This past weekend, our nation witnessed a tragedy as 49 innocent lives were taken and 53 additional individuals were wounded when a shooter attacked a gay nightclub in Orlando. Admittedly, it was difficult to come into the office this morning and write about wedding dresses or floral arrangements. But then I started looking at the photos of the couples we've featured. The smiles, the laughter, the loving eyes. And it reminded me that as long as love exists, hate will not win. No act of violence will ever stop us from spreading love and we will squeeze our partners' hands even harder and raise them to the skies with pride. As long as there is love, there is hope. Hope for a world in which people are not judged based on the color of their skin, their religion or who they love. Hope that our children will not ever feel terrified for simply being who they are. Moments captured in these 35 images from our wedding archives are why we fight for our LGBTQIAP brothers and sisters, and why we will never give up on love.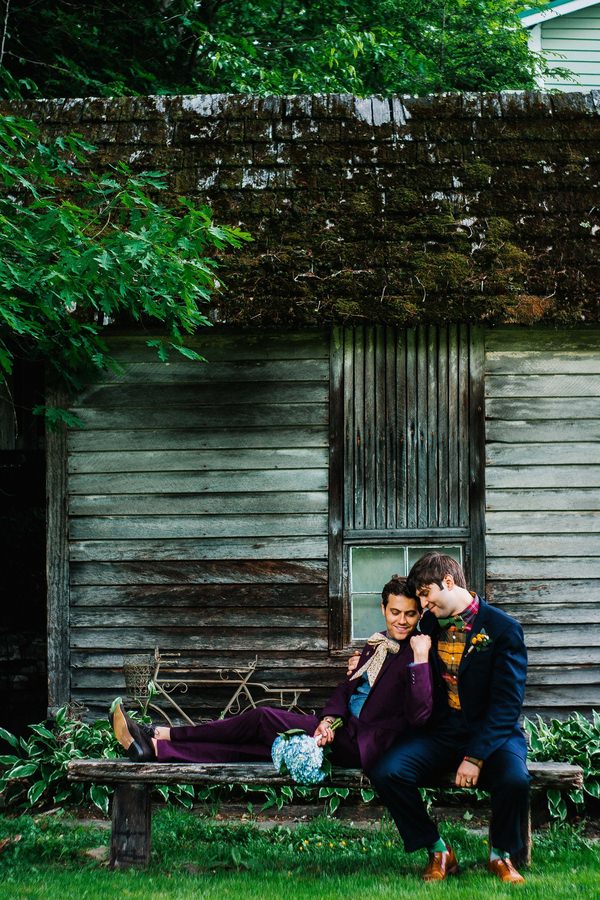 Photo from Eric and Danny's Mountain Vows, photography by Kayla Coleman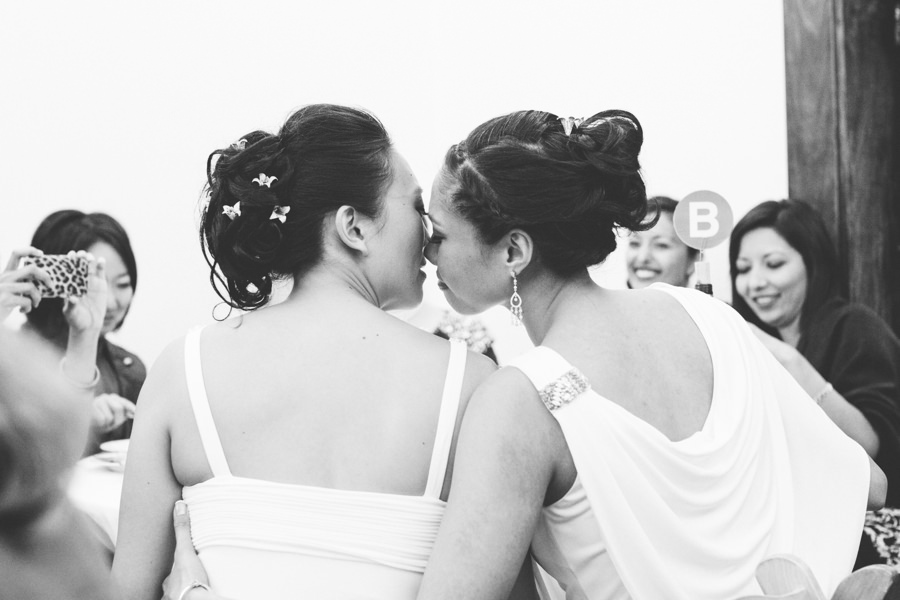 Photo from Serena and Melissa's New York City Subway-Inspired Wedding, photography by Calvina Photography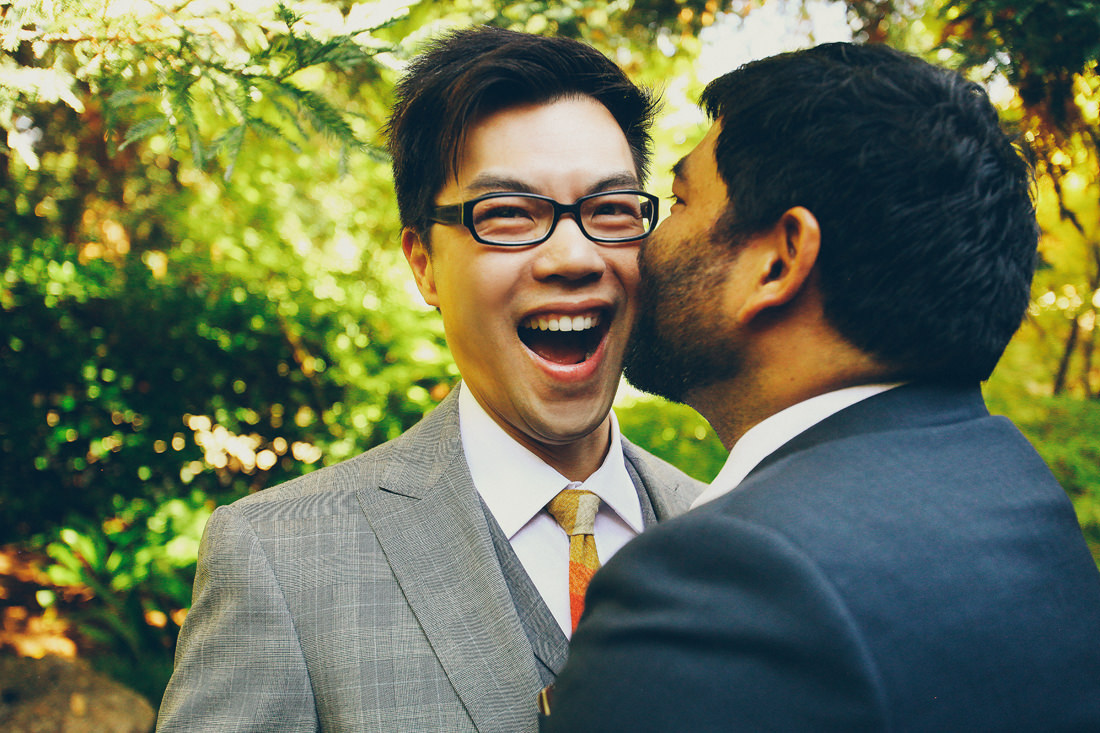 Photo from Alex and Michael's Mad Men-Inspired Wedding, photography by Take a Picture It Lasts Longer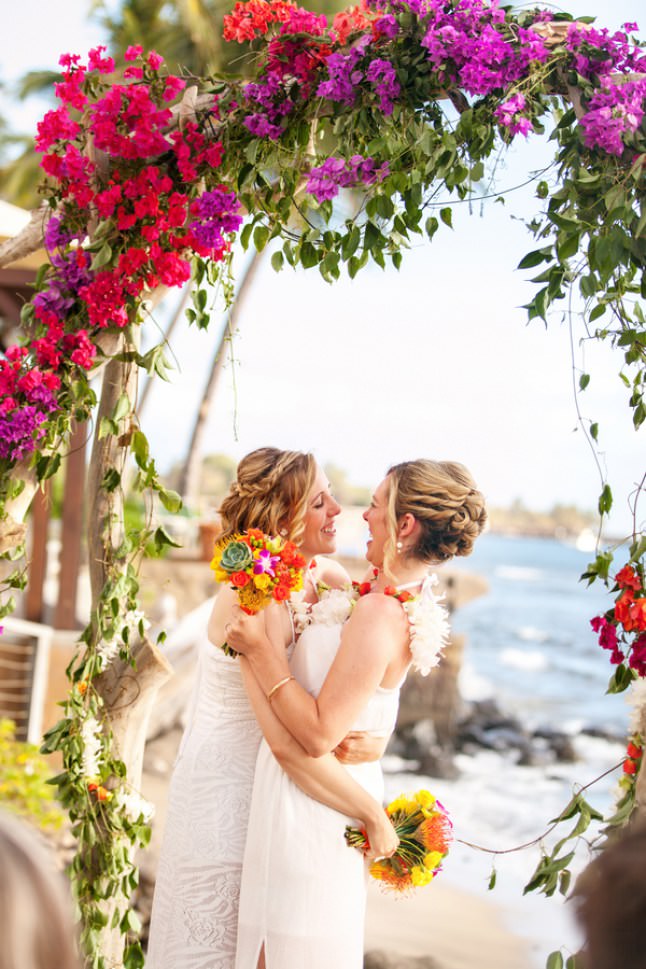 Photo from Valerie and Jessi's Oceanfront Destination Wedding in Maui, photography by Meew Meew Studios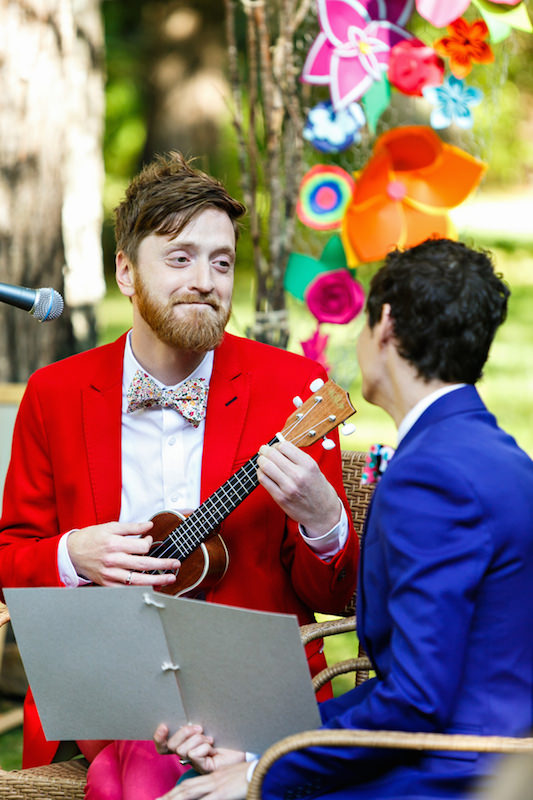 Photo from Ryan and Kirk's Colorful Forest Wedding, photo by Krista Photography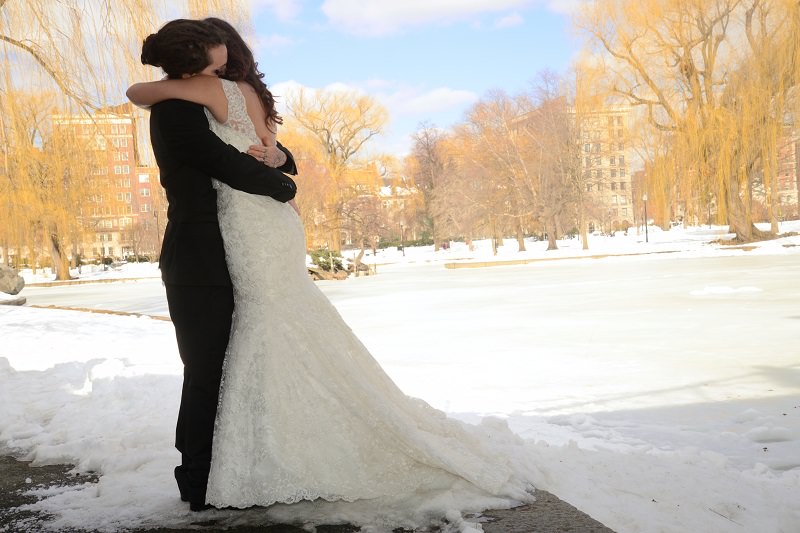 Photo from Lauren and Maggie's Winter Wonderland Elopement, photography by Kevin Day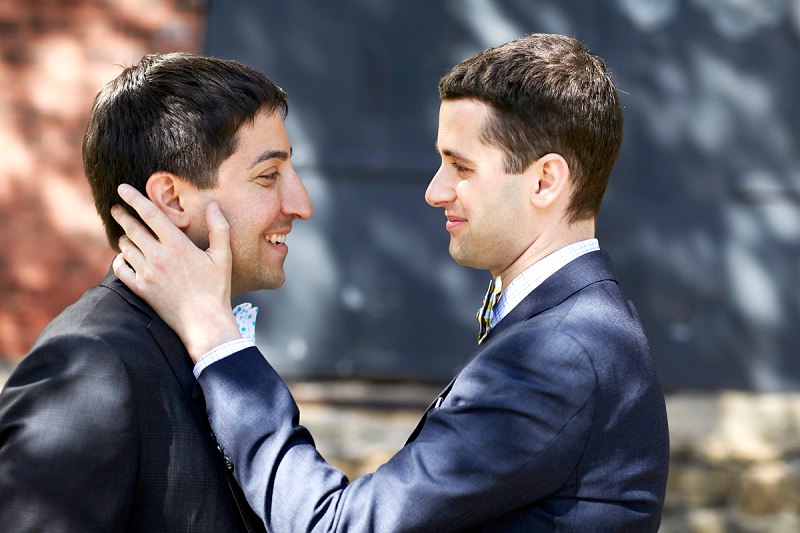 Photo from Abe and Frank's Urban Garden Party Wedding, photography by Scott Clark Photo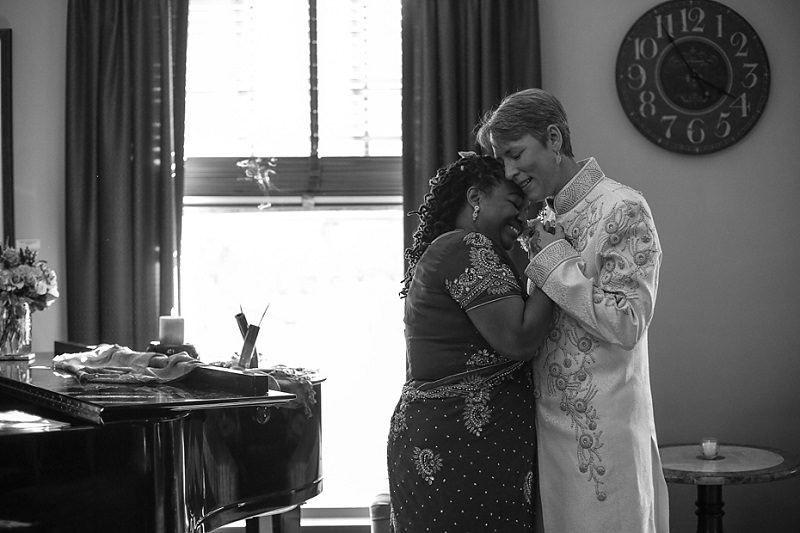 Photo from Tanya and Chanel's Intimate Indian-Inspired Wedding, photography by Sandra Costello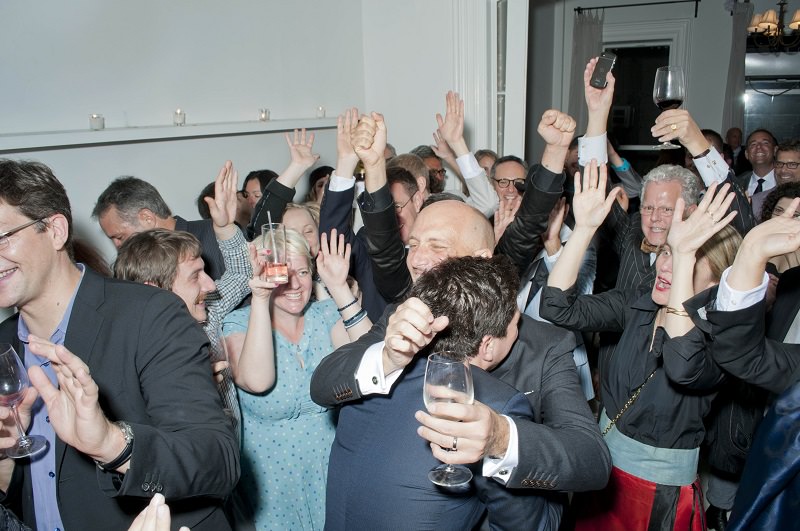 Photo from Jeff and Alberto's Fort Greene Park Wedding, photography by Angela Cappetta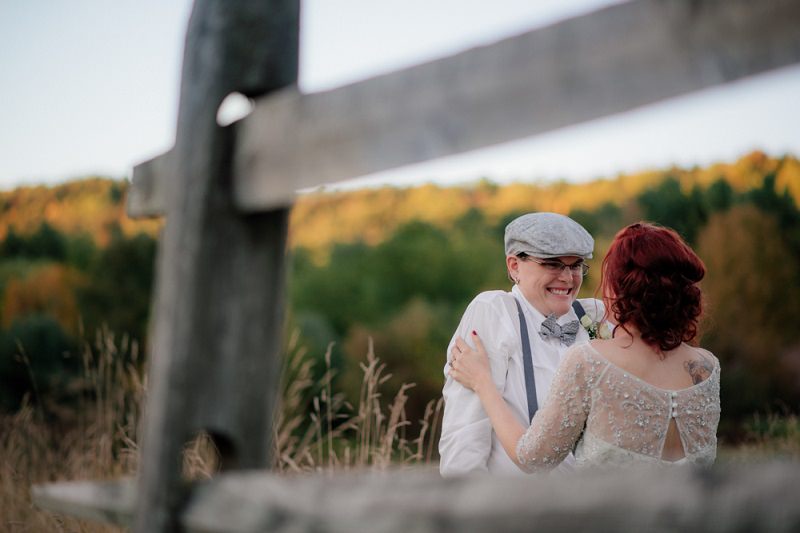 Photo from Amanda and Christina's Magical Berkshires Wedding, photography by Love + Perry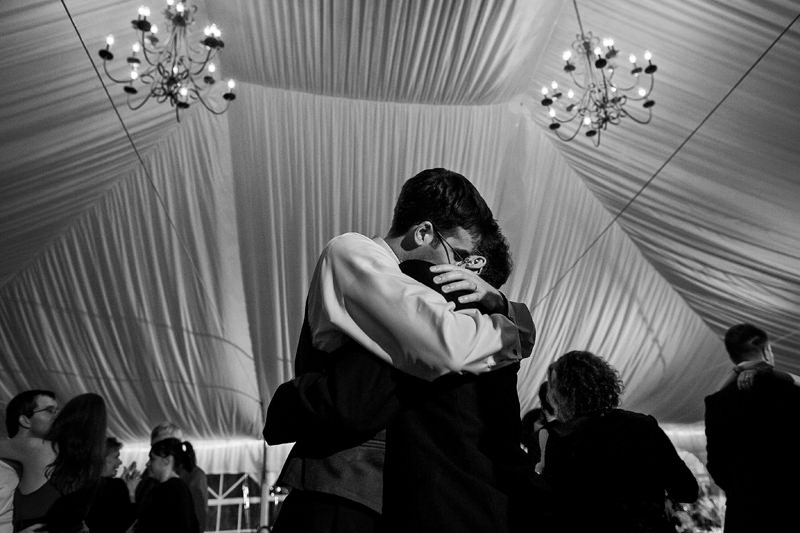 Photo from Matt and Brian's Rustic Fall Wedding, photography by Seth Kaye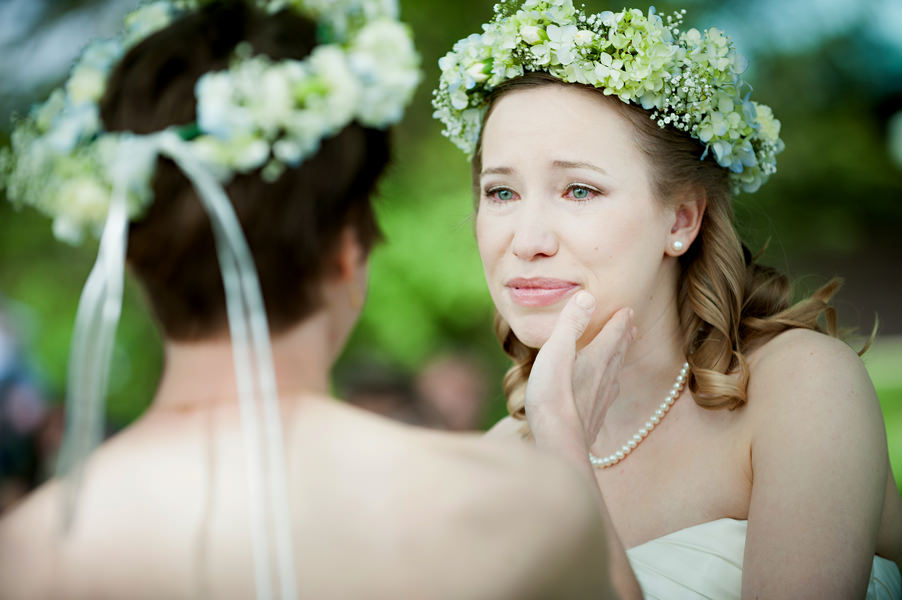 Photo from Sara and Sarah's Sweet Lakeside Wedding, photography by HRM Photography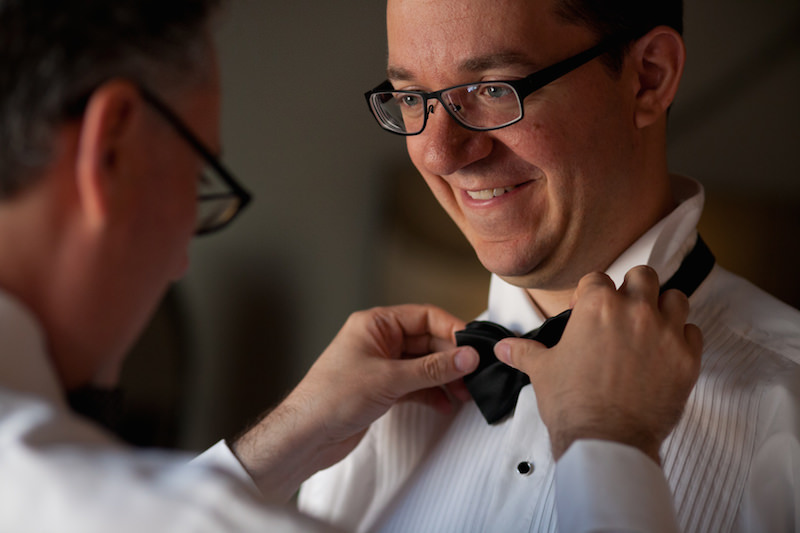 Photo from Greg and Michael's Carnival-Themed Wedding, photography by Kelly Guenther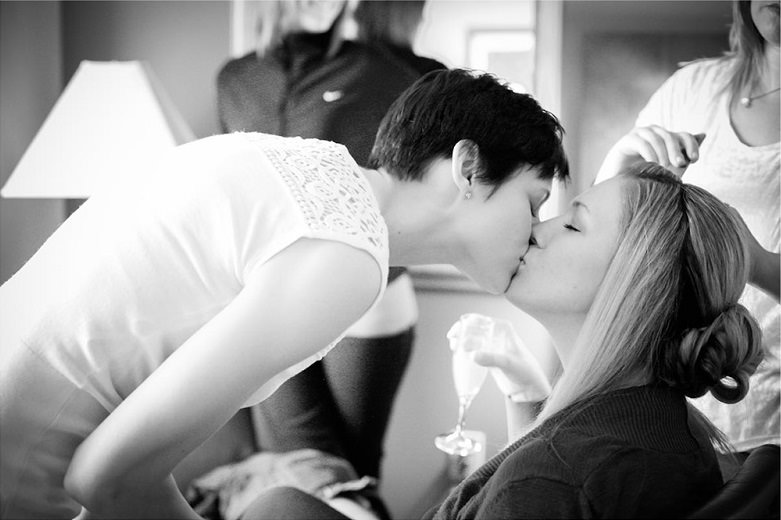 Photo from Natalie and Meagan's Seattle Ferry Ceremony and Arizona Reception, photography by Molly Landreth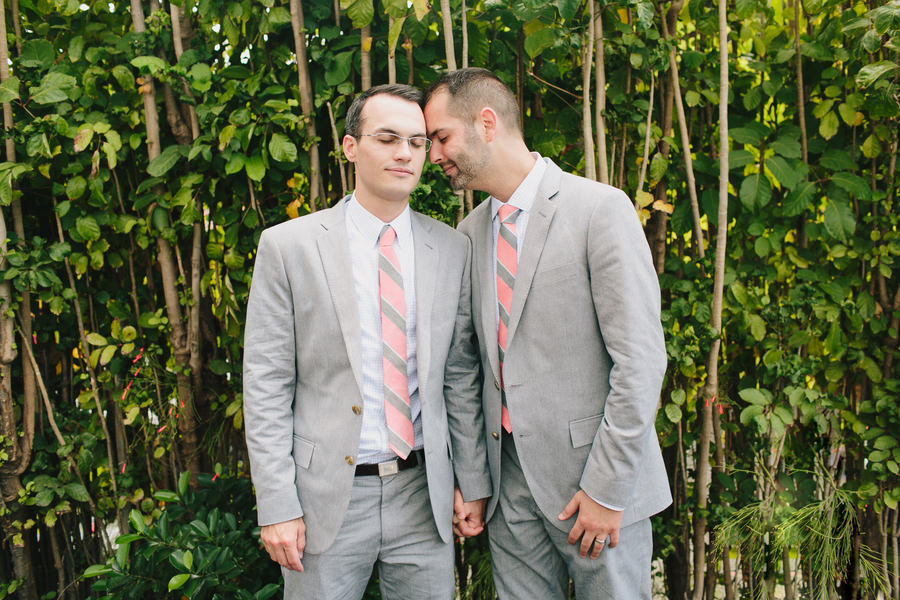 Photo from Chris and Danny's Maui Destination Wedding, photography by Annie Gerber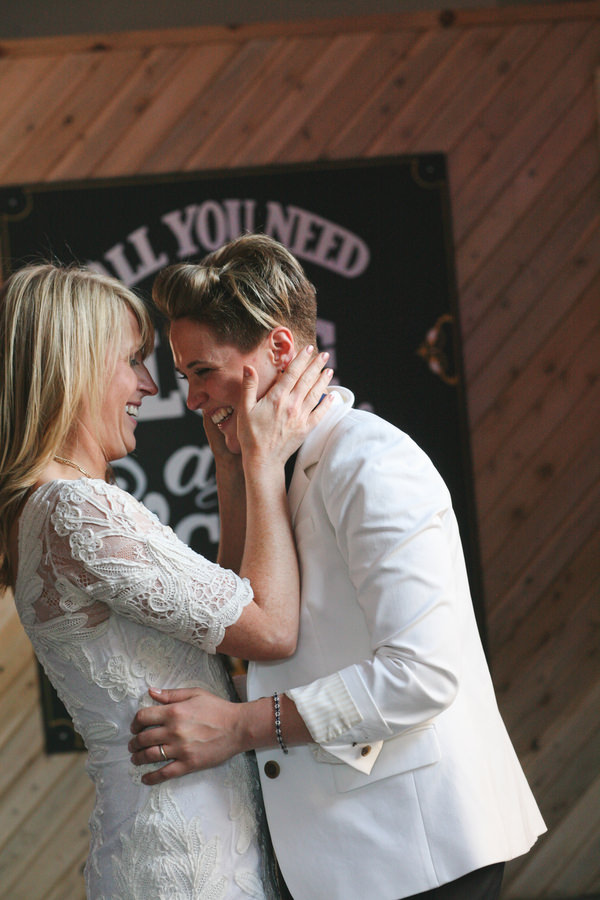 Photo by Erin and Amy's Coffeehouse Wedding, photography by Brett Alison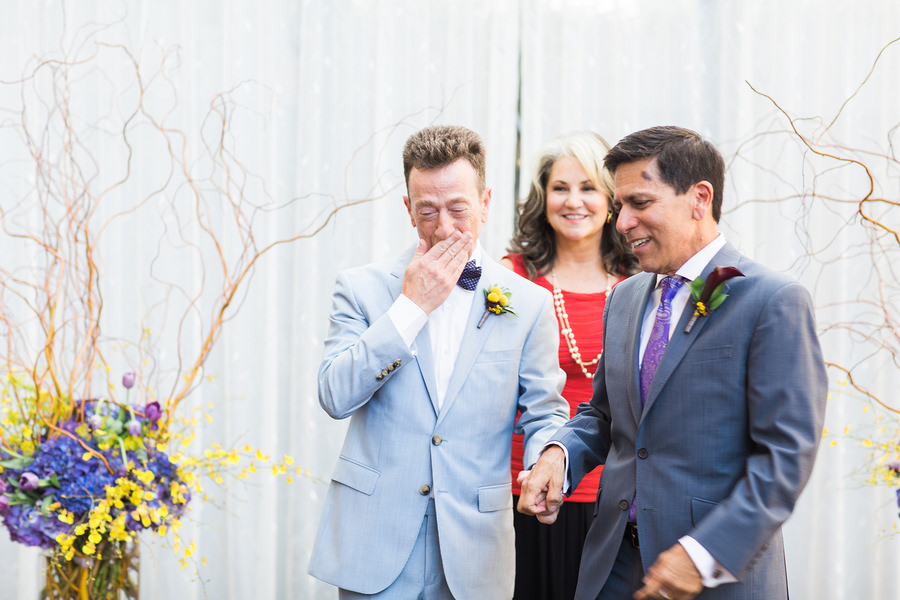 Photo from Ken and Steven's Seattle Wedding at Hotel 1000, photo by Lionlady Photography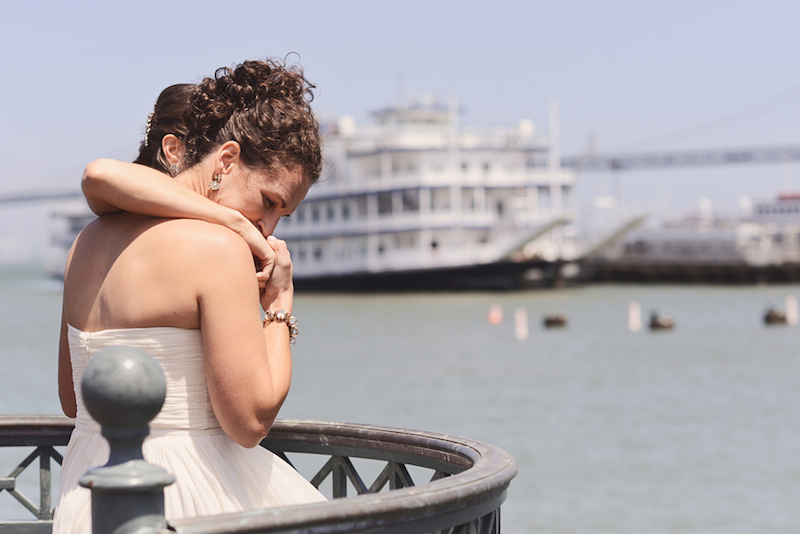 Photo from Brooke and Emmy's Sweet San Francisco Elopement, photography by Annie Tao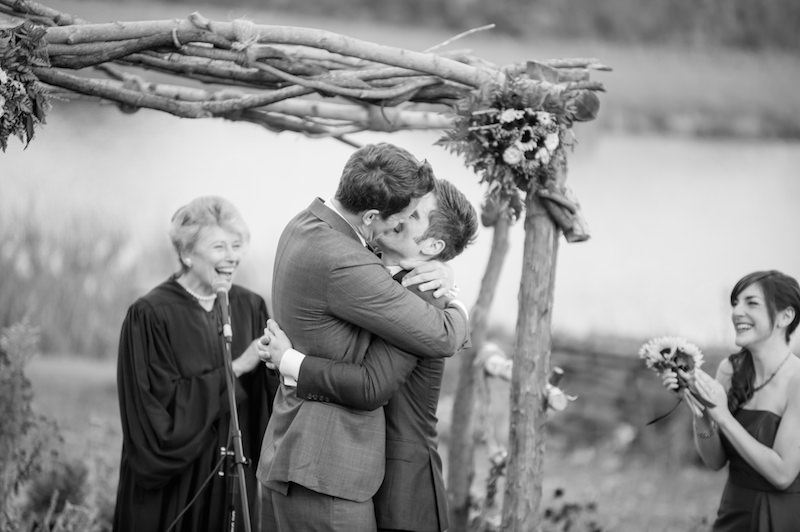 Photo from Joel and Mike's Cozy Catskill Wedding, photography by Ali Rosa Photography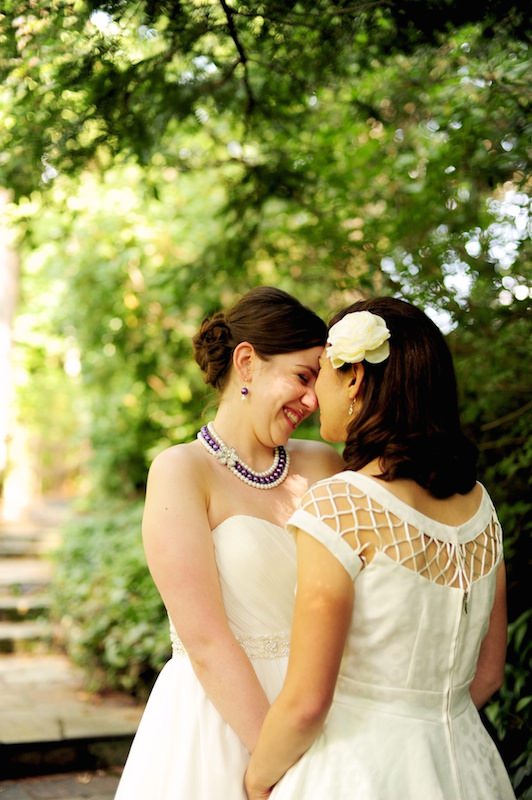 Photo from Kaitlyn and Taryn's Music-Themed Wedding, photography by Justine Johnson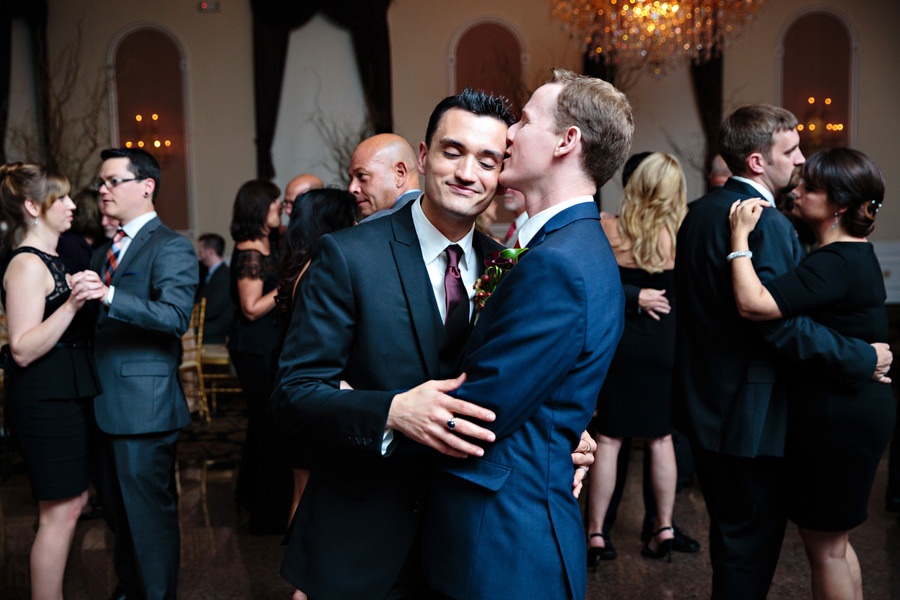 Photo from Bradley and Trevor's Charismatic New Jersey Wedding, photography by Leslie Barbaro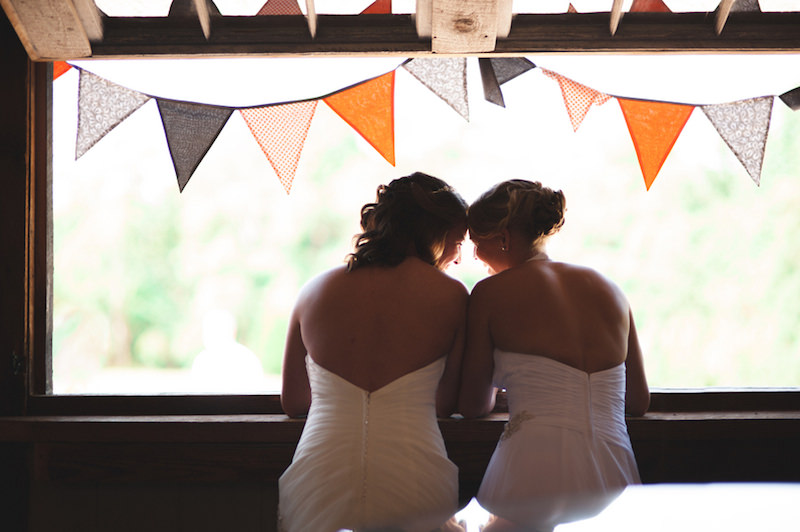 Photo from Jennifer and Caroline's Rustic Wedding Fiesta, photo by eKate Photography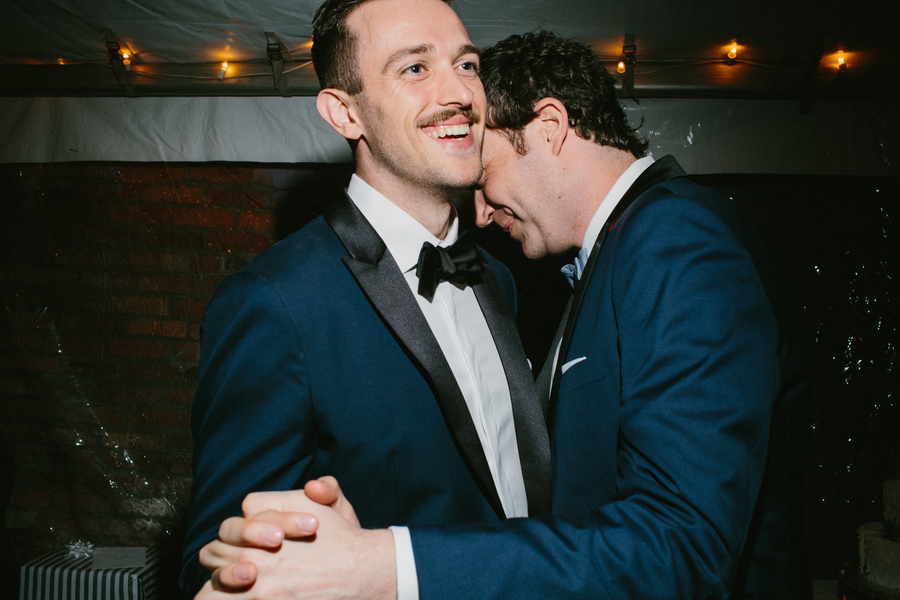 Photo from Kyle and Joel's Urban Upstate New York Wedding, photography by Corey Torpie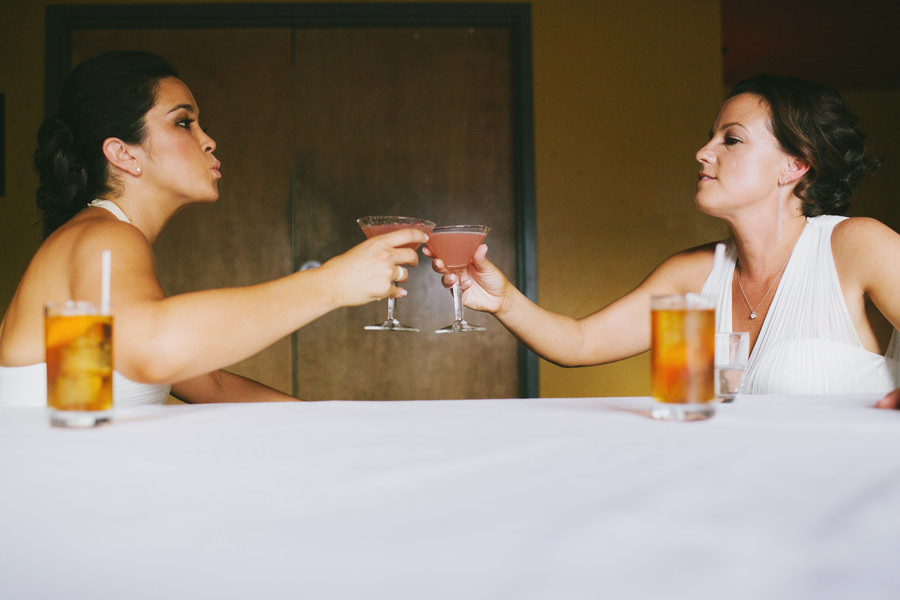 Photo from Kai and Alisha's Foreign Cinema San Francisco Wedding, photography by Jerry Yoon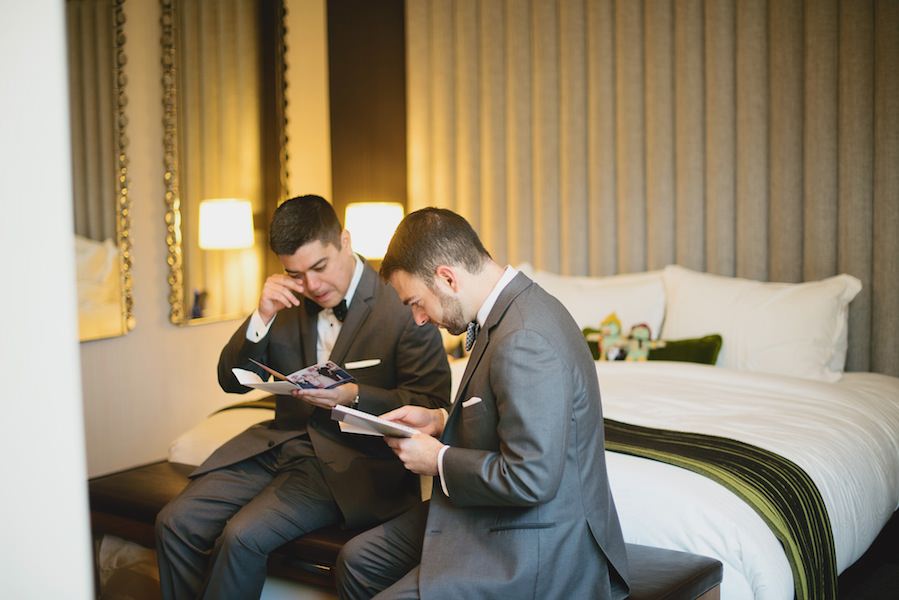 Photo from Vinny and Stephen's Eventi Hotel Wedding, photography by Lisa Hibbert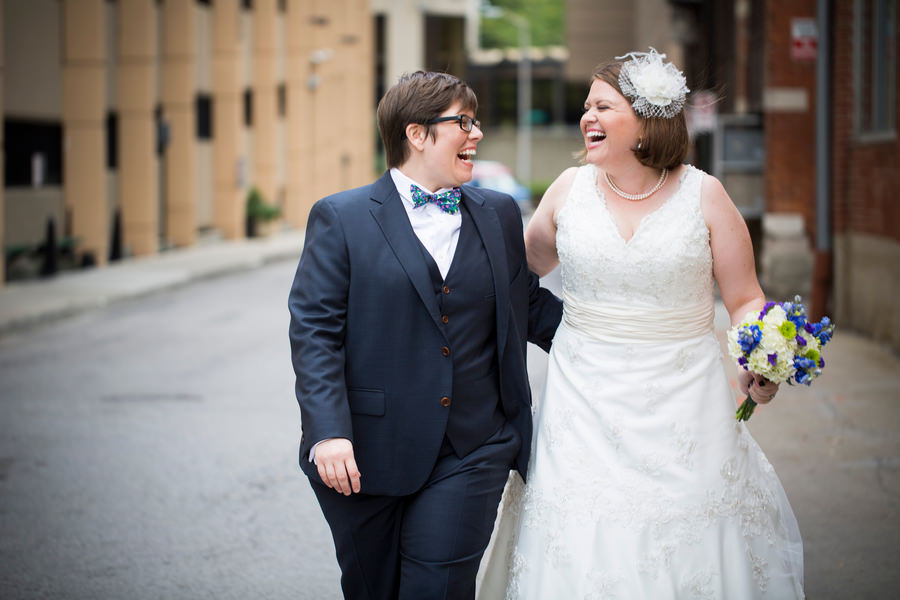 Photo from Linsey and Nicky's Ohio Lodge Wedding, photography by Amy Ann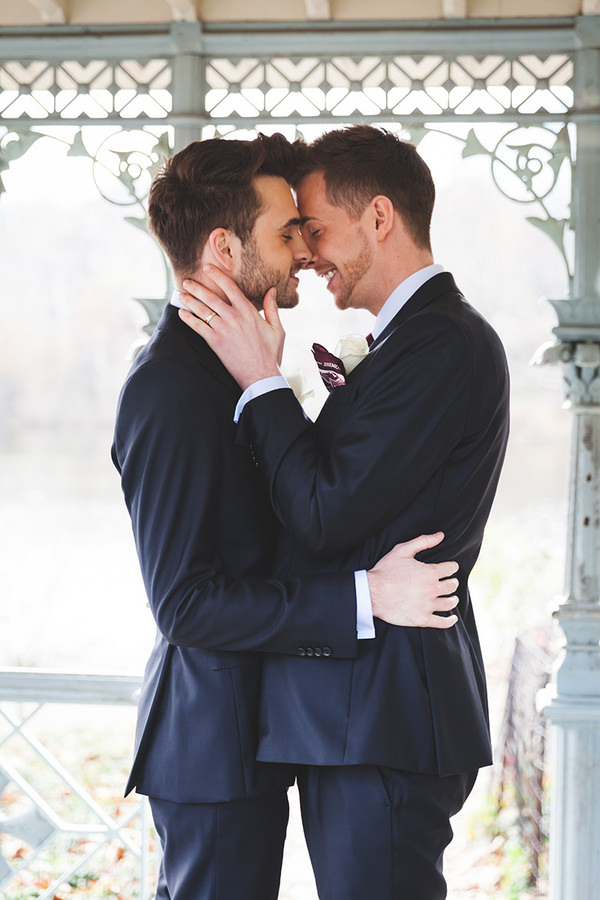 Photo from David and James' Central Park Elopement, photography by Le Image, Inc.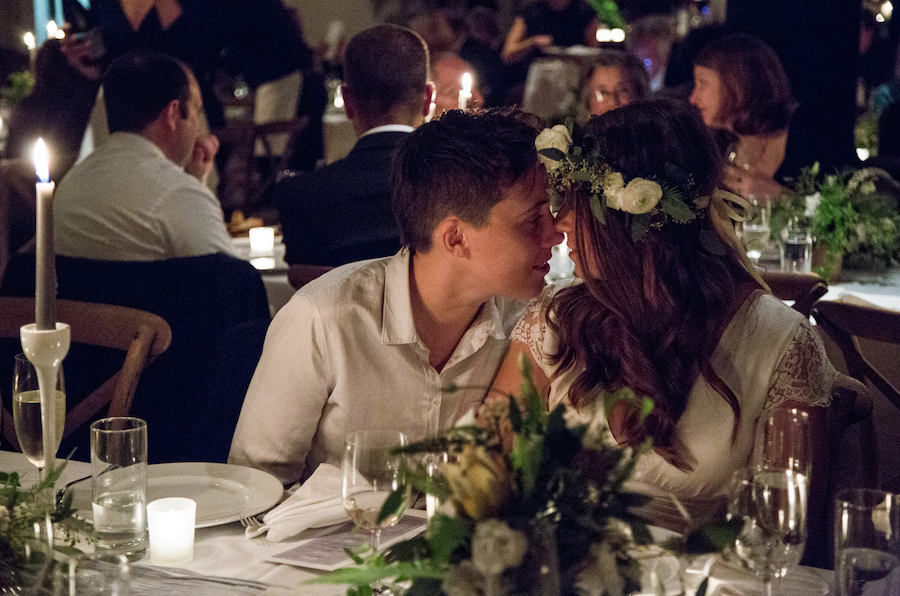 Photo from Anna and Elise's Wythe Hotel Wedding, photography by Heather Phelps-Lipton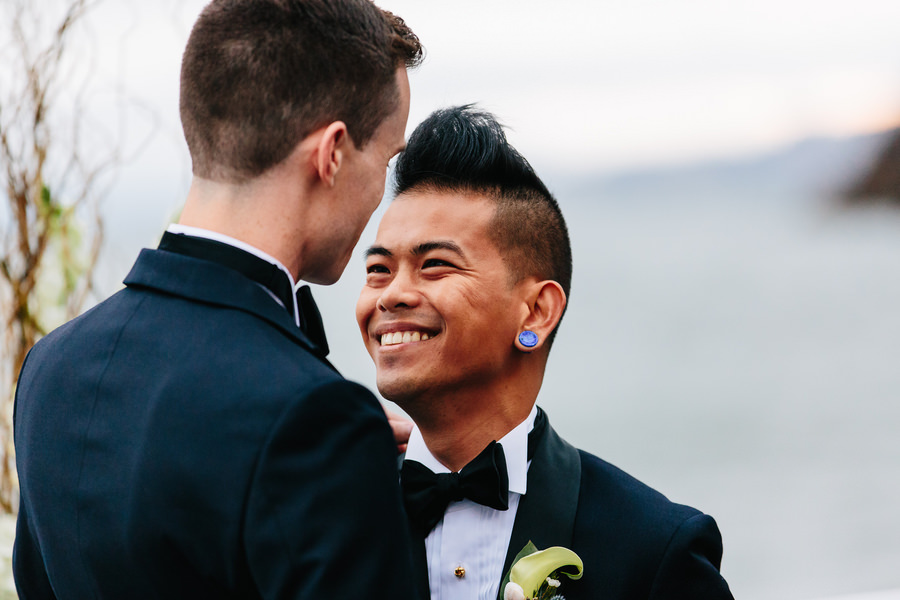 Photo from Tom and Mark's San Francisco Bay Yacht Wedding, photography by Miki Vargas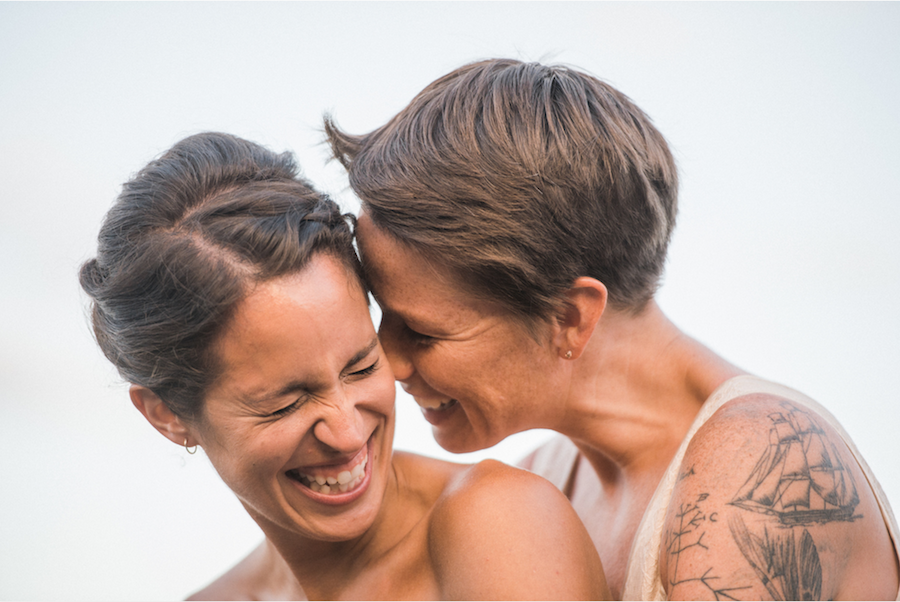 Photo from Meg and Steph's Hawaiian Cliffs Elopement, photography by Mariah Milan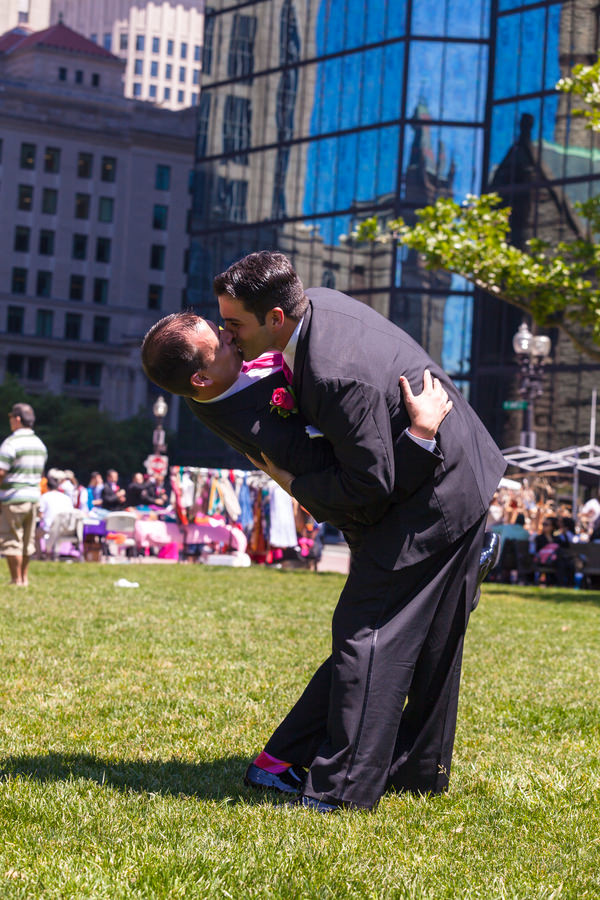 Photo from Jason and Michael's Colorful Massachusetts Wedding, photography by Derek Halkett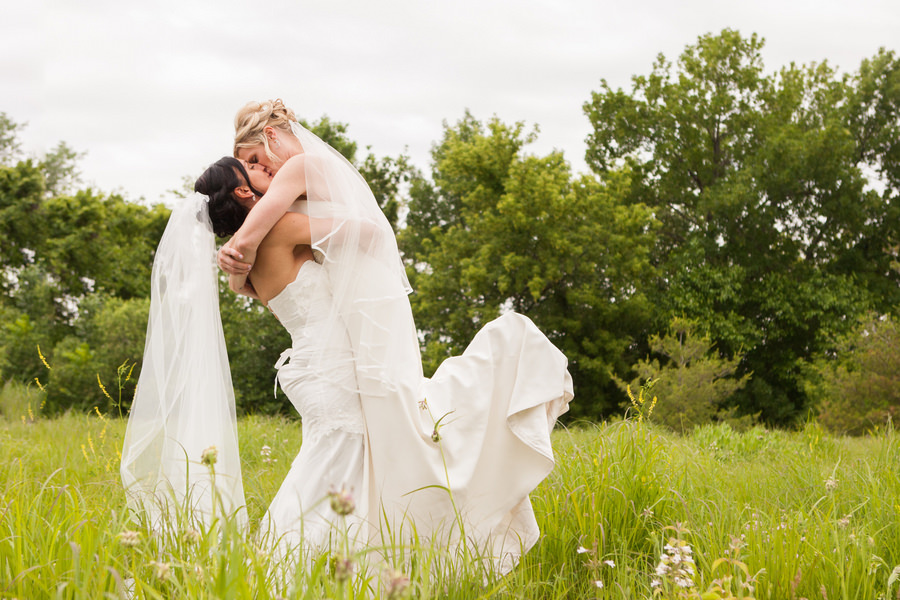 Photo from Trisha and Giovana's Vineyard Wedding, photography by Andrea Bibeault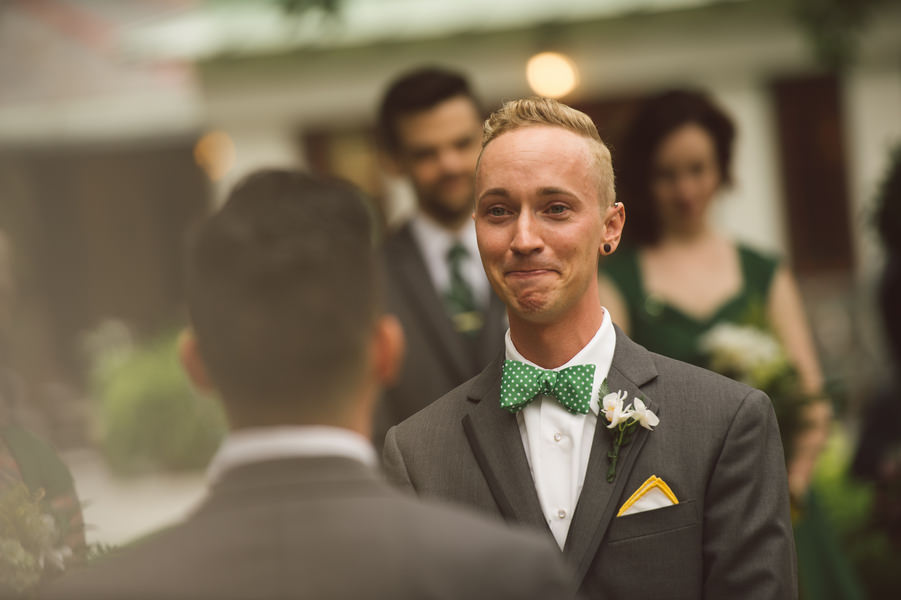 Photo from Joe and Michael's Wedding at a Victorian Mansion, photography by Tyler Boye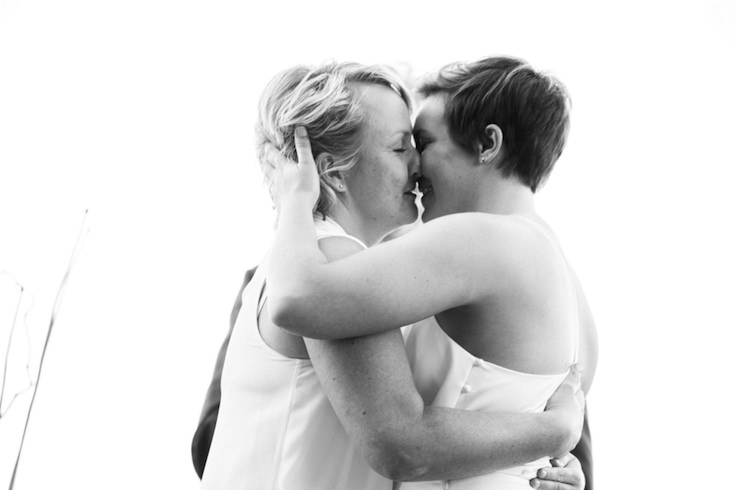 Photo from Sara and Stephanie's Kentucky Distillery Wedding, photography by Fyrefly Photography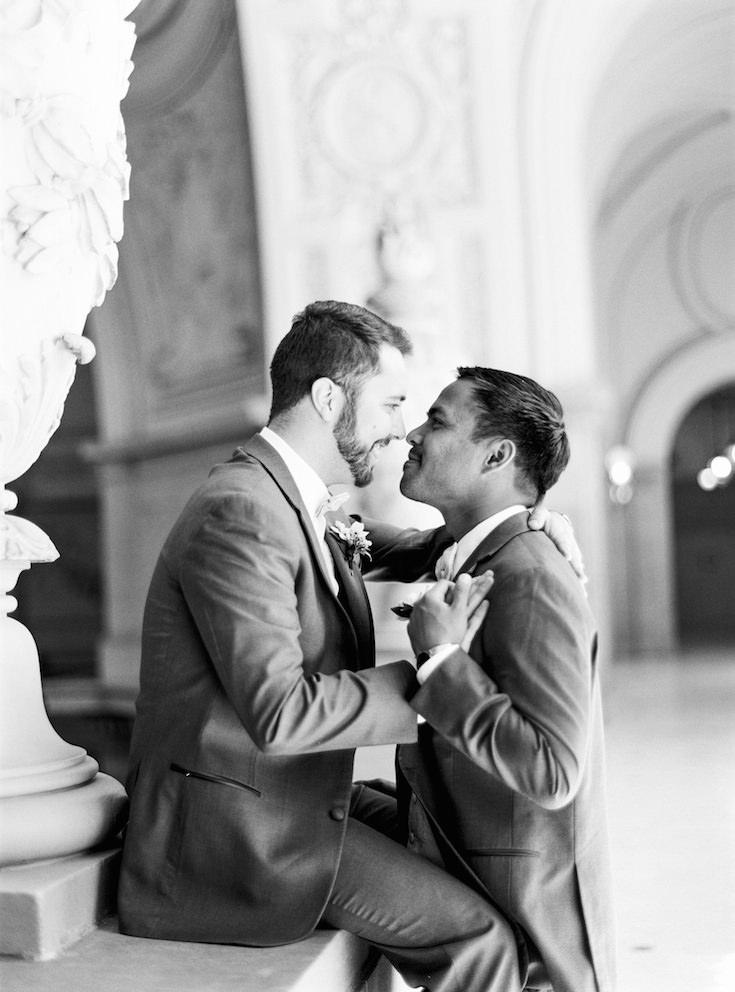 Photo from Ryan and Florent's San Francisco City Hall Wedding, photography by Linda Tran