As the clock ticks down to the end of 2014, we like looking back on the best of the best. We highlighted the best cakes, stationery, hairstyles and bow ties, but now it's time to go for the main event: The Best Real Weddings from 2014.
After tallying up the numbers, we noticed that the entire top 10 had a recurring trend. They weren't particularly detail-oriented, nor were they necessarily over-the-top. But in each one, the love bounces off the pages and reminds us that, at the end of the day, a wedding isn't about the bouquets or the signature cocktails — it's about two people in love. That's always been the basis of Love Inc. and the fact that our readers get that makes my heart so full.
So without further ado, here are the 10 most beloved weddings from 2014 …
Natalie and Megan's Intimate Seattle Ferry Ceremony and Arizona Reception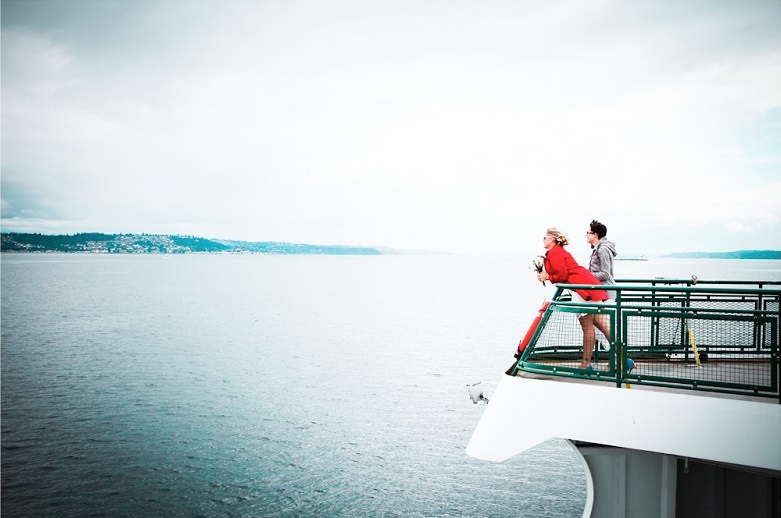 You guys loved the emotion that was captured from these two brides — from their excitement on the Seattle ferry as they set sail to say "I do" to the sweet kisses at their Arizona reception, Natalie and Meagan's story of having to travel for their legal love is one that inspires. | Photography by Molly Landreth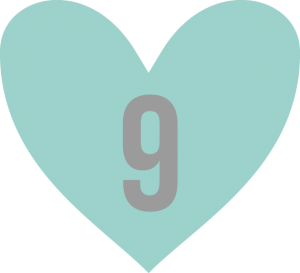 Nathaniel and Dominick's Significant L.I.C. Wedding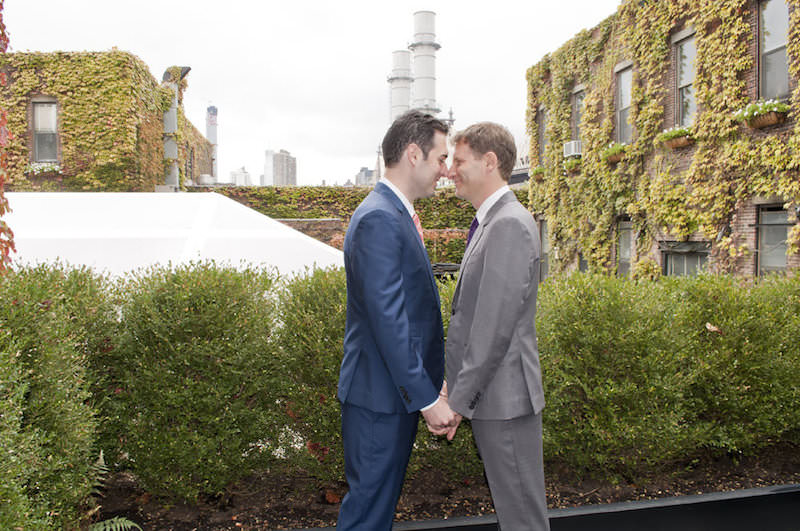 Angela Cappetta's photography captivated you all. With comments raving about how well Nathaniel and Dominick's love was captured, this recent real wedding held at The Foundry leaped to the top of the charts. | Photography by Angela Cappetta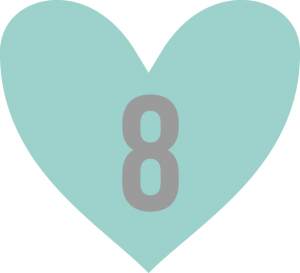 Lisa and Larysa's Intimate Garden Wedding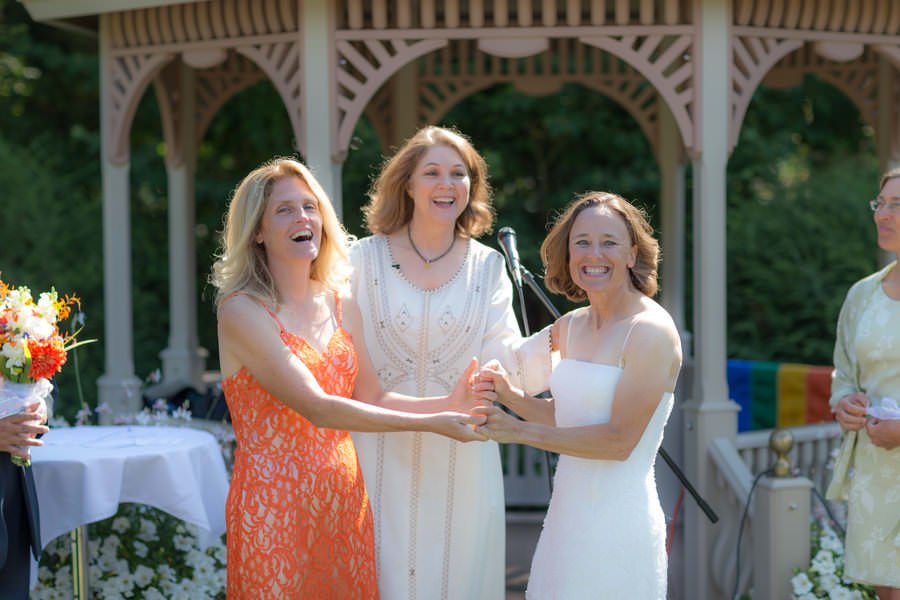 We can thank Washington's passage of marriage equality for this sunny garden wedding. After 22 years together, Lisa and Larysa decided to tie the knot when it was legalized in their home state. The excitement and love they have for each other is intoxicating, and jumps right off the page. | Photography by kapchur.us
Amy and John's Intimate At-Home Wedding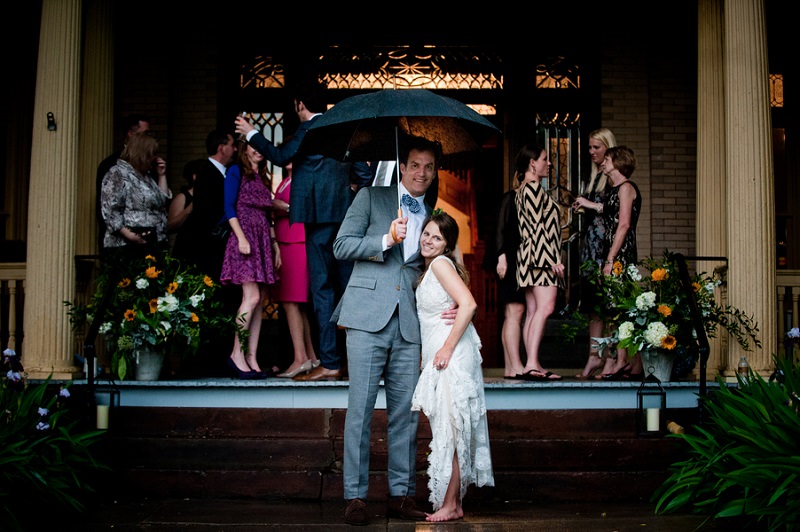 Home is where the heart is, particularly for Amy and John who hosted their small celebration in a home that they had bought and renovated together. The personal touches shine throughout their special day and made this wedding one for the books. | Photography by Sally Gupton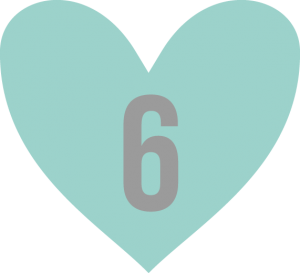 Amanda and Christina's Magical Berkshires Wedding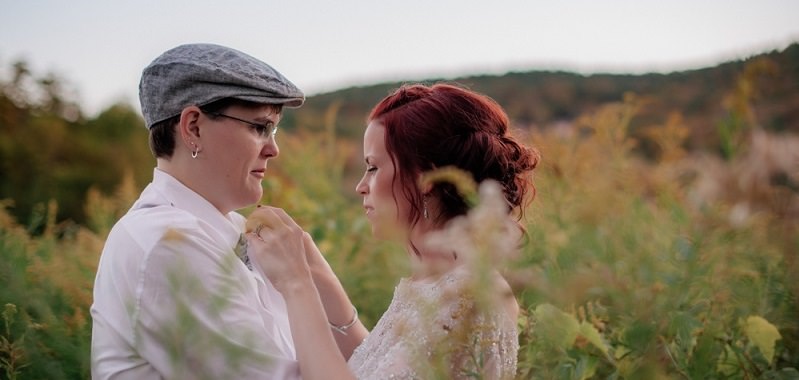 Oodles of DIY inspiration filled this Berkshires wedding! From the couple's chic style to sweet moments captured on film, this wedding was a favorite for pinning. | Photography by Love + Perry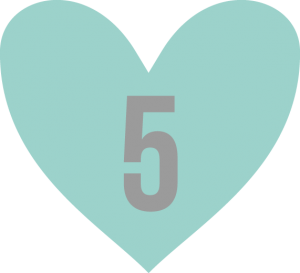 Chris and Rachel's Star-Themed Wedding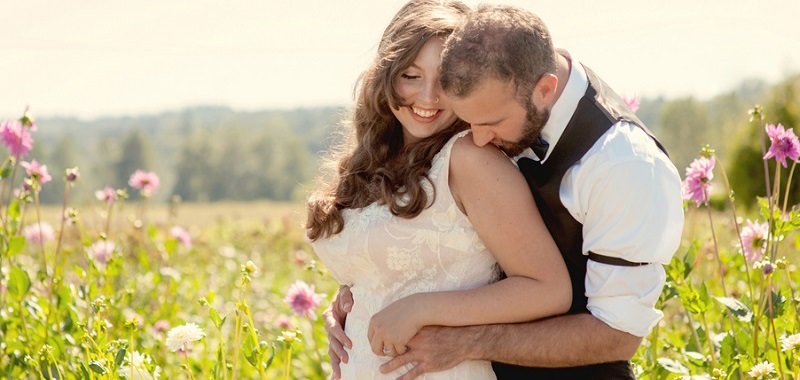 With fun elements like a brick-oven pizza made right on site and a DIY moon photo booth, these star-crossed lovers made a day that was truly unique … and made you all swoon. | Photography by Suzanne Rothmeyer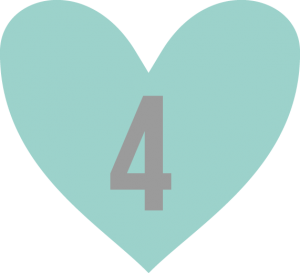 Chris and Danny's Maui Destination Wedding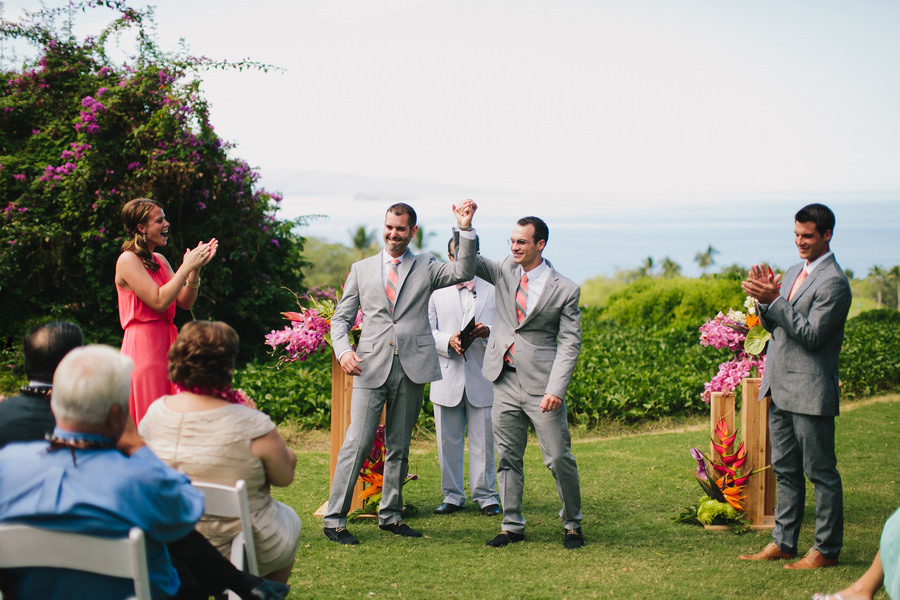 Whether it was Chris and Danny's love, the vibrant tropical foliage or the cute details ("Just Mauied!"), you all went gaga for this destination wedding. | Photography by Annie Gerber
Kate and Kerstin's Love-Filled Buddhist Wedding

This beautiful celebration is proof that all you need is love. Kate and Kerstin's intimate at-home gathering of 25 made their 11-year relationship official, and the smiles on their guests' faces as they went through the traditional Buddhist ceremony tugged at your heartstrings. | Photography by Samantha Ong
Nelli and Lina's Romantic Lakeside Ceremony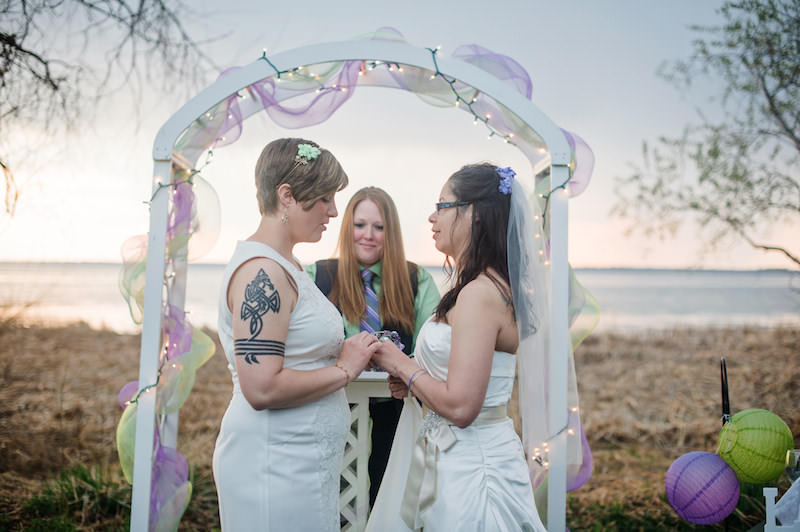 Another traveling tale, Nelli and Lina drove from their Wisconsin home to neighboring Minnesota where marriage equality is celebrated to tie the knot at a picturesque lakeside property. | Photography by Time Into Pixels
Brooke and Emmy's Sweet San Francisco City Hall Wedding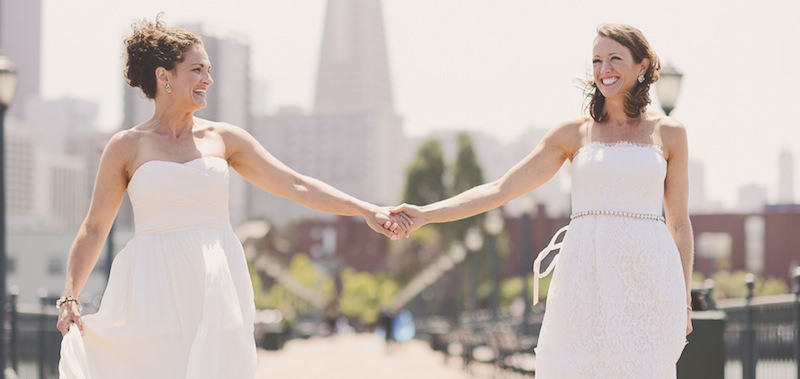 We love a good City Hall wedding and apparently you do, too! Brooke and Emmy said "I do" at San Francisco's City Hall, a hallmark of architectural eye candy. As they traveled about town with their photographer, their love was obviously infectious. "I have lived in San Francisco for 10 years and never witnessed so much human kindness in one day," notes their photographer Annie Tao. "I know for a fact it is because of the joy people see and feel from these two beautiful souls when they are together." | Photography by Annie Tao
By Brittny Drye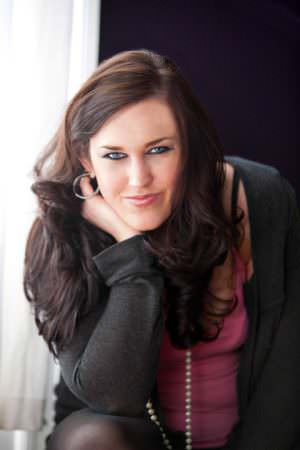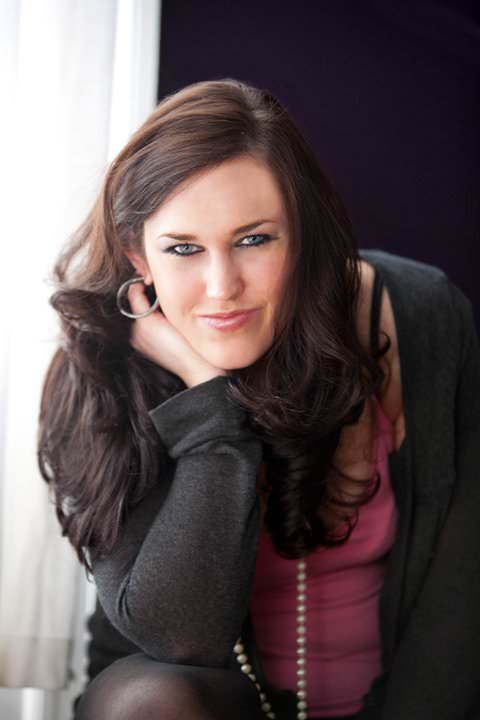 Brittny Drye is the founder and editor-in-chief of Love Inc. magazine. A fierce cheerleader for marriage equality, she launched loveincmag.com in 2013 as a way to to celebrate both straight and same-sex love, equally. She lives in New York City with her fiancé and their cat, Scout.