Giorgio and Olga's wedding can be described as the perfect intersection of nature and tradition. Working in fashion, Olga loves fine art, elegant details and light, delicate colors. She wanted to incorporate those elements into a "typical Tuscan-style wedding" complete with a stunning view looking over the beauty of paradise. A tour of Locanda left Olga knowing she had found the perfect venue for the reception.
The couple was married in a small church tucked away in the country setting of Tuscany's Val d'Orcia. Rolling landscapes provided a breathtaking scene for the newlyweds' portraits as they romped through fields at sunset.
Nature's light and airy colors worked their way through the wedding reception. Roses, pampas, berries and greenery decorated the space and matched with fabrics such as the blush pink silk table runner. White crystal chandeliers and many candles of various sizes illuminated Locanda. Mismatched seating created a unique, yet cohesive, setting and the imperial table layout allowed guests to easily mingle during dinner. A cake designer by trade, Giorgio handmade the couple's towering wedding cake, topped with pastries and adorned with gold foil.
The day after the wedding, the bride and groom welcomed their guests to an informal brunch at Locanda for a chic, charming farewell to end the weekend.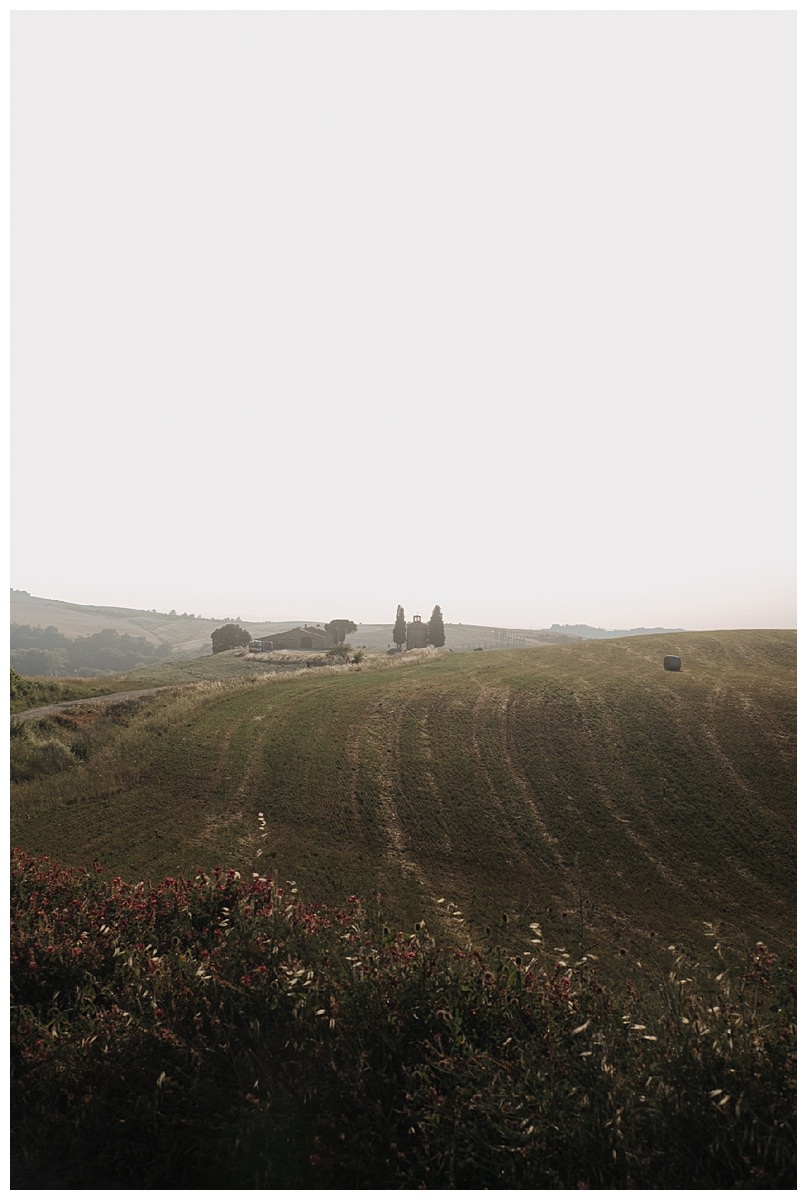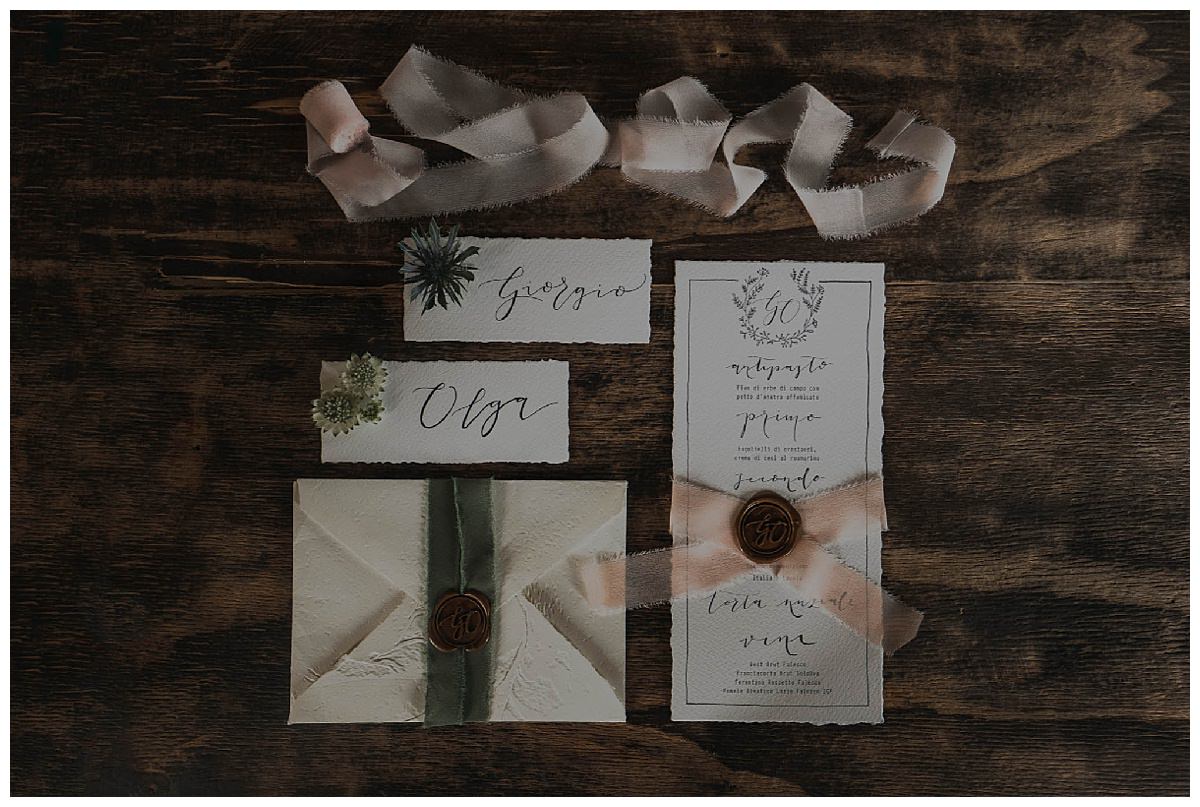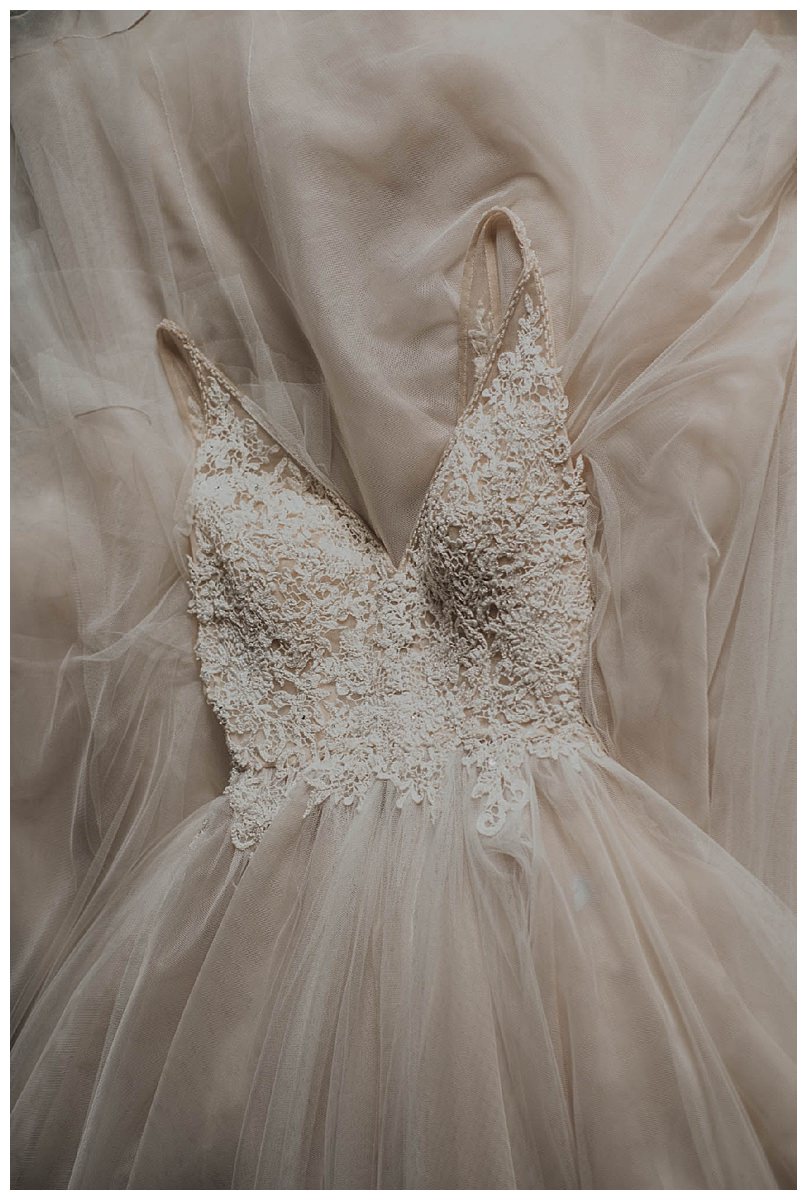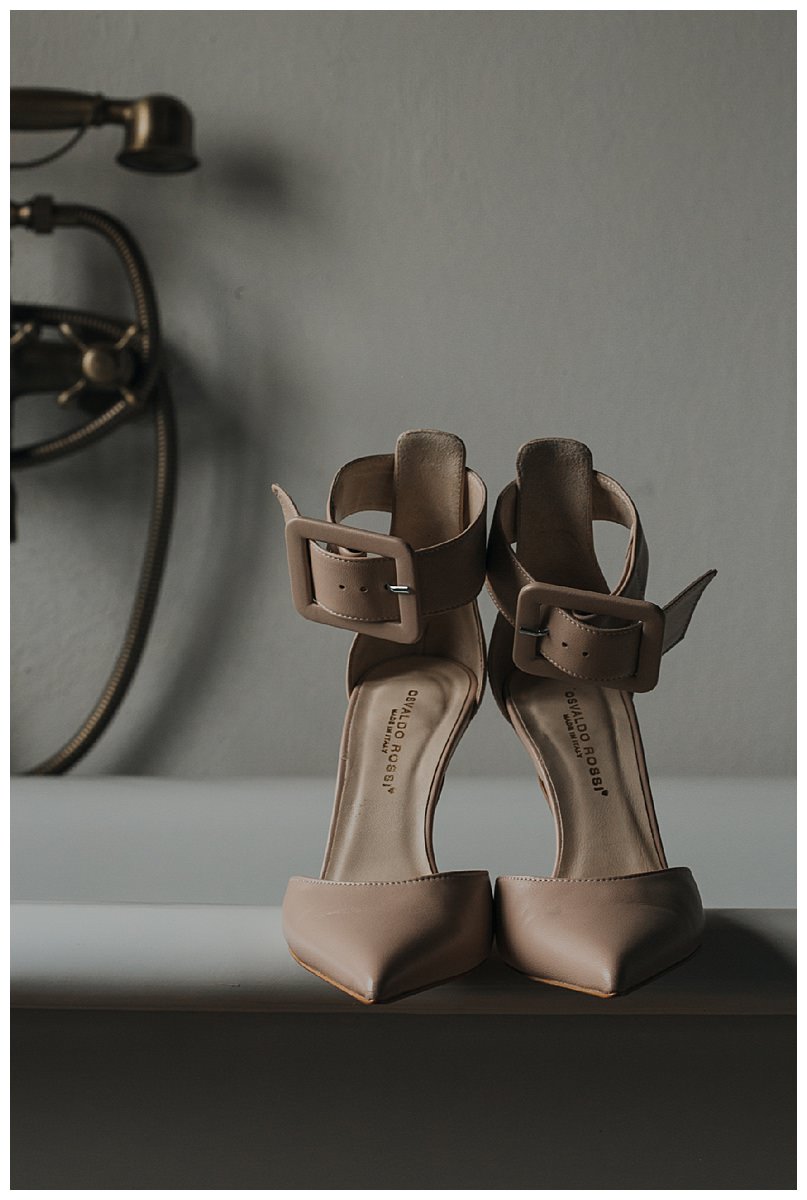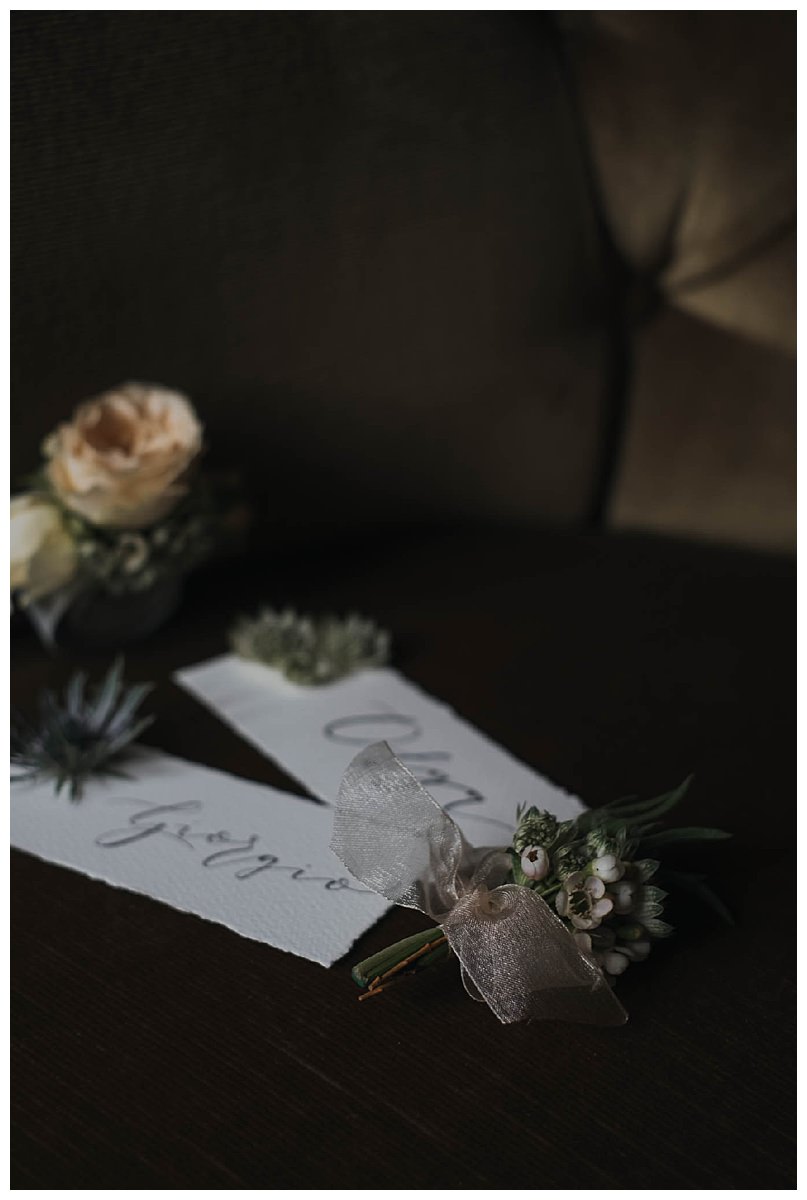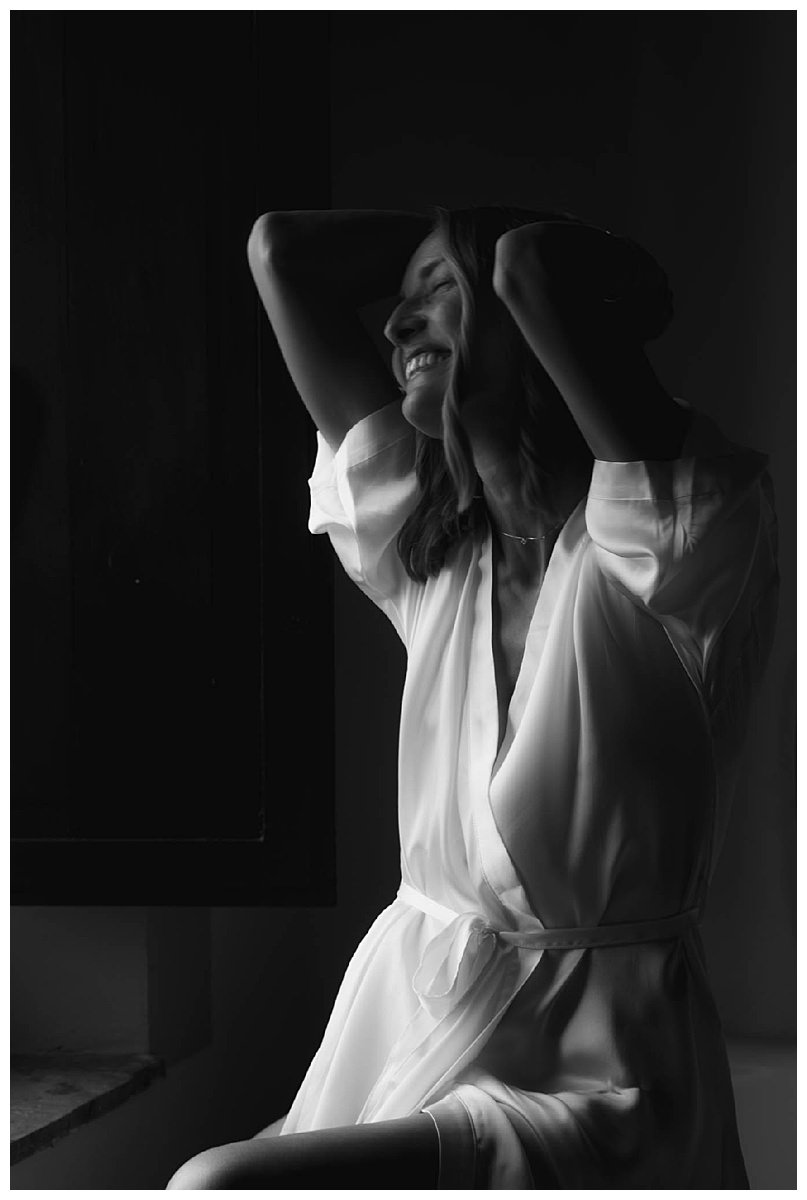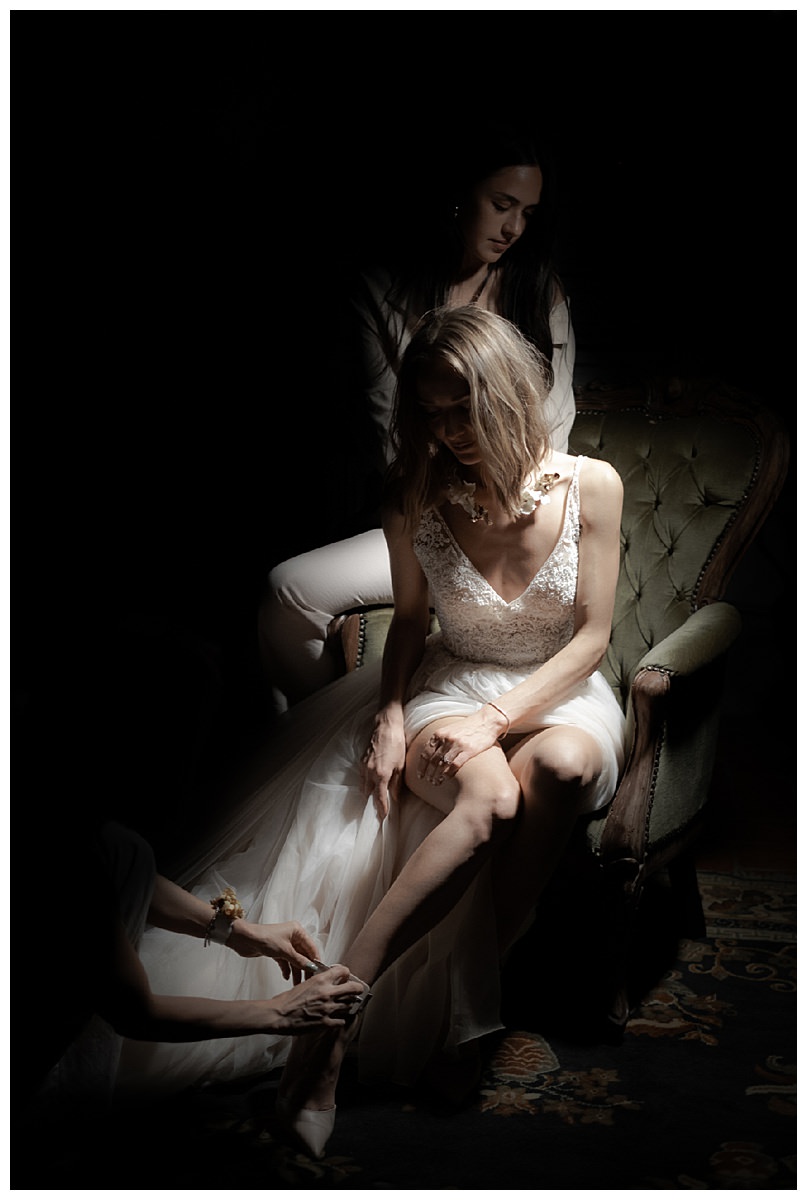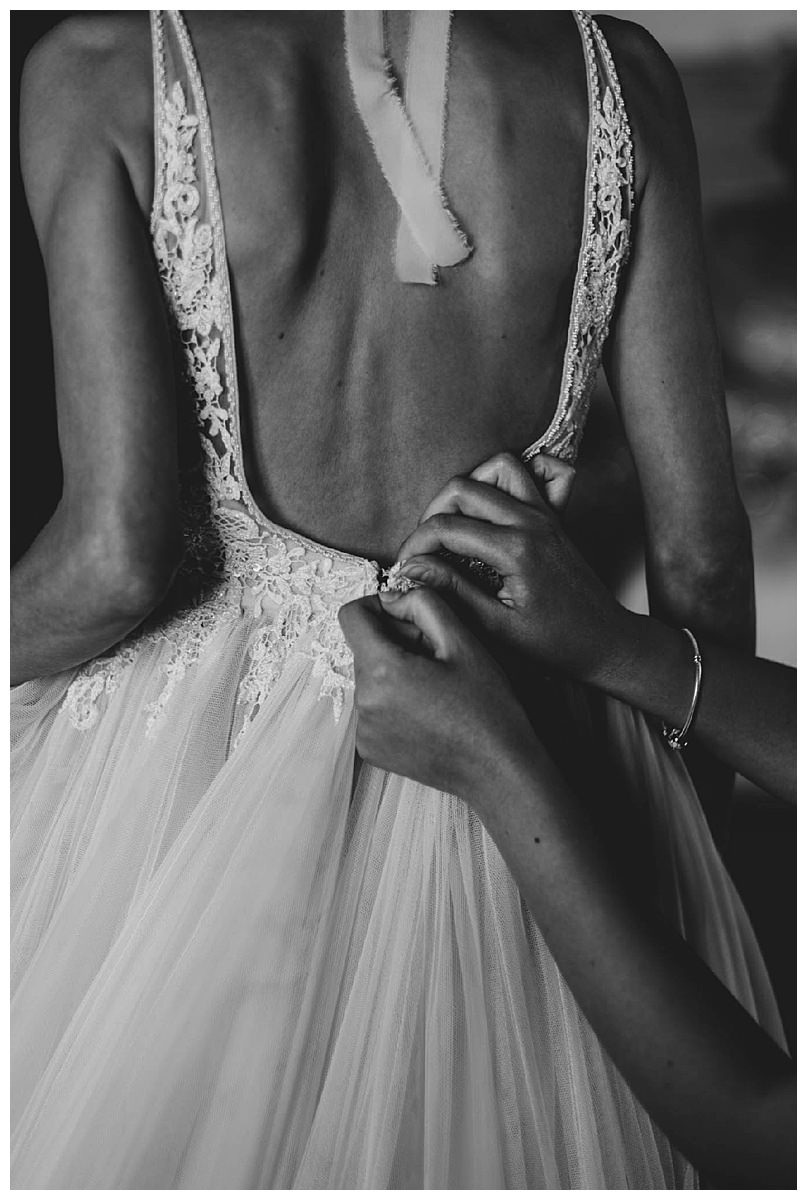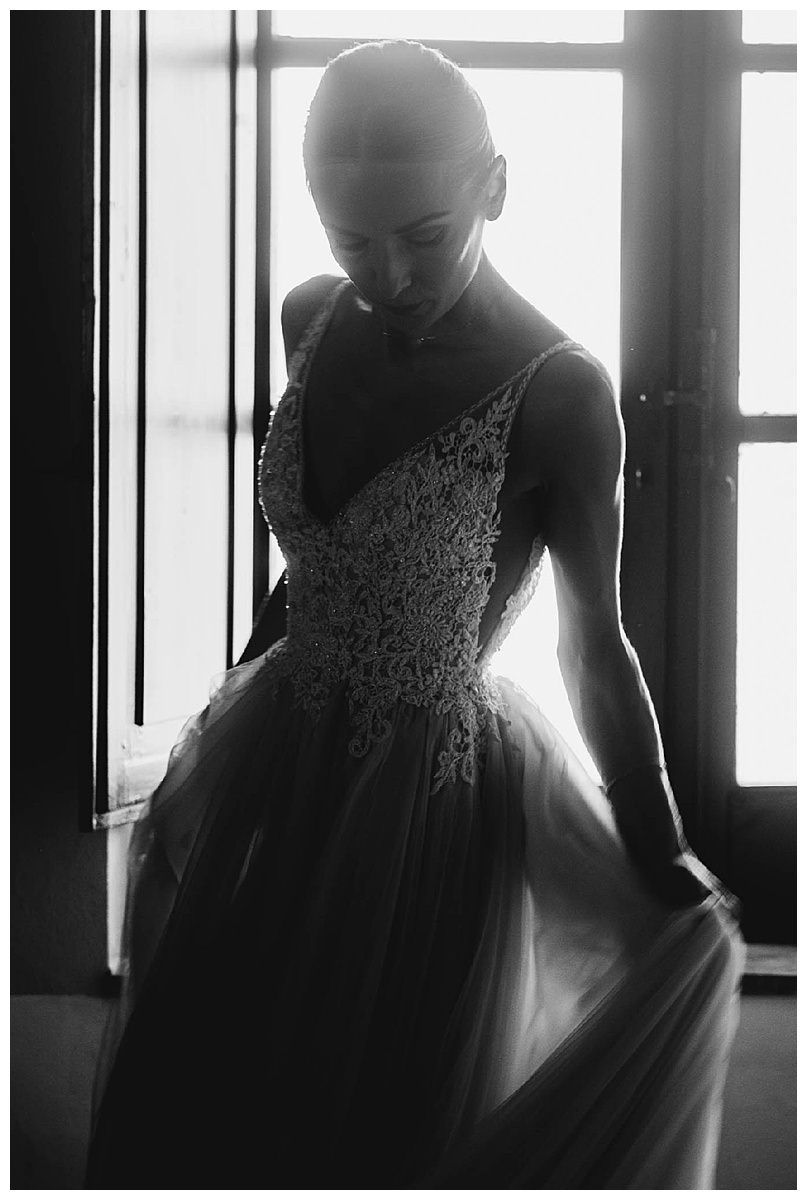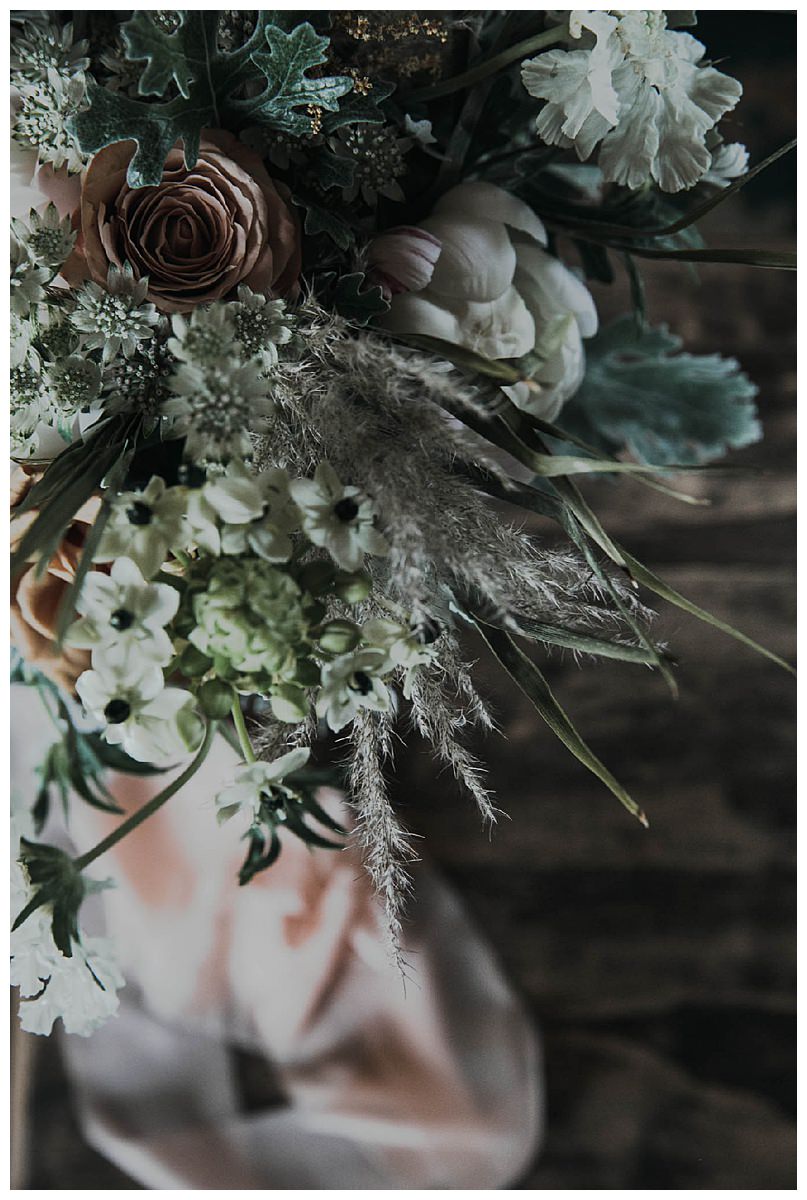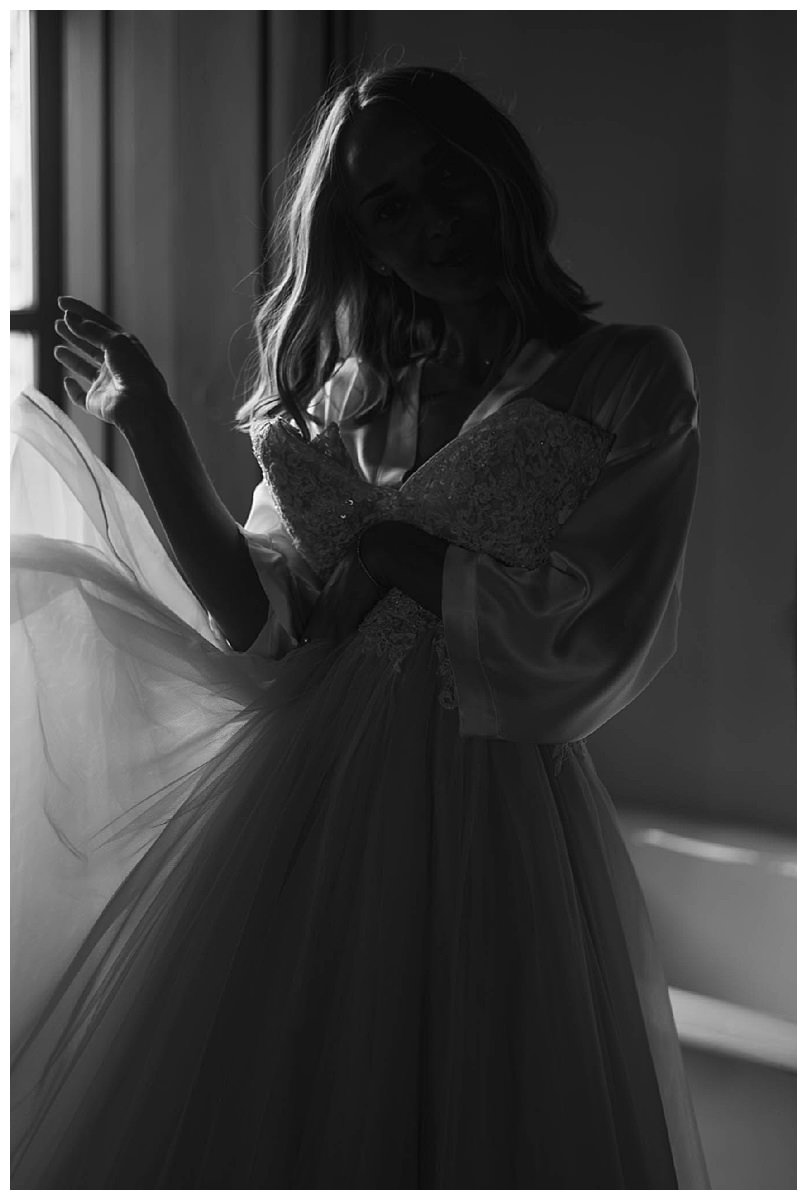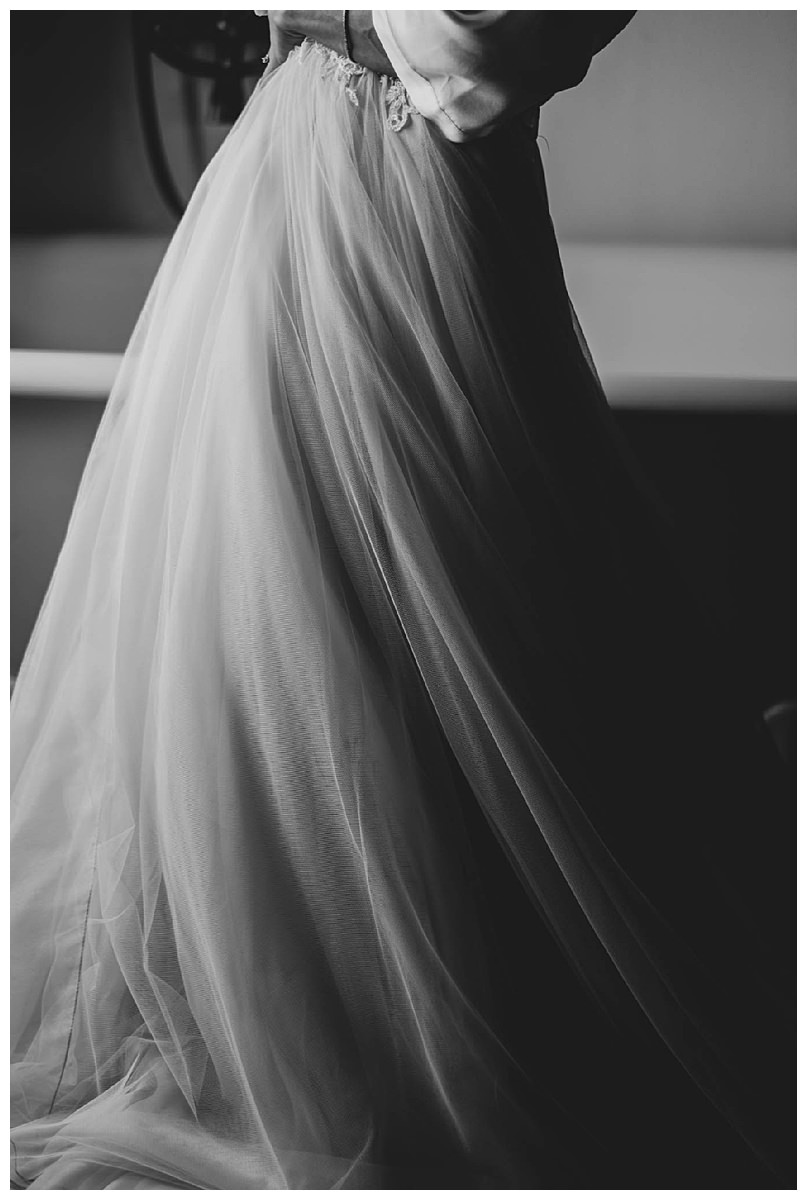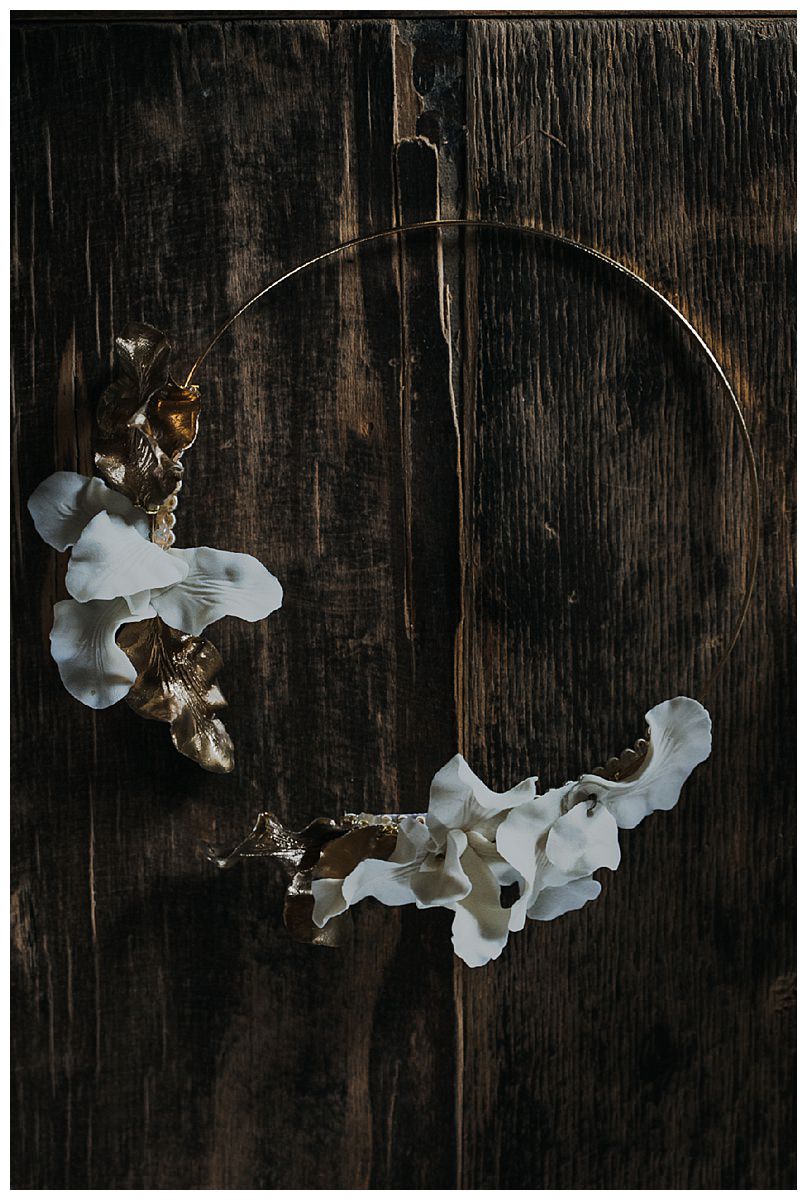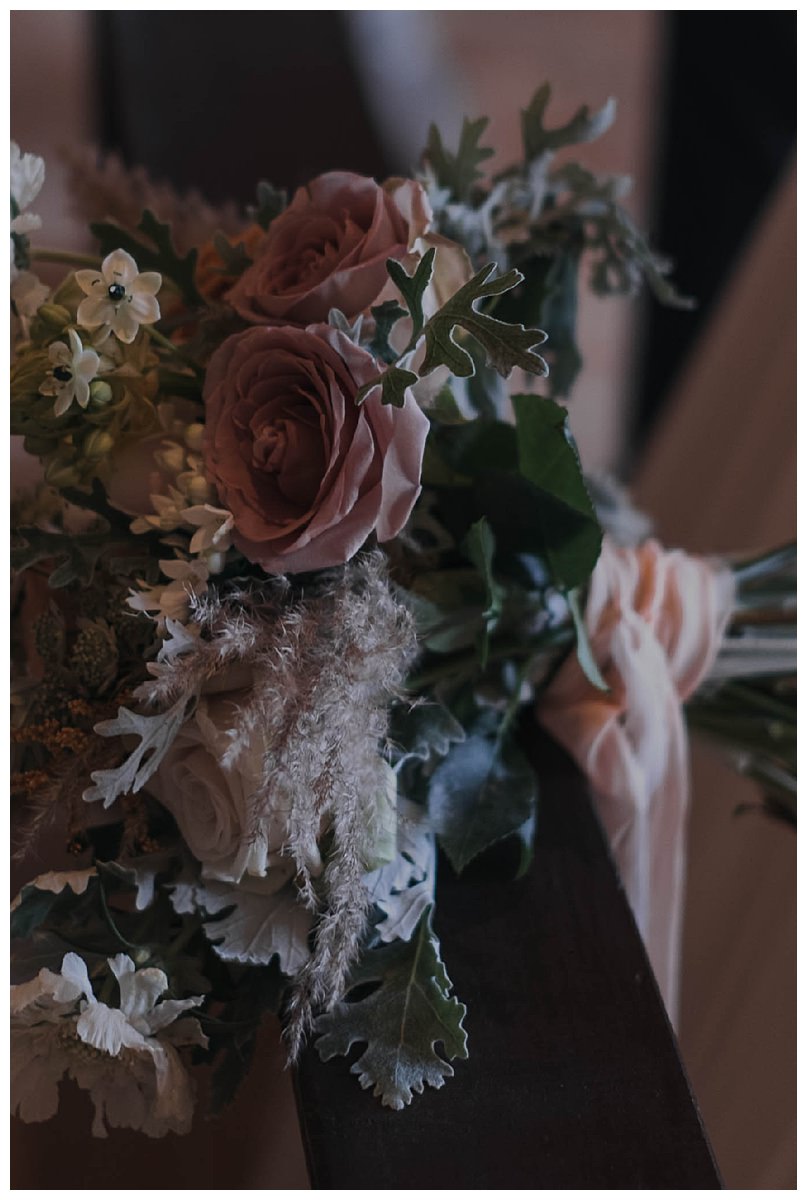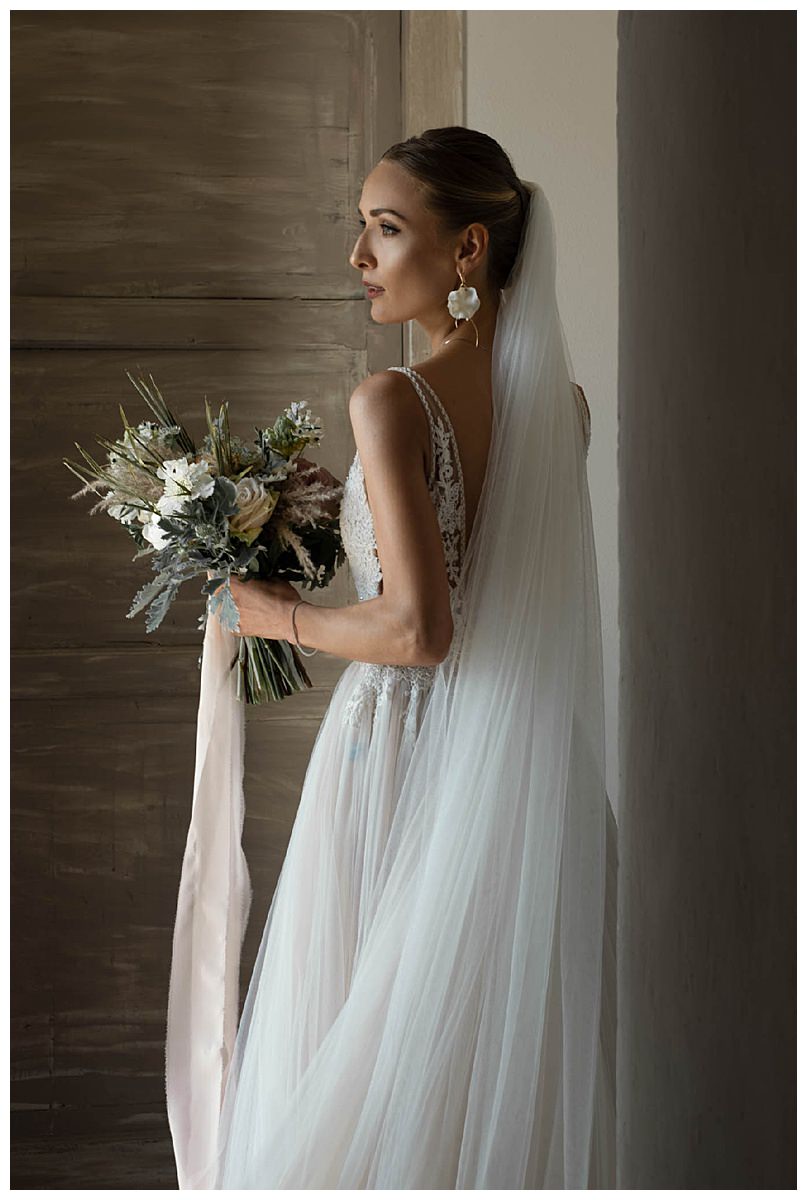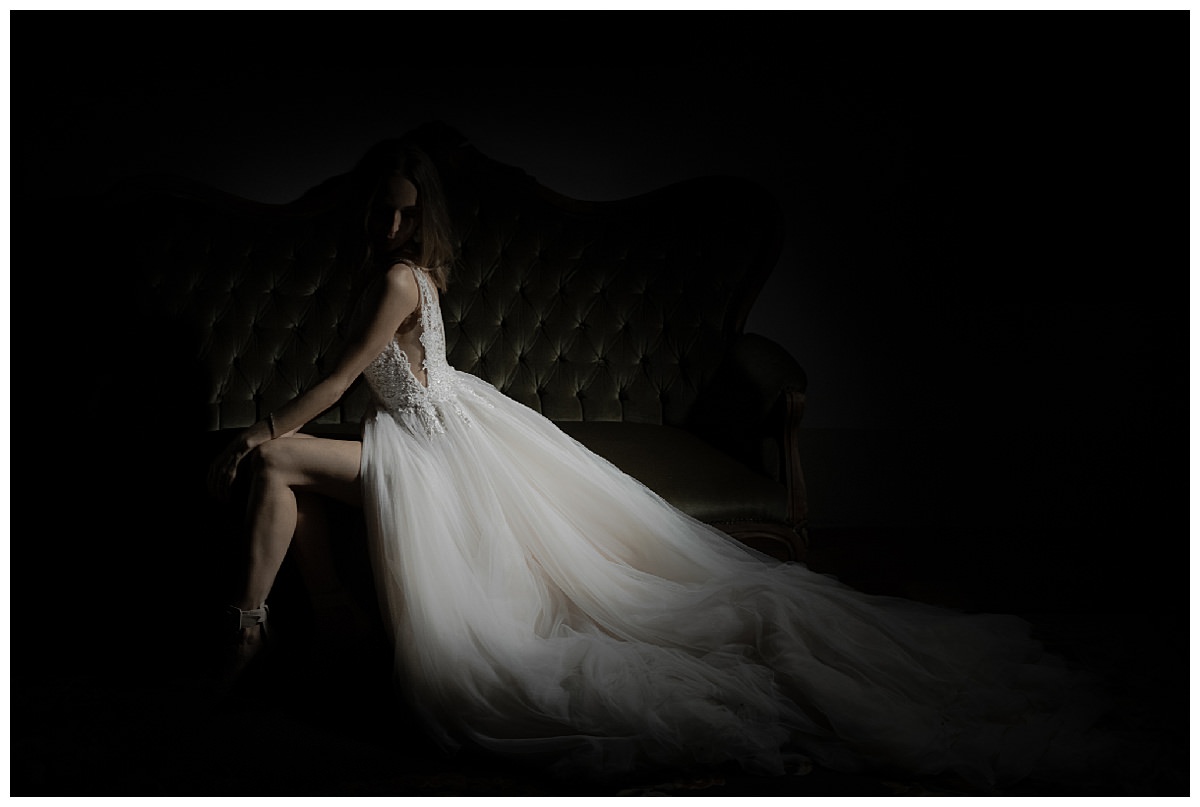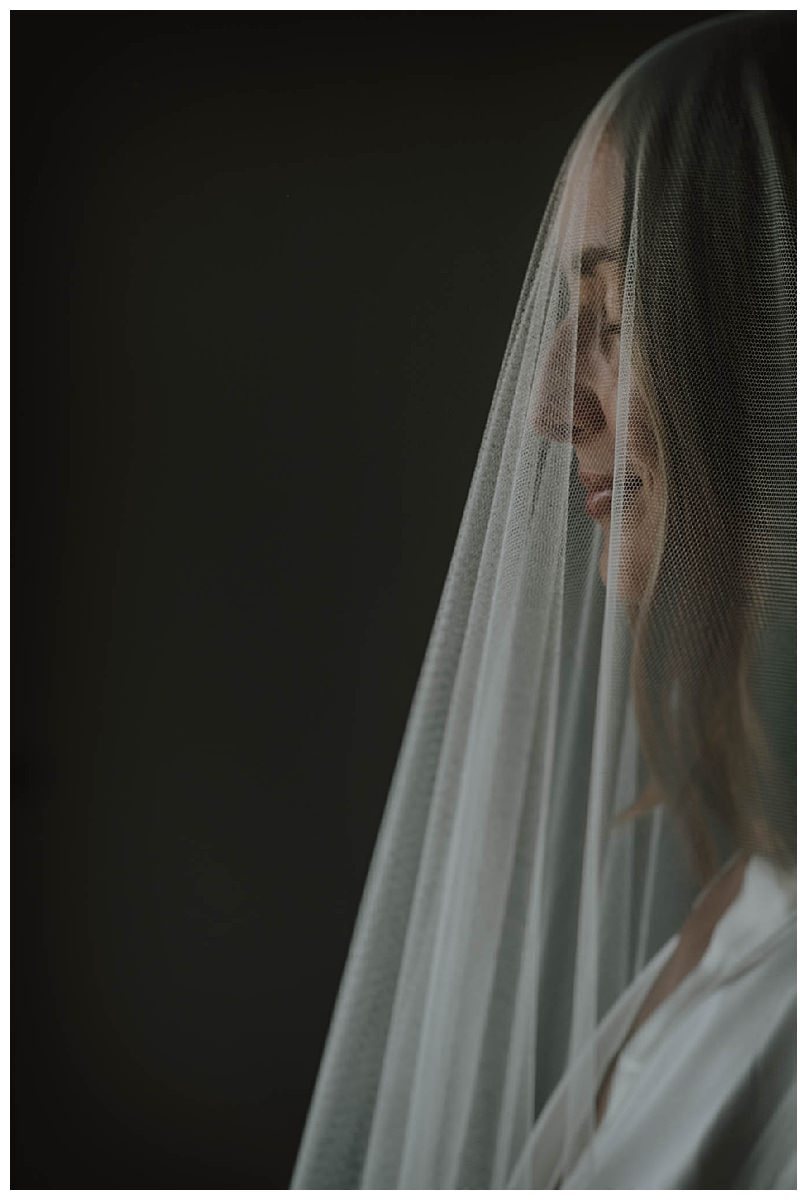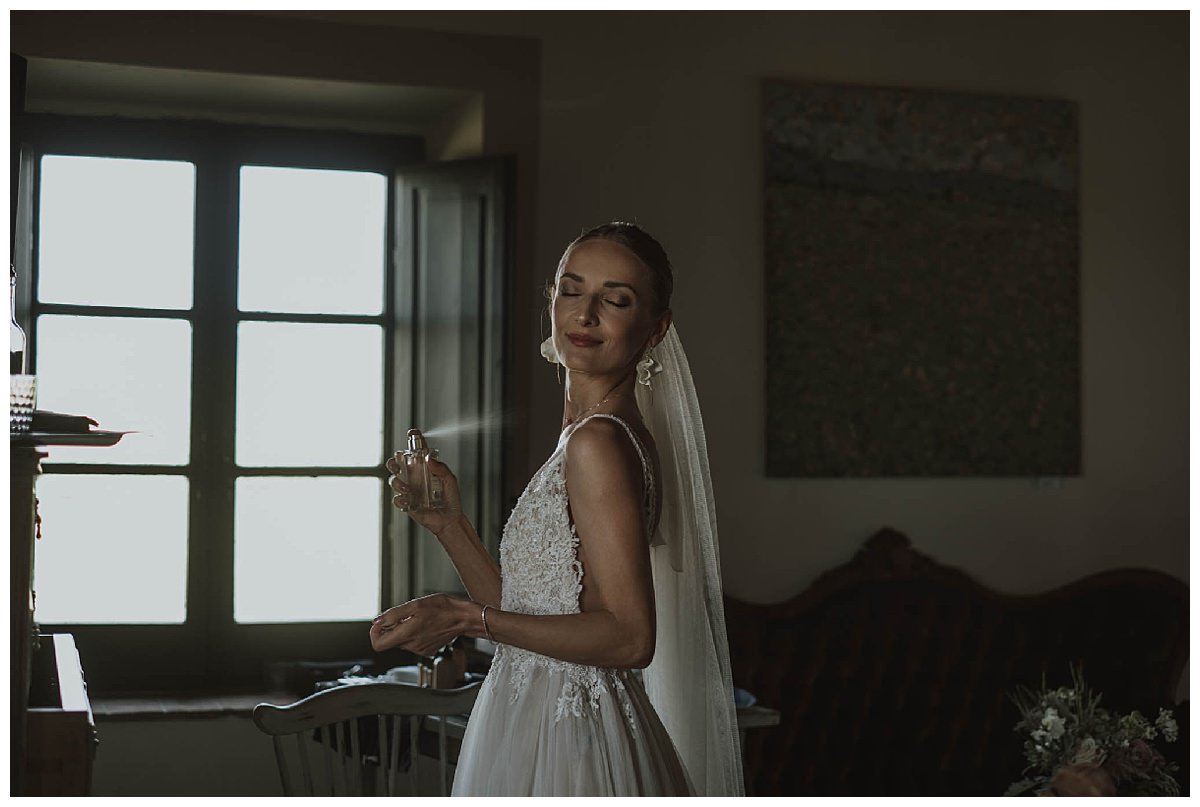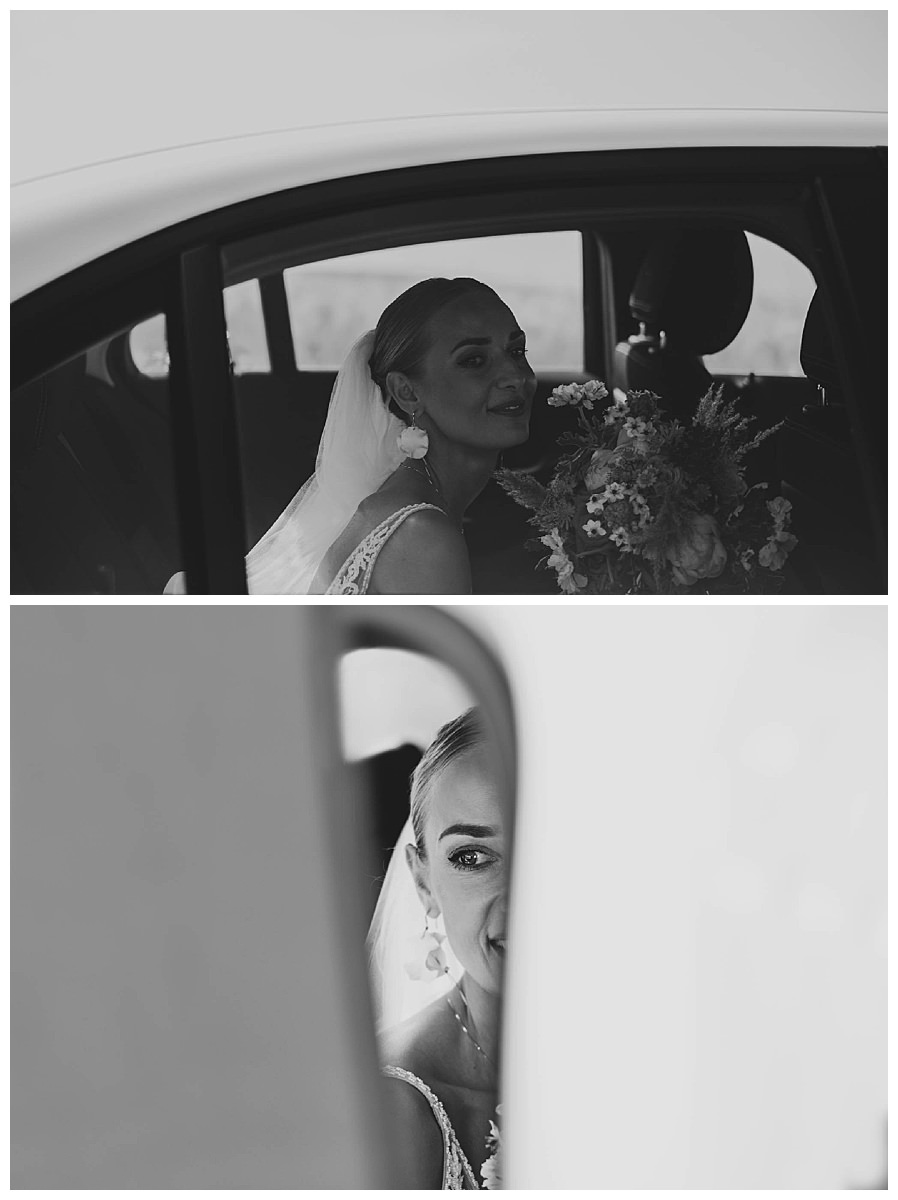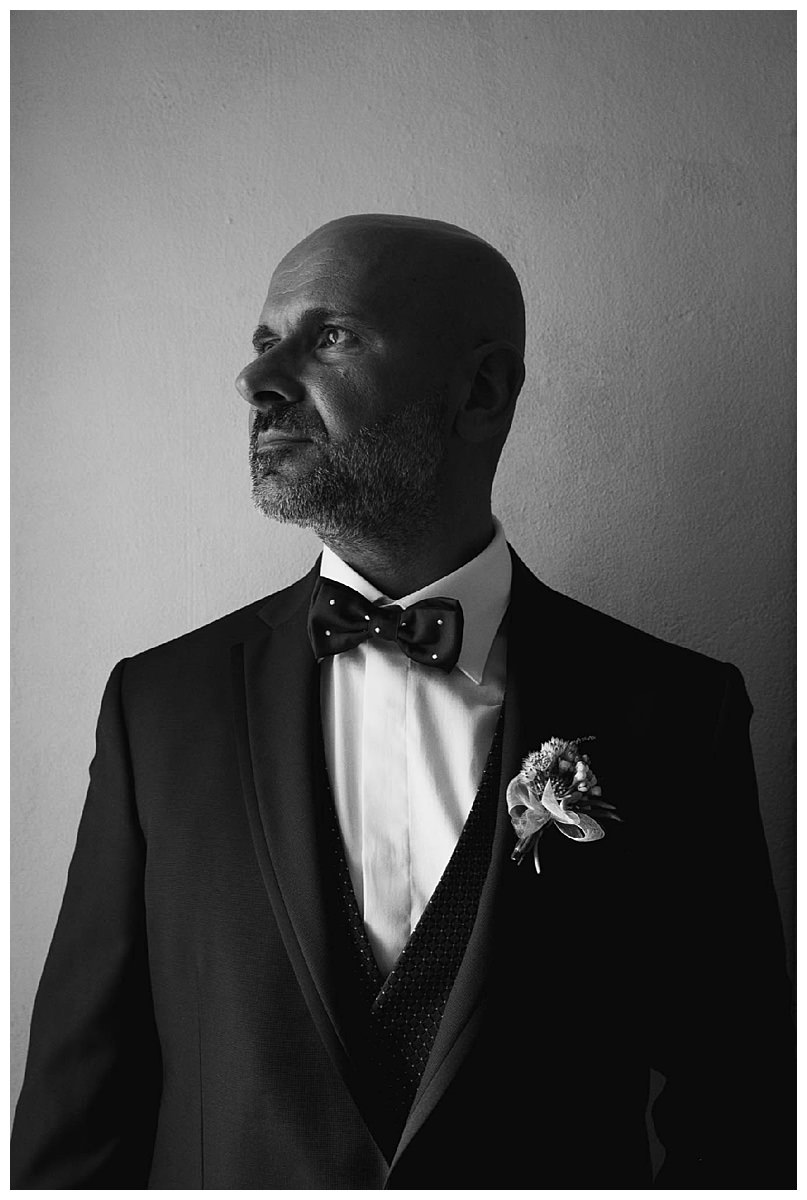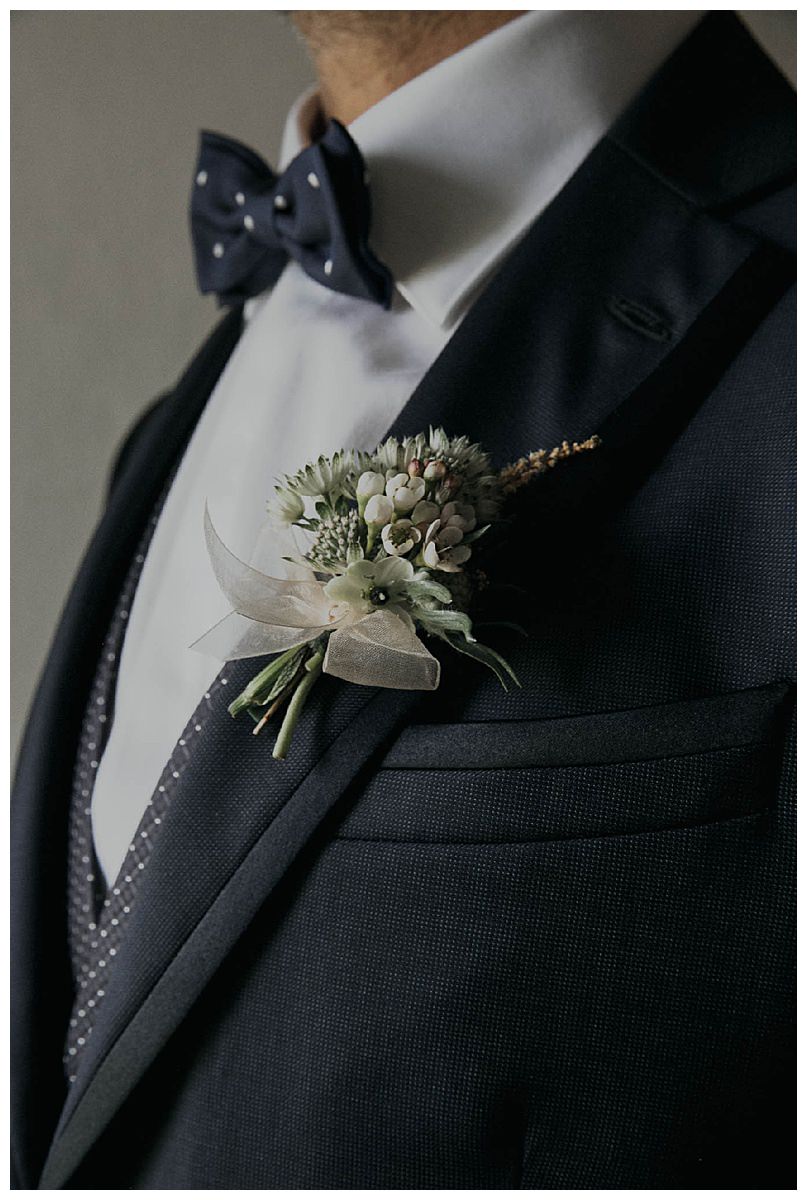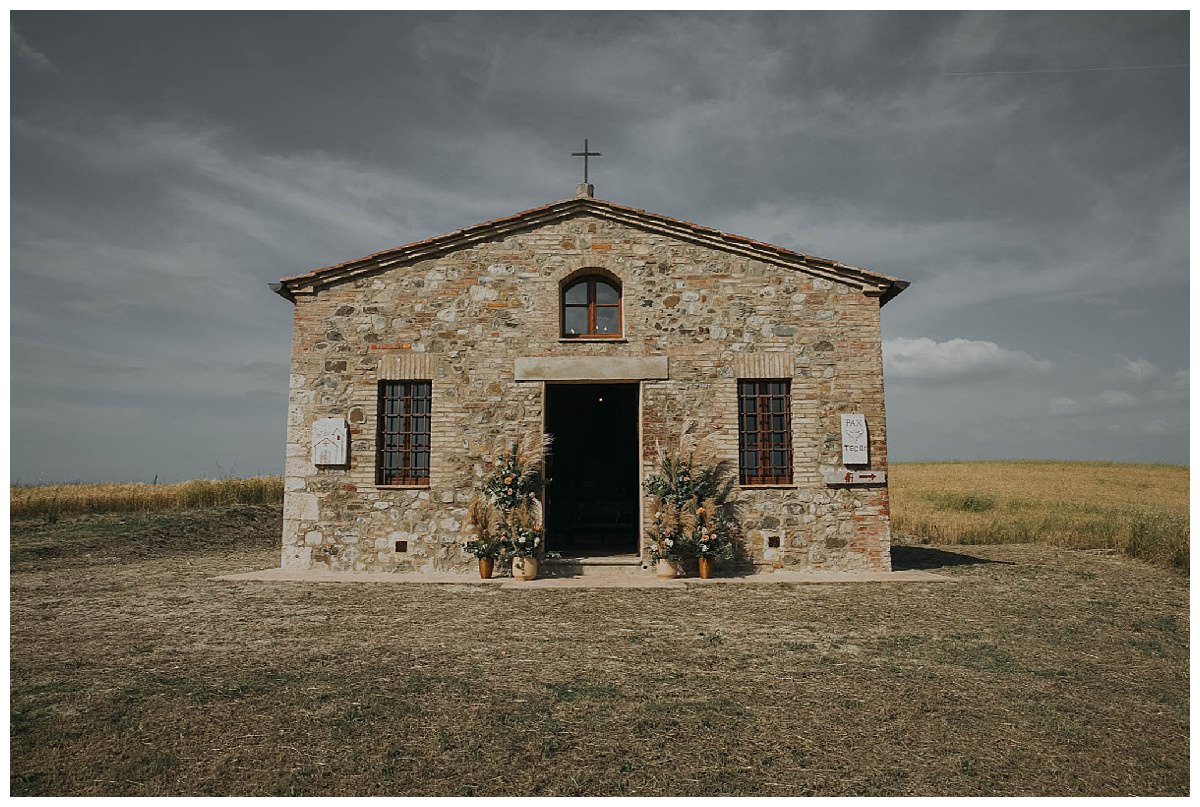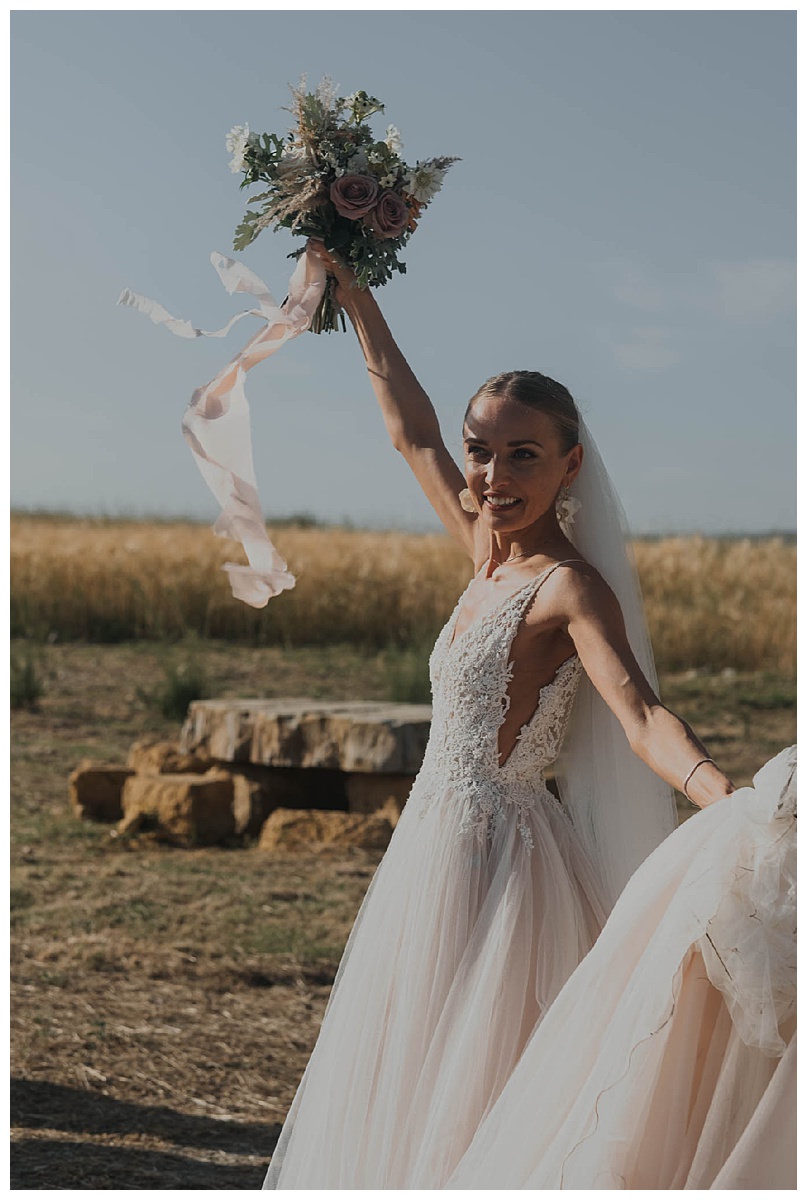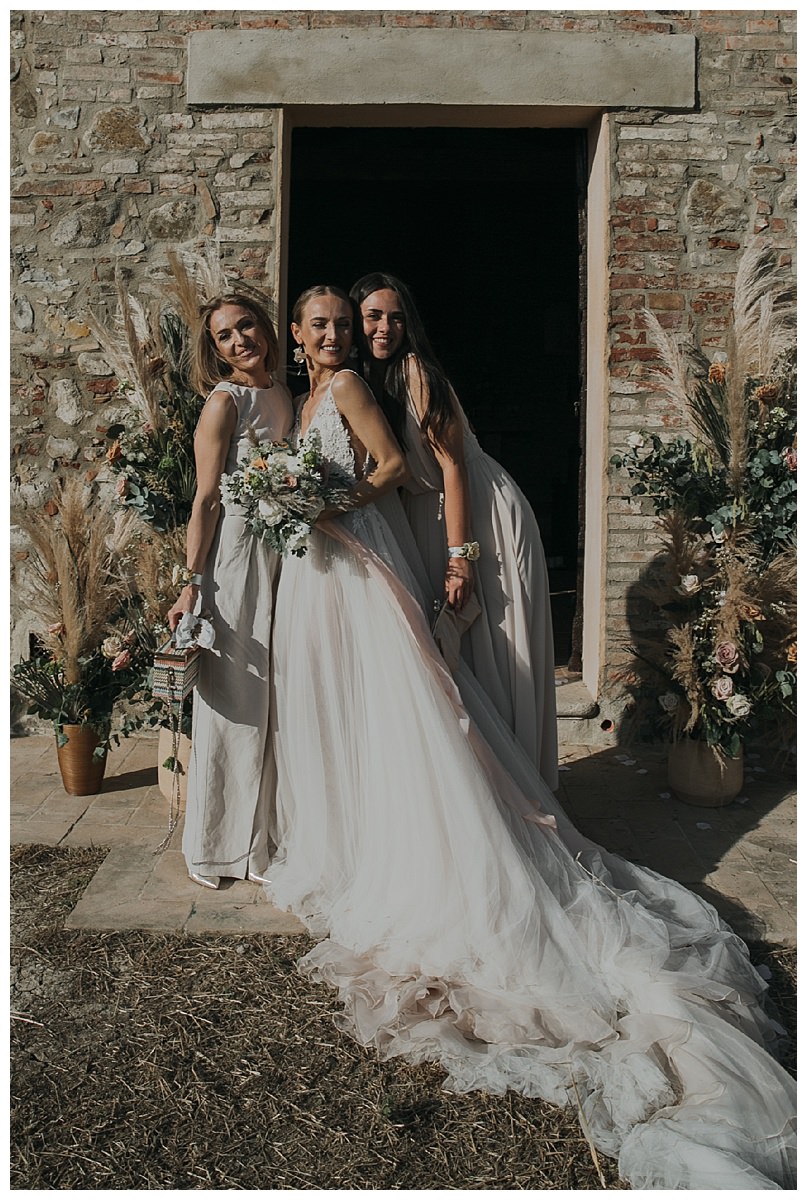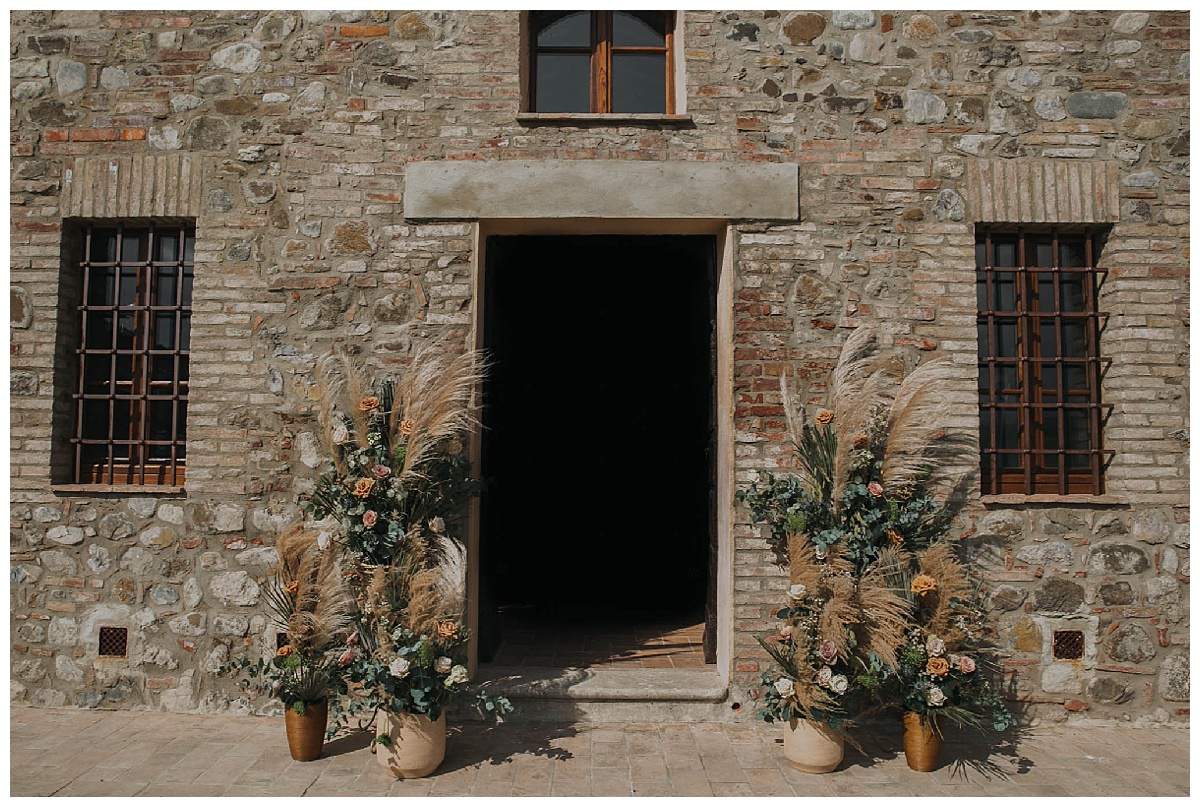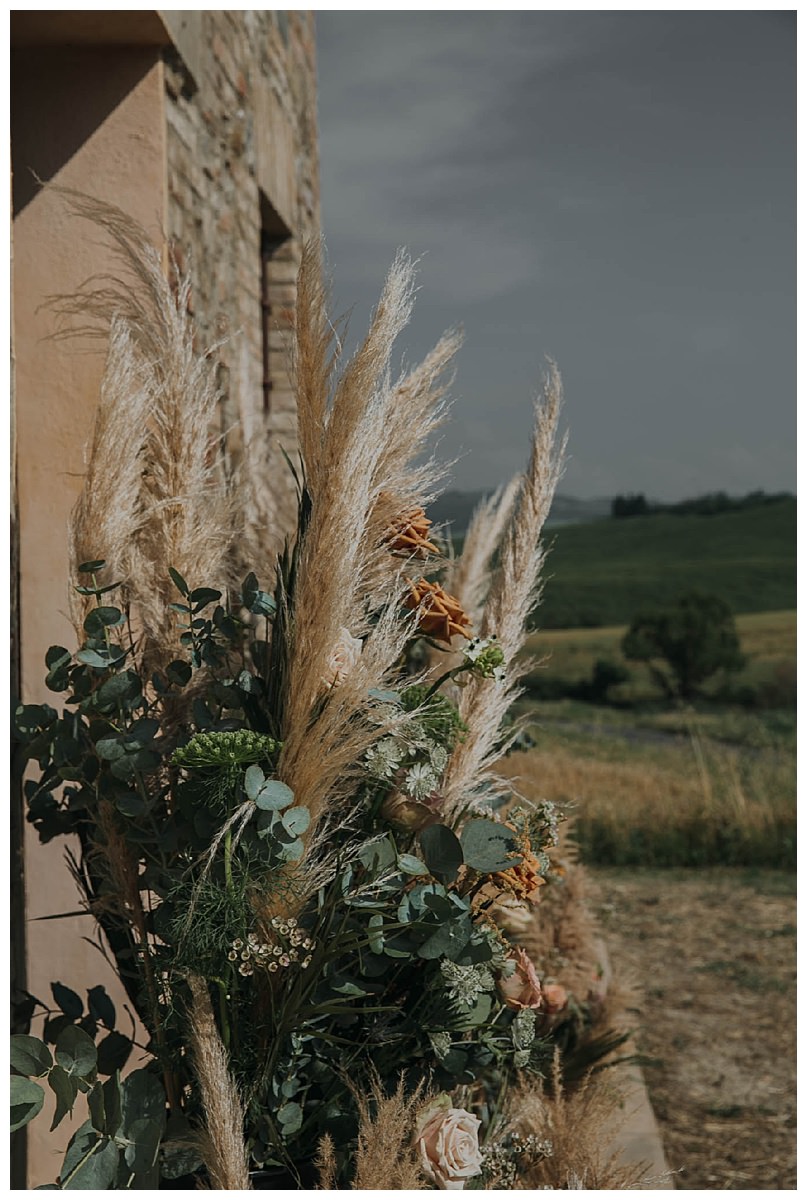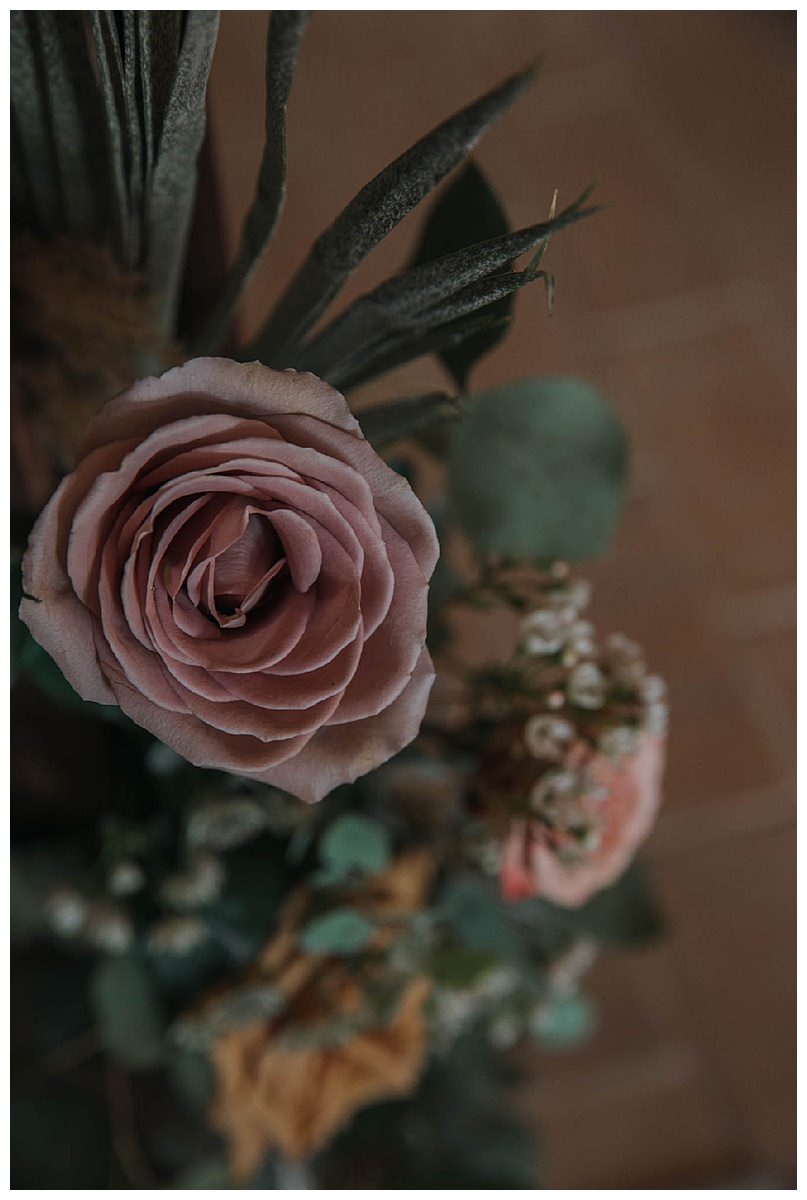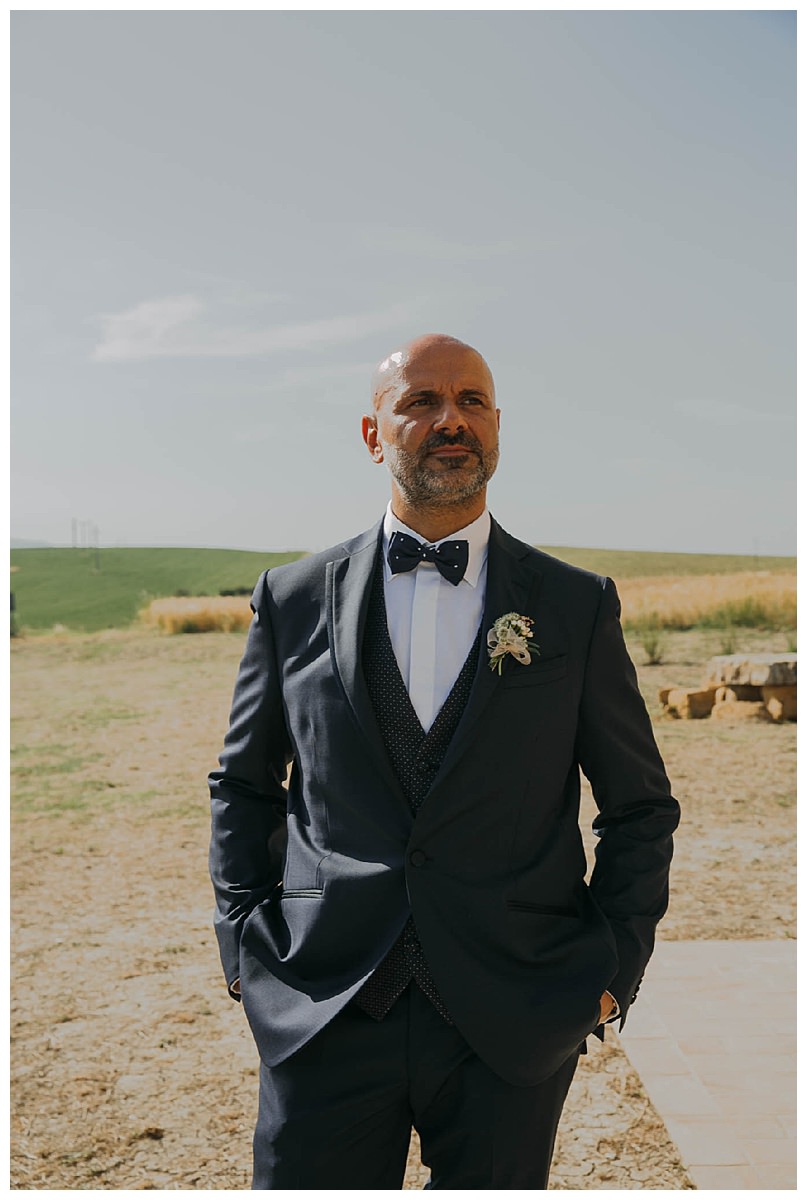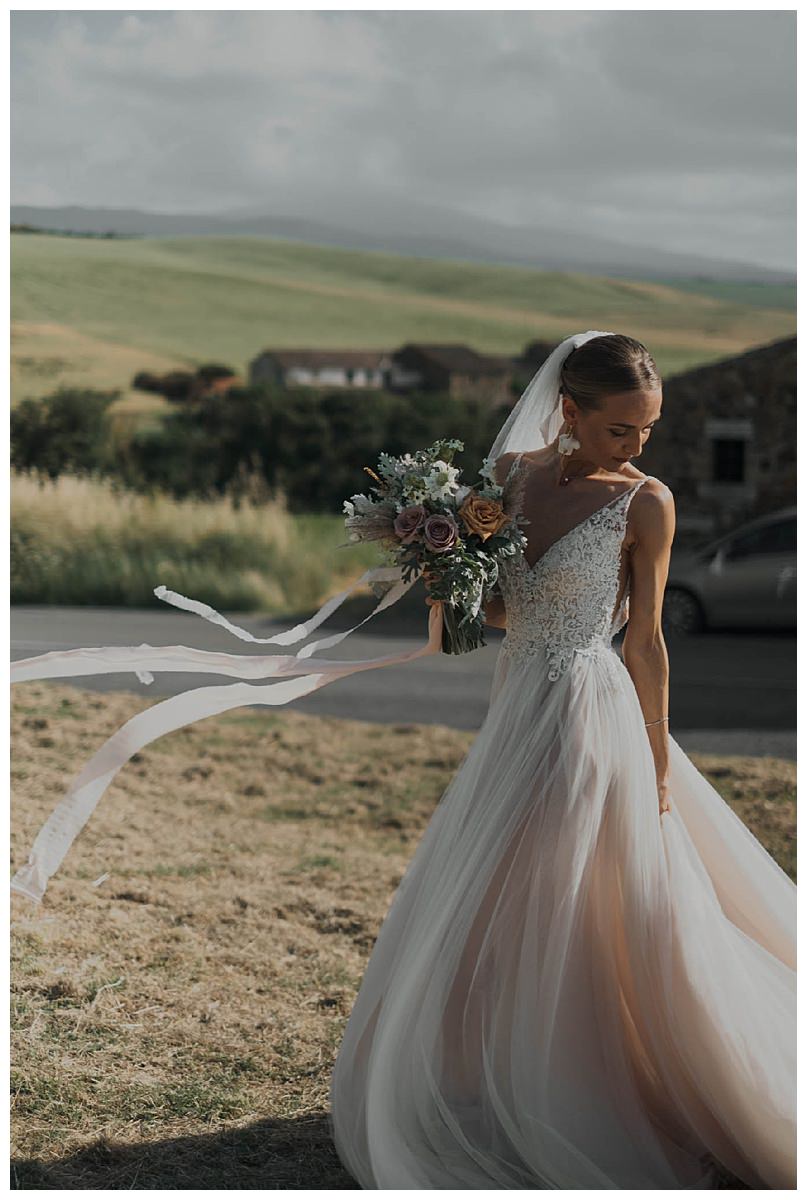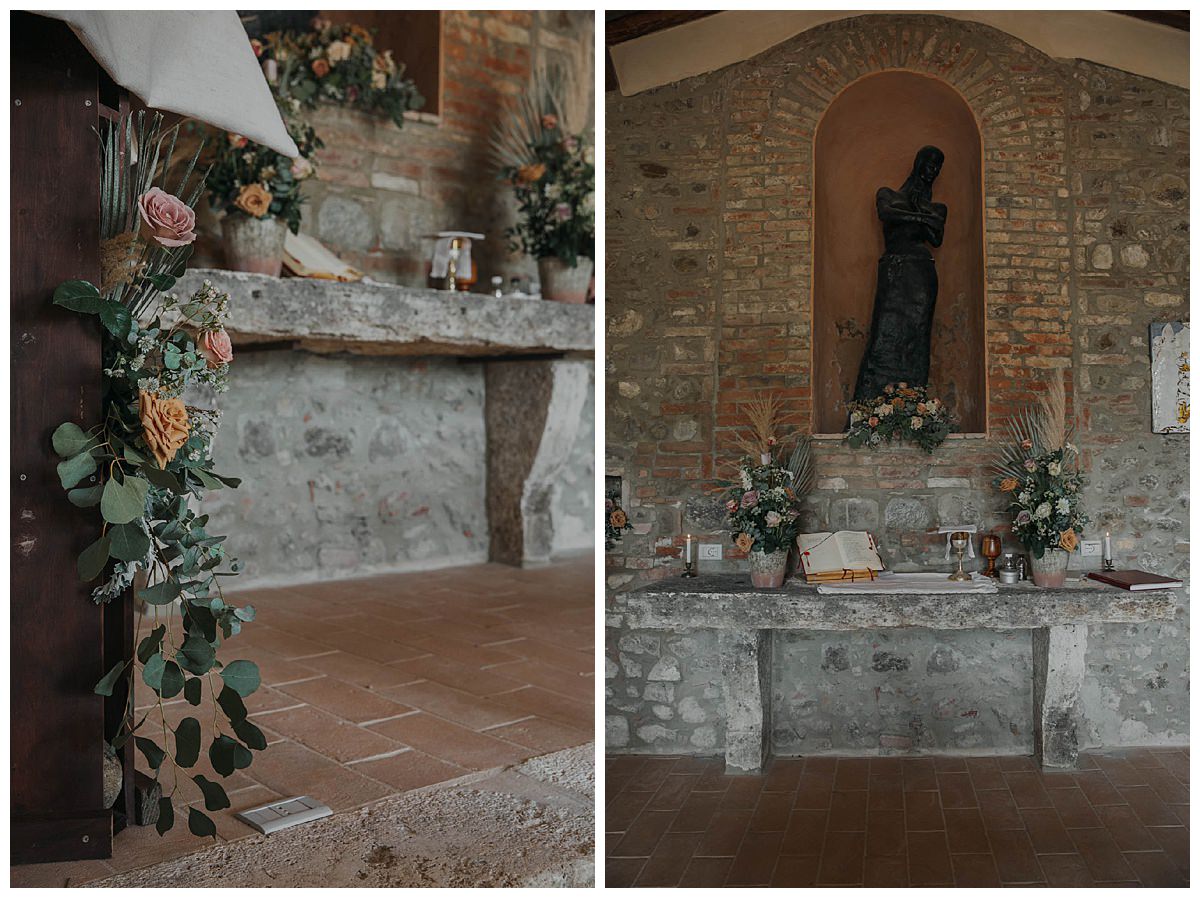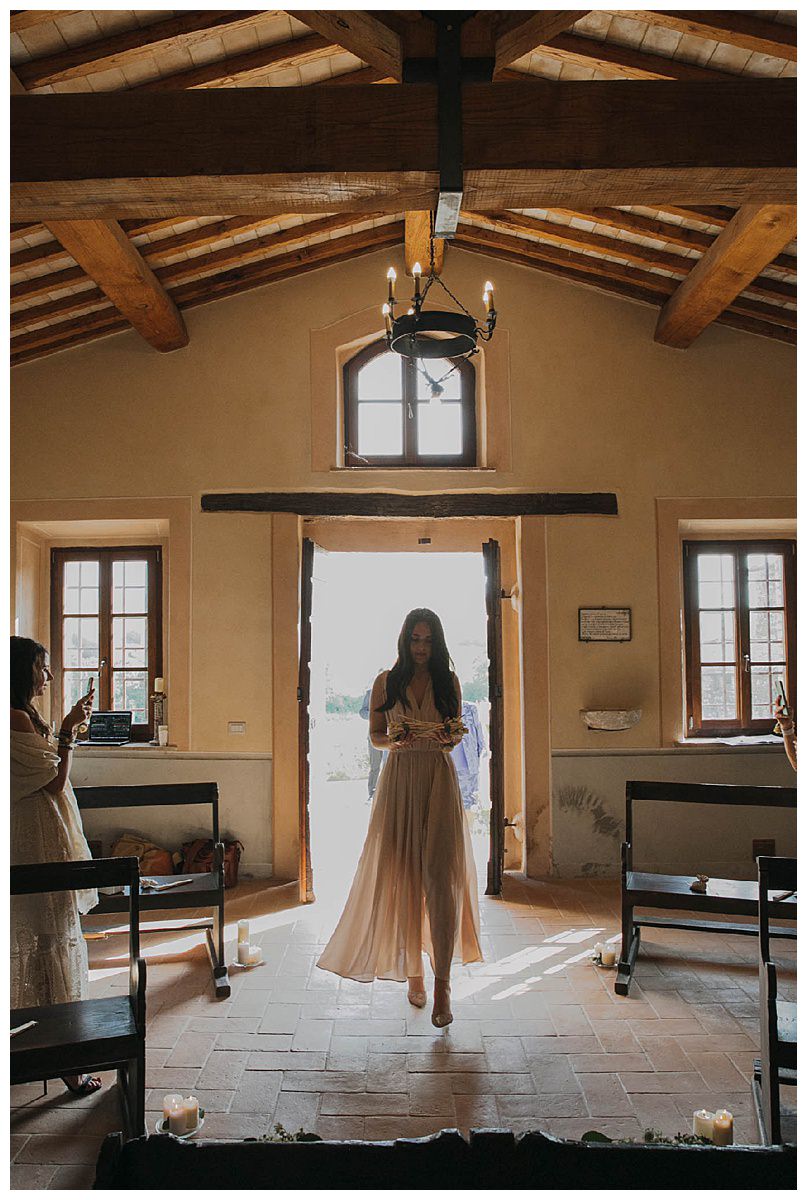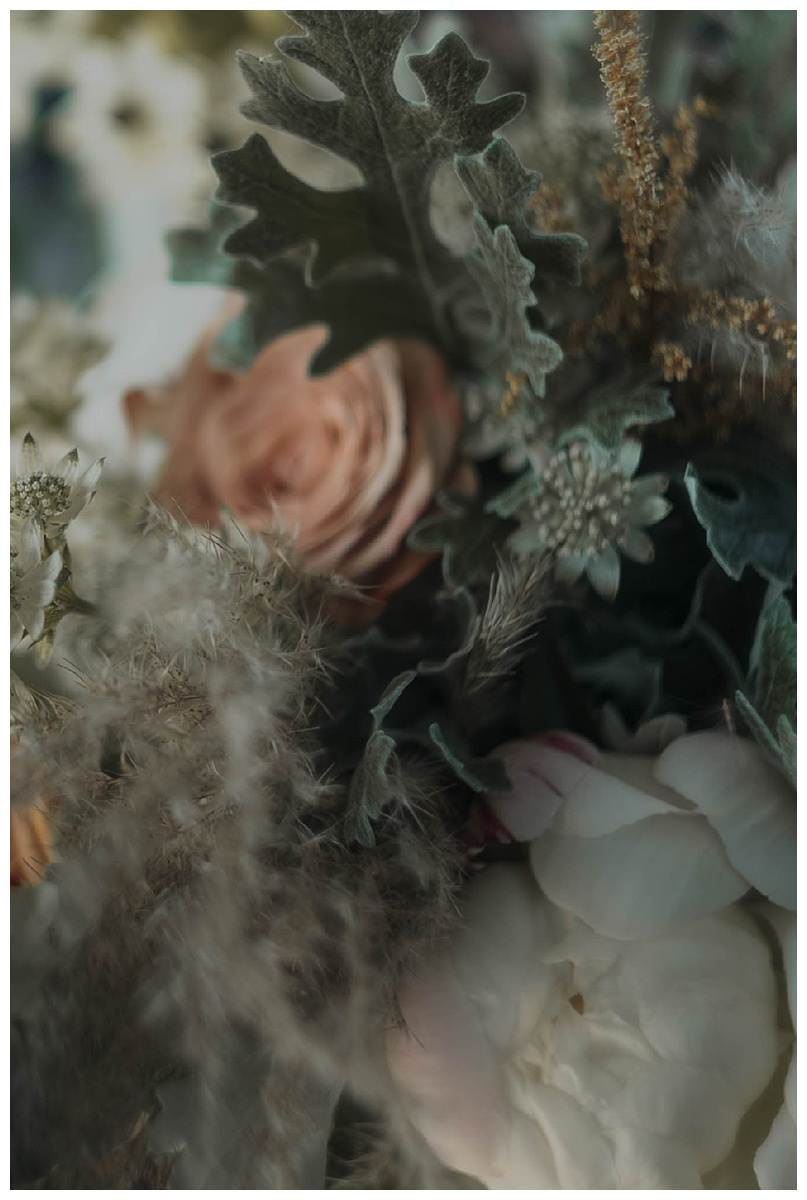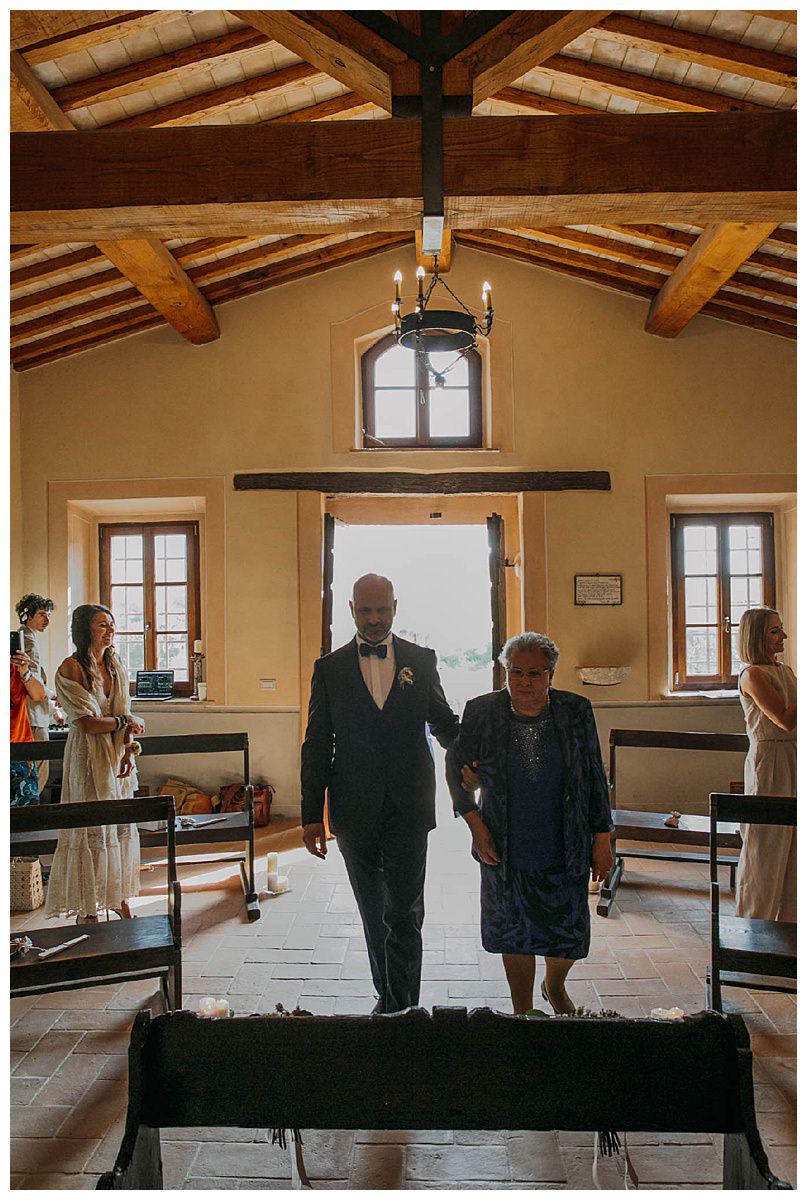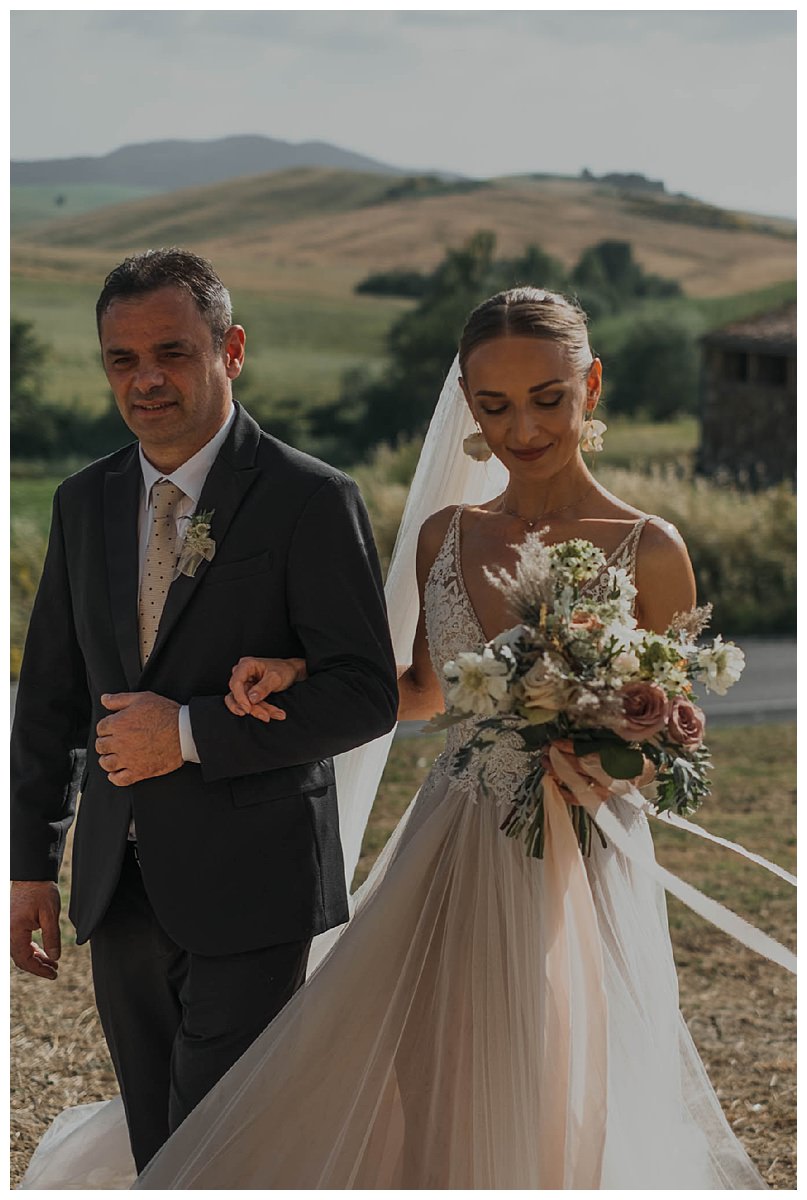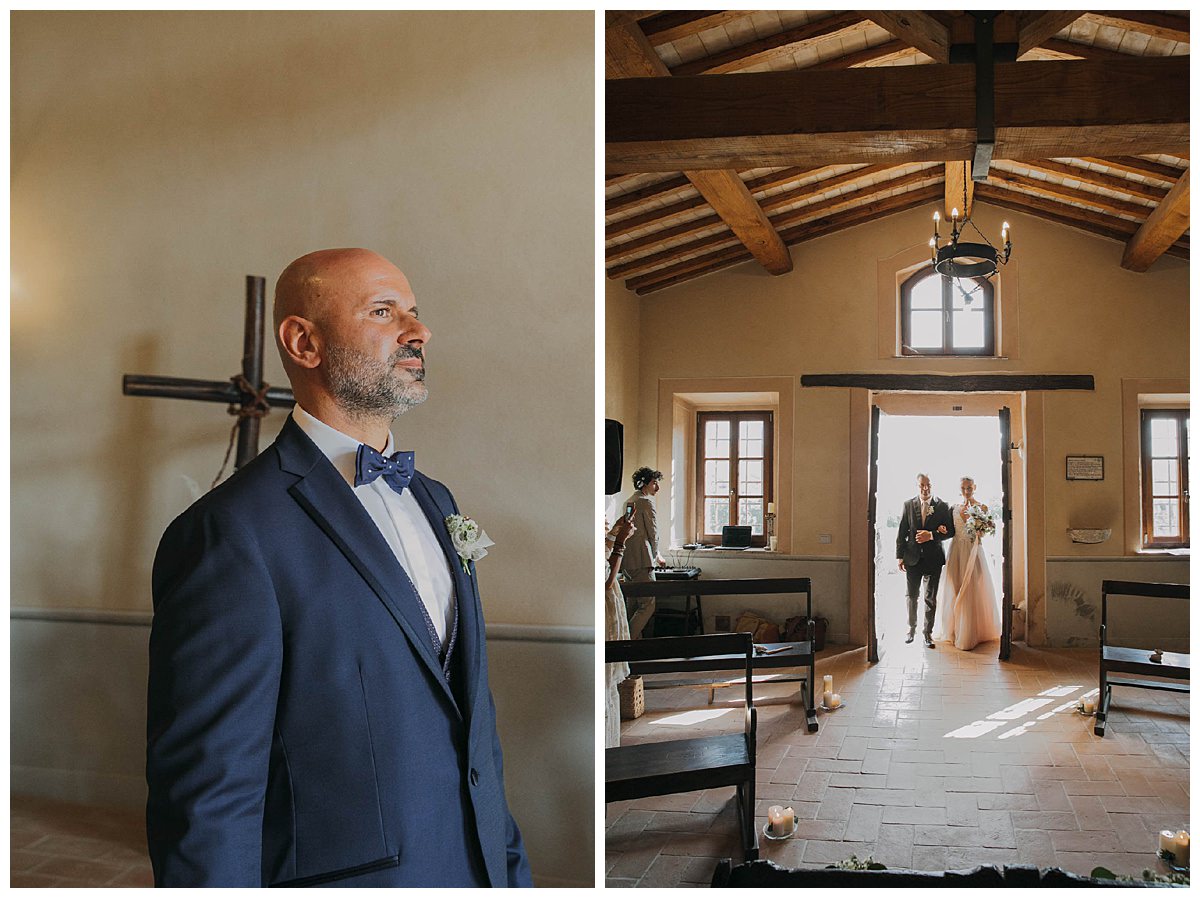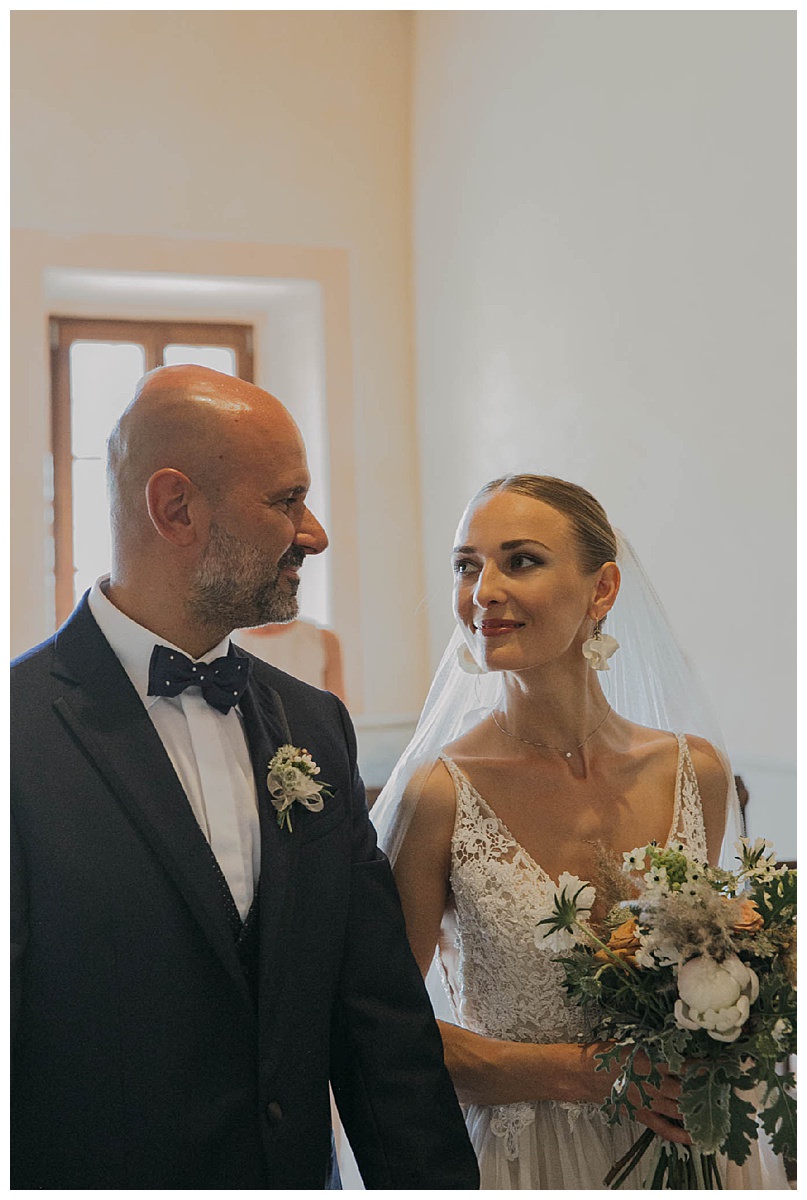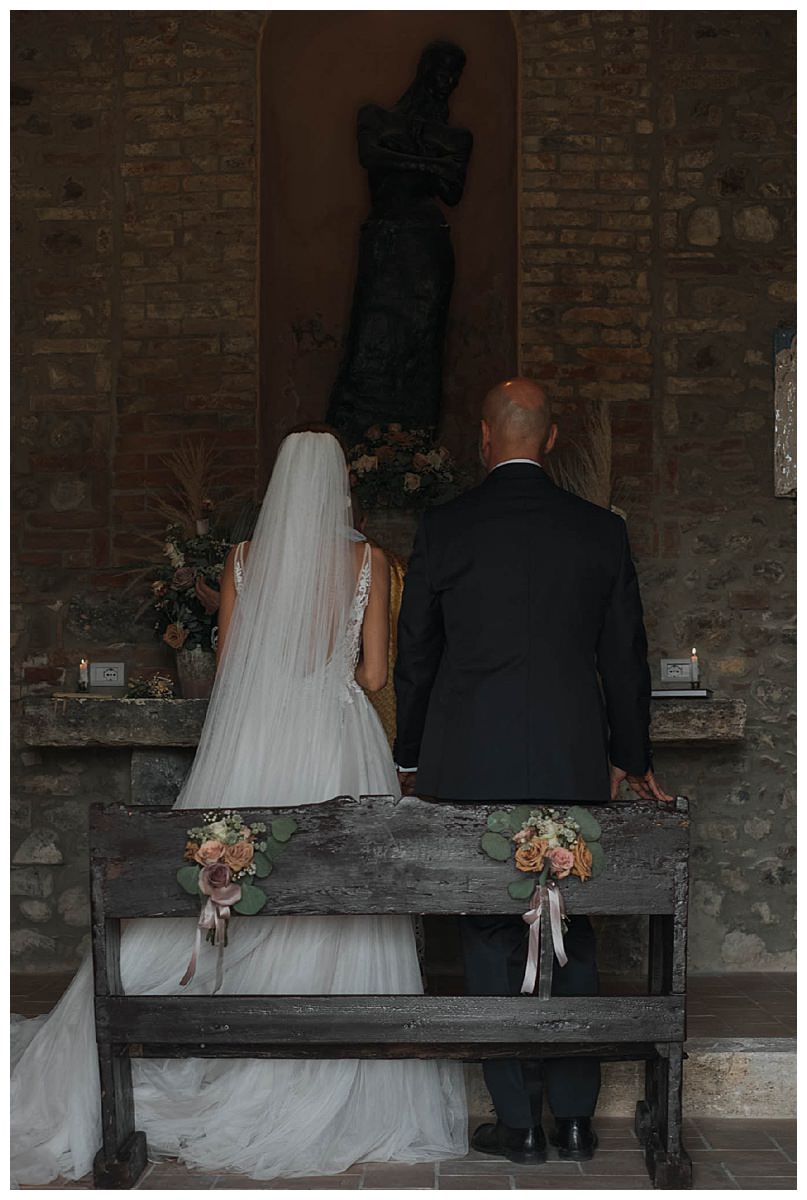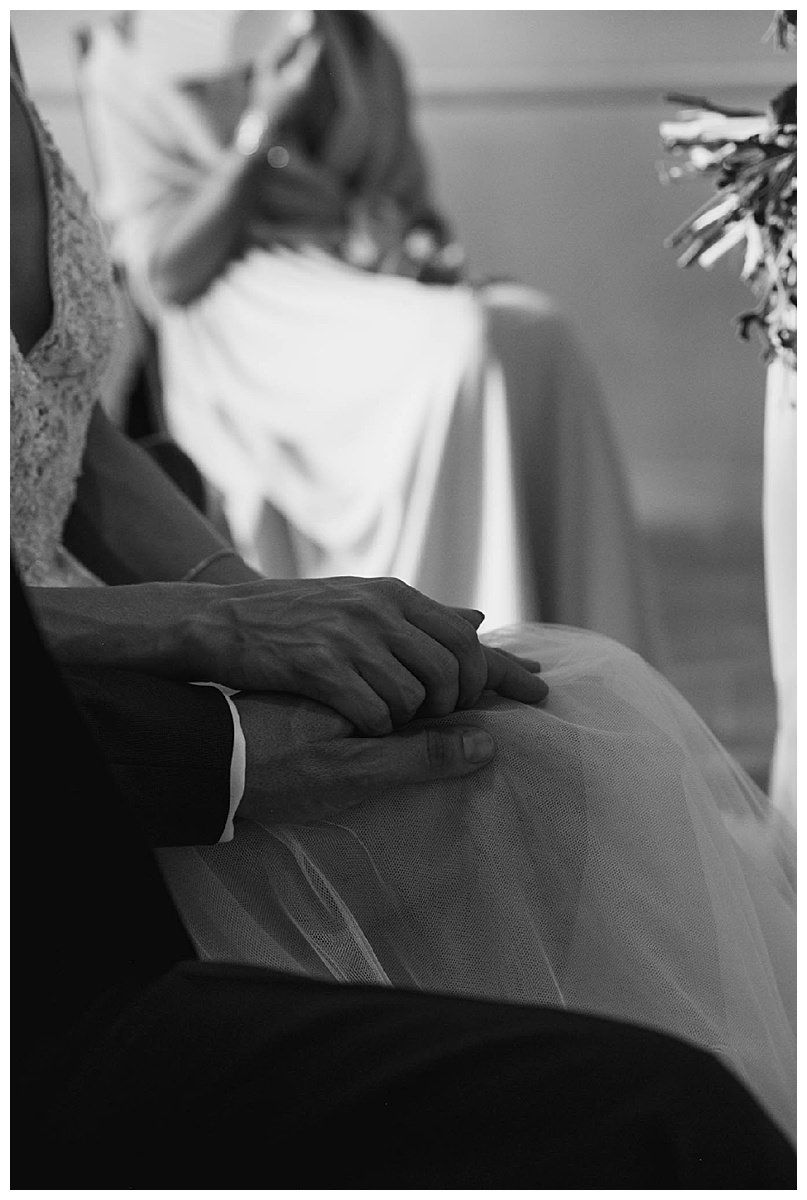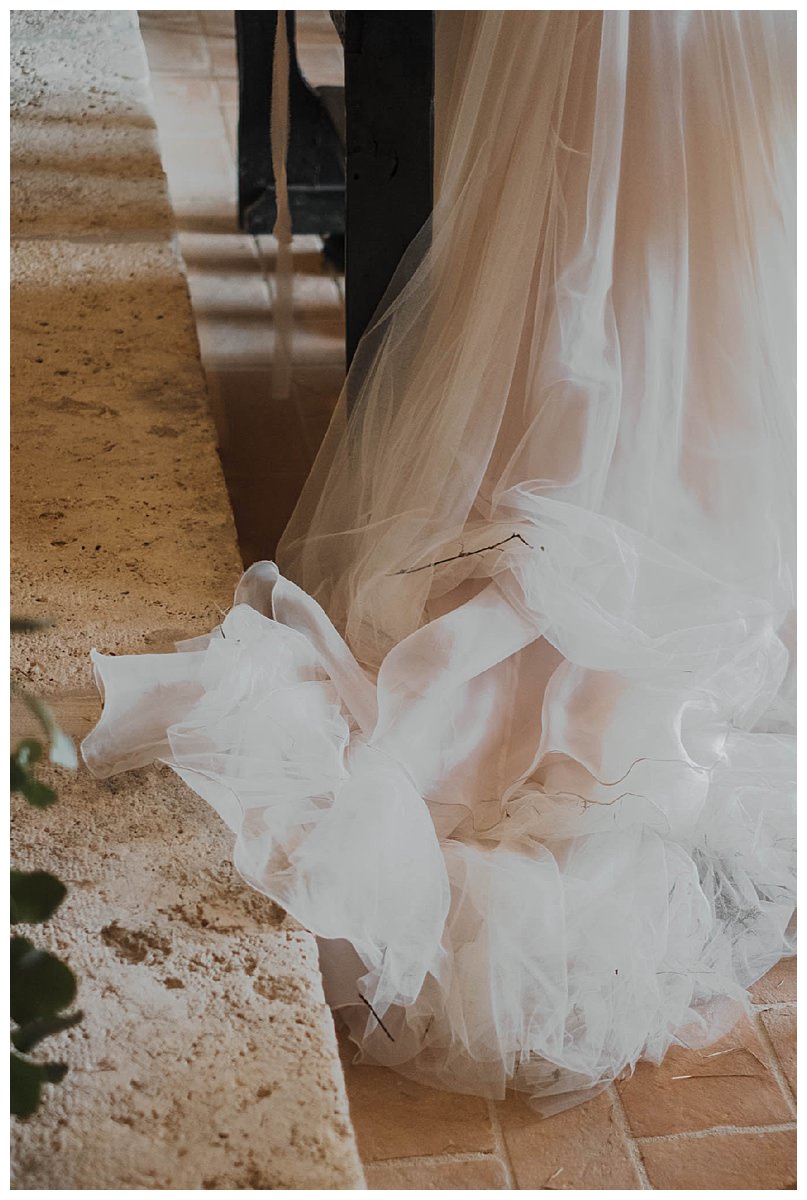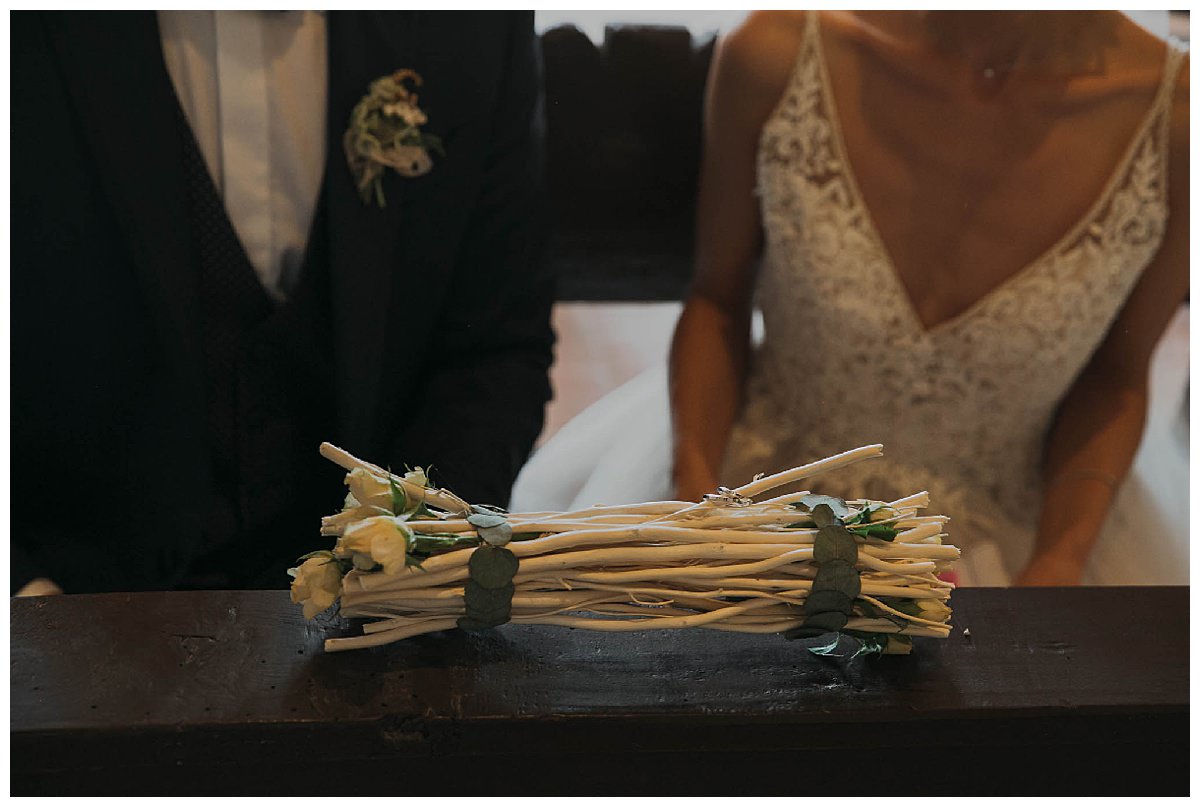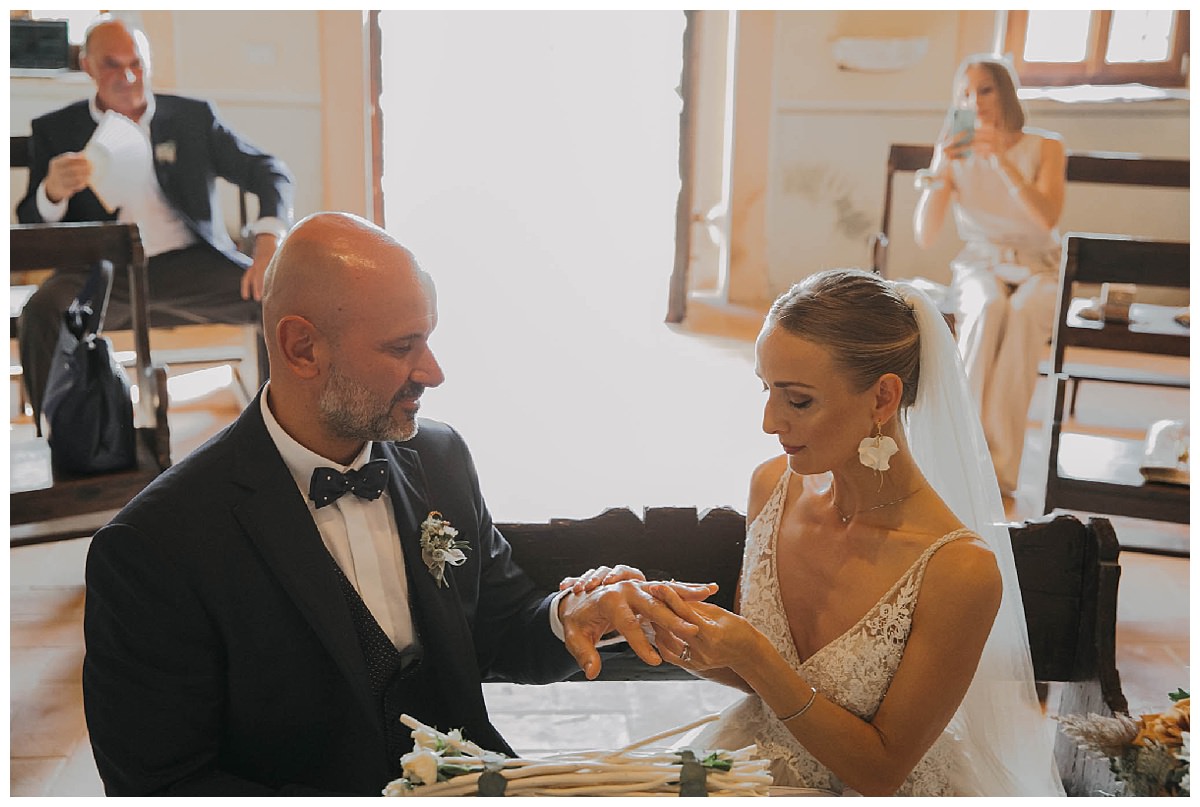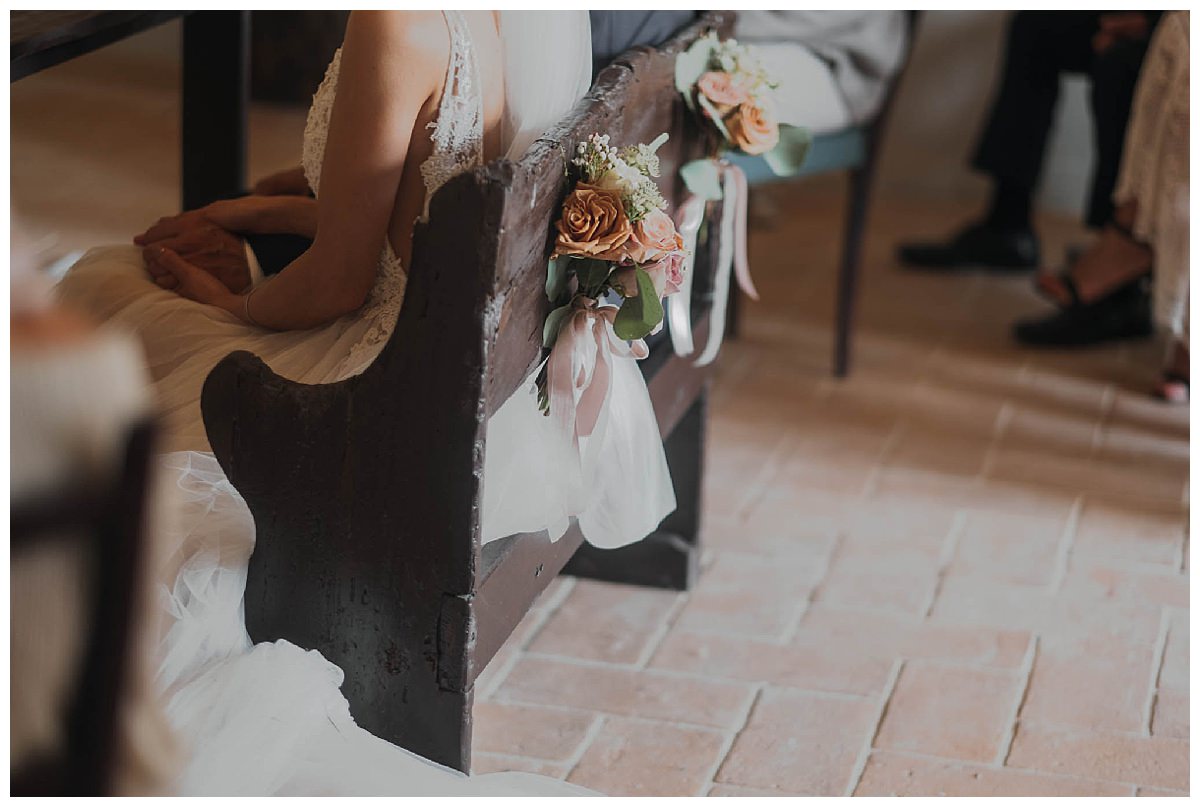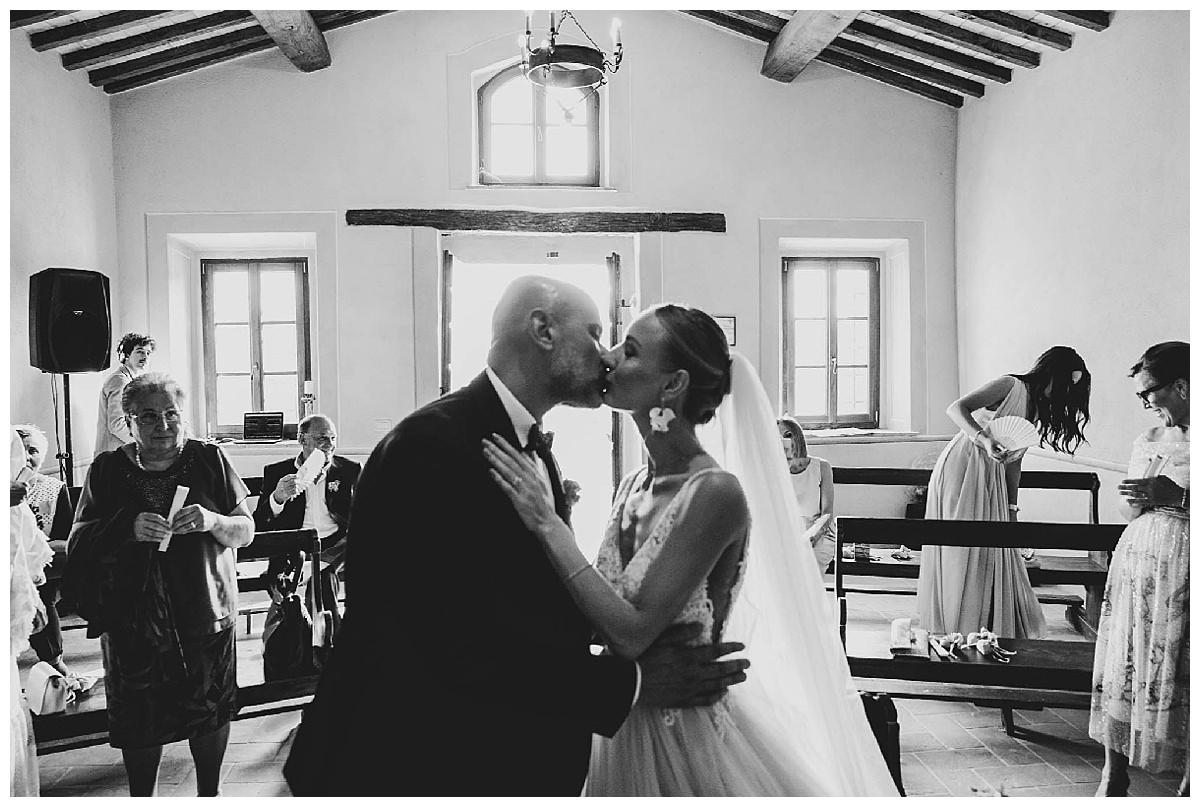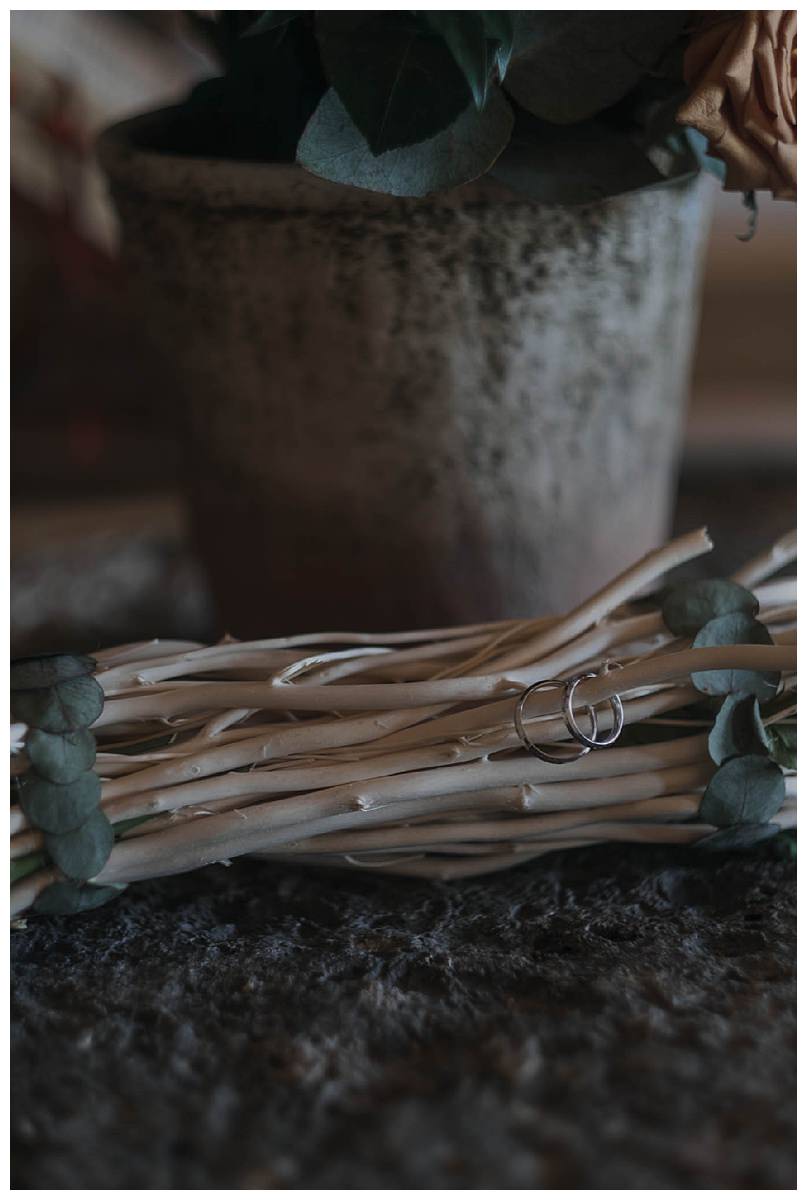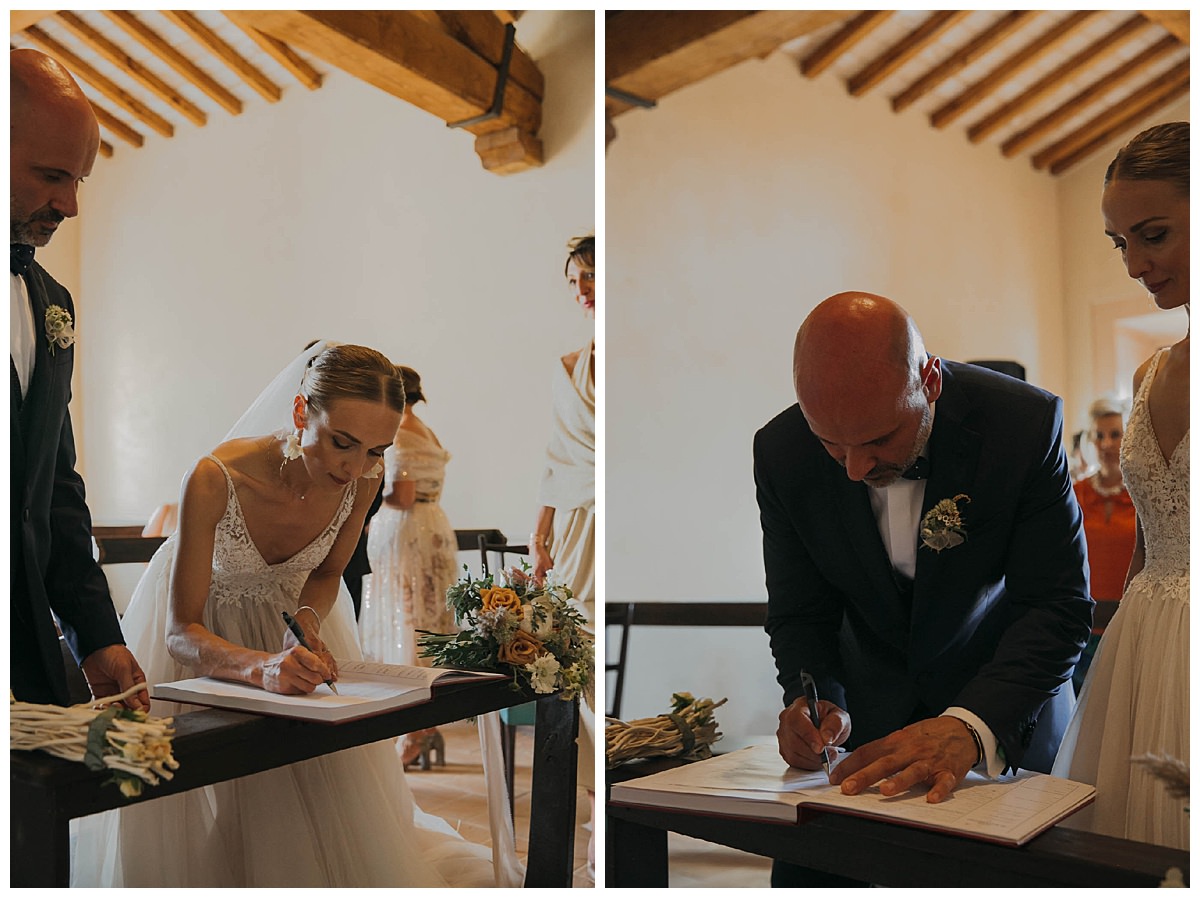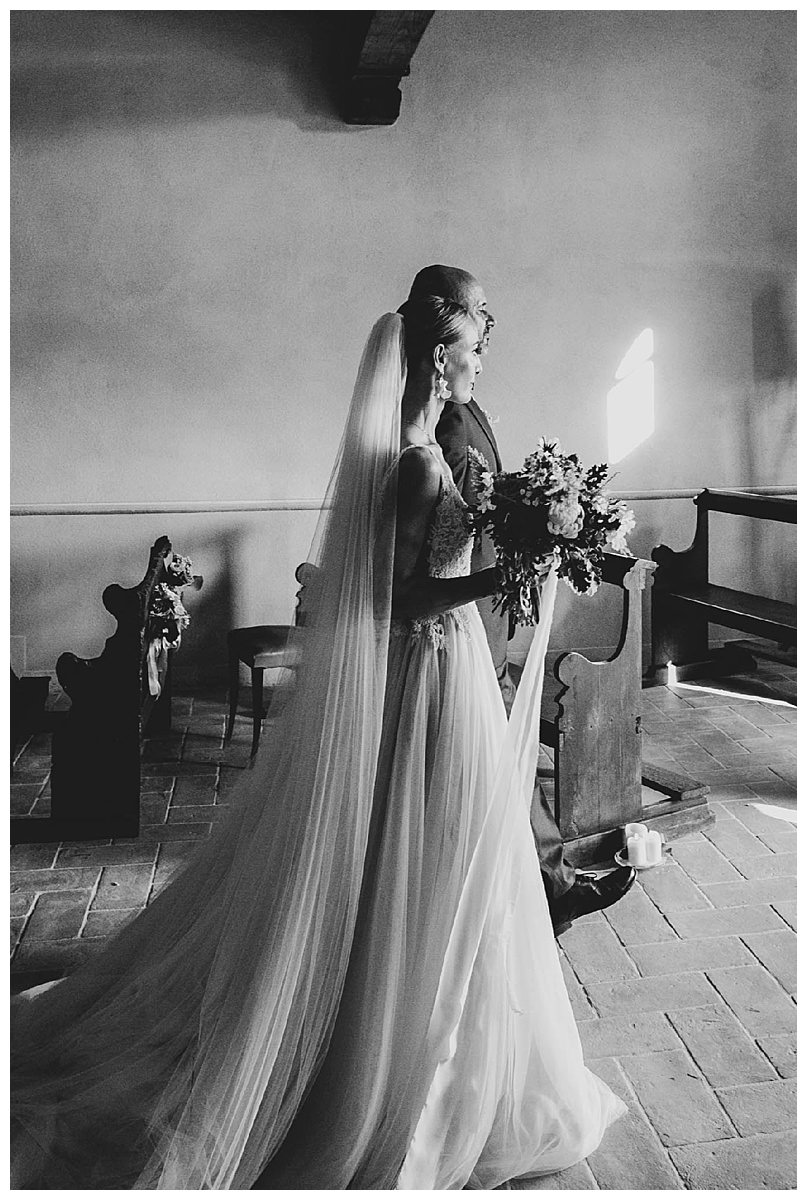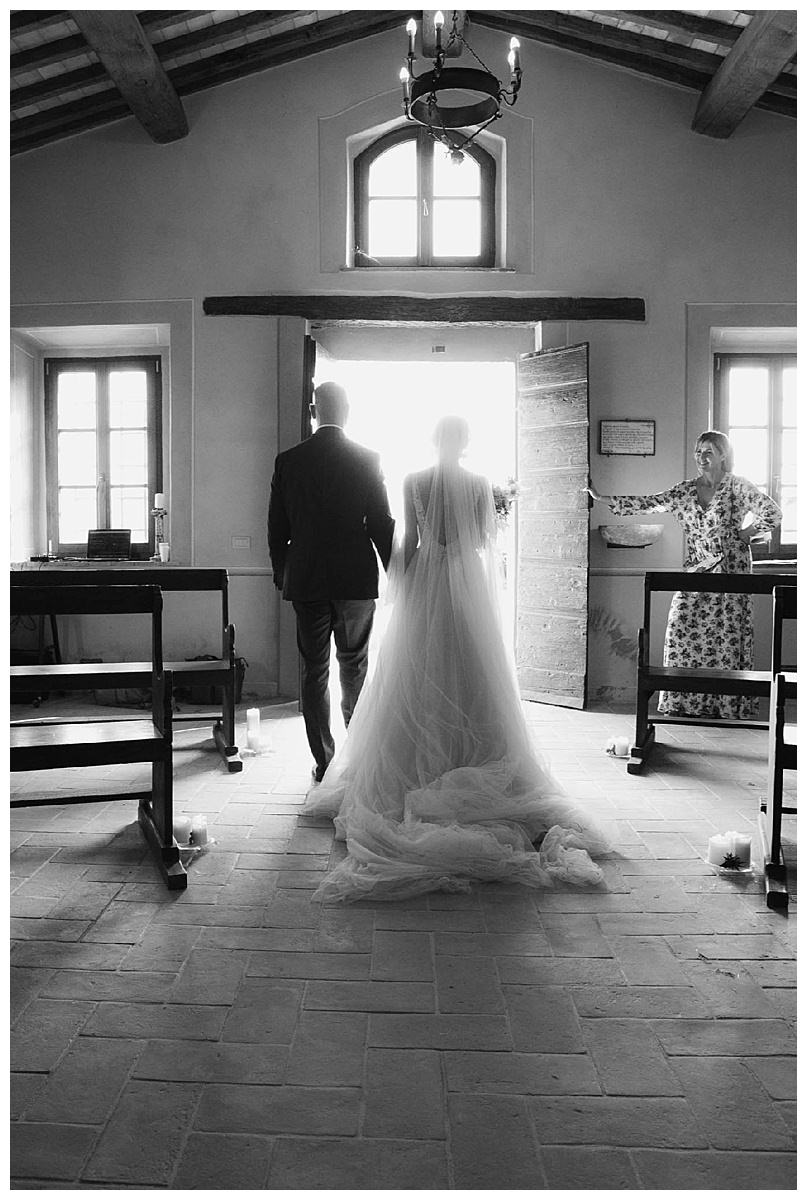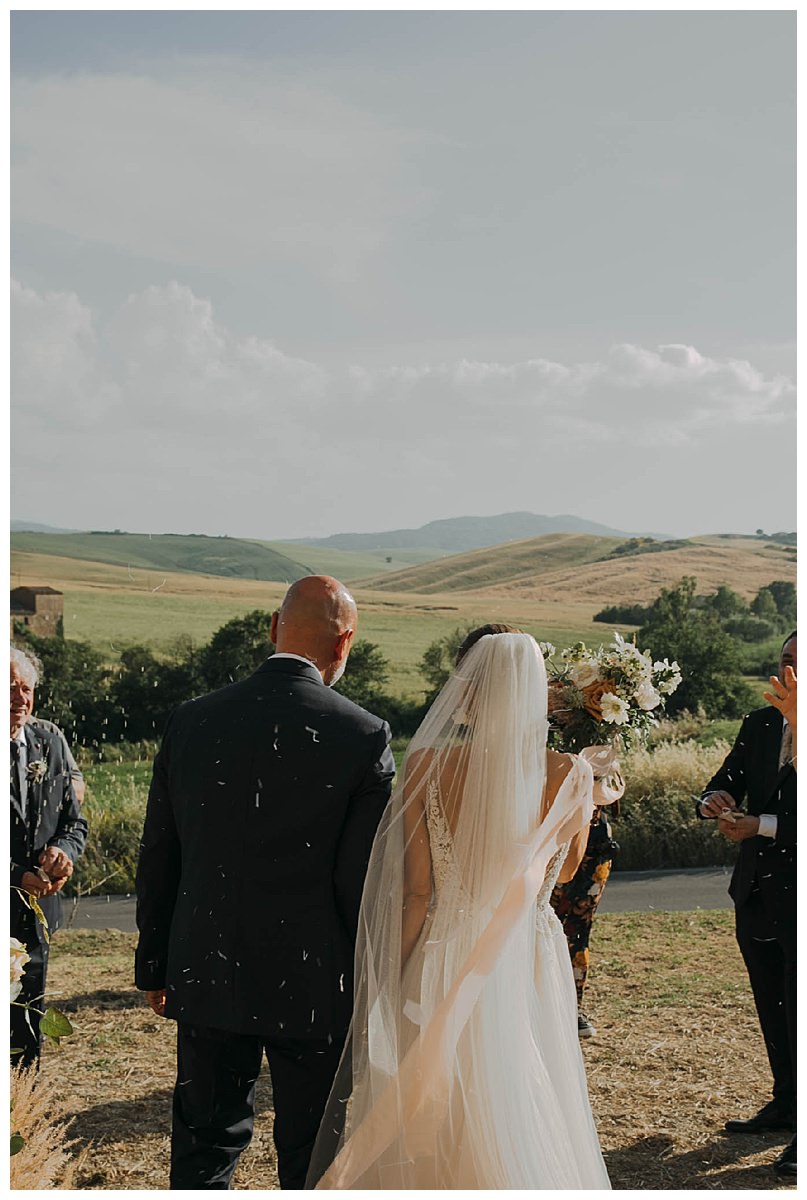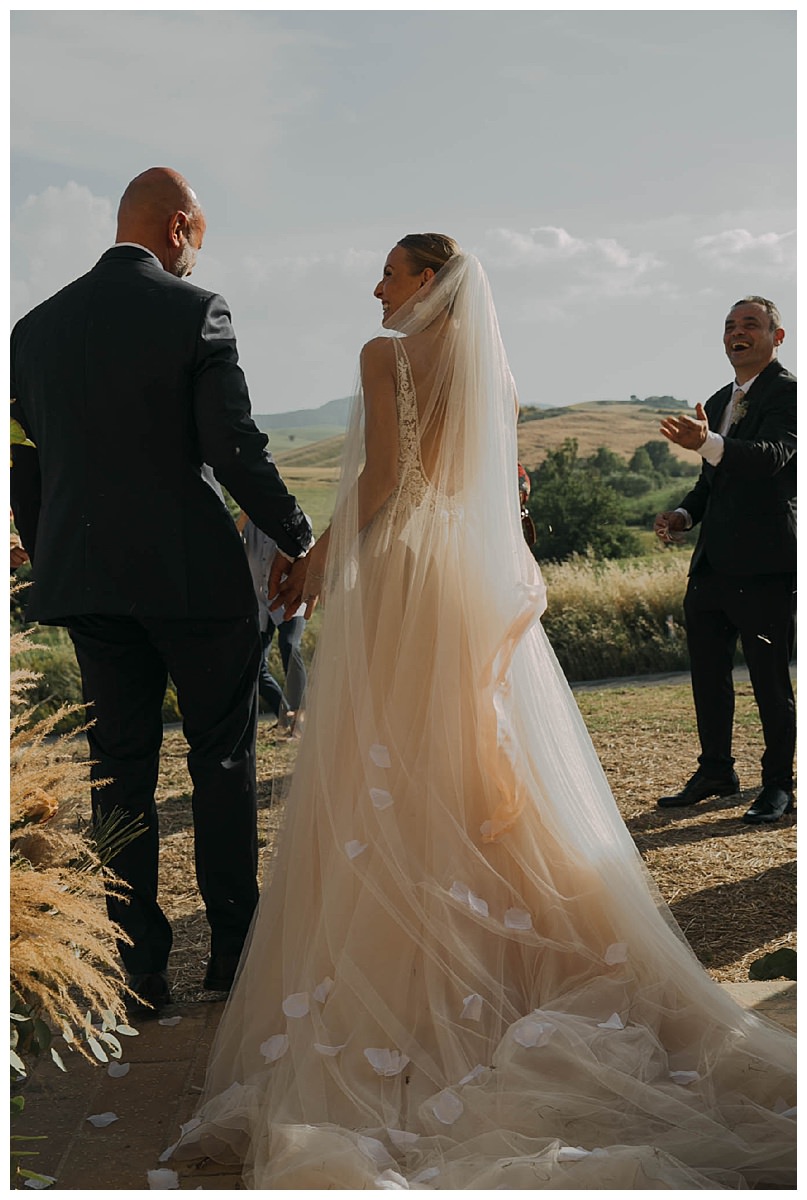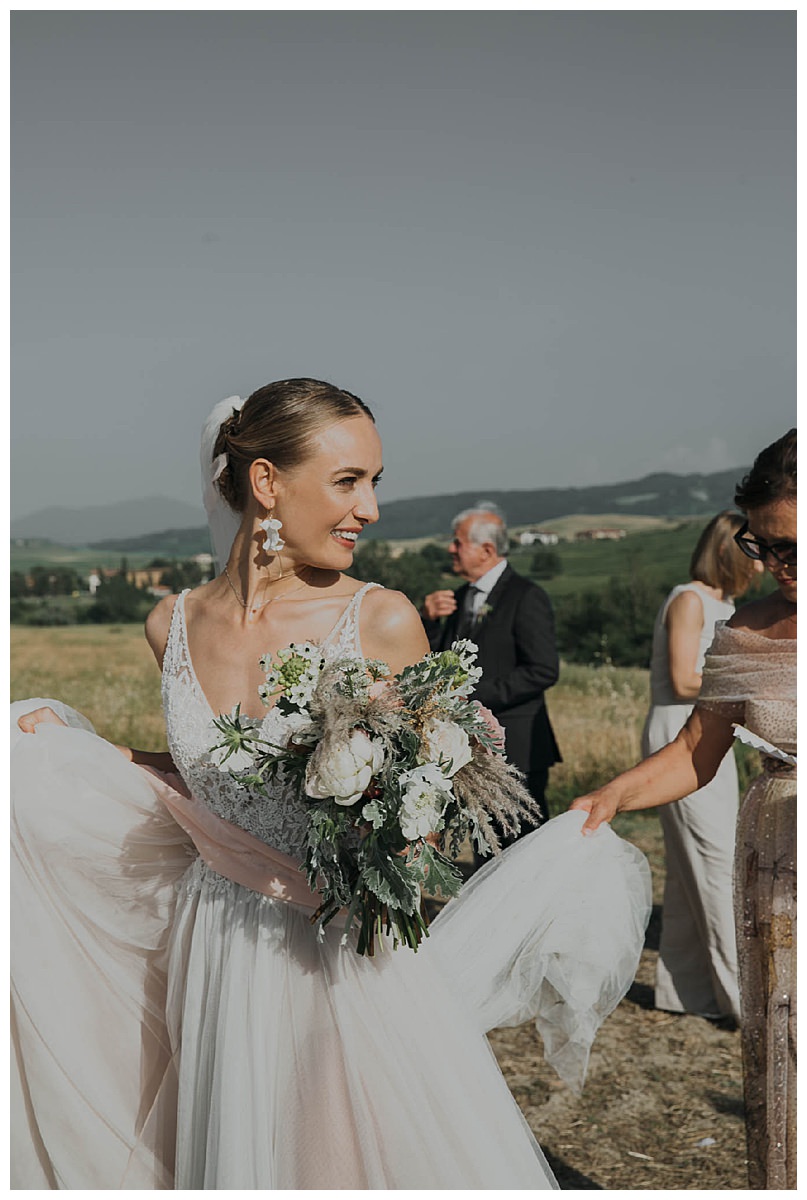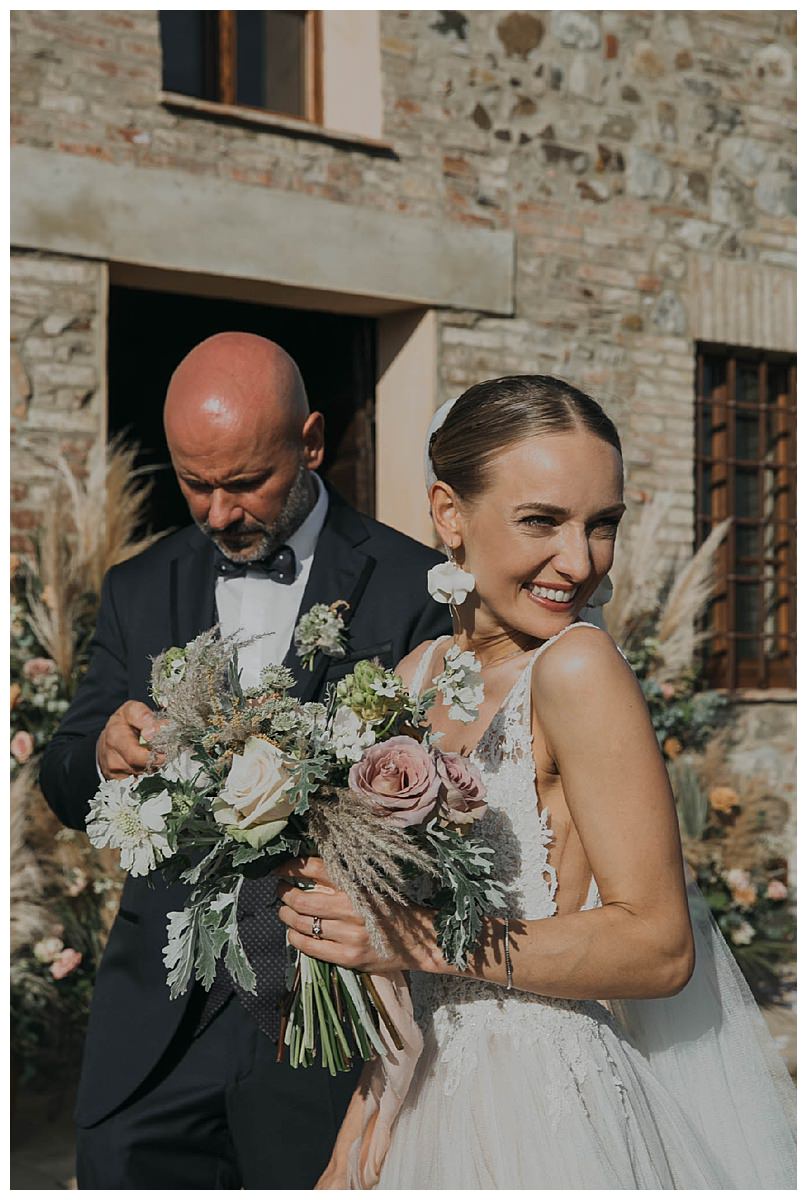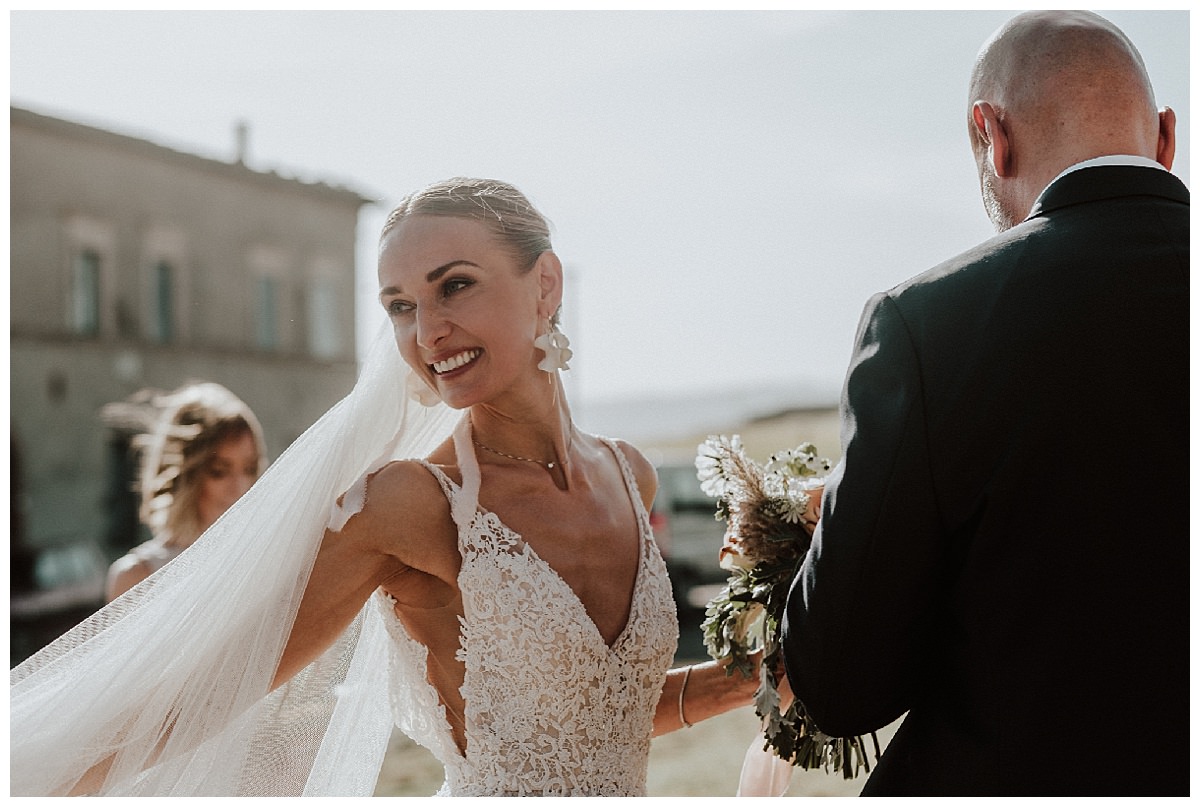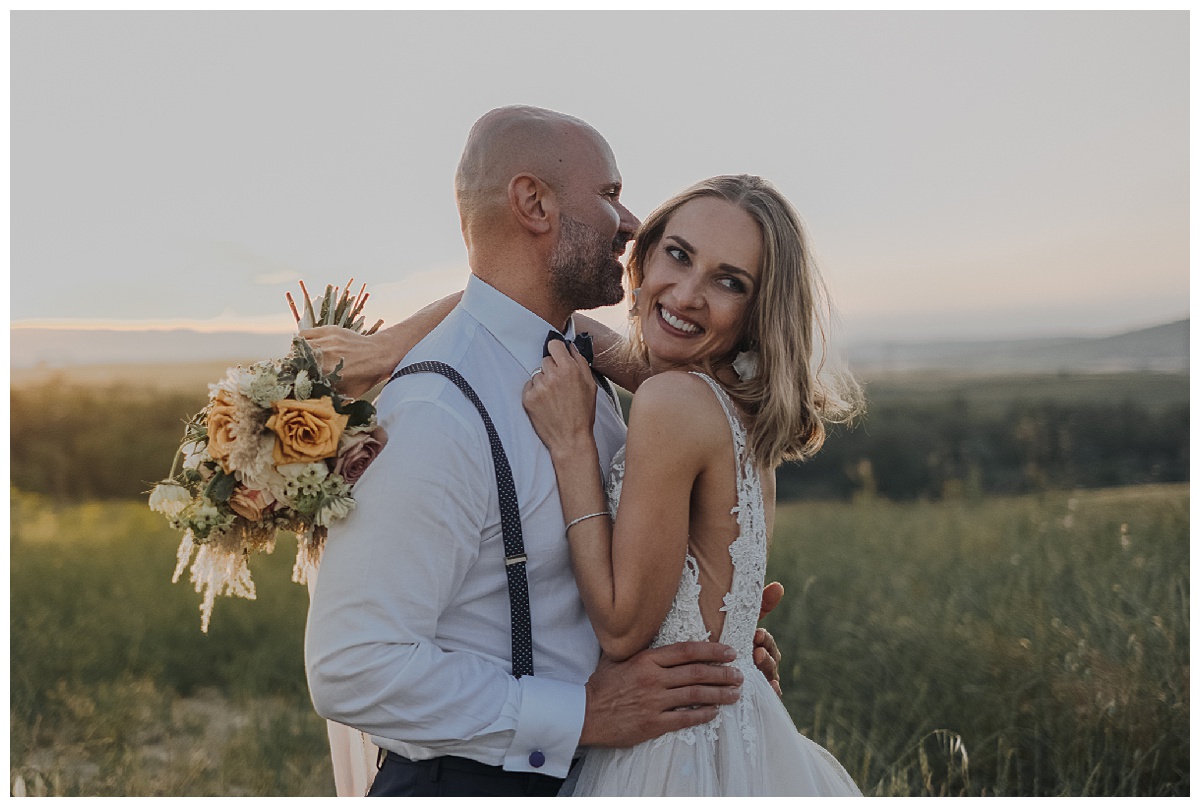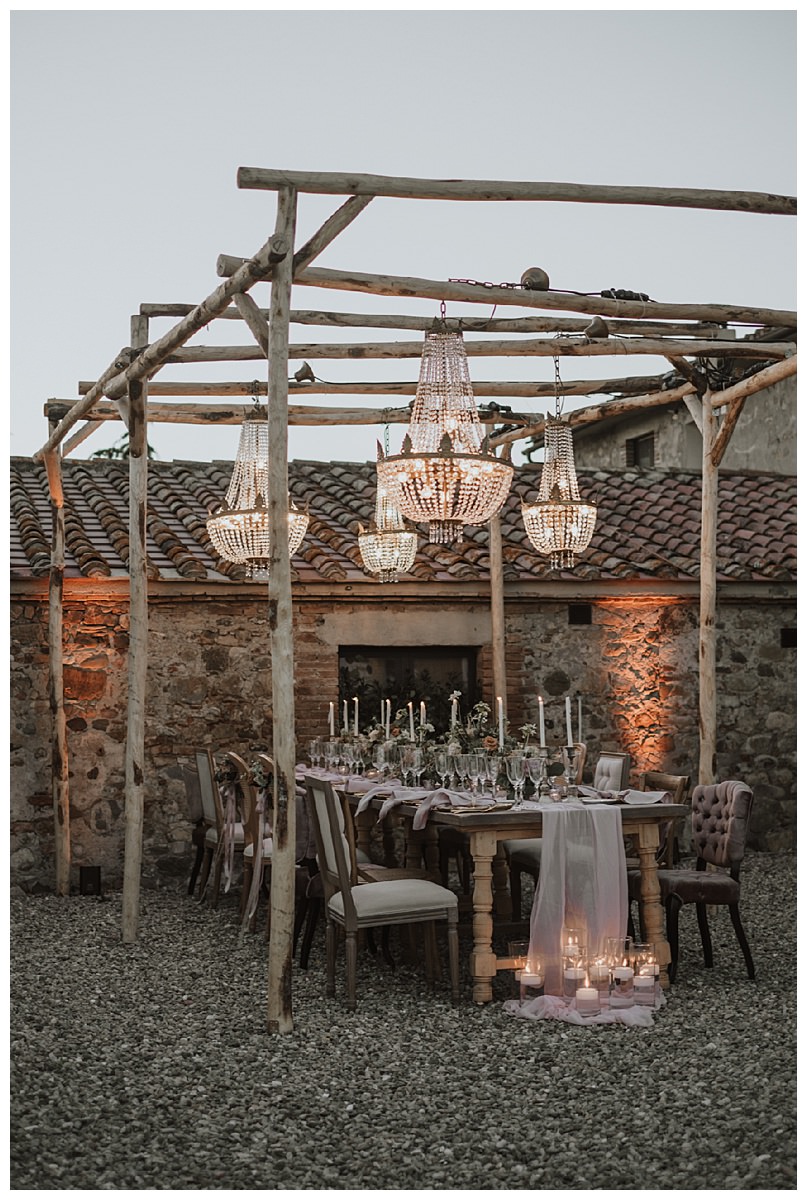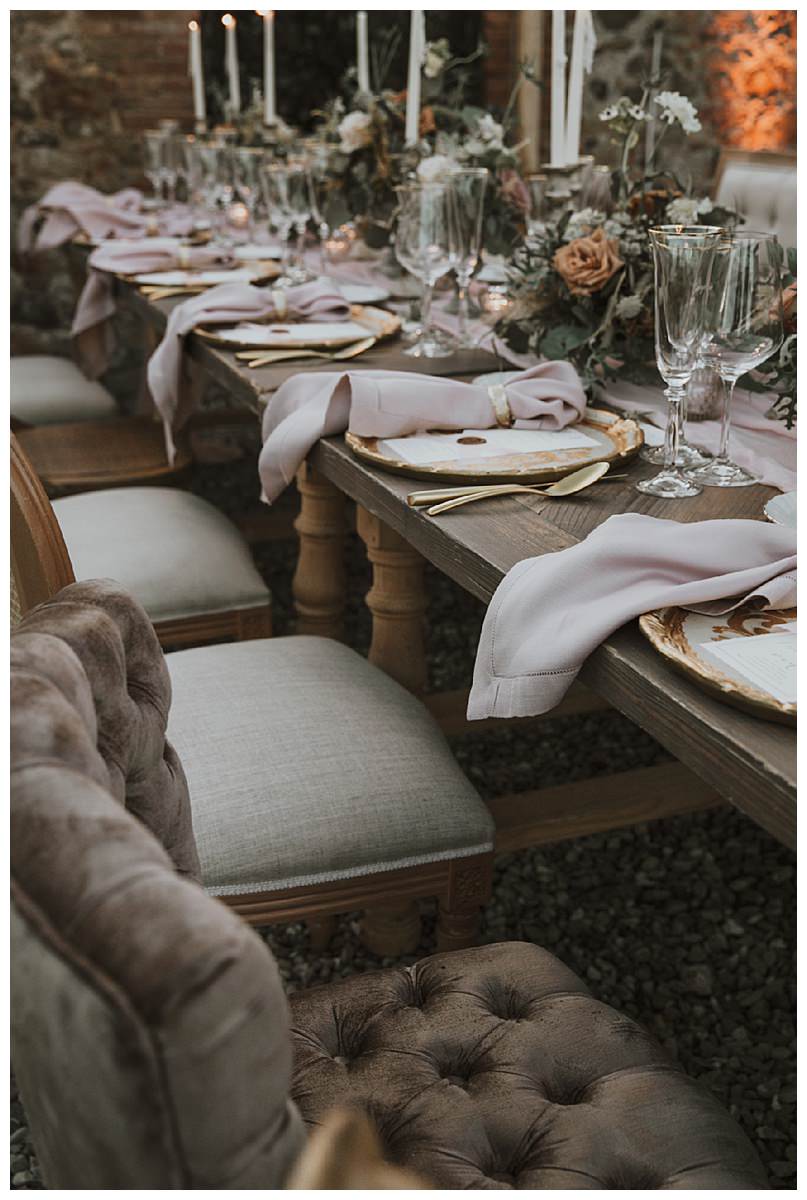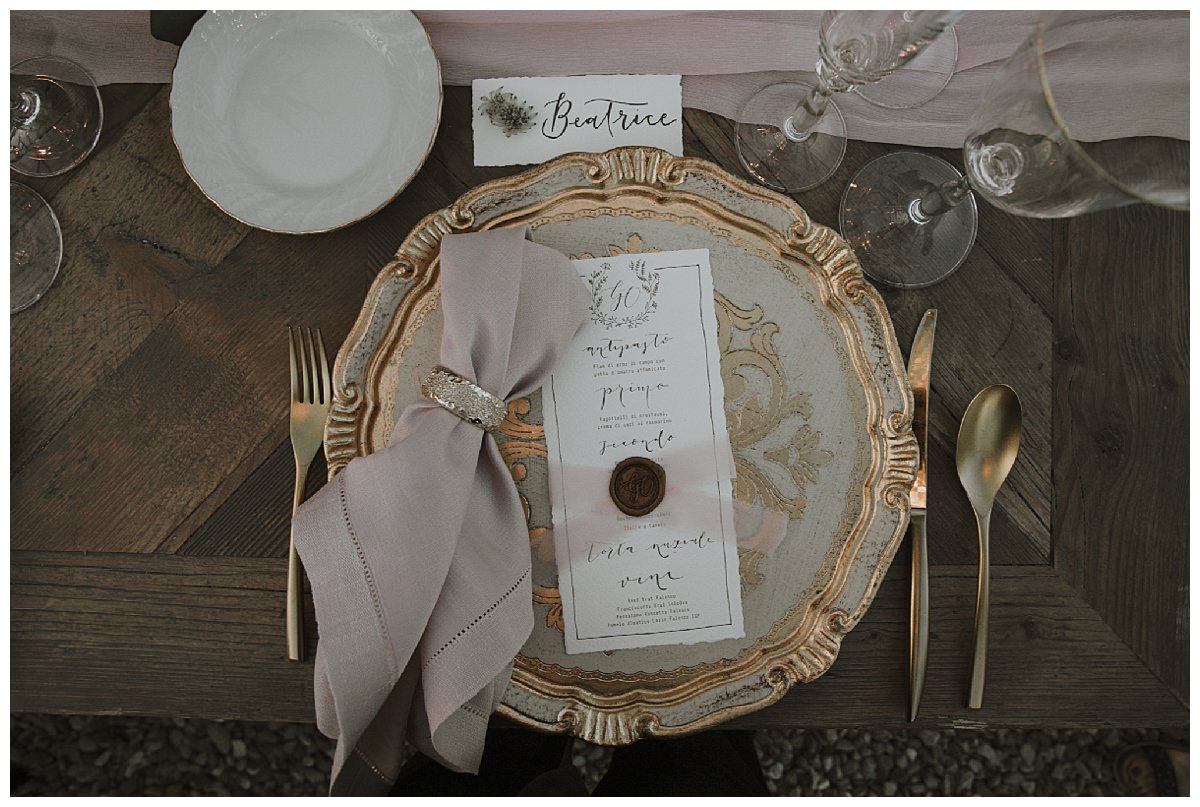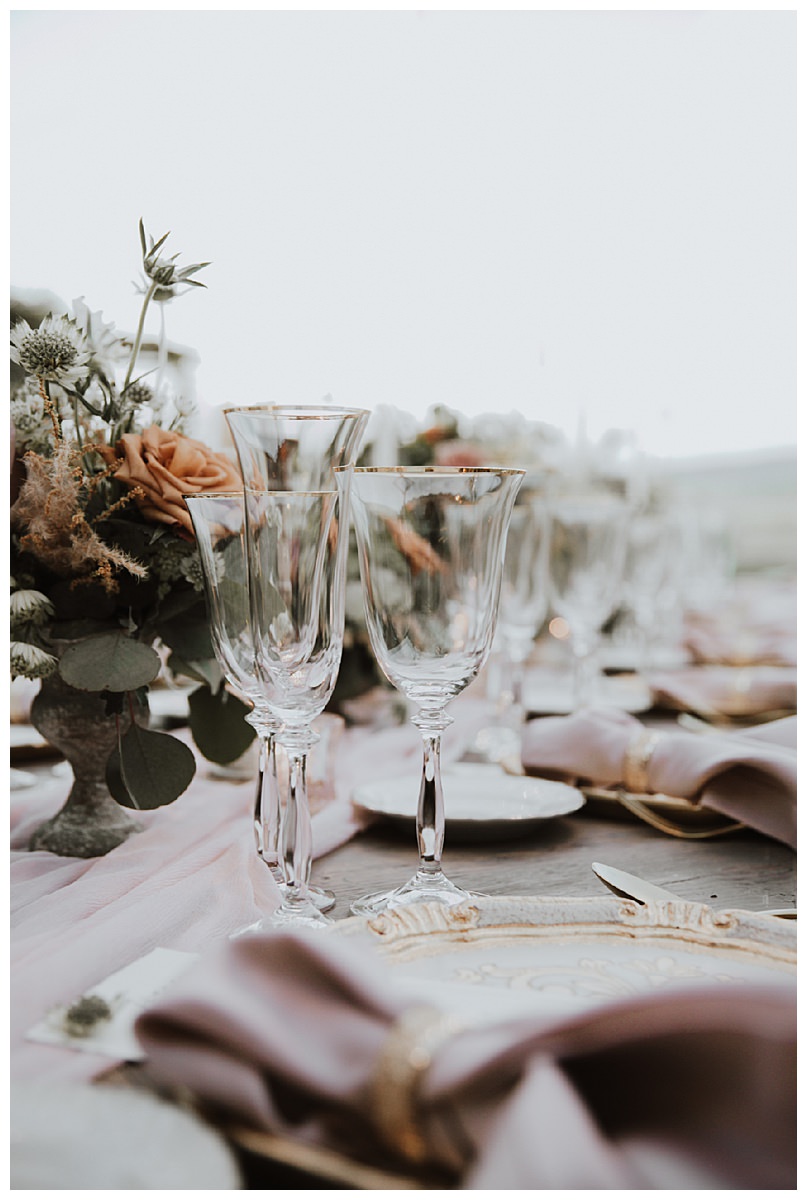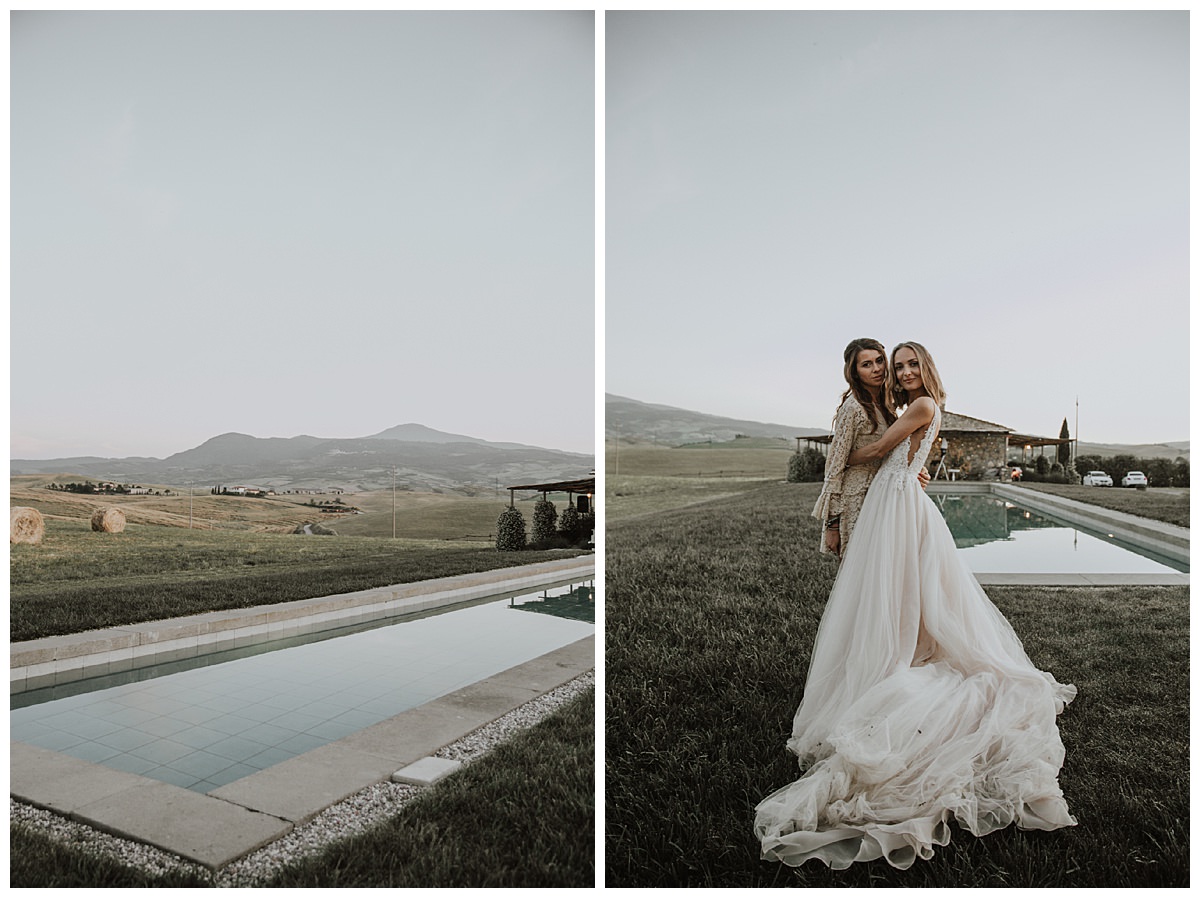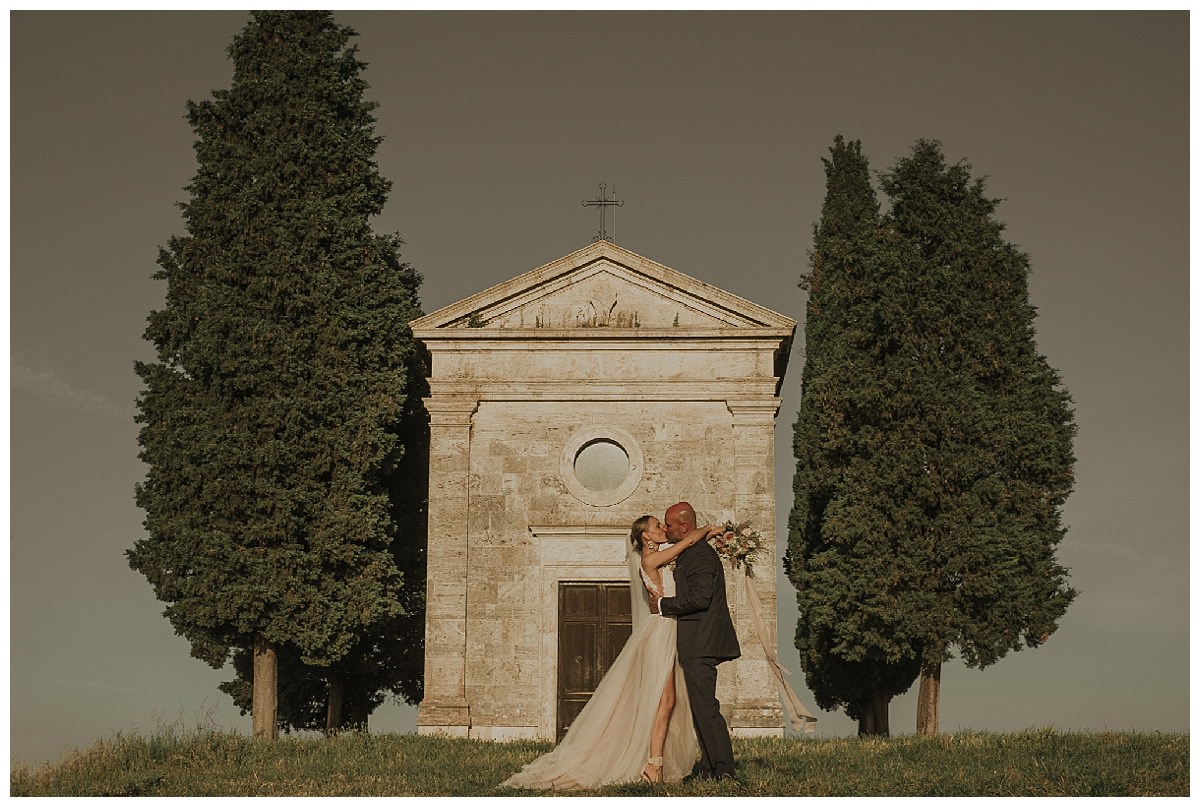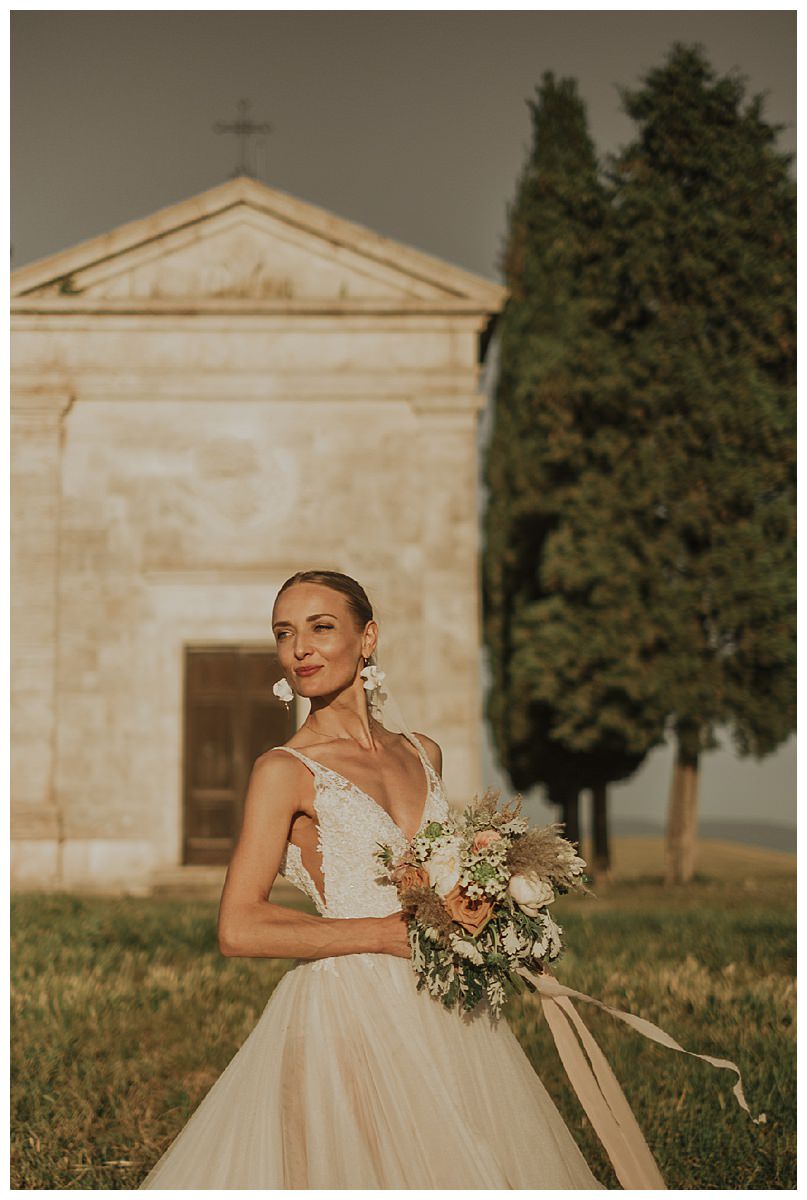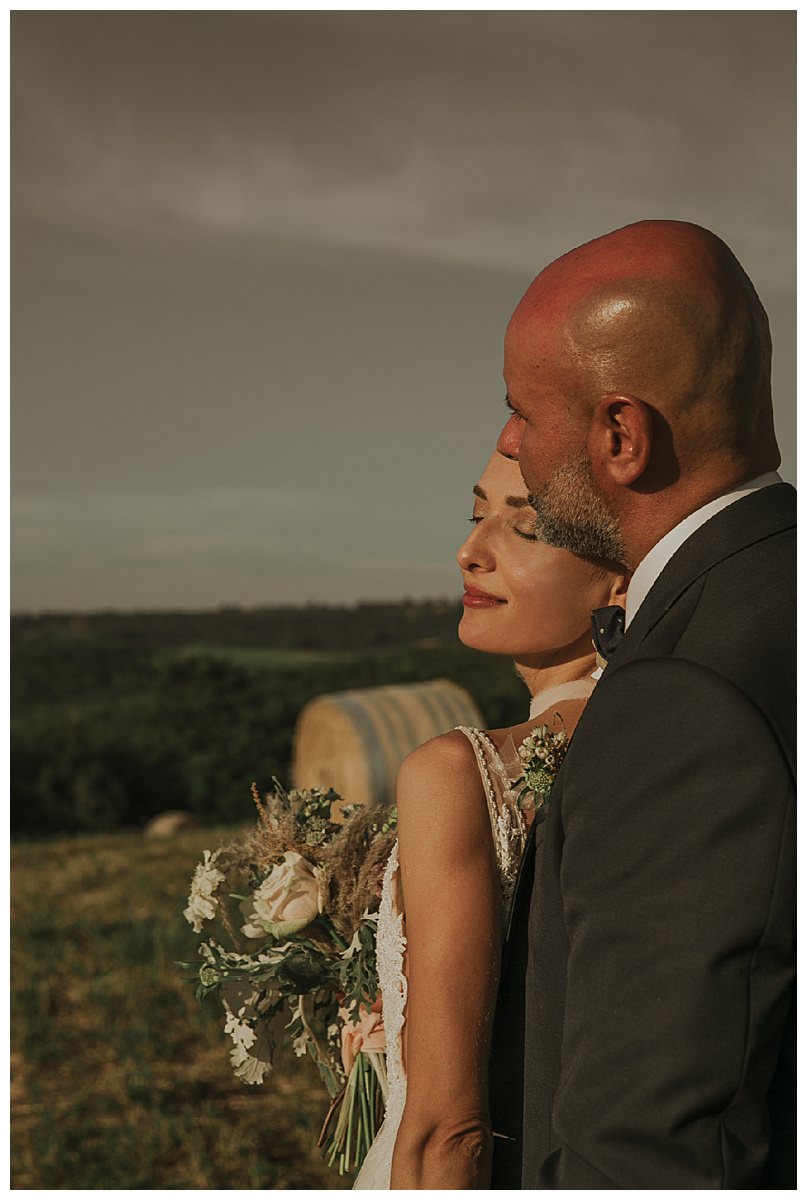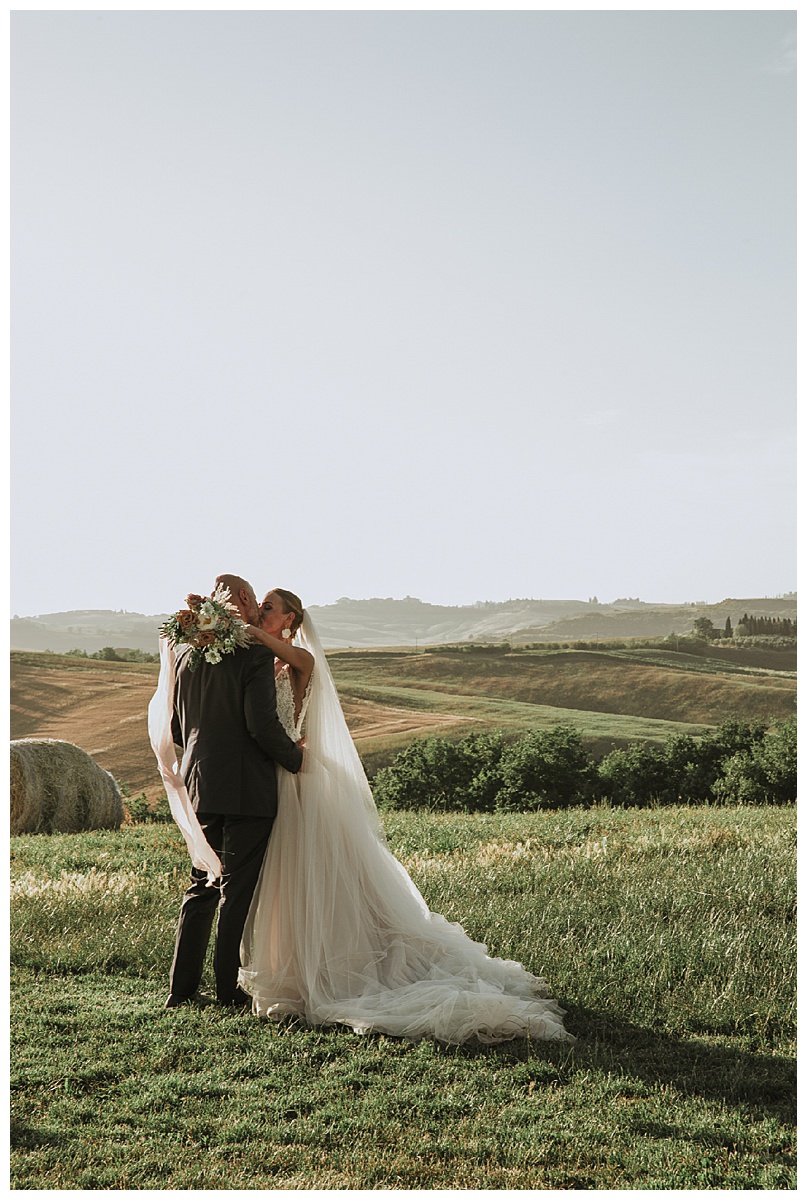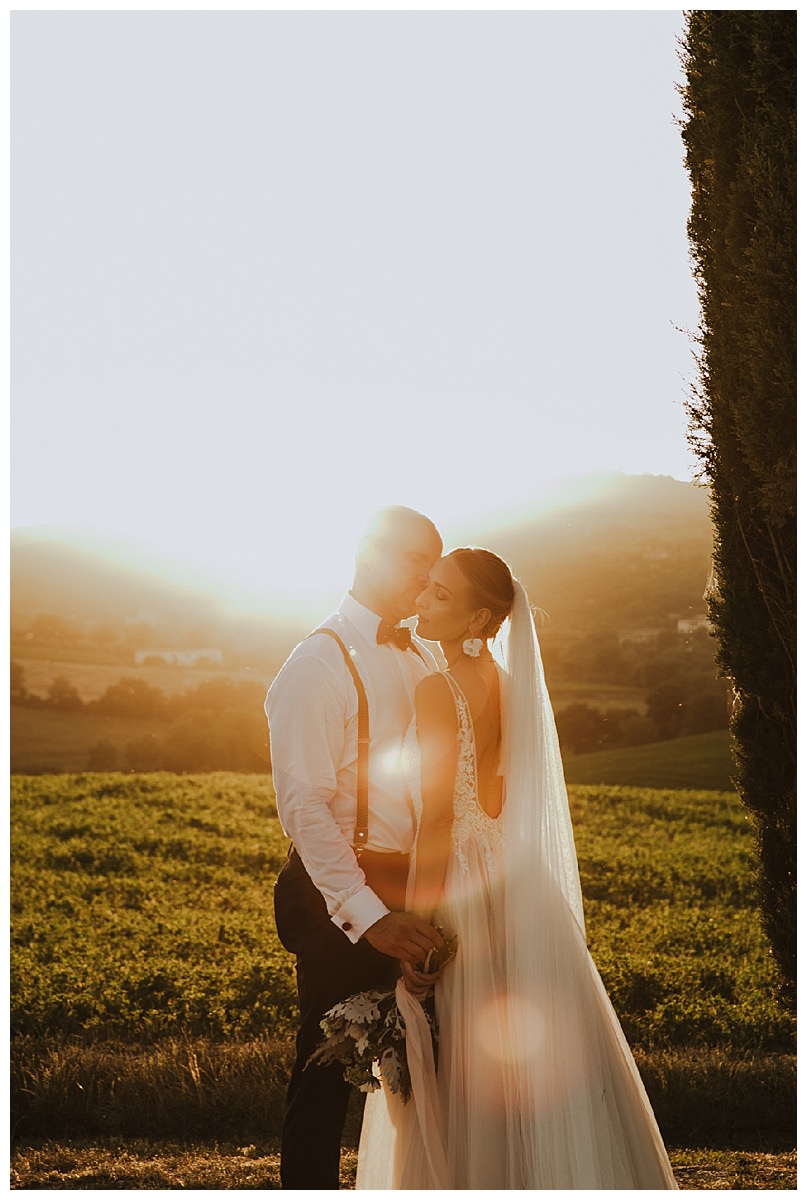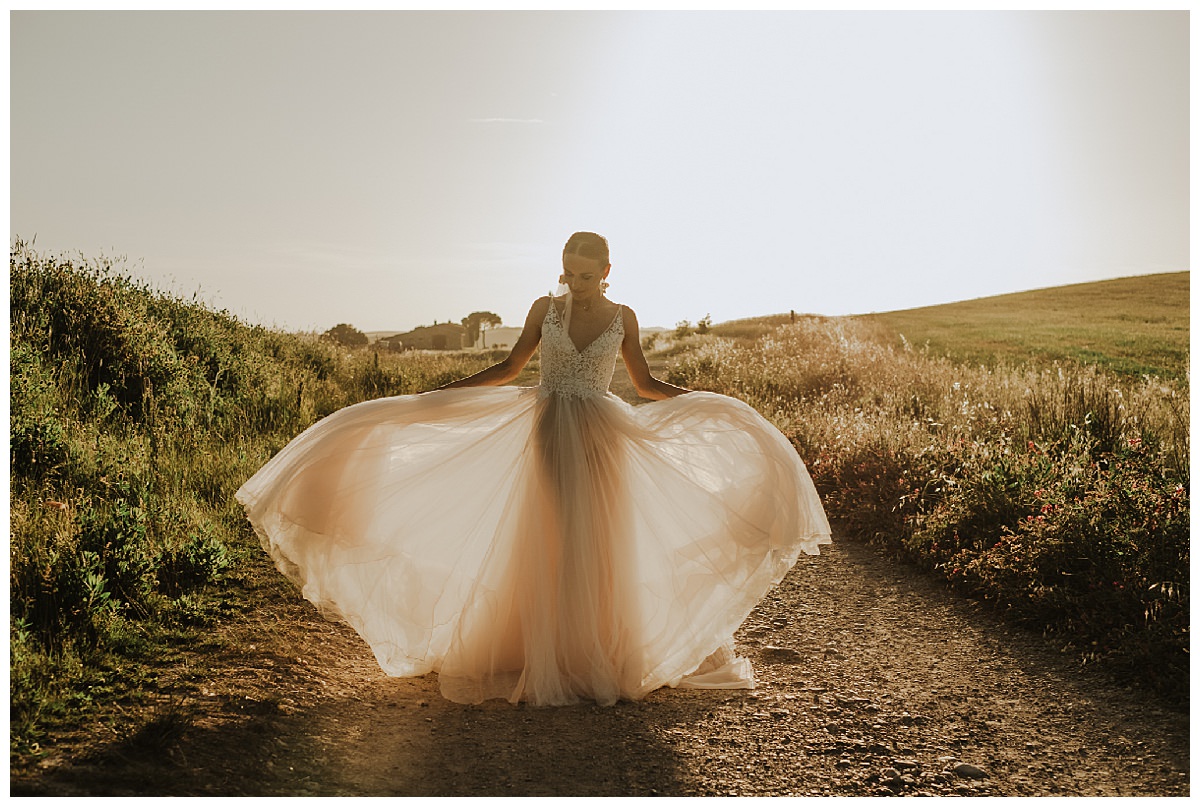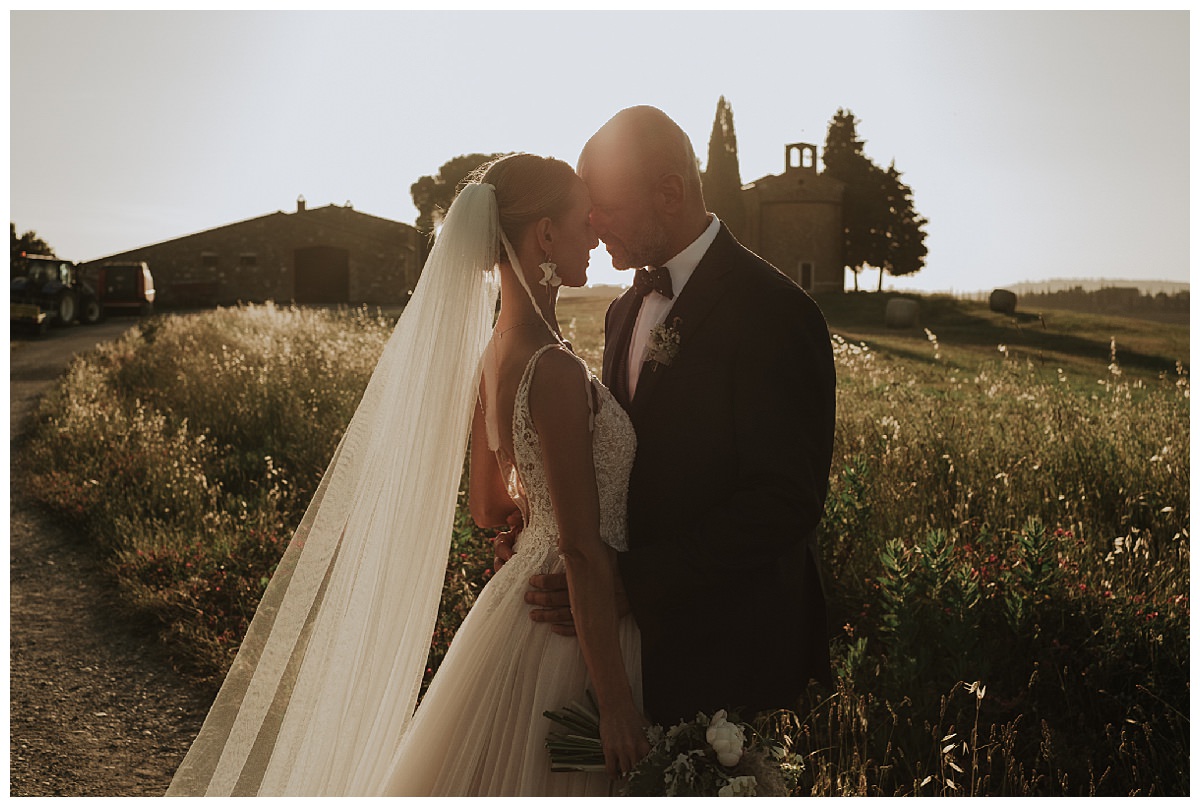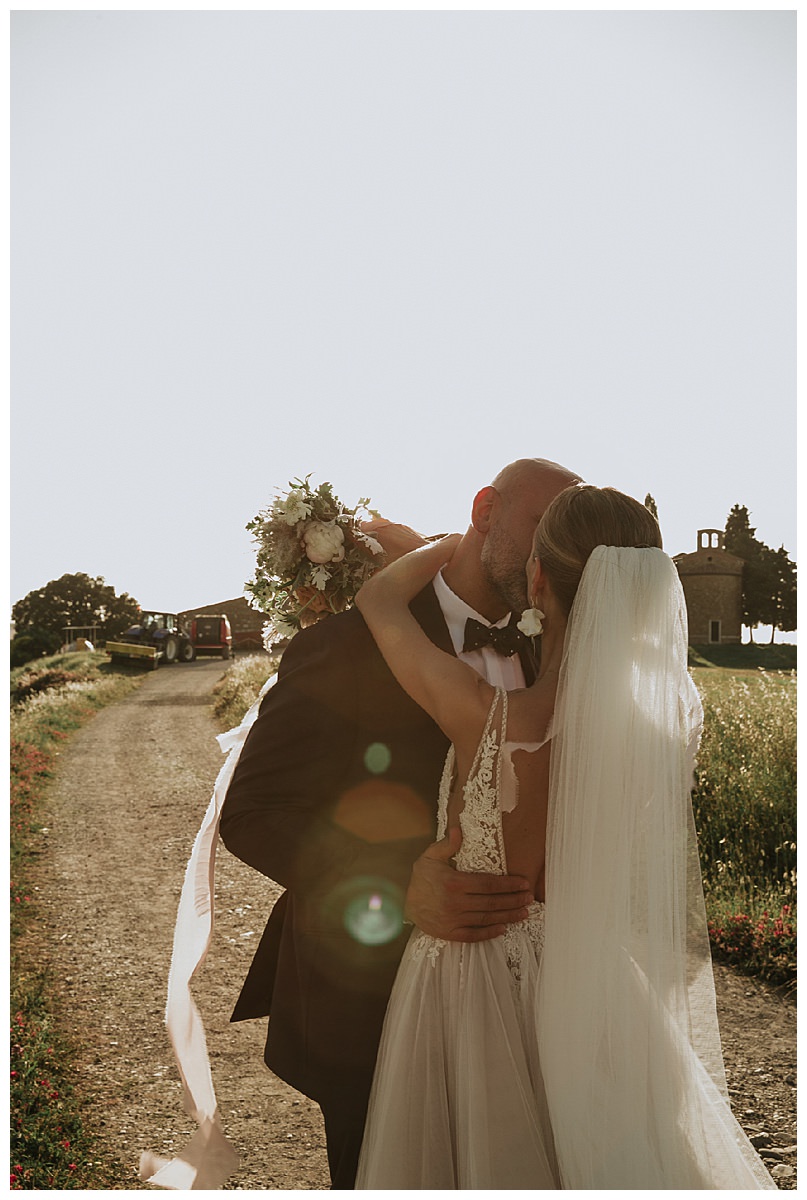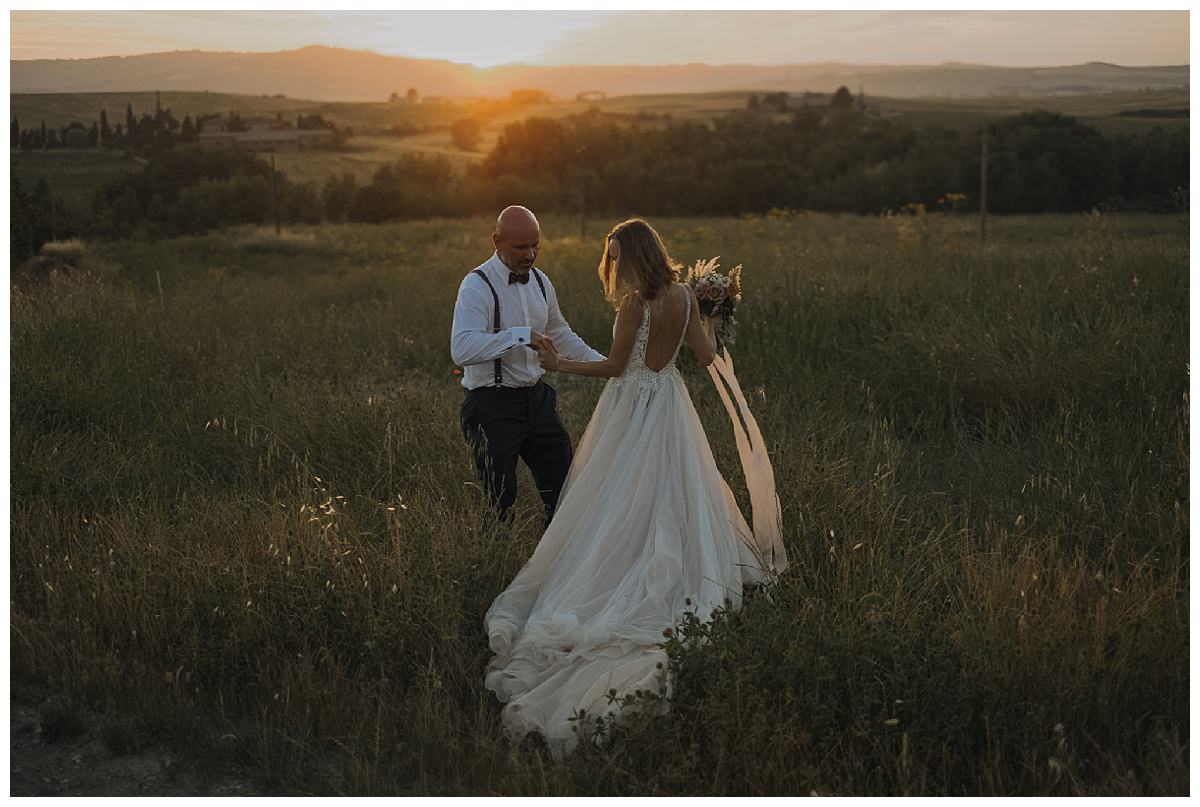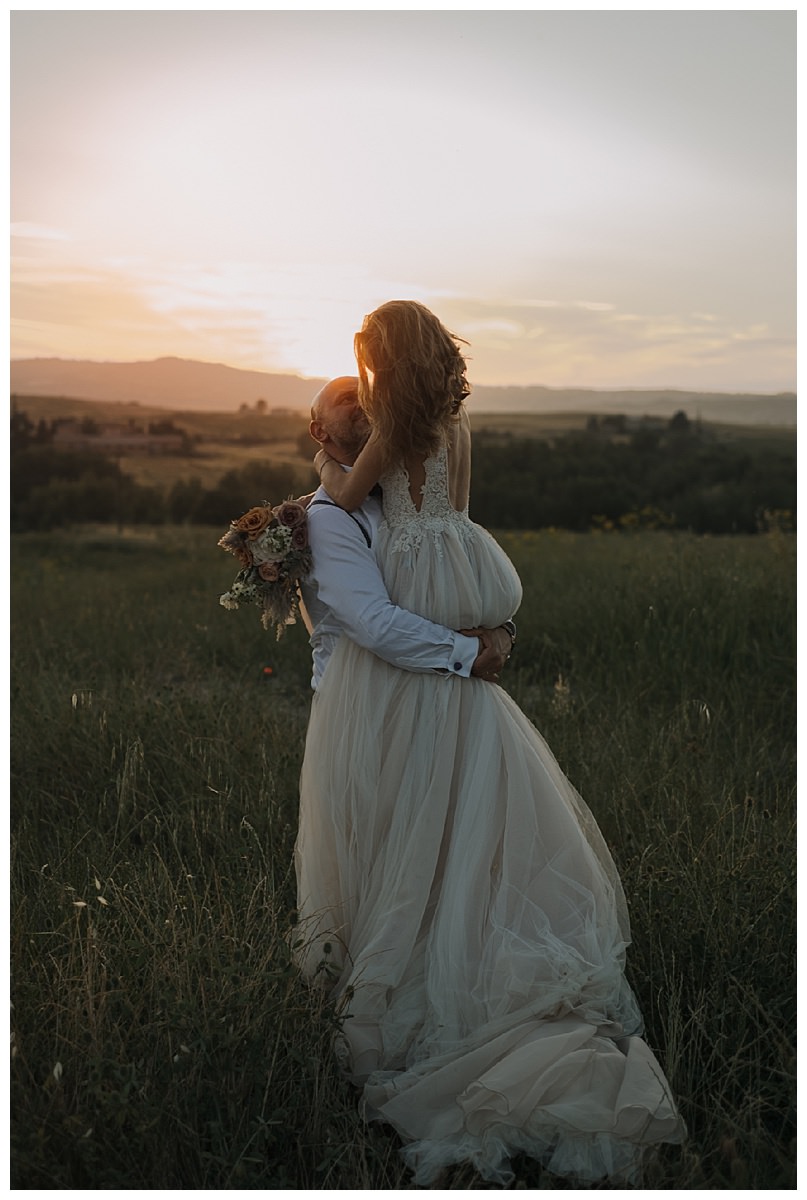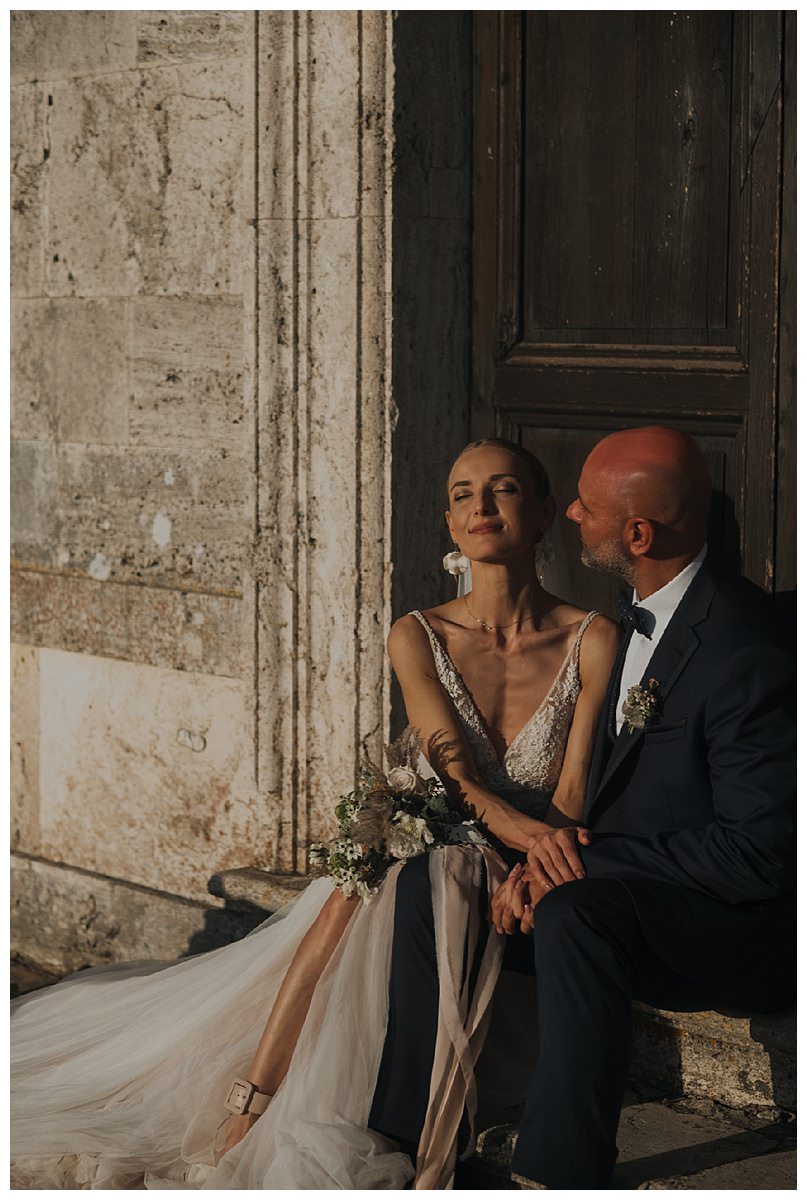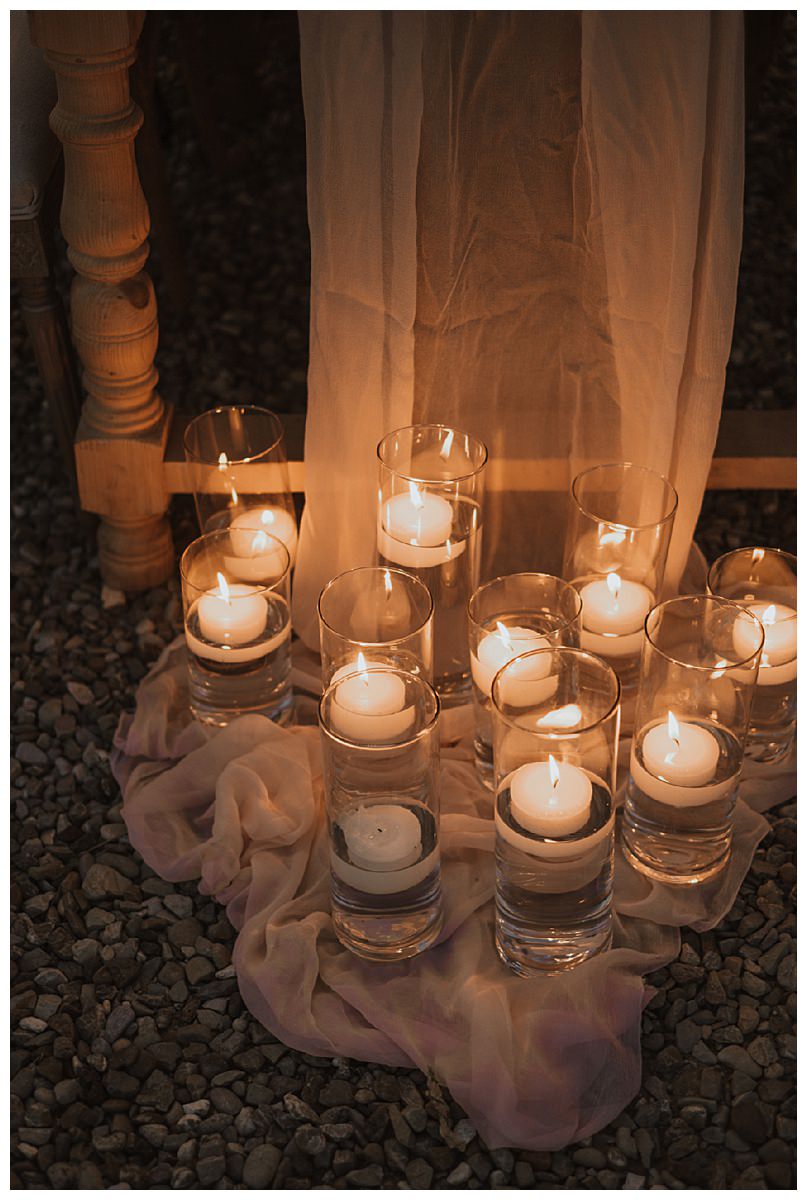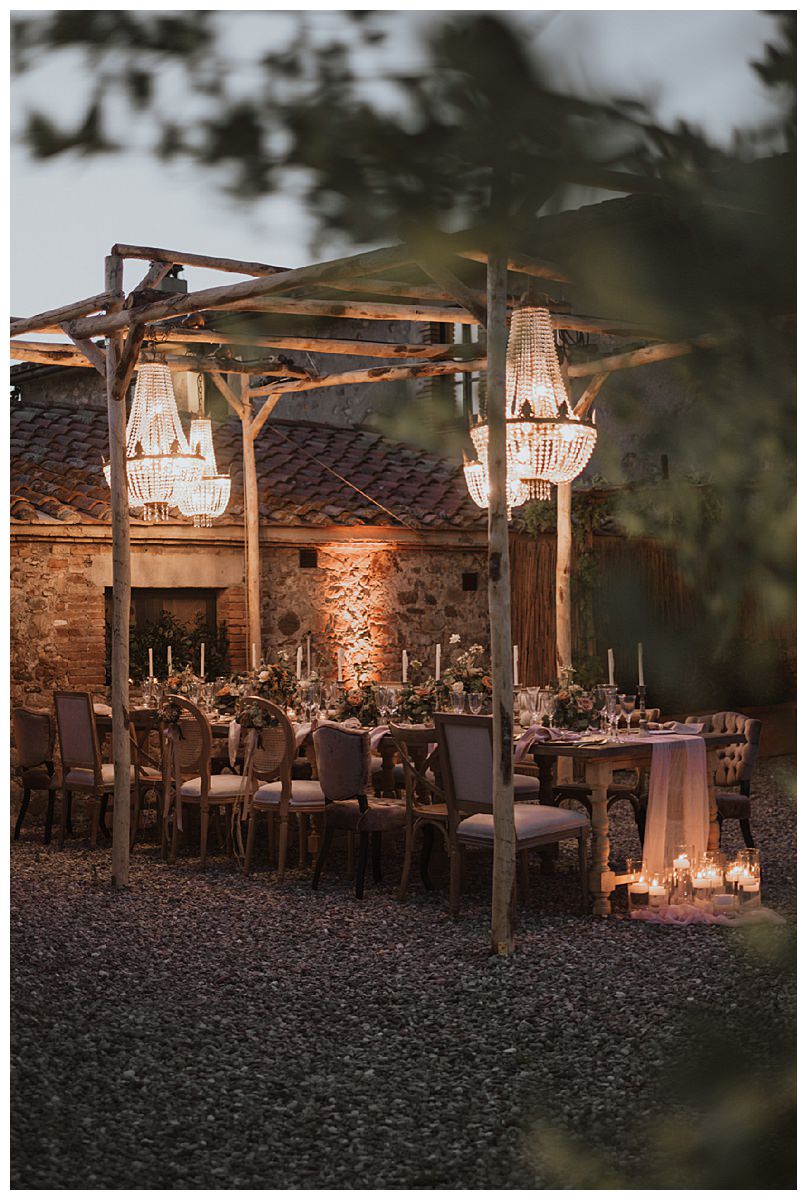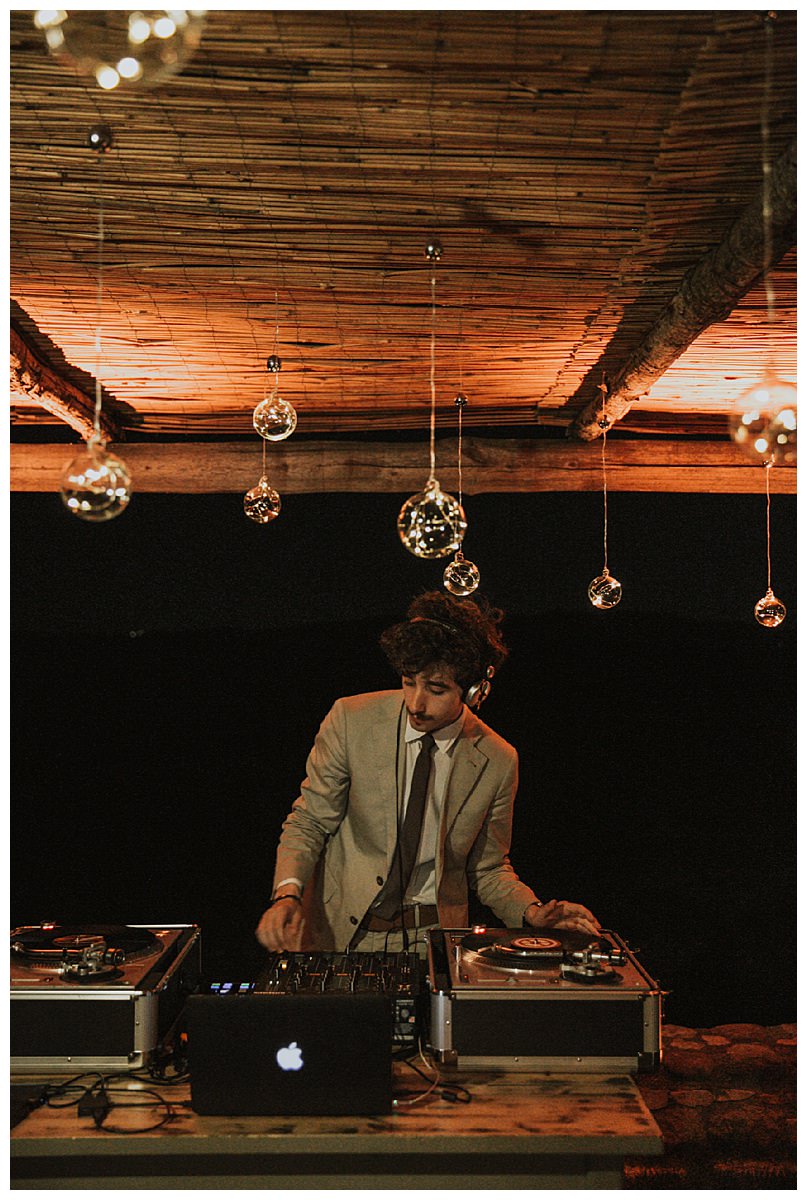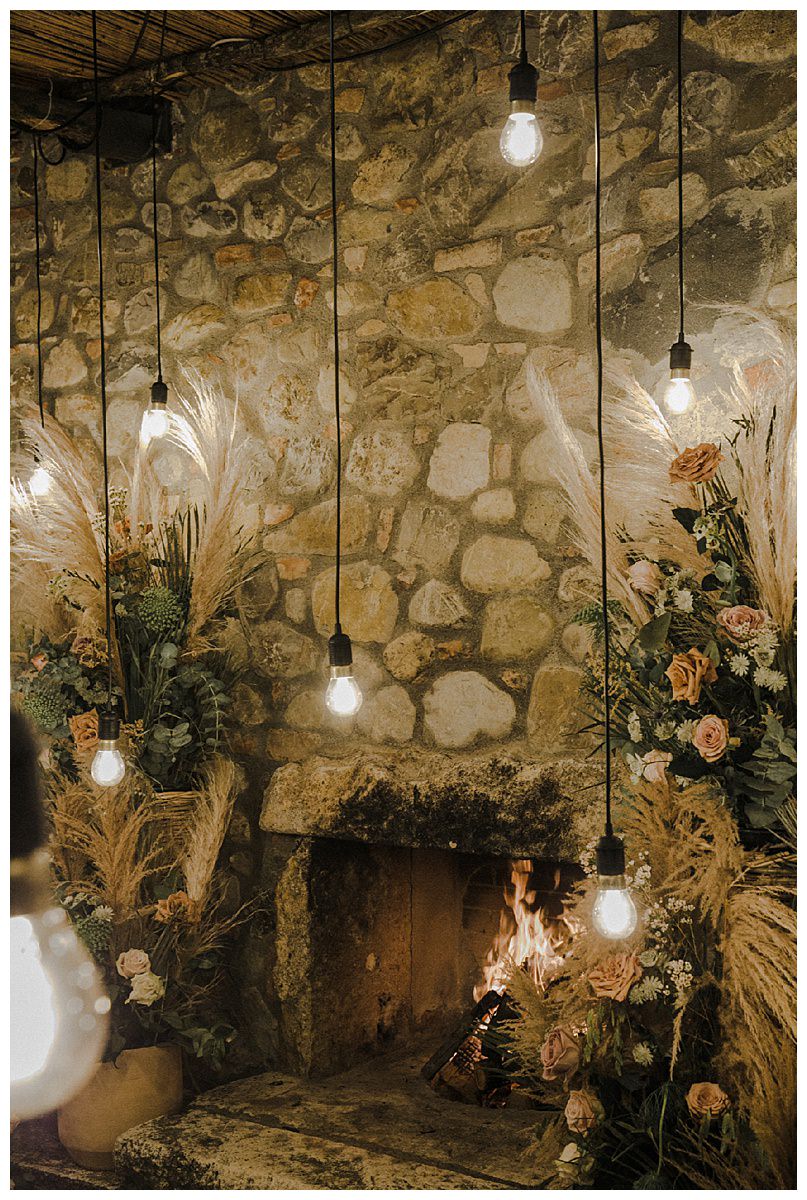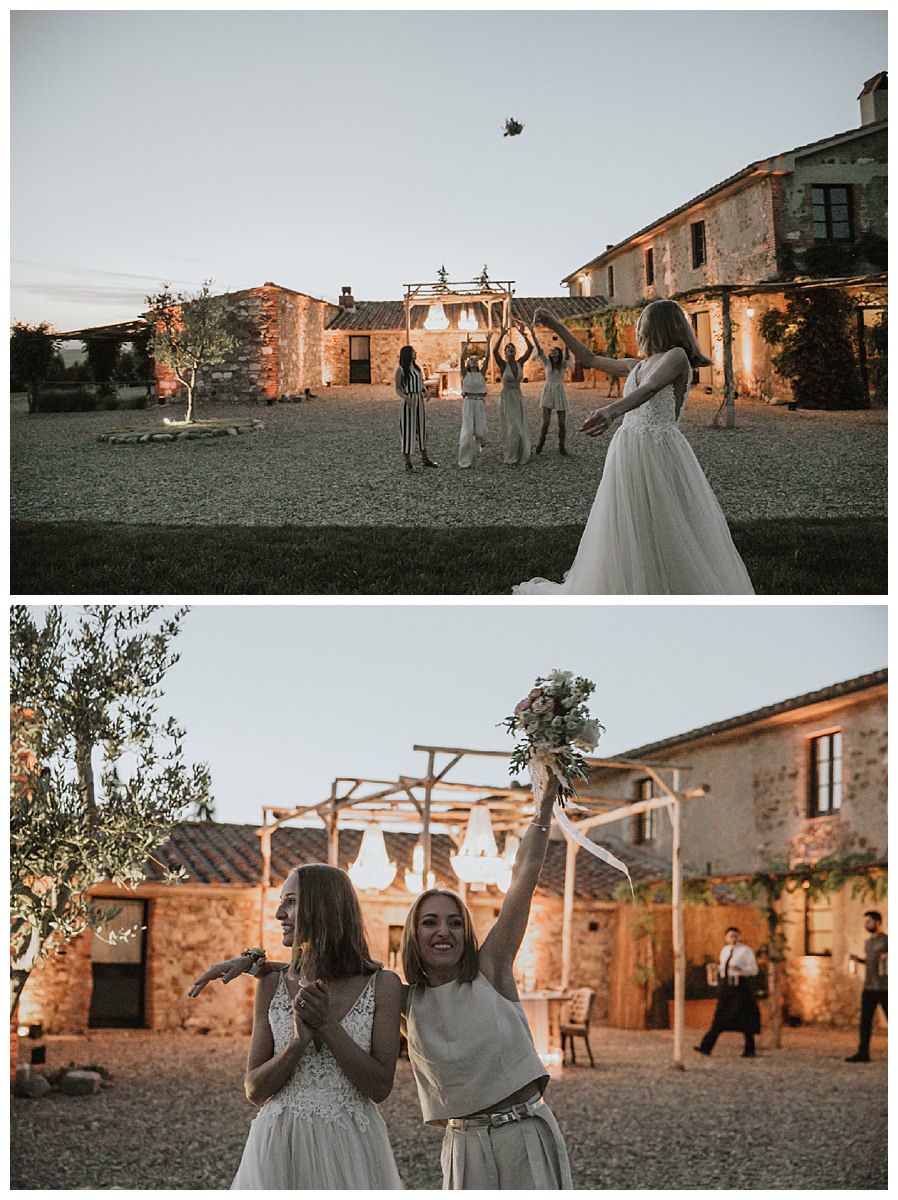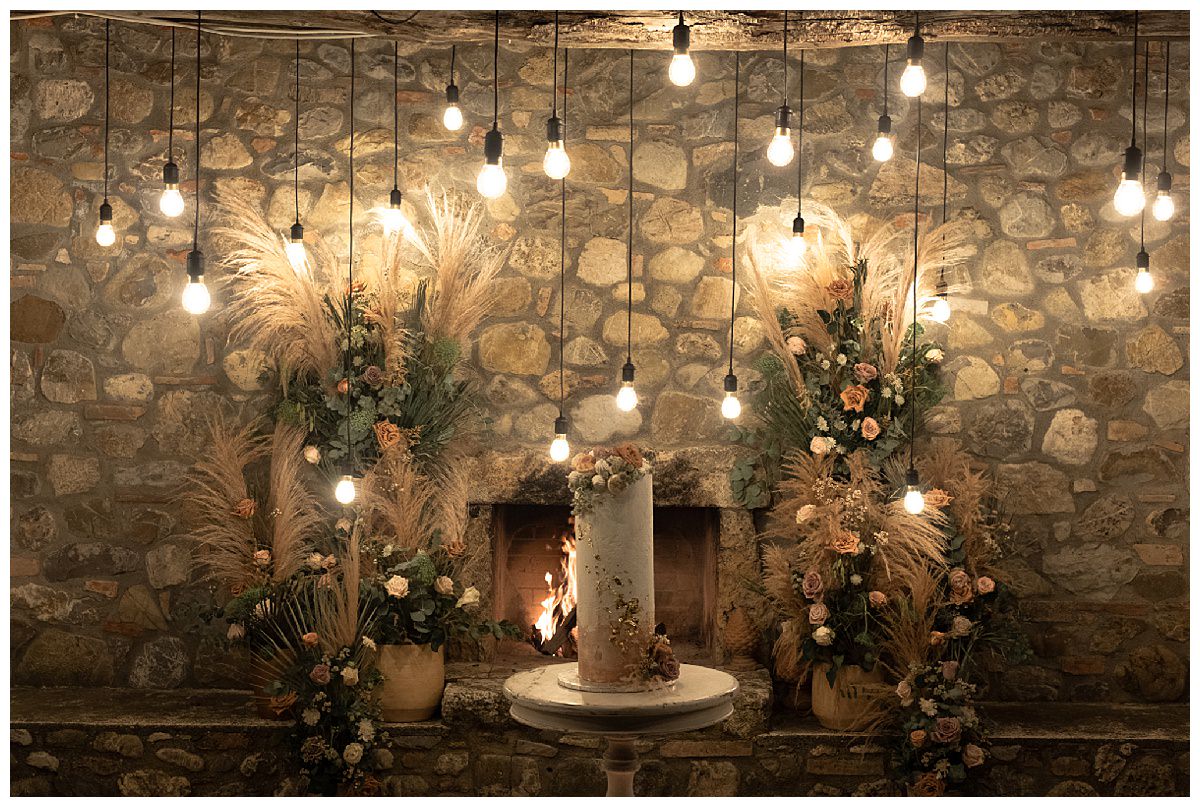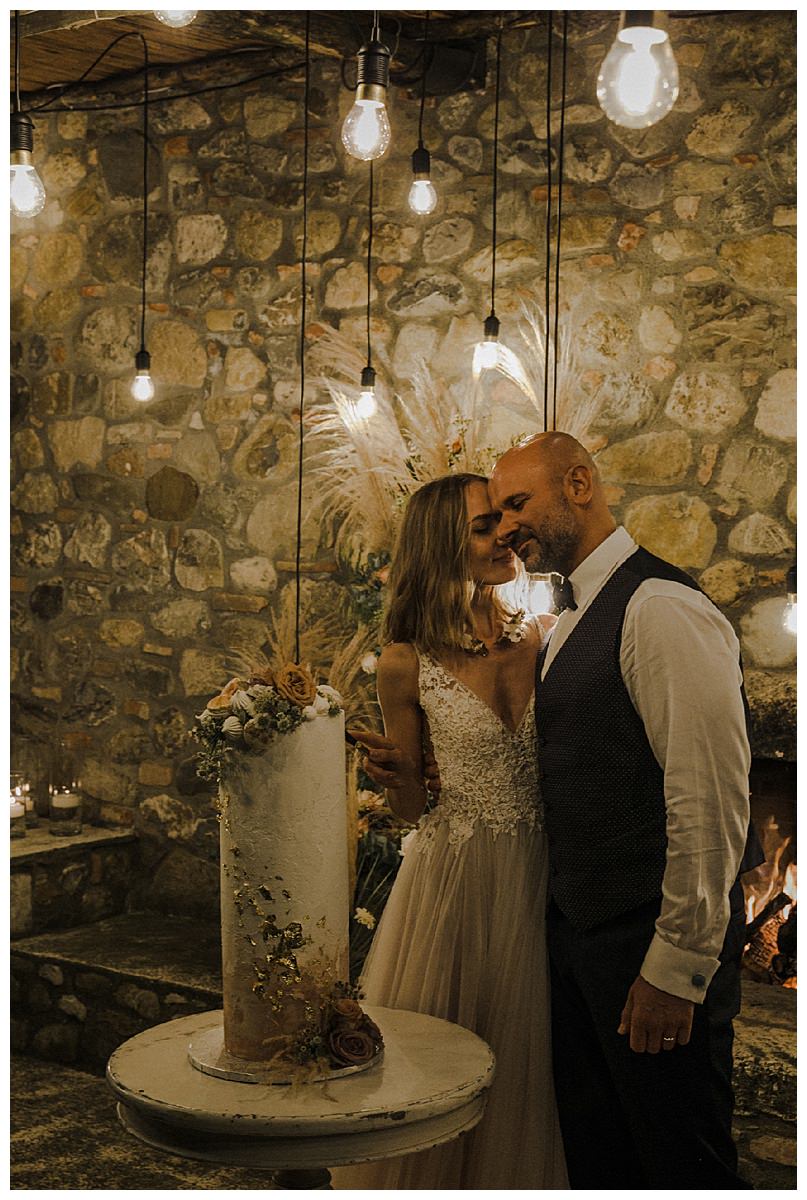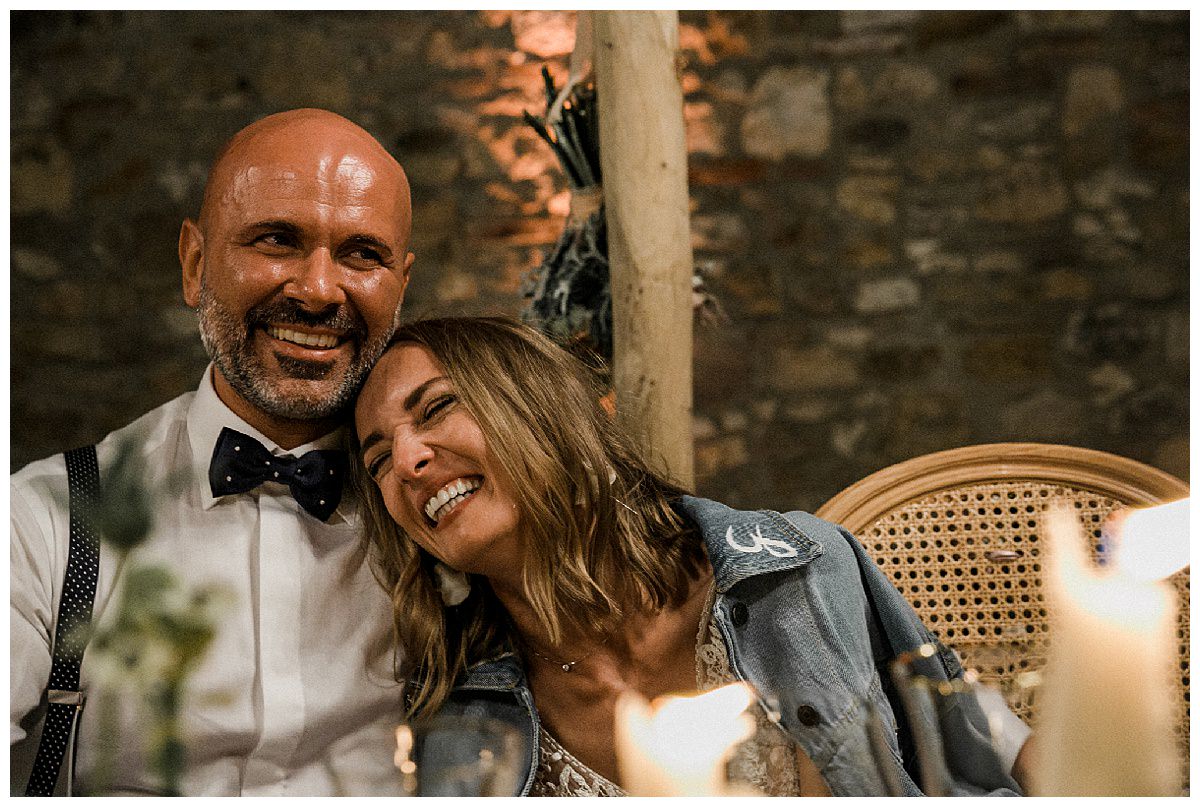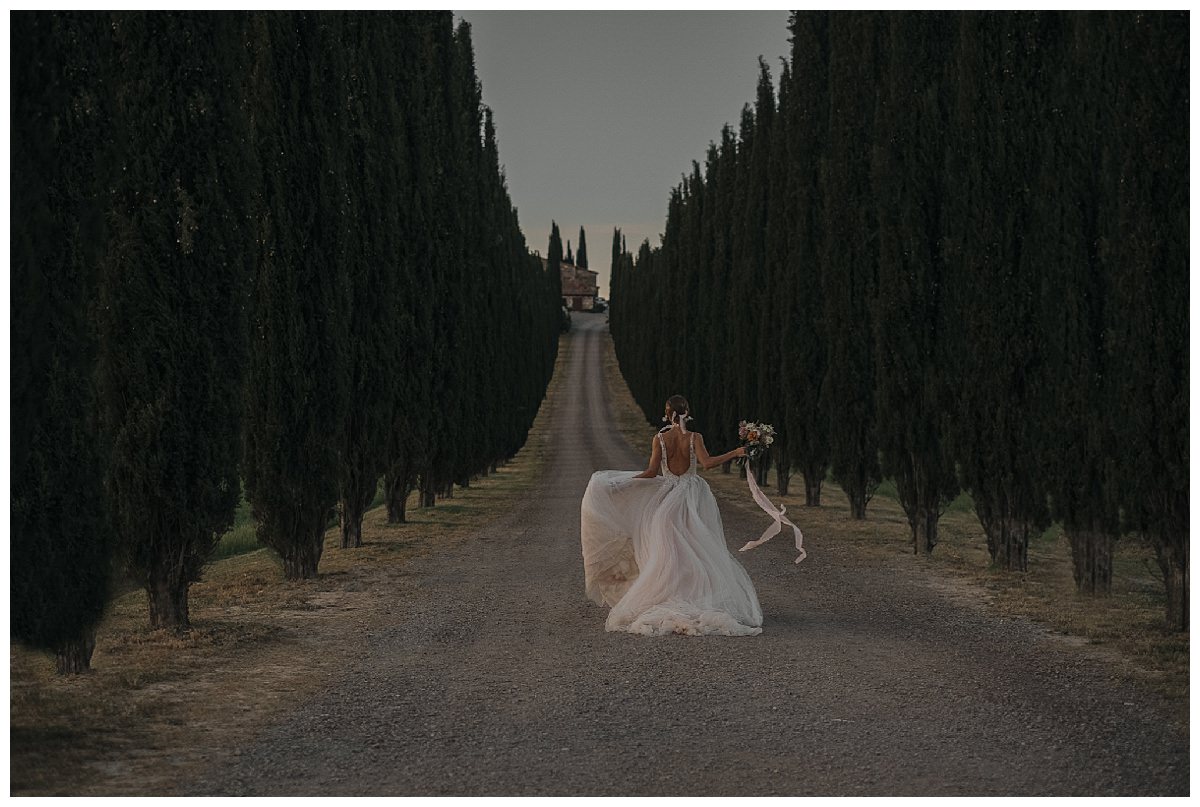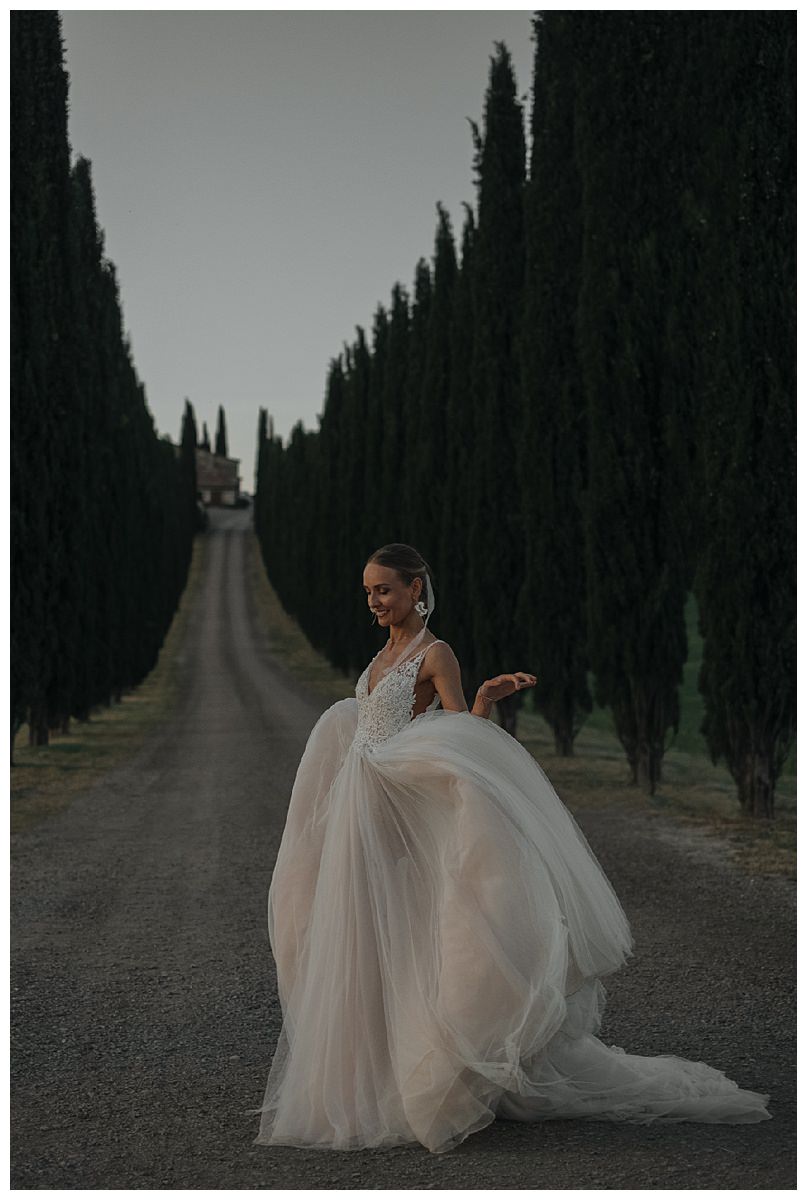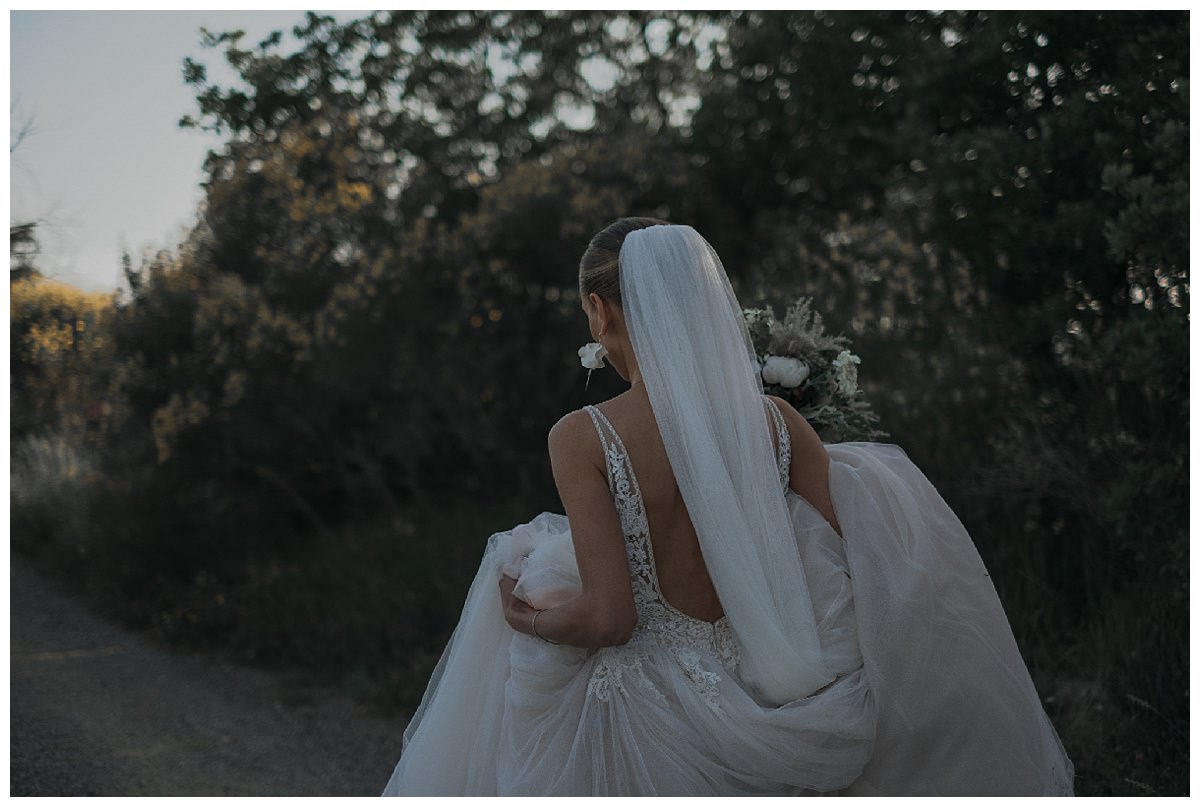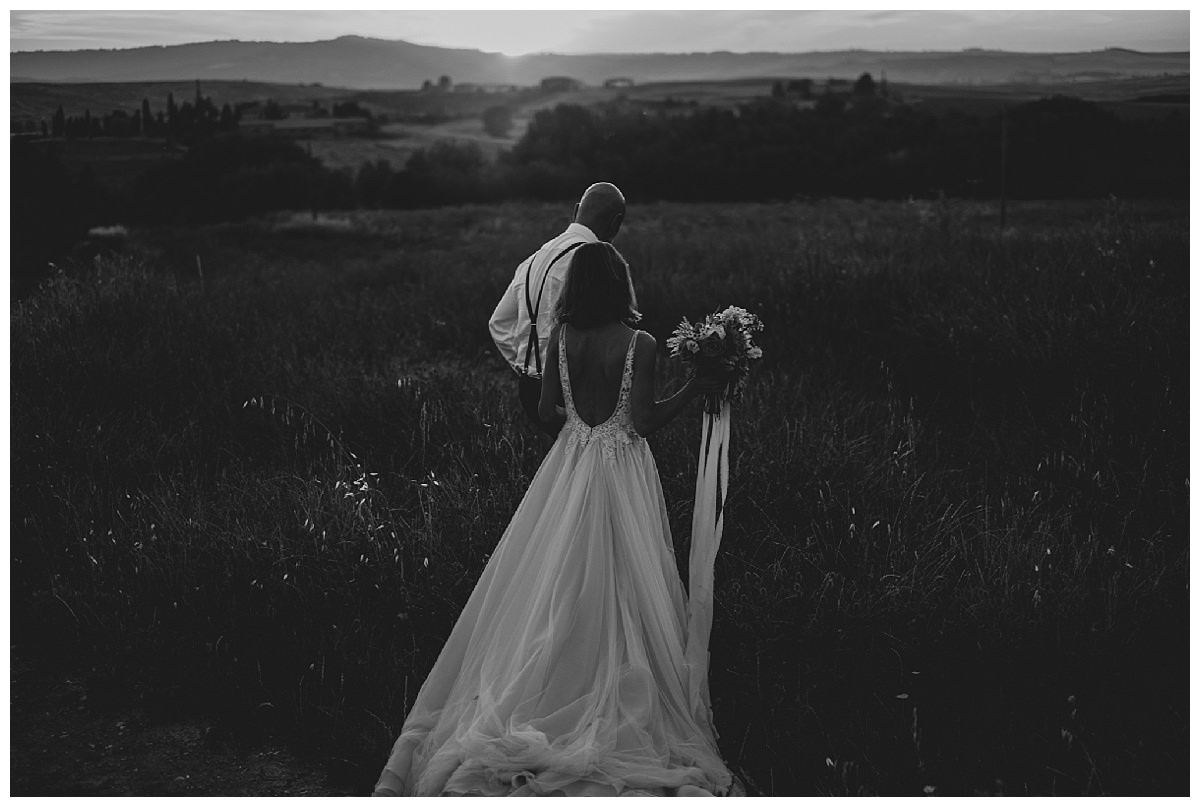 Written by Emily Rochotte