For as long as Andrew and Greer have been together, Lake Winnipesaukee has been a part of their love story. So when it came time to choose a venue for their wedding, they couldn't think of any other place they'd rather tie the knot. "Once we knew we wanted to celebrate by the lake, we thought about all our favorite things to do up there, including spending time with family, eating, drinking and boating," Greer says. "And we knew we wanted a venue that would allow us to be around all our favorite people for the whole weekend versus a more traditional banquet facility or hotel."
Andrew and Greer rented out a private estate right on the lake, and their family and friends joined them for a weekend-long celebration that was nothing short of magical, and Dani Fine Photography was there to capture all the incredible moments. From the happy couple's first look on the dock to their one-of-a-kind reception entrance, this wedding is one for the books!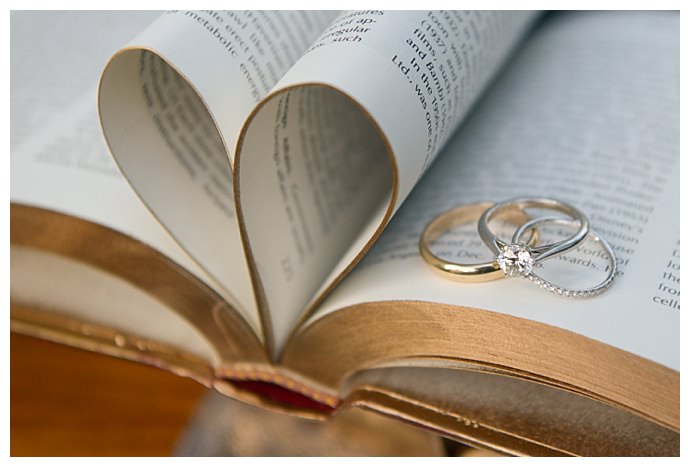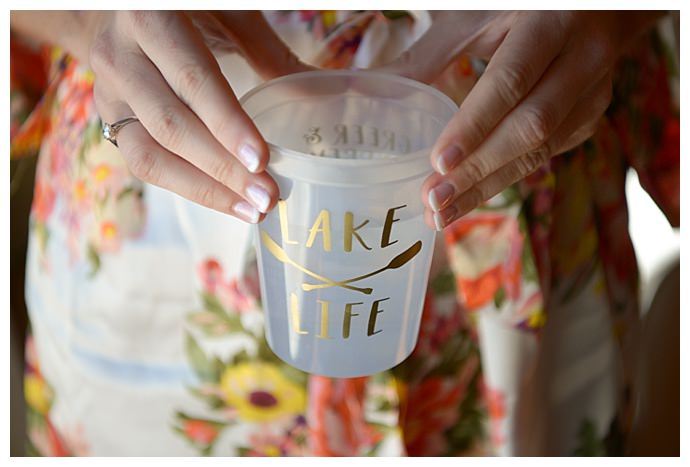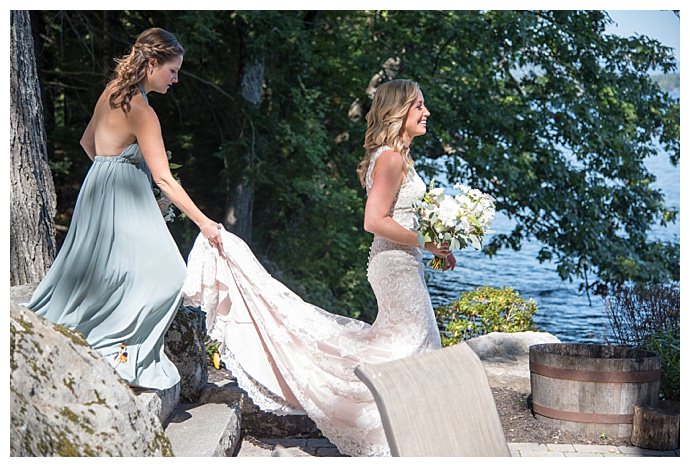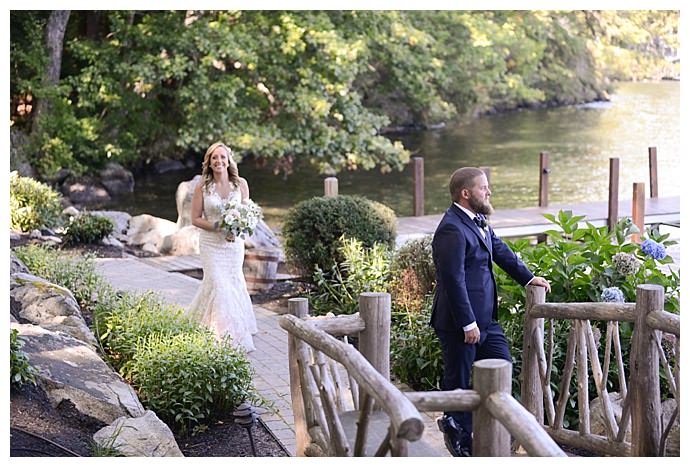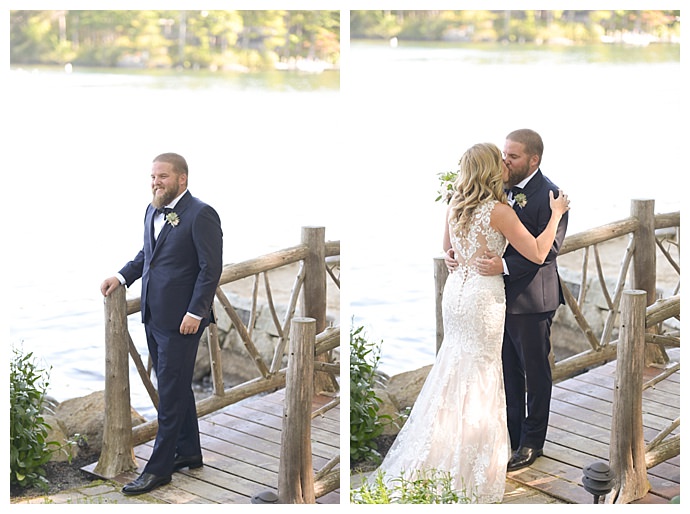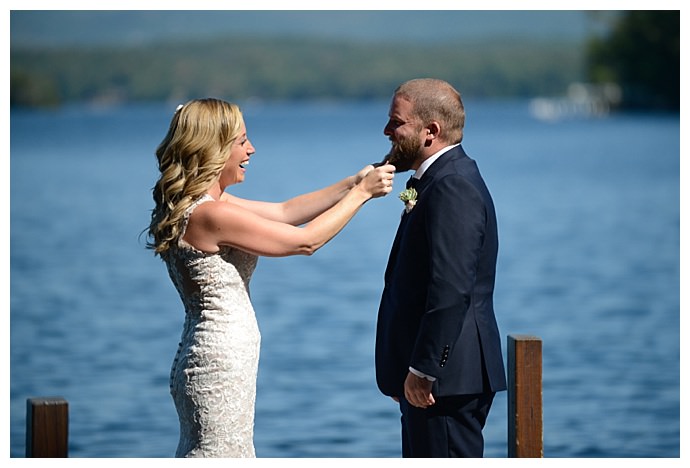 The Love Story
When you grow up in a small town, you know who everyone is even if you haven't met yet. This was true for Andrew and Greer who, because they were four years apart in age, hadn't officially been introduced. But after college, they both ended up back in their hometown, and everything changed. Mutual friends finally introduced them, and Greer knew right from the beginning that Andrew was one of a kind. "I remember knowing that Andrew was someone special when normal group social activities were not as fun or interesting without him around," she says.
When they started dating, Andrew loved to bring Greer to Lake Winnipesaukee where he spent most of his childhood summers, and it quickly became a special place for them. "In November 2016, he planned a weekend getaway," Greer says. "We drove up and stopped at our summer spot where he proposed on the dock by the lake. We celebrated with a hike nearby and dinner and cocktails at one of our favorite pubs in the area."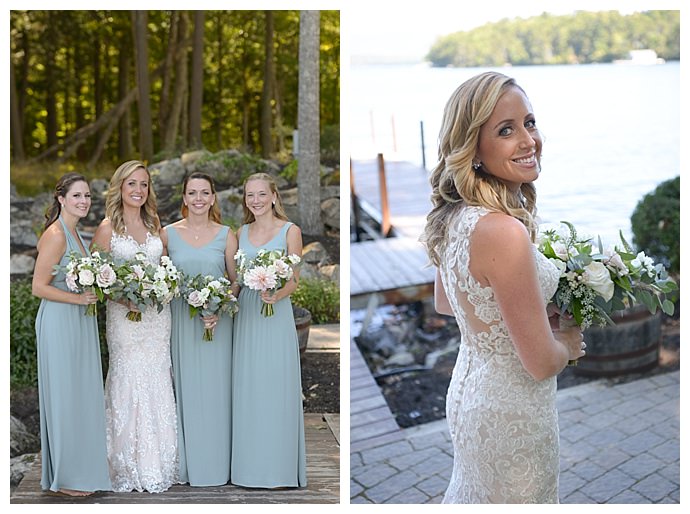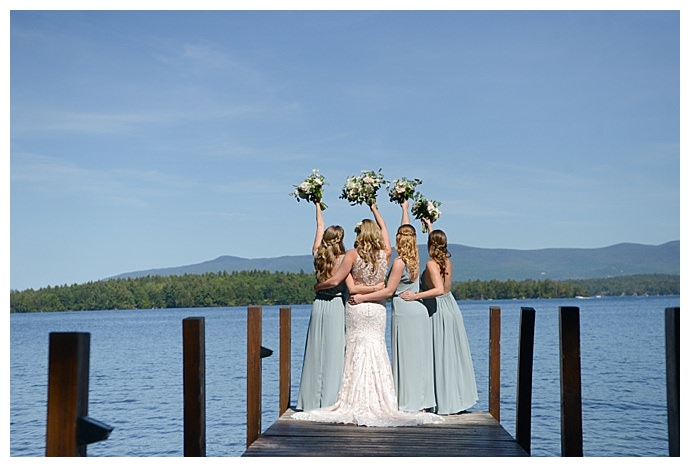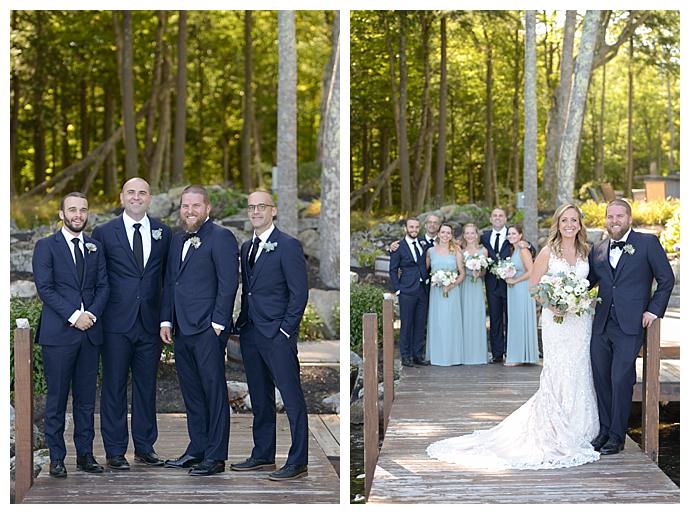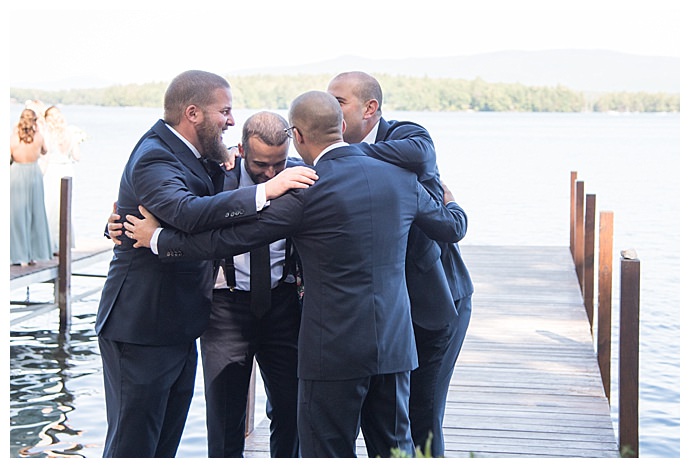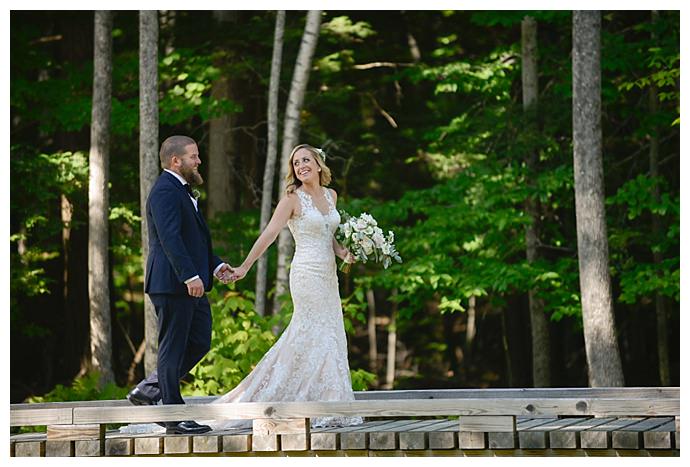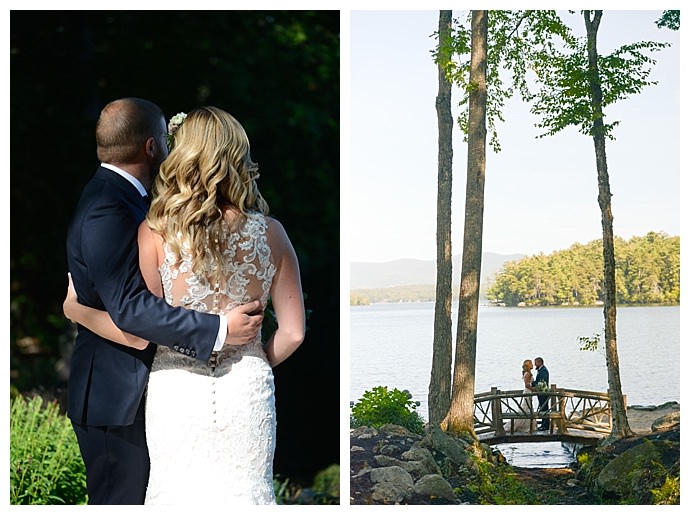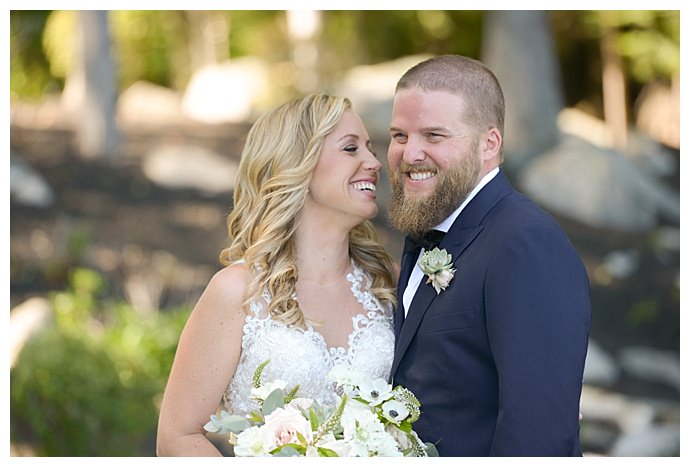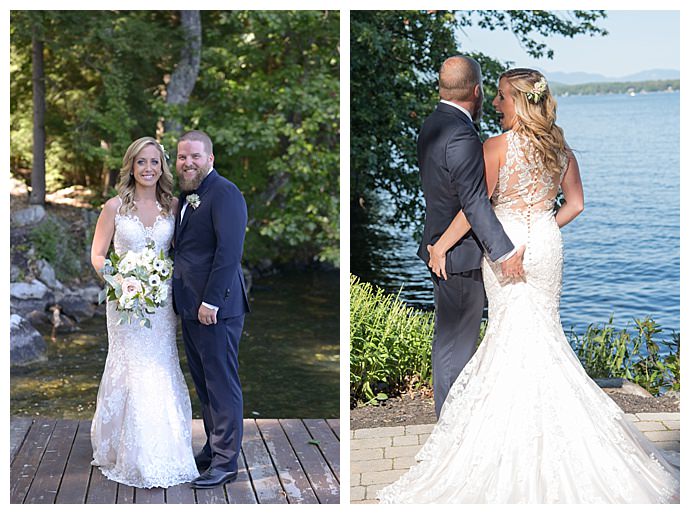 The Ceremony
"Our ceremony was outside in a ridiculously beautiful setting, which was also very meaningful to us based on all the memories shared in the area," the bride says. "We were married by Andrew's aunt and uncle, so the whole experience felt very intimate and true to who we are versus a more traditional ceremony in a church or banquet hall." Many family members recited readings before Andrew and Greer exchanged traditional vows and took part in a unity ceremony that involved combining salt from two different jars into one. After the rings were on and the groom kissed his bride, they closed out the ceremony with a champagne toast to kick off the celebration!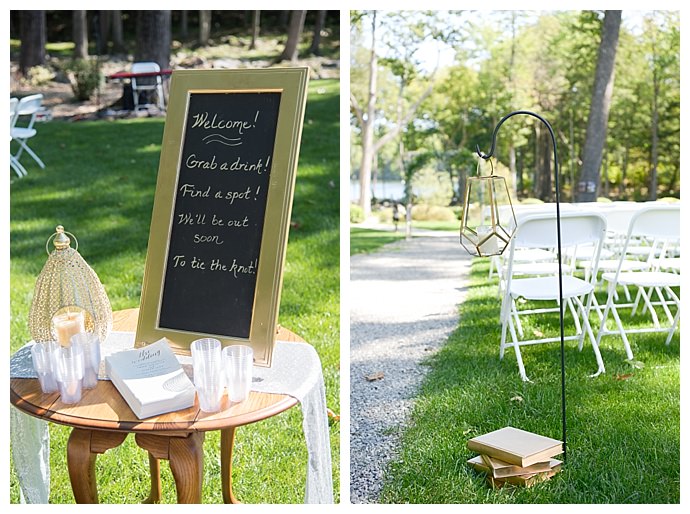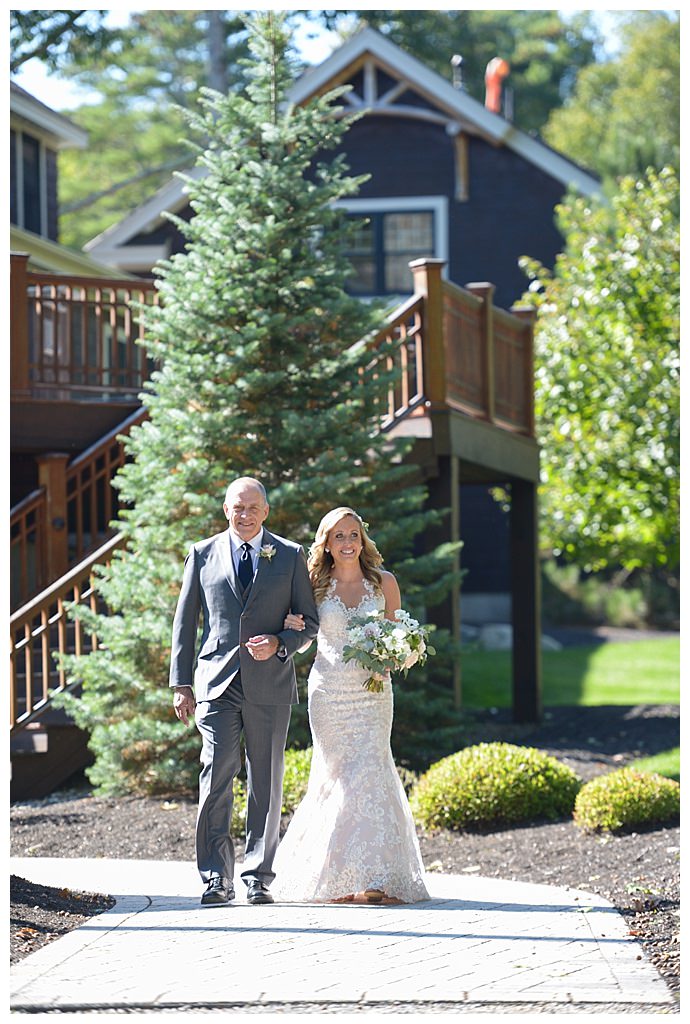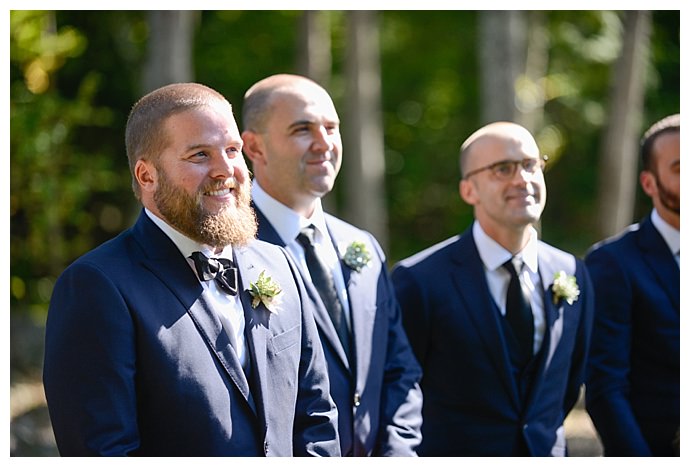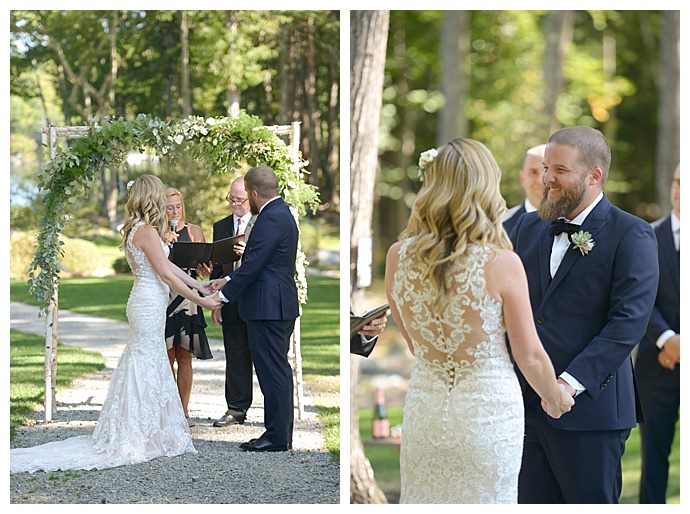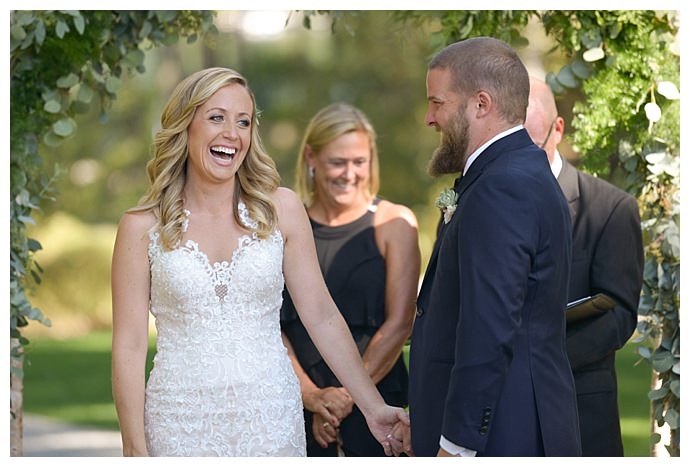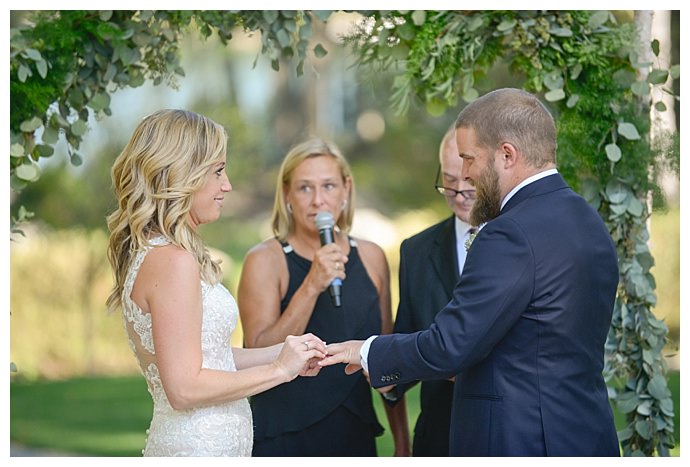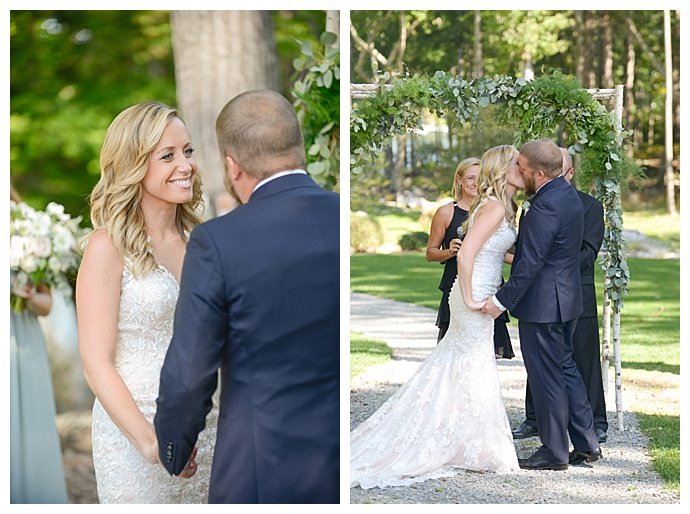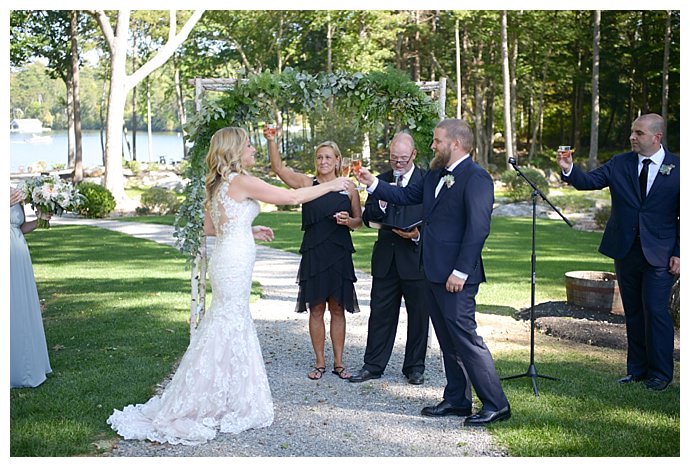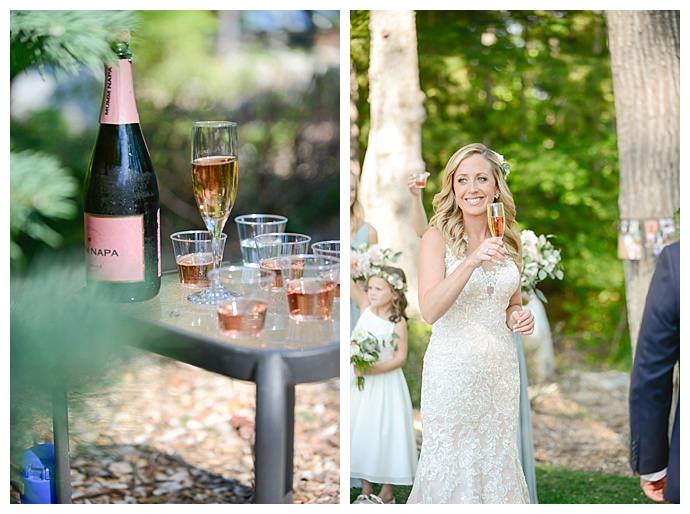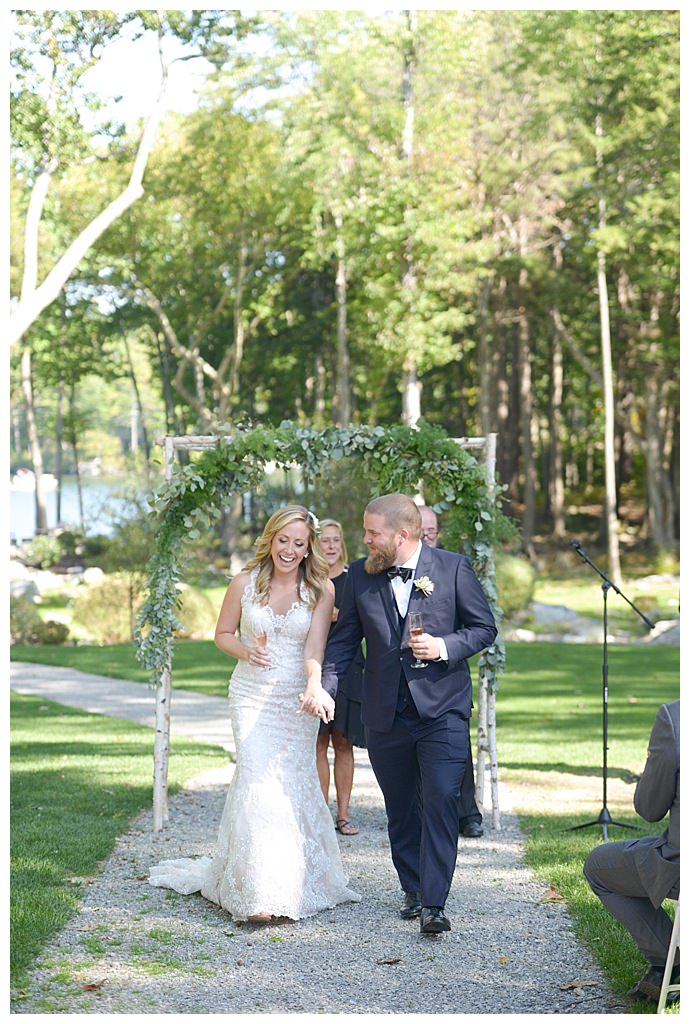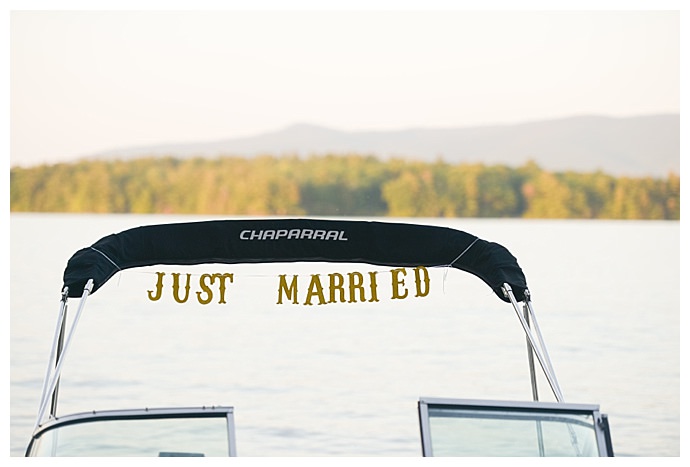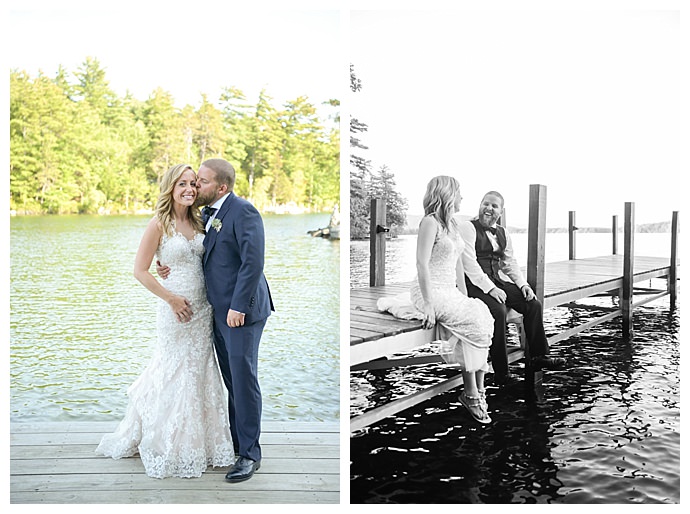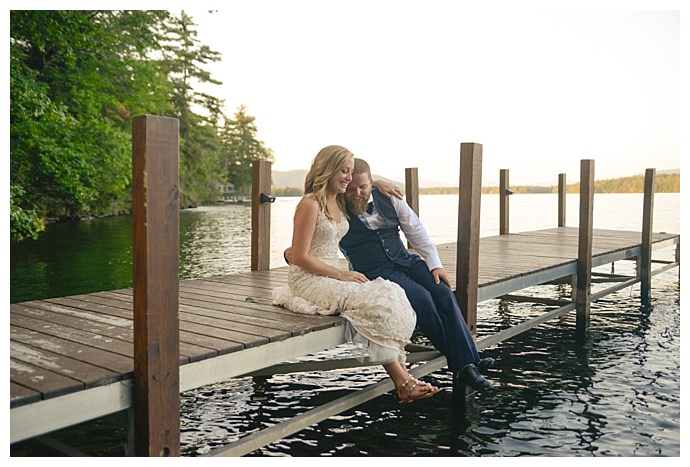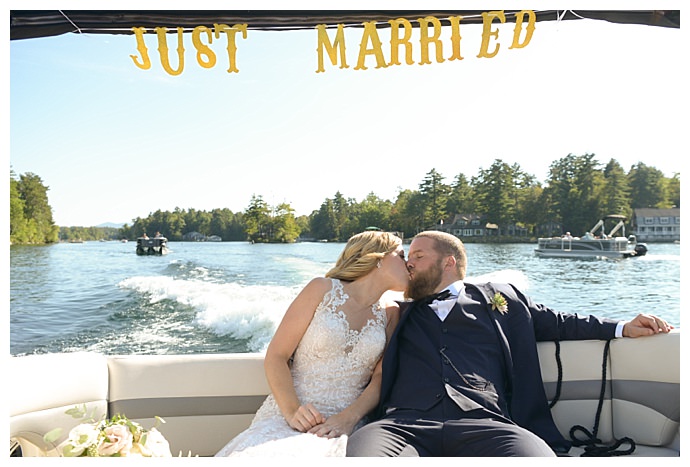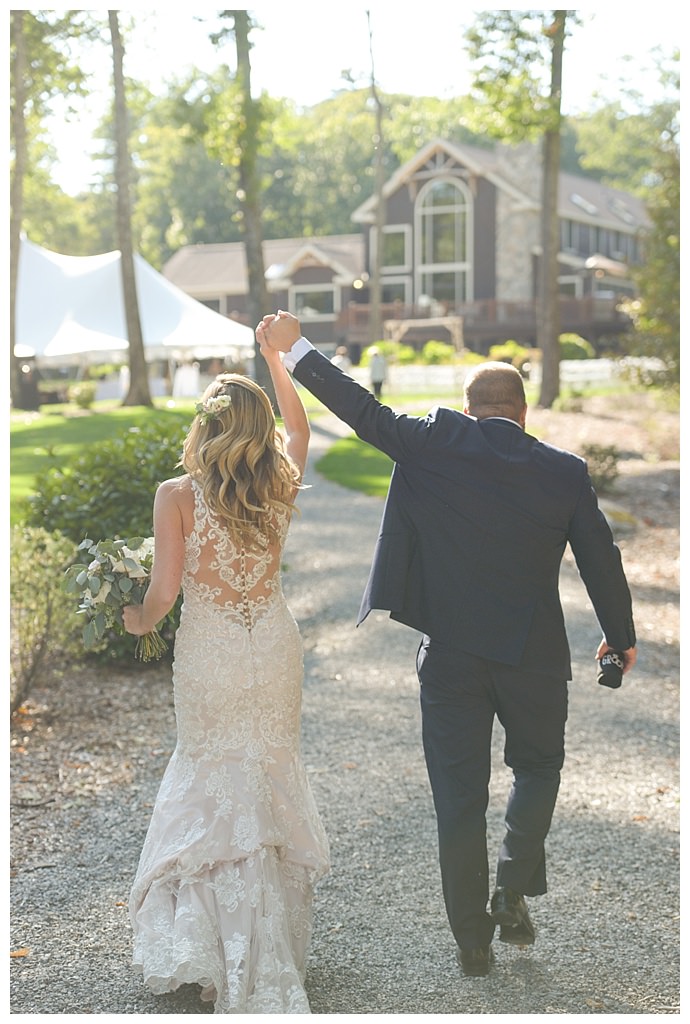 The Party
Choosing to get married on a private estate rather than a traditional venue meant the bride and groom had complete creative control when designing their wedding. "We wanted to play off the beautiful lush green landscape with some hints of gold and blush and champagne to dress up the tent," Greer says. "We collected old encyclopedias and spray painted them gold for table decorations along with the flower and beautiful gold geometric candle holders for each table. I also absolutely loved the ridiculously beautiful flowers including the greenery chandelier — it totally transformed the space."
A buffet-style dinner with steak tips, turkey and salmon was served as to not interrupt the party, and guests also enjoyed a mach and cheese bar, one of Greer's favorite details. After dinner, the newlyweds danced to Tom Walker's "Just You and I." "We loved the laid back vibe and words and loved the fact that it wasn't too slow," Greer says.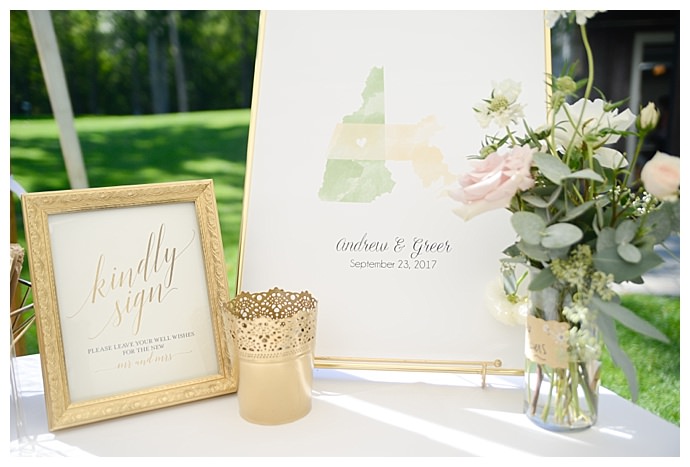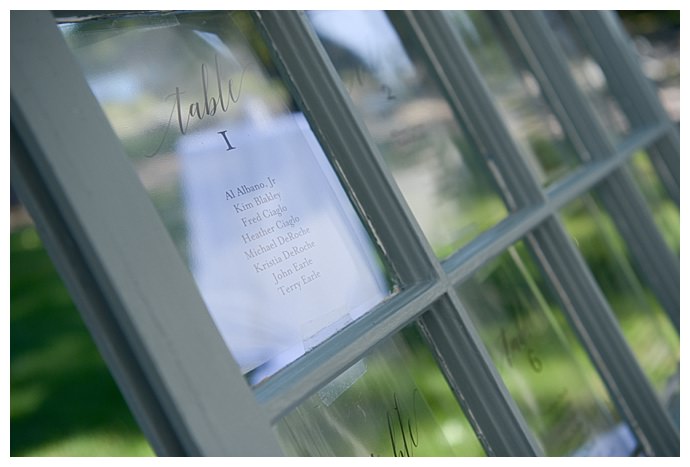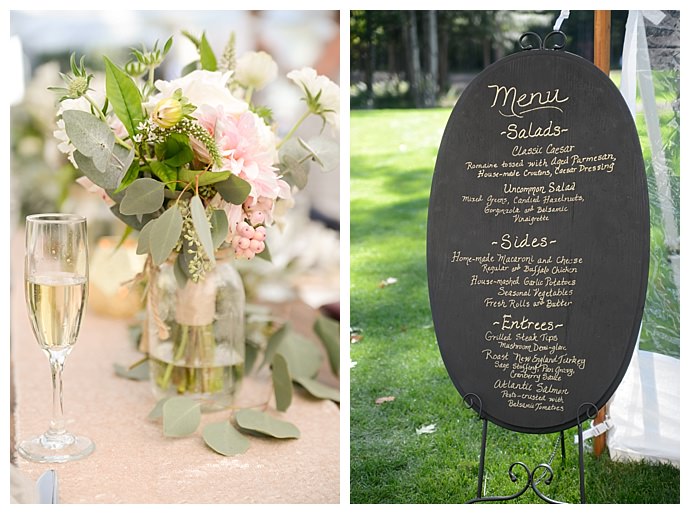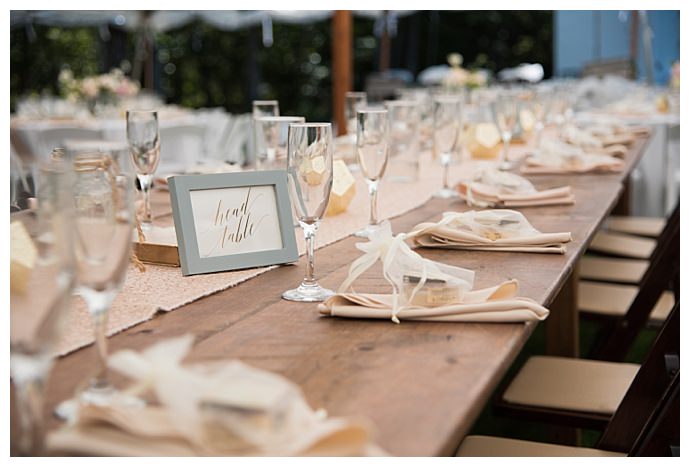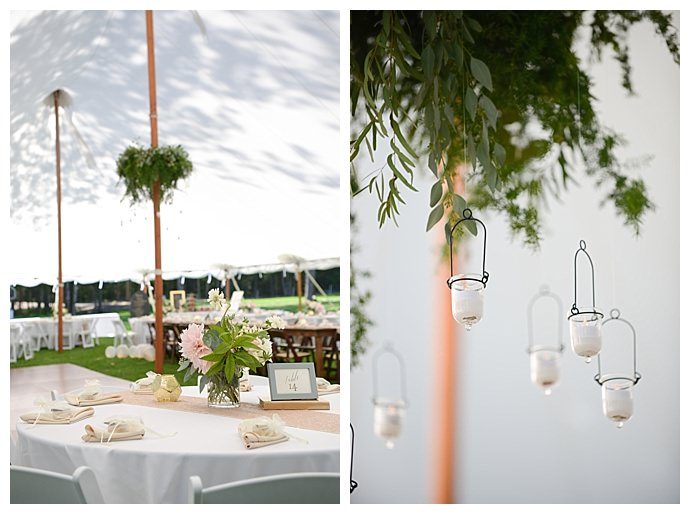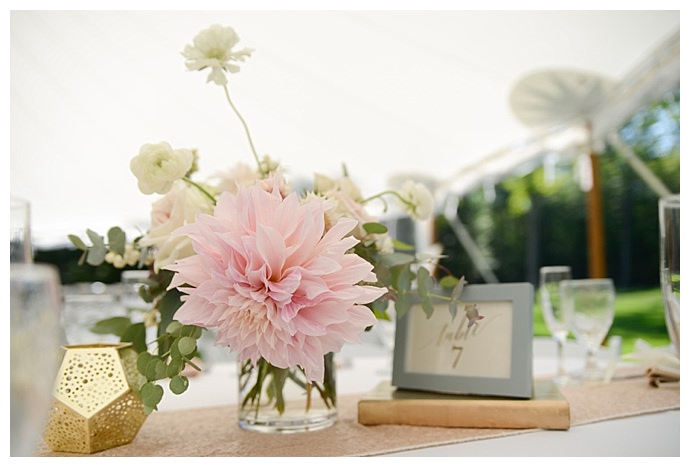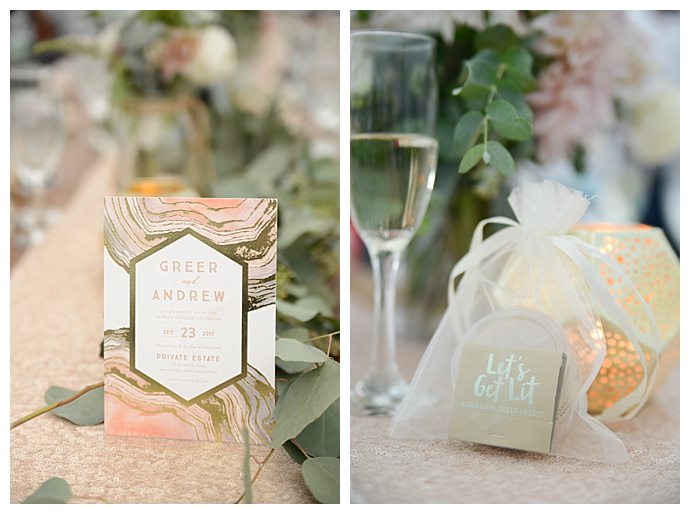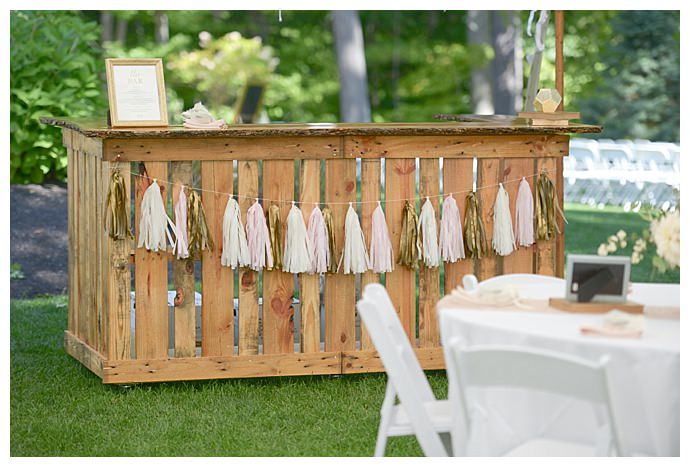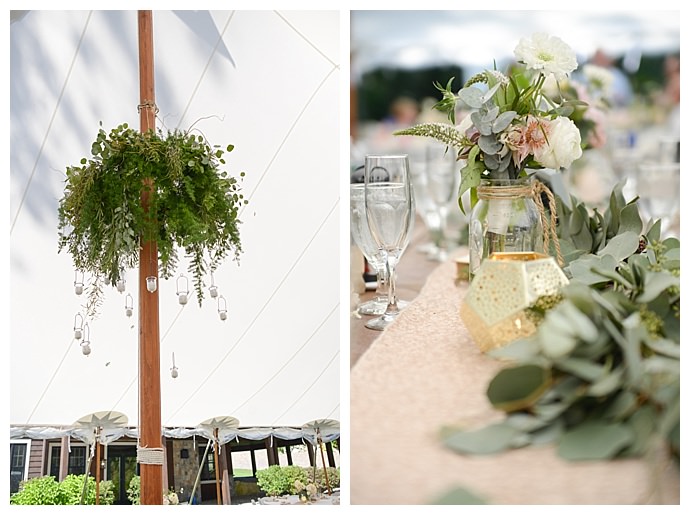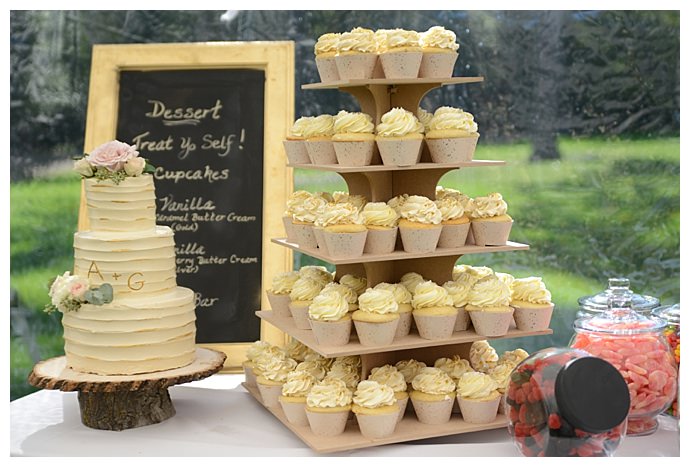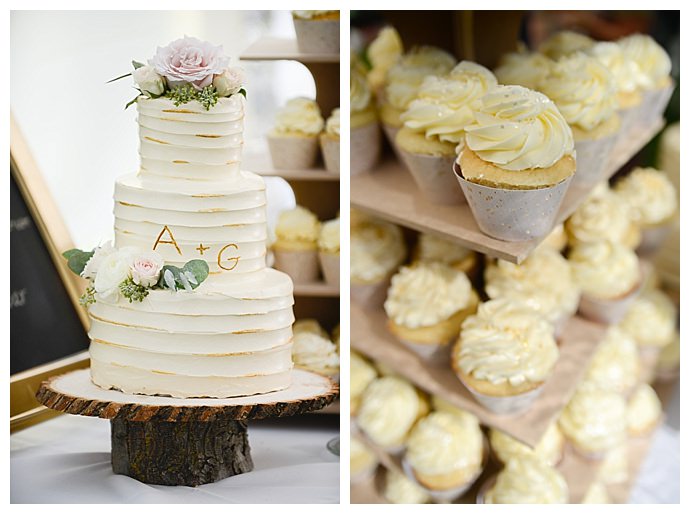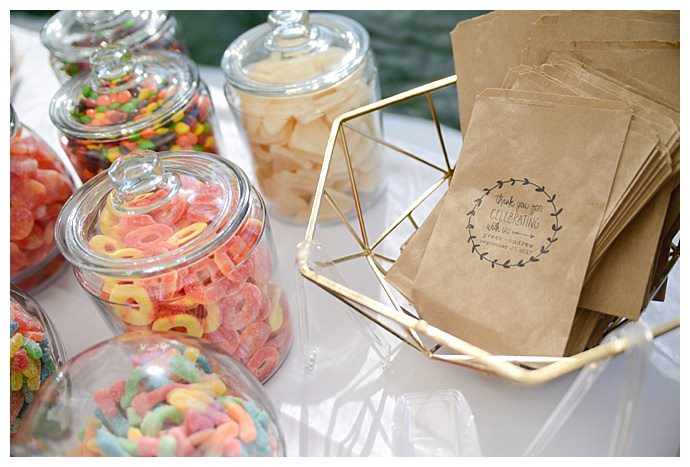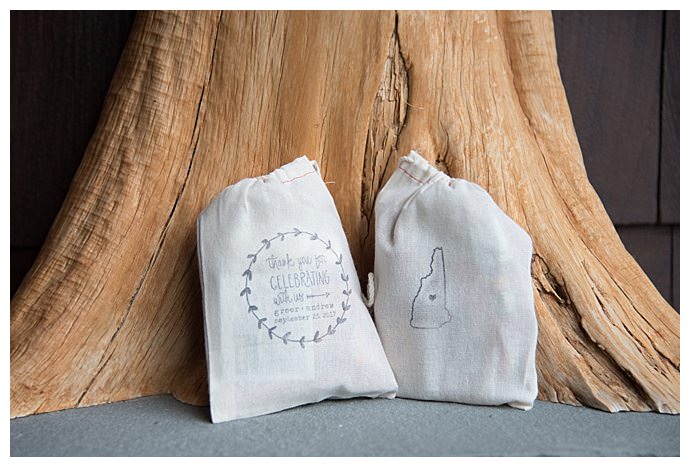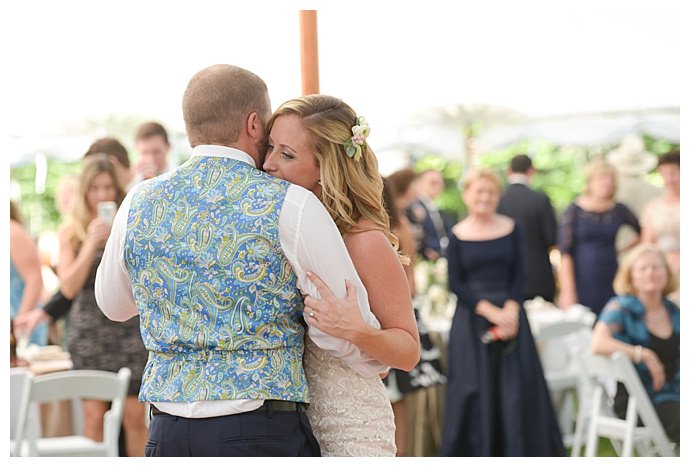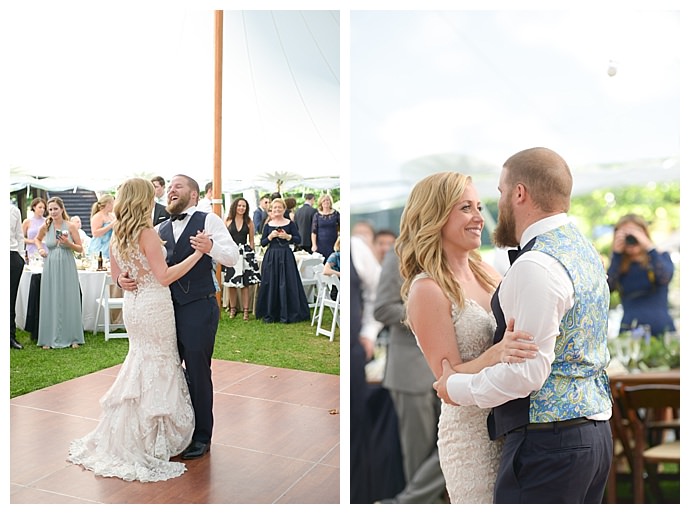 Memorable Moment
"After our ceremony and receiving line, we drove by car to the nearby property where our boat was parked," Greer says. "We had the officiants drive us into the dock at the wedding venue, and all of our wedding guests were waiting down by the lake to welcome us as a newly married couple. Seeing all the people we love the most waiting for us on the shore as we came in is a memory I'll never forget!"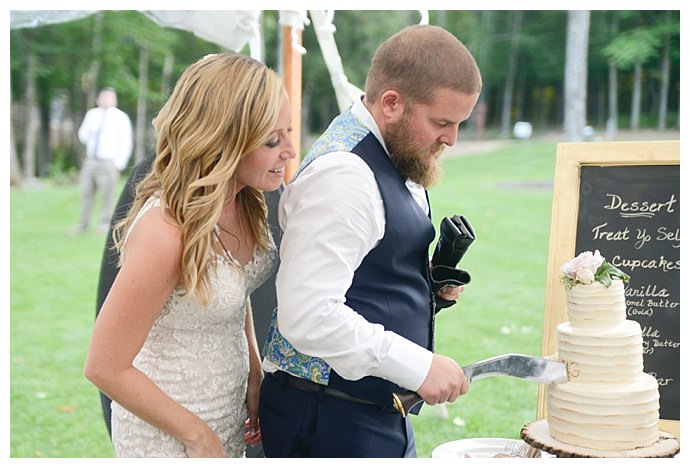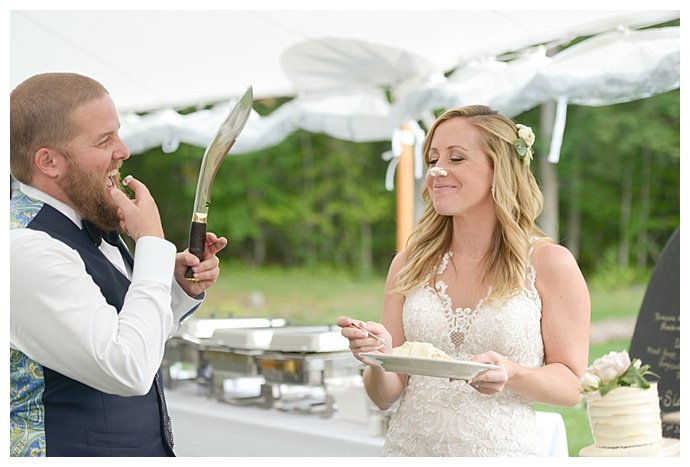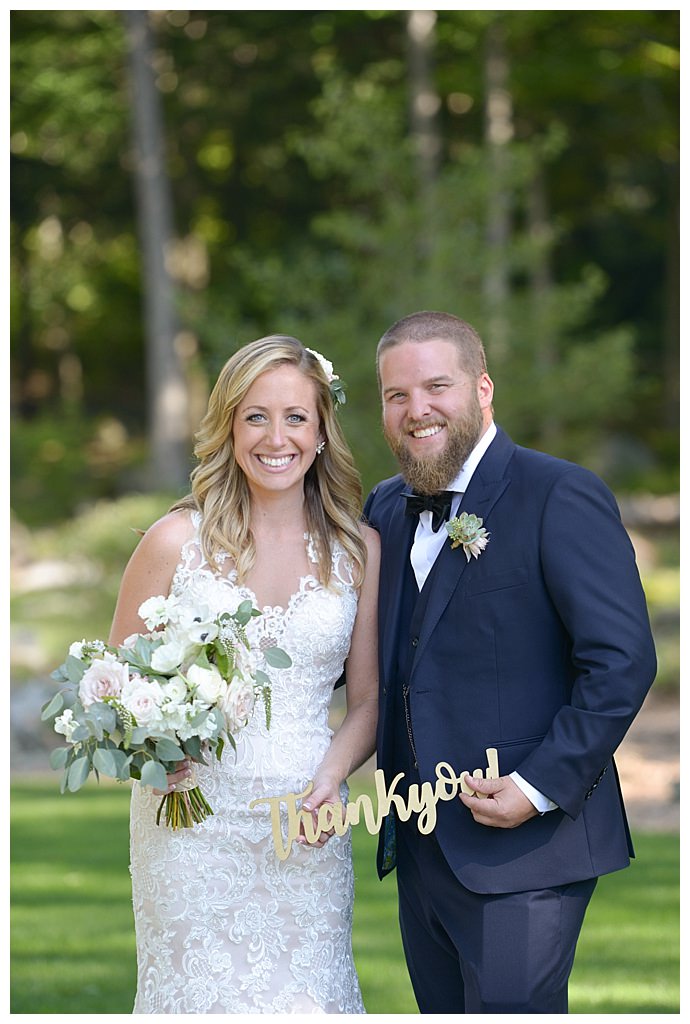 *Editor's Note: This post contains affiliate links. Each time you purchase an item via our affiliate links, Love Inc. is receiving a small percentage of the sale, thus you are helping our small, equality-minded business grow and allowing us to provide more content for YOU! Isn't that just fantastic?
Written by: