Every time we see a gray diamond engagement ring pop up on our Instagram feed, we can't help but swoon. Although a high-clarity, clear diamond will always take our breath away, there's something so dreamy about the color and small flecks of imperfections in salt and pepper diamonds.
Trends show more soonlyweds are embracing colorful gemstones and less traditional engagement jewelry (such as engagement watches!), which is why we think gray diamonds are going to be the next big thing. So we've rounded up 11 unique engagement rings featuring stunning gray and salt and pepper diamonds that are absolutely proposal-worthy.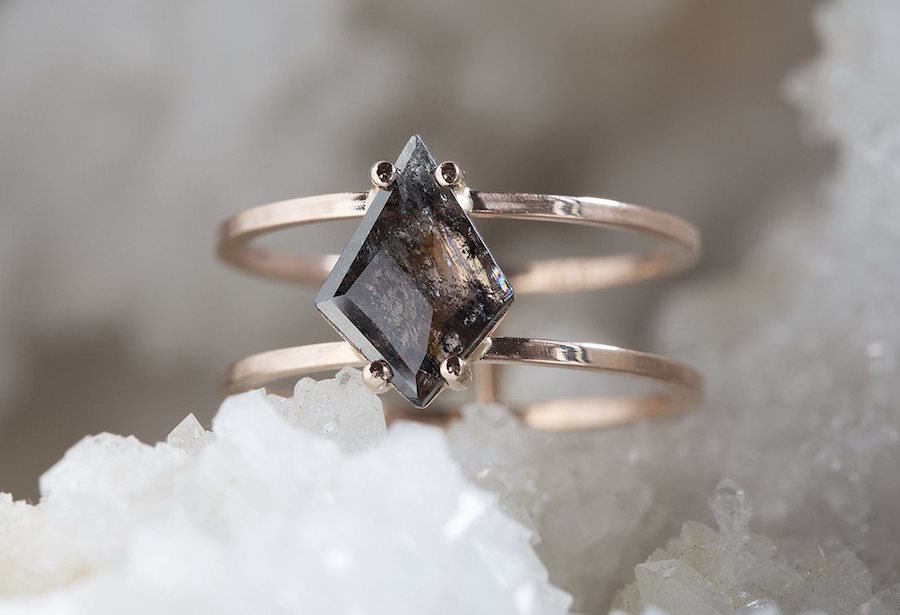 This unique ring features a double band and a geometric gray-black diamond with gorgeous flecks of shimmer! | via Alexis Russell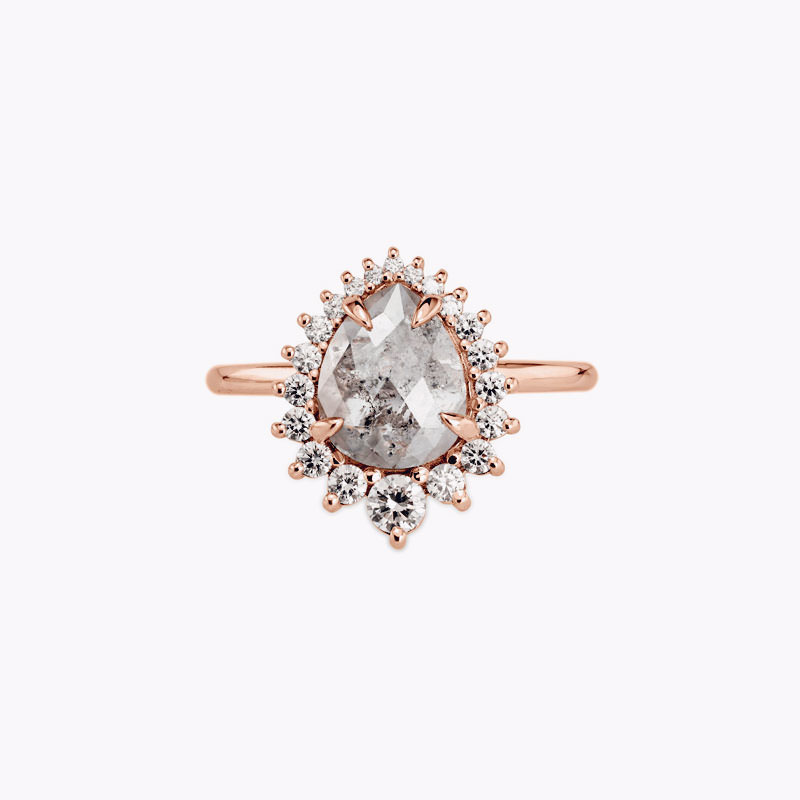 What makes this ring stand out is the incredible halo of diamonds surrounding a gray pear center stone. | via Point No Point Studio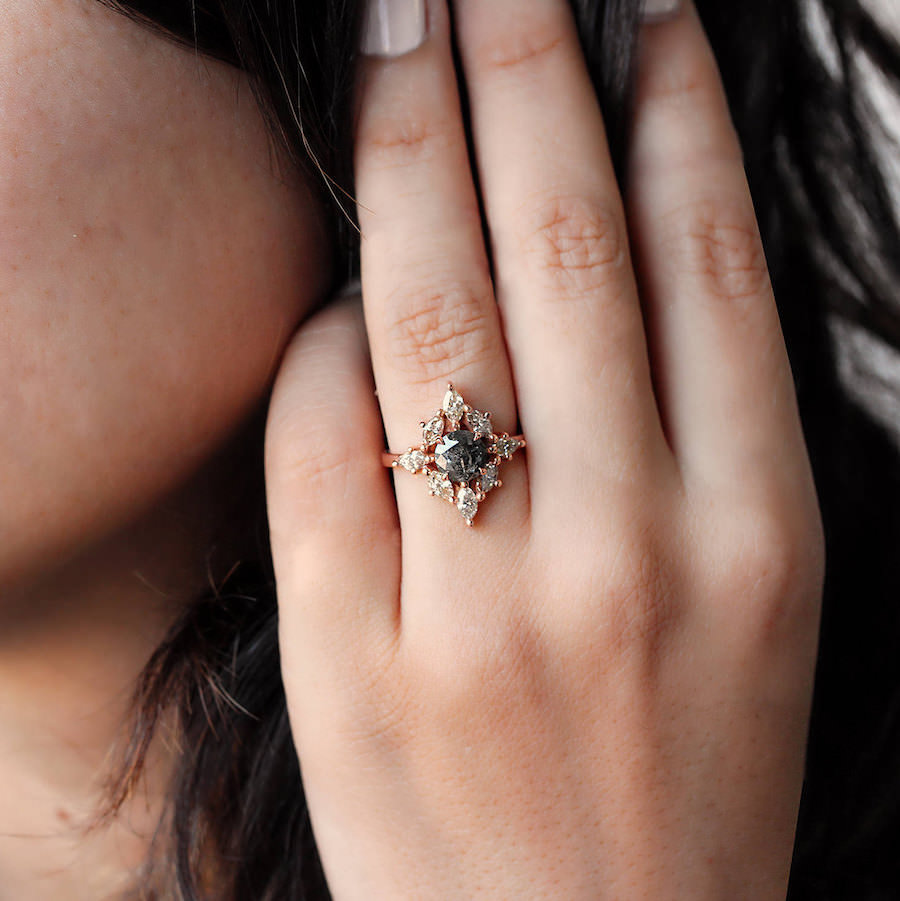 We're not sure how anyone could ever say no to this gorgeous ring with a round gray diamond surrounded by eight marquise accent diamonds. | via Etsy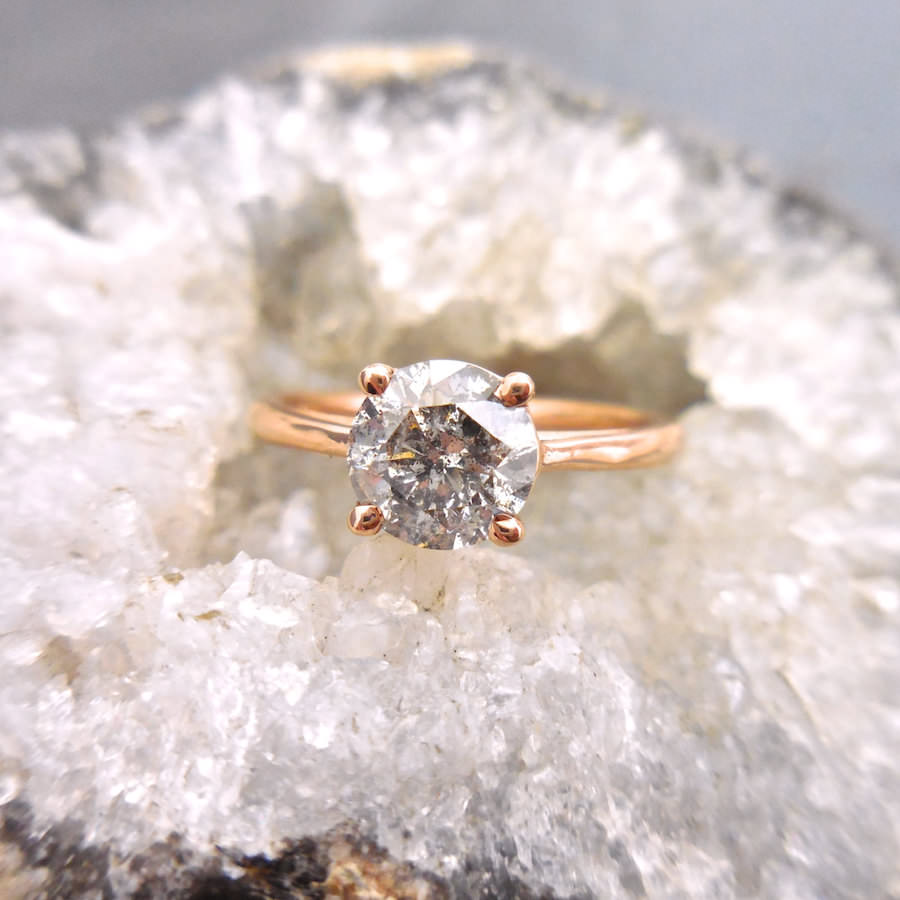 The classic round diamond solitaire ring looks striking and edgy with a salt and pepper diamond. | via Etsy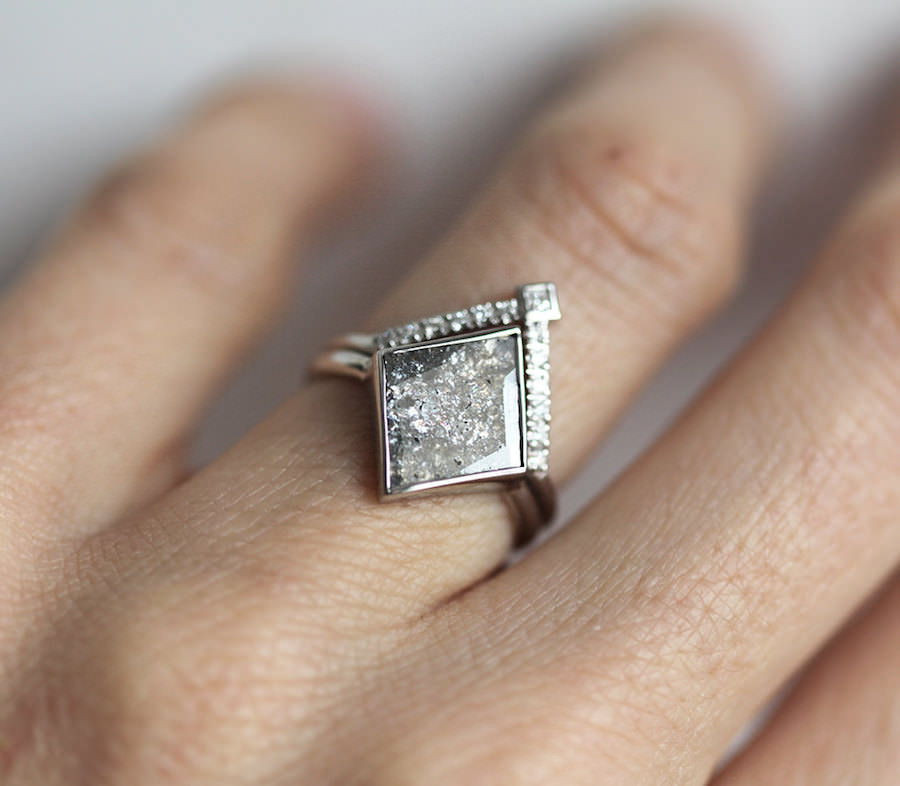 We're crushing on this kite-shaped gray diamond ring that is paired beautifully with a v-shaped wedding band. | via Etsy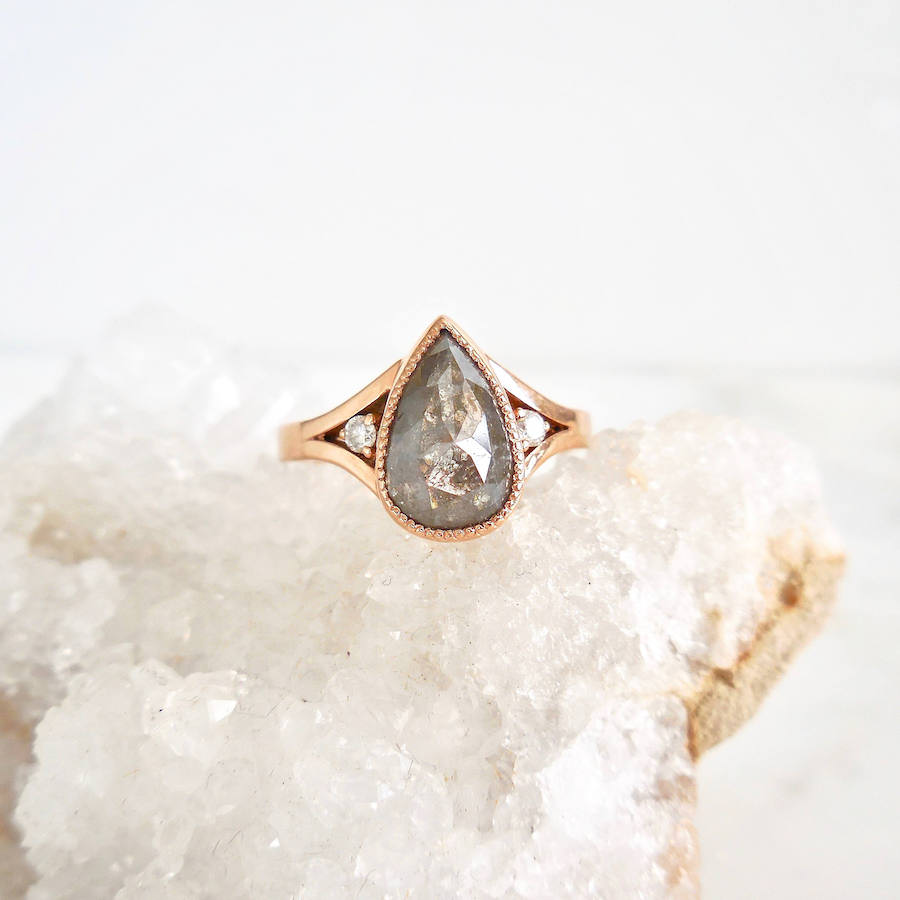 Set in a rose gold bezel, this gray pear-shaped beauty is flanked by two side diamonds. | via Etsy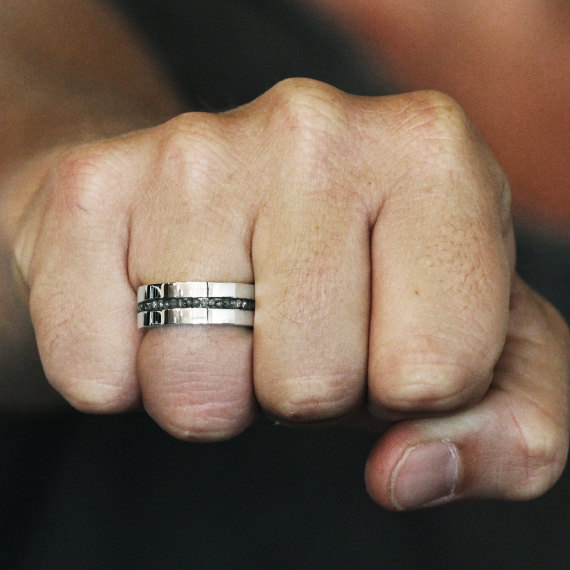 Uncut gray diamonds line this unique wedding band for an added texture that's totally unique. | via Etsy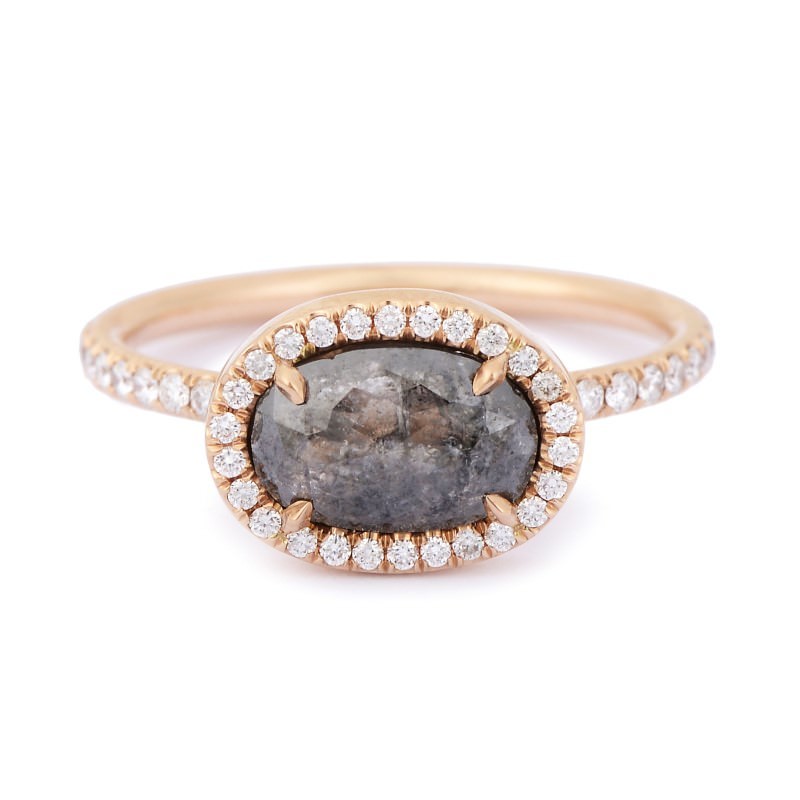 From Love Lister Greenwich Street Jewelers, a horizontal oval gray diamond looks stunning surrounded by a pave diamond halo and band. | via Greenwich Street Jewelers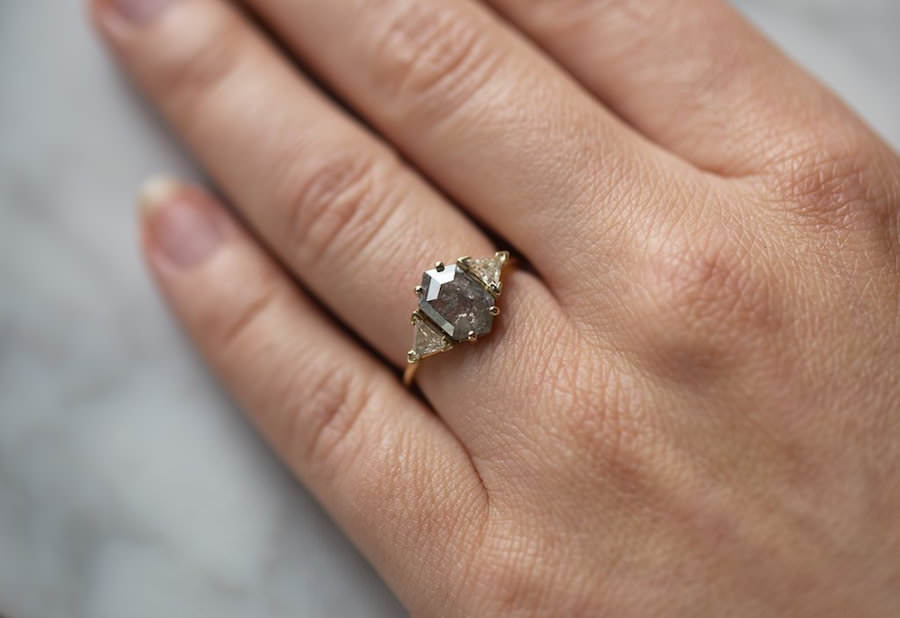 We absolutely adore this one-of-a-kind geometric ring with a hexagon gray diamond flanked by two trillion-cut diamonds.| via Etsy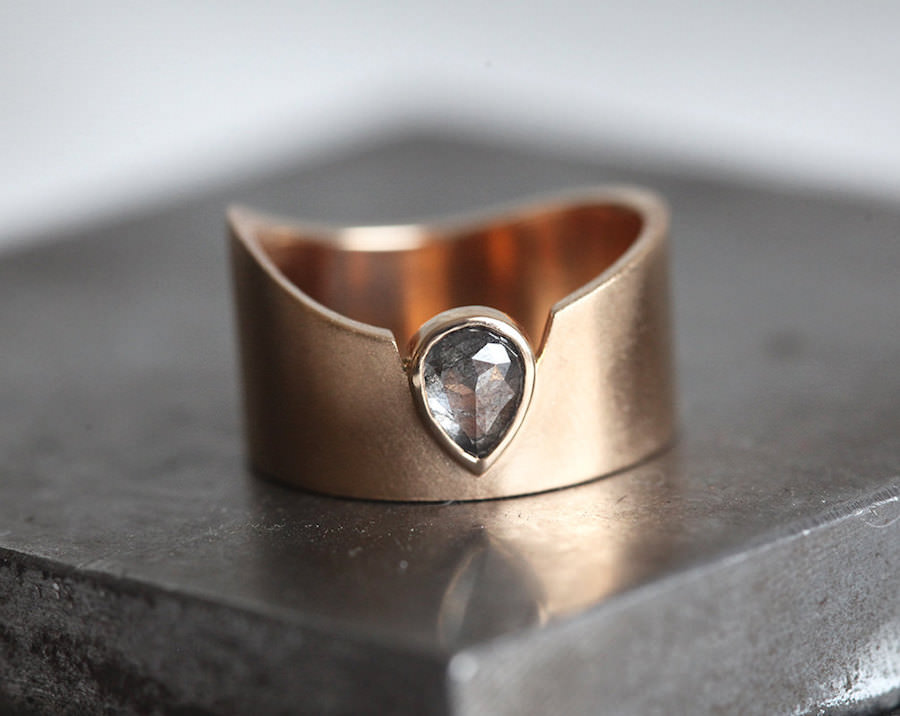 This asymmetrical wedding band with a pear-shaped gray diamond is so unique! | via Etsy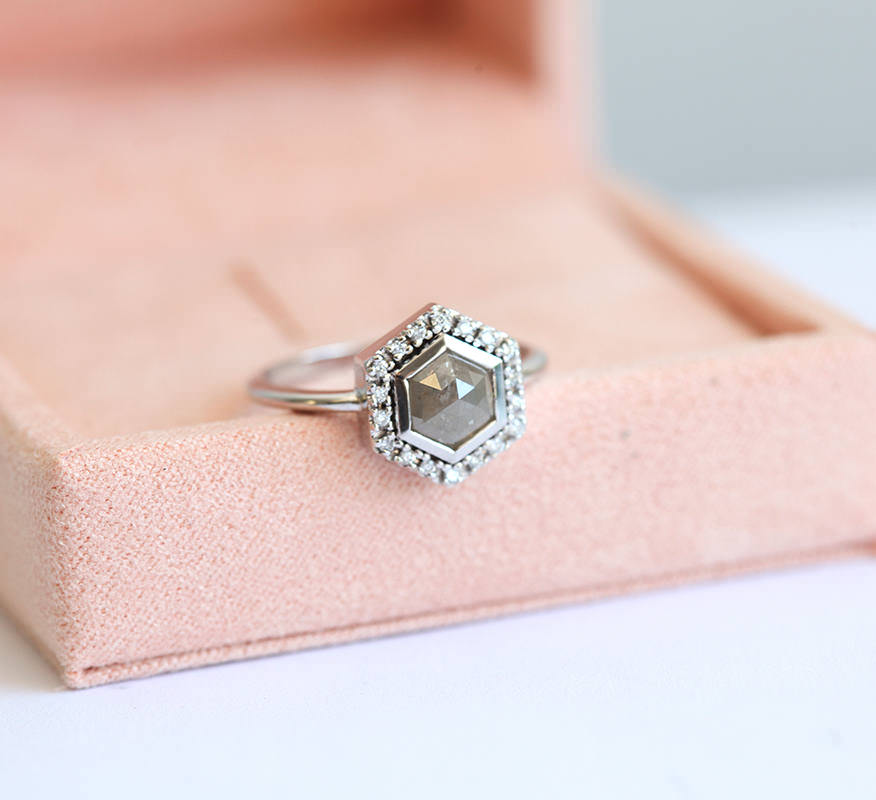 Hexagon diamonds are one of our favorite cuts, and this stunning silver ring proves why! | via Etsy
*Editor's Note: This post contains affiliate links. Each time you purchase an item via our affiliate links, Love Inc. is receiving a small percentage of the sale, thus you are helping our small, equality-minded business grow and allowing us to provide more content for YOU! Isn't that just fantastic?
Written by: