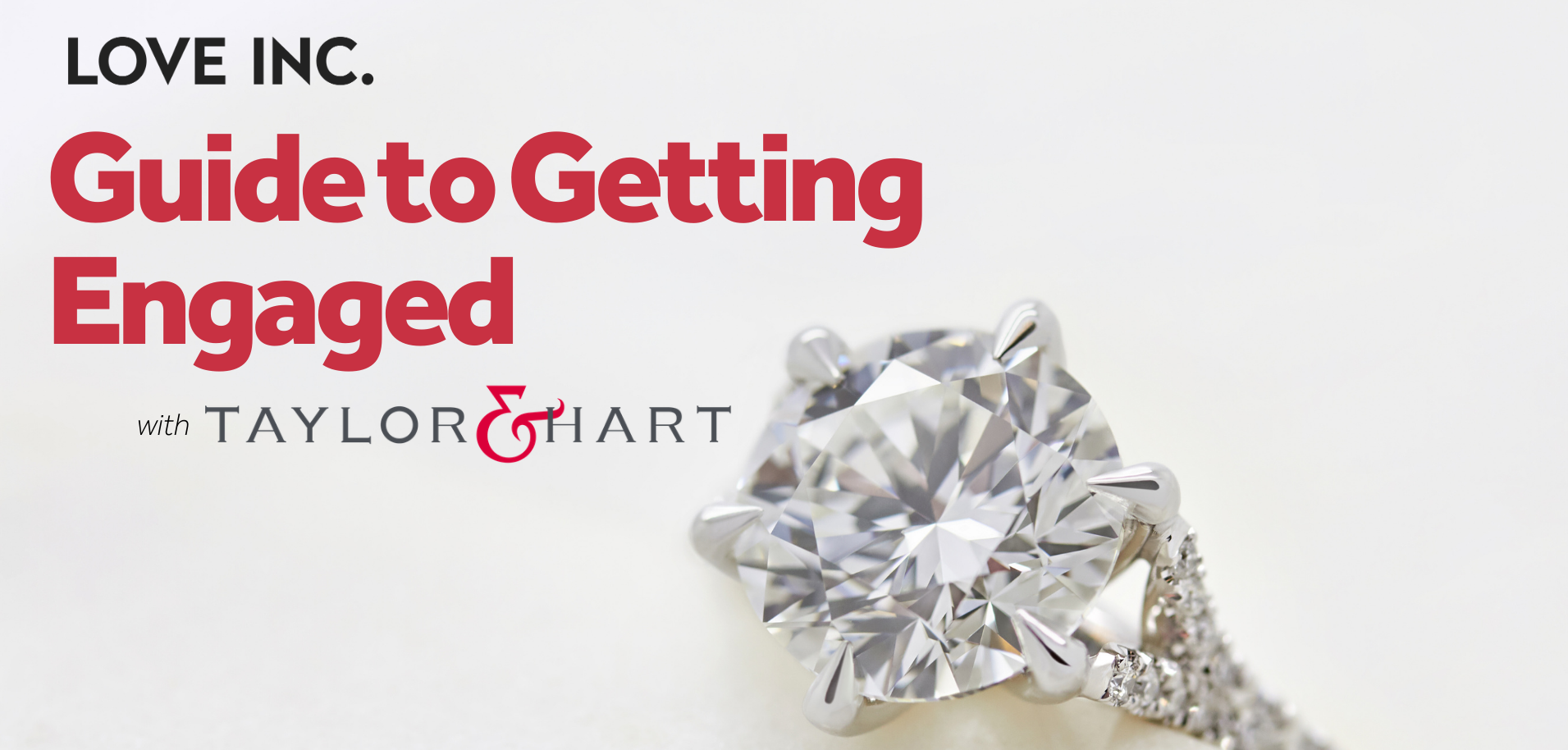 Whether you're looking to pop the question or browsing for your own ring finger (p.s. no shame in forwarding this article to your partner for a not-so-subtle hint!), we know finding the ring can feel overwhelming, which is why we've teamed up with jeweler Taylor & Hart to create an in-depth resource featuring a series of articles to help guide.
One of the first design decisions you'll need to make is what engagement ring style you want. From classic solitaire to something more unique like a multiple band stack, there's a style for everyone, and every budget. Taylor & Hart's design director, Kate Earlam-Charnley, chimes in on what couples are currently coveting, what styles stretch your dollar the most and even which styles can make your diamond appear up to half a carat larger than it actually is.
STANDARD ENGAGEMENT RING STYLES
Single-stone engagement rings have always been popular, but according to Earlam-Charnley, there is a growing demand for super minimalist designs with a petite diamond or gemstone, steering away from classic versions of the solitaire ring that feature large center stones. "The popular ring aesthetic of today is clean, versatile, and with a unisex feel," she says.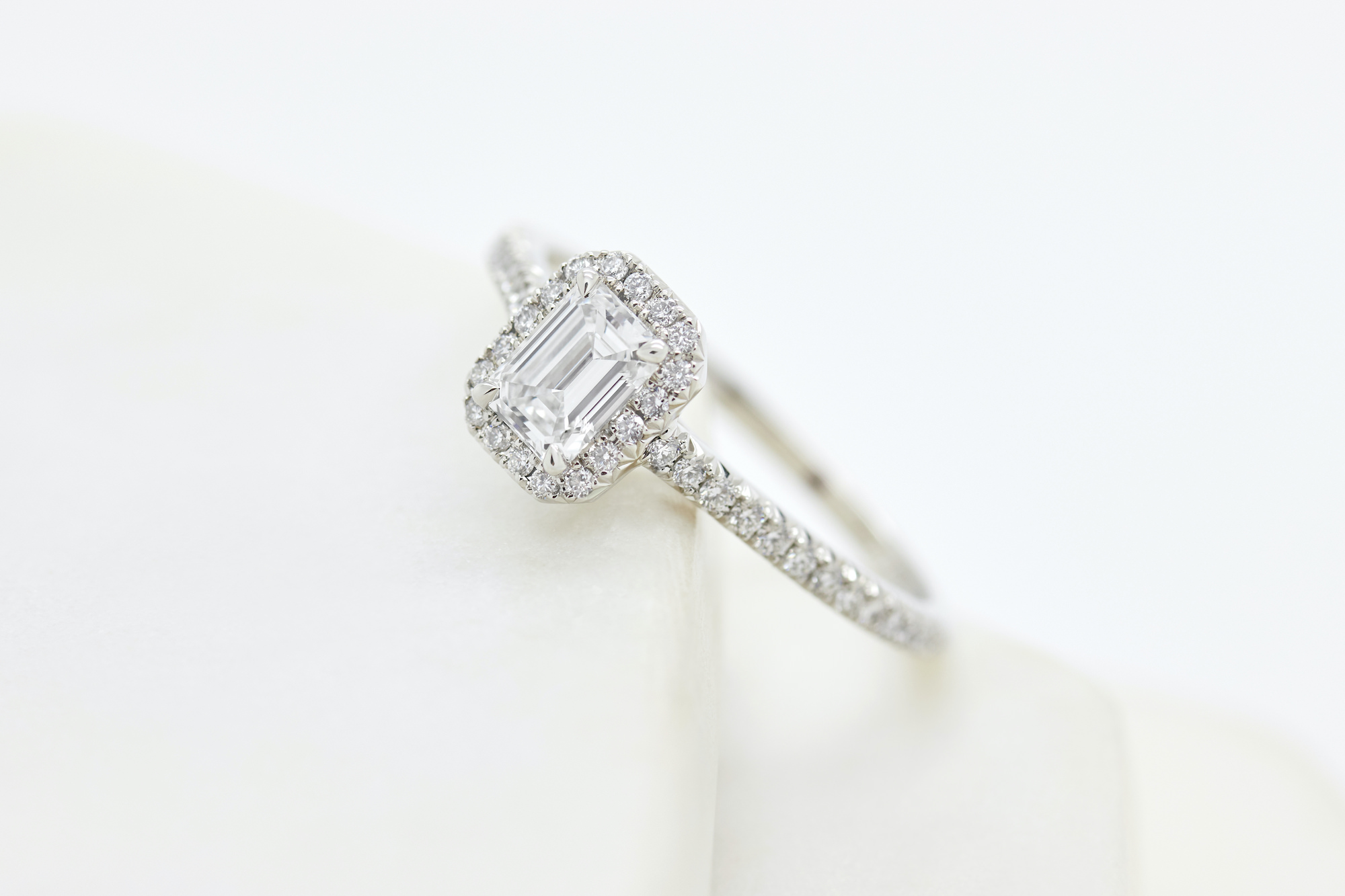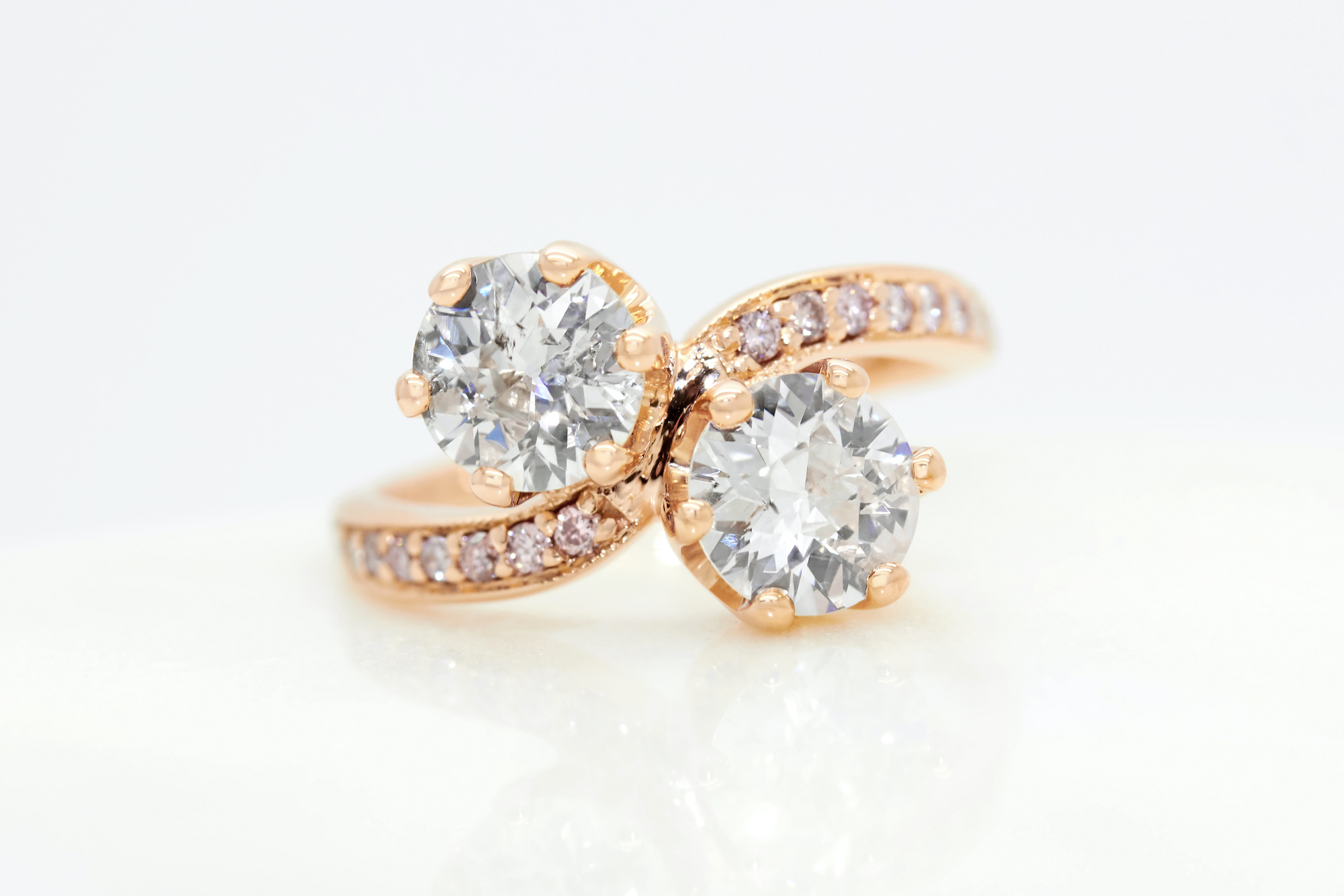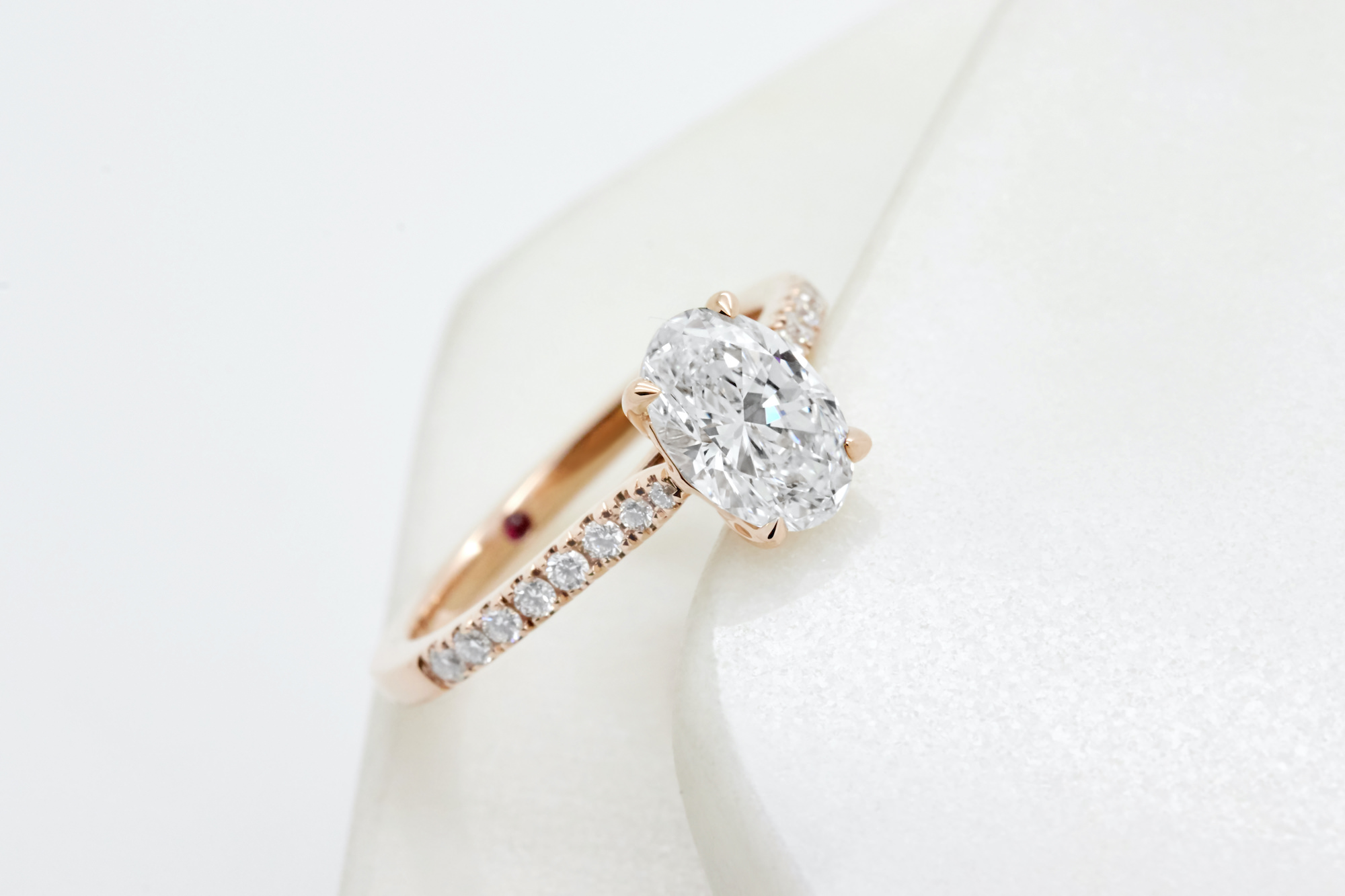 Pavé is French for "paved" so think of this style as diamonds that literally pave the band. "A diamond pavé adds sparkle and substance to a ring and can be done on even the daintiest band," notes Earlam-Charnley. "However, make sure you pick the right type of diamond pavé as some may be prone to scratching or catching depending on if you work with your hands or have a busy lifestyle."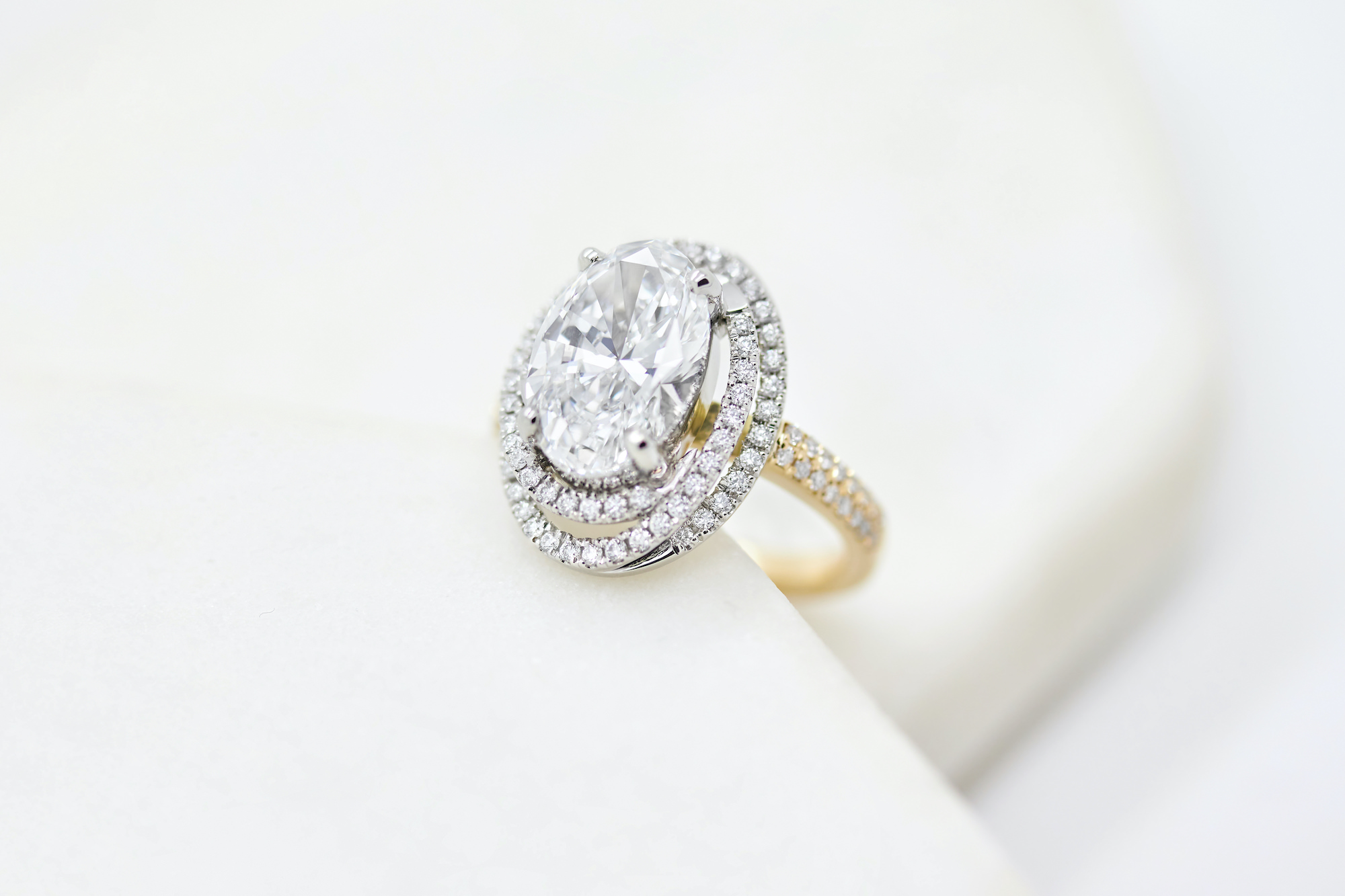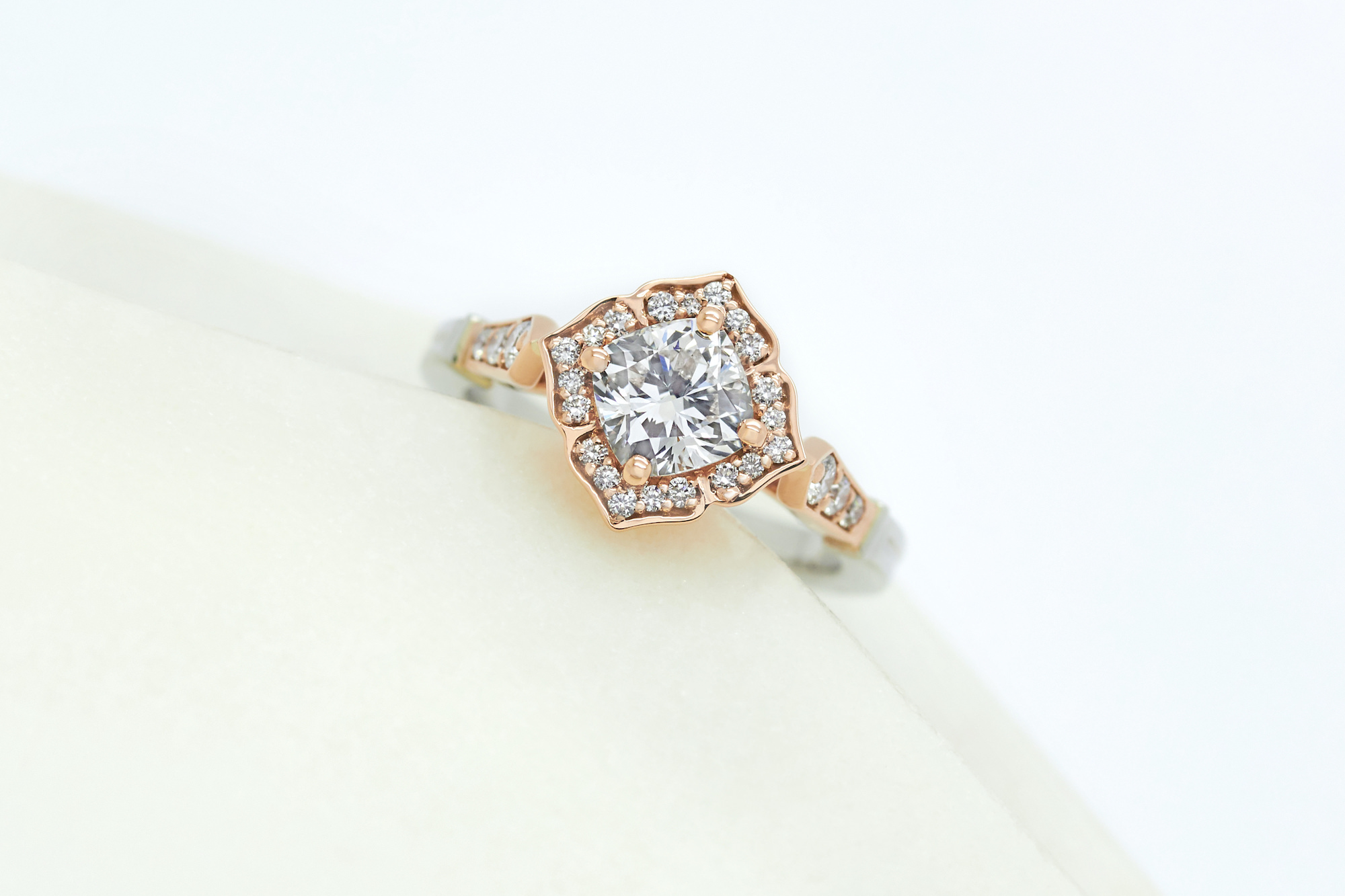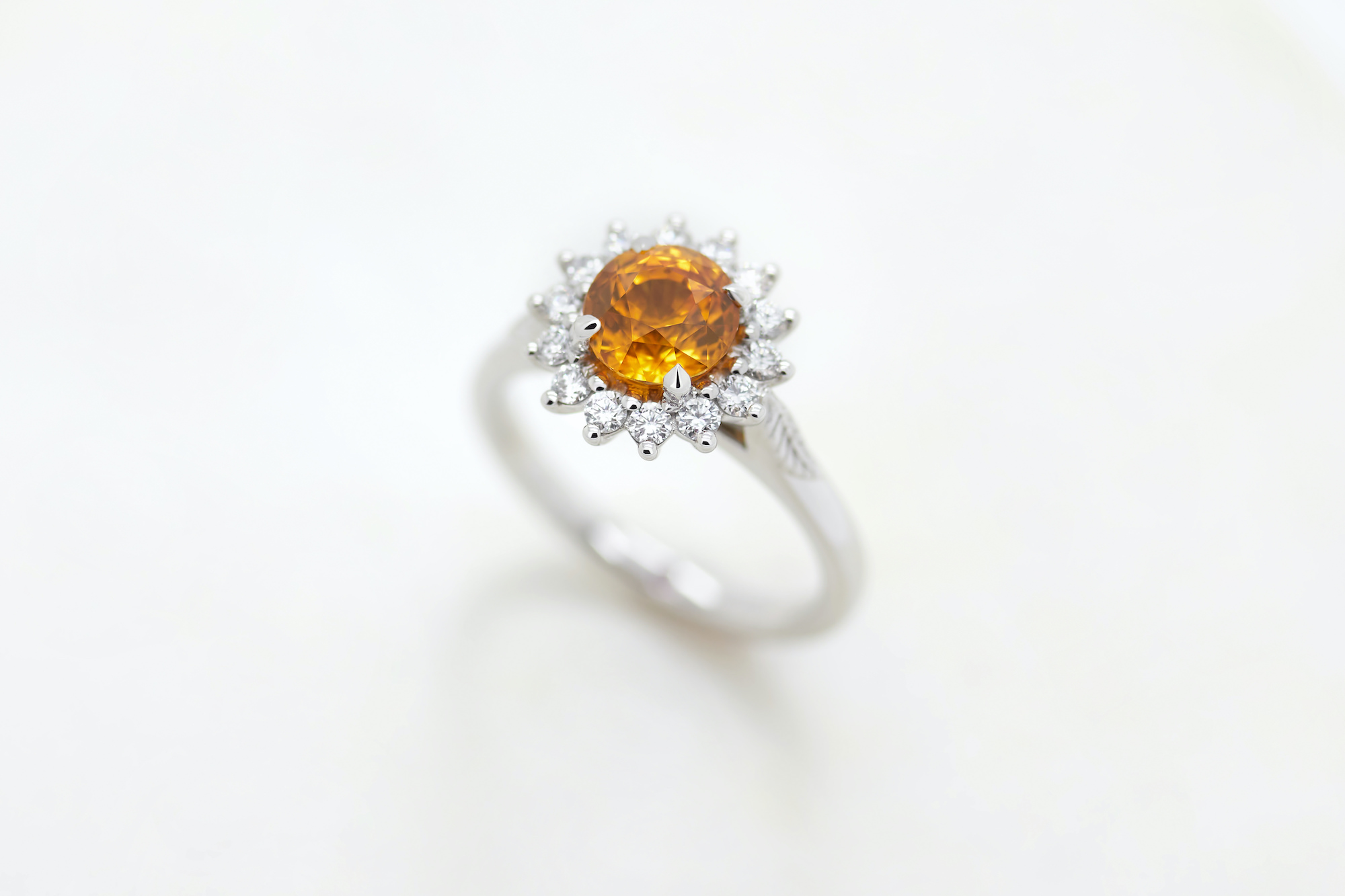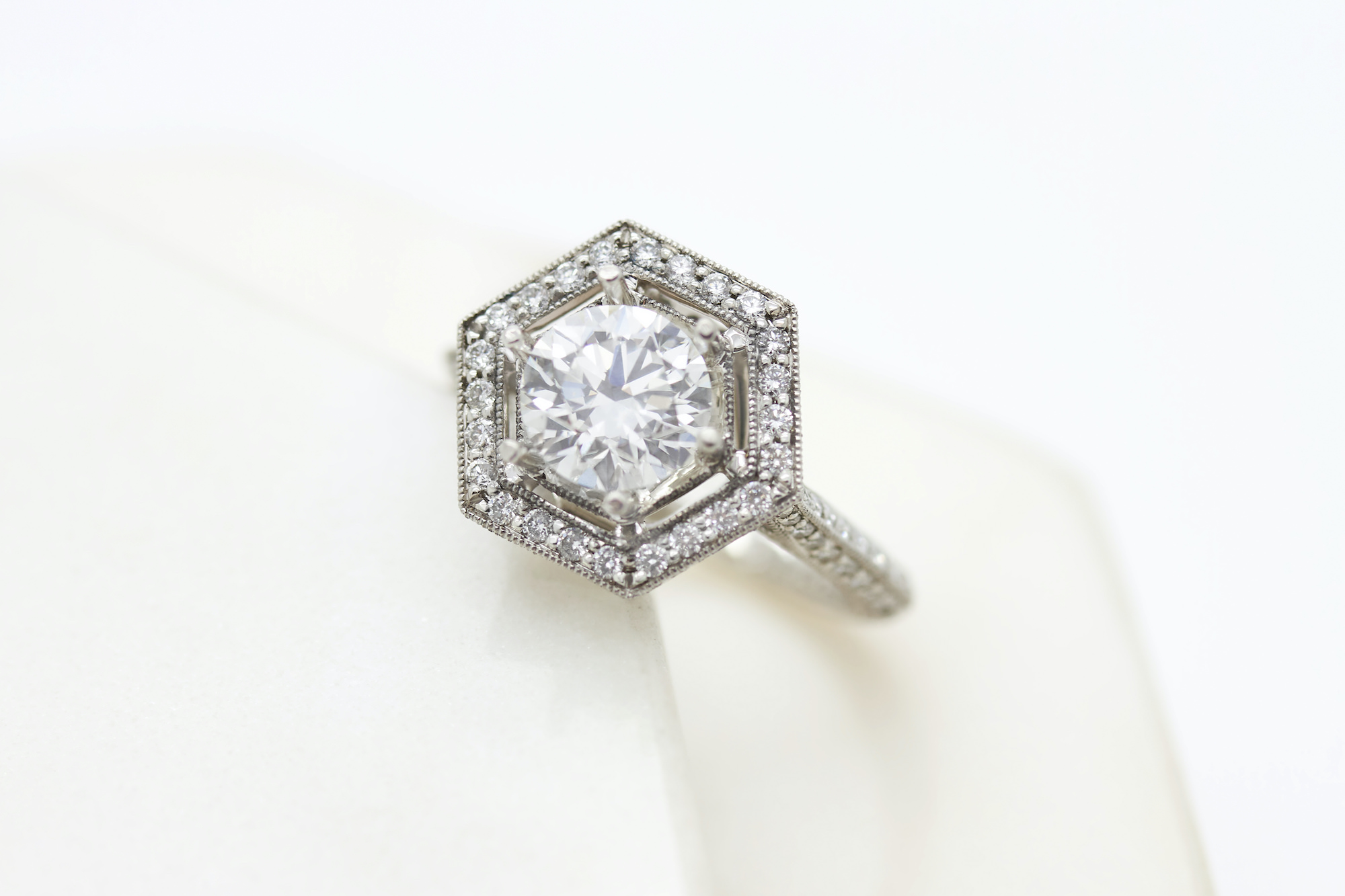 A diamond halo is a nice trick if you want to make your centerstone look bigger. "Double or even triple halos are all the rage at the moment and a very cost effective way to bring extra sparkle to your ring," says Earlam-Charnley. The customizations for halos are endless, and can really elevate the overall design of your ring. Craft it with different-colored gemstones, metals or shape to truly give your ring a flair of originality.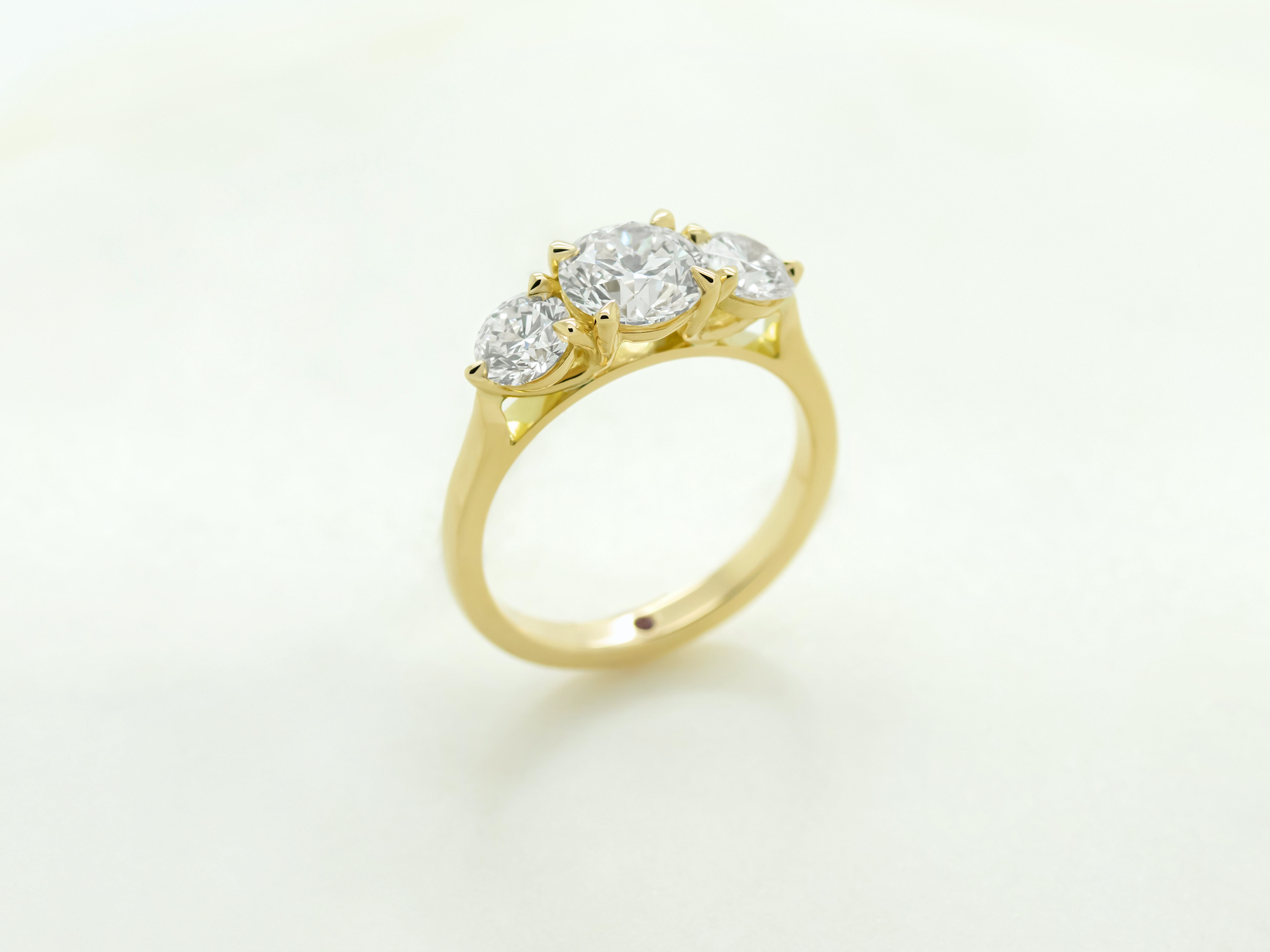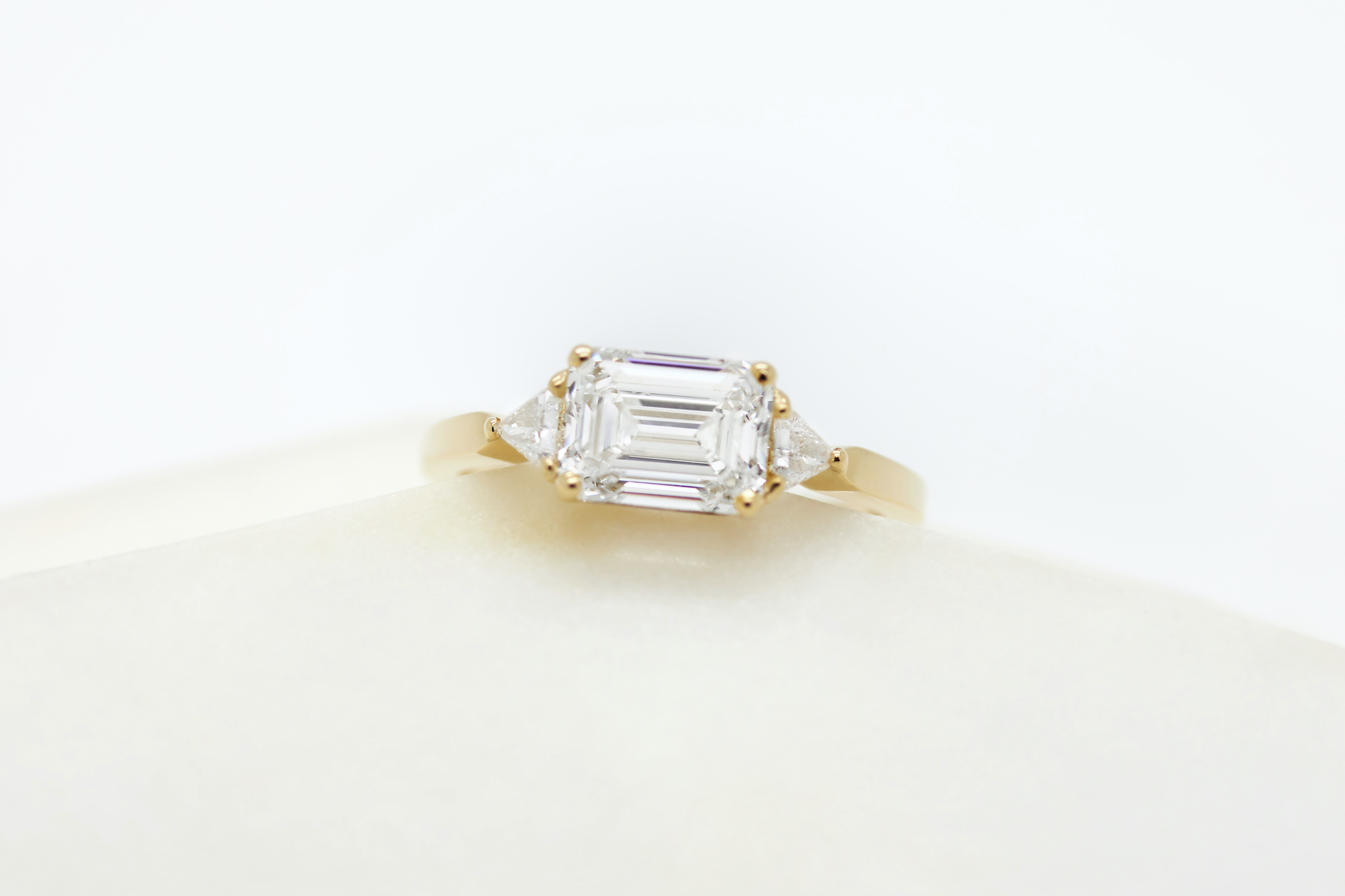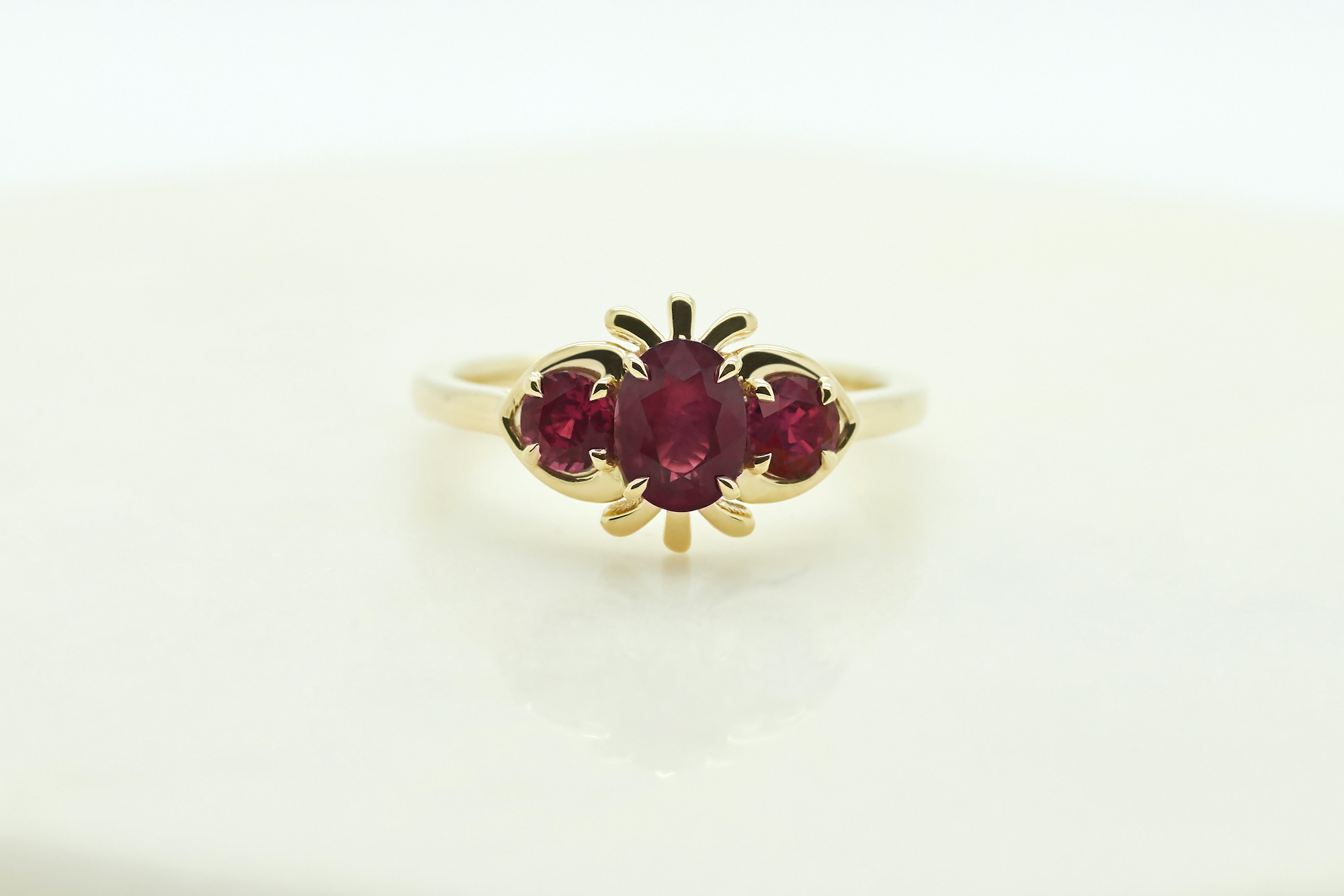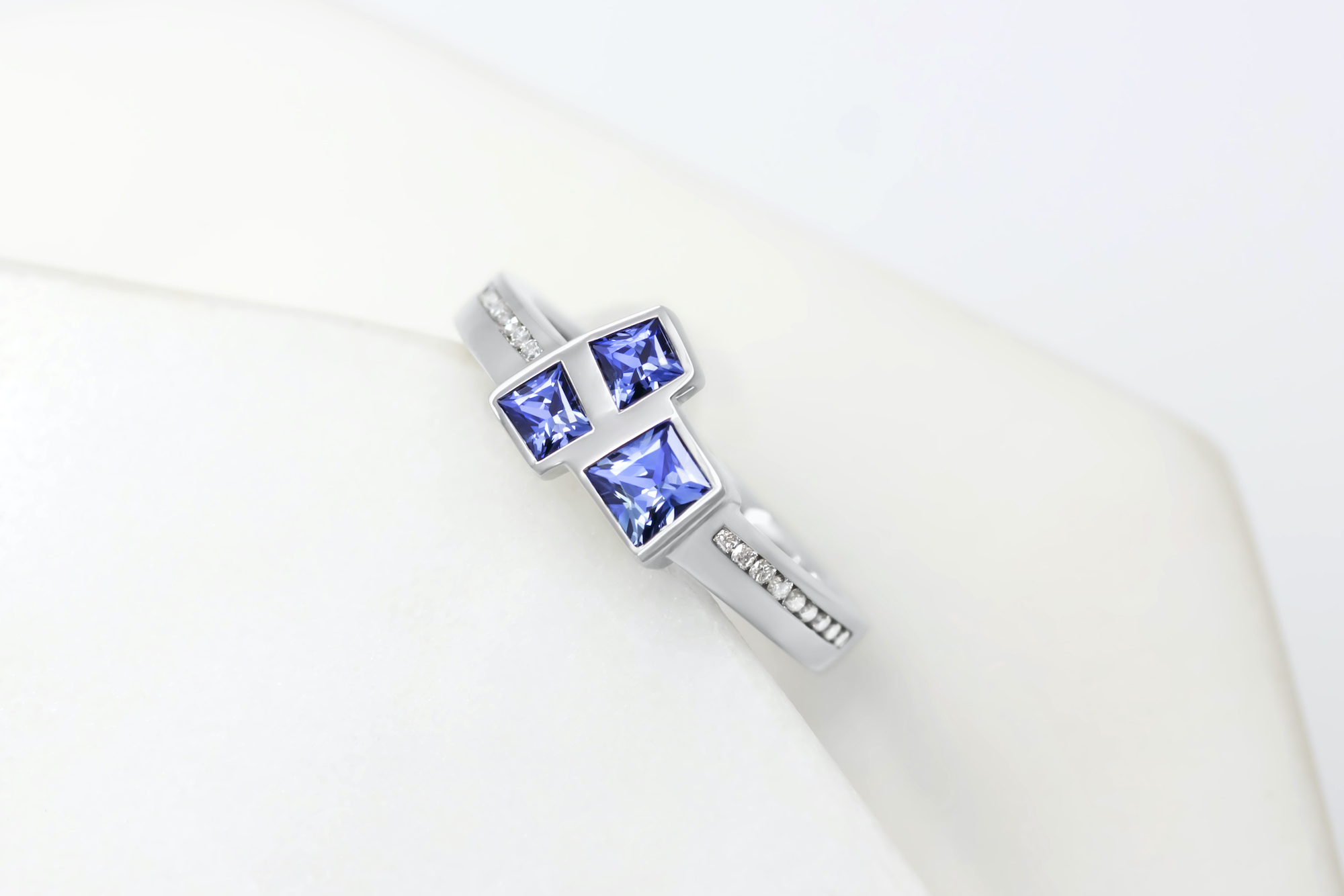 The beauty of the trilogy style, also known as a trinity ring, is that it can be classic, contemporary or anything in-between. This style is often coveted for what the three gemstones symbolize: the past, present and future. Perfect for an engagement ring, right? "Any classic three-stone setting can be reimagined, simply follow your intuition and some basic principles about symmetry," says Earlam-Charnley.
UNIQUE ENGAGEMENT RING STYLES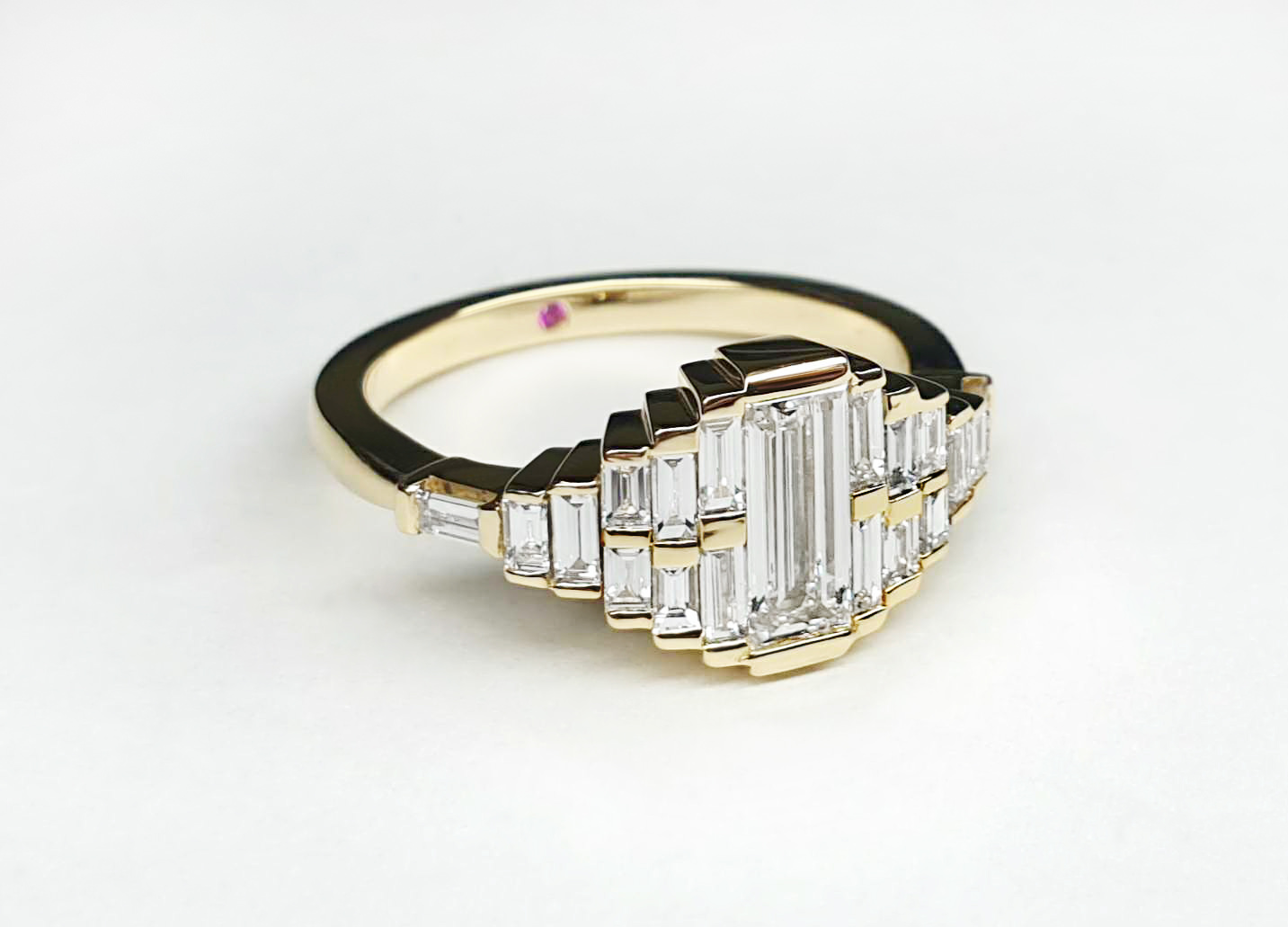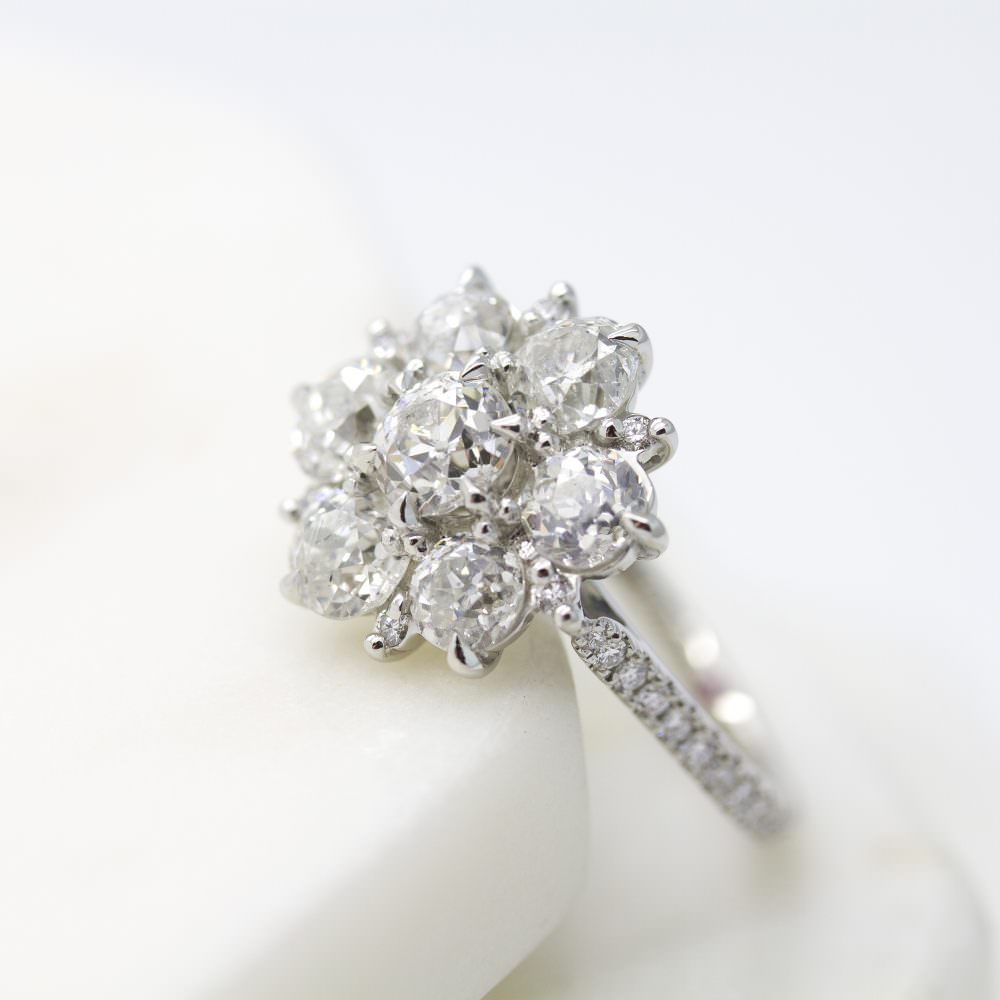 Cluster
Cluster engagement rings are growing in popularity due to the fact they combine luxurious style with budget-friendly design. Because they often feature a smaller carat weight of diamond, while still producing a lot of sparkle, they naturally cost less than rings with larger stones without having to compromise on quality, and the designs themselves tend to be so unique, they're sure to be a showstopper.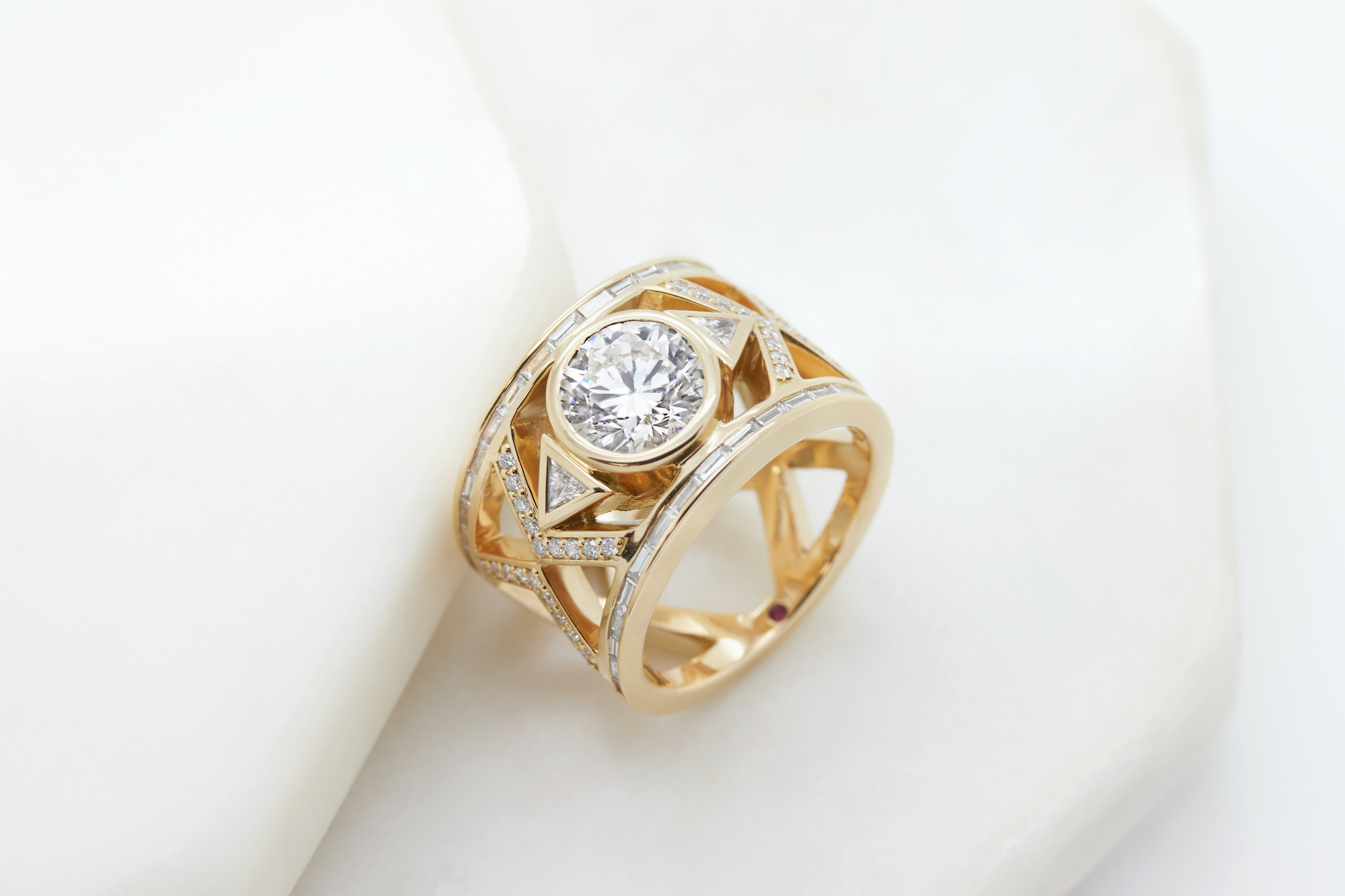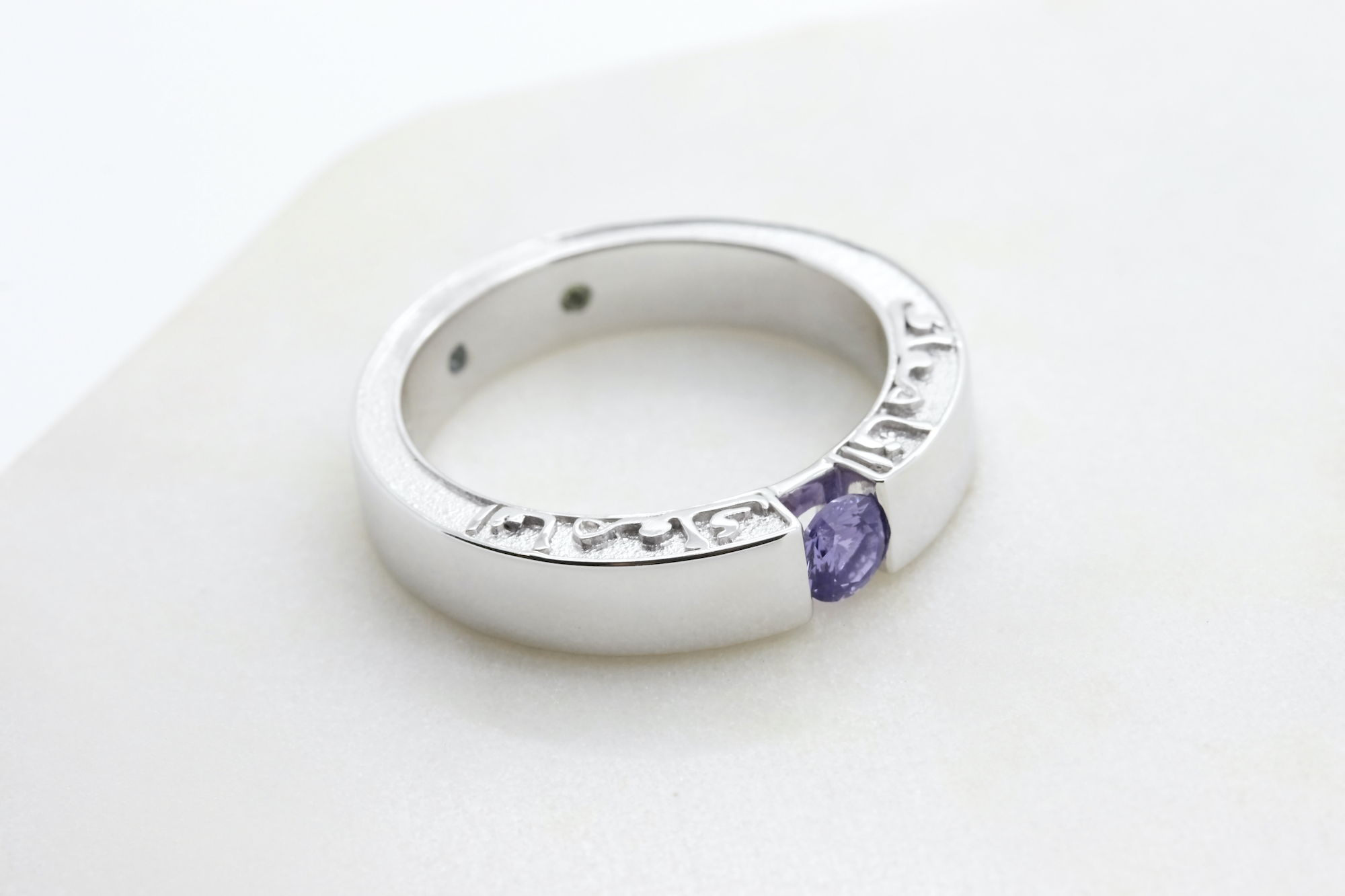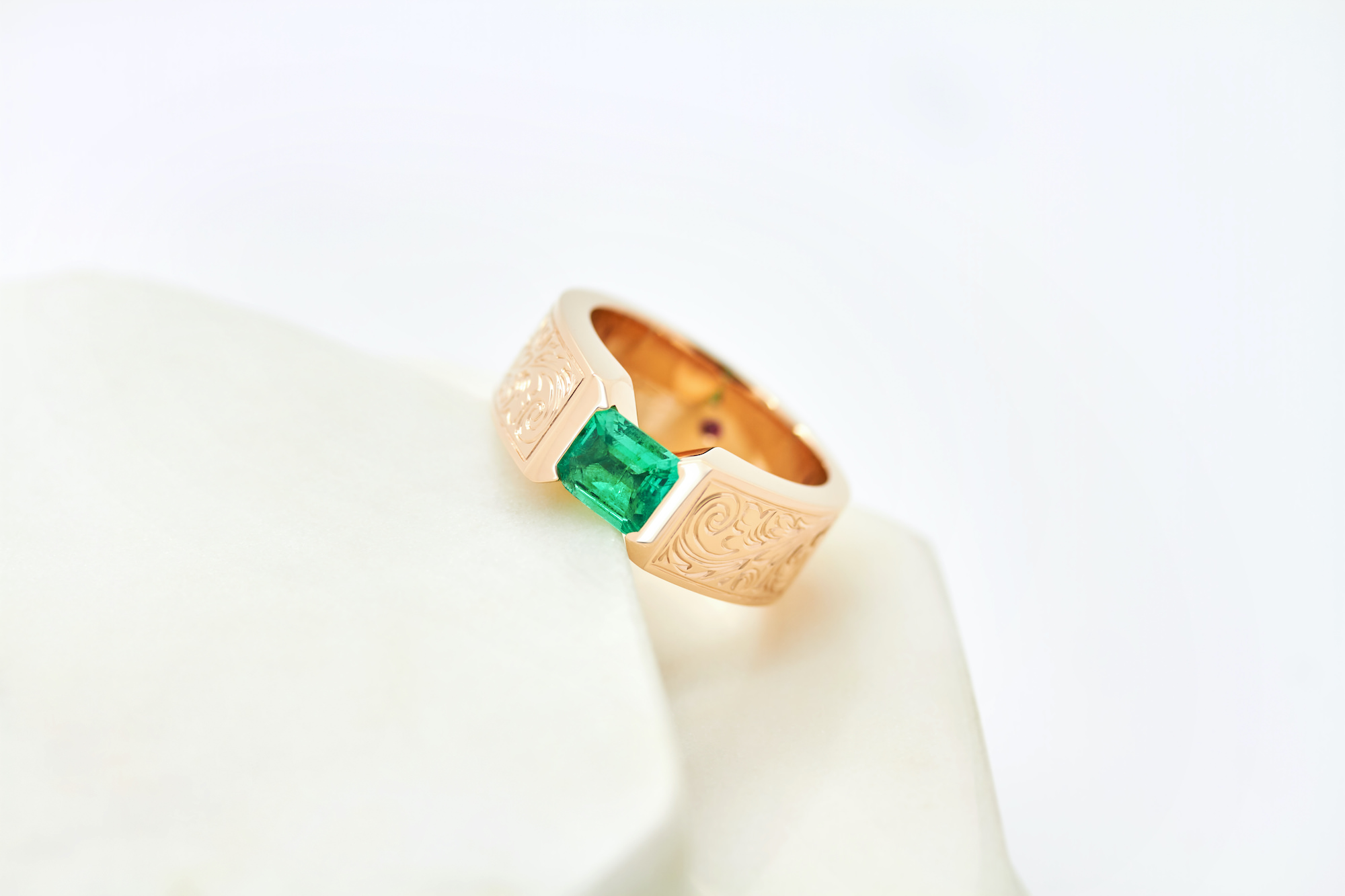 Wide Band
Wide bands have been associated with masculine styles in the past, but jewelers like Taylor & Hart are now also creating more feminine designs with a large metal surface, giving the wide band style tremendous versatility. Utilize the extra space by adding a personalized engraving for your sweetheart!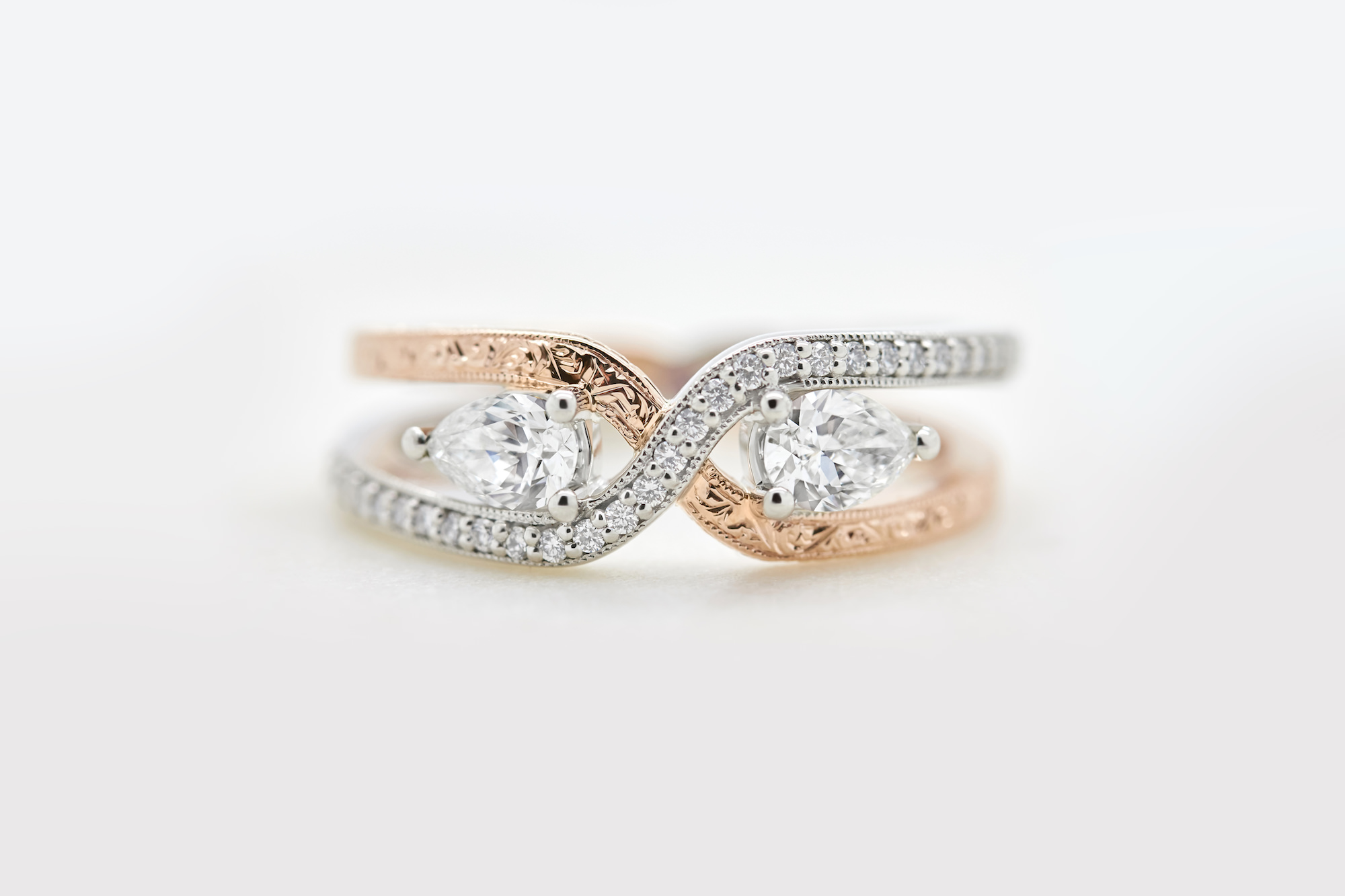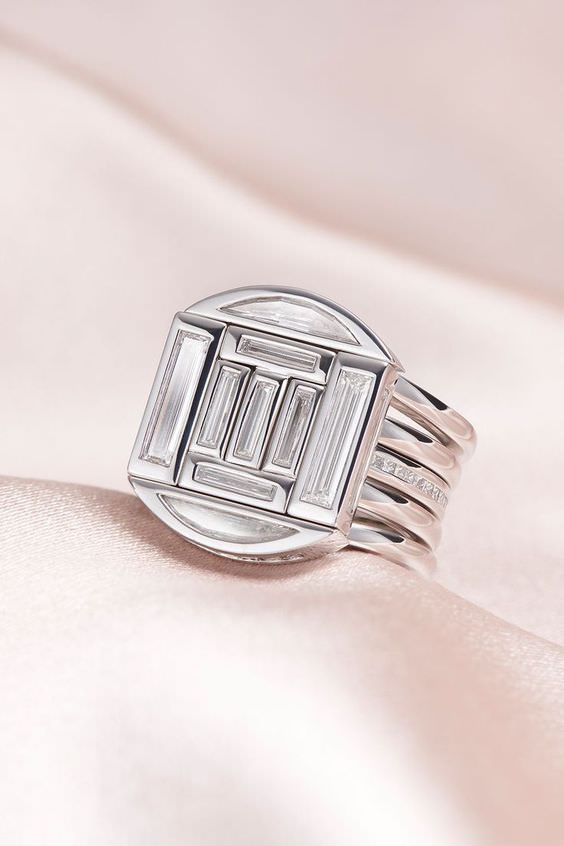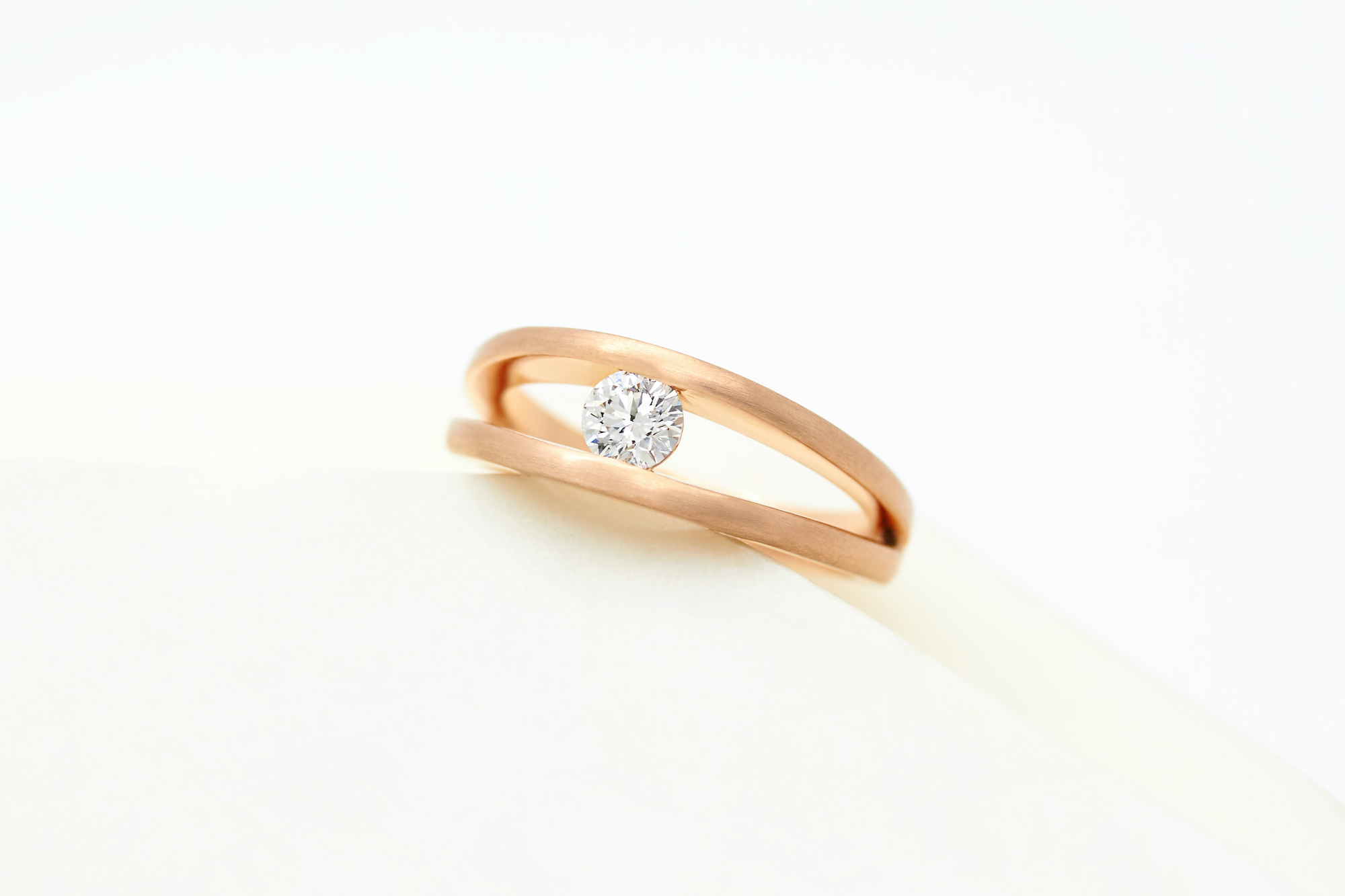 Multiple Band Stack
The pavé, plain or split shank bands have always been popular ways to add volume to your engagement ring style, but today stacking multiple rings on your ring finger is a look many people are after. "By stacking contrasting rings together the possibilities for personalization will allow you to attract attention not only with your gemstones, but with the metal work, too," says Earlam-Charnley. Perfect for someone who desires a truly bespoke engagement ring look.