While we love a black-tie wedding as much as the next wedding blog, we have a soft spot for those couples who infuse a little bit of party and personality into their big day choices. Lately, we've seen a lot nontraditional wedding neckties pop up with fun prints and color combinations. The editors at Love Inc. have gone on the hunt for the quirkiest, most wedding-alternative neckties we can find on Etsy, and let us tell you — they did not disappoint. From a bowtie made out of the map of New York City to one shaped like a mustache, there's a little something for everyone.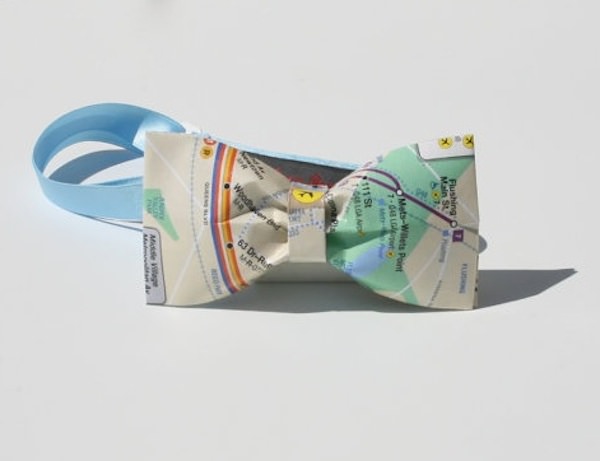 Madeline's Beaux Ties just showcased their bow tie arsenal at Toasted Brooklyn and we were totally obsessed with everything we saw. This charming Etsy shop specializes in origami bow ties — you read that right, they're all made out of paper! Bring in a page from your favorite book, a map of the city she proposed in, a handwritten love note … the options are endless of what she can create ties from!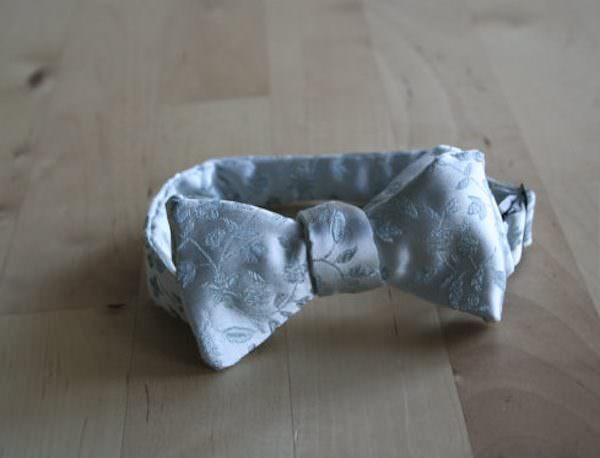 Another vendor out of Toasted Brooklyn, Qwerty makes ties for any gender at any time. We're loving this soft brocade bow tie because it's at once feminine and masculine.
Perfect for a winter wedding, this tie from BingJewelry is actually knitted, yet still looks and ties like a regular silk tie. We love this fresh take on an old classic — and the evergreen winter trend of Fair Isle print got us hooked as well!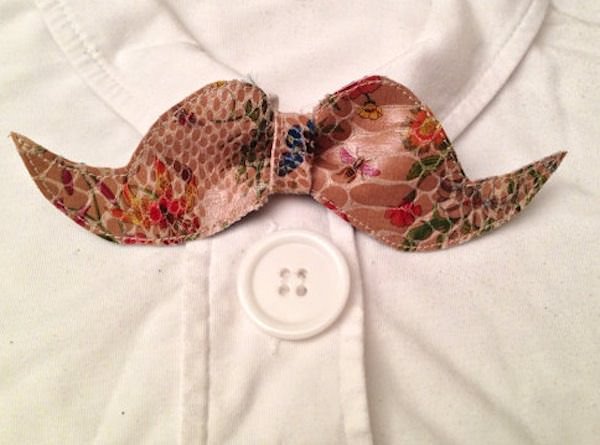 We mustache you a question and can't shave it for later (sorry, we had to!). It's even got an added sophisticated flair in a faux snakeskin print; this accessory from IVLX is sure to be the conversation point of any event you attend.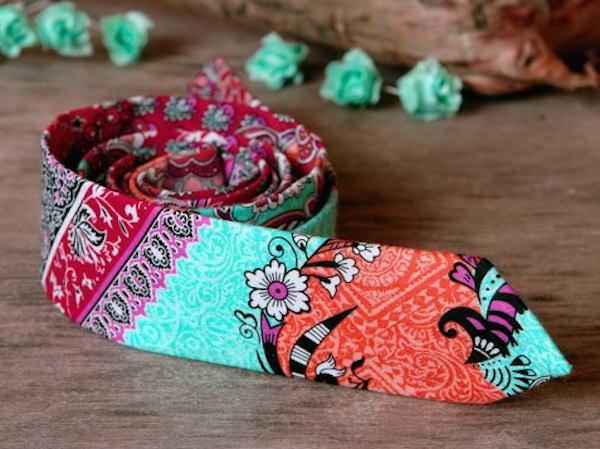 Sometimes you just have to get your Lilly Pulitzer on, and this floral aqua tie from TheBestBoysTies is super reminiscent of those classic Southern belle prints. It's eye catching and vibrant, and would go perfectly with a dark suit or dress.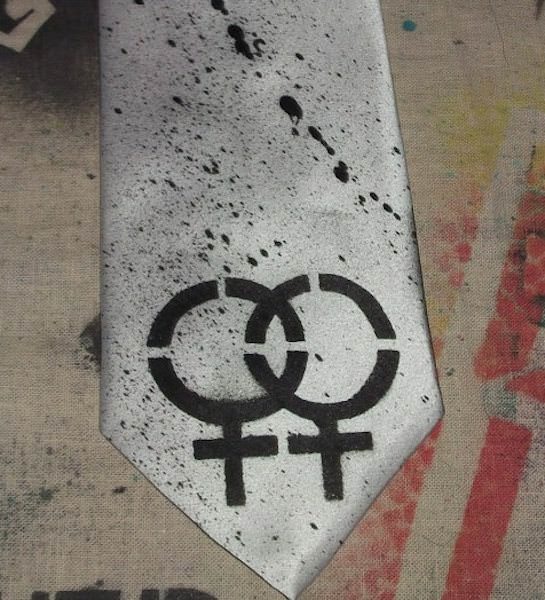 We love this Rainbow Alternative tie because not only is it meant for women, it straight up yells it. Pride tie FTW!
By Meghan Kennedy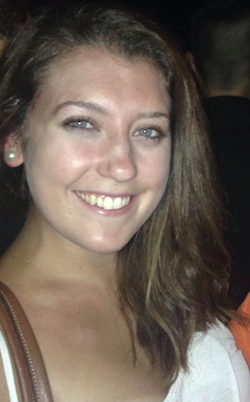 Meghan is a recent graduate of SUNY Geneseo with a degree in Personal and Professional Communication. You can find her at the nearest Chipotle tweeting about Drake, her sorority little and Project Runway.