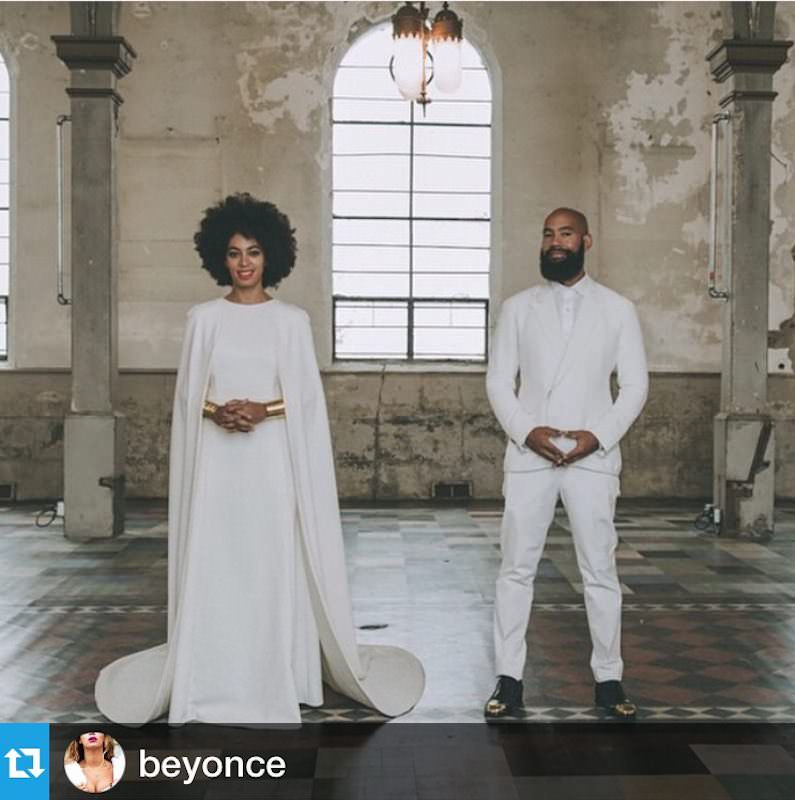 Solange Knowles married video director Alan Ferguson in a surprise (at least, to the rest of the world) ceremony this past Sunday in Louisiana. Solange, a singer, is probably best known for holding the title of little sister to a certain mega superstar. You might know her: does the name Beyoncé ring a bell?
The newlyweds got married at the Marigny Opera House. Solange, clad in a gorgeous cream Stephanie Rolland jumpsuit, rode bikes around New Orleans with her beau before arriving for the ceremony. The plunging neckline and deep red lip would normally make you think she was headed out to an awards show, not her own wedding — we're seeing a possible trend starting to form here! Jumpsuits are trending like crazy on the runways, so we're not surprised Solange decided on the ensemble for her arrival.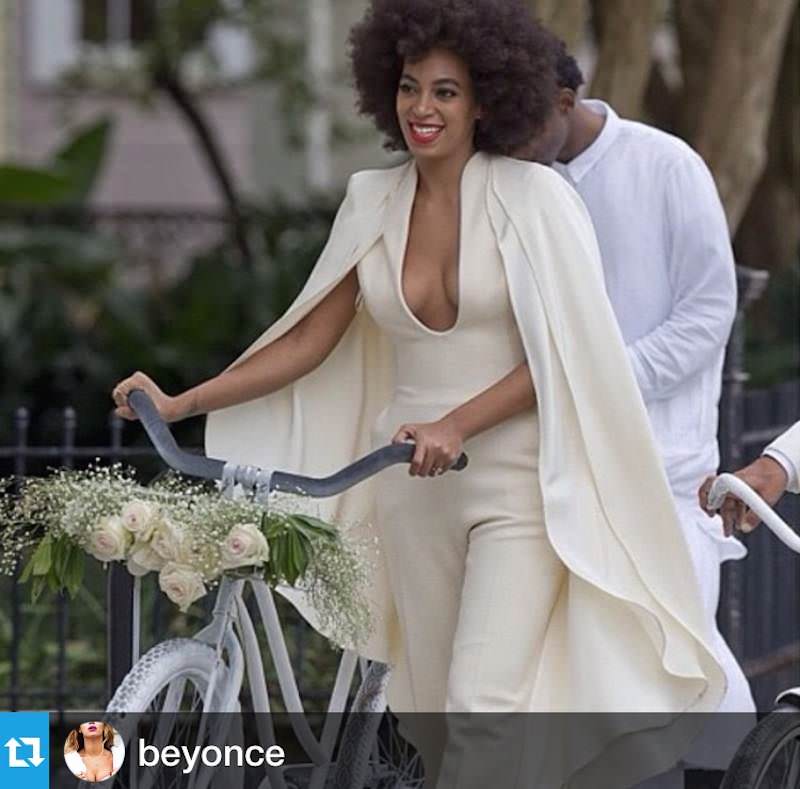 She promptly changed into a dramatic floor length gown designed by Humberto Leon for Kenzo, complete with a cape and armed with family members at her side. Beyoncé released a few pictures of the wedding party as well on her Instagram — everyone was dressed in head-to-toe white. What is it with celebrities and all-white bridesmaids? Regardless, we think it's a super cool way to celebrate your nuptials and looks amazing on camera.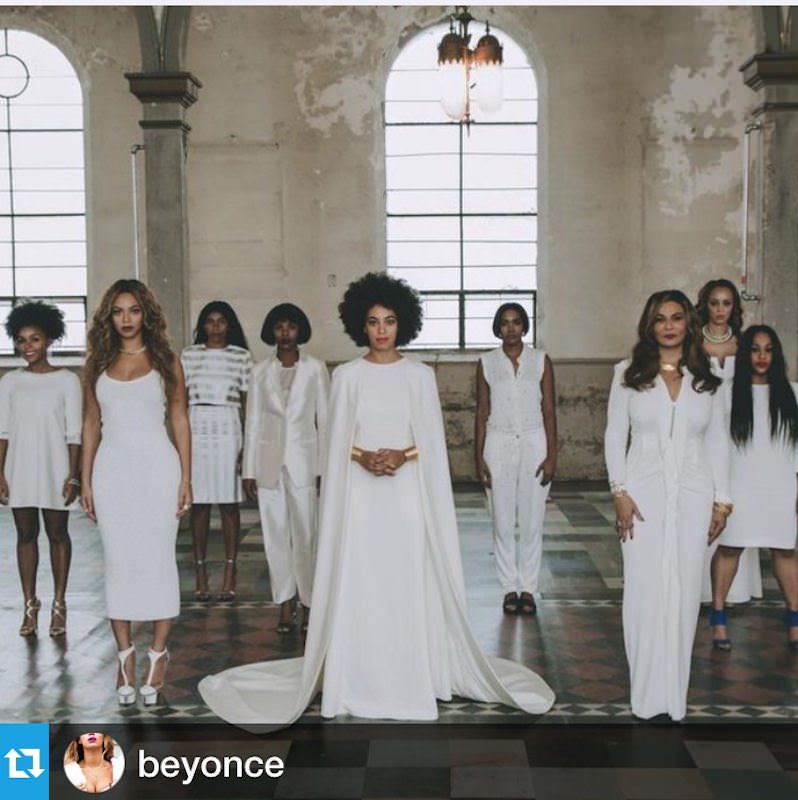 Congratulations to the happy couple!