There are so many decisions to make when planning a wedding, but for Niamh and Karl, the venue was one of the easiest. "Choosing Portugal as the place we wanted to celebrate was one of the easier decisions when planning the wedding," Niamh says. After spending holidays and making memories together on the Algarve, the bride and groom adored southern Portugal and were so excited to bring their friends and family there for a destination wedding. "Os Agostos was the only venue we went to see, and we fell in love with it — even on a dull and wet day in October!"
Captured by Passionate Wedding Photography, Niamh and Karl's wedding day was filled with plenty of sunshine, loads of laughter and genuine celebration for their relationship of more than nine years. We loved the summery watercolor details and the whimsical hanging flowers in mason jars for the ceremony as well as the poolside, al fresco reception where the bride and groom celebrated with their friends and family well into the night!
The Love Story
Niamh was on work placement from college and Karl had just returned from living in Australia when they both began working at the same investment bank in Dublin. They quickly struck up a friendship and got to know each other over a few months until Karl finally asked Niamh to go to a rugby game with him to watch Leinster vs. Edinburgh. Eight years later, Niamh and Karl went on the journey of a lifetime and traveled the world for eight months. After exploring South America, New Zealand, and Australia, they were in Thailand celebrating Niamh's birthday and the Thai new year when Karl surprised her by getting down on one knee.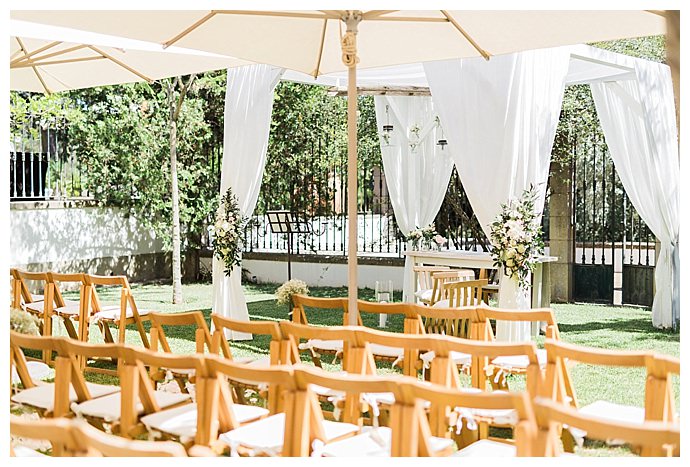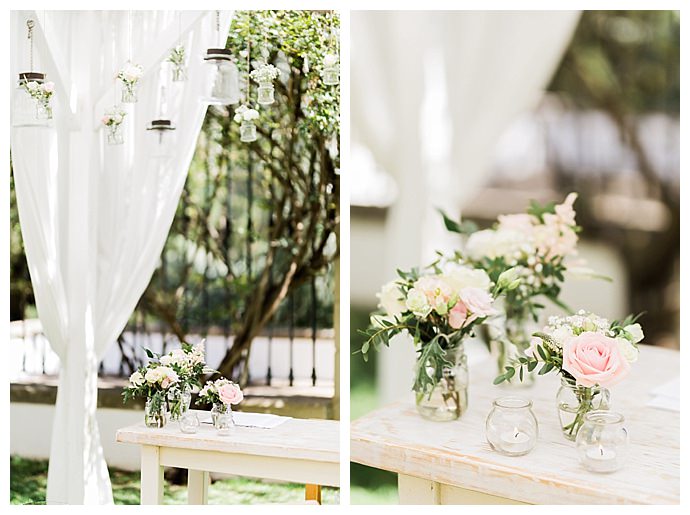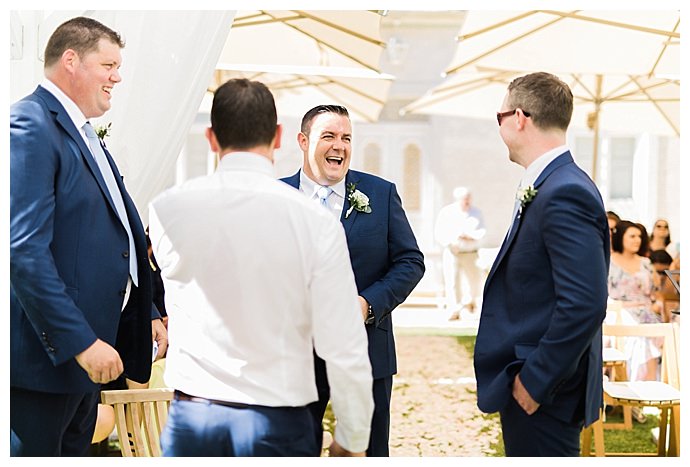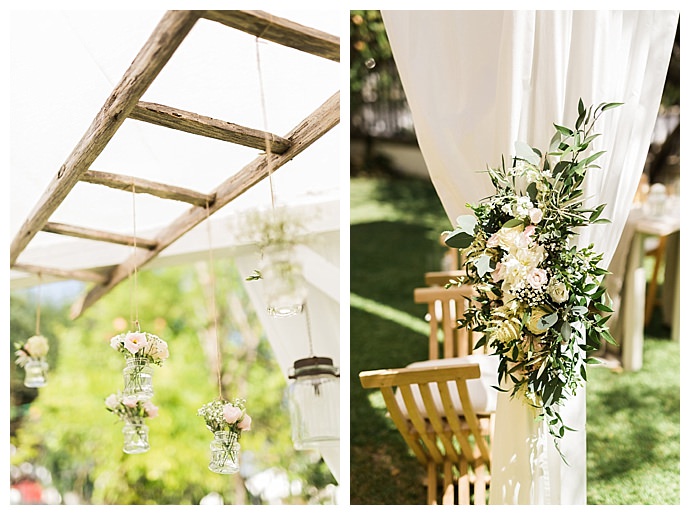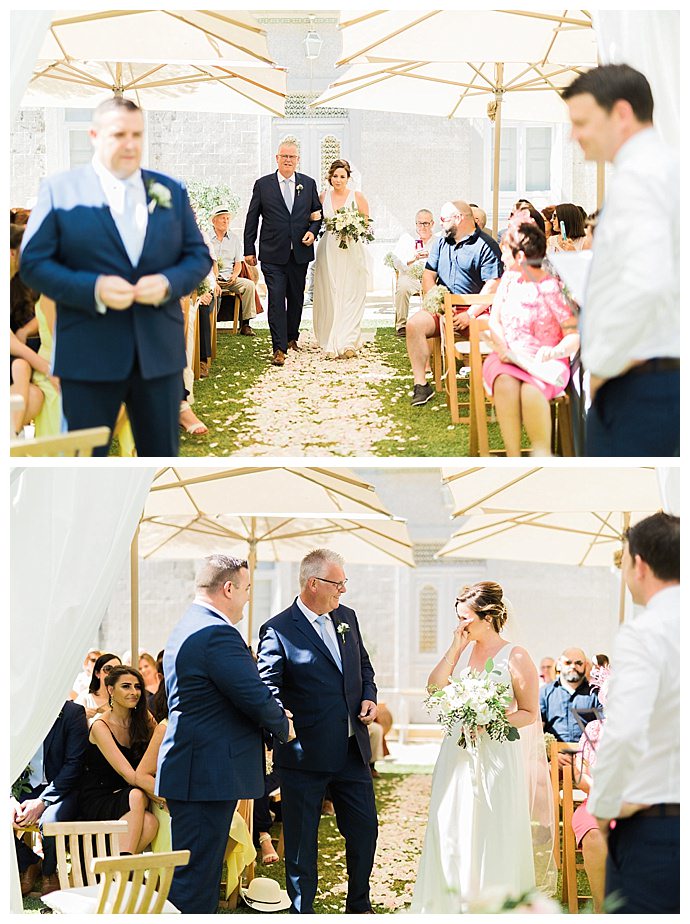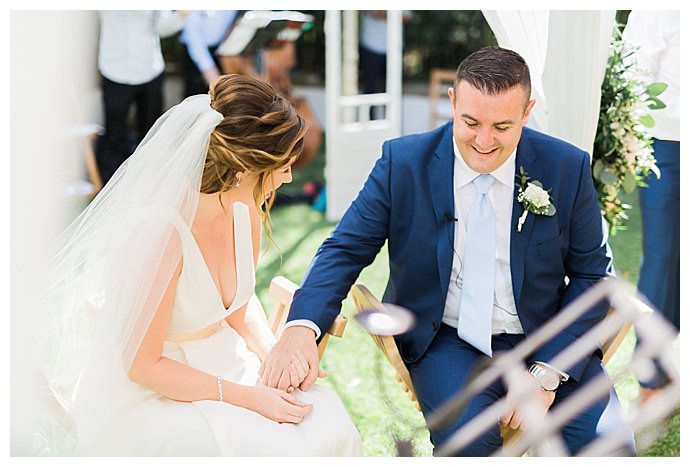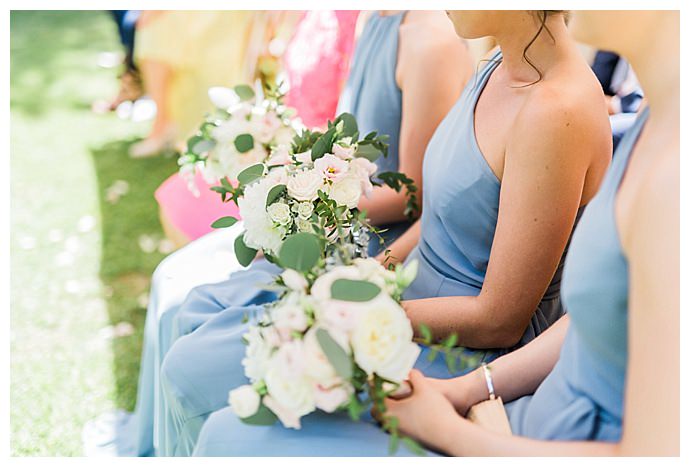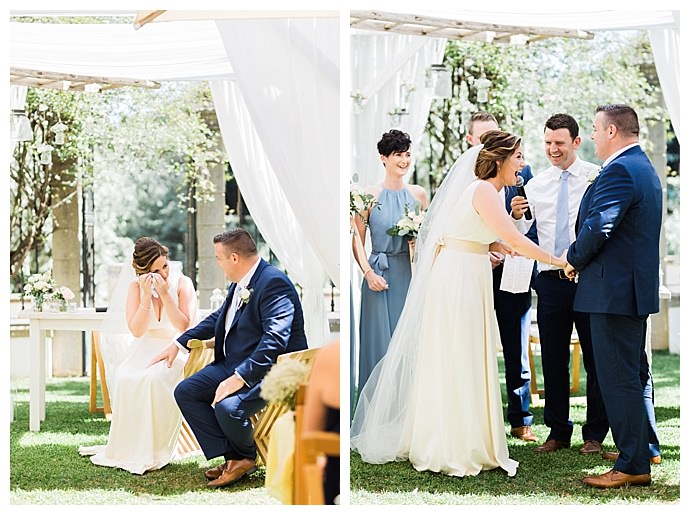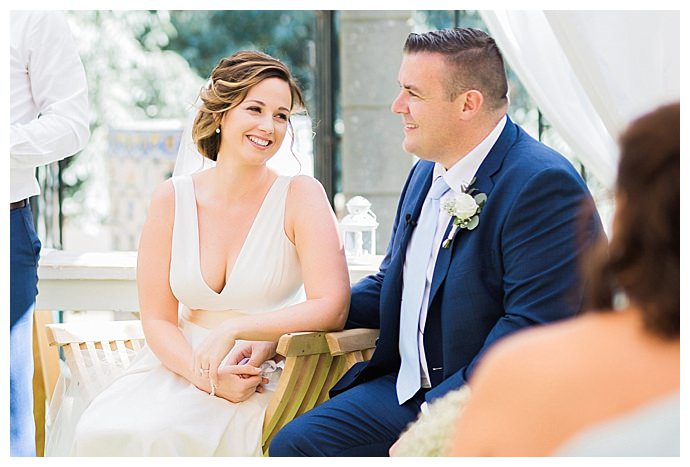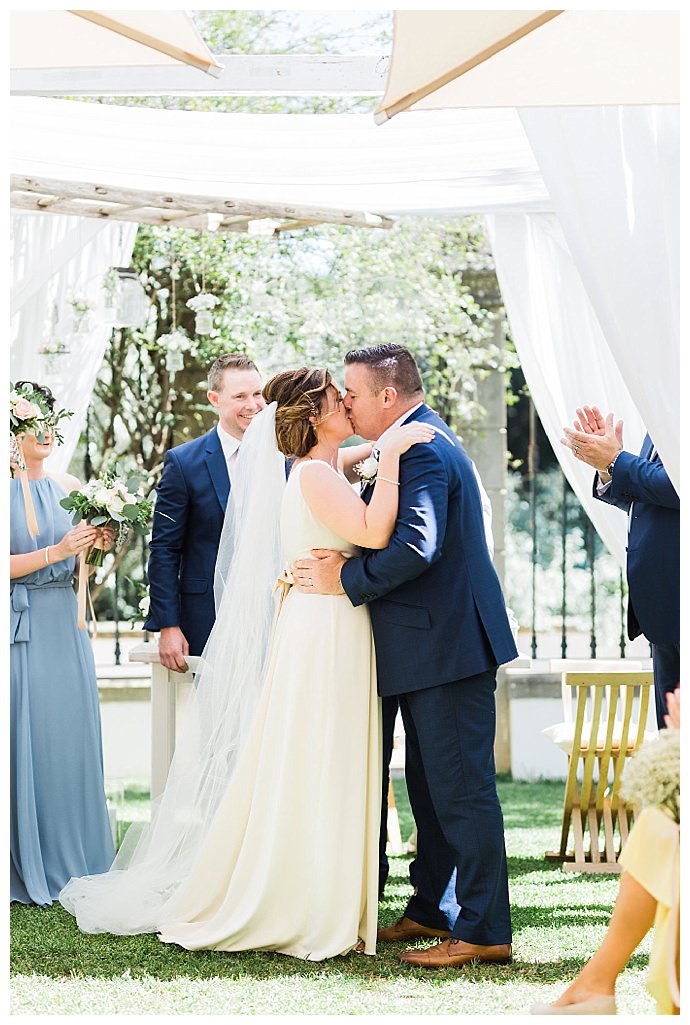 The Ceremony
Niamh and Karl envisioned a non-religious ceremony for their wedding, but they wanted it to feel personal, so they asked their close friend Joey to officiate. Joey did an abundance of research and included various wedding traditions specific to Portugal in his opening speech while also paying homage to Niamh and Karl's travels. He even created a vessel that held water from their local beach in Ireland as well as rocks and shells from their favorite beach in Portugal for a one-of-a-kind unity ceremony. "Not only did he write the ceremony from start to finish, he also wrote five personalized wishes for us as a married couple, helped select music and even paid a visit to the venue before the big day to make sure everything would fit into his master plan!" Niamh says.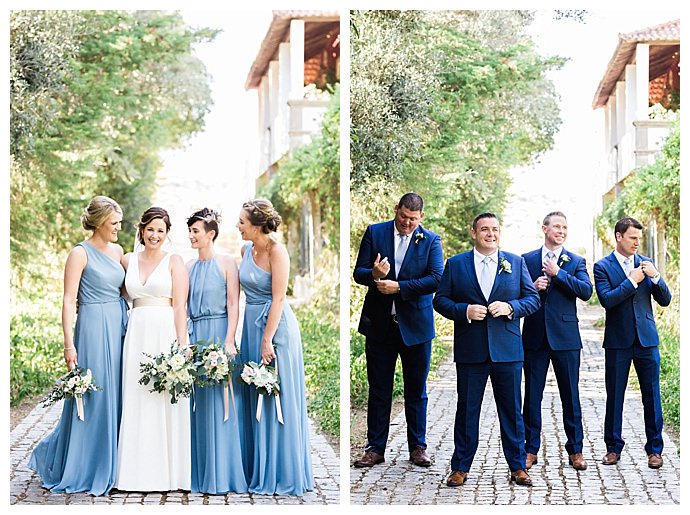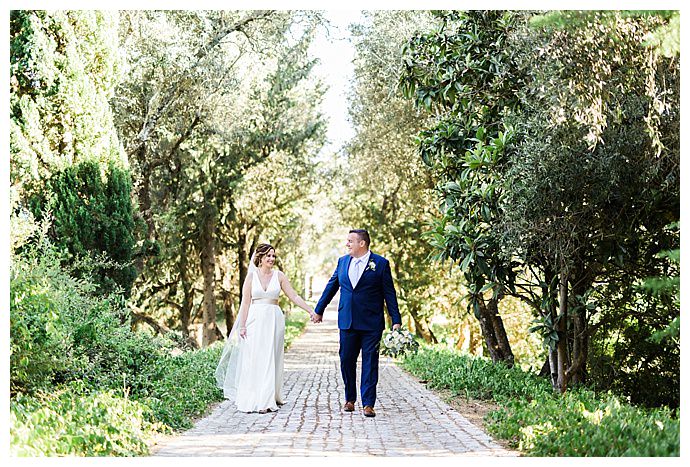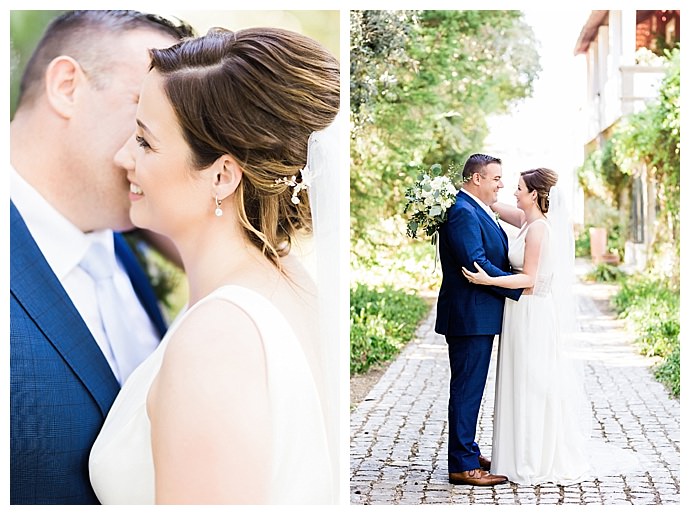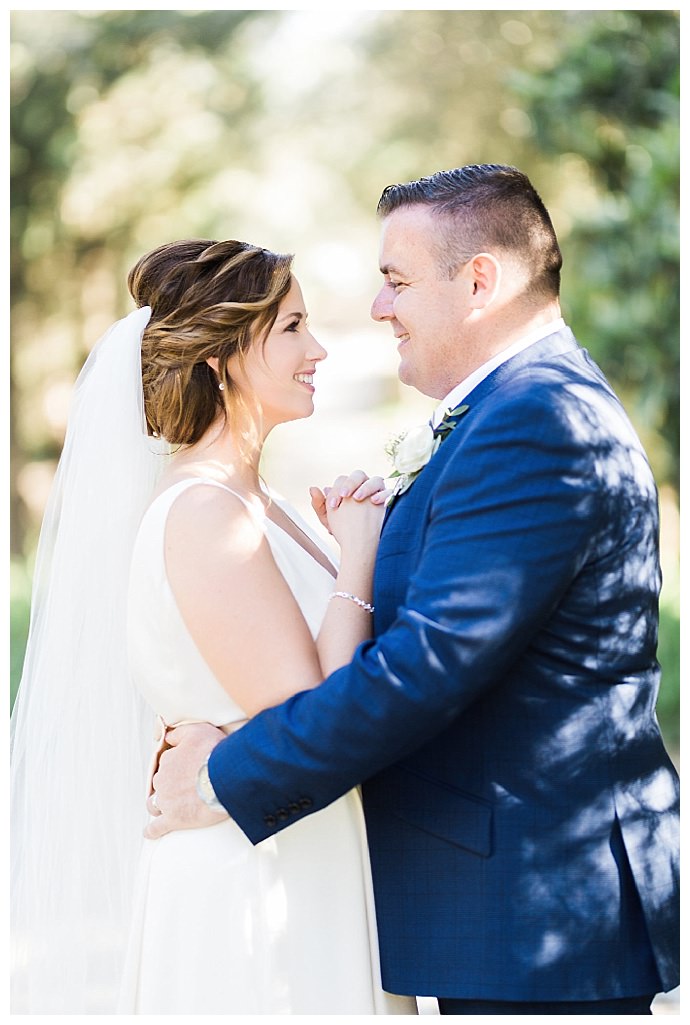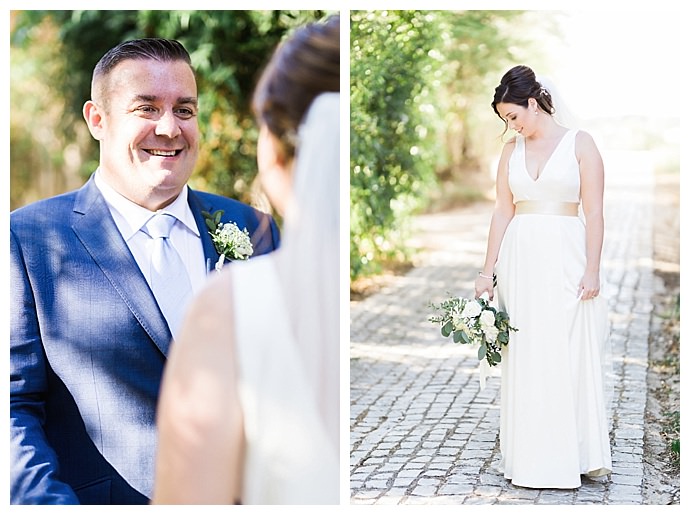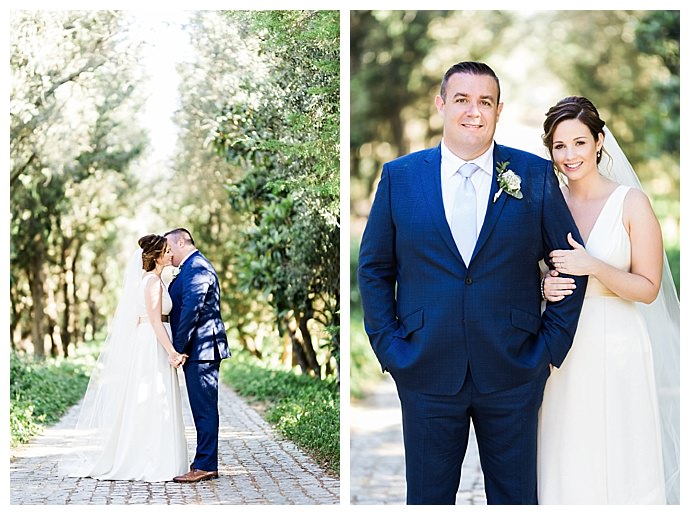 The Party
After the vows, Niamh and Karl celebrated with their family and friends underneath the warm summer sun in the garden at Os Agostos. Rosemary sprigs marked each place setting and tables were decorated with elegant florals while string lights twinkled overhead. "When we were planning, our focus was on good food, nice wine, making sure our family and friends enjoyed themselves and a great party was had," Nimah says. "Os Agostos was the perfect setting for this, and being able to eat outside in the garden was an added bonus!"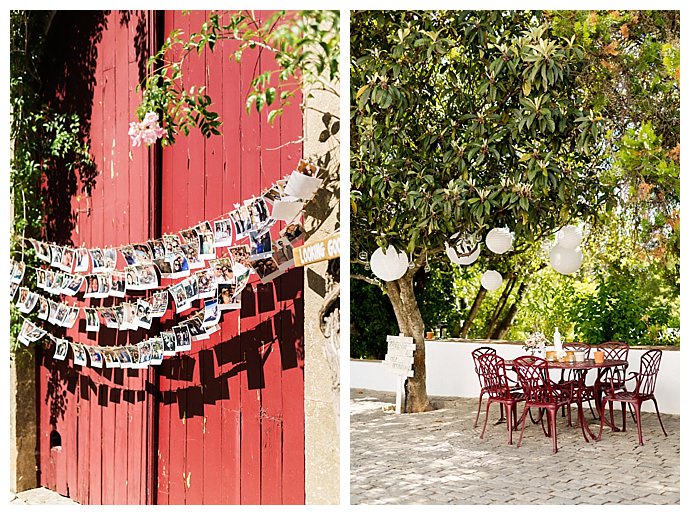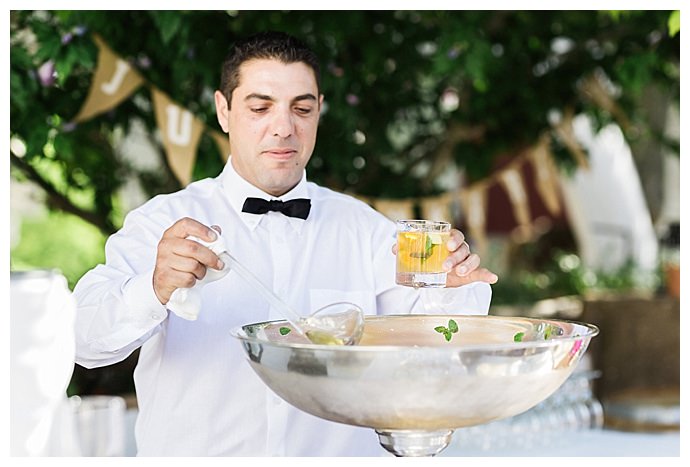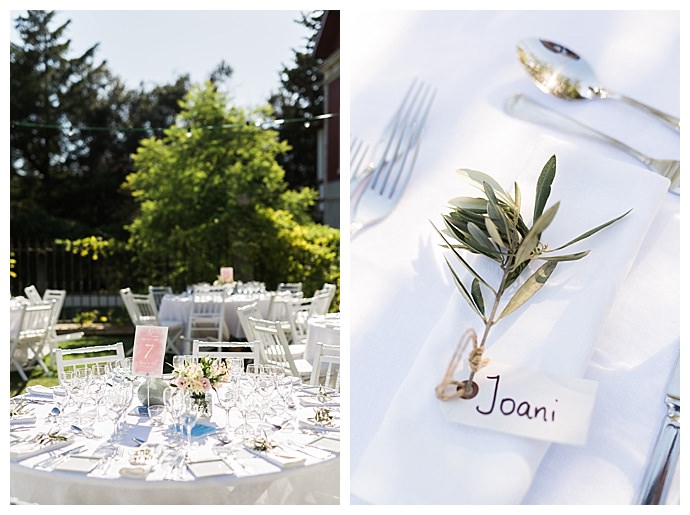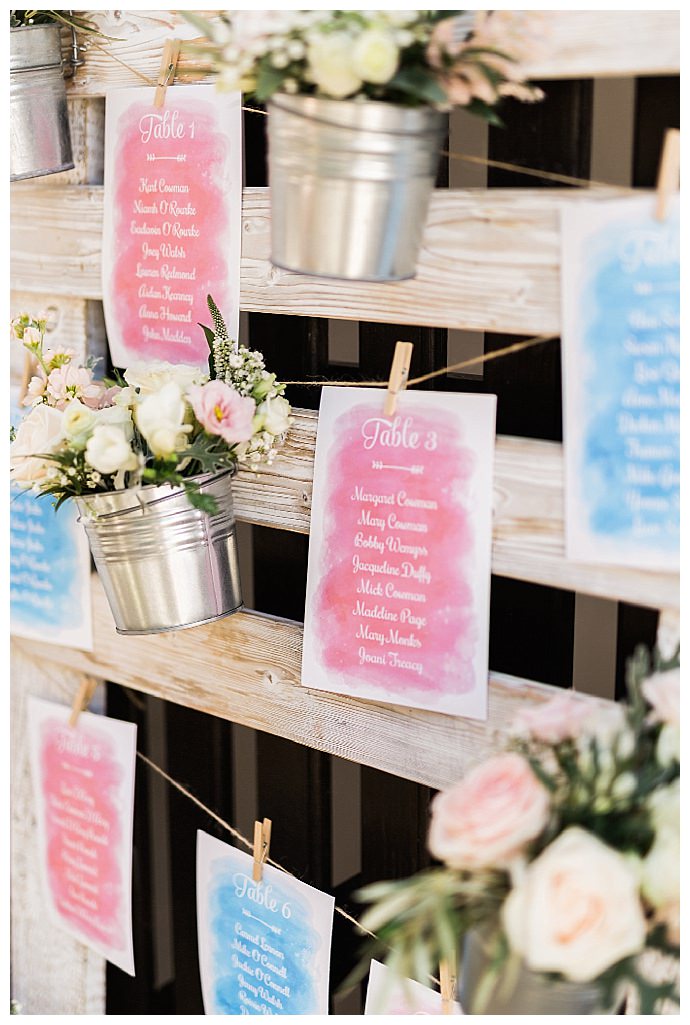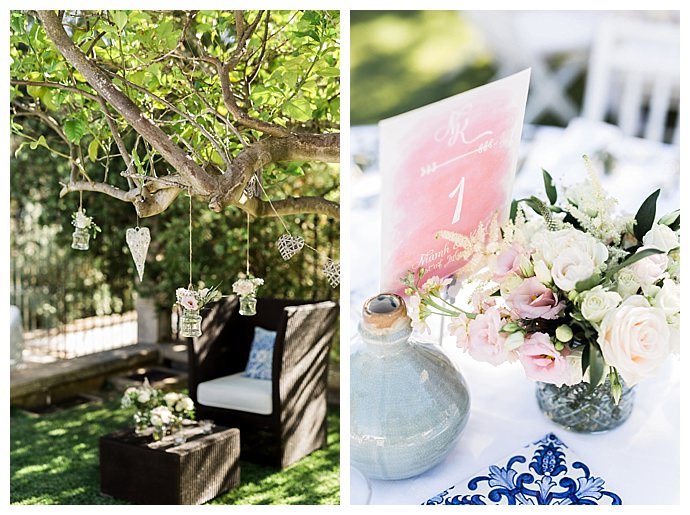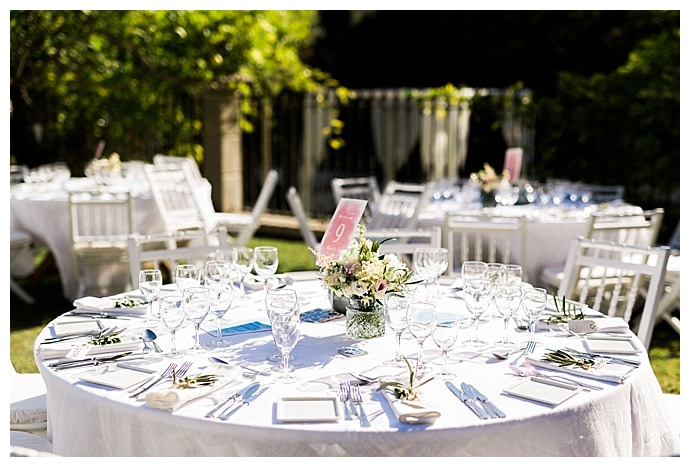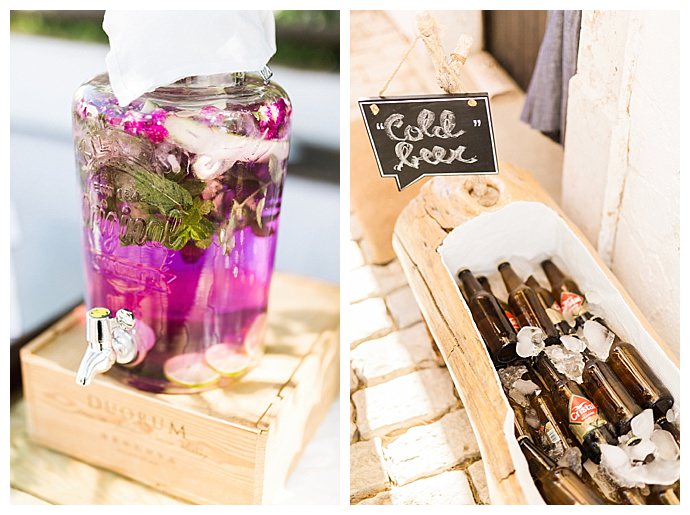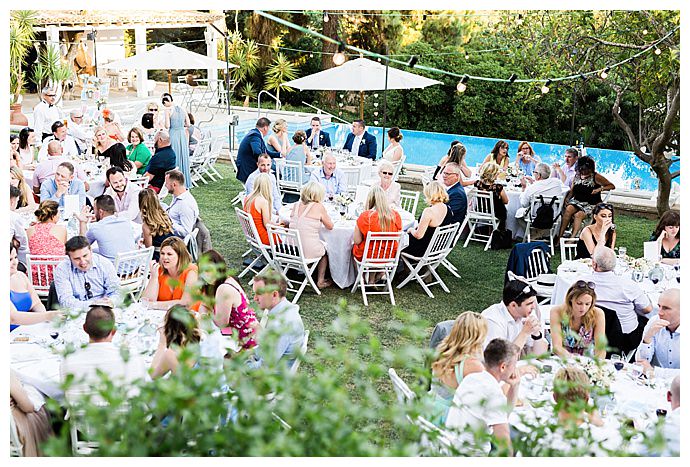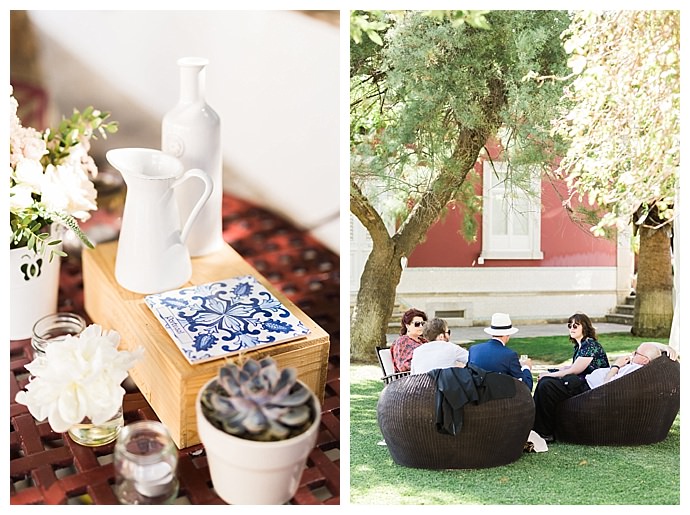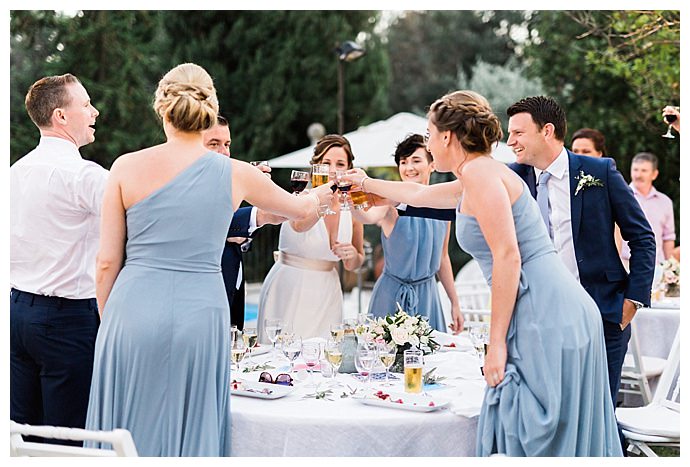 Submitted via Matchology