When it comes to baby gear, I've had to swallow my design pride and just bite the brightly colored bullet as I fill my house with primary-colored toys. In my head, I know it makes scientific sense, as babies are drawn to bright colors, but my design-driven heart aches a little each time we buy something from Babies R Us (which, let's be honest, has about a 25-percent chance of impressing my seven-month-old enough to enjoy for more than two minutes). However, I have found a few pieces that I wanted to share with my fellow design-obsessed parents, that prove you don't have to sacrifice style entirely.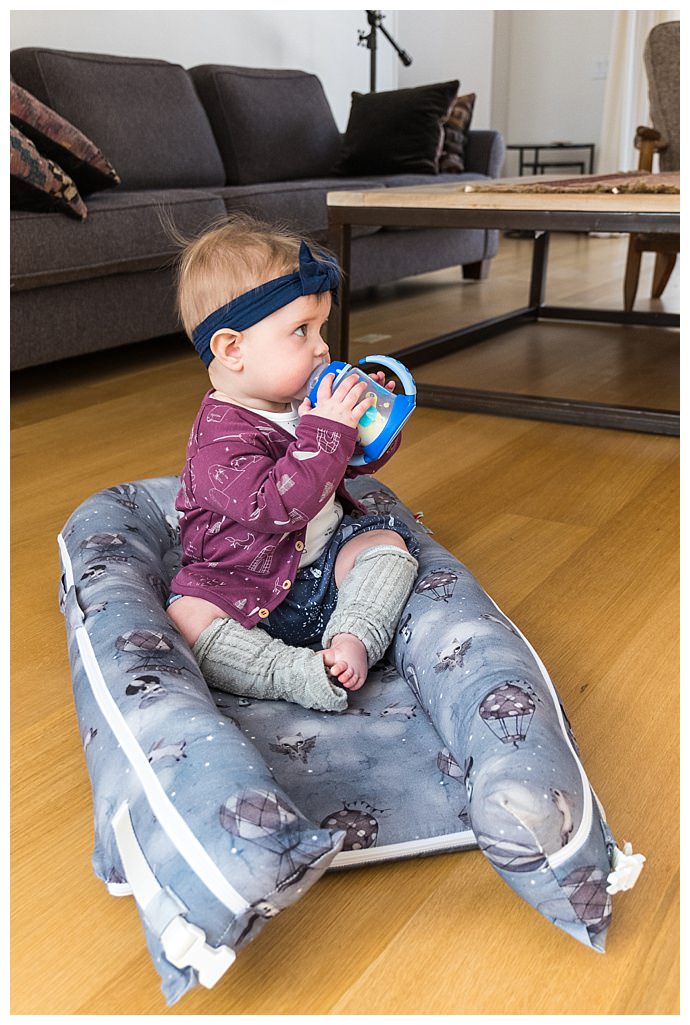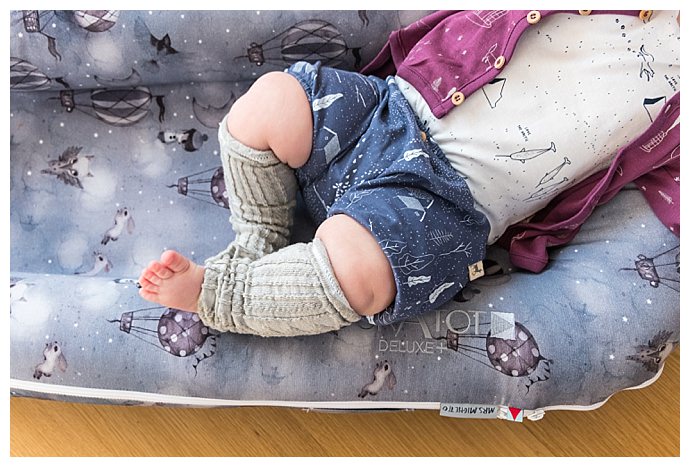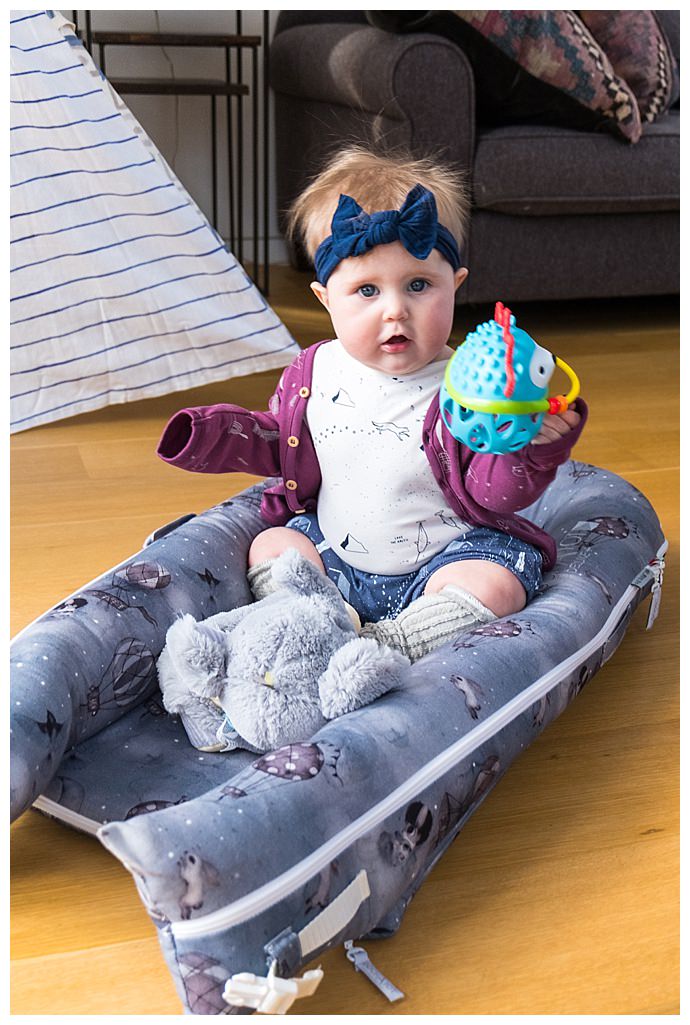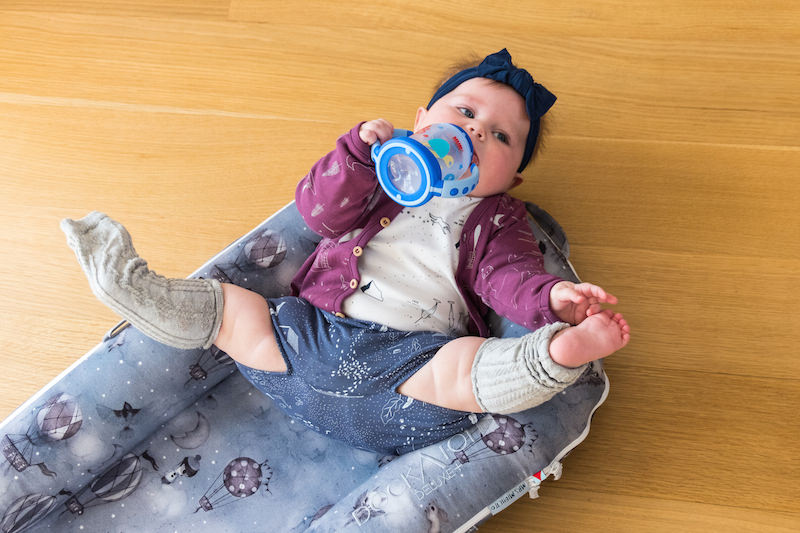 I had seen the DockATot cult following grow on social media but it wasn't until they came out with their Mrs. Mighetto collection that I hopped onboard. The designs from the collaboration are lovely and whimsical, and they recently released their latest collection that I can't stop swooning over: marble-inspired designs, palm tree prints and pineapples. Yes, please! And not only is it pretty but it's a rather genius device — I don't have to worry about her teetering over when I sit her in it to play, and I can lay her down at an angle to feed herself allowing me to actually have free hands (hallelujah!).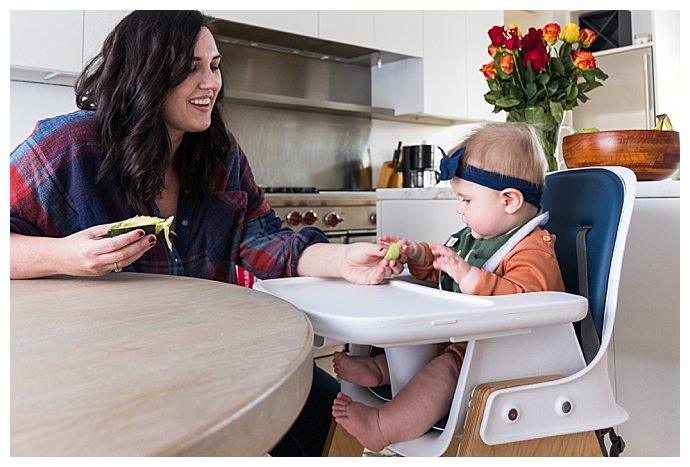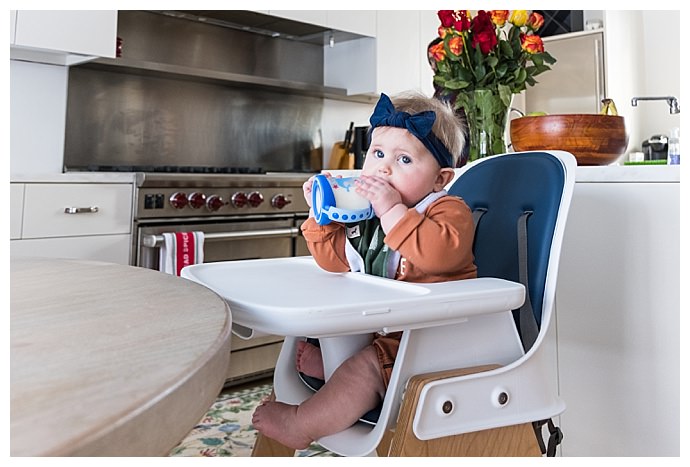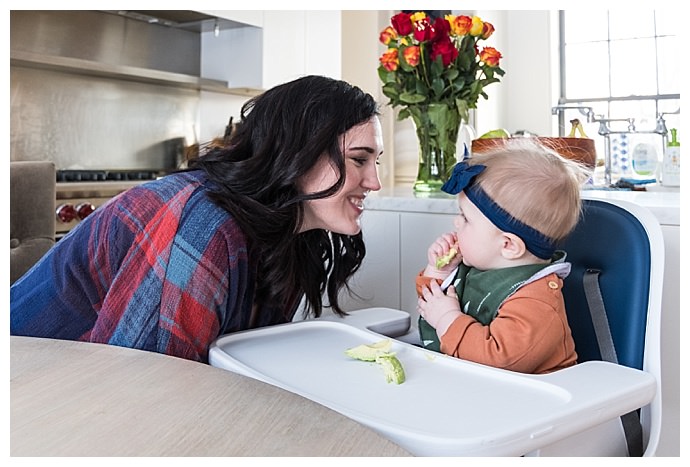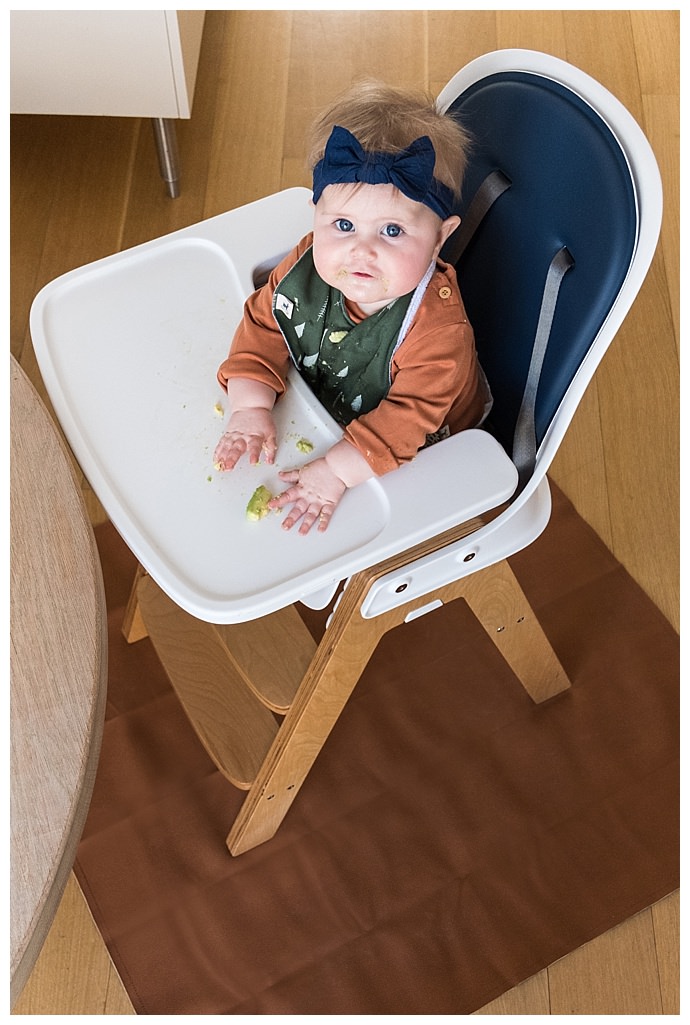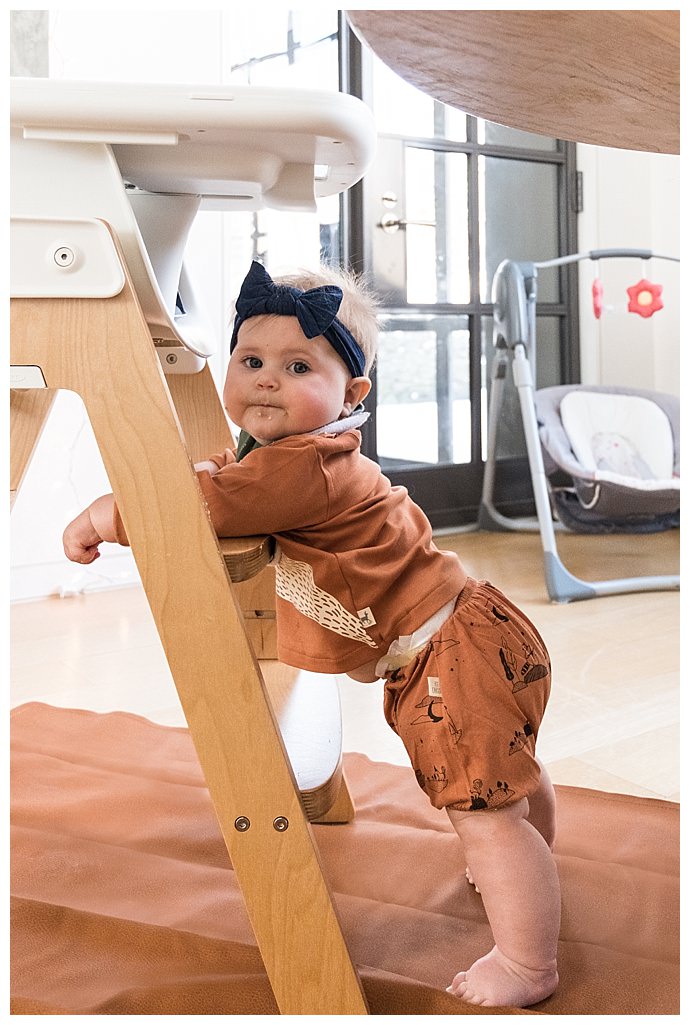 We have recently introduced solids by way of the baby-led weaning method, which means having a highchair that is easy to clean is a MUST. I had been on the hunt for one that ticked off all my checkboxes for a few months, but my search instantly ended when I came across the Sprout chair from OXO. You can mix-and-match the woods and cushion colors, the design is sleek and modern, and did I mention it's so easy to clean!!
The Gathre mat has also come in super handy during feeding time, keeping our floors clean from bits of broccoli that suspiciously do not make it into her mouth. These gorgeous leather mats come in a variety of sizes and trendy prints and colors — large ones big enough for a family picnic in the park, or smaller ones, like this one, that are perfect for baby play or catching crumbs.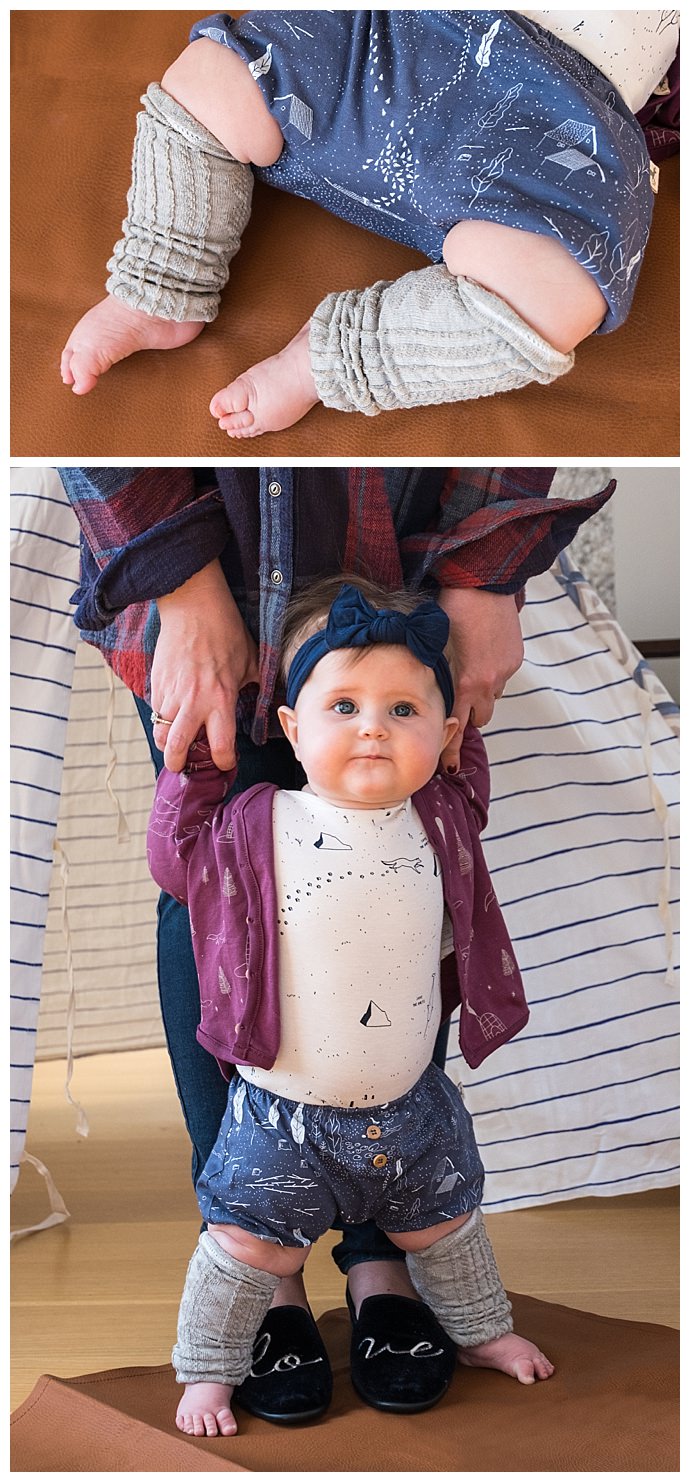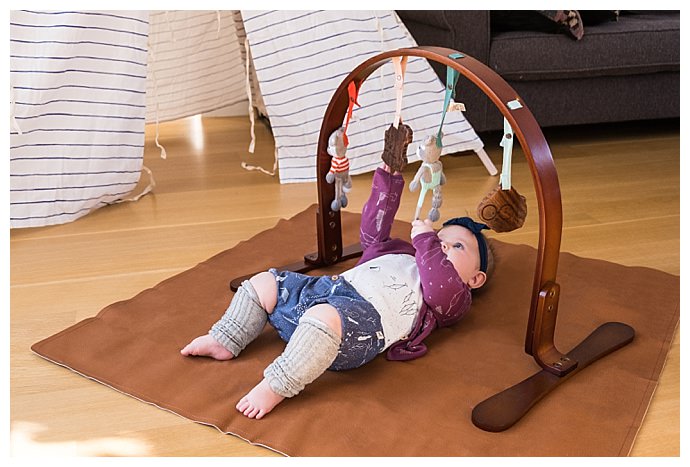 And speaking of baby play, while I'm all for the brightly colored toys with obnoxiously catchy songs, there's something to be said for getting back to the basics with a simple design. Finn & Emma makes beautiful playgyms that are both baby- and parent-approved, bonus that I don't feel the need to hide it away when guests come over. We have the woodland characters one at home and the sleek design fits in nicely with our living room and our little one loves it! And because the wooden teething toys are made from untreated wood and finished with vegetable seed wax, and the knit toys are hand-knit using certified organic cotton yarn, I can rest easy as she's slobbering all over them.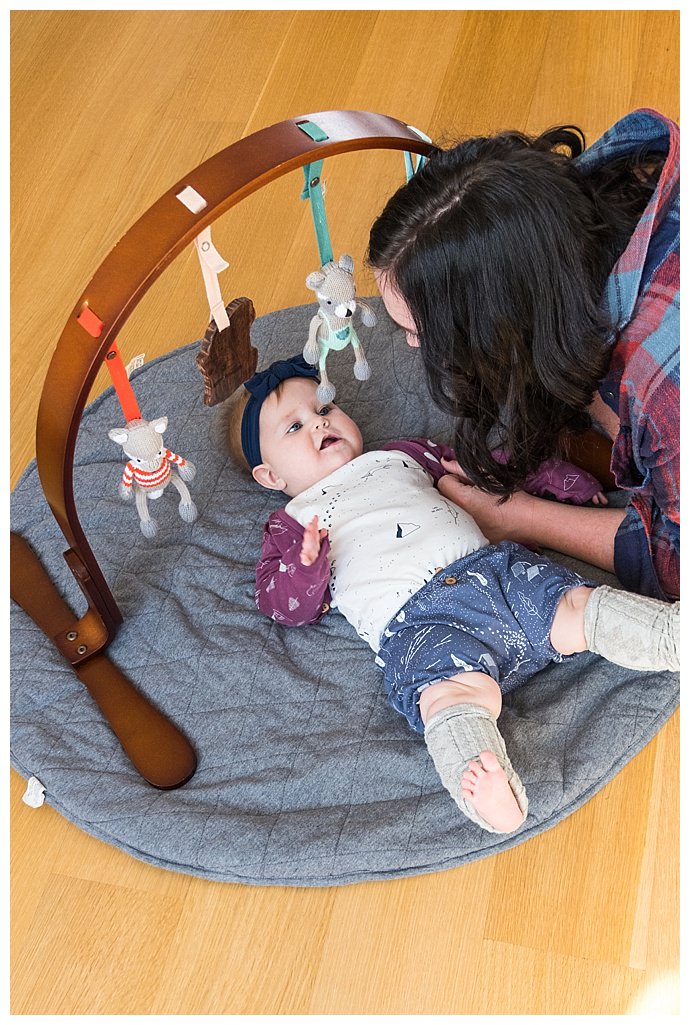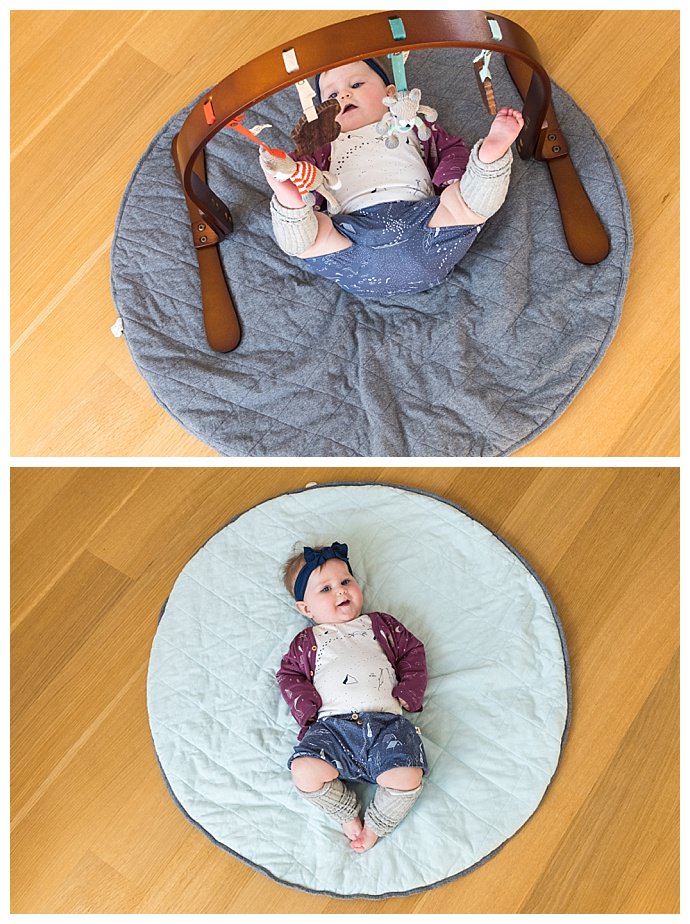 I've found that having a place to quickly lay baby down is essential (we have what I like to call a docking station in almost every room!) and another mat that has been a huge hit in our household is the double-sided quilted playmat from Mister Fly. All of their products come in a stylish gender neutral palette, and their inventory is filled with modern and playful prints and animal accessories.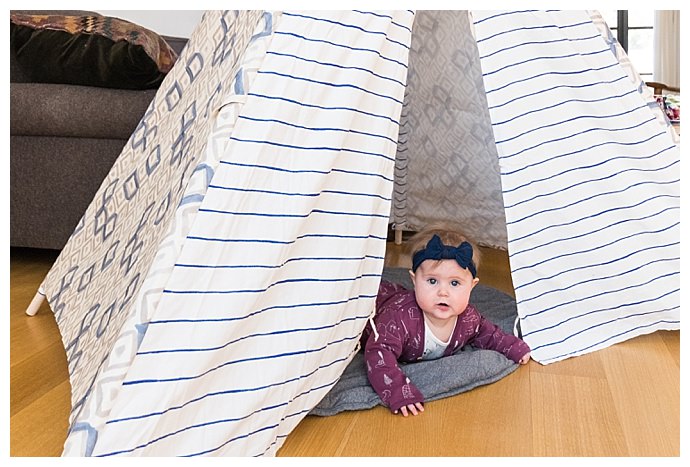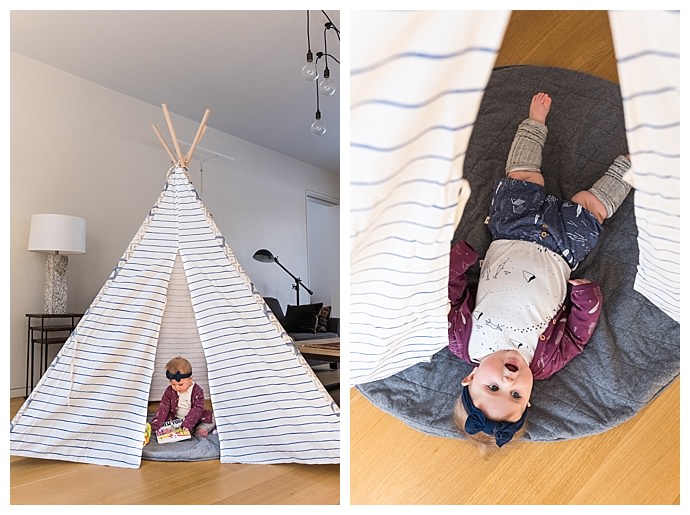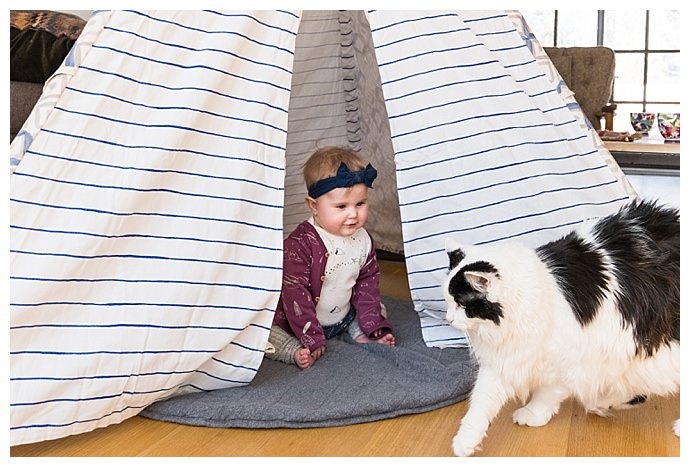 Did you know Minted (yes, that Minted that you love from your wedding stationery!) also makes home decor items? Including these adorable play tents! And they've put their custom design touch to these as well — you can choose from one of their pre-styled designs or create a custom play tent with one or two fabrics. When a play tent looks this pretty, there's no reason to hide it in the nursery!
I'd love to hear your favorite baby products — share in the comments below!
Photography by Ashka Shen
*Editor's Note: This post contains affiliate links. Each time you purchase an item via our affiliate links, Love Inc. is receiving a small percentage of the sale, thus you are helping our small, equality-minded business grow and allowing us to provide more content for YOU! Isn't that just fantastic?