We fell in love with Justin Mikita and Jesse Tyler Ferguson's seamless blend of style and advocacy when they launched Tie the Knot, a collection of wedding bow ties that raised money for LGBTQ+ Americans, back in 2012. Now the dads are continuing that same concept, but with a fresh rebrand and relaunch of the next generation of Tie the Knot … their new company, Pronoun.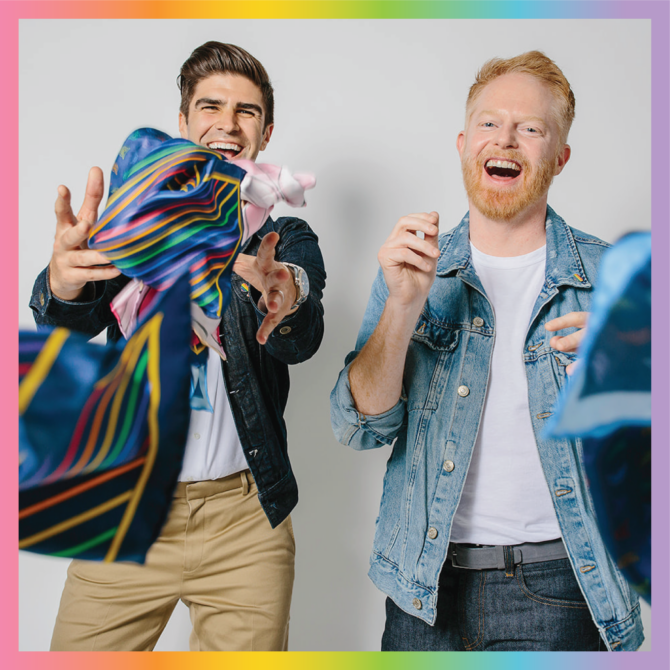 "Tie The Knot made sense at the time — it was a movement to support Marriage Equality. Now that we have marriage, it was evident that we needed to progress the movement to the more pressing issues affecting our community. That is equality for LGBTQ folks, especially those in marginalized communities within. Pronoun speaks it gender equality, to bodily autonomy, to freedom of express in schools and homes, to safety from gun violence — all of the things plaguing our society now are issues that intersect and affect queer folks as well. So, that's why we needed to finally rebuild, rebrand and relaunch."
Similarly to Tie the Knot, Pronoun is at its core a cause-marketing campaign. They partner with brands for collections, cleverly called Do-Goods, that go directly to causes or organizations in the trenches fighting for LGBTQ+ equality. Now with Baby #2 on the way, it only made sense that their inaugural collection would be with parent brand.
"One of the things I always loathed was the idea that gender was so specific in clothing — especially in kids and baby clothes," says Justin. "The idea that my newborn is wearing a certain color has so much connotation for external folks — but I want my kids to be able to express themselves in every color of the rainbow without judgement or shame. After all, don't we want our kids to just explore and be? That's why I love this collection — it speaks exactly to that."
And the perfect brand partner to pull this off is MiliMili, a brightly colored baby goods brand that was already creating great pieces in prints that steered away from the traditionally gendered. "It's pretty great because I know both of the girls who are the founders and I love working with and around my friends. In fact, Rose and I were college dorm room neighbors!" explains Justin. "Additionally, when we had our first night nurse she was loyal to MiliMili for sleep sacks and we do absolutely anything that she says … so it was a no brainer."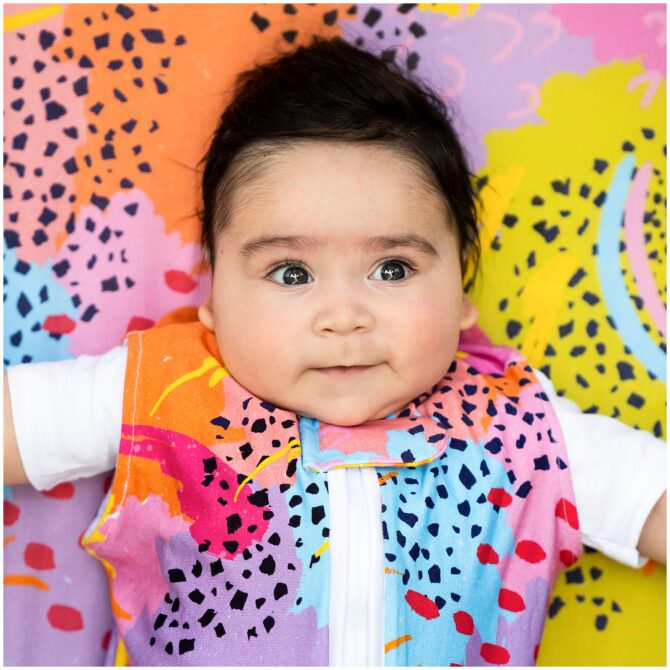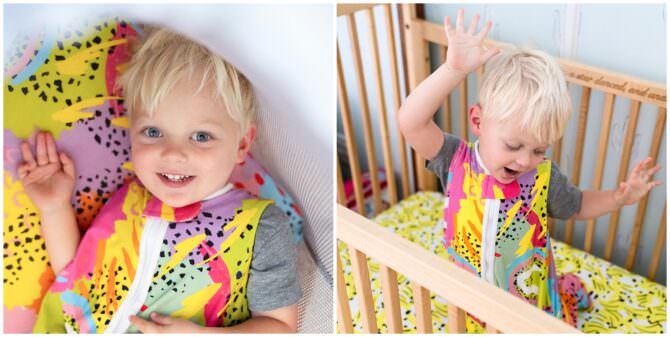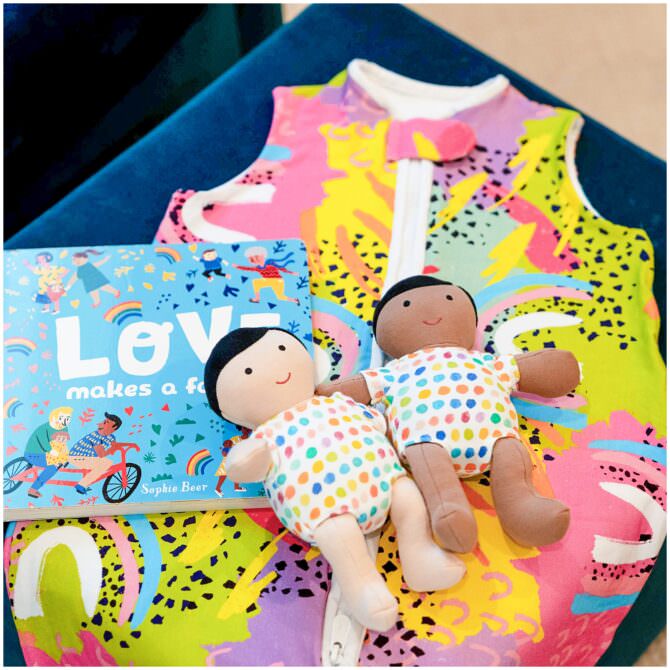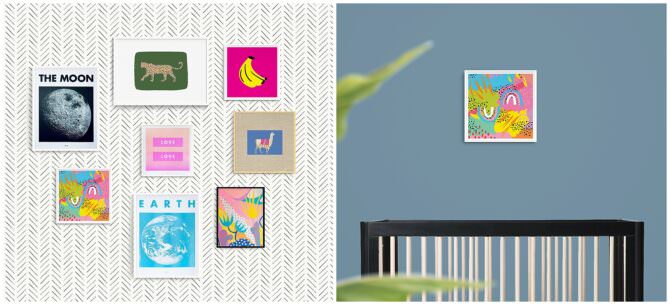 Justin and Jesse worked with artist Katie Kaapcke to dream up this collection of Do-Goods, featuring sleep sacks, sheets, loveys, swaddle sets, art prints and more, in a vibrant print that subtly represents the people and flags in the LGBTQIA+ community.
As a parent myself, I can attest to the challenge of finding baby products that aren't covered in stereotypically gendered colors and prints, and bonus that 100 percent of profits will go toward fighting for equality. Color me obsessed. And for Justin and Jesse's favorite piece? "They're all amazing but of course the crib sheets are amazing because it isn't easy to find crib sheets with personality — especially ones as soft as these!"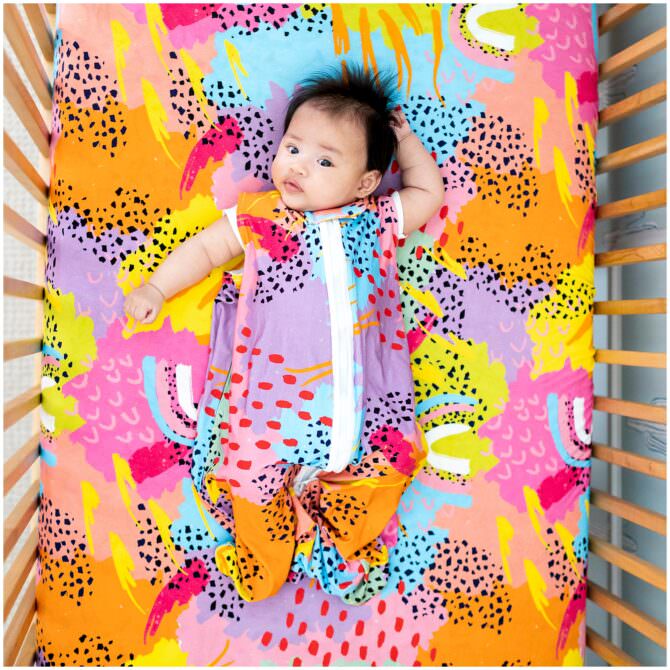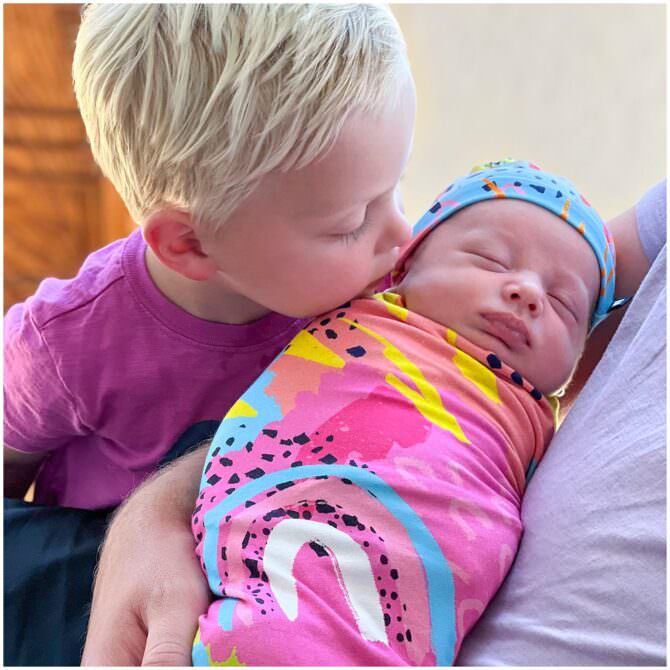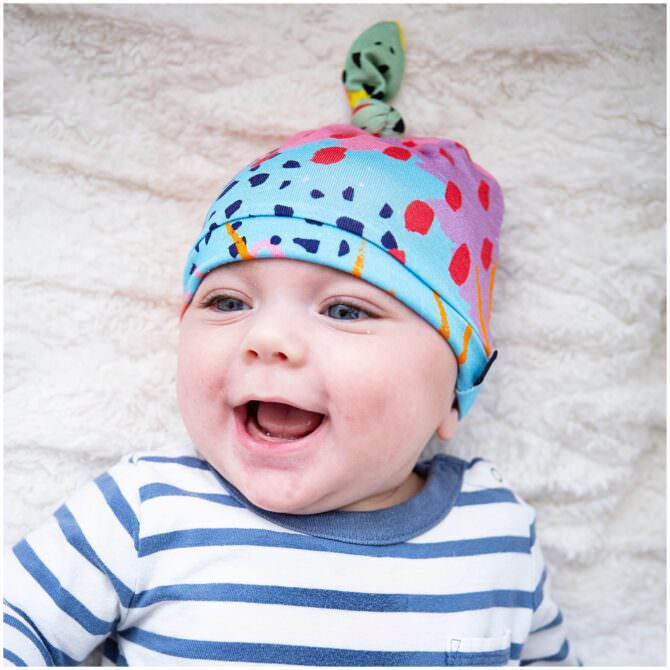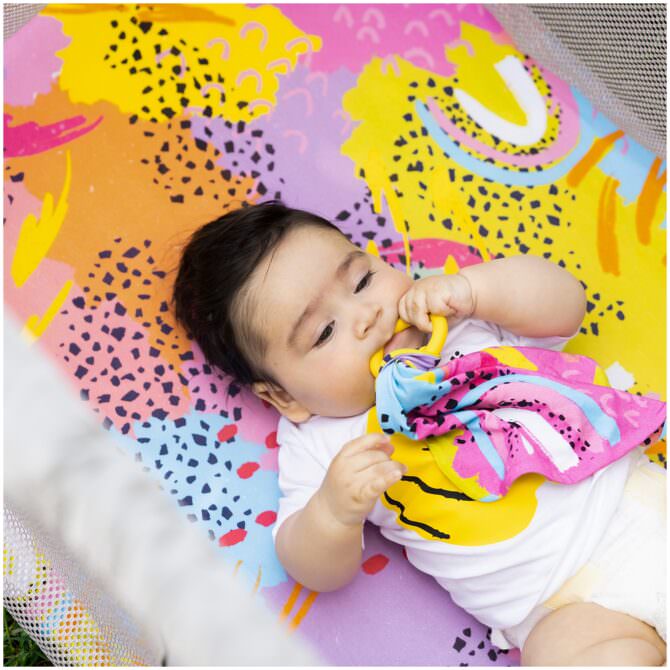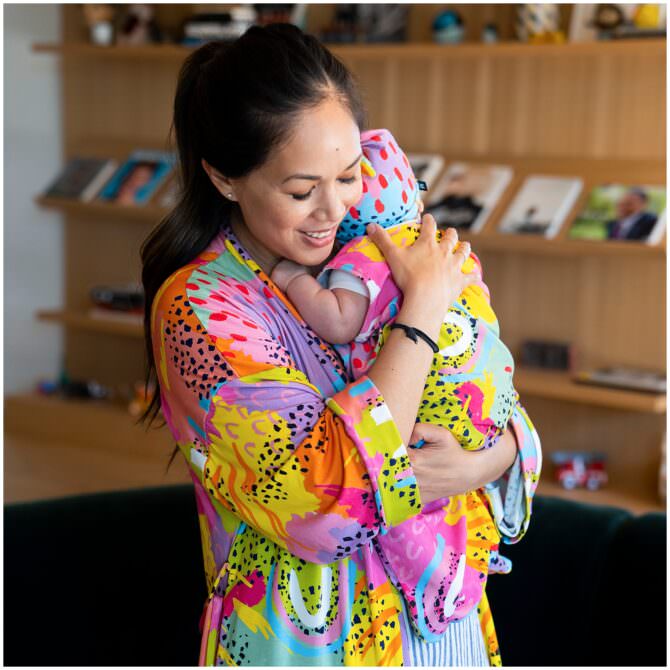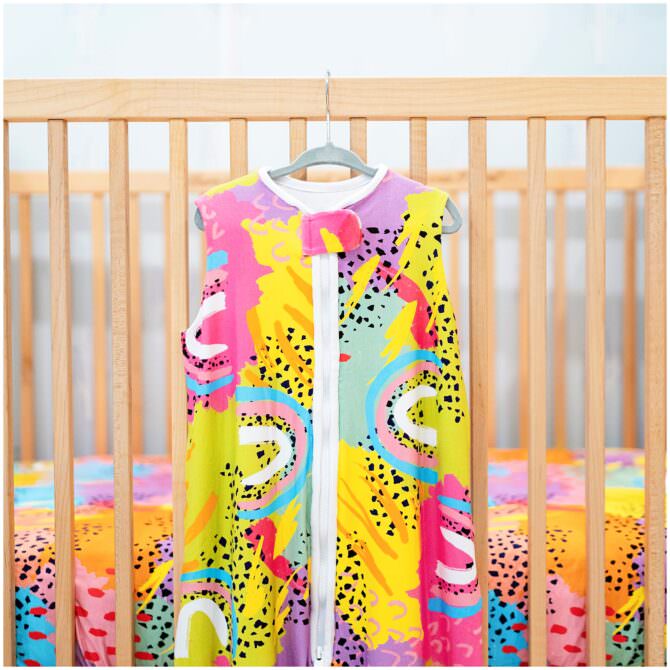 We're excited to see what's in store for Pronoun and admittedly quite impressed with all the things these busy dads have going on, as they get ready to add another kiddo into the mix. "Honestly, the worst part of the prep is the fear of the unknown. Now that we've done this before, we feel completely equipped to handle an addition. Plus, being the parent of an almost two-year-old keeps you busy enough that you don't even have time to stress about another — not to mention everything else that keeps us busy in addition to Beckett," laughs Justin. And as far as Pronoun, this is just the beginning, "Definitely look out for more in the kids' space but also some adult items for that special someone in your life. We will have select Tie The Knot items return to the site, as well!"
Be sure to shop the collection at shopmilimili.com, and follow @PronounOrg to stay up-to-date on their latest collabs.