Between long rows of orange trees in Fresno, California, Dana Sophia Photography captured the sweetest family of four as they foraged for oranges, snuggled close and shared plenty of laughs in this darling orange grove family session. When Whitney and Austin scheduled a family photo shoot during the winter, they were concerned that even in California the scenery would be far from picturesque.
But when Whitney thought of the local orange groves near their home, she knew it was the perfect place to capture a family adventure. With a wicker basket in hand, 2-and-a-half-year-old Willow picked oranges from the tree while 8-month-old Hampton smiled sweetly in her parents arms, and we couldn't adore the photos of this tight-knit family any more!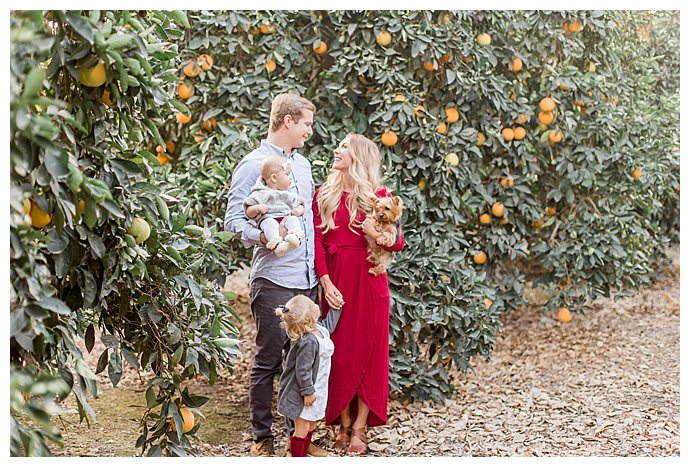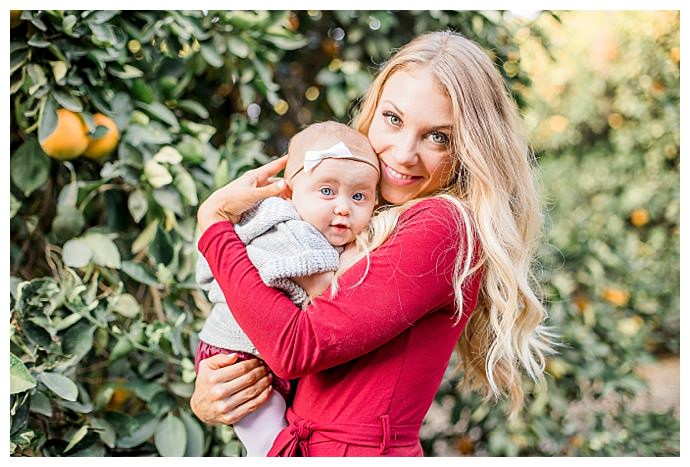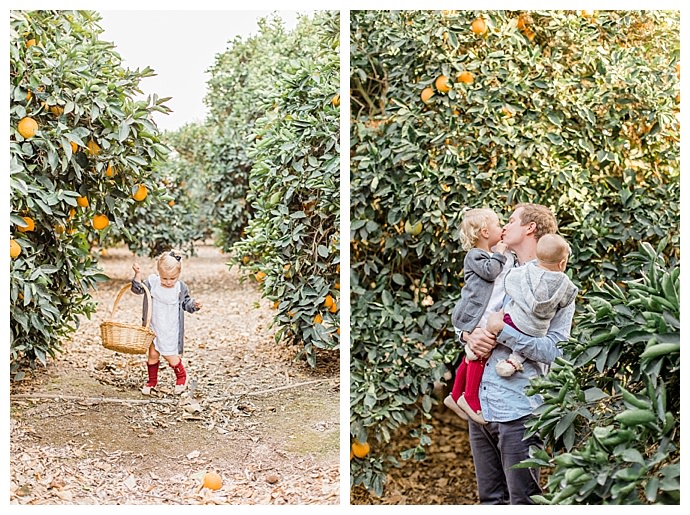 The Family Story
Whitney and Austin both have large families; in fact, they have nine siblings between the two of them. So after they tied the knot, Whitney and Austin were eager to start a family of their own. "Growing up with siblings definitely played a big role in who we are," Whitney says. "We each grew up with really close-knit families, and even now as adults, we are raising our own families together and enjoying the benefit of cousins and in-laws — there's nothing like it! My mom always said that the best gift she ever gave us was the gift of siblings, and I definitely believe that."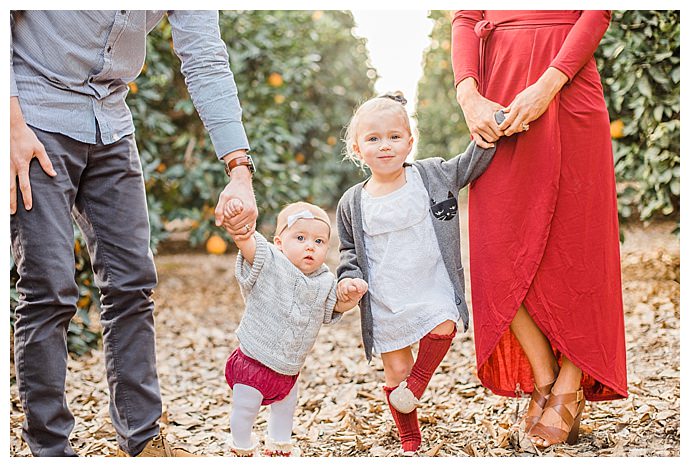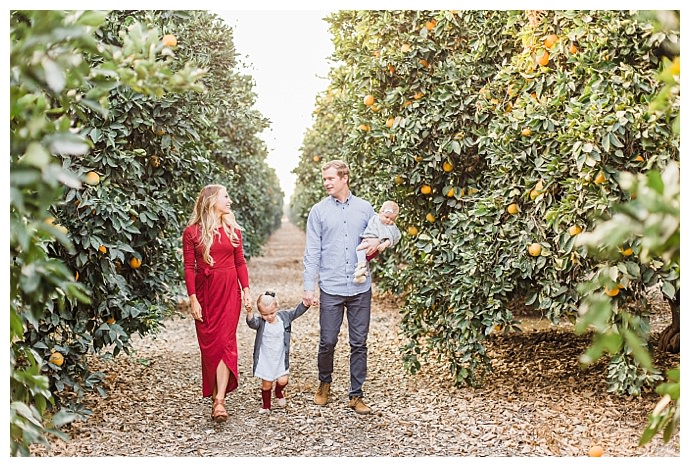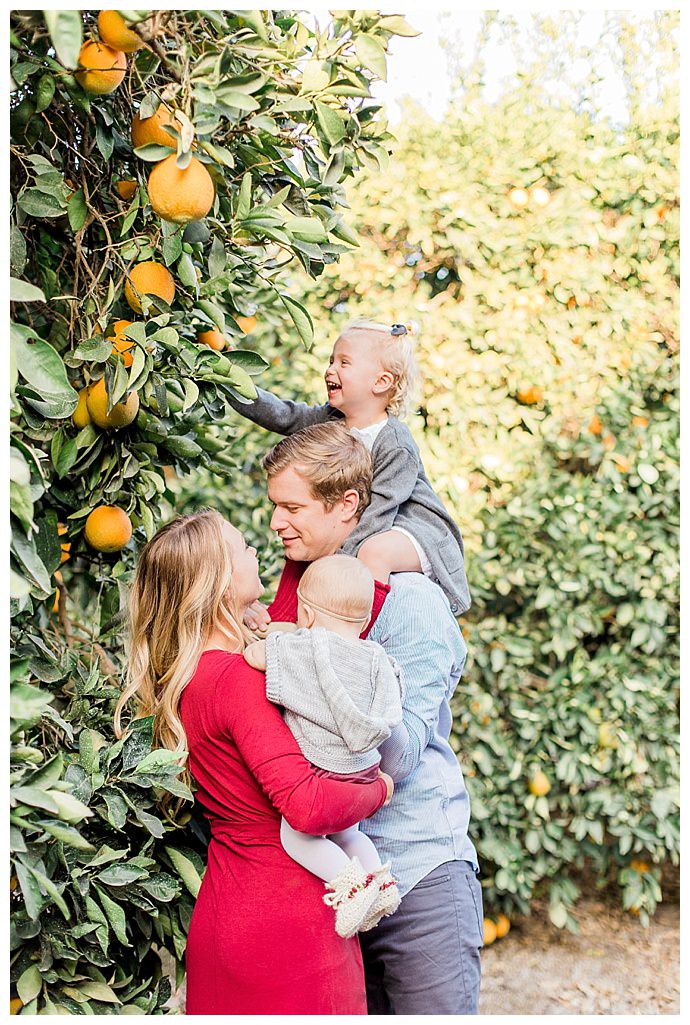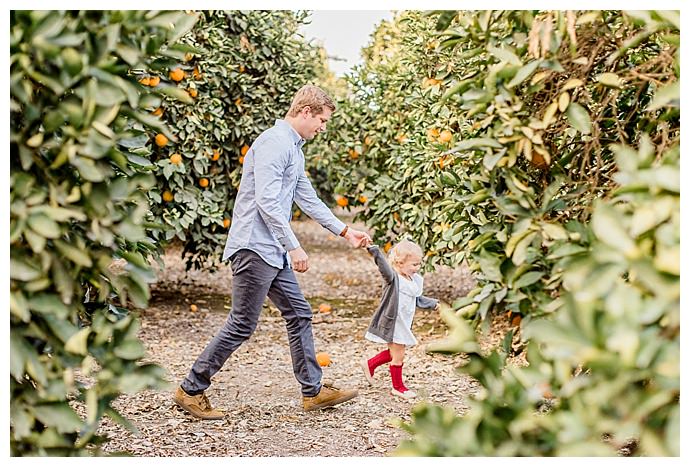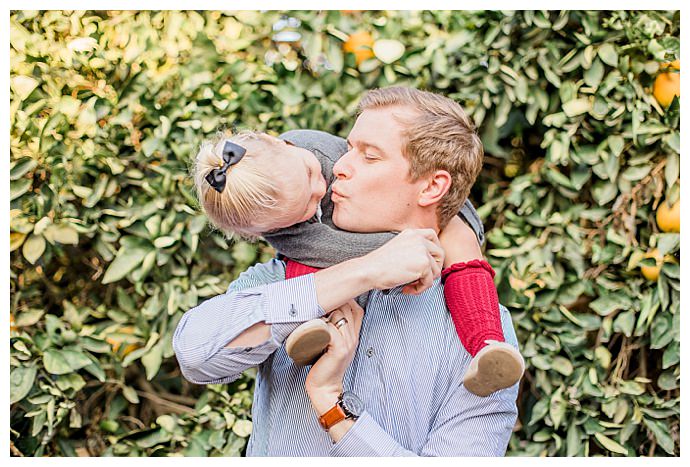 The Joyful Changes
Ever since Willow and Hampton came into their lives, Whitney and Austin say their outlook on life has changed immensely. "Austin and I have had to learn to not sweat the small things and to just take life in stride," Whitney says. "Our cars aren't nearly as tidy, either is our house — we've had to learn to slow down in a sense. It's not realistic to accomplish as much in a day with two little humans to care for."
Now, the proud parents find joy in the simpler things, like taking a trip to the park with the girls or going for a stroll around the neighborhood. It was an adjustment compared to the activities they used to do before Willow and Hampton were born, but seeing the world through their little ones' eyes has been a blessing, Whitney says.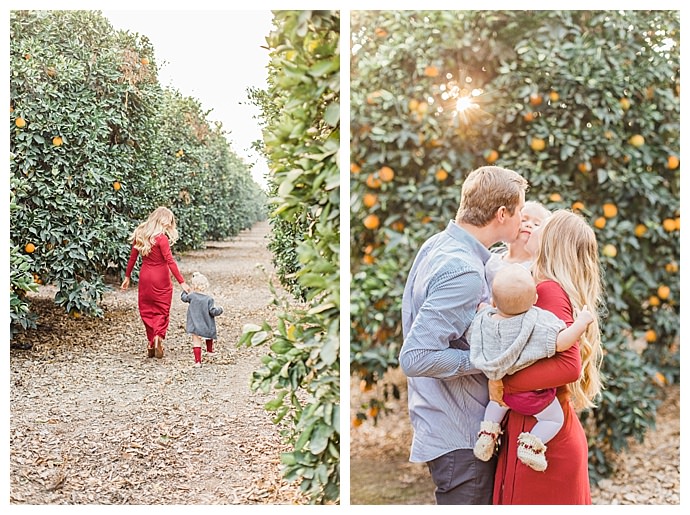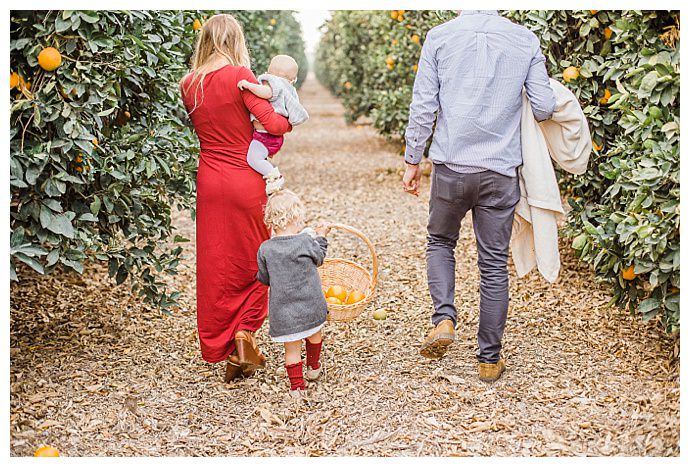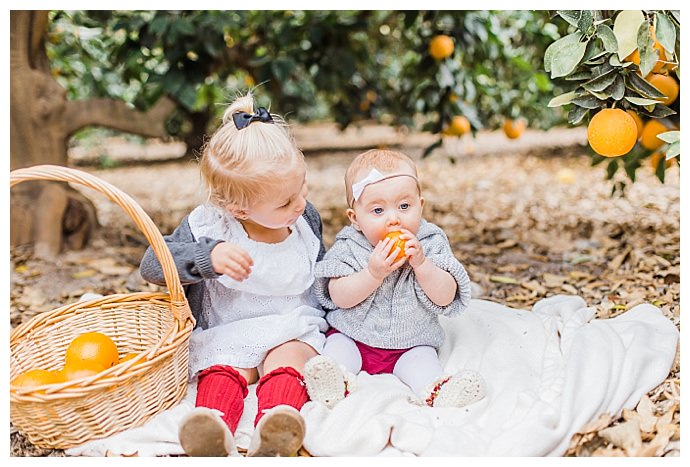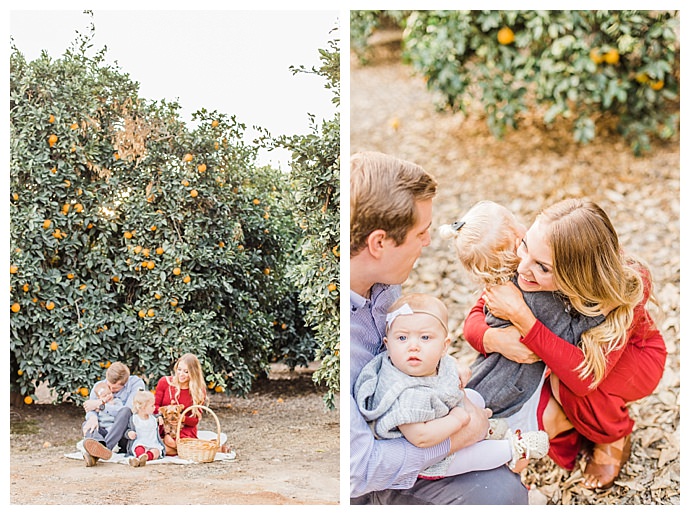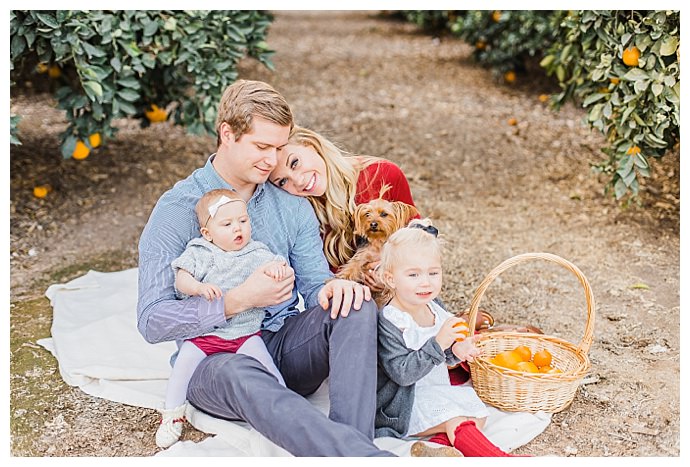 All About The Girls
At 2 and a half years old, Willow has already garnered a reputation for being sweet and easy-going. "She's a wild, giggly, independent, shy little gal," Whitney gushes. "She likes to sing songs to herself on repeat all day, a never-ending strands of songs, including 'Wheels on the Bus' rolled into 'Twinkle Twinkle Little Star.' And when she forgets the words, she just says whatever it is she wants to the tune — it's adorable!" Willow tends to shy away from the spotlight, which makes it impossible for her parents to snap photos of her, much unlike her sister, Hampton, who already seems to relish being in front of the camera.
At 8 months old, Hampton is on the move and loves being around people. "Austin and I joke that she already has FOMO," Whitney says. "She can't settle down or sleep when people are around or things are going on, no matter how tired. She has bright eyes and smiles and chats with anyone who is willing." Just as Whitney and Austin became close with their siblings, they love seeing their girls bond at such a young age. "Hampton loves to watch her sister and laugh at everything," Whitney says. "It's obvious how much she already admires Willow."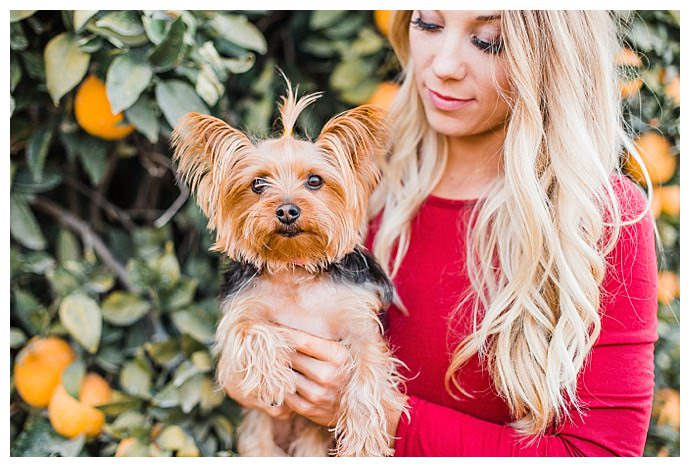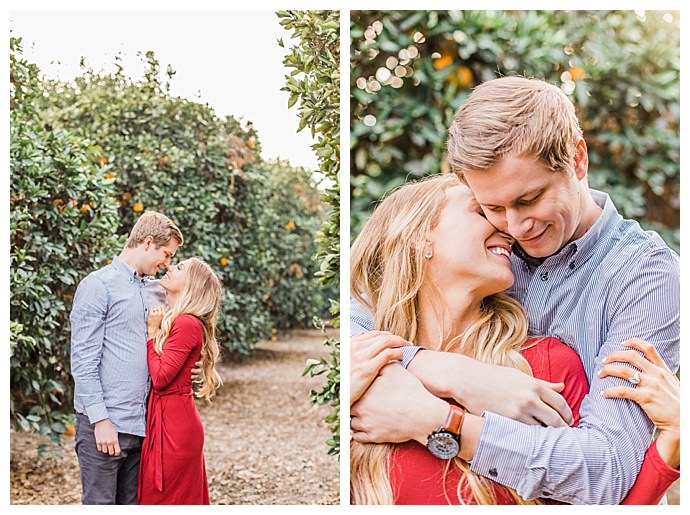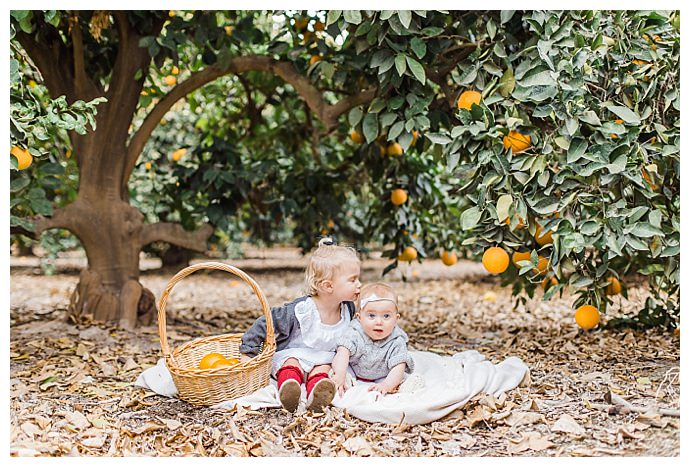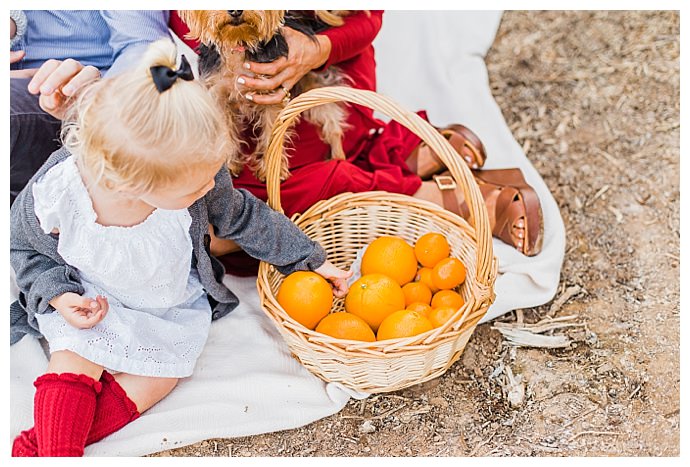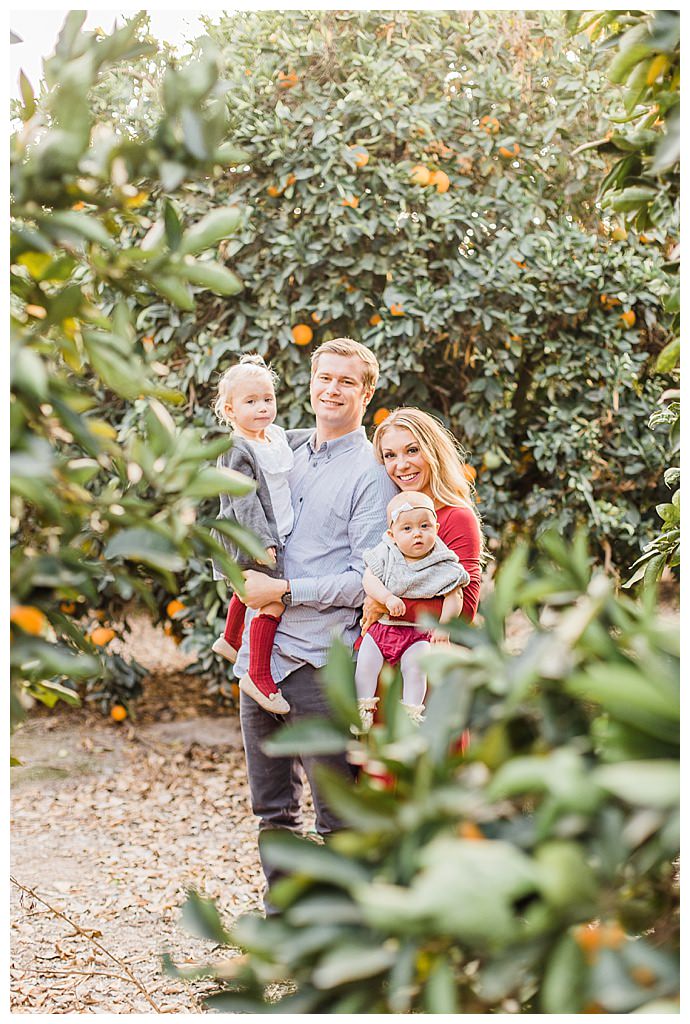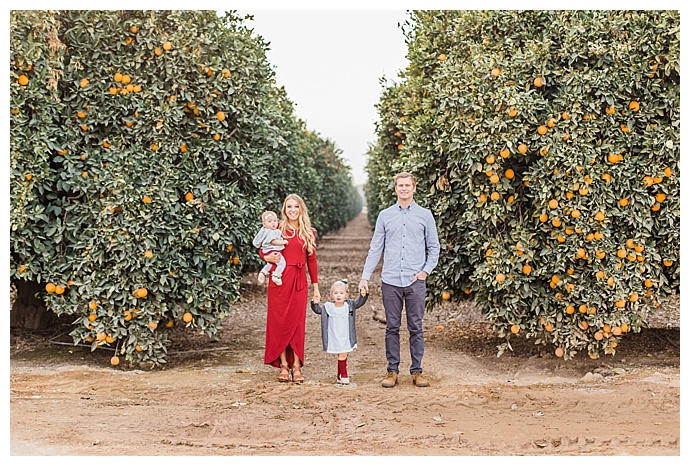 Written By: