When Cirque du Soleil announced it was going to Pittsburgh, Jeff and Renee, who live in Philadelphia, jumped at the opportunity to go. But seeing the world-famous circus wasn't the only thing on their agenda — they were going to make a memorable trip out of it and elope while they were there, too! With Requiem Images along to capture the adventure, Jeff and Renee exchanged vows in an intimate ceremony before taking portraits atop a scenic hill overlooking the Pittsburgh skyline.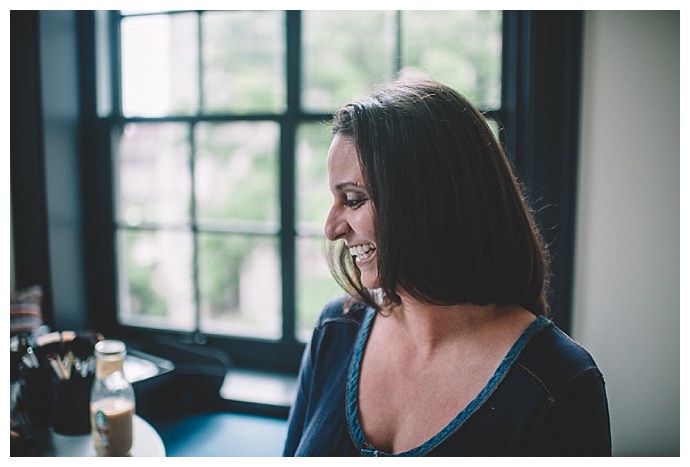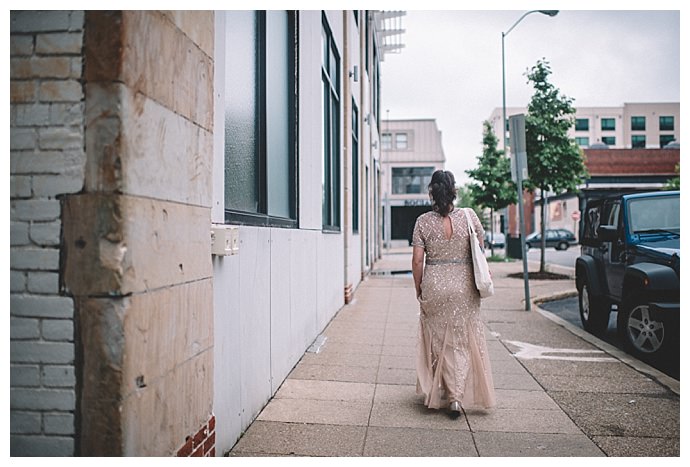 The Love Story
When people ask Jeff and Renee how they met, they're not quite sure how to respond. "We honestly don't remember," Renee says, "which is so odd because we can't imagine not having each other in our lives." Even though they can't remember the details from their first meeting, about a year after they starting dating, they discovered a clue. "We found a paper from an orientation that we had both attended for the Philadelphia Teaching Fellows," Renee says. "It had been a questionnaire that asked for you to go find someone who shared common interests, and my name was on his paper."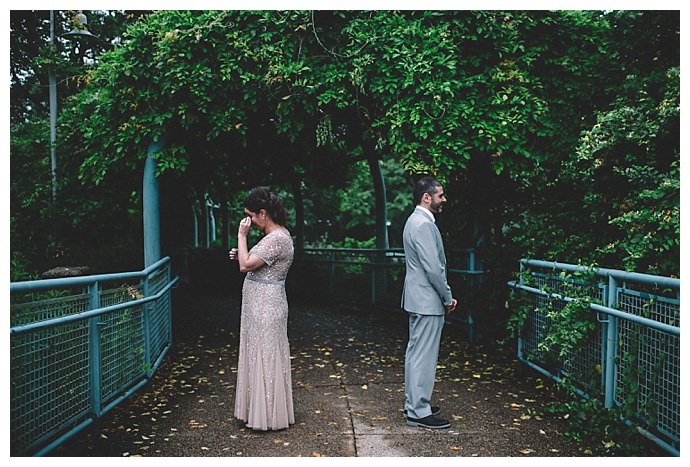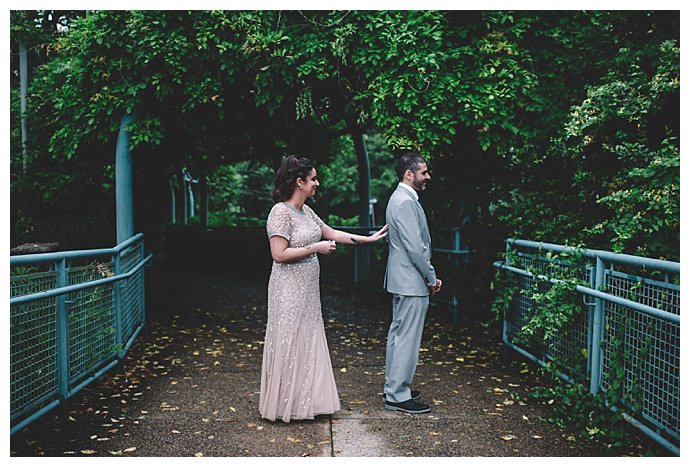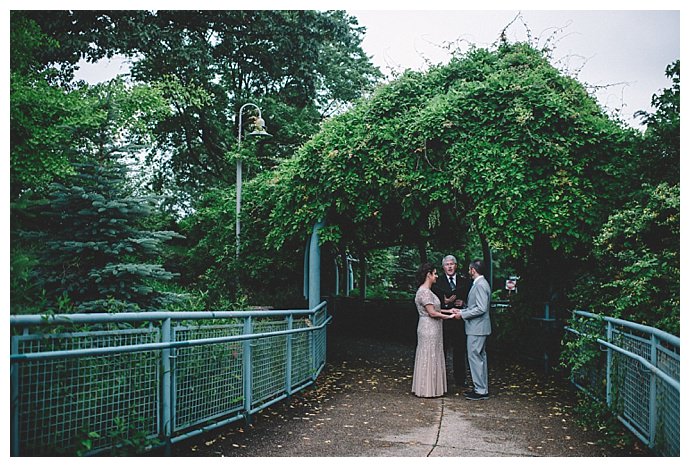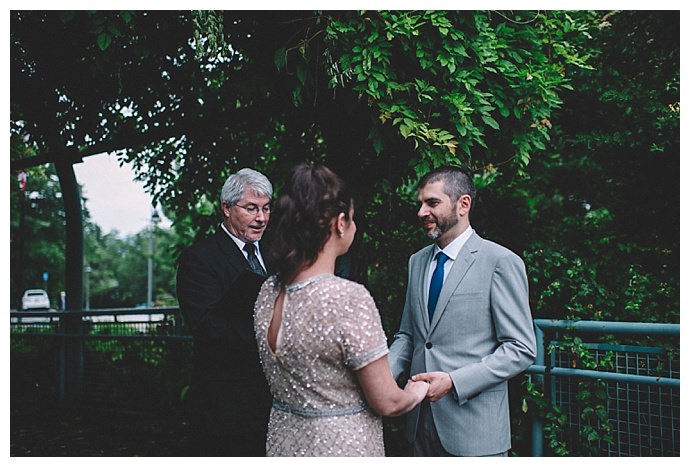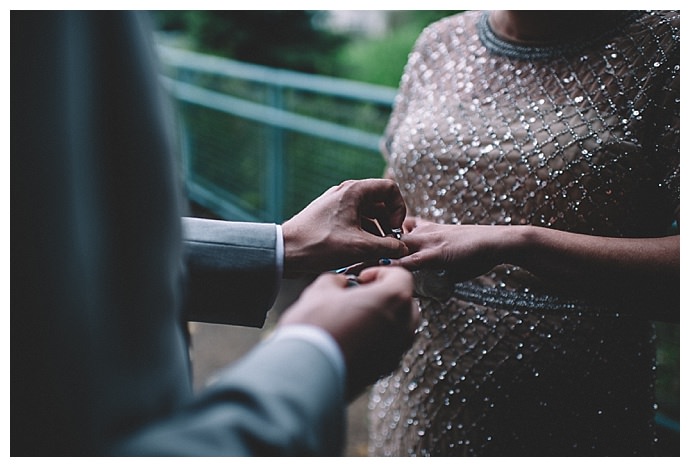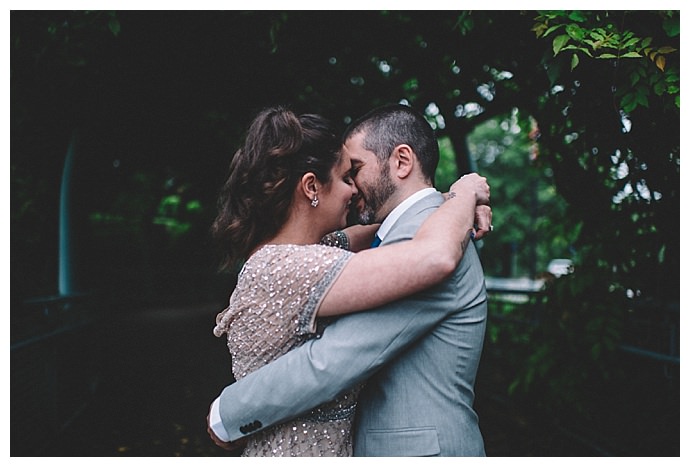 The Proposal
One day when Renee arrived home from work, the sight of rose petals on the floor initially lead her to believe that Jeff had left a mess behind for her to clean up. But when she noticed the petals created a path to the bedroom, she started to follow them. On the bed she found a bunny book with a bunny finger puppet inside, a nod to their nicknames for each other. The finger puppet had a ring on its head and beside it a card with Kanye West's face on it had that magical four-word question. But Jeff was nowhere to be found. "I looked around and wondered where the hell he was," Renee says. "Finally he came in and asked me what I thought. I asked where he had been, and he said he wanted to give me some time to process everything. This was particularly thoughtful because we're both the kind of people who occasionally need time to ourselves."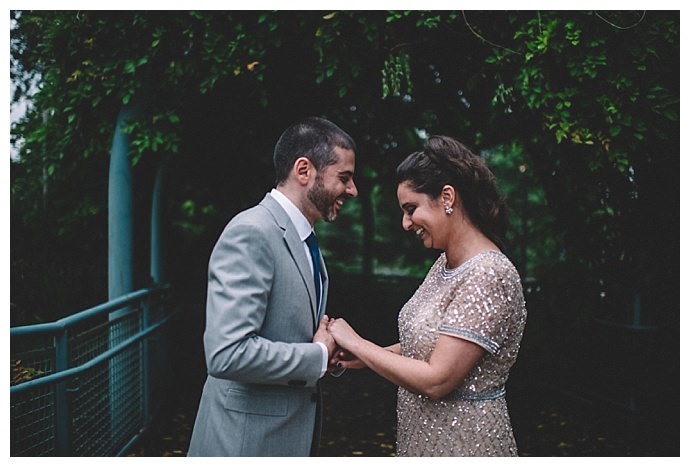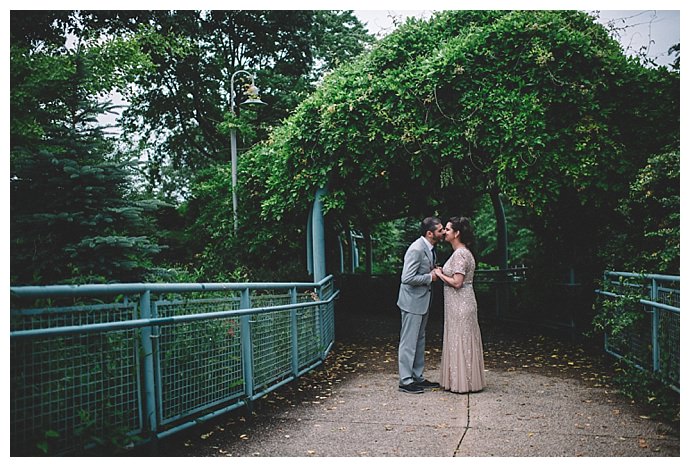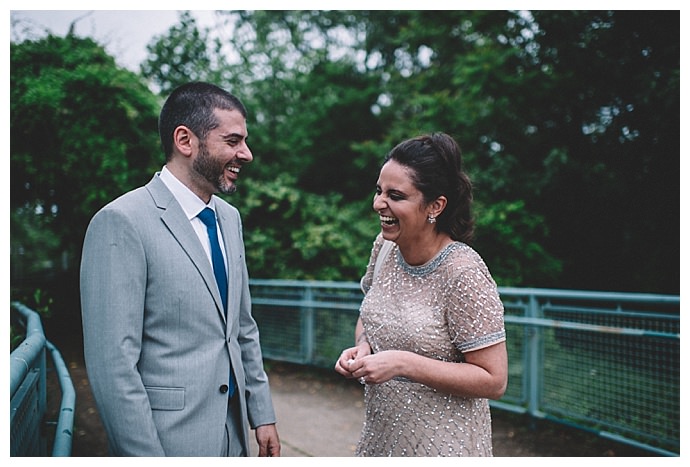 The Ceremony
In Pittsburgh's Mount Washington neighborhood where a steep hill offers scenic views of the city skyline, Jeff and Renee found a spot underneath a canopy of greenery for their ceremony. It was just the two of them and their officiant who lead the intimate ceremony where they exchanged self-written vows before sealing it with a kiss.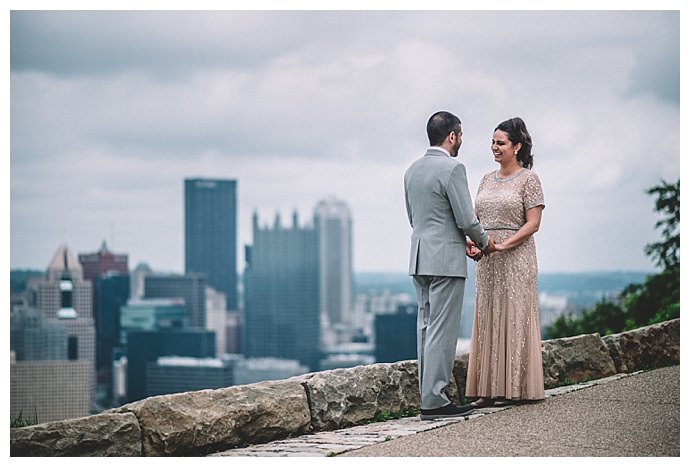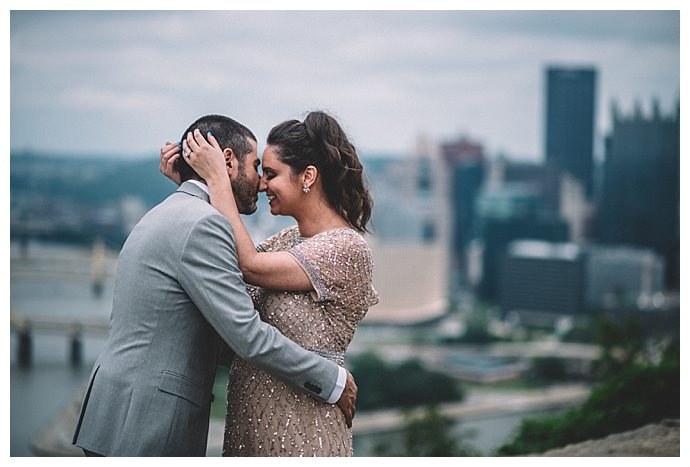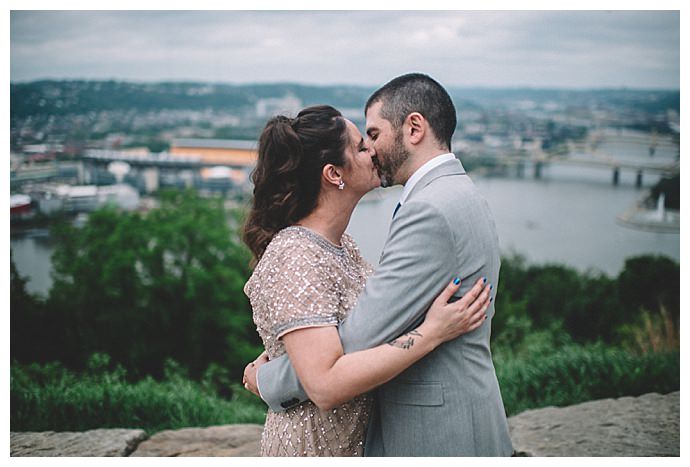 Memorable Moment
"Dancing on Mount Washington!" the bride says. "Our photographer took out a speaker and asked what song we wanted to hear and let us have our first dance overlooking the whole city. Then Jeff grabbed the muffins we had in our car so that we could 'cut the cake.' That probably stood out the most!"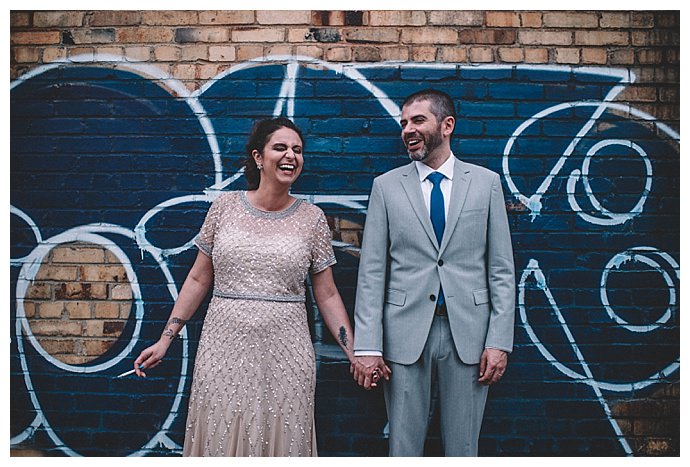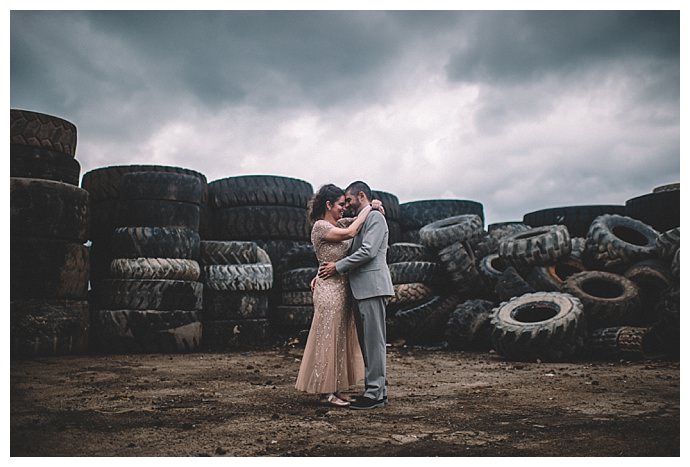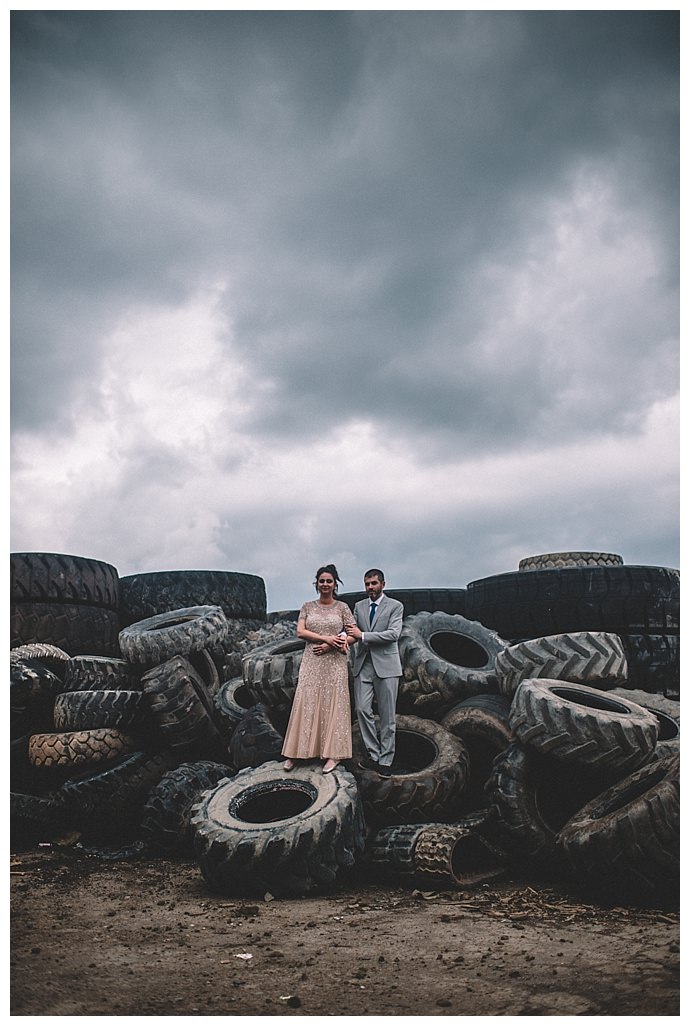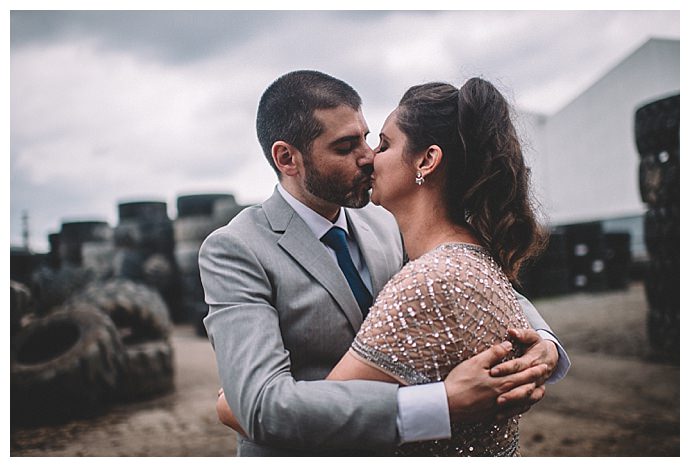 *Editor's Note: This post contains affiliate links. Each time you purchase an item via our affiliate links, Love Inc. is receiving a small percentage of the sale, thus you are helping our small, equality-minded business grow and allowing us to provide more content for YOU! Isn't that just fantastic?
Submitted via Matchology
Written by: