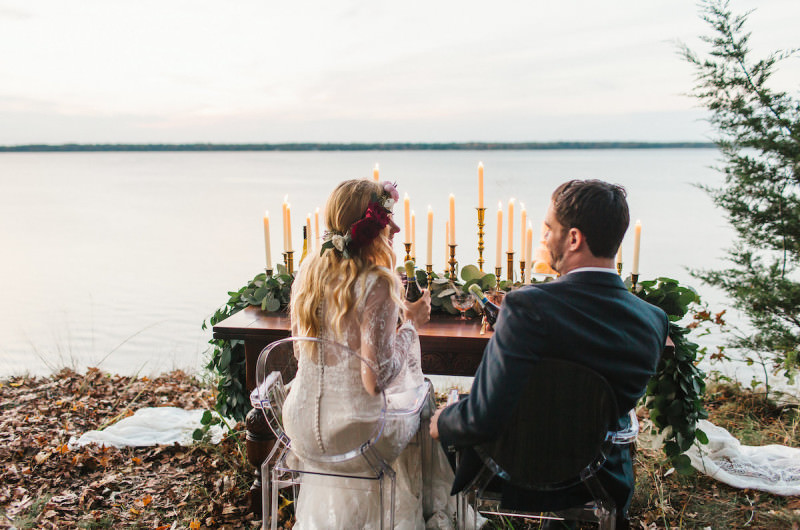 An Intimate Boho Styled Elopement Along the Potomac River
With the popularity of elopements at an all-time high, the term elope is taking on a new meaning. It no longer necessarily means running away to wed in secret and excluding friends and family. Instead, many couples are simply seeking an alternative to elaborate, cash-guzzling soirees and are opting for less traditional and more intimate celebrations that are also wallet-friendly. And as elopements continue to evolve, soonlyweds are finding that choosing to forego a traditional wedding doesn't mean they also have to say goodbye to all the elements that make a wedding day special.
Kerry Renee Photography recently teamed up with Vagabond, a new company that's putting their own twist on tiny weddings and elopements in the Virginia area, for an exciting new wedding experience for the modern and adventurous couple. Each month Vagabond will host a styled tiny wedding event for couples to tie the knot without having to worry about the hassle of planning, and they're giving us a taste of what soonlyweds can expect for their big day with this gorgeous styled shoot. With lush florals and a serene location on the river, couples can tie the knot, pop champagne and celebrate with cake after the vows for a wedding that's one of a kind!