We've got all the heart eyes for this romantic Valentine's Day-inspired styled shoot!
Playful with a retro flair, a team of creatives headed to Majorette in St. Louis, Missouri to showcase their talents through colors of baby blues, pinks, reds, and crisp whites.
"Elegant displays of cascading balloons, the universal sign of party, create a light-hearted invitation to this celebration of love!" says photography Steph Masat. Additionally the actual stationery designs themselves were welcoming; complemented with a wintry touch of snowflakes and glitter poinsettias.
The vision of mixing flirty details with edgy elements continued into the attire. "Real-life couple Angela and Letitia paired romantic pink ruffles and a curve hugging gown with a modern plunging pantsuit, both from designer Lotus Threads," stated the team. The floral designs were the perfect accessory to these looks, including the statement hair piece that was actually utilized as a corsage, Steph recalling: "The extra fun part about this corsage is it was designed by Serendipity Floral Design and intended to be a hair piece, but we were thrilled with the results of this game-day decision to attach it to her pant suit. Quite serendipitous if you ask us."
A quirky, yet charming outdoor ceremony setup with snow, a gold-speckled blue wedding cake, and heart accents fluttered throughout, all added to the lightheartedness of this fun day.
"Add pink wine glasses to toast and a traffic-stopping, bubblegum-blowing grand exit and you have a recipe for an epic day of love!"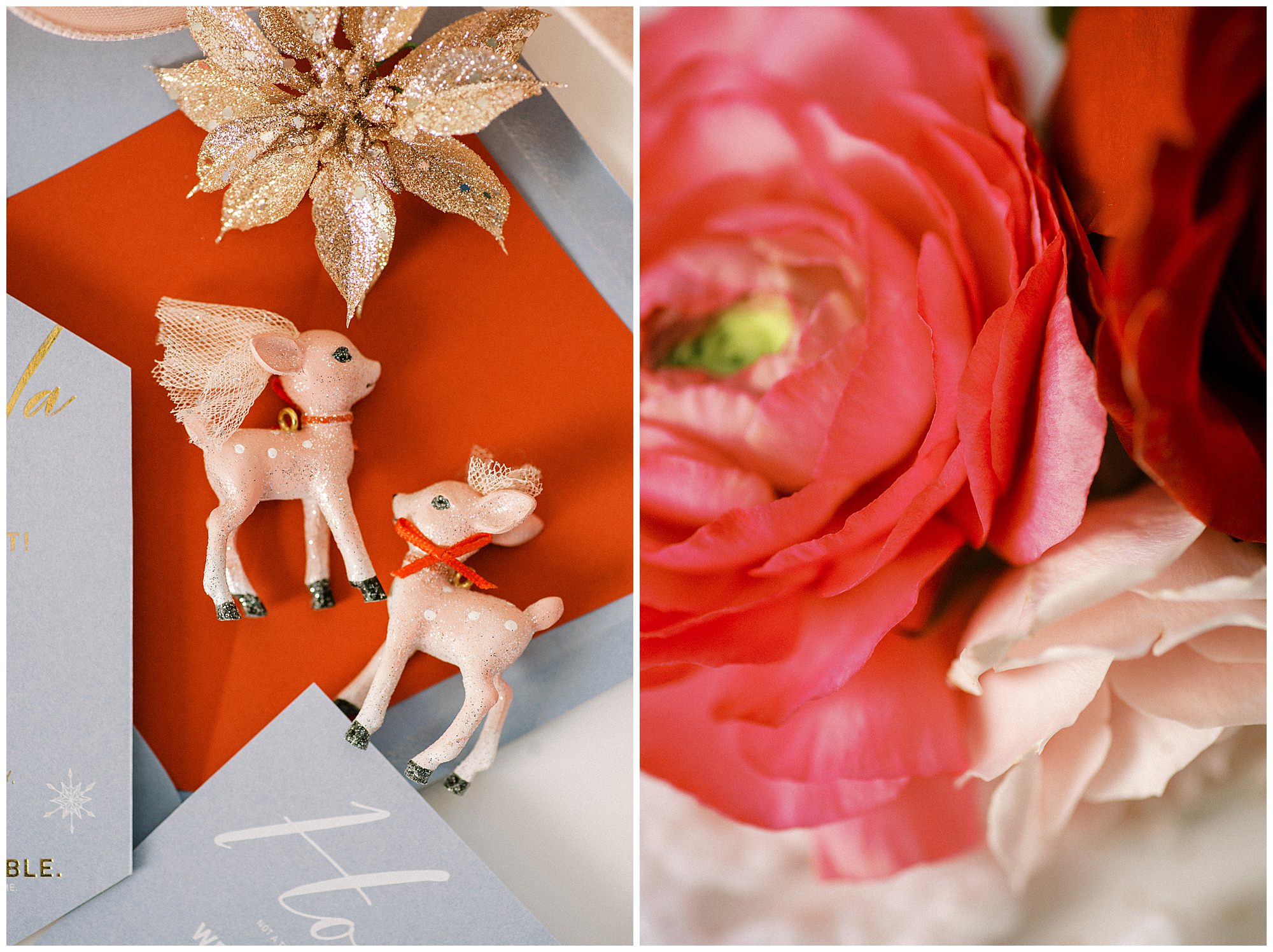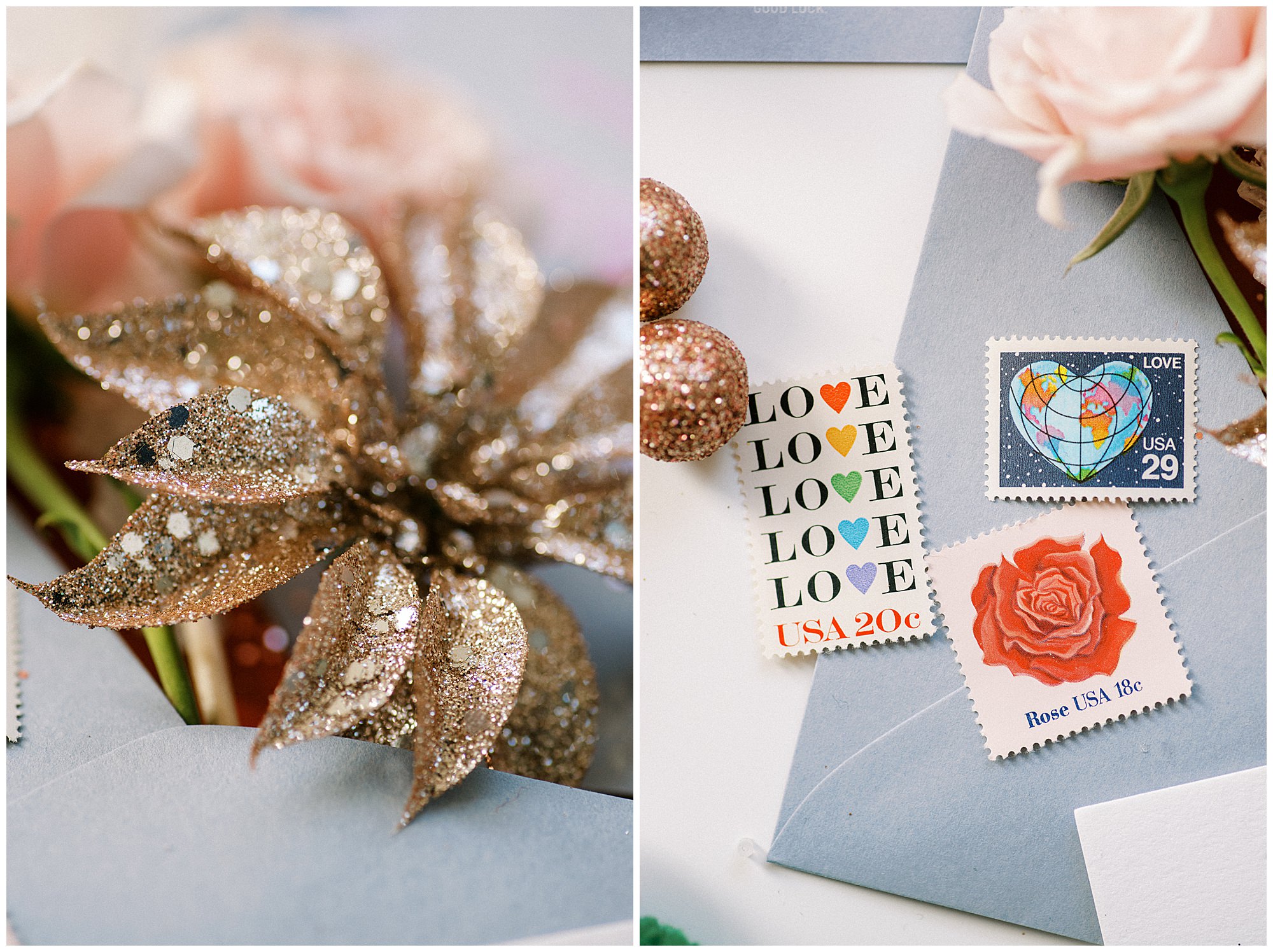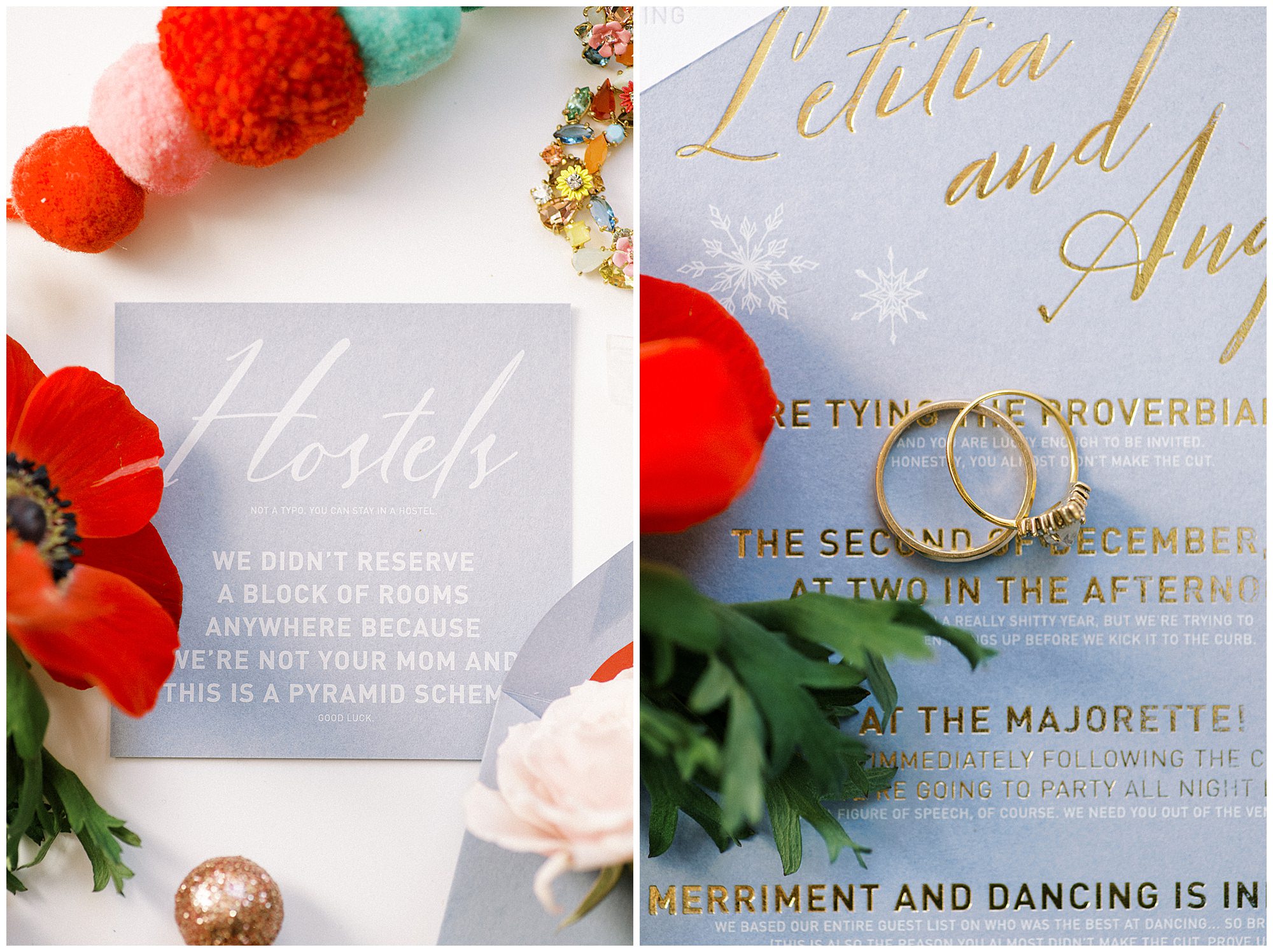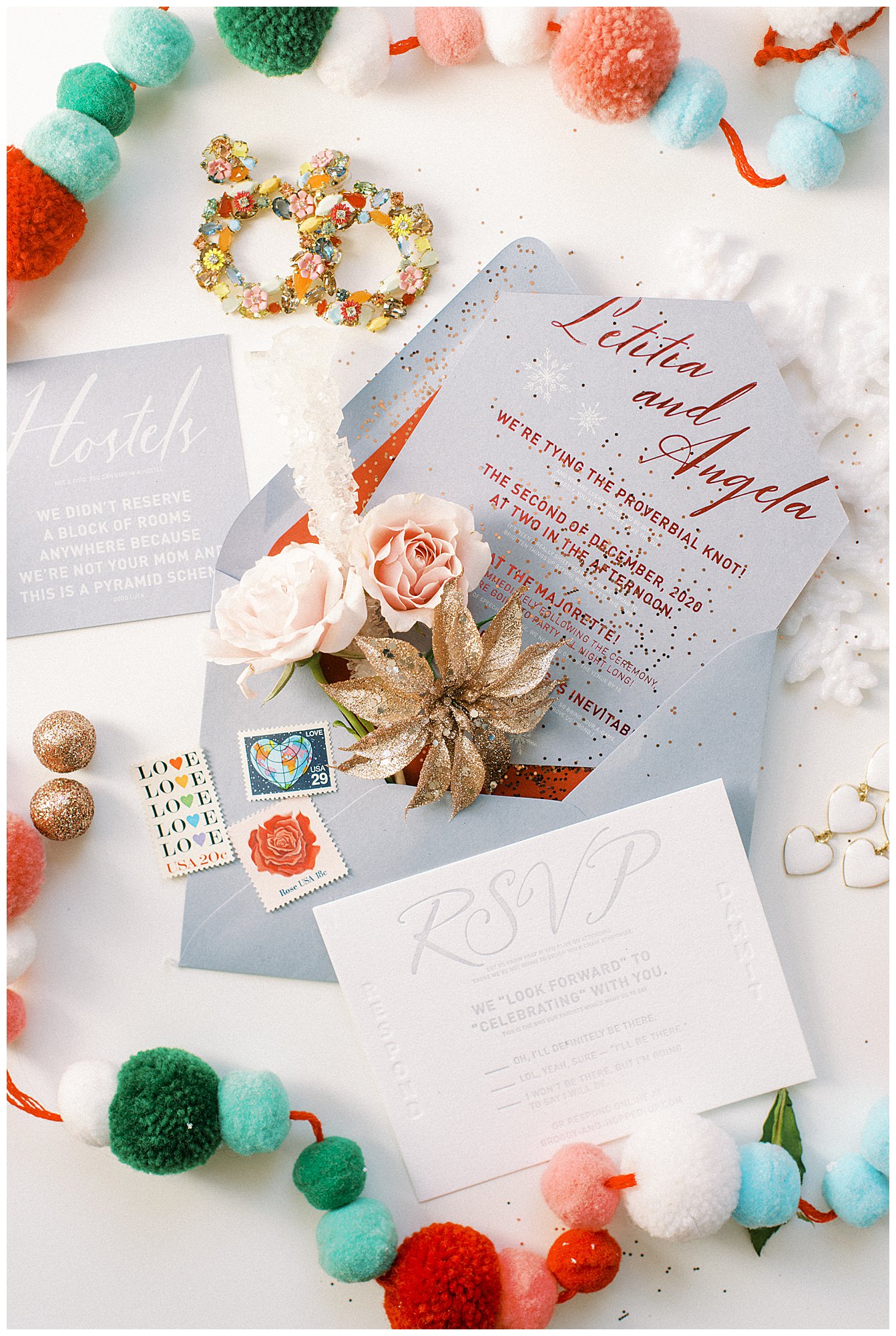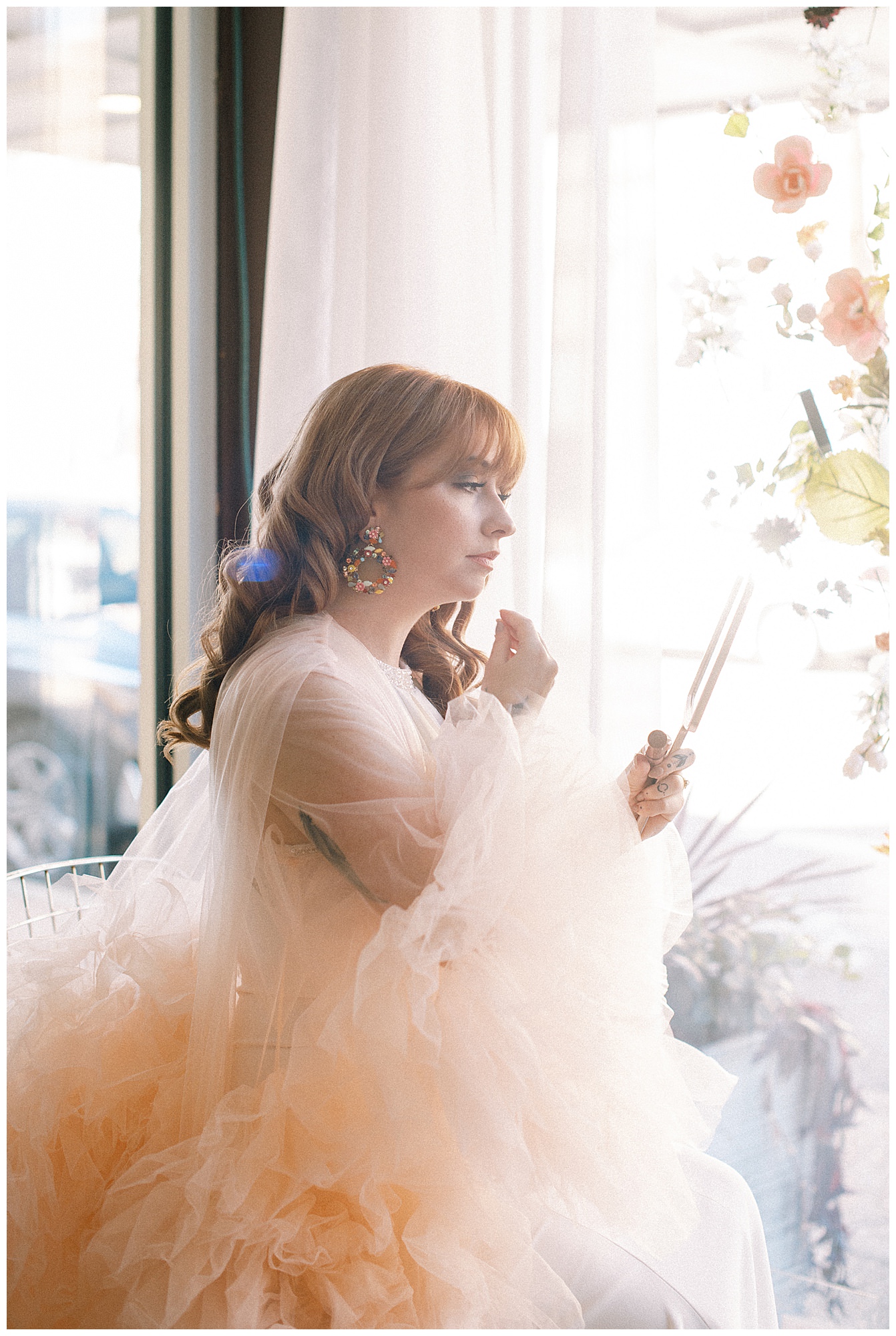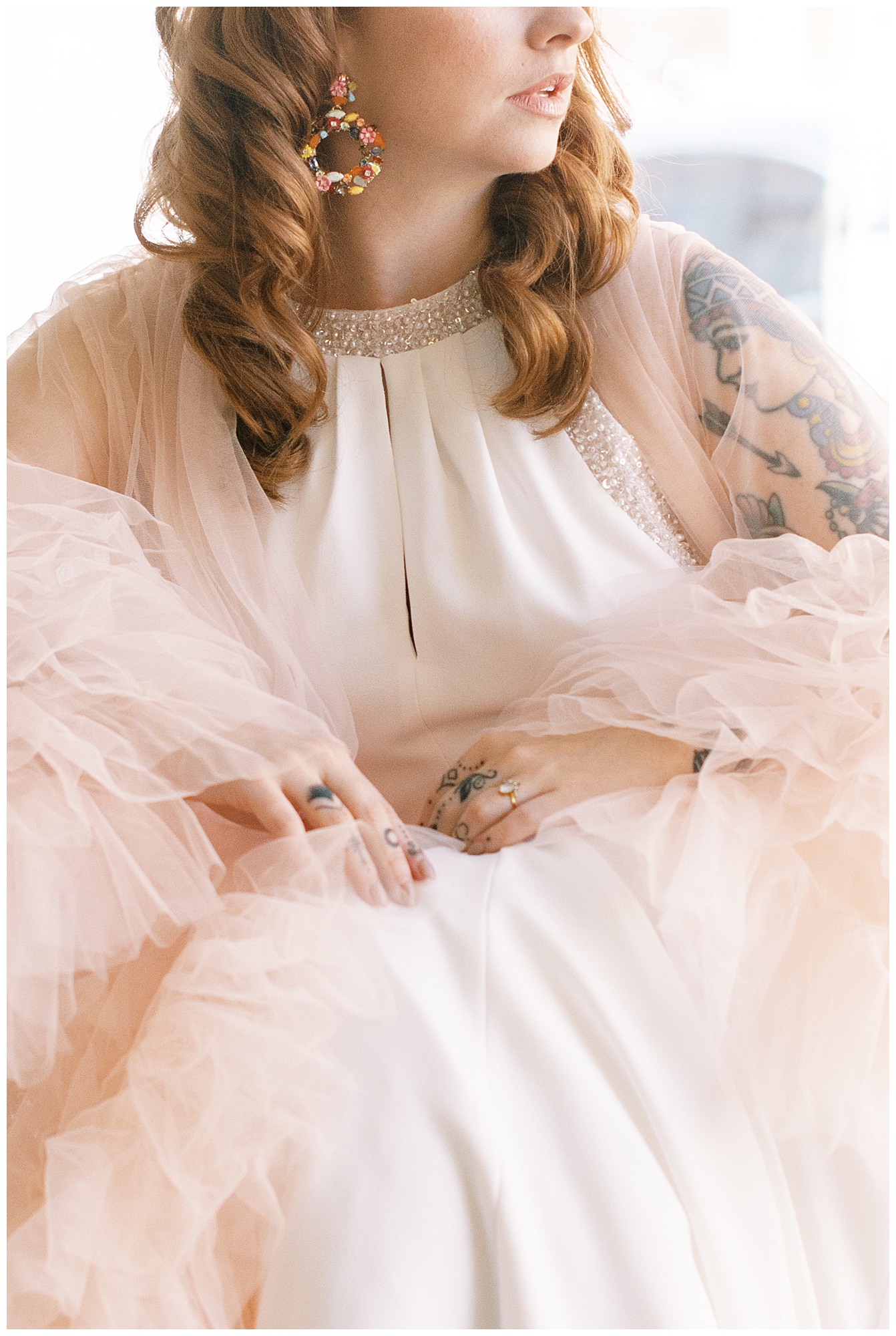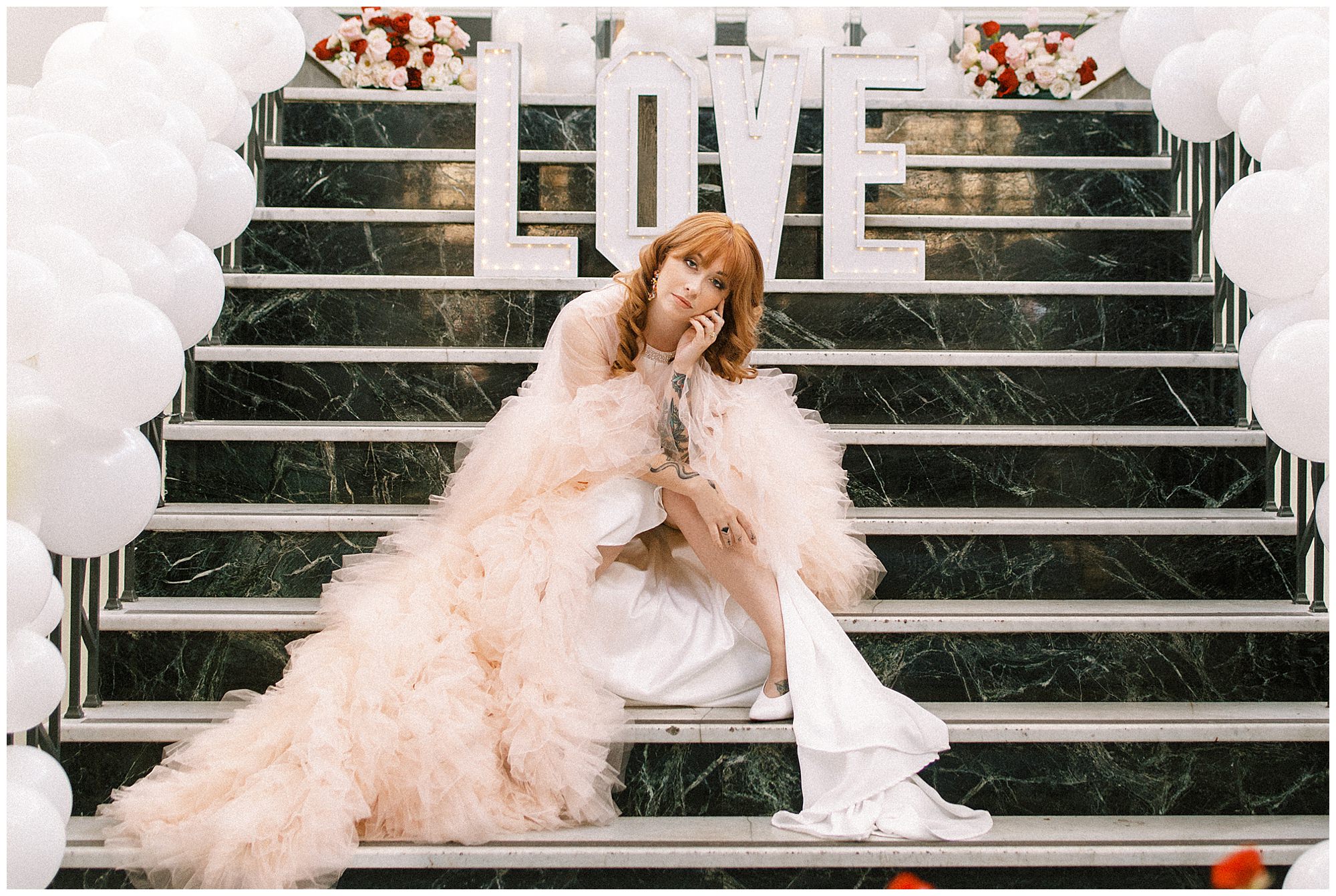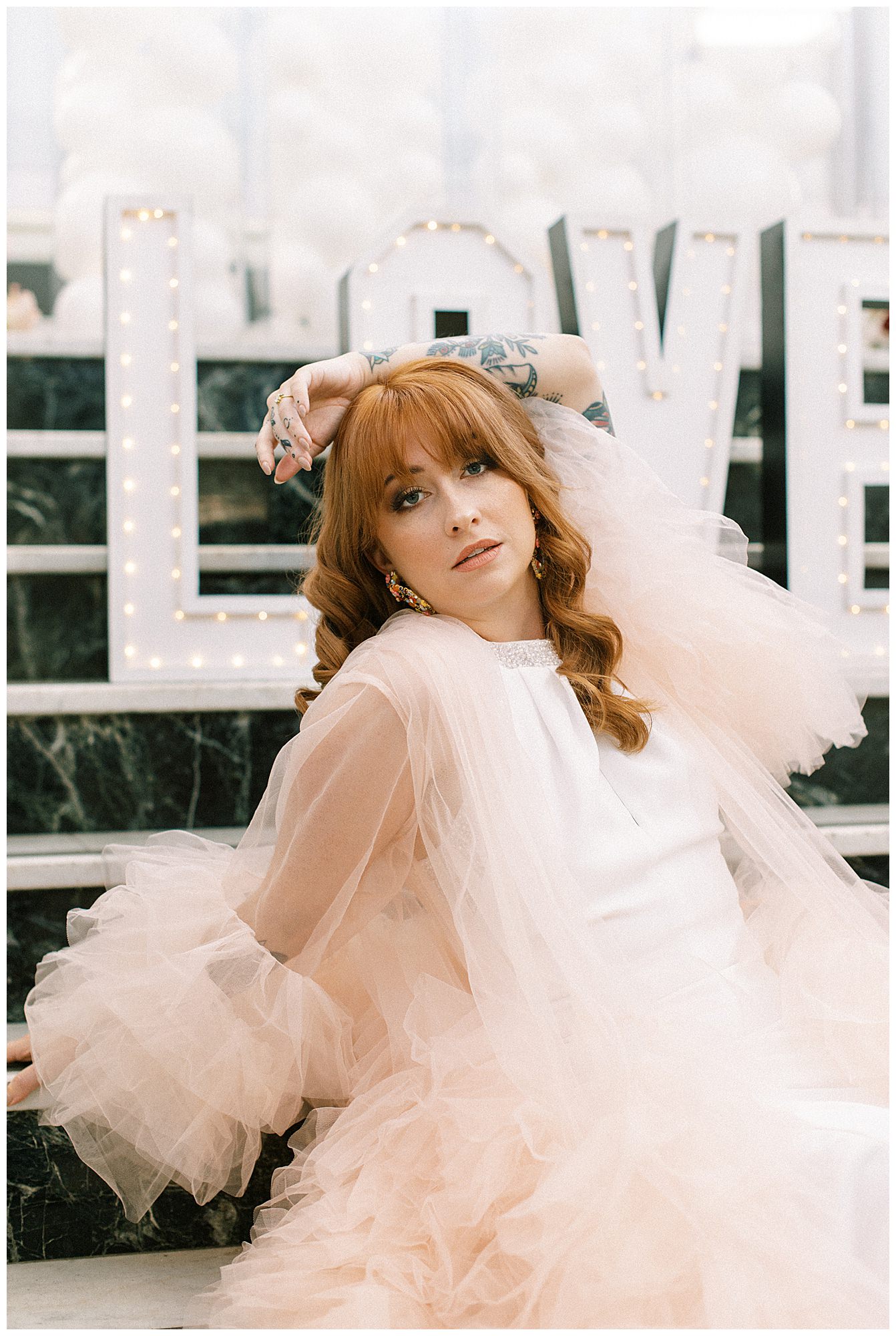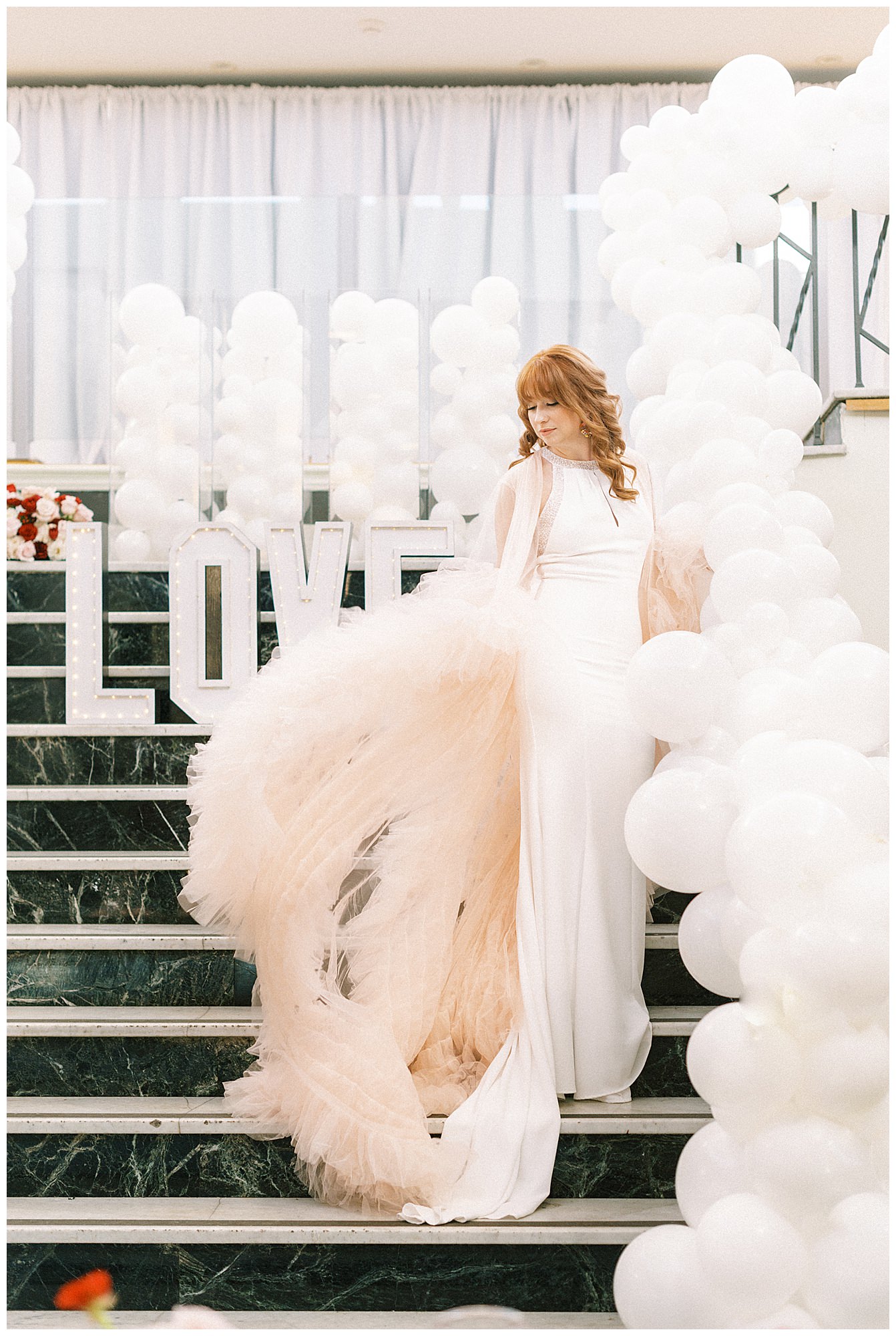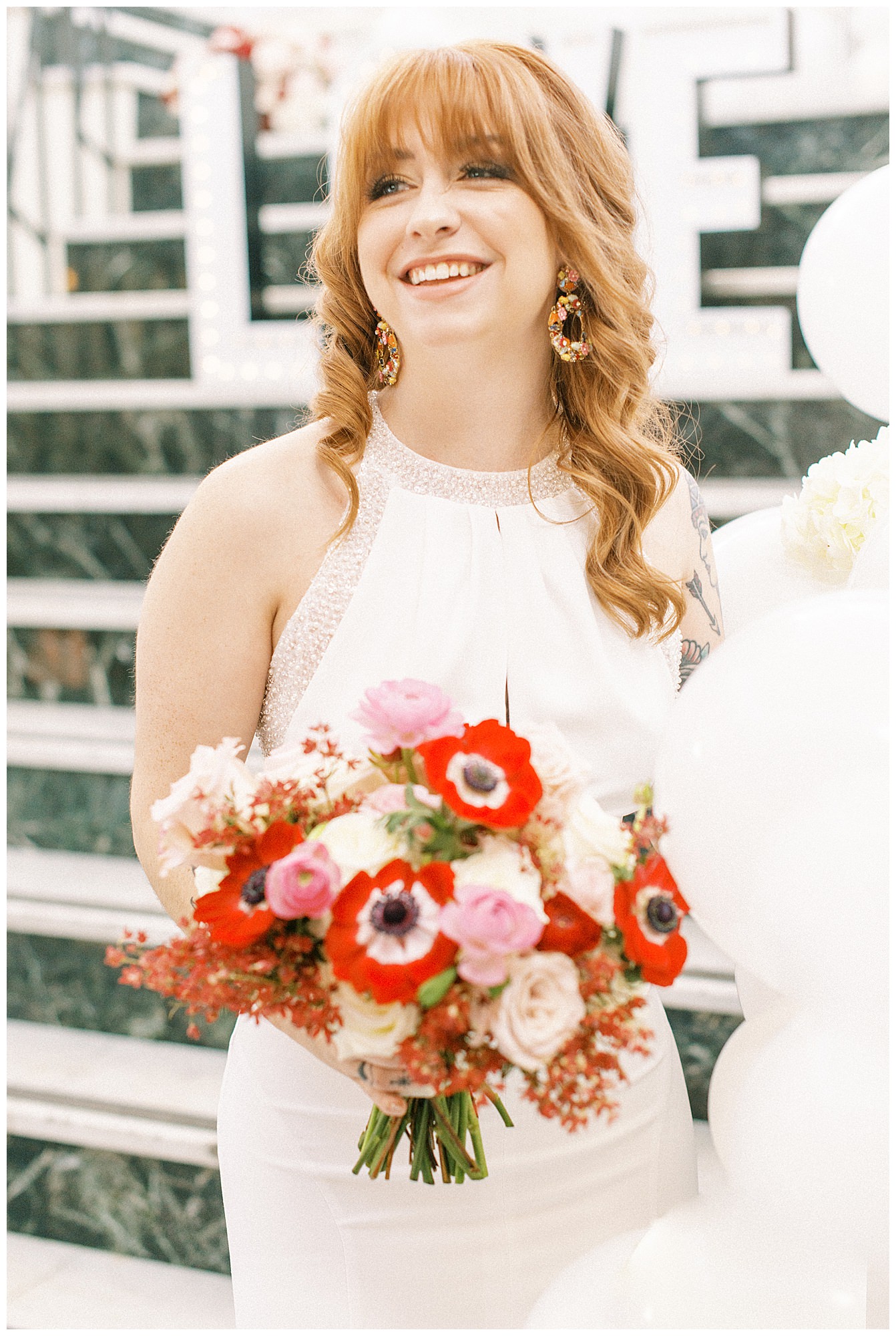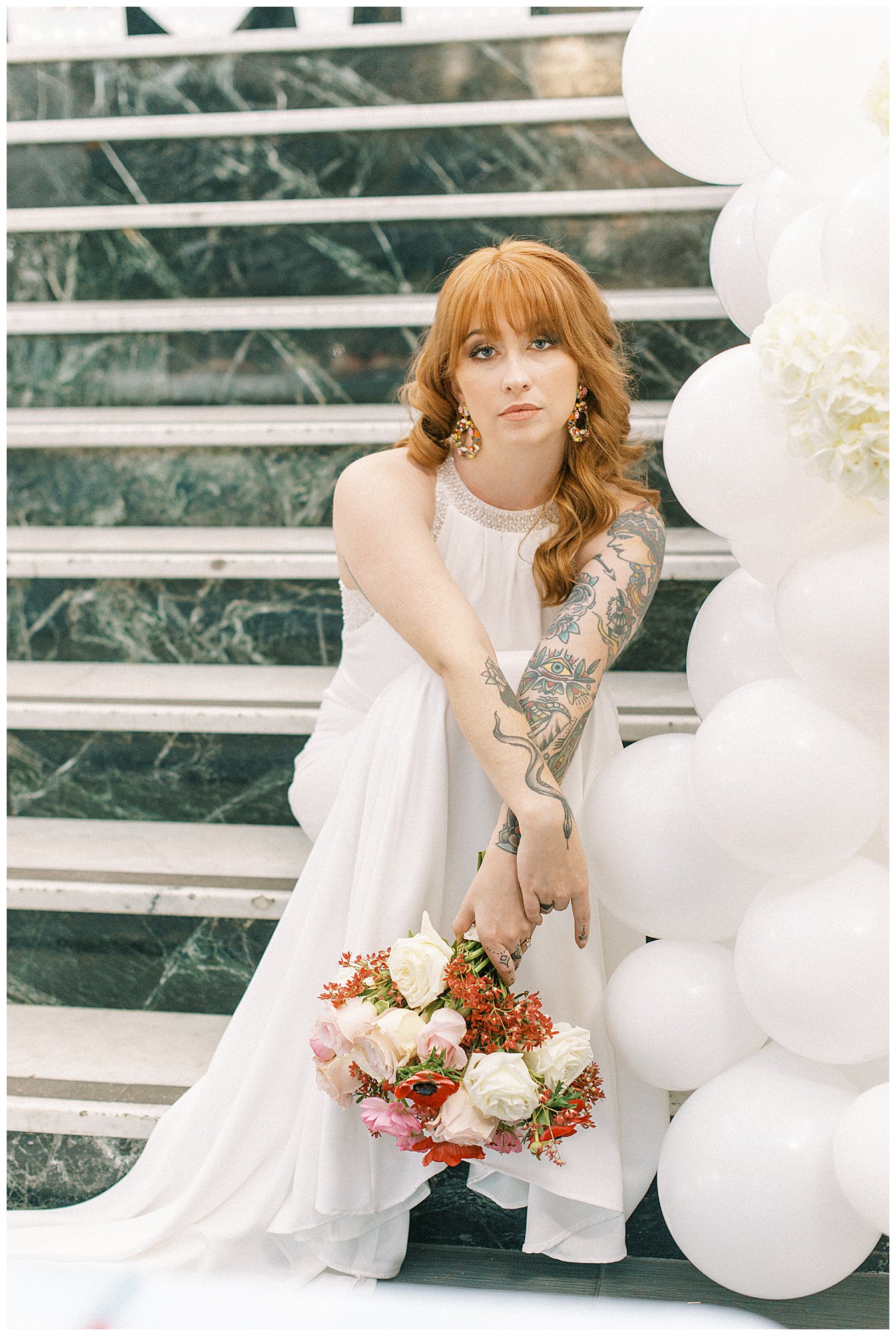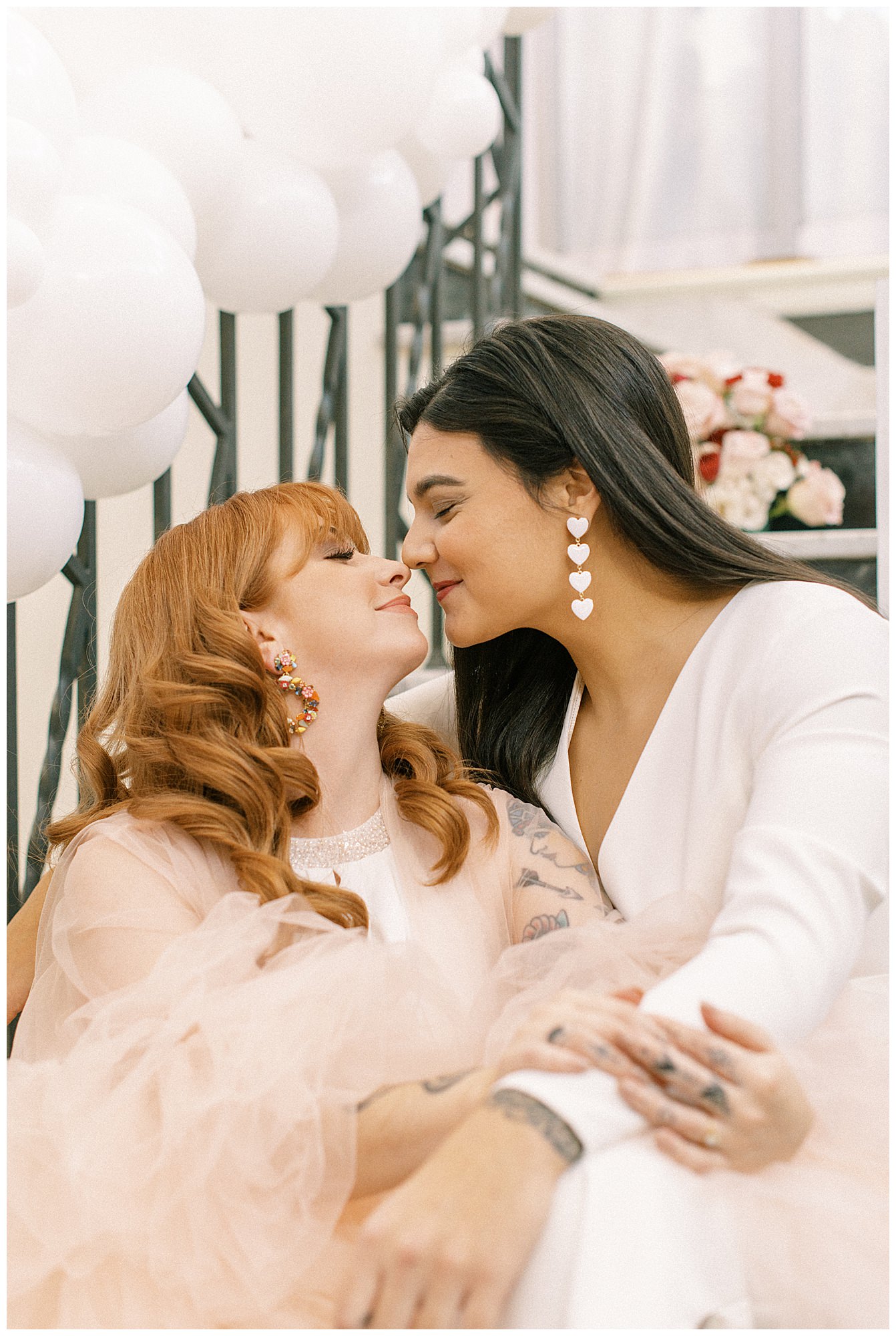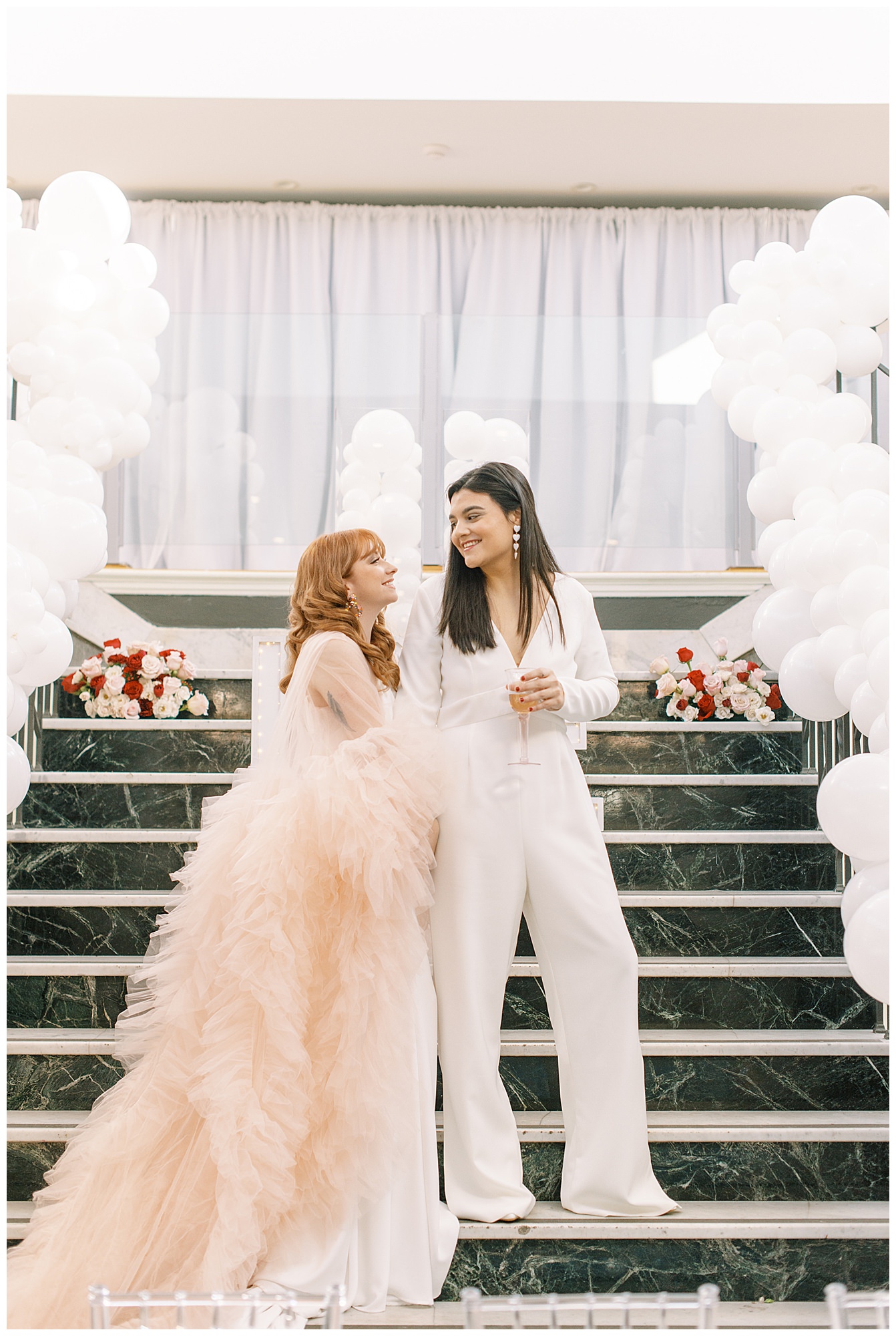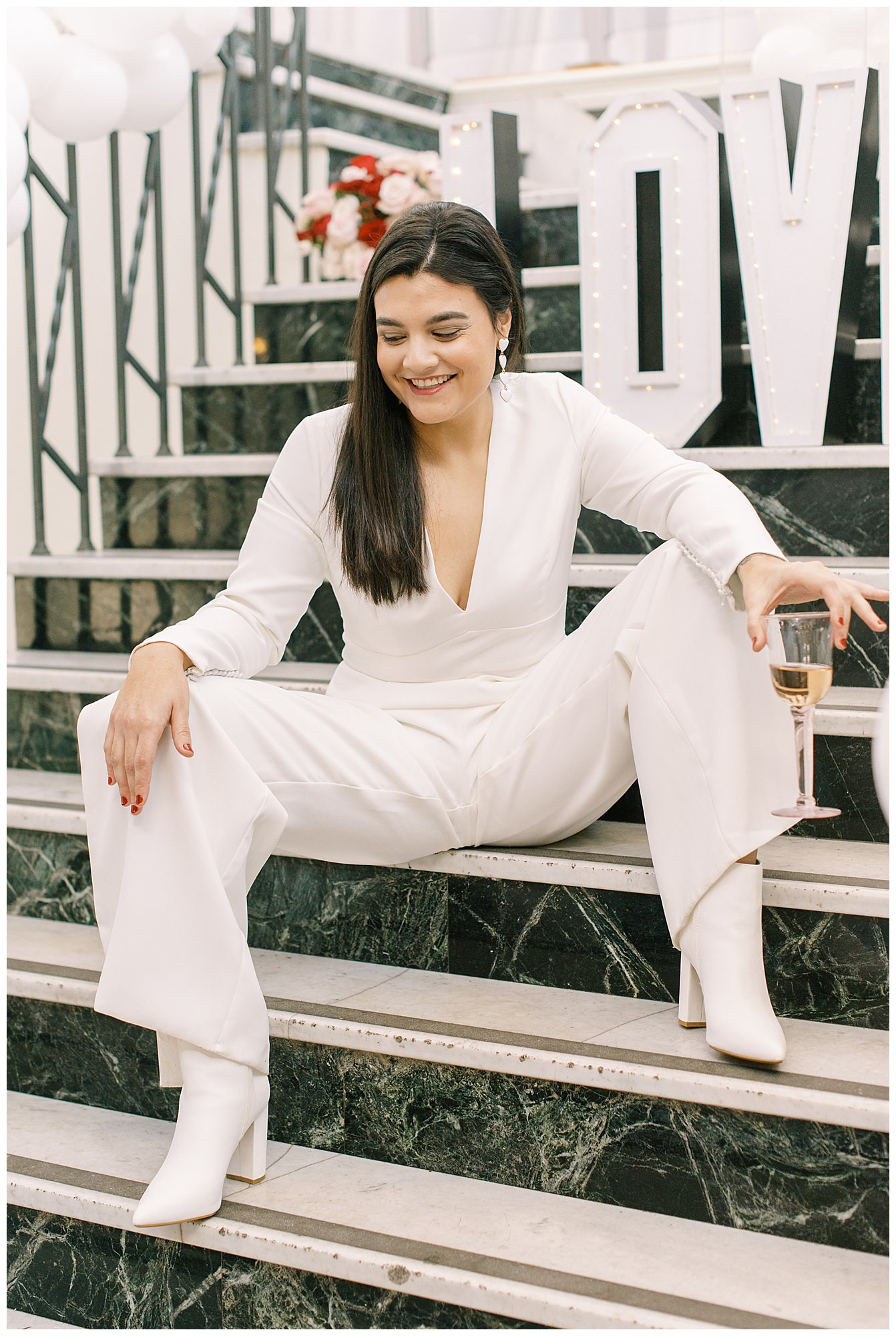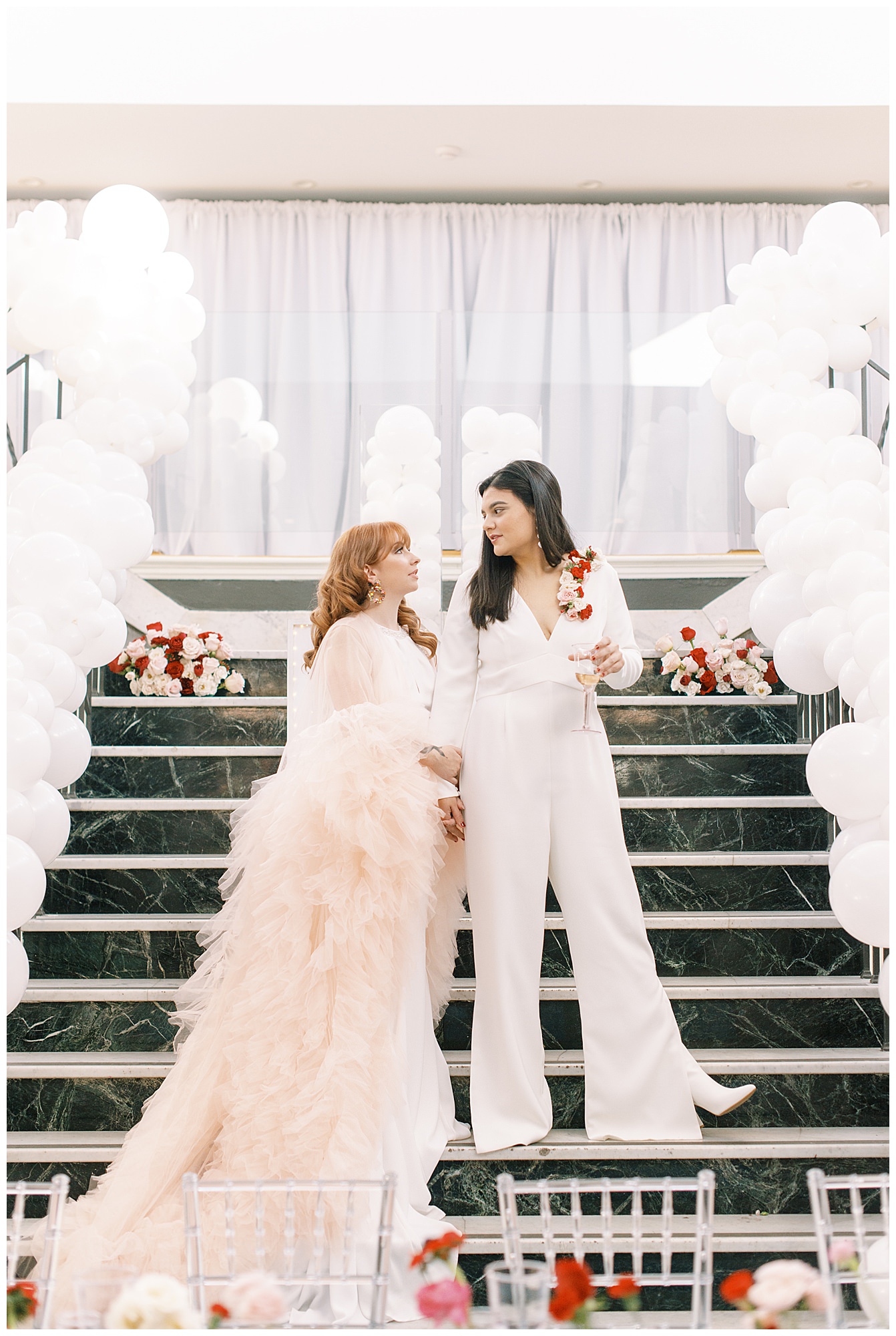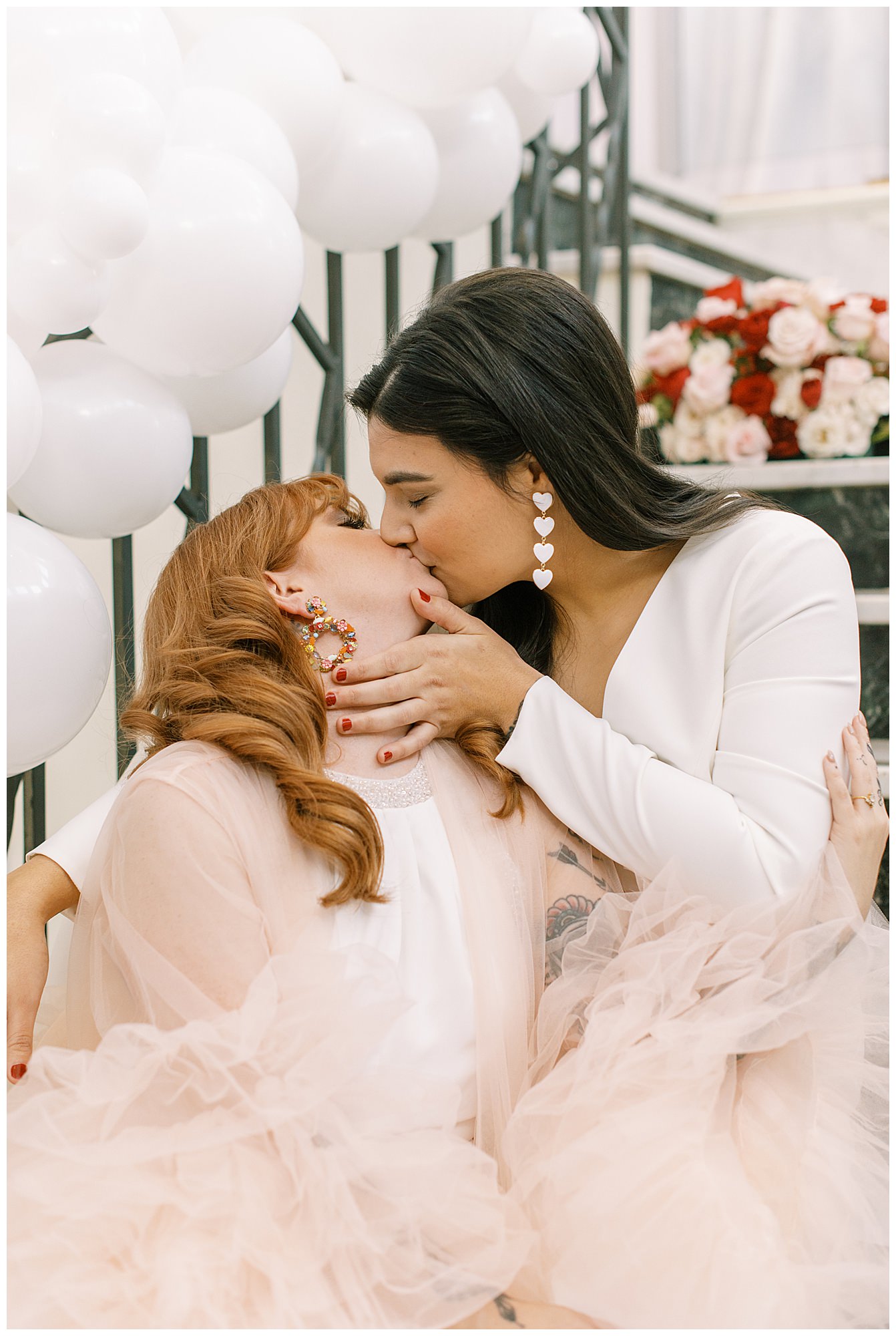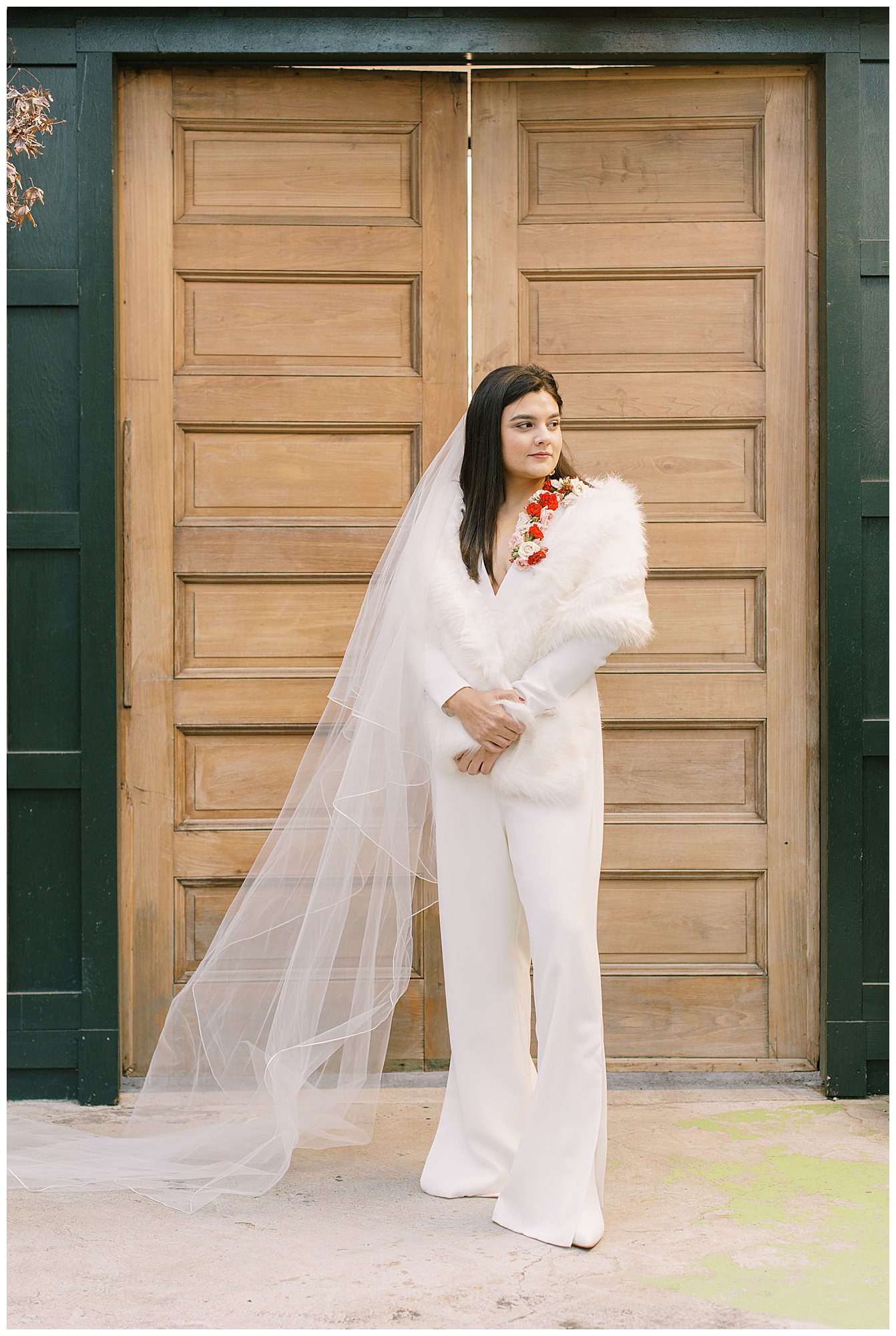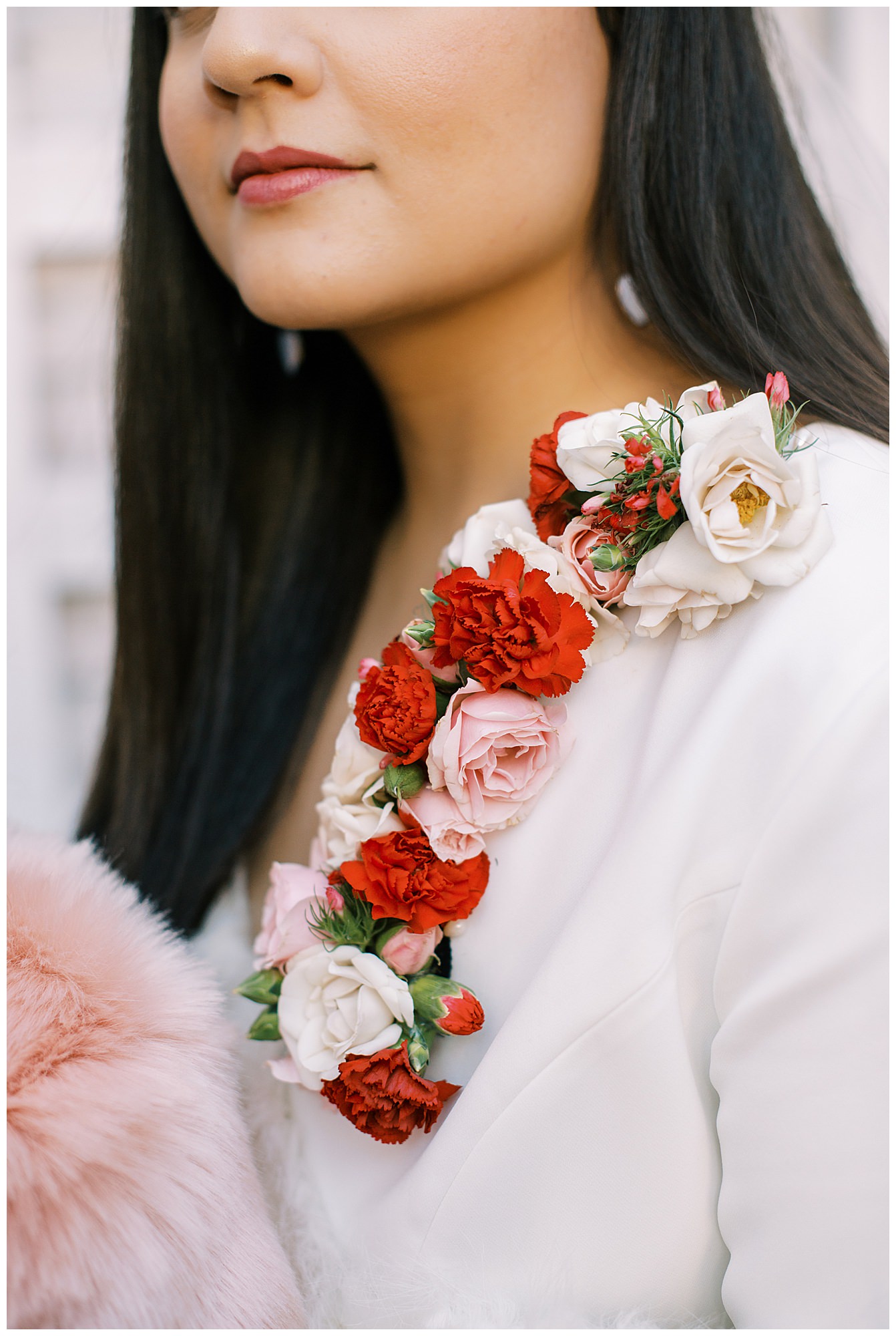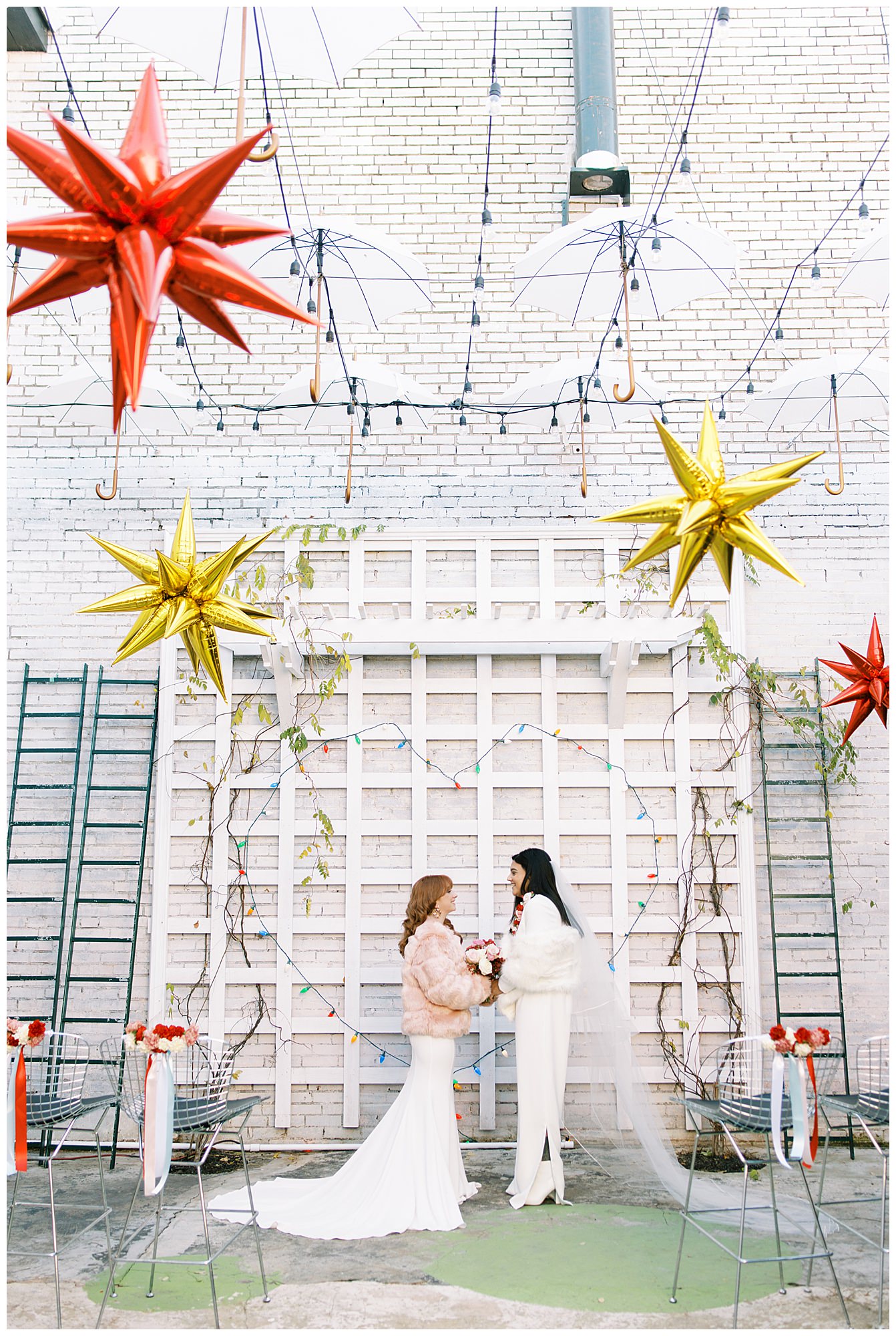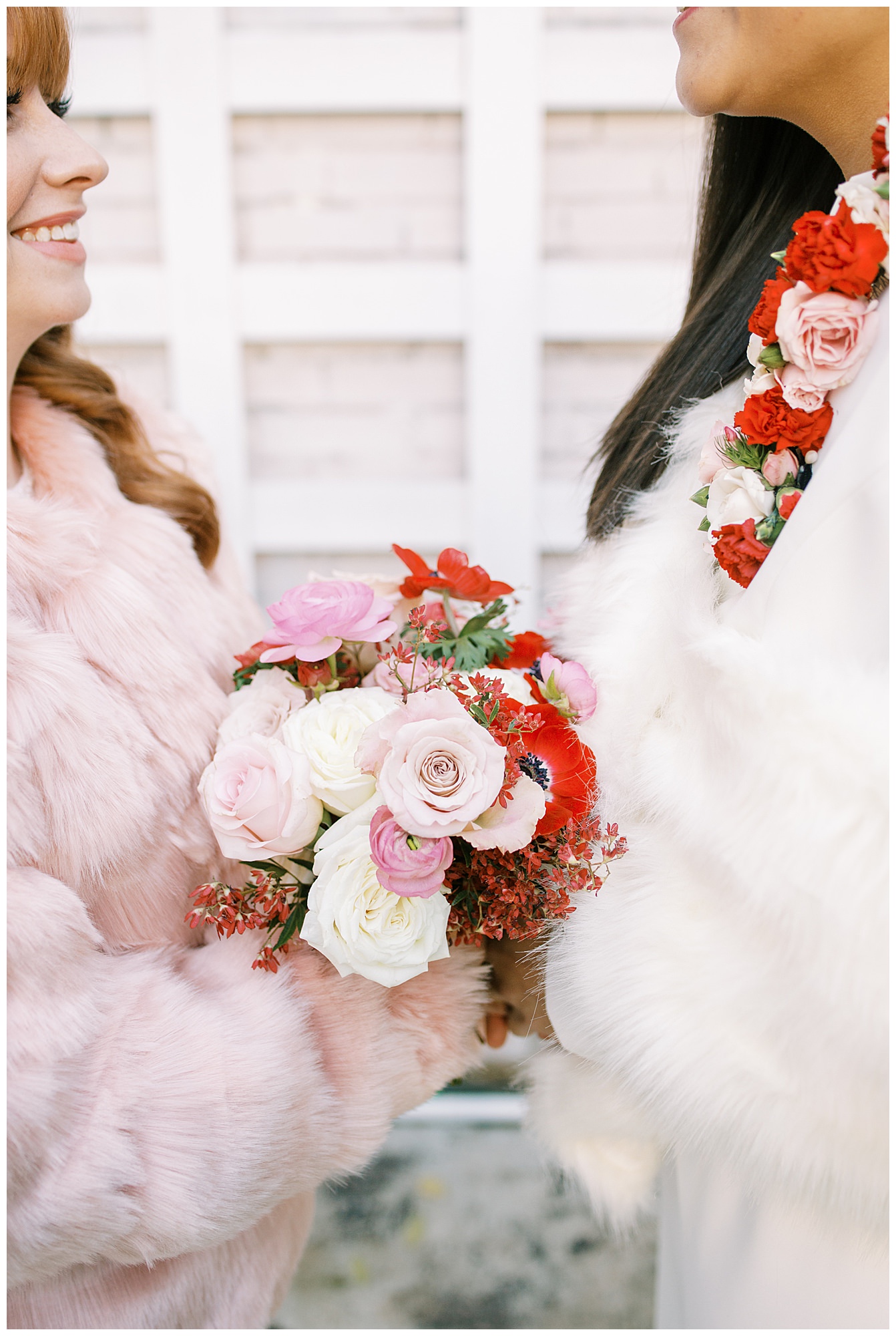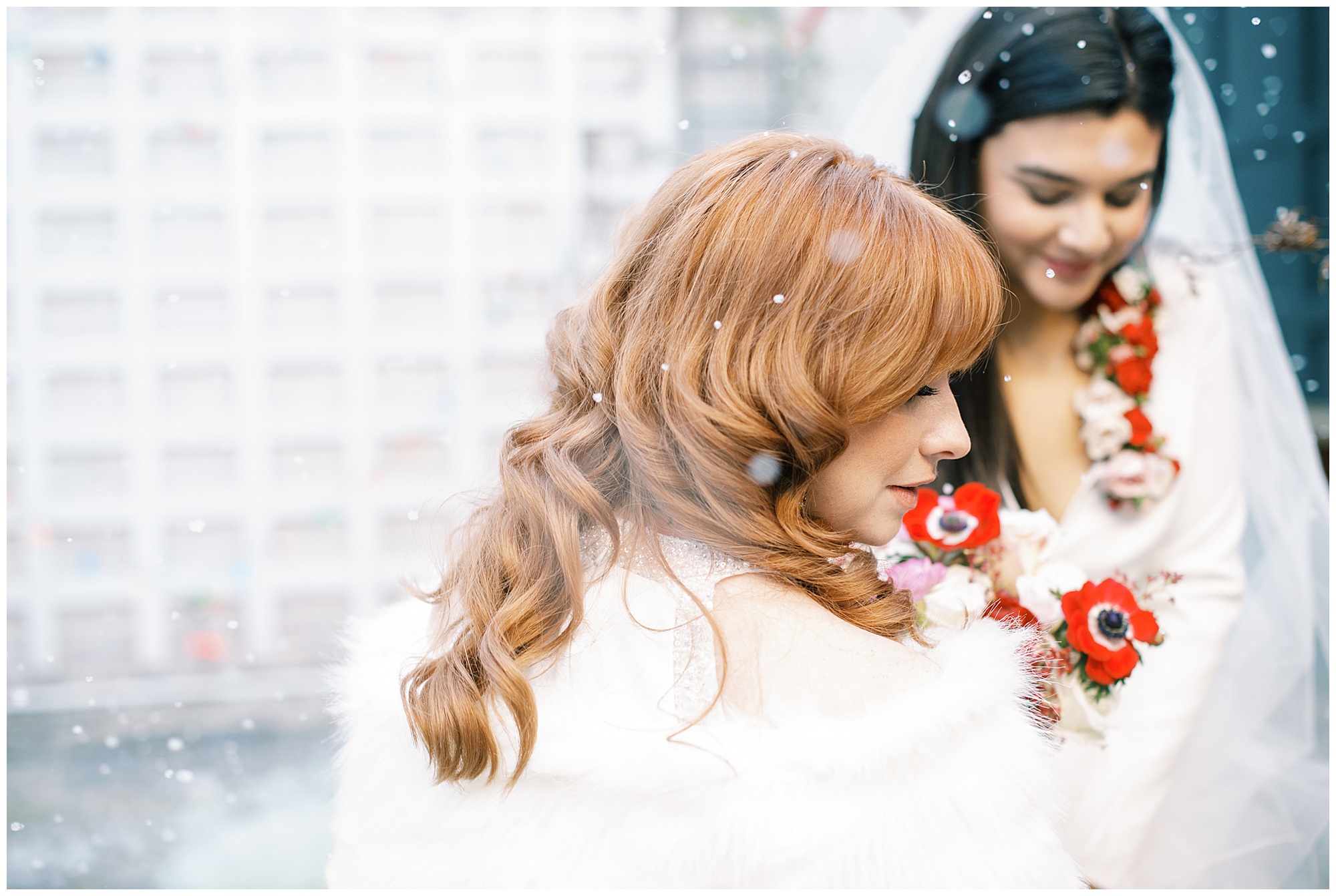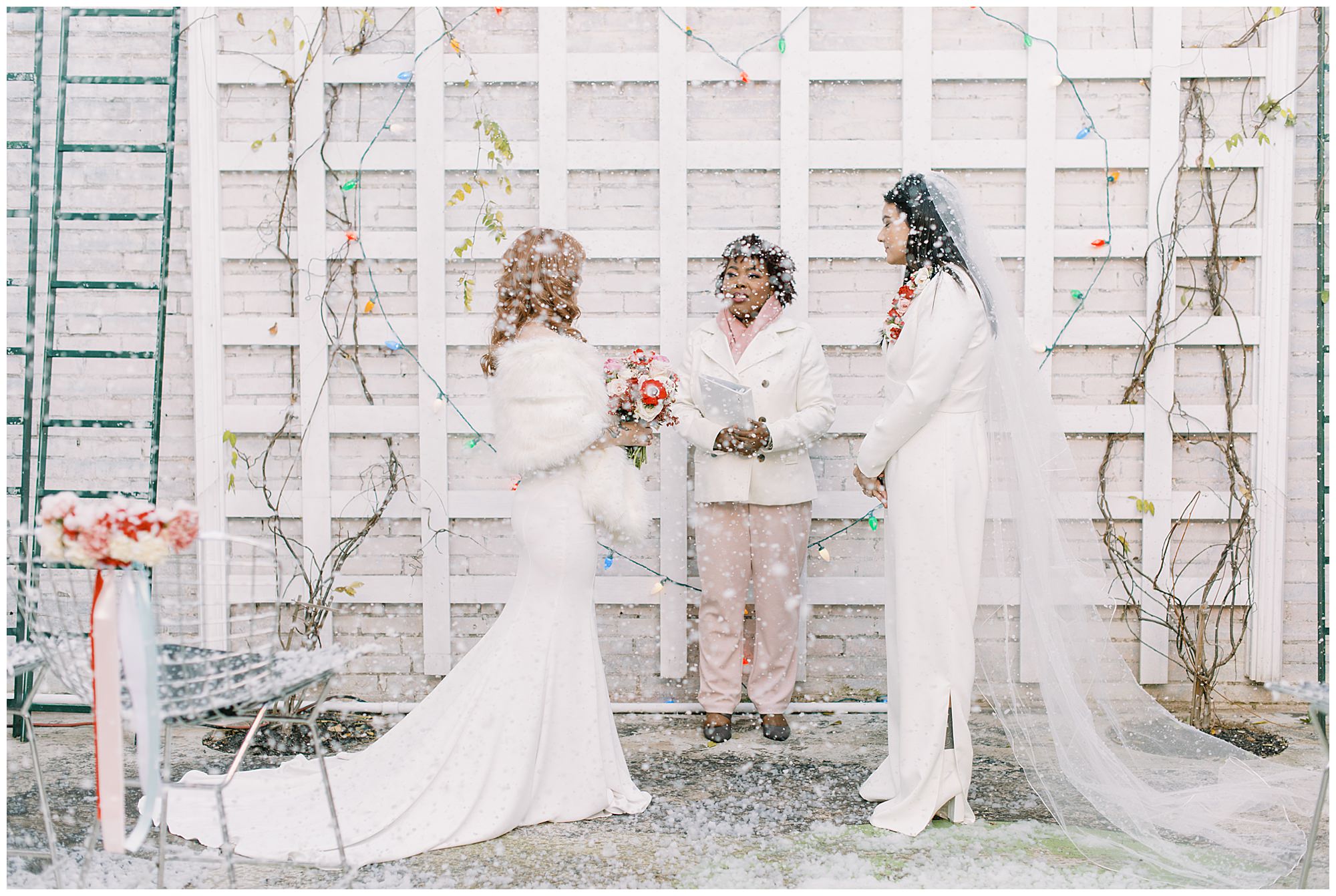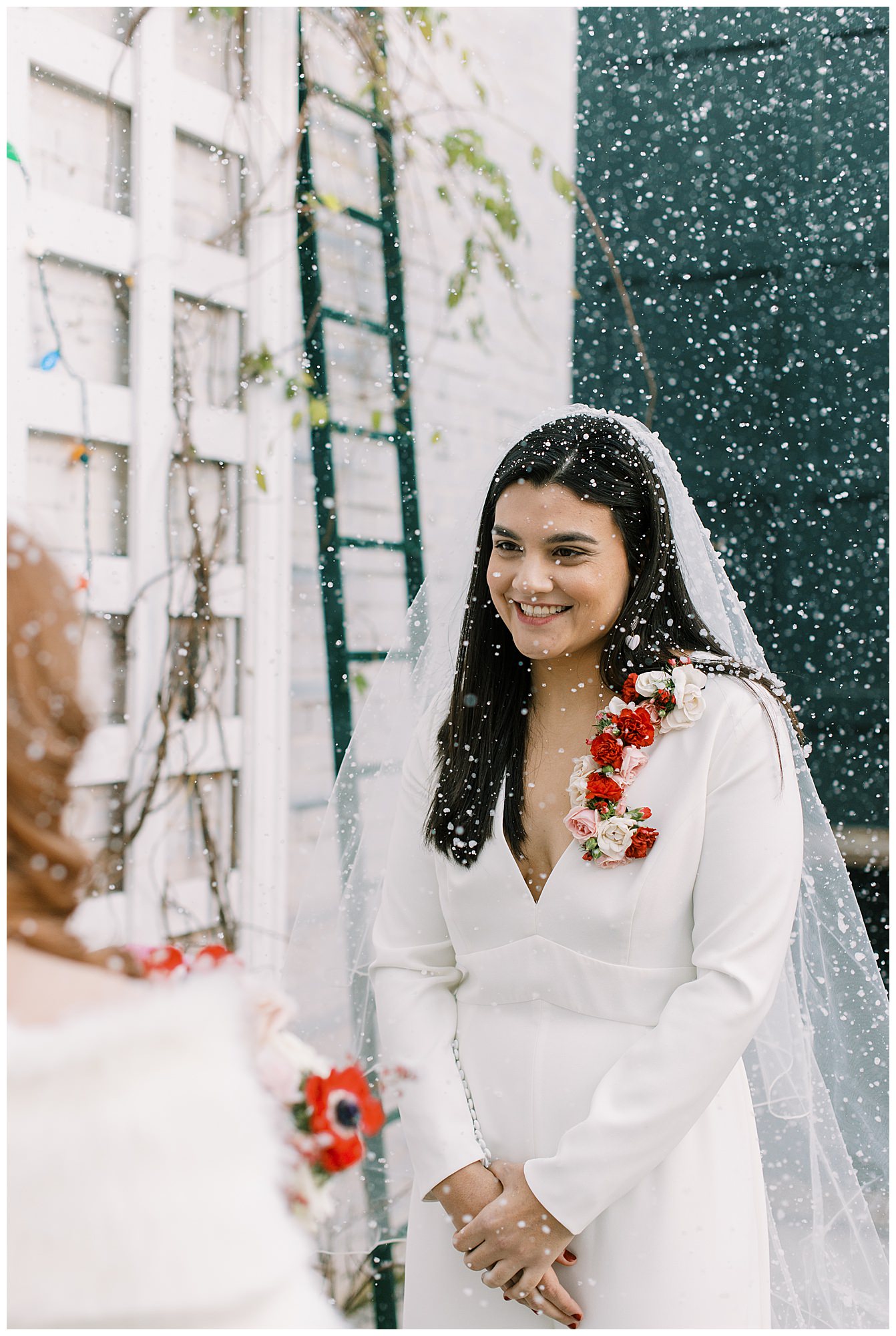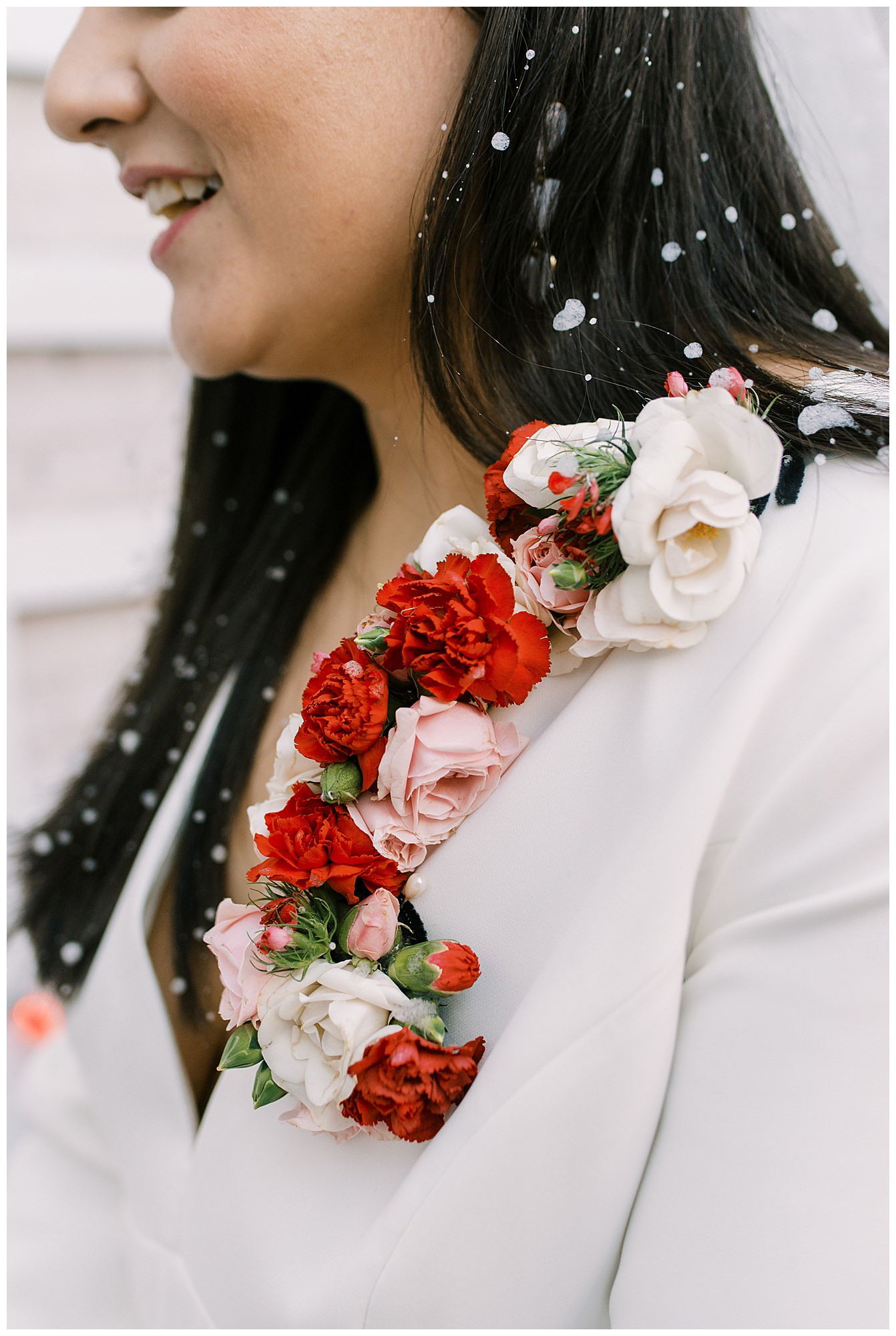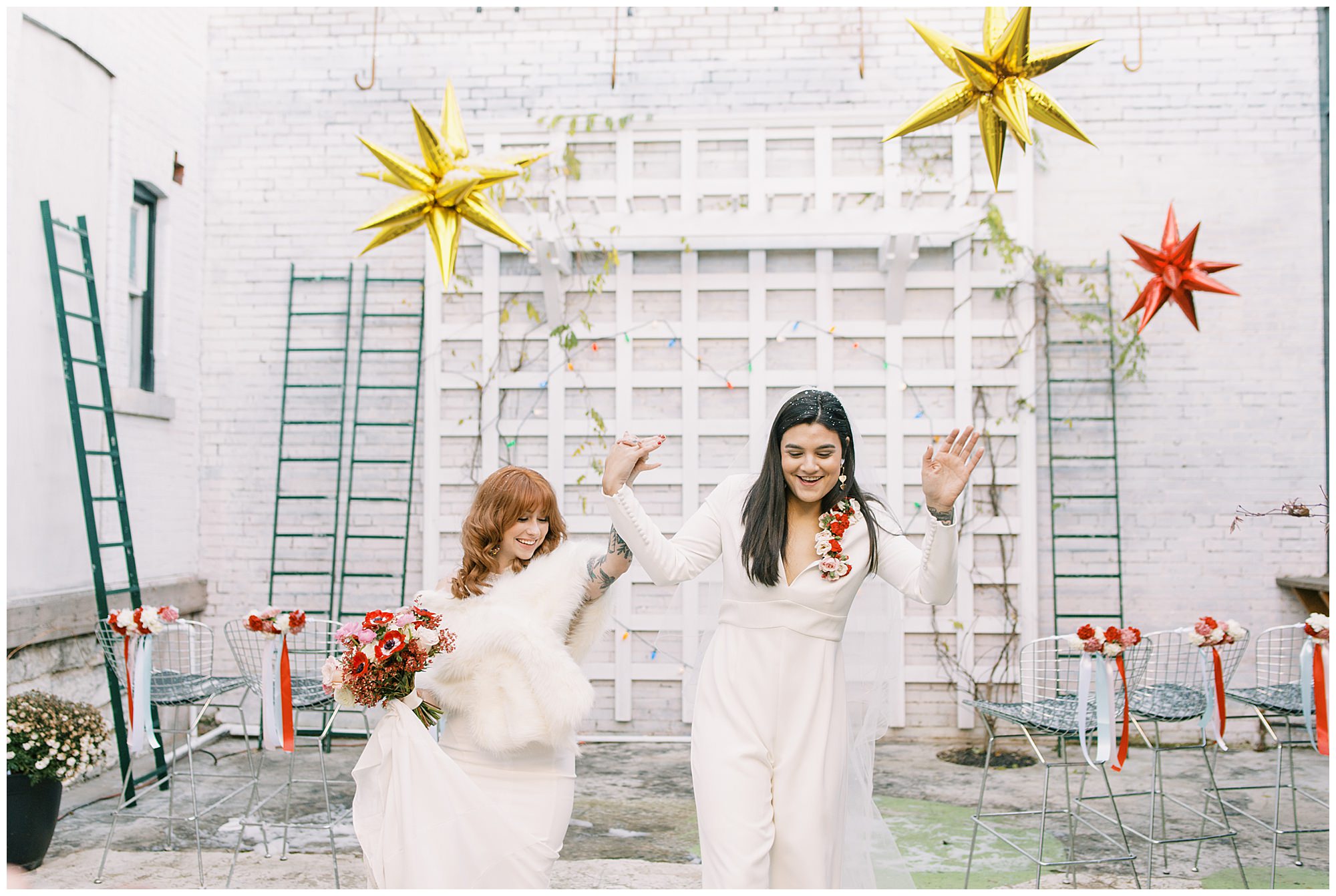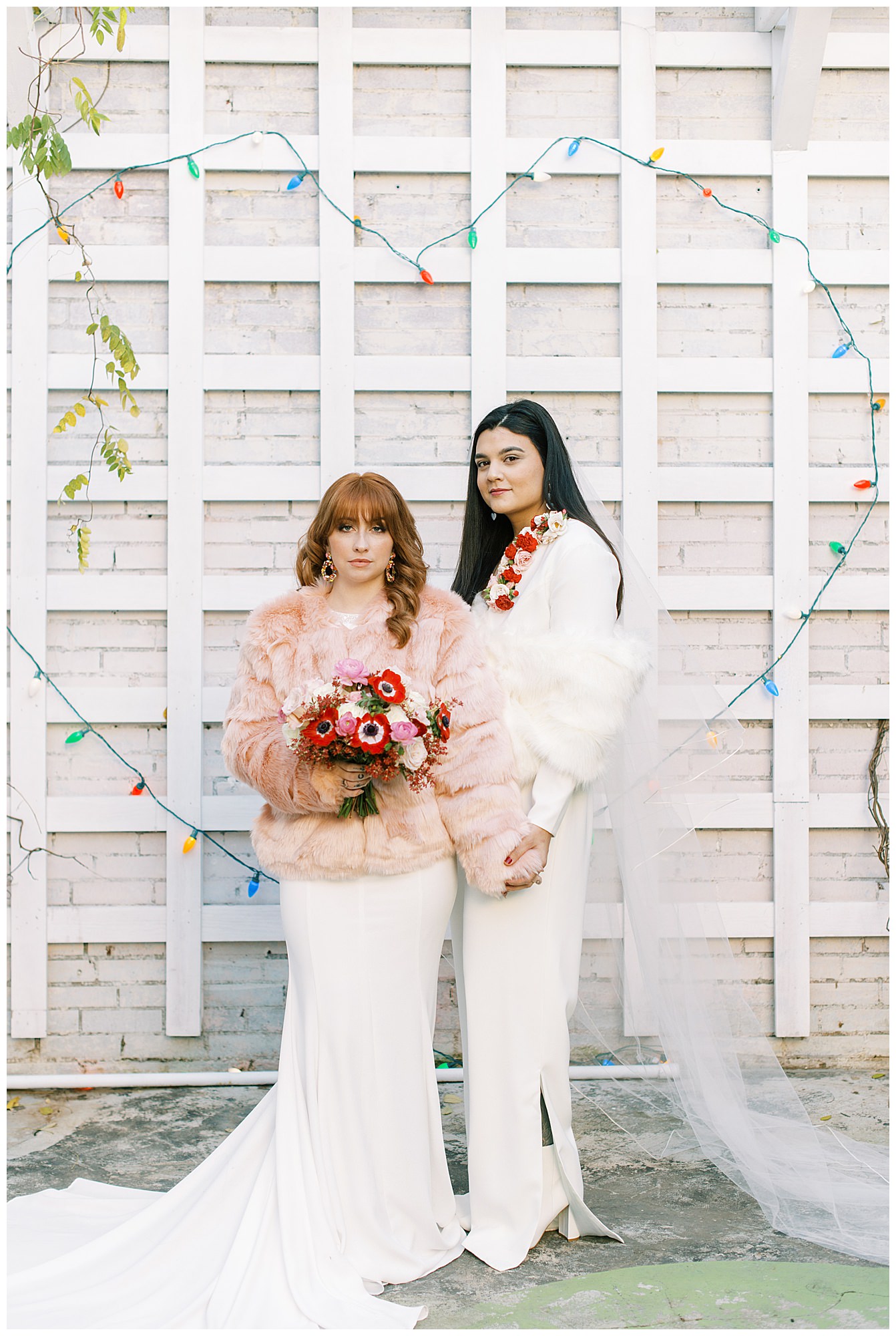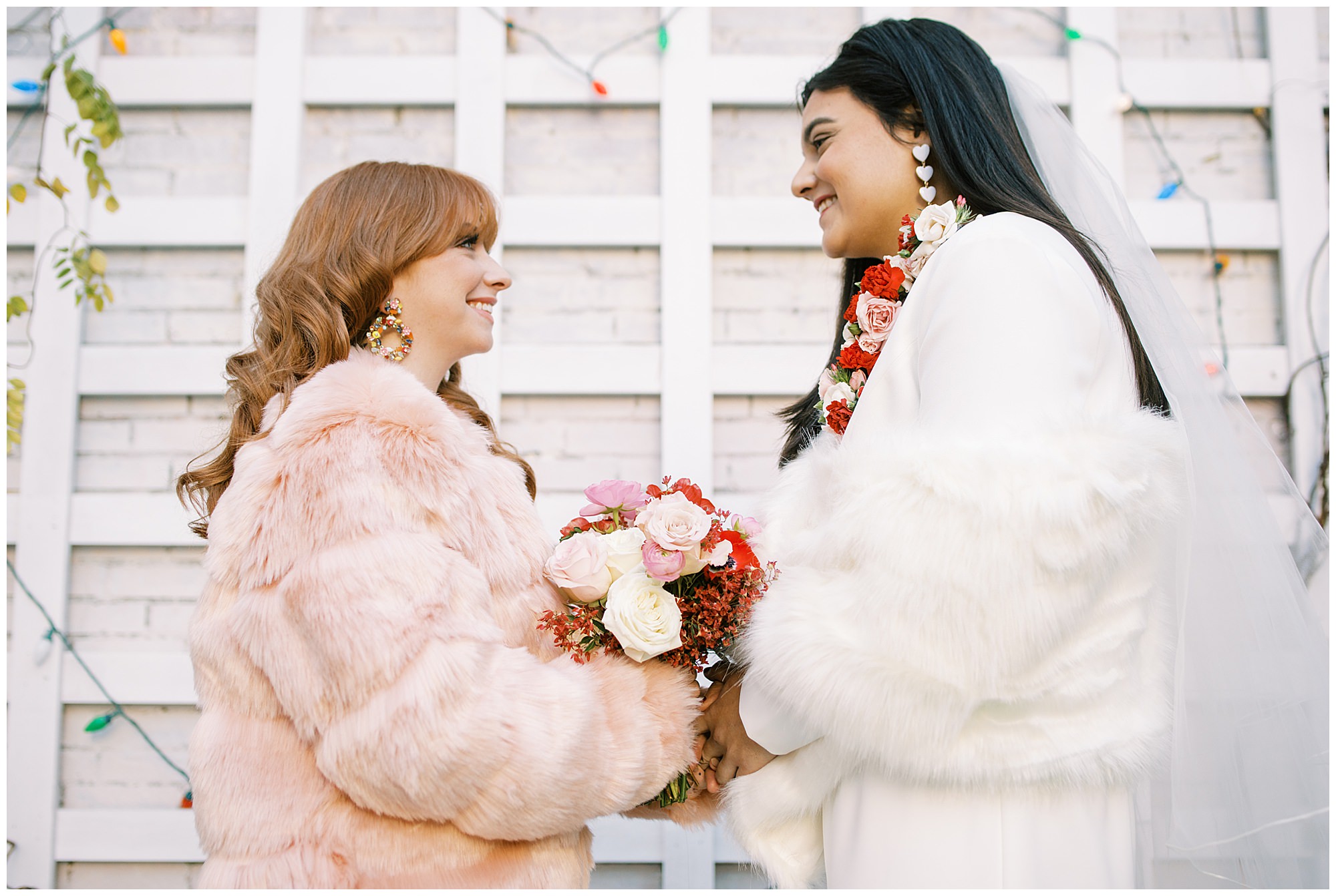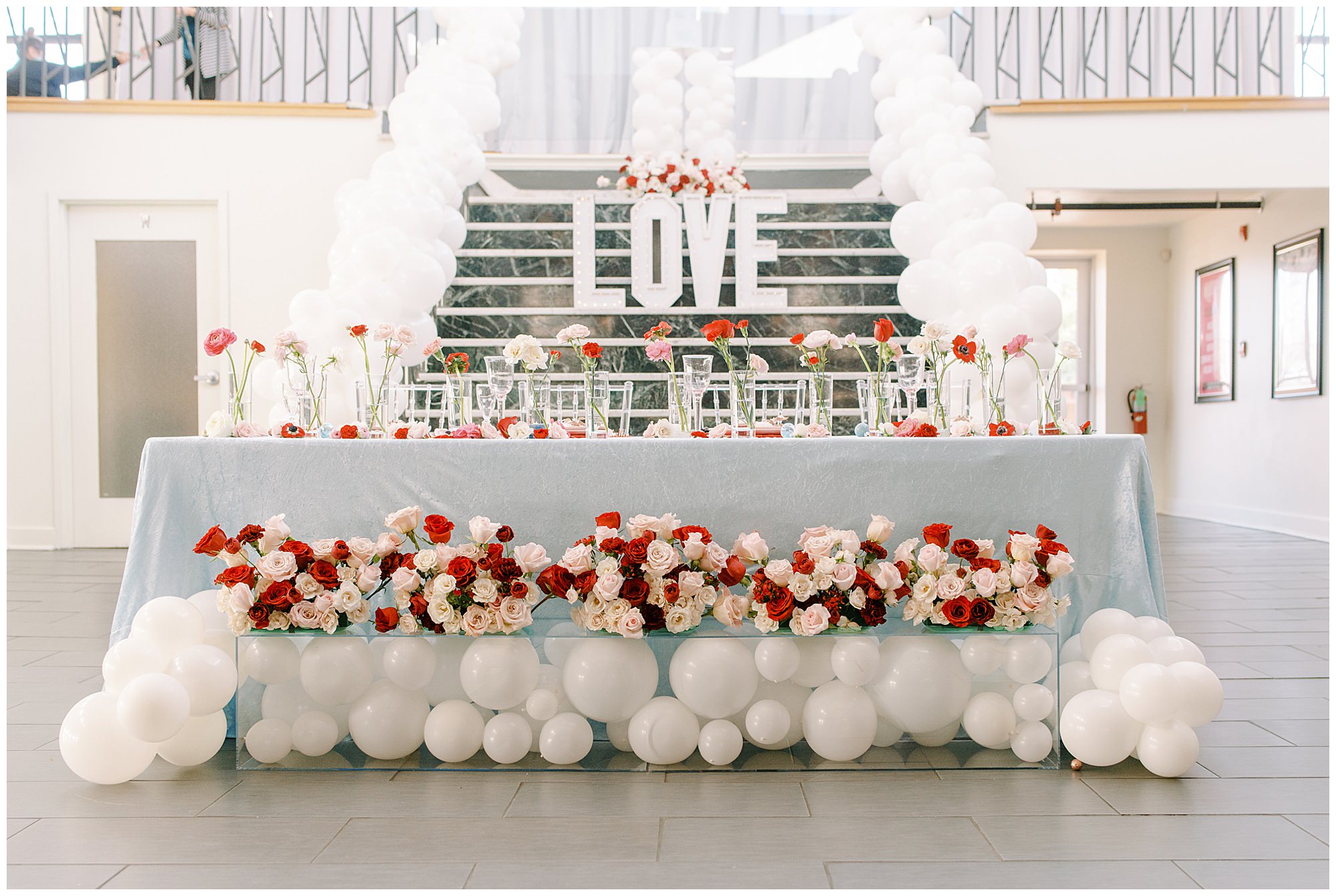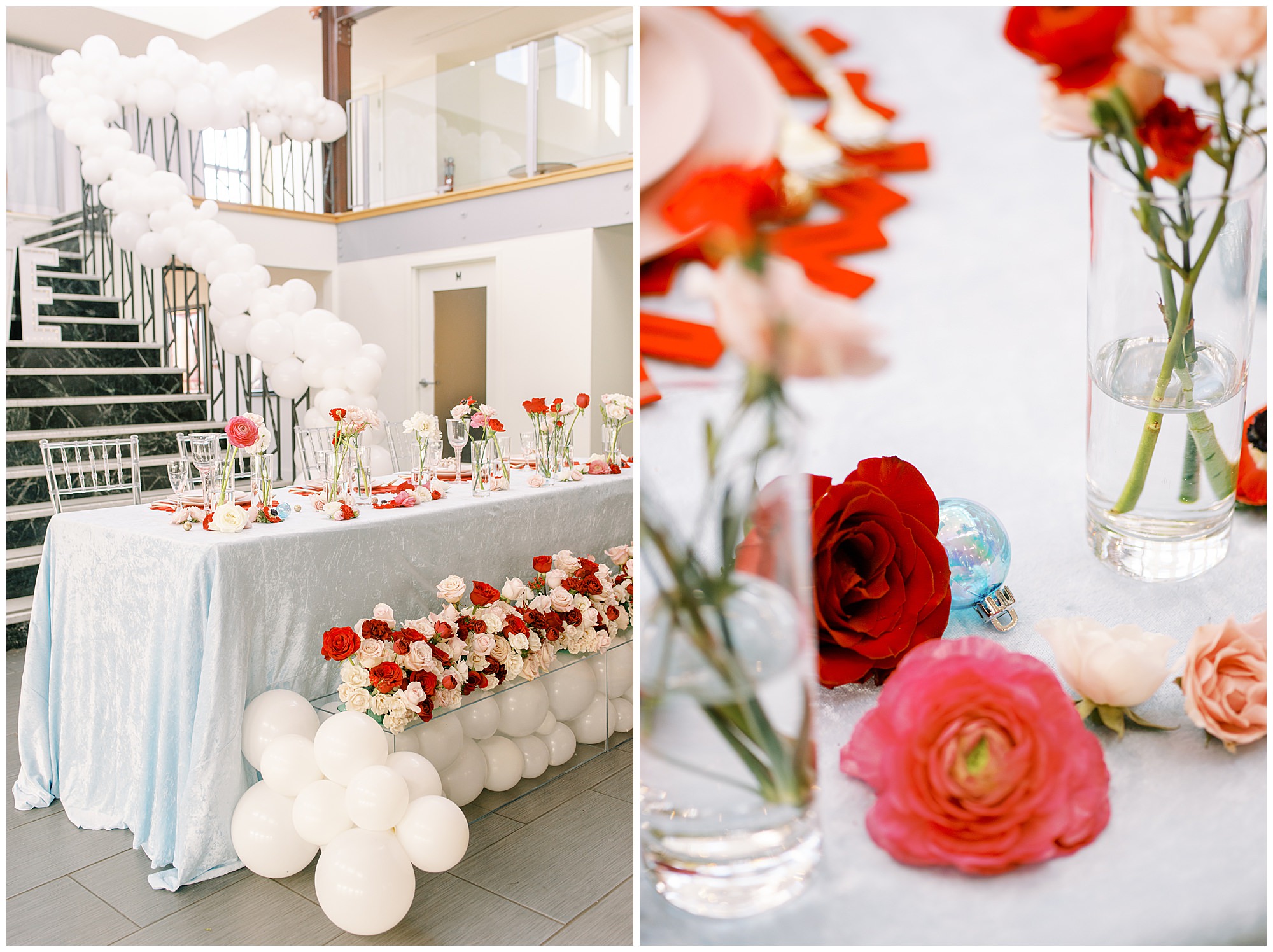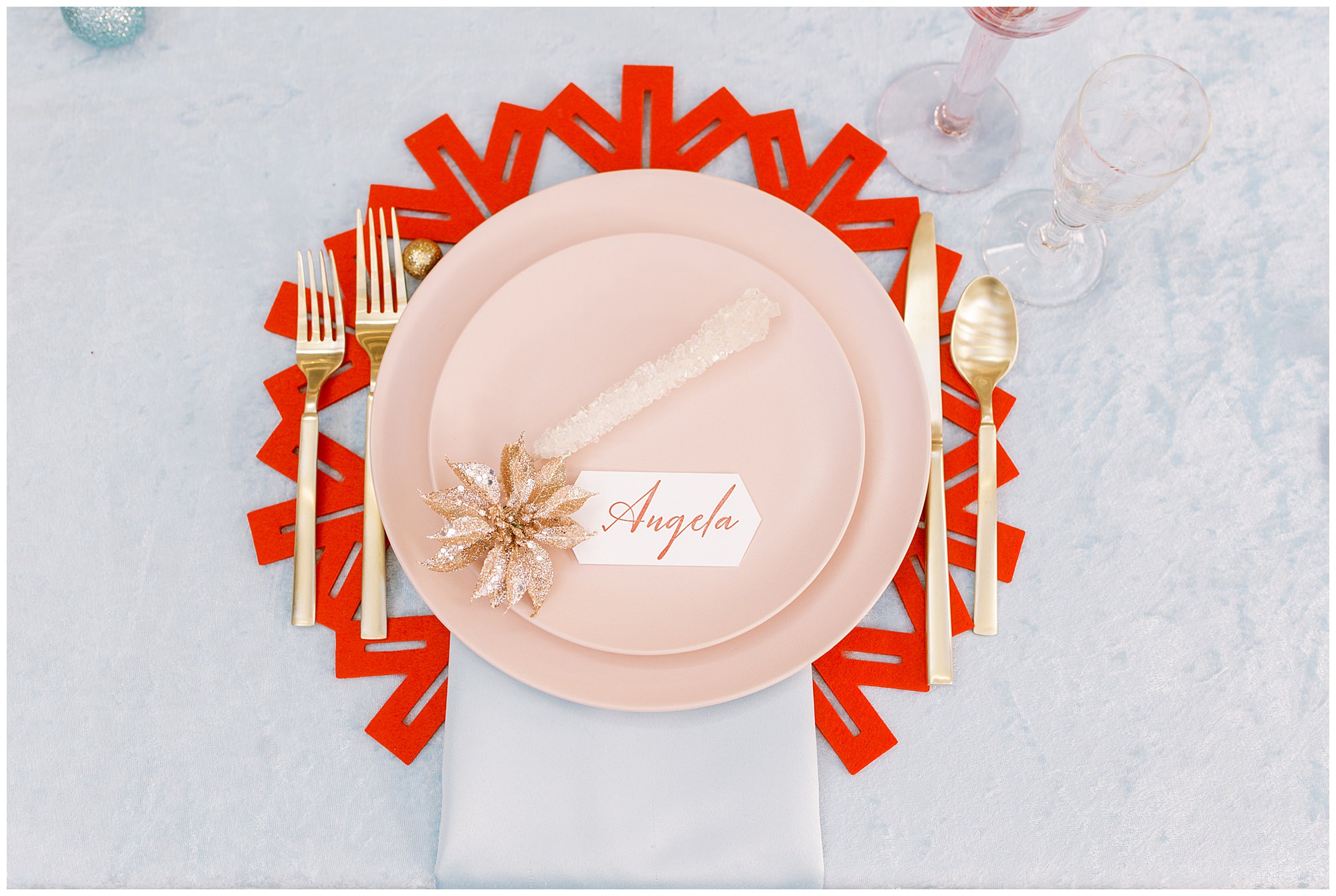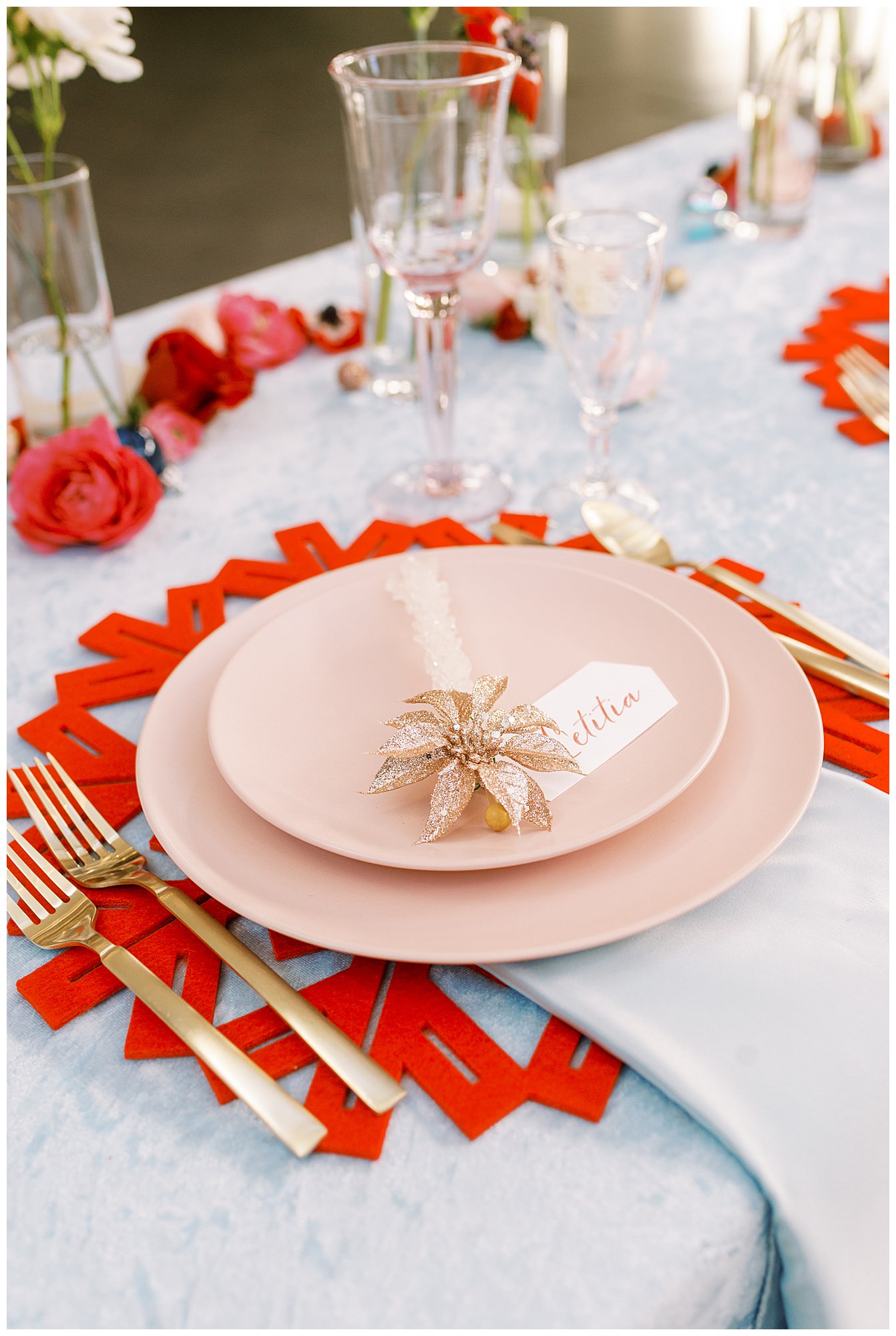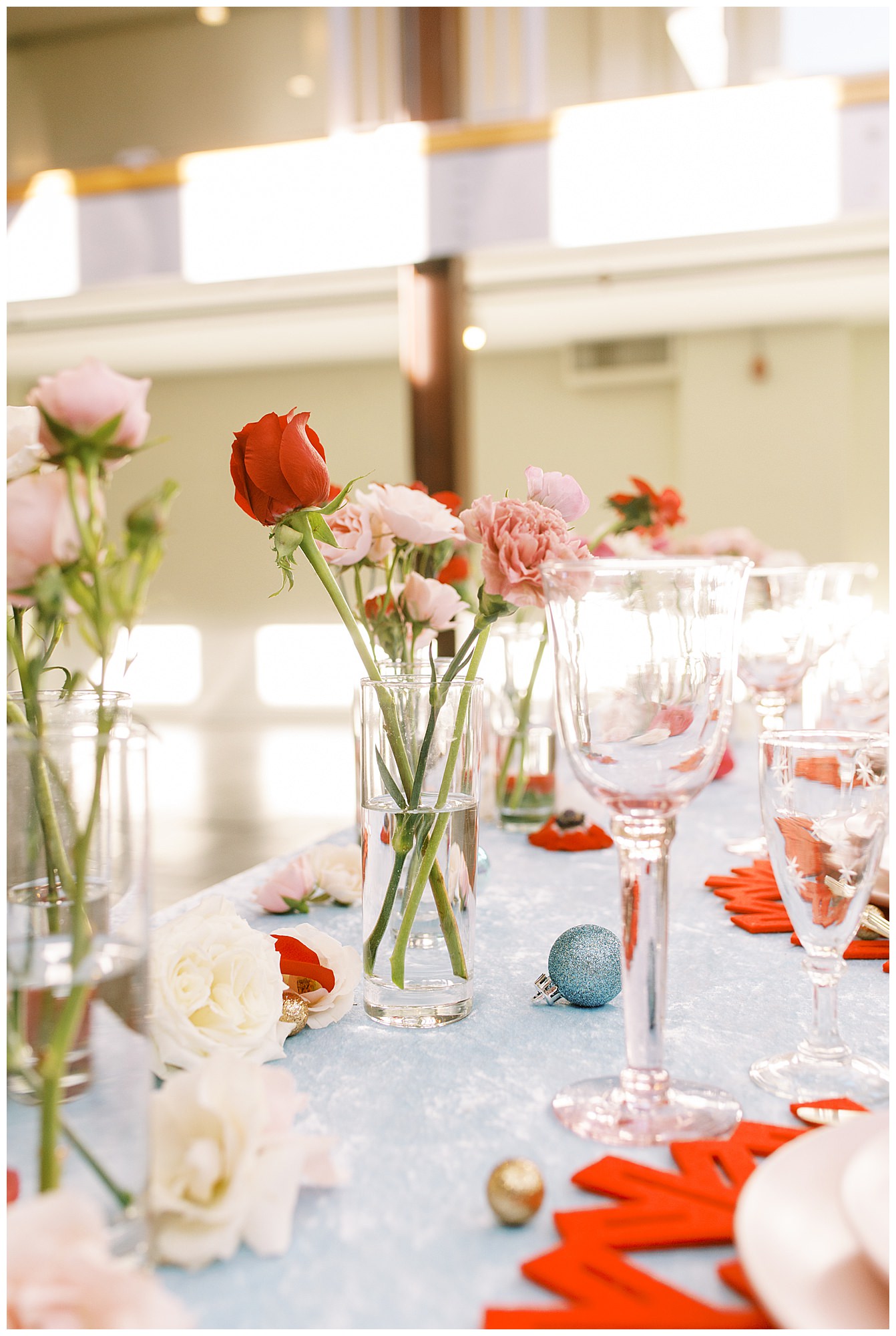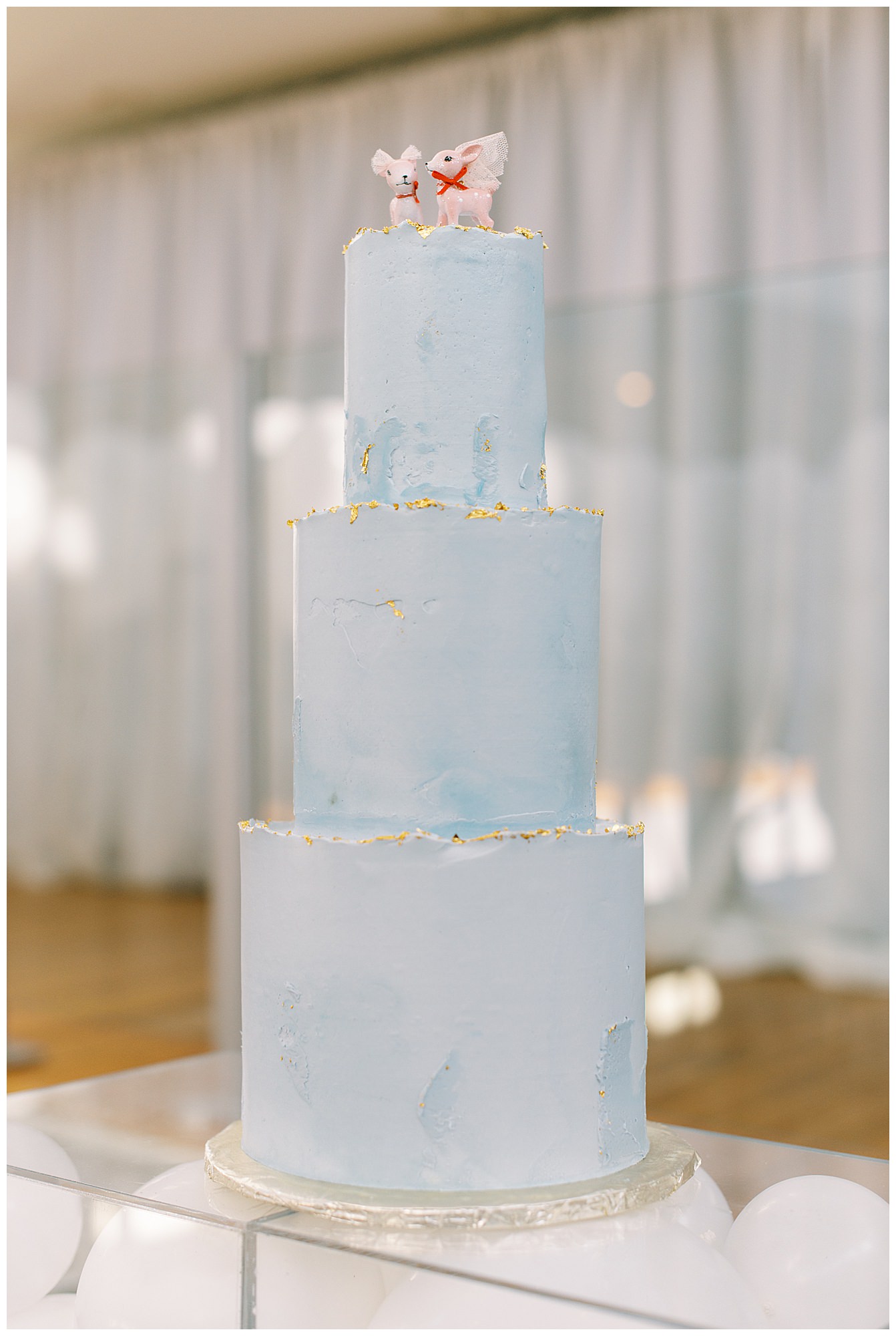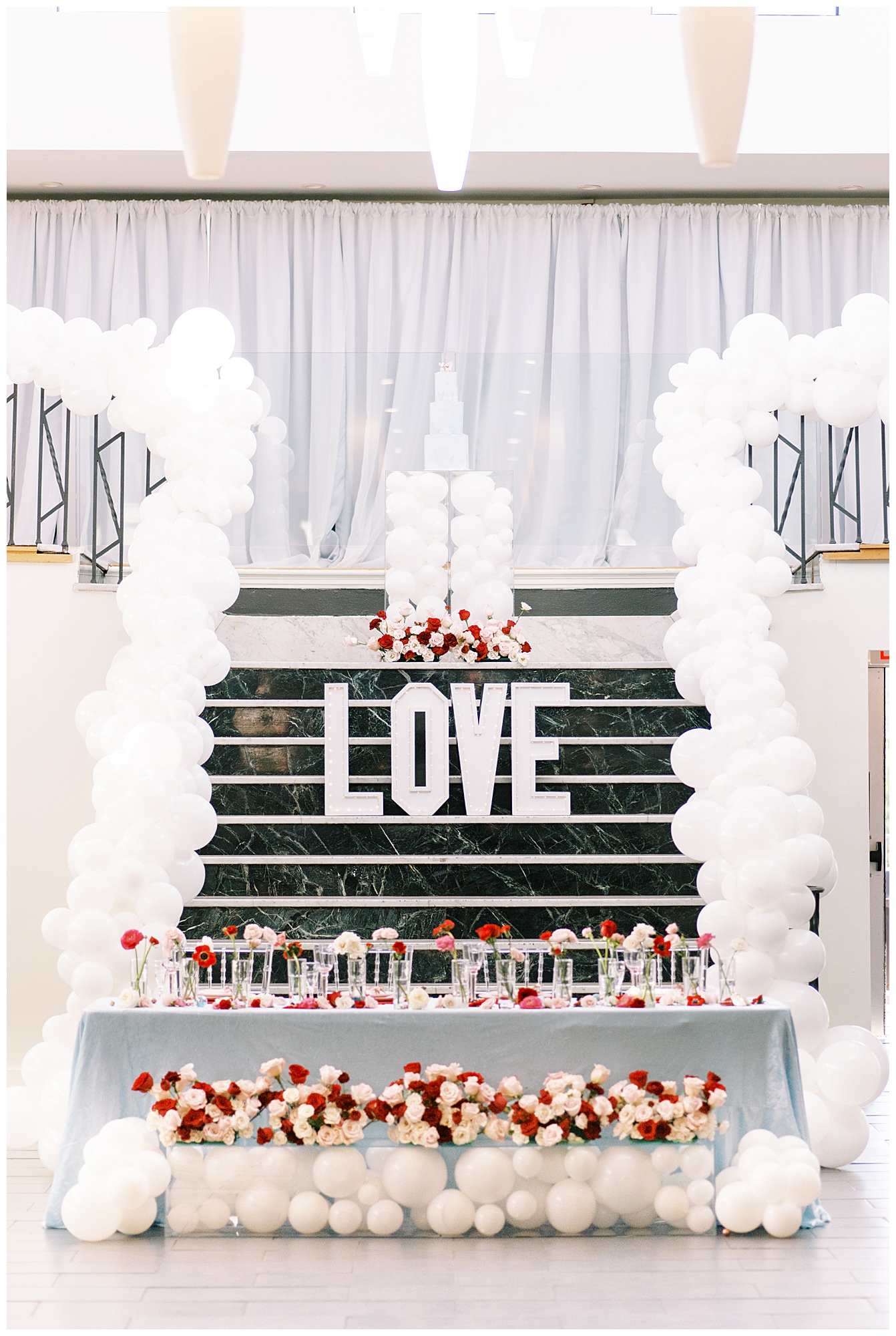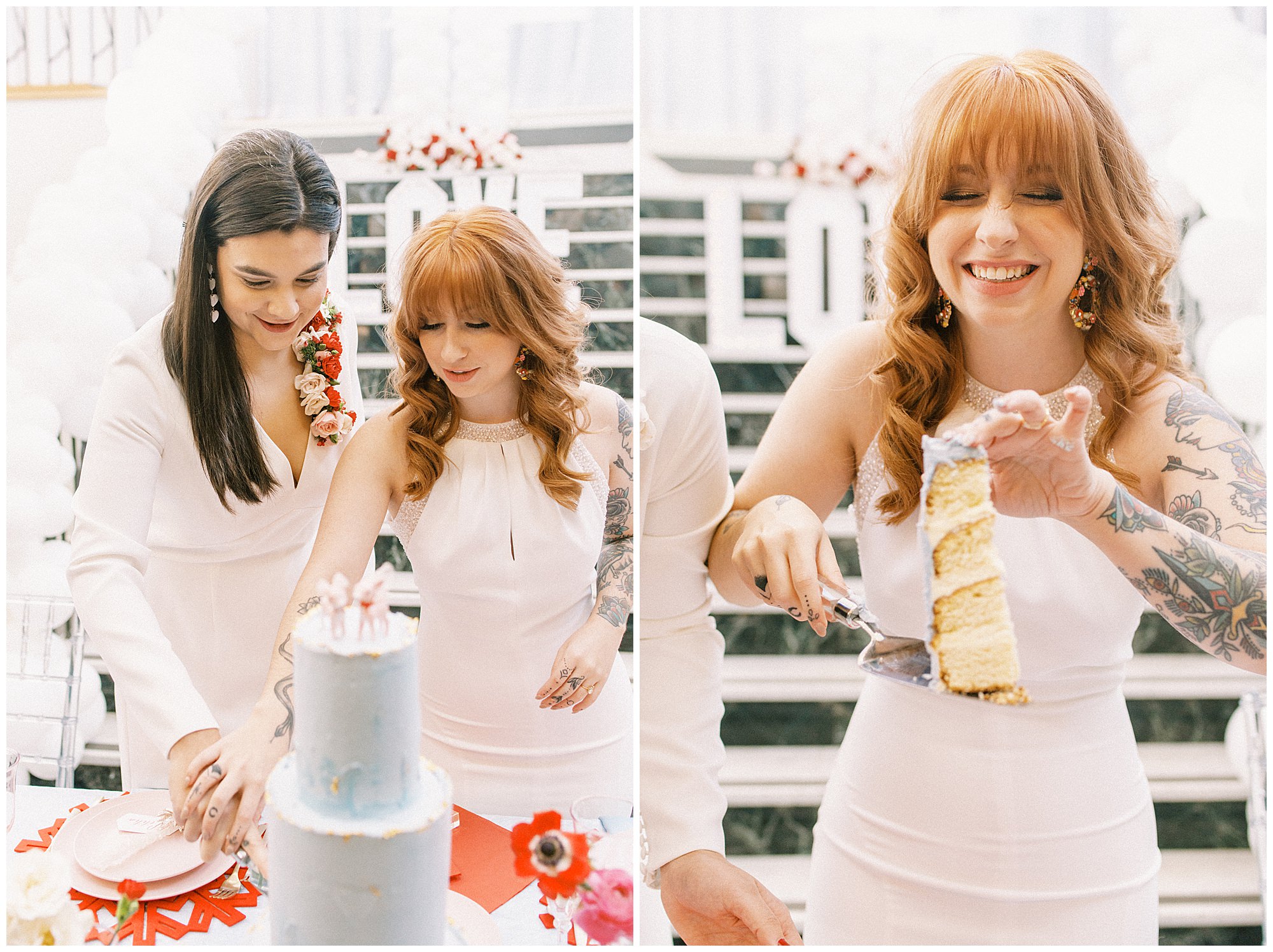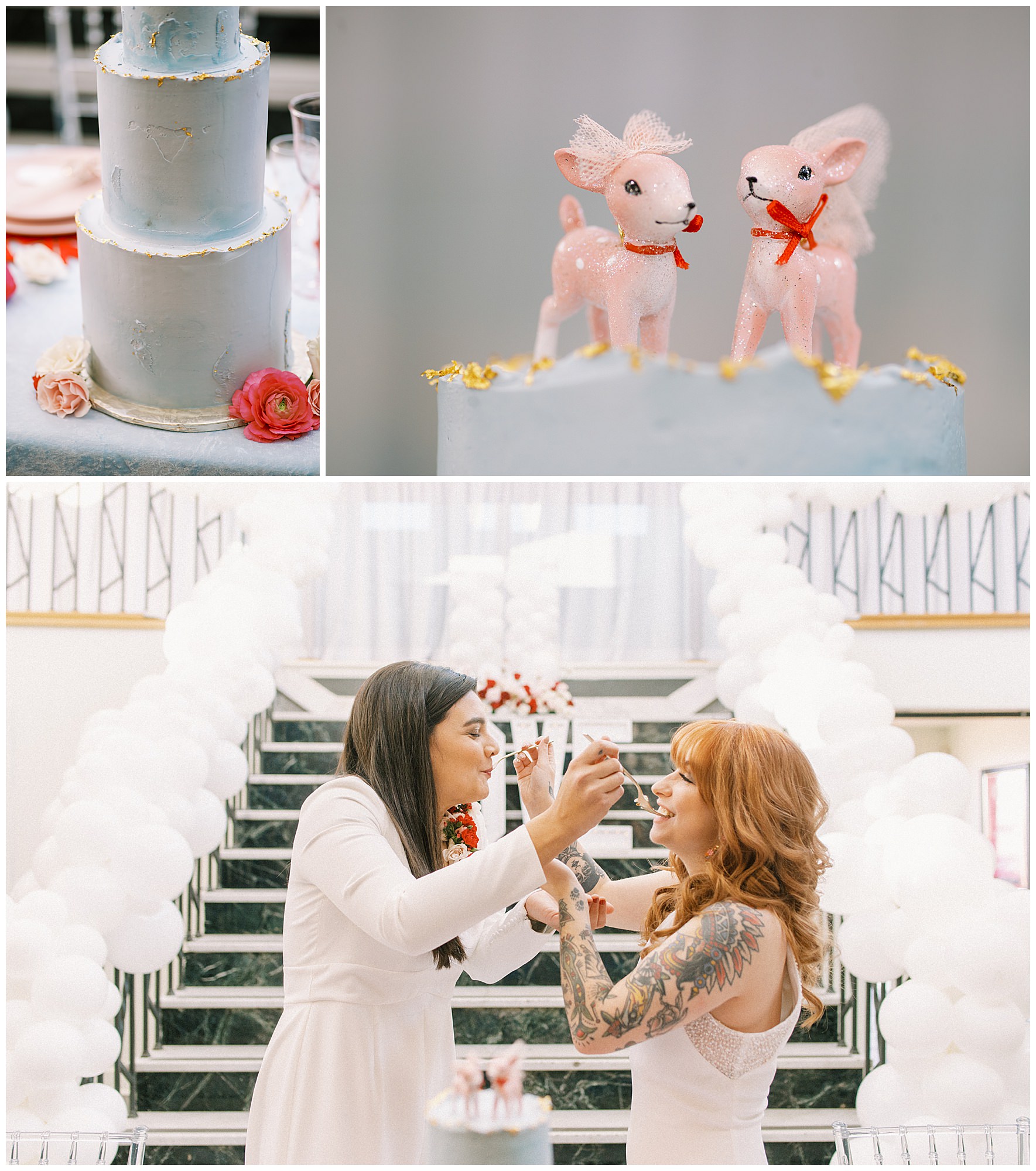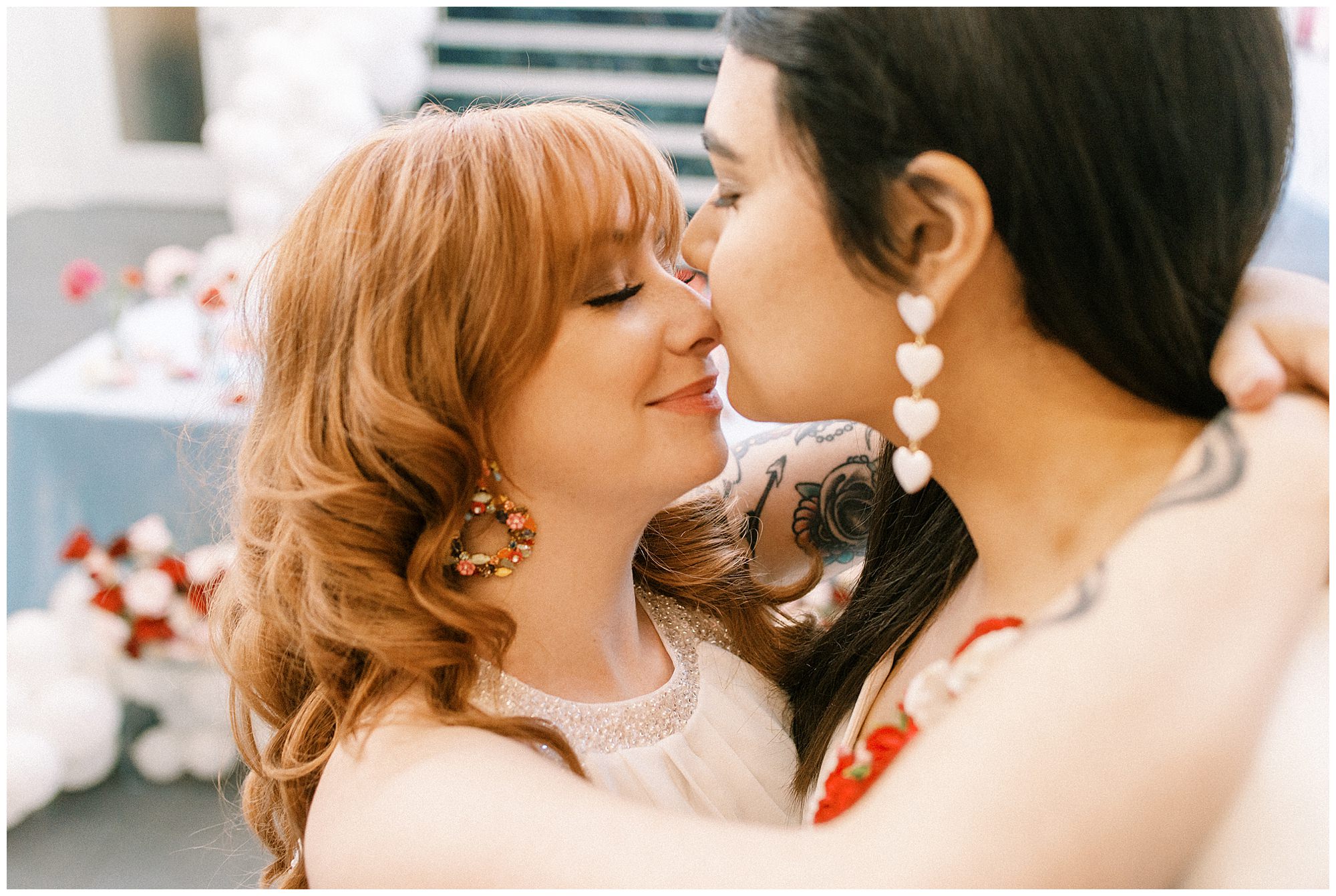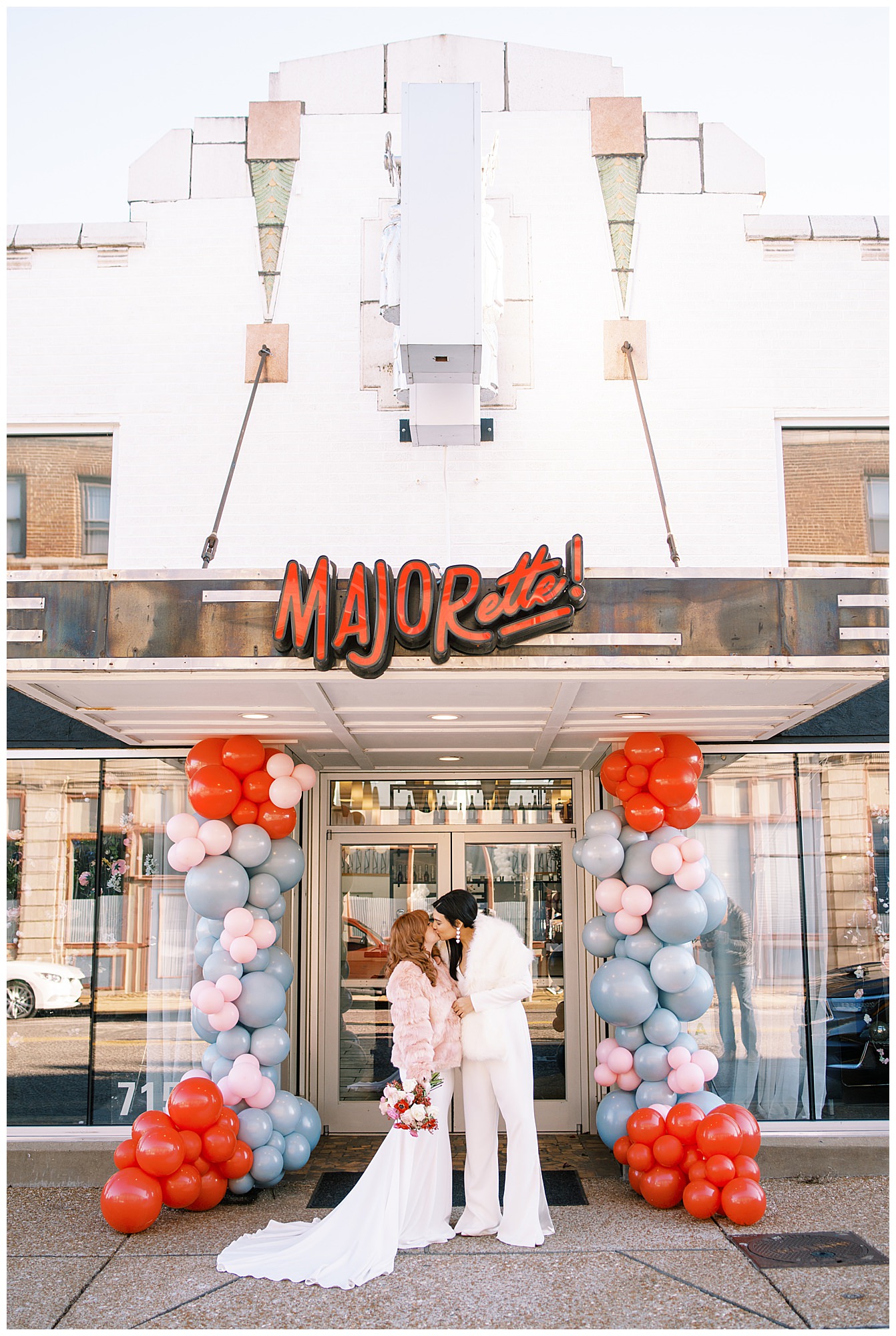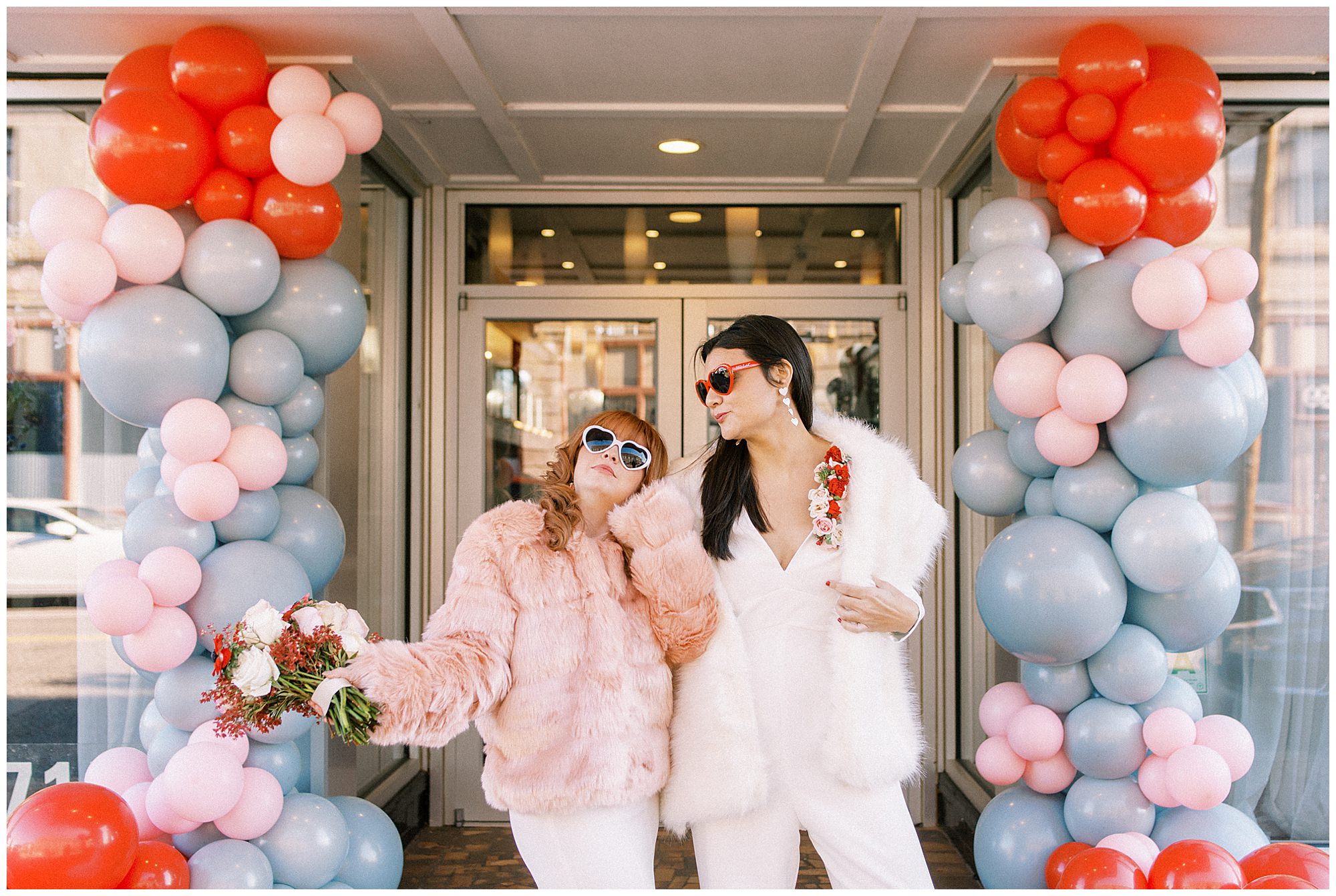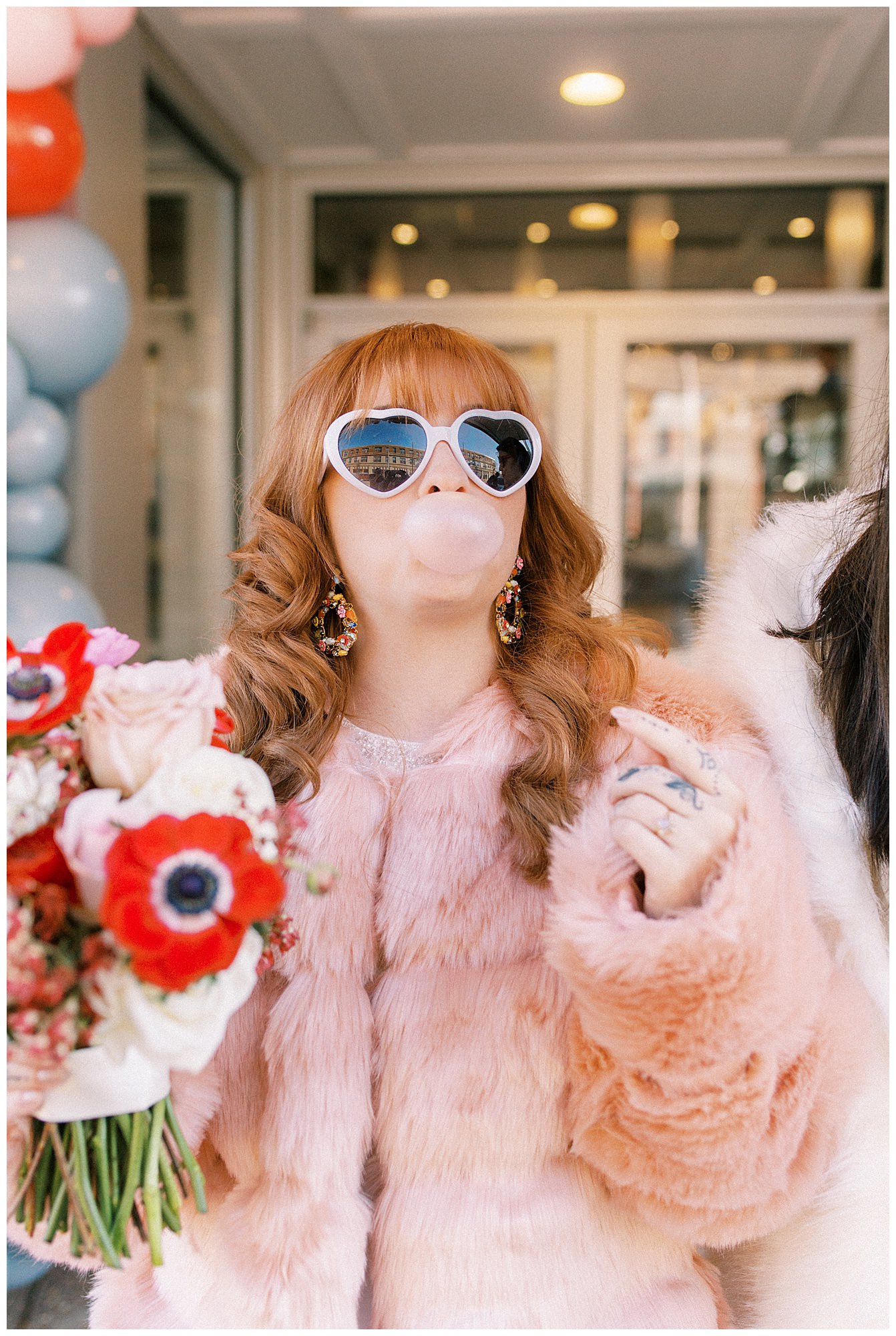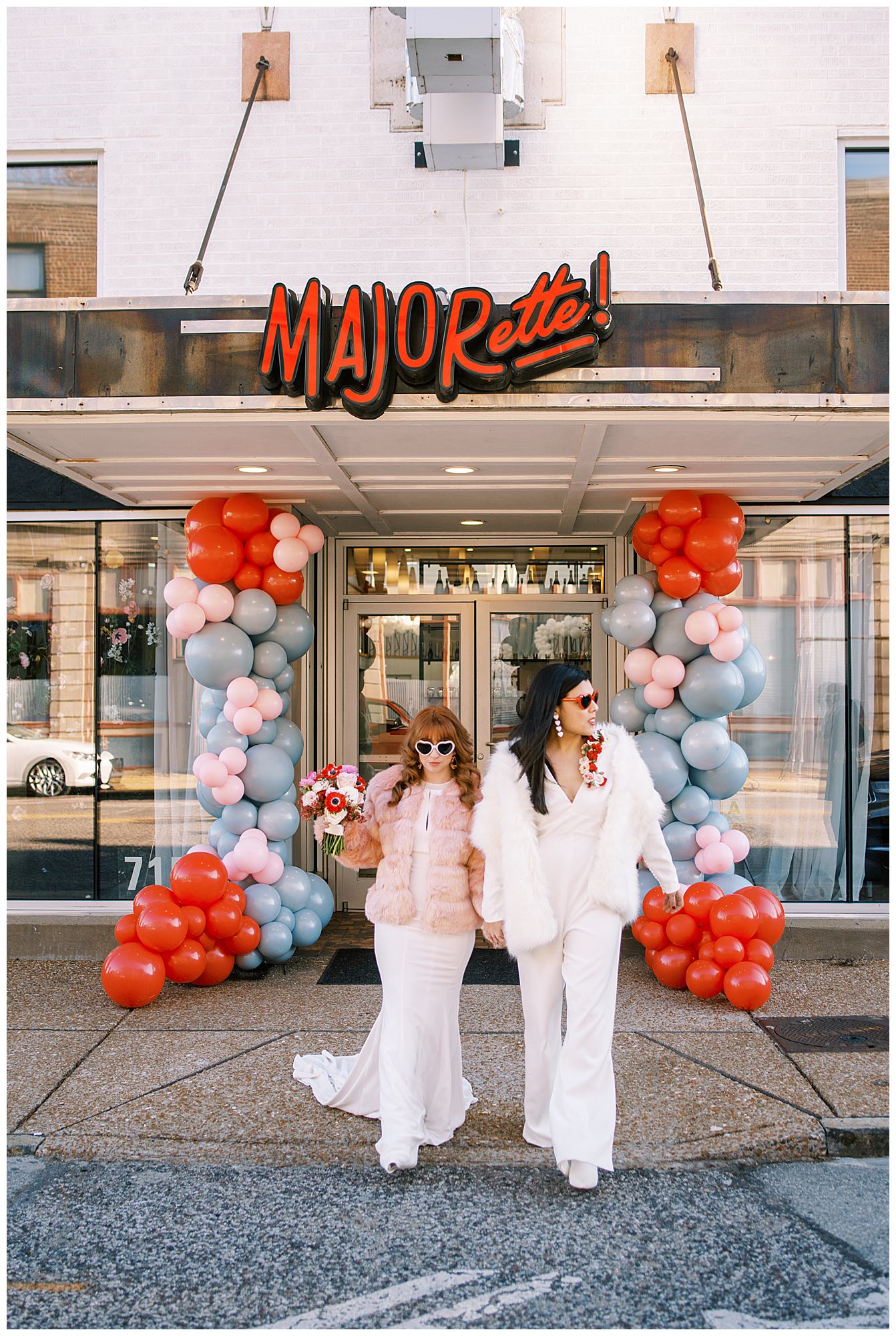 Love V-Day? Browse more Valentine's Day-inspired posts here, here and here.