Many of us dreamed of our wedding day when we were kids, but few actually wrote it down, and even fewer saved that piece of paper to share as adults on their actual wedding day. But Sierra Black, who is a country singer-songwriter, came across a piece of paper in her journal that her 14-year-old self scribbled years before. It read:
I don't know anything about you. Who you are, your story, or why your path crossed mine. But I do know I'm so lucky. I've been waiting for you all my life. I'm sure you're more than anything that I could have ever dreamed of, and I bet you're tall and super handsome. I wonder if you're wearing a cowboy hat in our wedding. You're probably the perfect missing piece to my puzzle. I can't wait to marry you and I love you so much. Love, Sierra Something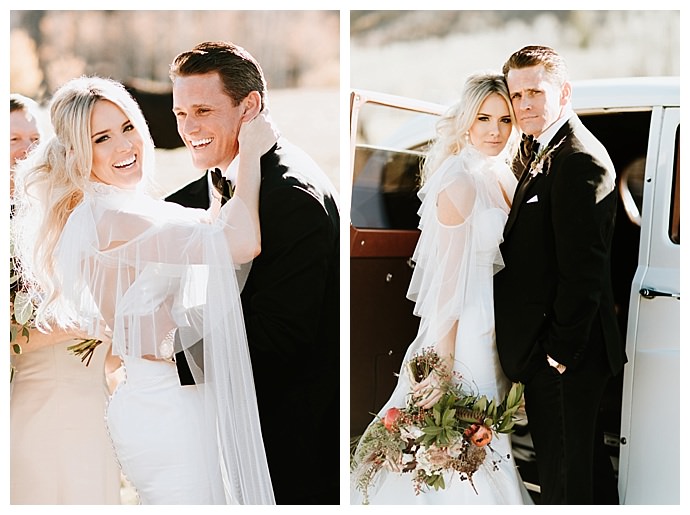 She shared the note with guests during their rehearsal dinner, cuing a waterfall of happy tears throughout the crowd, including her soon-to-be husband, Ryan. "I was going to write in my journal and when I picked it up a piece of paper fell out. I unfolded and had remembered writing a letter to my future husband when I was 14," she tells us. "It described my husband perfectly, but he is even more than I could've ever dreamed up at 14. I knew Ryan and I were meant to be from the beginning!"
And if that wasn't enough, she performed her song "Make It Easy," which she wrote about their love story, at their wedding reception. "My letter proved that, and my song 'Make it Easy' is a testament to our story." Watch the full wedding video (with tissues in hand), captured by The Film Poets, above.
Photography:Haley Rynn Ringo Photography