In the eight years since Lanie List founded the hip and stylish wedding dress boutique Lovely Bride, she's overseen its rapid expansion from a New York City-based one-store operation to a go-to boutique that will have 17 locations throughout the U.S. by the end of the 2018. From the beginning, Lanie set out to revolutionize the dress-shopping experience, and now Lovely Bride is leading the way to inclusivity in the wedding industry with the launch of the Lovely Curve Collection.
"It feels like a natural evolution for us," Lanie says. "We simply didn't have enough cool options for brides in plus sizes. We were starting to see more and more brides who embraced their curves and felt confident in their own bodies. So, naturally they would come to Lovely since our shops are known for helping women take fashion risks and be unique and fashion-forward."
The collection will consist of dresses from five designers: Theia Couture (who we were so excited to see include a plus-size model on their runway last fall!), Studio Levana, Lovers Society, Louvienne and Dear Heart, and while these designers certainly aren't new to wedding fashion, they are all new to the plus-size market. "We identified designers who were already doing something that felt spot-on for women of any size," Lanie says. "We wanted to have a unique offering over many looks, so we chose designers covering the spectrum like sexy, modern, romantic, bohemian and classic."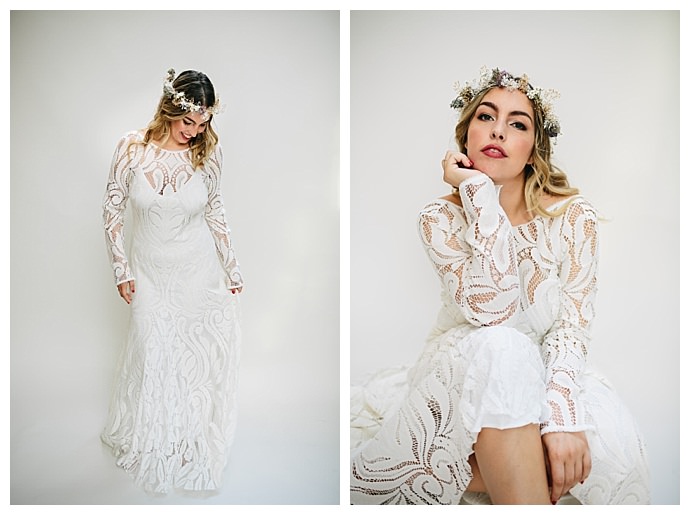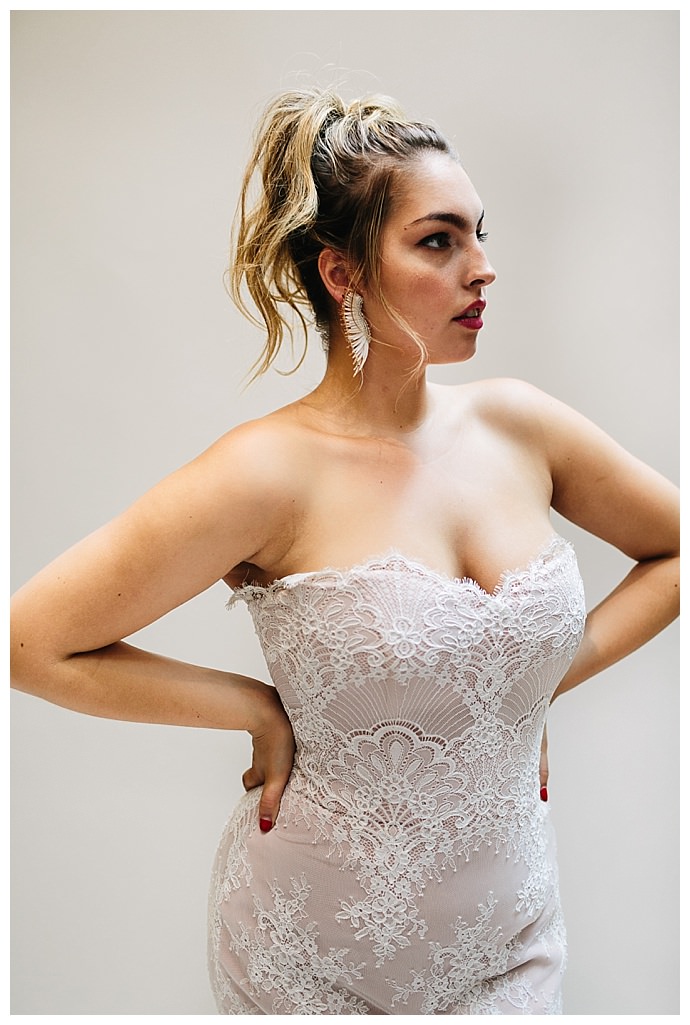 Since its founding, Lovely Bride has been more than a store — it's an experience. And it's that dress-shopping experience that Lanie kept at the forefront of her mind when she opened the first store in the West Village in 2010. Now, catering to all sizes is another key component in enhancing the dress-shopping experience for brides, who Lanie says are seeking not only a beautiful dress for their big day, but also a personal connection with the consultants at Lovely Bride who are dedicated to making their day perfect. "It's an experience that can never be replicated online," she says. "Brides come to Lovely because they know they will find something that is perfectly them, and now we can make that happen at any size."
Bridal sizes are notoriously small, and although the average woman is a street size 14 or 16, most dress stores stock samples in sizes 6, 8 and 10. Which is why for many soonlyweds, the magic of shopping for a wedding dress is tainted by the fear of not being able to find one that fits. At all Lovely Bride locations, however, samples will be stocked in sizes 18 to 24 so brides-to-be can not only try on a dress that fits, but also imagine how they'll look on their wedding day without ugly clamps holding the fabric of a dress that's too small in place.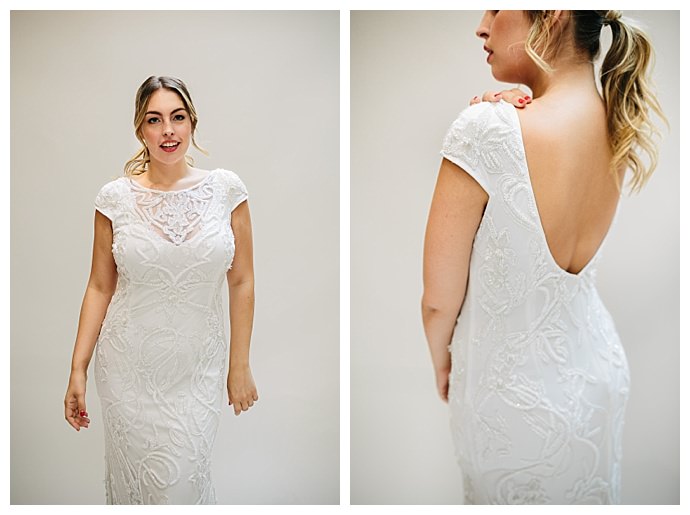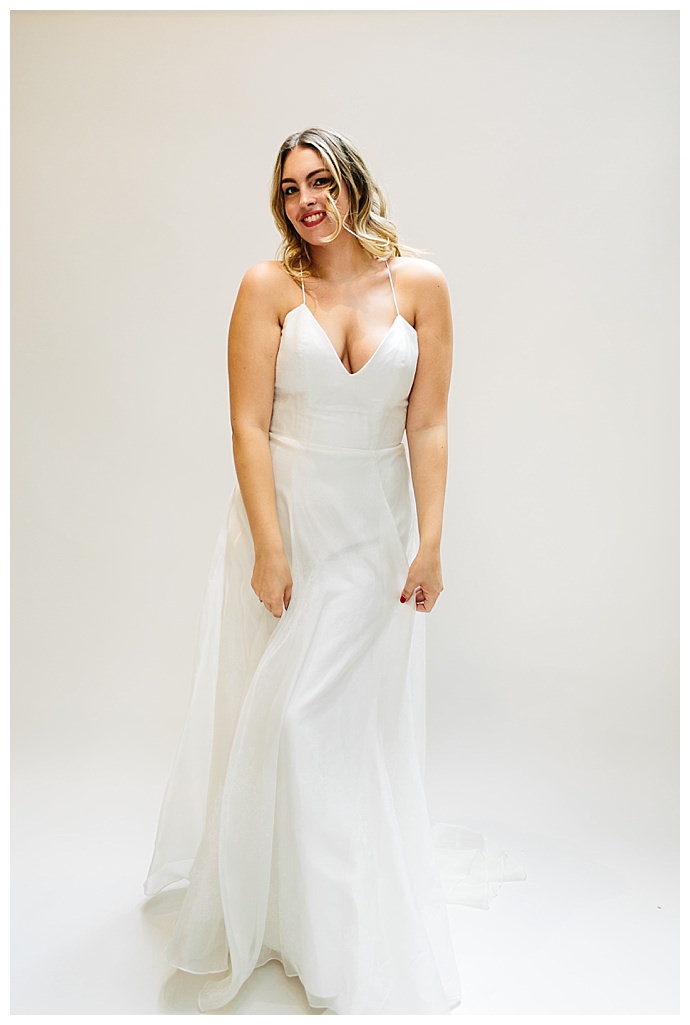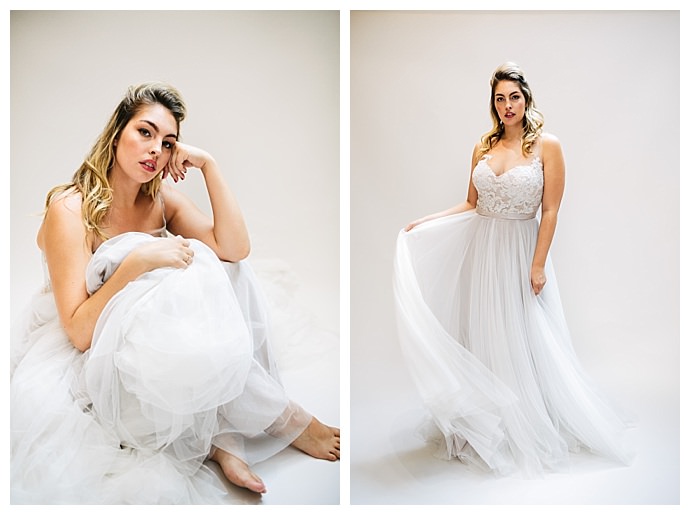 The Lovely Curve Collection can be found in stores now. And since its launch, Lanie says they've had an overwhelming response, proving it's time for other dress stores to follow suit because women of every shape, size and color deserve to find the dress of their dreams for one of the most important days of their lives. And Lanie agrees. "We have always been about empowerment and embracing and celebrating women for who they are," she says. "We know the new bridal experience is about a modern bride embracing self-expression. At the core of that is loving who you are, and that just comes in all sizes."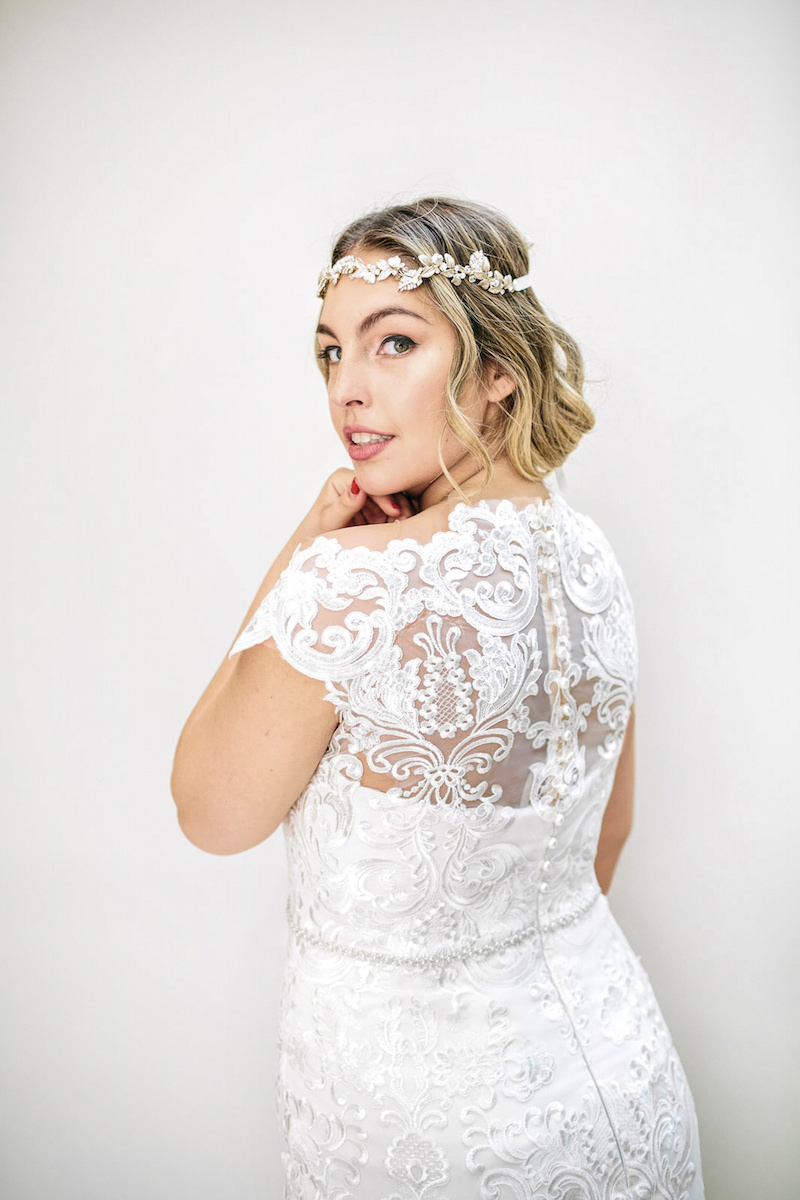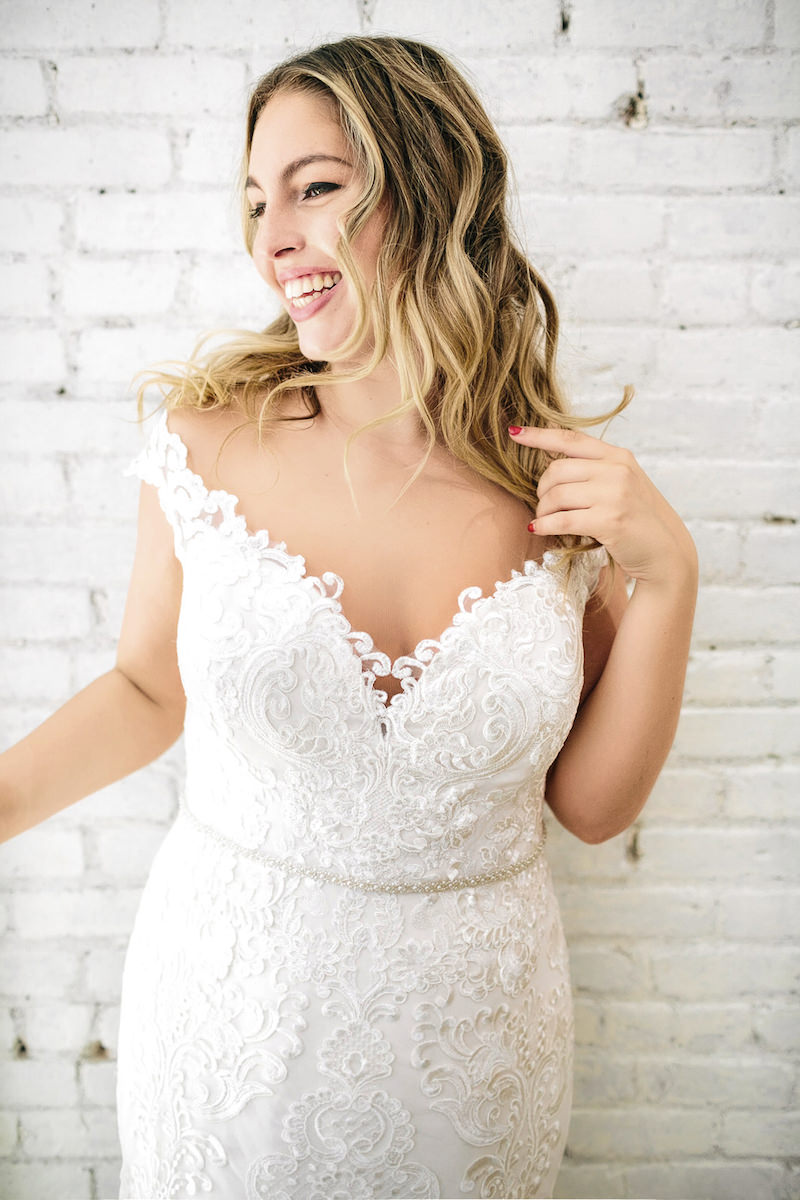 Written By: