New York Bridal Fashion Week looked a little different this year – more digital previews and screen time, less runway shows and champagne toasts. As October Market comes to a close, one thing remains the same – the collections did not disappoint. Despite production shutdowns, limited resources and COVID-19 protocols in place, the designers still delivered and we love what we saw! Taking in look after look, a few trends stood out that are sure to be making their way onto the 2021 wedding scene, no matter what the future of weddings holds.
SUIT JACKETS
With COVID safety guidelines leading to a rise in outdoor weddings, getting married in the cooler weather means you will want a stylish jacket. Pair a suit jacket with a jumpsuit, dress, crop too or a skirt. There is no wrong way to rock a blazer. And if deciding between a suit jacket as part of your primary look or one of your accessories, you will not want to miss the one-piece suit and skirt combos popping up in designer collections this market.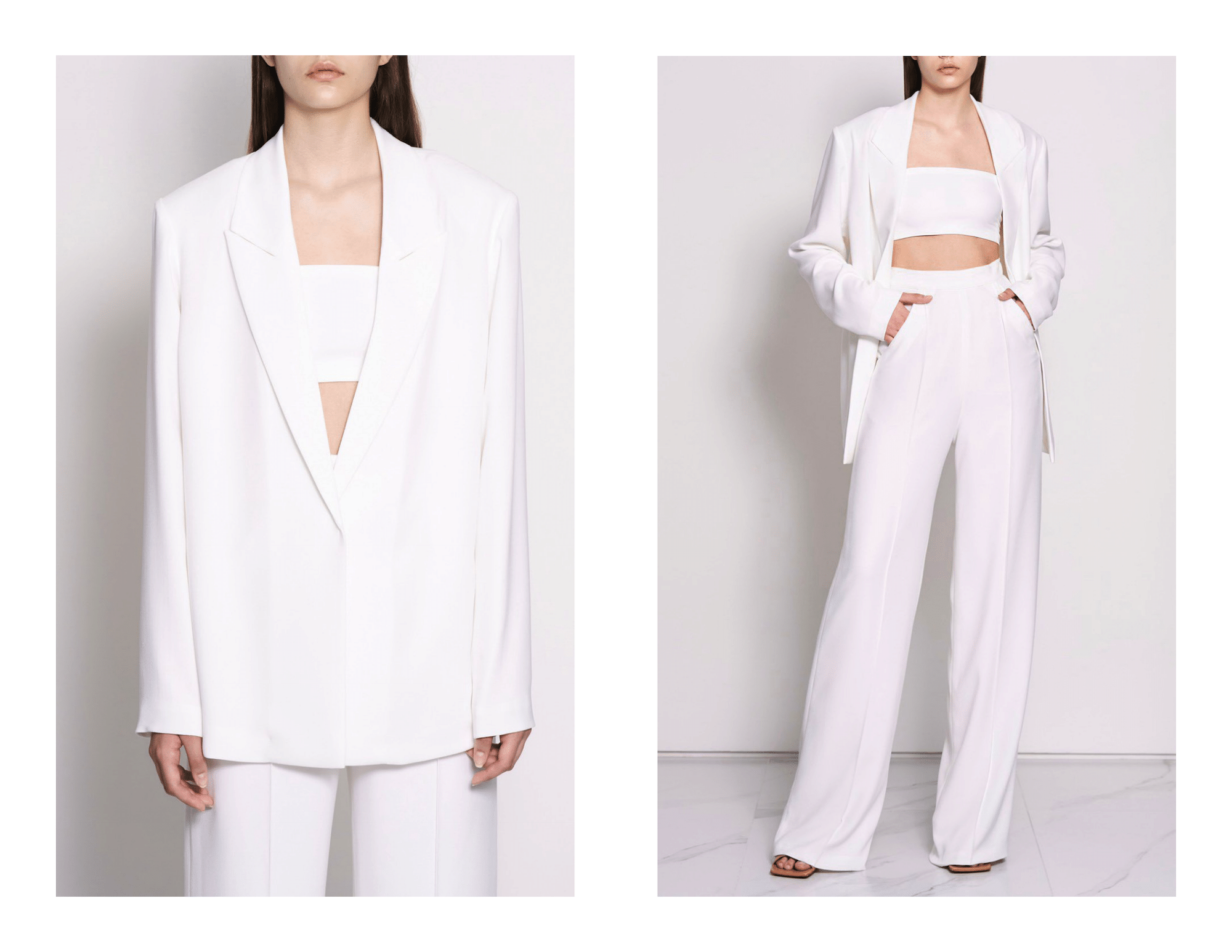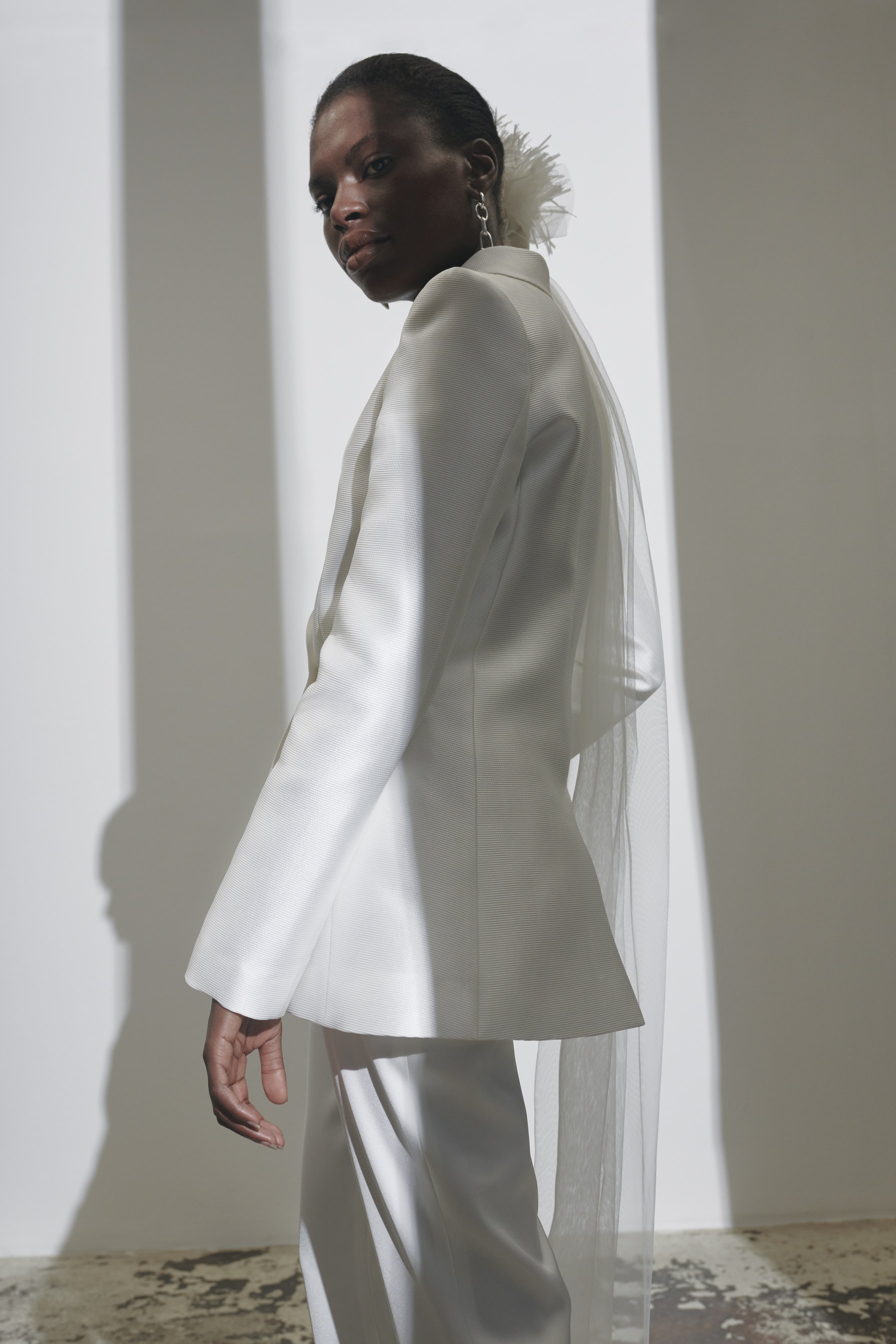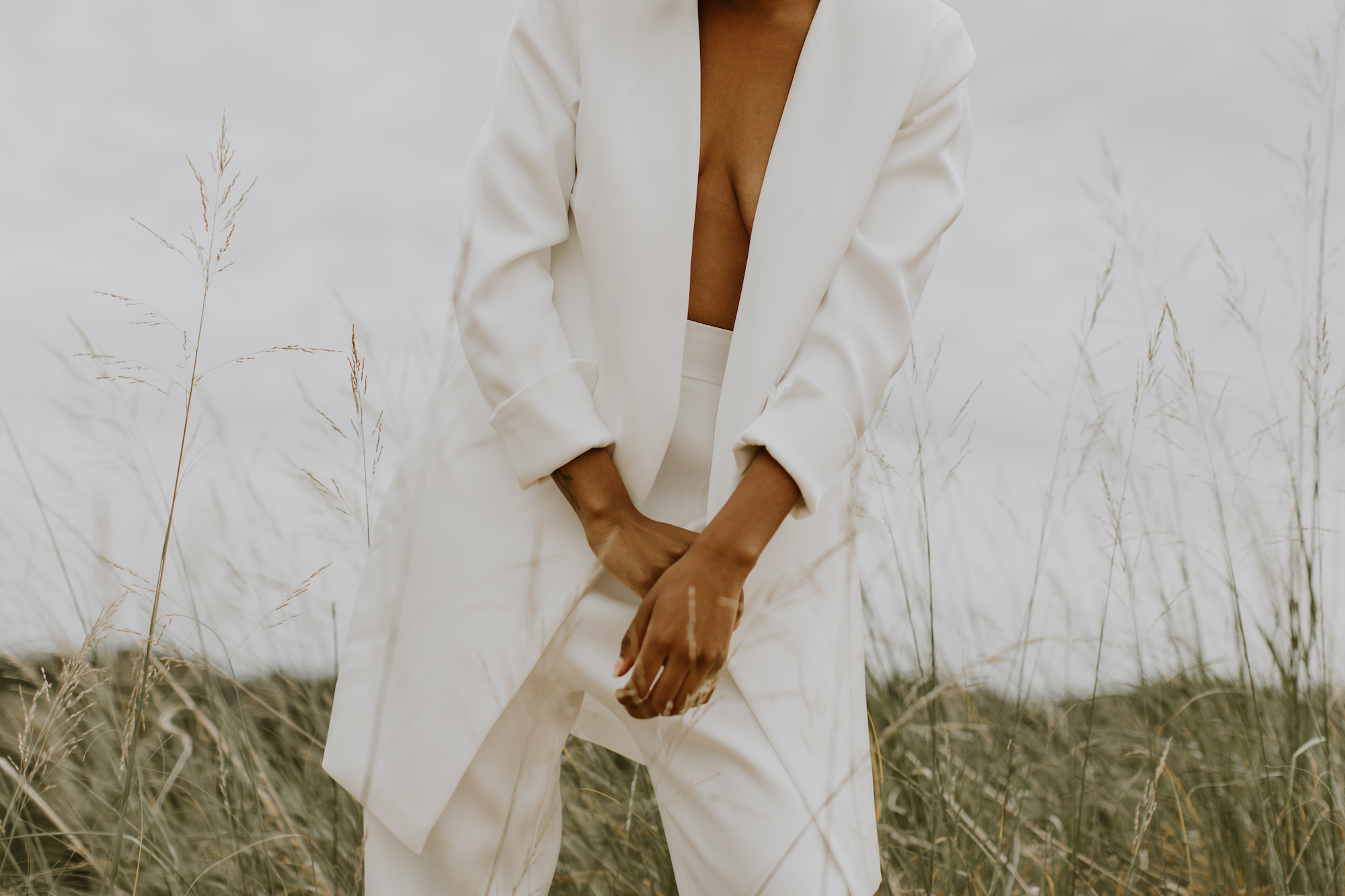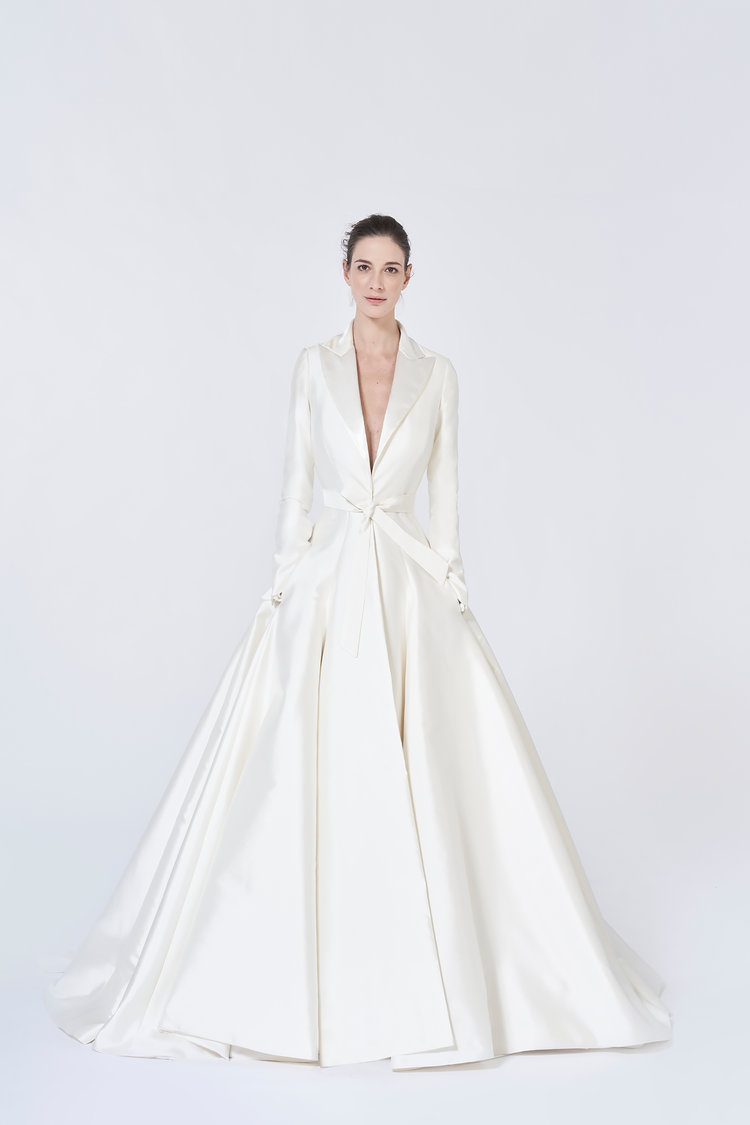 Featured: Relaxed Fit Blazer from Collection 1 by Nicole by NF, Cutting Edge Blazer and Cigarette Pants from the Cloud No9 collection by Kaviar Gauche, Ezra from the 2021 Collection by The Law Bridal, Maria Elisabetta from the Étoile collection by Antonio Riva, Puffy Blazer Dress from Cloud Nine collection by Kaviar Gauche
SHORT & SWEET STYLES
As COVID postpones more and more wedding celebrations, couples are turning to intimate ceremonies at home and at courthouses. A change of plans has also led to a change of outfits, with many soonlyweds opting to save their more extravagant wedding attire for the time they can celebrate with everyone and selecting a less formal, but equally stunning, fashion for their microweddings, typically in the form of a cocktail-style dress. The rise of short wedding dresses is a COVID-inspired trend we love and one we hope never leaves (seriously, knee-length dresses are not just for elopements and casual weddings).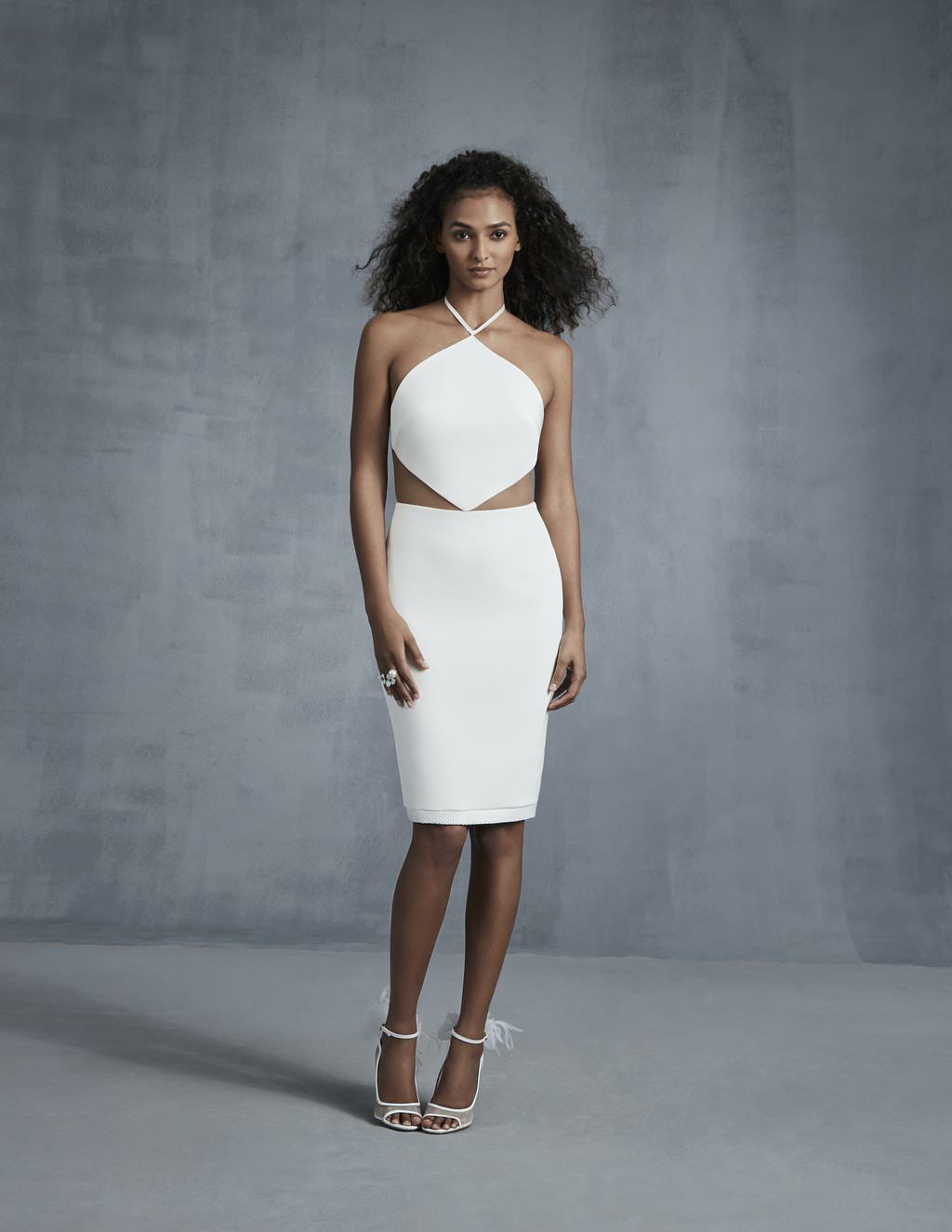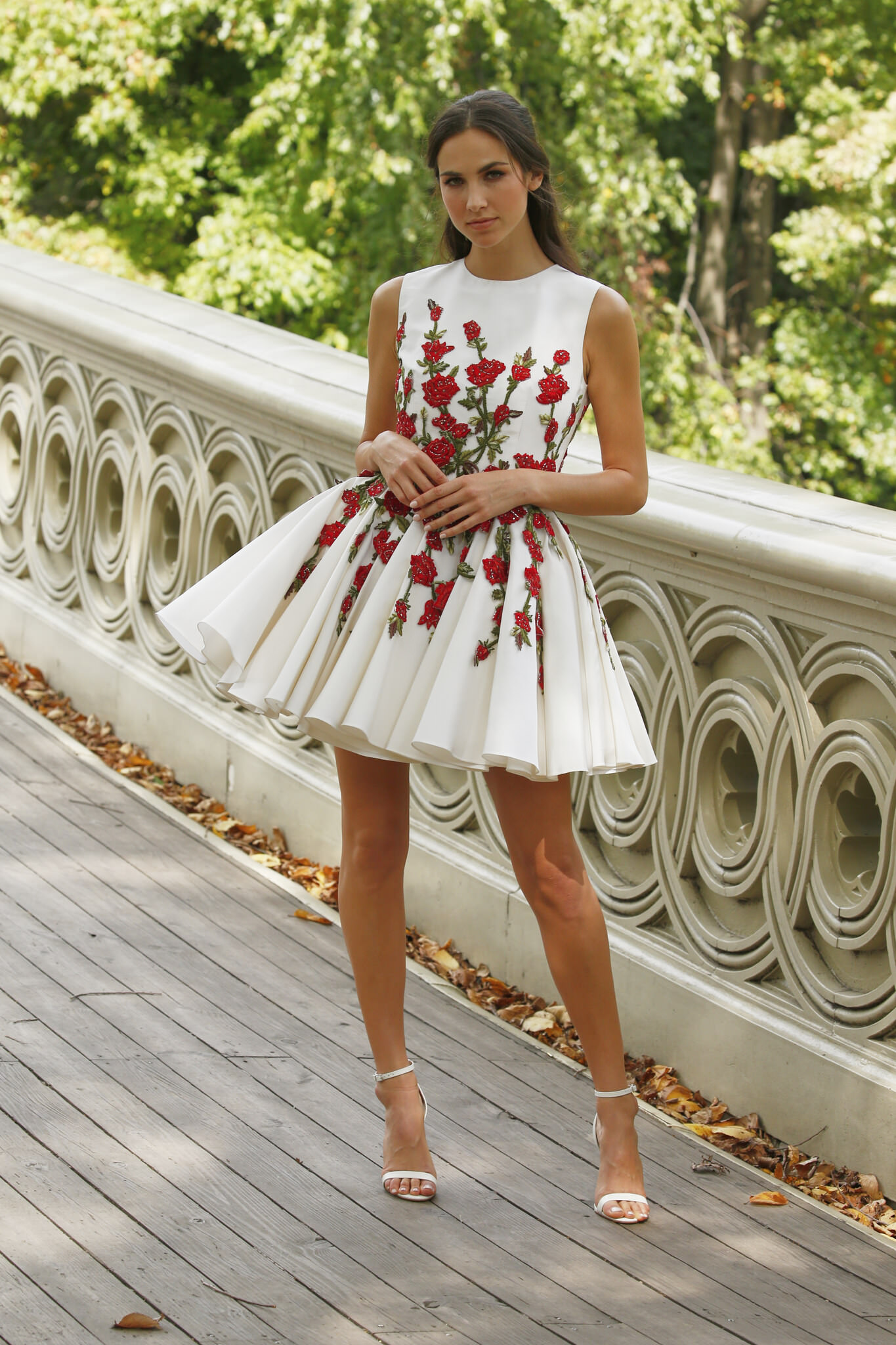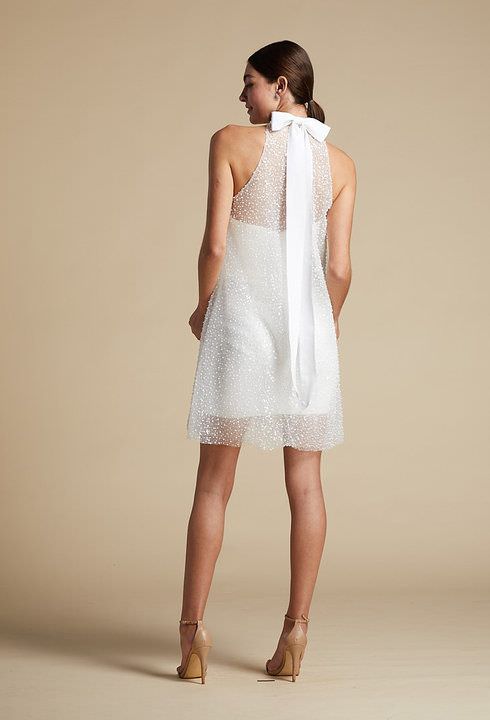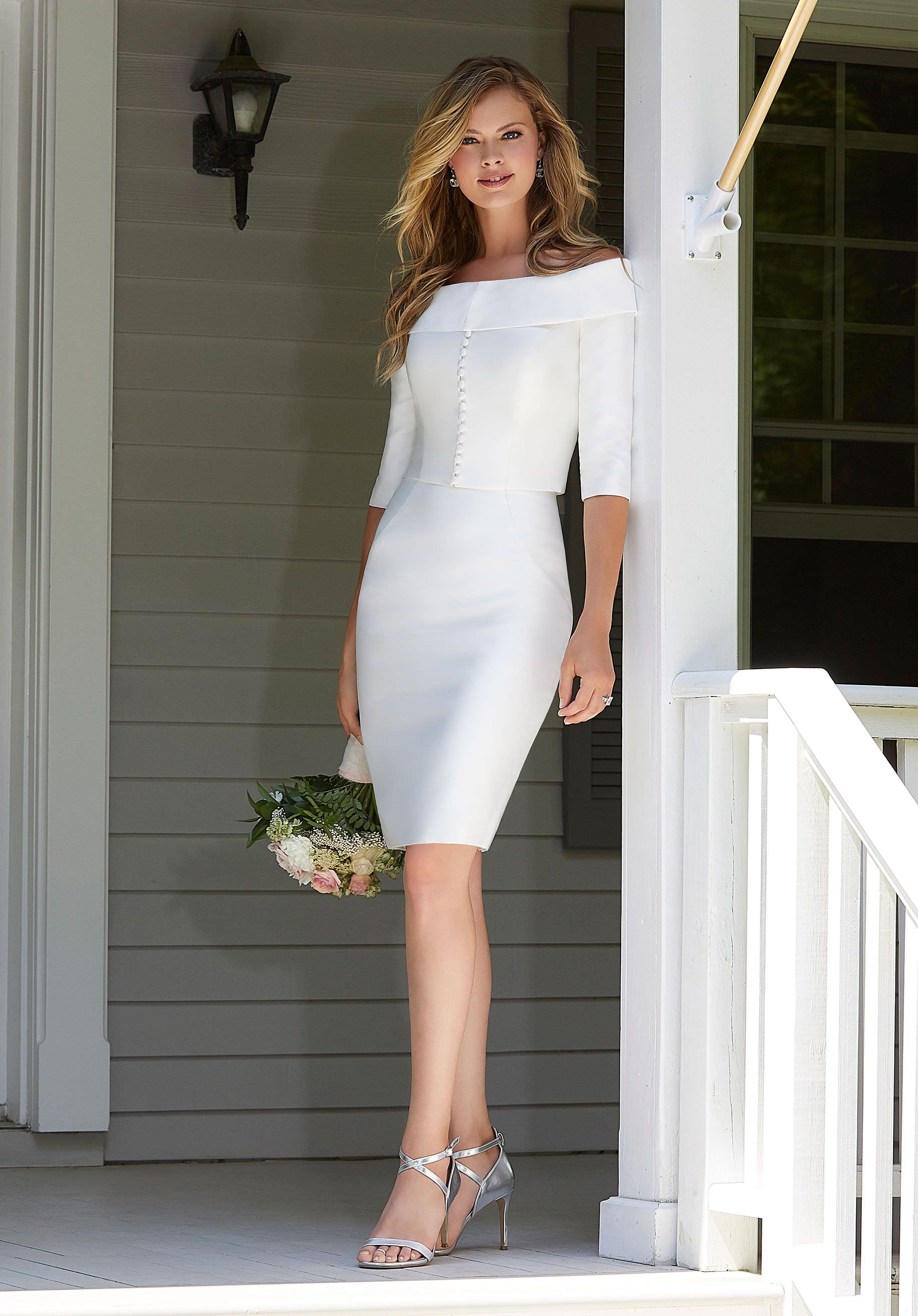 Featured: Coeur from the Wrapped in Love collection by Ines DiSanto, Look 13 by Gracy Accad, 'Tatum' by Allison Webb, Style 12106 from The Other White Dress collection by Morilee
POCKETS
Enough said. What's not to love about pockets? Especially ones so effortlessly worked into an outfit. Slip your phone into your pocket for easy access to a "just married" selfie or stash your keys and other essentials and skip lugging a bag to your intimate pop-up ceremony in the park.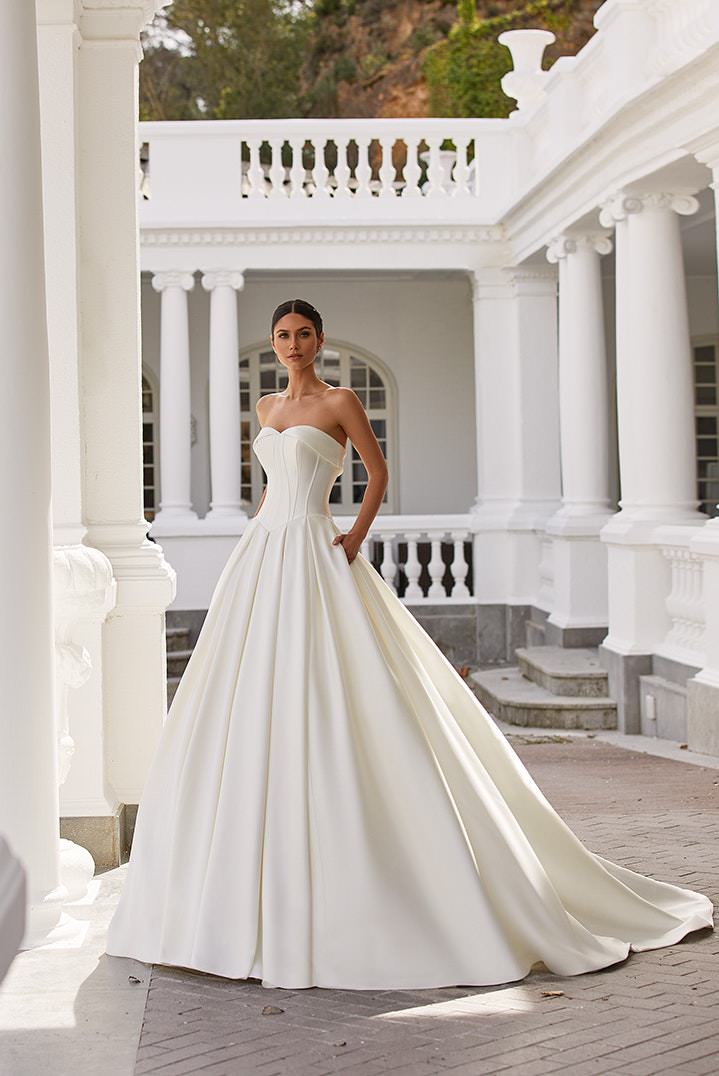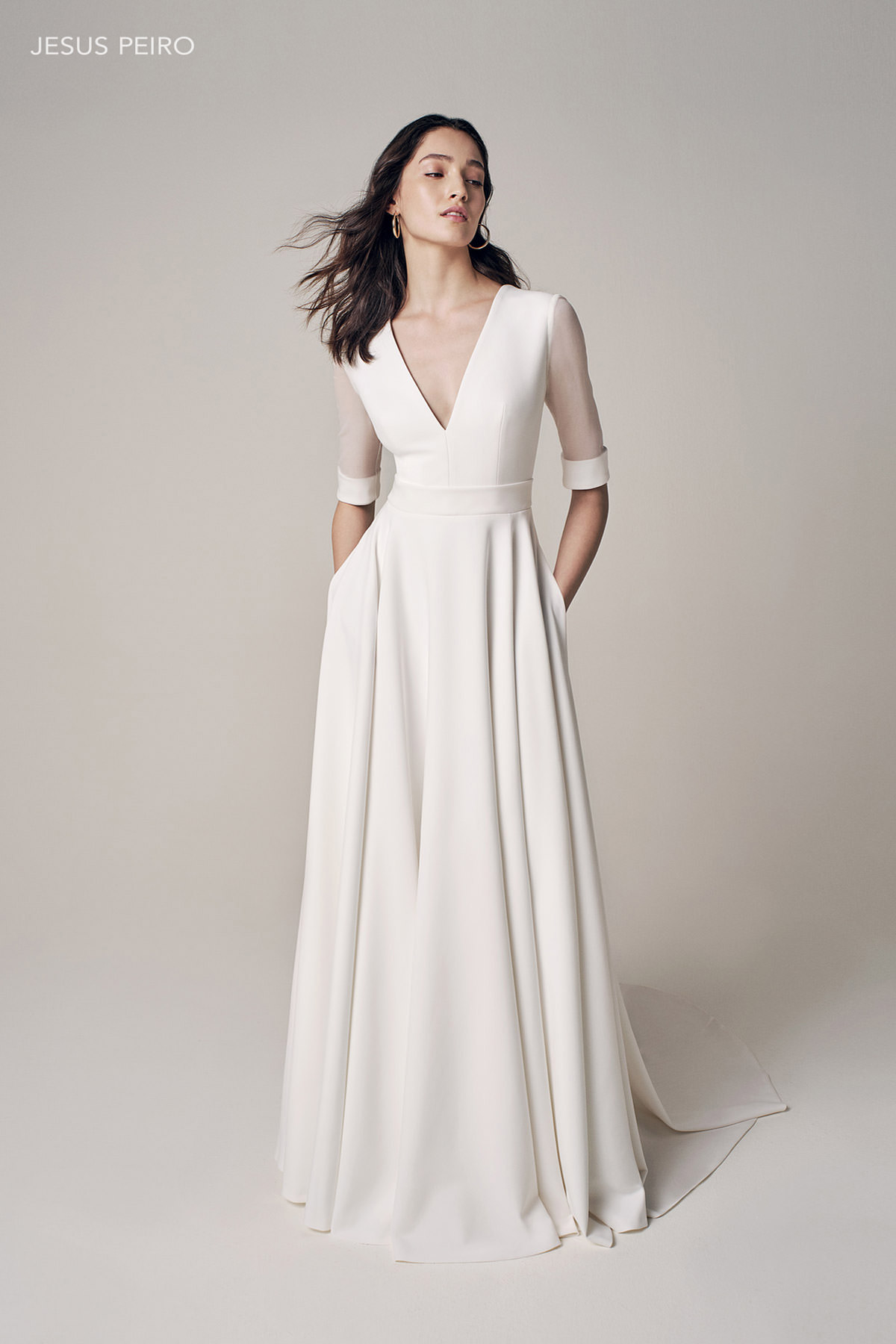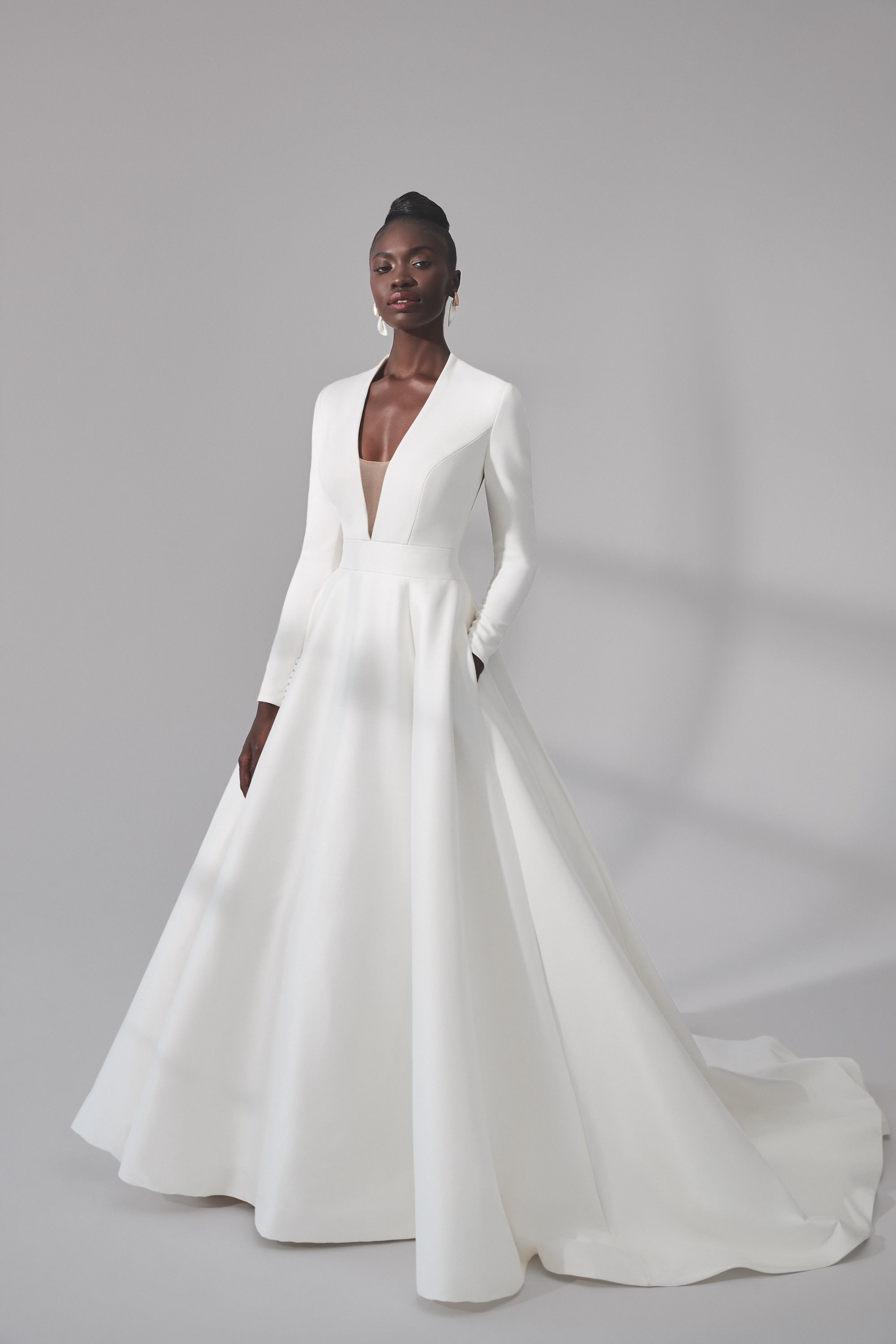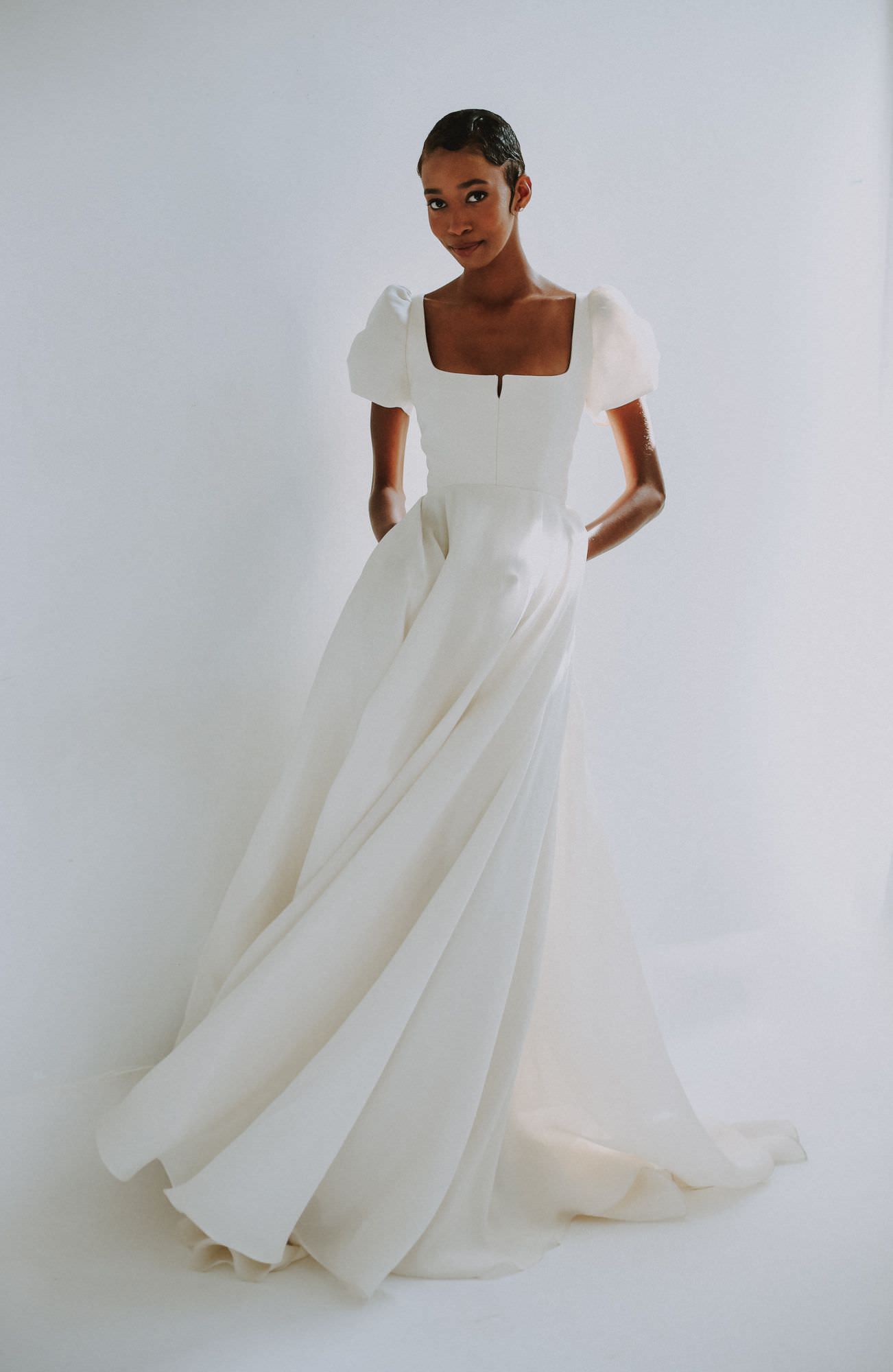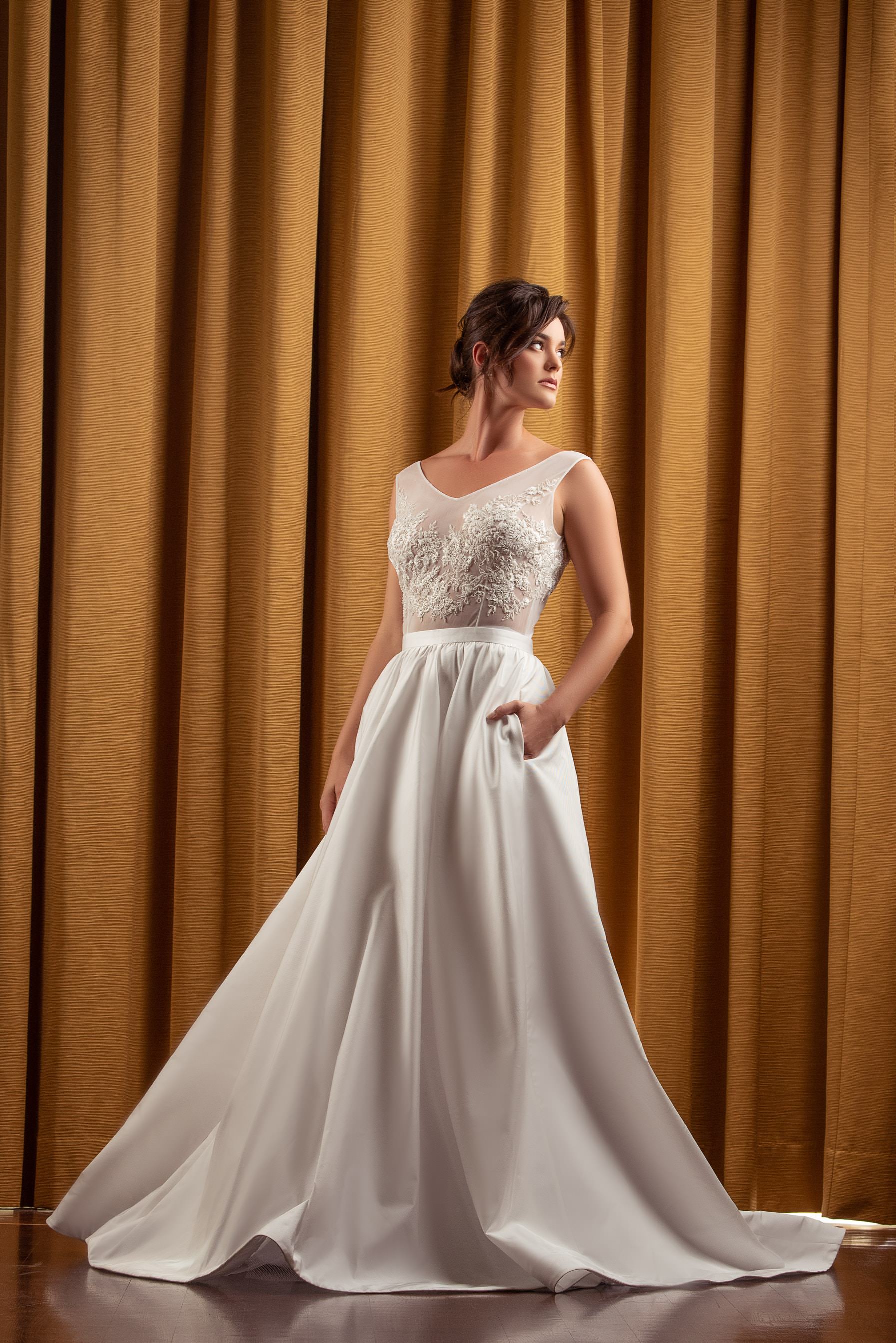 Featured: 'Doris' from the Premiere Collection by Pronovias, Style 222 from the Amalia collection by Jesus Peiro, 'Gainesville' from the Fall 2021 collection by Justin Alexander Signature, Autumn/Winter 2021 Collection by Leanne Marshall
SIMPLE & SLEEK
A spin on the classic slip dress, simple yet sophisticated styles popped up all over Bridal Fashion Week. Perfect for an elegant backyard microwedding or a lavish affair, these sleek looks can seamlessly fit into any setting.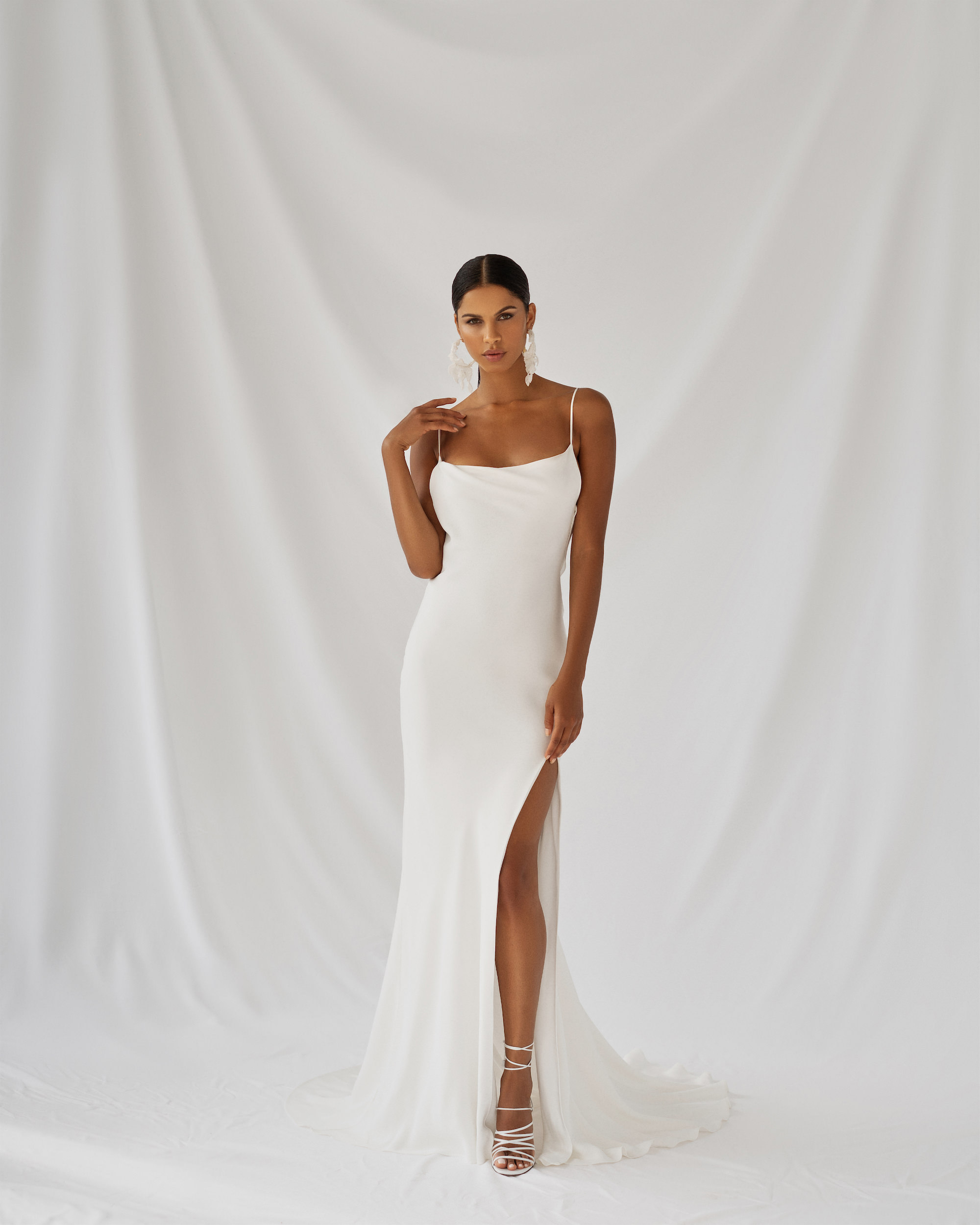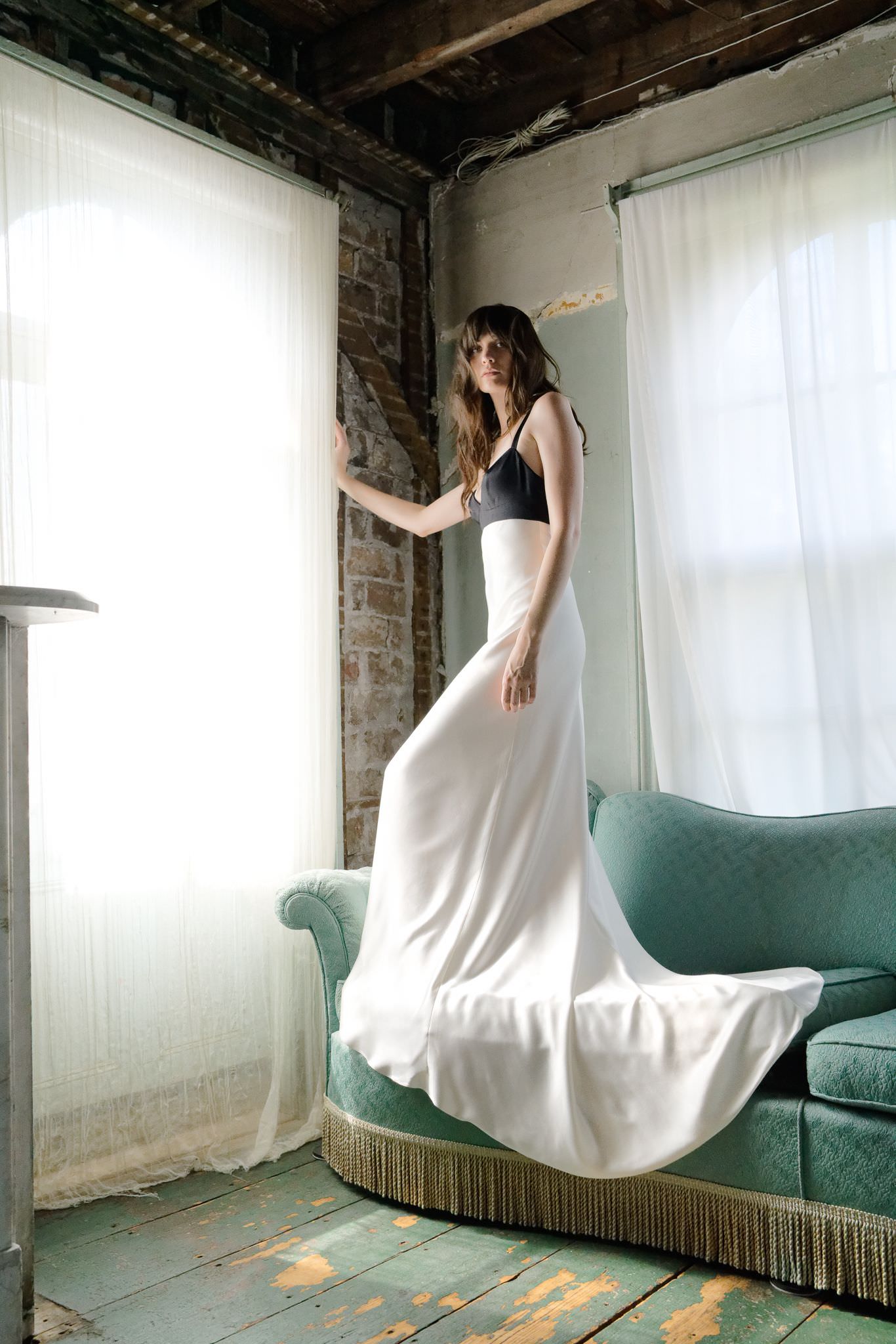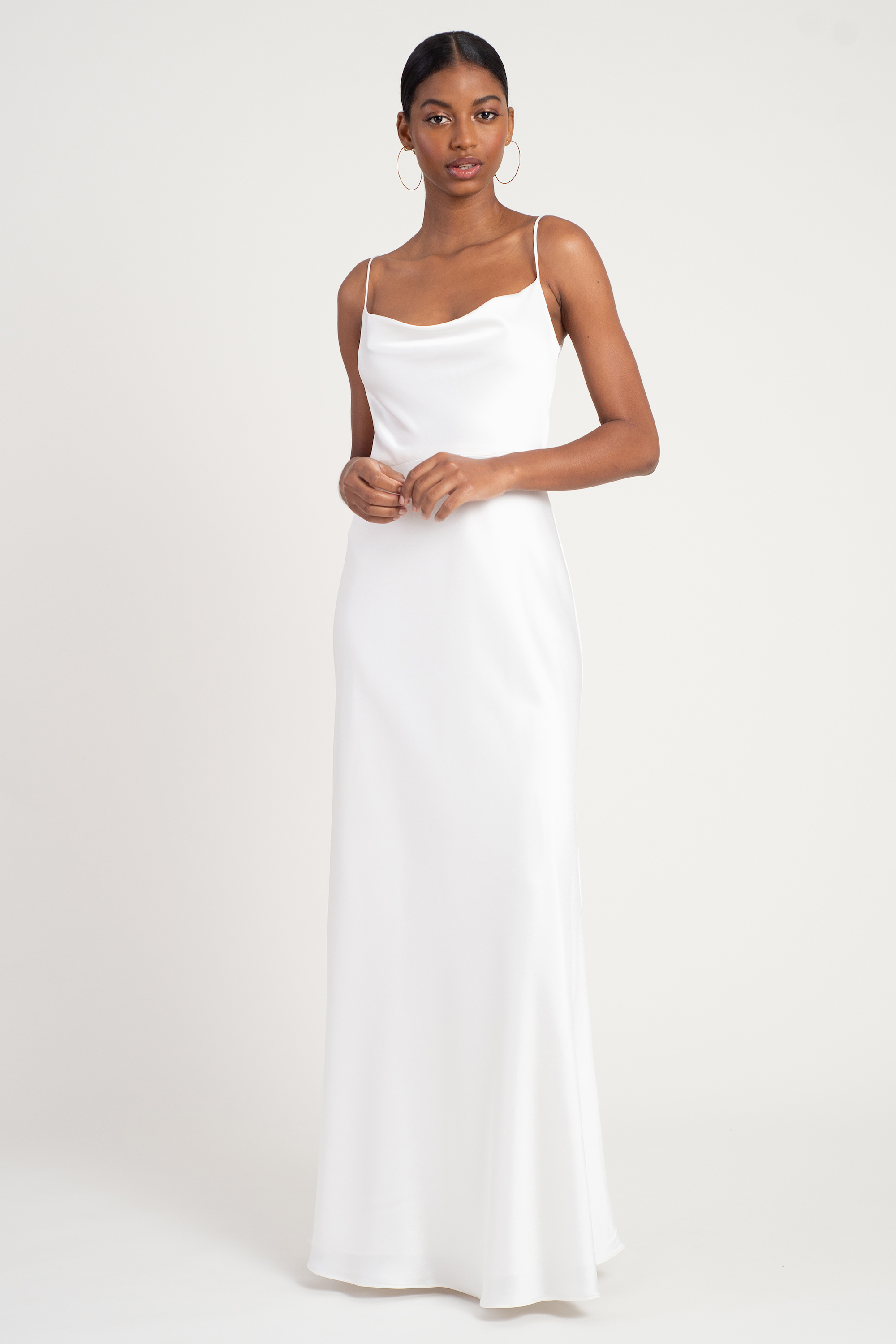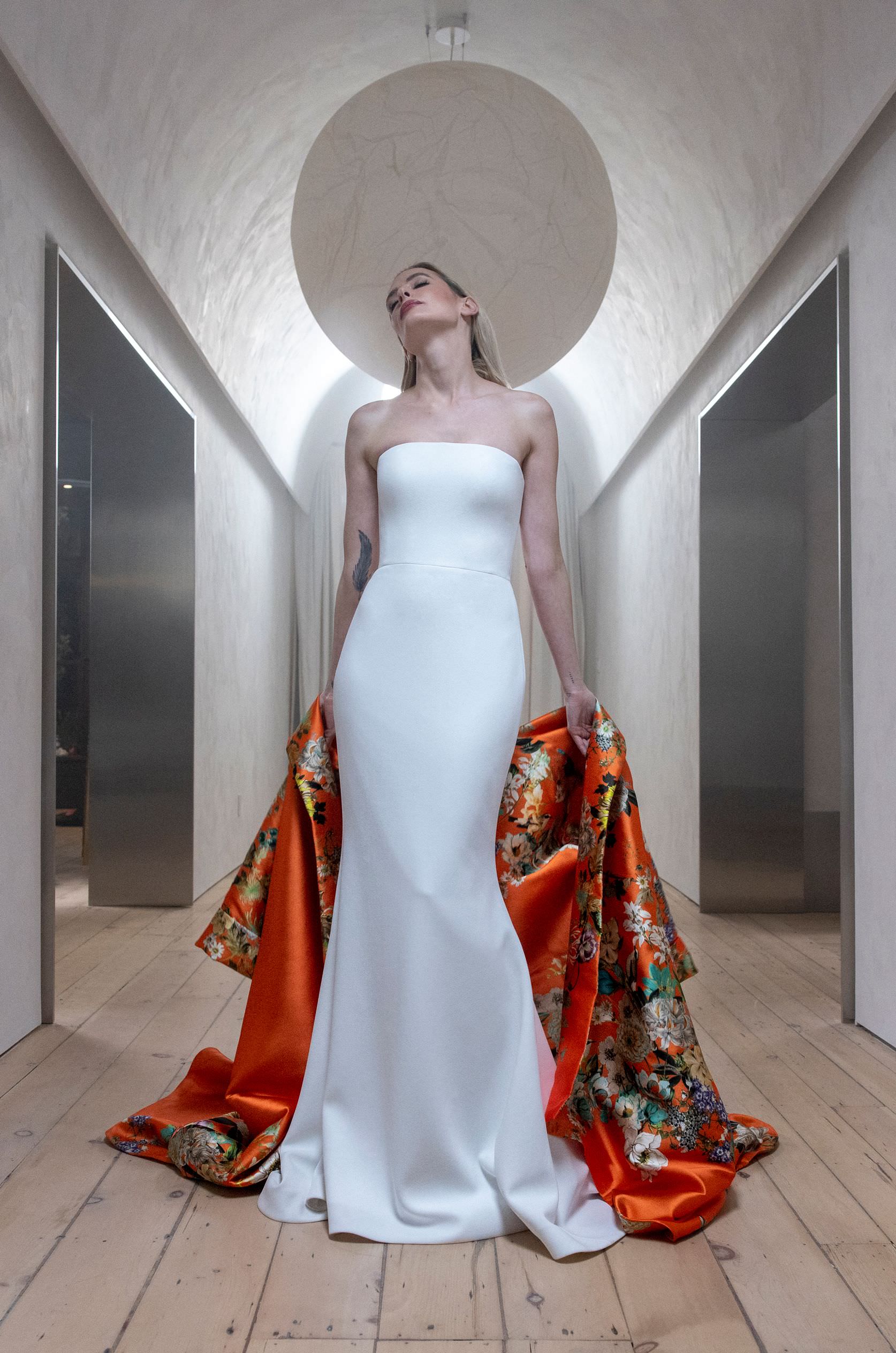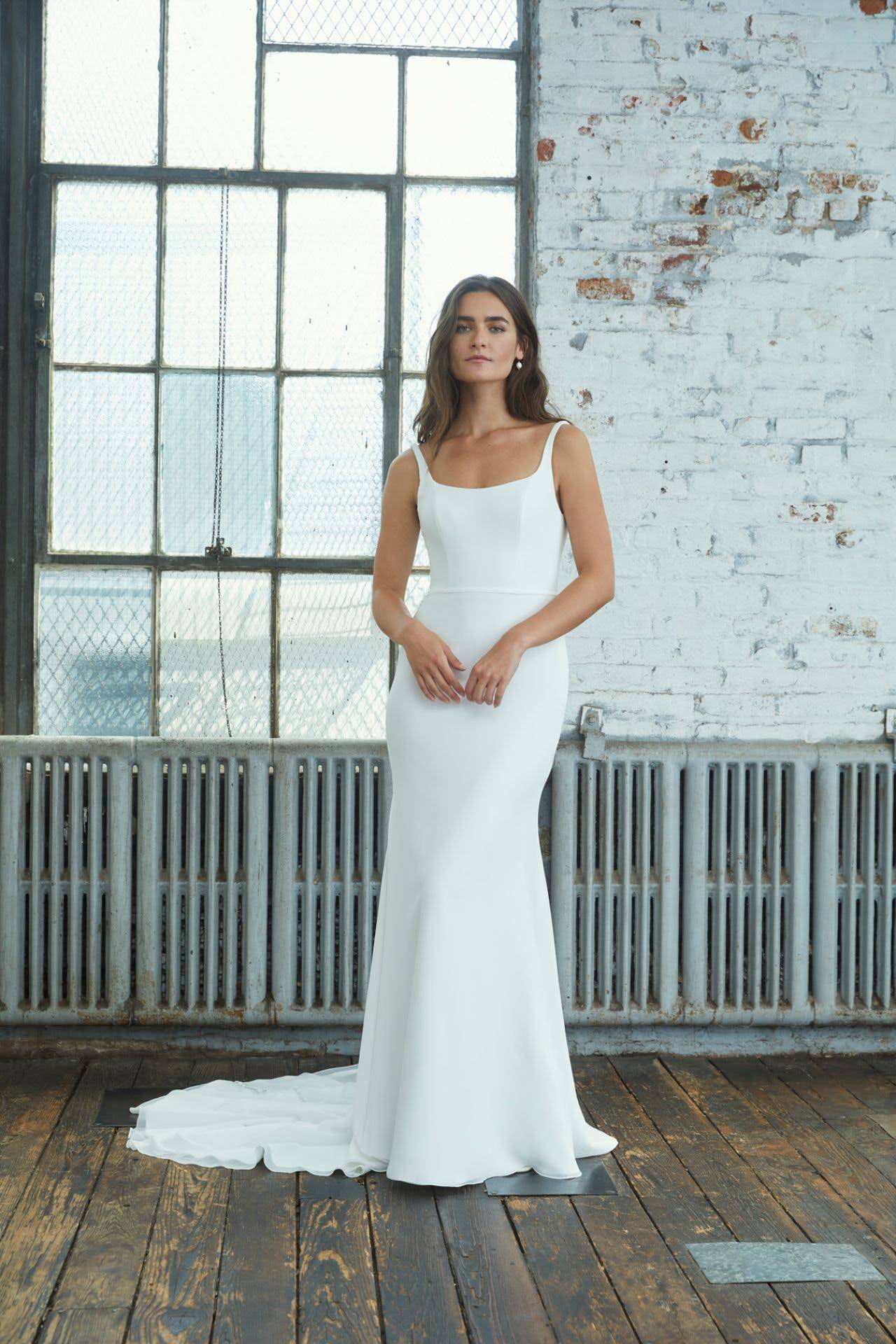 Featured: 'Lotus' from the Botanica collection by Alexandra Grecco, Eve from the Fall 2021 collection by Elizabeth Fillmore, Sylvana from the Spring/Summer 2021 Collection by Jenny Yoo Photo: Kat Alvarez, Look 15 RK2107 from the Fall 2021 collection by Romona Keveža Collection Bride, Amber from the Willow Collection by Kelly Faetanini
Written by Emily Rochotte / Cover photo by Laura Rae Photography for The LAW Bridal