It's a small world and that's truly what brought Mike and Nick together. They knew of each other, having had several interactions, but had never formally met. For their first meeting, Nick and Mike talked over beers for three hours at a bar and grill in Rochester before going their separate ways, until the next day when Mike found himself at Bed Bath & Beyond without a coupon and Nick rushed over to save him with a coupon from his ex-wife. The rest was history. Nick proposed at the nearby lake during sunset one Friday night after he and Mike enjoyed a fish fry dinner at a local antique car show.
Planning the wedding began about ten months in advance. The couple wanted an intimate ceremony with family and a celebration with friends that would be memorable and fun for their guests. A focus was put on comfort. Mike and Nick wore sport coats and chinos with complementing shirts, and encouraged their guests to dress business casual.
The sun peaked through the trees as Nick and Mike celebrated their lakeside ceremony, highlighting what had been an important place in their relationship. Vows were exchanged to the soundtrack of a calming stream flowing by and the dry, sunny day was the perfect setting for wedding photos.
Mike and Nick's reception was a modern, casual celebration with a subtle 80s theme. The venue had history dating back to the 80s, and the newlyweds selected music from the decade for their reception. An emphasis was put on having fun as the husbands wanted to avoid guests sitting down the whole time. The venue was laid out to provide connected indoor/outdoor space and seating was arranged opposite the bar and dance floor to keep people up and away from their tables.
Dessert was an easy decision for Nick and Mike. They knew they wanted cupcakes, instead of a wedding cake, for their versatility and flavor variety and they also wanted to support an LGBTQ+ bakery.
Not wanting their favors to go to waste, the newlyweds landed on mini bottles of Prosecco, knowing that guests could drink them at the reception or take them home and that any left over could be popped open on future anniversaries.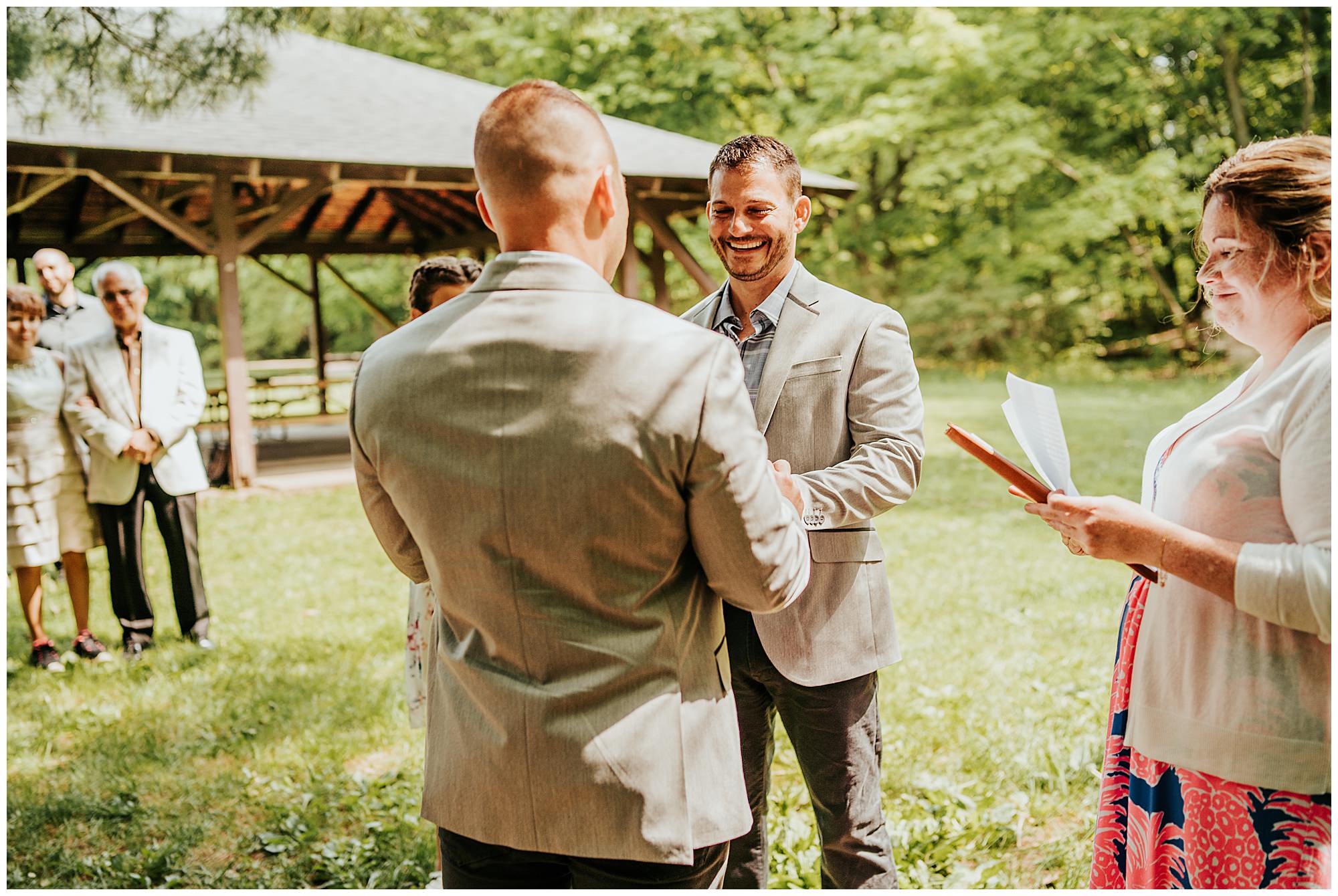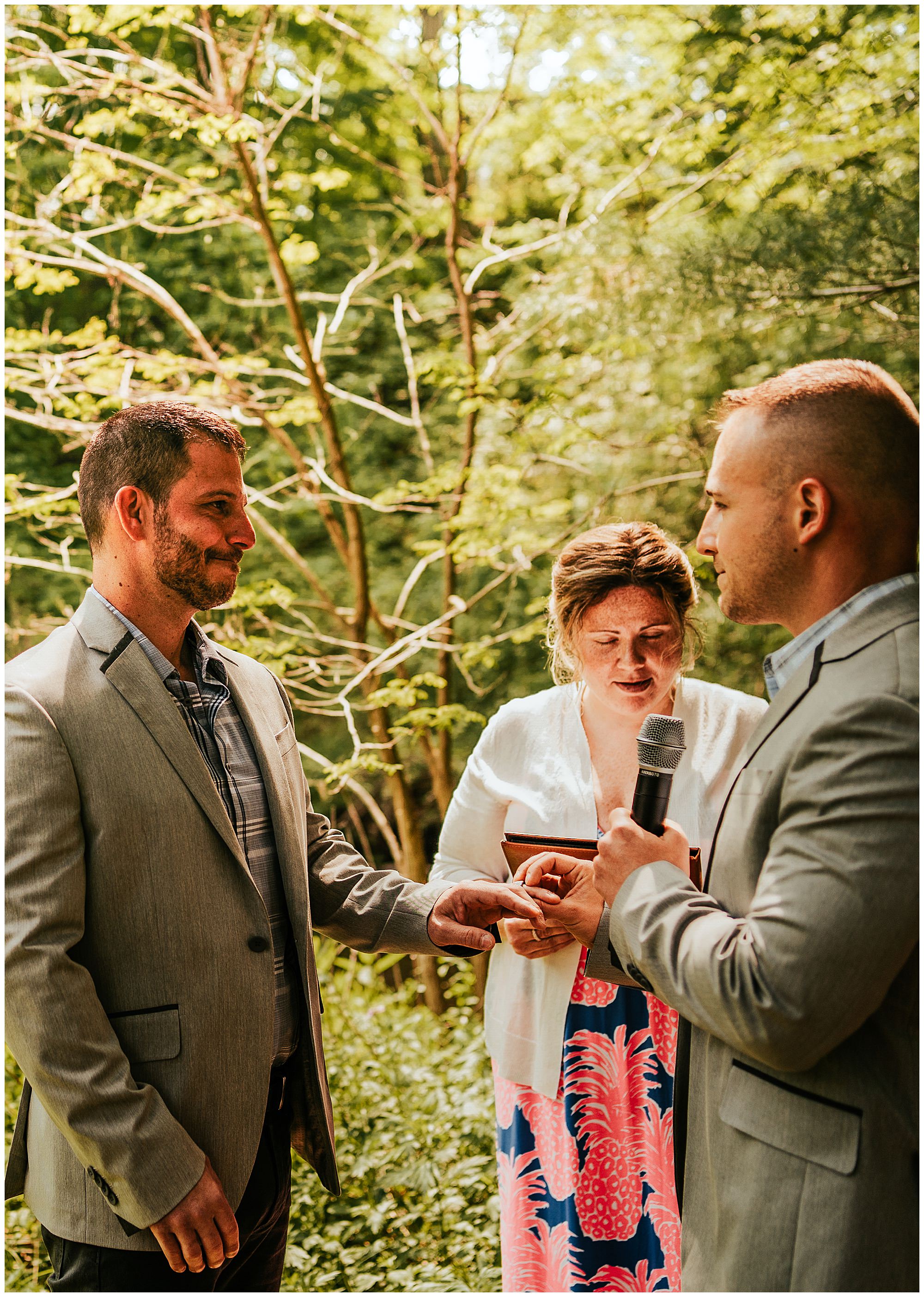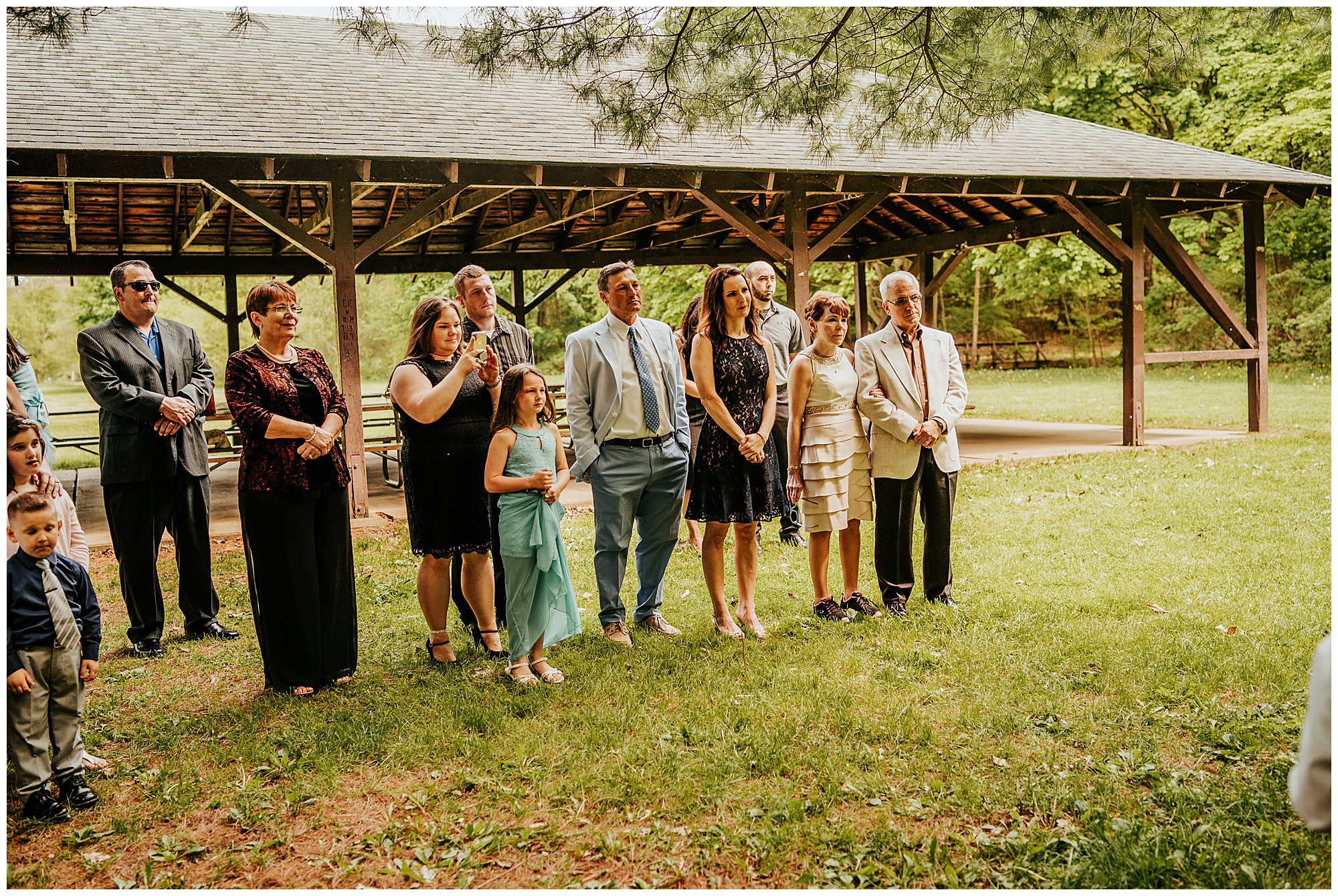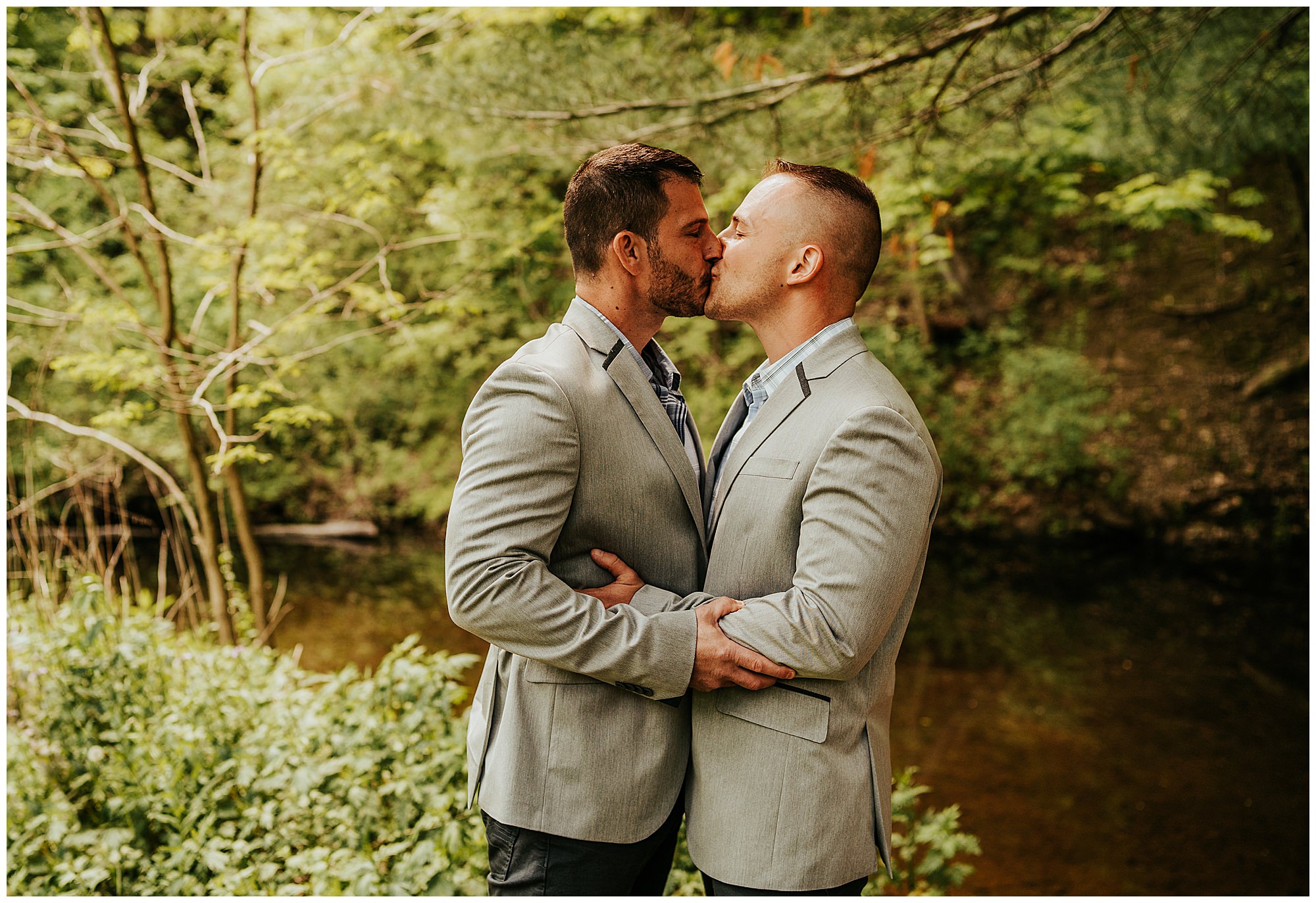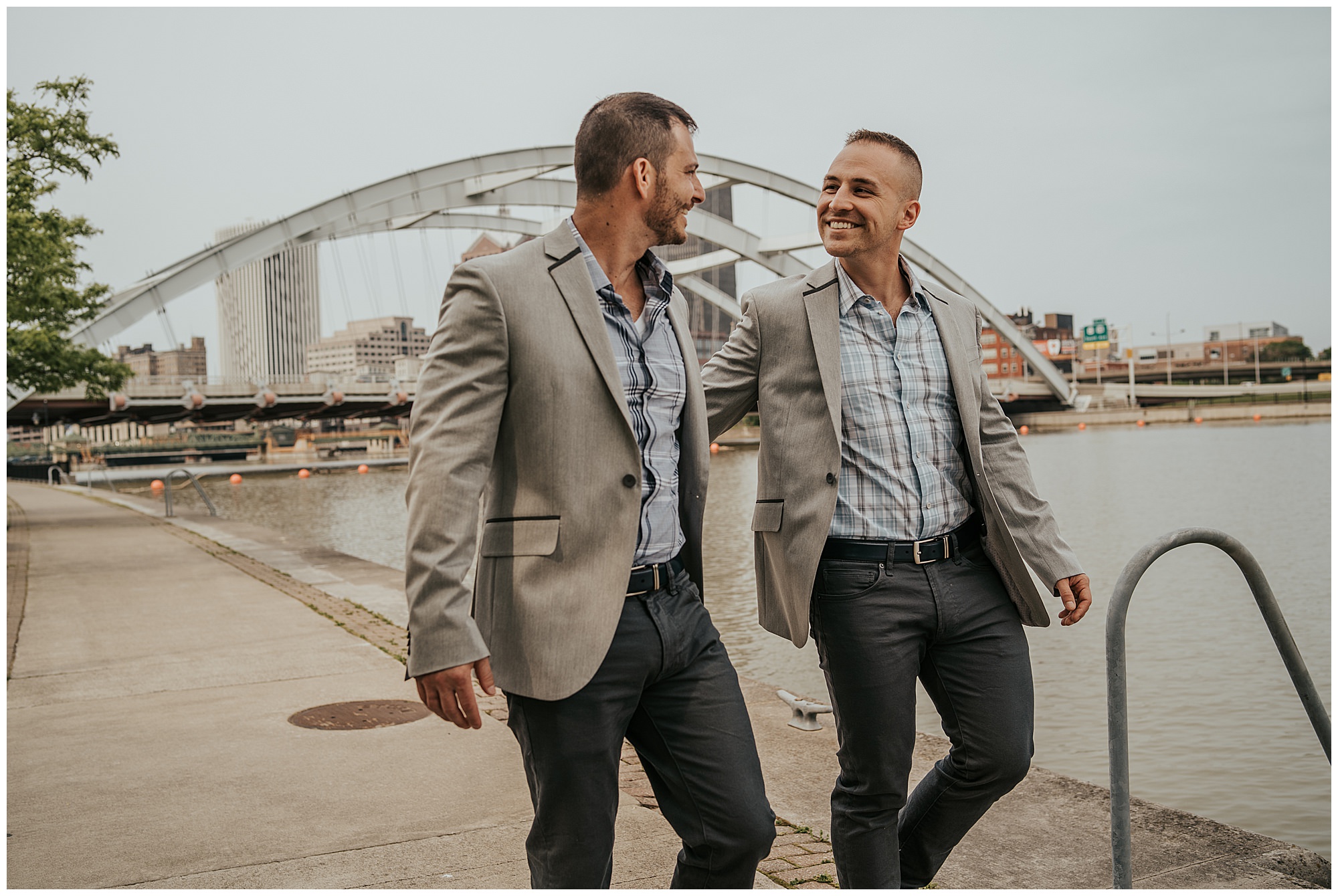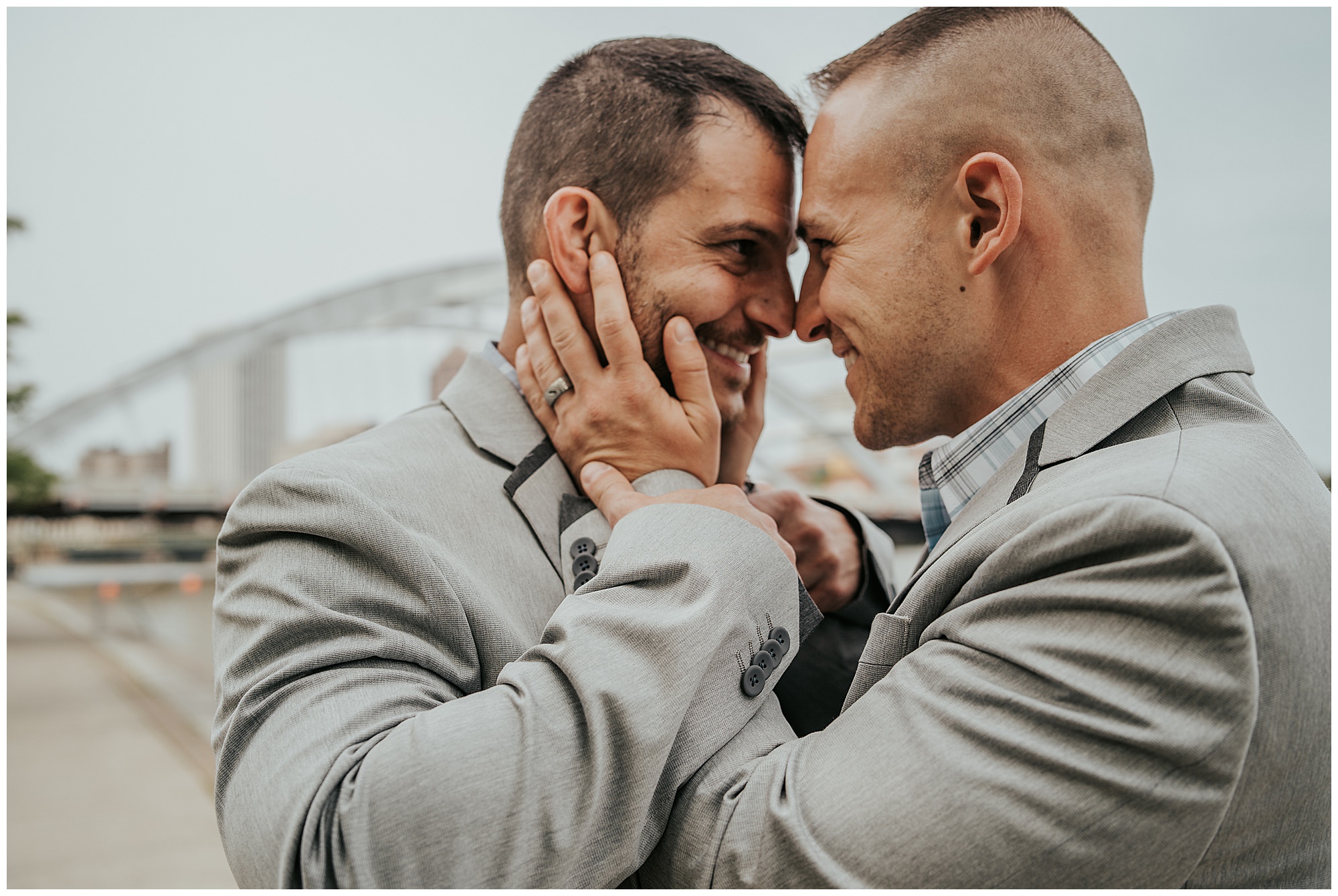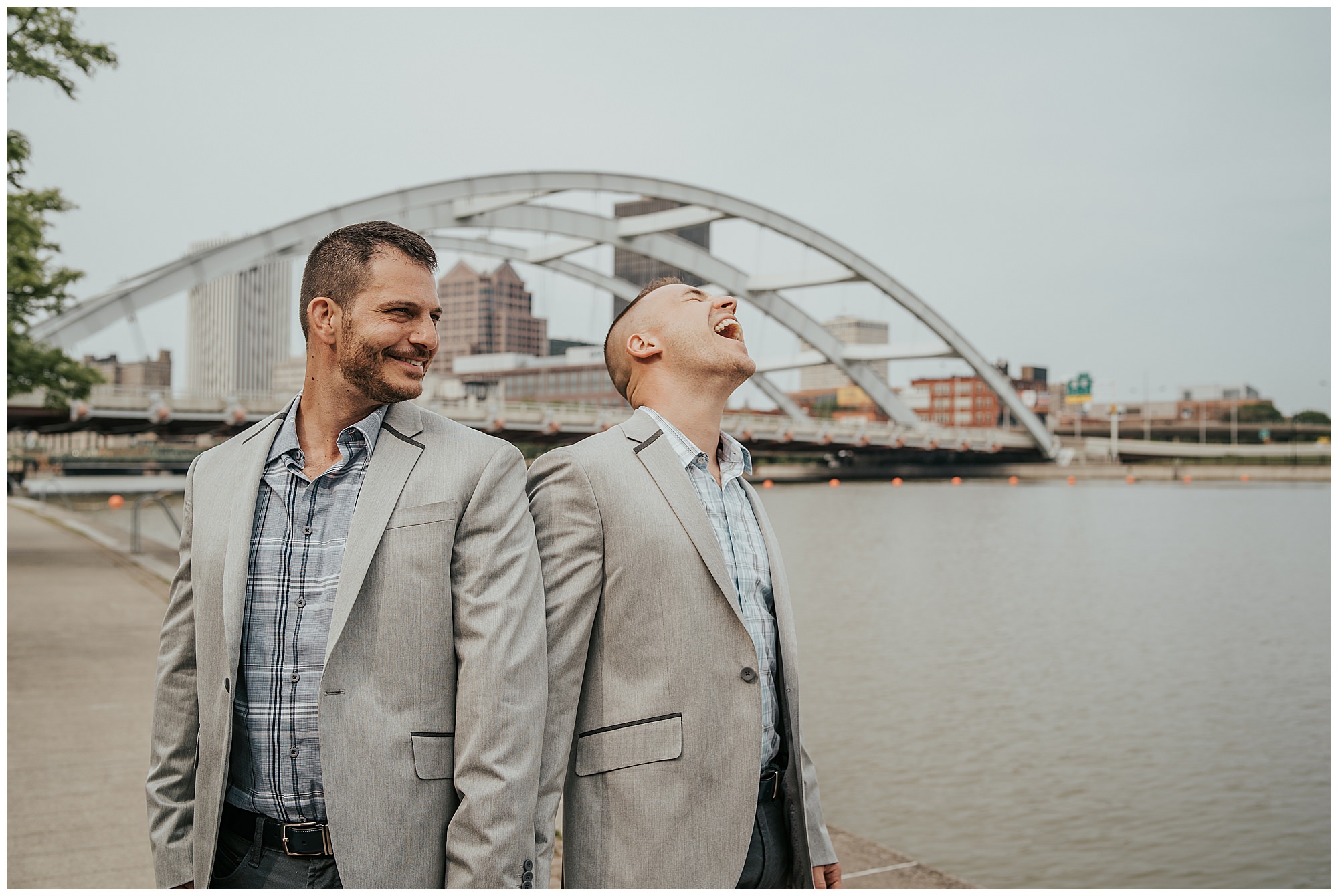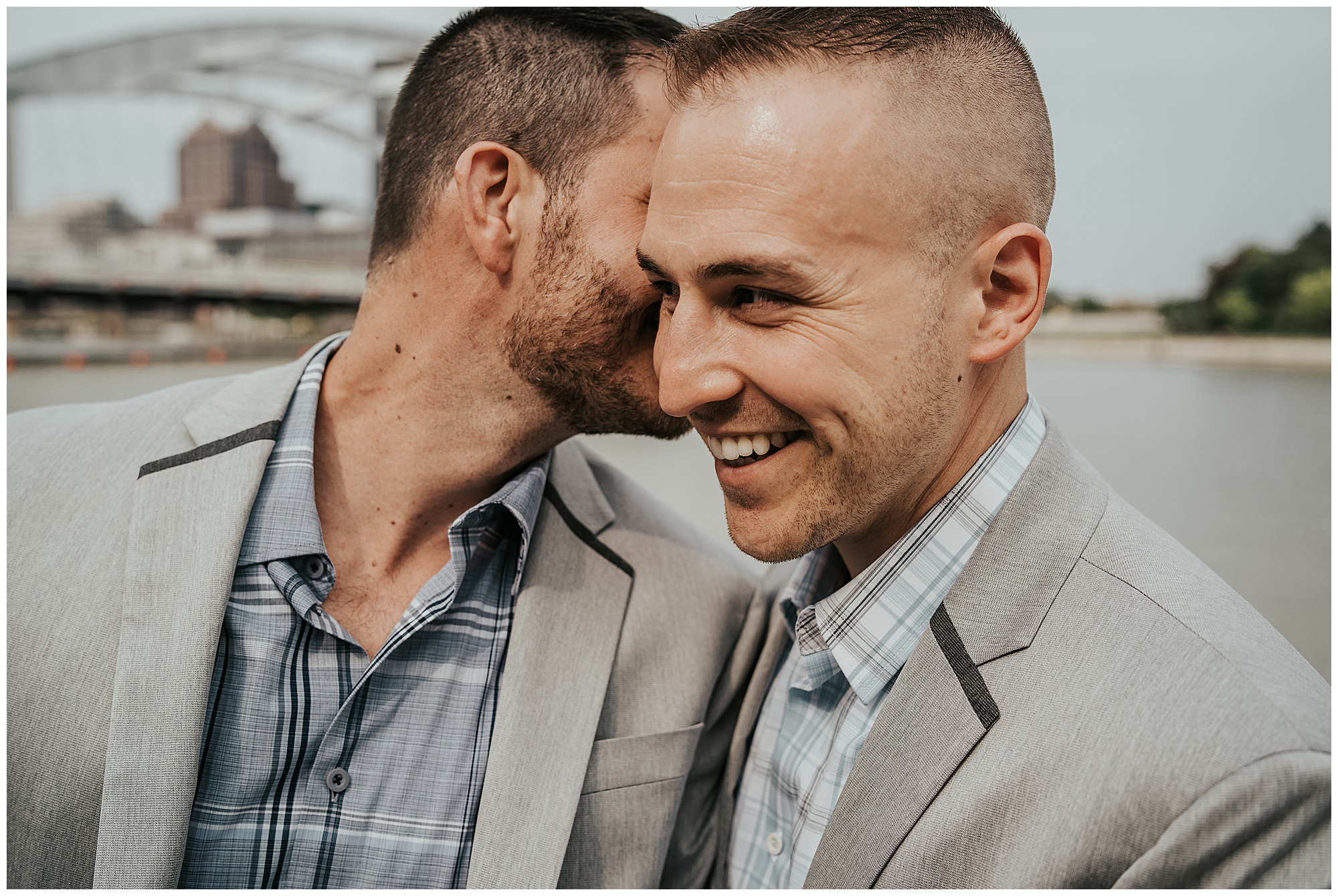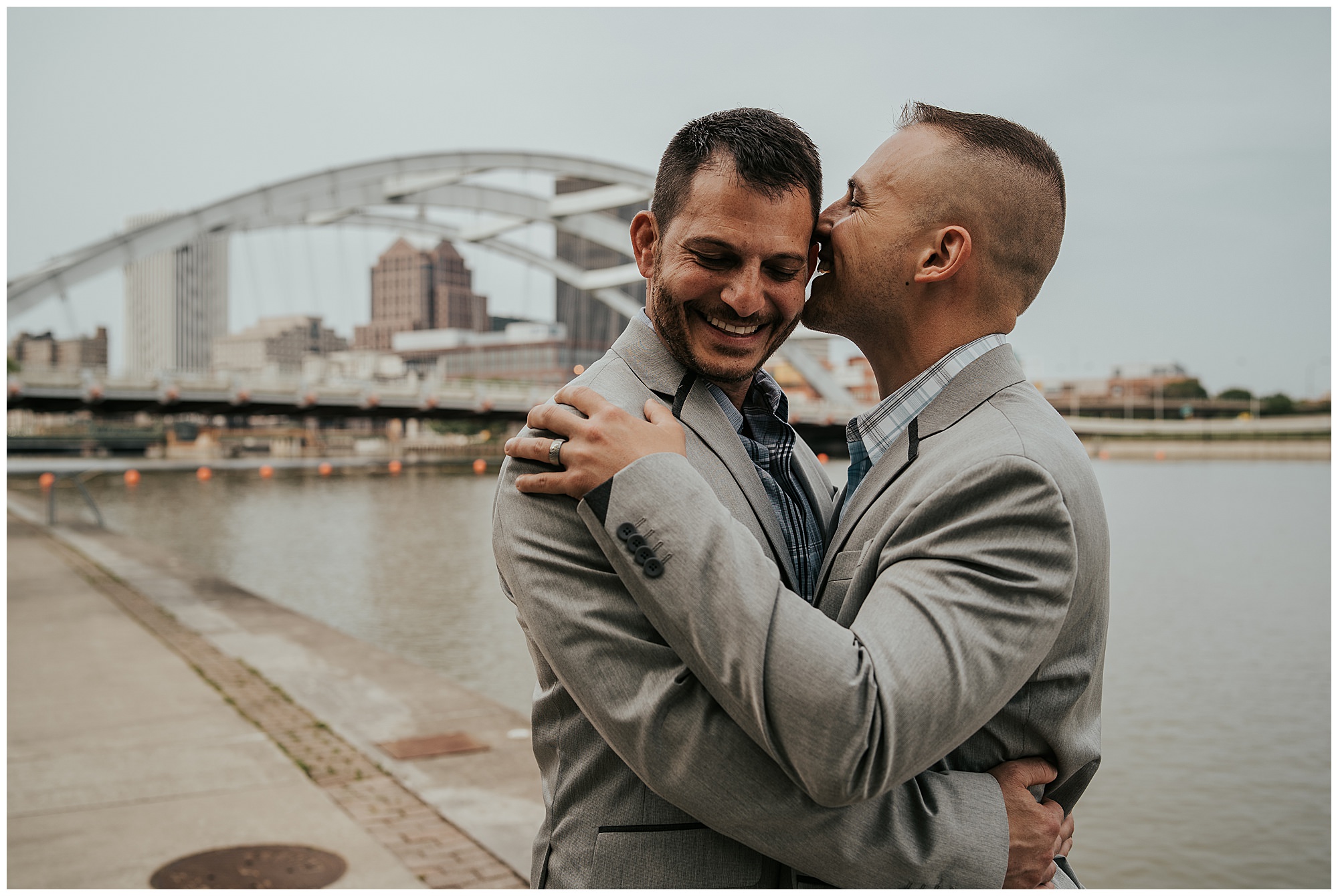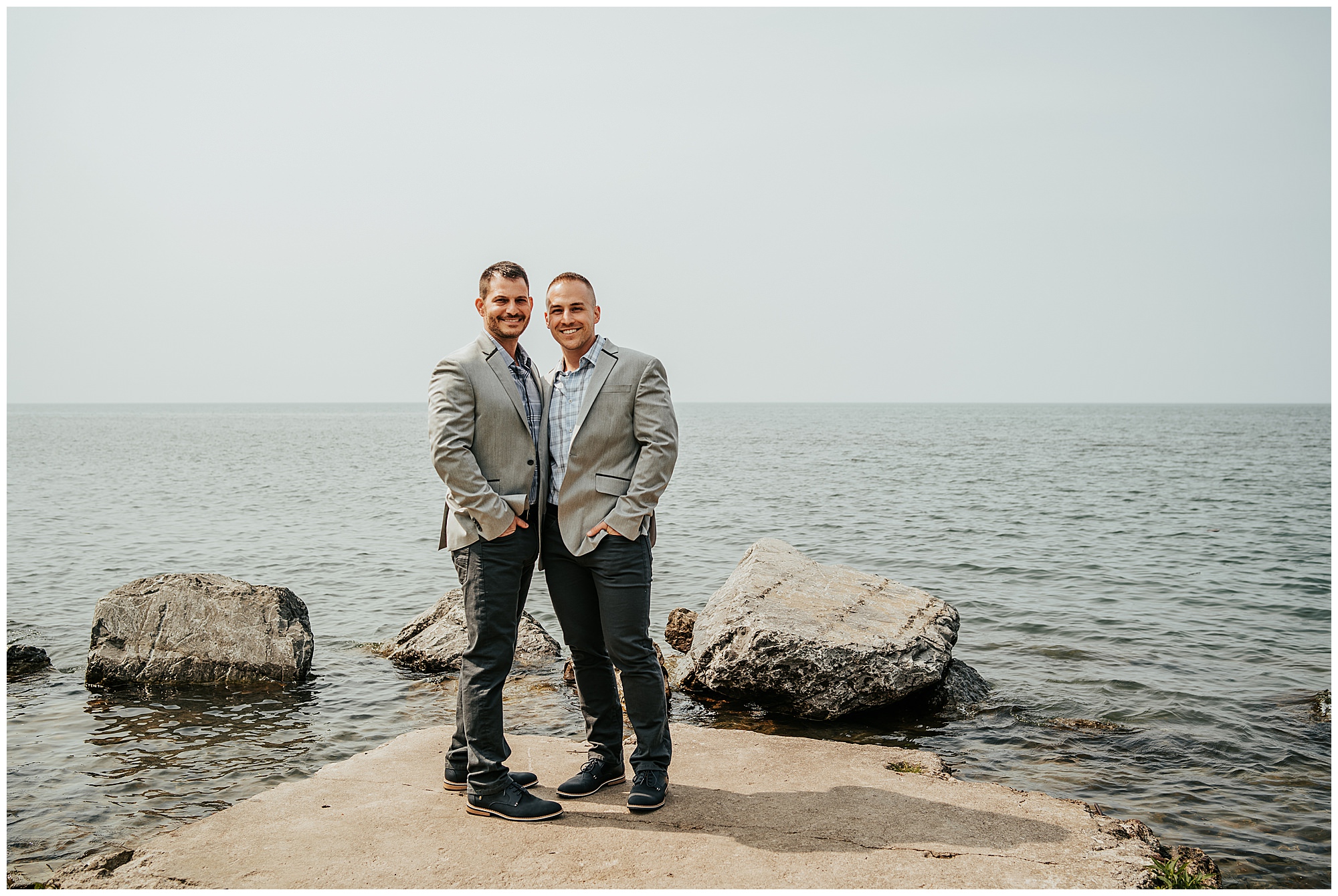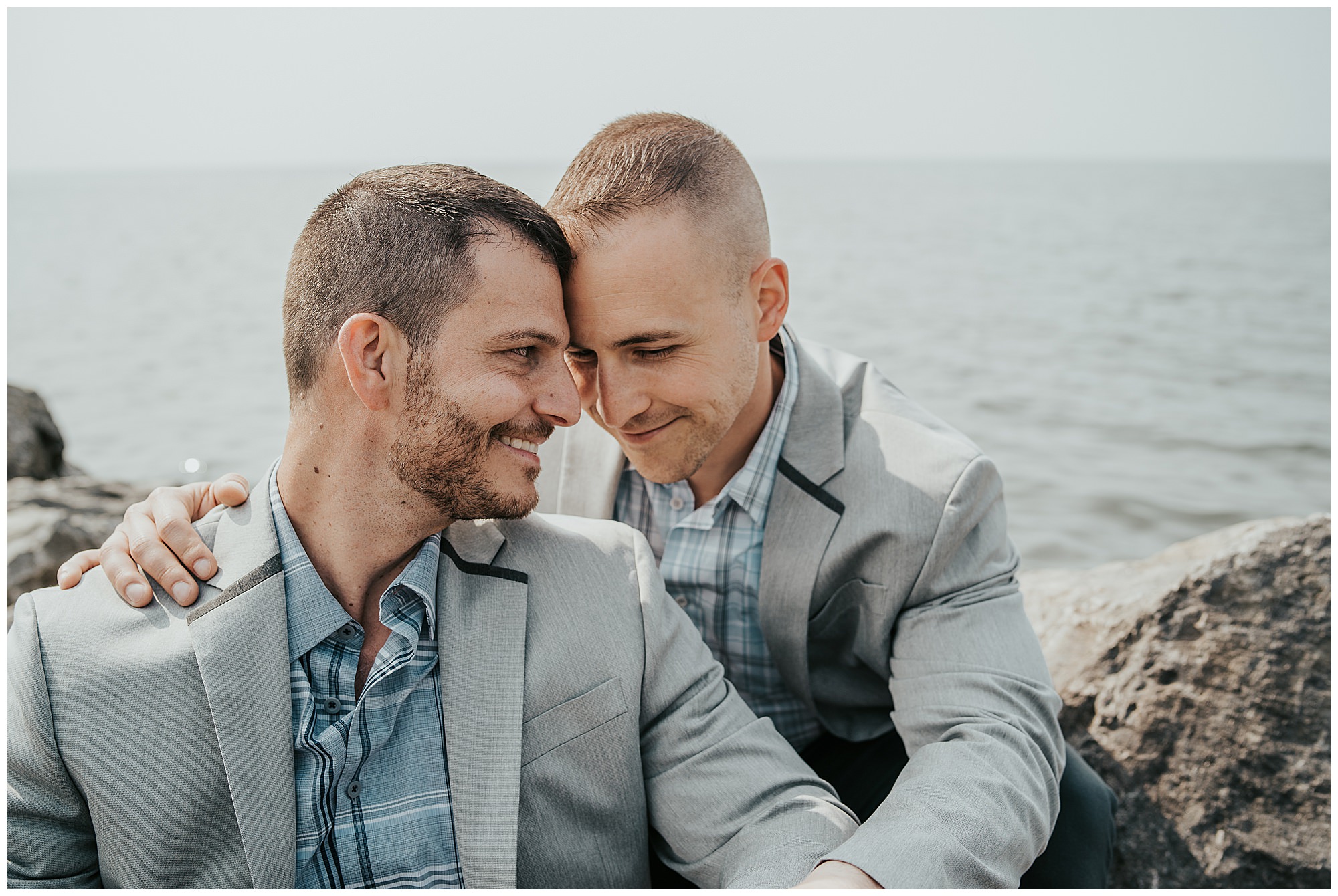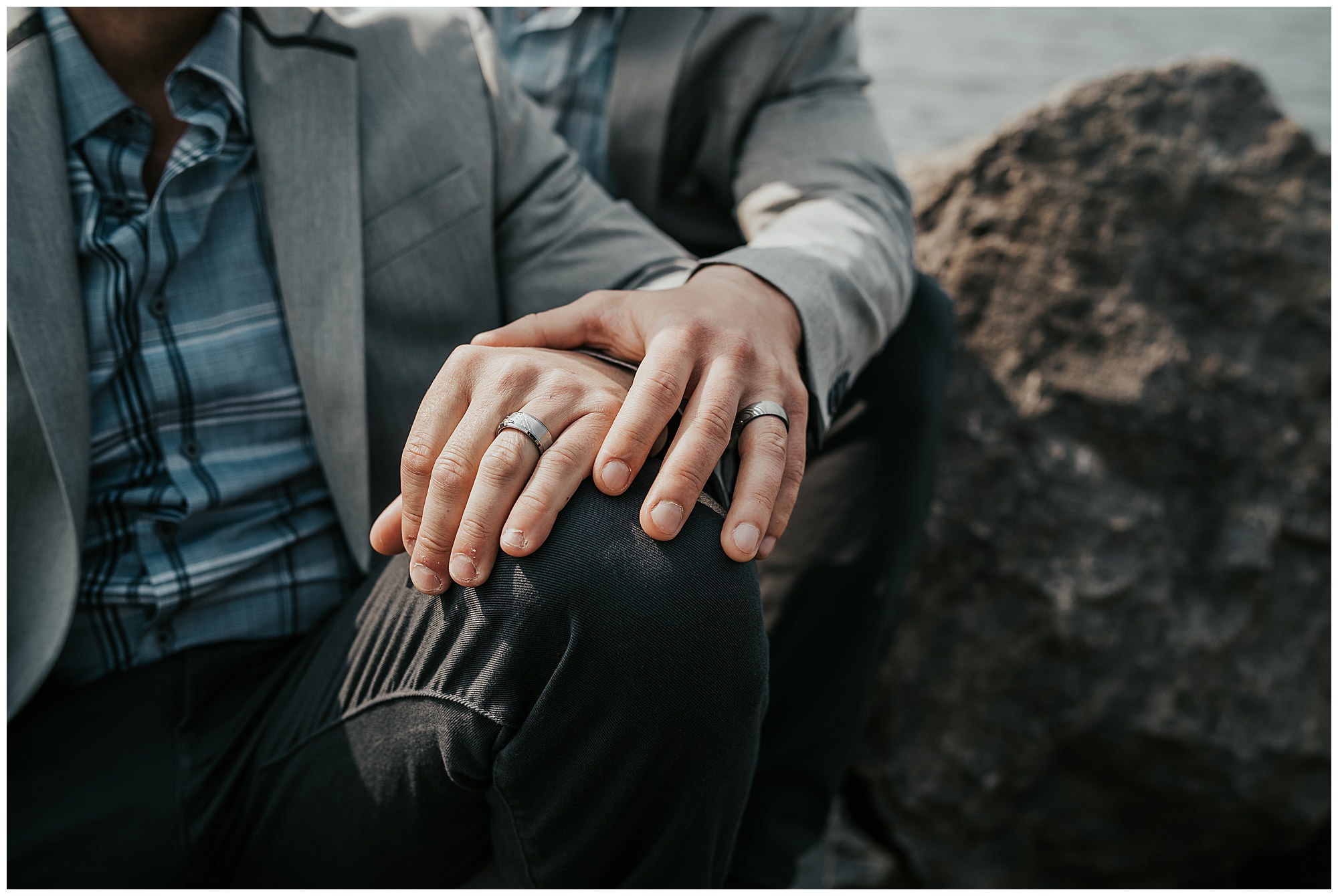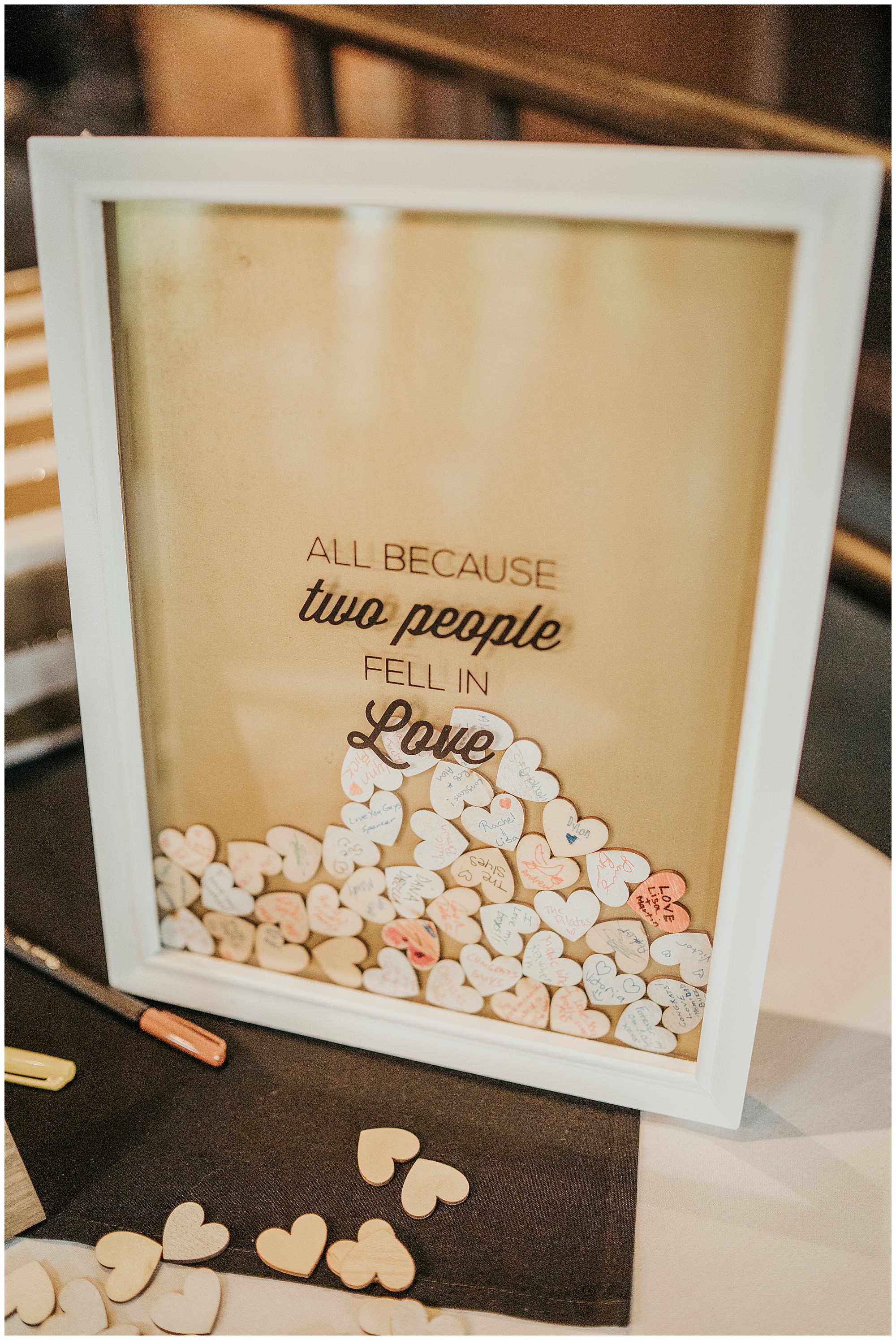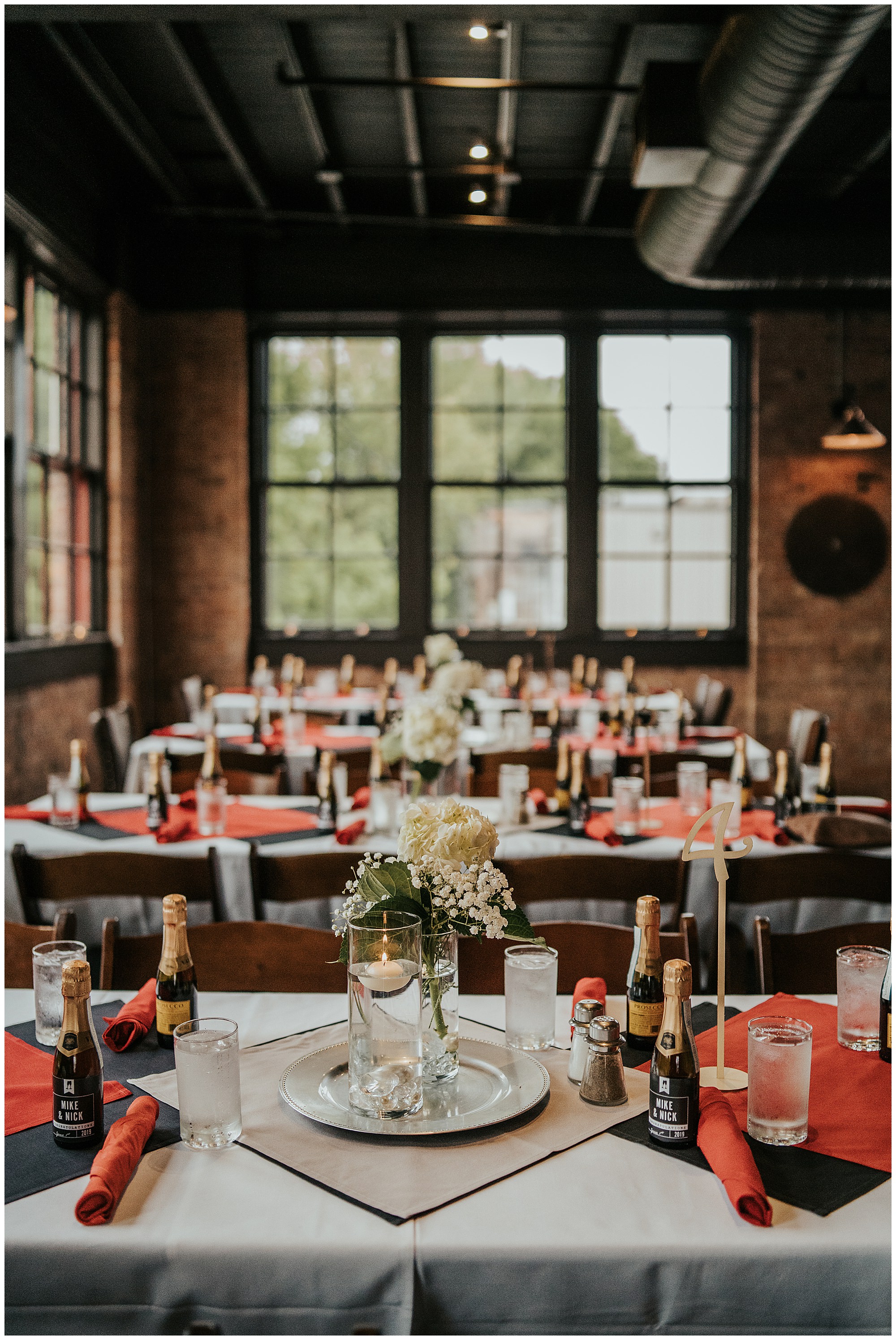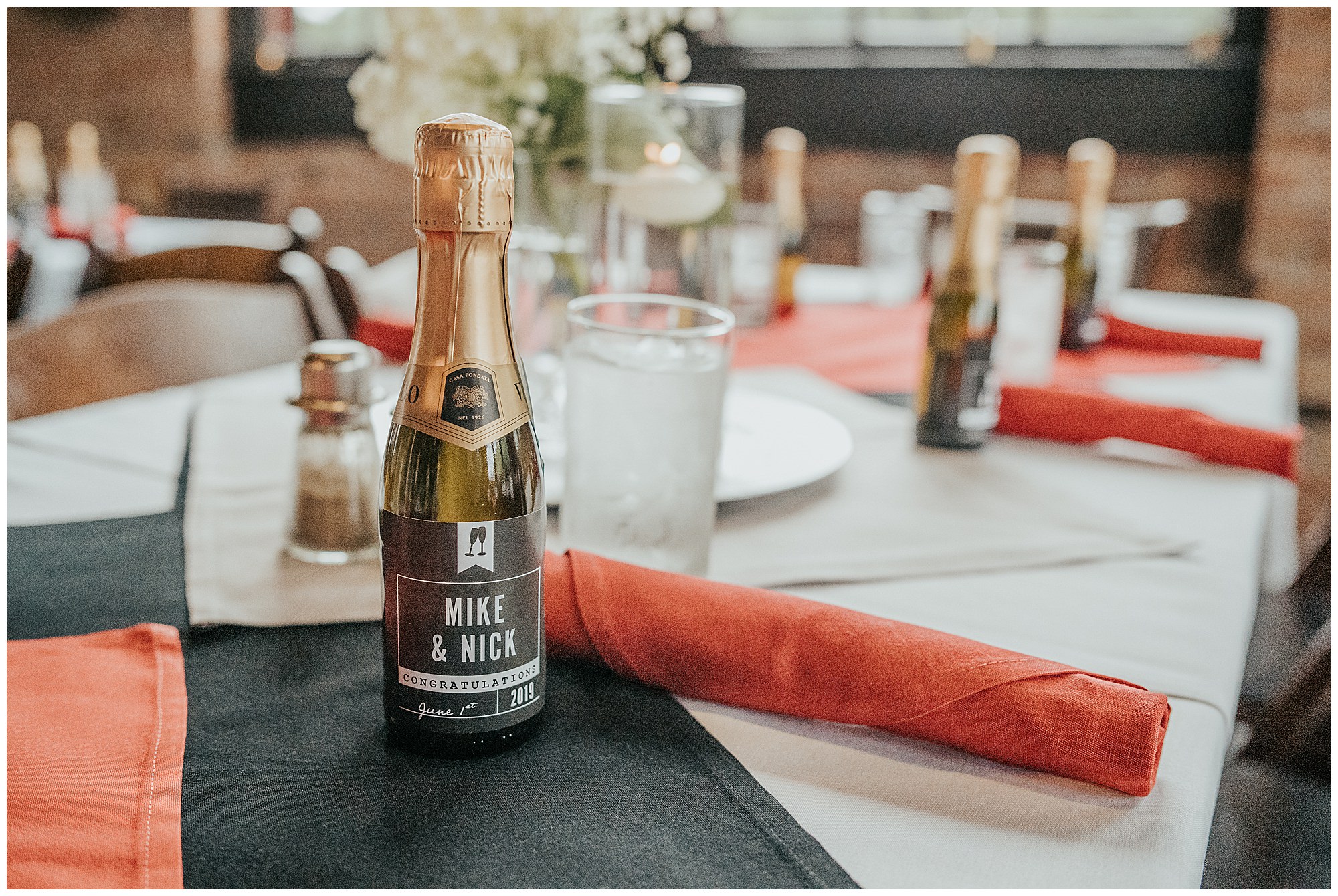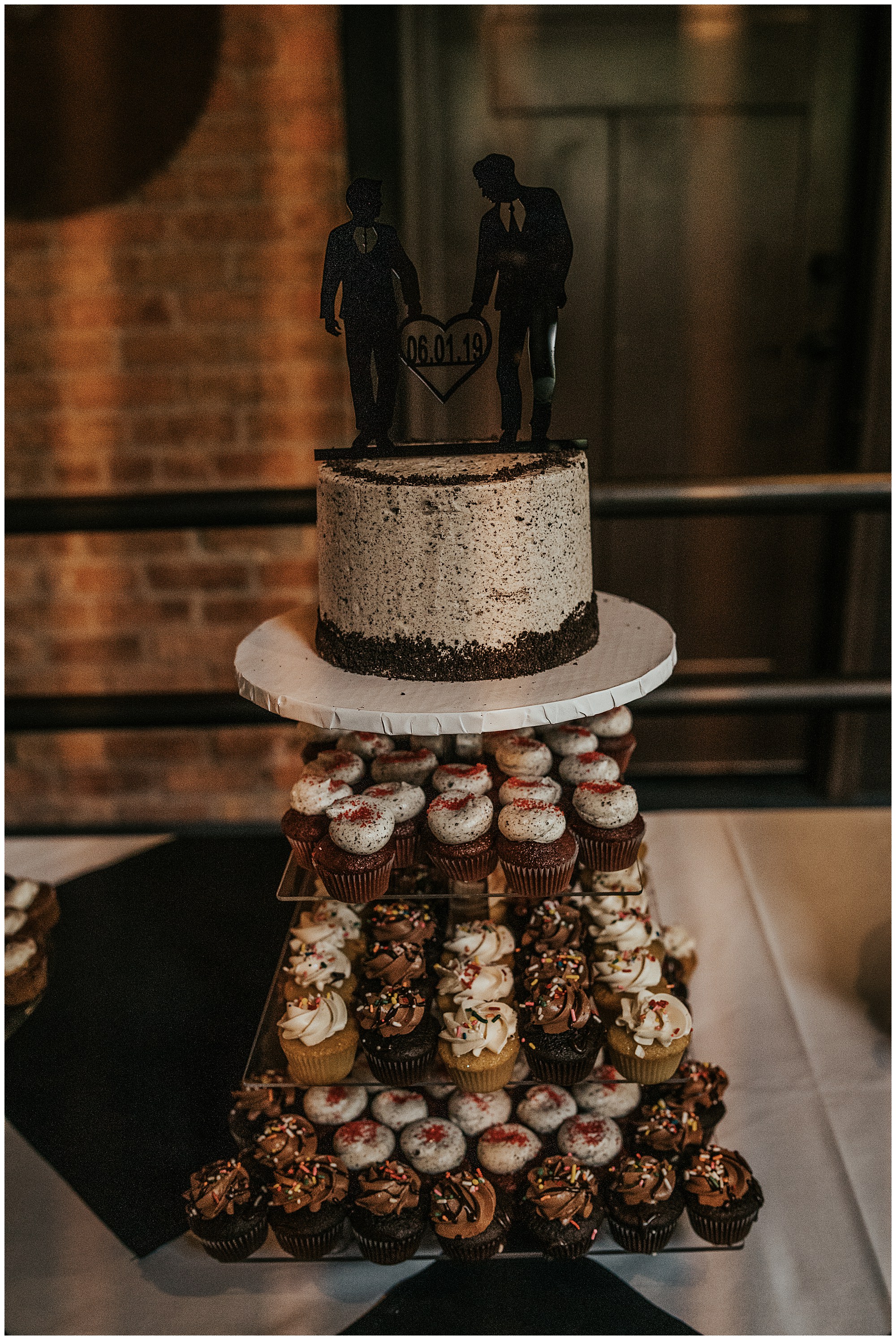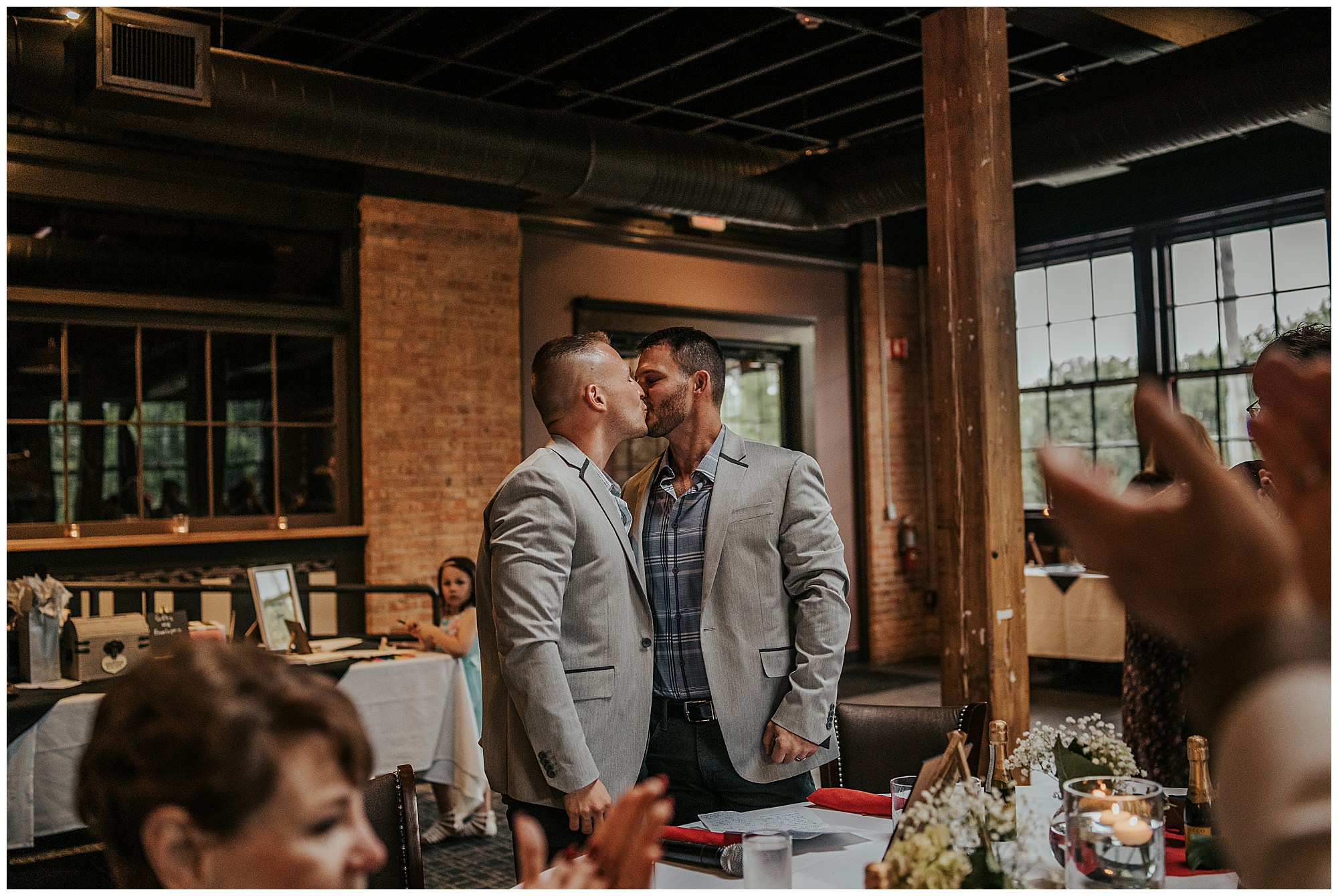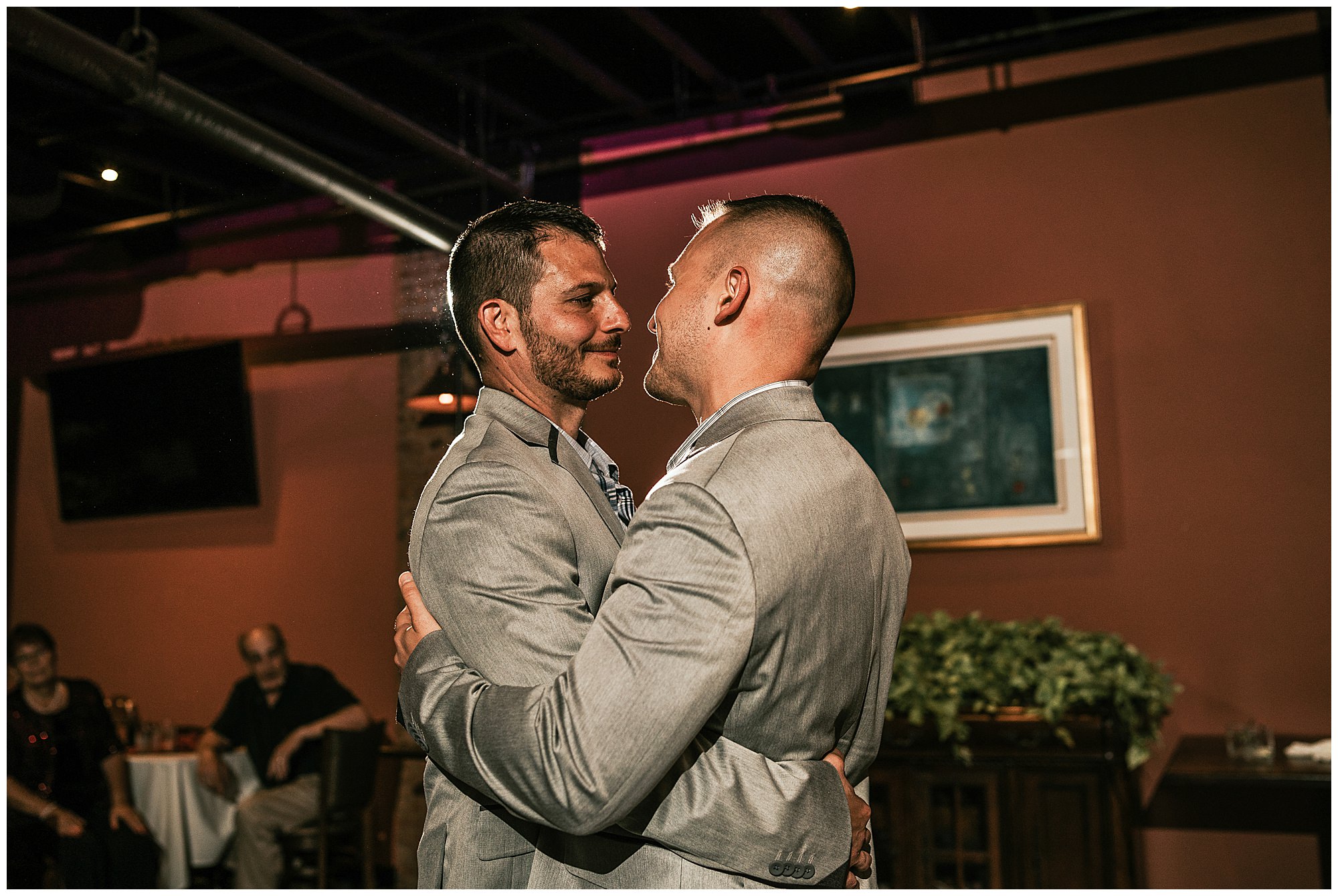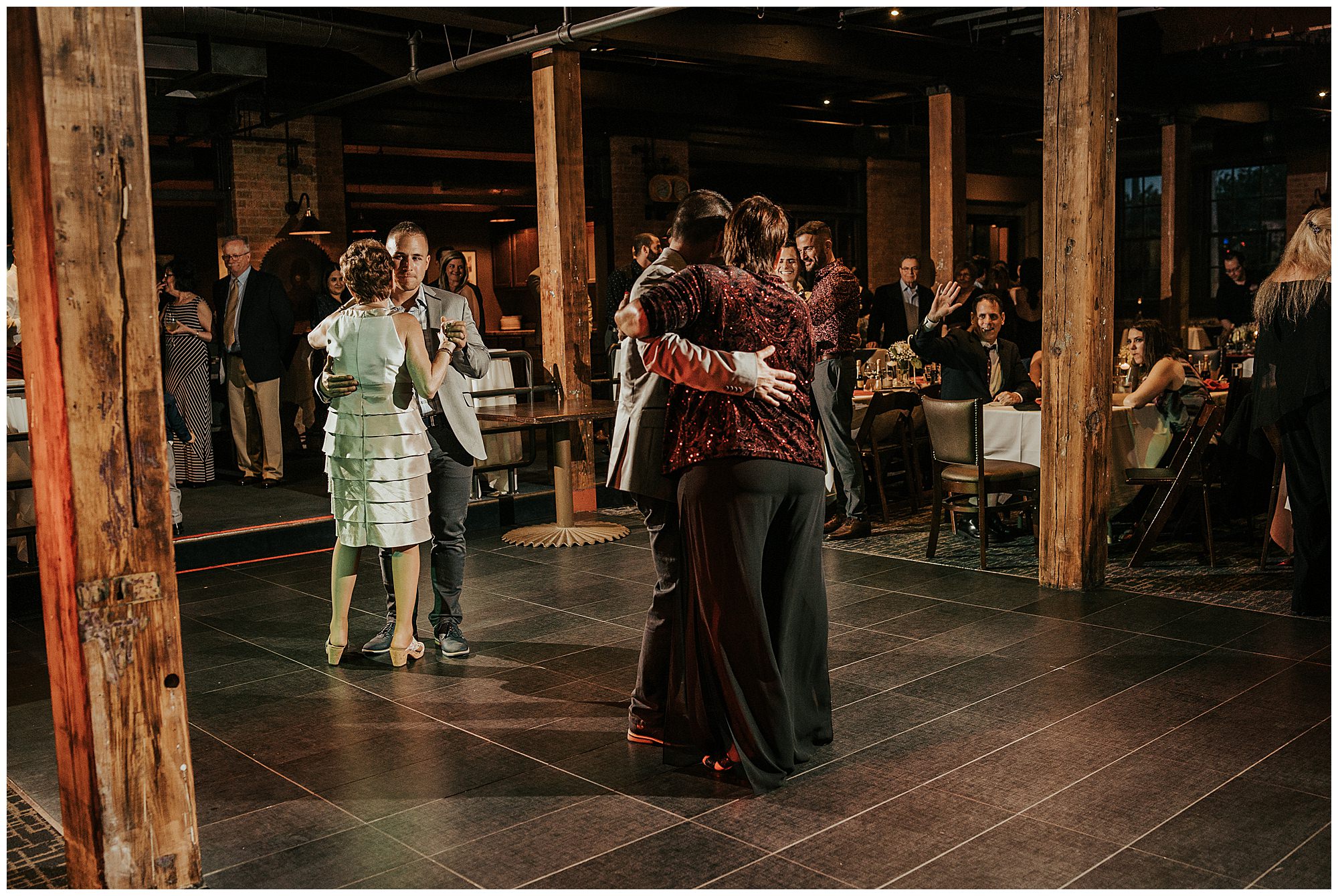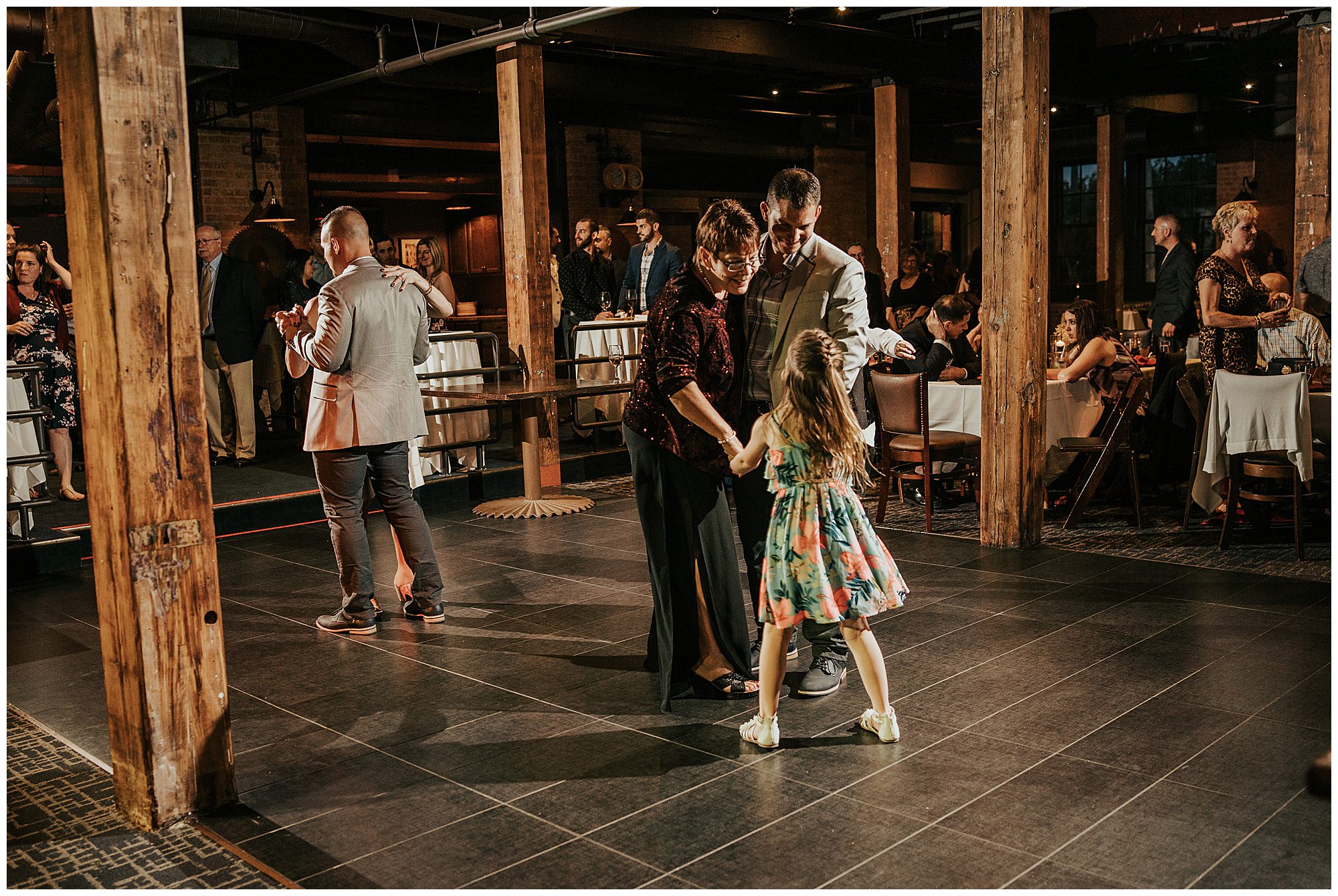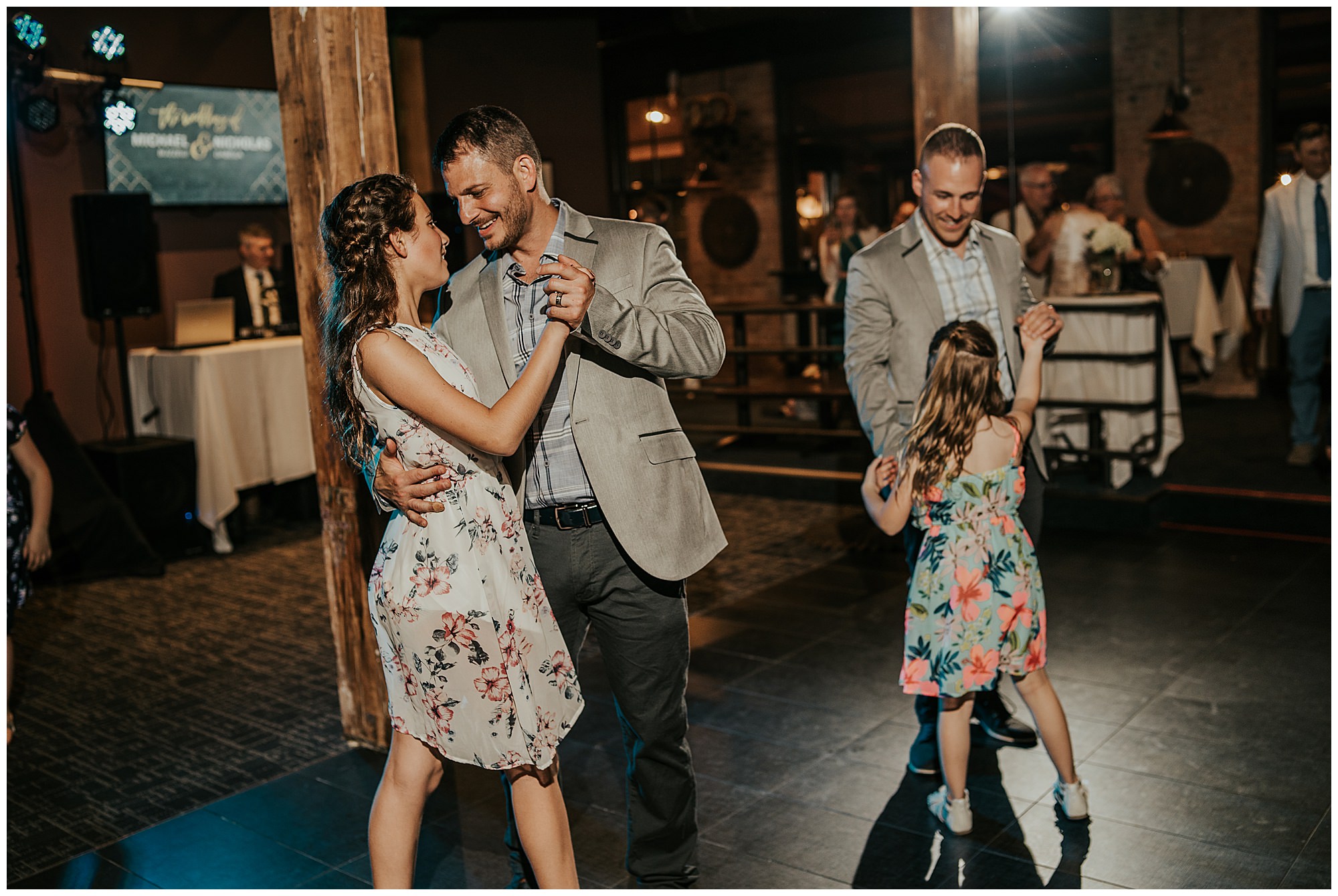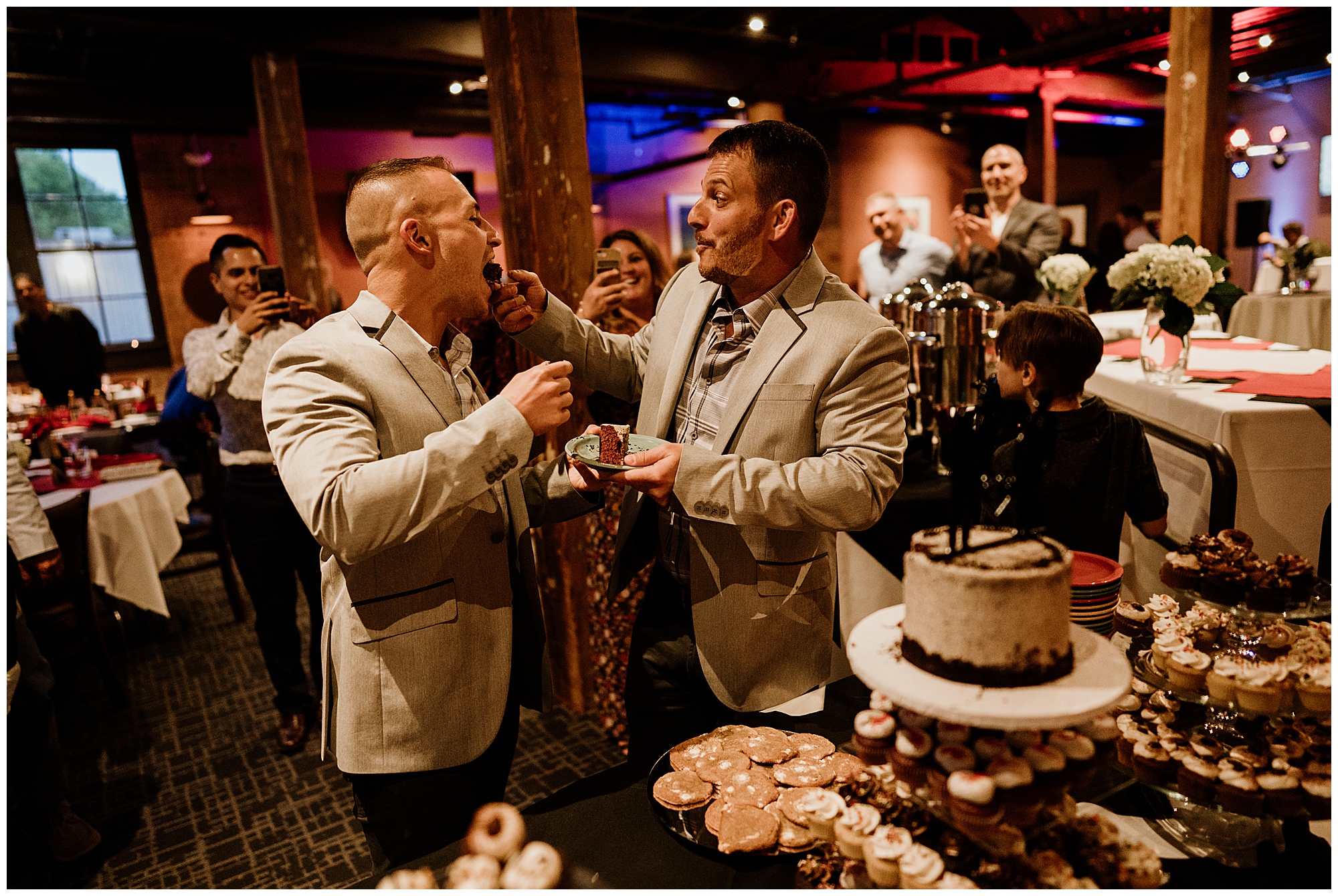 Written by Emily Rochotte