Caitlin and Cliff weren't ready to fall in love when they met, but fall they did. Meeting with the help of a mutual friend, the two went their separate ways that night, only to cross paths again the following weekend when a different mutual friend thought they would be perfect together. Thanks to the friendly set-up, Cliff and Caitlin have been together ever since.
A trip to Washington D.C. to see the cherry blossoms set the scene for Cliff's proposal. As Caitlin wandered off to take photos, Cliff found her and dropped to one knee to propose on the steps of the Jefferson Memorial with the help of an engagement ring belonging to Caitlin's great grandmother from the late 1800s.
The Nashville natives relocated out west, planning their new residence of Portland, Oregon as the location of their elopement. An Instagram search of #weddingdress led Caitlin to find the casual dress she was looking to wear when the couple got married on the beach.
Cliff and Caitlin exchanged their vows at sunset on the shore, left empty by the storm that had just rolled through. As the clouds cleared, the newlyweds soaked in the beauty of the Pacific Northwest with a walk along the Oregon coast.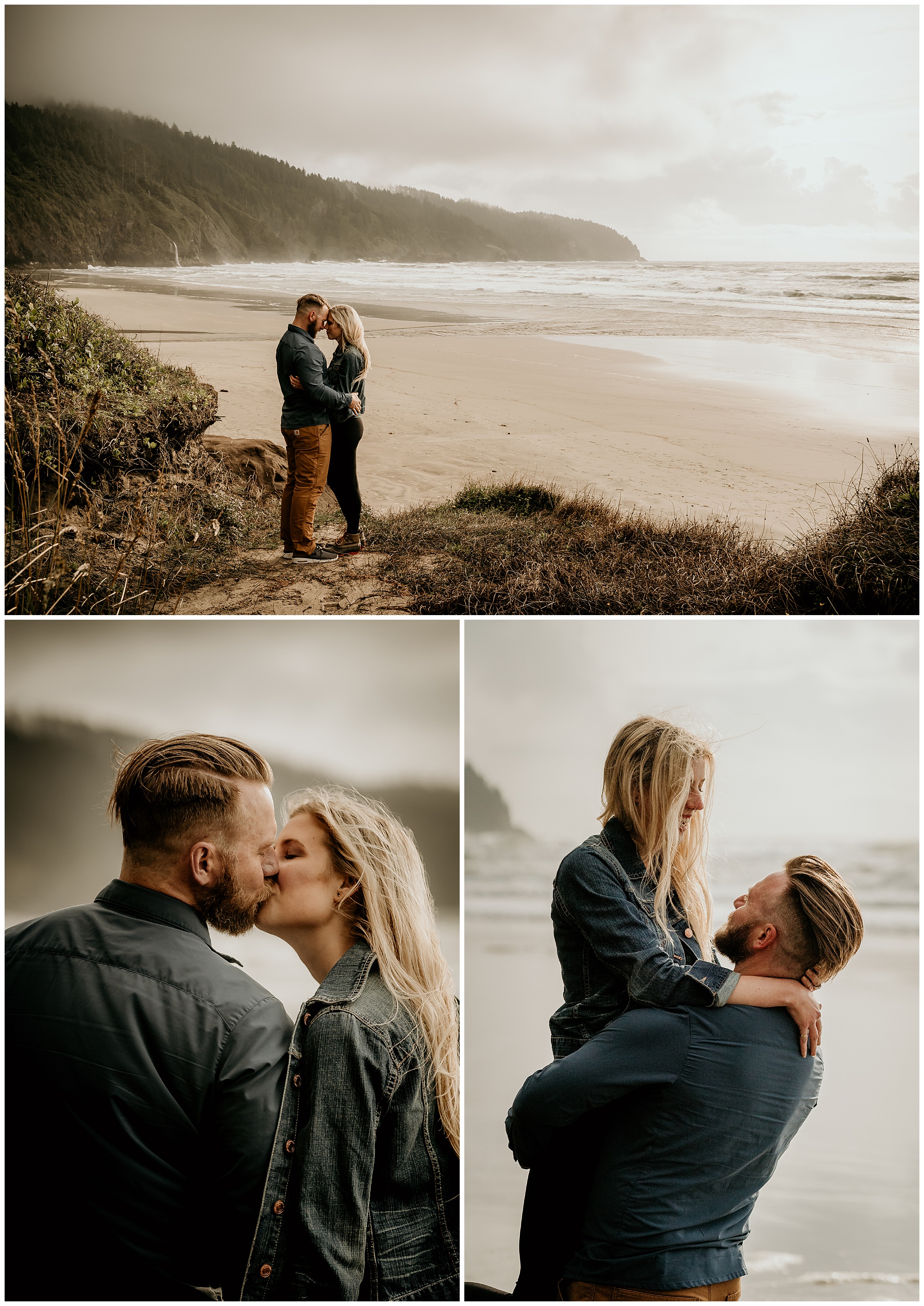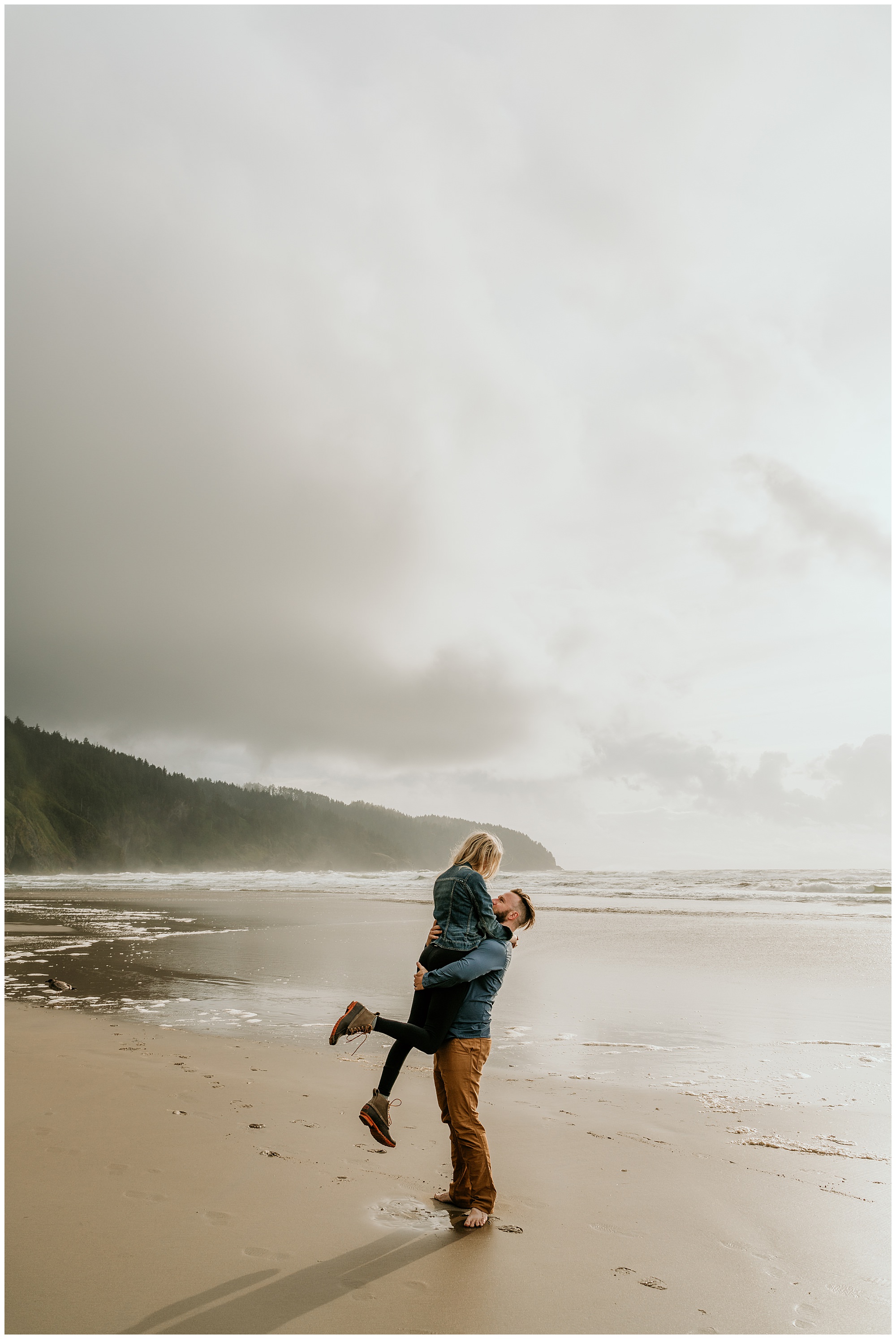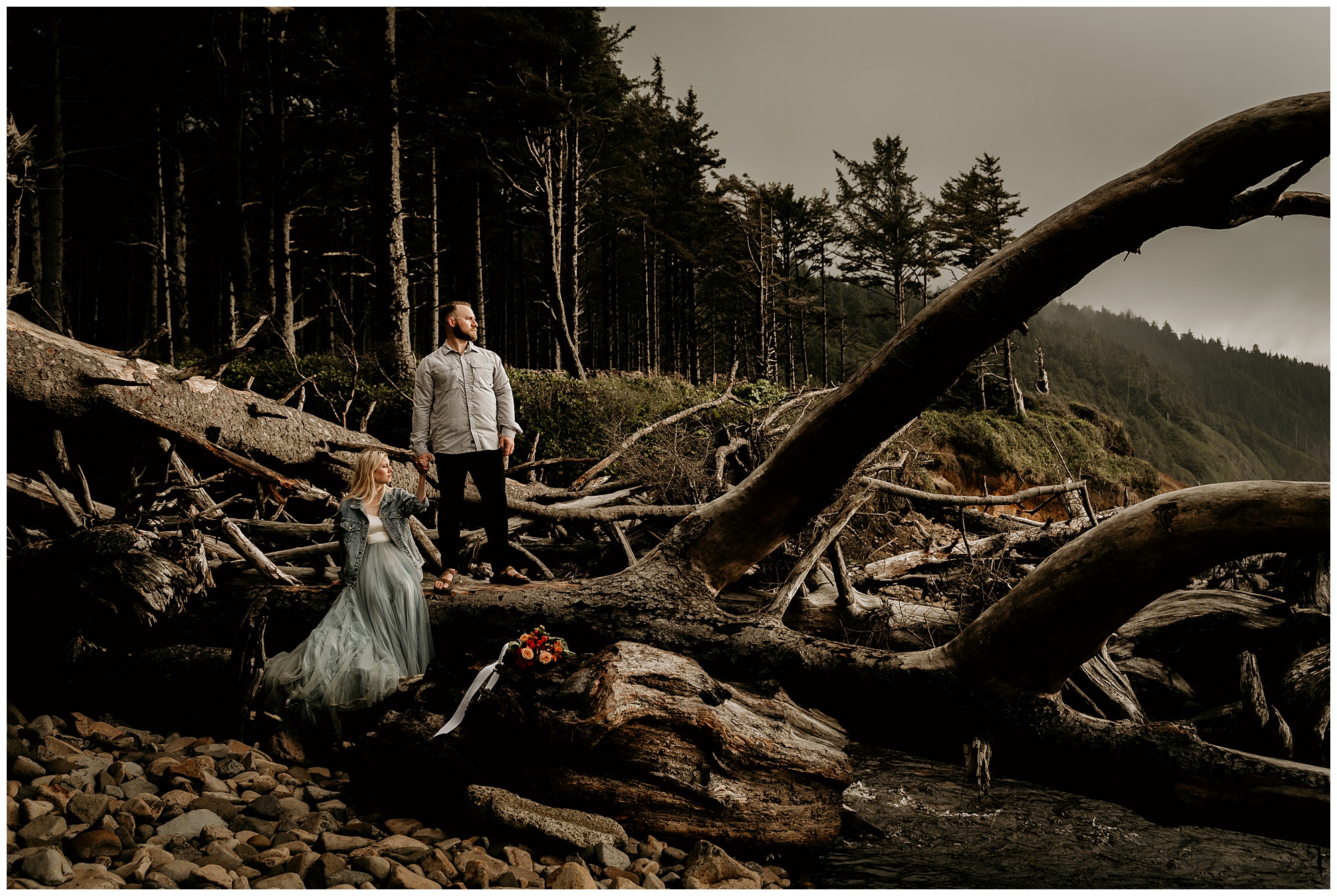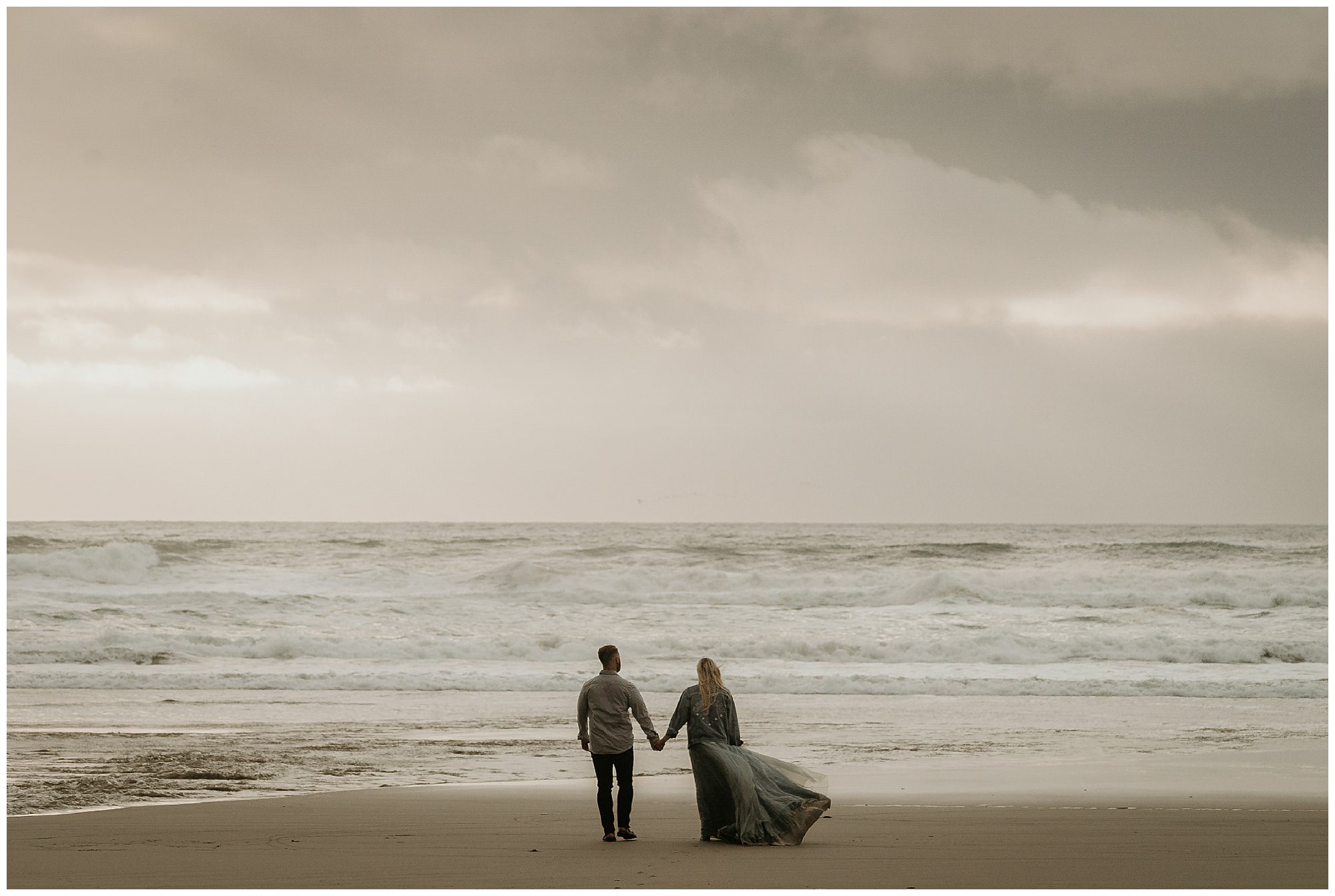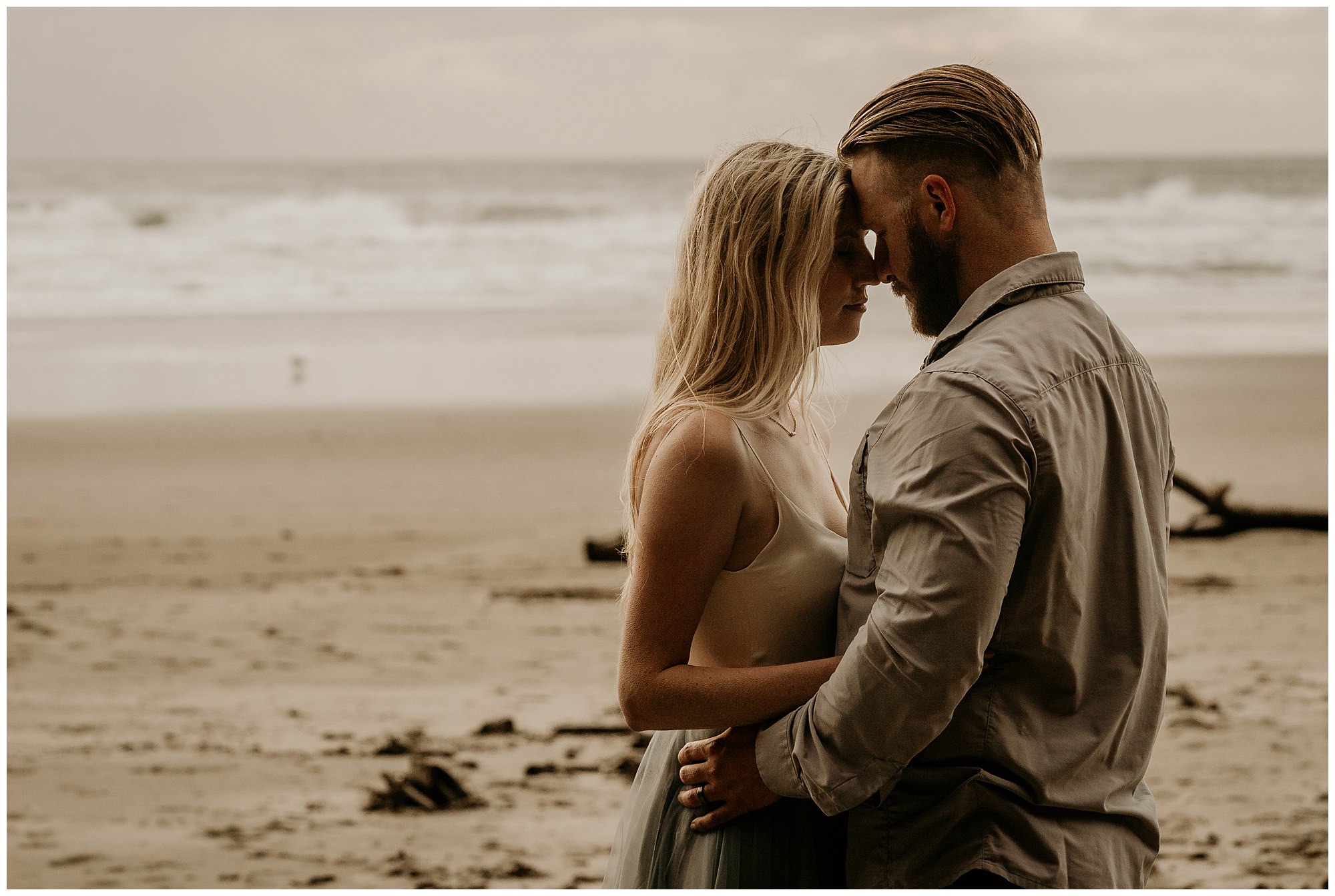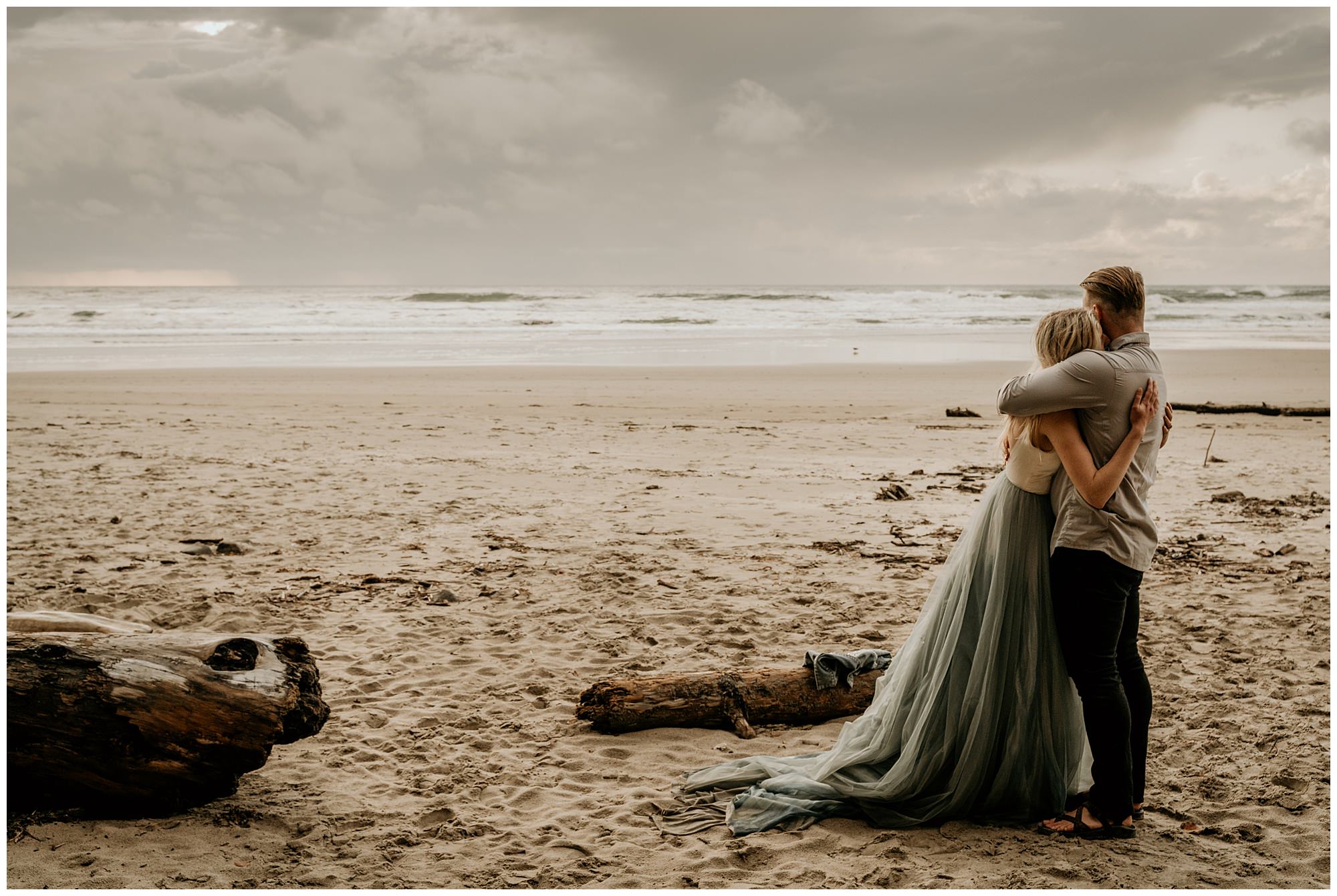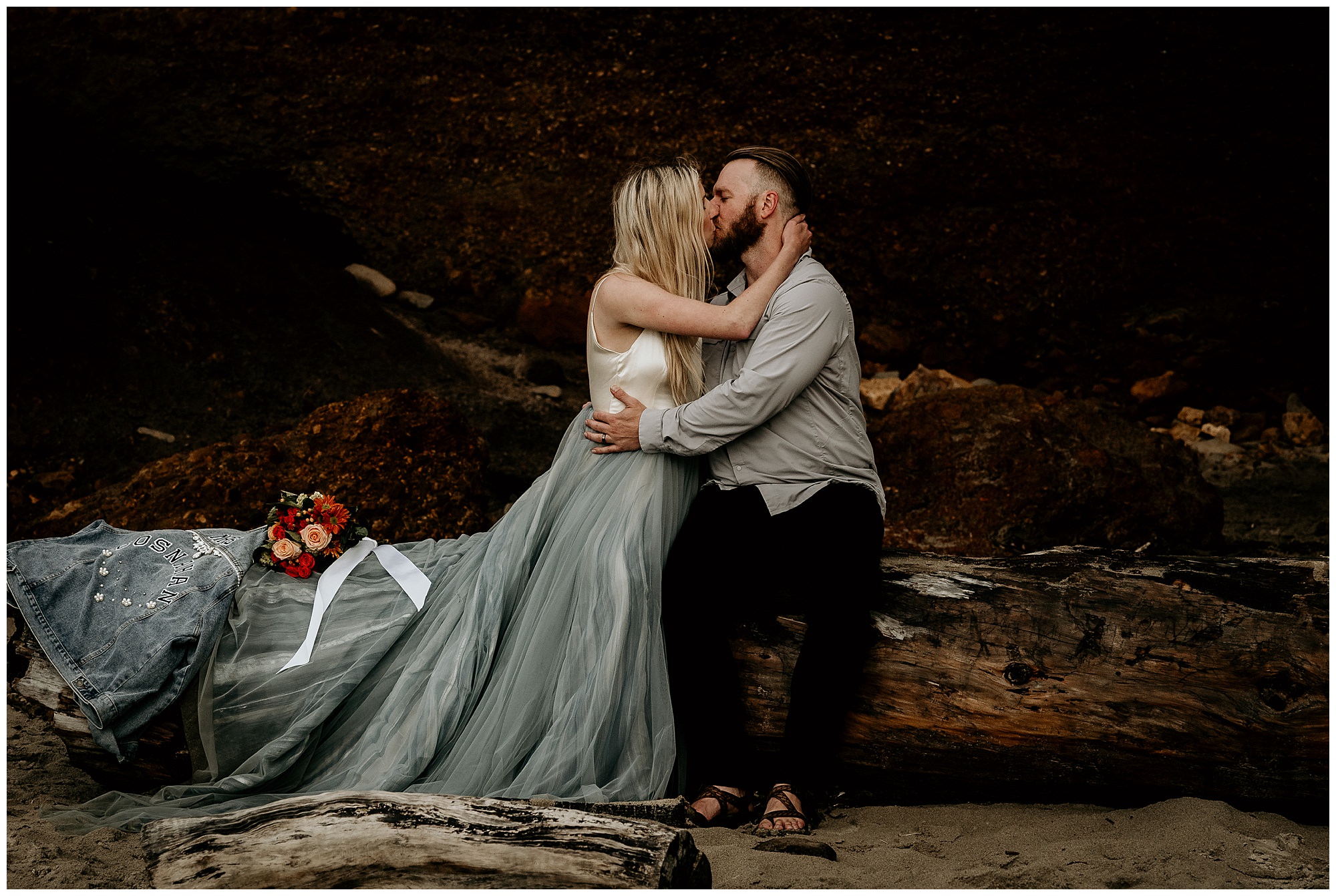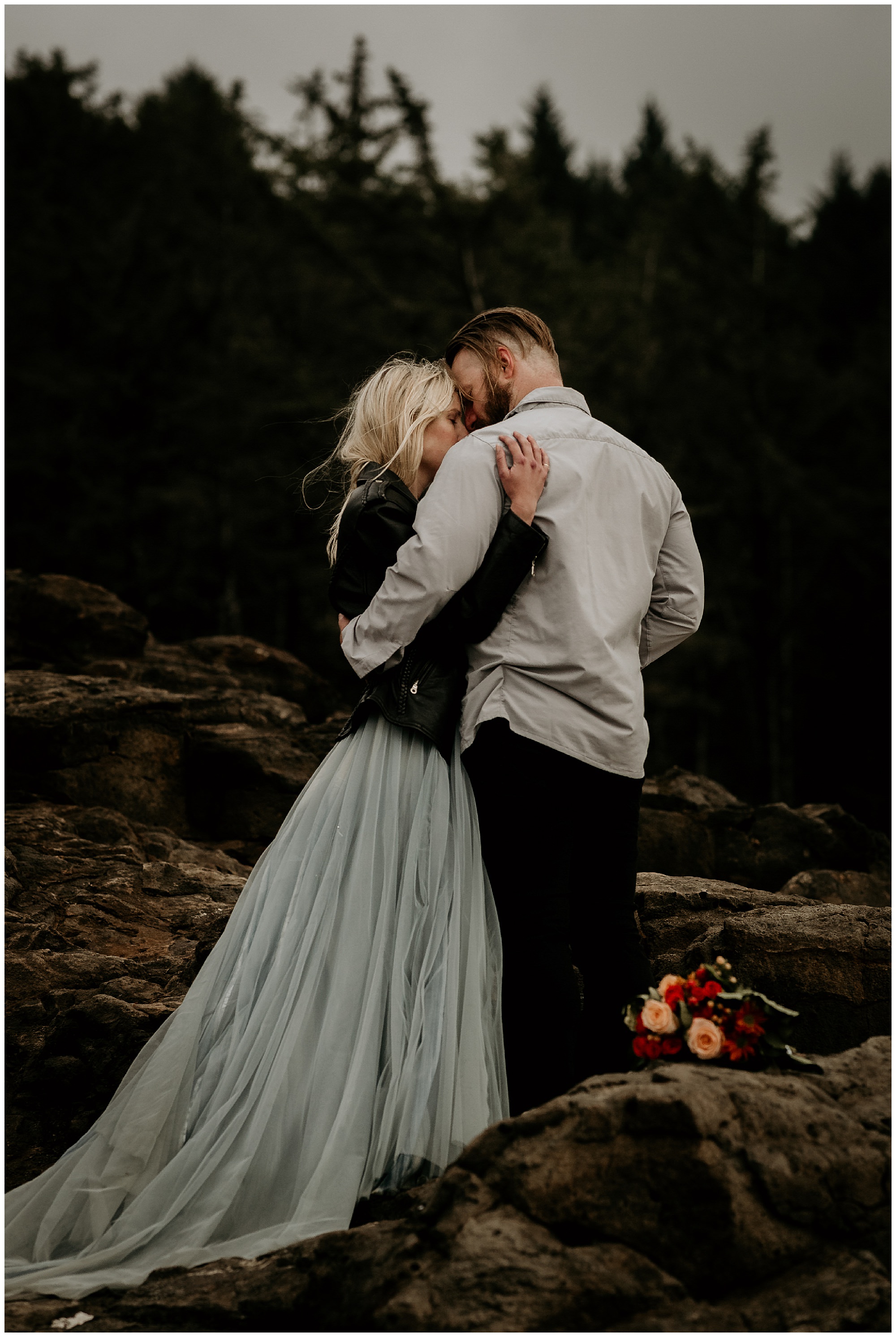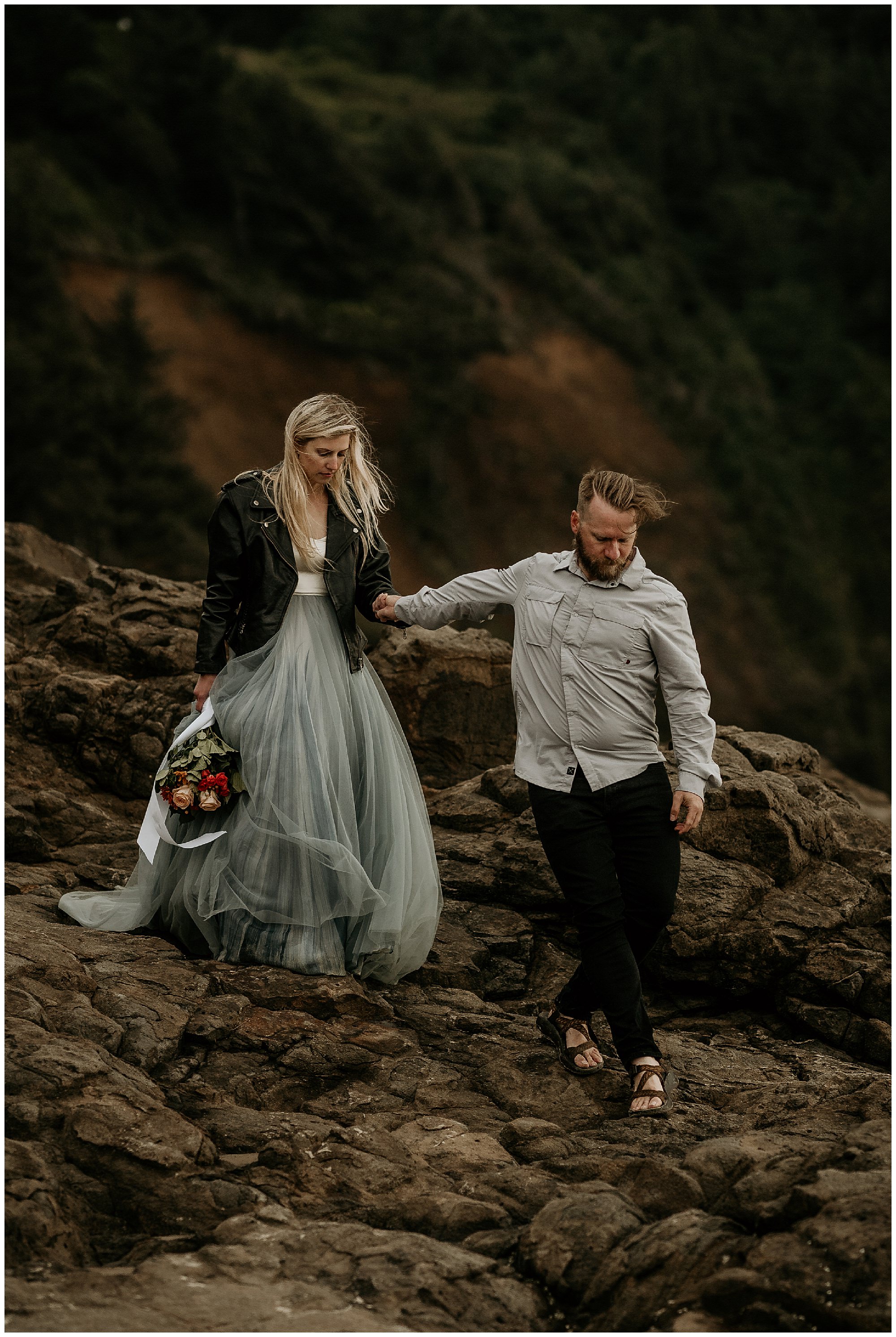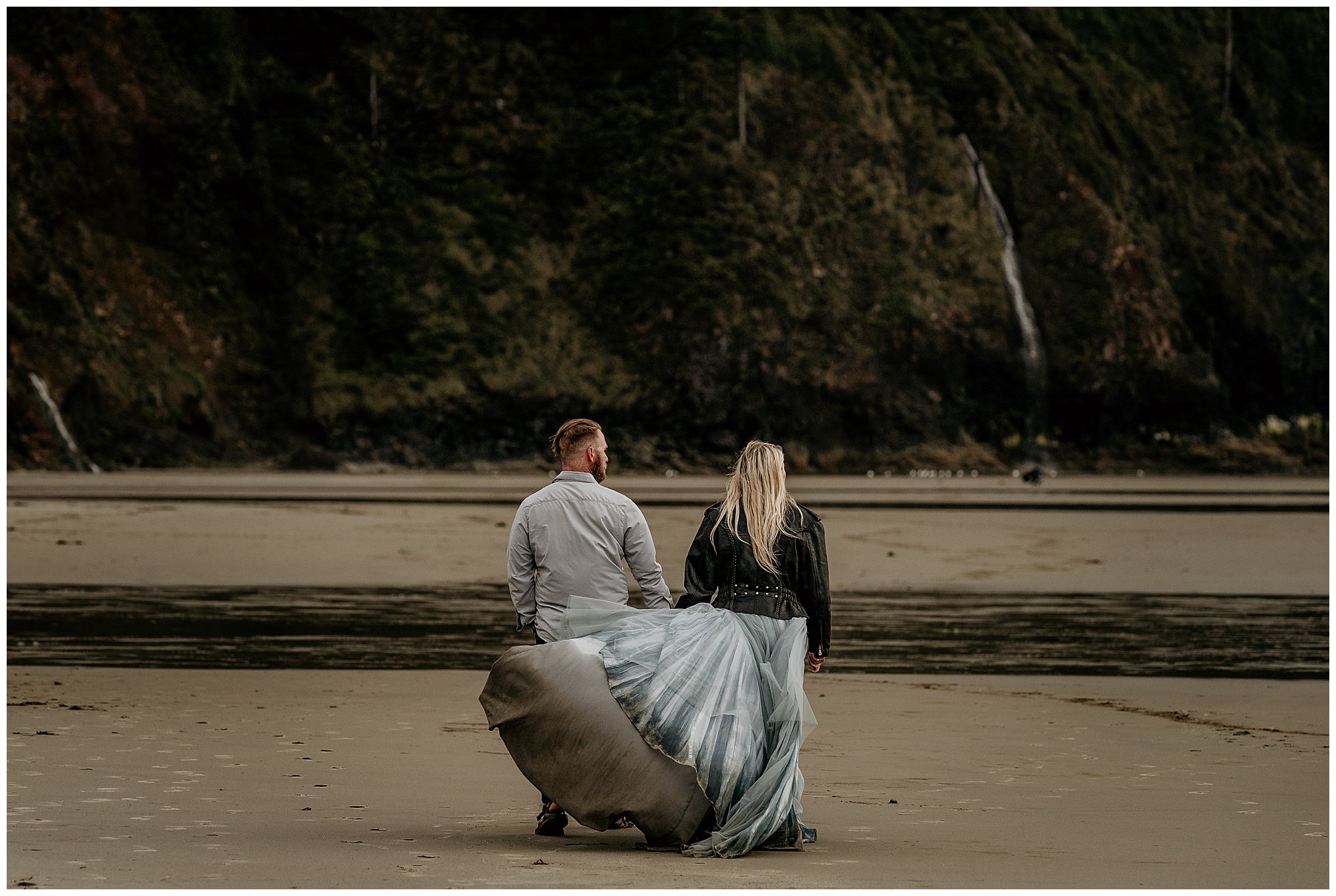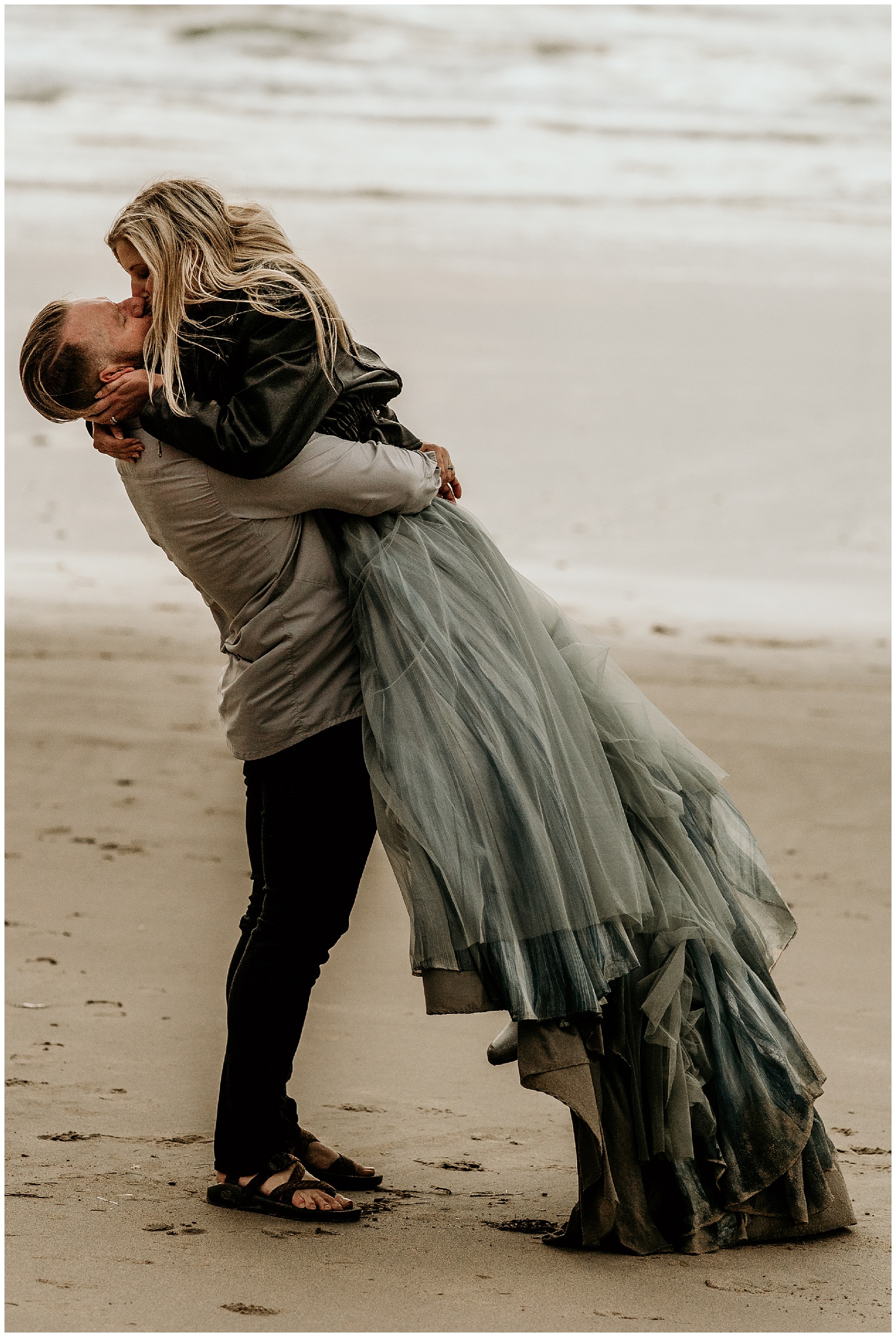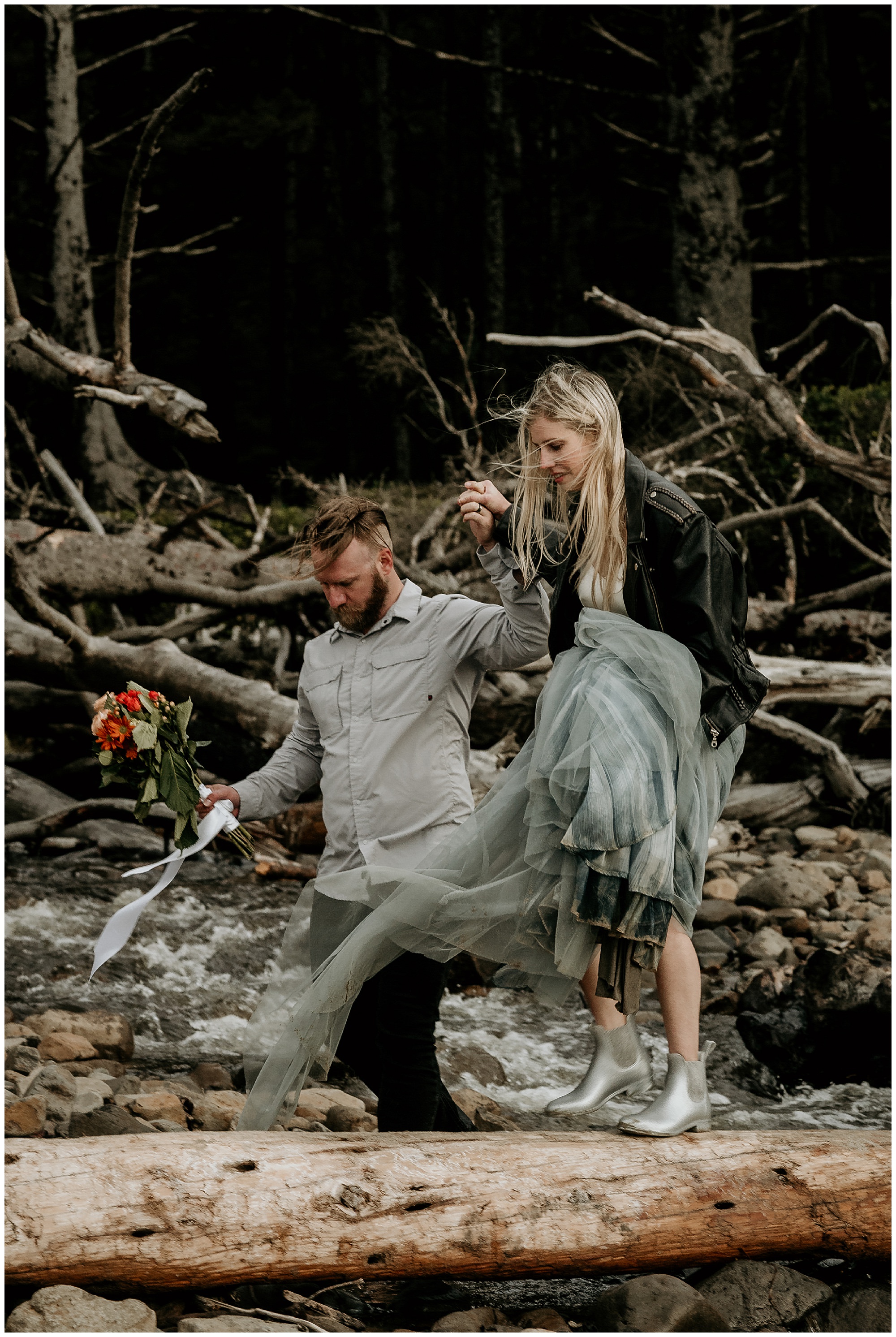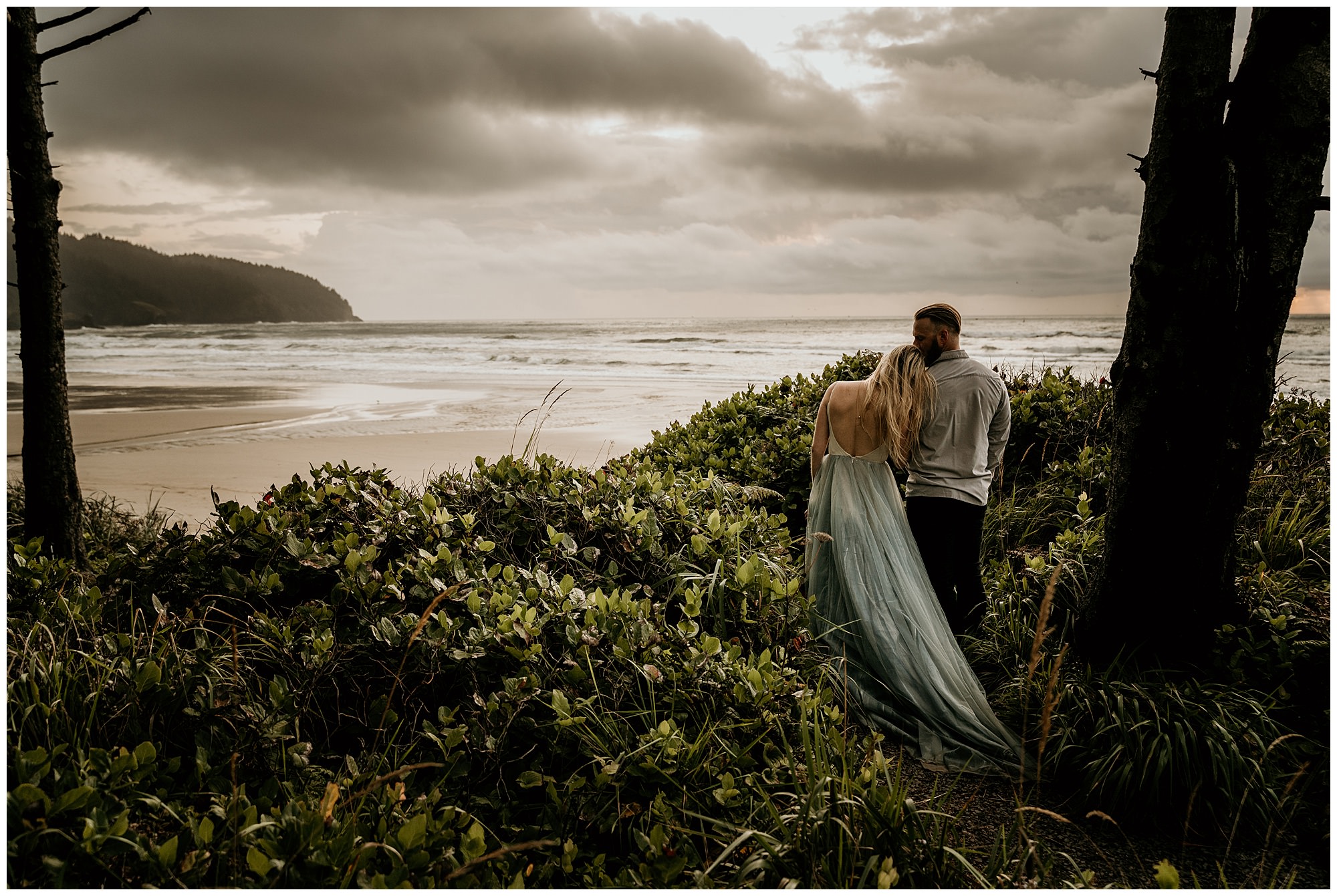 Written by Emily Rochotte