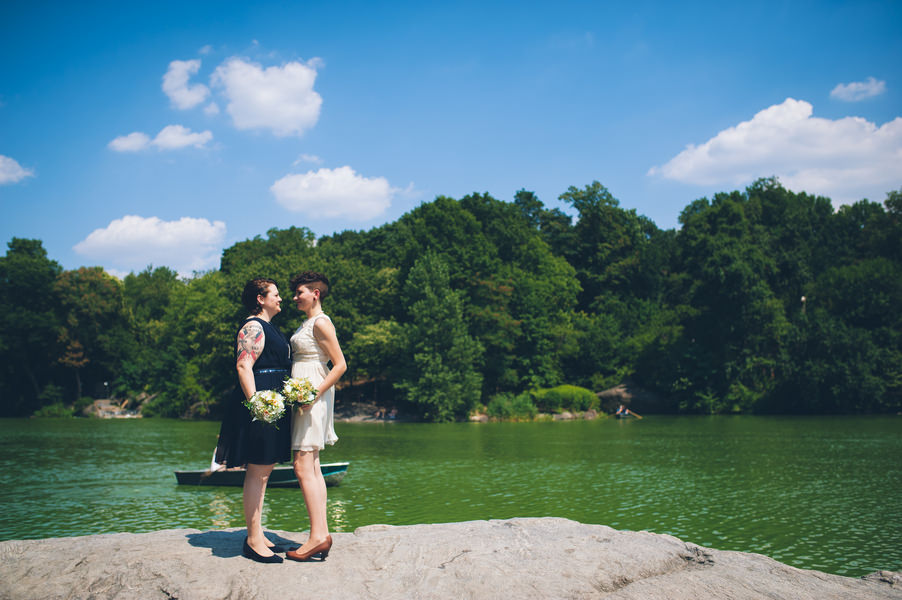 On a hot August day in New York City, Sarah and Kathrin stood in the lush outdoors of Central Park surrounded by strangers as they said "I do." Living up to the phrase, the city of dreams, the two traveled from their home in Germany to have their dream wedding in the Big Apple after Sarah proposed in Times Square a year earlier. "In 2014, we were in New York for the second time," Sarah says. "I rented a billboard in Times Square for five minutes, and at 8 p.m., we see a big picture of us with a message, and then I asked her if she would be my wife."
Because the city is so intertwined with their love story, which began four years ago, Sarah and Kathrin spent their wedding day experiencing the essence of New York, which, of course, required a yellow cab ride. "We went from the hotel to Ladies' Pavilion in Central Park by taxi," Kathrin says, where their intimate ceremony was shared with passersby who stopped to cheer and applaud. "The fact that so many people in New York congratulated us and shouted and cheered us on really touched us," Kathrin says.
After the ceremony, the newlyweds strolled through graffiti-filled streets in SoHo, posed for pictures in the busy subway and enjoyed the majestic skyline from Brooklyn Bridge Park. But that was only a small treat of what was to come. "As a surprise, there was still a wedding gift from the family," Kathrin says. "We got a helicopter flight over Manhattan." It was a day filled with love that they won't soon forget.
Team of Talents:
Photography: Sascha Reinking Photography
Officiant: Jackie Reinking
Beauty: Amy Klewitz Beauty
Venue: Central Park Ladies' Pavilion
By Danielle Renton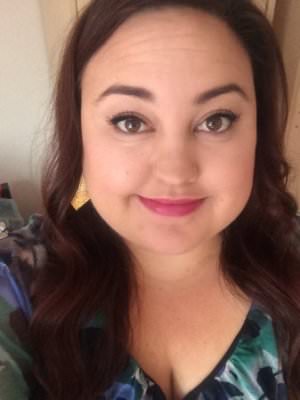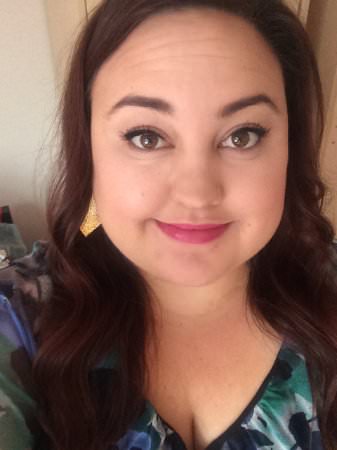 Danielle is a University of Missouri graduate who recently moved to New York, fulfilling a lifelong dream of hers. New York is her first love; writing and editing are her second. When she's not plugged in, Danielle spends her free time exploring the city and finding inspiration in its energy. Aside from her passion for love, she's a grammar nerd, coffee lover and music enthusiast!