When a novelty holiday as fun as National Something on a Stick Day rolls around, we couldn't possibly pass up the opportunity to admire all the unique and creative ways there are to serve wedding food on a stick. Weddings are a perfect fit for stick-friendly foods, especially when unexpected favorites such as pizza, jello shots and even key lime pie are transformed into convenient hors d'oeuvre style treats.
For foodies or soonlyweds who are looking for creative ways to elevate your wedding food menu, here are 13 foods — from mouth-watering desserts to savory appetizer classics — you can serve on a stick that will surely delight your guests.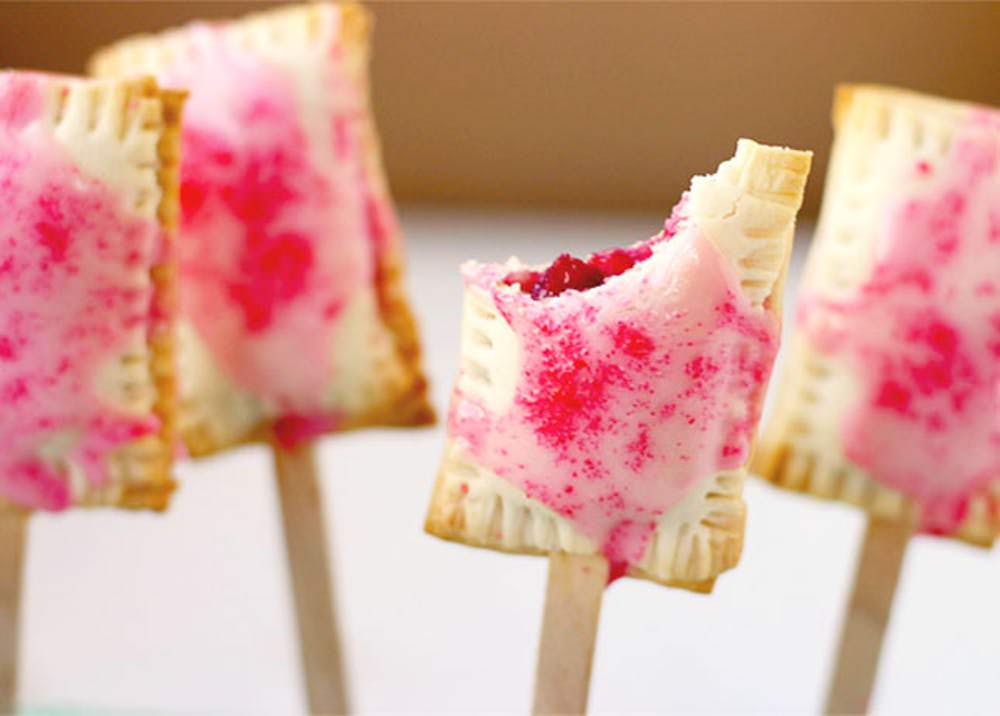 These are like the gourmet version of Pop Tarts that are almost guaranteed to be tasty because of how adorable they are. | via Babble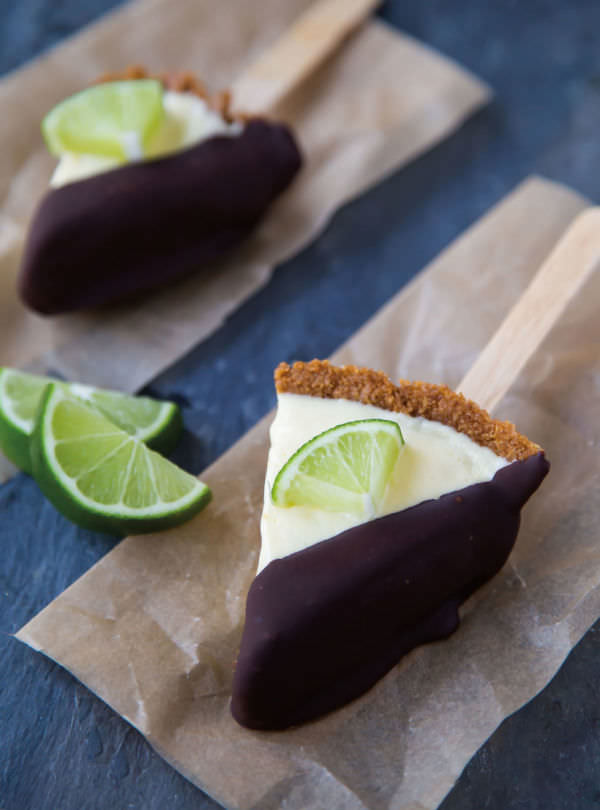 I'm just as surprised as you are to see key lime pie appear on a stick popsicle-style. But alas, it has been done, and it looks insanely delicious! | via Delish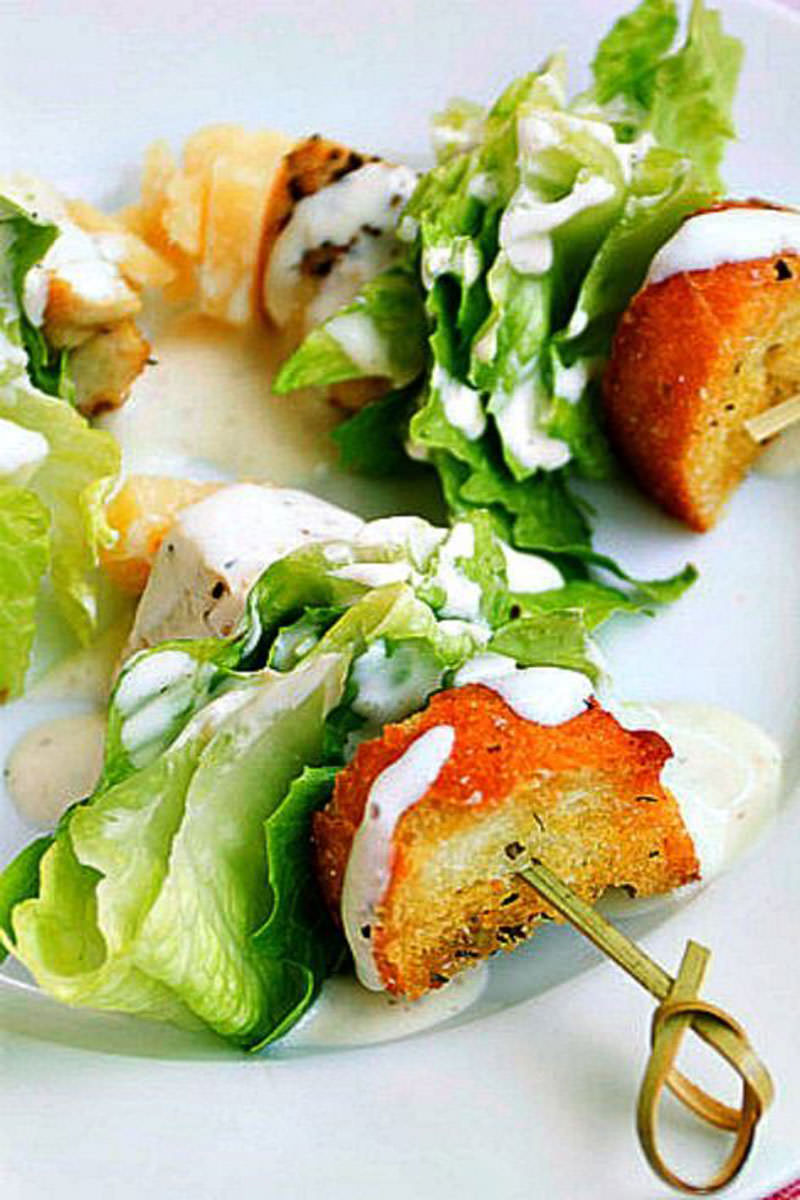 No one has time to sit down and eat a salad during cocktail hour, so make it easy on your guests and serve a classic chicken caesar stick-style! | via Allrecipes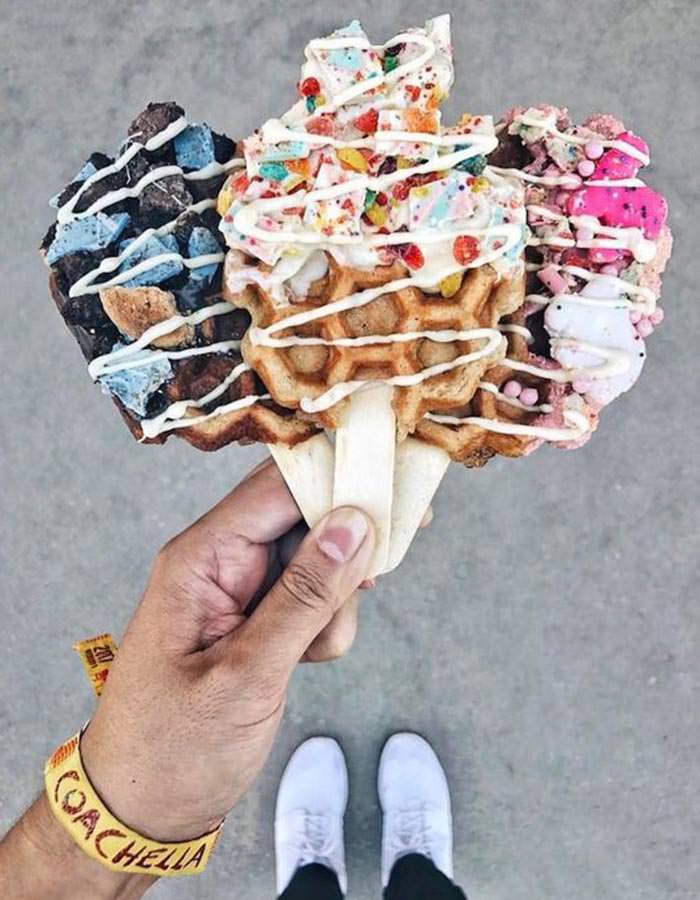 These Insta-worthy waffles known for their honeycomb pattern took Coachella by storm last year, and it's not hard to see why. Dipped in chocolate, covered in Animal Crackers or drizzled with cream cheese frosting, these gourmet waffles are the most decadent treat. | via Sweet Combforts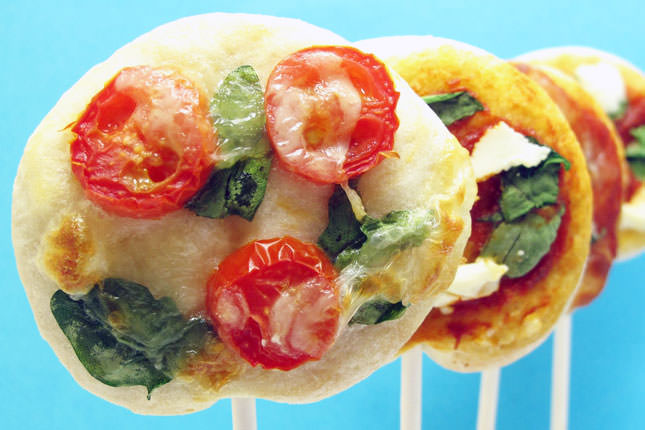 Pizza reminds me of "Green Eggs and Ham" in that I'll eat it in any shape or form anywhere it's available. So, on a stick? You freaking betcha. | via The Decorated Cookie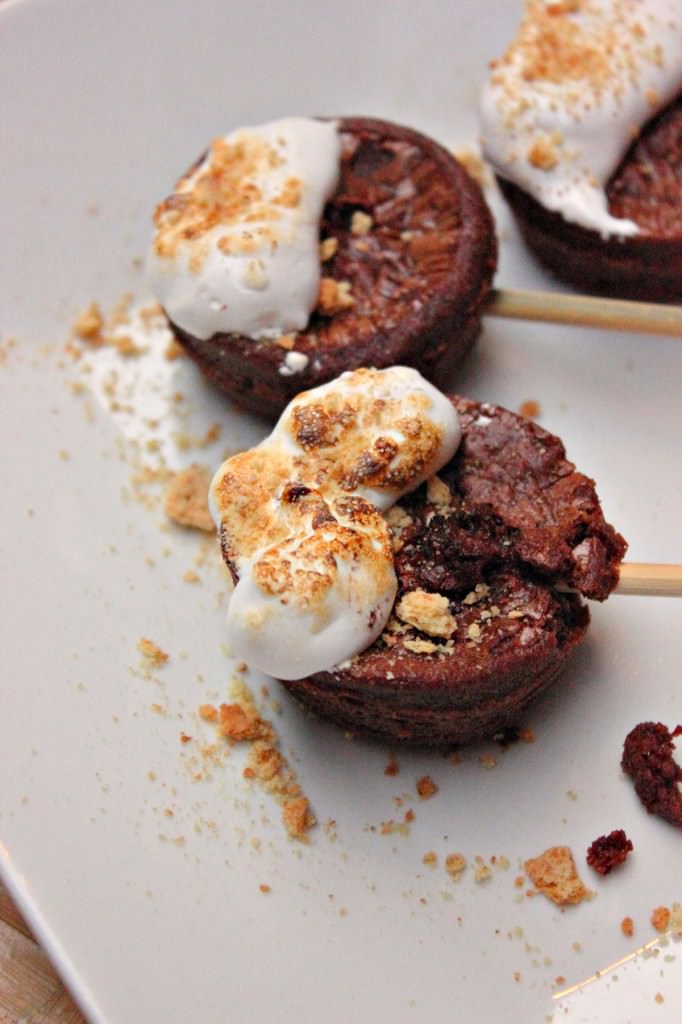 The only thing your guests will ask after trying these s'mores on a stick is where they can get s'more. Cliché but true! | via Brown Sugar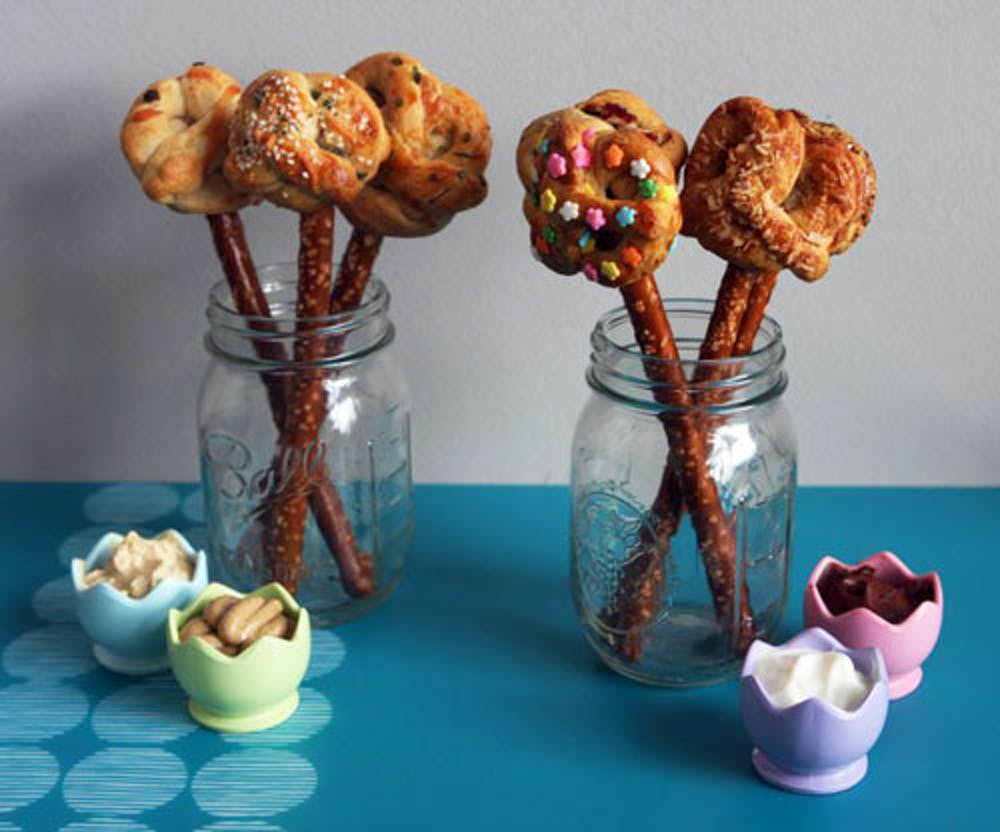 Pretzels are a go-to salty snack, but we're sure your guests have never seen mini pretzels like these before! And did we mention they're served on a pretzel stick? Pretzels on pretzels — you can't go wrong. | via Brit + Co.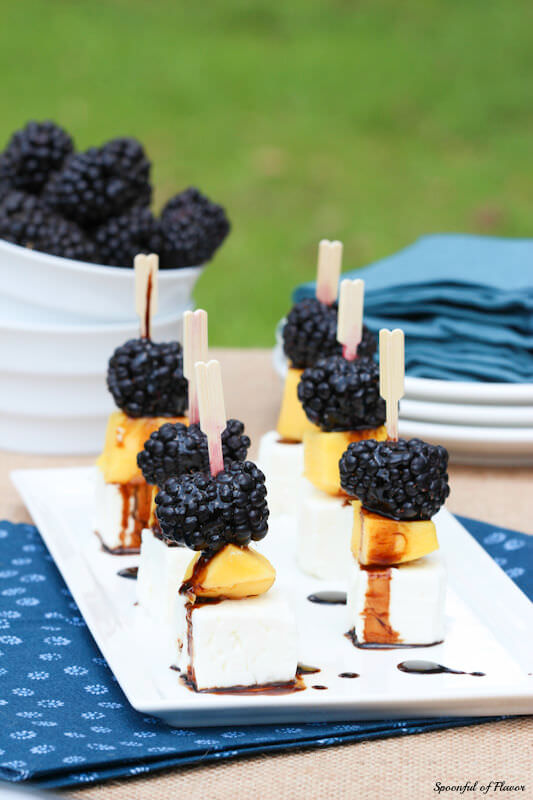 This is one summer appetizer we didn't know we've been missing out on. A mouth-watering combination of mango, blackberry and feta stacked on a stick and covered in a balsamic glaze is as delicious as it gets. | via Spoonful of Flavor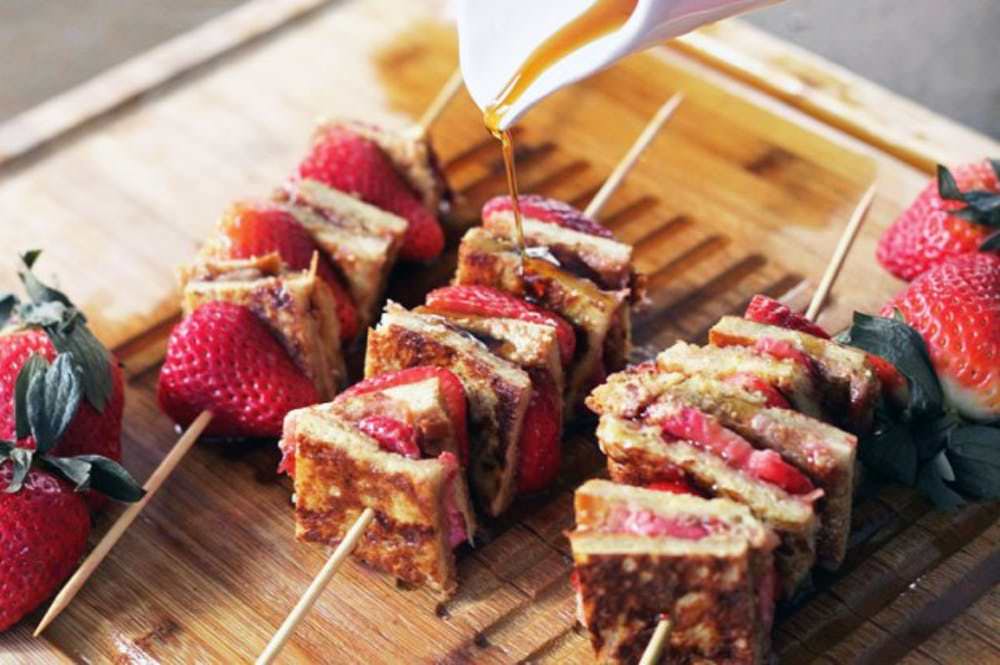 These French toast sticks are stuffed with almond butter and strawberry jam, and we can't think of a more delicious fare for a morning or brunch wedding! | via Nibbles by Nic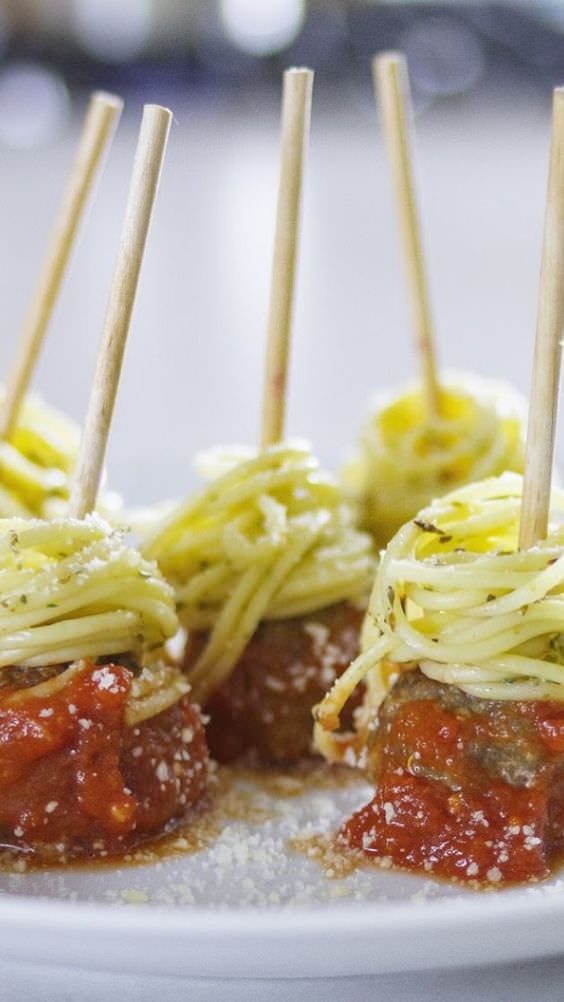 After seeing spaghetti and meatballs on a stick, I don't want to spaghetti any other way ever again. Forget all the time spent twirling or slurping, this bite-sized Italian classic is the answer to all our slurping woes. | via AOL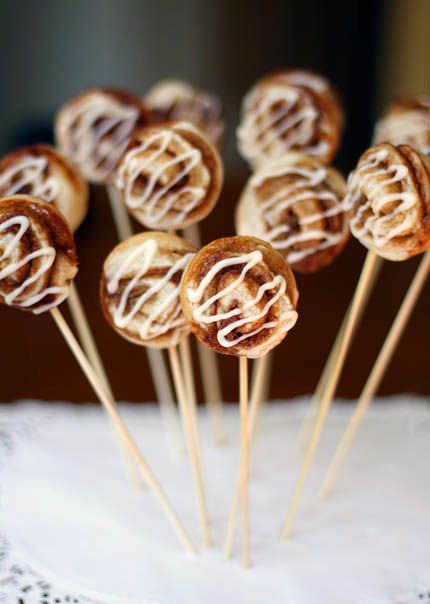 With plenty of cinnamon and a delicious drizzle of frosting, these cinnamon roll sticks are rolling their way right into our hearts. | via Bread in 5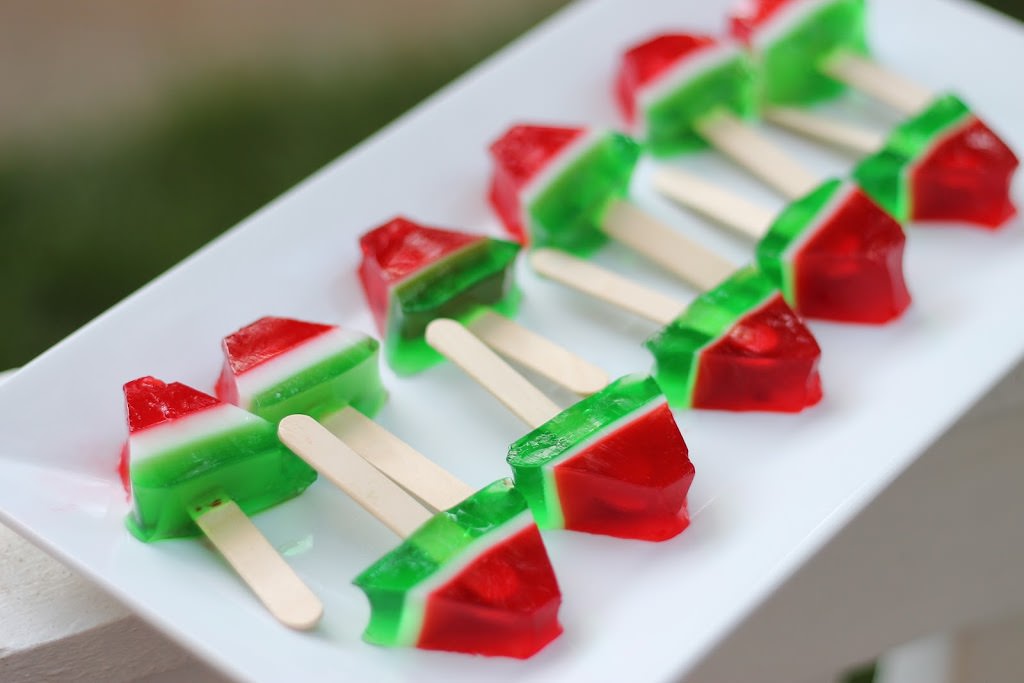 Watermelon Jello shots. We repeat, watermelon Jello shots! Not only are these gelatin watermelons filled with tequila, but they're also the cutest summer treat ever! | via That's So Michelle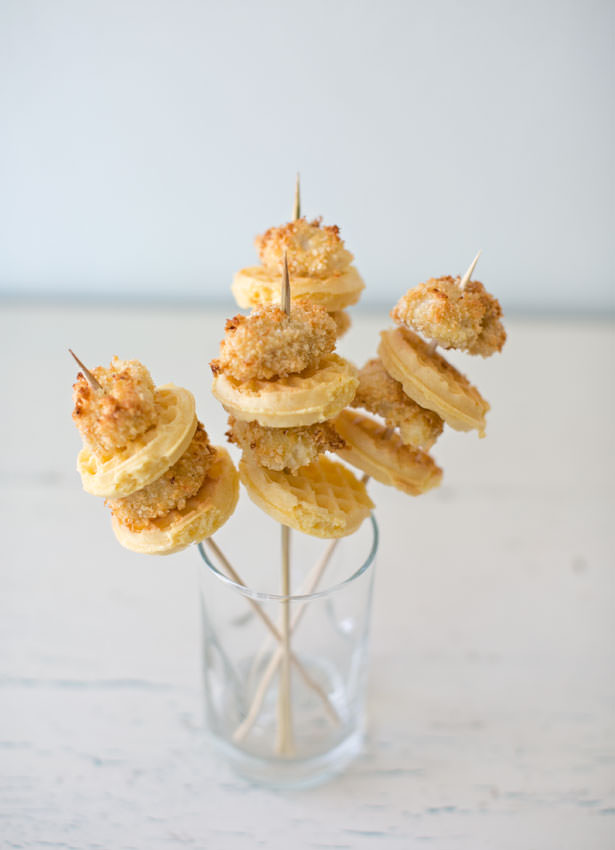 A southern classic gets a modern twist in this chicken and waffles on a stick recipe. It's easy to make, easy to eat and an easy way to please your guests! | via hello, Wonderful
Written By: