Seattle's Capitol Hill neighborhood was a picturesque and meaningful location for Sasha Reiko Photography to capture Greg and Lee's engagement photos. These two spent years traveling between Seattle and San Francisco before Lee joined Greg in the Pacific Northwest, and now that they're together for good, they can't stop glowing. We absolutely love this candid e-sesh where the soonlyweds wandered through the neighborhood that's known for its strong LGBT community and that Greg and Lee now both get to call home.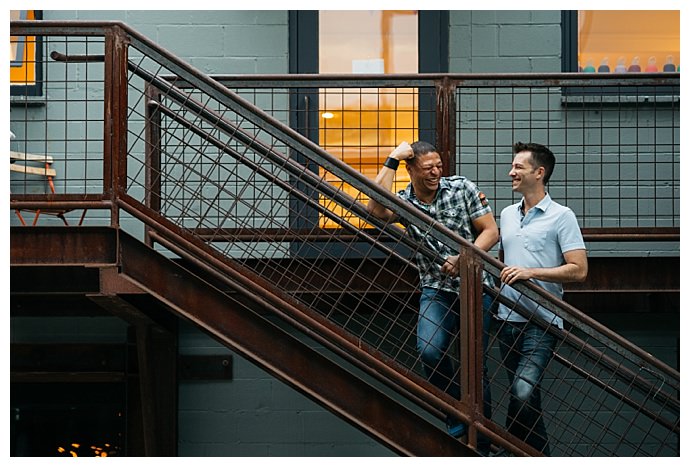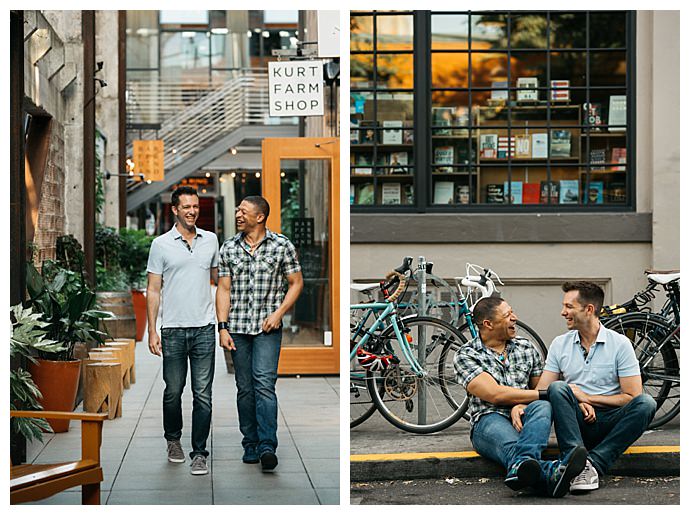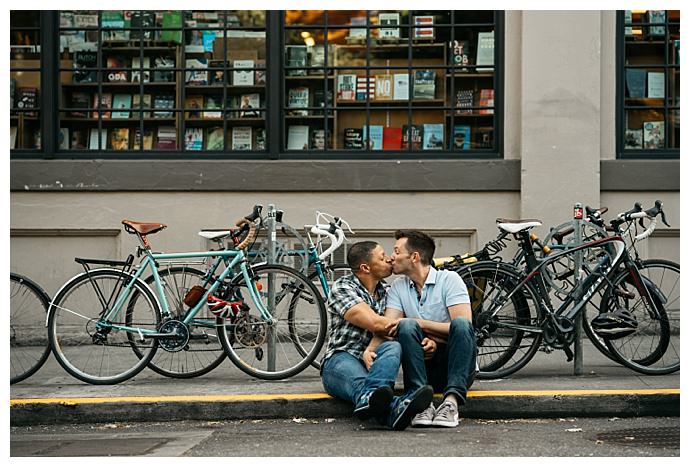 The Love Story
It was the evening before the annual Pride march in San Francisco, and Greg and Lee were both attending birthday parties at the same local bar. Greg was in the middle of moving from LA to Washington for a new job and made a pit stop in San Francisco to visit a friend. He tagged along to a birthday party and immediately spotted Lee across the room, but he figured he was out of his league. Meanwhile, Lee had also spotted Greg. "I immediately wanted to know who he was," Lee says, "and after a little liquid courage worked up the nerve to say hello." After that first hello, something clicked, and Greg and Lee spent the next two years dating long-distance until they couldn't stand being apart any longer.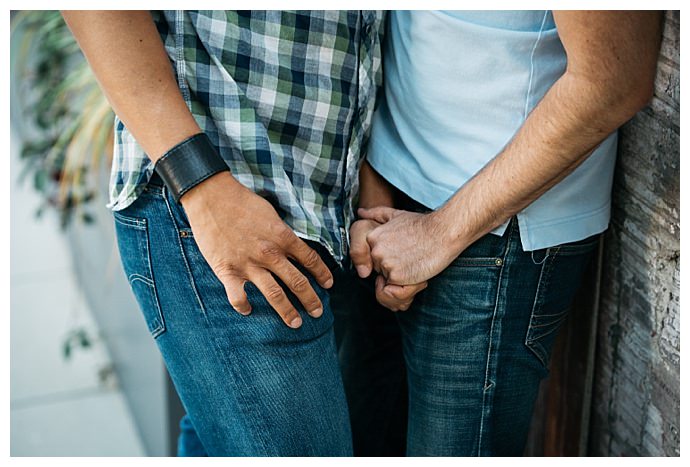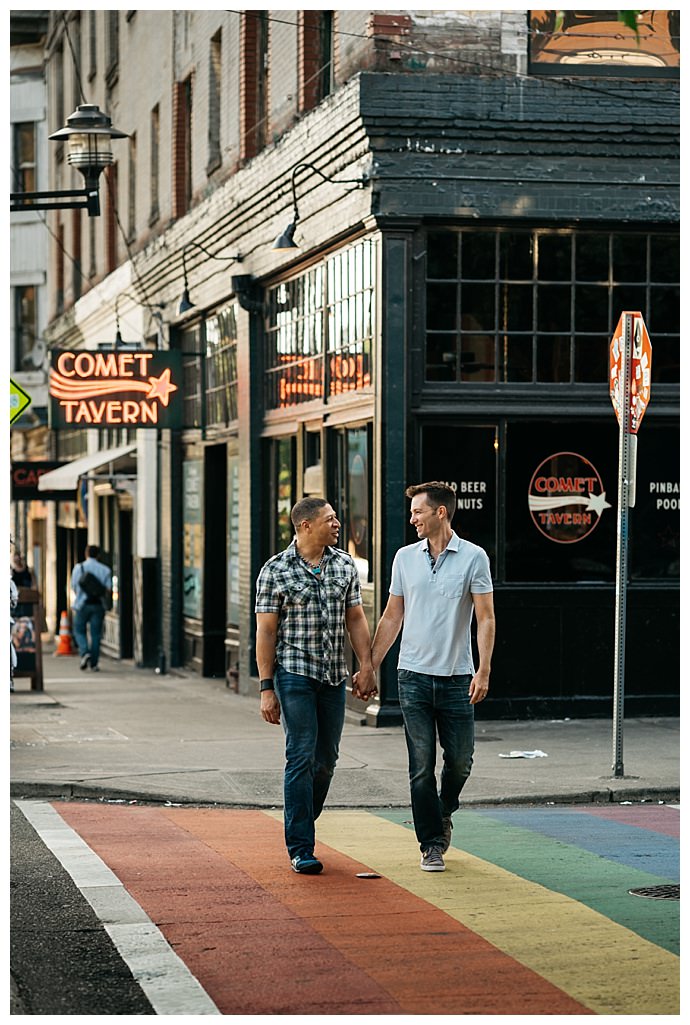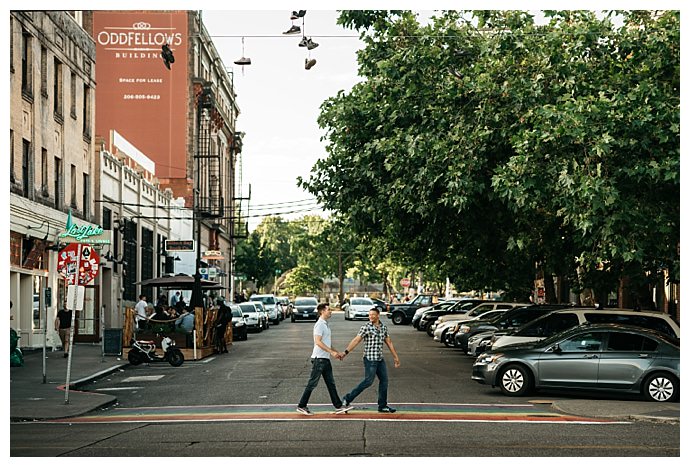 The Proposal
Four years after they had met, Greg and Lee went on a gay cruise with some friends. It was the last night on the ship when Greg asked Lee to join him on the upper deck to enjoy a glass of wine and take in the view of the ocean. He had a ring in his pocket and was looking for a secluded spot to propose, but when they got up top, they were met with thick fog and crisp air. Lee immediately wanted to go back inside, but Greg insisted they have at least one glass of wine, so they found an empty bench and toasted to a wonderful week.
As they sipped their wine, Greg coyly mentioned that they should consider having a wedding the following summer. It took Lee a moment to realize what Greg had said, when he asked, "Was that a proposal?" At that exact moment as Greg was opening his mouth to respond, the fog horn went off and completely drowned out his answer. Lee waited in anticipation until the horn stopped blowing, and Greg got down on one knee and asked Lee to marry him. And right as Lee said yes, the horn blew yet again, and they couldn't help but laugh.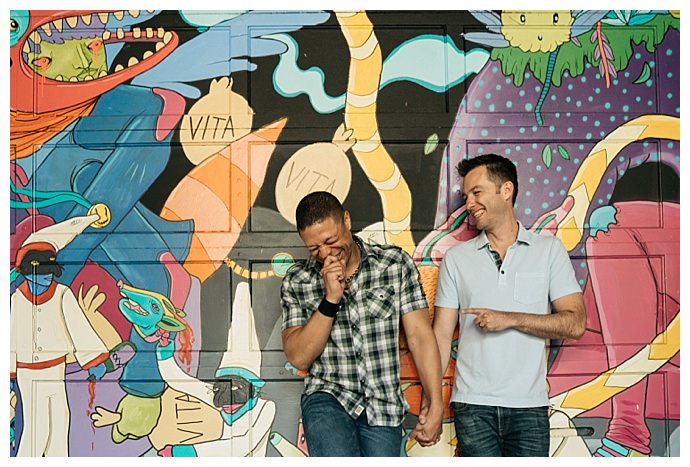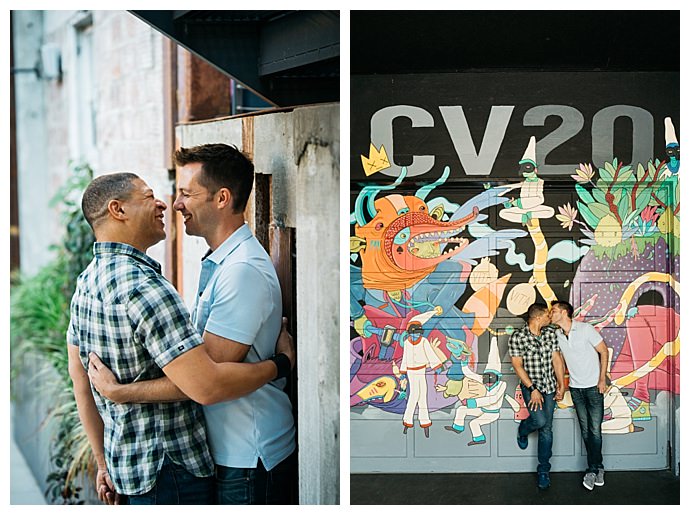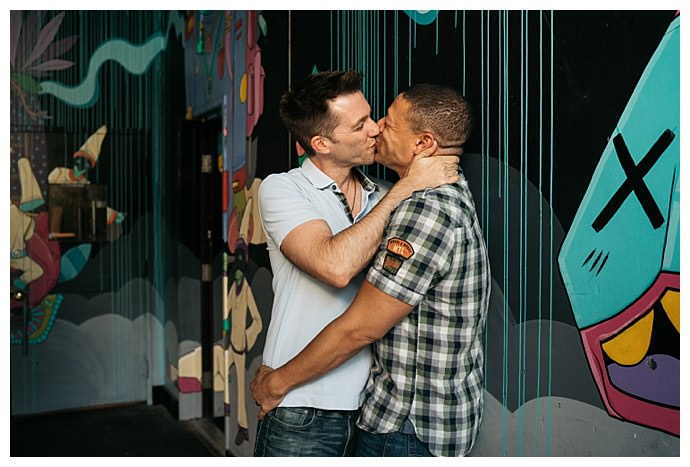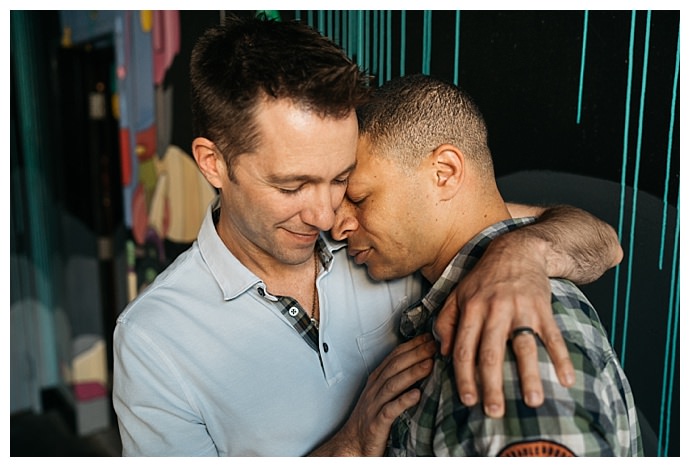 The Rings
Greg chose a band for Lee made of durable titanium carbide, and he picked his favorite color, blue, to line the inside of the ring to remind Lee of him. For Greg, Lee chose a metallic gray band made of tantalum, which Less says "is a rare metal that plays a large part in the optics and precision measurement work that Greg does for the LIGO Project."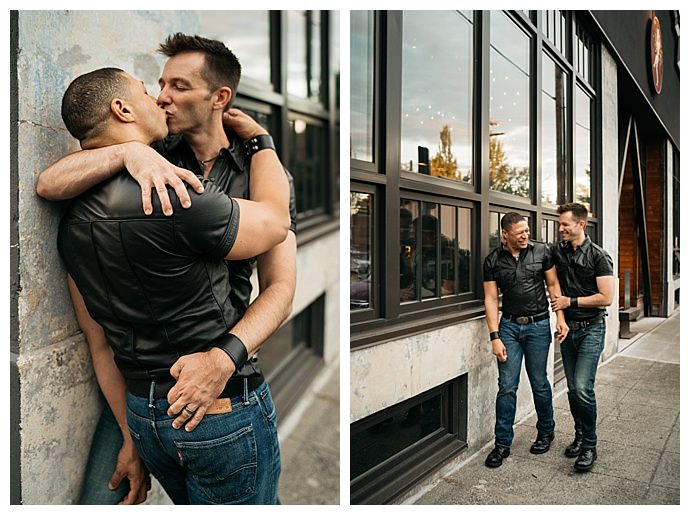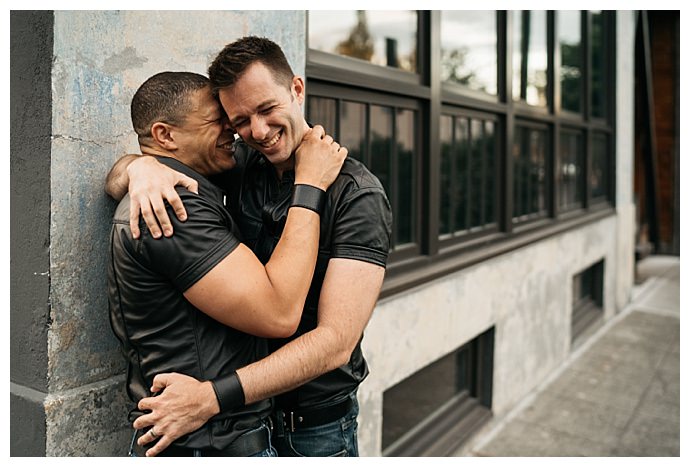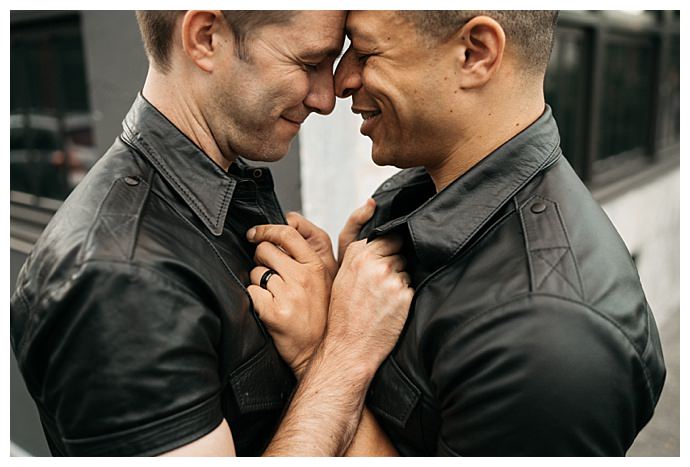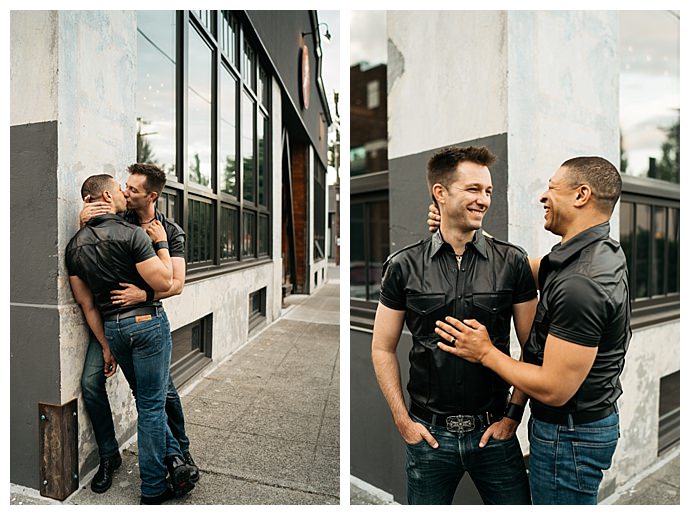 Memorable Moment
"The most memorable part of the proposal to me was the fog horn that kept interrupting," Lee says. "But aside from that, the entire moment was pretty memorable for its simplicity and humor. Greg's proposal was very much in keeping with his personality. It wasn't a crazy and extravagant gesture to prove how much he loved me and announcing it to the world, but instead it was a quiet, private, loving and humorous moment — the capstone to a pretty stead and magical dating history." Greg agrees with Lee that there was one detail that stood out the most during the proposal. "It was definitely the foghorn," he says, "totally stole the show."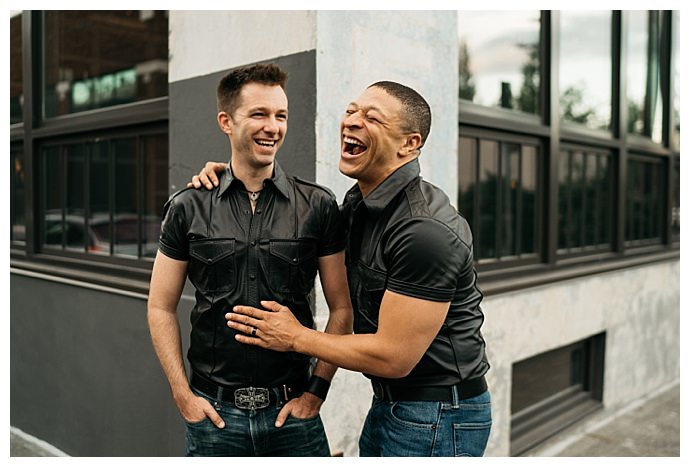 Written By: