Bri and Lindsey celebrated their engagement with a gorgeous photo shoot throughout Tulsa, Oklahoma. The couple decided to travel to Oklahoma from their home in Texas to have their engagement session where Bri was born. Bri's best friend Jessica Karin, a photographer who captured the engagement session, also lives in Tulsa which made it the perfect place to take photos.
"We got to hop around some breweries, spend time with our best friends, take the cutest candid photos and having a blast taking photos at a record store, greenhouse, and we even found a rainbow wall!" exclaims Bri about the couple's engagement session.
Lindsey planned to wear a pair of bootcut jeans for the session, but as they were about to leave Bri informed her that they were "way out of style" and instructed her to change immediately. "I'm not fancy," joked Lindsey, "so my jeans were probably from an Old Navy clearance rack, and my various outfits were probably also on sale or a thrifting find."
Stetson hats have always played a part in Bri and Lindsey's relationship. In one of Bri's online dating profile photos she was "wearing the sexiest Open Road Stetson hat [Lindsey had] ever seen." For the engagement session, Lindsey wore her favorite hat, a Stetson purchased at Maufrais, a local haberdashery in downtown Austin and the same store where Bri purchased a Stetson to wear at their upcoming wedding.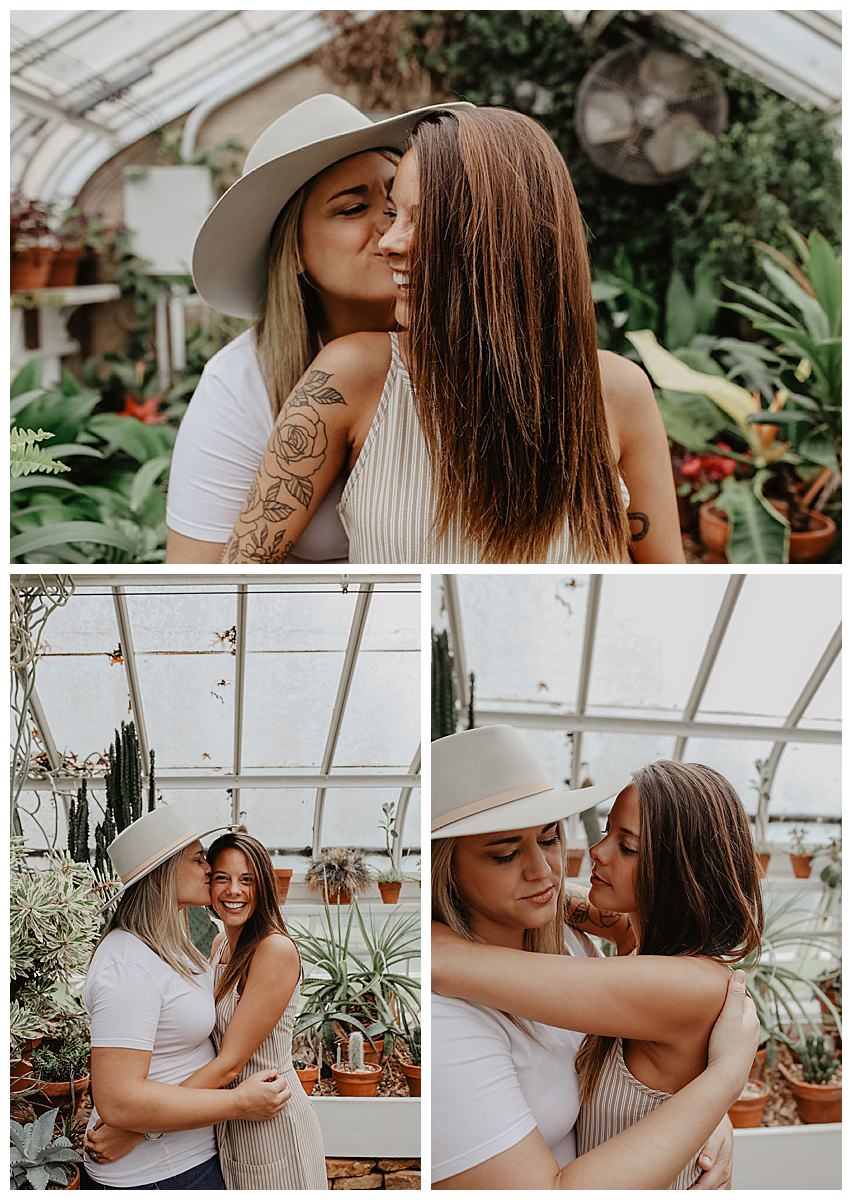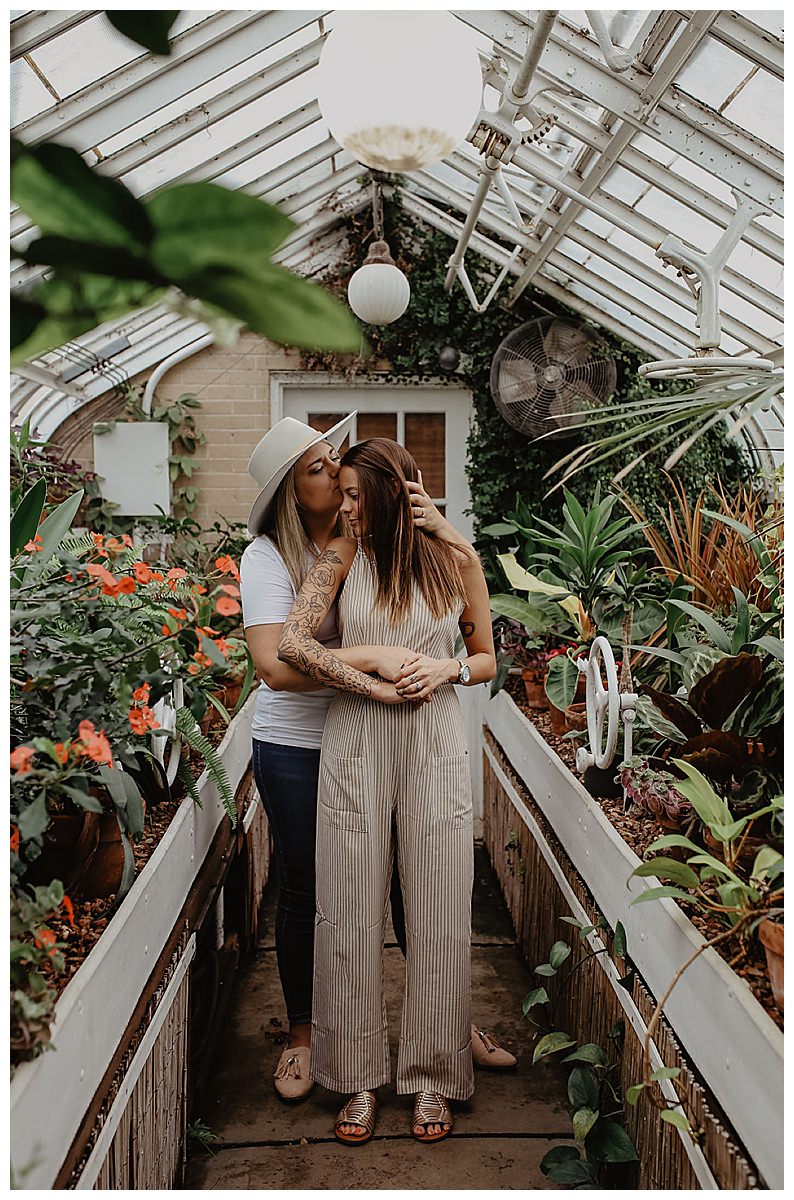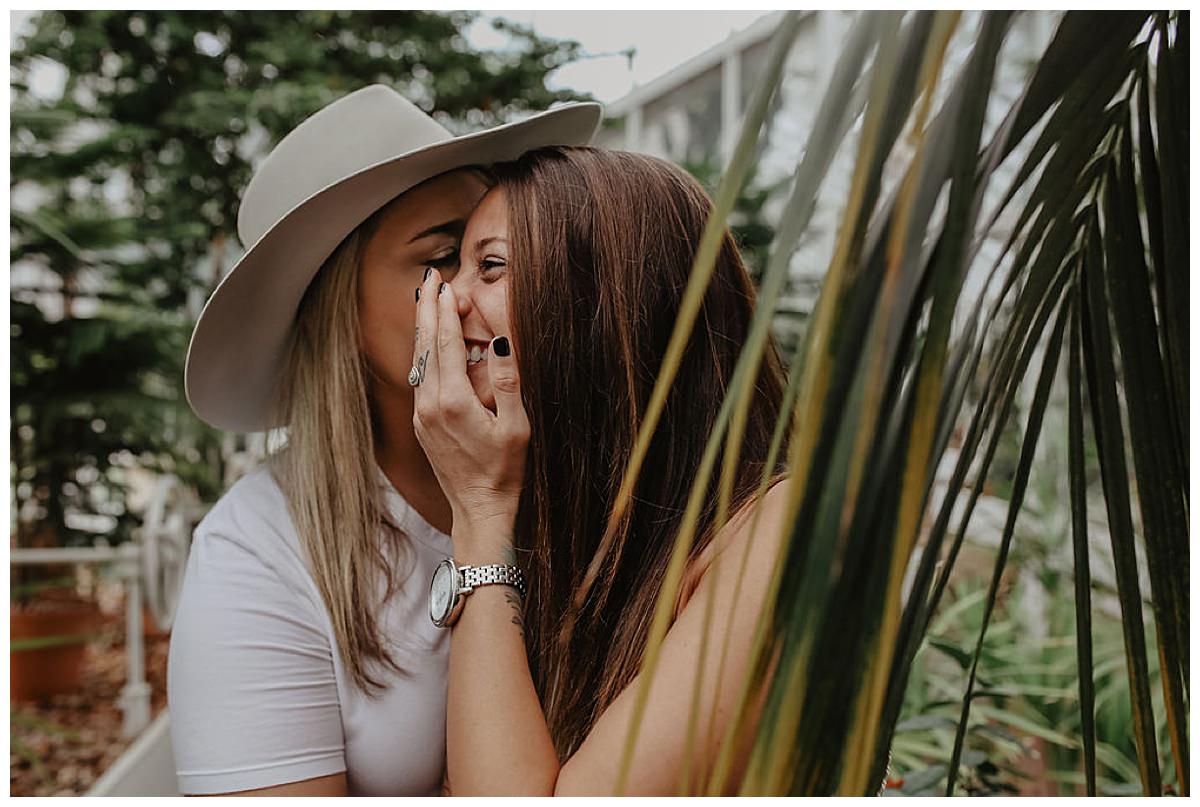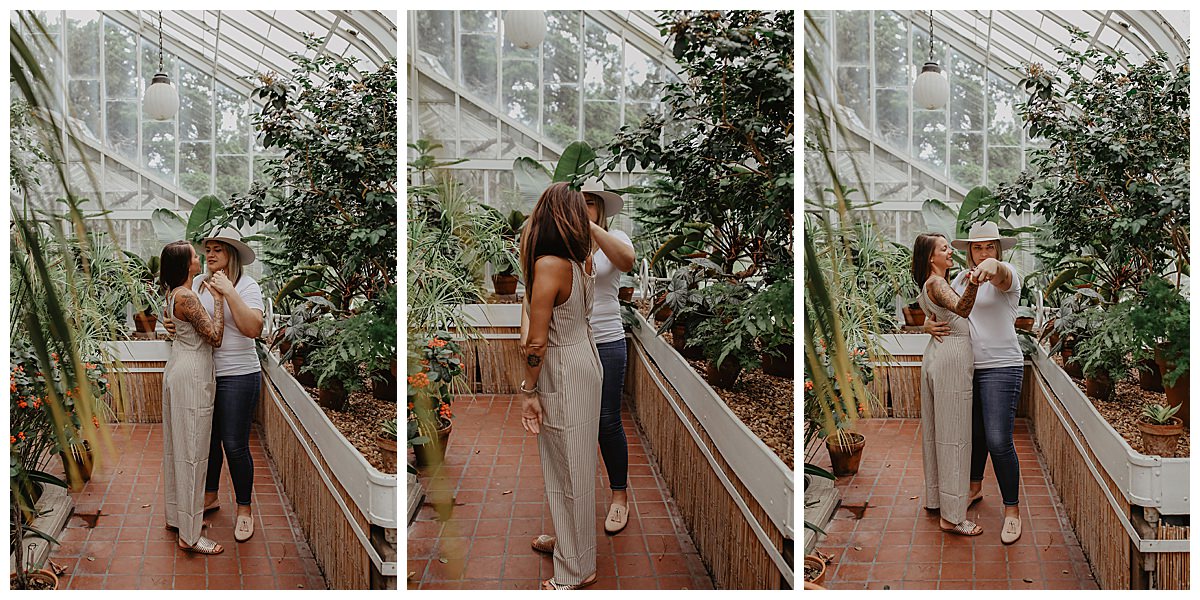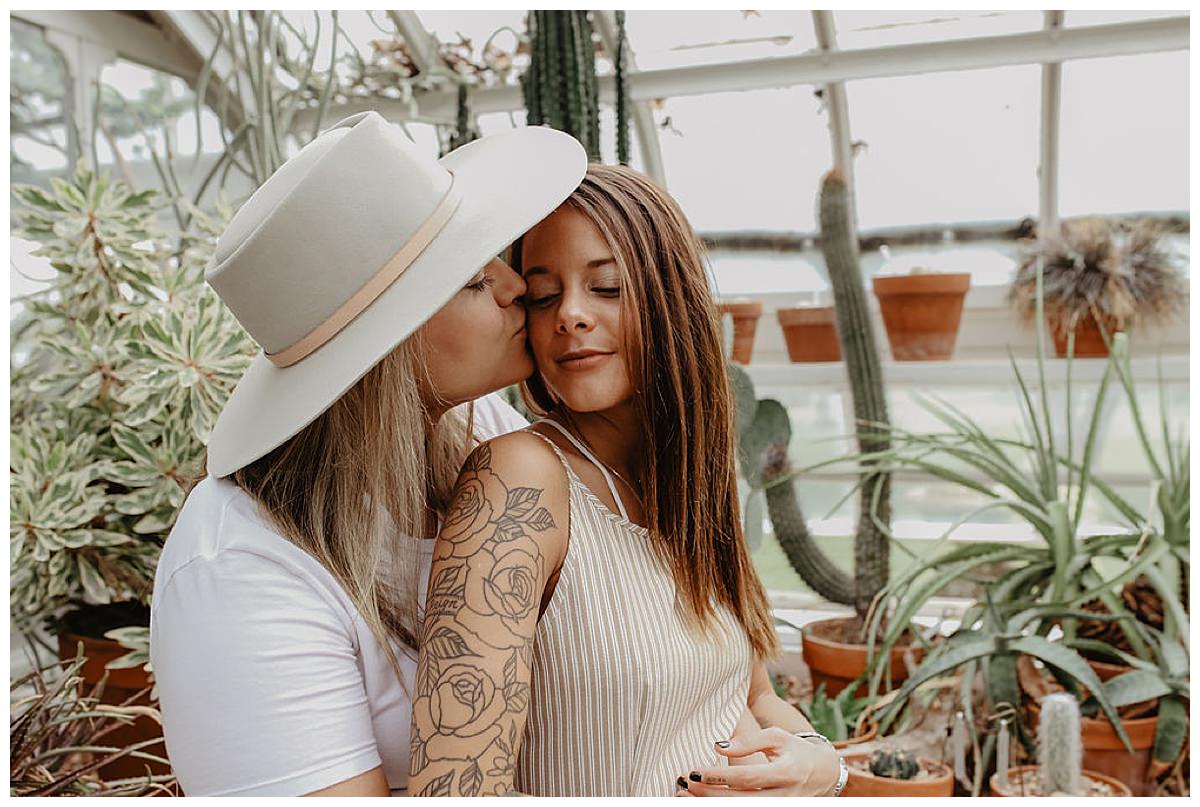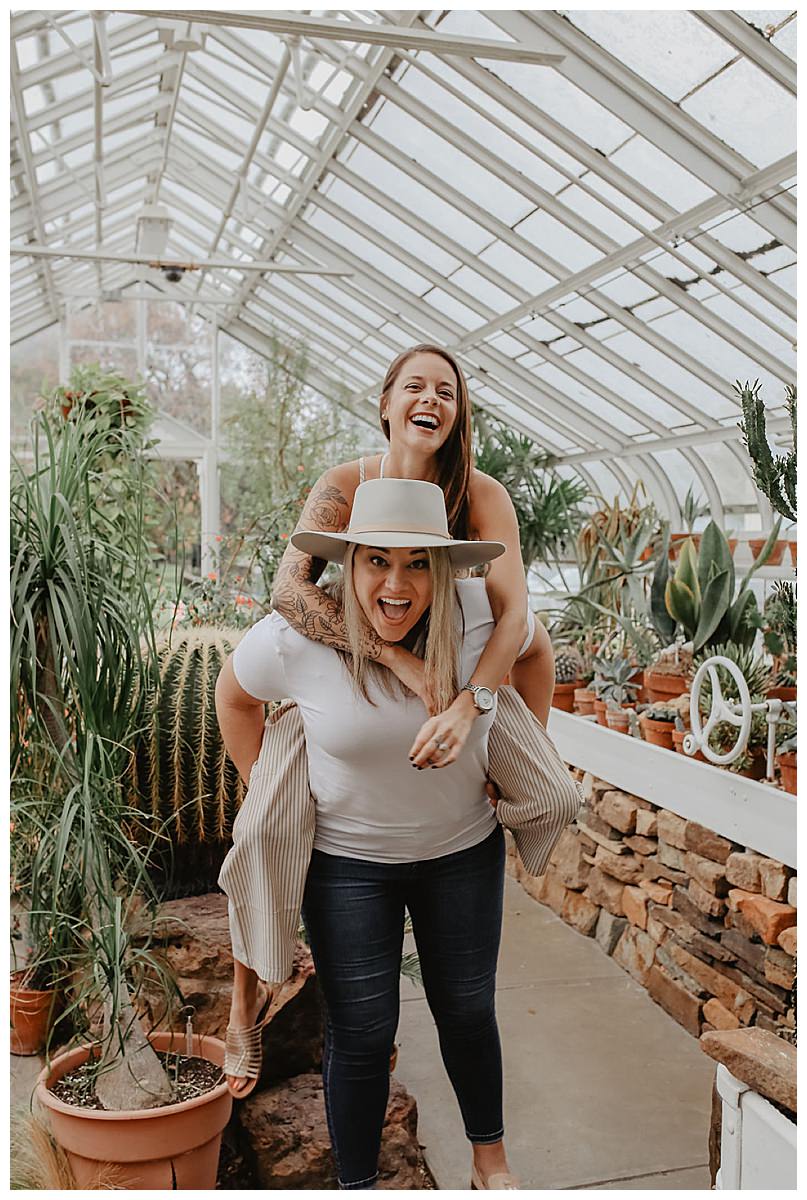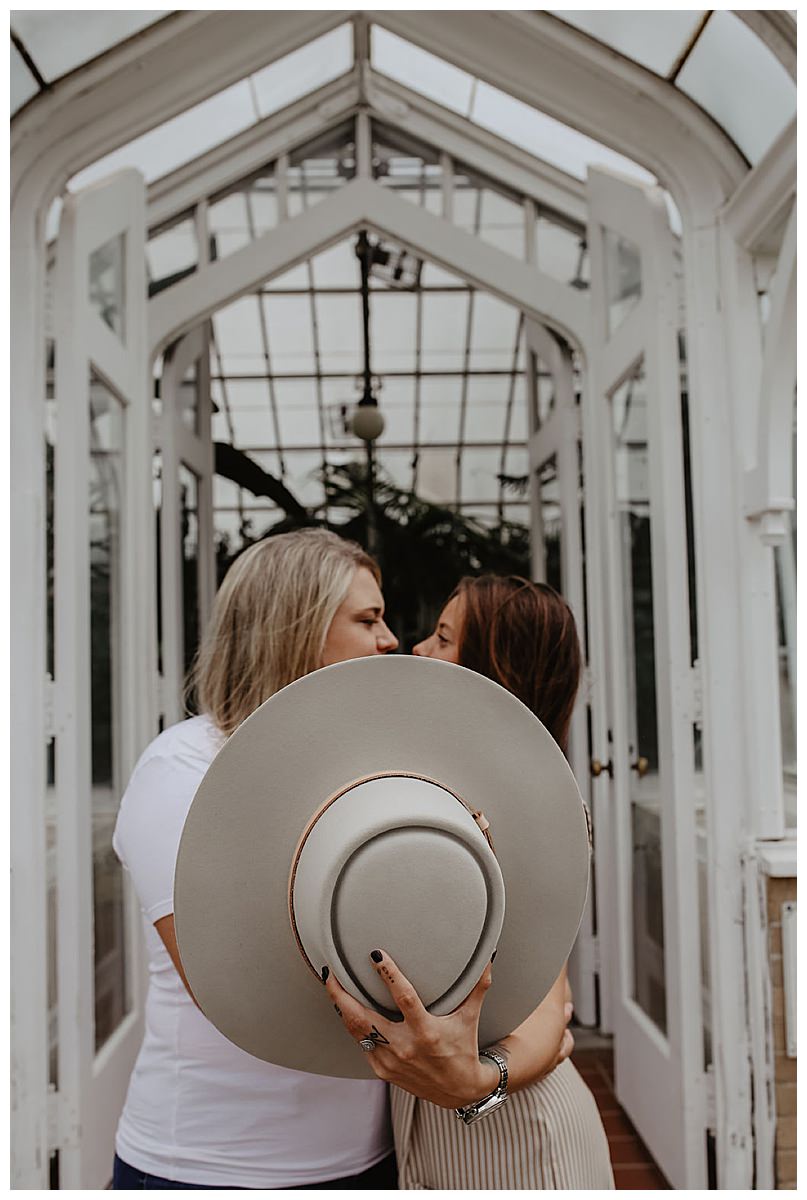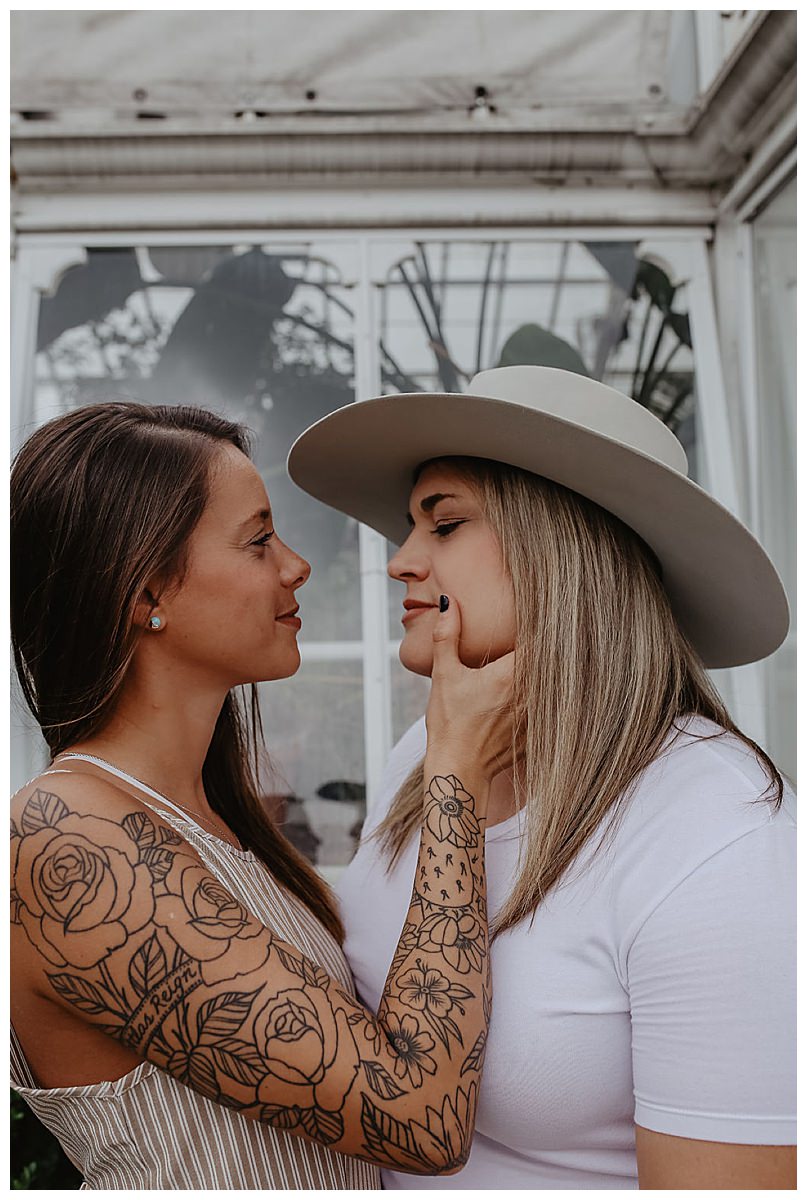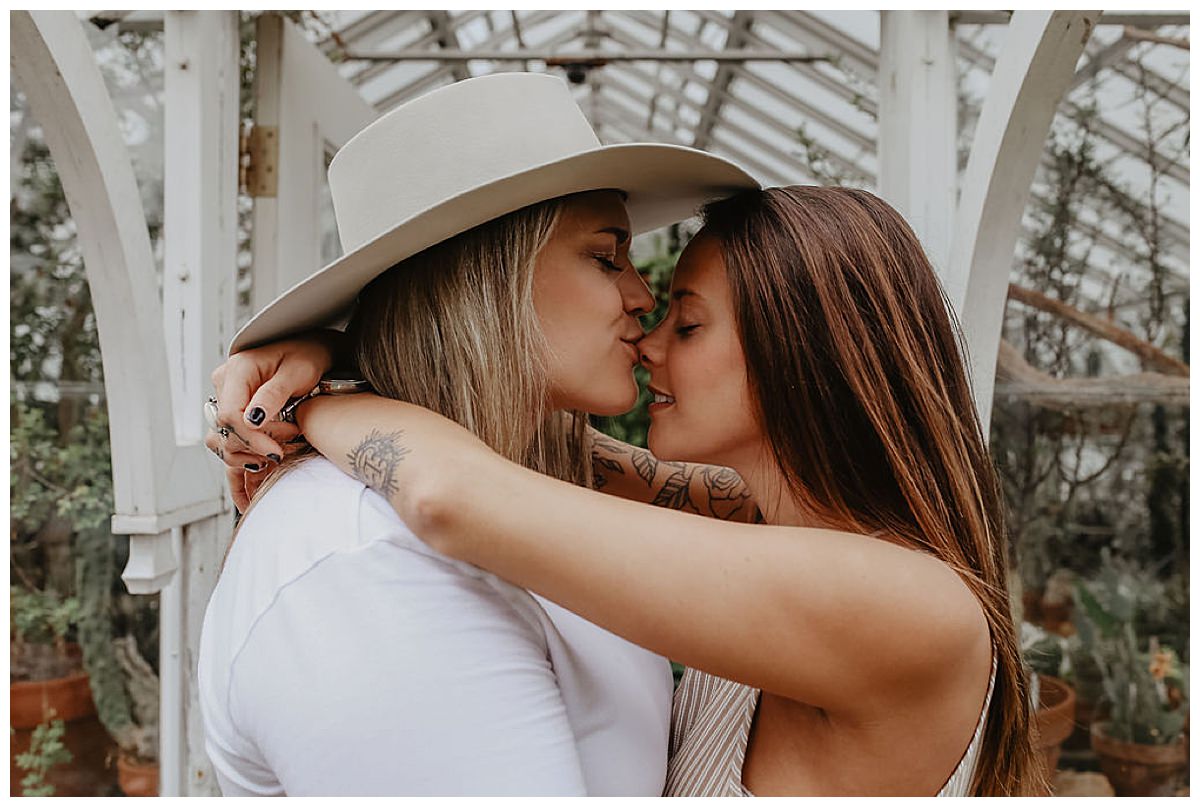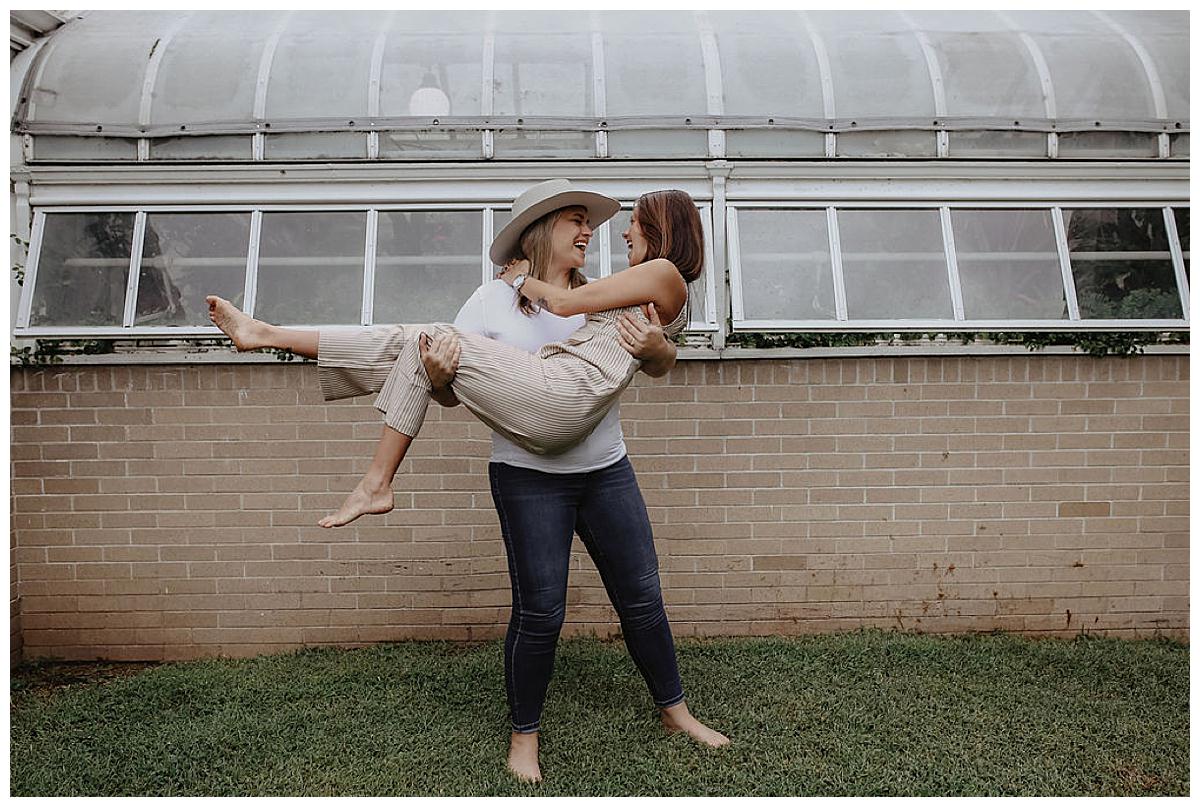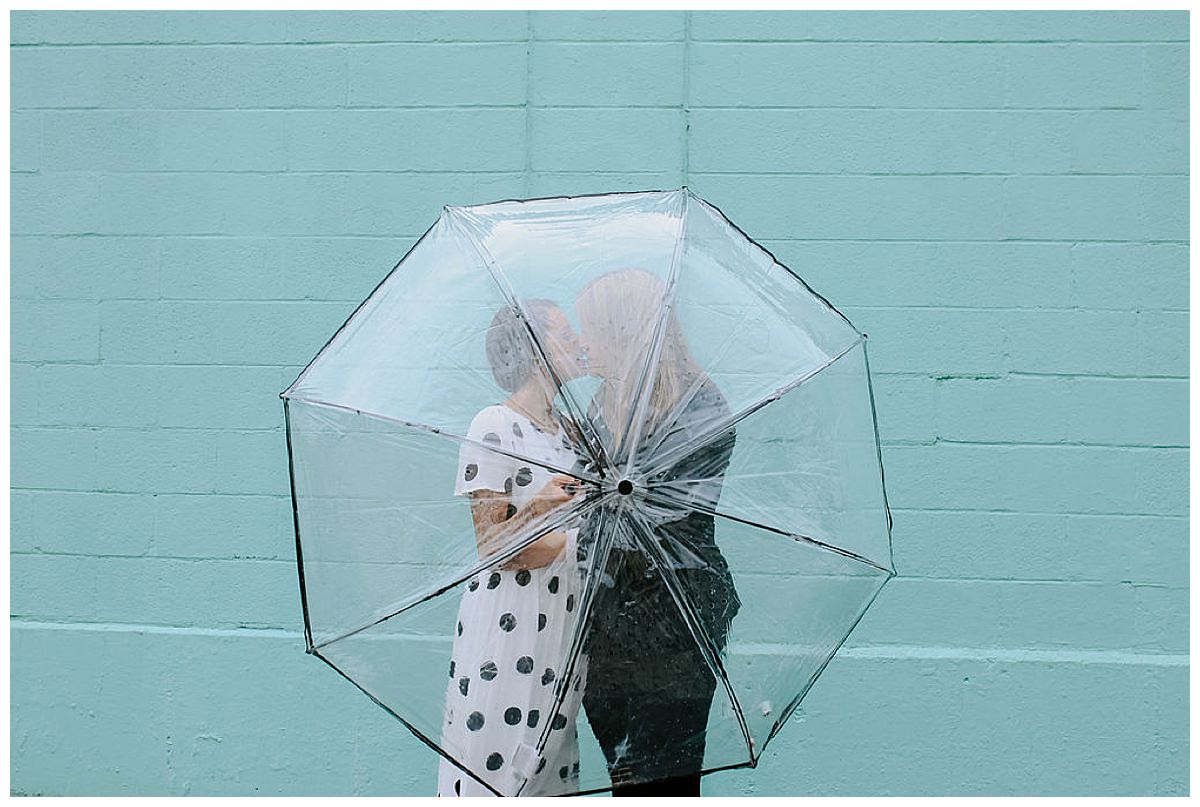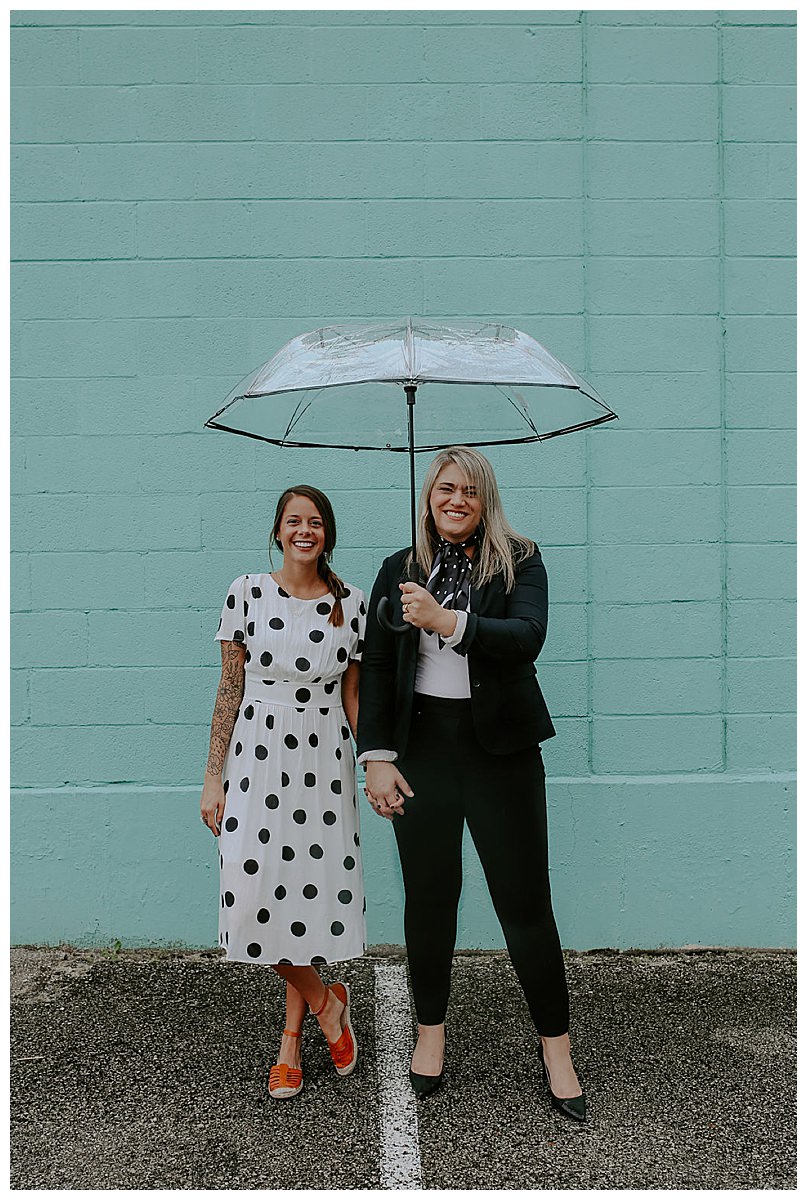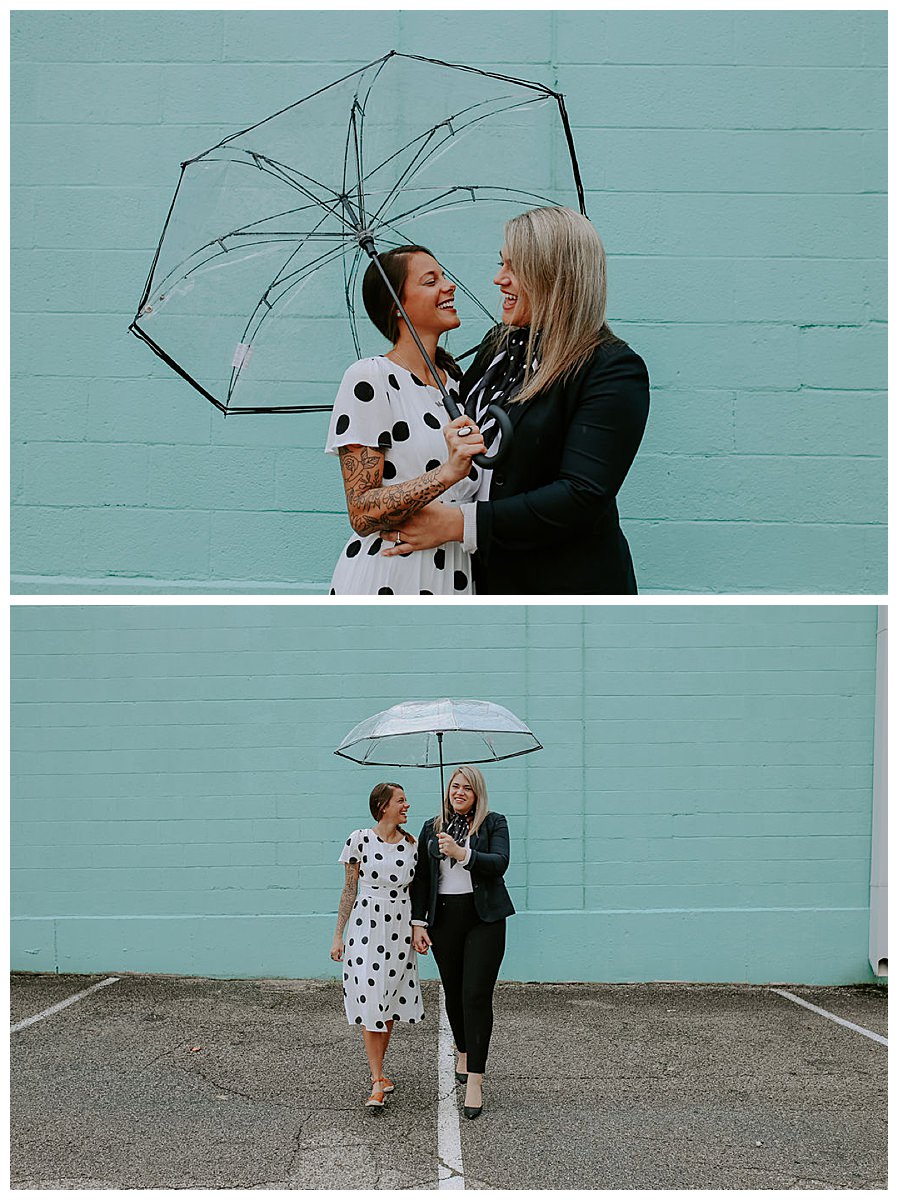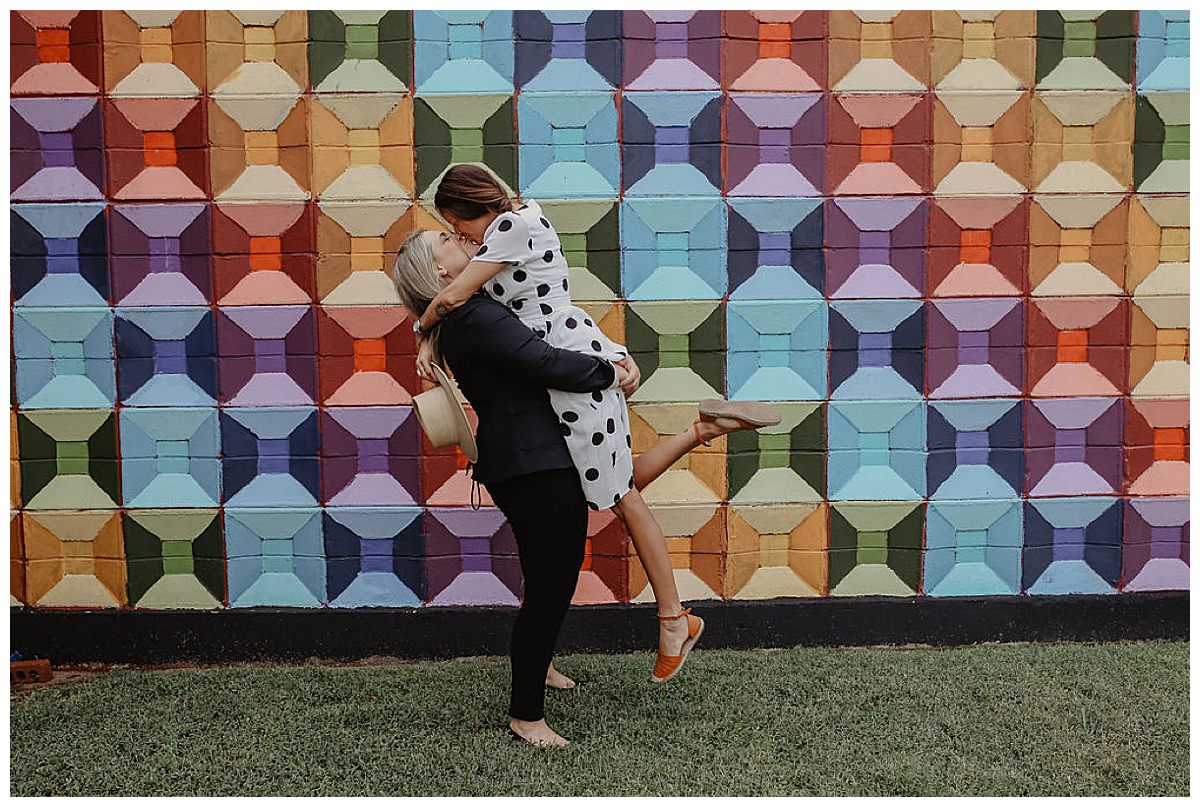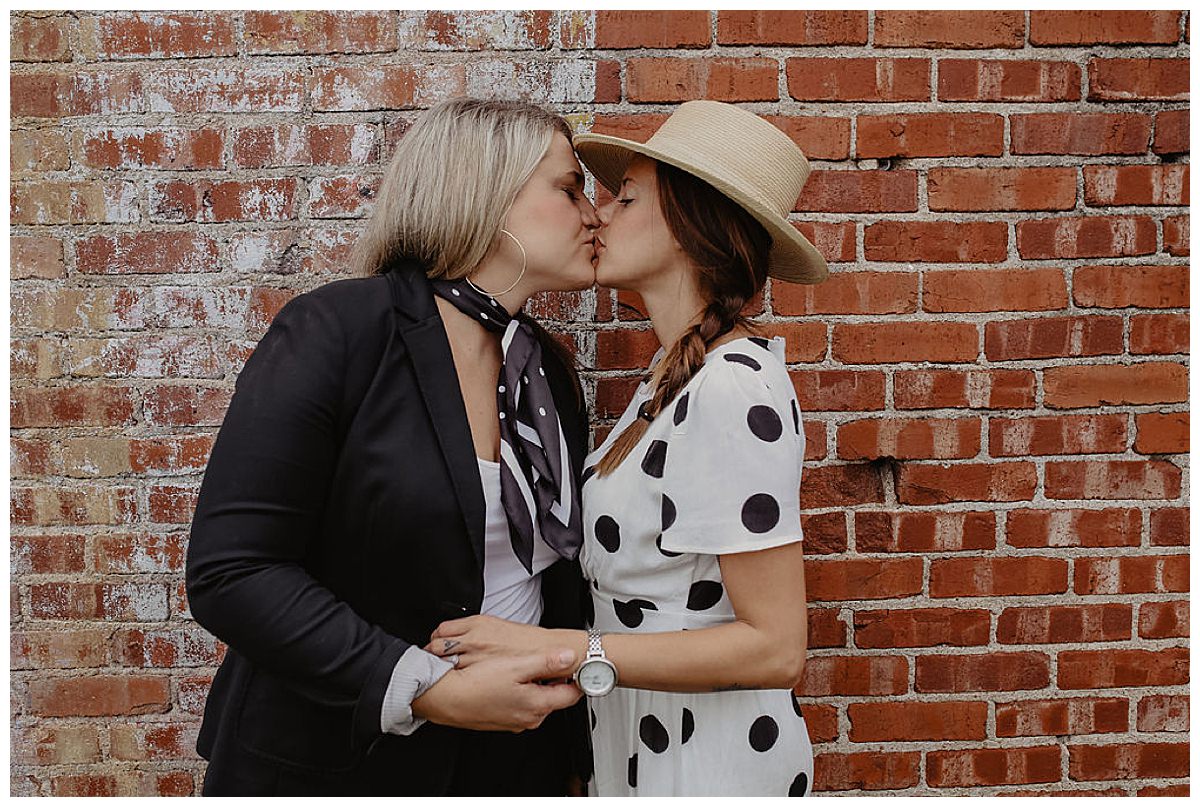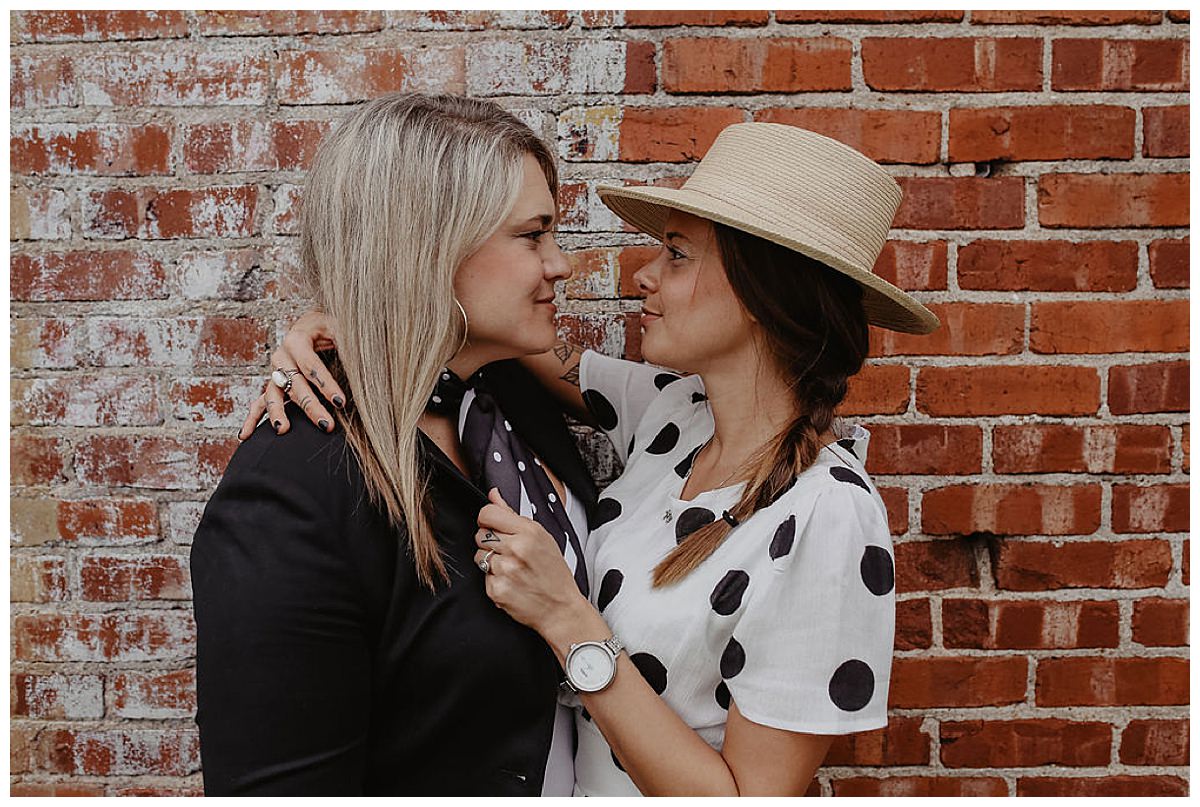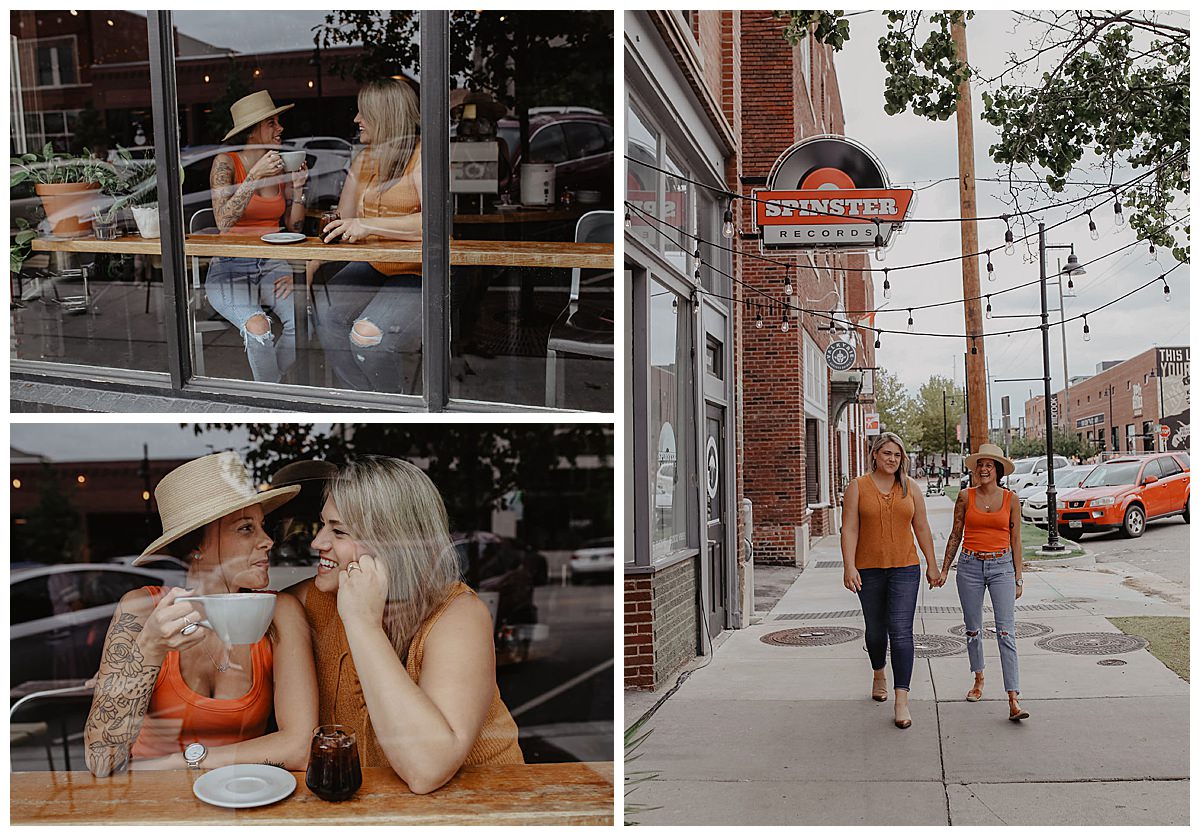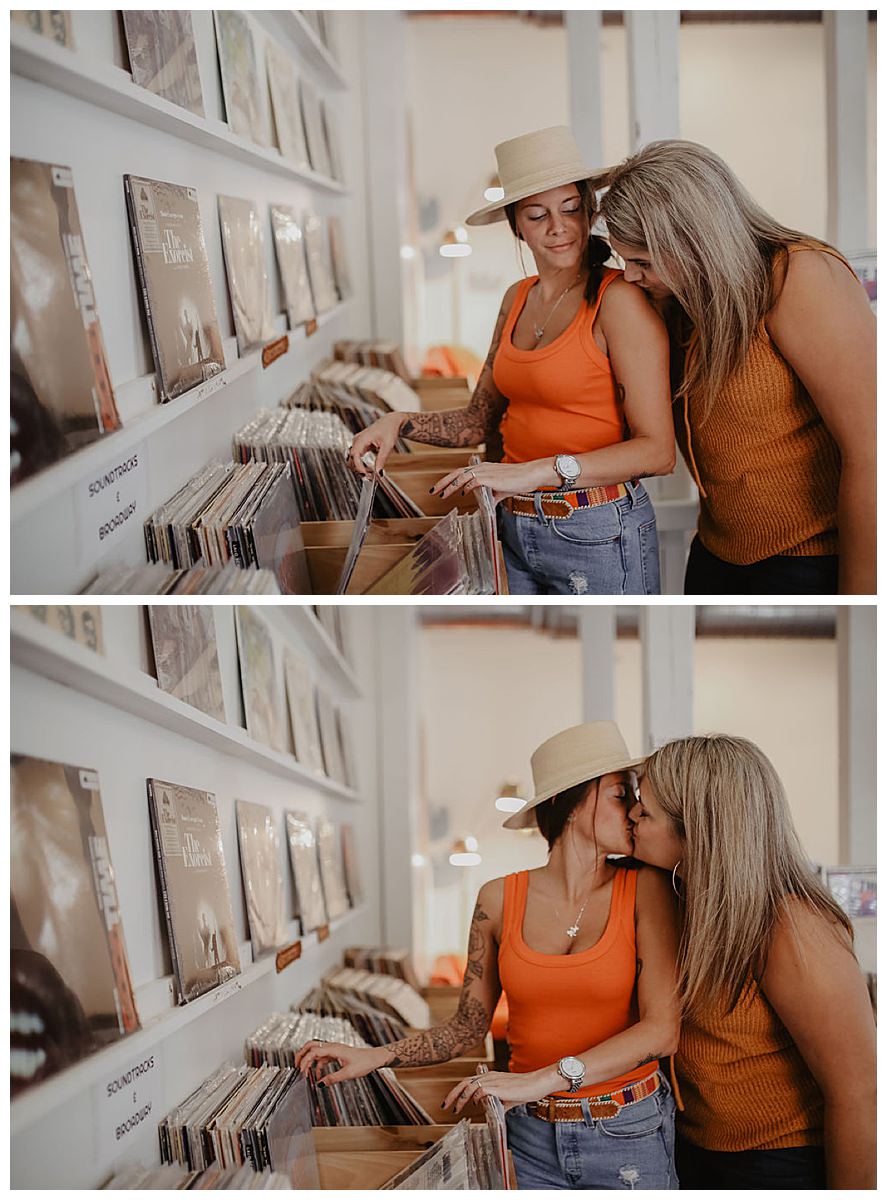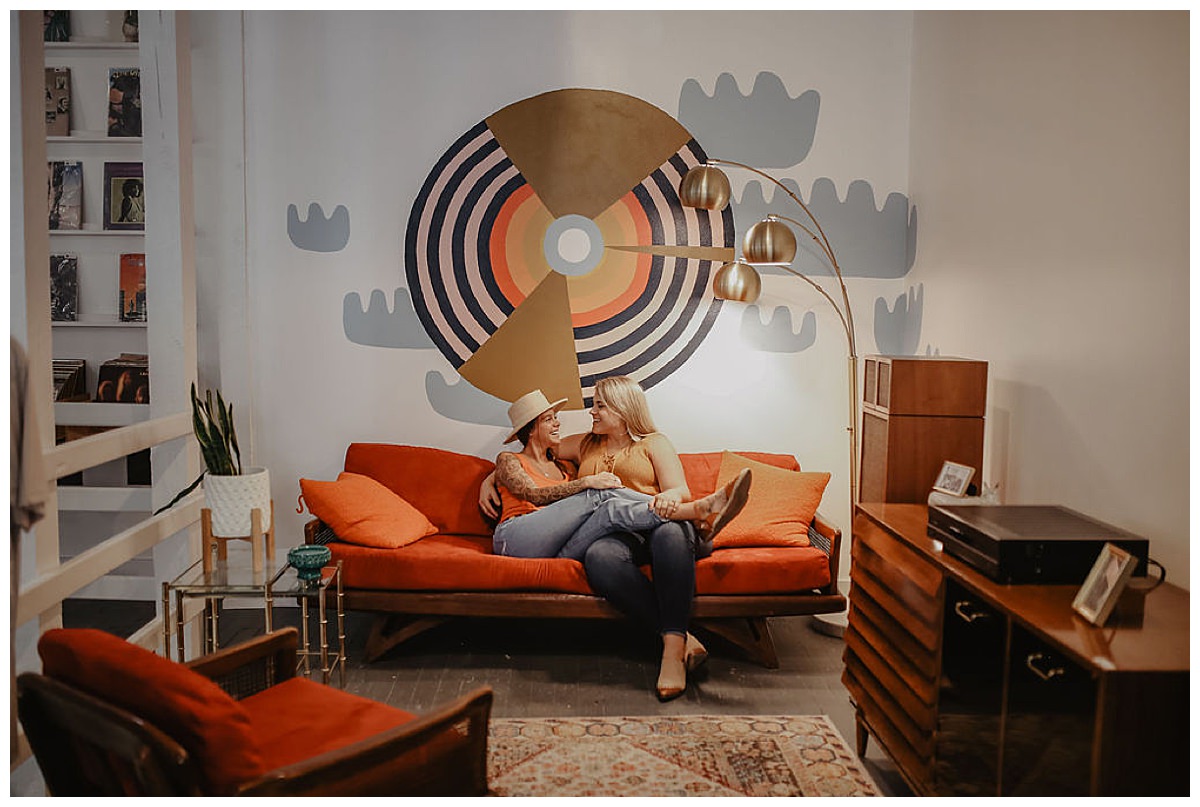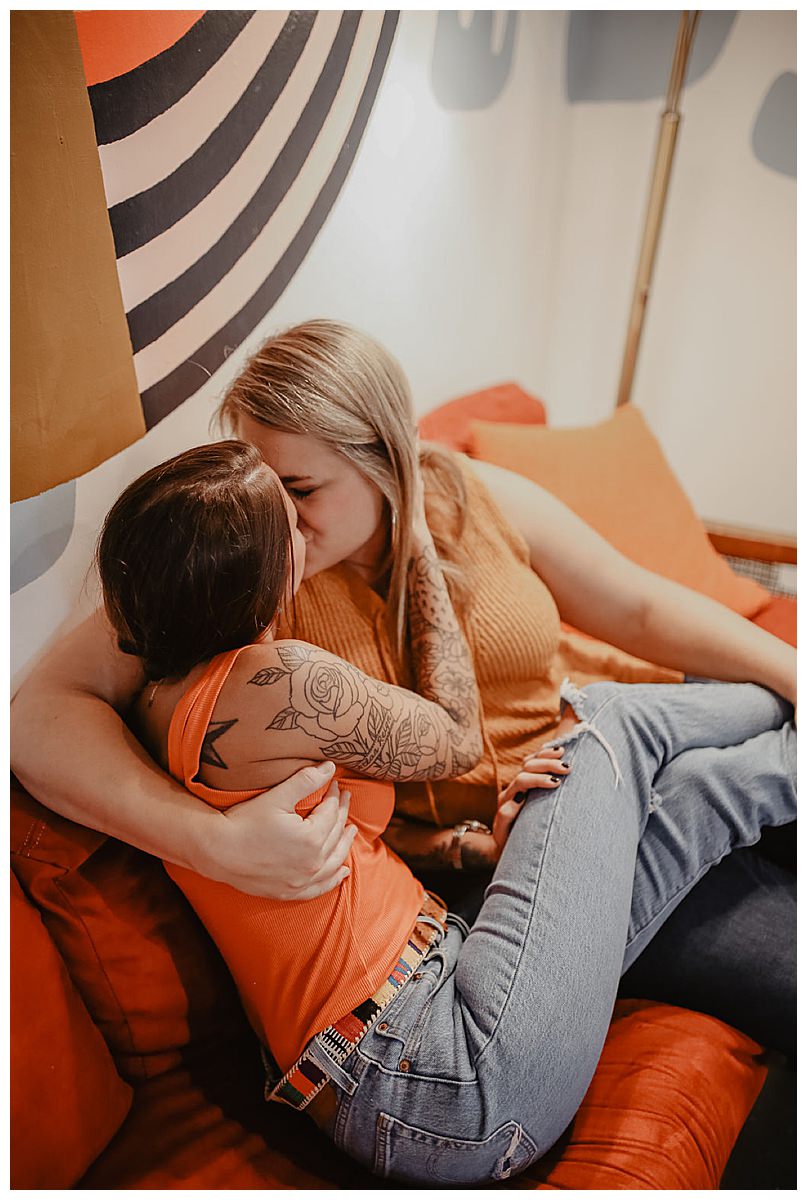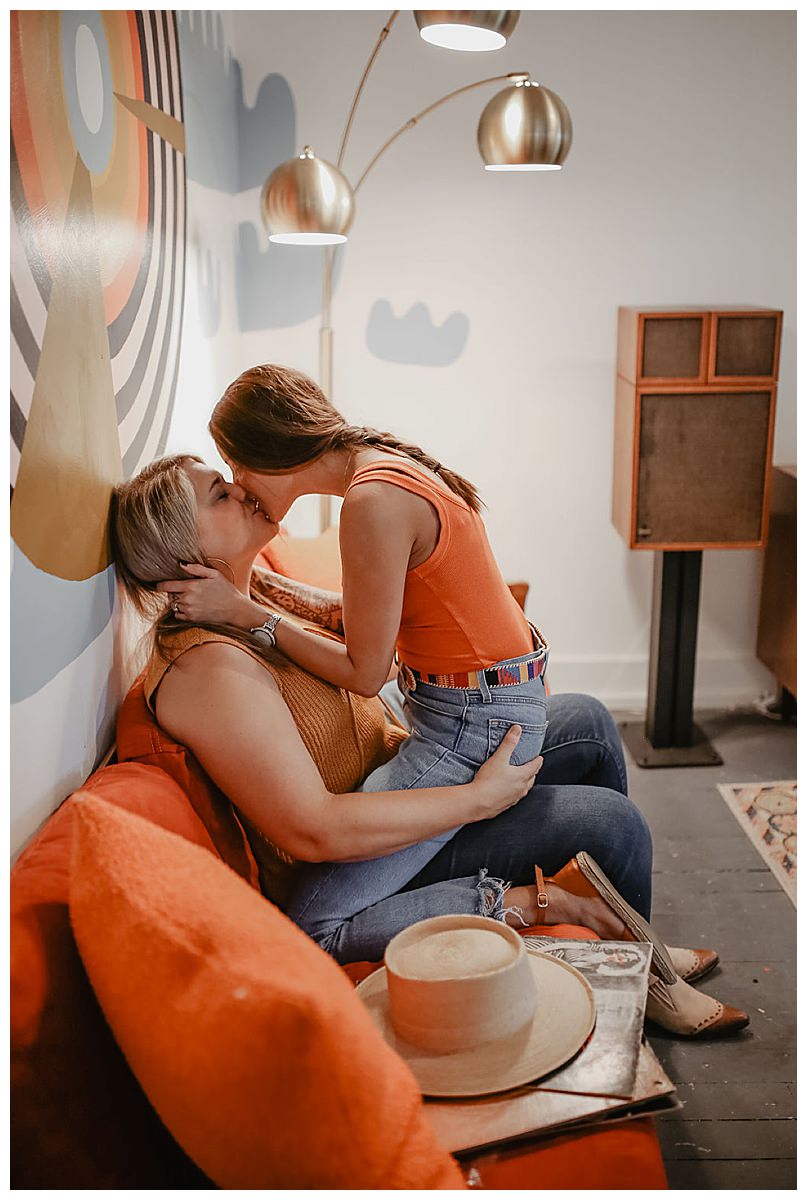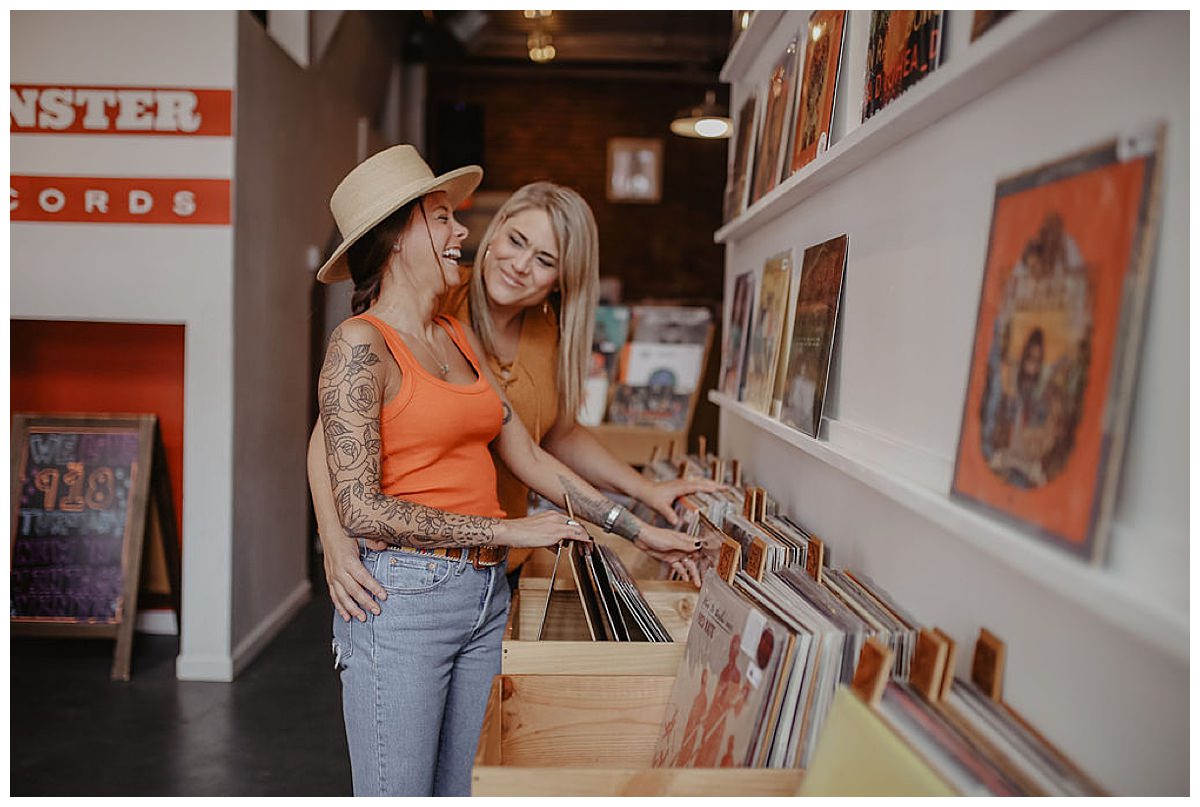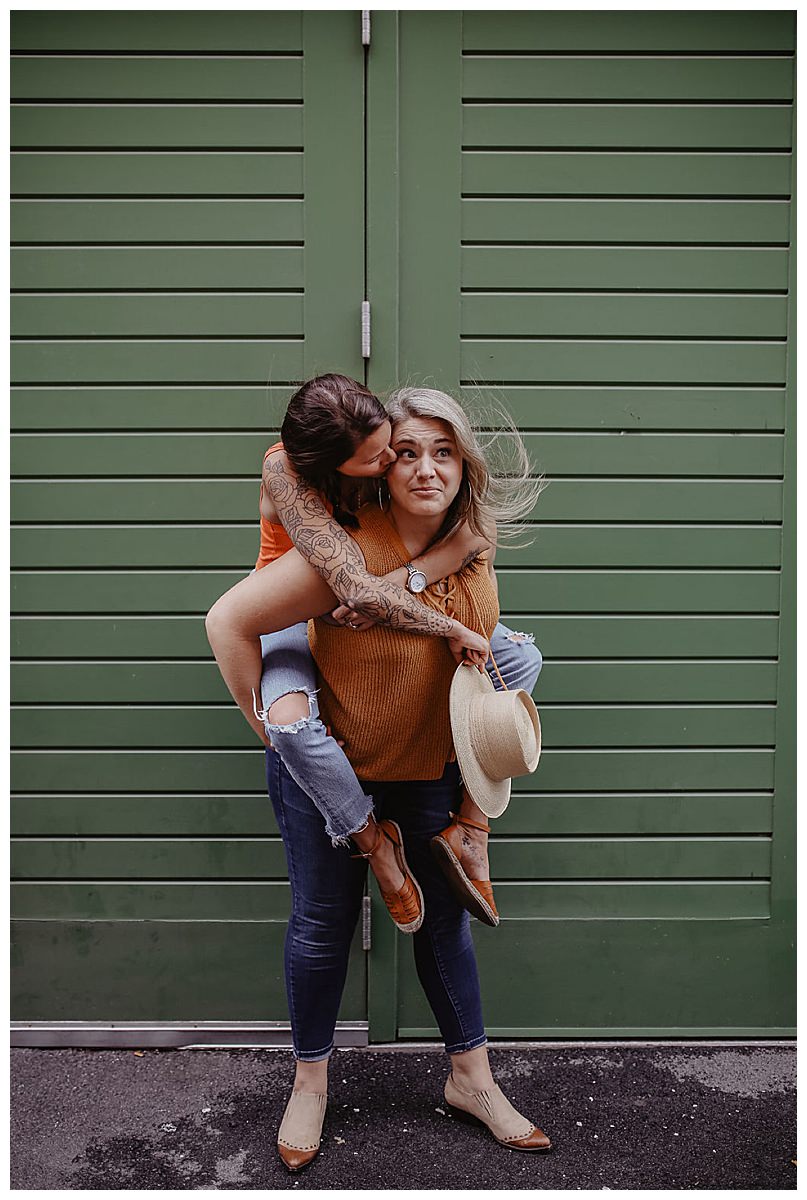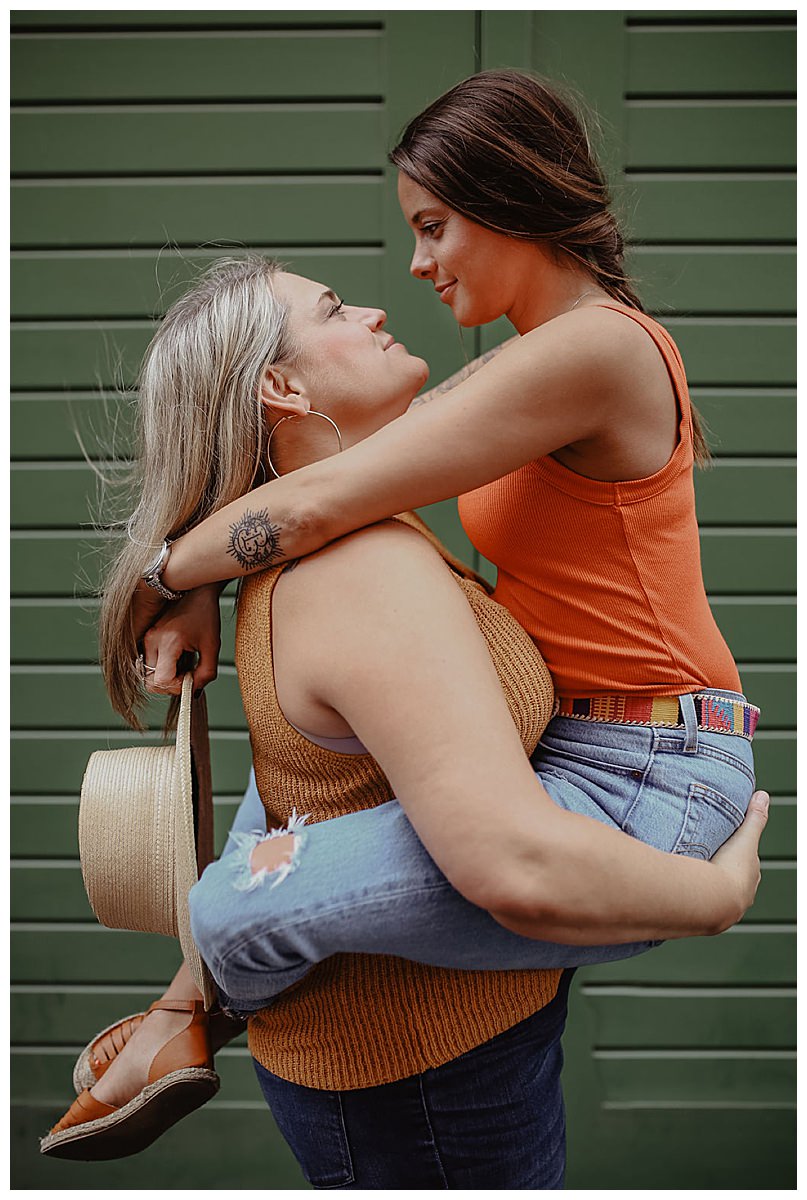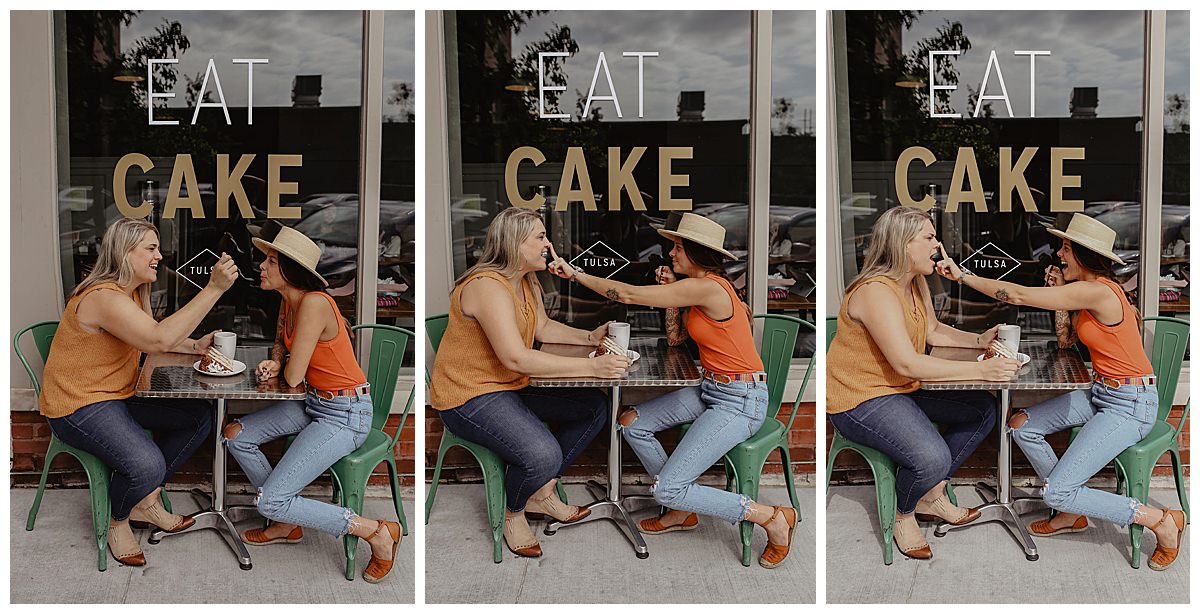 Written by Emily Rochotte