Choosing a setting for your engagement photos can be a fun, yet challenging, task. Scoping out locations and deciding on what look you're going for will set the tone for your photos and there are limitless possibilities for you to choose from. For unique, colorful engagement photos (or even wedding portraits) look to street art and local graffiti for the perfect Instagram wall backdrop.
We've rounded up a few of our favorite street art locations that not only give you a variety of Instagram walls to choose from but are surrounded by photo-friendly landmarks and activities to make for a memorable photoshoot.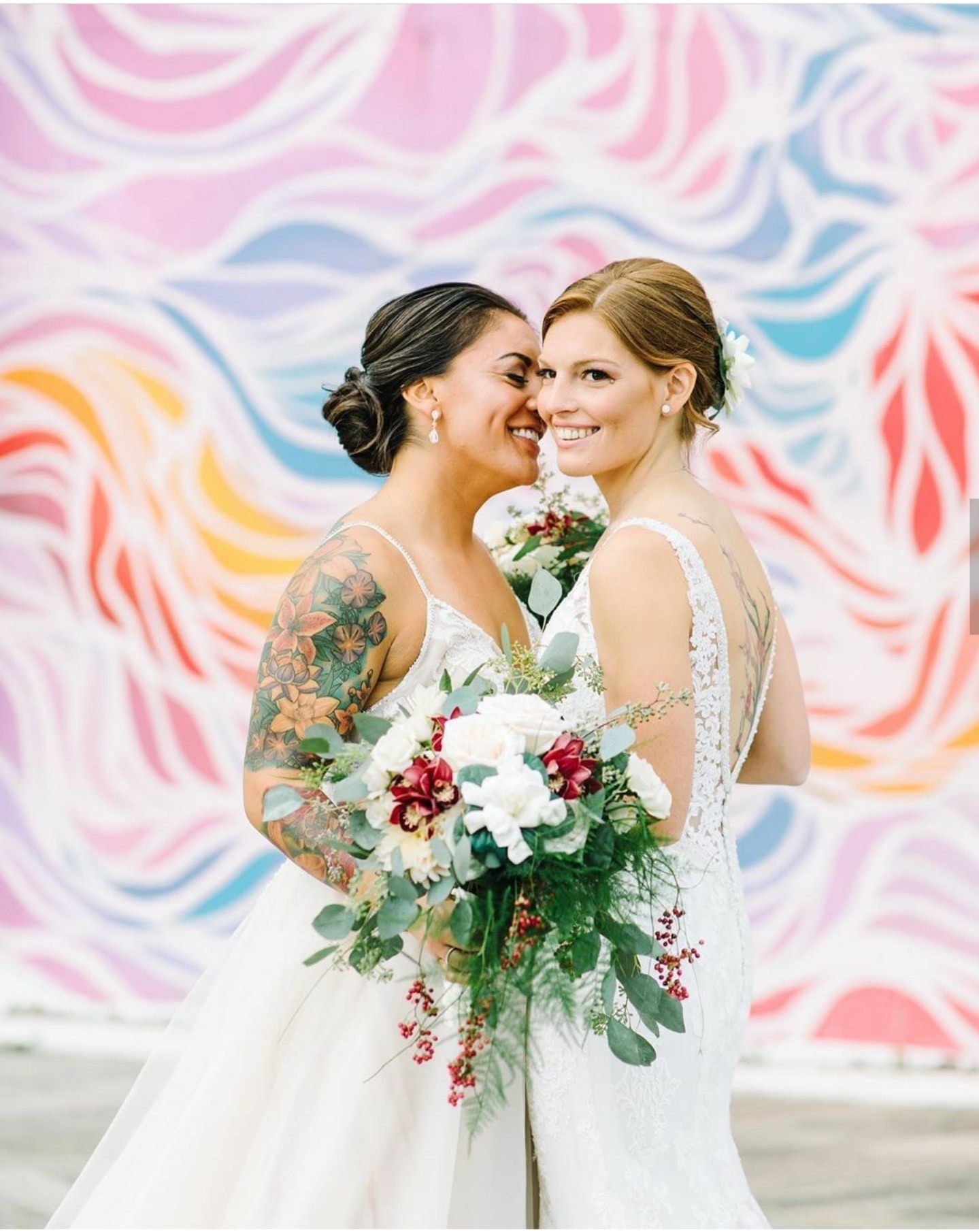 Asbury Park, New Jersey
When you hear Asbury Park, you might think of the beaches, Bruce Springsteen or The Stone Pony. But did you know that the famed New Jersey hot spot has an art scene? If you're shooting a waterfront engagement session, be sure to pose in front of some murals both on and off the boardwalk before the day is over. Photo credit: Peaberry Photo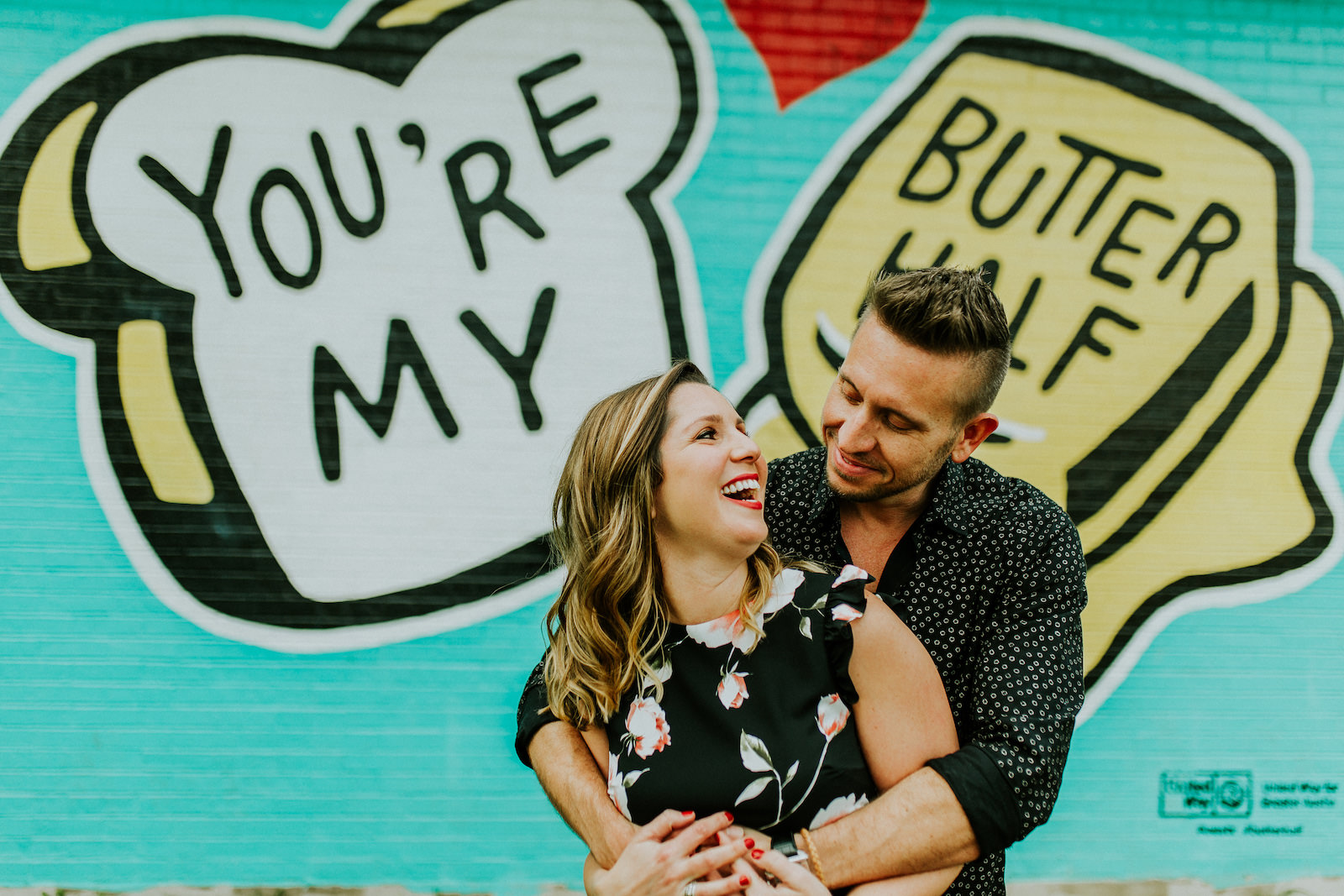 Austin, Texas
Grab your better half and head south to Austin. Known for their music scene, you can head to town for a day full of fun. Kick your day off with a tour of Austin's most famous murals including "You're My Butter Half," the "Greetings from Austin" welcome and if you're a Willie Nelson fan, the "Willie for President" mural. Then, end the night at a concert in one of the city's many live music venues. Photo credit: Misty McLendon Photography for Rachel and Josh's Engagement Shoot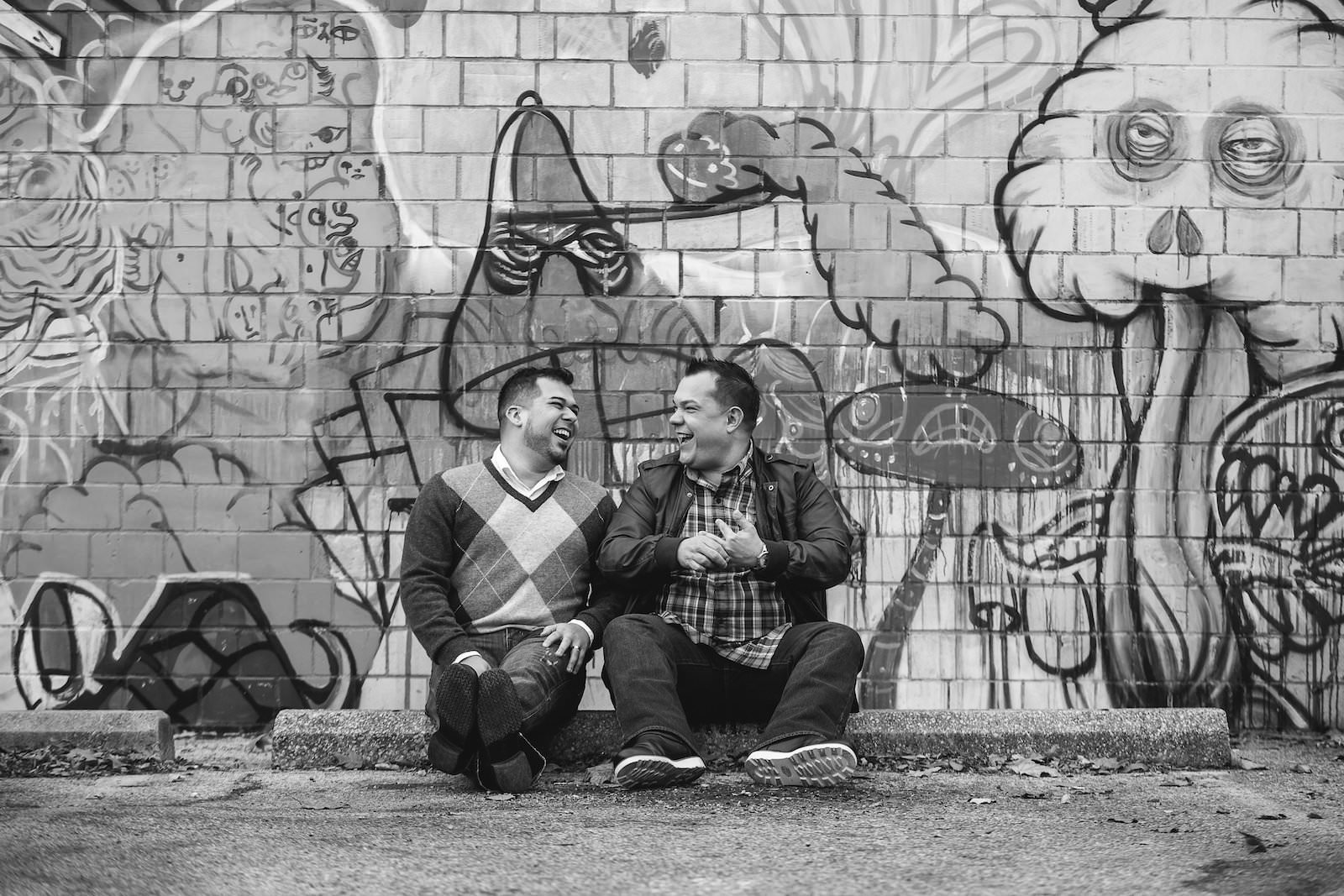 Columbus, Ohio
For couples who are looking to add a few Instagram wall photos to their engagement portfolio but aren't sure if the bright colors fit their style, we're here to offer proof that graffiti engagement photos look equally fantastic in color or black and white. Columbus has plenty of graffiti-lined walls to offer along with bars and arcades to stop at for more photos (or a drink) as you go. Photo credit: Forget Me Knot Photography for Ben and Topher's Engagement Shoot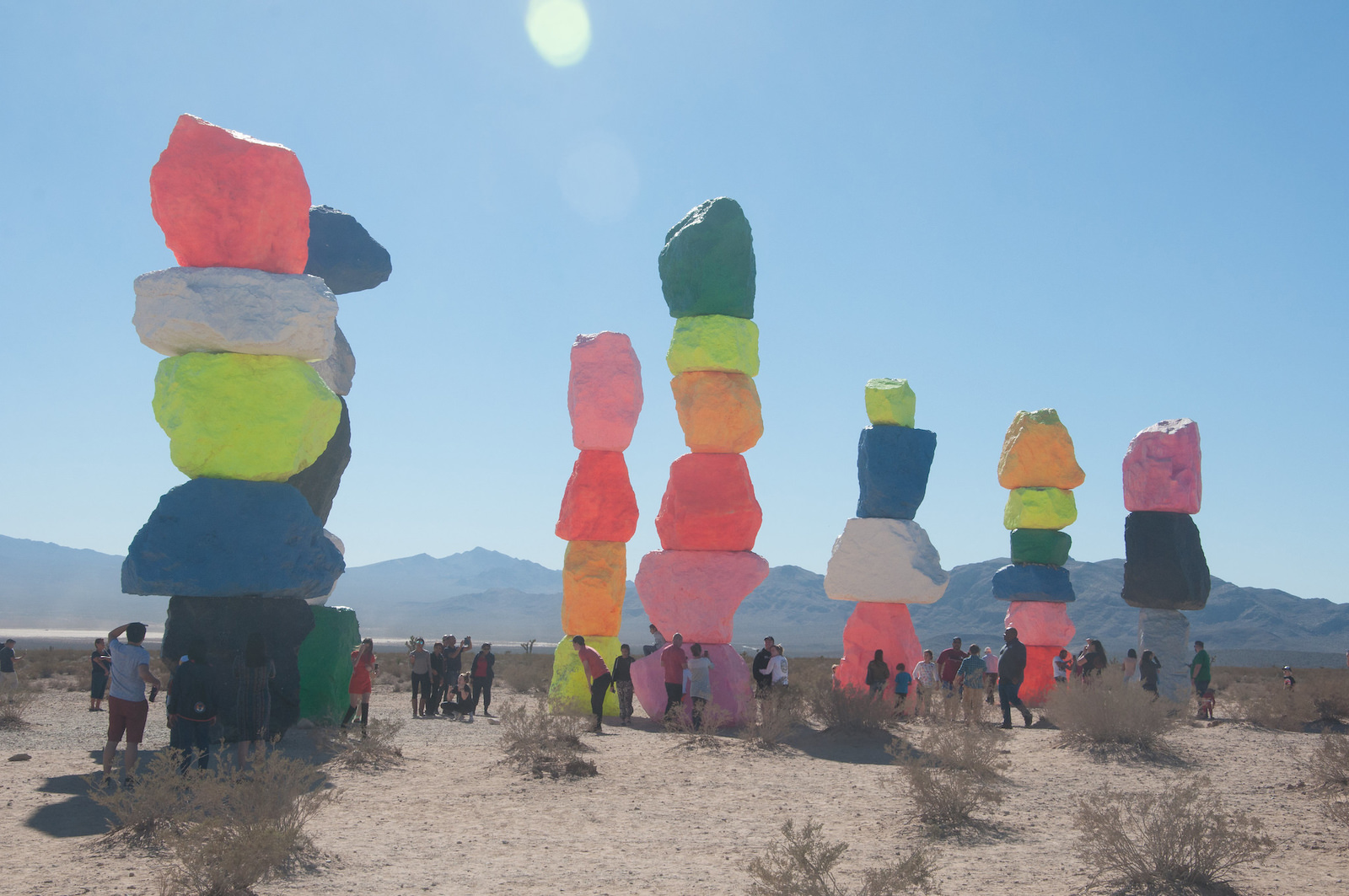 Las Vegas, Nevada
If a desert look is what you're after, look no further than the Seven Magic Mountains, an art installation located in the Nevada desert. You'll be able to take desert photos surrounded by rolling mountains, then stop for some radiant photos in front of the 30 foot tall colorful boulders. Photo credit: Sarah Nichols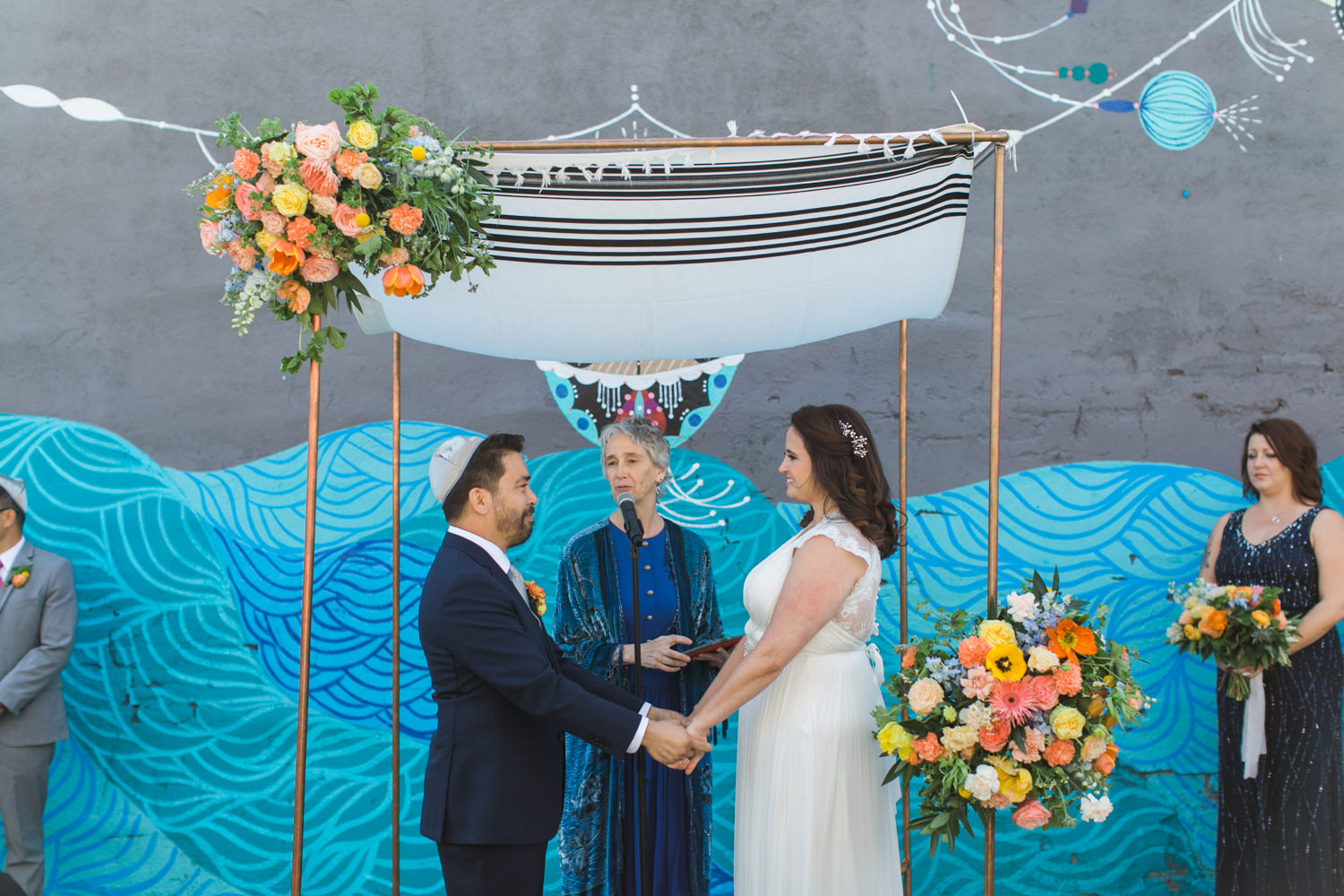 Los Angeles, California
Soak up the California sunshine and tour the Downtown LA Arts District for all the murals you can dream. And maybe, just maybe, you'll get lucky enough to have a celebrity photobomb your engagement photos. Photo credit: J. Wiley Photography for Julie and Brian's Wedding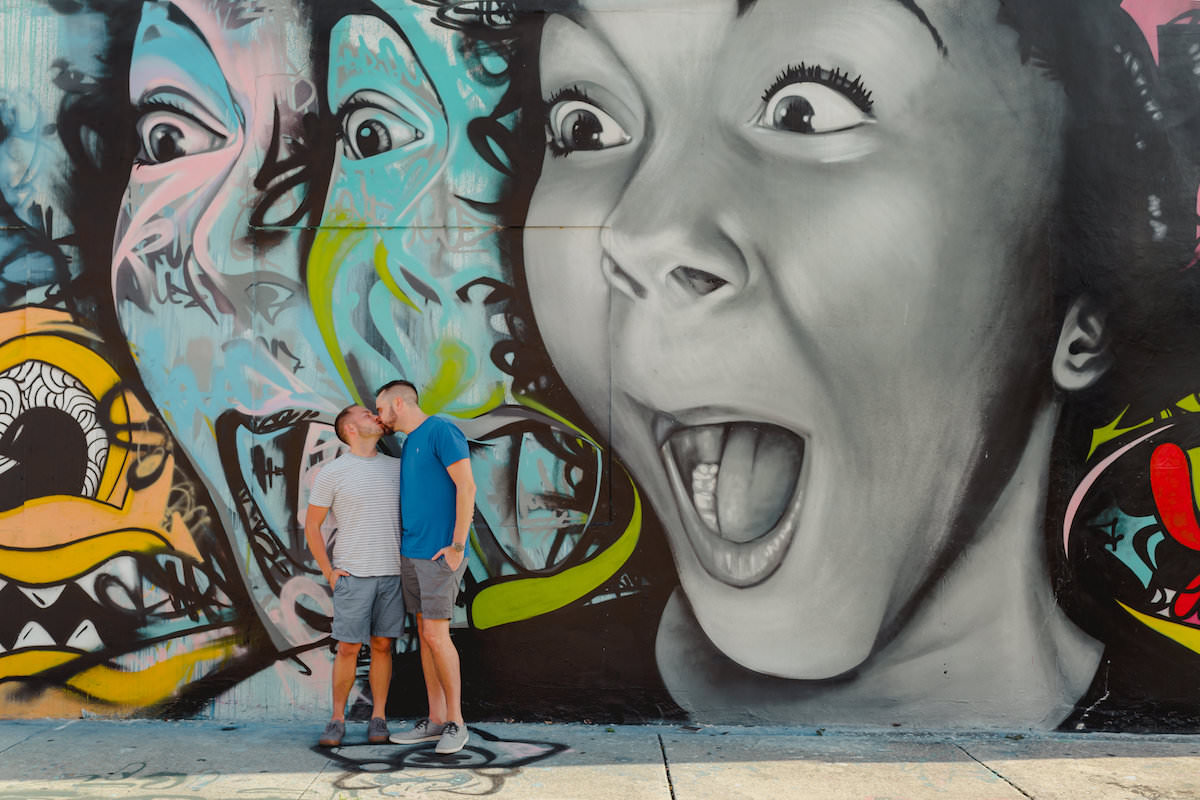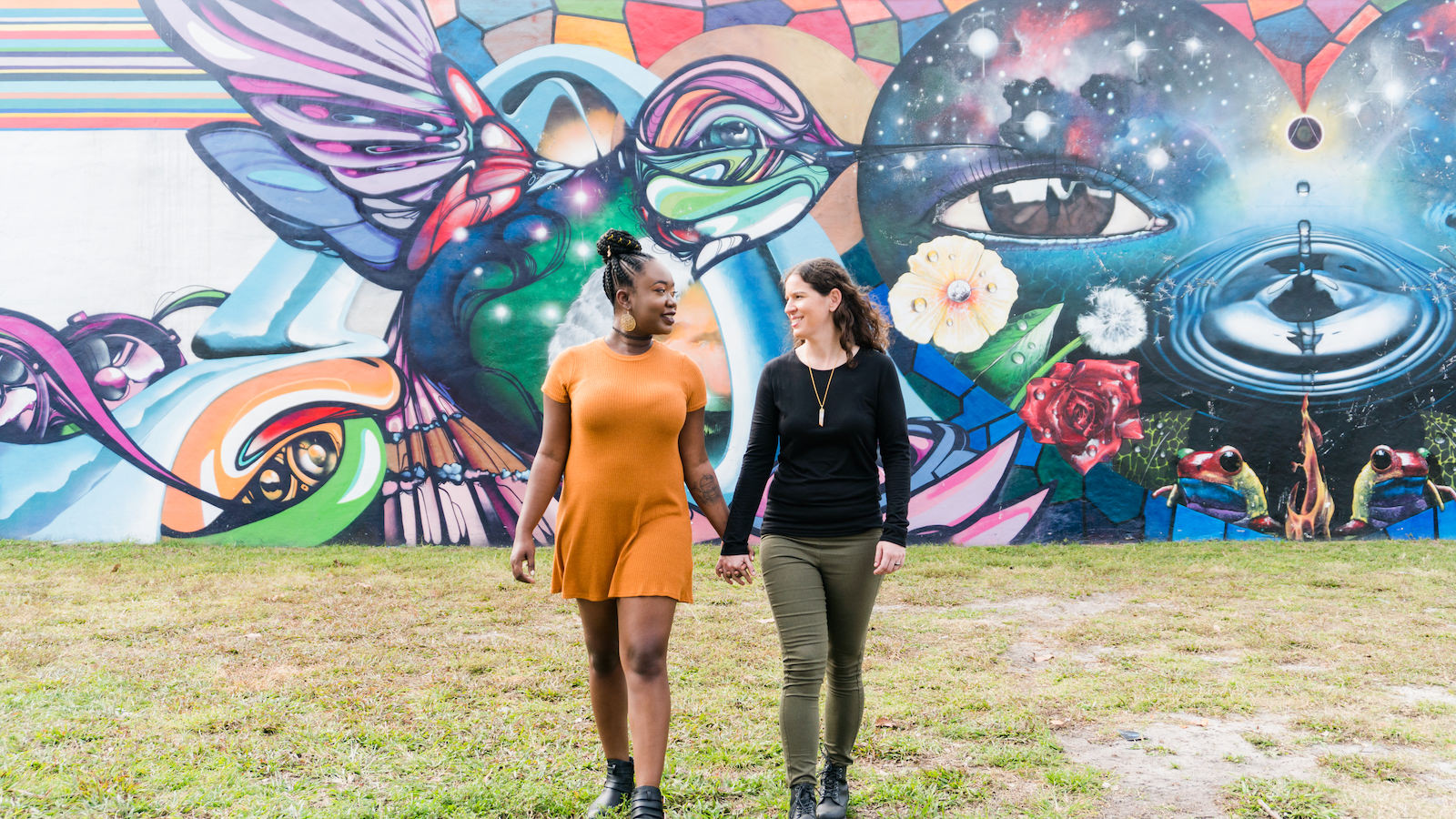 Miami, Florida
Countless settings for engagement photos present themselves in Miami. From picturesque beaches to outdoor restaurants, you won't be lacking gorgeous scenery. But once you hit Wynwood in Miami, you won't even want to think about taking photos anywhere else. Street art lovers will be in heaven at Wynwood Walls, the outdoor home to numerous works of art by graffiti and street art masters. Photo credits: Cortiella Photography for Bret and Ryan's Engagement Shoot; Yanique Bonelli Photography for Sarah and Dalia's Engagement Shoot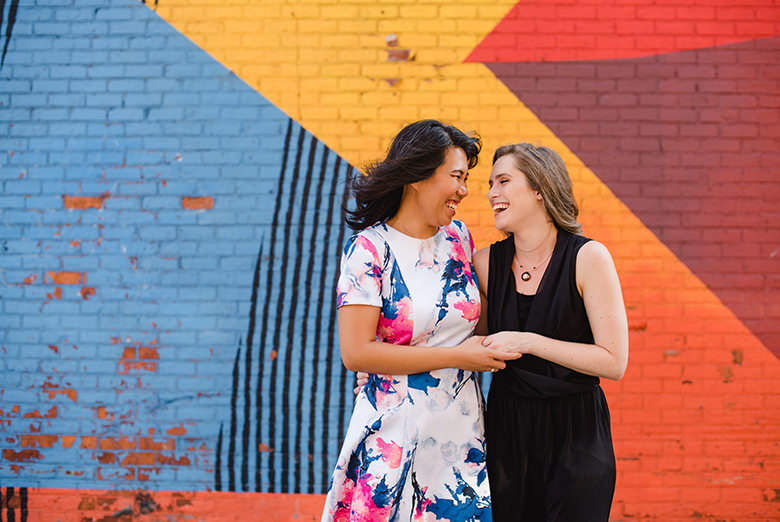 New York, New York
New York City has no shortage of murals, graffiti art and photo opportunities. Much like Los Angeles, NYC is so big you could spend days traveling the city trying to photograph just a portion of it. Art continues to change and be created day by day. If you're looking to capture engagement photos with as much street art as possible, you'll want to visit a highly concentrated area such as The Mural Project at New York City's World Trade Center or DUMBO, Brooklyn. Photo credit: Luna Wedding Studio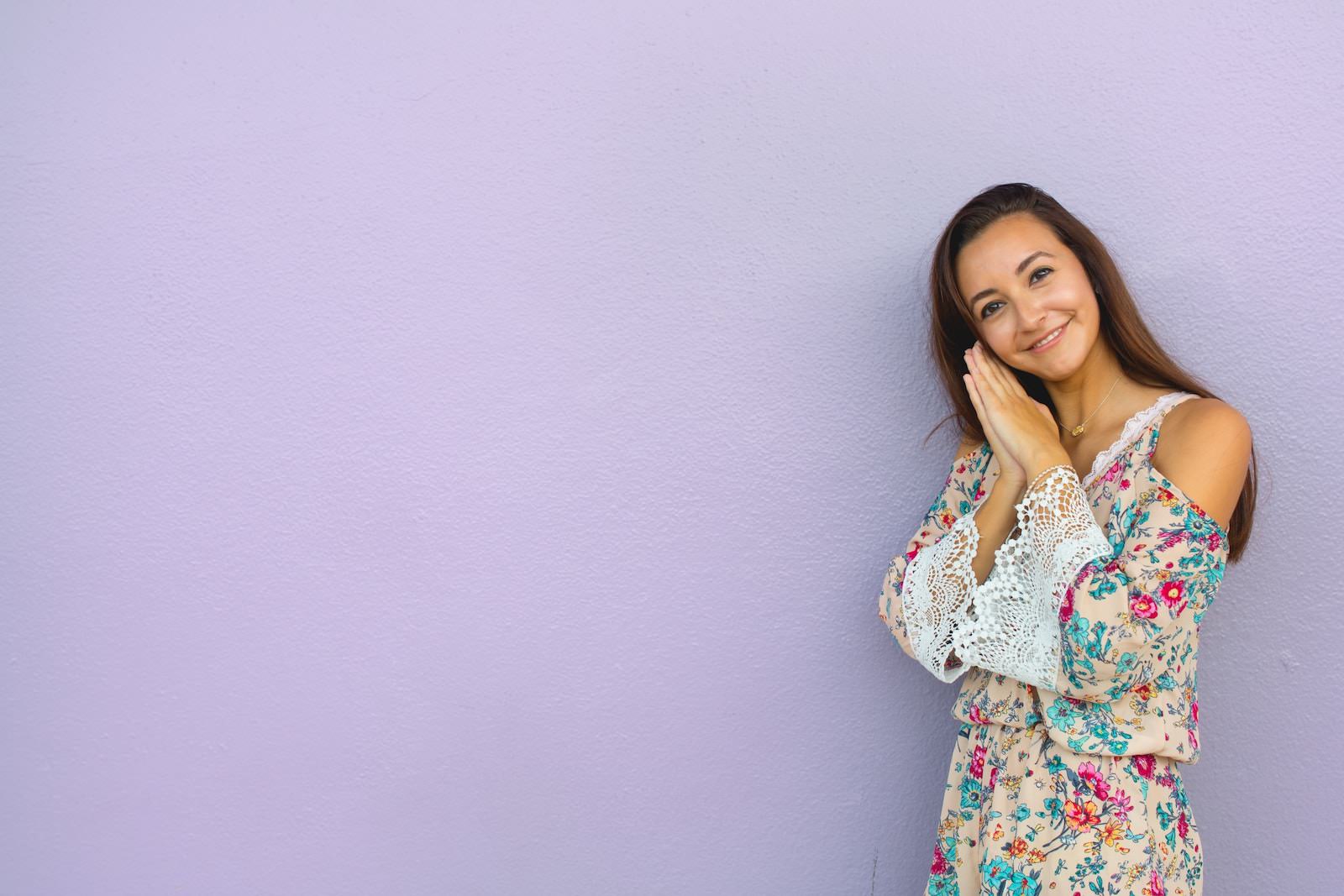 Orlando, Florida
Disney World is a hidden gem when it comes to Instagram walls. It all started with the simple yet iconic #purplewall on Instagram and escalated from there. Aside from a ton of photo opportunities in Disney, you'll have several Instagram walls to choose from as well from including the Bubblegum wall outside Spaceship Earth in Epcot and The Candy Stripe Wall at Main Street Confectionary in the Magic Kingdom. The limit for how many photos you can take at Disney World goes to infinite and beyond. Photo credit: Noah Huskey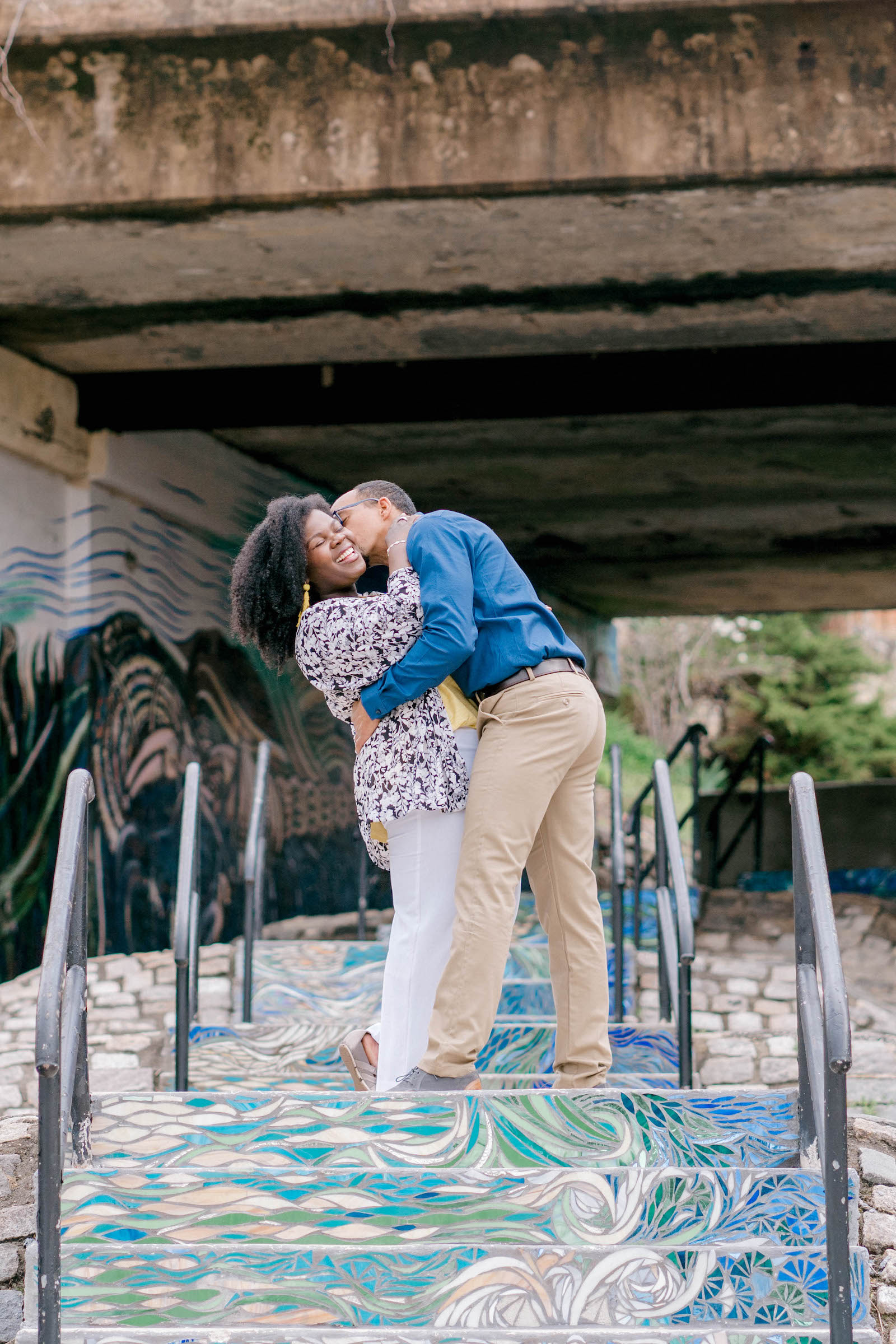 Philadelphia, Pennsylvania
Providing the ideal mix of city structures and parks, Philly is more than just cheesesteaks (though we think a cheesesteak date would make for an adorable engagement session). If you're looking for the best of both the urban and nature-filled worlds, check out the Manayunk Towpath which provides countless engagement photo opportunities from riverfront views to the Water Under the Bridge staircase (great for snapping photos while sitting down) to numerous other works of art that are part of Mural Arts Philadelphia. Photo credit: Yanique Bonelli Photography for Yaeisha and Howard's Engagement Shoot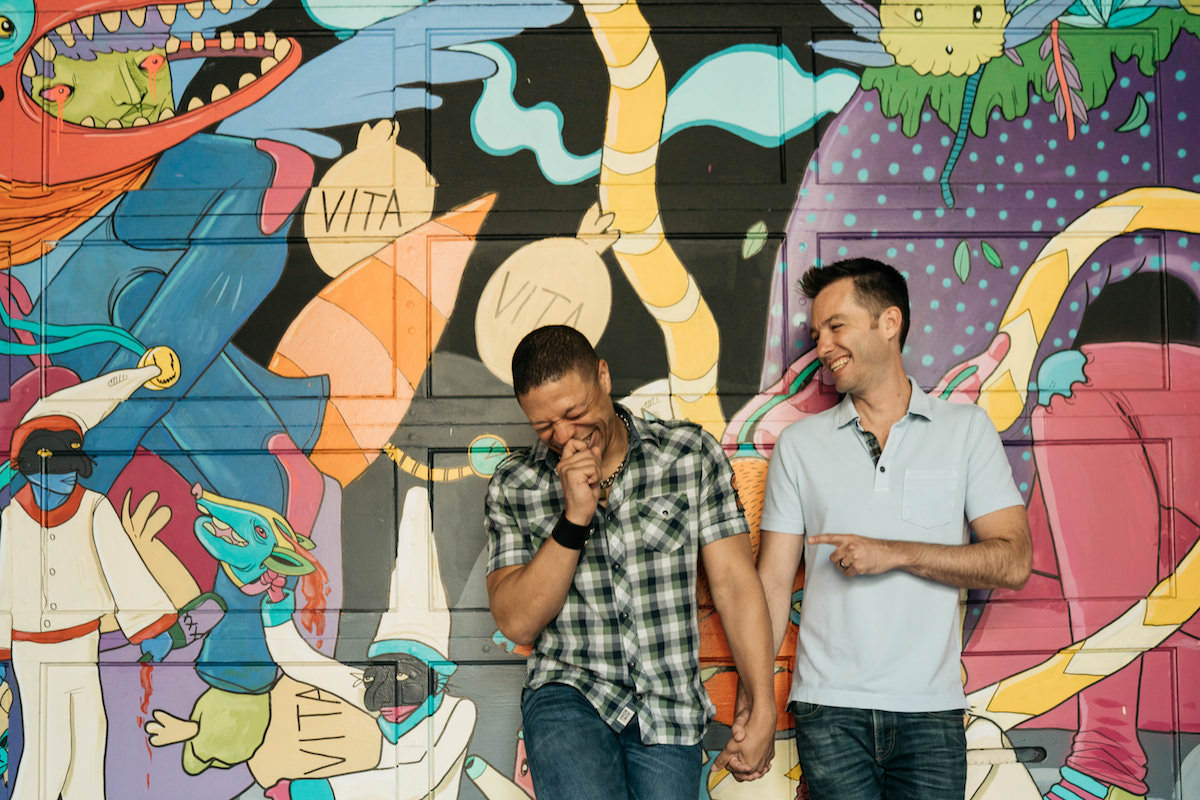 Seattle, Washington
Grab a cup of coffee and head out for a trip through Capitol Hill, one of Seattle's hippest areas. Hop a ride on the First Hill streetcar, walk along the rainbow crosswalks and stroll through the neighborhood to find your favorite Seattle mural. Photo credit: Sasha Reiko Photography for Greg and Lee's Engagement Shoot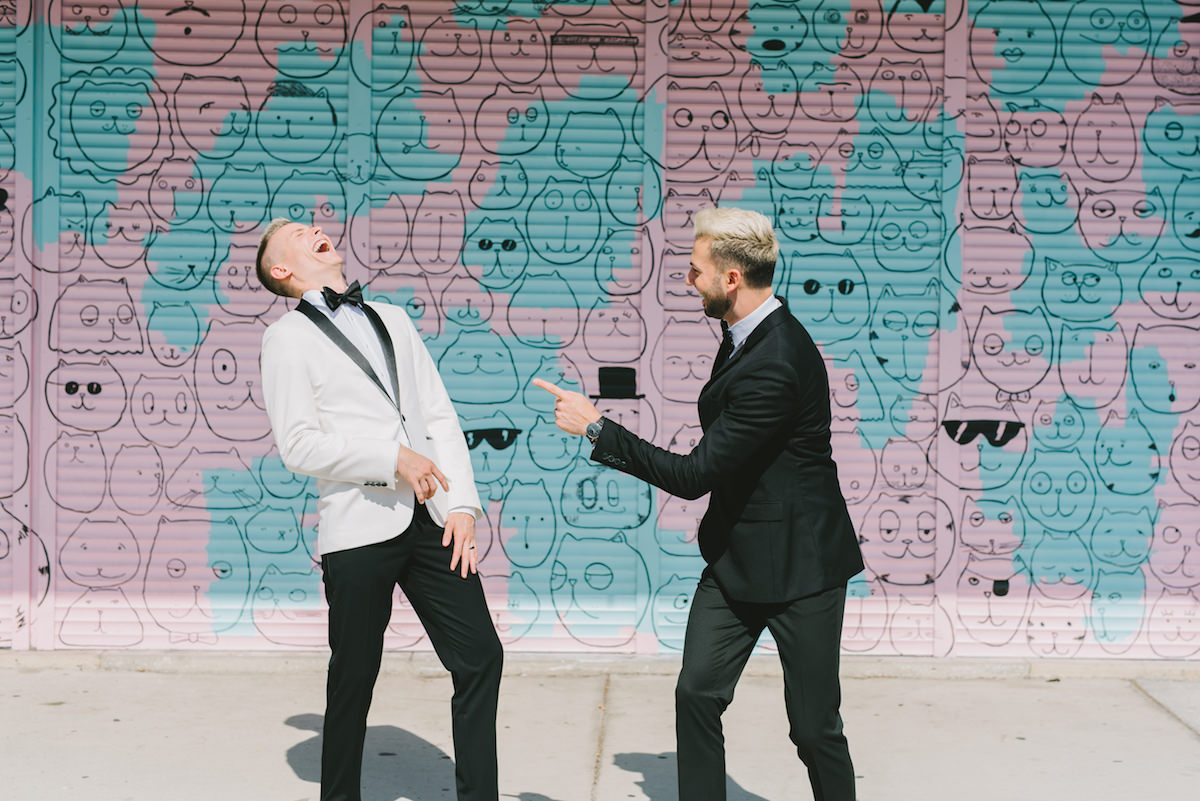 Tampa, Florida
Cat lovers unite! Tampa is home to an assortment of colorful walls, especially this feline beauty in the Tampa Historic District, perfect for all cat parents or anyone who loves a pink and blue color palette. Photo credit: Kera Photography for Nicholas and Ryan's Engagement Shoot
We want to hear about your favorite street art! Tag us on Instagram in front of your favorite walls @loveincmag or comment below where you've found the best Instagram walls!
Written by Emily Rochotte