After Brian popped the question, he and Julie scoured the Los Angeles area for the perfect place to say "I do." "We considered wineries, the mountains, beaches — there are endless beautiful options," Julie says. "But we ultimately decided on downtown LA. The Unique Space hit the notes we were looking for in a venue, and the colorful, creative indoor and outdoor setting felt like the best representation of us."
With Moxie Bright Events spearheading the design and J Wiley Photography to capture all the details, Julie and Brian's colorful downtown LA wedding reflected their cultures, showcased their love for music and was the perfect blend of modern and festive!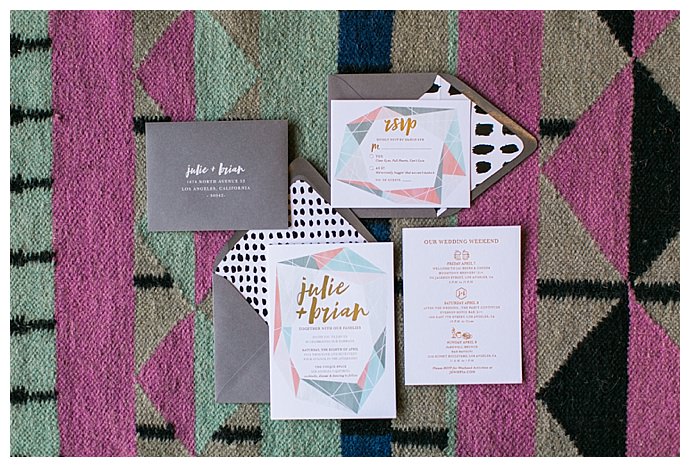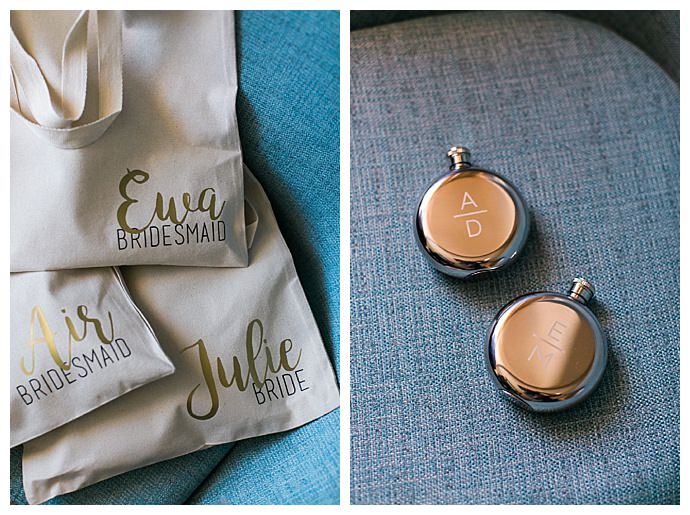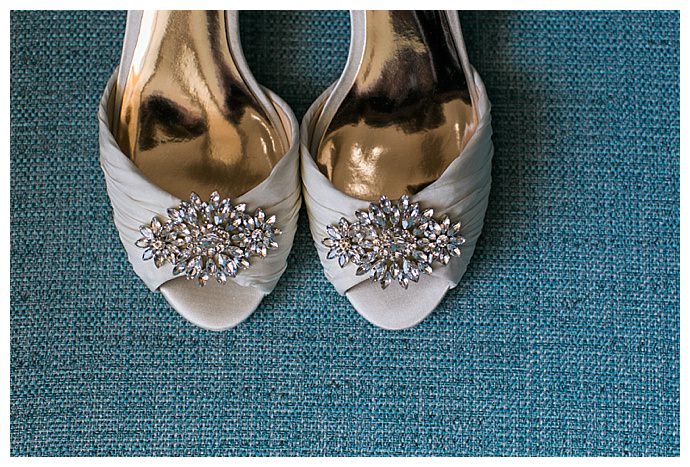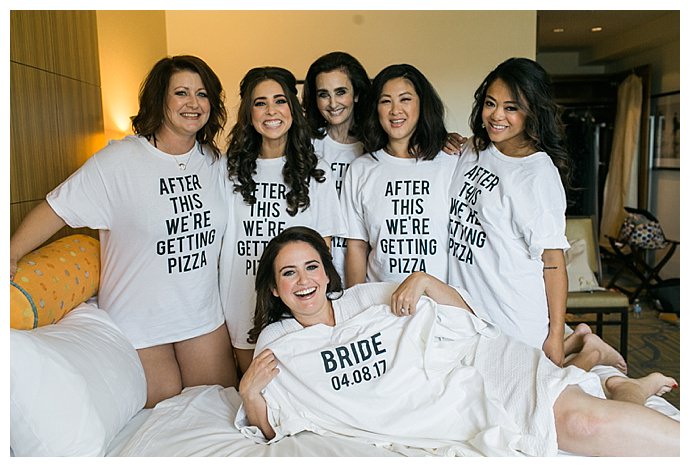 The Love Story
Brian and Julie met on OkCupid. "It actually worked…for us," they say. And it wasn't long before they were looking at rings together. "Since Julie and I designed the ring already, I really wanted to make the proposal something unexpected and a complete surprise," Brian says. "So I had to throw everyone off the trail." Brian discreetly shipped the ring to his brother's house in Olympia, where he and Julie were heading for his cousin's wedding. One day when they were going to lunch on Alki Beach, Brian brought Julie down to the beach, which had a gorgeous view of the Puget Sound, and started looking for a secluded spot to get down on one knee.
"We were walking out to the water's edge and started to hug," Julie says. "Brian started to say some very nice things, and he got down on one knee and asked me to marry him. I remember squealing and jumping up and down. Eventually, Brain asked, 'is that a yes?' because I forgot to actually say words. I was so excited I asked him to do it again, and he said, 'nope — it was a one time act.'"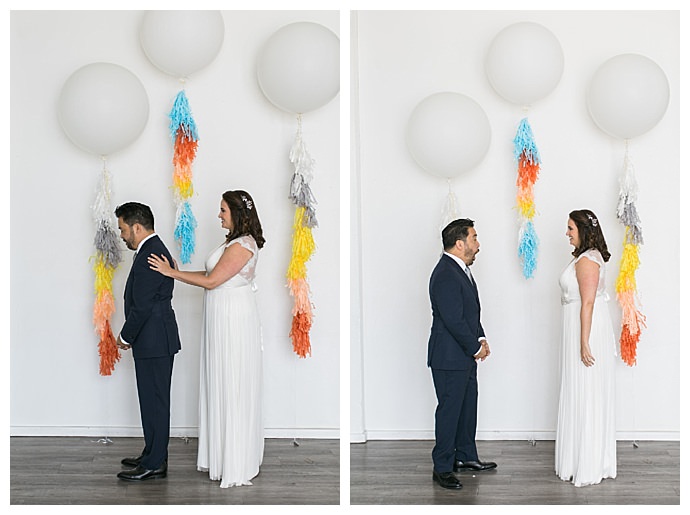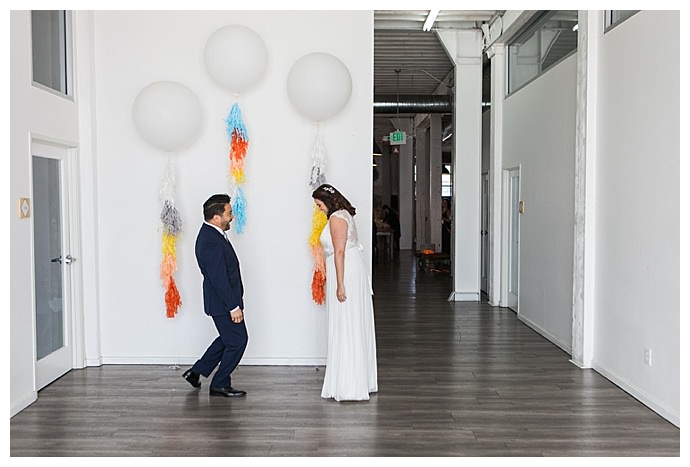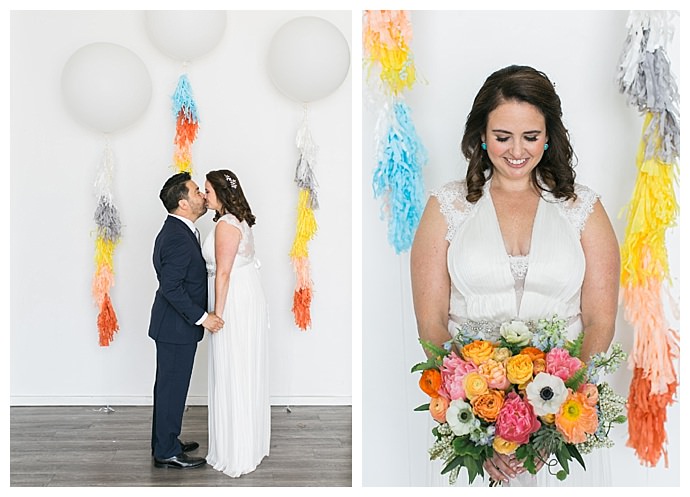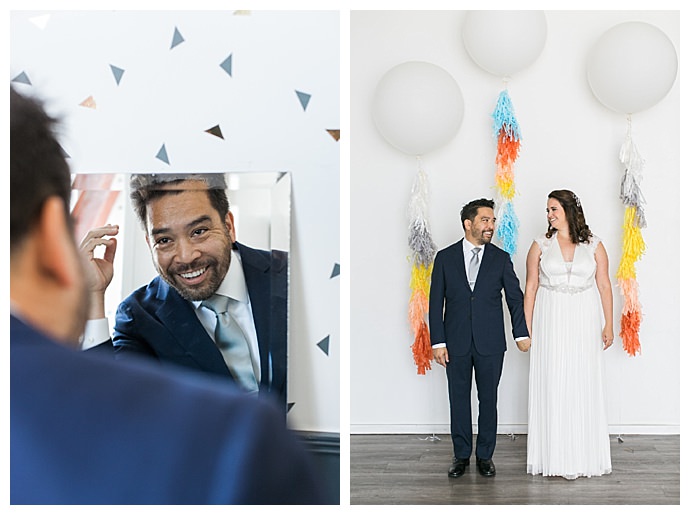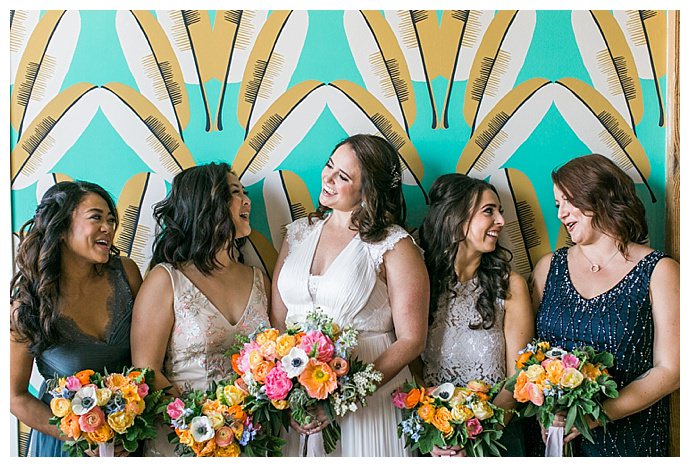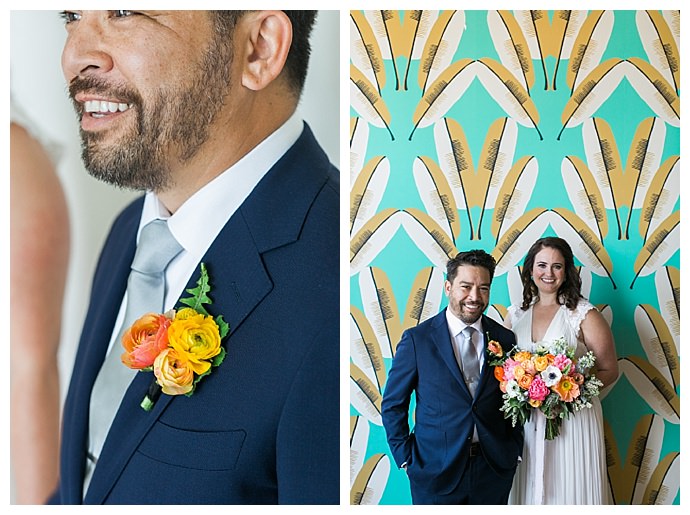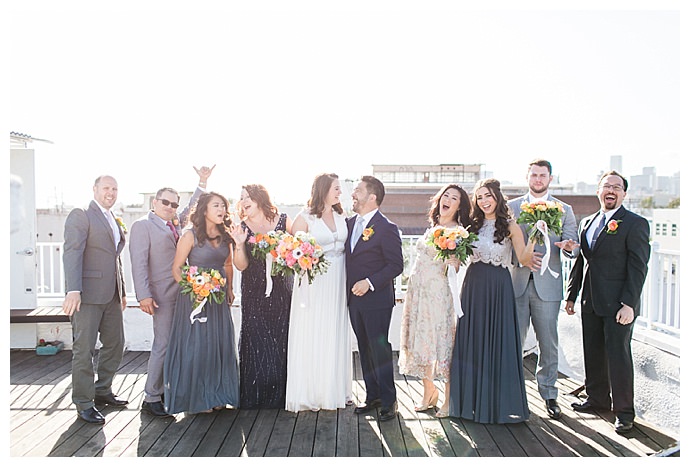 The Ceremony
With the California sun shining bright overhead, Julie and Brian were married on The Unique Space's outdoor patio where a brightly colored mural served as the perfect backdrop for their colorful wedding. It was important to Julie and Brian to incorporate both Jewish and Filipino traditions into their wedding day, and a particularly meaningful detail for the ceremony was exchanging vows underneath Julie's grandfather's tallit, which was draped over the copper chuppah. One of Brian's fondest memories of the ceremony came after they had been proclaimed husband and wife. "Julie started to cry when we were walking down the aisle after the ceremony and couldn't keep it together," he says. "We laugh cried."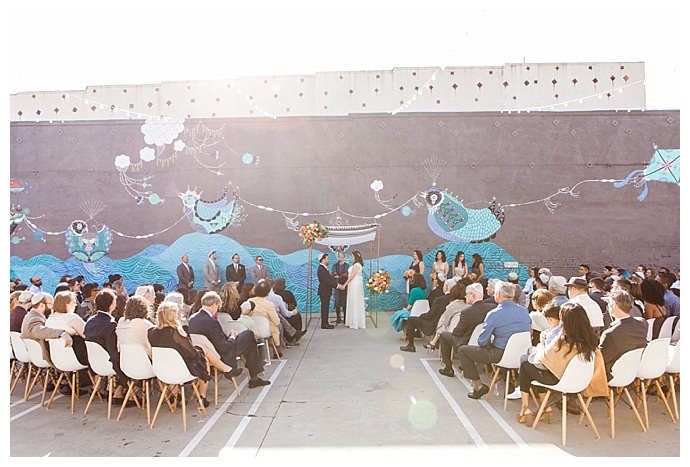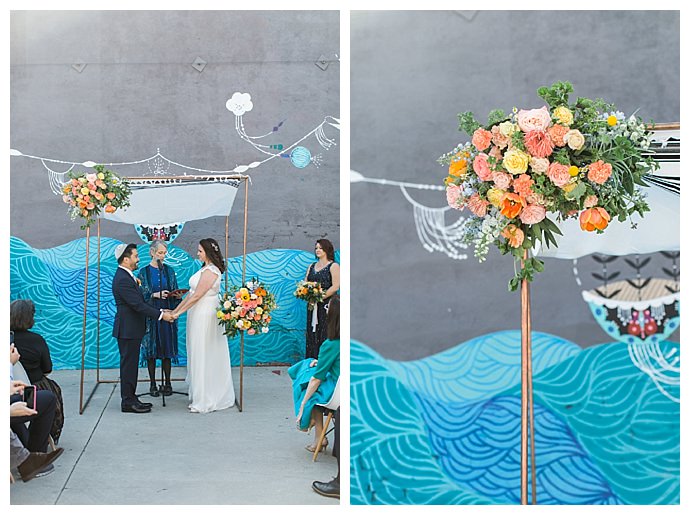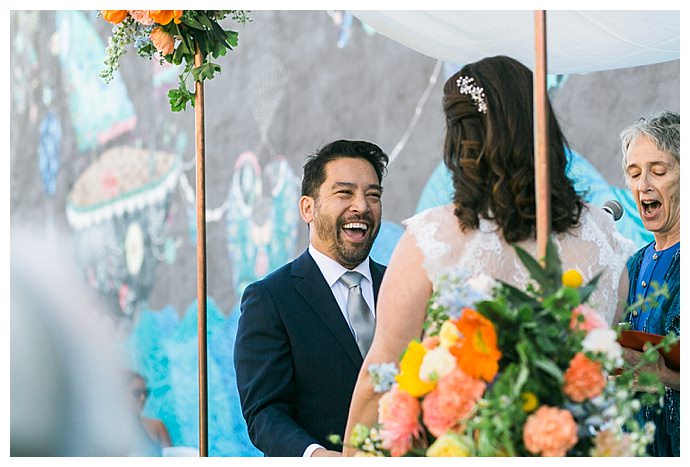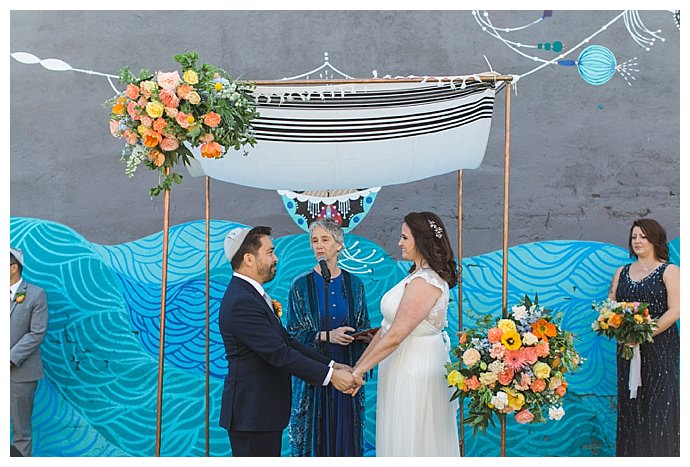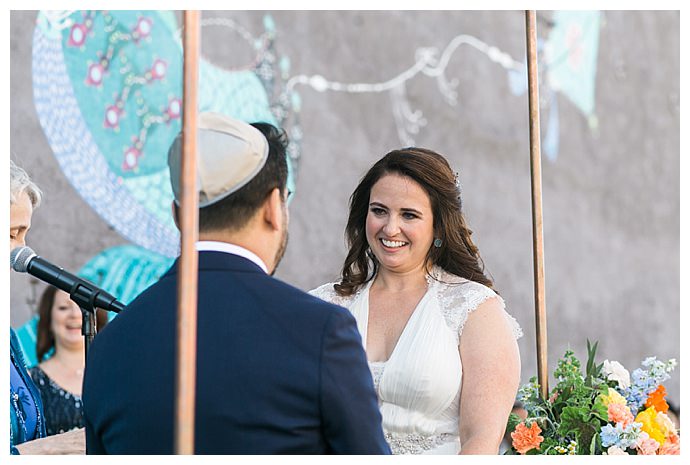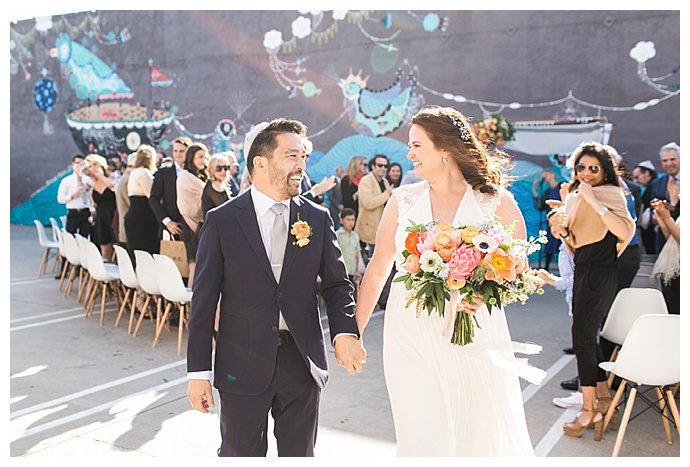 The Party
Hiring a wedding planner, Julie says, was one of the best decisions they made. With Renee from Moxie Bright Events at the helm, she helped bring Julie and Brian's vision for a modern, festive and dreamy day to life. "The vibrant style was largely inspired by the venue," Julie says. "We wanted to create an inviting, authentic and fun vibe." Because music is such a big part of Julie and Brian's lives and relationship, they also wanted to include musical touches into the design. "Shindig Chic created a gorgeous escort display with spray painted records and a snippet of sheet music from Queen," Julie says. "We used an old drum head for our card box and had an Ice Cube quote on the chalkboard behind the bar — LA represent!"
Of their highest priority, Julie and Brian say that "great music and great food were non-negotiable." So they brought in Mexicali Tacos and The Urban Oven to serve guests delicious pizza and tacos for fuel before they hit the dance floor. And for favors, the newlyweds sent their friends and family home with Garrett's Popcorn from Chicago, a treat from Julie's hometown!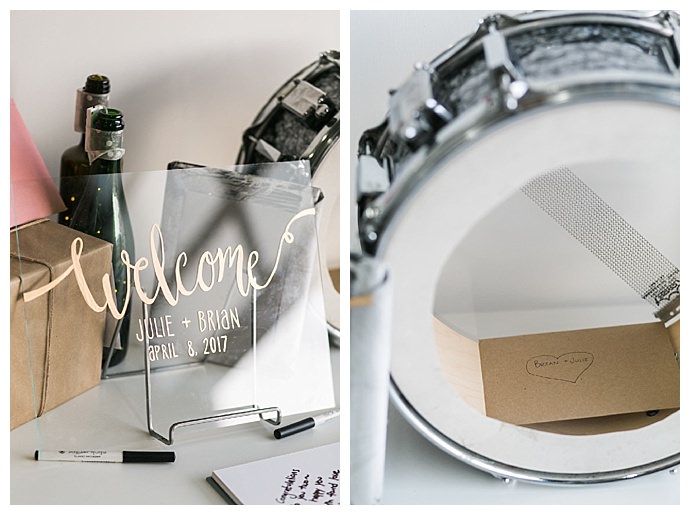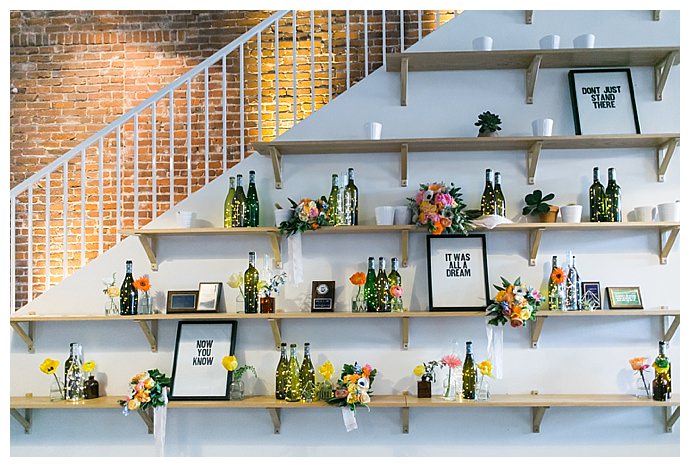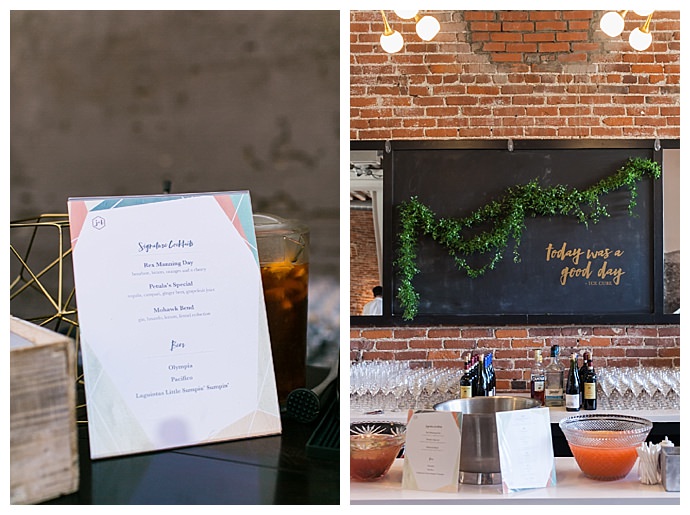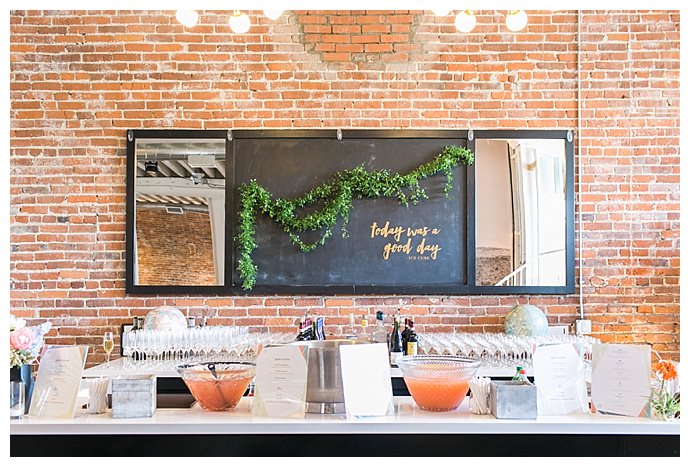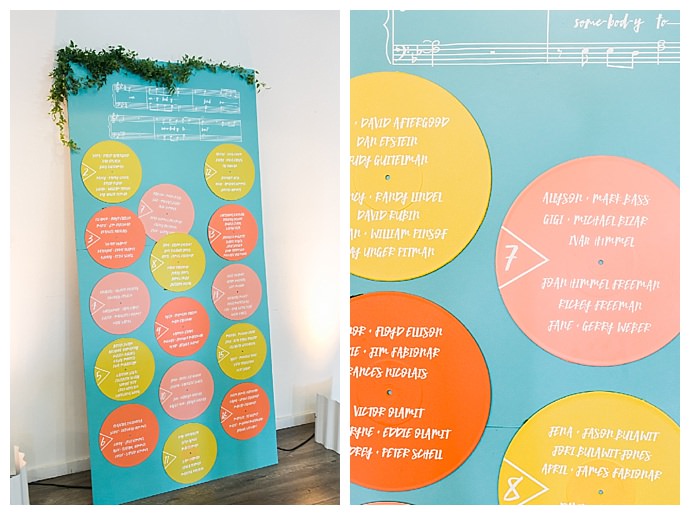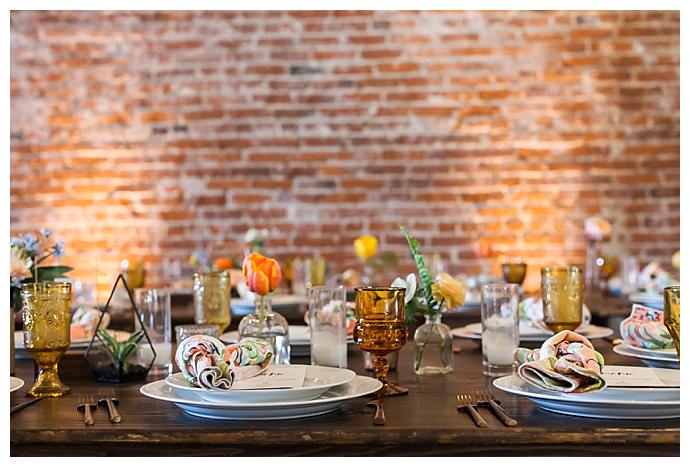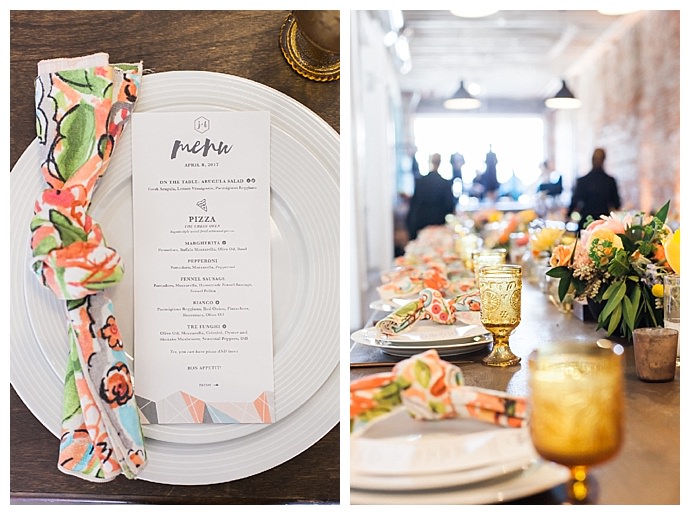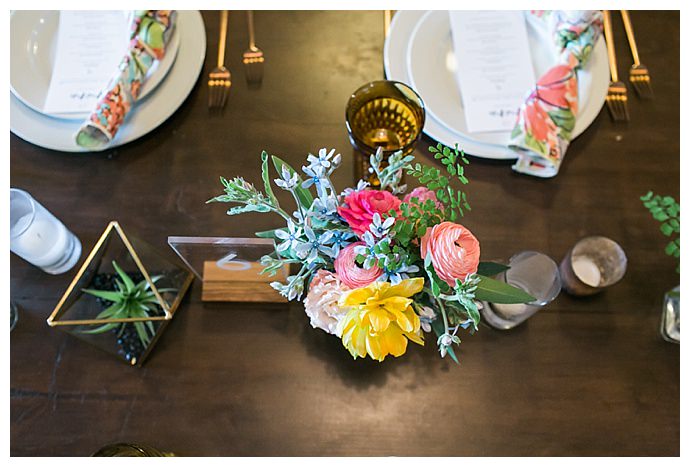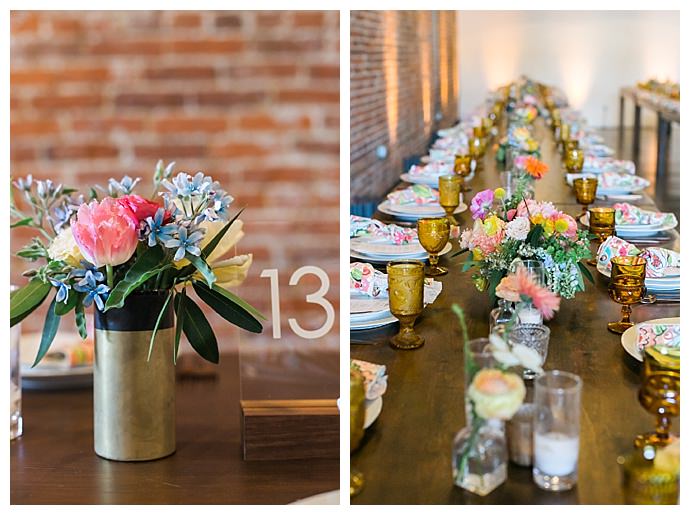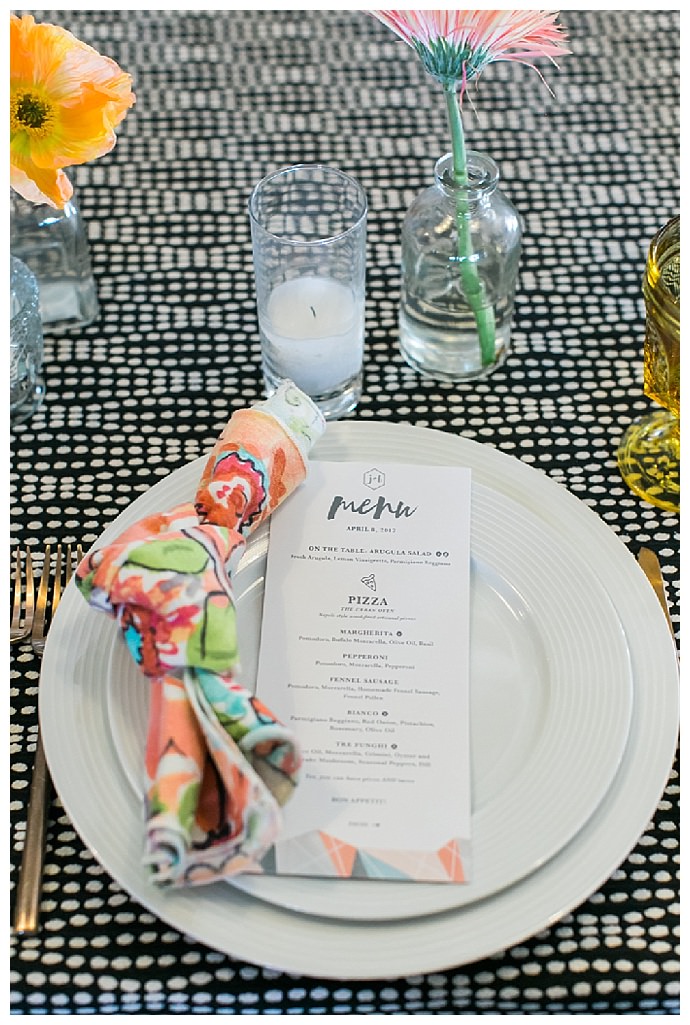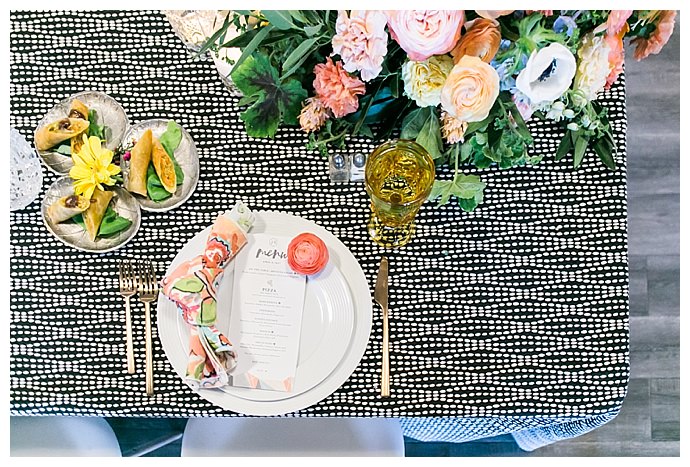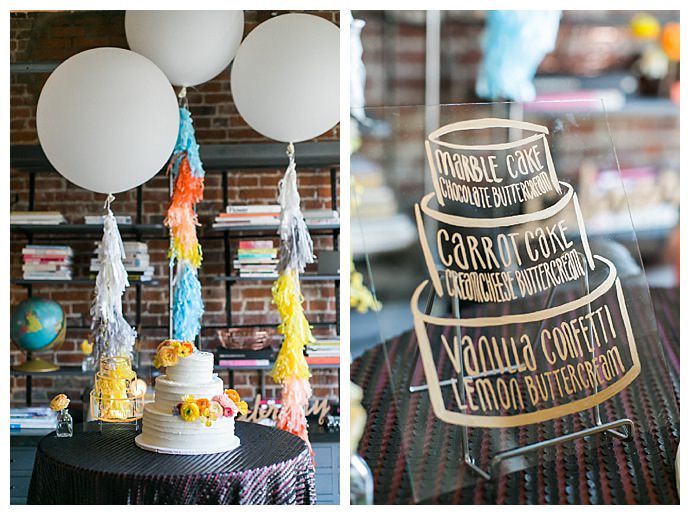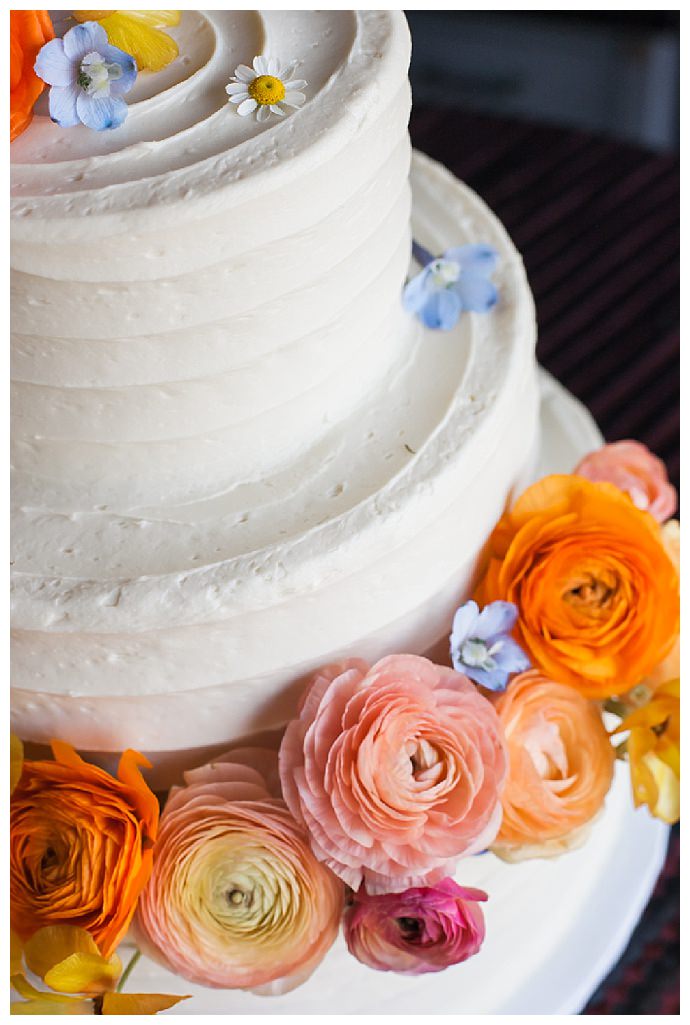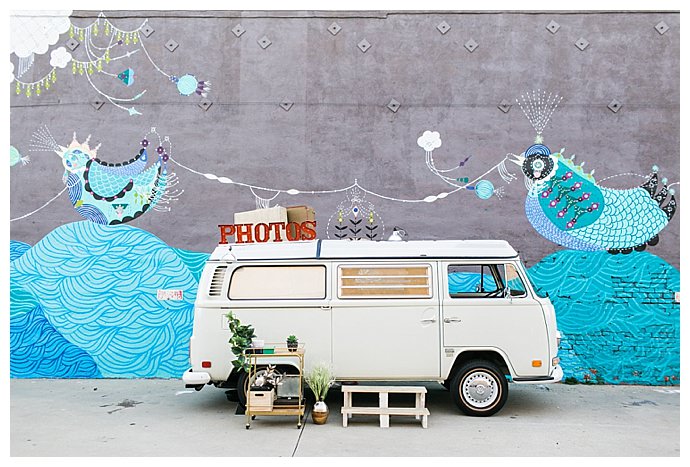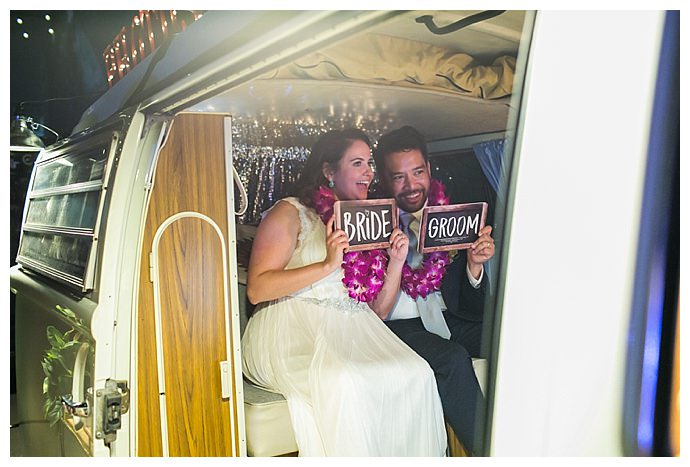 *Editor's Note: This post contains affiliate links. Each time you purchase an item via our affiliate links, Love Inc. is receiving a small percentage of the sale, thus you are helping our small, equality-minded business grow and allowing us to provide more content for YOU! Isn't that just fantastic?
Submitted via Matchology
Written by: