Follow my blog with BloglovinDavid and Lucy had never been to Lisbon, but David knew it was the perfect place to ask Lucy to be his wife. With a little help from Your Story In Photos, David constructed a plan to propose at Lisbon's historic castle and to capture the moment on camera. What he couldn't plan for was the raw emotion that spills through the photographs the moments after he drops to one knee, cementing a visual of the memory that will last the happy couple a lifetime. After Lucy said yes, the quirky city of Lisbon served as the perfect backdrop for a quick engagement session!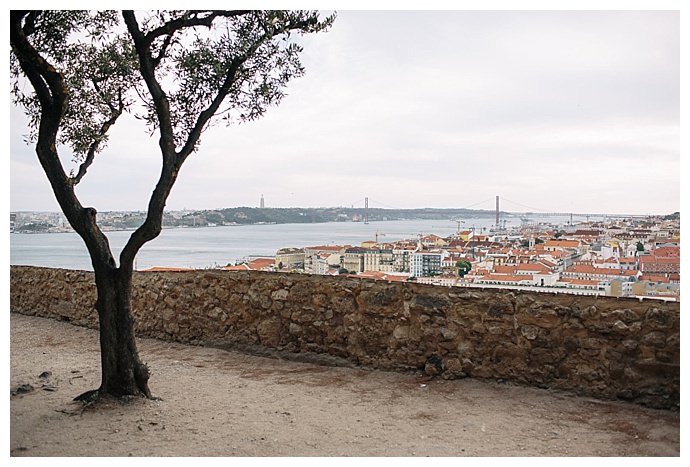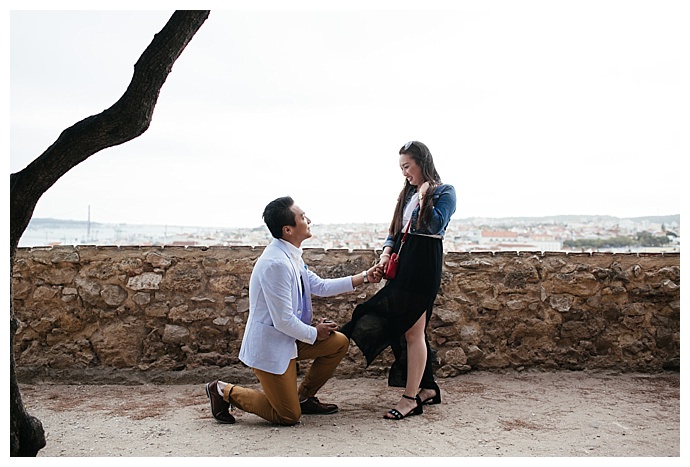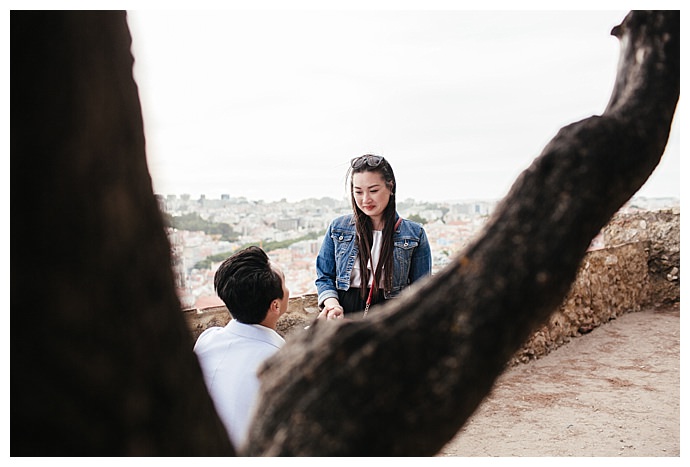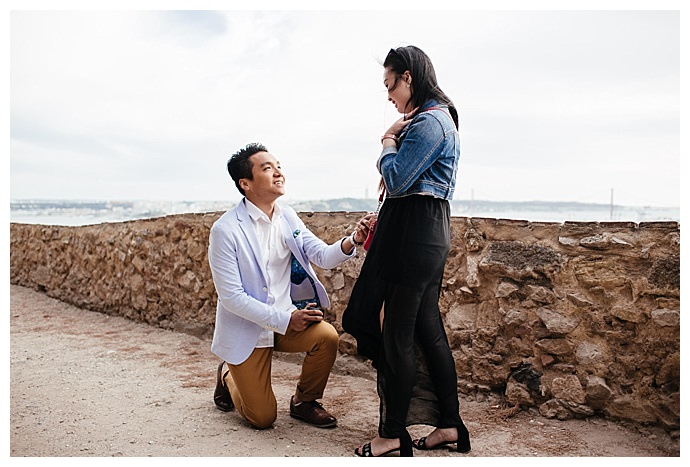 The Love Story
David and Lucy's paths first crossed while they were at a friend's birthday party. They started dating soon after, and two and a half years later, David knew he wanted to propose to his wife-to-be in an epic way. When he found out he had to go to Lisbon for work, he was reminded of a picture he saw of a proposal in Lisbon and thought it was the perfect place to arrange a surprise proposal of his own.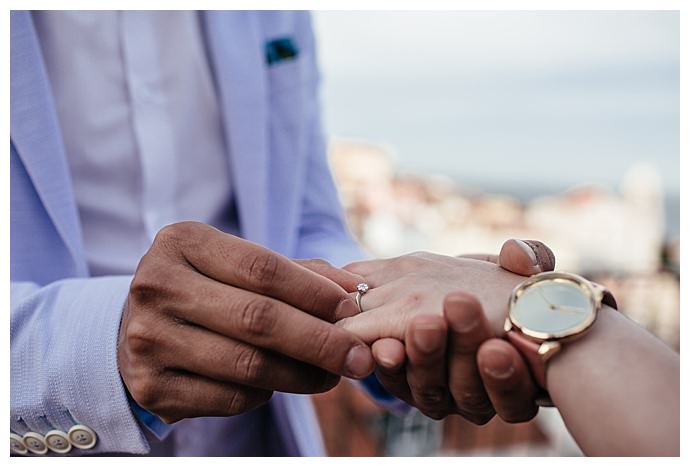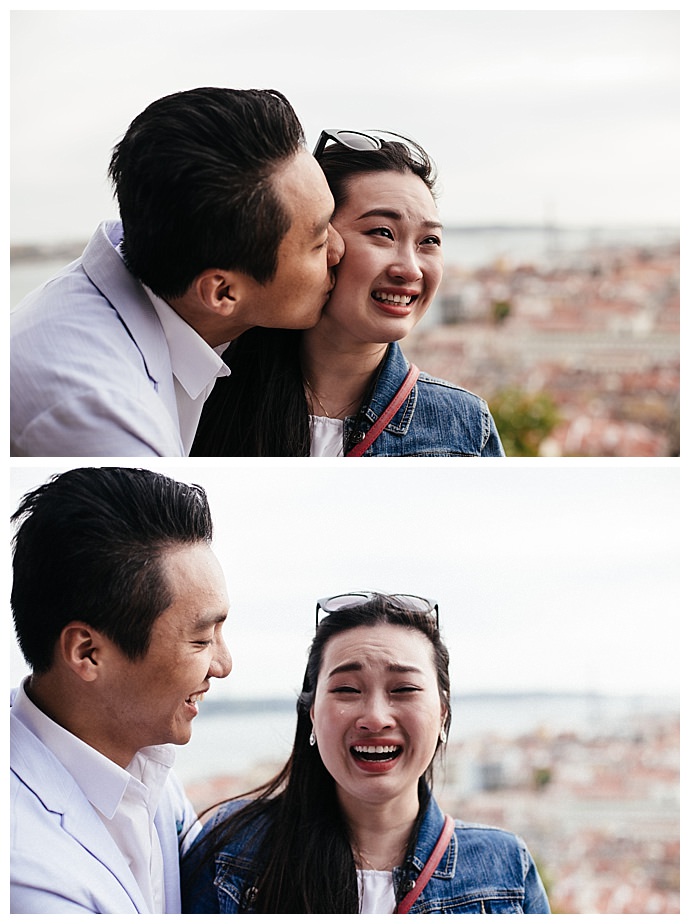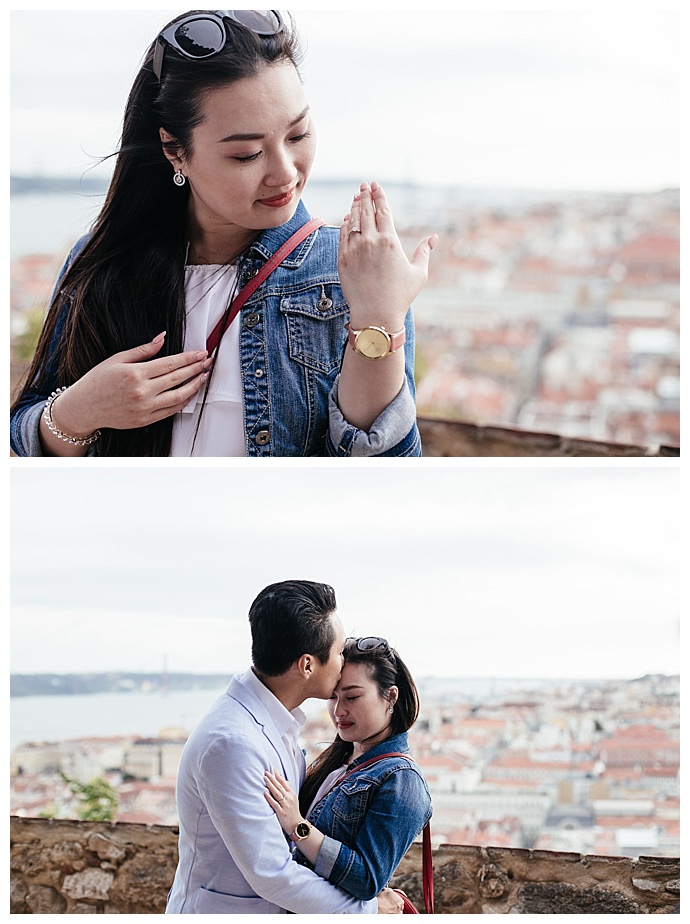 The Proposal
Before their trip to Lisbon, David contacted Your Story In Photos to capture the special moment. They helped him pinpoint the perfect spot to get down on one knee at the São Jorge Castle, which overlooks the entire city, offering breathtaking views of red rooftops and the Tagus River. They secretly devised a plan to pose as photographers working on an international assignment so that when David and Lucy arrived at the spot, they'd ask to take a picture of them together. 
The weekend had finally arrived, and the happy couple jetted off to Lisbon, meanwhile David was doing everything he could to make sure Lucy didn't suspect a thing. "I didn't want her to even dream that I was proposing that weekend, so I carried the ring with me everywhere I went," he says. "I wanted to be sure there was no chance she could find it in the hotel room." When the day arrived, everything went according to plan. David and Lucy got to the castle and took in the view before two photographers asked to take their picture. "As they started to shoot, I kneeled down and told her a bunch of things that neither of us can remember very well, I got the ring from my pocket and asked her if she'd marry me," David says. Lucy was completely taken by surprise, the shock washing across her face. And with tears in her eyes, she said yes! "I got emotional, too," David says. "It was so perfect — exactly as I wanted it to be and more."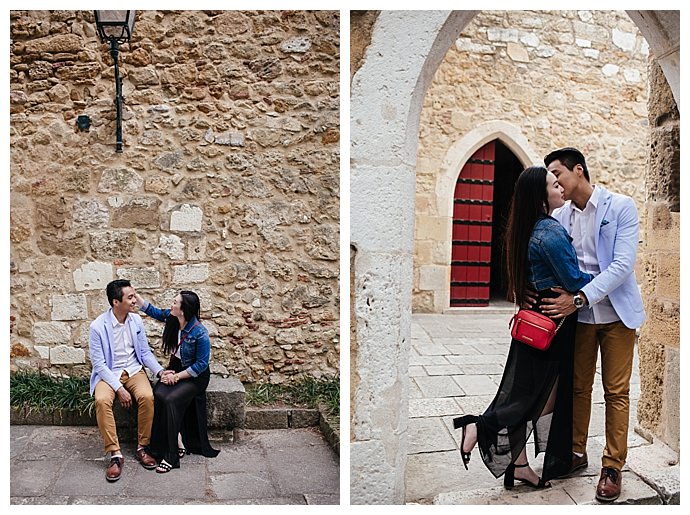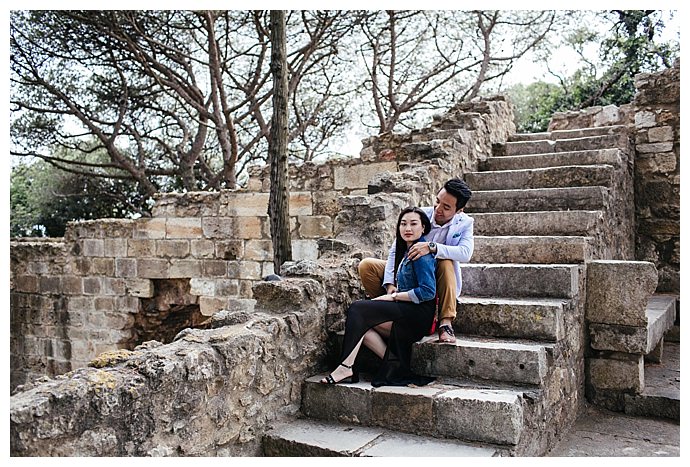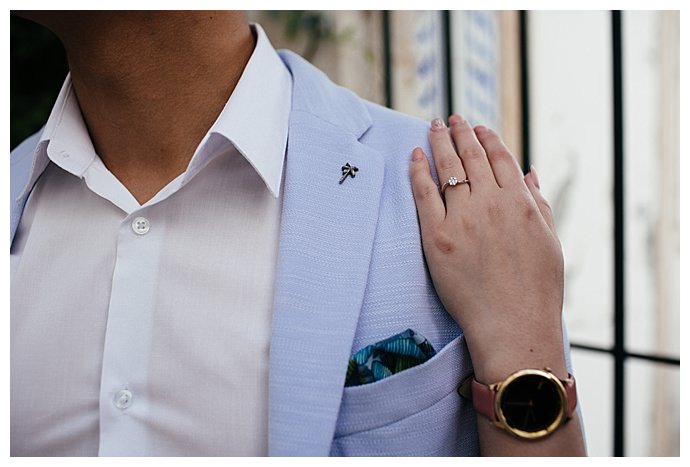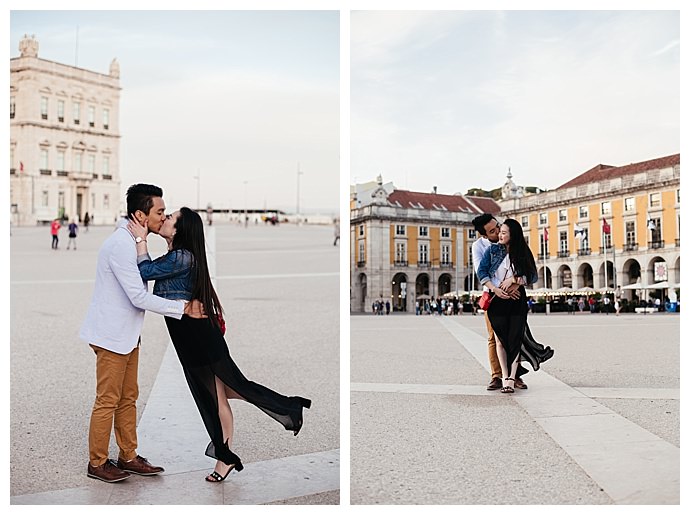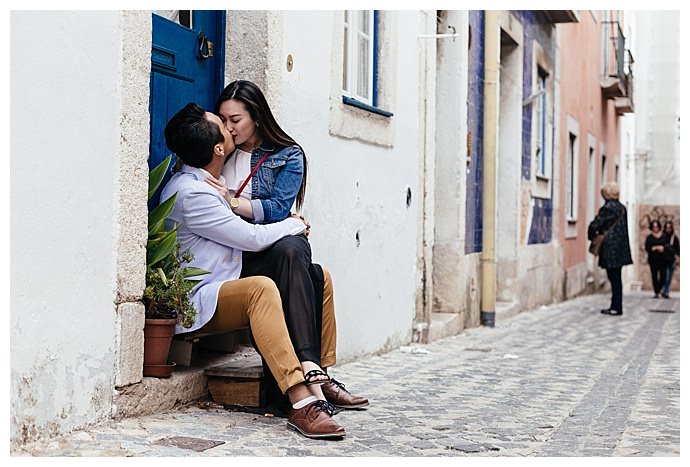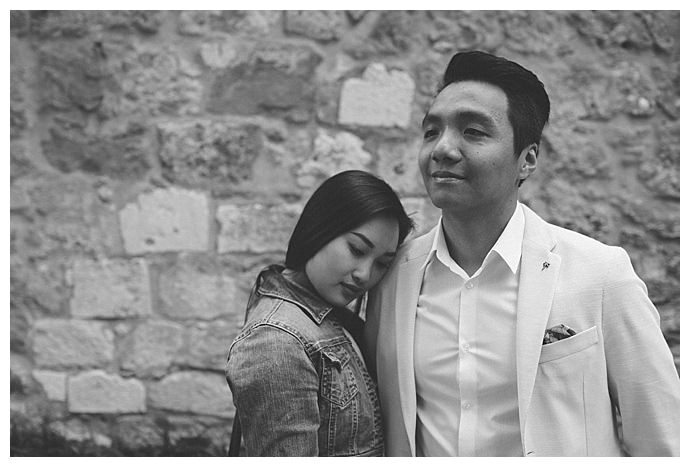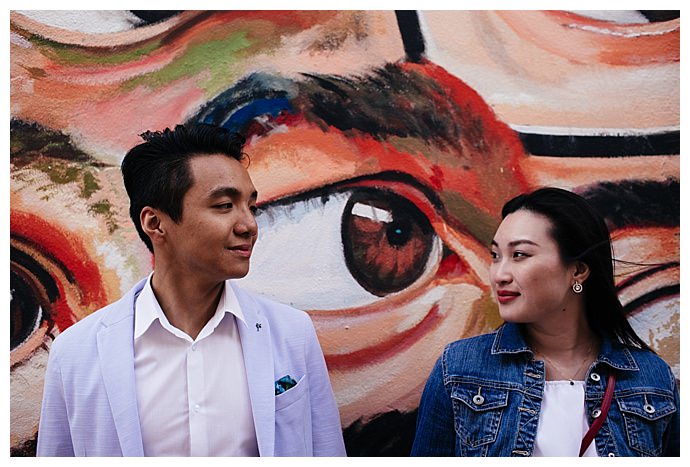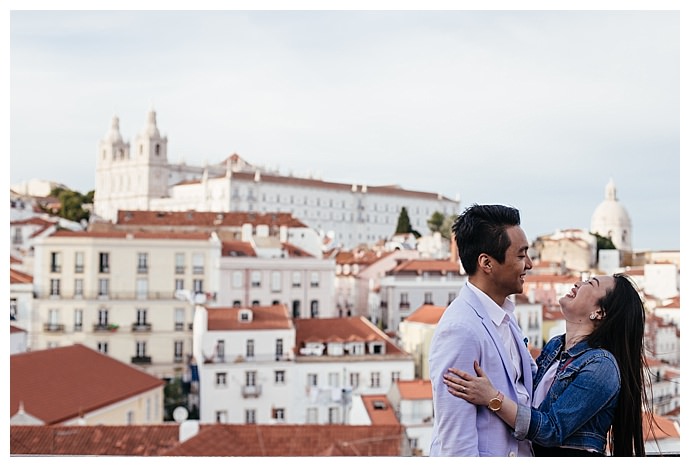 The Ring
David had flowers in mind when he was designing Lucy's ring, which has a unique silver band with seven beautiful small stones.