After more than 12 years together, James and Mark planned an epic celebration to kick off the beginning of the rest of their lives together. From a choreographed first dance that blew their guests away to personalized details that made their wedding one of a kind, this navy and copper wedding was nothing short of a dream. With help from Kathryn Pederson Events to bring their vision to life and David and Tania Photography to capture all the special moments, the grooms made sure everything about their wedding day reflected who they are as a couple.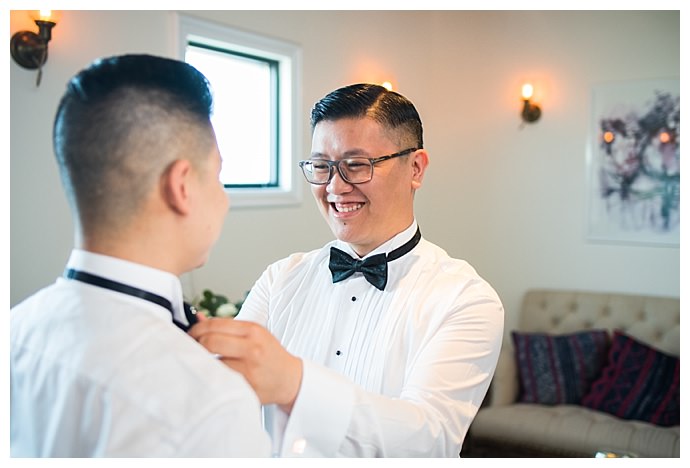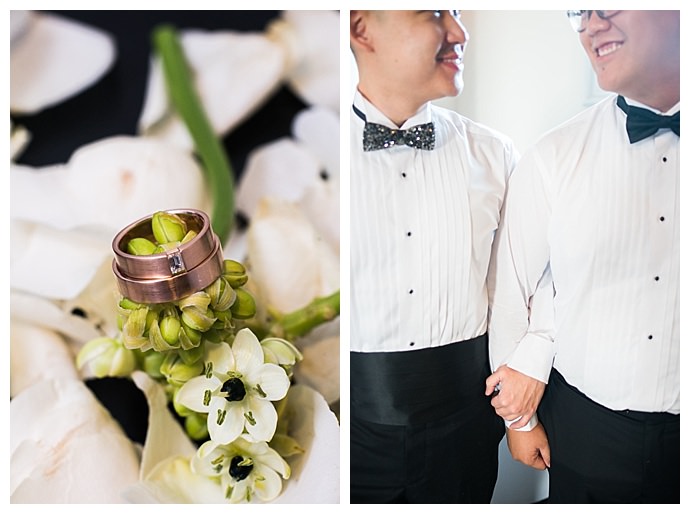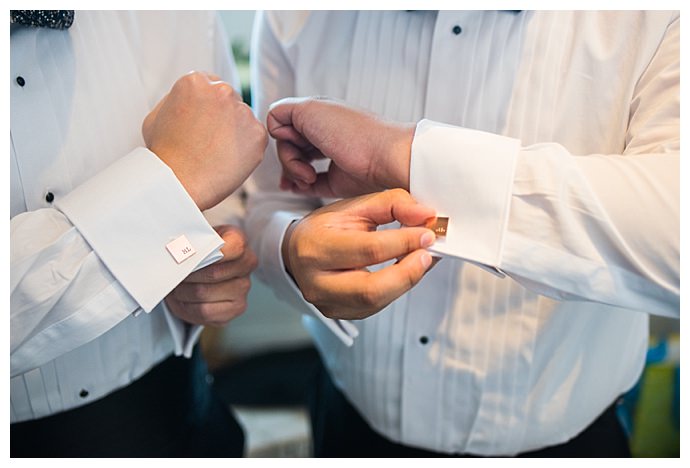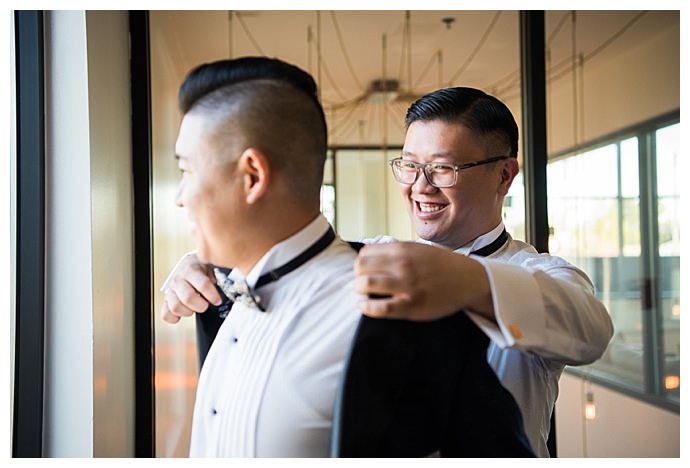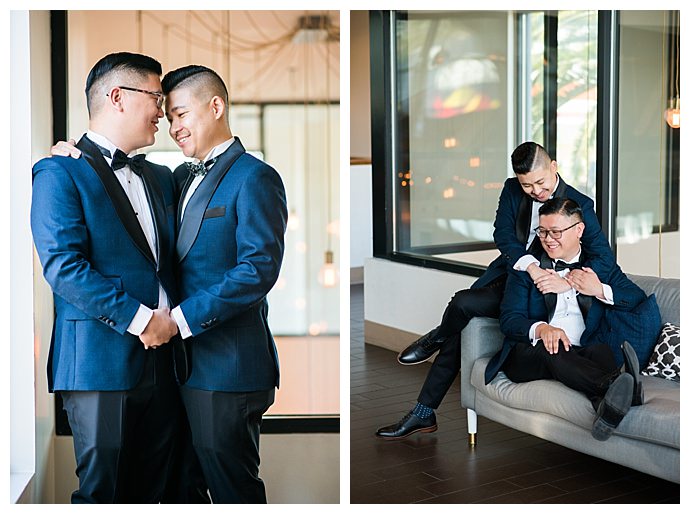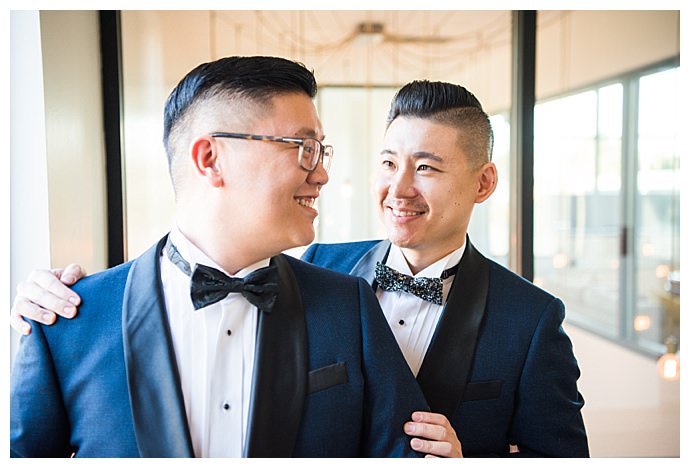 The Love Story
James and Mark were attending the same university, but the first time they talked, they were separated by the Pacific Ocean. While Mark was studying abroad in Korea during his senior year, James became friends with some of the same people in Mark's friend group at University of California Irvine. Halfway across the world, Mark kept hearing stories about James, and they eventually connected online. When they finally met in person, it wasn't long before they started dating.
Twelve years later, Mark proposed to James on a trip to Vegas. As a foodie, James had once said he'd rather have an onion ring than a diamond, so Mark arranged for room service to bring them a tray of onion rings. When James took the lid off the plate and saw the onion rings, the next thing he saw was Mark down on one knee.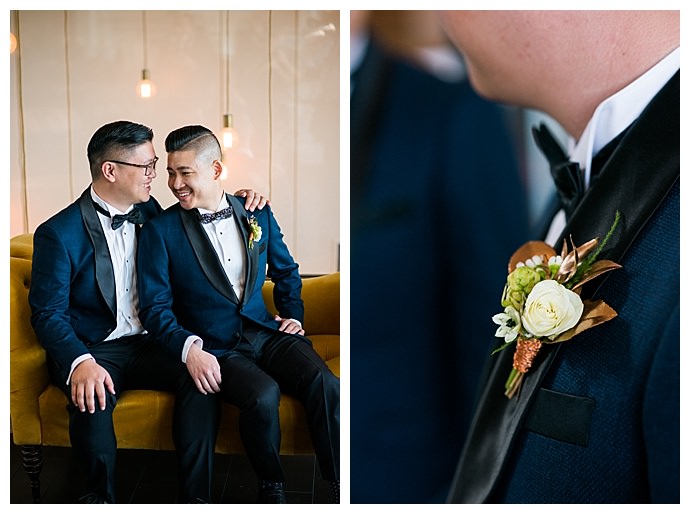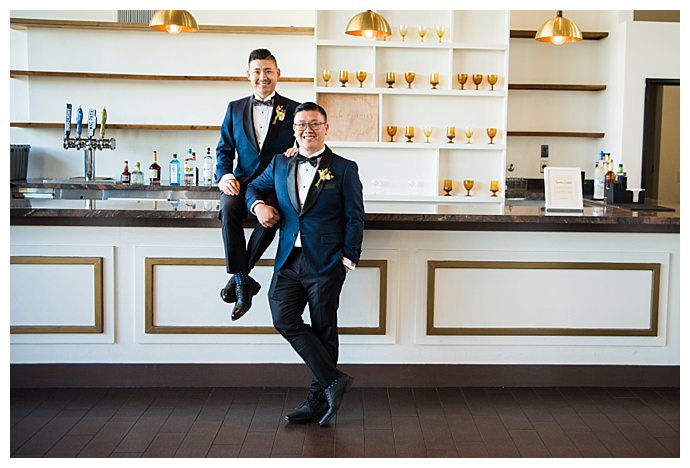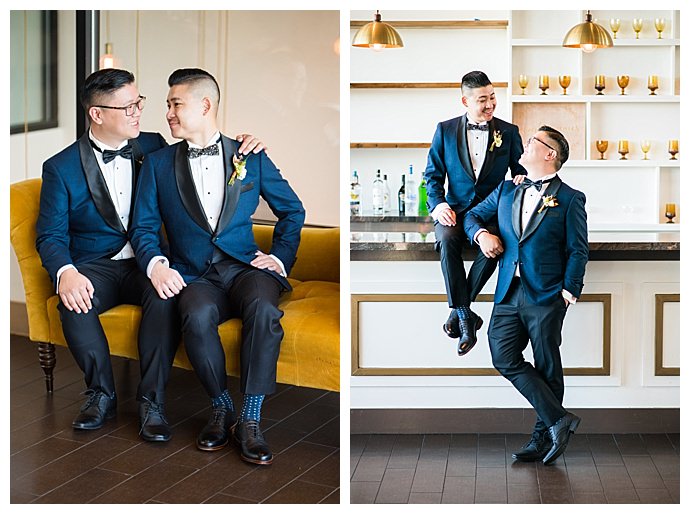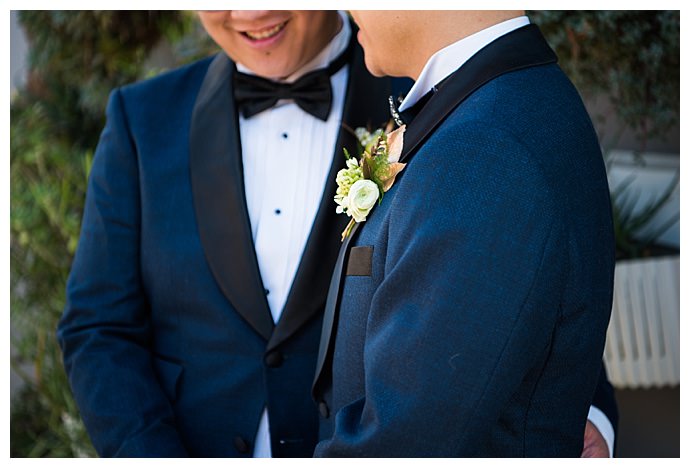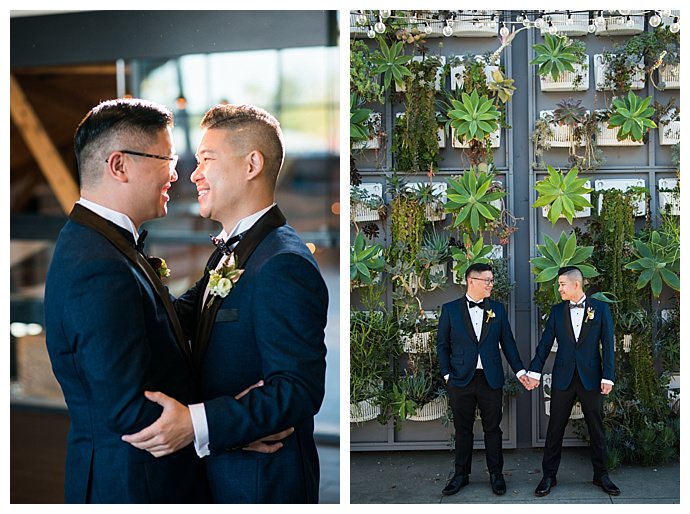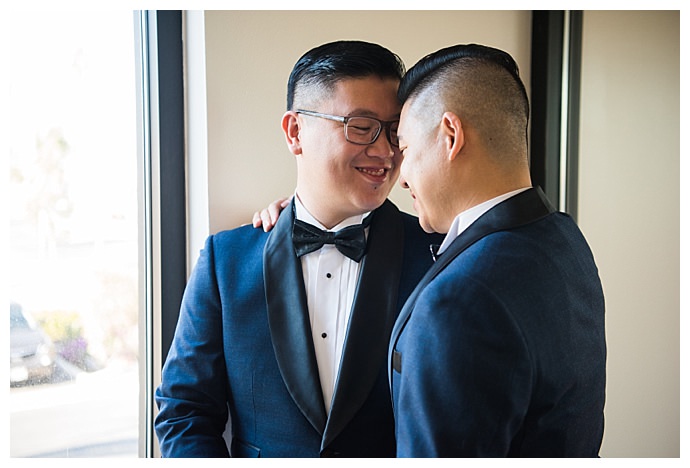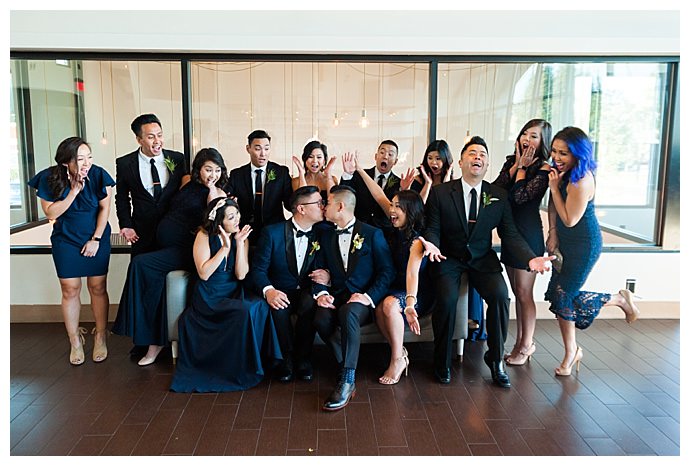 The Ceremony
When James and Mark were searching for venues, they were so excited to come across The Colony House in Anaheim. "We bought our first home together in Anaheim so it was important for us to get married in this city as well," the grooms say. "The concrete floor, brick walls and the exposed wooden beams all fit our style. We also loved all of the natural light that beamed through the top floor and thought the succulent wall would be amazing for photos."
After walking hand-in-hand down the aisle, James and Mark put a fun and unique twist on the ring exchange. In keeping with their onion ring proposal, their ring bearer carried two onion rings down the aisle on a ring pillow, and before they slipped their actual wedding rings on their fingers, they each ate an onion ring. After the kiss and before they walked back up the aisle, the wedding party joined them for a celebratory shot to get the party started!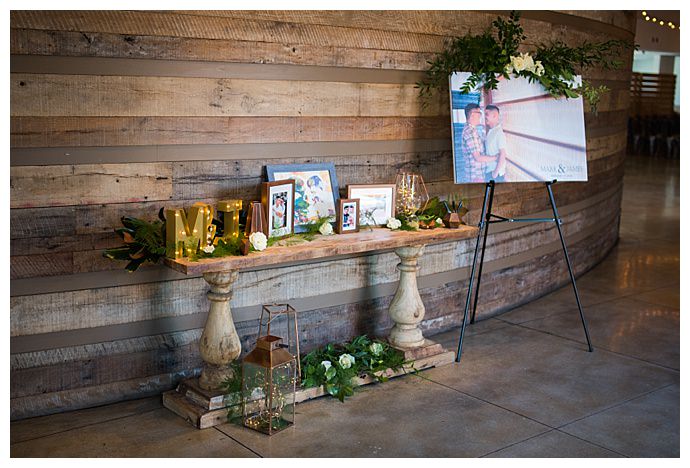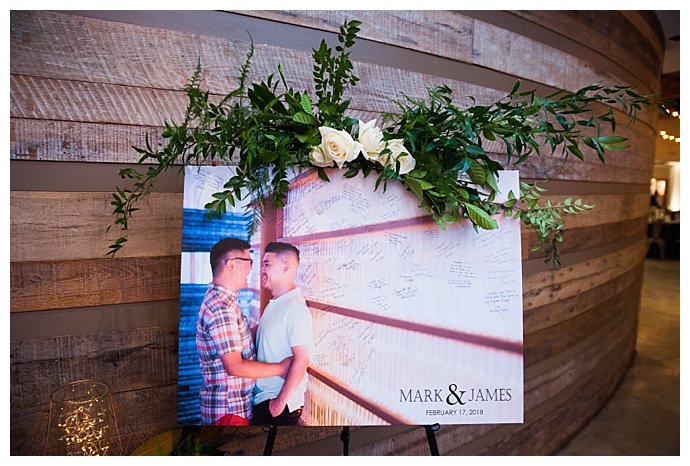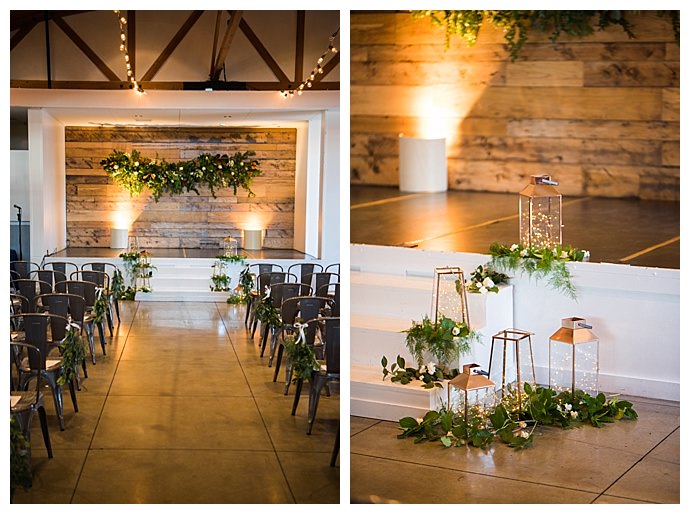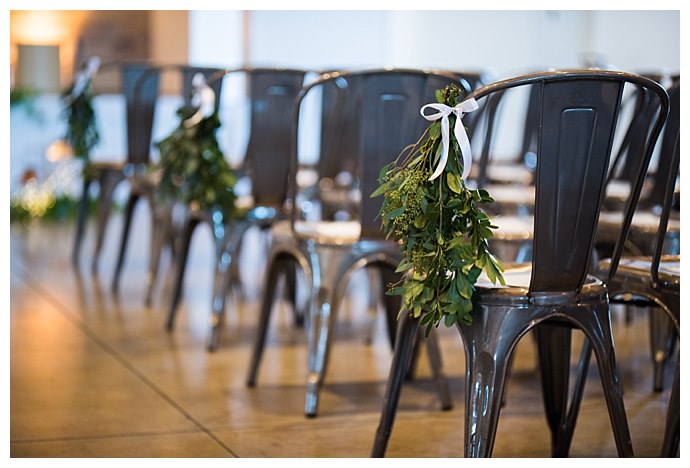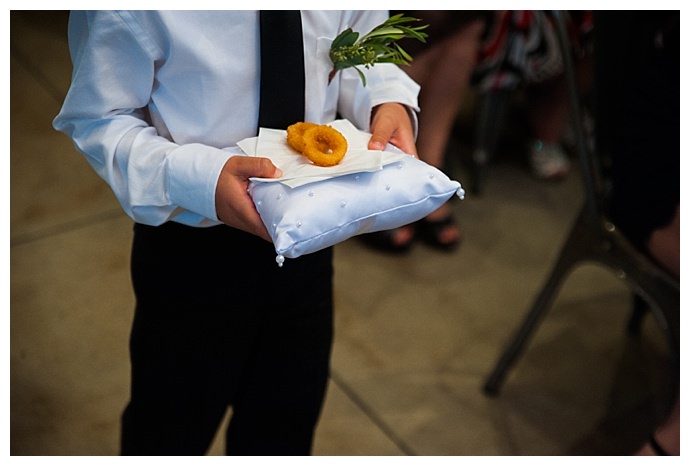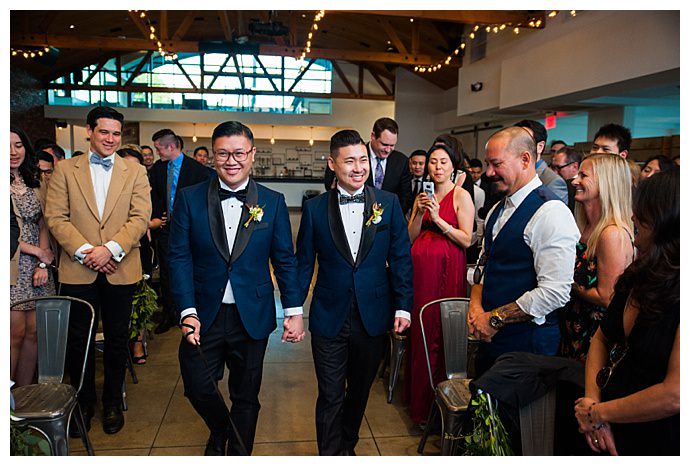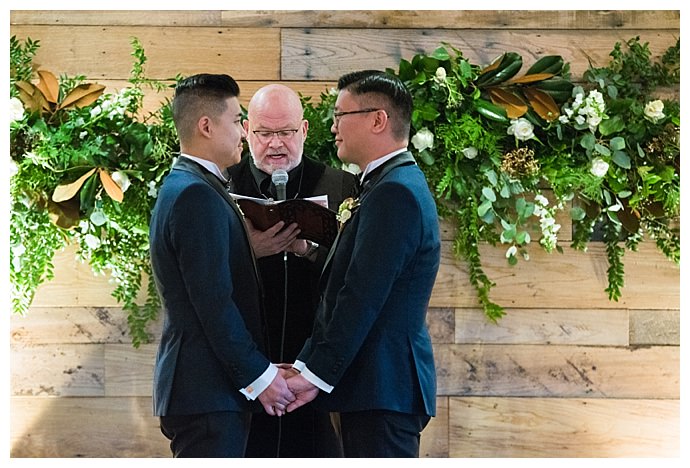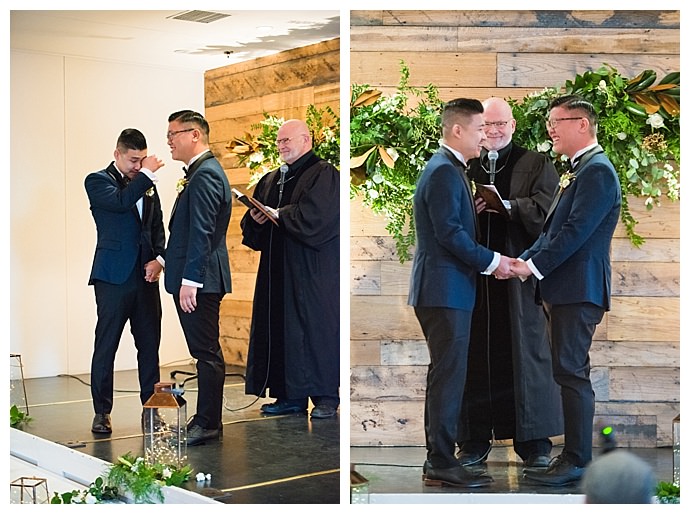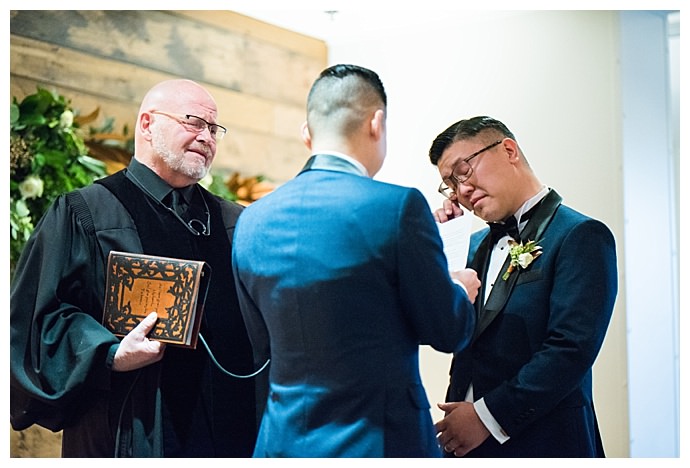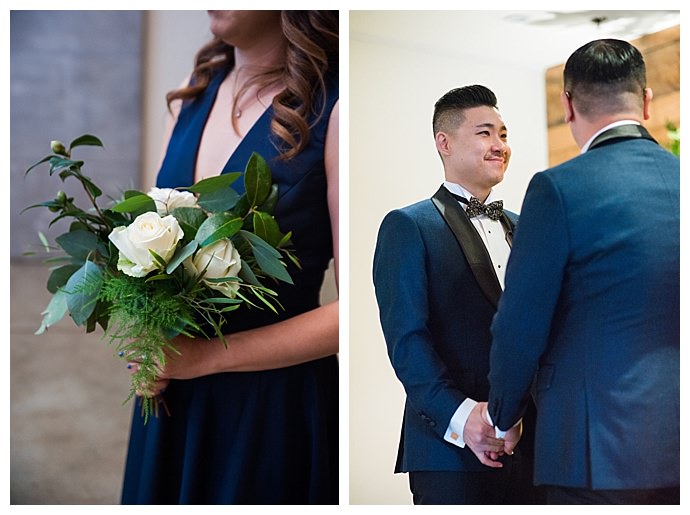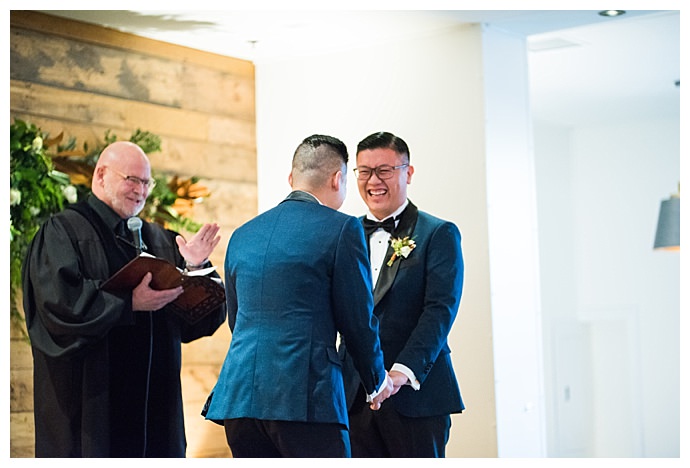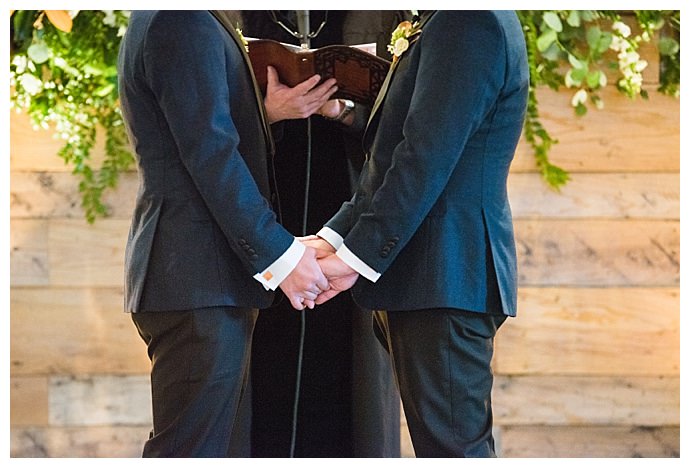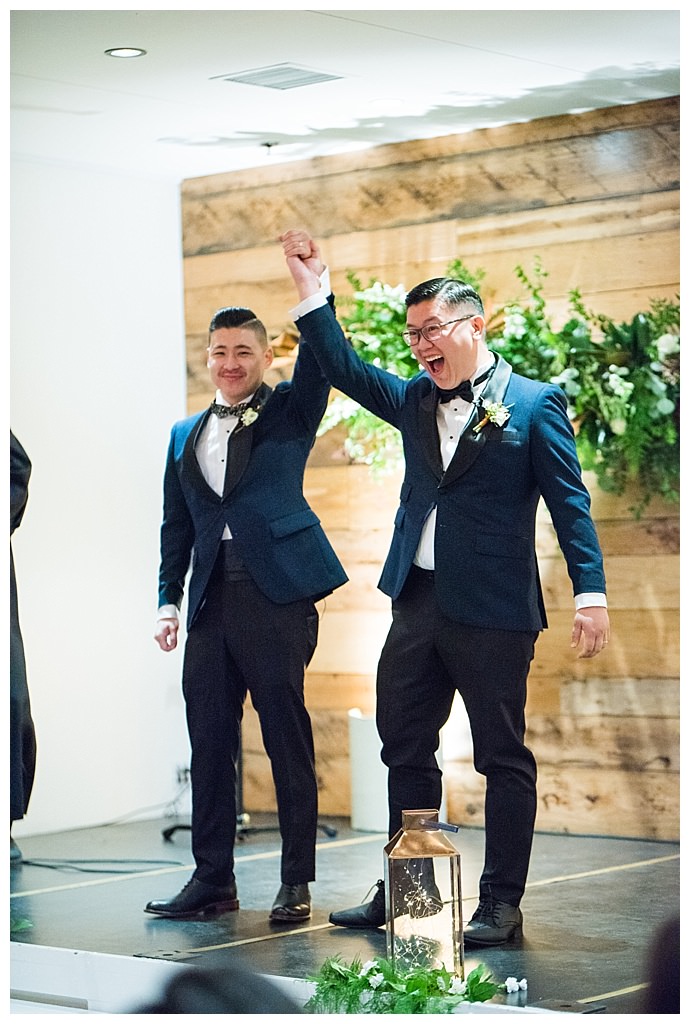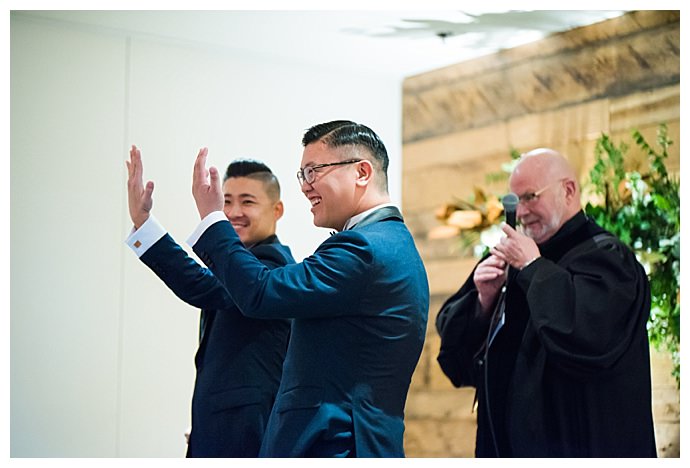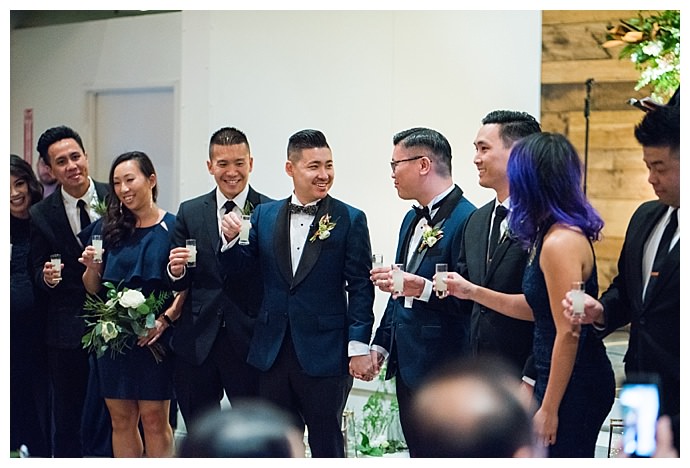 The Party
James and Mark had so much fun personalizing the details of their wedding. For escort cards, they strung polaroid photos of all their guests against a wooden palette, and they created two signature cocktails, which they named after themselves: Juicy James and 50 Shades of Mark. They sprung for a luxe color palette of navy and copper and decorated the reception tables with lush garlands of eucalyptus peppered with white roses.
As the grooms were announced, they made their way straight onto the dance floor for their first dance to Mariah Carey's "Always Be My Baby," and just before the song came to an end, Mark and James had an epic surprise in store for their guests. With a little help from the Dancing Concierges, they launched into a four-minute choreographed performance to songs by Britney Spears, Usher and Fifth Harmony. Luckily Theater 10 Films was there to capture the whole thing on film because it was one of the most exciting first dances we've ever seen! Be sure to check out the video below!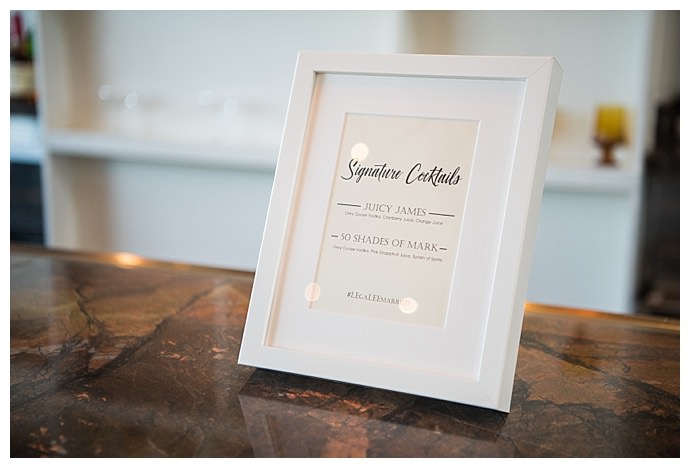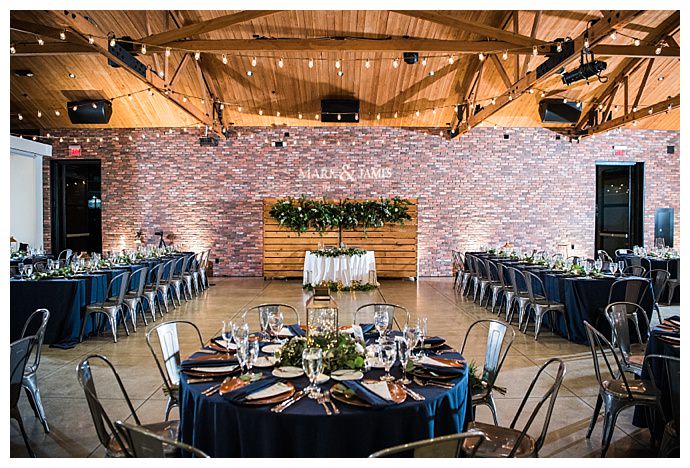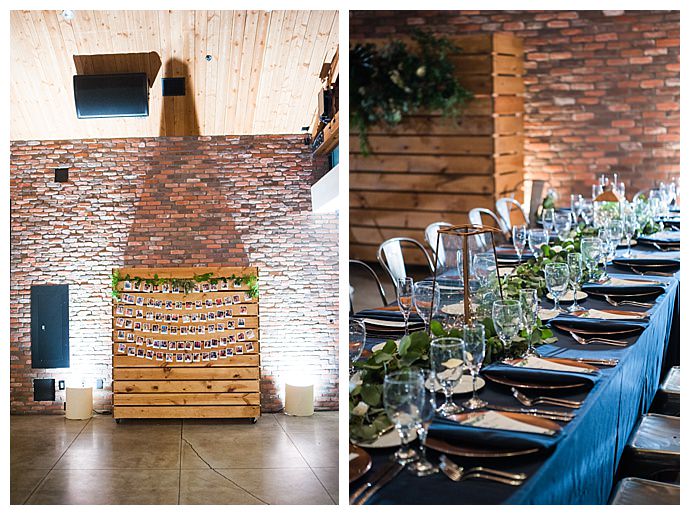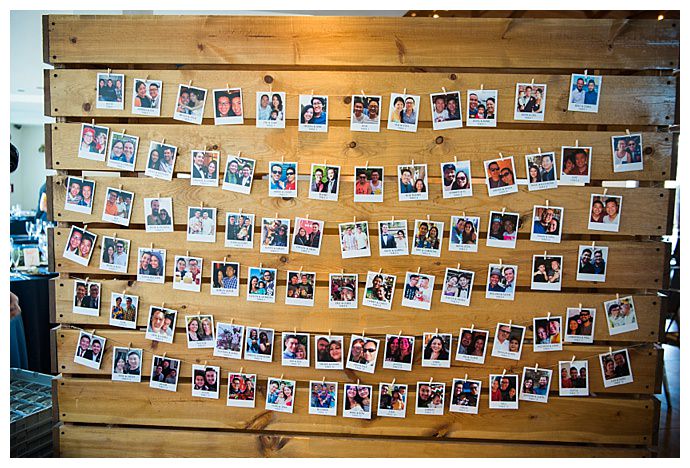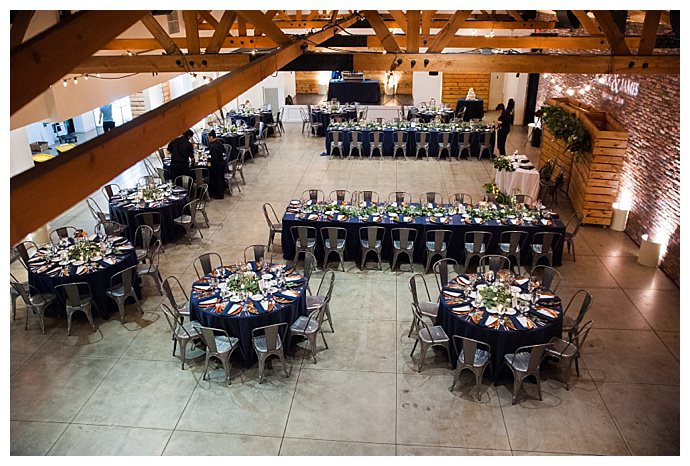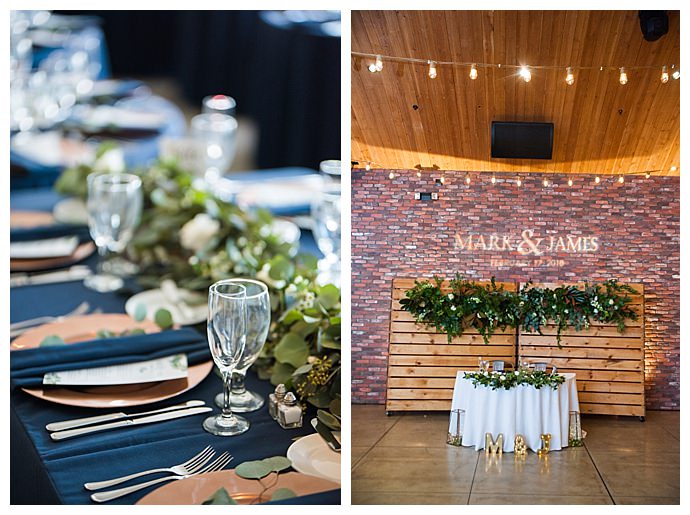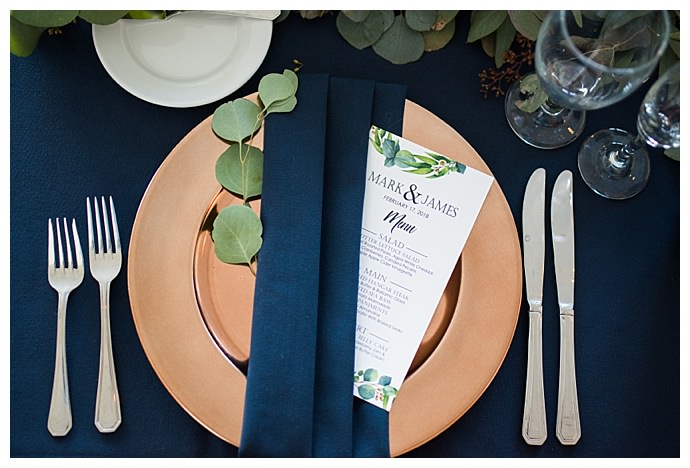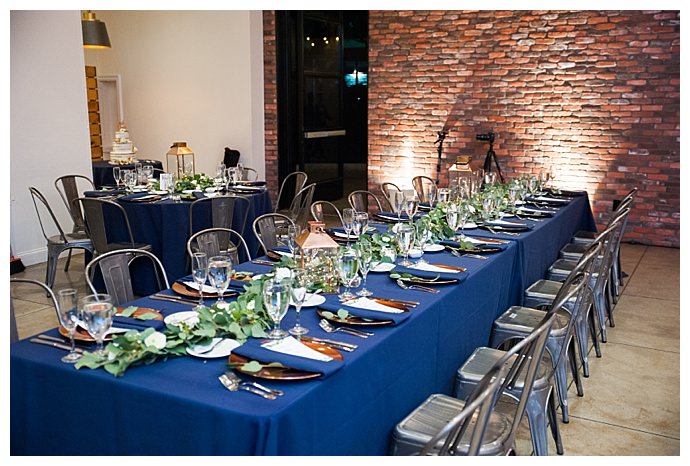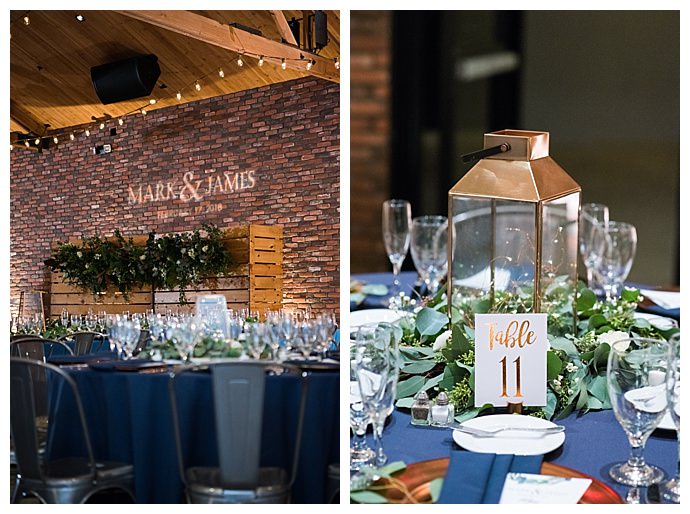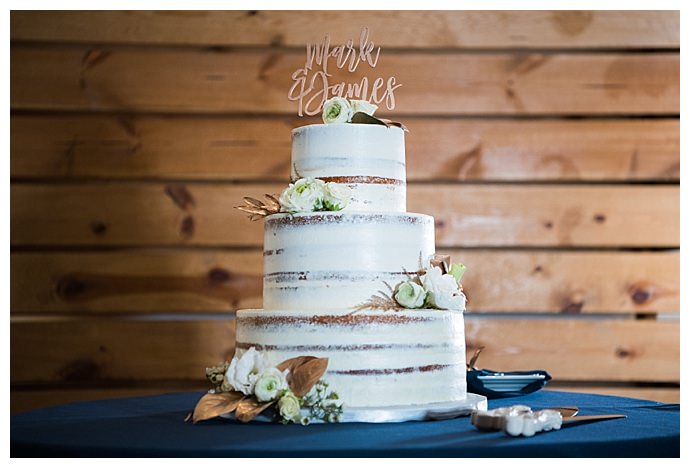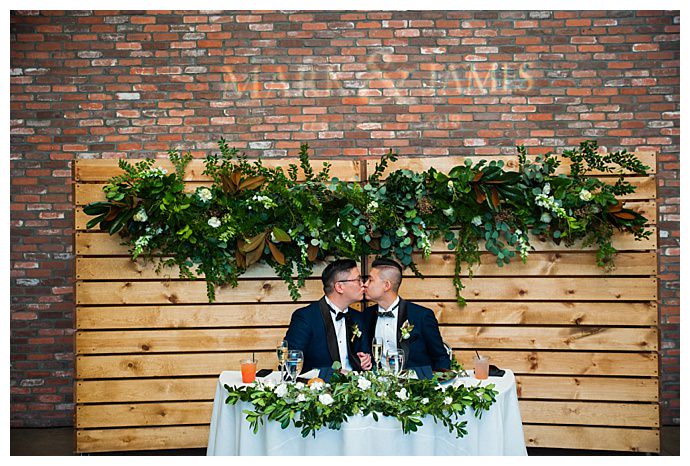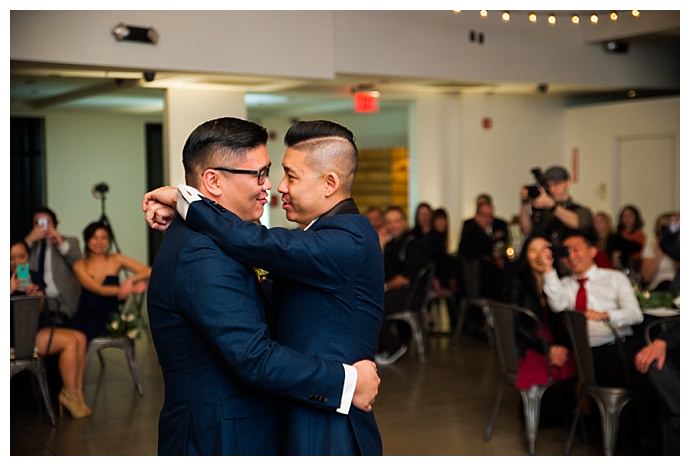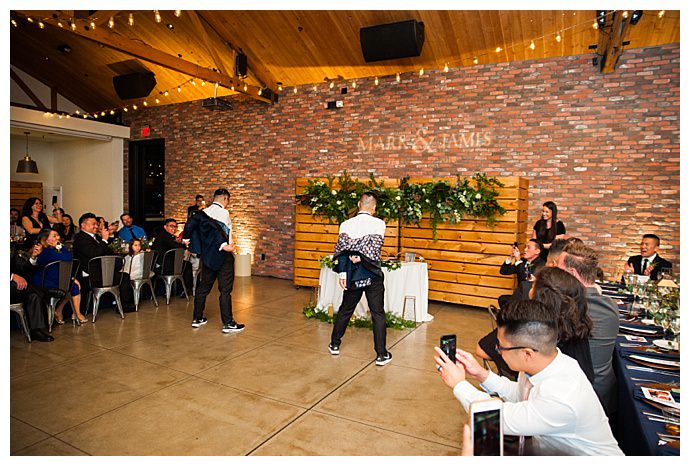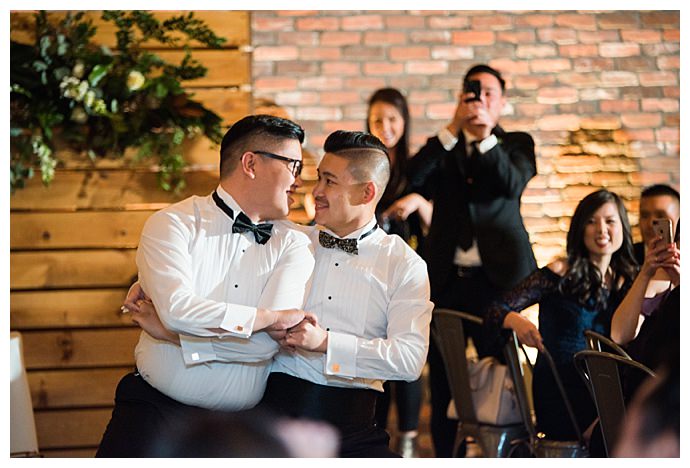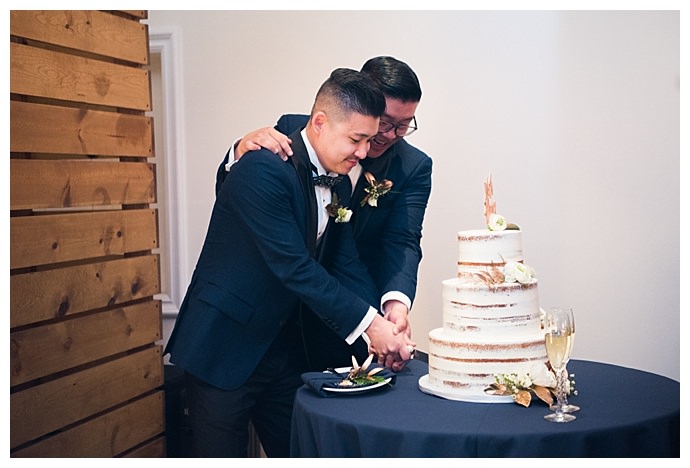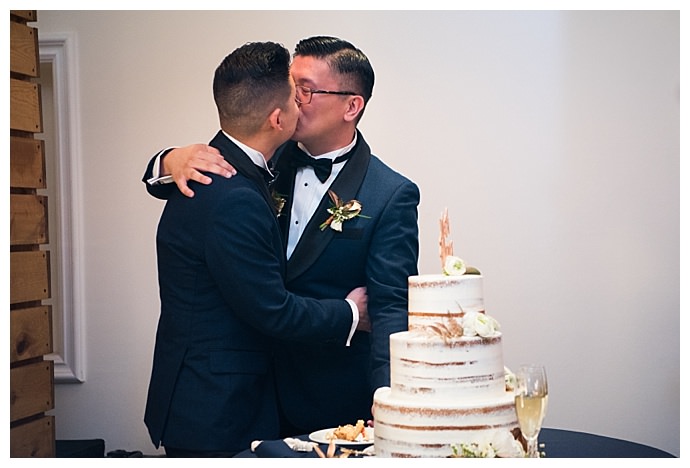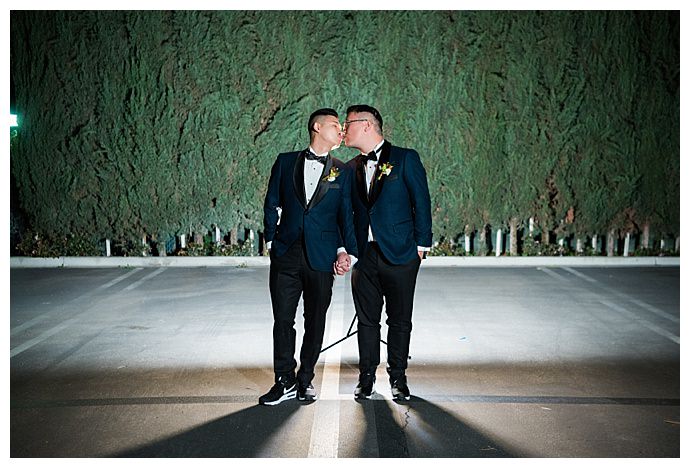 *Editor's Note: This post contains affiliate links. Each time you purchase an item via our affiliate links, Love Inc. is receiving a small percentage of the sale, thus you are helping our small, equality-minded business grow and allowing us to provide more content for YOU! Isn't that just fantastic?
Written by: