Ryan and Jackson's love story started on Grindr with some swiping help from Jackson's high school friend he was visiting in Huntington Beach, California. Ryan happened to be living in Huntington Beach and Jackson was finishing grad school in North Hollywood. After a week of messaging the two met for what was a really awkward first date. Jackson thought this meant Ryan was disinterested so the talking slowed down but a month later Jackson gave it another shot and made the two hour, traffic-filled drive for a dinner and movie date to give Ryan a second try. The awkwardness had dissipated and from that night on Jackson and Ryan were spending every night together meaning one of them was spending three to four hours in the car each day to be together. Three months later the couple met halfway, literally, and bought a condo that was split between their work locations.
Jackson knew Ryan was the one he wanted to marry, even before the two moved in together. They talked a lot about their future wedding which led to Jackson asking Ryan to marry him with a romantic proposal in Laguna Beach surrounded by rose petals and 100 roses. The newly engaged drove off in a rented convertible to celebrate with 40 friends and few family members at a friend's house.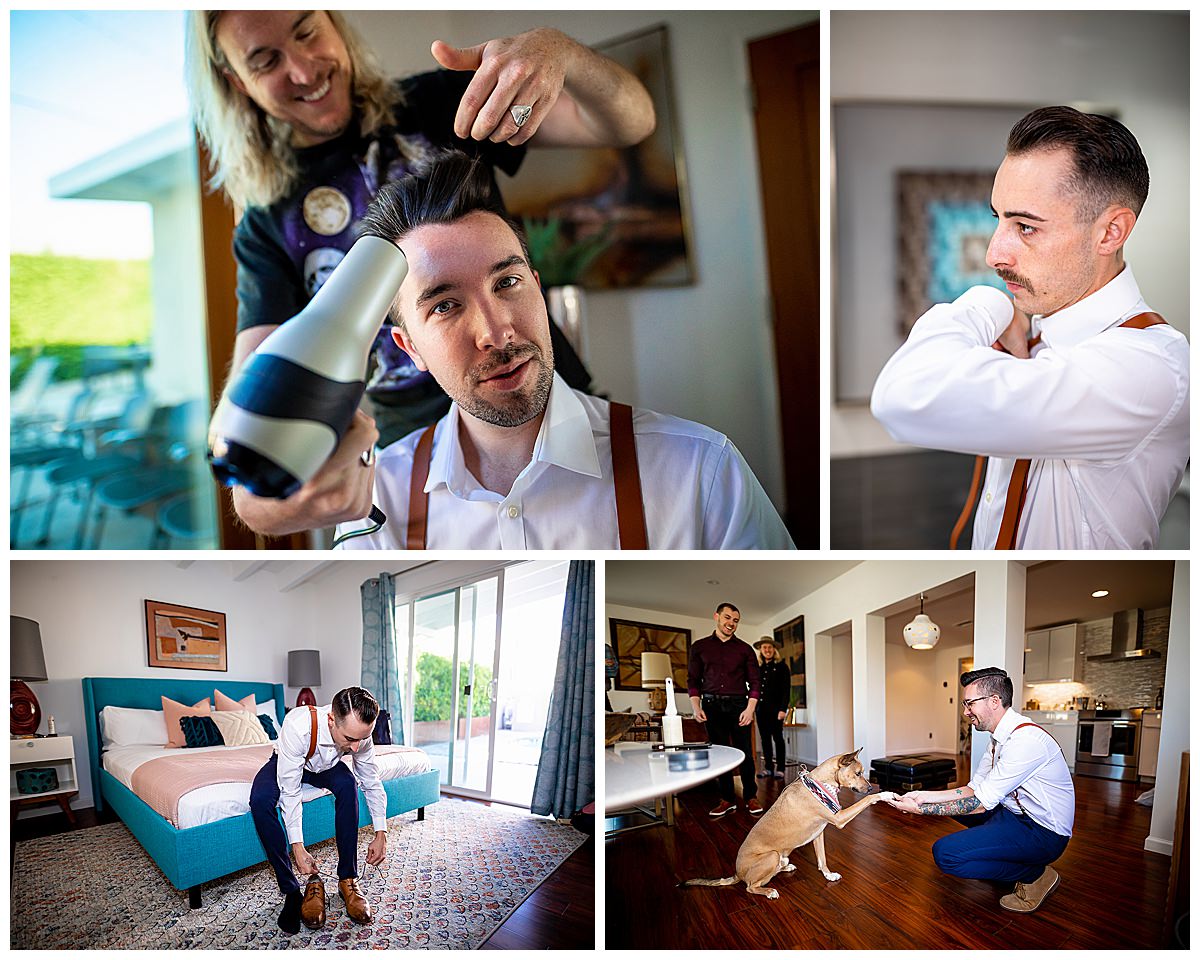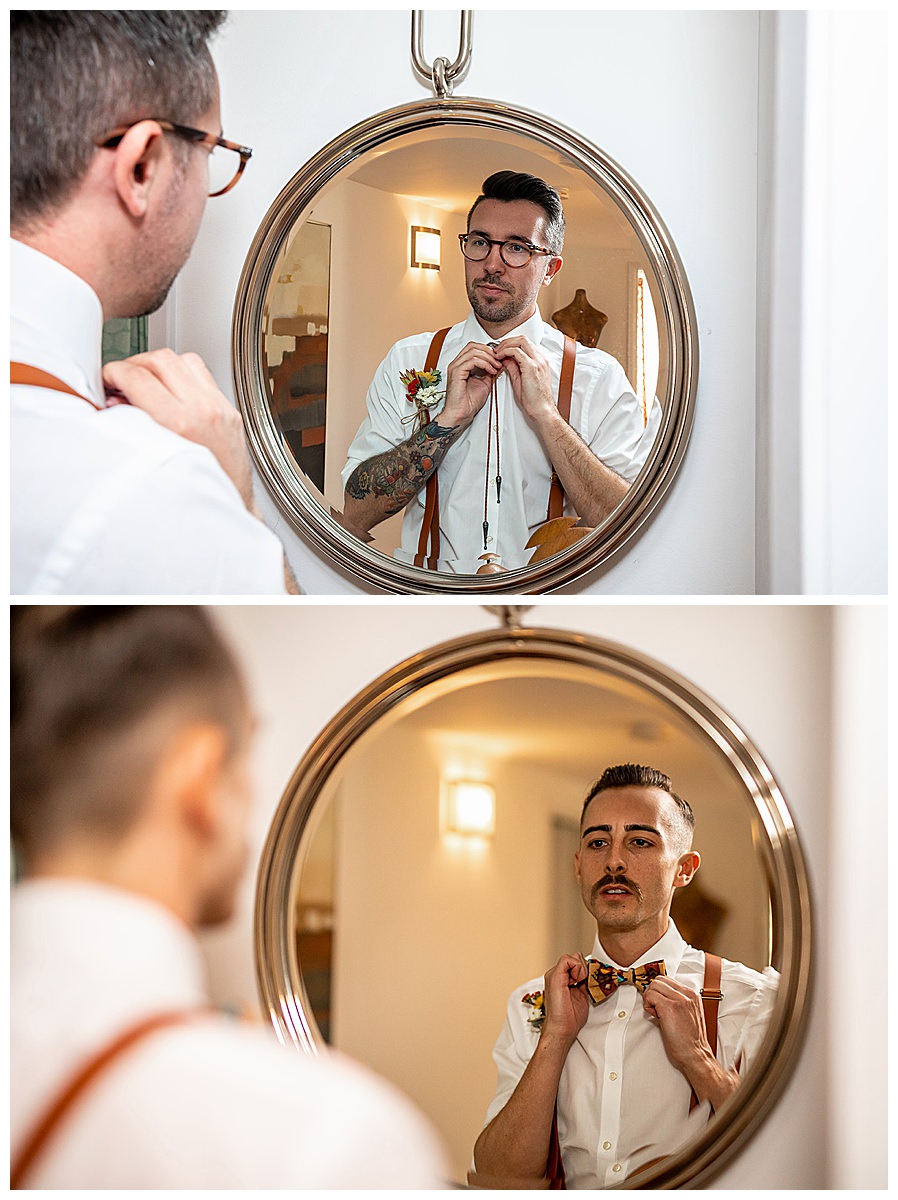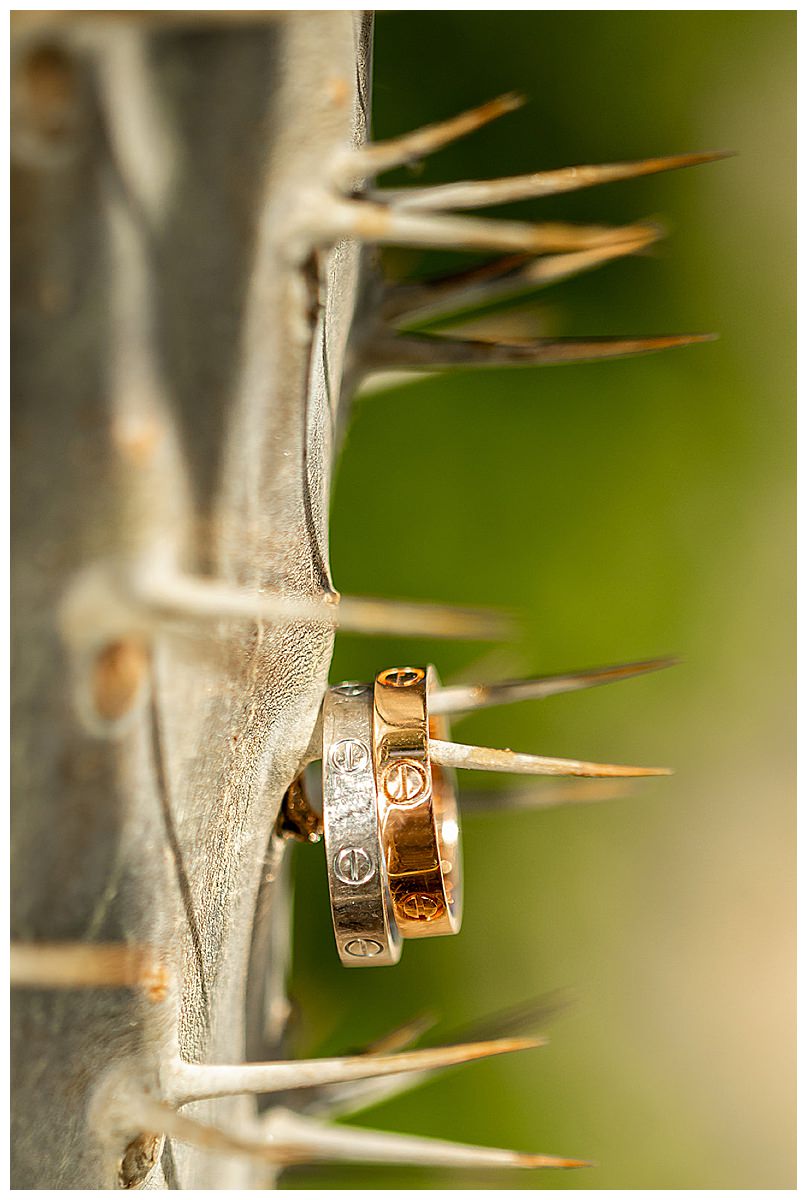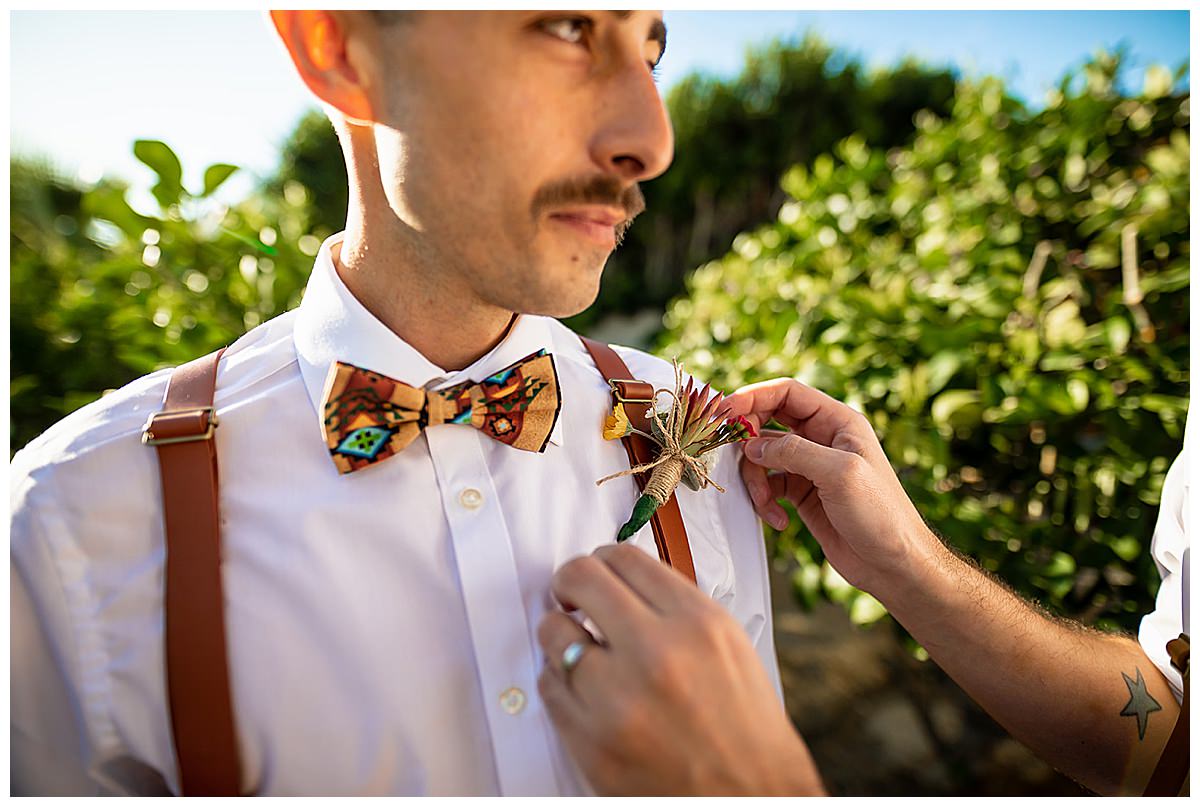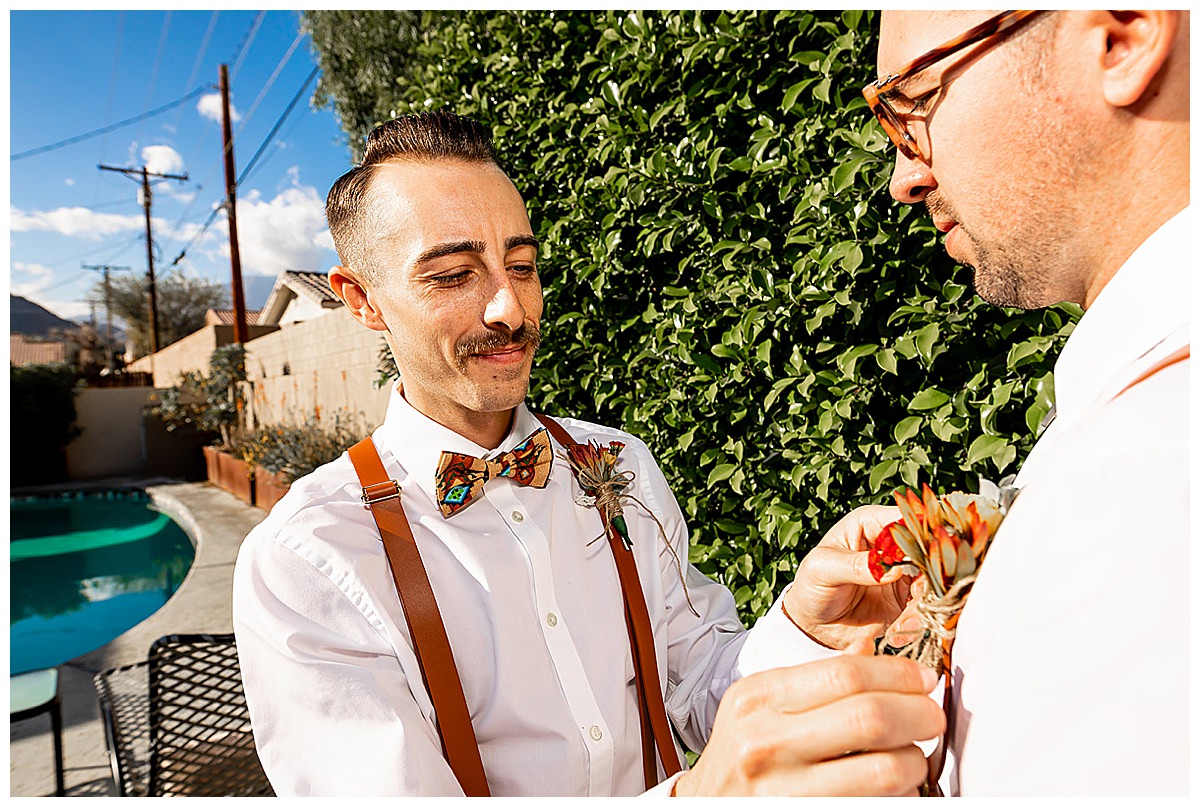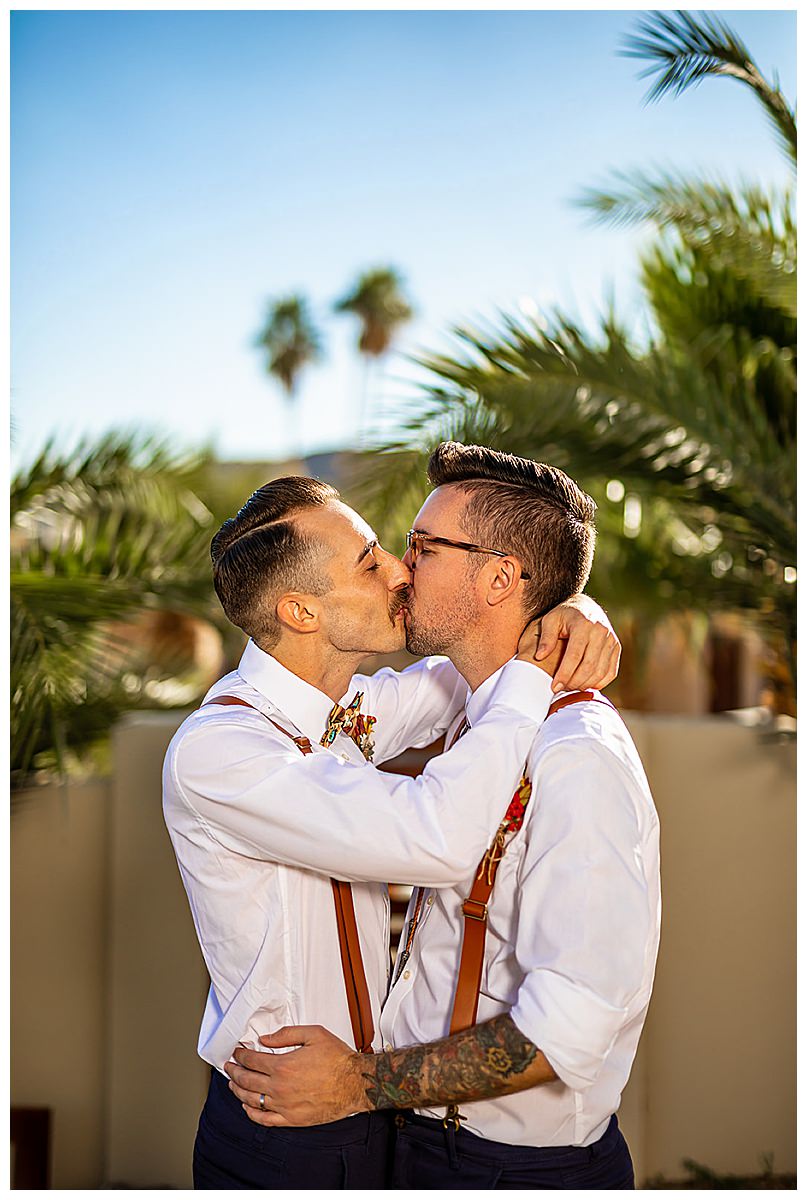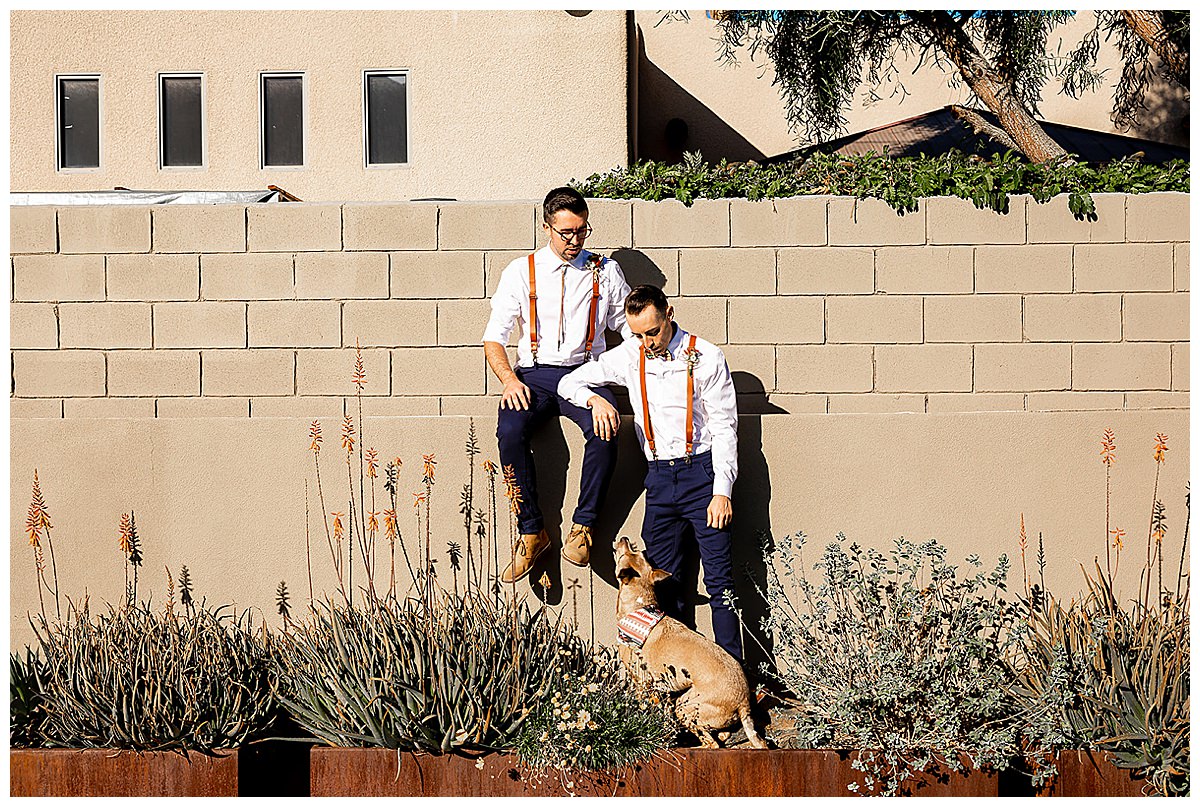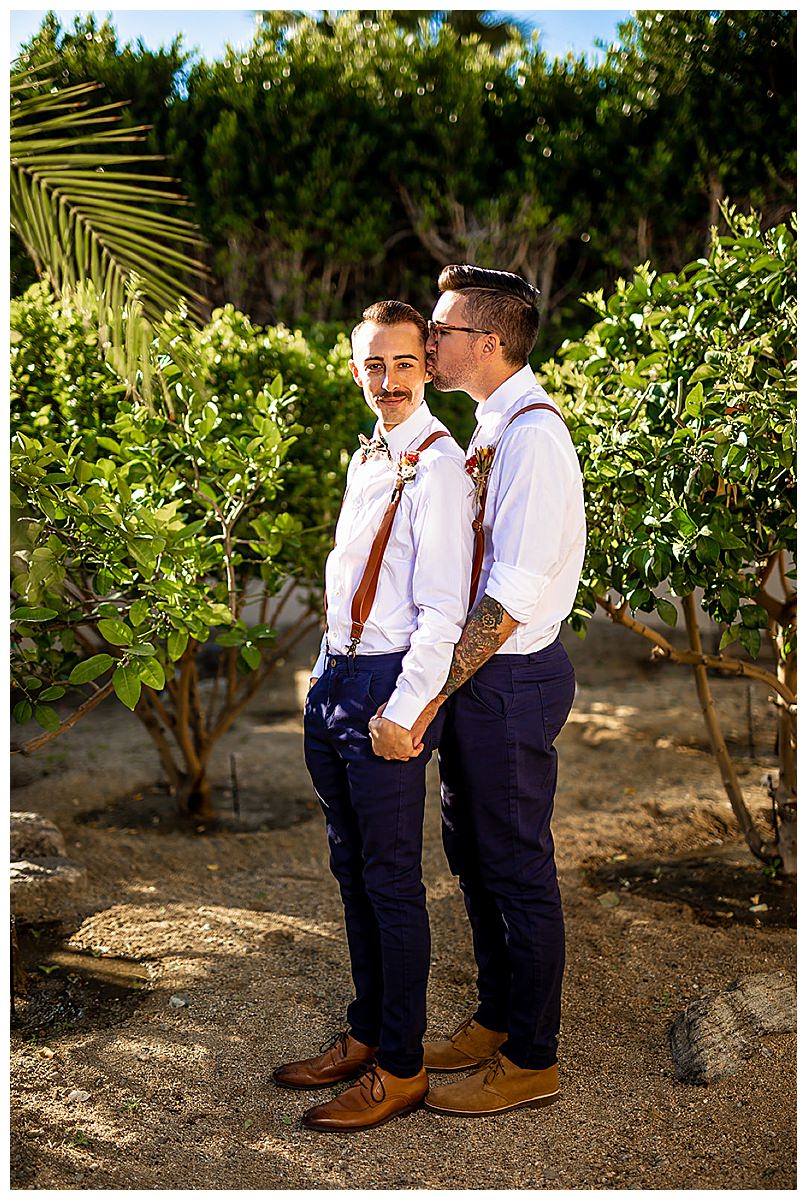 While planning their wedding, Jackson and Ryan realized that the long guest list and large venue they had envisioned was not what they really wanted. Two months of stressful planning later they decided to narrow all their plans down to 12 close friends and a free outdoor venue.
The desert is a special location for Jackson and Ryan. During their relationship, they would take monthly trips to the Coachella Valley to stay in Palm Springs, camp in Joshua Tree or get an Airbnb with friends. Having an outdoor wedding was important to the couple for the symbolism of nature and how naturally their relationship had progressed over the last three years.
Ryan and Jackson chose an Airbnb in La Quinta, California so they could stay with their guests and spend the wedding day getting ready together. There was a walking trail nearby the house and the day before the wedding their photographer, Kyle Christensen, suggested they walk a little further down the path which led to them finding the perfect ceremony spot.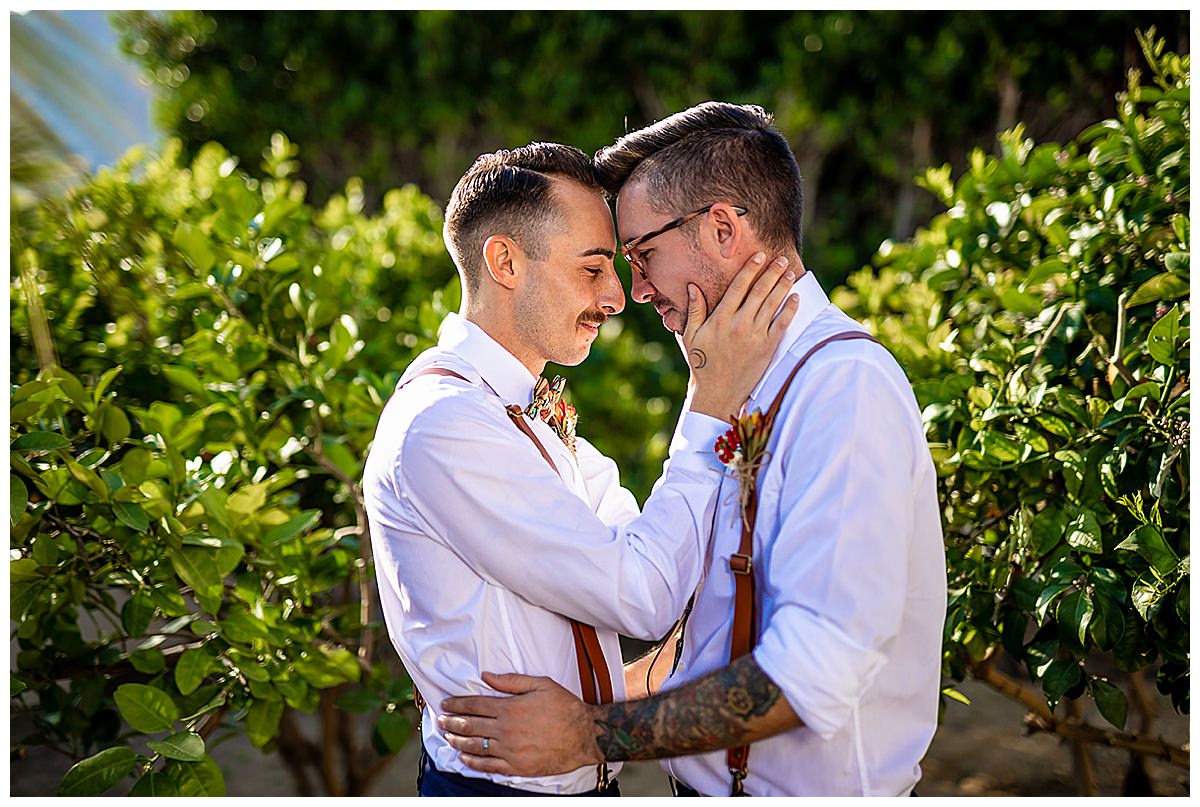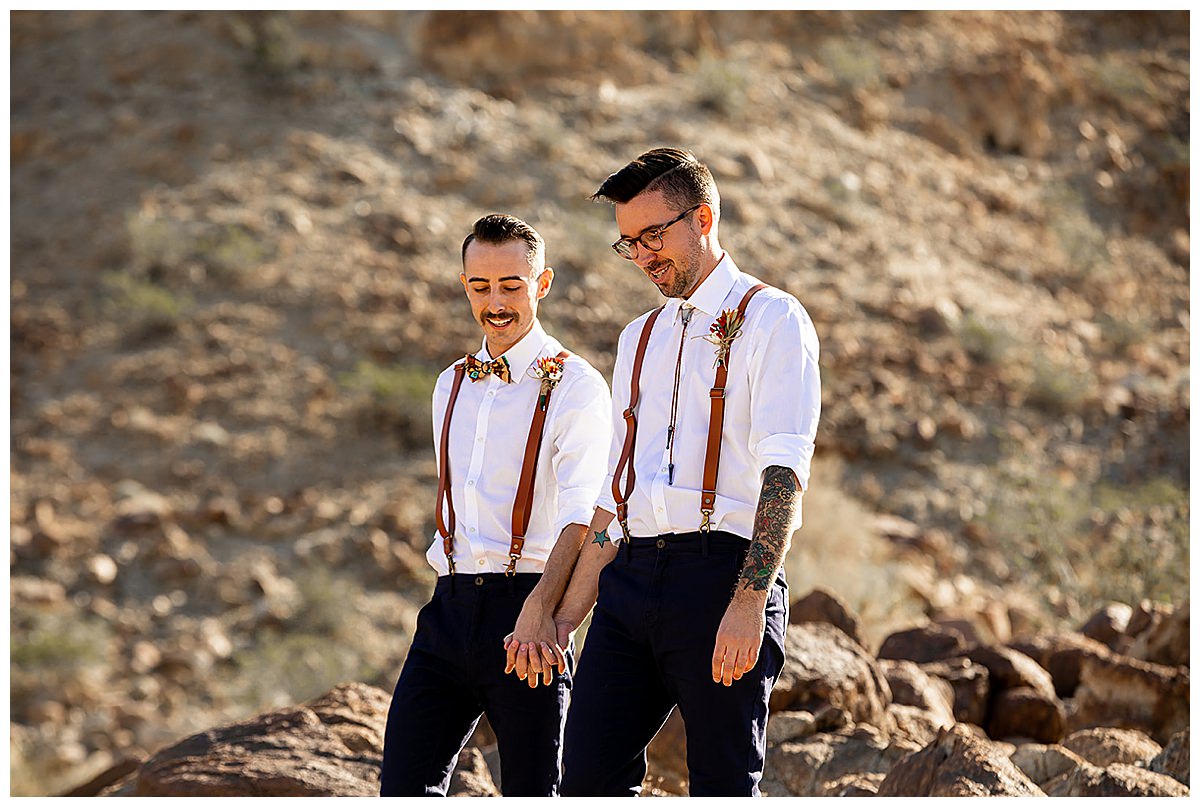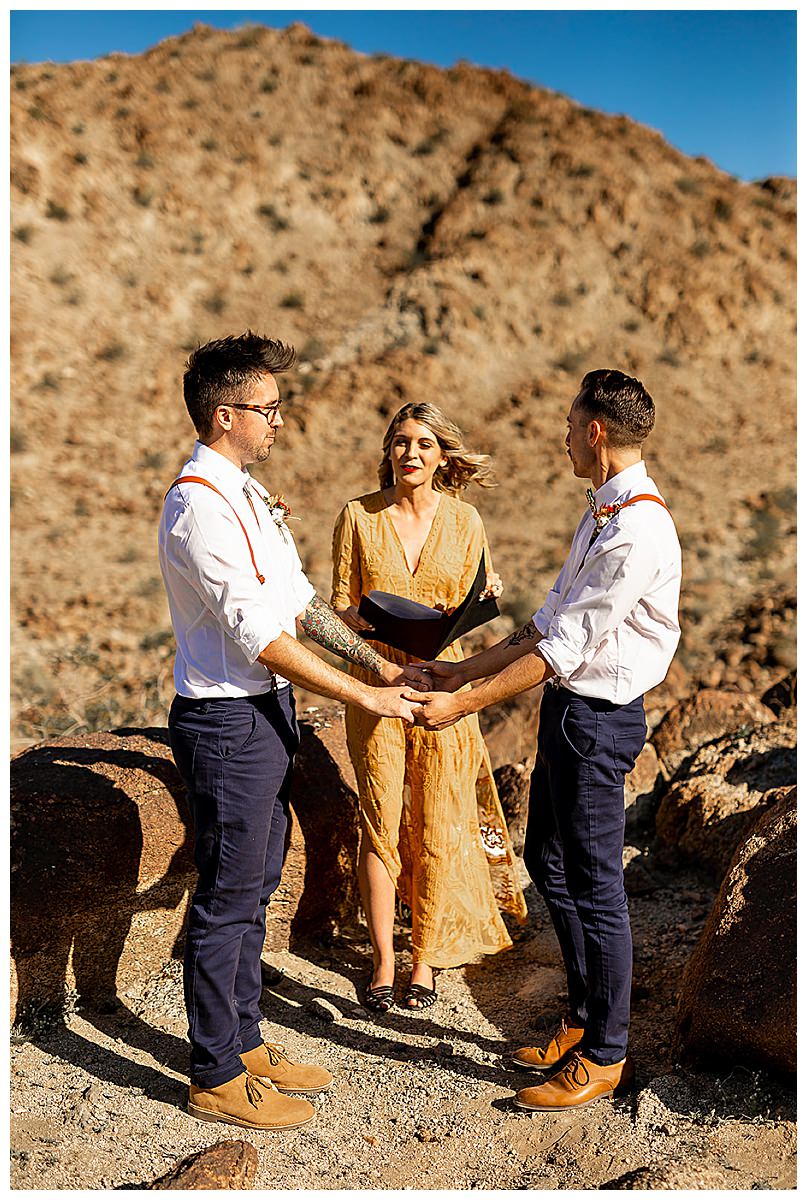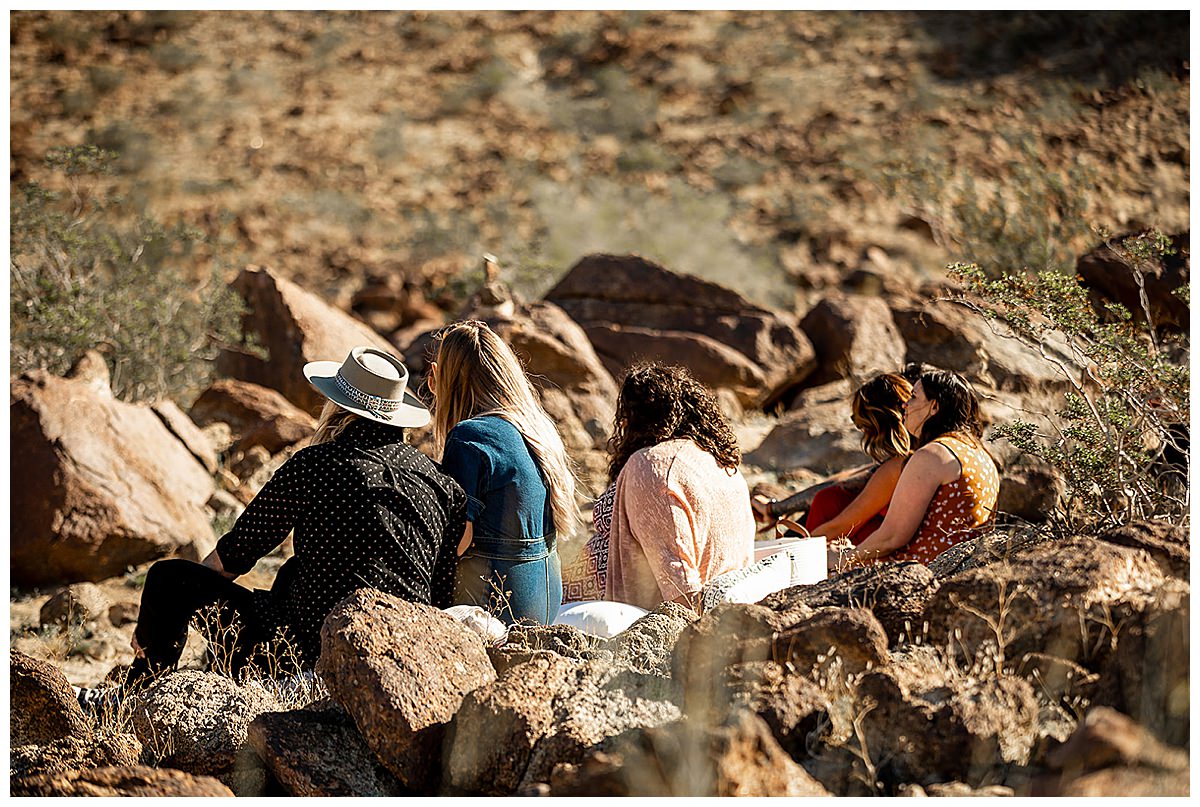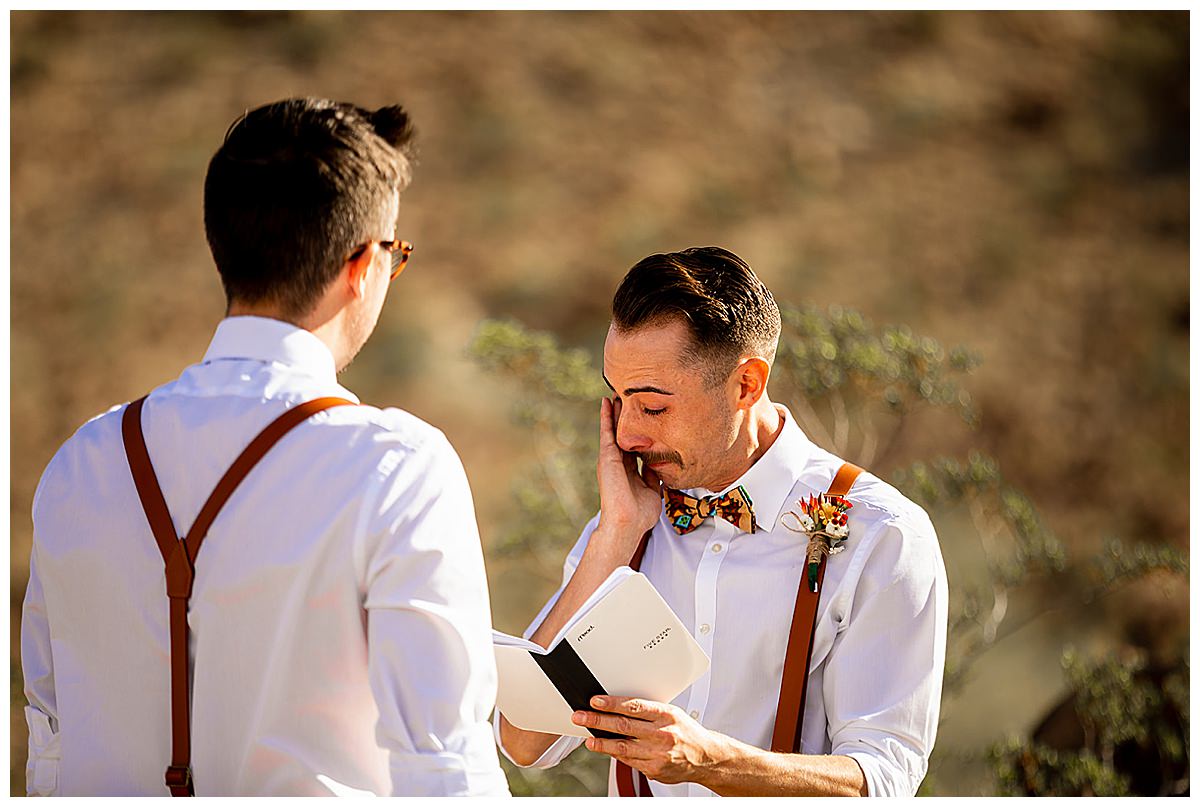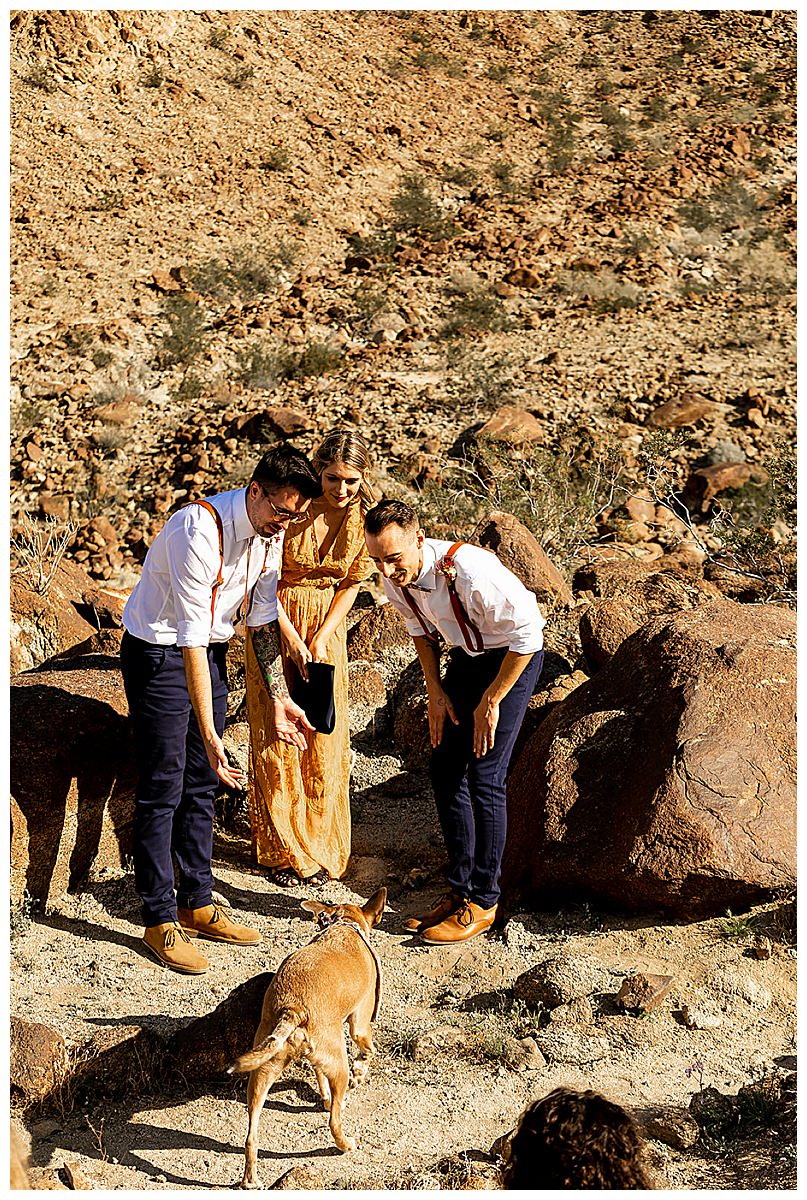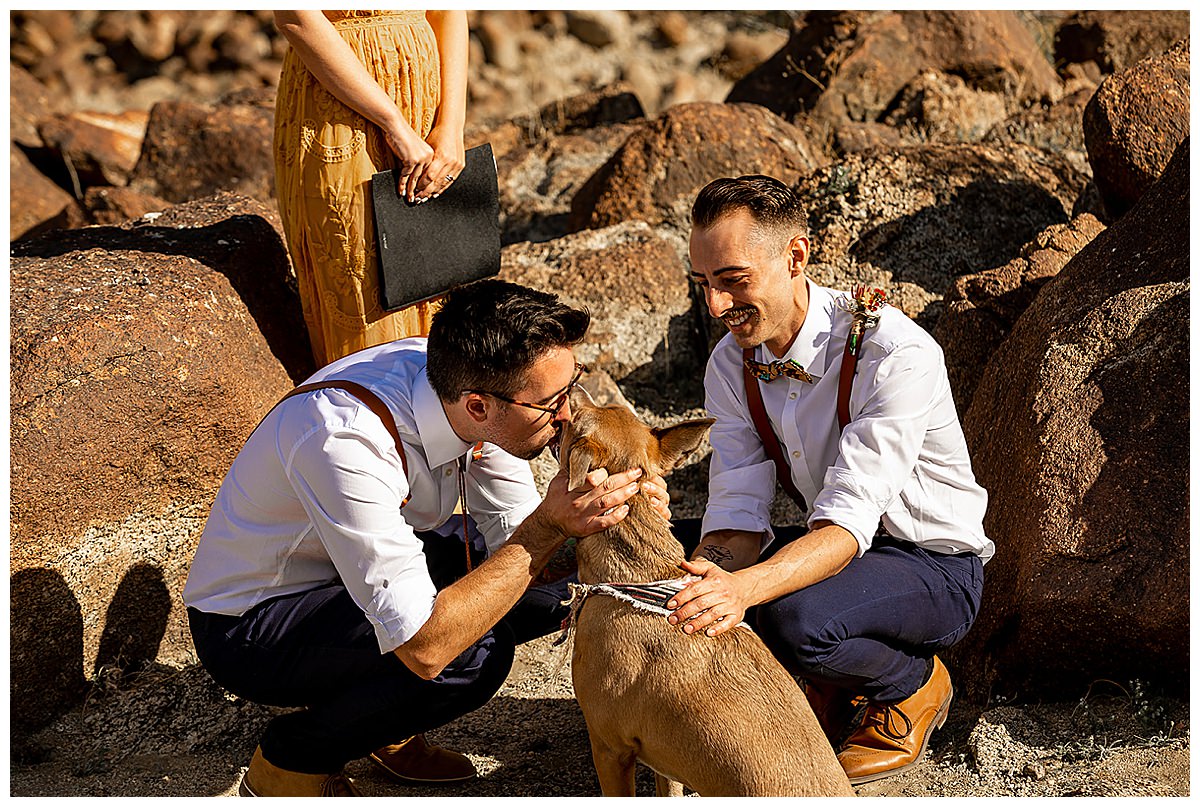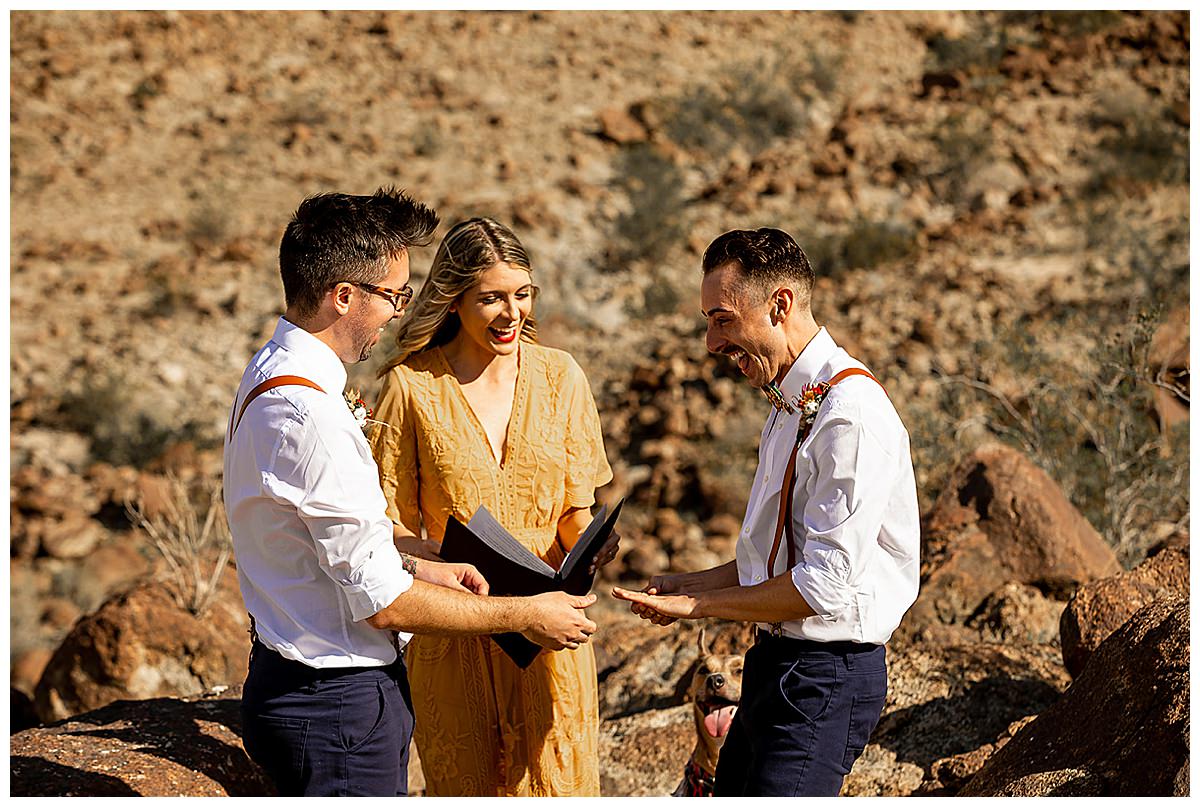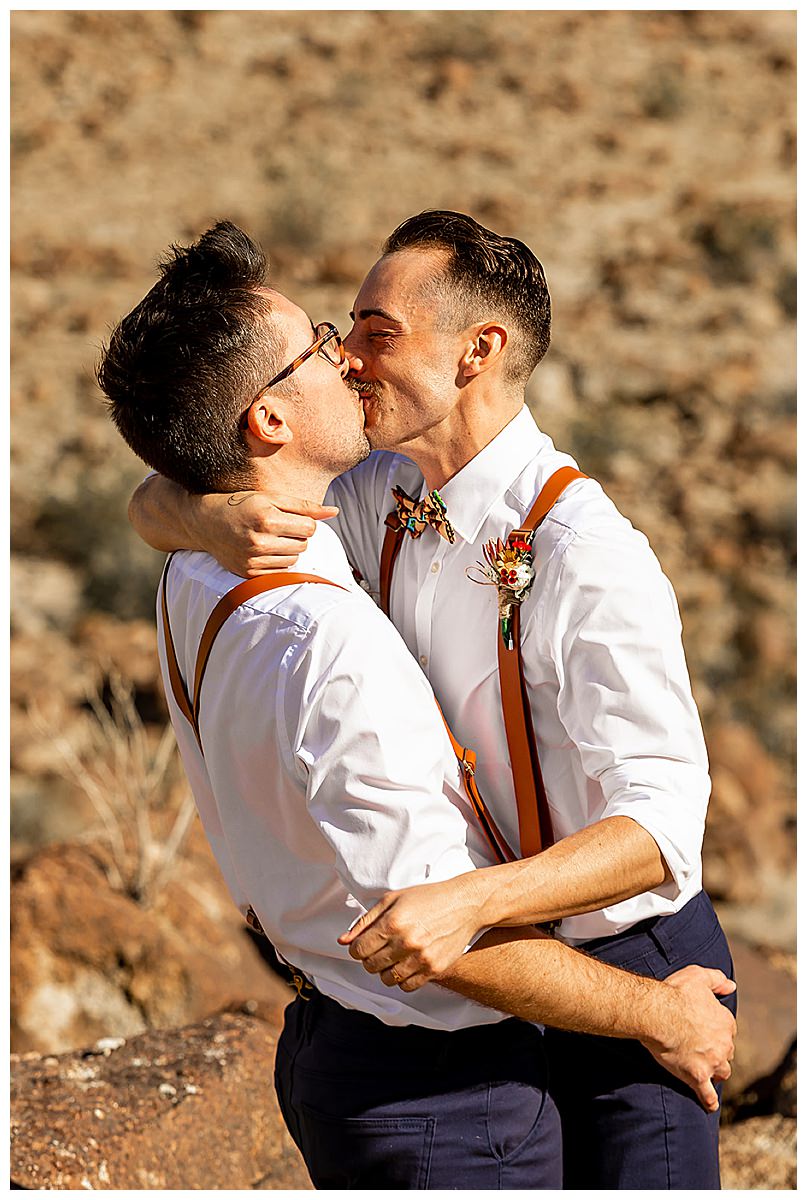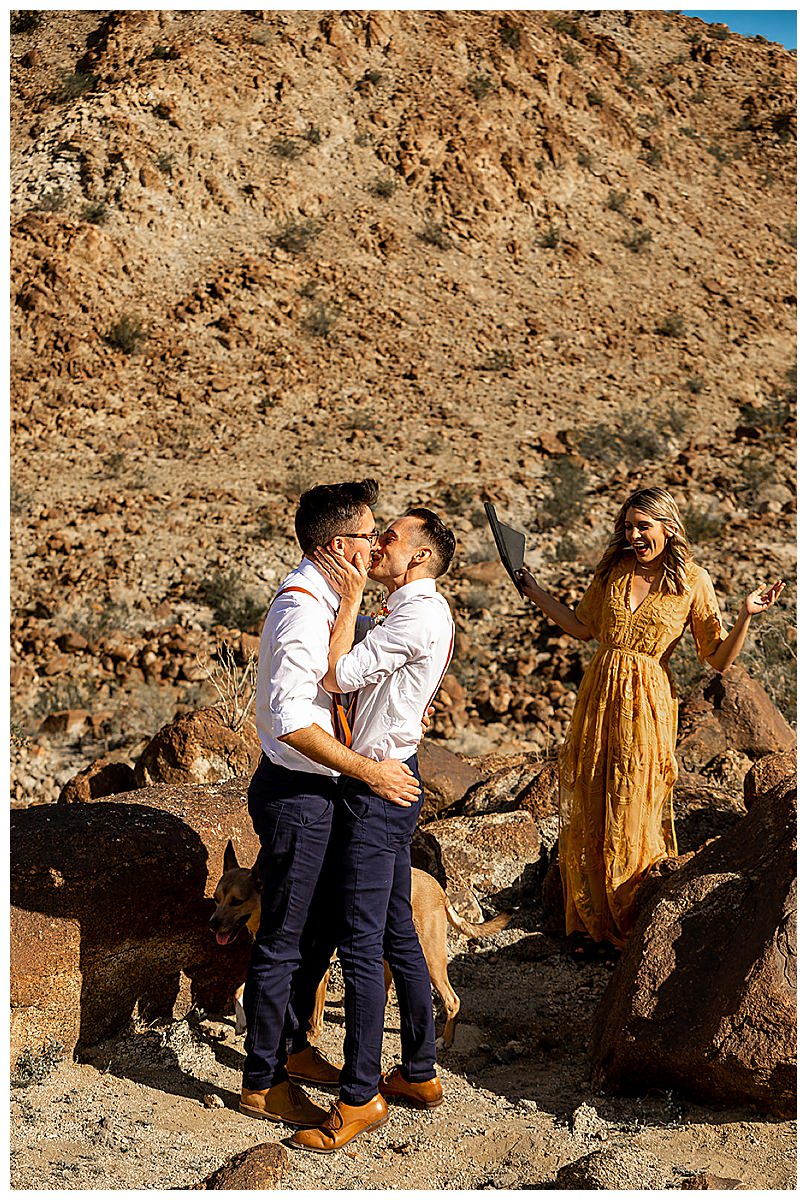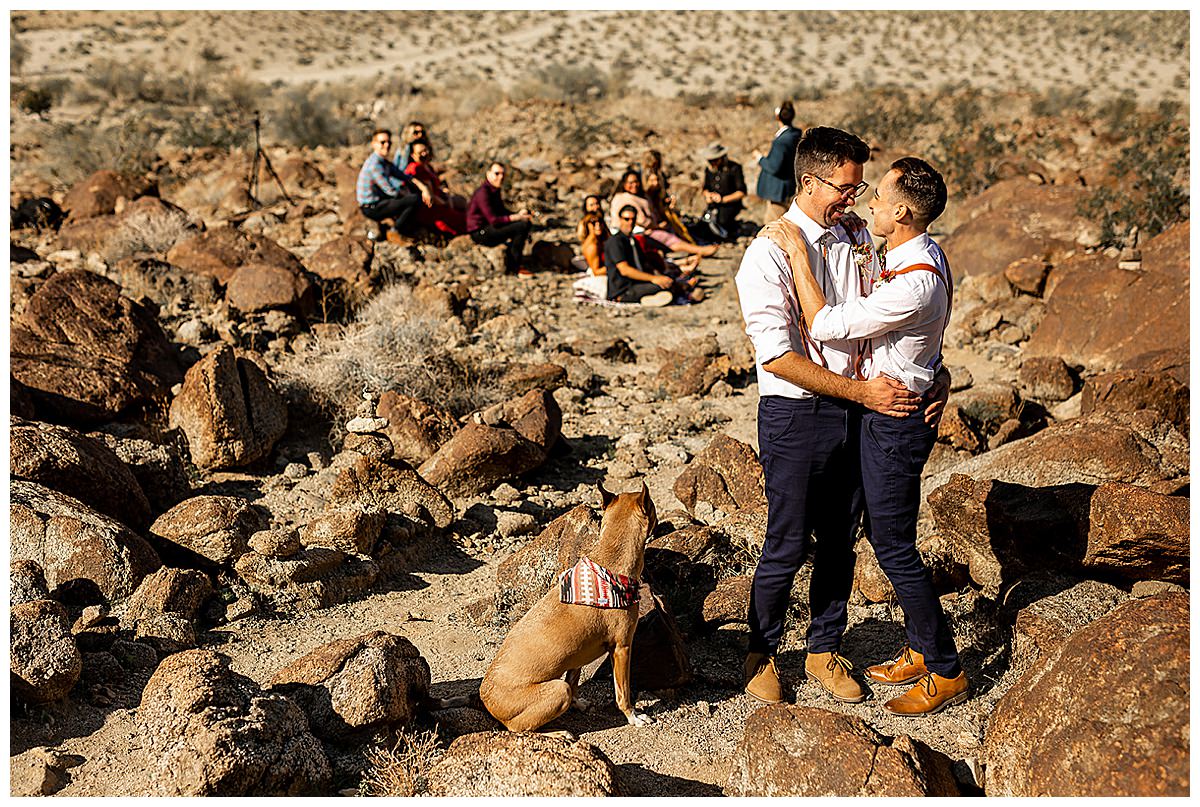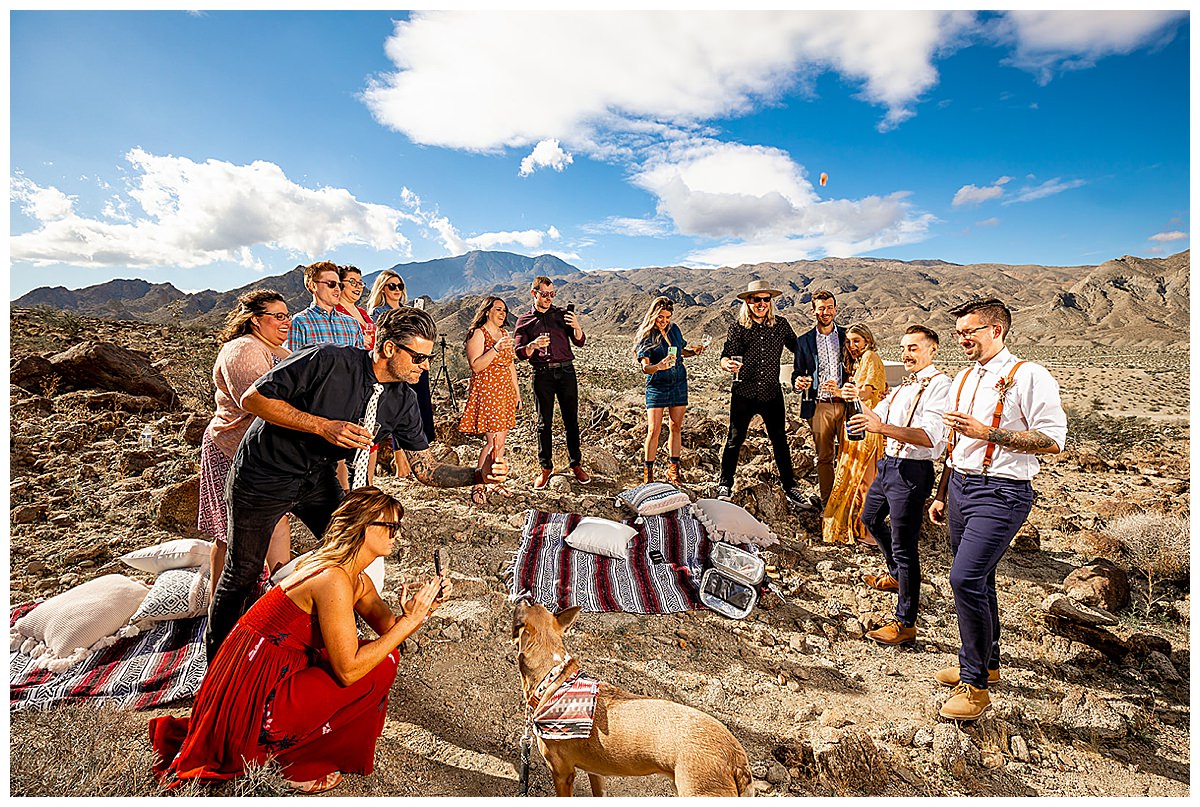 At 9 a.m. on the day of their wedding, Jackson, Ryan and their friends set up the ceremony. They  brought a few blankets and pillows up the trail and let nature do the rest. Jackson's best friend Holland officiated the wedding ceremony, complete with a speech that left everyone in tears about how the desert can be harsh and unforgiving, much like humanity can be to the LGBTQ community.The most memorable part of the ceremony was when Ryan and Jackson's dog ran off which was not only problematic because he was missing, but because the rings were tied to his neck!
After the dog was located, the vows were exchanged and Ryan and Jackson had their first kiss as newlyweds, everyone headed back to the Airbnb for a chocolate cake decorated with pink fondant and succulents and then a splash in the pool (while still wearing their wedding attire). The couple wore navy pants and white dress shirts from Amazon, old brown dress shoes that could get scuffed during their hike and accessories that supported small businesses – Jackson in a bow tie from Etsy, Ryan in a custom bolo tie he found on Etsy and both of them in suspenders.
The day ended with a celebratory dinner out for the couple and their guests, a trip to a bar, a dip in the hot tub just for the newlyweds and Ryan and Jackson still in bed before 11pm because, as they say, that's just the way they are.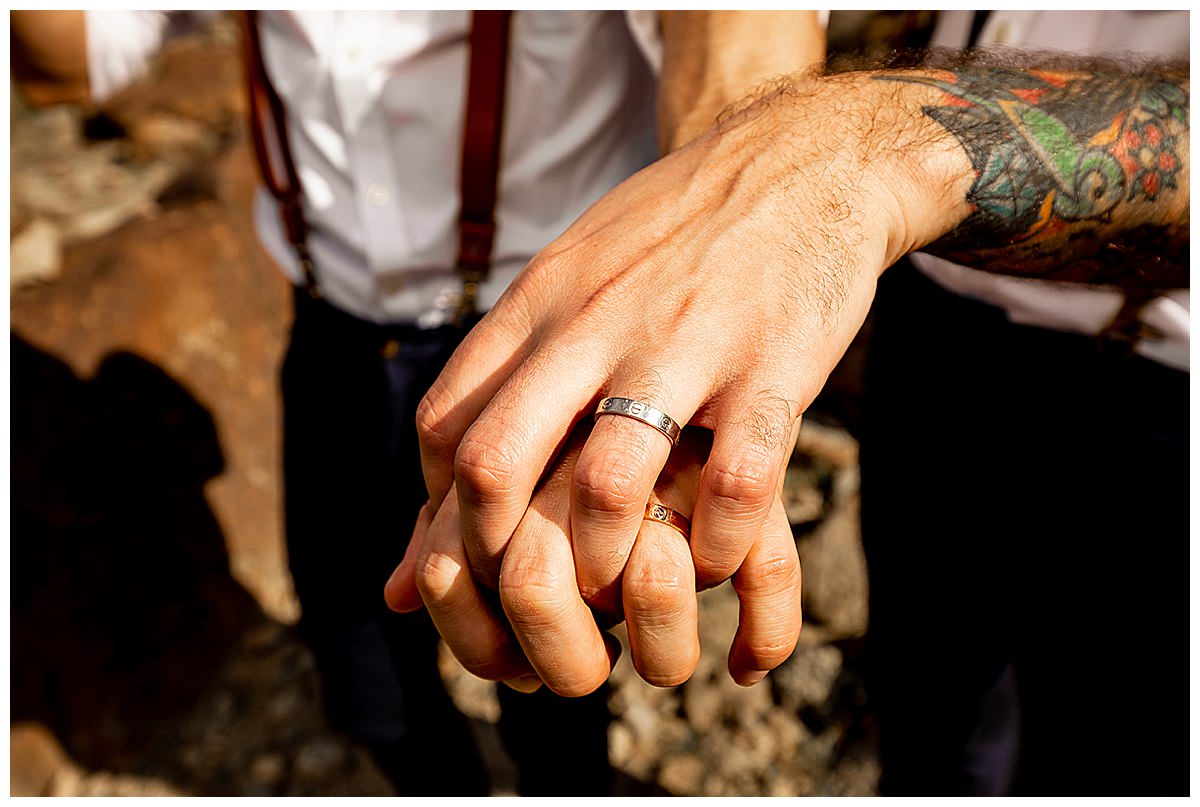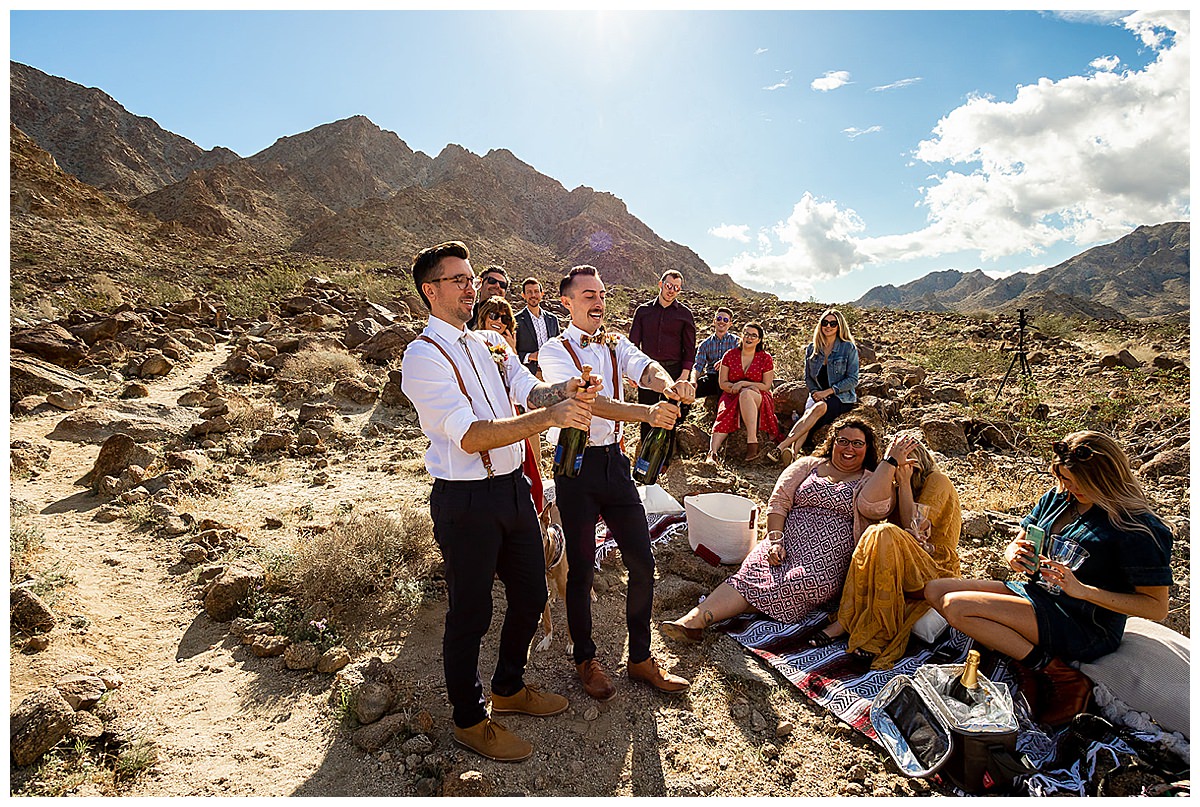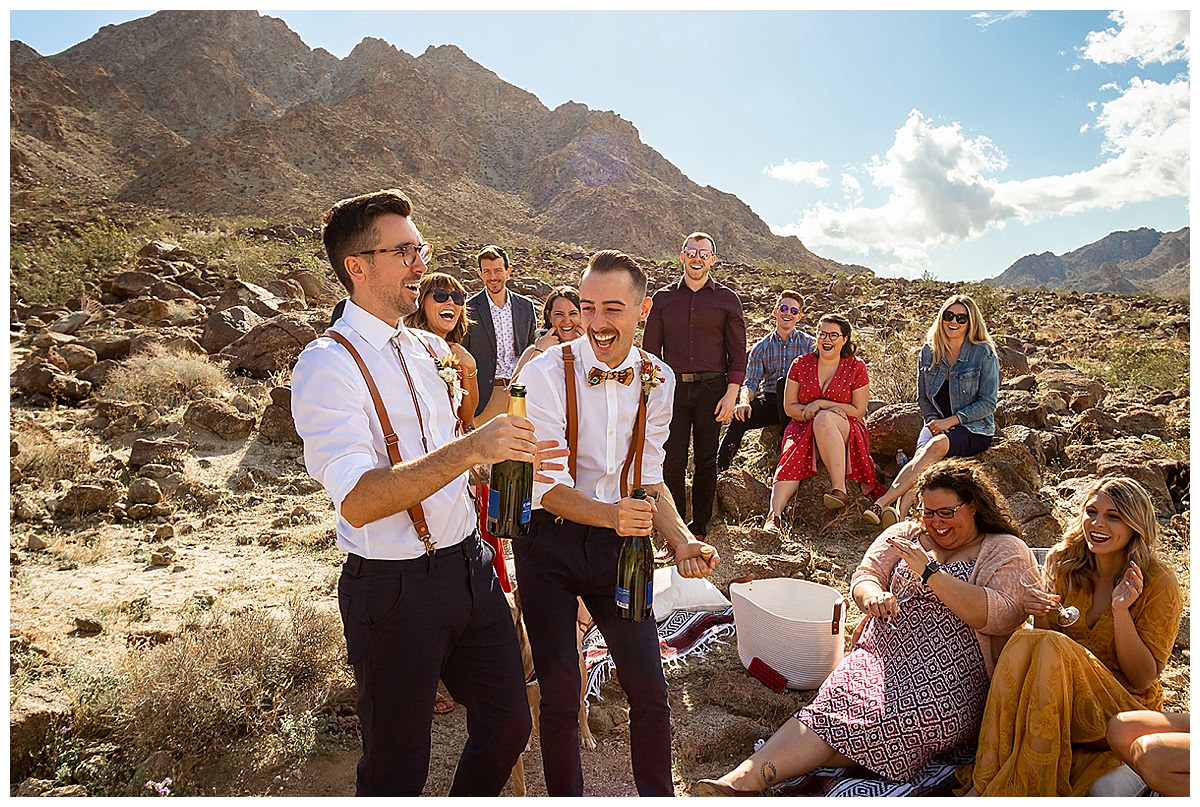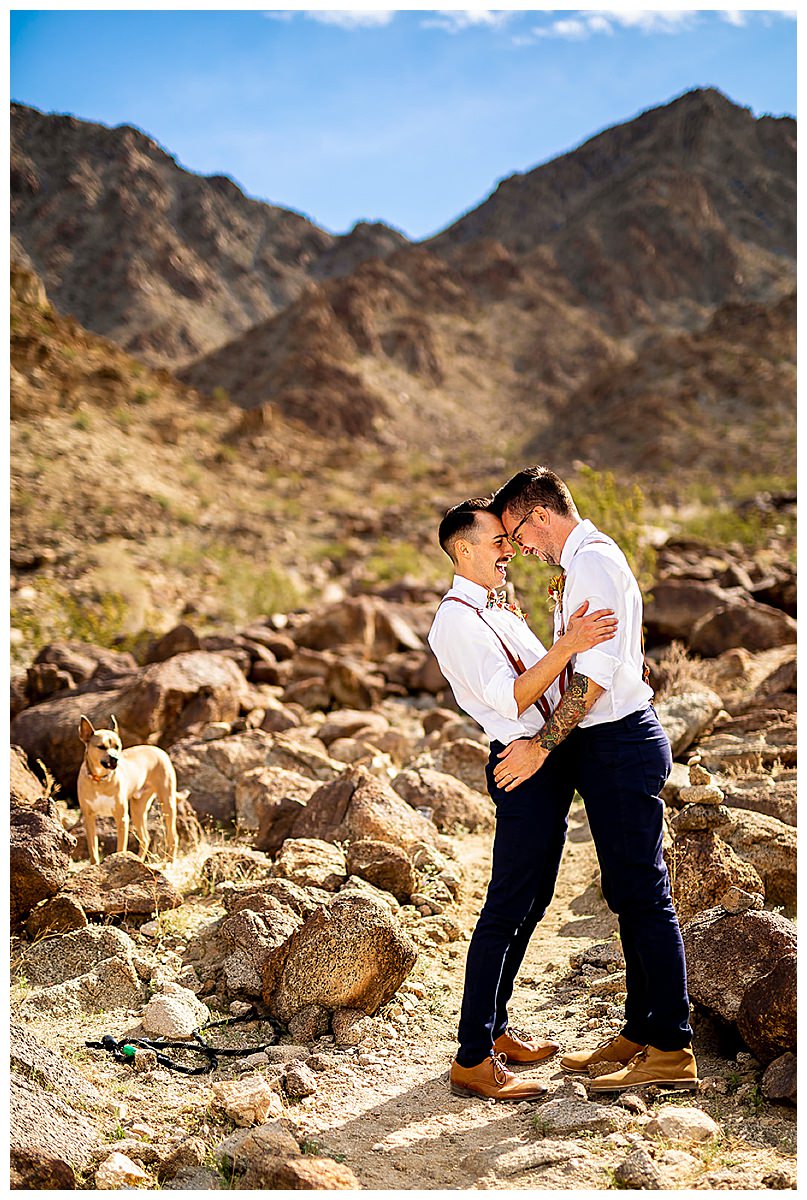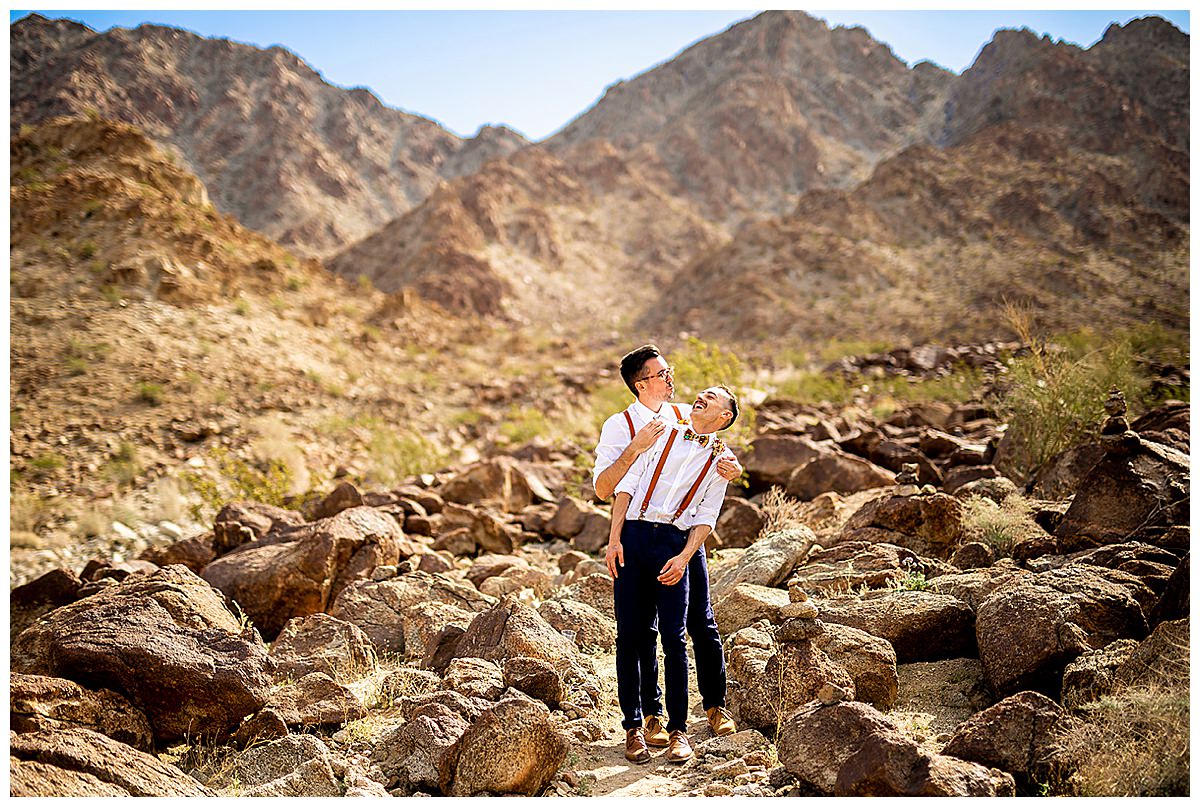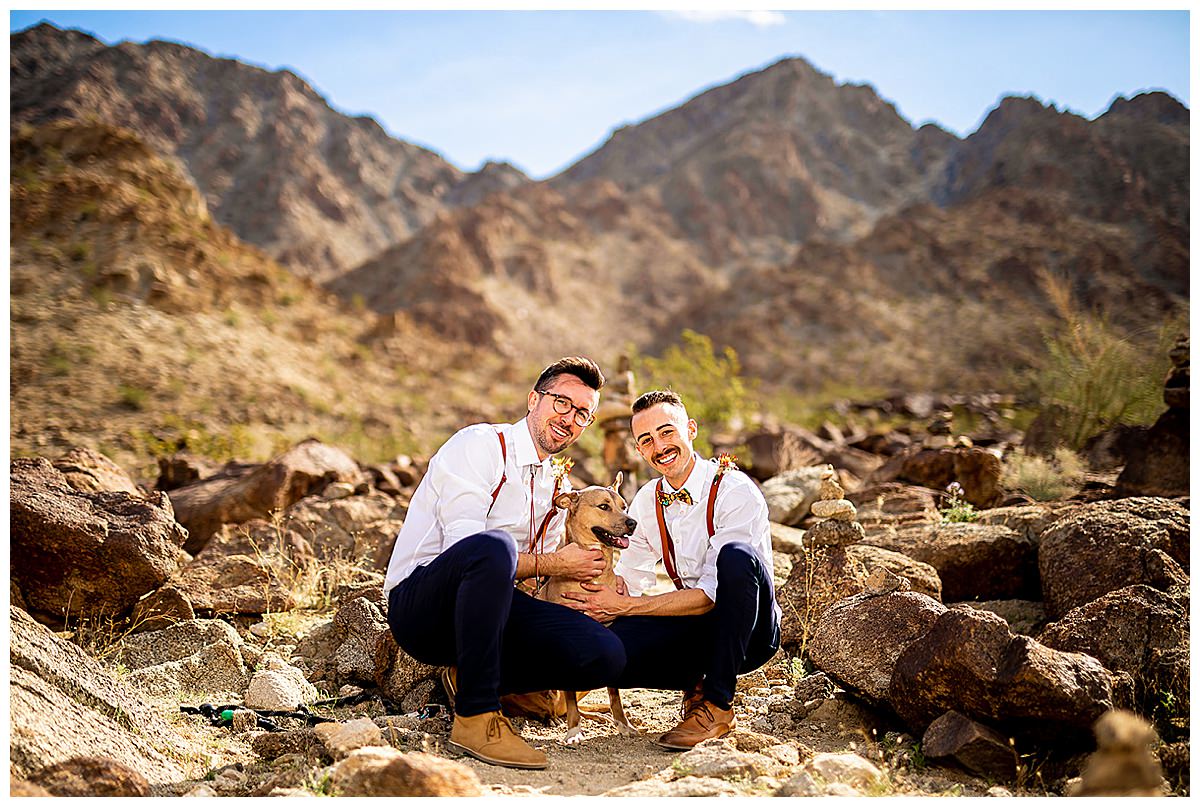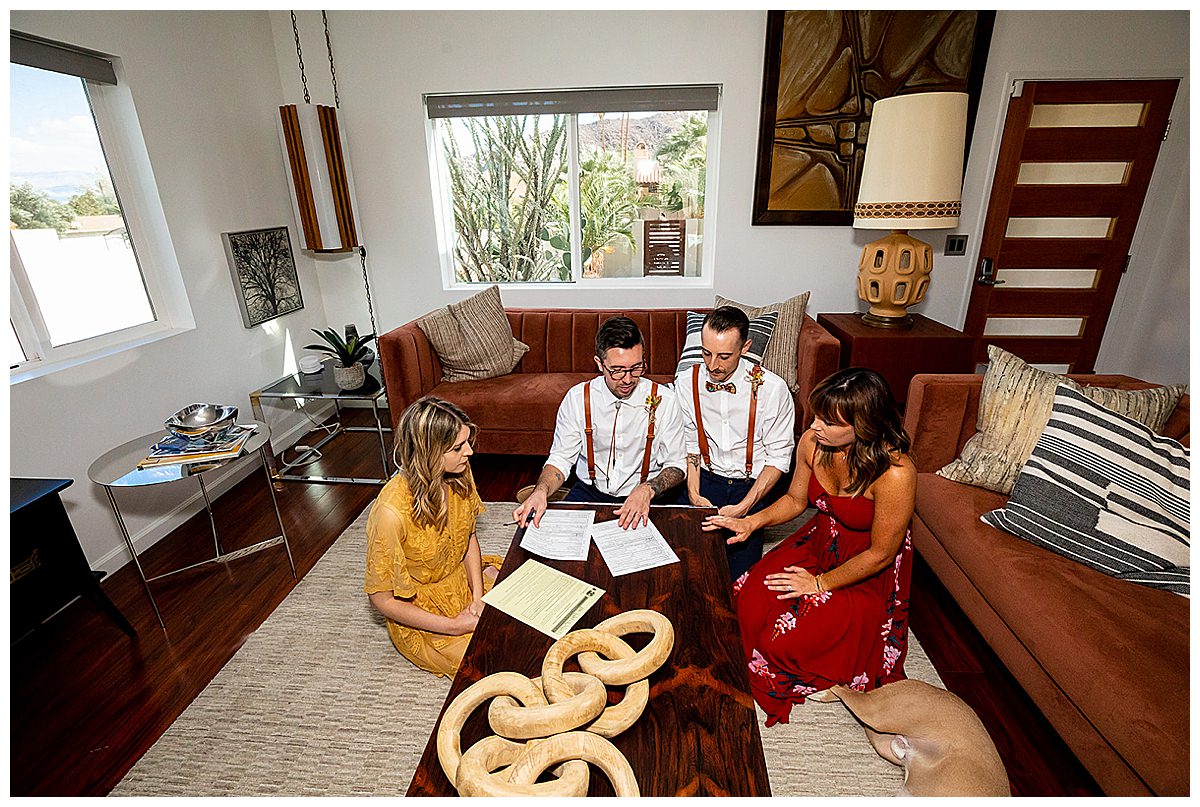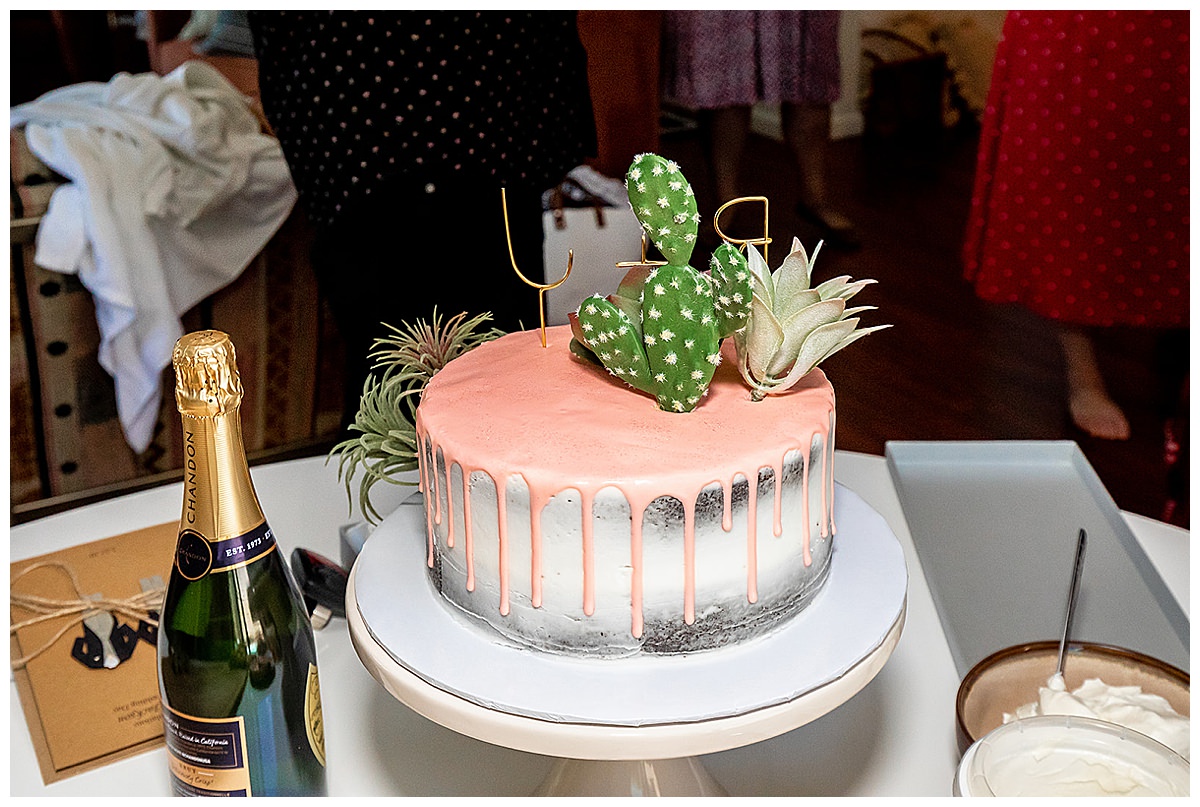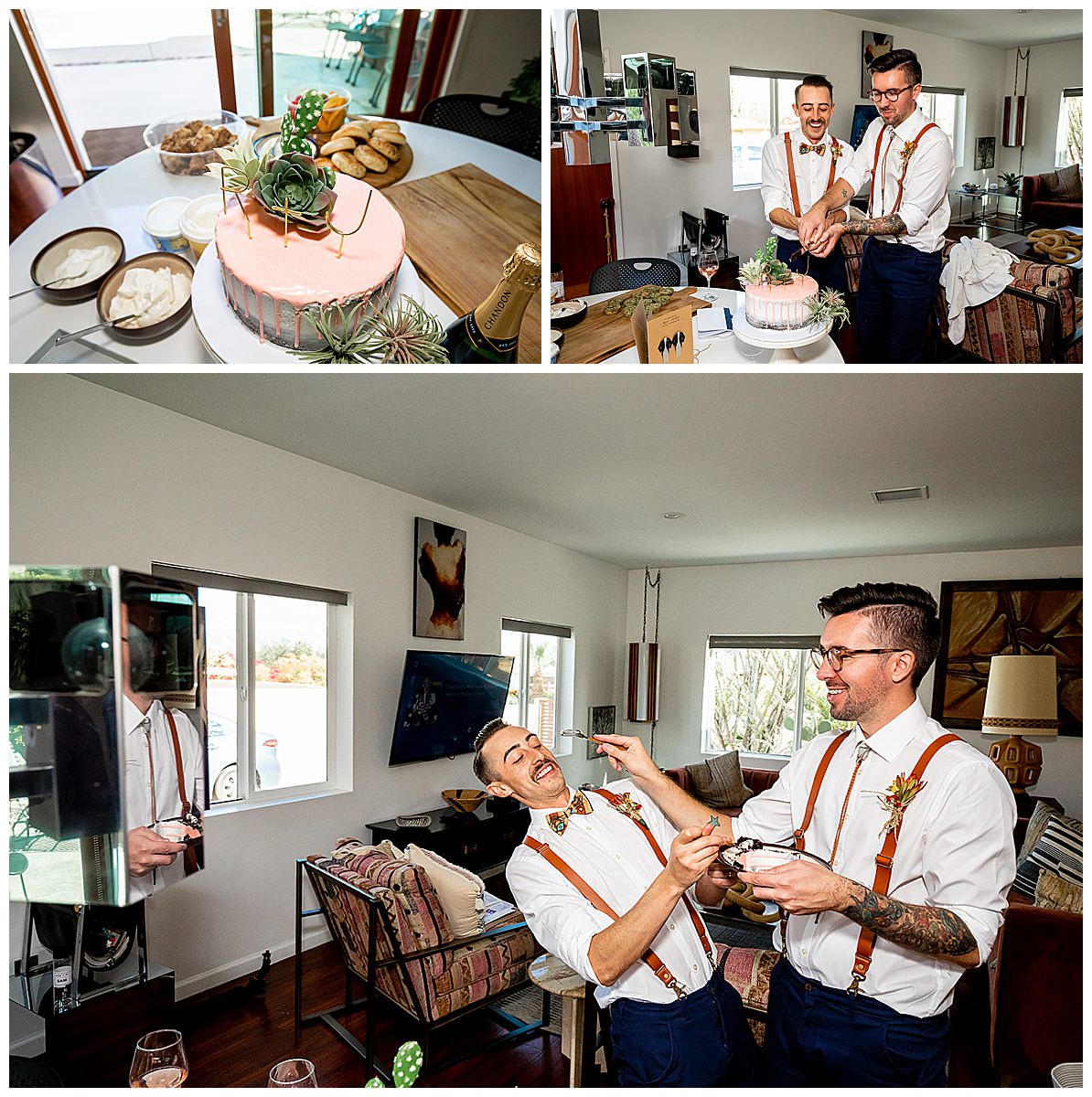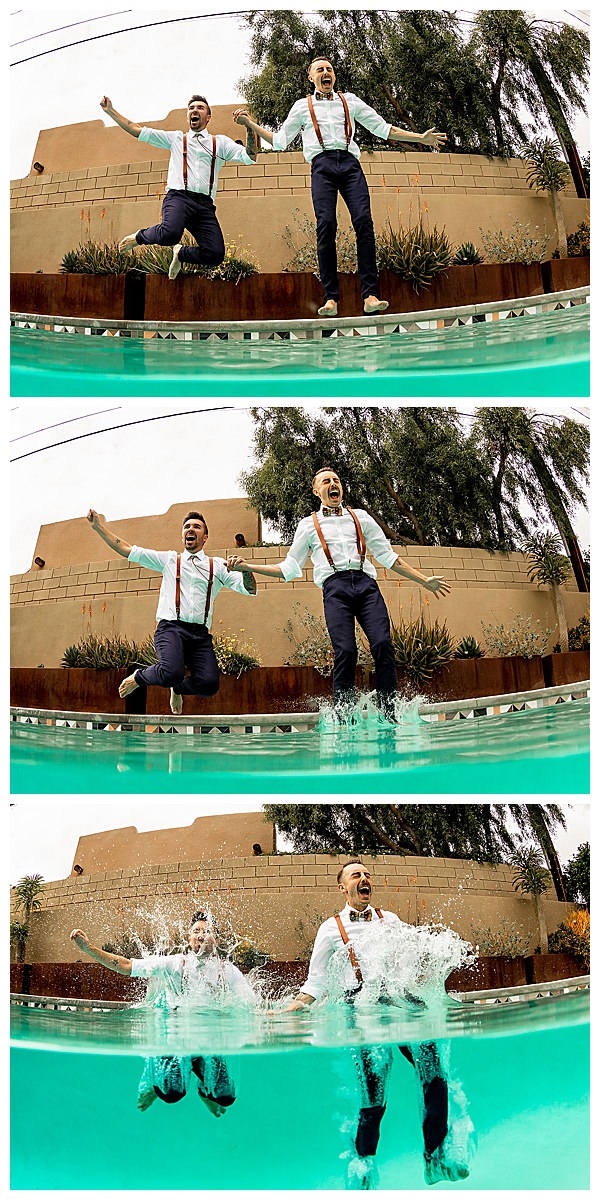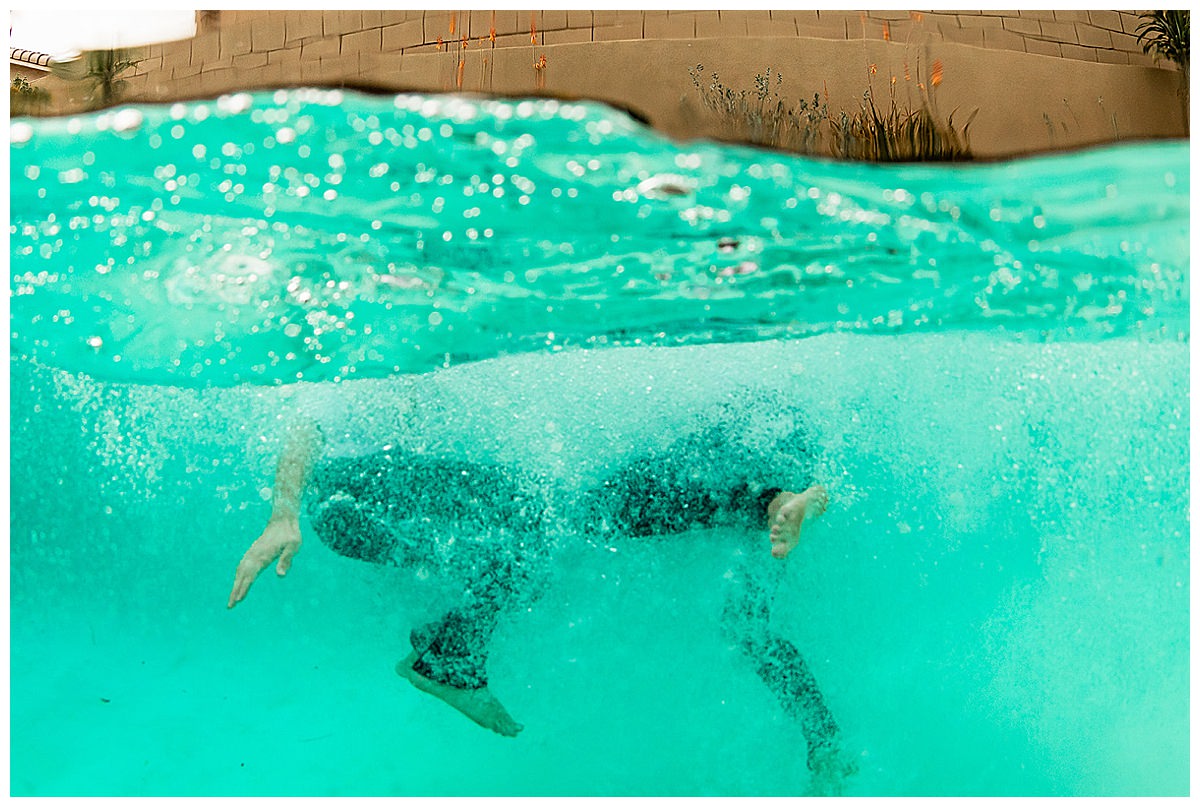 Written by Emily Rochotte