An explosion of bright colors, trendy decor, joyous smiles and delicious desserts make this Palm Springs inspired styled shoot one of our favorites. At The Cannon Room in Raleigh, North Carolina, a talented team of creatives wanted to bring the west coast out east and infuse the design with colorful touches reminiscent of California's stylish southern city.
We can't stop swooning over the stunning brides — donning a dapper pink suit and a sequin-covered gown by Badgley Mischka — who share a romantic kiss under a shower of confetti, captured perfectly by Three Region Photography. A stark alternative to the neutral color palette that continues to dominate wedding design, this upbeat coral and yellow inspiration shoot with lively florals is certainly putting a spring in our step!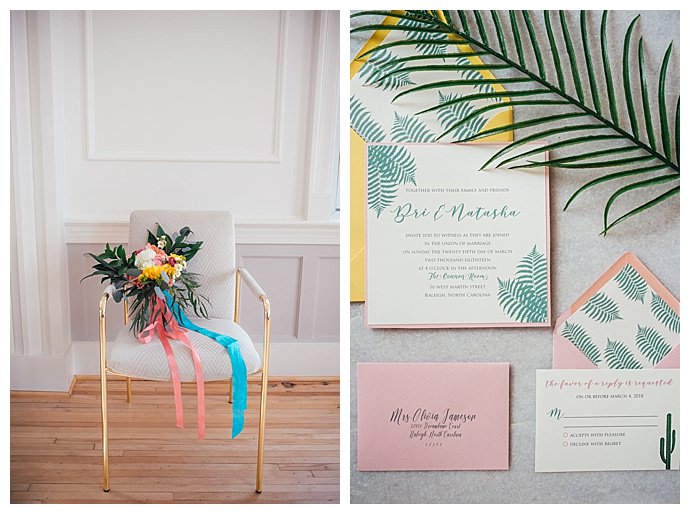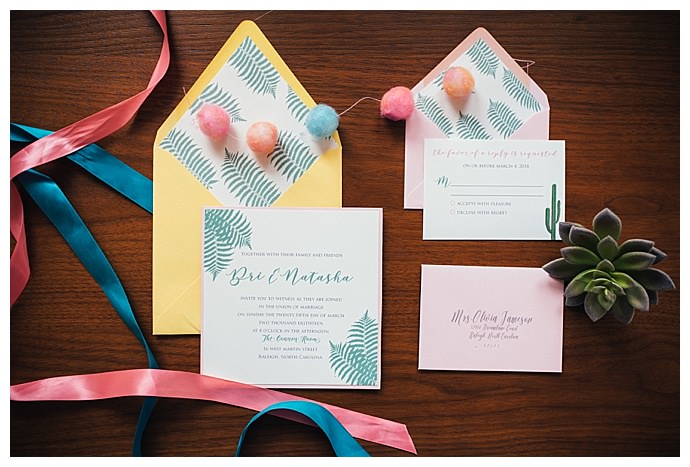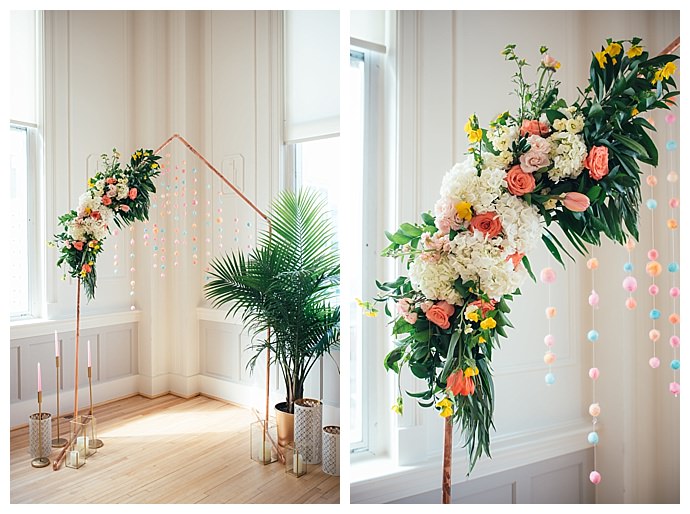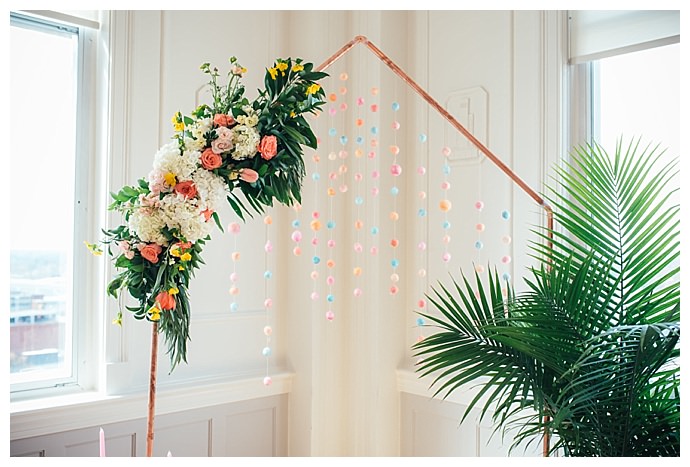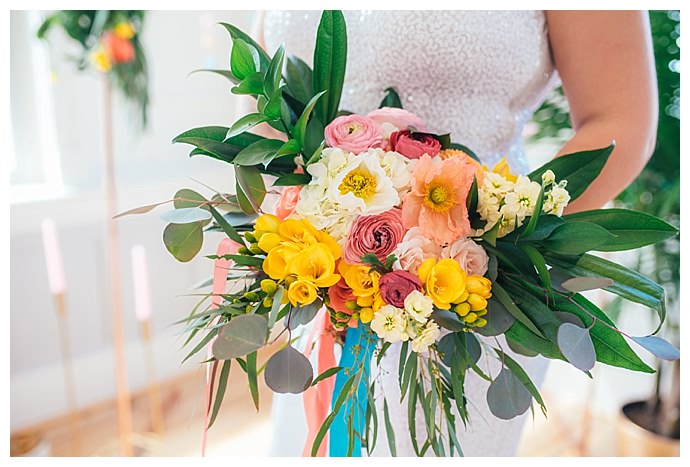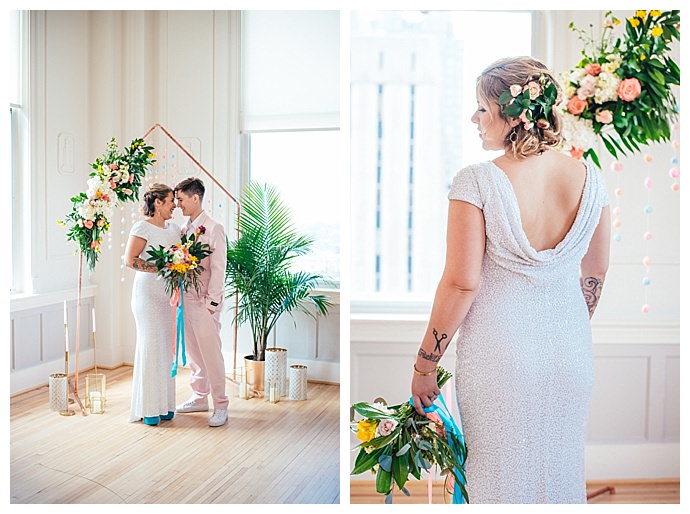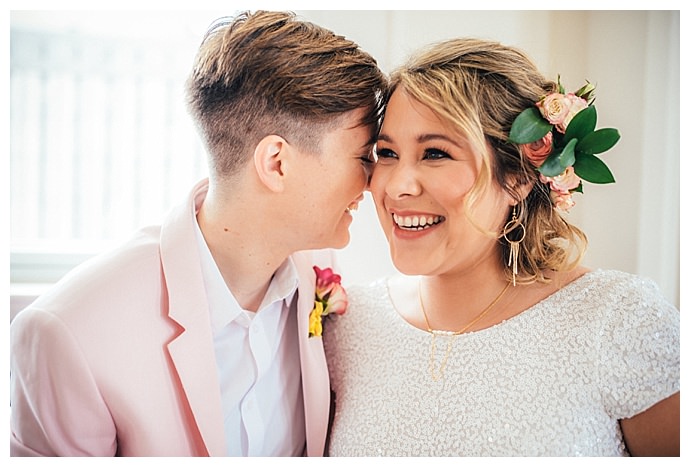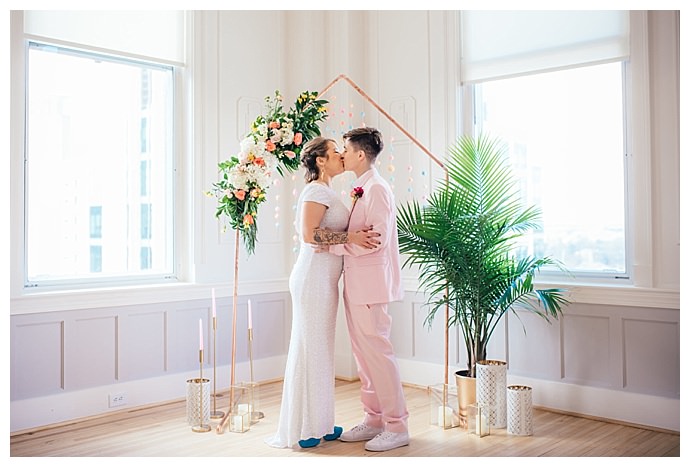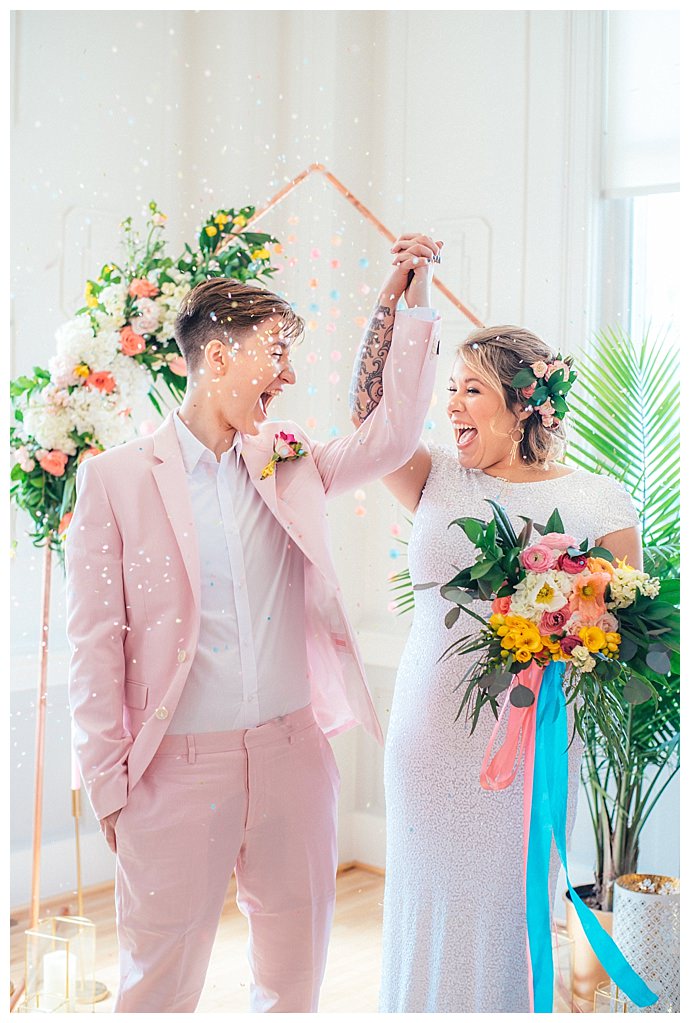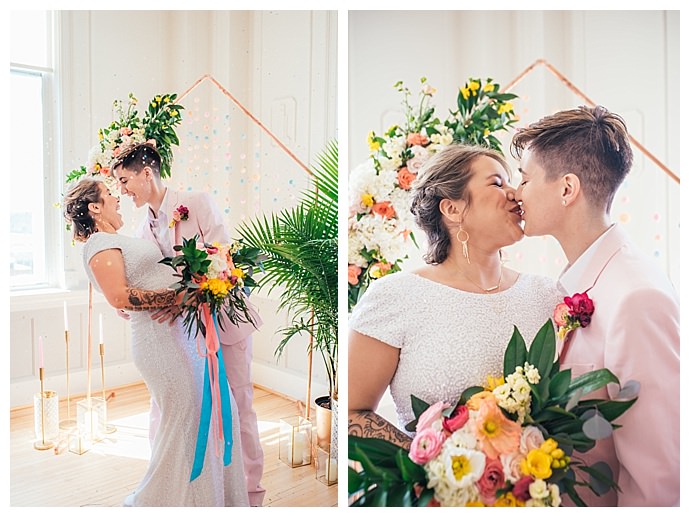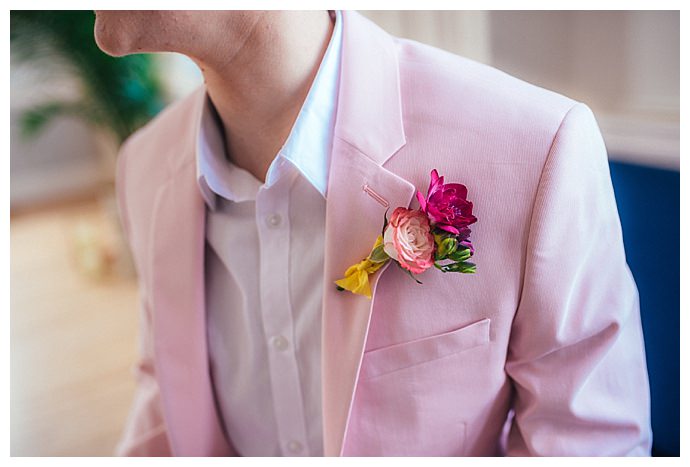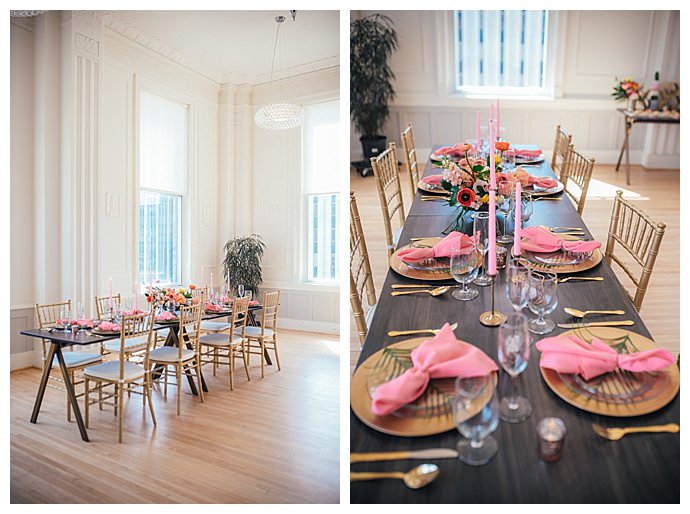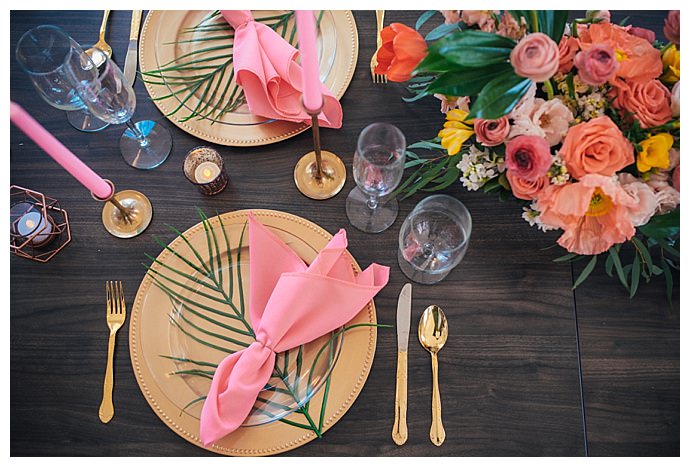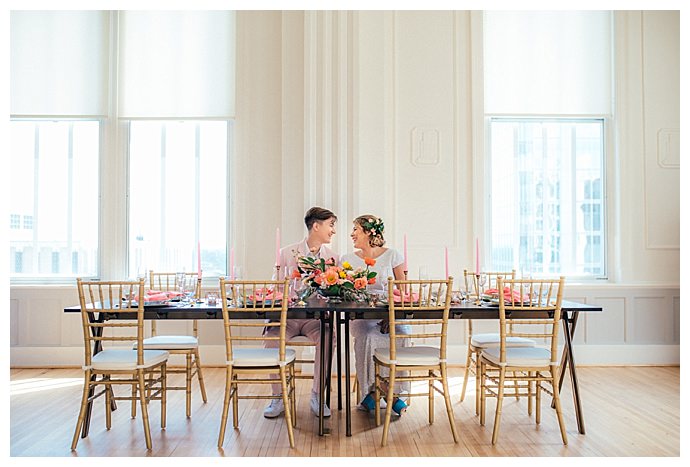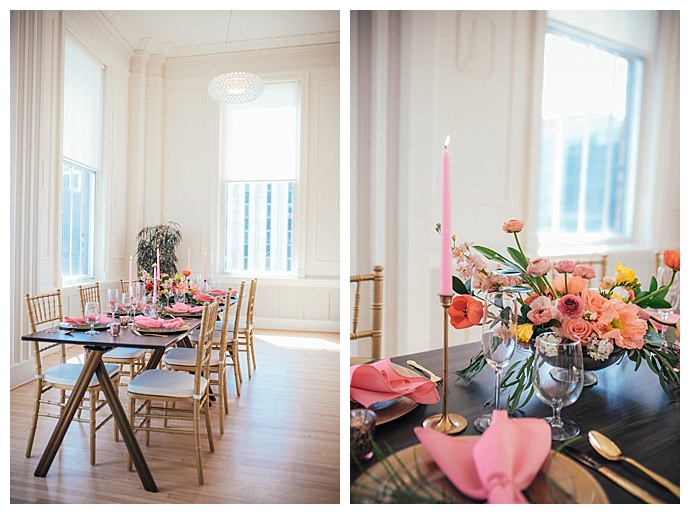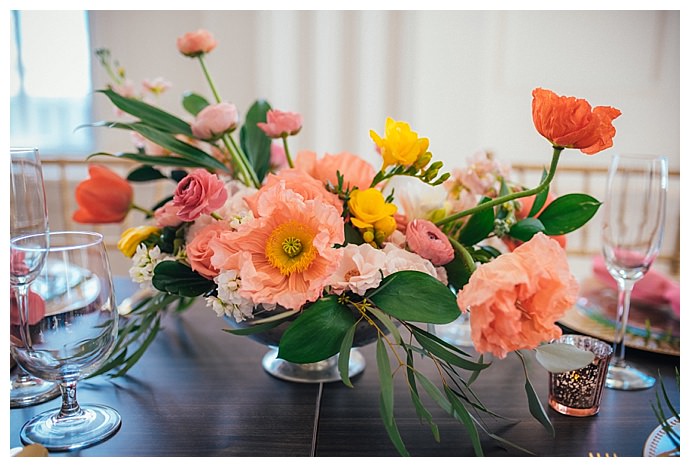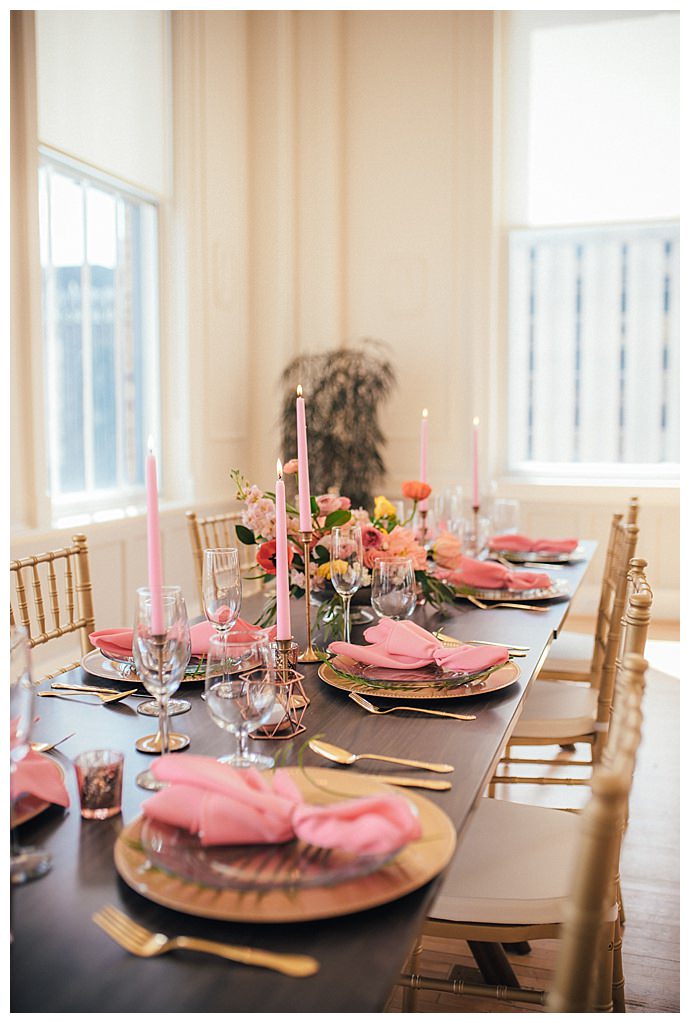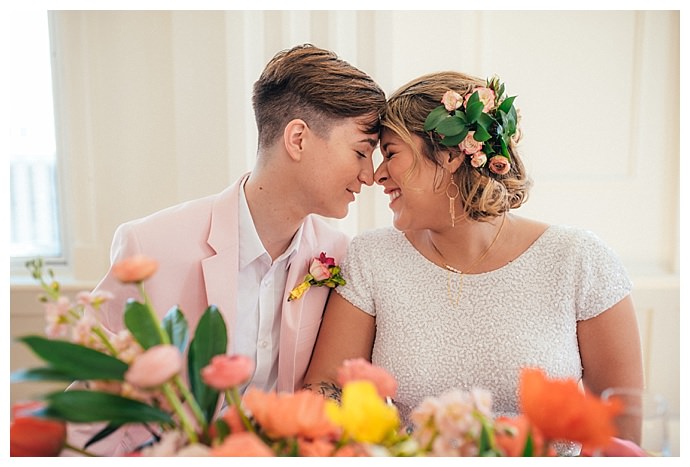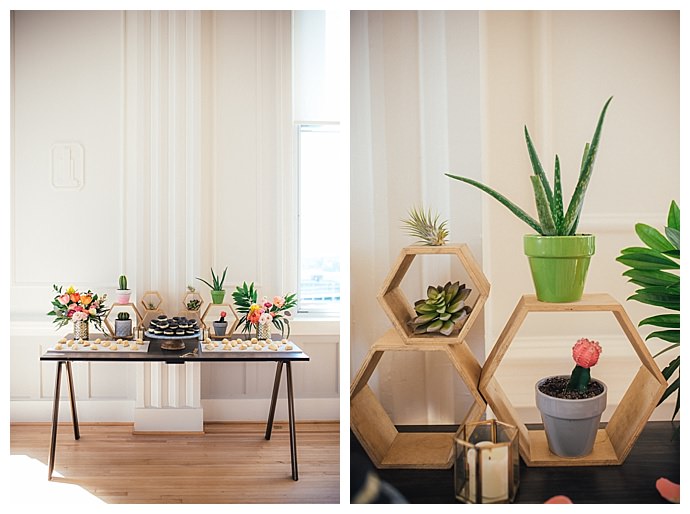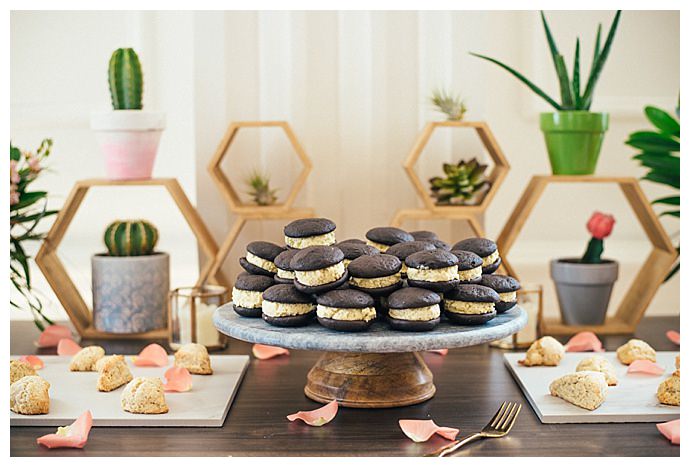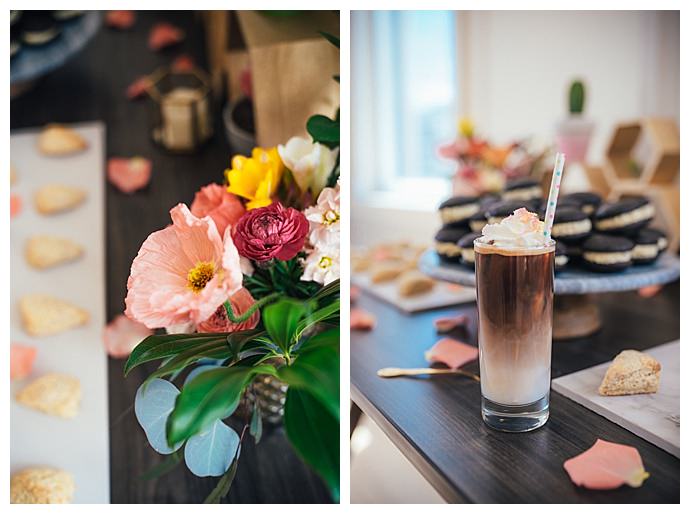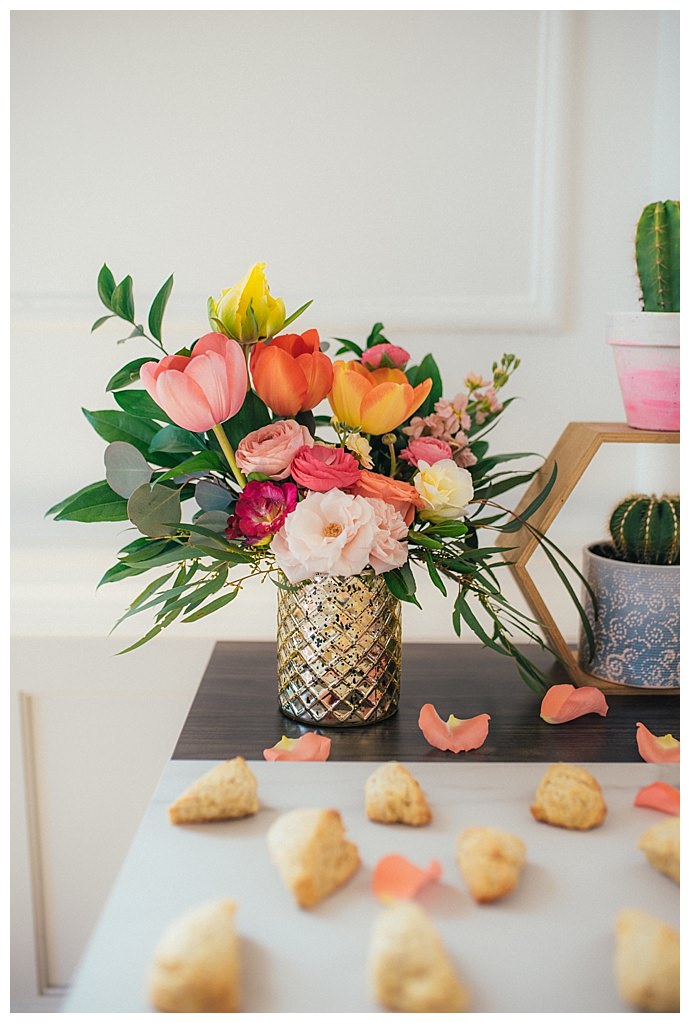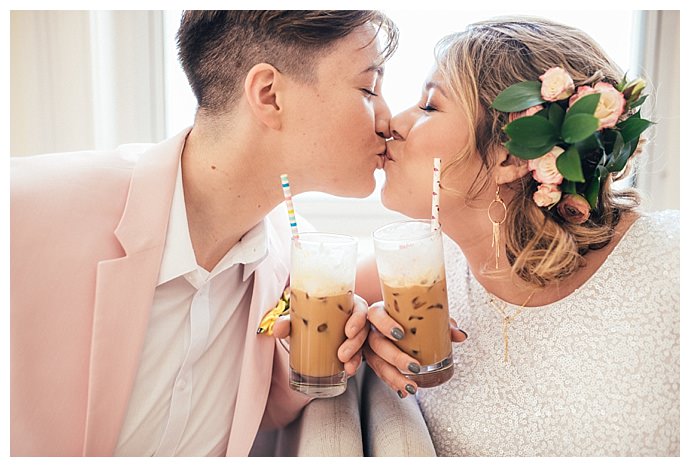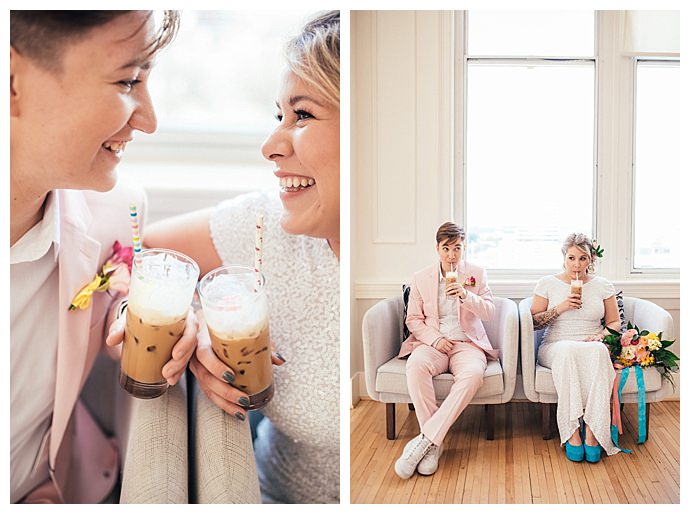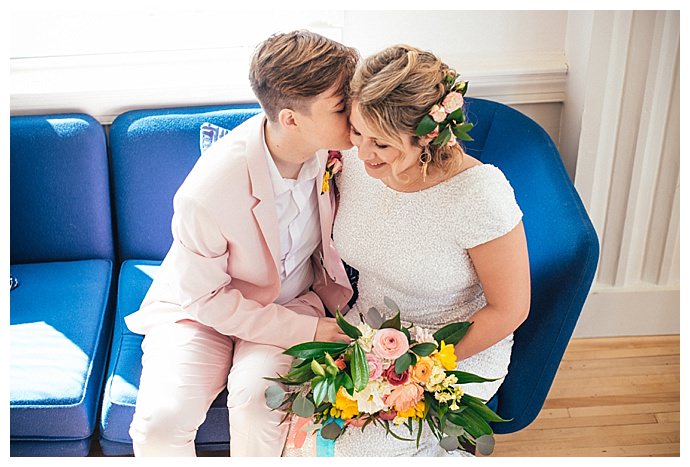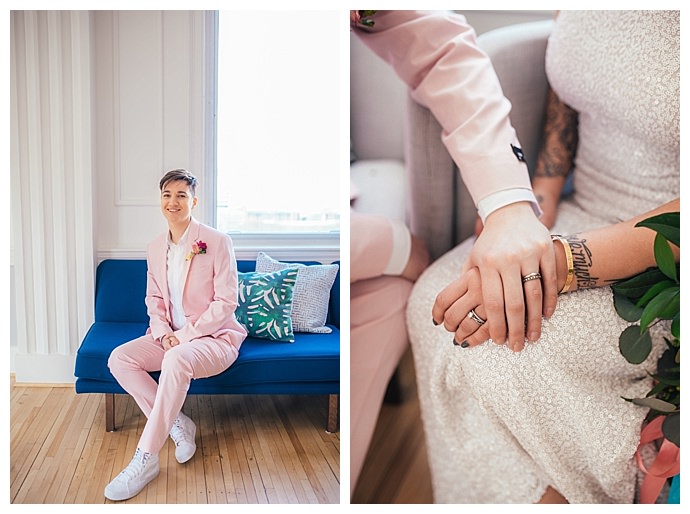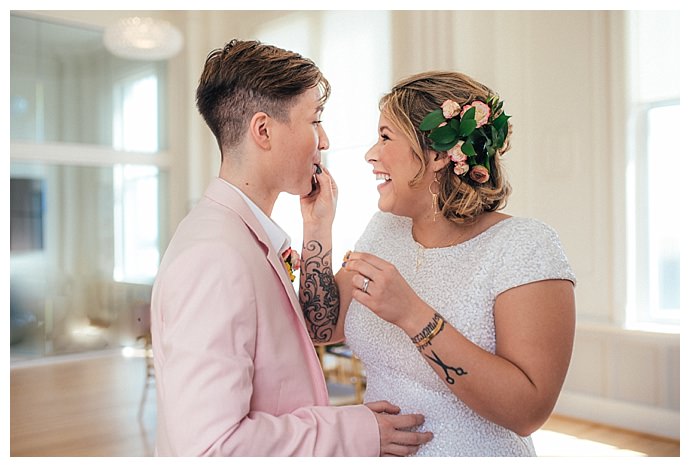 *Editor's Note: This post contains affiliate links. Each time you purchase an item via our affiliate links, Love Inc. is receiving a small percentage of the sale, thus you are helping our small, equality-minded business grow and allowing us to provide more content for YOU! Isn't that just fantastic?
Written by: