Love Inc.'s Family Pride Guide: Family-Friendly Pride Events to Celebrate with Your Littles
Happy Pride!
Pride Month is officially here and cities everywhere are breaking out their rainbow decor. Of course, we all celebrate Pride differently, and those of us with kids may prefer family games over crowded streets, so I've rounded up some of the best family friendly events taking place this month in major cities.
From live music shows and crafting to drag queen story time, this guide is chockfull of events that will be loved by both young and old.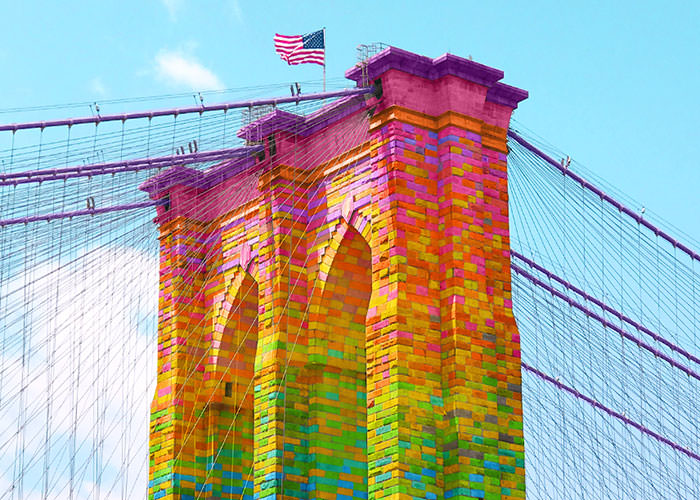 Brooklyn Pride Market: June 2-3
Put your money where your mouth is by shopping and supporting small, LGBTQ-owned businesses this weekend at Brooklyn Pride Market. Queer makers and creators will be selling their artisanal wares, from candles to clothing, jewelry and decor. The list of artists is curated by one of our favorite wedding pros, Jove Meyer, so expect to see some serious creative forces. From 12pm-7pm; https://citypointbrooklyn.com/bklyn-pride-mkt/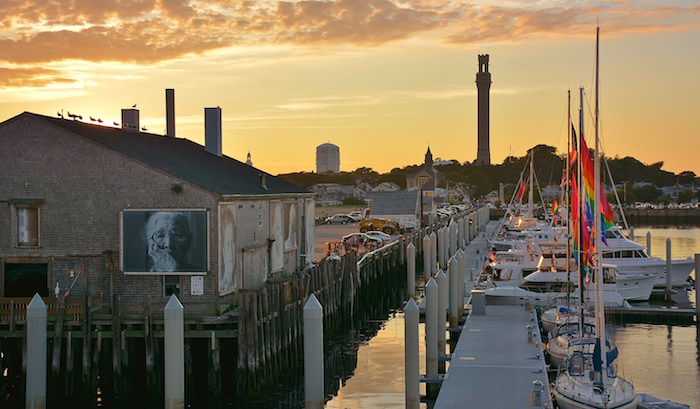 Provincetown Pride Festival: June 2
It's hard to believe, but this year will actually be Provincetown's first official Pride celebration. The iconic nautical town will kick it off tonight with the reveal of a 20-mile long global rainbow laser art installation and tomorrow will host special events at the farmer's market including music, entertainment and lantern-making. From 11am-3pm; https://www.ptown.org/pride/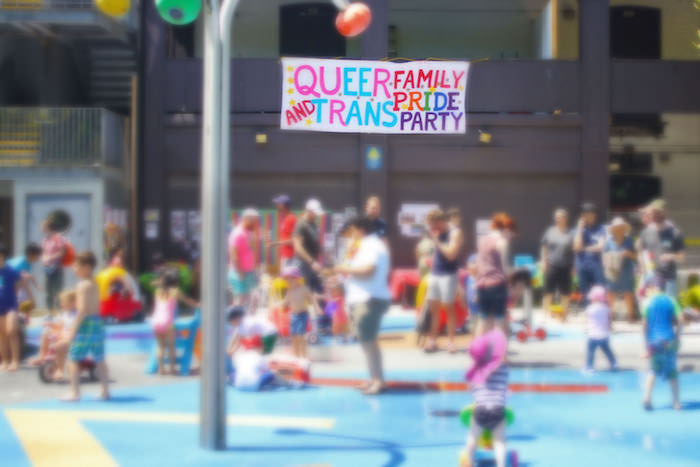 519 Queer and Trans Family Pride Summer Disco: June 9
Each year, Toronto's LGBTQ center, The 519, hosts a family pool party that includes a DJ dance party, water play in the splash pad, a mini-parade around the park, making fabulous attire for all of your pride events and much, much more. Each year has a theme and this year is Summer Disco, so break out those bell bottoms and mirror balls! From 10am-1pm; http://www.the519.org/events/queer-and-trans-family-event-family-pride
Union County NJ Family Pride CommUNITY Picnic: June 16
This family event will feature music from the esteemed children's music band, The Fuzzy Lemons, a variety of arts and crafts (featuring a "LOVE Makes a Family" poster making), family lawn games (think giant Jenga-style stacking blocks), inflatable bounce houses for all ages, playground fun, and many other family activities. Families are invited to pack a picnic, a blanket or lawn chairs and head out to the park for an afternoon of fun! Food trucks will also be on site for those who wish to purchase lunch. From 12pm-5pm; http://ucnj.org/pride/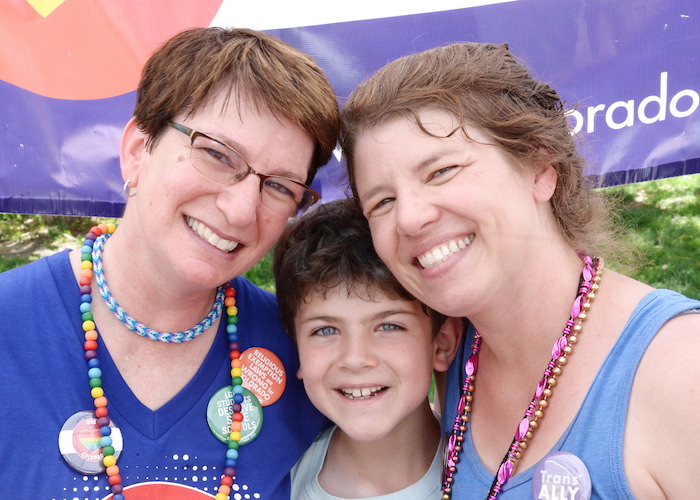 Denver PrideFest Family Event: June 16-17
Featuring song-and-dance games, activities created by the Denver Museum of Nature and Sciences, and even a magic show. From 11am-5pm; https://denverpride.org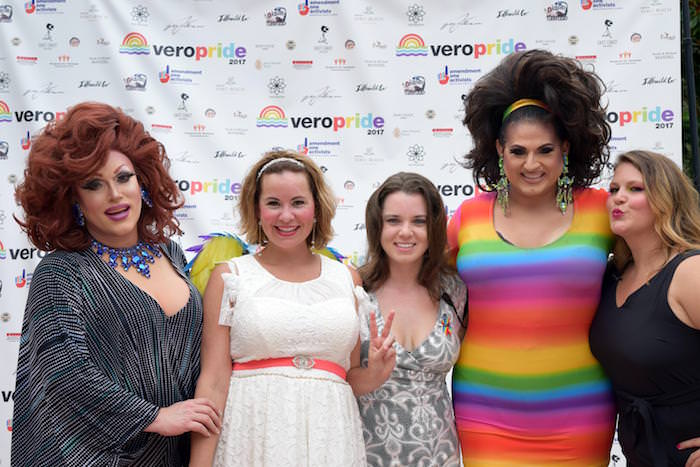 Sunday Funday PrideFest: June 17
The beachside bash at Kimpton Vero Beach Hotel in Florida includes a poolside barbecue cookout, DJ dance party, food and drink specials, and beachside games and activities. From 11am-4pm; http://veropride.com/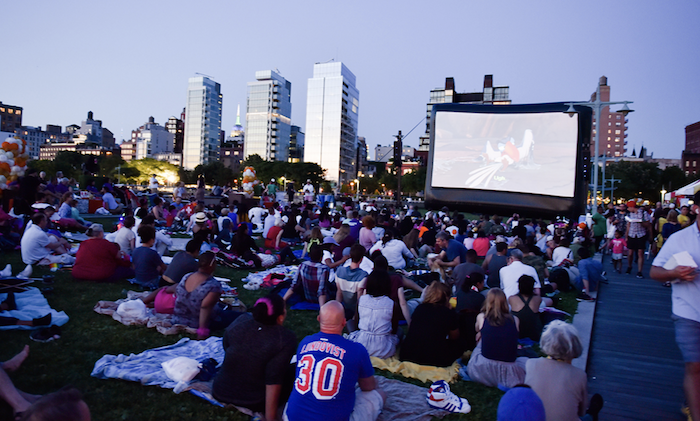 NYC Pride Family Movie Night: June 19
Grab a blanket and some popcorn and get ready to lounge underneath the NYC skyline to watch this year's movie pick: Beauty and the Beast! Hosted by the hilarious Miss Richfield 1981, the free event will open at 6:30pm with games and live music, and once the sun dips down, the movie will begin at 8:30pm. From 6:30pm-11pm; https://www.nycpride.org/events/family-movie-night/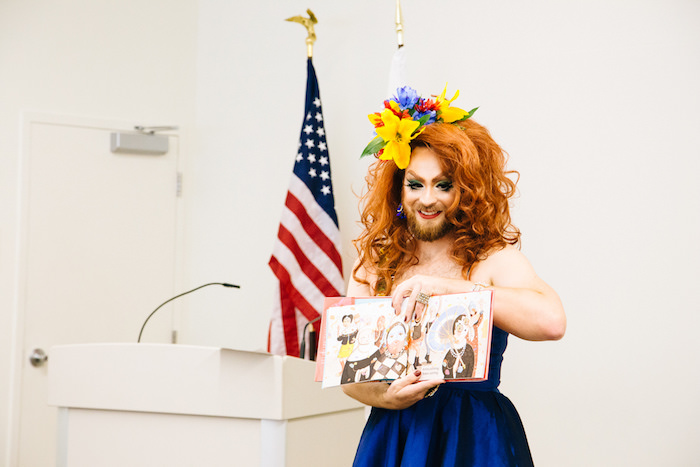 Drag Queen Story Hour: June 23
At the West Hollywood Library, glittering, magical drag queens capture the imagination, playfulness and gender fluidity of childhood, while giving kids glamorous, positive and unabashedly queer role models. From 11am-11:45am; https://pride.weho.org/one-city-one-pride-2018
Know of another event taking place? Send us an email and we'll try and add it to the list! [email protected]
Denver PrideFest Photo Credit: Stevie Crecelius of Wonderworks