Zach and Rico tied the knot at the Milwaukee Art Museum, so when they were scouting engagement photo locations, the Art Institute of Chicago was a no-brainer. The grooms-to-be looked the part in dapper navy and gray suits as Jennifer Kathryn Photography captured them looking blissfully in love. It might have been rainy and blustery outside, but nothing could put a damper on Zach and Rico's charming engagement shoot!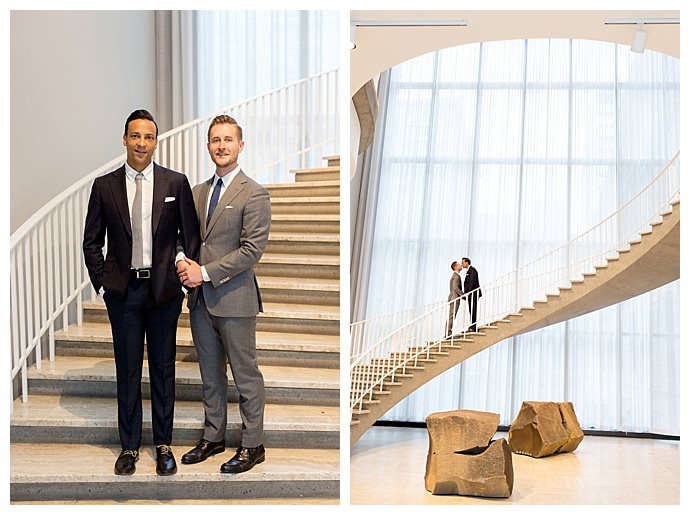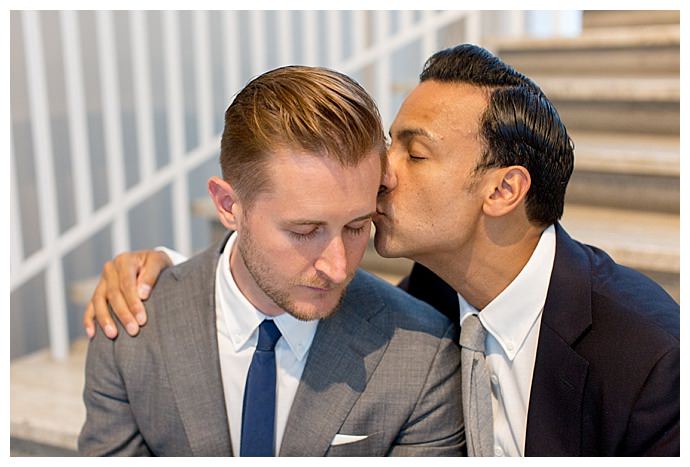 The Love Story
Before Zach left the house on Halloween in 2013, he pulled on a pair of bright yellow tights to complete his minion costume. As he headed to the bar, he tossed aside any hope he had of meeting someone that night, the yellow tights a sure deterrent in his eyes. But when Rico, who was dressed as a soccer player for the occasion, saw Zach from across the room, he was immediately drawn to his light hair and eyes, and he asked one of Zach's friends, a fellow minion, to introduce them. And ever since that night, they haven't spent a day apart.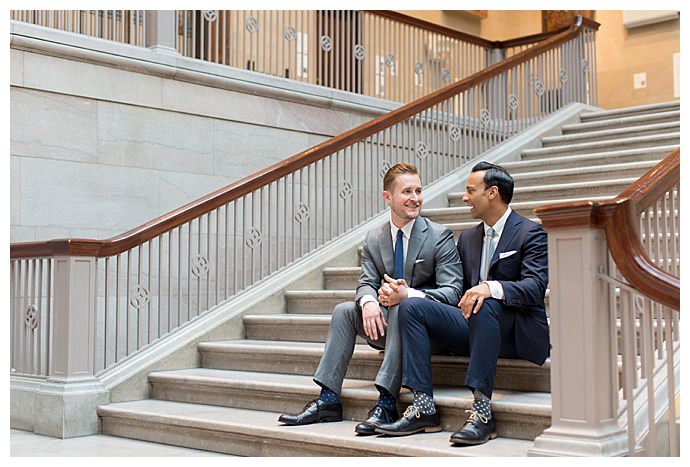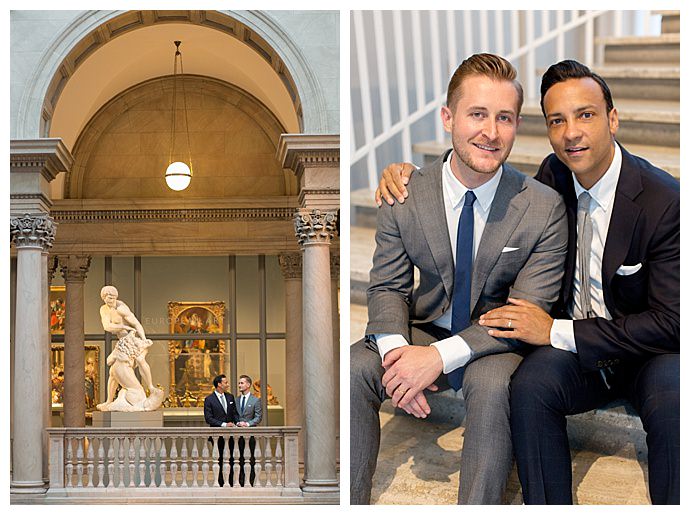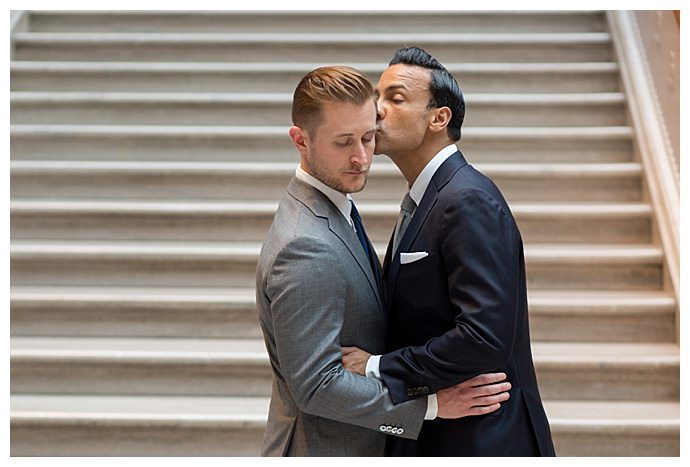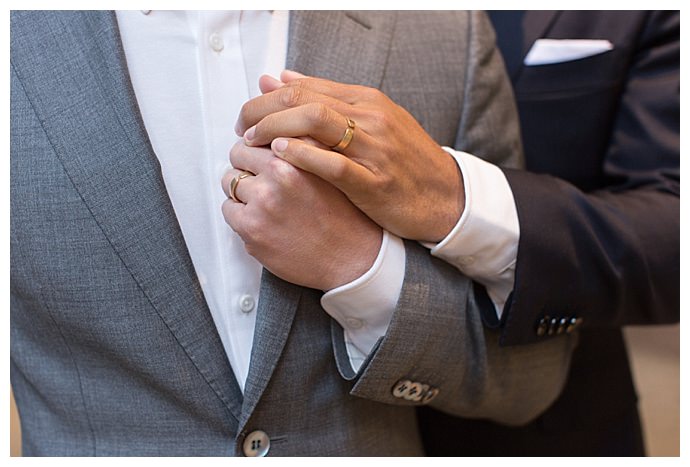 The Proposal
It was Rico's 40th birthday, and he, Zach and 14 of their friends had traveled to Bergerac, France, to celebrate the occasion. Rico knew Zach would never suspect a proposal on his birthday, so he was excited about the prospect of pulling off the greatest surprise ever. On the roof of the castle where they were all staying, Rico had all of their friends waiting for them with luminaire bags along the pool that spelled out "Will you marry me?" As the song "Sky Full of Stars" played, Zach walked up to the roof where he found his groom-to-be, and they celebrated afterward by Skyping with Zach's entire family back home in Illinois.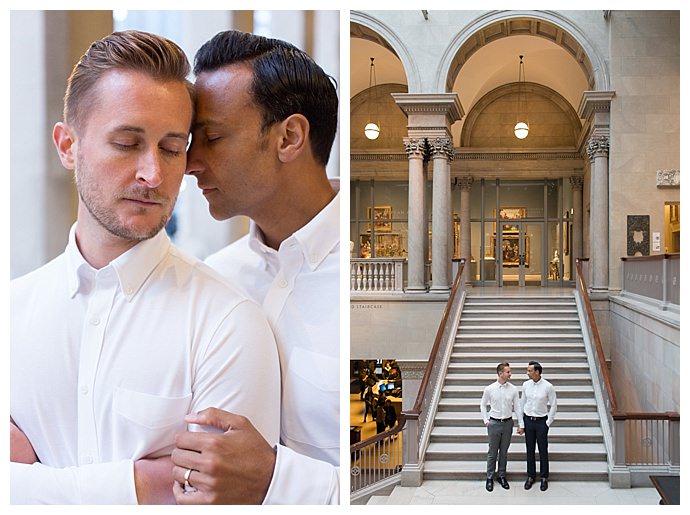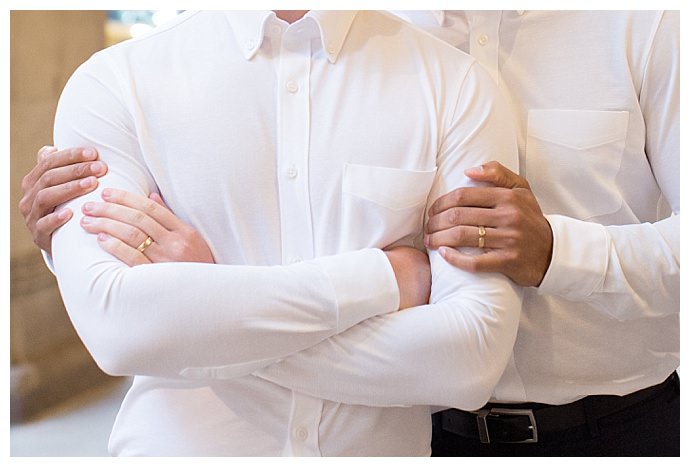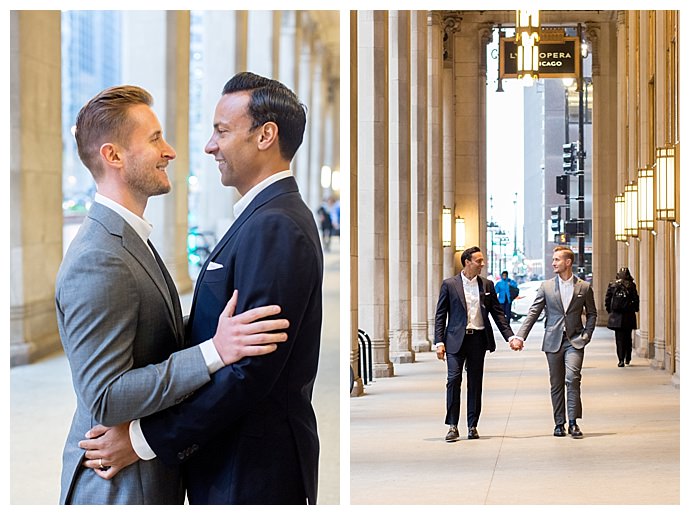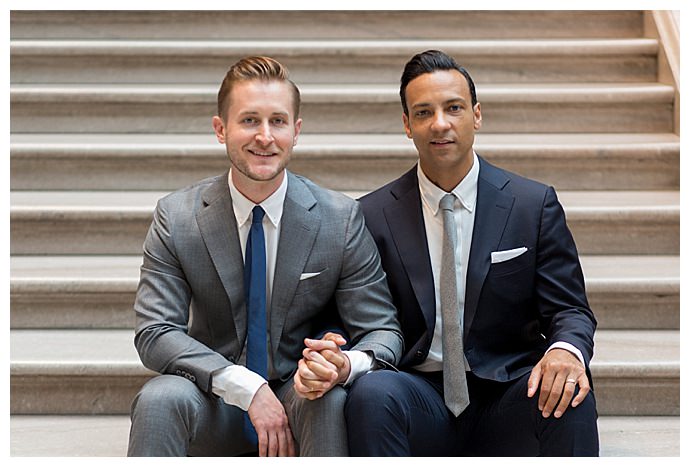 The Rings
"Rico designed our engagement rings," Zach says. "He made a gold ring that had an open space in the middle. The open space represented that we are two separate individuals coming together."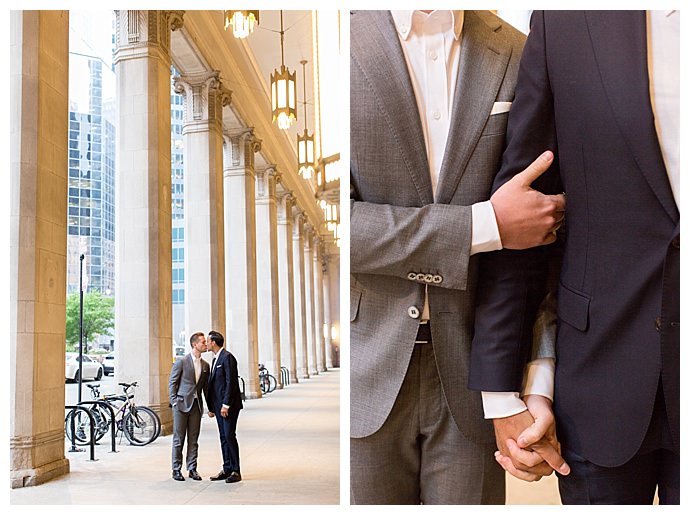 Submitted via Matchology
Written by: