Pride month officially kicks off tomorrow on June 1, and H&M is not wasting any time joining in on the celebration. Last week the Sweedish-based retailer announced the launch of its Love for All Collection, an equality-themed collection filled with fun, colorful pieces that not only celebrate Pride, but also give back. Ten percent of proceeds from all sales will go to UN Free & Equal, the United Nations' global campaign to fight for the equality and fair treatment of LGBTQ people around the world. Starting today, the summery, rainbow-filled collection with nods to the '70s will be available in select stores and online at HM.com.
For its first ever collection commemorating Pride, H&M's first statement of support for the LGBTQ community is a strong one." H&M believes in everybody's right to love who they want," said H&M's men's head of design, Andreas Löwenstam, in a press release. "We hope people can use H&M's Love for All Collection to celebrate Pride and their belief in equal love." H&M also partnered with Out magazine and recruited prominent LGBTQ faces such as Olympic skier Gus Kenworthy, "RuPaul's Drag Race" star Aja and model and singer Shaun Ross to announce the launch of the collection in a campaign titled Pride Out Loud.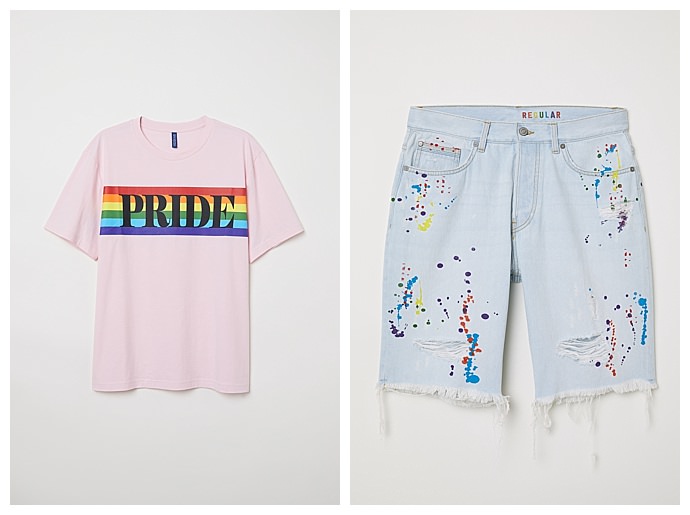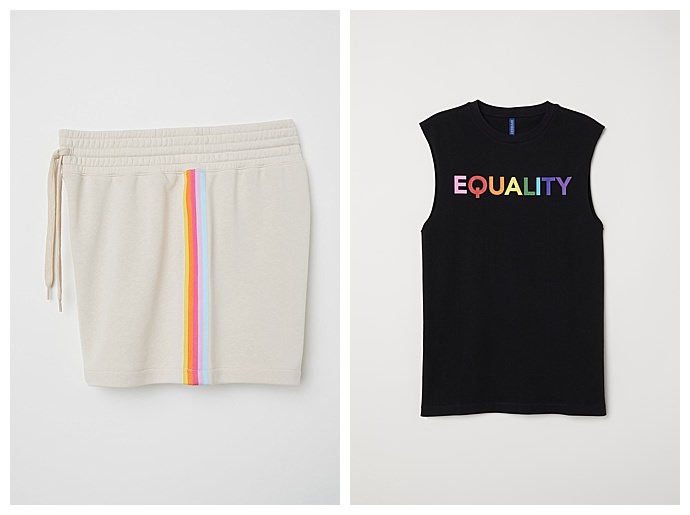 But above all, the decision to partner with UN Free & Equal shows H&M's dedication to supporting the community through more than just fashion. "The support we receive from H&M will help the UN Free & Equal campaign work together with activists and equality champions to raise public awareness and mobilize for positive changes in laws and attitudes," said Peggy Hicks, director of thematic work at the United Nations Human Rights Office, in a press release.
Some of our favorite pieces in the collection are the rainbow splattered denim shorts, the equality hat and love united hoodie. And with the New York City Pride march right around the corner (don't forget to mark your calendar for June 24!), we couldn't think of a more perfect way to showcase your pride than with the Love for All Collection!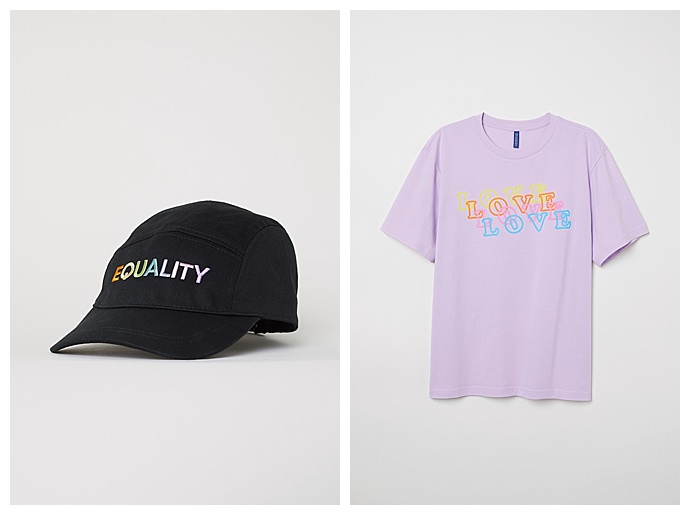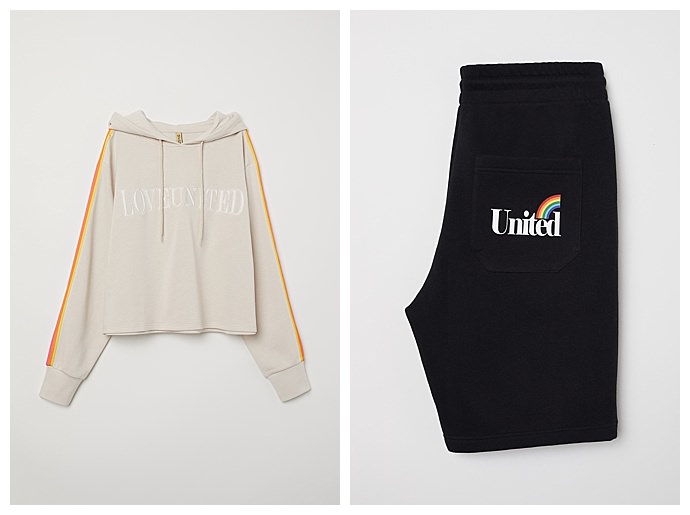 *Editor's Note: This post contains affiliate links. Each time you purchase an item via our affiliate links, Love Inc. is receiving a small percentage of the sale, thus you are helping our small, equality-minded business grow and allowing us to provide more content for YOU! Isn't that just fantastic?
Written by: