A palette of yellow, burnt orange, black, white, and hints of gold came together in perfect harmony for a modern design that's not only glamorous, but playful, too! The West Hollywood venue AllBright inspired the unique style. "We worked together to create a simple yet intentional vision, focusing on showcasing this up and coming club, we wanted to show off their eclectic event space that is usually held in their outdoor rooftop where it's sparkle with crisp white flooring, a ton of natural light, black and white stripe furnishing, and a modern French vibe with views overlooking the city of West Hollywood," mentioned designer and planner Carol Keiner of The Blushing Details.
To play off of the black-and-white striped furnishings of the venue, vibrant floral designs, and black-and-gold accents dressed up pure white reception tables, complete with white chairs. The vision curated by The Blushing Details offered such a sleek ambiance; pairing well with the chic attire that was chosen for the day for the models and real-life couple Julia and Lee. "Our couple's modern-day look was 'Beautify' with a soft glam look. My favorite was the off-shoulder dress that Julia wore during the daytime by designer La Soie and Bountiful Suit that Lee wore from Sharpe Suiting that uniquely expresses both their personalities," commented Carol.
A black-and-gold wedding cake with cascading florals and monogrammed gift baskets rounded out the details of the beautiful day; as golden hour fell and Julia and Lee rode their motorcycle off into the sunset.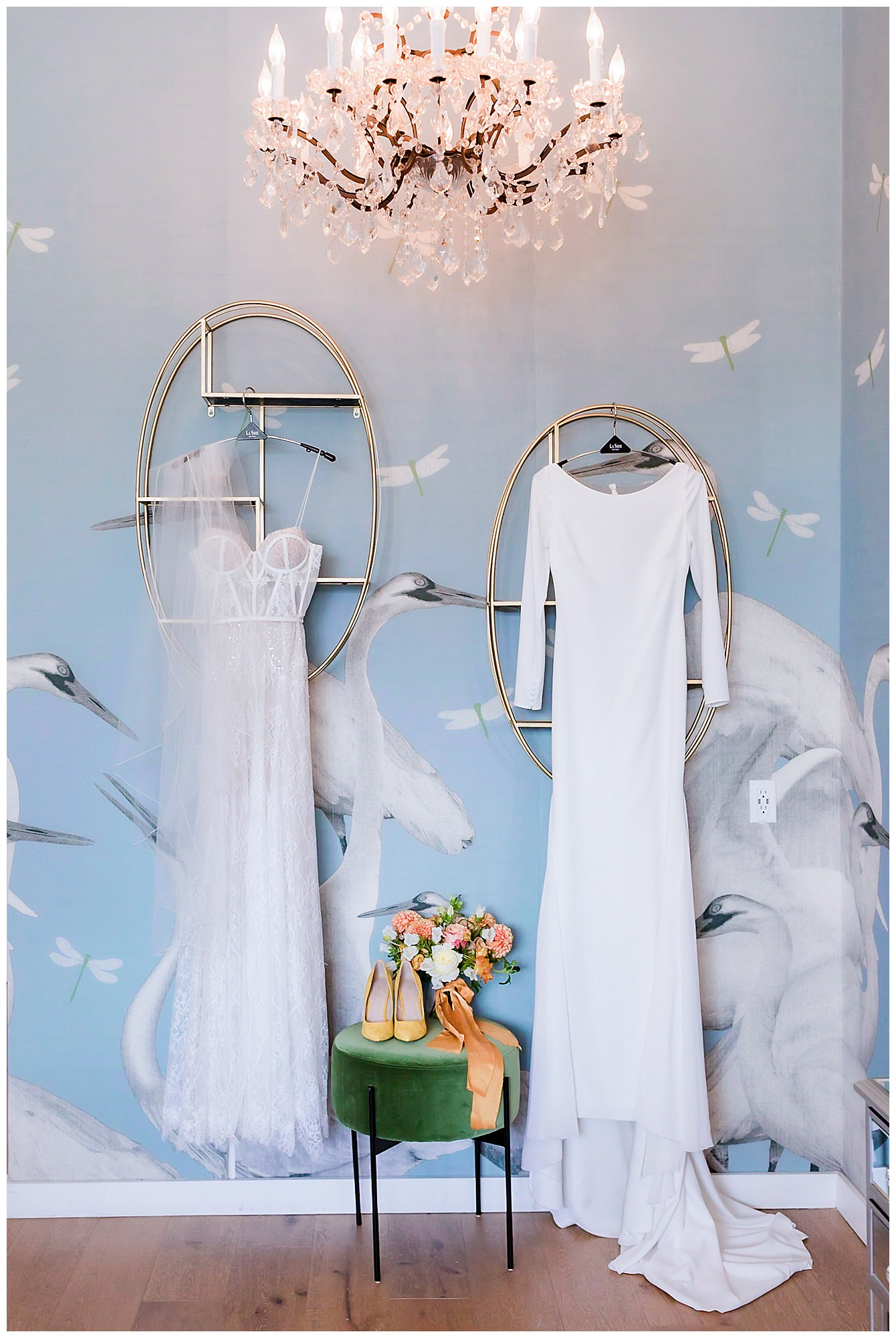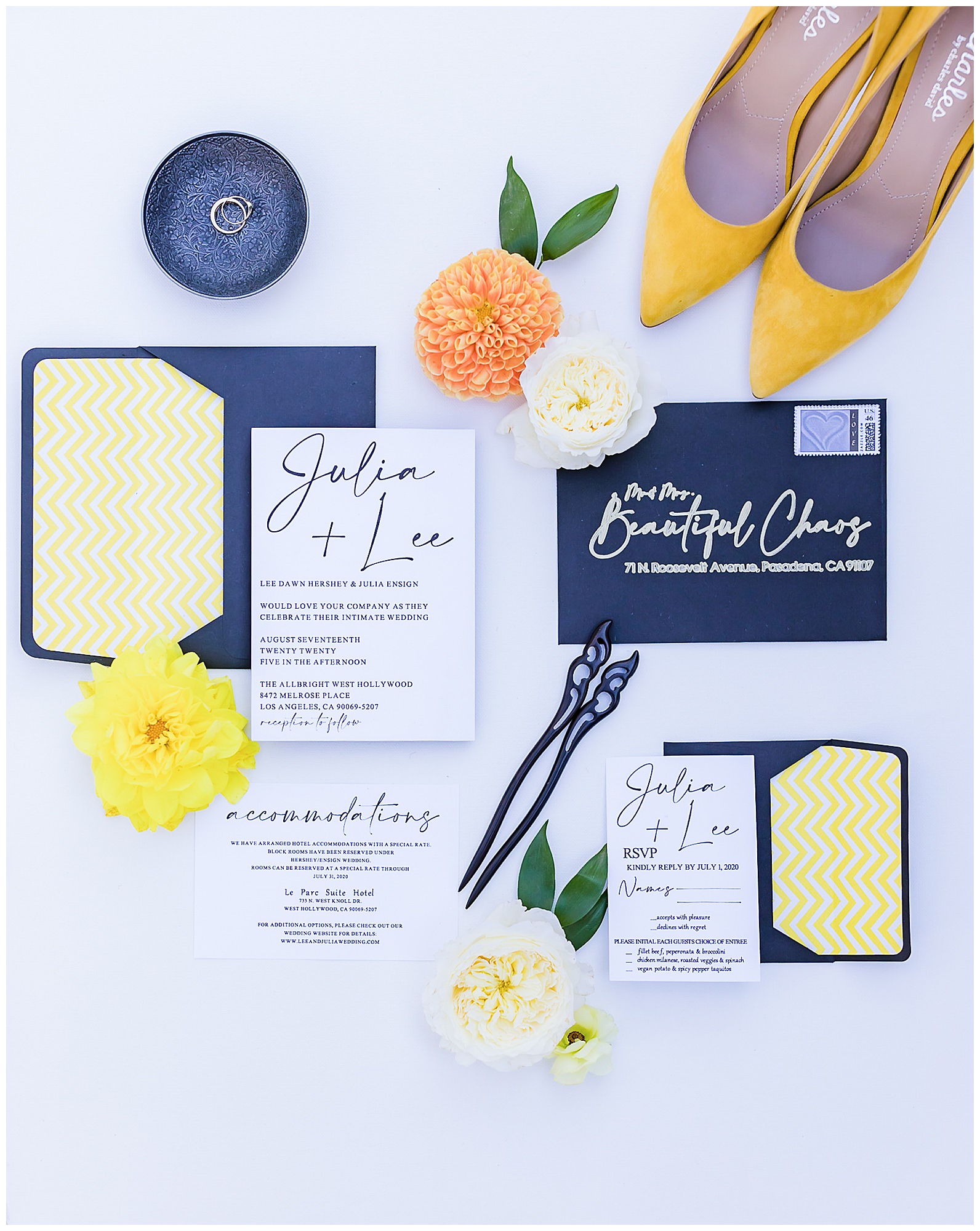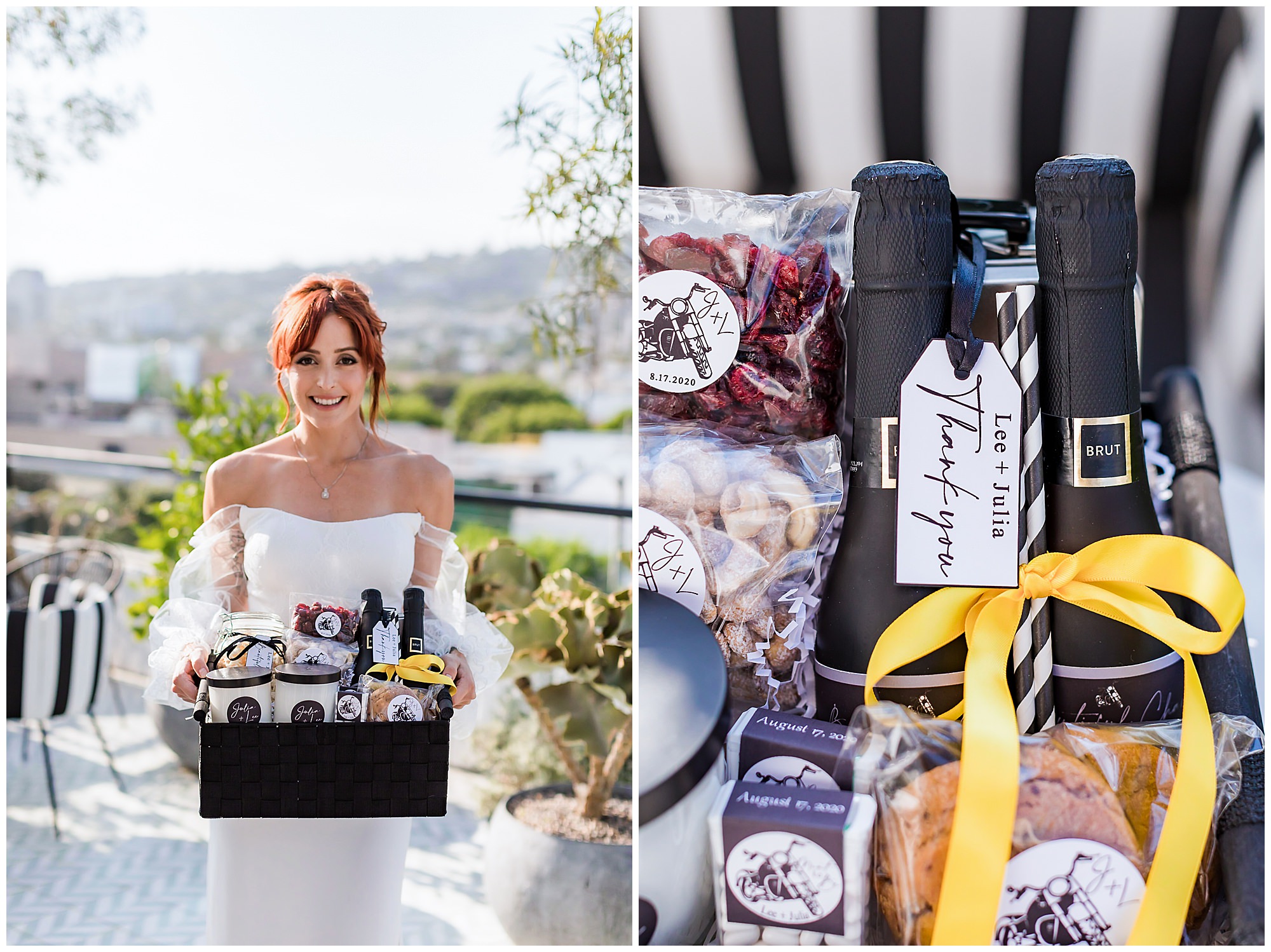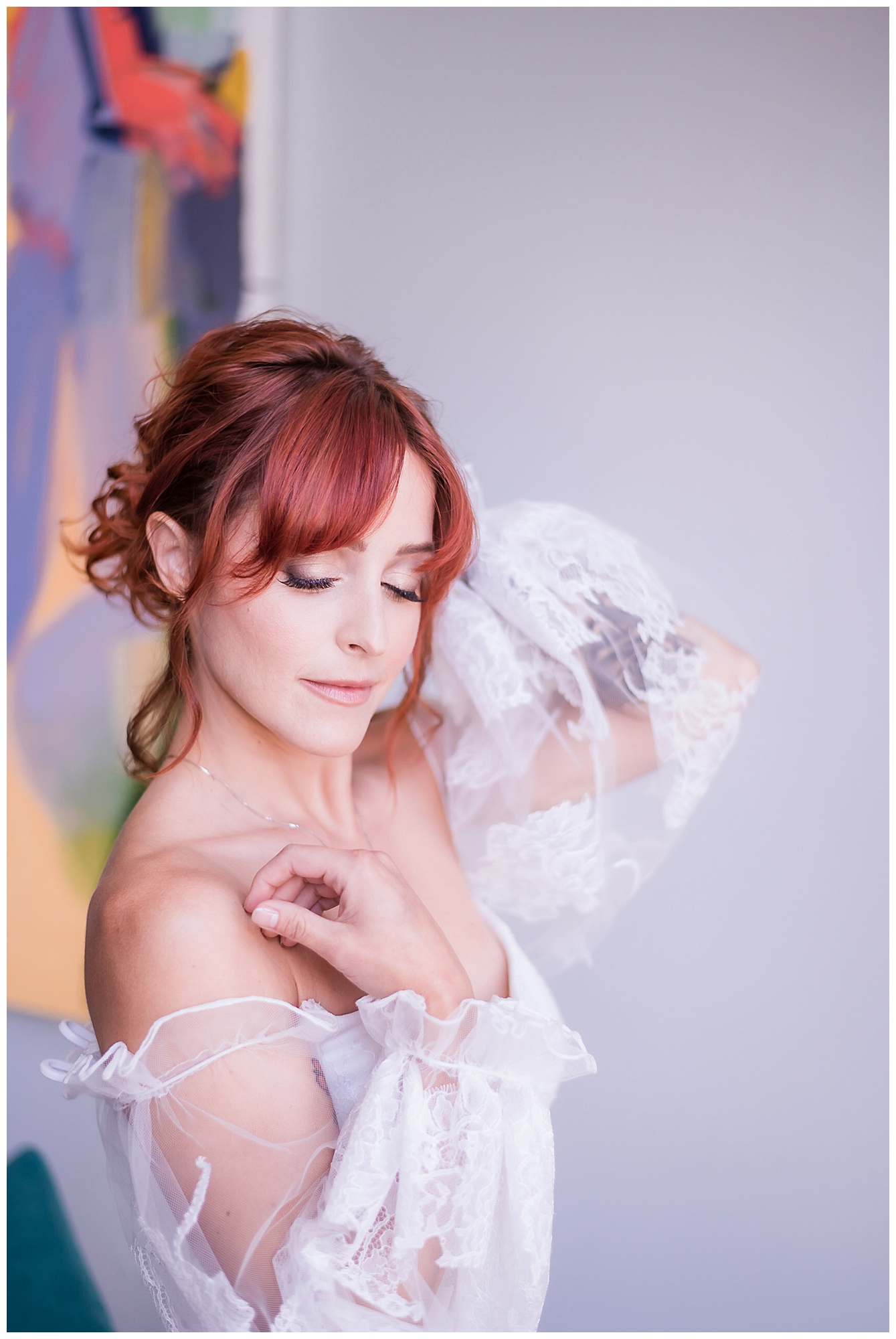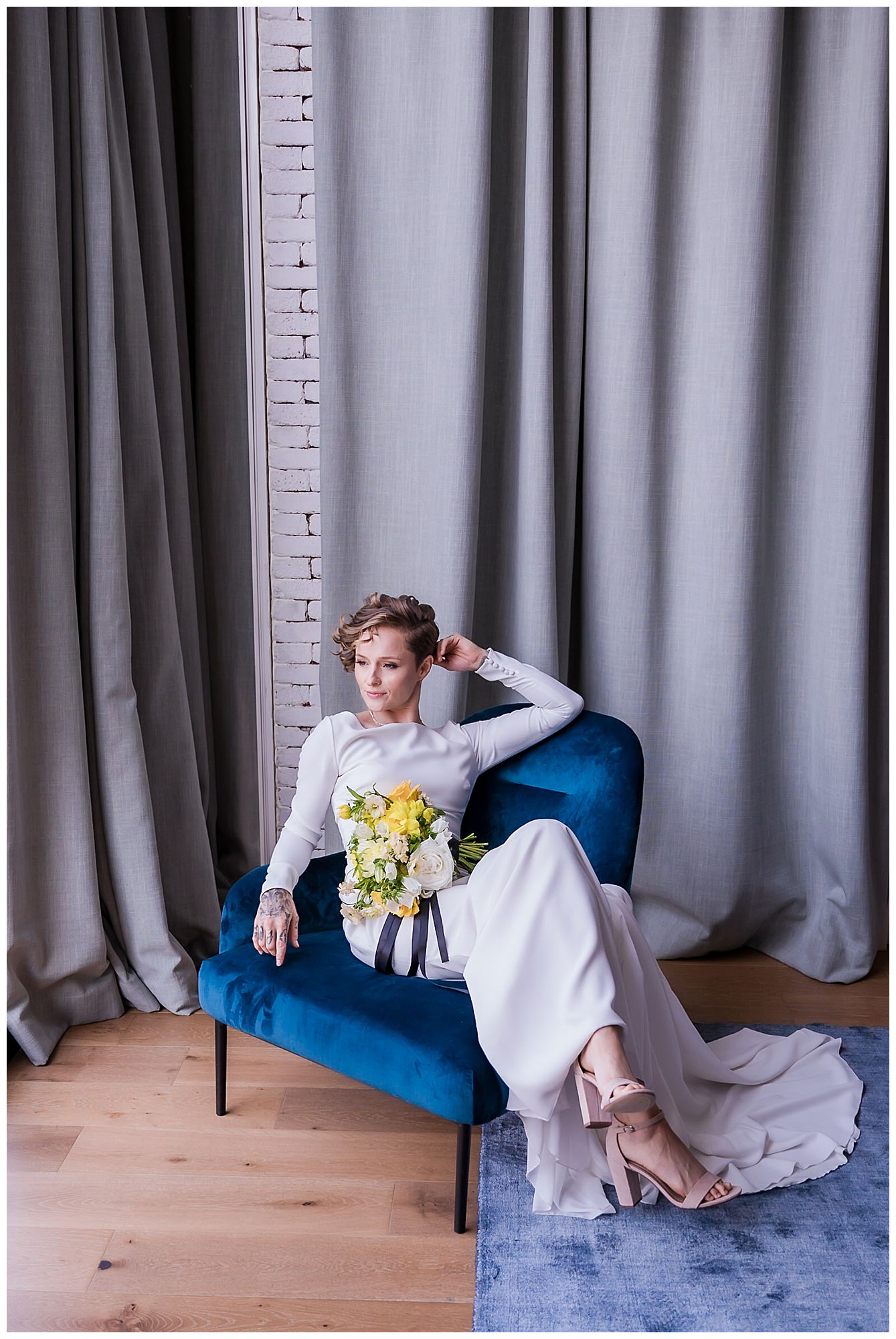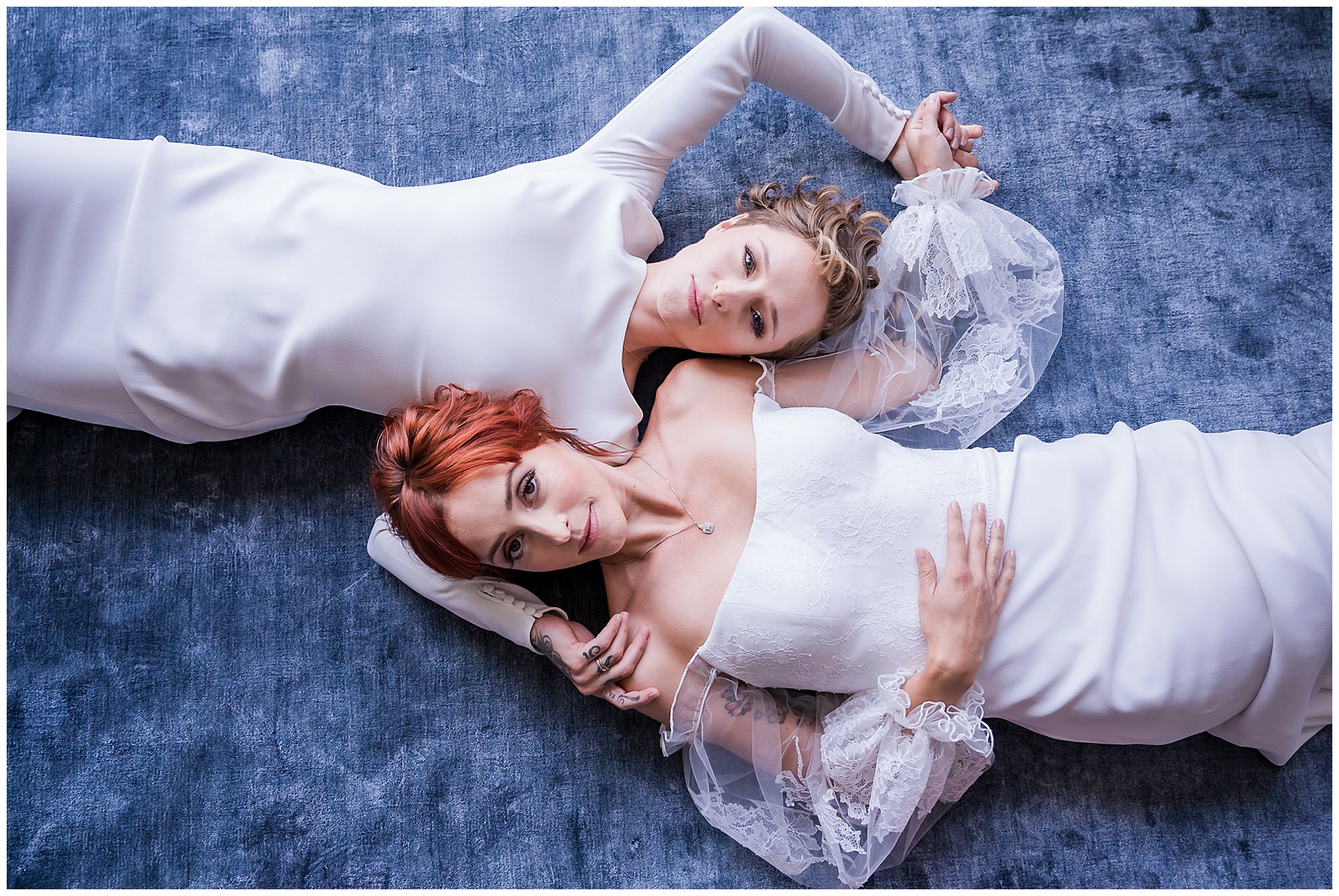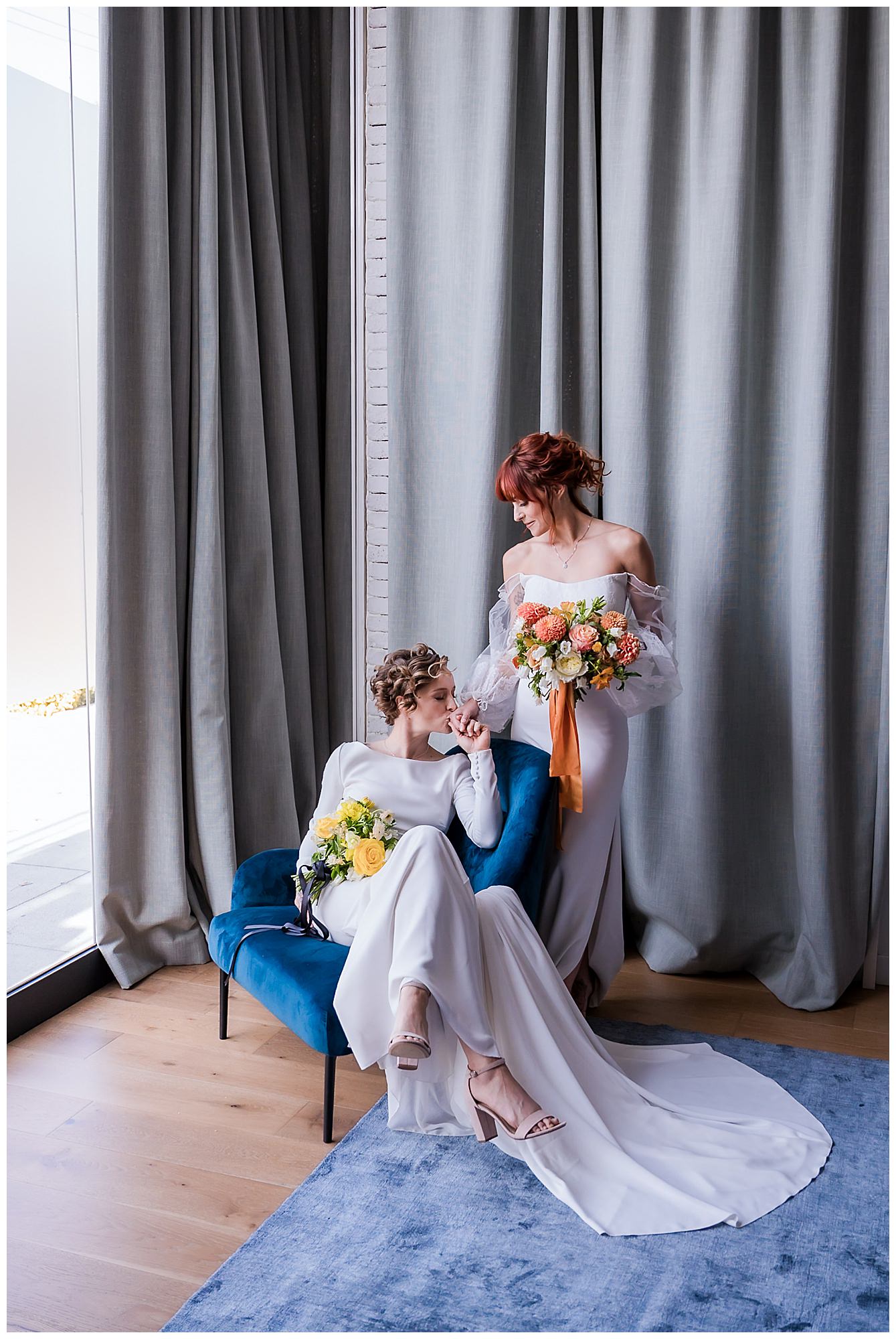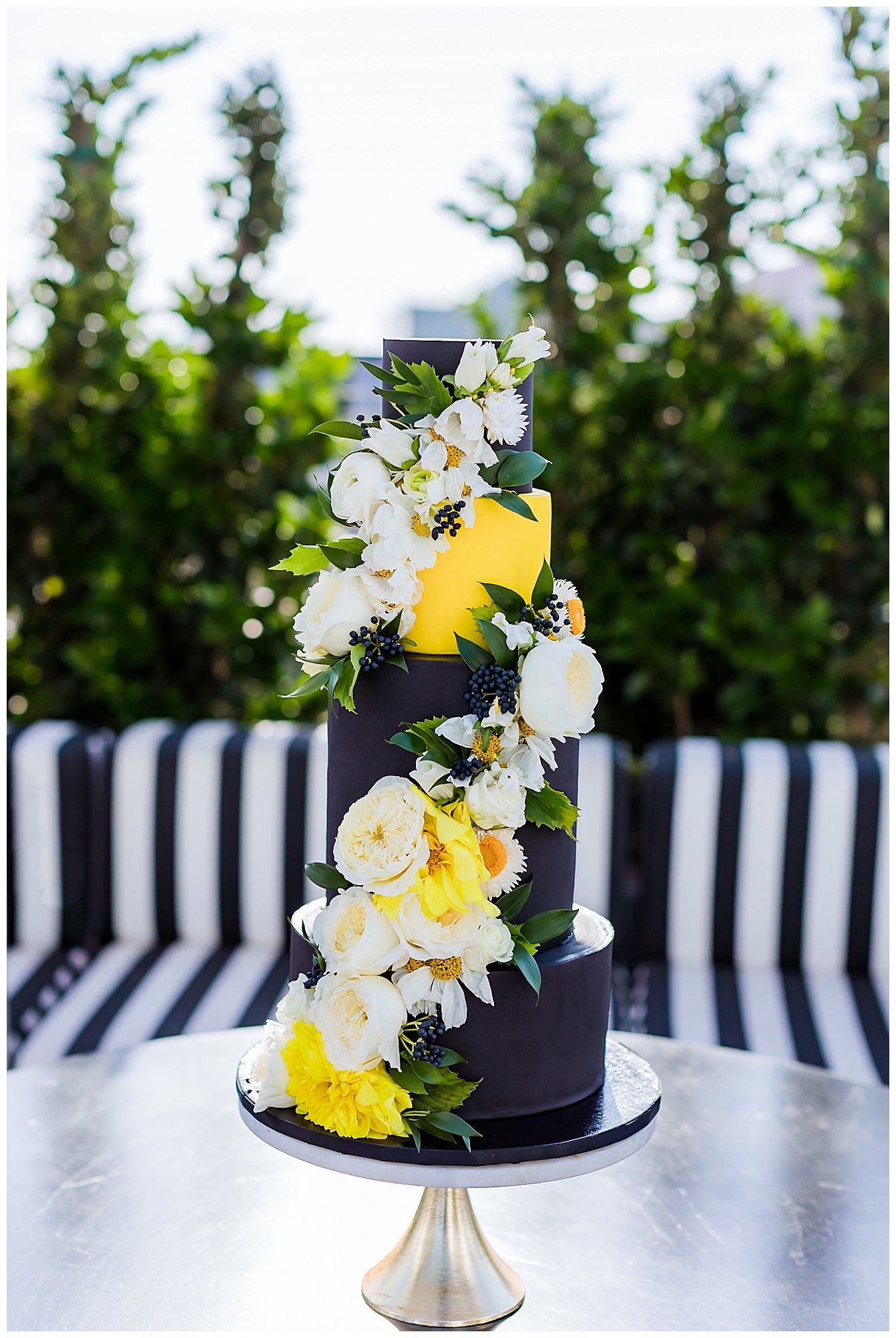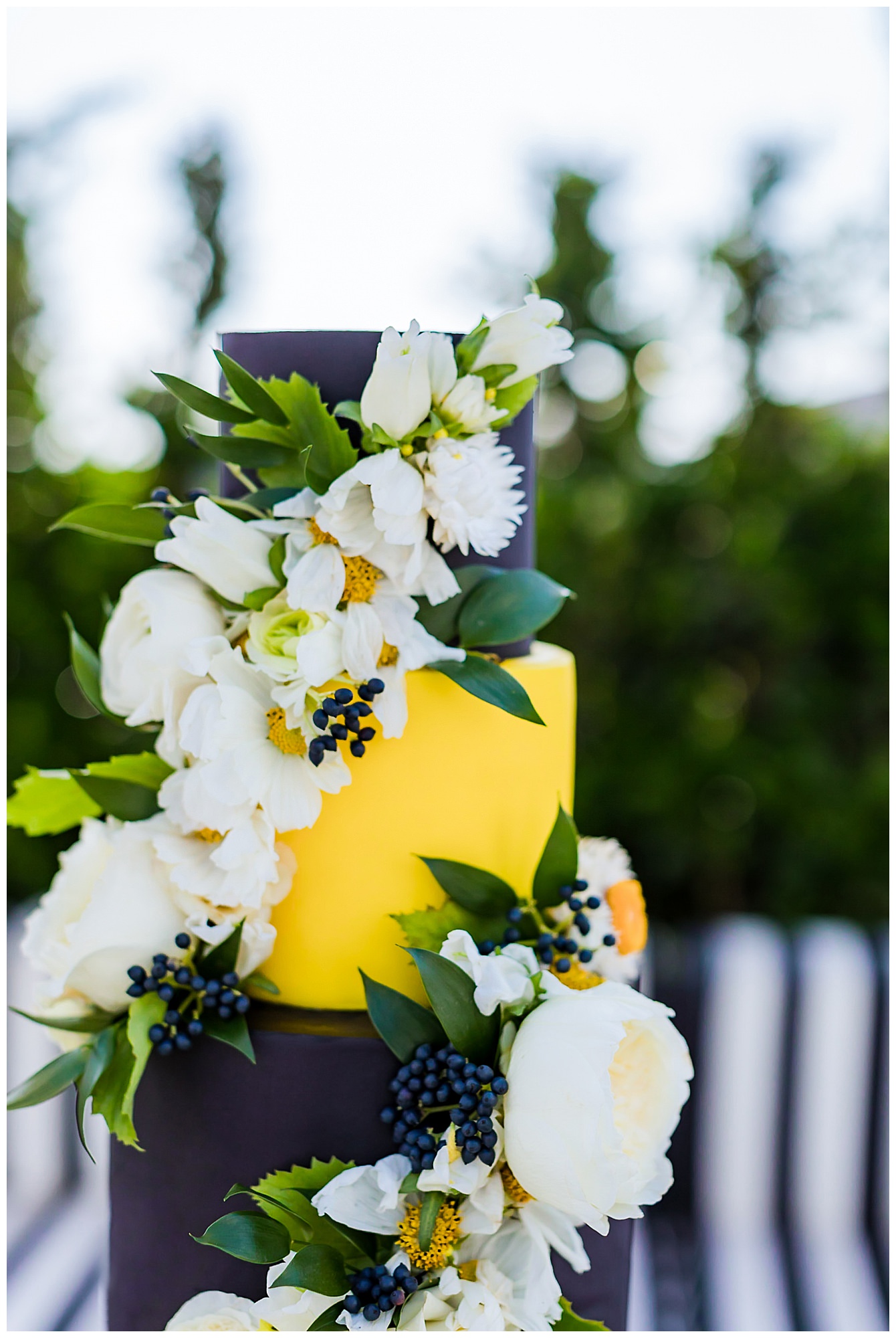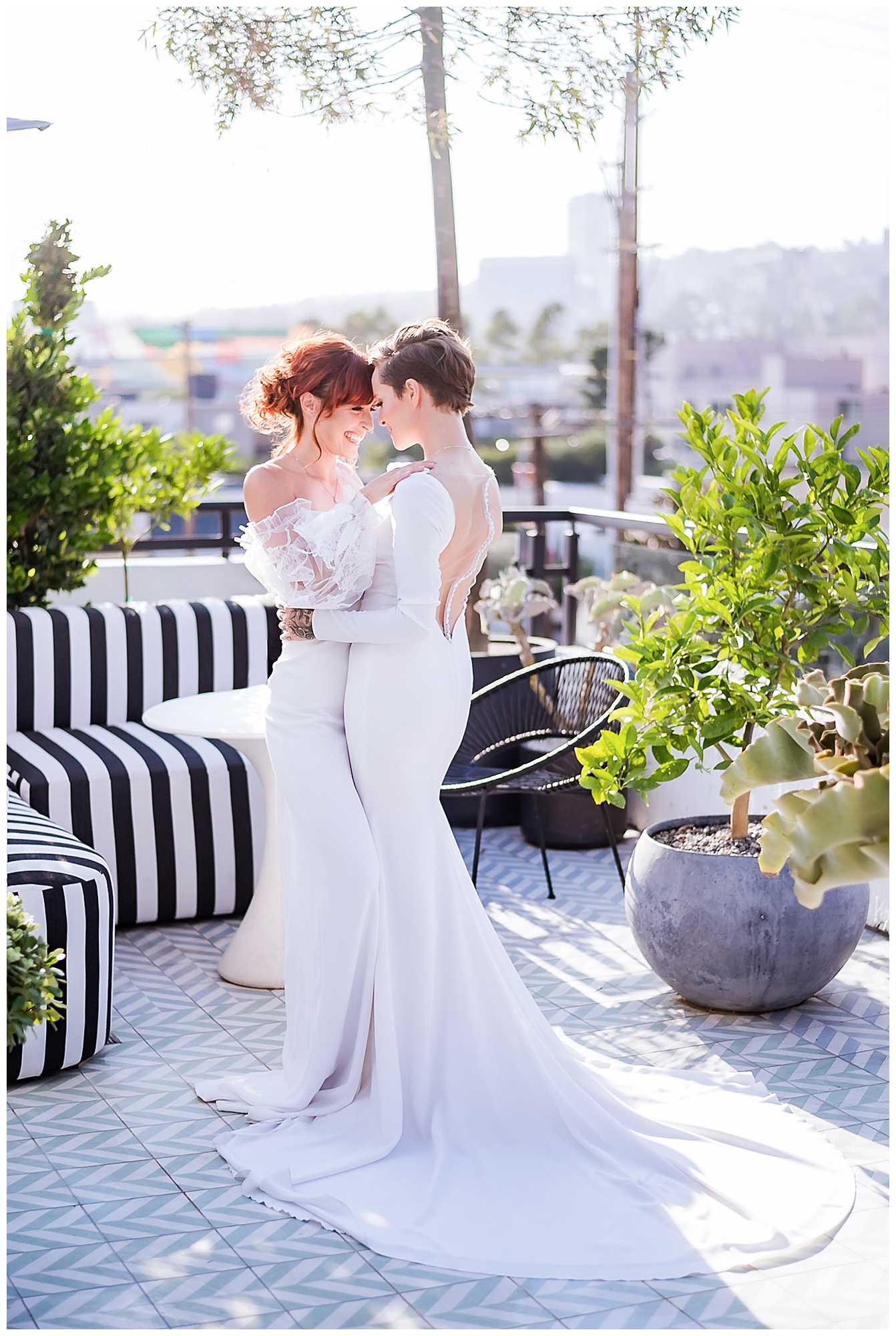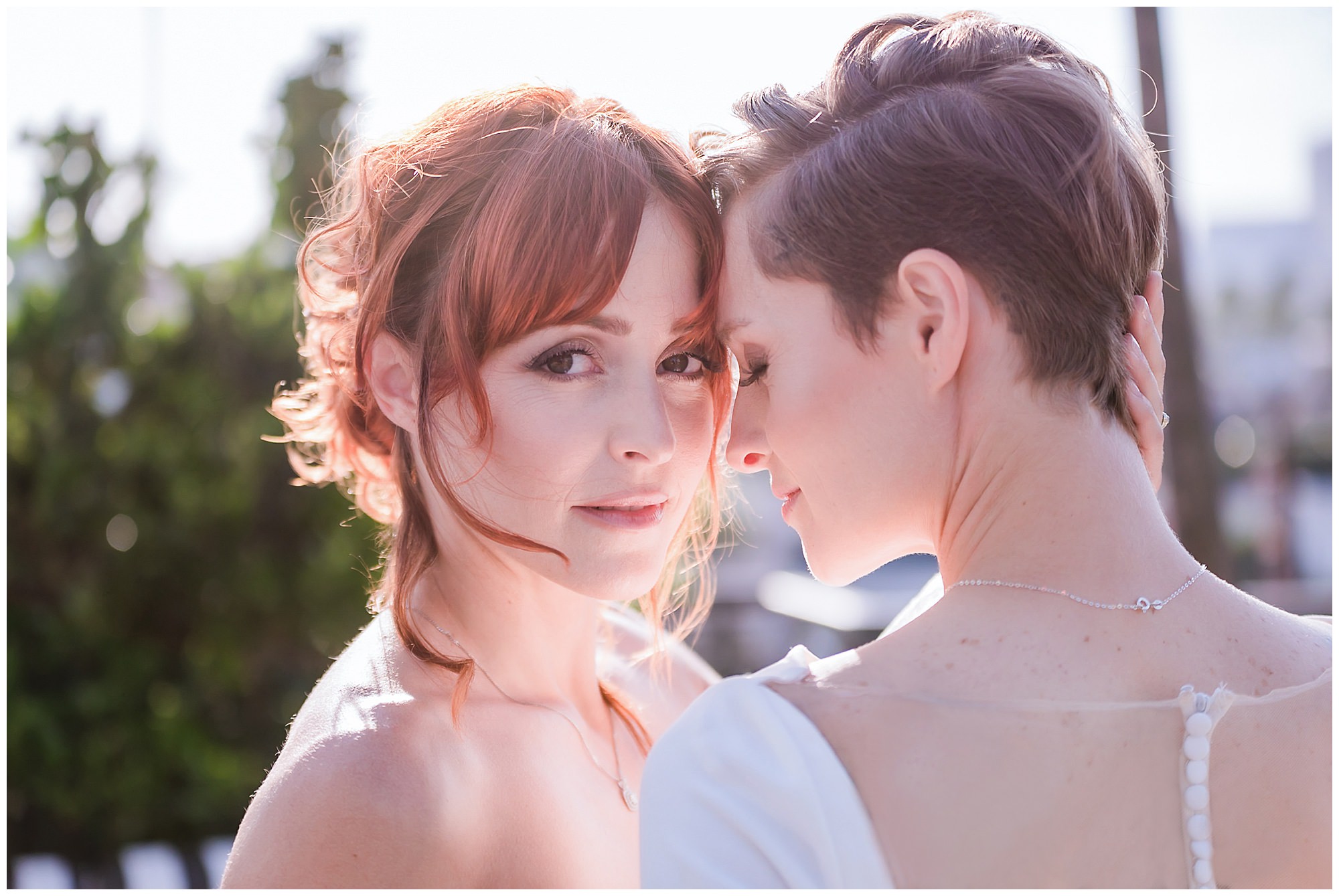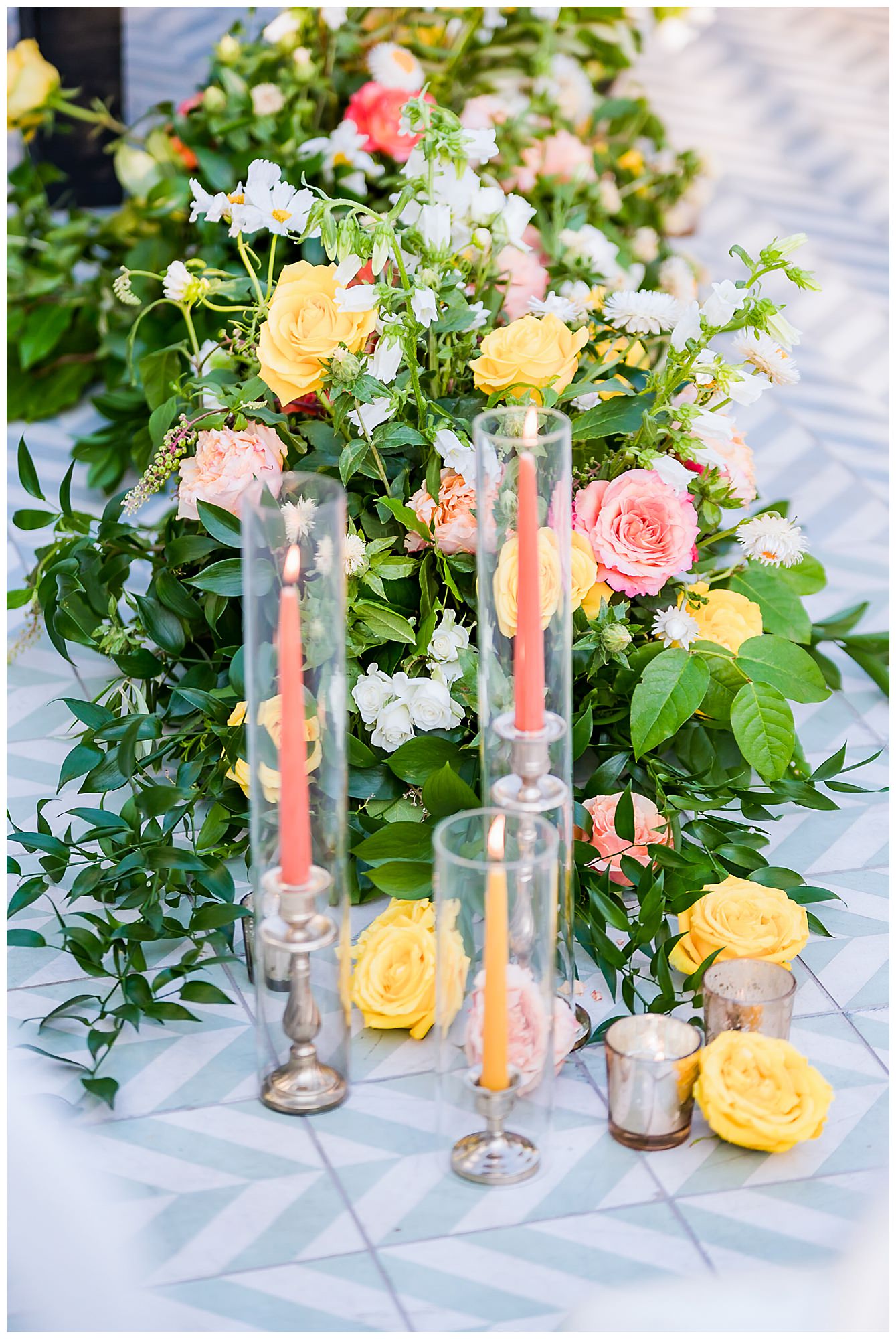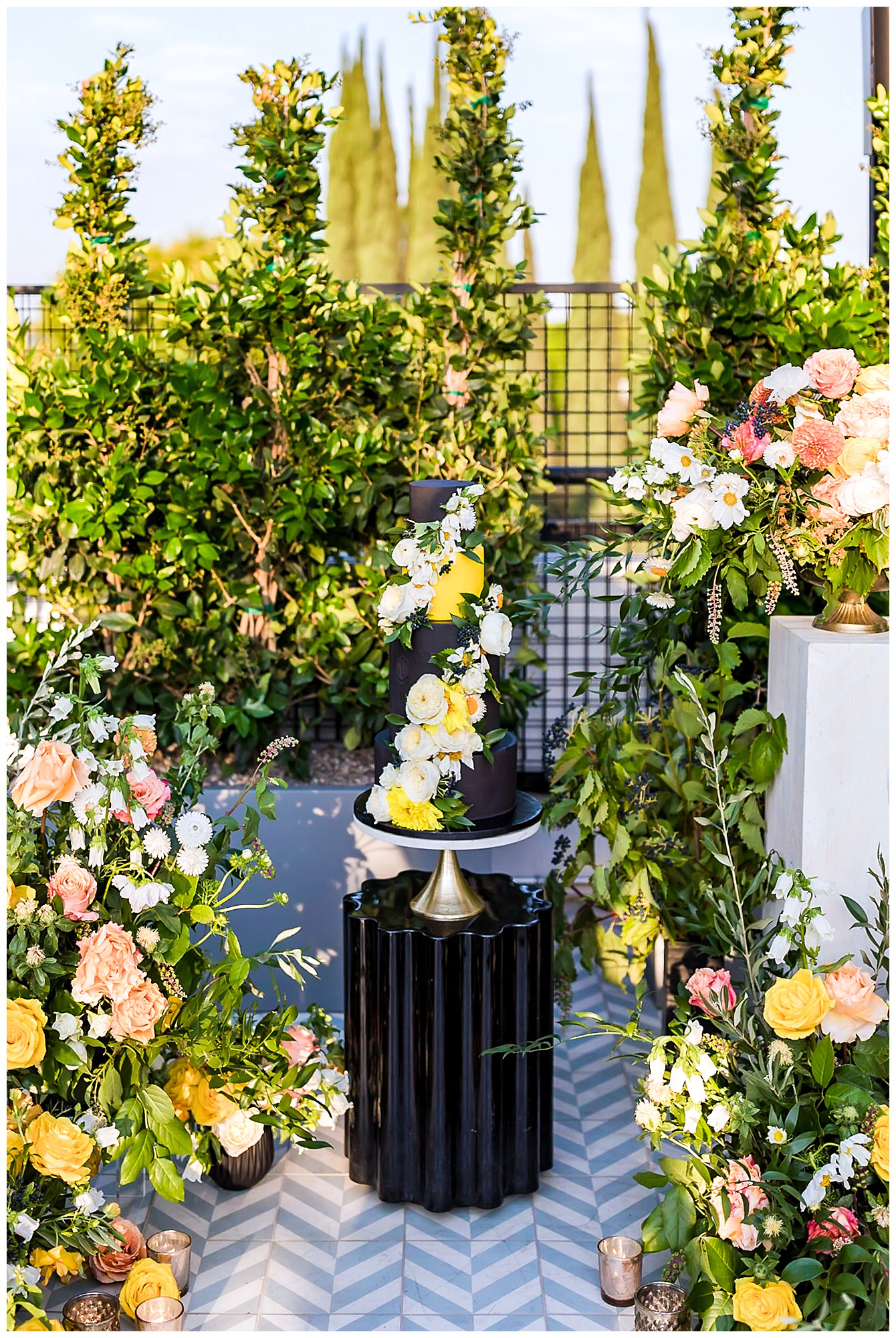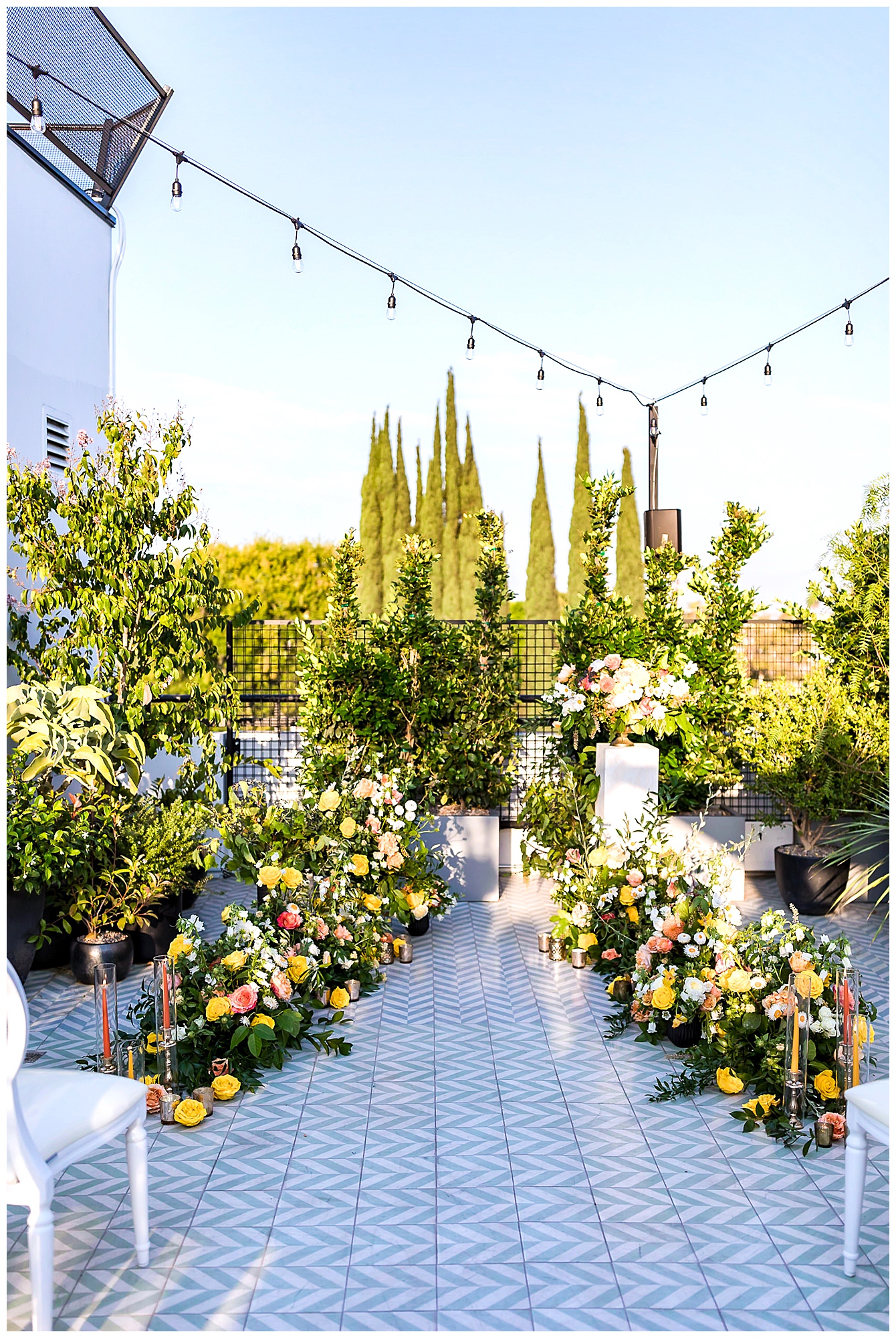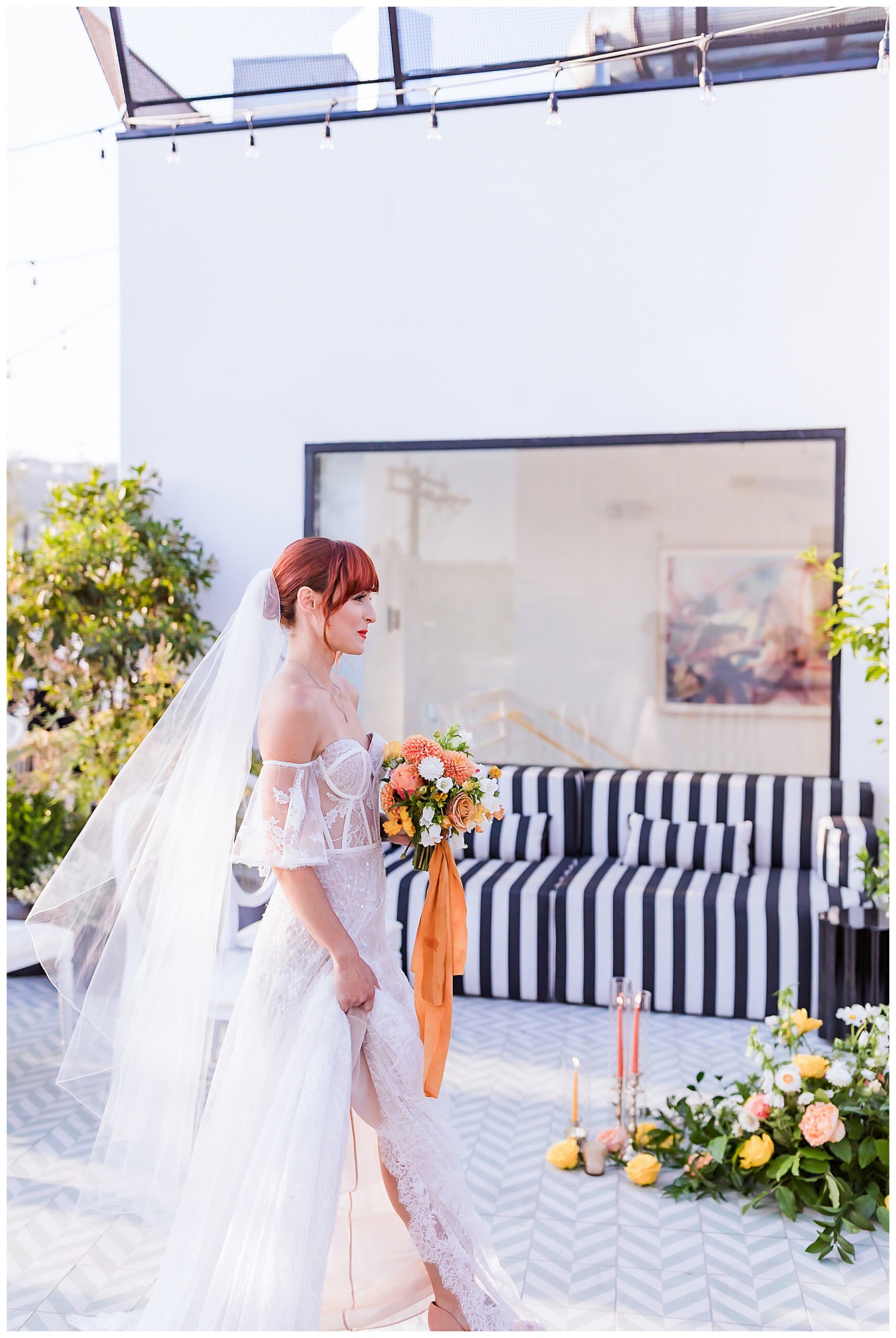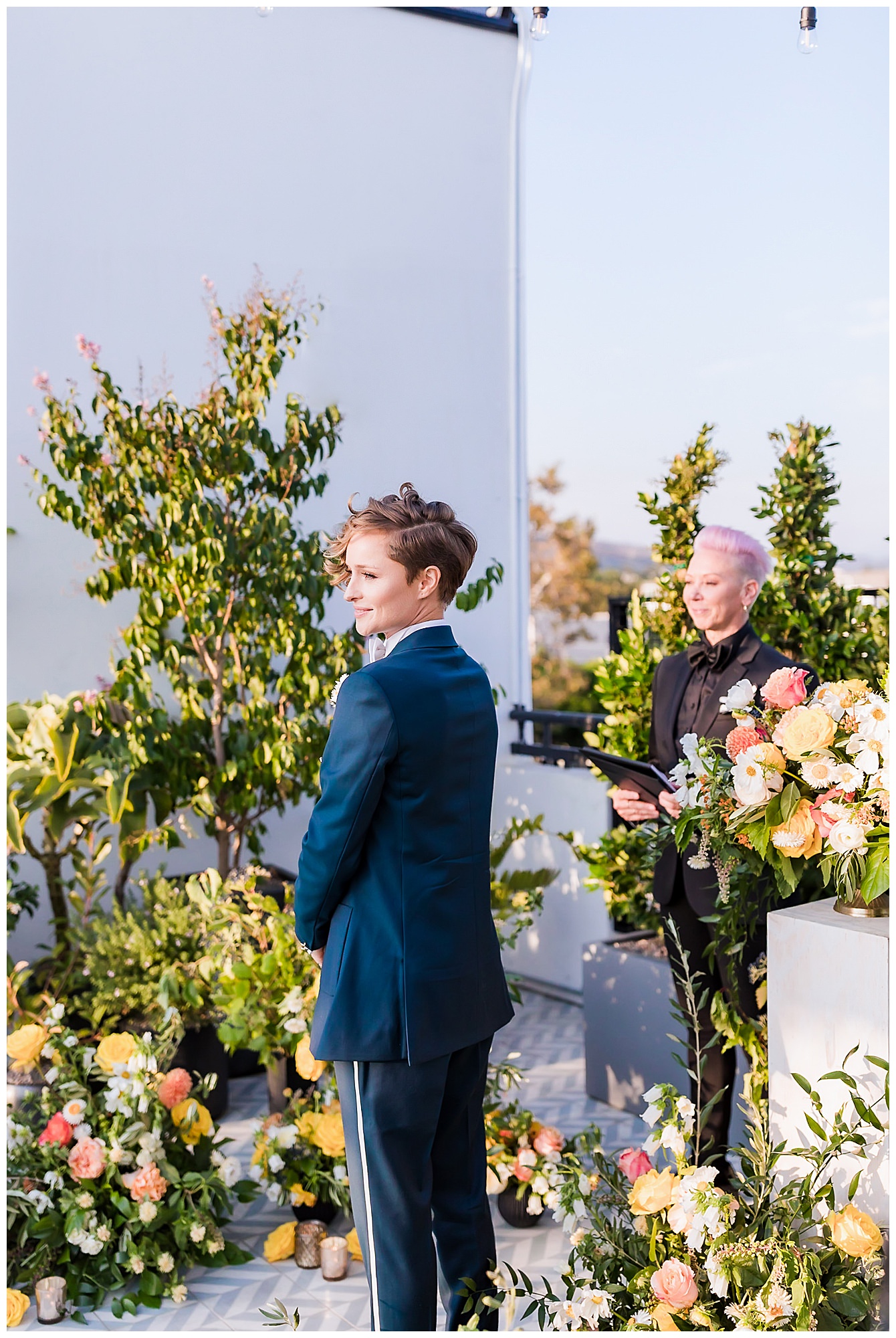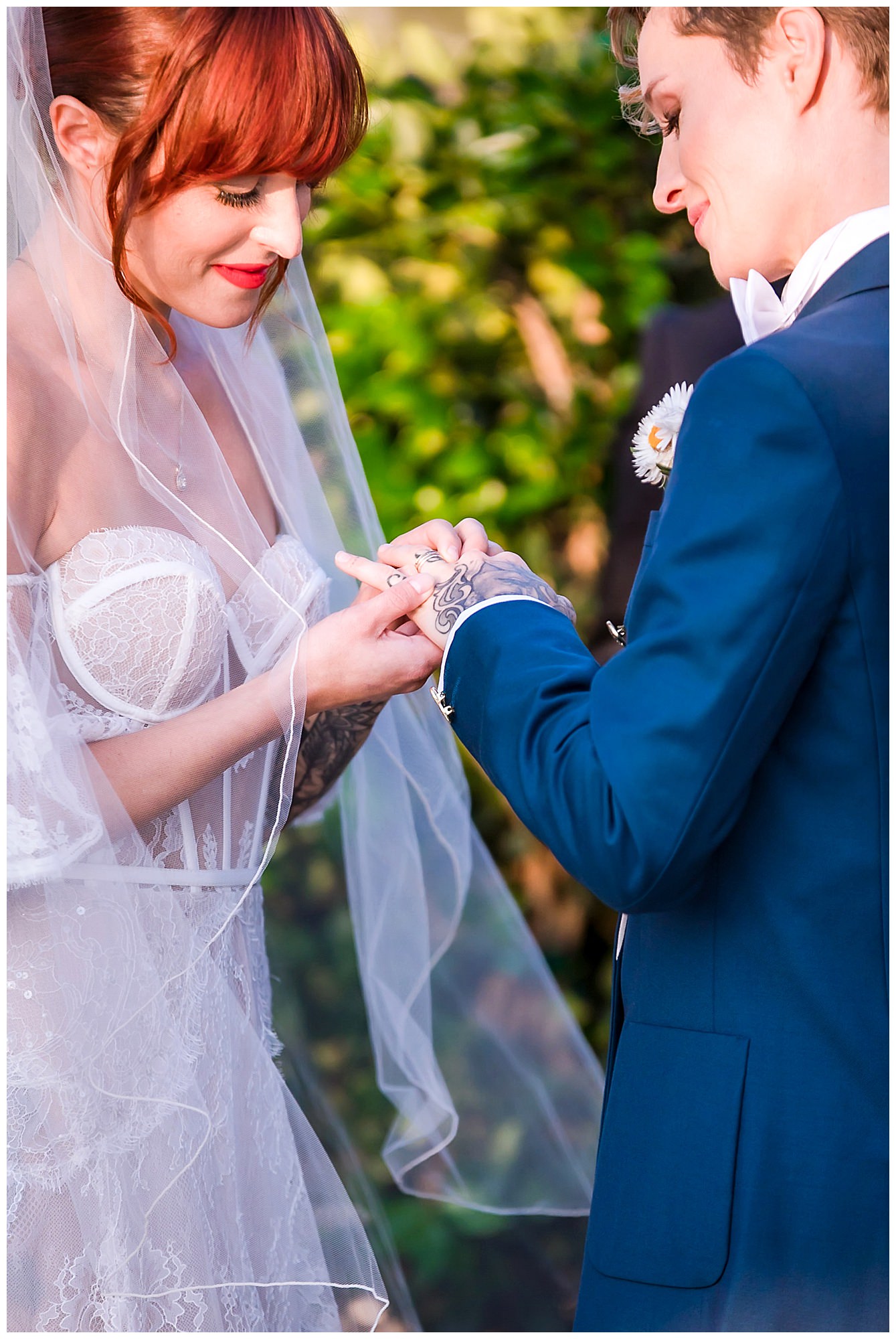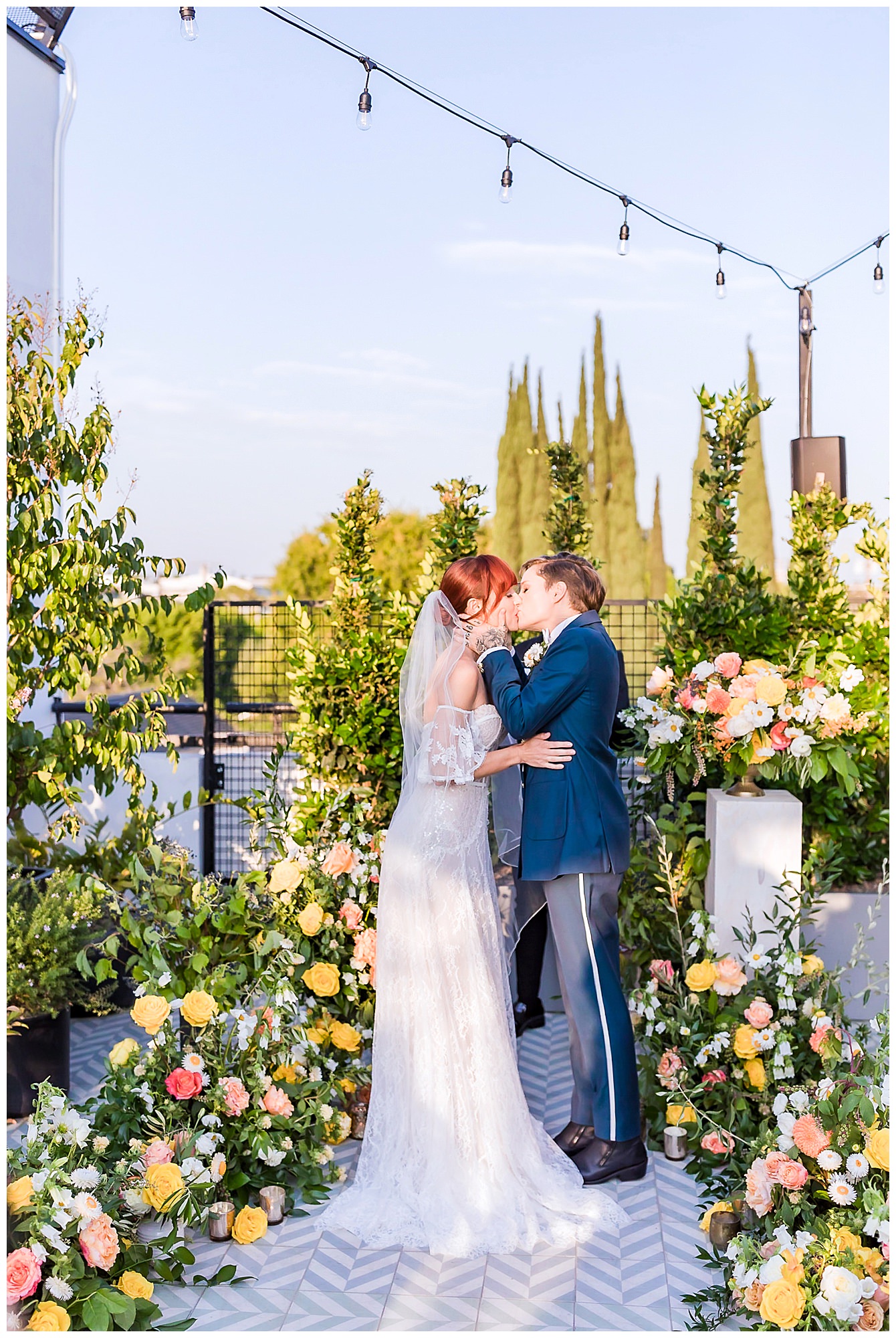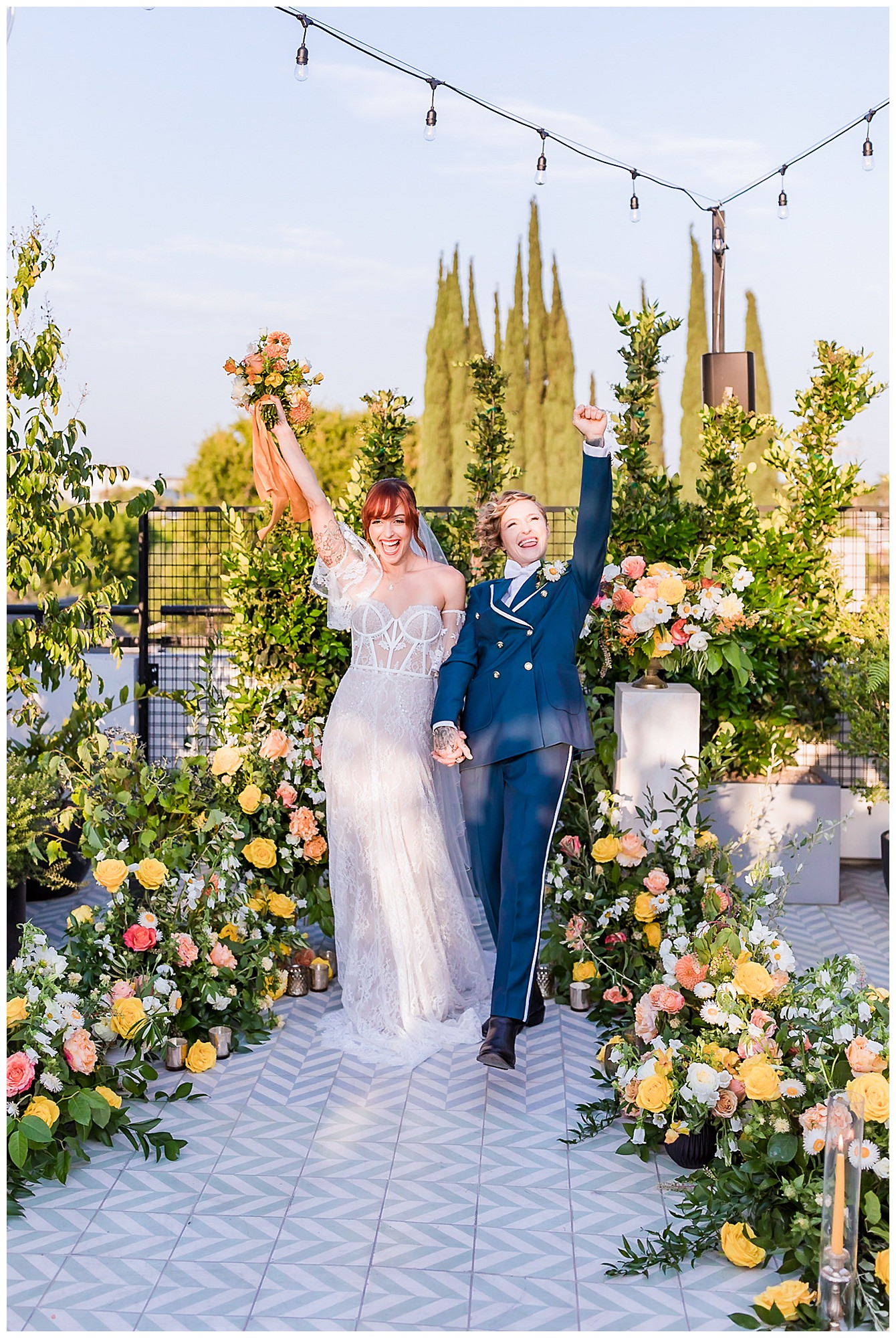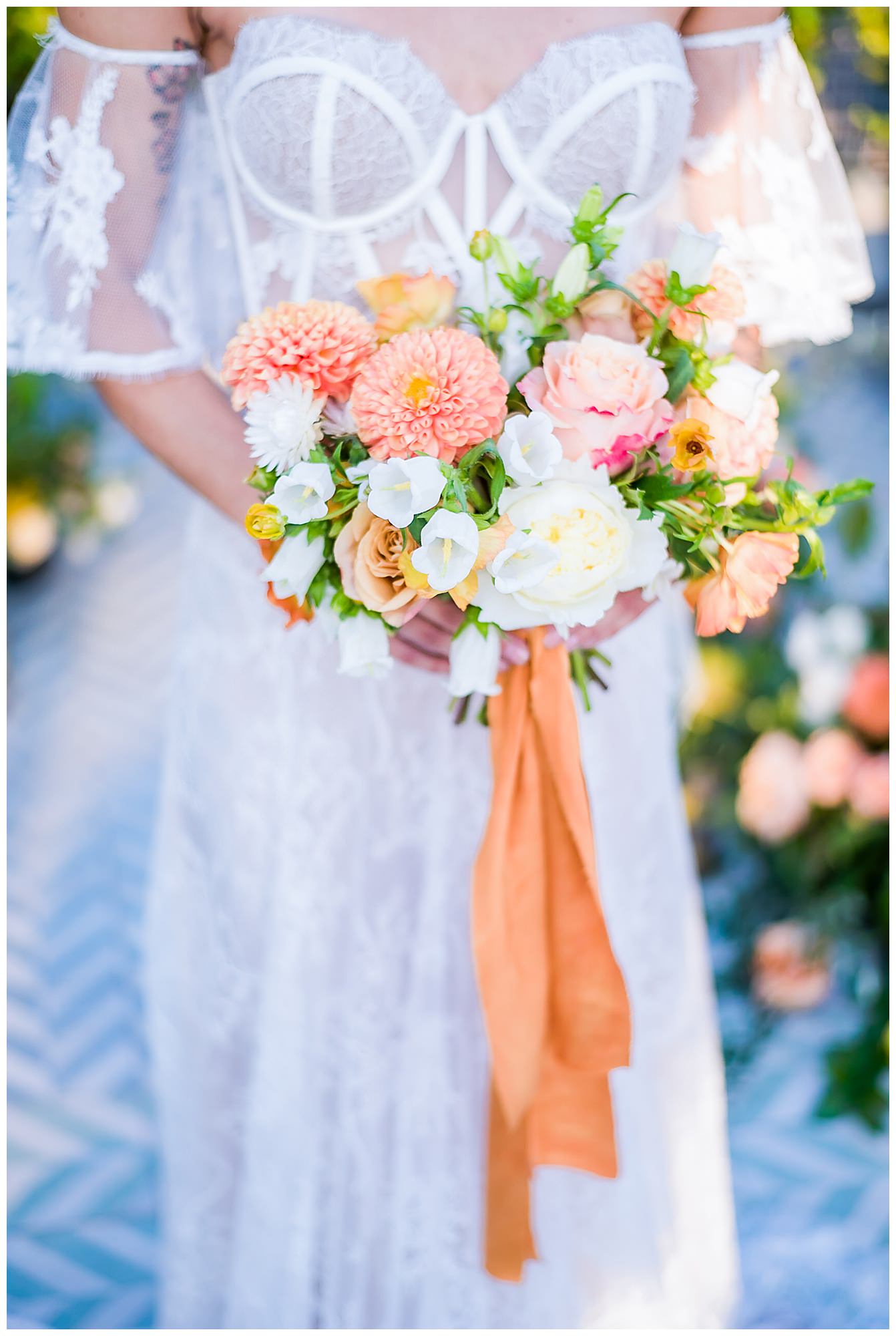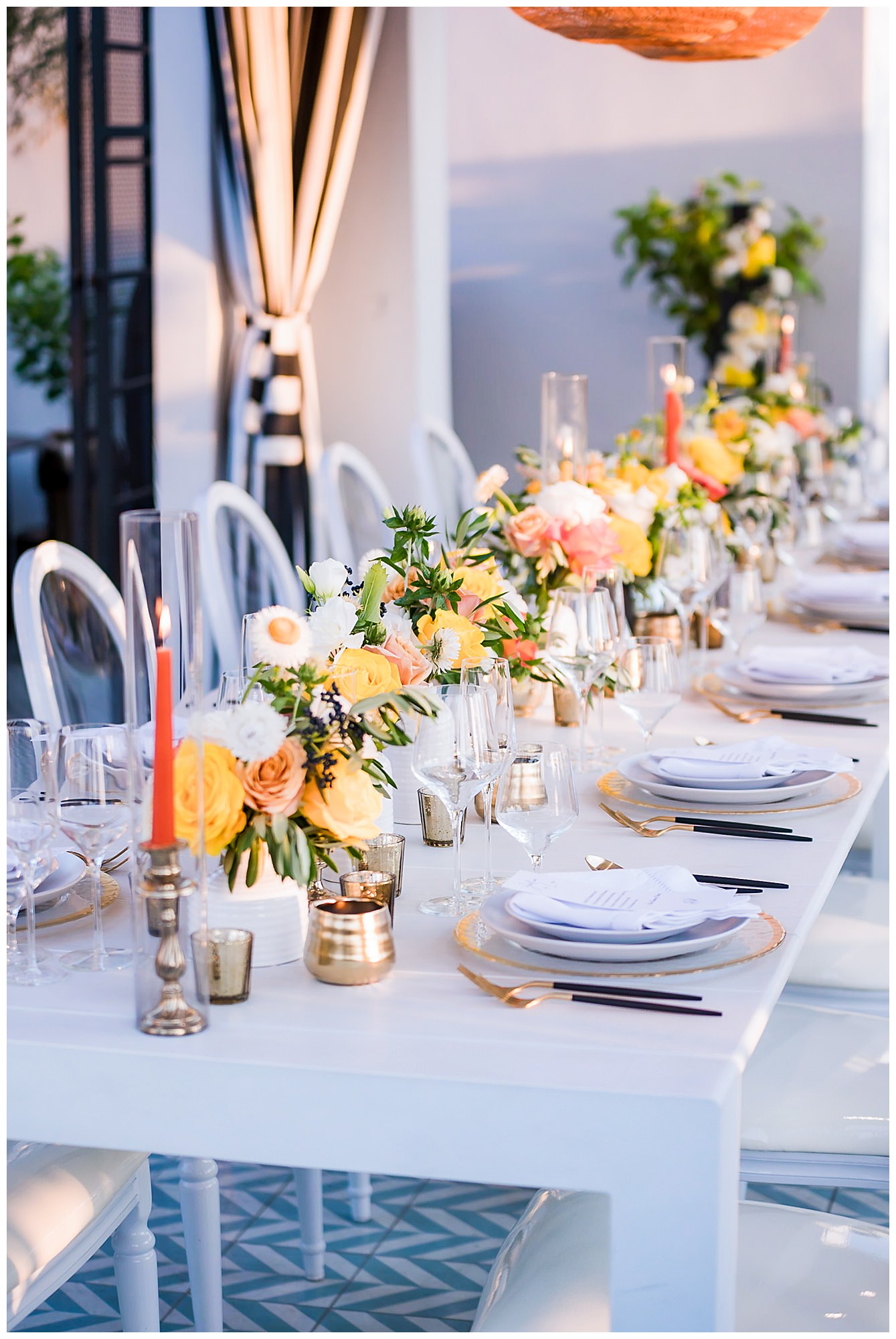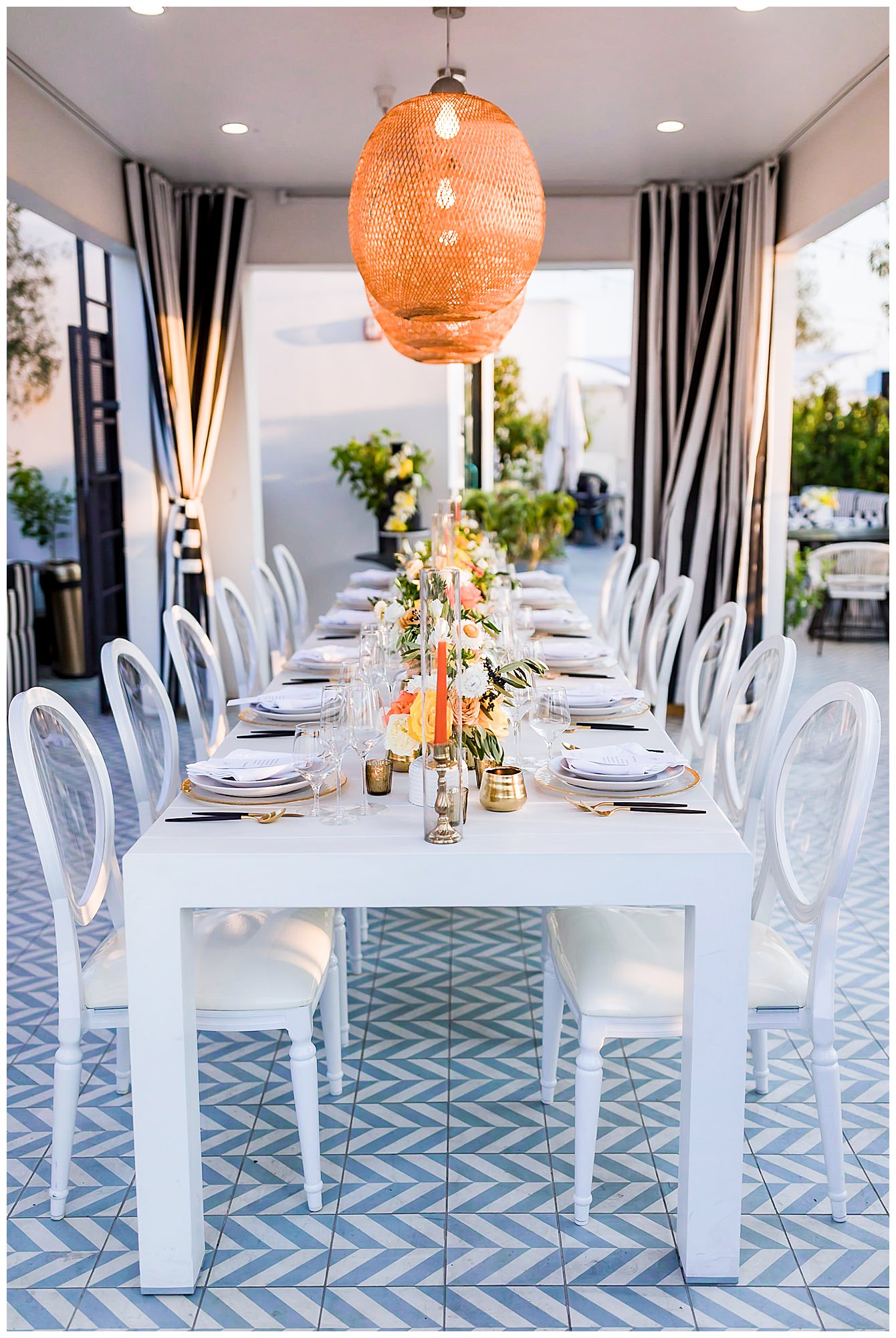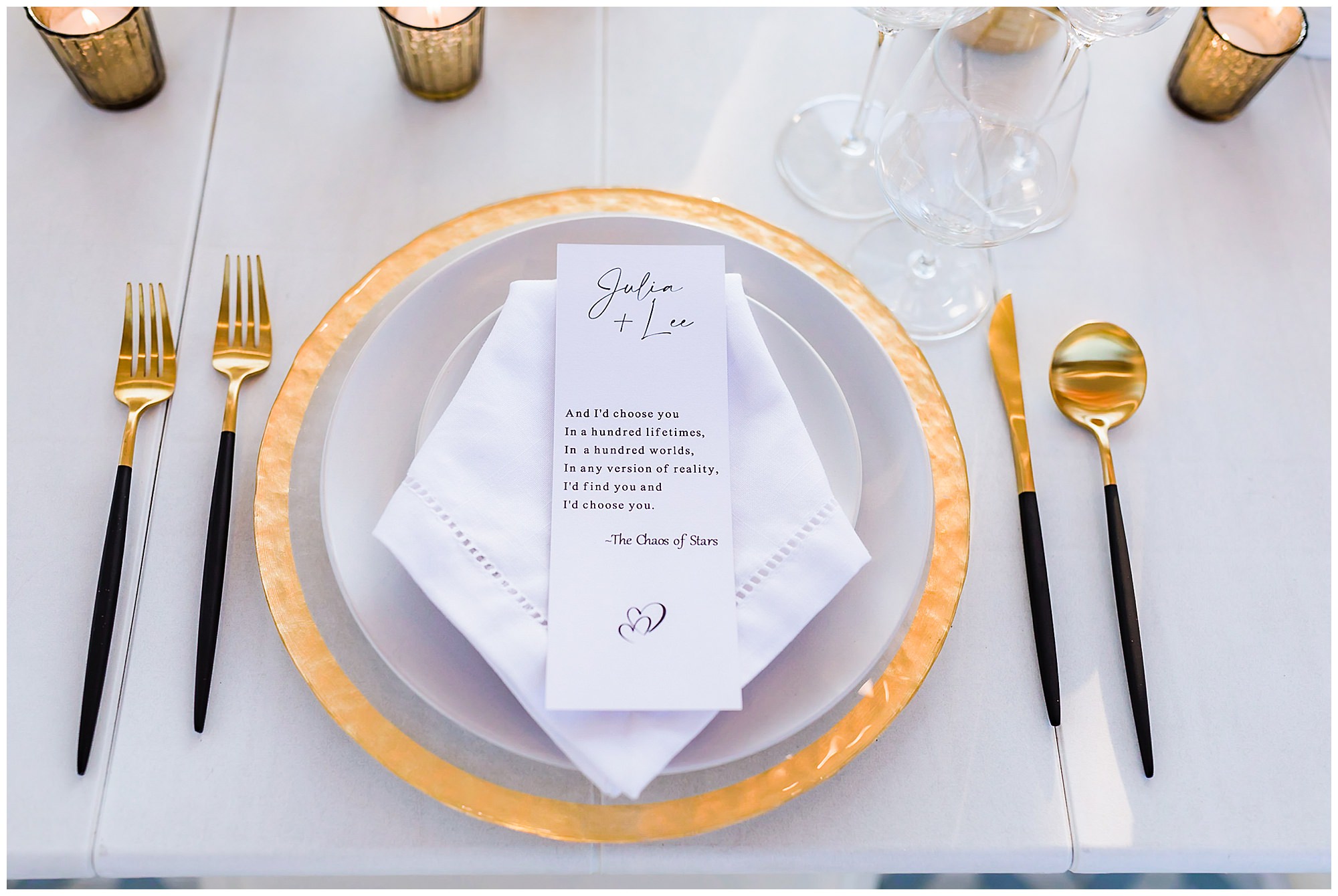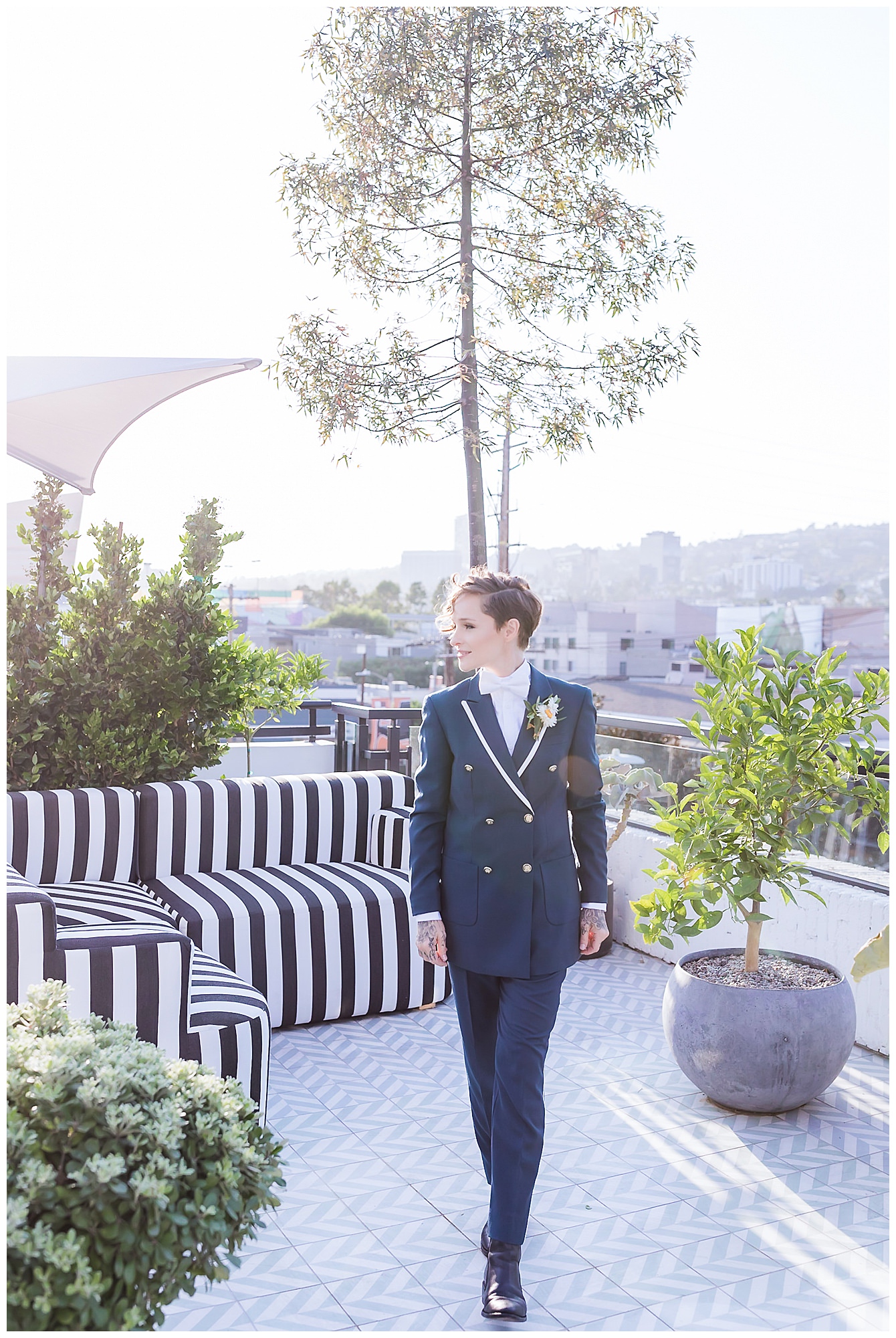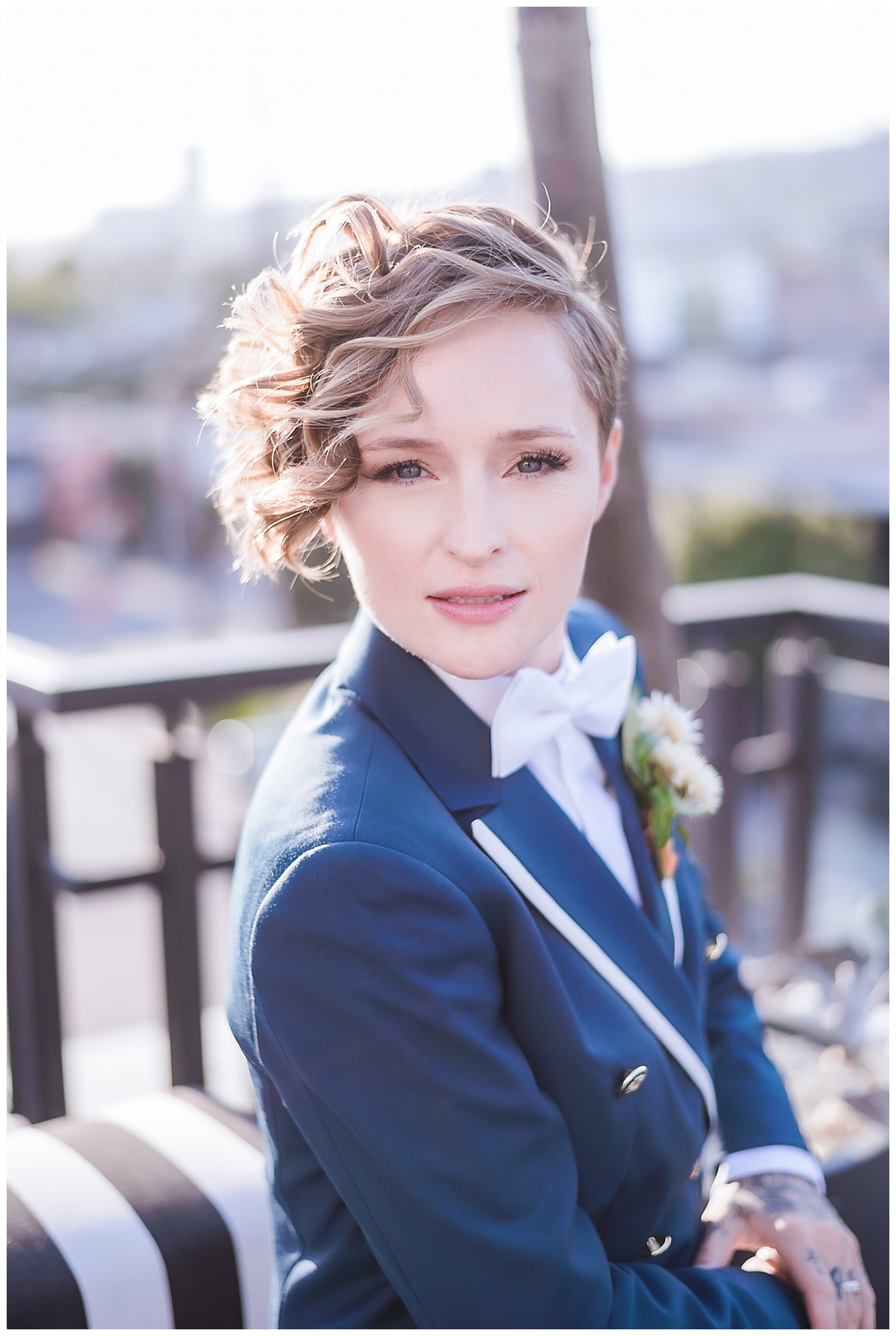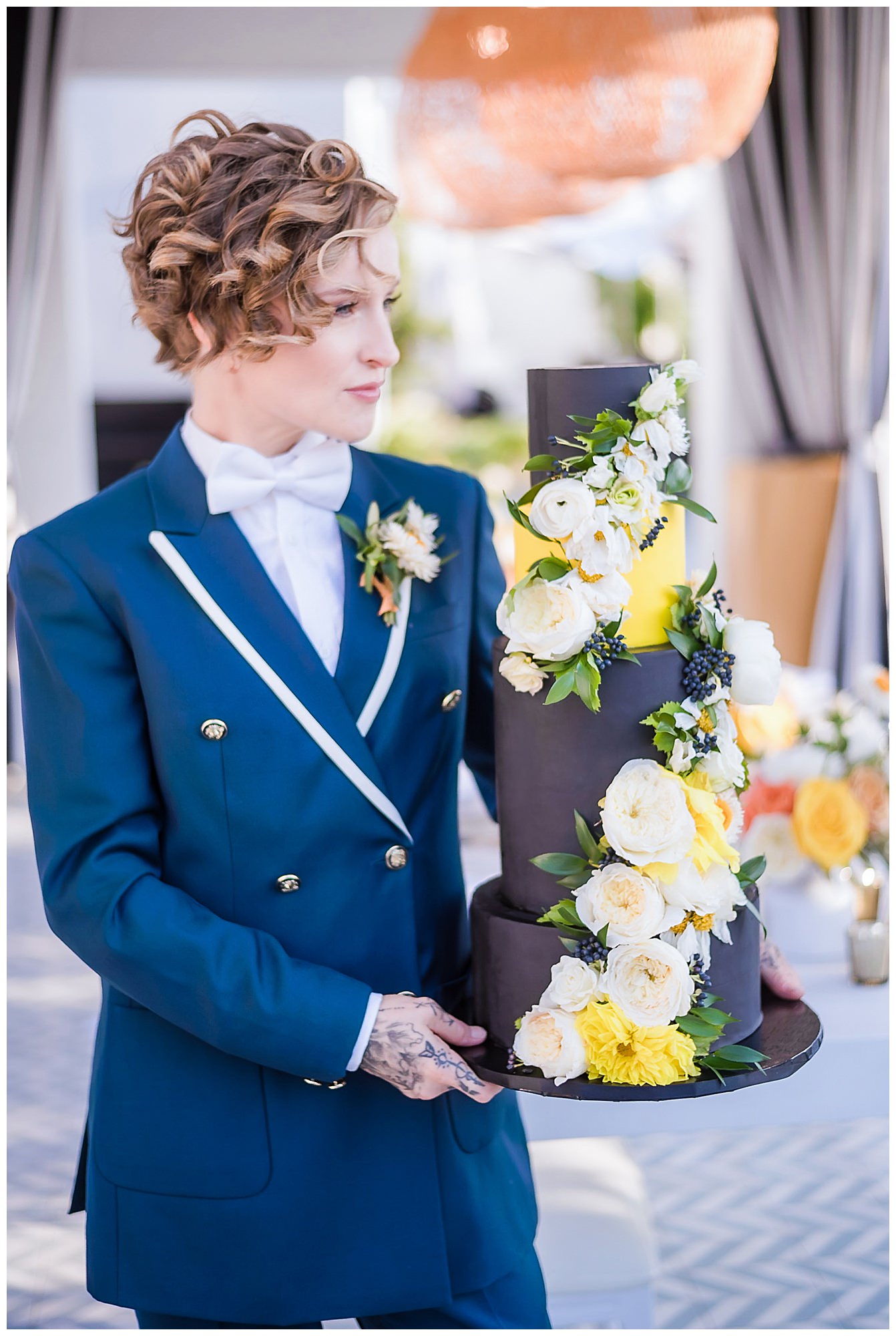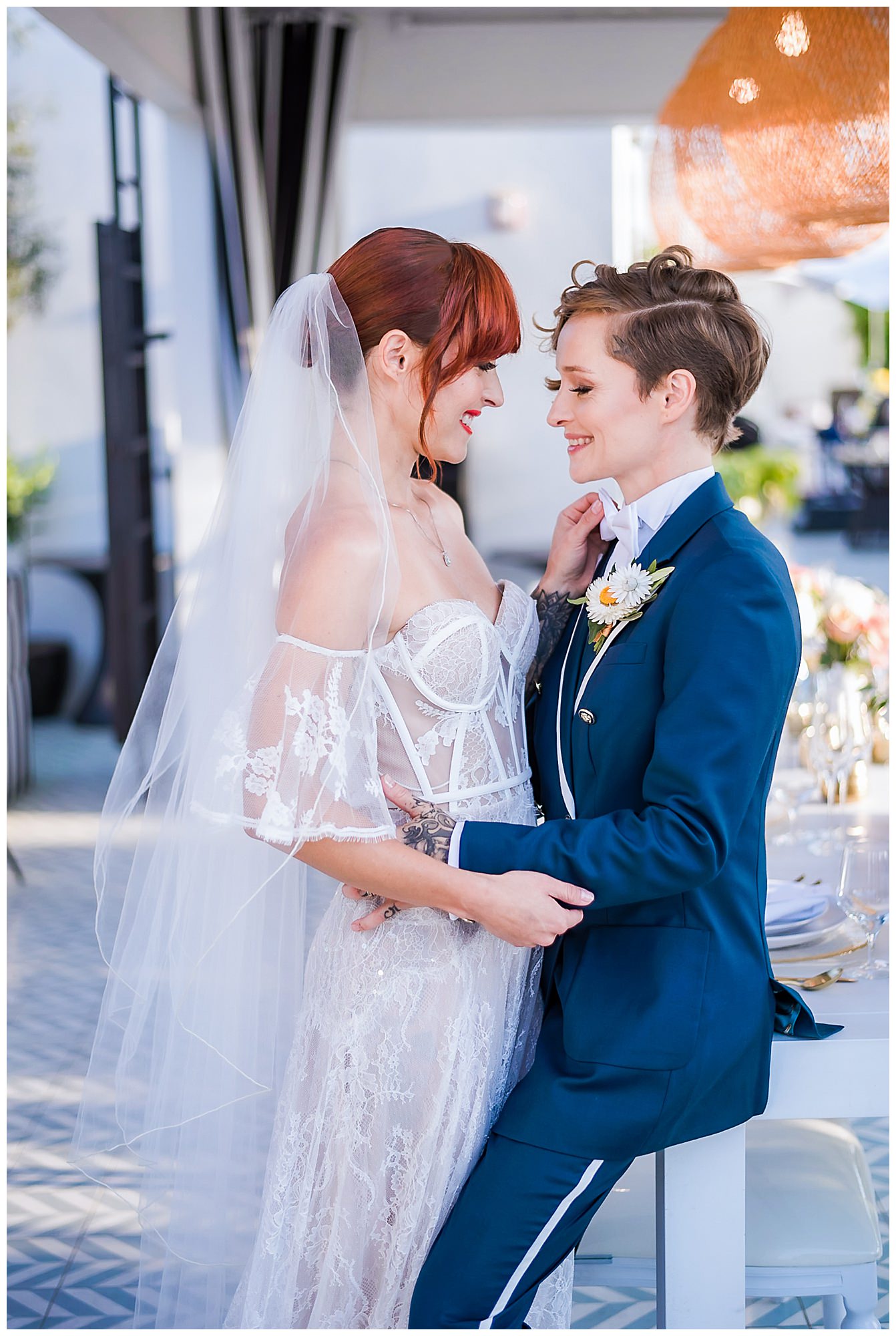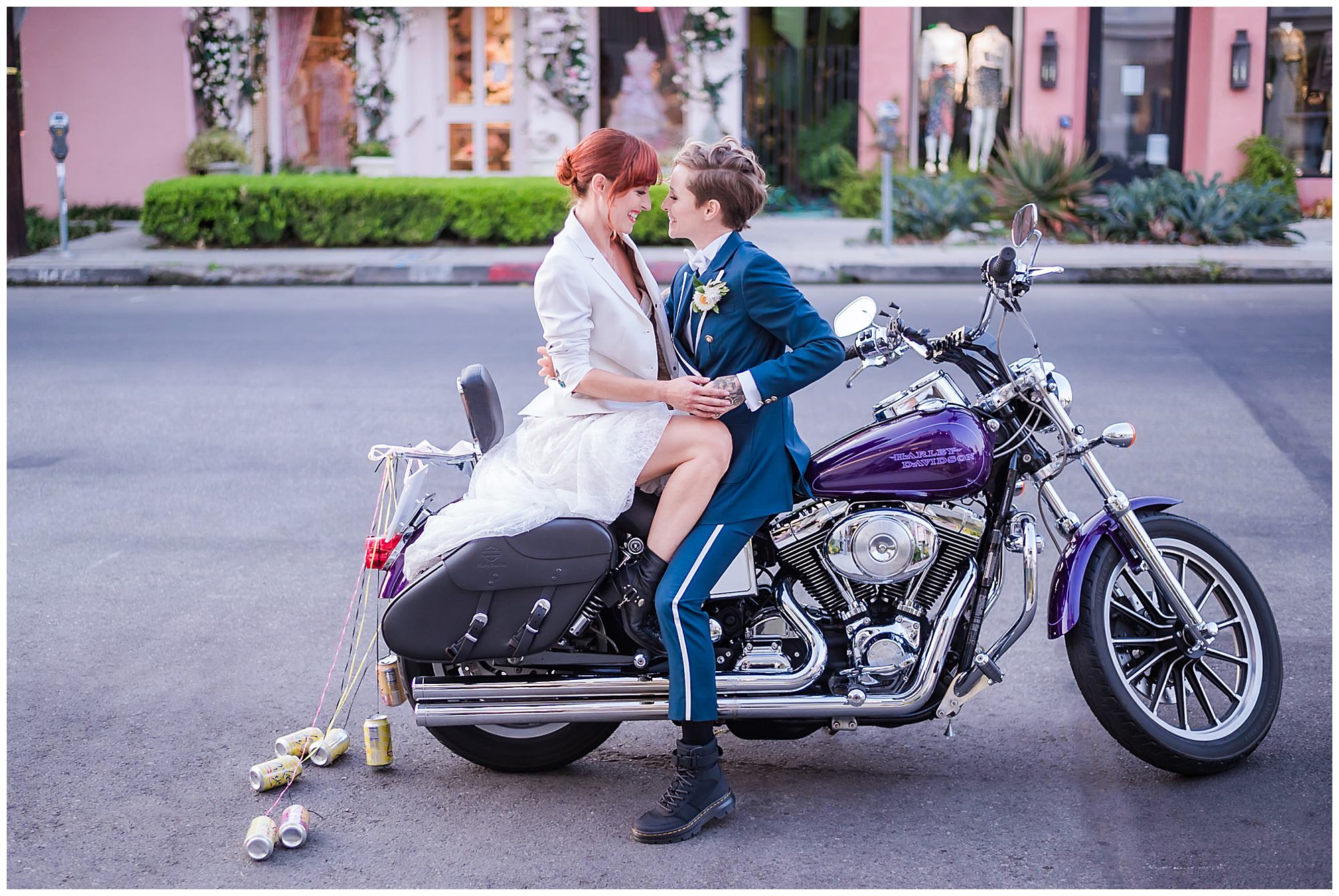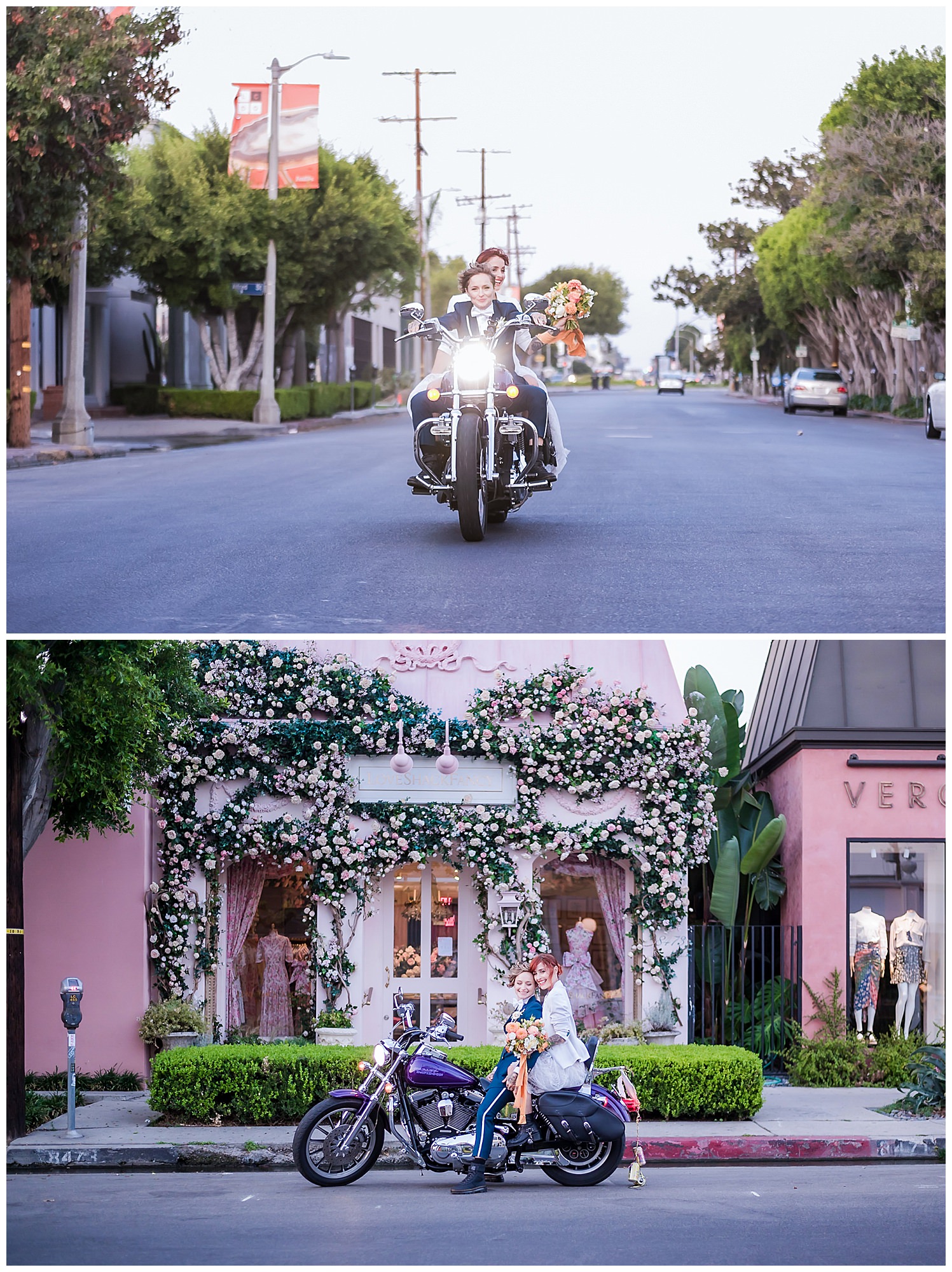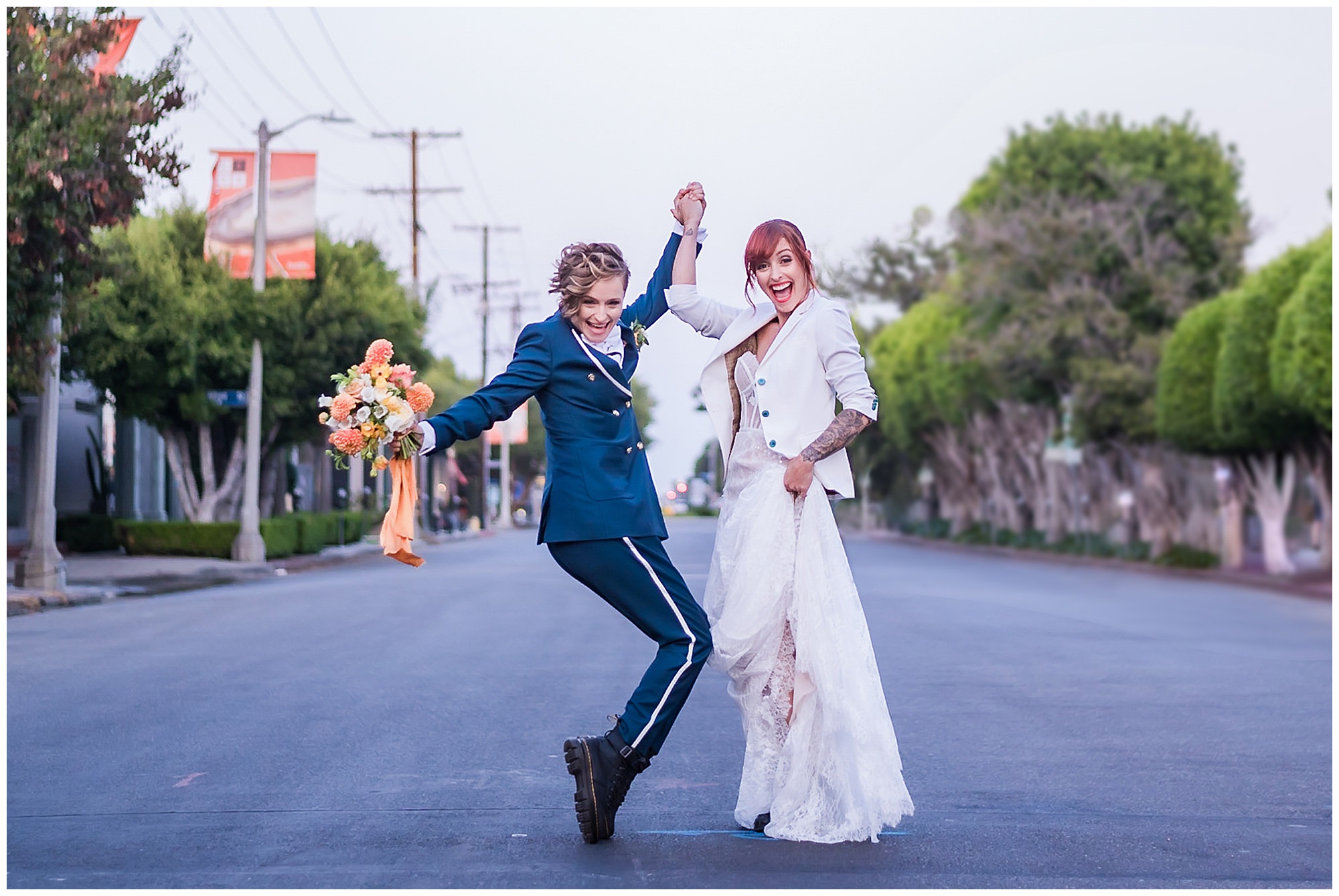 Written by Alyssa Carfang