With their first date being a hike, their first kiss shared at a park, and their proposal at that very spot of their first kiss after a virtual 5k — it's safe to say Jim and Kenny have a love for the outdoors.
The couple recalled their first date together; reflecting on the full-circle moment, "We had both planned to bring hammocks to put up in the woods but Jim forgot his and we ended up having to share Kenny's. That little mistake led to the first of many kisses. That spot also happens to be where we got engaged!"
Their timing for when they knew each other was "the one" may have differed, but nonetheless their love story turned a corner and started heading down the path of an engagement. "We both knew we wanted to get engaged soon, and we each had plans to ask the other. Jim had protested against the idea of silicone rings and so we were both saving for nice ones. Then the pandemic began and we put our plans on hold. Jim didn't want to wait and ordered a set of silicone rings from Amazon. Kenny received the package without even questioning it!"
Needless to say on the day of their virtual 5k, Kenny had no idea he'd be celebrating a lot more than the completion of their race upon crossing the finish line.
"We finished the run and we're passing the spot of our first kiss as we were walking back to the car. Kenny suggested we take a quick picture there by the lake and so Jim set up his phone to "take a picture" but he actually recorded video. As soon as Kenny realized it wasn't taking a picture, Jim got down on one knee to propose. Neither of us can remember what was said and the video didn't catch it. All we know is Jim asked and Kenny said yes!! We got to call our families on the way home and celebrate with them," they recollected.
With all their big moments taking place alfresco style, it only made sense that their Ann Arbor engagement session was a beautiful summer-themed outdoor picnic celebration. With the help of Jeannene Lille Events, they headed to the University of Michigan to set the intimate scene for their photos together. "Jim used to work at University of Michigan and his grandparents both attended there for college many years ago. There are so many beautiful buildings and lawns that it felt like the best place to document our engagement and love for each other," mentioned Kenny.
It was there they enjoyed a charcuterie board and some fruit before popping champagne together to commemorate the occasion.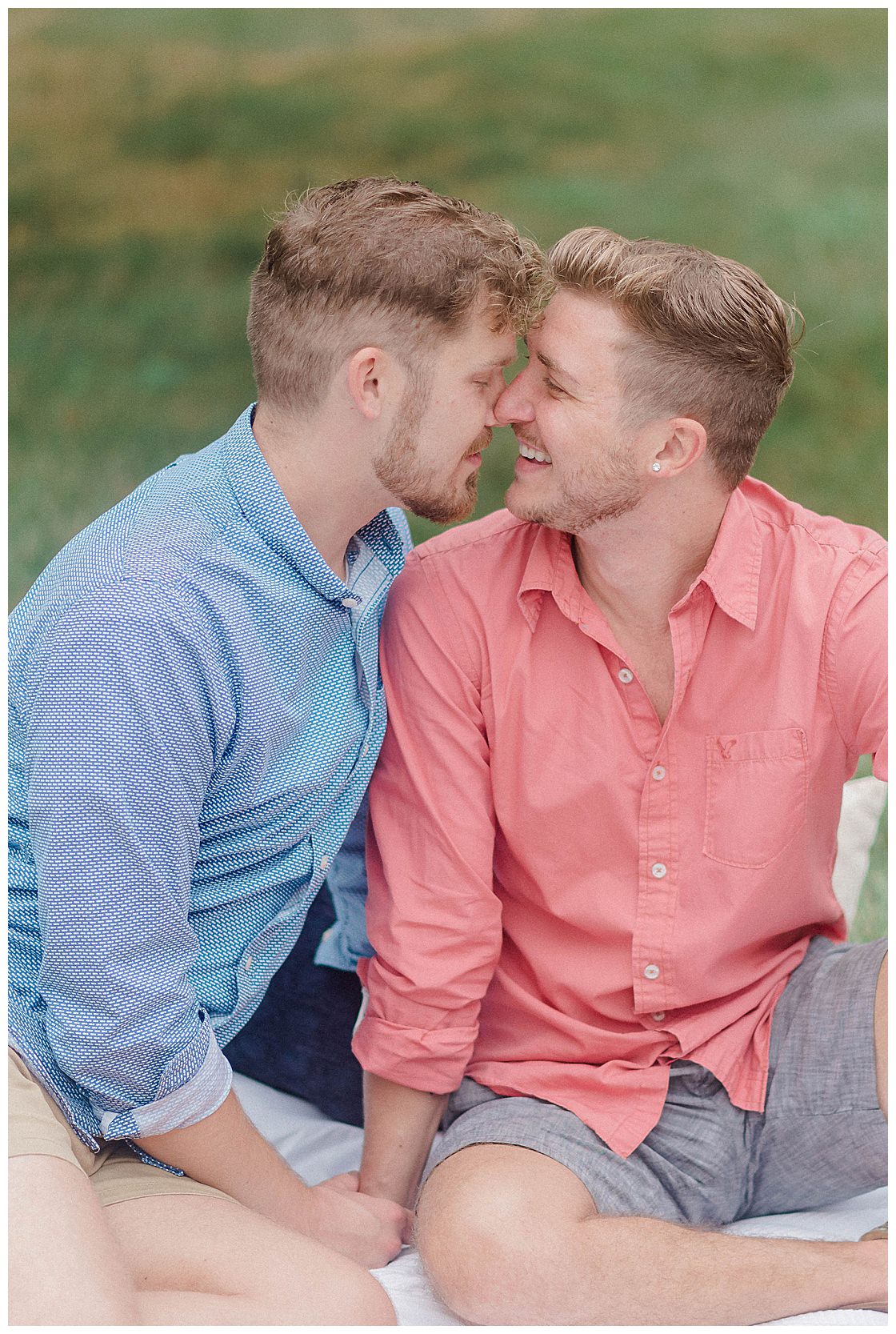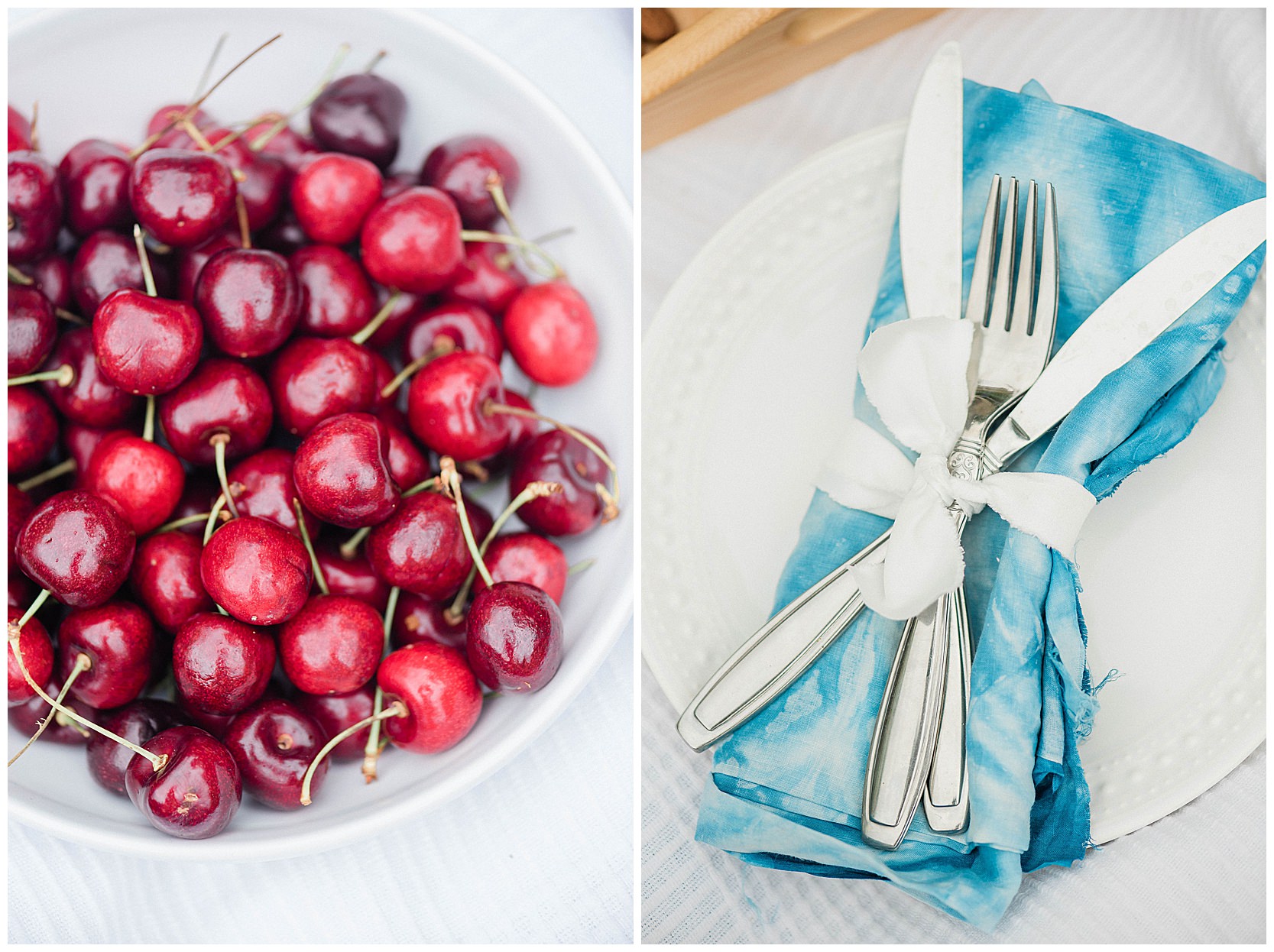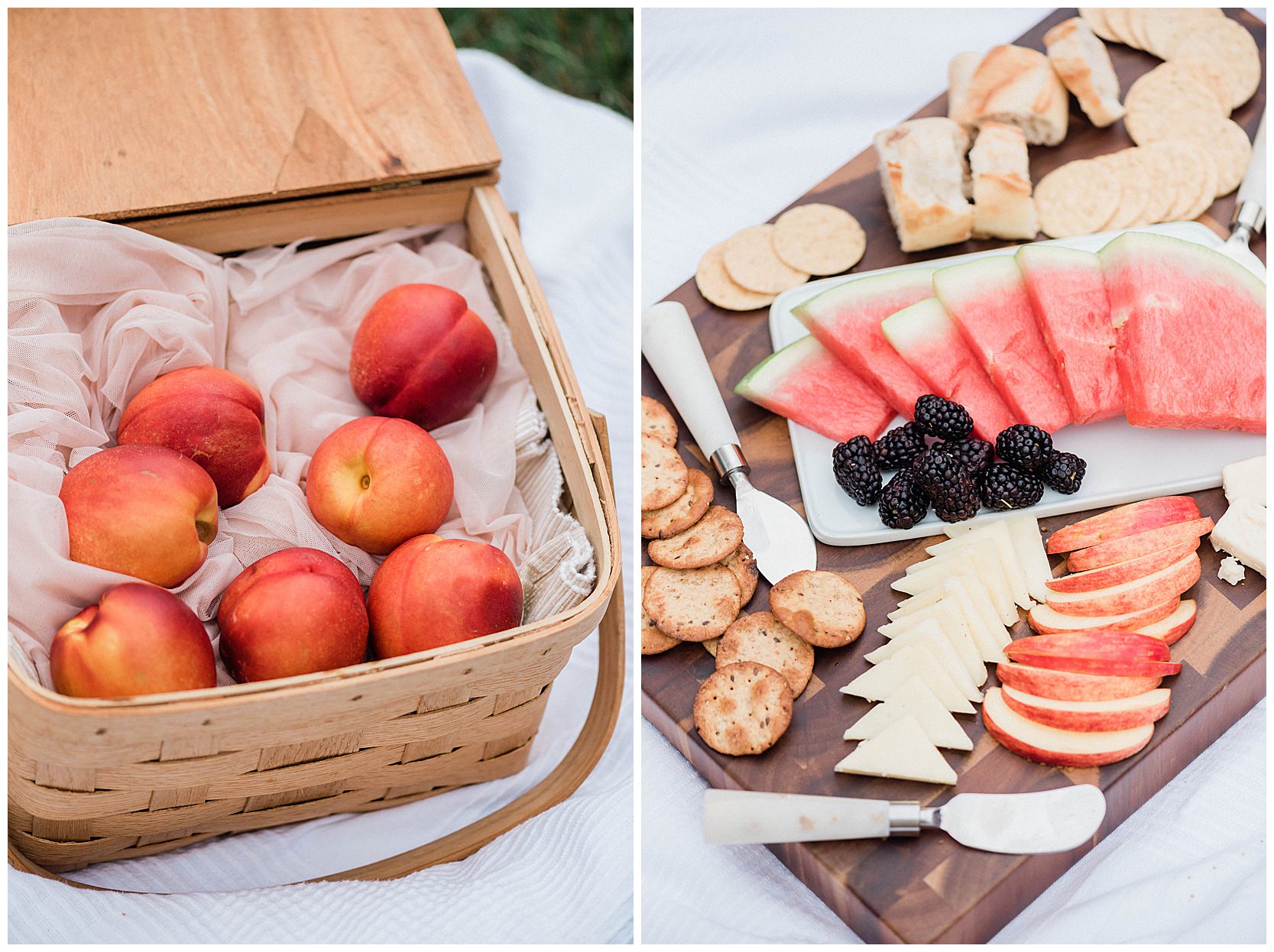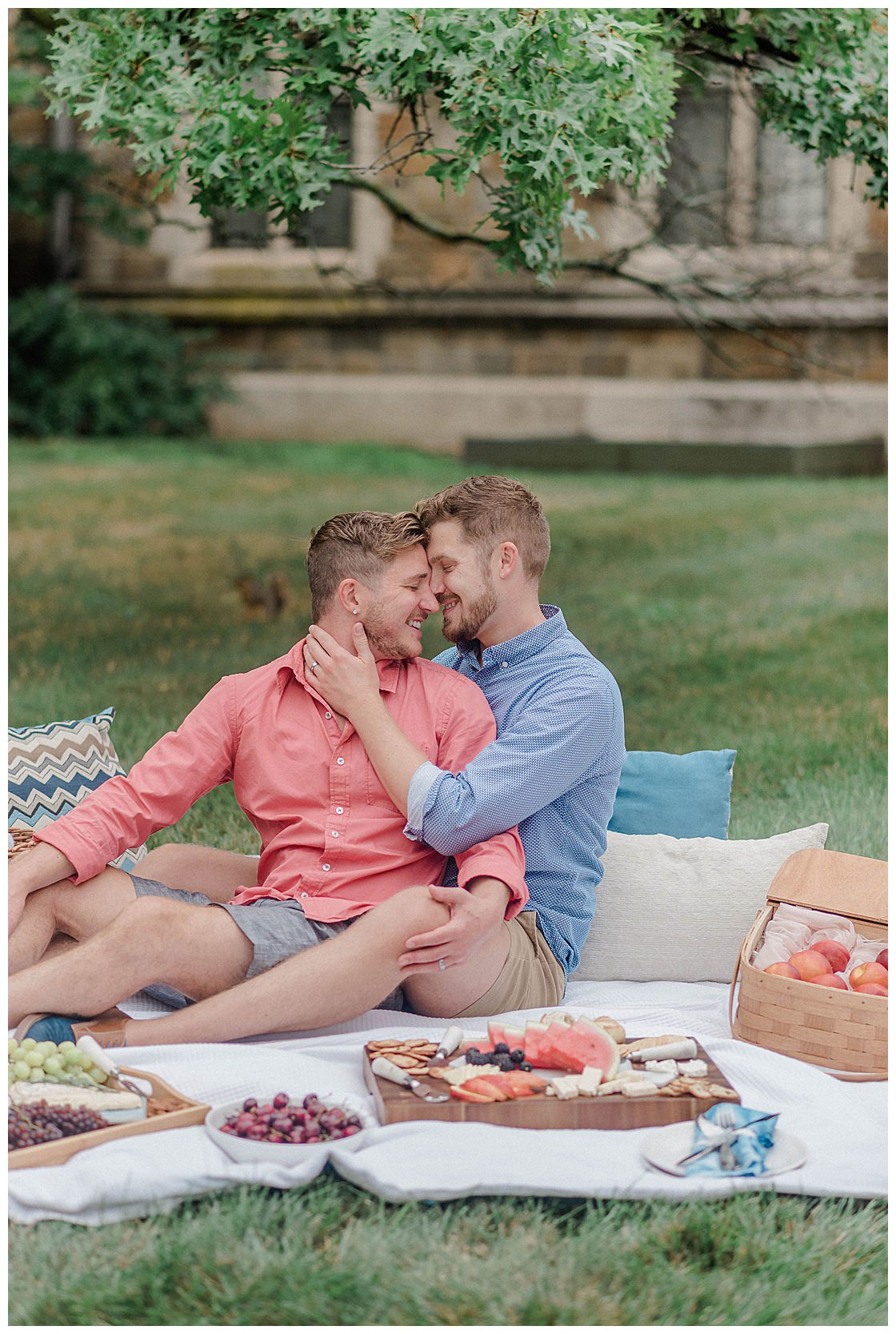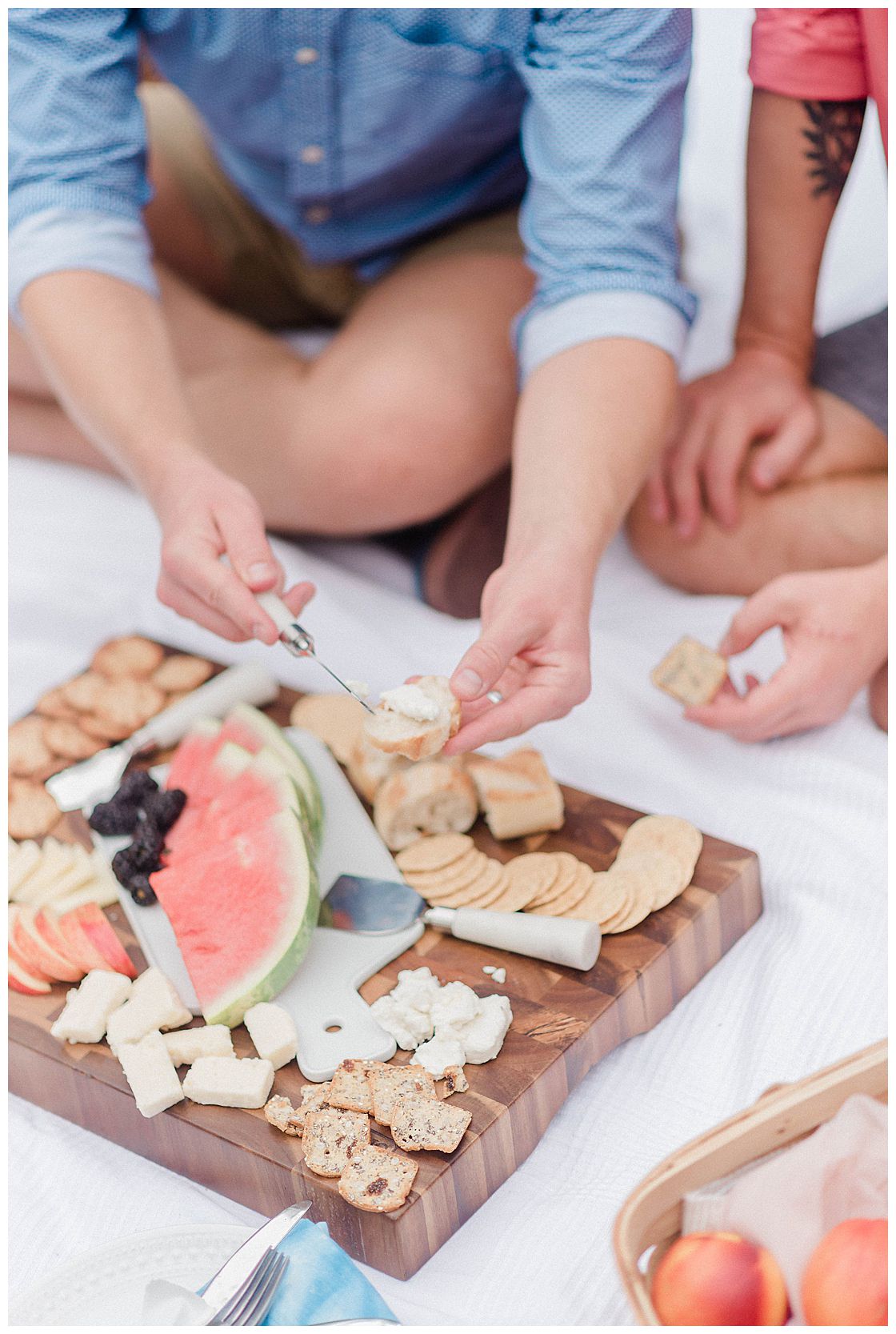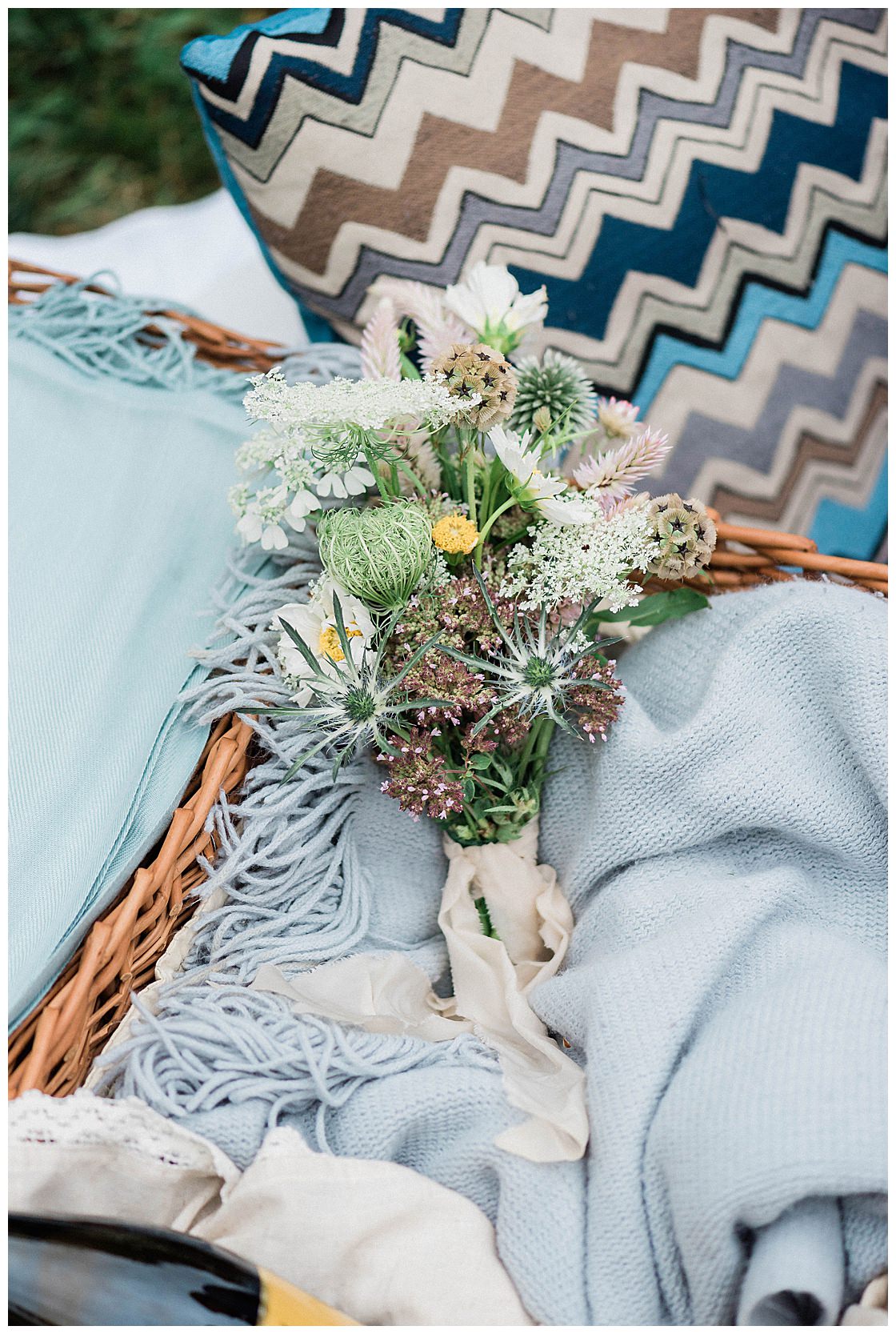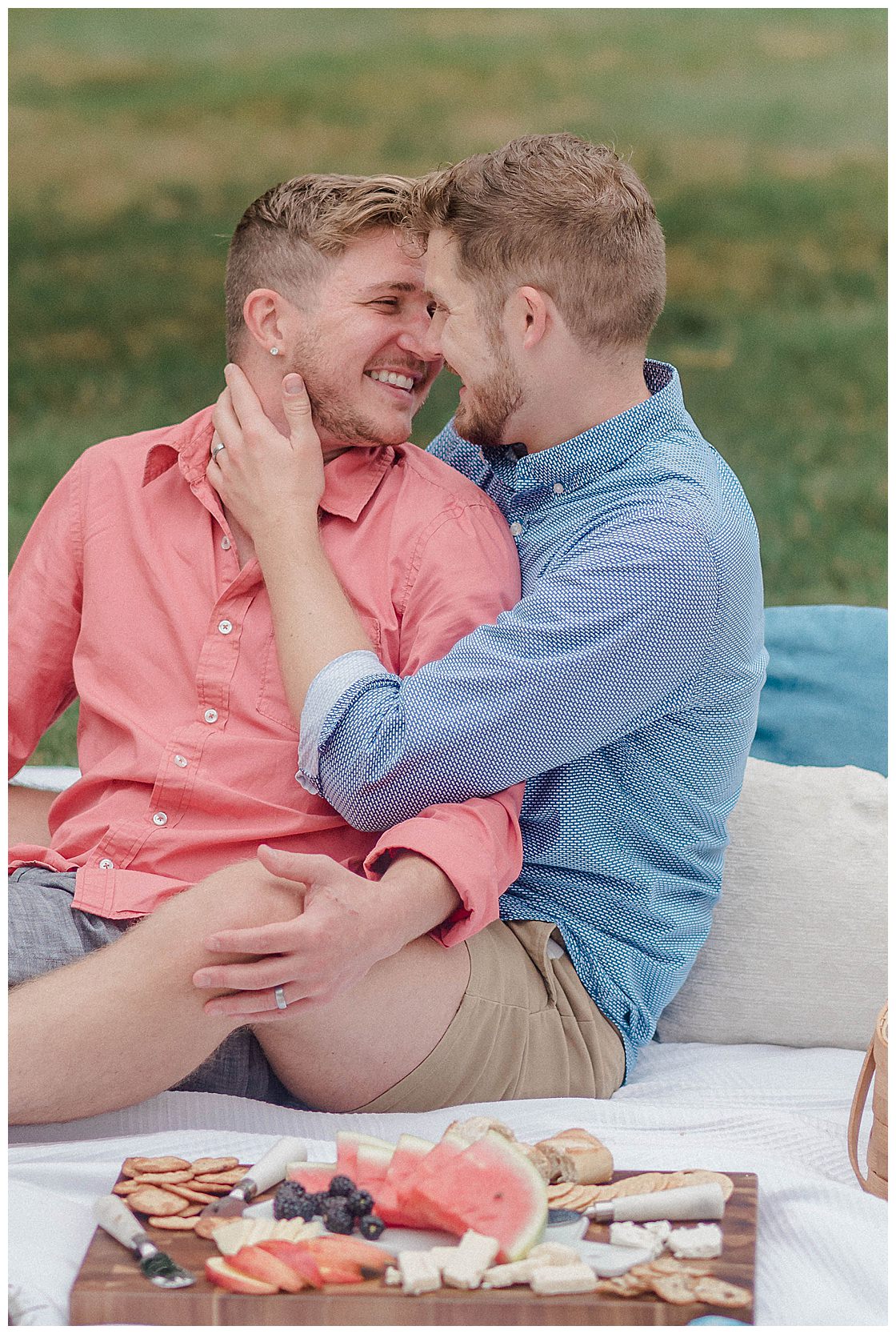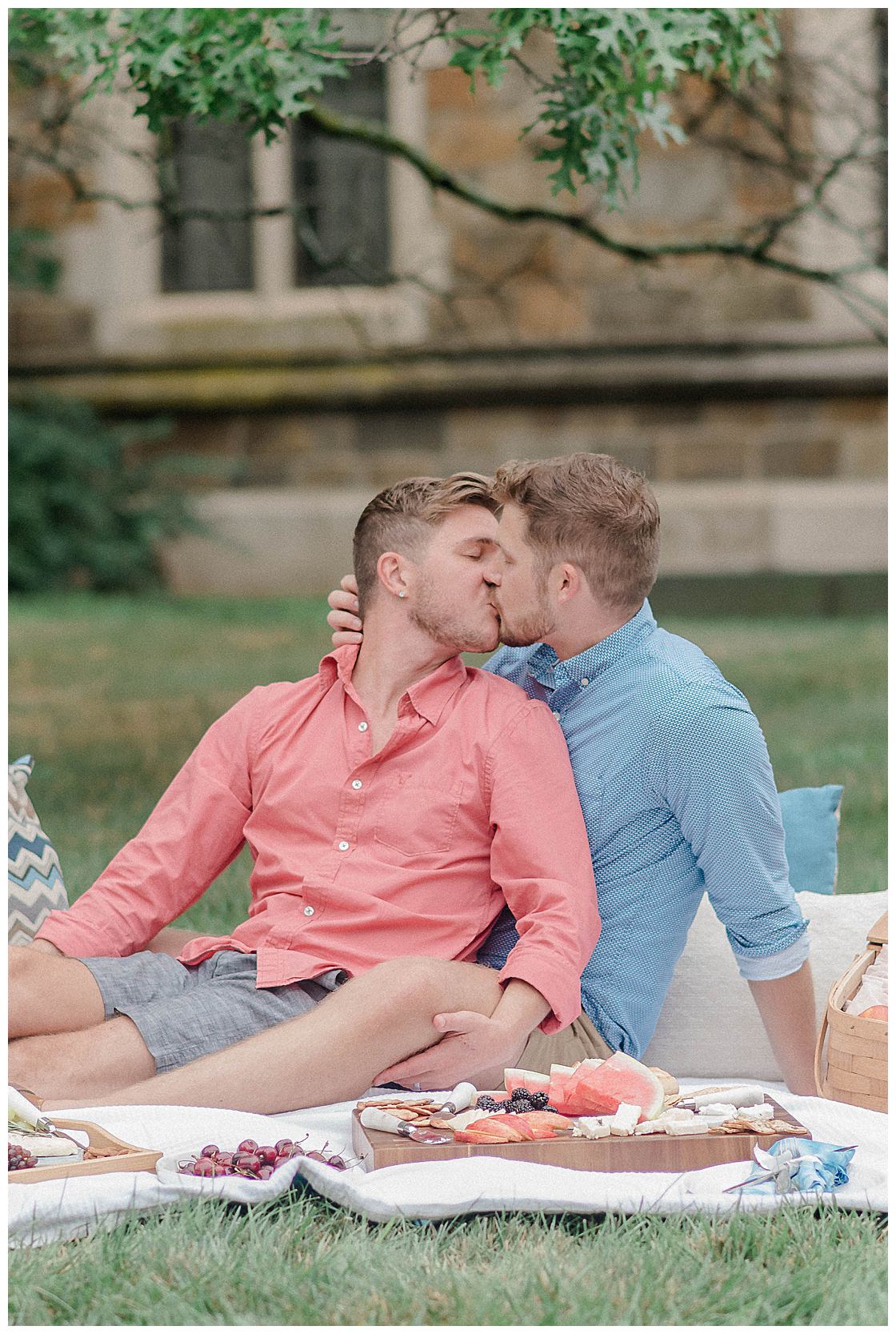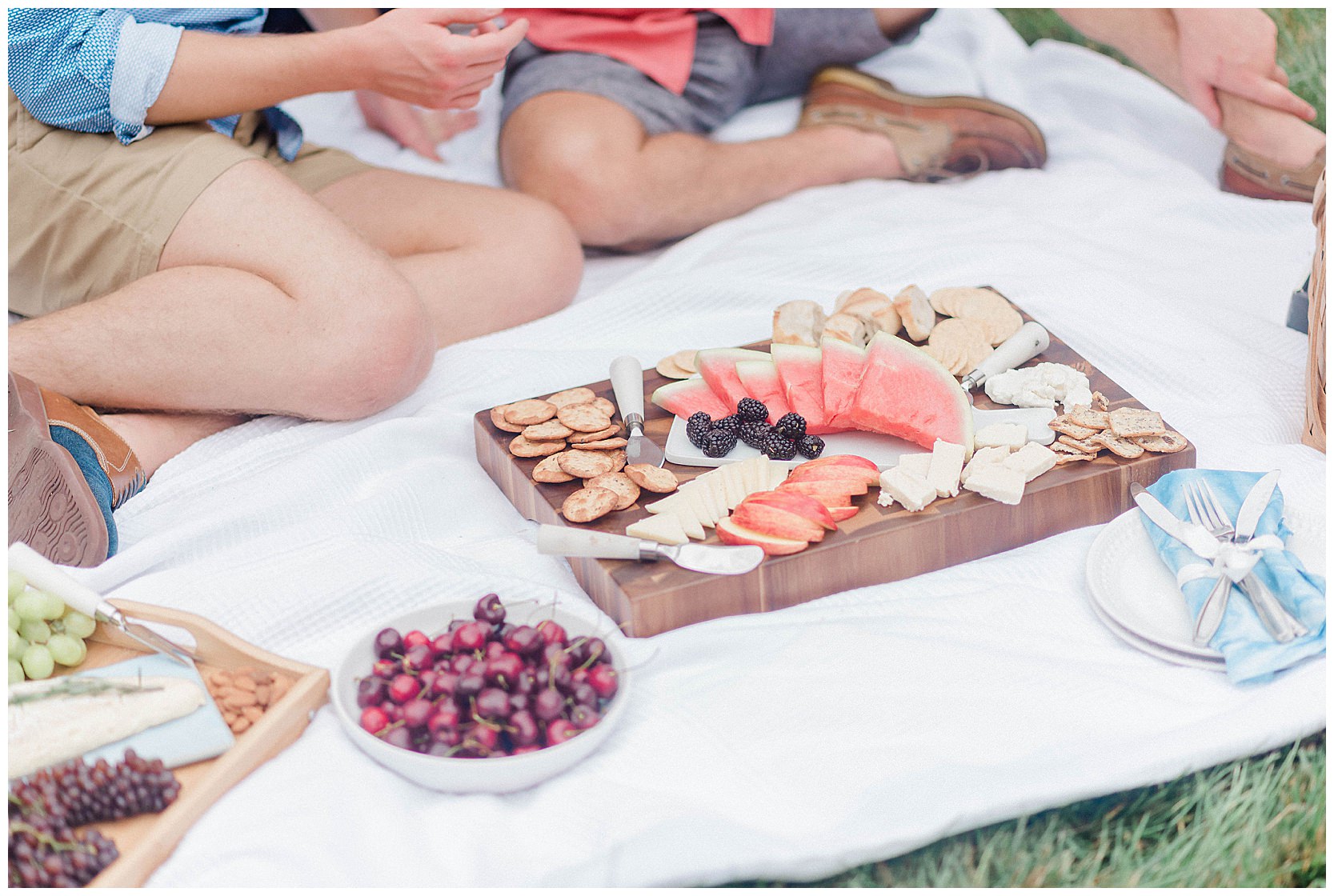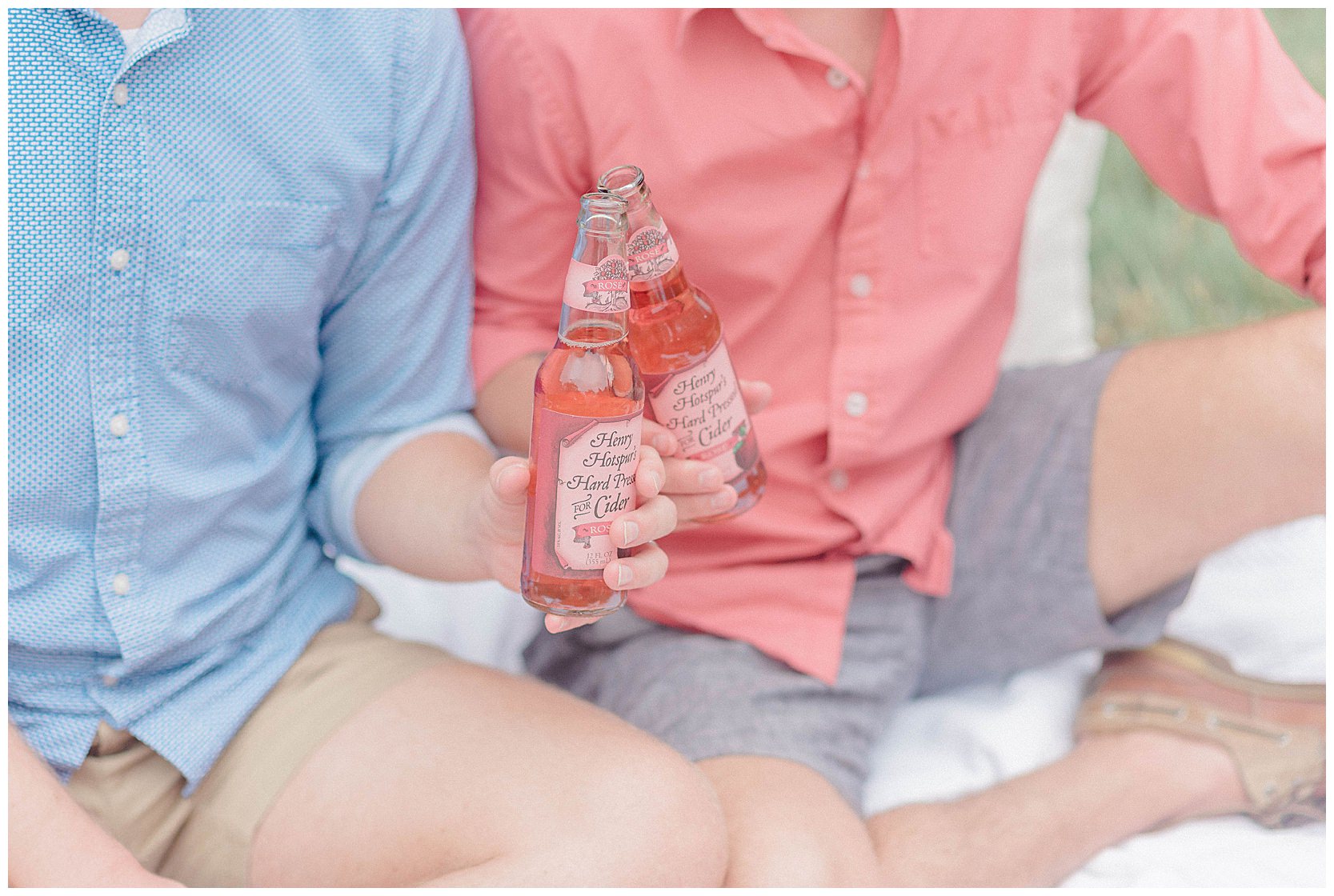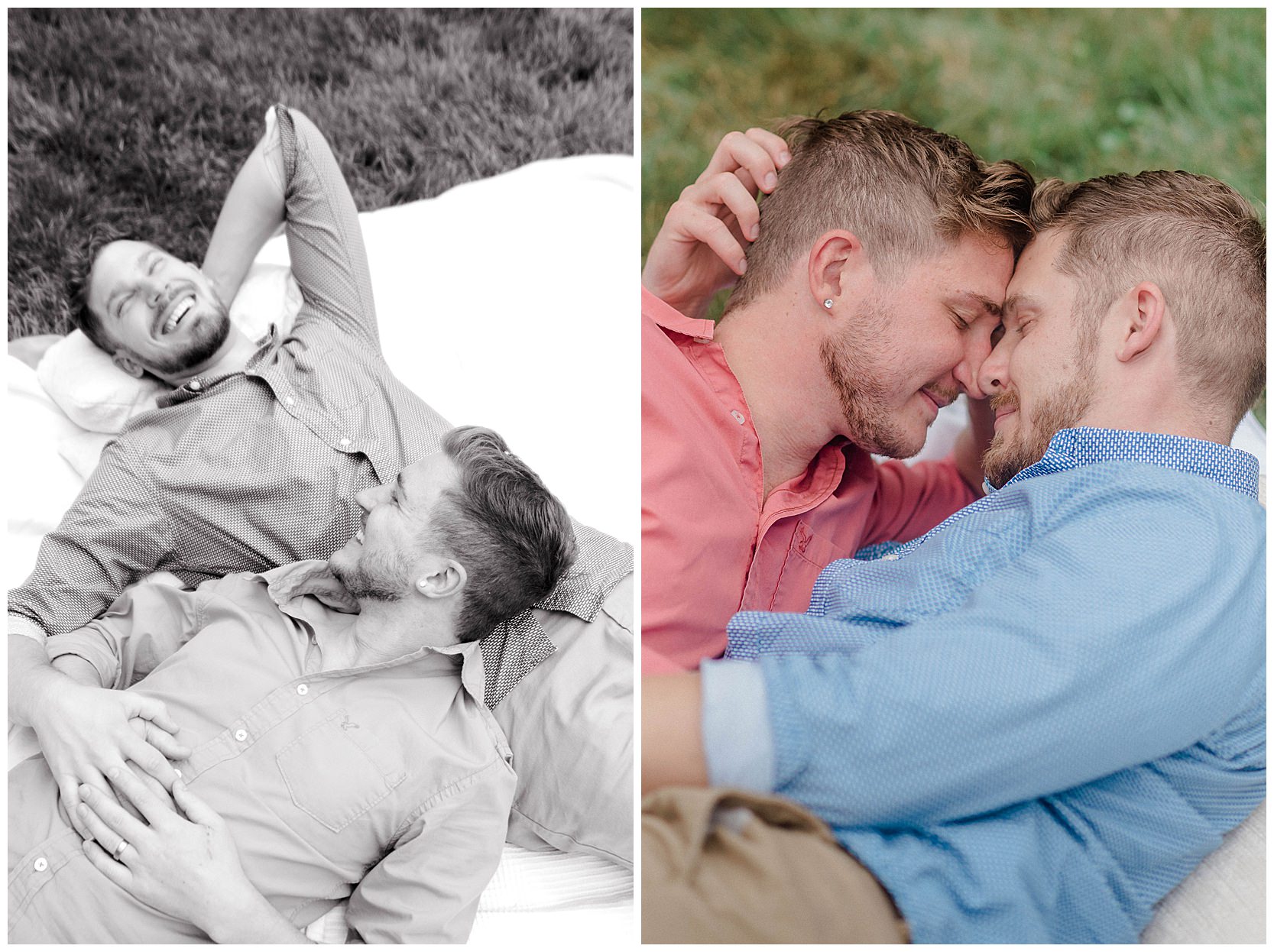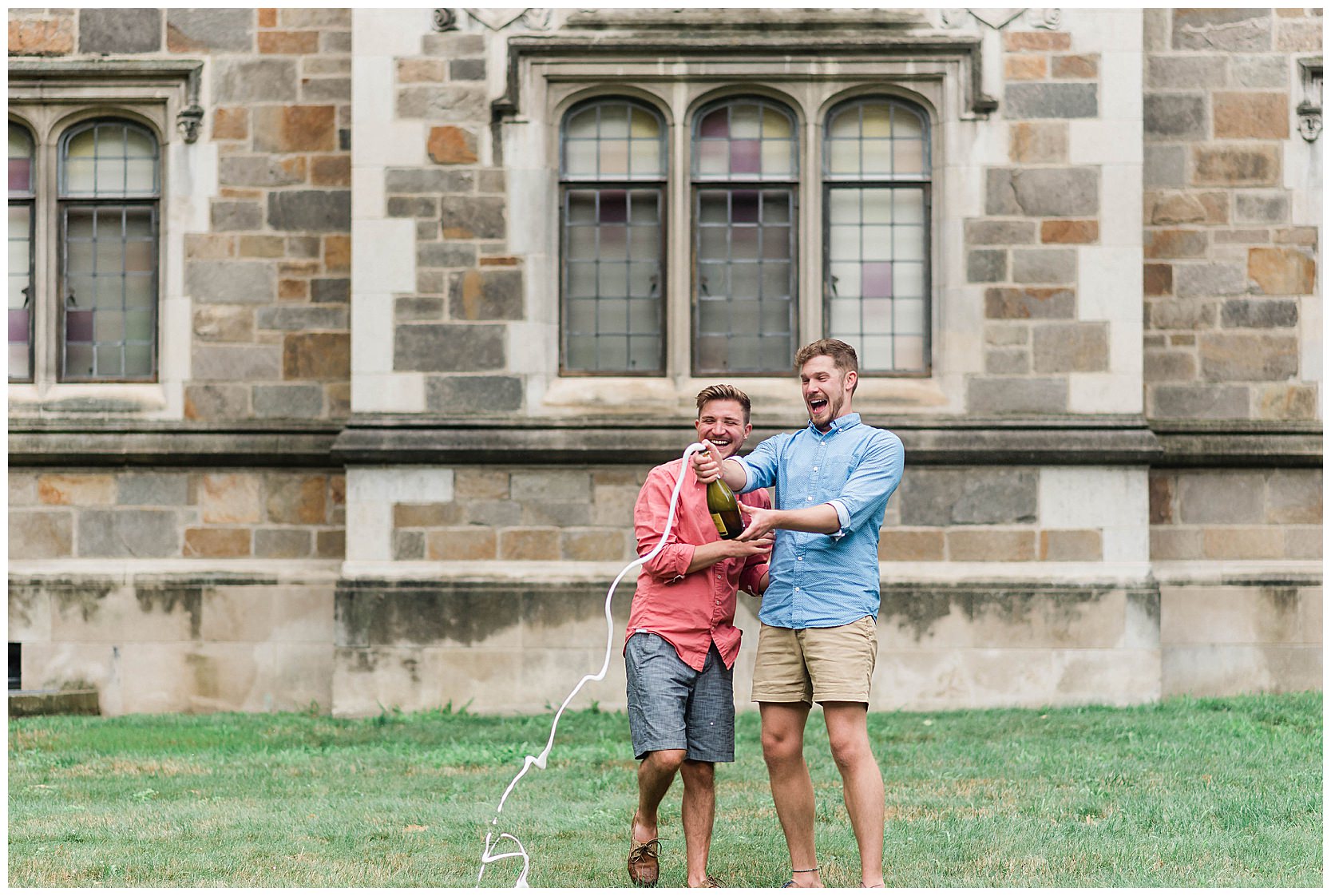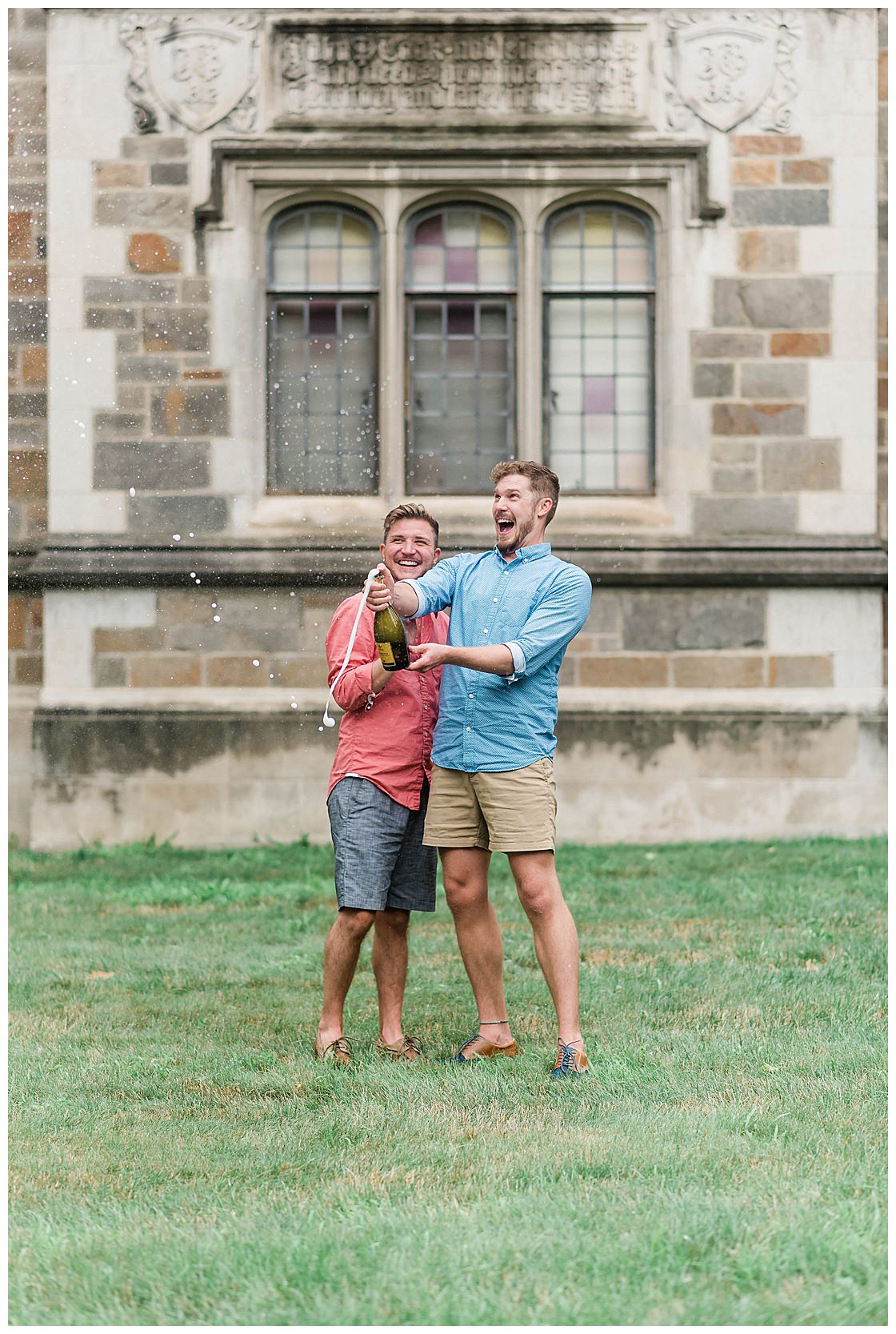 Written by Alyssa Carfang