There are all sorts of traditions and superstitions surrounding a wedding day — whether it's spending the night before the big day apart or not seeing each other prior to the ceremony, soonlyweds have a lot to consider when it comes to details like getting ready. On the traditional route, many couples choose to get ready in separate suites and save the big reveal for a first look or for walking down the aisle. But there's something to be said for balking at tradition and spending those last moments before officially tying the knot together. And here are five compelling reasons why!
Start your new chapter in life together
You're about to commit to spending the rest of your lives together, so why not begin that journey side by side? Many couples already live together before getting married, and the thought of not waking up next to each other, even on your wedding day, can seem unnatural. So just because tradition says you should wait until the ceremony to begin your new chapter in life, we don't think there's any reason to prolong it any further!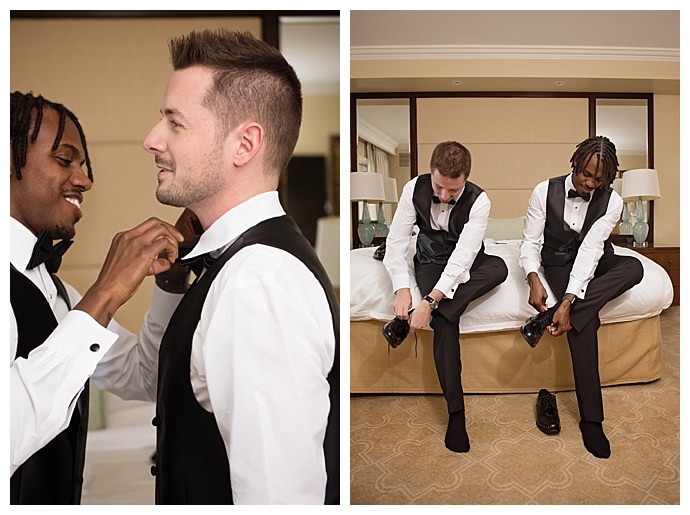 More photo ops!
Getting ready photos are our favorite. We love the way you can almost feel the anticipation and excitement as soonlyweds prepare to step into their wedding outfit and into a new chapter of their lives. And when soonlyweds get ready together, it produces captures that are twice as sweet. We love seeing grooms help each other tie their ties just right or brides getting their makeup done side by side. It's always those everyday candid yet mundane moments that create some of the most memorable images from a wedding day.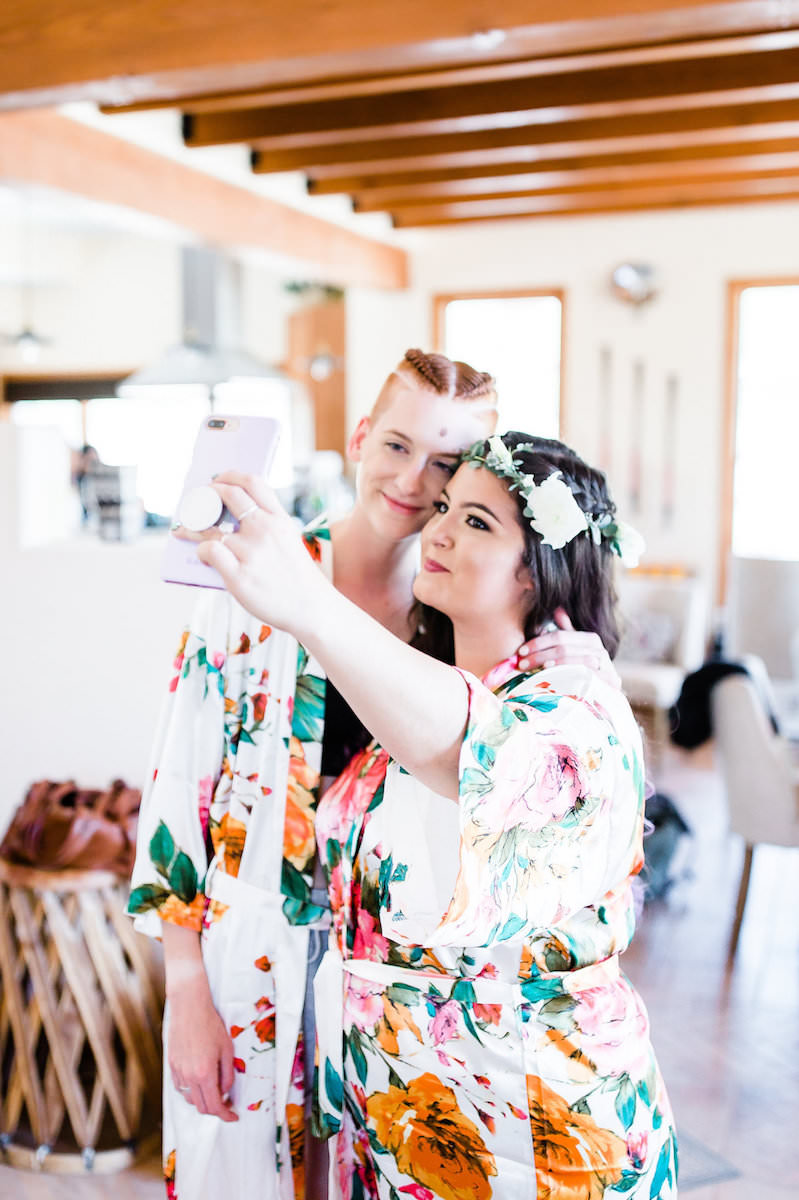 Calm pre-wedding nerves
It's hard to avoid wedding day jitters, but one way you might be able to calm your nerves is by spending time together before the ceremony. Many couples who choose to do a first look remark at how helpful it is at putting their anxiety at bay. With all the exciting build-up before a life-changing event, it's only natural to feel uneasy. So to get your day off on the right foot, combine your pre-wedding festivities, and if you still want to do a first look, just part ways when it comes time to get changed!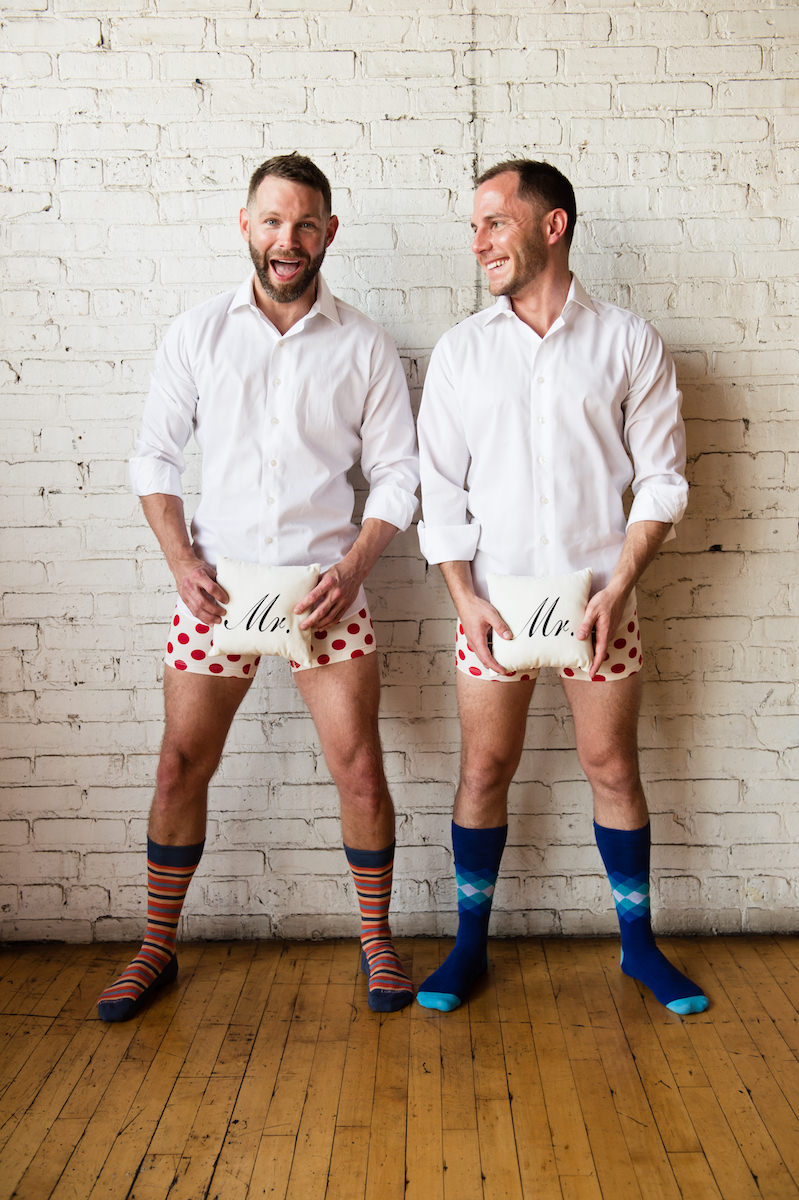 Spend more time together
Your wedding day comes and goes in the blink of an eye, and by the time the day comes to an end, it's not uncommon to feel like you've barely spent any time with your new spouse. Getting in some guaranteed time together while getting ready is the perfect way to ensure you get some alone time before the celebration begins. Because by the time the day gets going and guests begin to arrive, you'll share every minute of the rest of the day with others. And while it's absolutely lovely to be surrounded by people who love you on your wedding day, there's nothing like taking a private moment with your love to soak up the magic of your wedding day.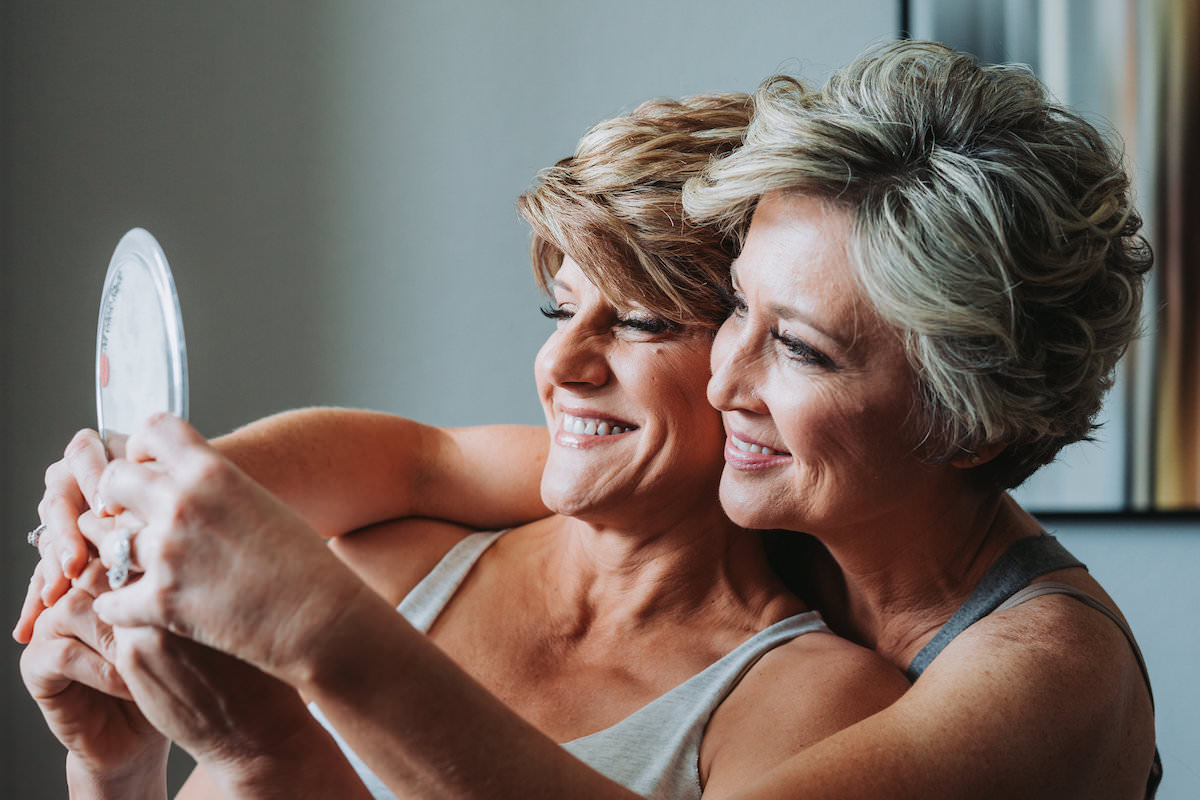 Modernize your wedding
The wedding world can be slow to acclimate to modern times. And while many couples love following historic traditions, there are many, particularly LGBTQ soonlyweds, who feel they are outdated and aren't reflective of their relationship. The good thing is, couples have realized that they don't have to stick with common rituals and can create their own rules when it comes down to all the details of a wedding day. So why not start from the very beginning and modernize your wedding by getting ready together?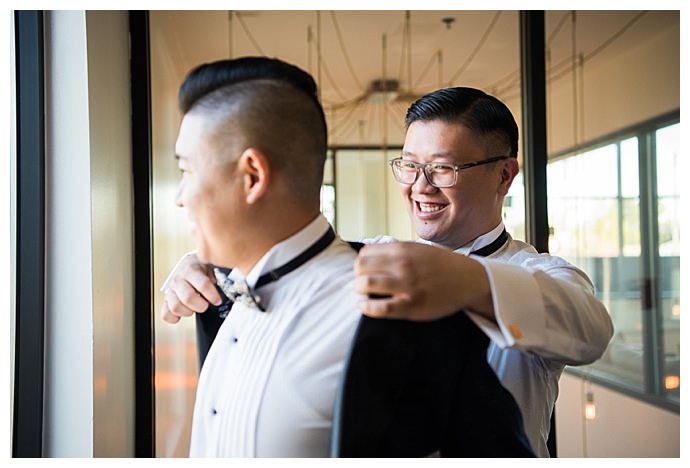 Photo 1 by BHUNTERco via Pat and Jordan's Baltimore-Themed Wedding at Cylburn Arboretum, Photo 2 by Jamie Reinhart Photography via Sean and Shawn's Yellow Travel-Themed Wedding at the Ritz Carlton, Photo 3 by Chrisi K Photography via Pili and Sienna's Sunny and Chic Albuquerque Wedding, Photo 4 by Michael Novo Photography via Michael and Whit's Fun and Flirty Vintage-Inpsired Wedding, Photo 5 by Grind & Press Photography via Bobbie and Tracy's Romantic St. Petersburg Wedding, Photo 6 by David and Tania Photography via James and Mark's Navy and Copper Wedding at the Colony House
Written by: