The couple who travels together stays together. And for these jetsetters, the only way to celebrate their love was with a travel-themed, black-tie soiree with their closest friends and family. Captured by Jamie Reinhart Photography, Sean and Shawn's elegant wedding at the Ritz Carlton Grande Lakes in Orlando was a day to remember!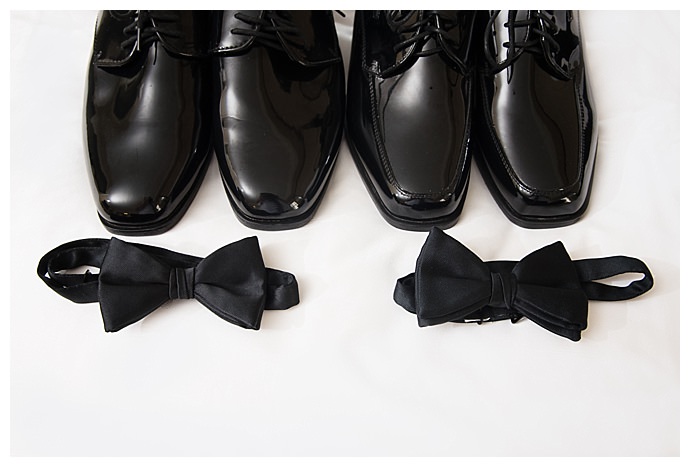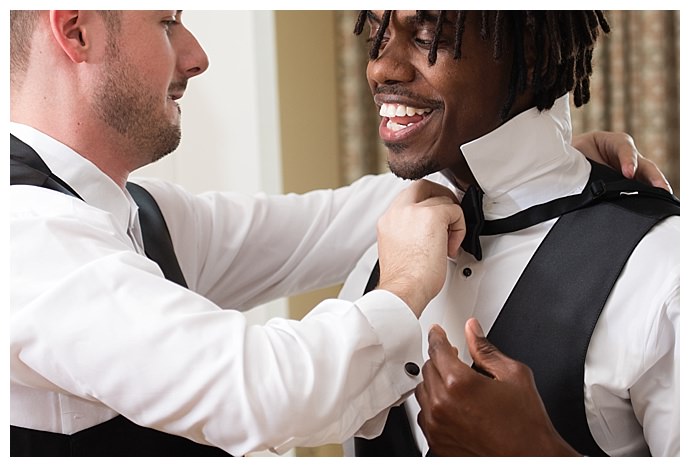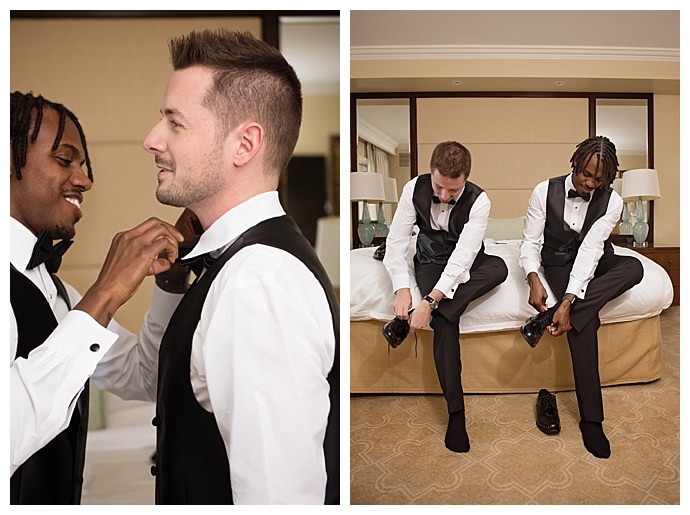 The Love Story
The story of how Sean and Shawn first met reads like the script of a romantic comedy, the kind of encounter we all hope for but seldom experience. Sean had just finished grocery shopping and was headed out the door when he locked eyes with Shawn, who was on his way inside. Something stirred inside of Shawn, and he realized he had an excuse to go back out to his car: he'd left his reusable grocery bags inside. Sean watched as Shawn walked back to retrieve his bags and wondered if there might be another reason that he had turned around. So Sean decided to quickly return his cart nearby, and they ended up striking up a conversation. That conversation then led to a trip to Florence, Italy, years later where atop the Duomo Firenze cathedral, overlooking the red-roofed city, Sean got down on one knee.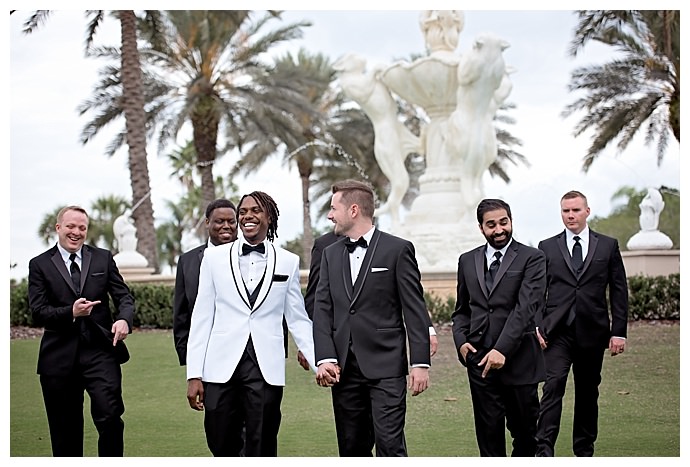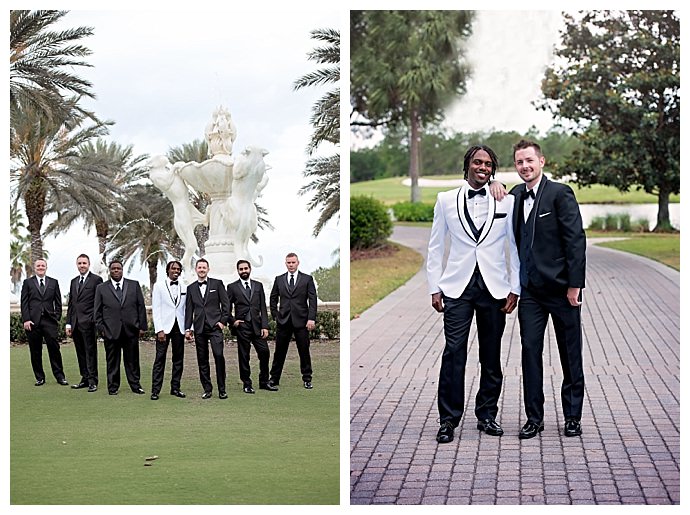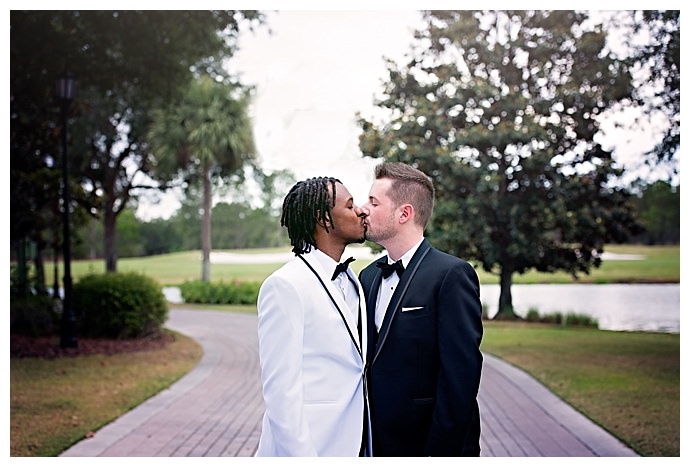 The Ceremony
Sean and Shawn's wedding day was all about celebrating their love and journey, and they wanted to spend every moment of it together. So instead of getting ready in separate rooms, they got ready together, lending a hand when it came time to tie their bow ties and slip into their jackets. For the ceremony, Sean and Shawn exchanged vows wearing contrasting tuxedos underneath a gazebo draped with crisp white linens, which was beautifully accented by lush greenery and a chandelier.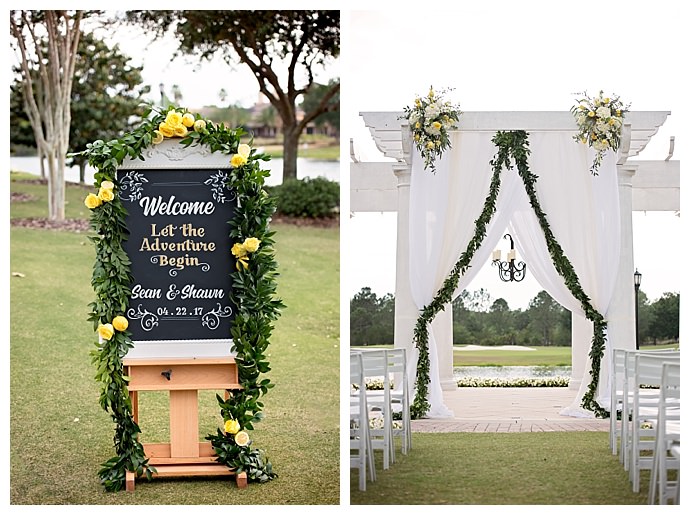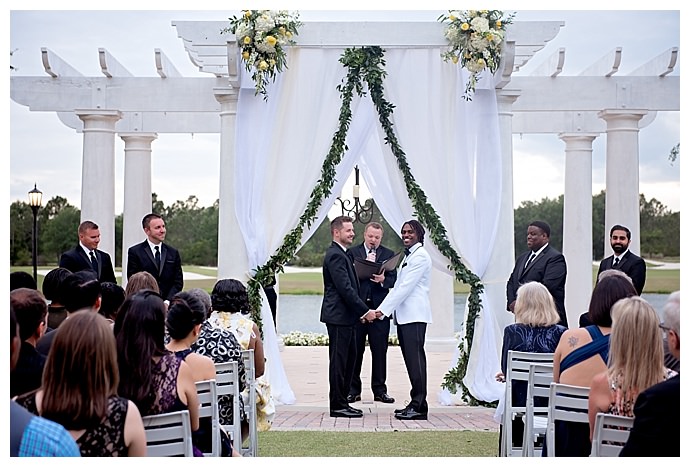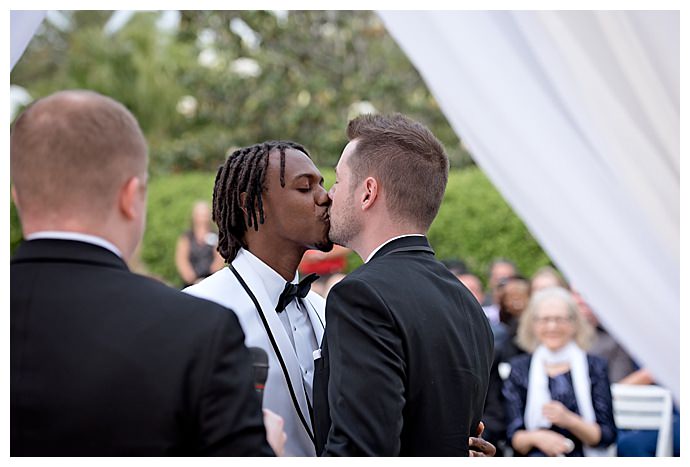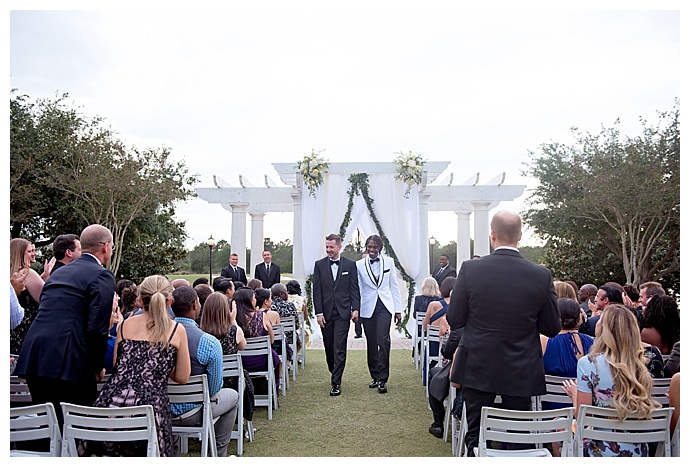 The Party
Sean and Shawn are travel enthusiasts, so when it came time to design their wedding, it only made sense to weave a theme of travel into their decor, playing homage to the places they've visited together. With lush greenery and fresh lemons infused throughout the ceremony and reception decor, Chalk Shop's bespoke chalkboard signs added a personalized touch to the grooms' wedding day and was one of their favorite details. The grooms' signature cocktail of campfire whiskey, spiced cola syrup, tobacco bitters and orange essence was named Jet Fuel after their aptly named dog, Jet. And after a seated dinner, Sean and Shawn cut into their four-tiered, tuxedo-inspired wedding cake before taking a spin on the dance floor to share their first dance as husband and husband to close out a practically perfect day.