The first time Sam and Alicia laid eyes on Europa Village in Temecula, California, they knew it was the only place they wanted to say "I do." The romantic rows of vineyards mixed with the winery's southern California charm cultivated an intimate setting that they knew would be perfect for their fall wedding.
Ryan Horban Photography captured the magical details of their special day, from the sweet moments Alicia shared with her bridesmaids in matching robes before the wedding to the romantic portraits of the newlyweds basking in the golden hour light between the vineyards. We are swooning over the pastel mint and peach color palette and have serious heart eyes for their donut-shaped wedding cake! This is one wedding you won't want to miss.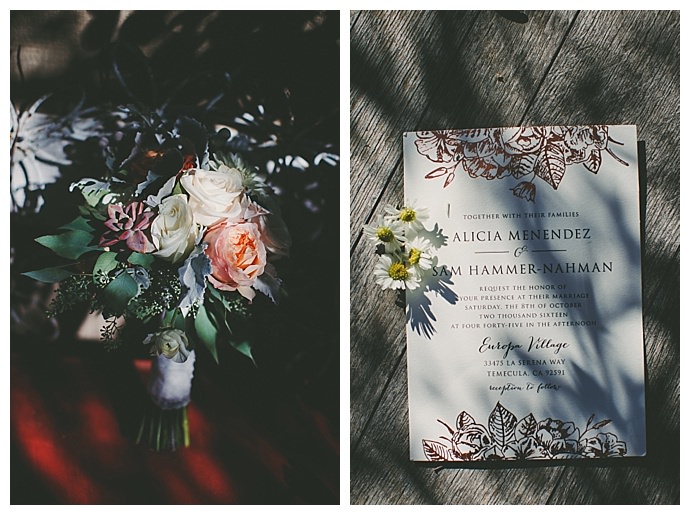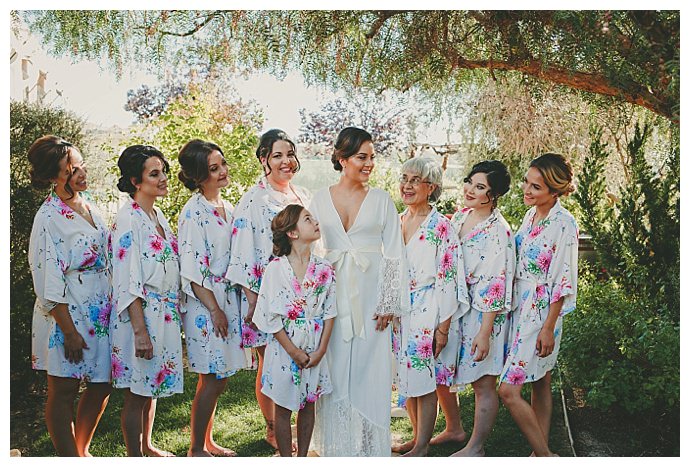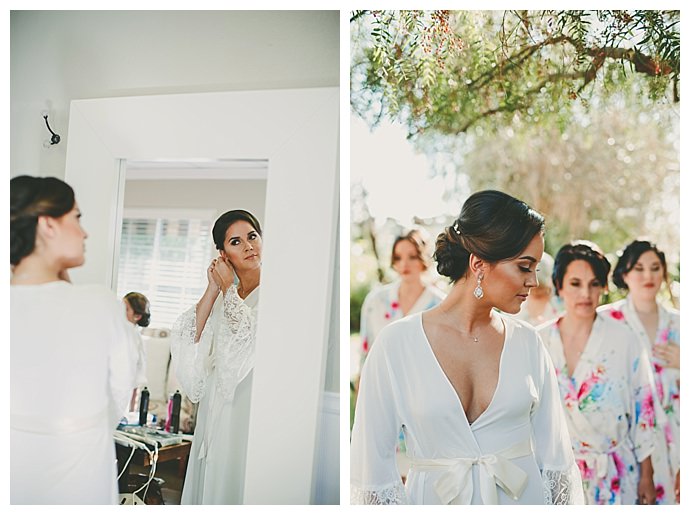 The Love Story
The story of when Sam and Alicia first met reads like a meet cute straight out of "Grey's Anatomy." Over loud music at a crowded bar in San Francisco, Sam and Alicia struck up a conversation and found out they had something very similar in common. "It was a weird coincidence because he was going to be rotating at the hospital where I worked two weeks from the day we met," Alicia says. She was doing scientific research, and he was finishing medical school. "He told me he wanted my contact information so I could give him a tour of my lab," Alicia says. "Sure enough, he contacted me two weeks later and told me he would be coming by." During his month-long rotation, they ate lunches together and spent breaks hiking to the nearby beach, sparking a connection unlike any other.
Years later on a special Mother's Day, Sam and Alicia planned a get together with both of their families at Tilden Regional Park in Berkeley. "I was taking forever to get ready, and I kept waiting for Sam to tell me to hurry up, but he wasn't saying anything," Alicia says. "In fact, he was telling me to take my time. I was thinking, wow this is weird!" When she finished getting ready, they headed over to the park where they met the rest of their family in front of the lake, and Sam said he wanted to get a picture. "He started giving a speech about our moms and how happy he was to see everyone together," she says. "I still had no idea. I just kept thinking how cute he was to say such nice things about both of our moms. Then he got down on one knee, and I might have blacked out or something because I was in total shock!" She was so surprised that she never heard the question, and it wasn't until he finally asked again that she said yes. "I looked up and everyone was crying," she says. "It was such a beautiful moment; I am so happy h e decided to share it with all of our family."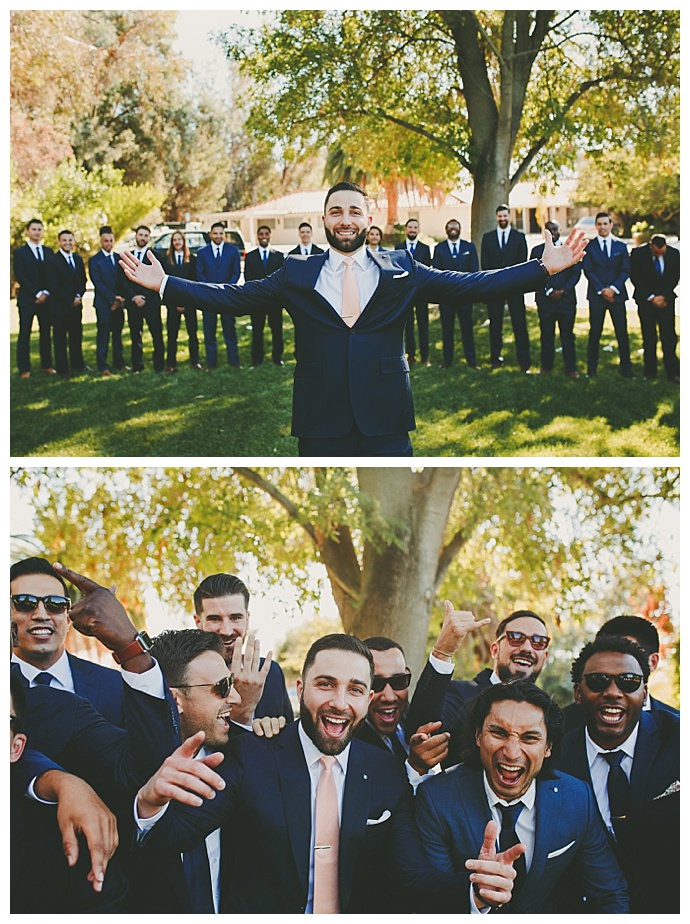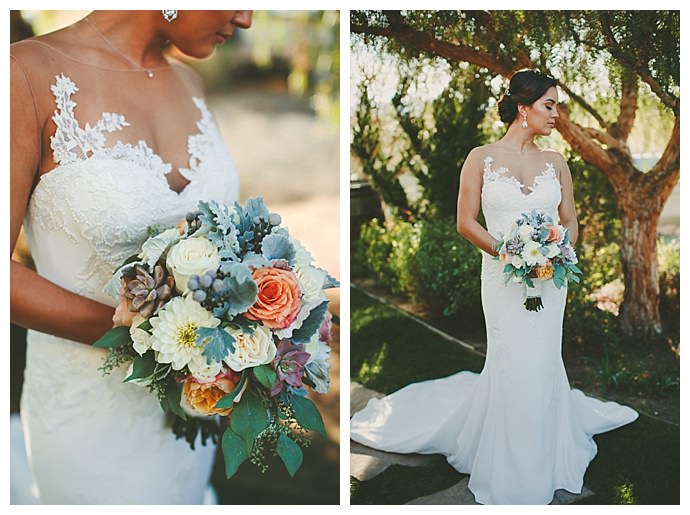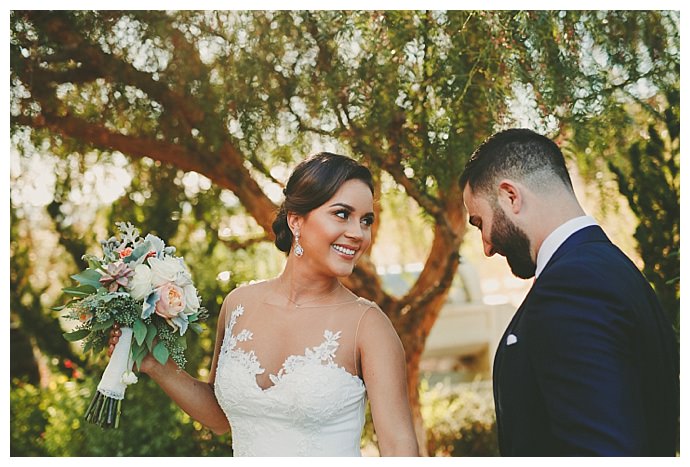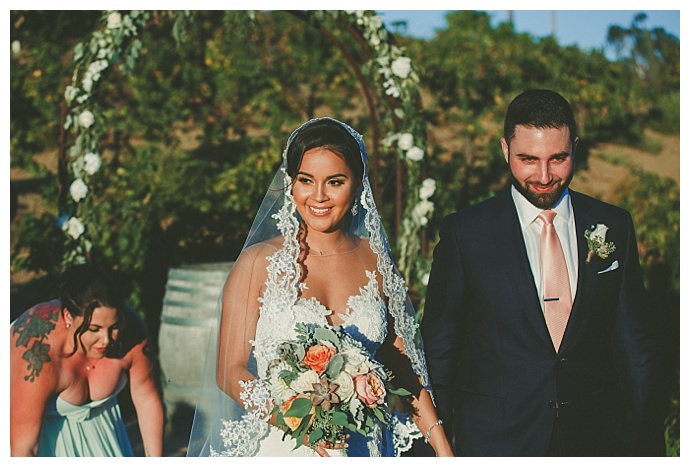 The Ceremony
One of Sam's oldest friend's, Julian, officiated their ceremony, which took place at Europa Village winery in Temecula, California. It might have been Julian's first time officiating, but he made sure the ceremony was special by including a personal speech and making room for both Sam and Alicia's mom to give speeches and recite a poem. And after they exchanged vows, Alicia's nephew, who played the very important role of ring bearer, was the one who got to tell Sam to kiss his bride.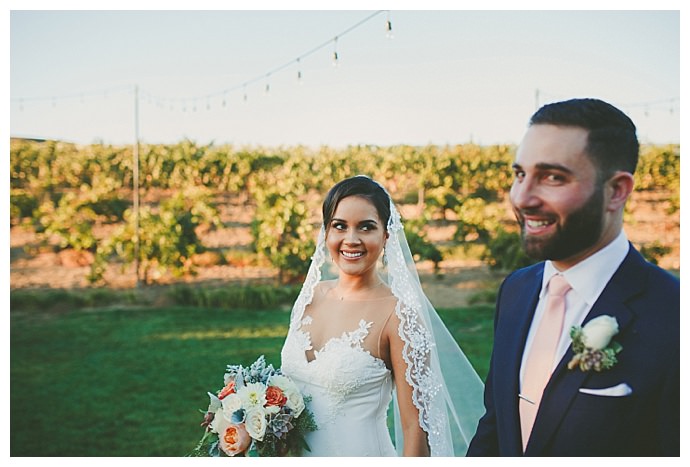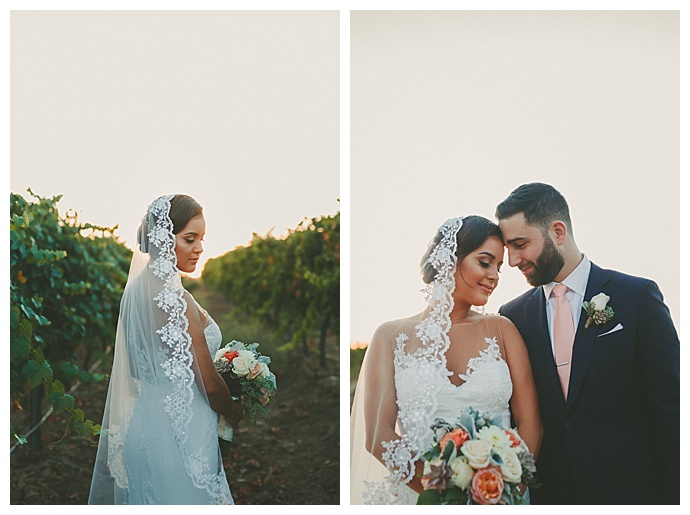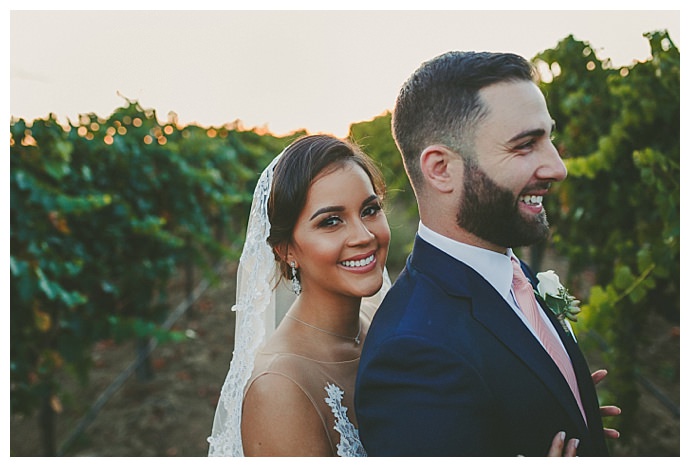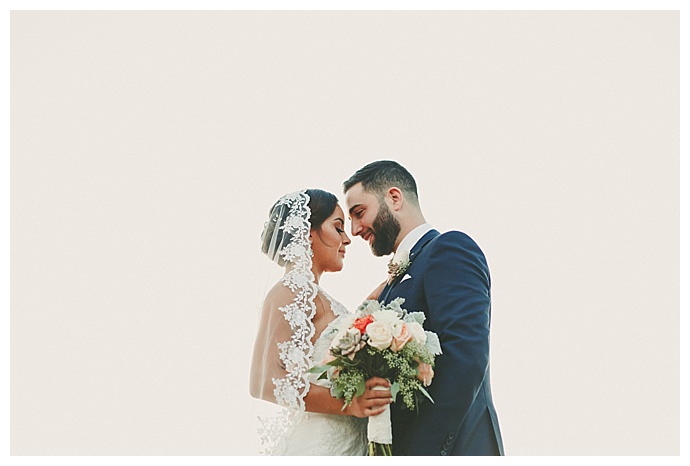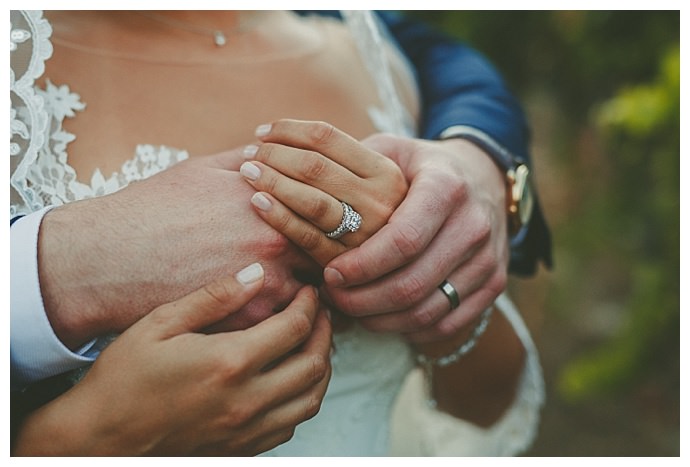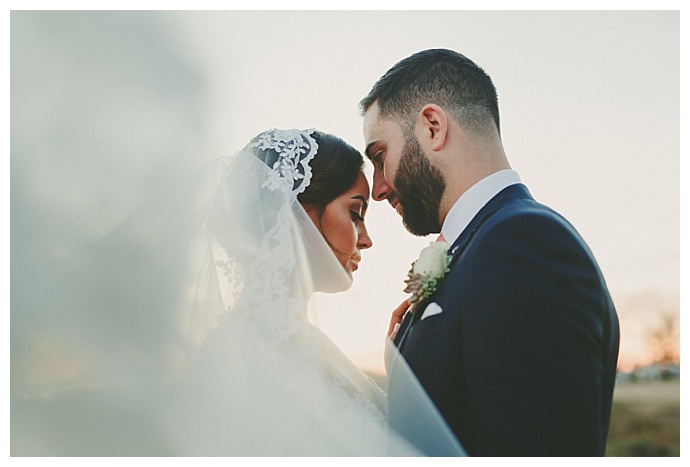 The Party
Sam and Alicia's mint green and peach color palette was the perfect pairing for their rustic chic affair. The menu for an intimate alfresco dinner among the vineyards consisted of Java BBQ rubbed chicken breast with scalloped corn and broiled salmon with bolero style saffron rice trinity. And for dessert, atop a towering tier of donuts in vanilla bean, lemon poppy and cinnamon chile de arbol flavors, Sam and Alicia cut into a 6-inch donut-shaped chocolate cake, complete with chocolate frosting and a dusting of rainbow sprinkles.
The newlyweds shared their first dance to Adele's touching rendition of "Make You Feel My Love" by Bob Dylan before hitting the dance floor with their large wedding party. Sam jokes that one of the miracles of their wedding day was getting all 16 of his groomsmen to coordinate and match. As their special night came to an end, Sam and Alicia sent their guests home with coffee stout and spiced lavender beer soaps with customized labels from Home Brewed Soaps on Etsy.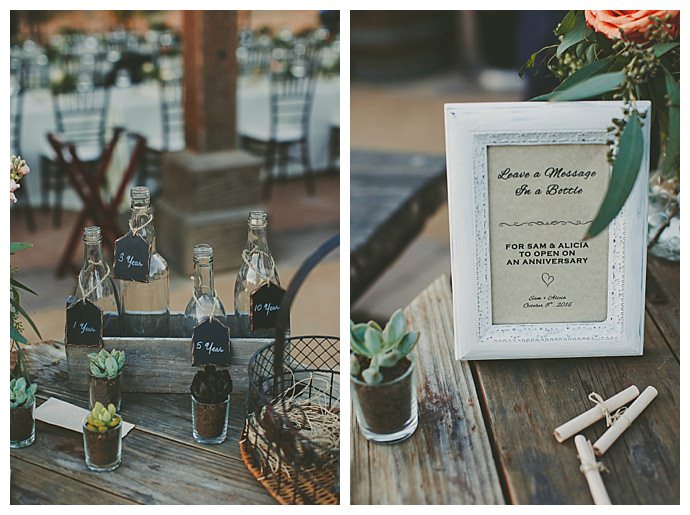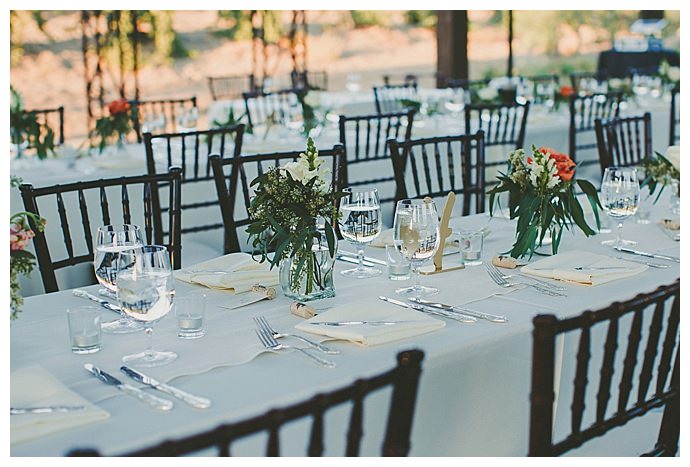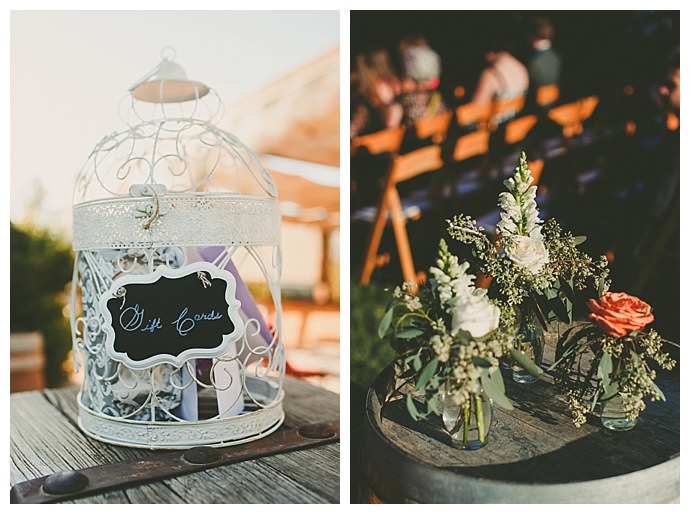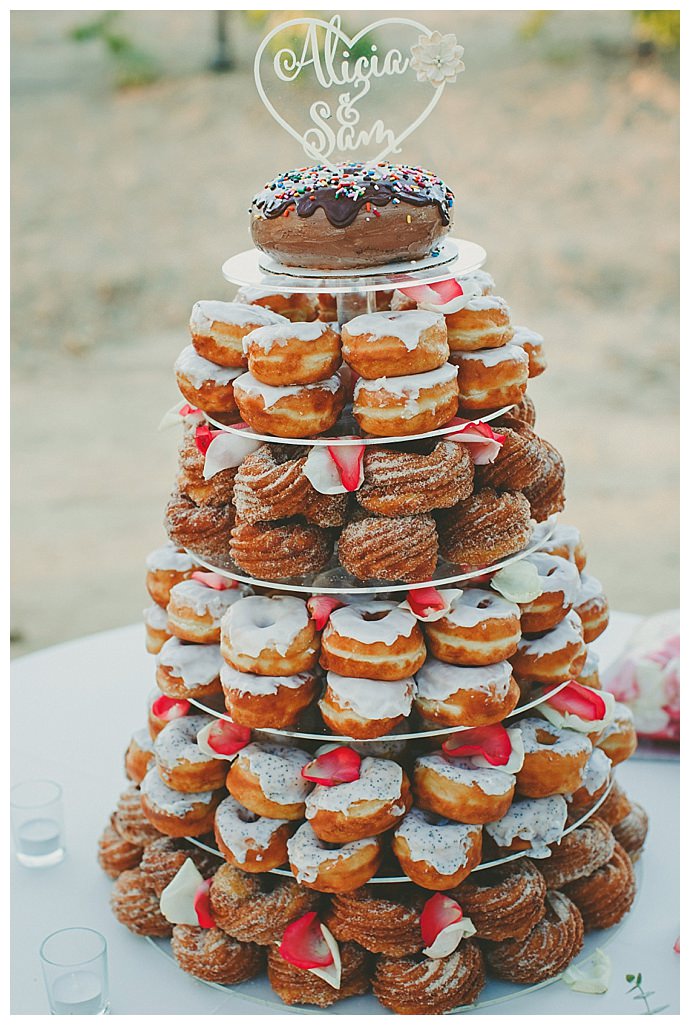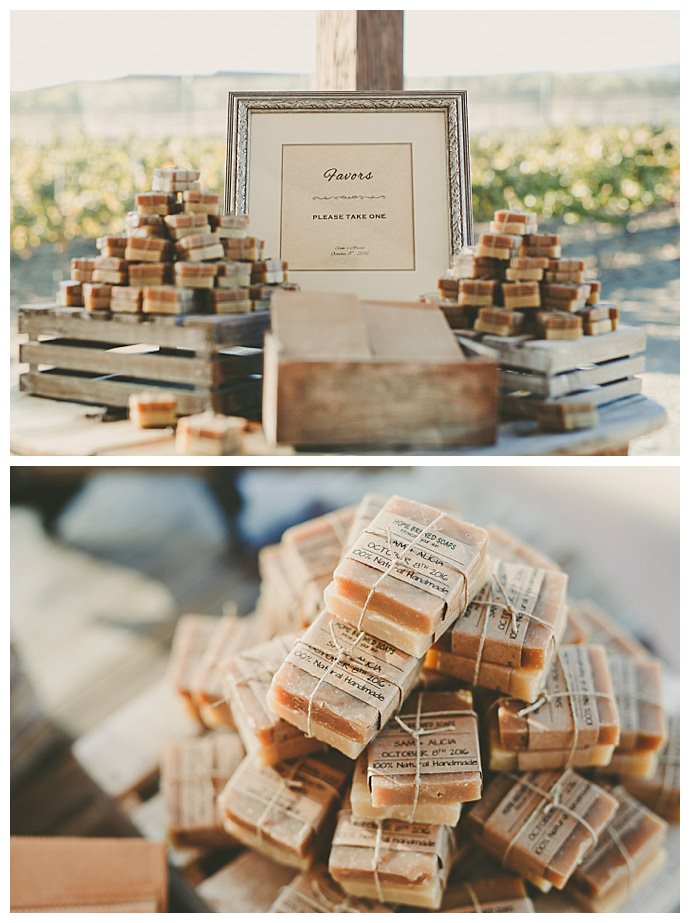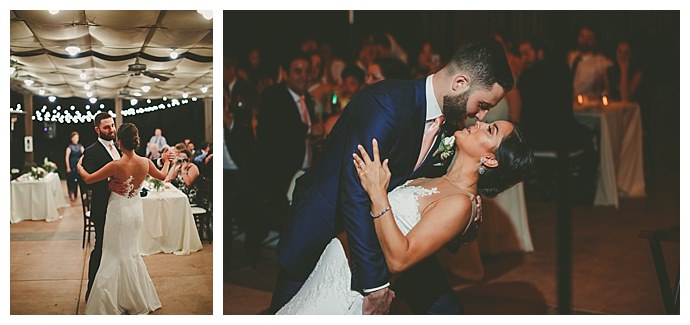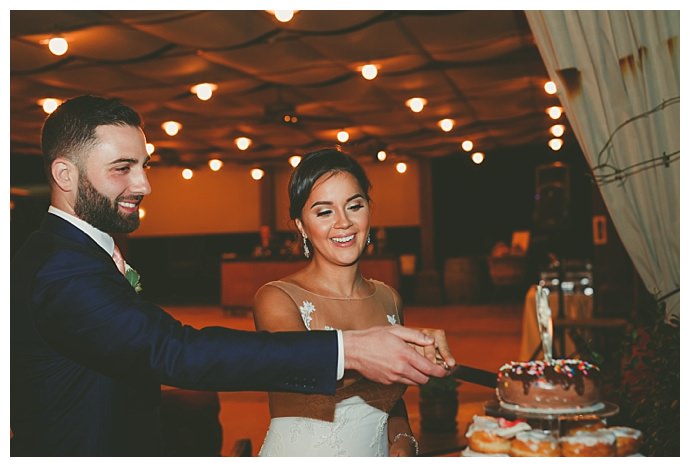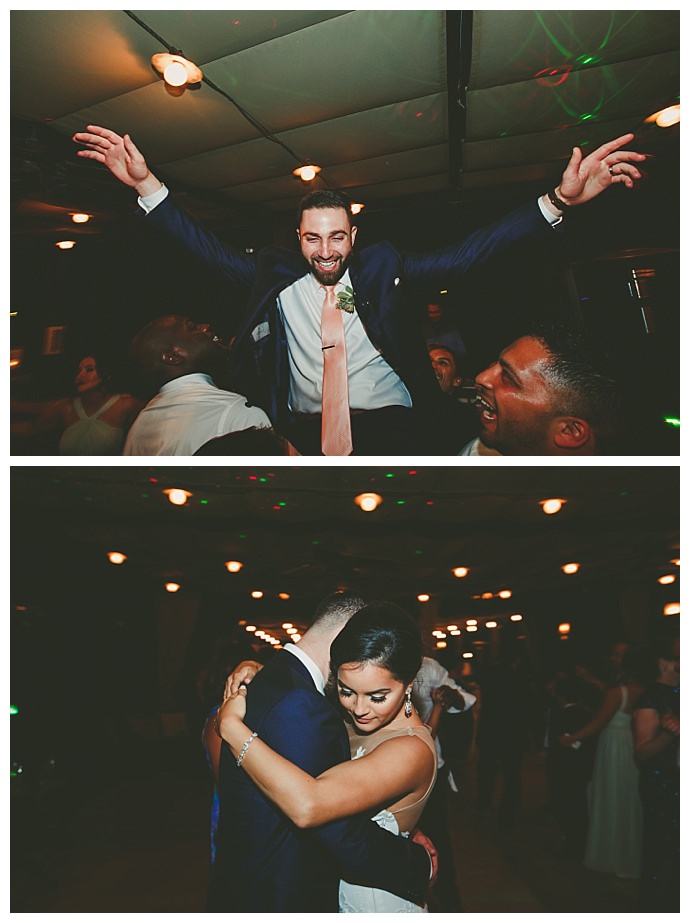 Team of Talents
Venue: Europa Village
Photography: Ryan Horban Photography
Floral Design: Tess Fresh
Stationery: Minted
Wedding Dress: Pronovias
Dress Store: Elle Bridal Boutique
Wedding Suit: Nordstrom
Wedding Accessories: Blanca Veils, Tie Obsessed
Wedding Rings: Diamond Connection
Hair and Makeup: Brides Amore
Desserts: Nomad Donuts
DJ: Sage Productions
Wedding Favors: Home Brewed Soaps
*Editor's Note: This post contains affiliate links. Each time you purchase an item via our affiliate links, Love Inc. is receiving a small percentage of the sale, thus you are helping our small, equality-minded business grow and allowing us to provide more content for YOU! Isn't that just fantastic?