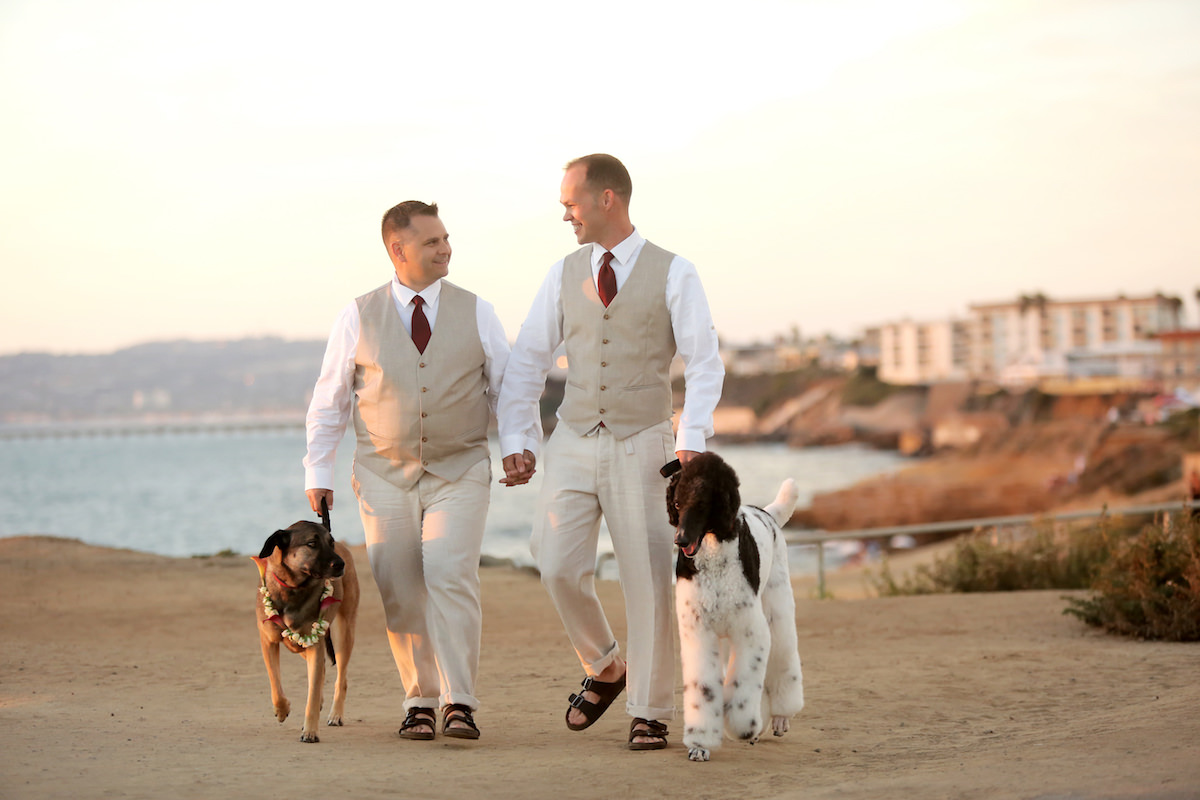 From getting ready with their two fur babies to walking hand-in-hand to the ceremony, Logan Walker Photography captured the joy and love that surrounded Paul and Ray on their special day as they said "I do" under the bright sun as the ocean created a breathtaking, pristine backdrop.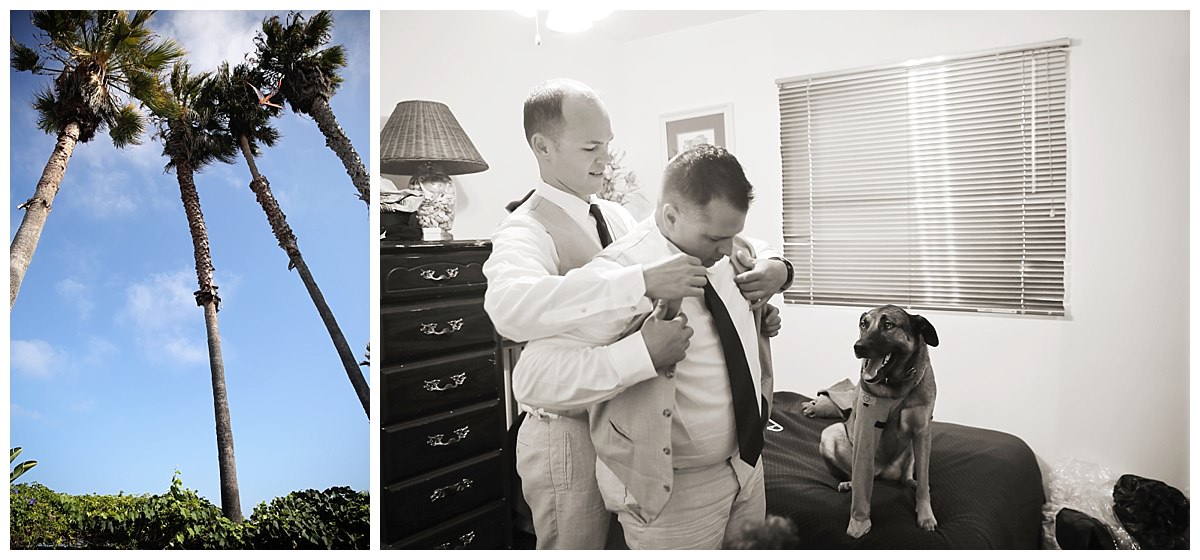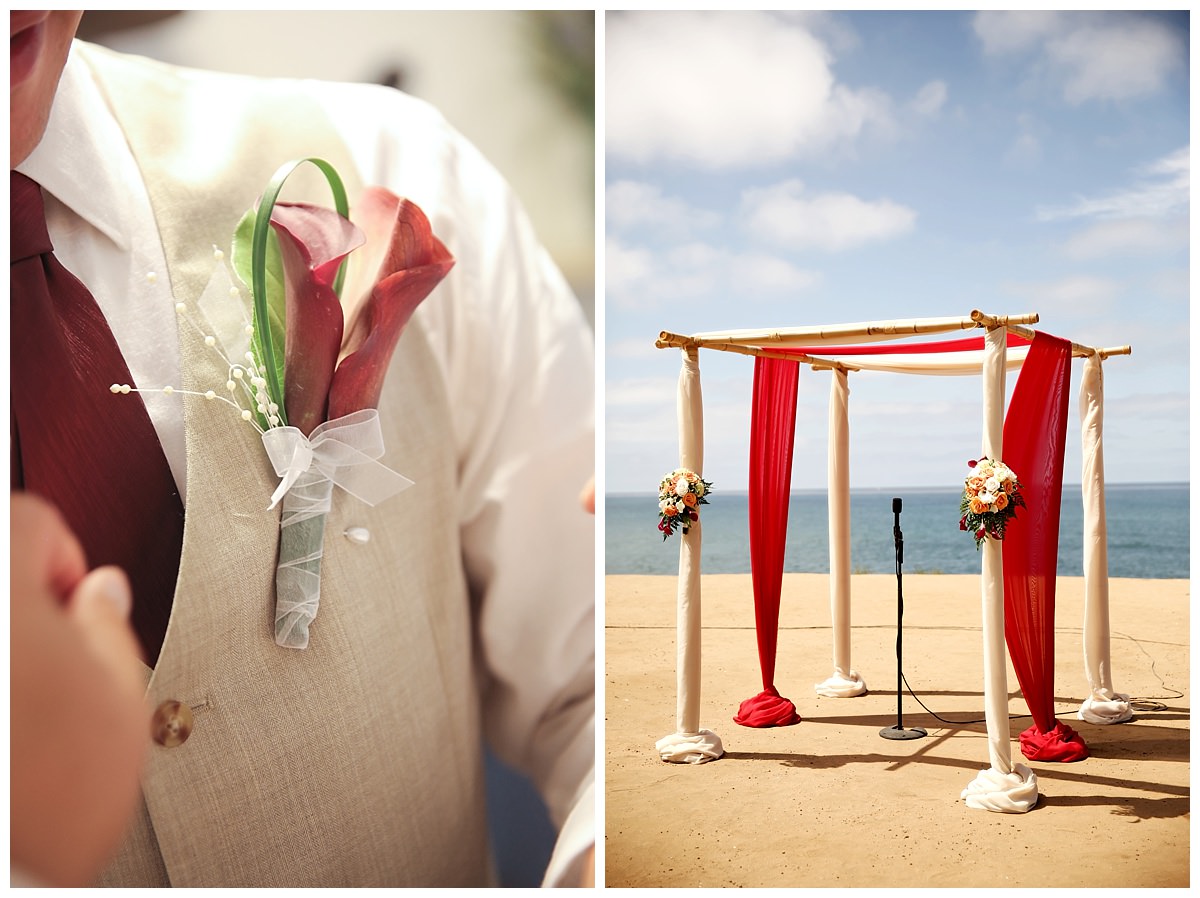 The Proposal
Ray rounded up the help of a good friend in order to pull off a perfect proposal for Paul. As Ray and Paul were hiking up a mountain, their friend was secretly ahead of them, hauling up to the top to set up a delicious dinner spread with a box of chocolates holding the ring and Ray's question for Paul. After Paul excitedly said yes, the newly engaged couple enjoyed their dinner and chocolates atop the mountain that would forevermore be a part of their love story.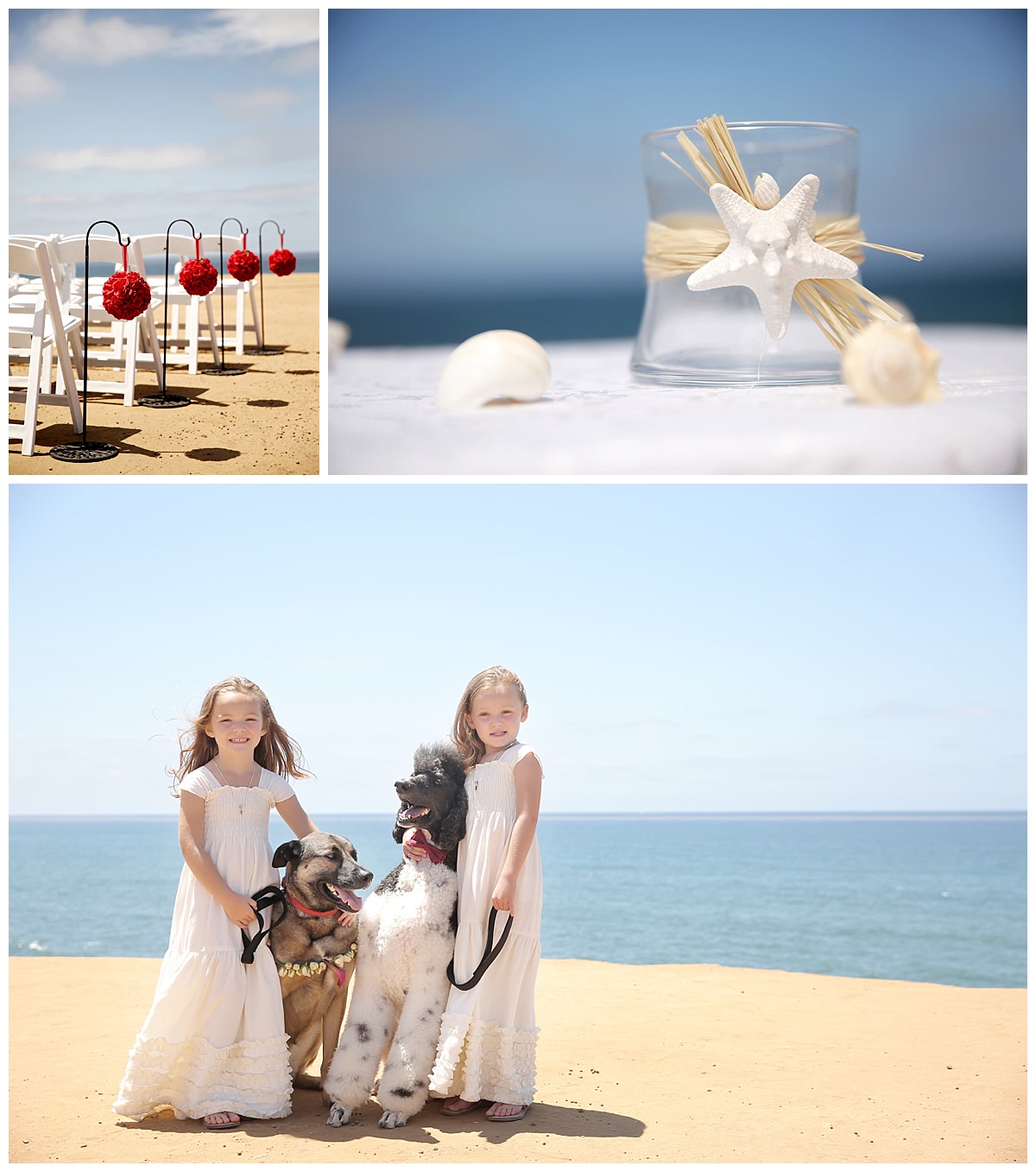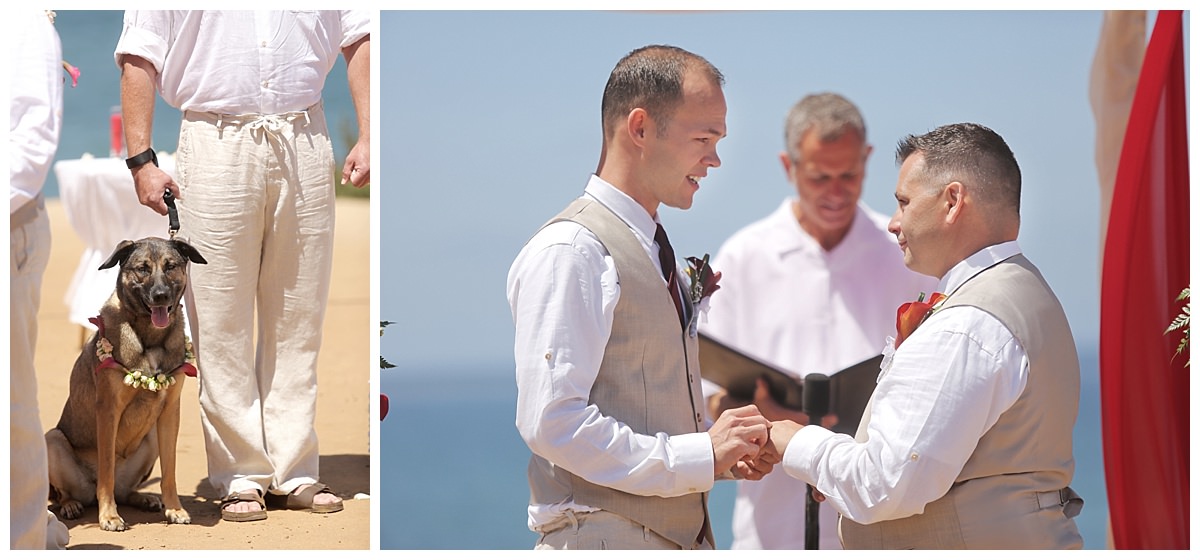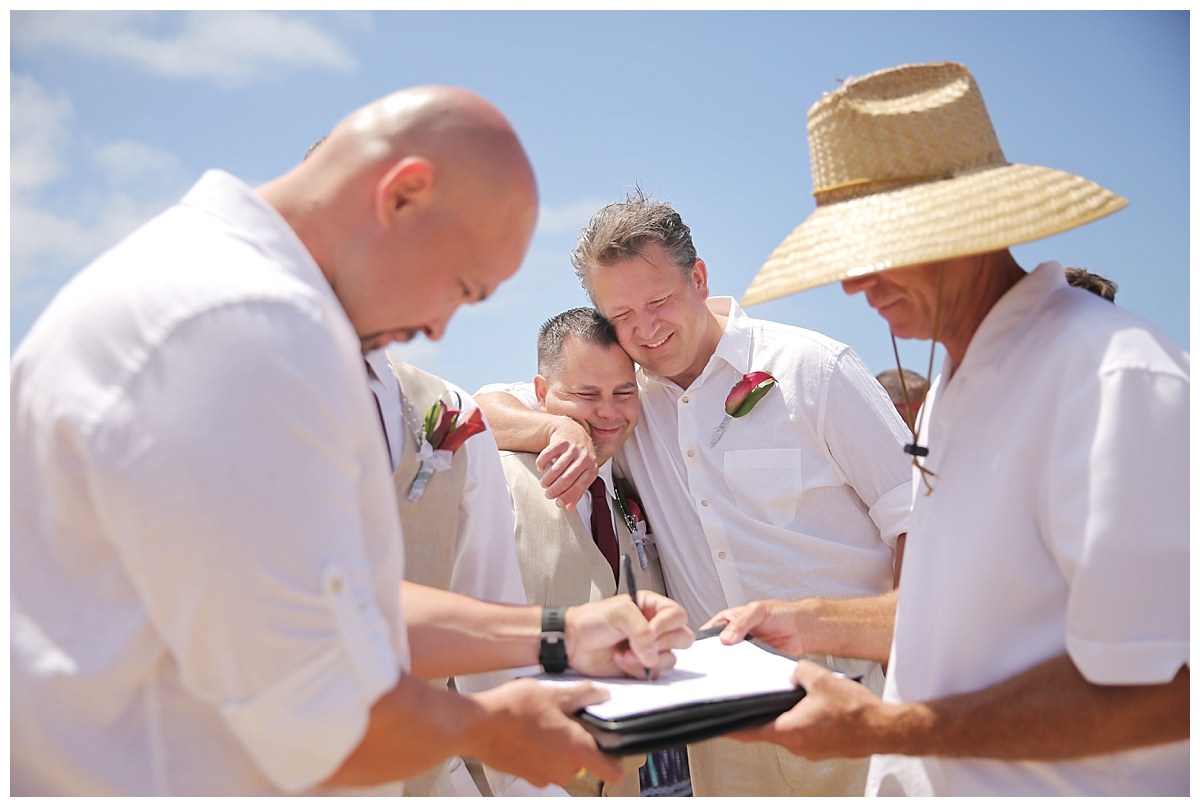 The Venue
When Paul and Ray first met, Paul had never been to a beach. So on their first trip together, Ray took Paul to Florida where they spent extra time with their toes in the sand, admiring the water. "Later, we were in San Diego working and went to the beach to play in the ocean," Ray says. "We began talking about bringing the dogs down on a vacation and renting a beach house, and it evolved into let's get married on the beach!"
As they searched for the perfect location for their beach wedding, it became difficult to find a private area that wasn't filled with tourists and beach-goers. "We wanted to have something quiet and serene that was more private," Ray says. "While the cliffs are not private, it was a very small secluded area off the road. A small point on the cliffs that still allowed people to walk past was just us, jettisoned out on a cliff with just the ocean behind us."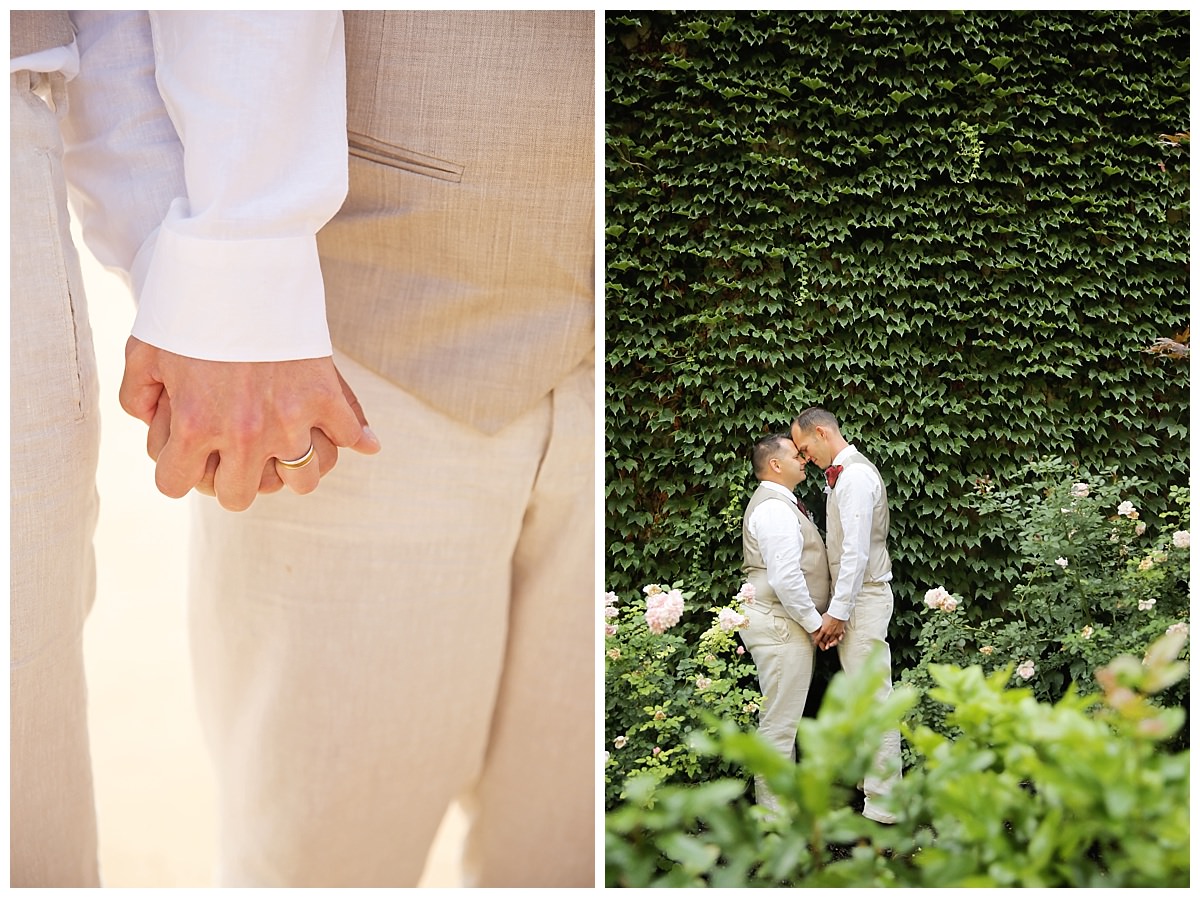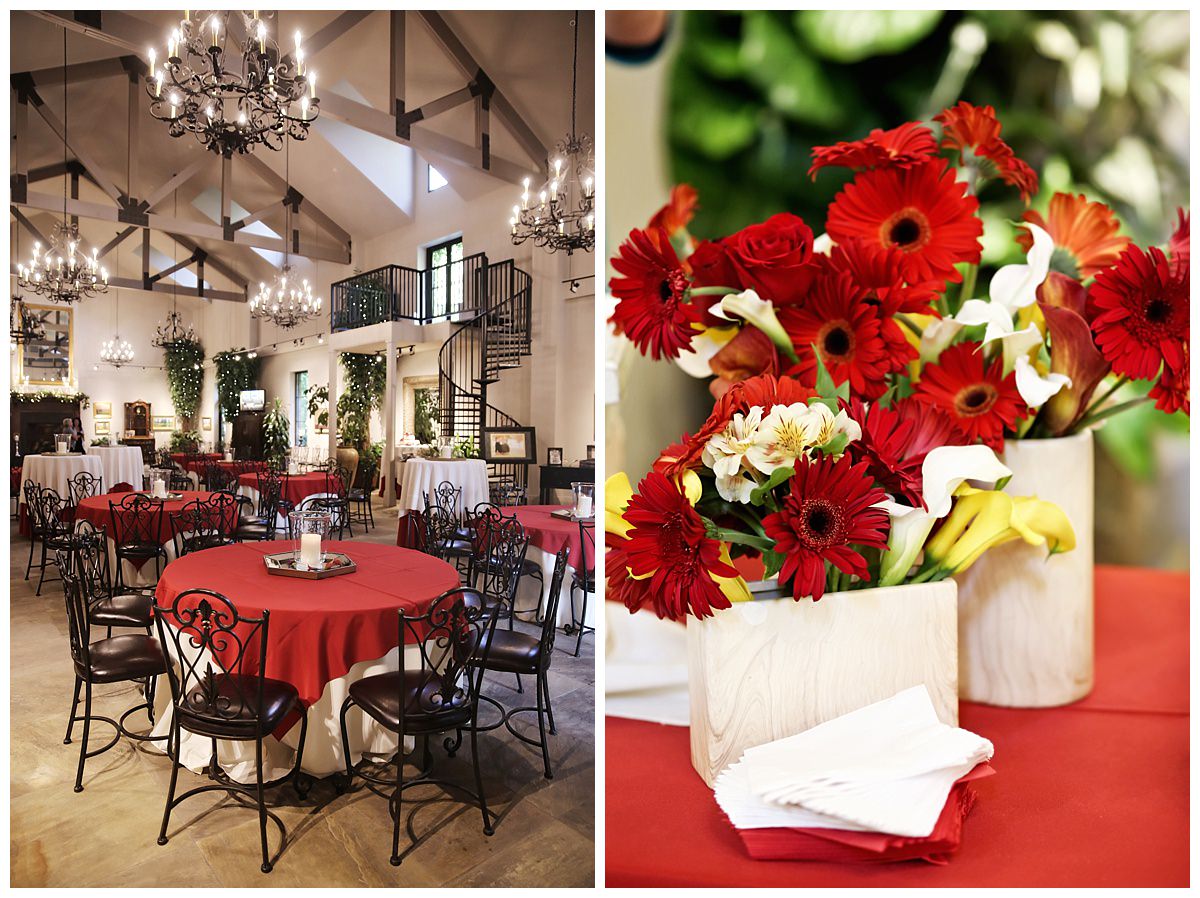 The Fashion
With brown Birkenstocks strapped to their feet, Ray and Paul walked down the aisle separately in matching attire: crisp white linen shirts with a red tie and natural linen pants and vests. To complete the look, both grooms wore red calla lily boutonnieres that popped against their neutral outfits and sandy white beach. "We wanted the fashion to be neutral and natural looking while airy and beachy," Ray says.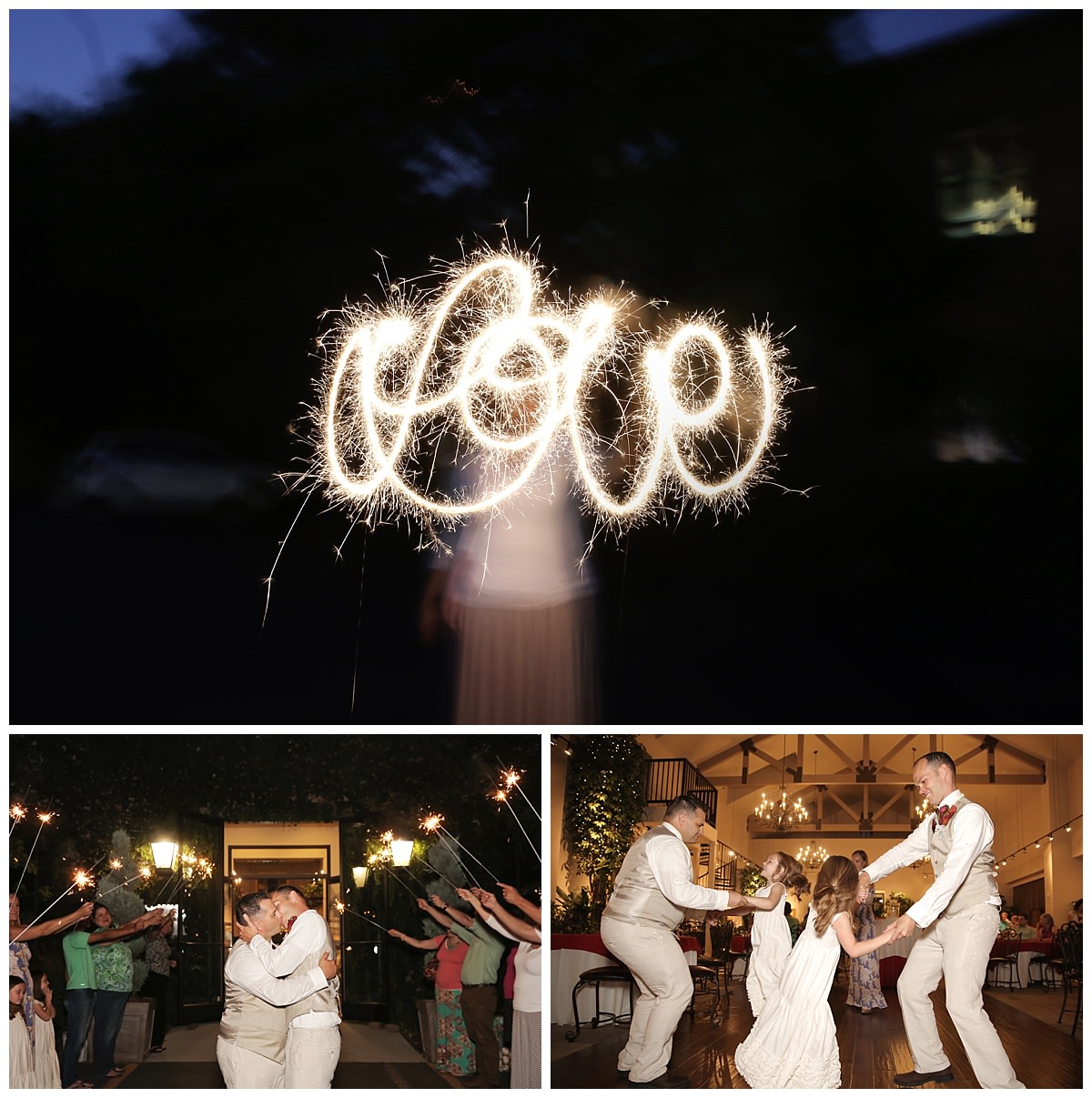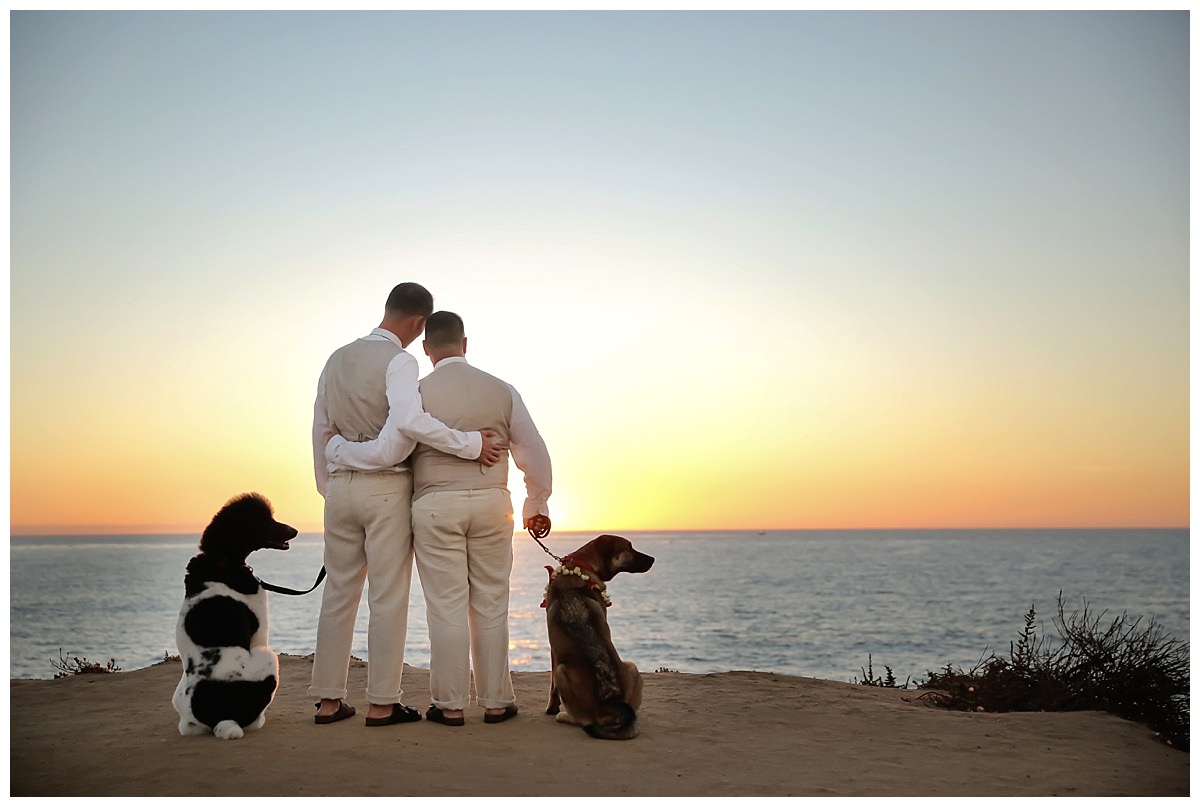 Memorable Moment
"When Reverend Grant pronounced us as husbands, one of our dogs, on her own accord, barked, letting everyone know she approved as well," Ray says.
By Danielle Renton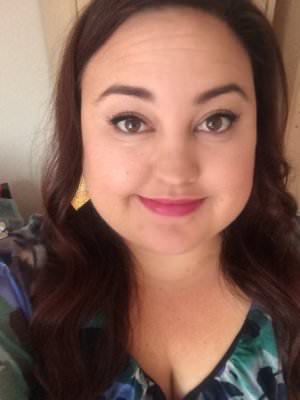 Danielle is a University of Missouri graduate who recently moved to New York, fulfilling a lifelong dream of hers. New York is her first love; writing and editing are her second. When she's not plugged in, Danielle spends her free time exploring the city and finding inspiration in its energy. Aside from her passion for love, she's a grammar nerd, coffee lover and music enthusiast!