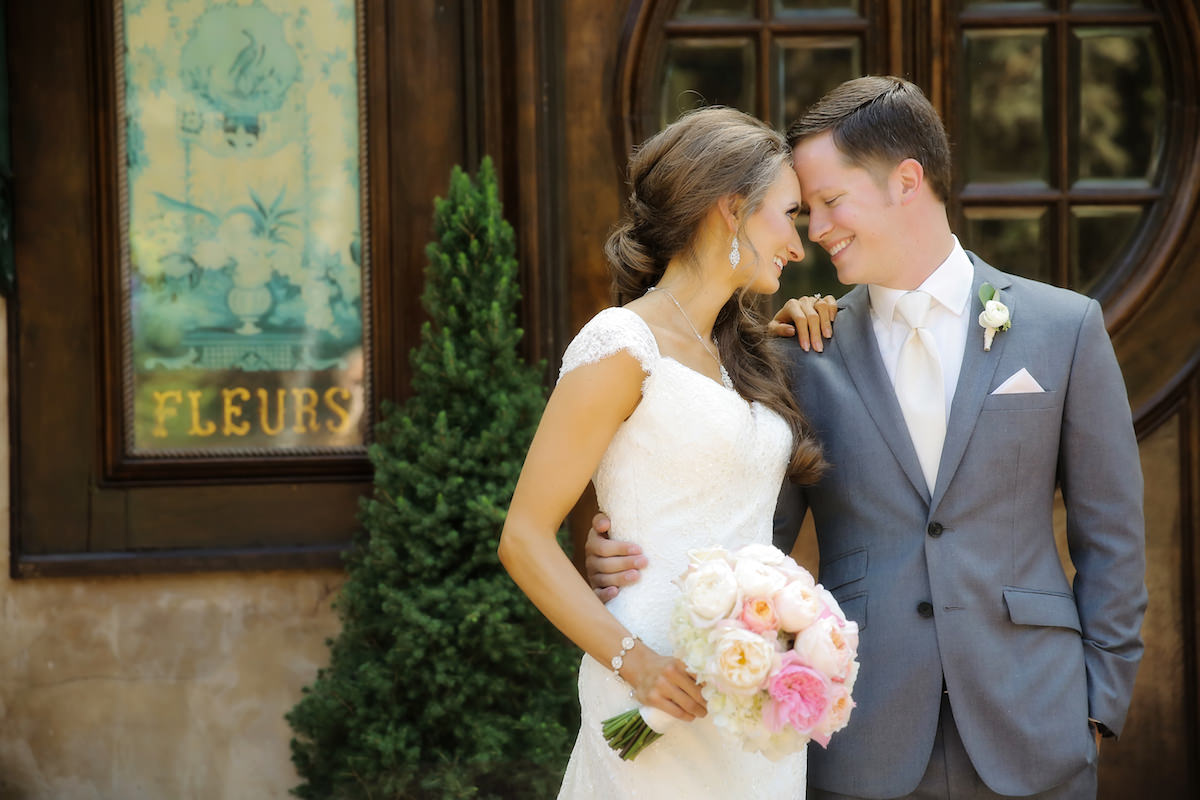 Everything about this wedding feels like a fairy tale. Pepper Nix Photography captured the intricate, swoon-worthy details and vibrant colors of Tim and Clarissa's stunning wedding at La Caille, a gorgeous chateau-inspired restaurant and event space in Utah, where this happy couple said "I do" surrounded by a lush green landscape, dusted with vivid flowers.
The Love Story
If it weren't for politics, a topic that often divides friends and family members between red and blue, Clarissa and Tim might never have found each other. However, a shared academic interest in political science landed them in the same class, luckily for them, twice. "Neither of us said a word to each other in our first class together," Clarissa says. On the very last day of classes, after a full semester of vigorous note-taking, exams and sleepless nights filled with homework, Tim saw an opportunity and took it. "At the latest possible second, we were getting in our cars to drive away never to see each other again, Tim finally asked if I wanted to see a film after finals week was over," Clarissa says. In this case, waiting until the last moment paid off!
The Ceremony
On Tim and Clarissa's wedding day, a heap of gray clouds circled La Caille, an elegant, chateau-style event space with impeccable, manicured landscaping on 20 acres of land. They had fallen in love with La Caille the moment they first saw it. "La Caille is like a French castle," Clarissa says, "and I couldn't imagine a more gorgeous setting to marry my prince." The sky threatened to give way, letting a few rain droplets slip during the ceremony, but it remained dry as the bride walked down a pink petal-covered aisle to exchange self-written vows before the perfect gust of wind whisked Clarissa's veil into the air behind her as Tim kissed his wife for the first time.
The Party
Clarissa envisioned the perfect combination of vintage and modern elements tied together with a romantic twist for her wedding day. She chose a soft color palette — an ivory dress, gray suits, pink bridesmaids dresses that accented perfectly with touches of light green and pops of silver — and included delicate textures to create a whimsical, romantic vibe that radiated throughout the ceremony and reception. "The dinner tables were stunning with these immaculate flower centerpieces, pretty lace table toppers and soft pink, ivory and silver details incorporated into every item on the tables," she says.
Memorable Moment
"Originally, we had no intention of doing a first look, until we talked with our photographer. The first look ended up being one of our favorite moments," Clarissa says. "I will never forget Tim's look when he turned around, and now we will have that documented forever. Also, since we opted for a first look, the nervous jitters had dissipated by the time our ceremony began, and we were able to truly enjoy each moment."
Team of Talents
Venue: La Caille
Photography: Pepper Nix Photography
Event Planners: Melissa Fancy, Soiree Productions
Cake Design: One Sweet Slice
Dress Designer: Augusta Jones
Florals: Orchid Dynasty
Stationery: Jaffa Printing
Videography: December Rose Film
Hair/Makeup: Versa Artistry
Engagement Ring Designer: Tacori
Groom's Ring Designer: Lashbrook
Bridal Jewelry: Meg Jewelry
Bridesmaid Dresses: Nordstrom
Suit Designer: Adatto
Bridal Salon: Alta Moda Bridal
By Danielle Renton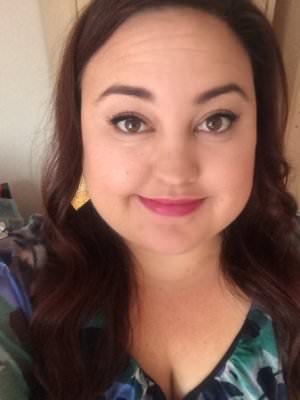 Danielle is a University of Missouri graduate who recently moved to New York, fulfilling a lifelong dream of hers. New York is her first love; writing and editing are her second. When she's not plugged in, Danielle spends her free time exploring the city and finding inspiration in its energy. Aside from her passion for love, she's a grammar nerd, coffee lover and music enthusiast!