Weddings are a beautiful occasion for a million reasons: the decor, lavish floral arrangements, luxurious fashion, the venue. But nothing is more captivating than seeing the radiant love that two people share on a day that is dedicated to celebrating them. Michael Novo Photography captured Michael and Whit's personal and emotional wedding that played homage to their favorite city while bringing their love story to life for a day that was filled with heartwarming joy.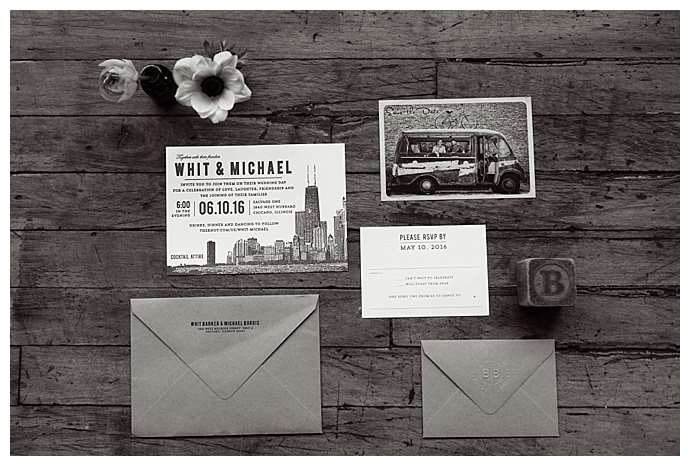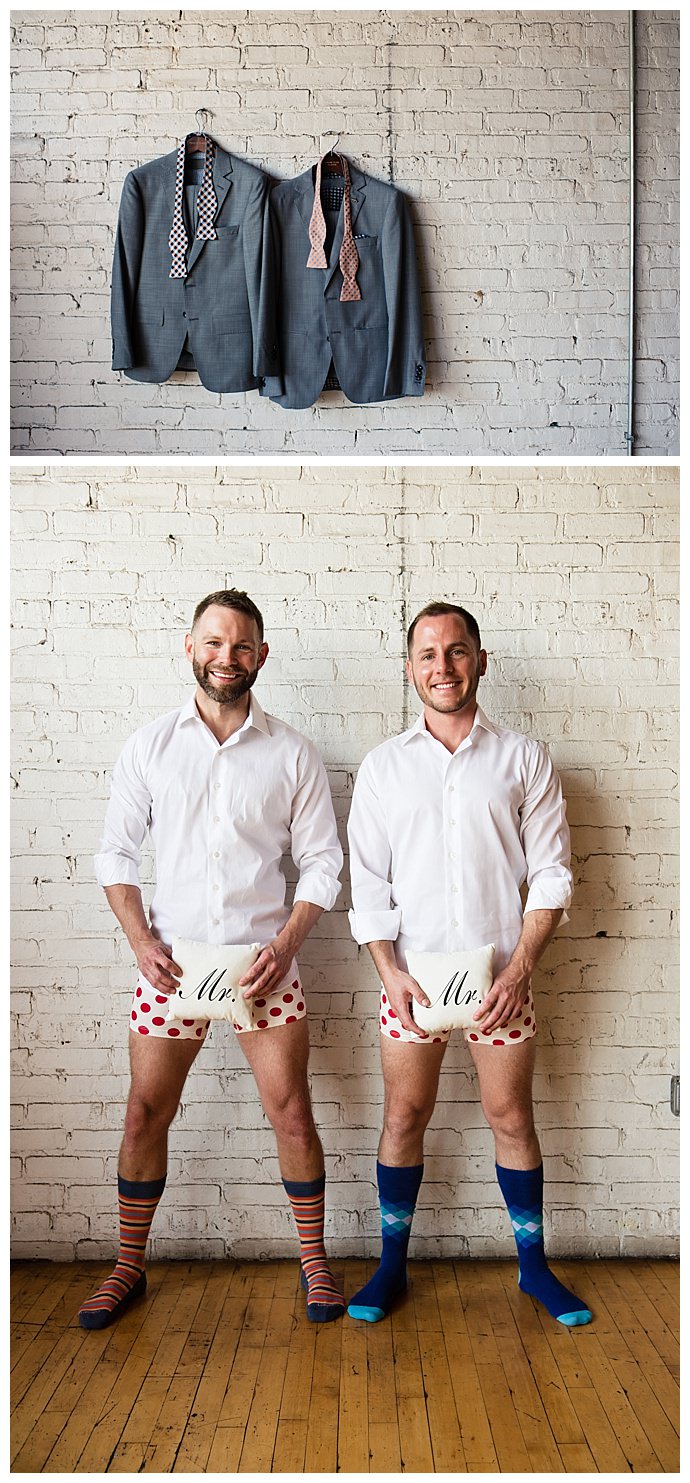 The Love Story
If it weren't for one mutual Facebook friend, it's possible Michael and Whit never would have connected. Although they lived 500 miles apart, Michael in West Virginia and Whit in Chicago, they were connected by one person, and that was enough for Michael to send Whit a friend request. "I was bored one day and just looking at people and came across a photo of this cute little guy, posing with his dog by a lake," Michael says. "I'll never be able to fully explain this feeling, but my gut told me in that second: this guy is it, you have to meet him."
Whit accepted the request, sparking months of back-and-forth conversations online before they decided to meet in person. Michael headed to Chicago, excited but hesitant about what the future between them might look like. But Michael's initial instinct before they had ever exchanged a single word rang true, and they shared an incredible weekend together. "We spent the next three-and-a-half years in a long-distance relationship while I made the trip from West Virginia to Chicago about every two to three weeks — by Megabus, I should add — which should prove how in love with this boy I was," Michael says with a laugh.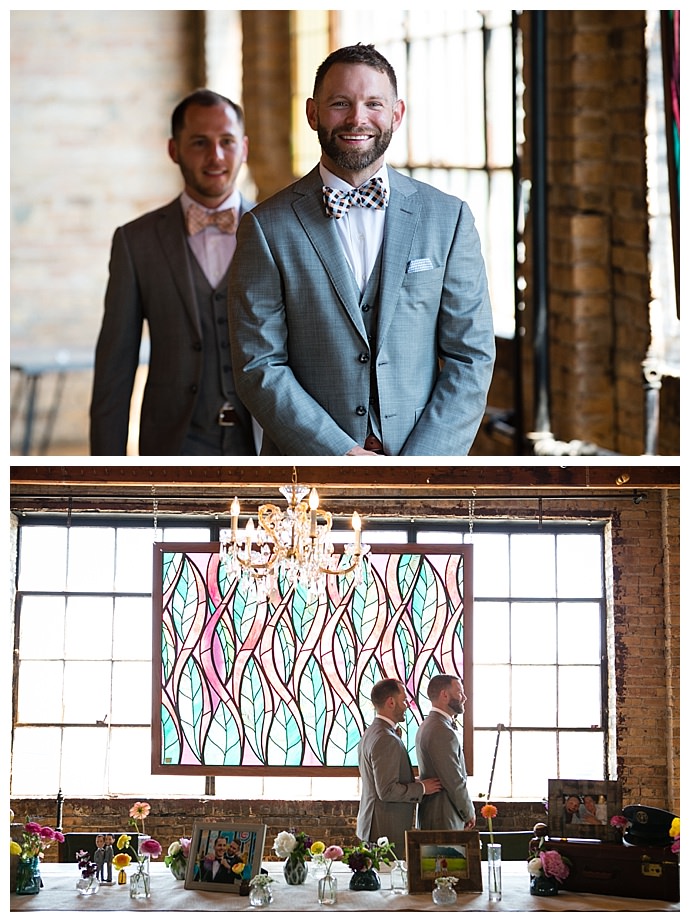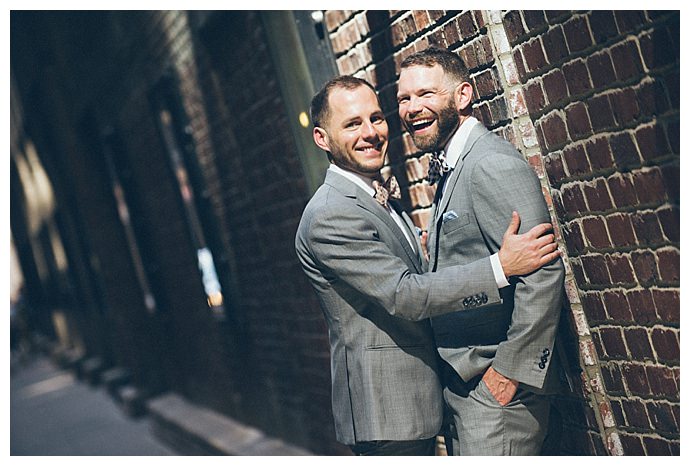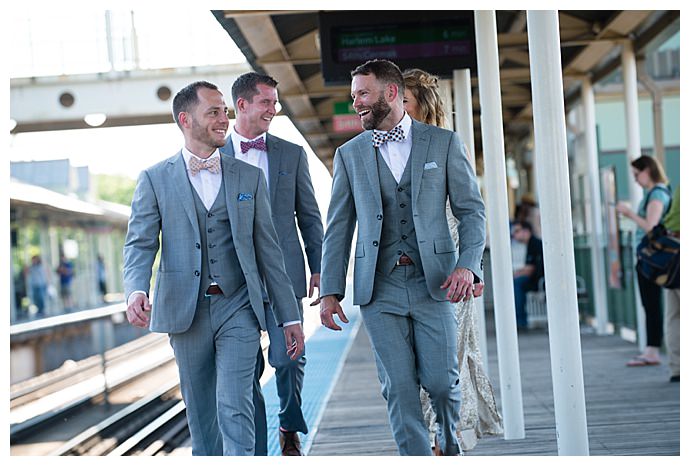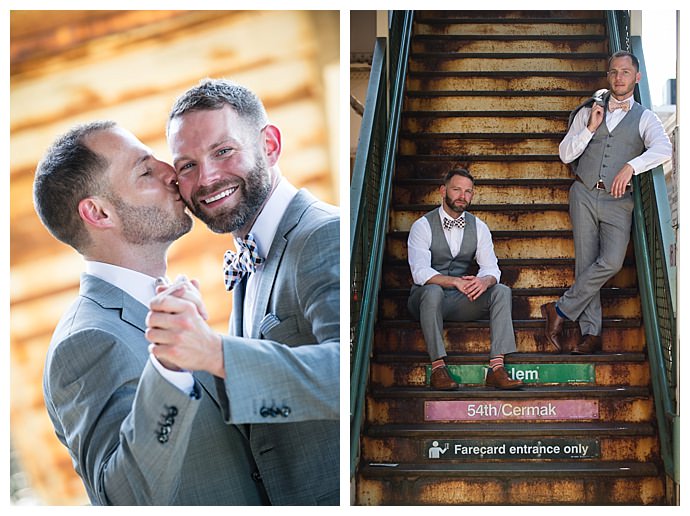 The Venue
"We shared the vision of a wedding where the focus was on family, friends and putting on the best party for our favorite people in the world, not how extravagant and elegant the decorations would be," Michael says. So when they were looking at venues, Salvage One immediately came to mind, a place they had visited years earlier, thinking it'd be the perfect place to get married one day. The authentic beauty of the space was the most appealing because they didn't feel the need to incorporate a theme or splurge on excessive decorations. "That space is so organic," Michael says. "The backdrop of the raw woods and dusty brick make any decoration, dress, suit, or flower look amazing. It was over our budget, but there wasn't another venue in the city that matched the heart of Salvage One, and we couldn't be happier that we went with it."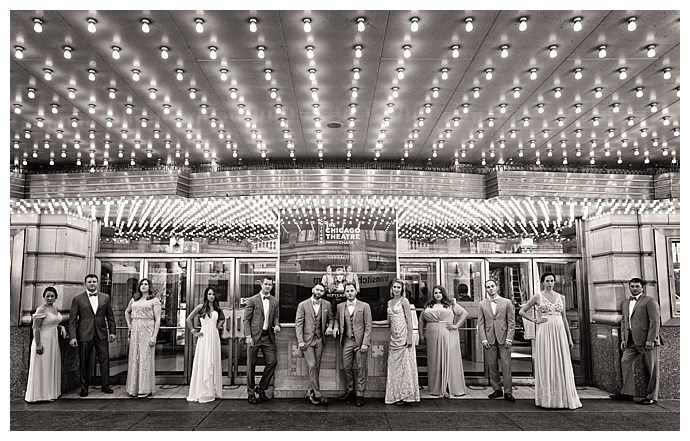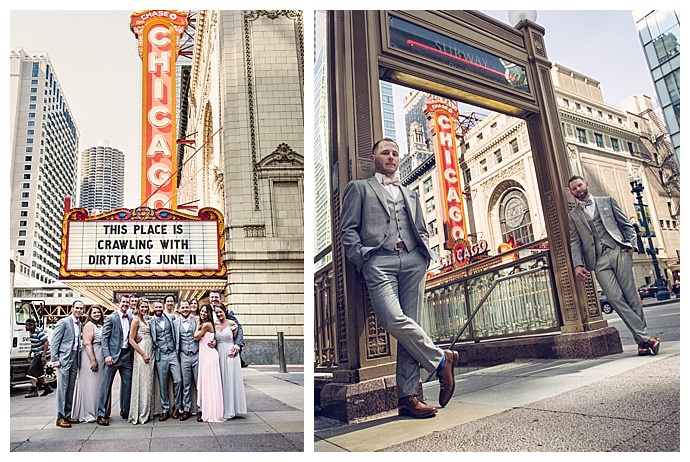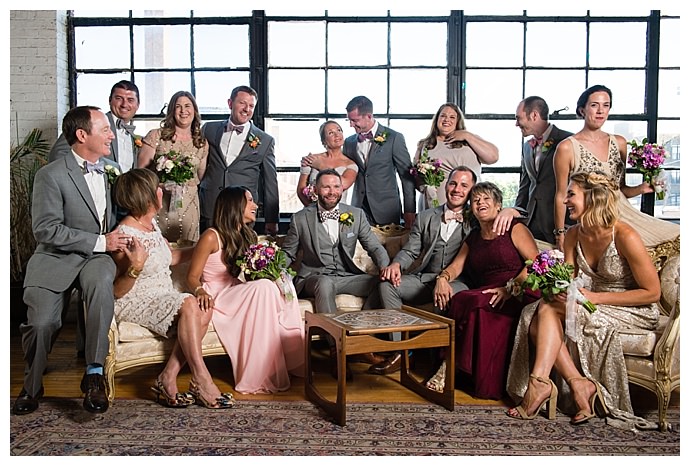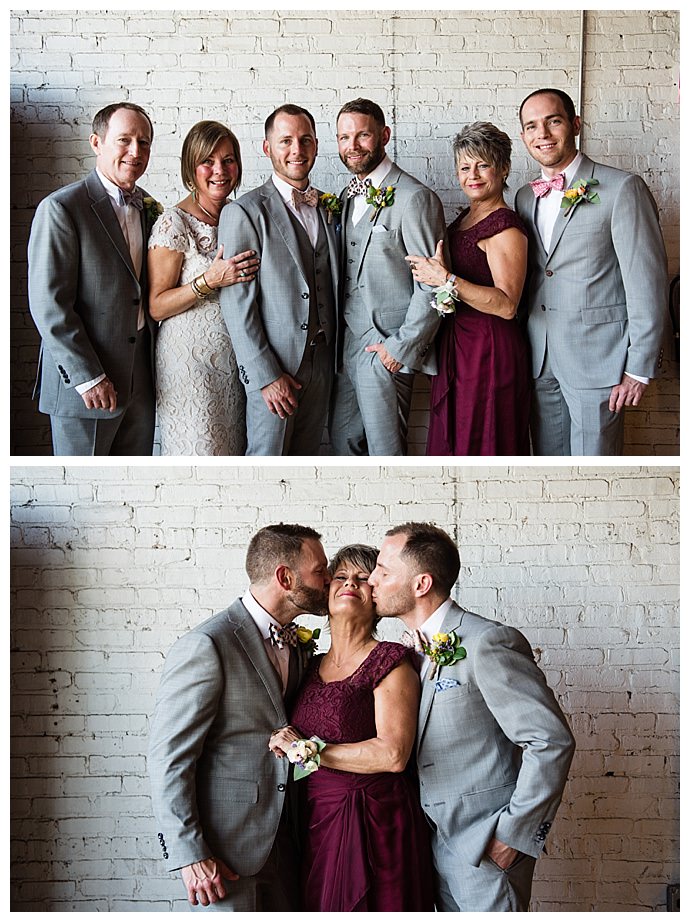 The Ceremony
Michael and Whit worked very hard to incorporate personalized details that portrayed a genuine reflection of their relationship in every element of their day. "The ceremony was special to us because we played a big role in writing it," Michael says. "Our officiant, Val, was so incredibly easy to work with and she allowed us to basically write our own story. It wasn't until afterward that people were coming to us saying how genuine and personal the ceremony was and how much it beamed with genuine love."
During the ceremony, Michael and Whit held a ring-warming ceremony where they passed their rings on a tray to reach every single one of their guests. Each guest held the ring in their hands, warming it full of well wishes and blessings for their future. "We both wear the same ring in the same size and have worn them since the engagement in 2014," Michael says. "So, when they got back to us, we literally swapped rings with each other so that we were each now wearing the one the other had been wearing for nearly two years. That was pretty special to us."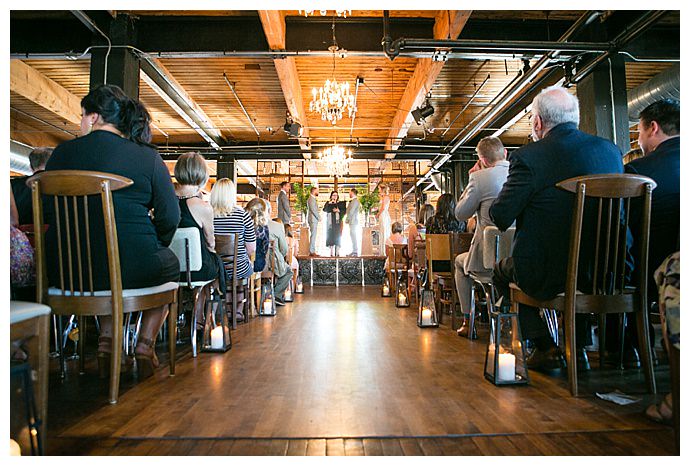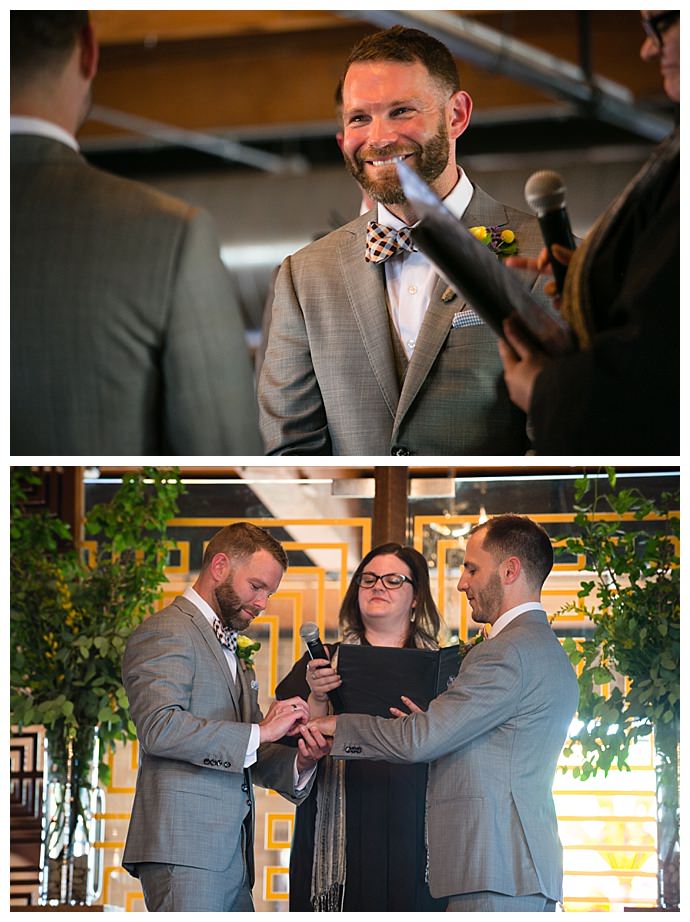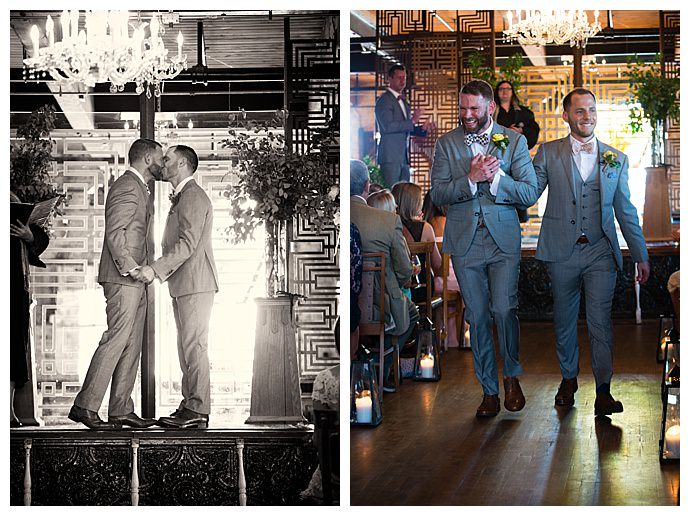 The Party
Organically grown flowers in mismatched jars, emitting a just-picked vibe, decorated the large room in between antique family items, vintage books from Michael and Whit's home library, old suitcases, rusty Tonka trucks and a vintage typewriter with a typed note from Whit to Michael from when they first met. "We wanted the decor to tell the story of us and bringing in personal items and photos of the two of us throughout our relationship really did just that," Michael says.
In lieu of a large traditional cake, the grooms offered a delicious treat spread of various pastries, cookies and mini cupcakes, which guests enjoyed as a string duo played acoustic versions of current songs in the background. And when it was time to hit the dance floor, a DJ and drummer created an epic combination that had everyone bouncing up and down. "We also had a variety of light-up items make their way to the dance floor while everyone was dancing," Michael says. "About every 20 minutes, a tray of blinking sunglasses, tambourines or maracas was taken to the dance floor, and our guests went wild. You could tell people were watching to see what would be coming out next."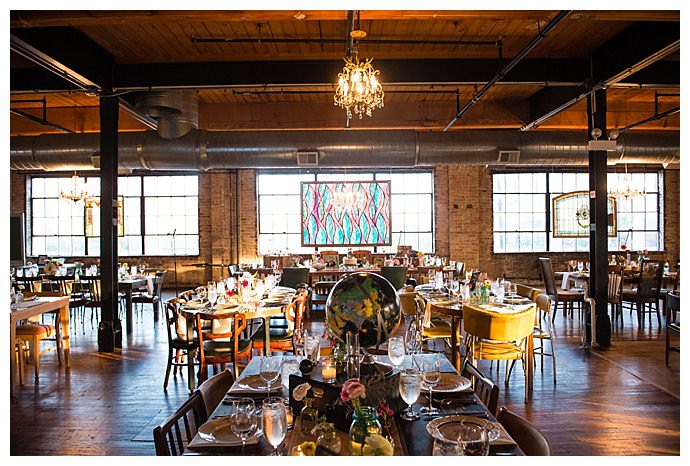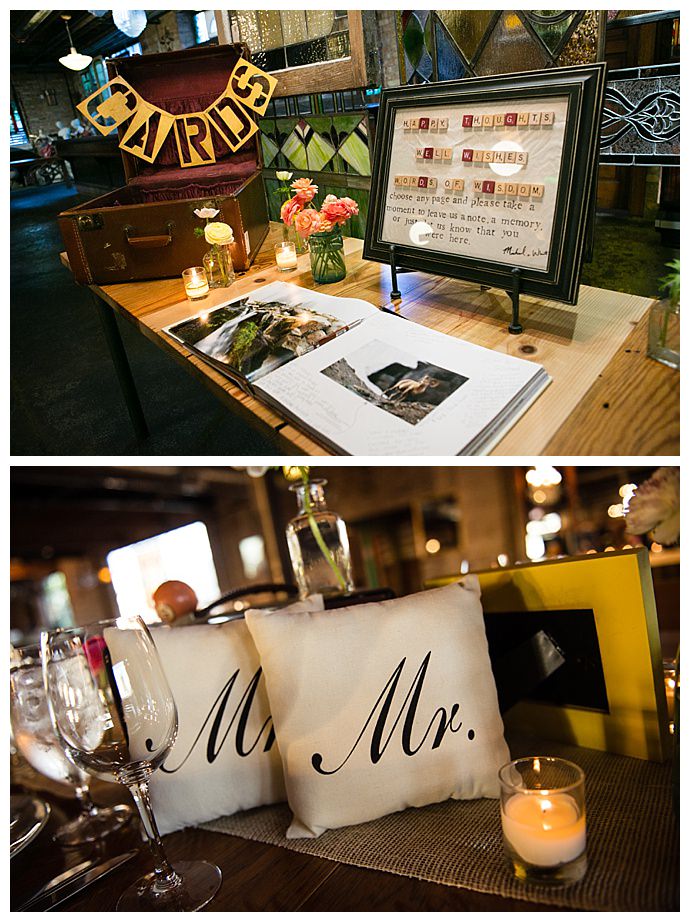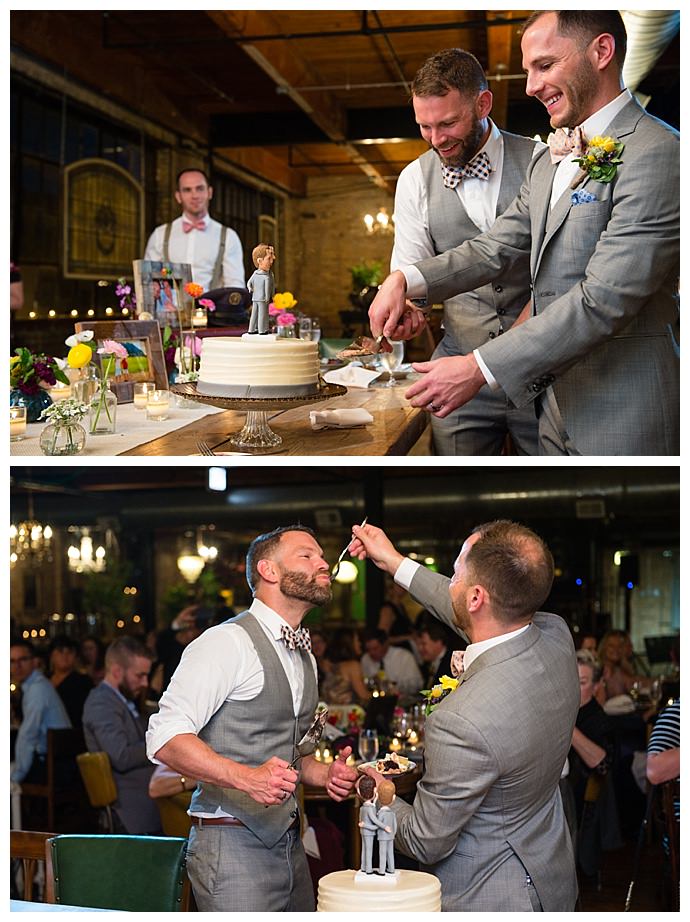 Memorable Moment
"Of course there are a million memorable moments," Michael says. "But seeing the happiness on the faces of people that we love most is something that the both of us will carry with us forever and easily what stands out the most from that day."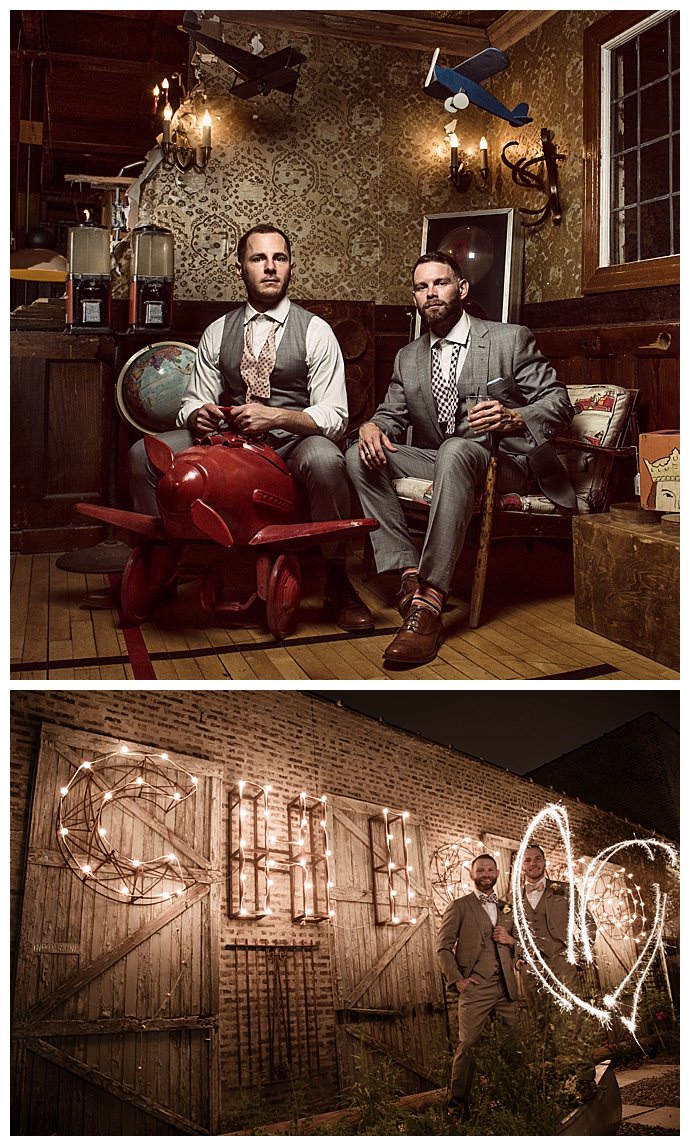 Team of Talents
Photography: Michael Novo Photography
Venue: Salvage One
Floral Design: Windrose Flowers
Wedding Planner: Ryan Alexander Events
Cake Design: Sweet Mandy B's
Catering: Maison Cuisine
Wedding Suit: Trunk Club
DJ: Style Matters
Hair and Makeup: Salon 1800
Officaint: Rev for Whatev