Before you take some of the most important steps in your life, your shoes should be in tip-top shape, emitting that perfect just-shined gleam as you walk down the aisle. Shoes are an important element of any wedding-day attire, and they deserve and need more attention than your everyday shoe. So before you slip into your wedding soles on the big day, you're going to want to give them a good shine. Whether you're looking to brush up on your shoe-shining skills or you're a first-time shiner, we've rounded up seven tips to help you achieve the perfect at-home shoe shine every time.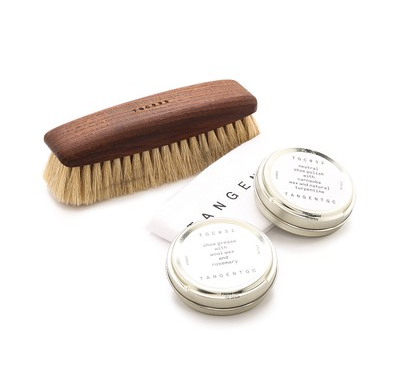 Invest in a horsehair brush: This is one of the most important elements of creating a great shine and maintaining your shoes over time. One of the first steps when shining shoes is to remove dirt and residue from the leather. With a large horsehair brush and swift back and forth motions, the gritty bristles will lift the impurities from the shoe, creating a clean canvas for the perfect shine. And once the polish is applied and dried, the horsehair brush will be fundamental in creating that high shine. By continuing the back and forth motion over the shoe, the friction will warm the polish, creating that beautiful sheen while removing any excess residue.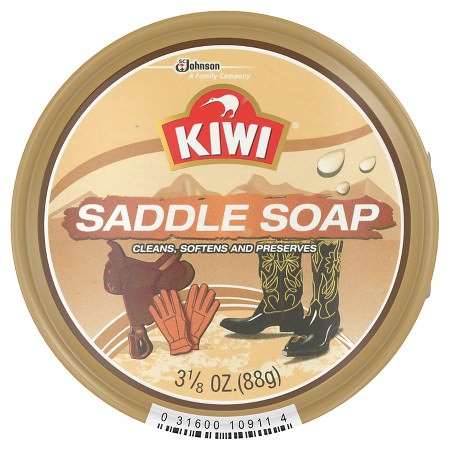 Use a cleaner: If you have any stains on your shoes, especially water stains, simply brushing your shoe with the horsehair brush isn't enough. Using a cleaner is the only way to extract the stains from the leather. This is important to do before you apply the polish, or the stain will only penetrate deeper. Using a cleaner is also helpful in preparing the leather for the conditioner, similar to how exfoliating skin opens pores to draw in moisturizer. If the leather isn't properly cleaned, the conditioner and polish won't take as well, causing a lackluster shine.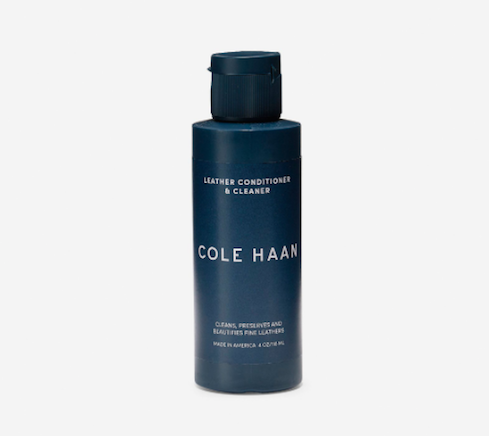 Condition your shoes: Leather is just like skin, and you'll want to treat it that way as you care for your shoes. One of the best things you can do for your shoes is condition them with a leather moisturizer. Before you shine your shoes, applying a conditioner will help smooth out any scuffs on the surface in addition to providing long-term benefits, such as keeping the shoes from losing their pliability and reducing creases, which are inevitable with movement. Especially if you are using a wax polish, you won't want to skip this step as the wax isn't as conditioning.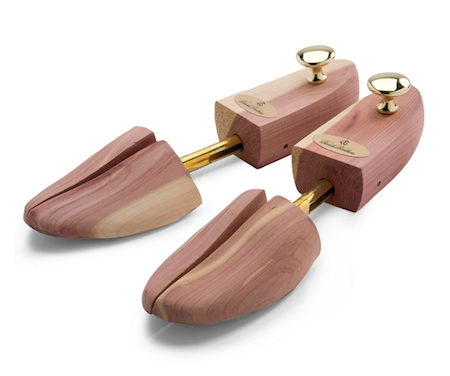 Always use a shoe tree: Many opt to use substitutes like newspaper to stuff the shoe while shining and drying; however, if you want to achieve that perfect shine every time and keep your shoe looking sharp for as long as possible, investing in a quality shoe tree is imperative. Shoe trees help draw out the moisture that soaked into the leather while the shoes were being worn, which, if not extracted can cause the leather to rot and crack. Shoe trees also help the shoe maintain its shape and keep the leather taut during the polishing process.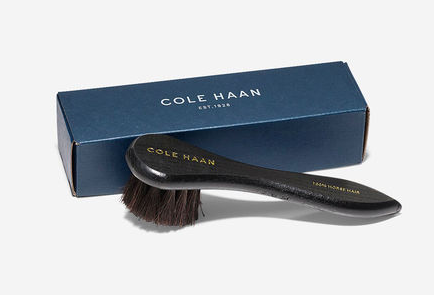 Watch your welt: Don't neglect those hard to reach spots when polishing your shoes, especially if you want to keep water out of your shoe in case it rains on your wedding day. You'll want to pay extra attention to the welt, which is a strip of leather that connects the sole with the rest of the shoe. To polish this area, use a welt brush to apply a wax or cream polish. If you prefer to use a cloth for polish application, the welt is the one area that you should definitely use a brush. The bristles will have a much easier time penetrating the welt than your fingers will.
Cream vs. Wax polish: It depends on who you ask, but the jury's still out on the great debate of shoe polish. Some say you should use both cream and wax polish while others say one or the other. Wax polish sits on top of the leather, creating a barrier that keeps dirt and other impurities from permeating the surface. Cream polish has conditioning properties that is good for the leather and can bring out a richer color but doesn't remove scuffs quite as well as wax. There are many routes you can take when it comes to polish, but whichever you choose, consistency is the key. You cannot revitalize damaged color, so if you clean and polish your shoes on a regular basis, you will be sure to have better looking shoes for longer.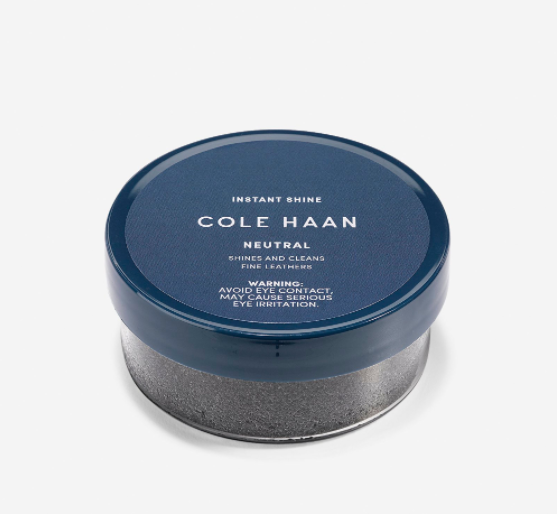 Last-minute shine: The perfect shoe polish takes time and finesse, but let's be honest, there isn't always time for a full shine. If you're in a pinch or traveling and can't tow an entire kit along, a quick seep of this shine sponge by Cole Haan is just what you need to touch up your shoes to keep them looking sharp. It's also a good product to have on hand in case shoes get scuffed during pictures or on the way to the venue so that the walk down the aisle will be full of shine!
*Editor's Note: This post contains affiliate links. Each time you purchase an item via our affiliate links, Love Inc. is receiving a small percentage of the sale, thus you are helping our small, equality-minded business grow and allowing us to provide more content for YOU! Isn't that just fantastic?