Frustrated by his own shoe-shopping experience as a trans man, Benjamin Craig created Tomboy Toes to offer formal, masculine footwear styles to those with smaller feet.
No matter the level of luxury, whether their merchandise is perched on pristine glass shelves or dusty racks, every shoe store has one thing in common: The styles—and sizes—stand divided based on the gender binary. For those who are genderqueer in their style and/or identity, the decision on which department to shop becomes a difficult choice in footwear.
With a budget of $300, Benjamin Craig visited his local mall in Toronto, shopping for masculine dress shoes for an upcoming job interview. "I wanted a good pair of shoes. I didn't know I was trans at the time, I just had small feet and wanted masculine dress shoes. And I spent like eight hours in that mall," he says. "I went to every single place that sold anything even resembling shoes and all of them looked at me like I had three heads when I asked, 'Do you have this in a size that would fit me?'"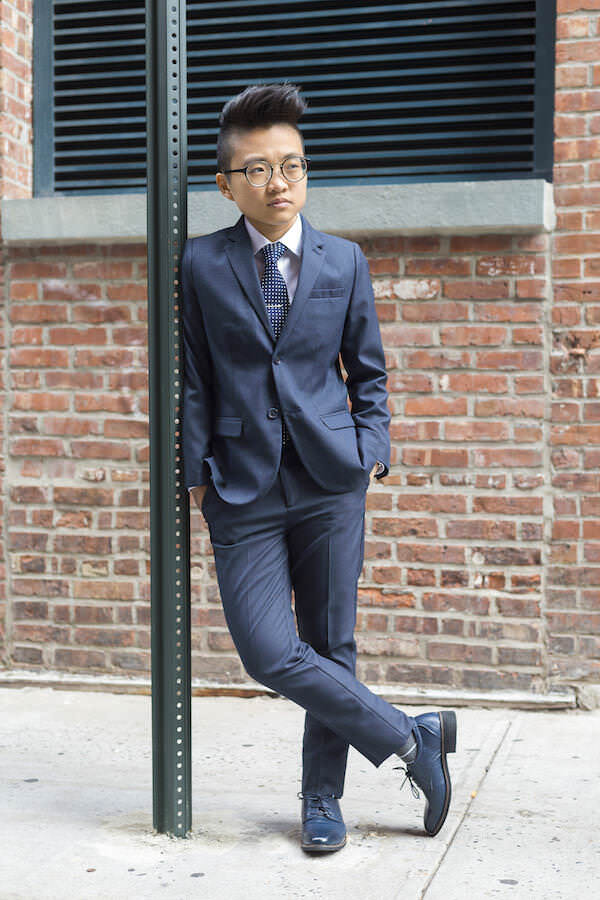 A struggle that many whose personal style doesn't align with what society deems as the status quo, face when it comes to fashion. Even online shopping experiences can be daunting. Craig remembers a particularly pair of men's boots he had his eye on. "The smallest size was the equivalent to a women's size 11. So, I go check out the women's section and none of them look anything like their signature shoes. They're not even a feminized version, it's a totally different thing."
Even without his footwear-of-choice, Craig landed the job, which happened to be in e-commerce that ended up giving him the experience that would catapult what would become his next venture, Tomboy Toes. "I worked for this company and learned how to run an e-commerce brand and how to source products," he says. "I had this thought, like, 'Well, hang on. I know how to do this now, and I wish it existed. May I can just make it exist.'"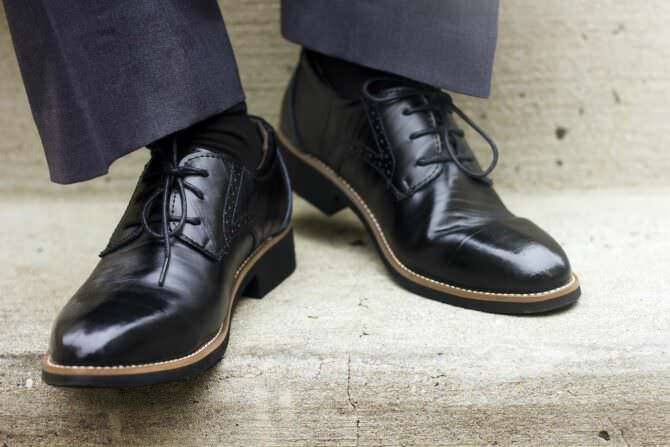 As with most startups, Tomboy Toes began with a small operation, run primarily on passion and grit. "It was literally founded from my own saving," says Craig. "At the time, I went to factories that were already making dress shoes, and I said, 'How many would I have to buy to get them made in smaller sizes?'"
Tomboy Toes launched with one design in three size options, and their inventory has grown to five styles in multiple colorways and sizes. The formal styles range from classic oxfords to laced boots and rubber-soled wingtips ("Great for outdoor weddings," Craig adds.)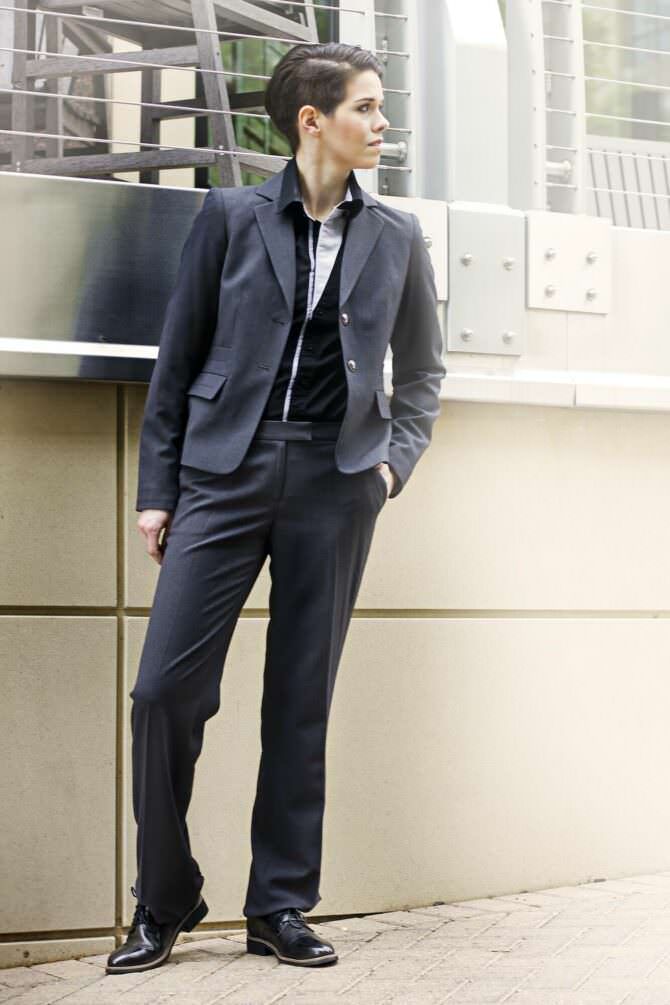 With no formal fashion training, Craig has leaned on his own personal style to guide, trusting it more with each passing year. "The flagship design—the Downtown Dappers— was a standard style of generic dress shoe that was already being made by the factory," he says. He began customizing them more, adding colors to the order. "That was where I started to play around a little bit more with my own design aspect."
And he began listening to what his customers wanted. "We had a lot of people asking about boots, so I sent the factory some references, and a very terrible blueprint drawing, and they made beautiful boots out of it somehow."
Craig also uses the European sizing model, which is unisex, for his catalog. "That way you're not having to have weird gender feelings about picking female size," he notes.
And while Craig is creating groundbreaking designs that fill a much-needed gap in the industry, when asked if he thinks the demand for inclusivity will trickle down to mainstream sizing, he responds, "I would love if it did. It's kind of hard to say because there have been these more gender-neutral clothing movements, but a lot of the time, that just means a plain t-shirt."
"I do know there are a couple of other companies that do similar to what Tomboy Toes does but exist in different spaces. And I've been happy to recommend customers to check those out. I'm very much of the mentality that small queer businesses in the industry should support each other."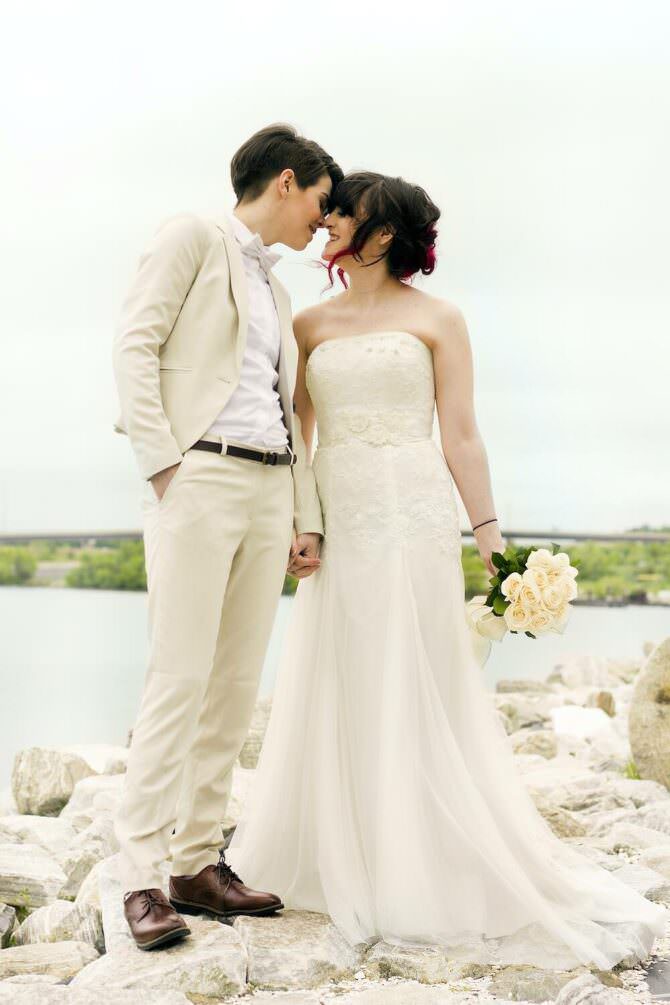 TOE TIPS
Buy your shoes as far in advance as you can. "Because if they don't quite fit, or they're slightly the wrong color, you want to have time to do an exchange stress-free."
Break them in. "A tip that dad gave me [to break them in] is to put them on while you're watching TV or sitting at your computer. You're not getting them dirty or scuffed, but you're still letting the heat of your body naturally contour the leather."
Care for them. Whether vegan or genuine leather, polish! "They both benefit from being moisturized and having an extra protective layer." Craig adds, "And keep them out of direct sunlight … they last longer."