Bright colors, alluring aromas and delicate blooms are a few reasons why many often associate florals with femininity. But the truth is, flowers are universal and not all floral types take on stereotypical feminine properties. In fact, there are a wide variety of florals and plants that are perfect for more masculine affairs, from lush greenery and deep-toned blooms to eye-catching seed pods and succulents. 
Feminine designs dominate much of what you see on the Pinterest boards and Instagram pages of wedding accounts, but no matter how you plan to incorporate flowers into your wedding day — whether you want to hold a bouquet as you walk down the aisle, attach a boutonniere to your lapel, wear a corsage on your wrist or plan to save the flowers strictly for reception decor — we guarantee you'll be able to find flowers that fit your vision. So if you're looking for masculine flowers to include in your wedding floral design, here are 13 ideas to get you started!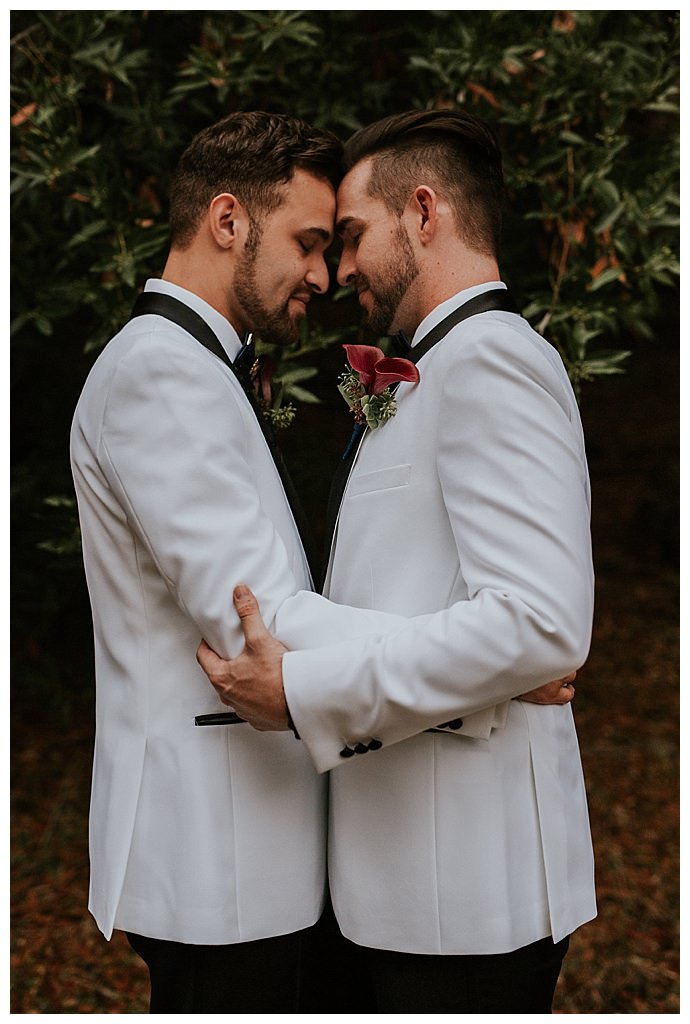 Sleek and stylish, calla lilies are a go-to boutonniere for everything from casual affairs to elegant soirees. | floral design by Blooming Designs | photo by Christy Kendall Photography | via Love Inc.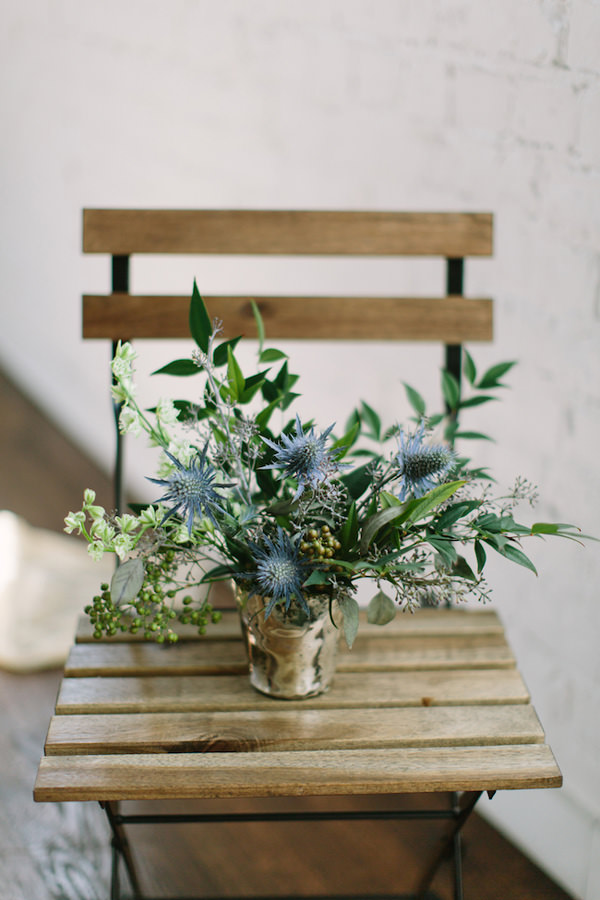 This versatile little flower is great for any occasion. Named after its blue hue, Blue Thistle is a popular filler flower that also holds its own when standing alone and is perfect to include in masculine arrangements. | floral design by Lindsey Zamora | photo by Anne Brookshire Photography | via Ruffled Blog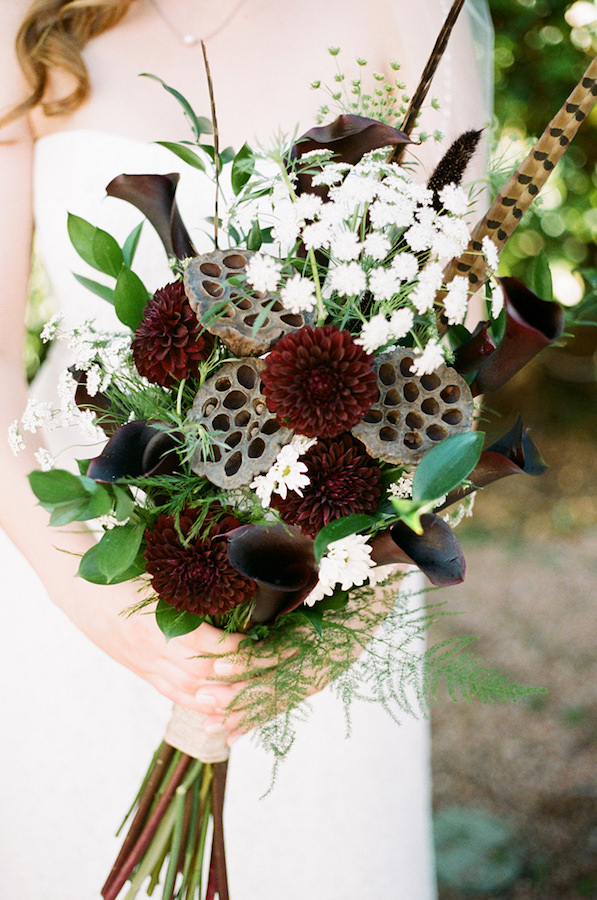 Seed pods are well-loved for the texture they bring to floral arrangements, and the lotus pod in particular is one of our favorites. Whether used in a bouquet, centerpiece or boutonniere, the lotus pod is sure to make an eye-catching statement. | floral design by Albertsons | photo by Gaby J Photography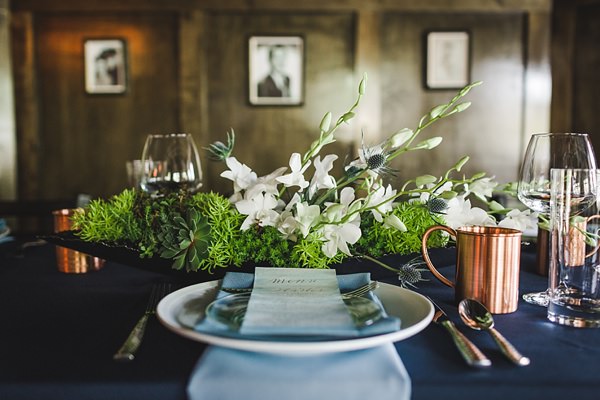 Snapdragons are known for their colorful variety, but the crisp white snapdragon has a modern and malleable quality that make it the perfect wedding flower. | floral design by Leslie Hartig Floral Design | photo by The Girl Tyler | via Tidewater and Tulle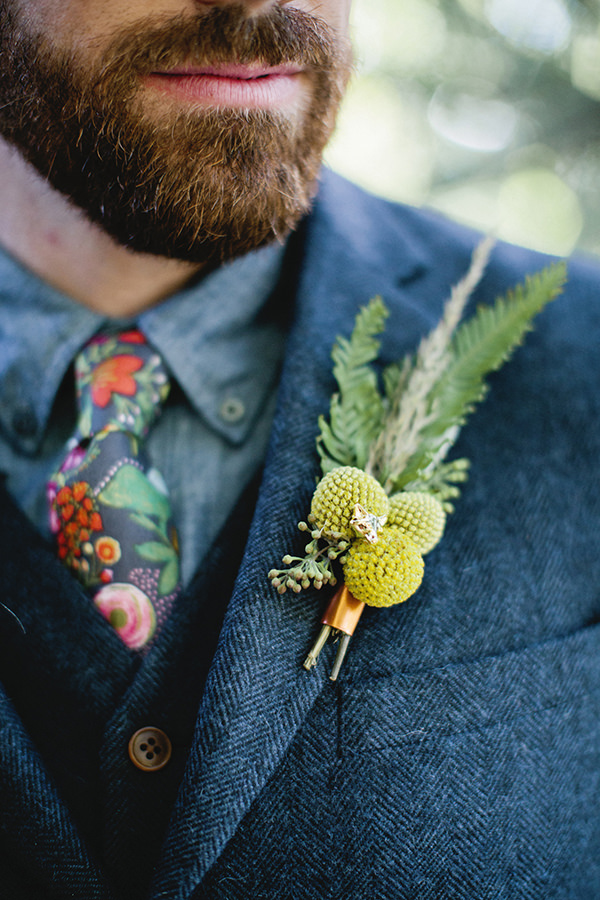 Also known as billy buttons, craspedia is a round flower known for its yellow color. In keeping with its playful name, this fun flower adds striking dimension to any arrangement, but it particularly shines as the star of a boutonniere. | floral design by Flora by Jamae | photo by Laurels and Stars Photography | via Ruffled Blog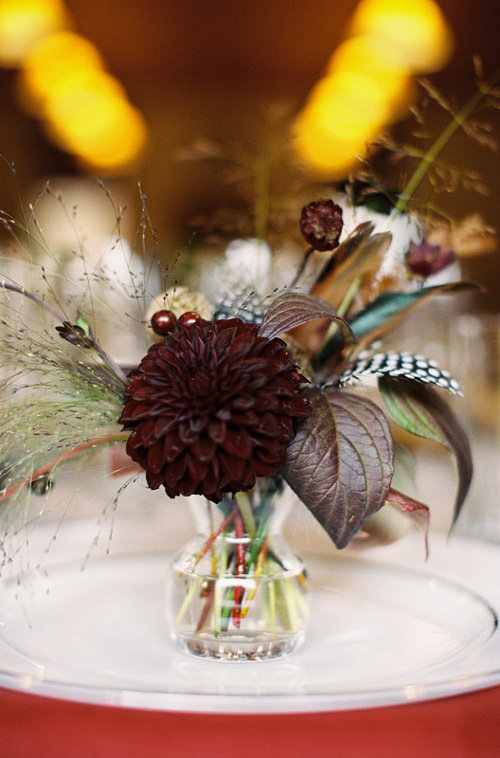 With a moody, romantic hue, dark dahlias exhibit a luxe look that isn't overtly feminine. We love the mix of feathers and leaves in this centerpiece featuring a black satin dahlia. | photo by Tec Petaja | via Design Sponge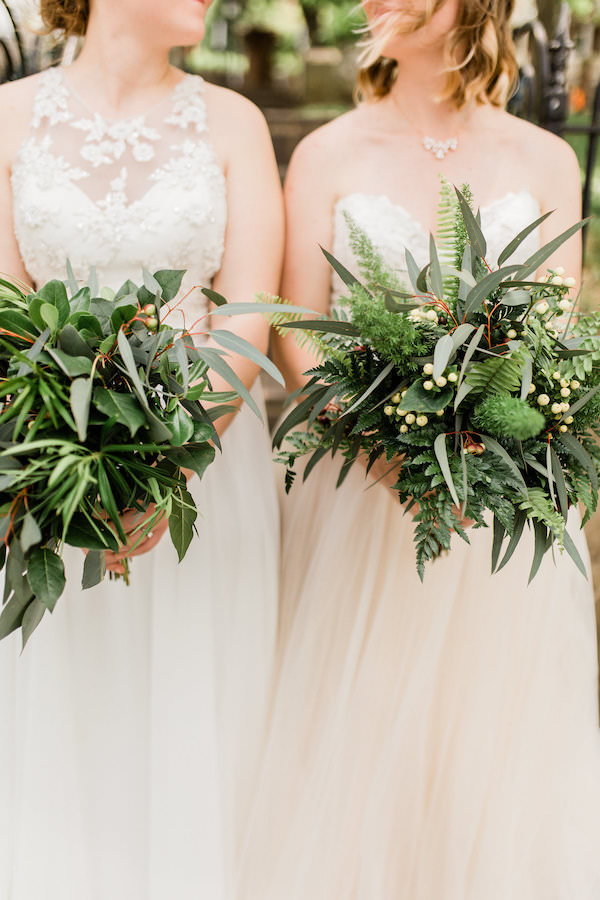 Greenery is a popular go-to for all soonlyweds these days, but we particularly love when floral designers go exclusively green. The absence of blooms provide a blank canvas that aligns with any theme or design style. | floral design by Piepmeier, The Florist |  photo by Emma McMahan Photography | via Love Inc.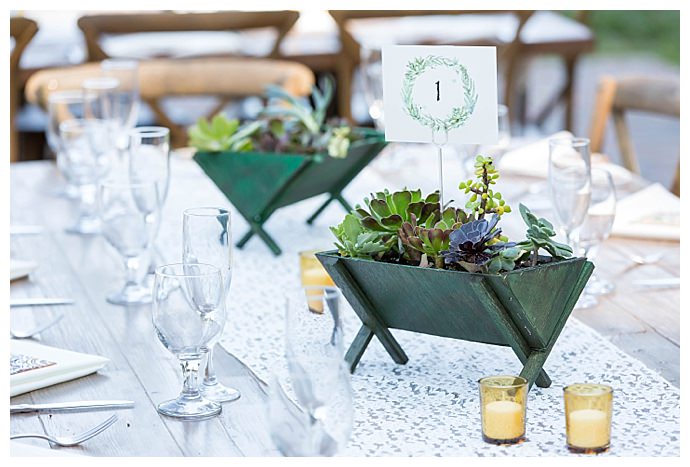 Whether it's crawling air plants or prickly cacti, succulents are out in force when it comes to wedding decor, and we don't imagine they're going anywhere any time soon. Loved for their organic properties and versatility, succulents are an excellent choice for those who want to take a less flowery approach to their floral design. | floral design by Yamaguchi's Flowers | photo by Maya Myers Photography | via Love Inc.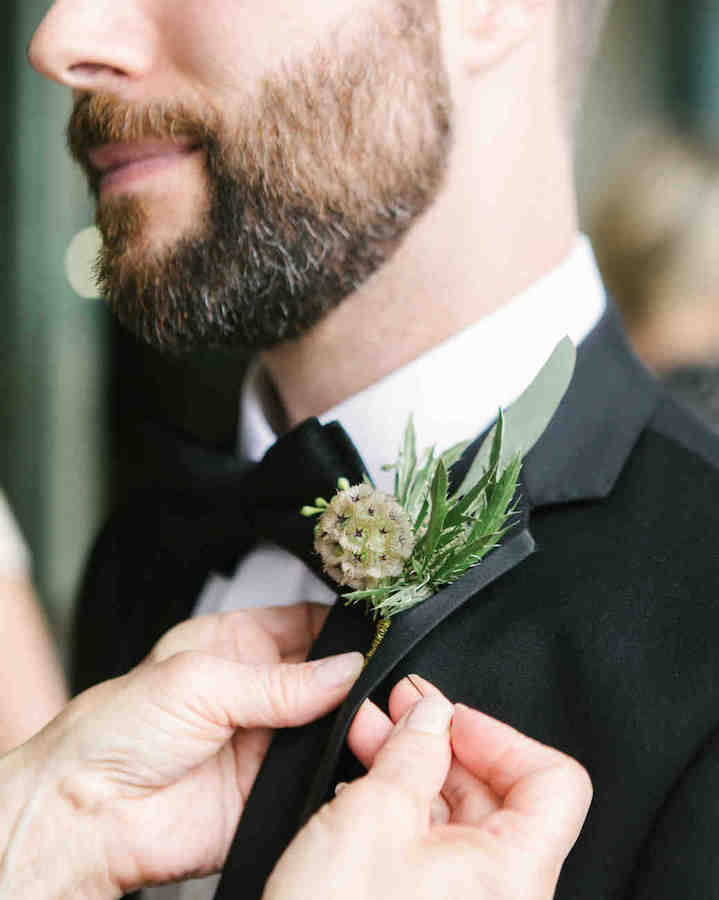 The earthy, eye-catching and muted scabiosa pods look good on their own or add a wonderful texture as a filler flower for masculine bouquets, bouts or centerpieces.  | photo by Judy Pak | via Martha Stewart Weddings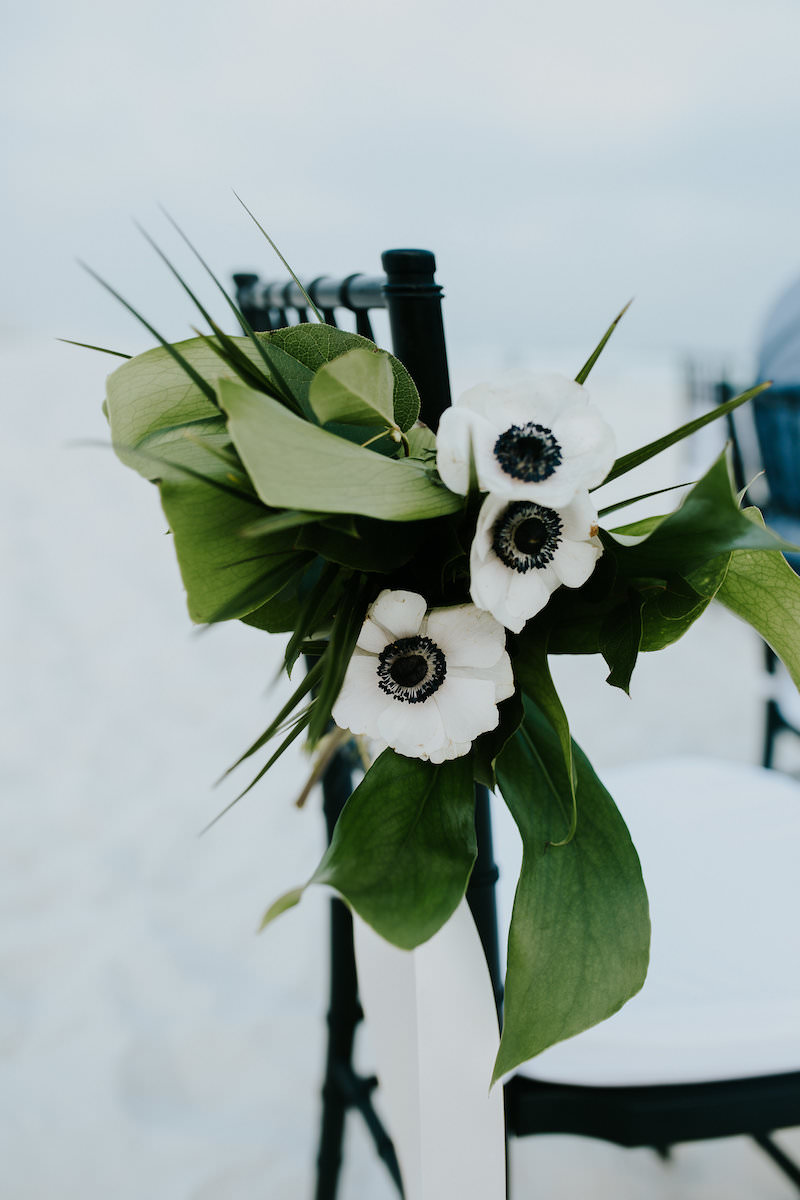 The deep indigo center of white anemones have a romantic quality that exude masculinity. Paired with greenery and earth-toned florals, the anemone puts a dapper touch on any arrangement. | floral design by Fiore | photo by So Life Studios | via Love Inc.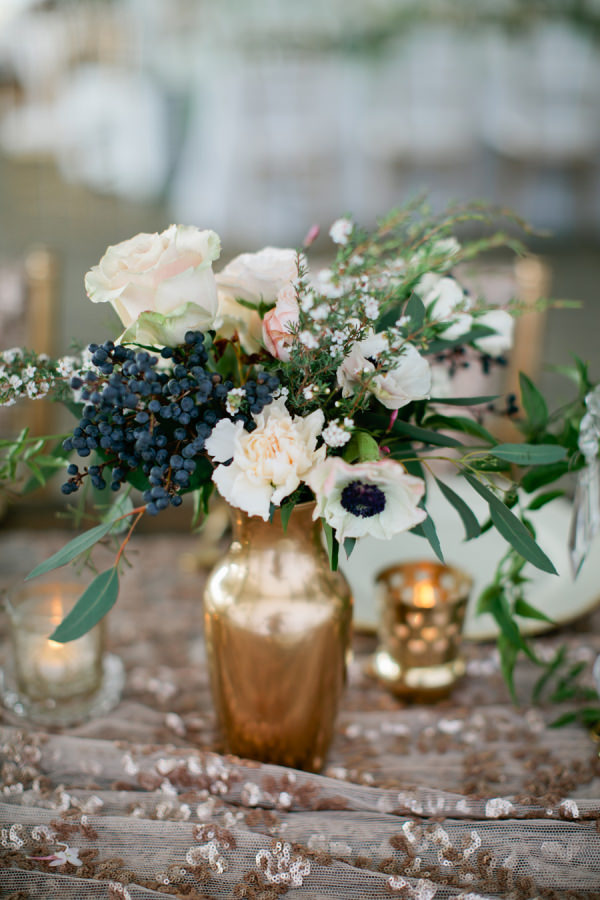 While berries add dimension to many floral arrangements, they are also the perfect choice if you're looking to use fewer flowers in your floral design. | floral design by Cedarwood Designs | photo by Kristyn Hogan | via Elizabeth Anne Designs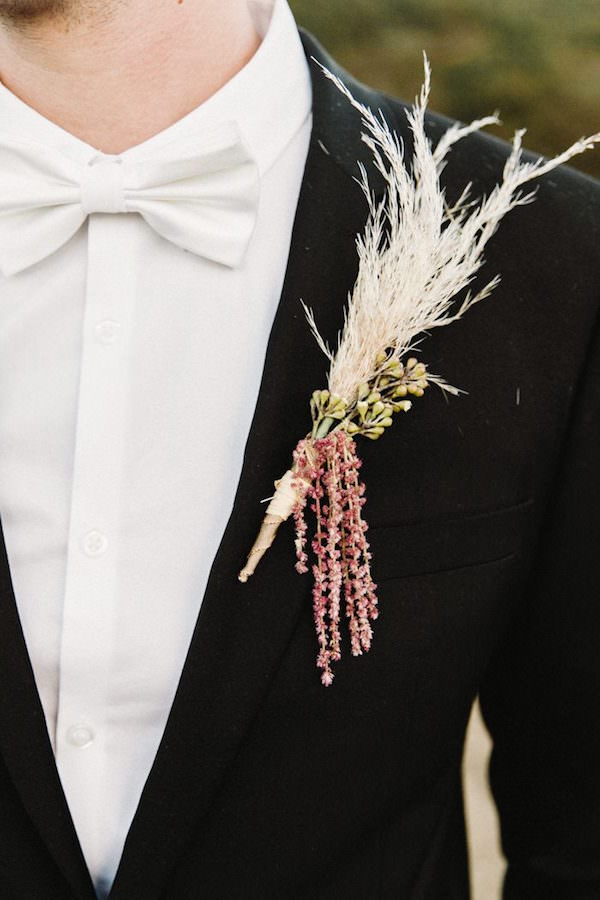 Looking for an alternative to greenery that still offers a voluminous, lush design? Look no further than pampas grass. The texture, earth-toned color and adaptability make it a perfect choice for soonlyweds with a masculine eye. | floral design by I Dew Flowers | photo by Sanford Creative | via Junebug Weddings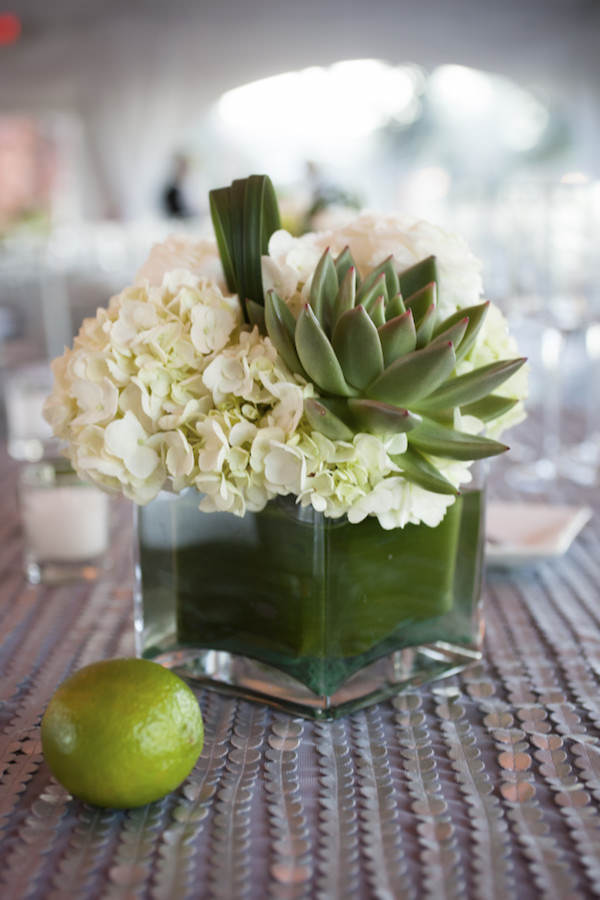 Fluffy white hydrangeas are not only easy on your wallet, but also a classic wedding flower. An androgynous choice for your floral design, this is one flower where you simply can't go wrong.  | photo by Catherine Hall Studios | via MODwedding 
Written by:

---
Frequently Asked Questions About Masculine Flower Arrangements
What are masculine flowers?
Masculine flowers are flowers that are traditionally associated with masculine aesthetics or qualities. These flowers often feature bold or muted colors, strong lines, and less delicate or frilly petals. Examples of manly flowers include roses, dahlias, orchids, protea, and succulents.
Why use masculine flowers in wedding floral design?
Using manly flower arrangements in wedding floral design can create a more balanced and inclusive aesthetic, especially for couples who don't want their wedding to feel too feminine or traditional. Masculine flowers can also be a great way to incorporate a groom's personal style or interests into the wedding design.
What are some examples of masculine flower arrangements for a wedding?
Some examples of flowers associated with masculinity for a wedding include minimalist bouquets with a few bold stems, boutonnieres featuring succulents or thistle, centerpieces with tall, sculptural stems like calla lilies or bird of paradise, and garlands or wreaths made with natural materials like eucalyptus or moss.
How can I incorporate masculine flowers into my wedding without it looking too stark or sterile?
To incorporate a masculine floral pattern into your wedding without it looking too stark or sterile, consider pairing them with softer, more delicate blooms or greenery. You can also incorporate natural textures and materials like wood, leather, or metal into your floral design to create a more organic and balanced look.
What are some other ways to incorporate masculine elements into wedding design?
In addition to using masculine flowers in your wedding floral design, there are many other ways to incorporate masculine elements into your wedding, such as using darker or more muted color schemes, incorporating masculine textures and materials into decor, and choosing attire or accessories that reflect a groom's personal style.