If there's one day when you should feel most like yourself, it's the day you declare to spend the rest of your life with someone else. But if the thought of stepping into a suit or gown feels a tad unnatural, you're not alone. That's why we love when couples infuse elements of their personality into their wedding-day attire, and the perfect place to do that is with your shoes!
A quick Google search of the term wedding shoes results in pages and pages of embellished, pointed, strappy, sky-high stilettos. But for our suit-wearing brides and comfort connoisseurs who can't wait to tear it up on the dance floor, we've rounded up 10 wedding-worthy oxford shoes that will elevate your wedding look no matter if you're wearing a tuxedo, jumpsuit or a dress. From feminine florals and bold colors to the brown leather classic, these shoes will guarantee some very happy feet for your wedding day.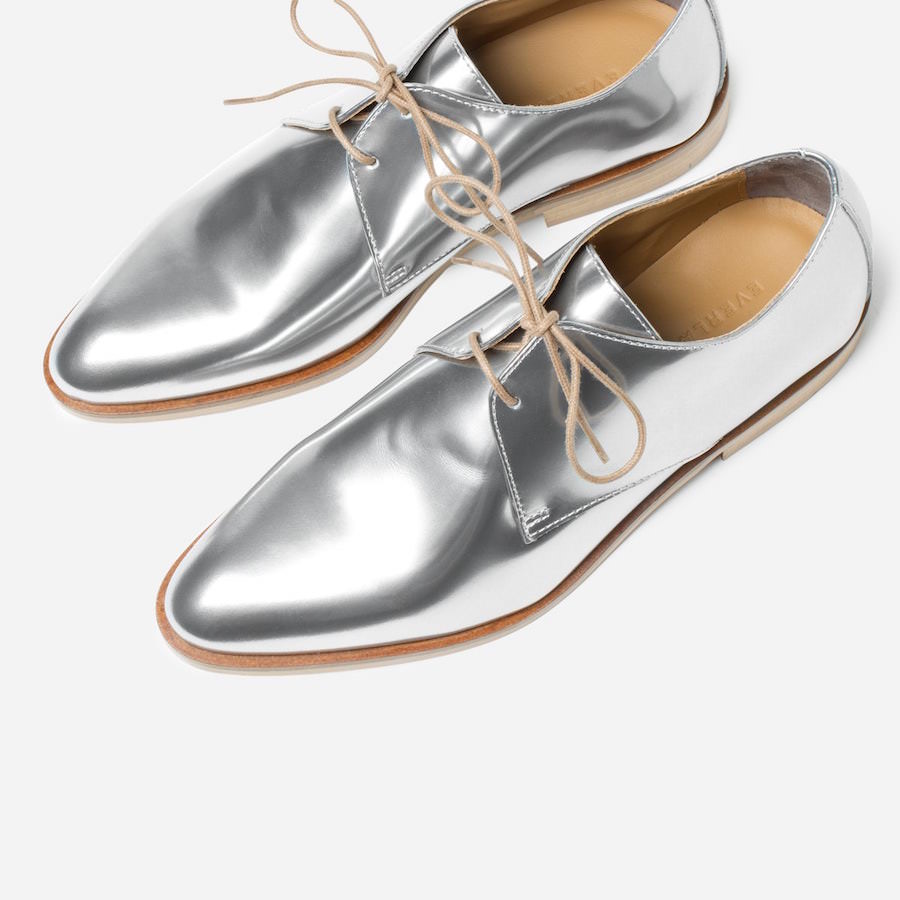 For the soonlywed who's ready to hit the dance floor, these silver stunners are a perfect match!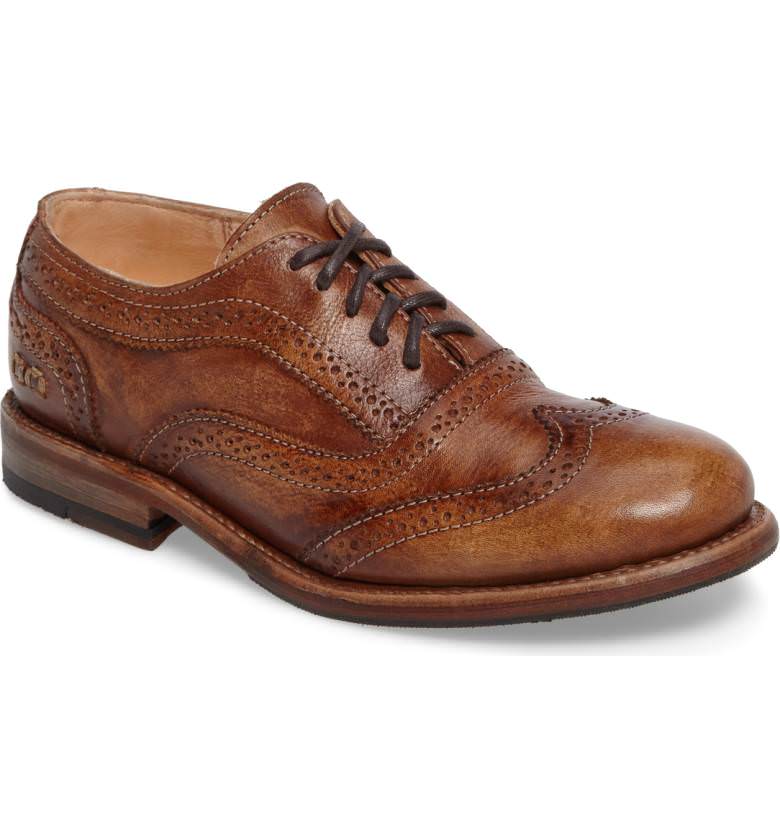 Leather wingtips are a timeless suit accessory that never goes out of style. Add these classic oxfords with brogue detailing for a polished touch to your wedding look.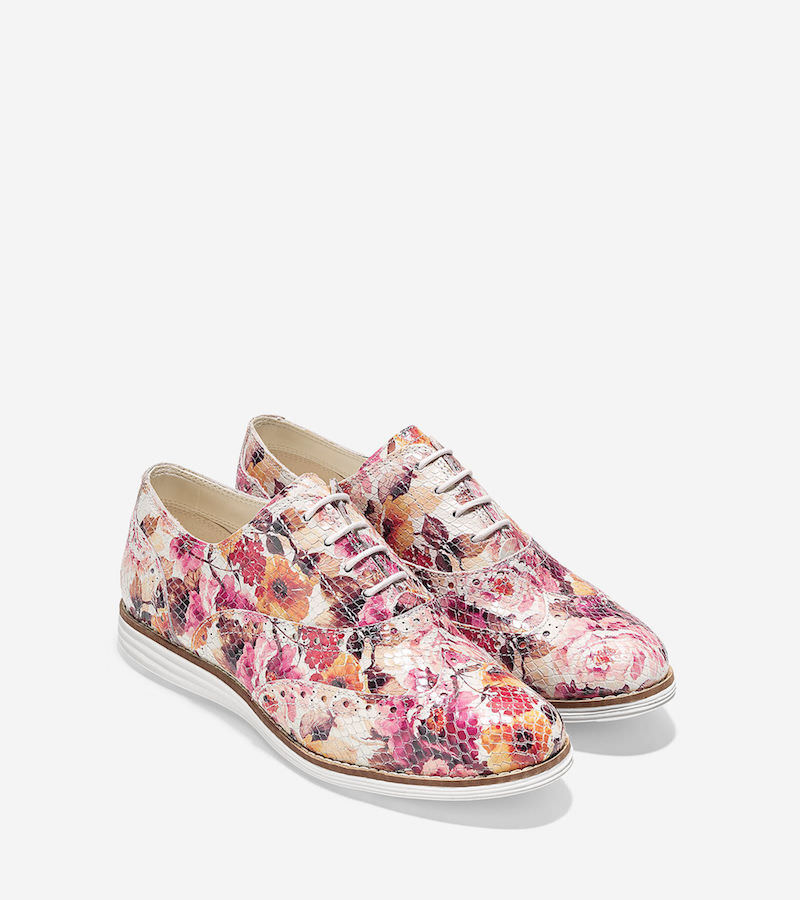 Flowers and weddings are a match made in heaven, and these vibrant floral oxfords are begging to take a walk down the aisle. Paired with a suit or a dress, these Cole Haan shoes are sure to stun.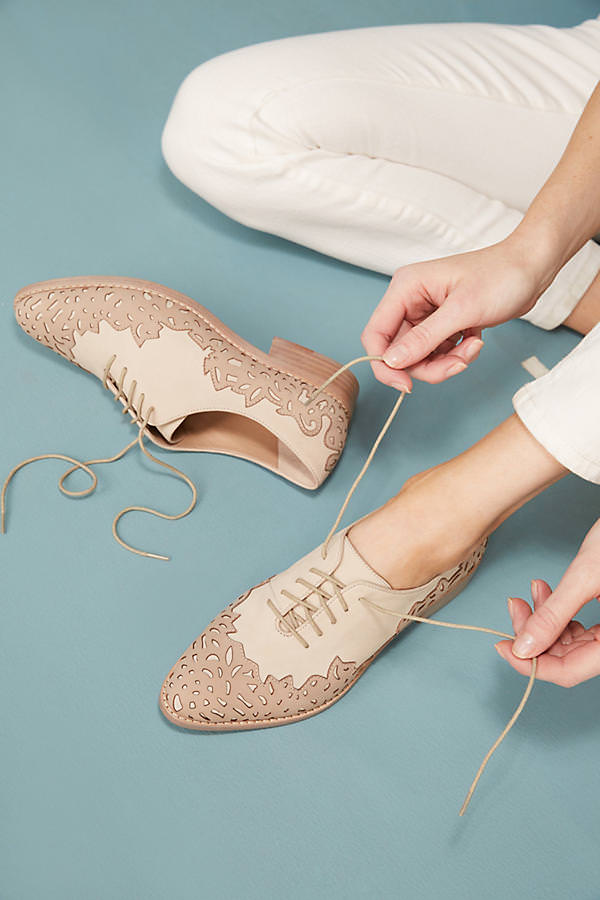 These unique soles feature a laser cut design that's positively swoon-worthy and is sure to be just what you need to elevate your look to polished chic.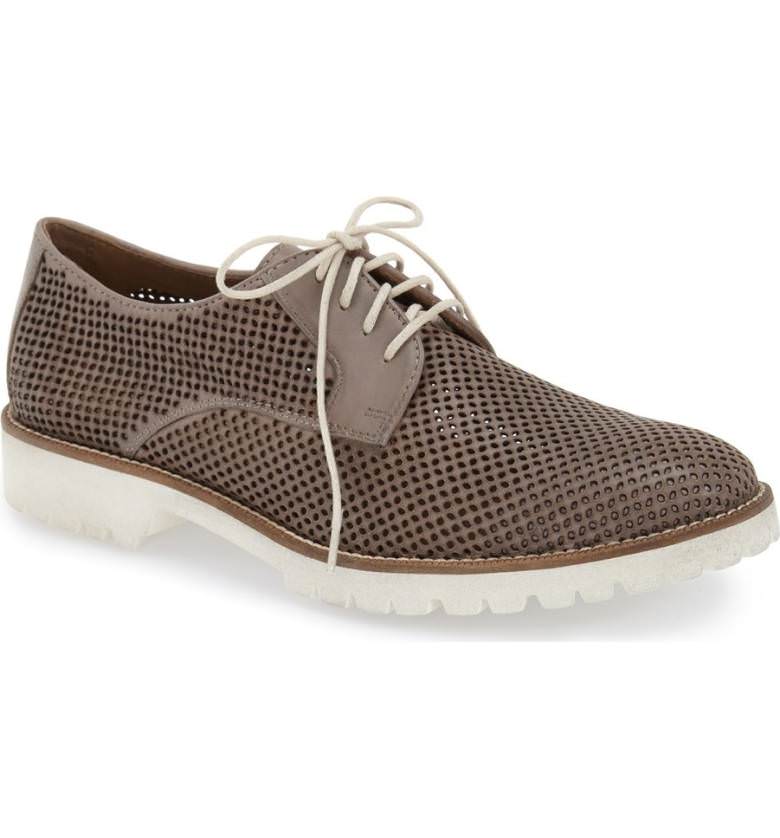 You won't have to worry about dropping big bucks on shoes you'll never wear again because these versatile shoes are sure to become a staple in your closet. The perforated, breathable design makes them a perfect choice for a beach or destination wedding.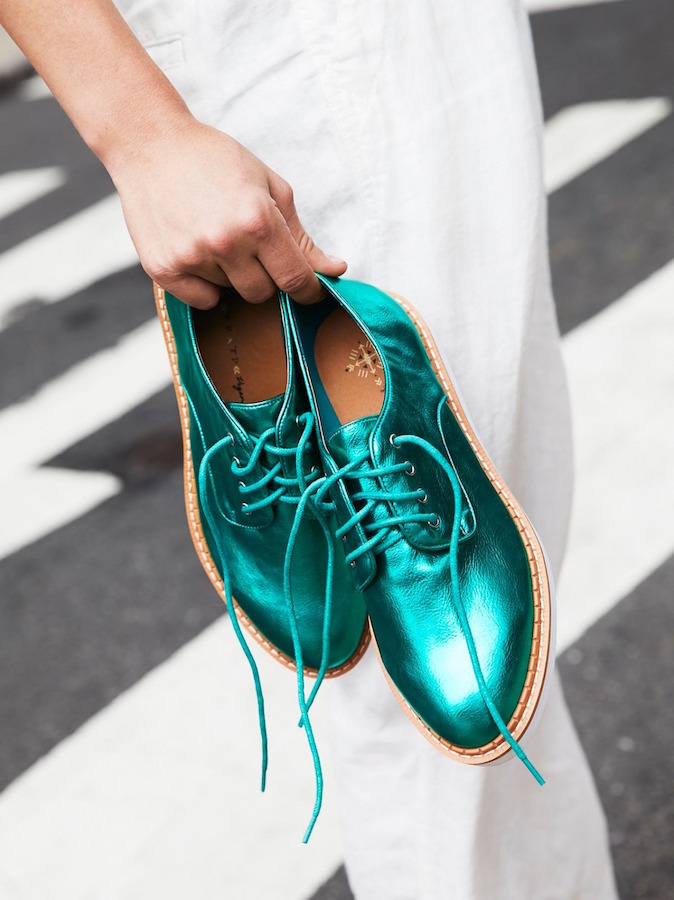 These emerald beauties are the ultimate statement shoe for a bride who's itching to steal the show. The menswear-inspired shoes are made out of vegan leather and also come in black and nude for a more conservative look.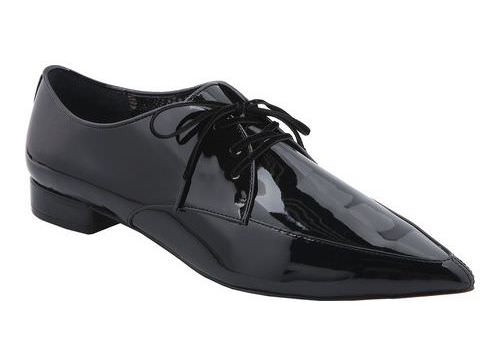 The black patent leather gives this pair from Nina Shoes a sleek, sexy appeal that's impossible to say no to.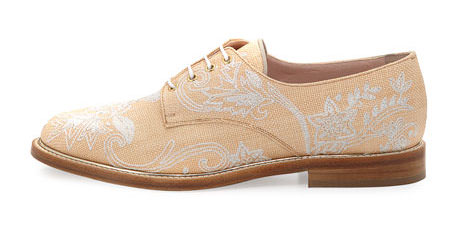 We're absolutely smitten over the delicate design of these lace shoes by Oscar de la Renta. Whether you're donning a gown or tuxedo, this is one shoe choice where you can't go wrong.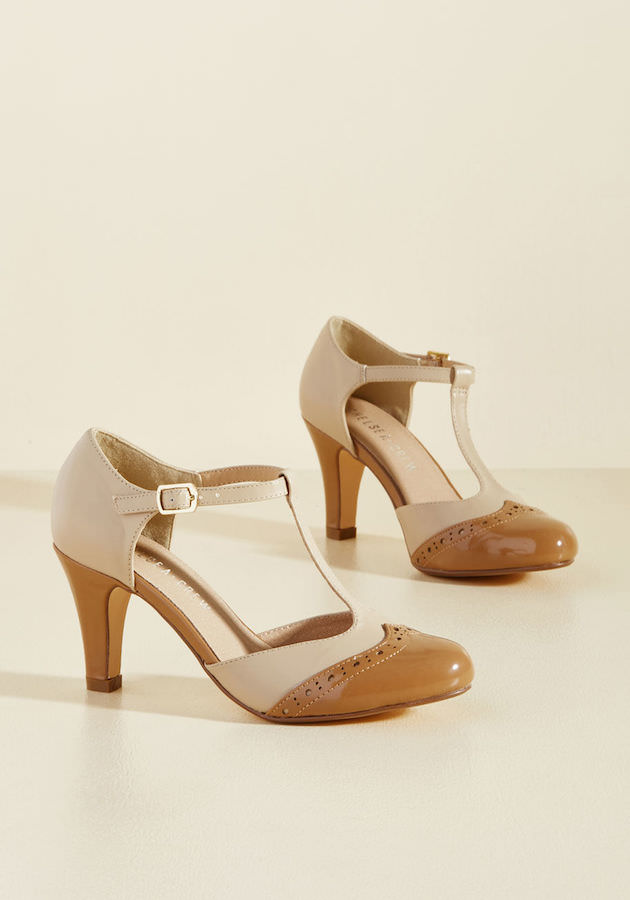 With this pair of oxford-inspired, two-toned heels from ModCloth, we're envisioning a short vintage wedding dress that's perfect for an intimate city hall ceremony.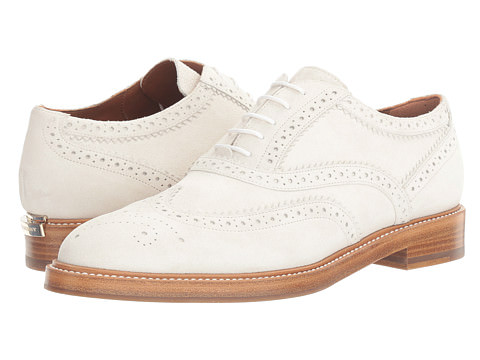 You don't have to wear white to rock white shoes on your wedding day. These Burberry lace-up oxfords are a luxurious choice for navy, gray or black suits and jumpsuits.
Shop the looks here:

*Editor's Note: This post contains affiliate links. Each time you purchase an item via our affiliate links, Love Inc. is receiving a small percentage of the sale, thus you are helping our small, equality-minded business grow and allowing us to provide more content for YOU! Isn't that just fantastic?