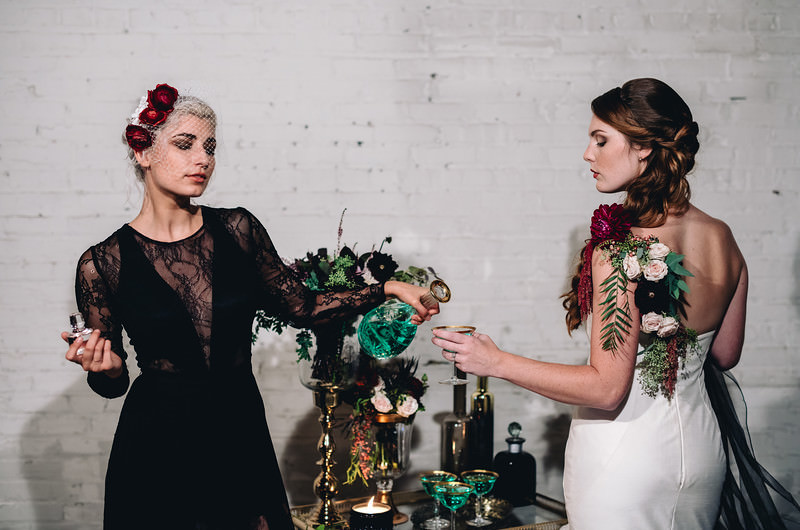 Wicked Romance: Sultry Velvet and Burgundy Wedding Inspiration
The white, gold and blush colors that saturate the wedding market have long had their moment in the spotlight, but in today's wedding inspiration shoot, dark, eery and beautiful are taking center stage. The creatives behind Love List member Cherry Blossom Planning Factory wanted to create a styled shoot that was filled with uniquely stunning details not often seen on Pinterest boards or in wedding magazines. And with a striking absinthe bar, black flame candles, burgundy velvet and skull details, they did just that.
Agha Photo's images evoke a sultry romance between two brides donning both black and white ensembles with a captivating black veil that is the perfect accessory an offbeat bride. We're obsessed with the whimsical hanging florals where pink amaranthus reach down toward a sweetheart table covered in velvet, a trend that we absolutely love this season. So before you add another blush wedding to your inspiration board, be sure to check out all the dazzling details in this sultry shoot!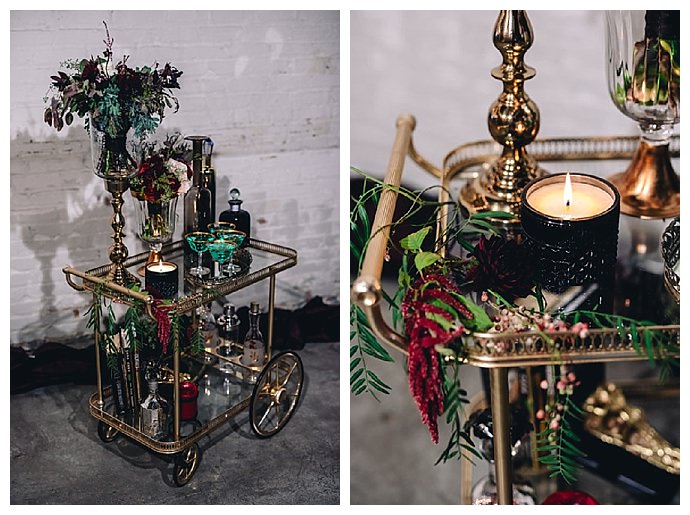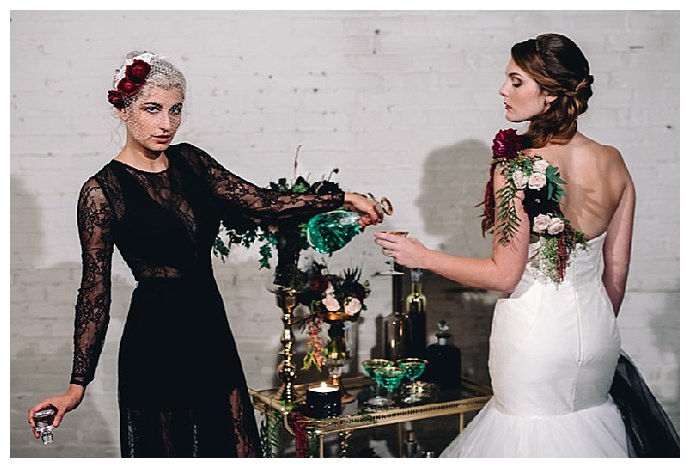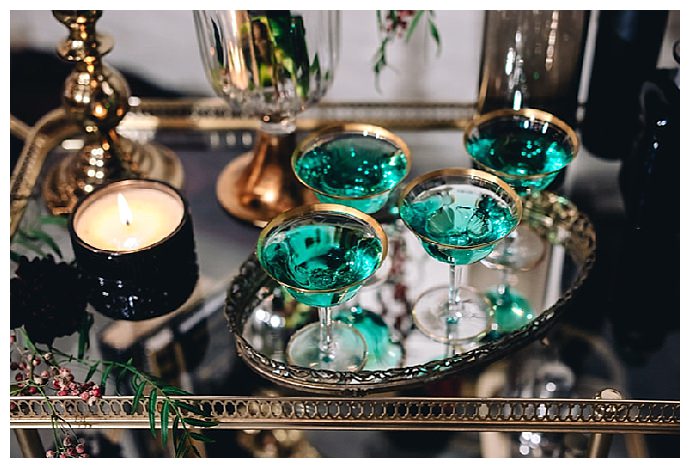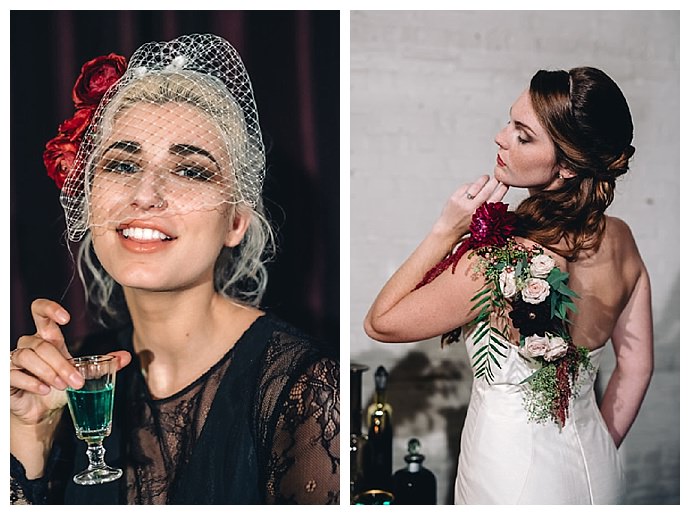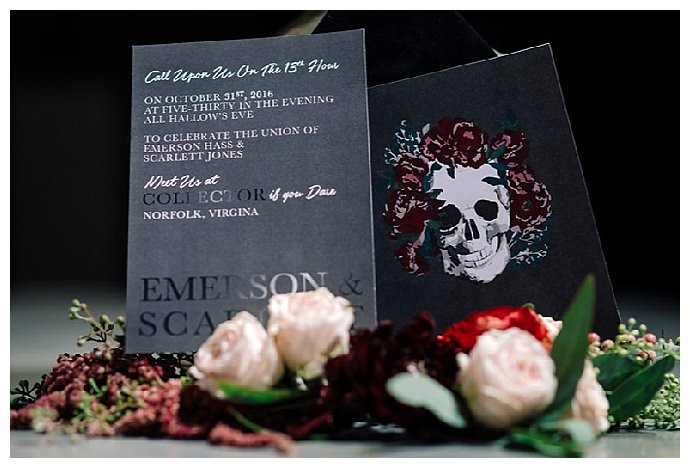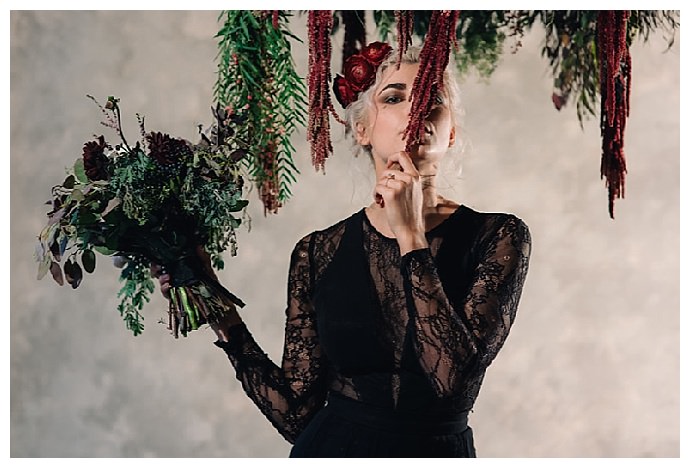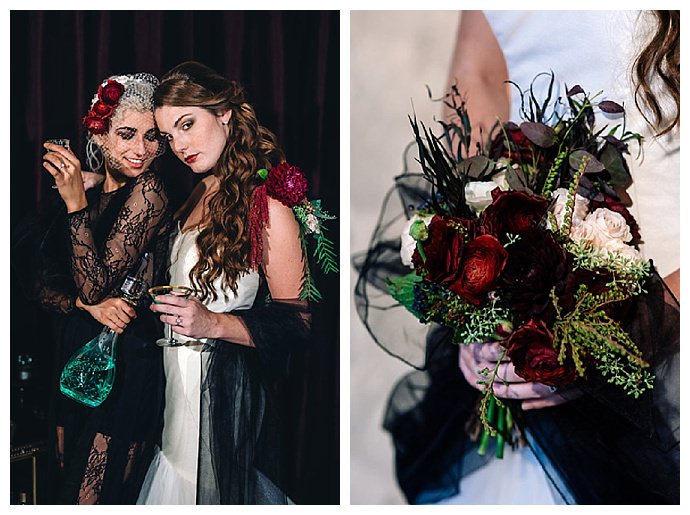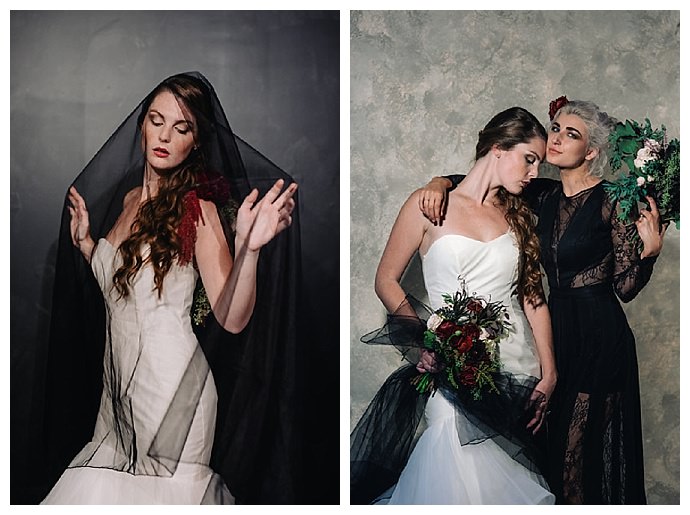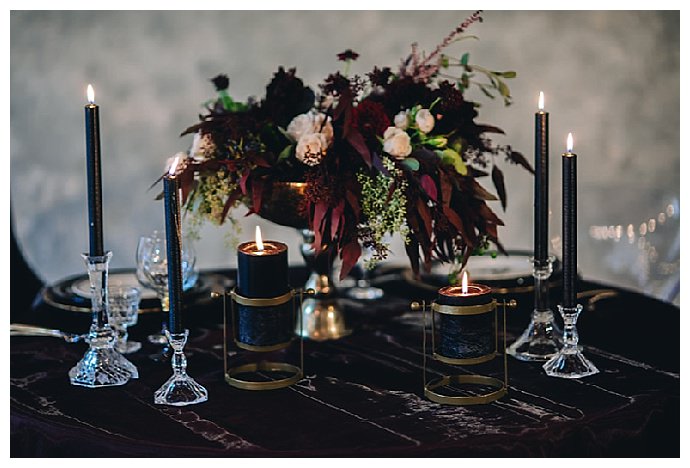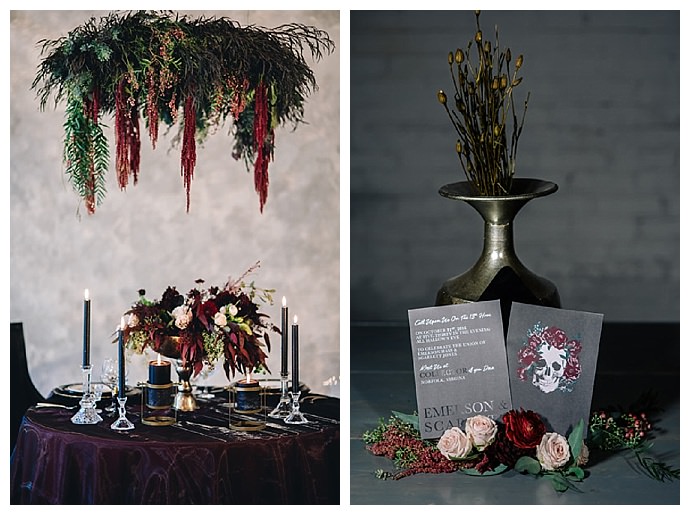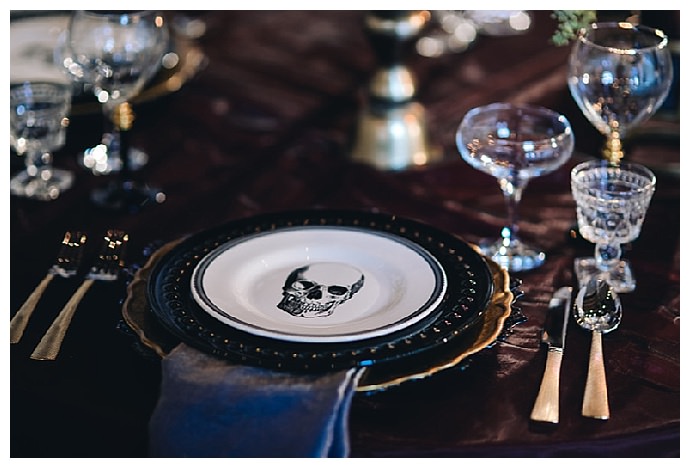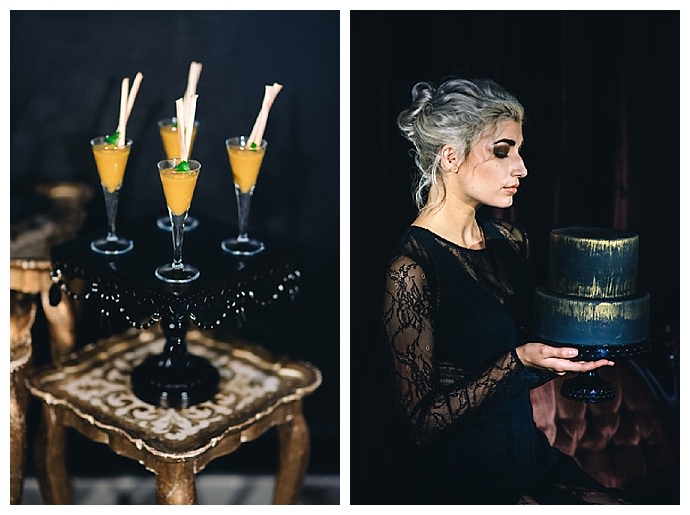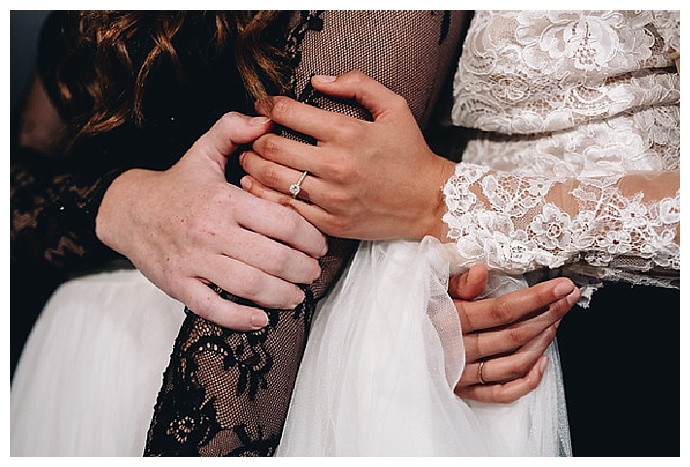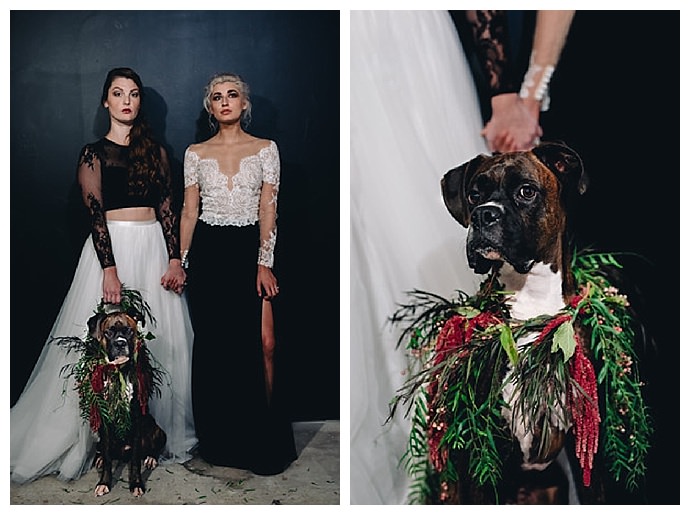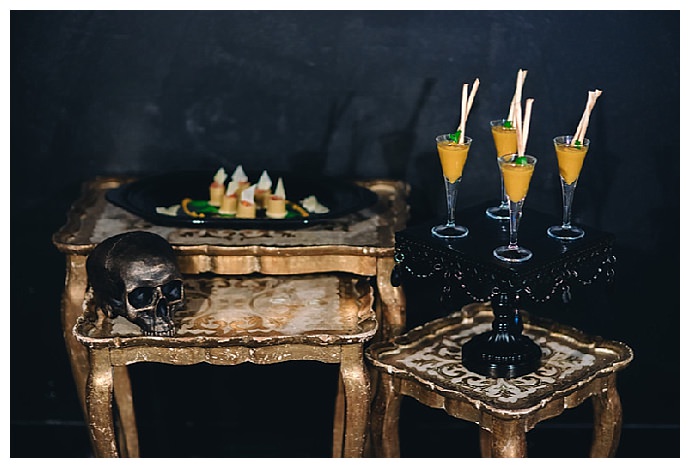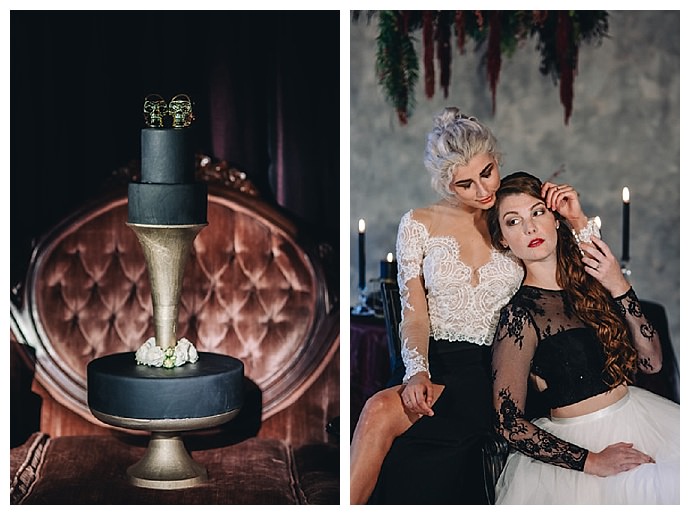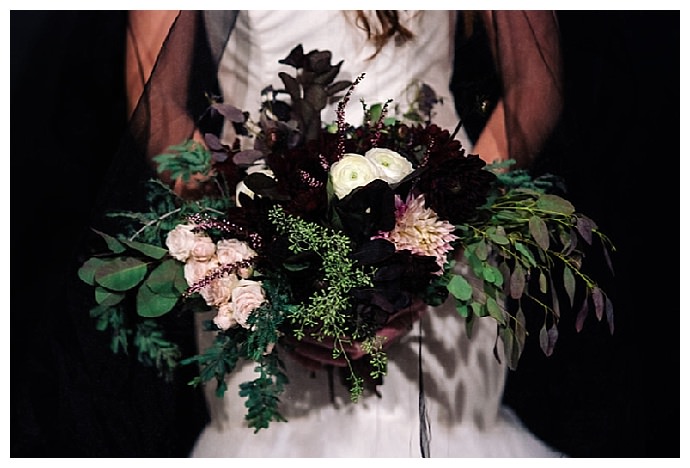 Bridal Shoot – Preview from Micah W. Lindstrom on Vimeo.