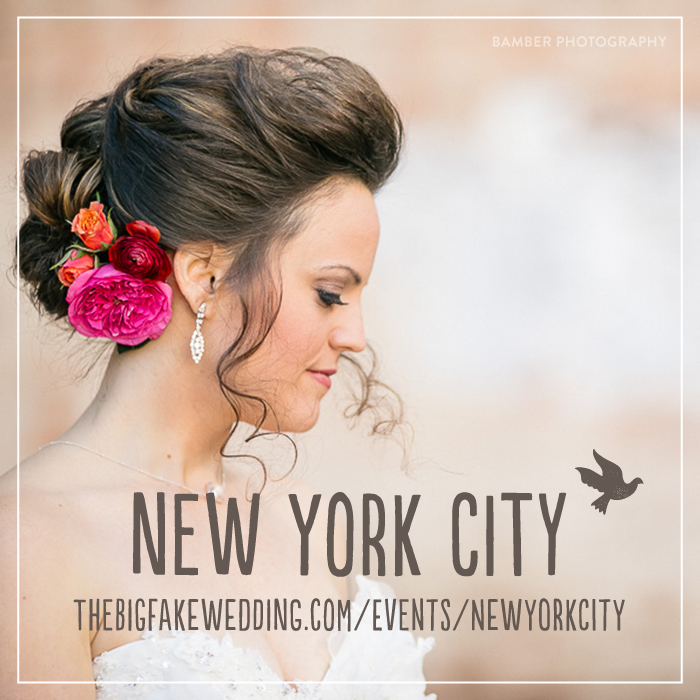 It's that time of year again — The Big Fake Wedding is back in our neck of the woods and we can't wait to see what the talented team of vendors comes up with!
The Big Fake Wedding is a revolutionary twist to the traditional wedding show, putting on, essentially, an entire wedding for guests (i.e. grooms- and brides-to-be). It gives the vendors involved an opportunity to show off their skills while creating a relaxed atmosphere for soonlyweds to get to know them. Take a peek at last spring's event to see just how awesome it is.
The New York City show will be held on Thursday, August 25 at Houston Hall and will include an emotional (fake) wedding ceremony, delectable light bites and a reception full of sparkling wine, dancing and dessert as well as an attendee swag bag. The Big Fake Wedding also boasts a hand full of surprises planned for guests throughout the evening. Doors open at 6:30 and the ceremony begins at 7:00 p.m. You can purchase tickets here.