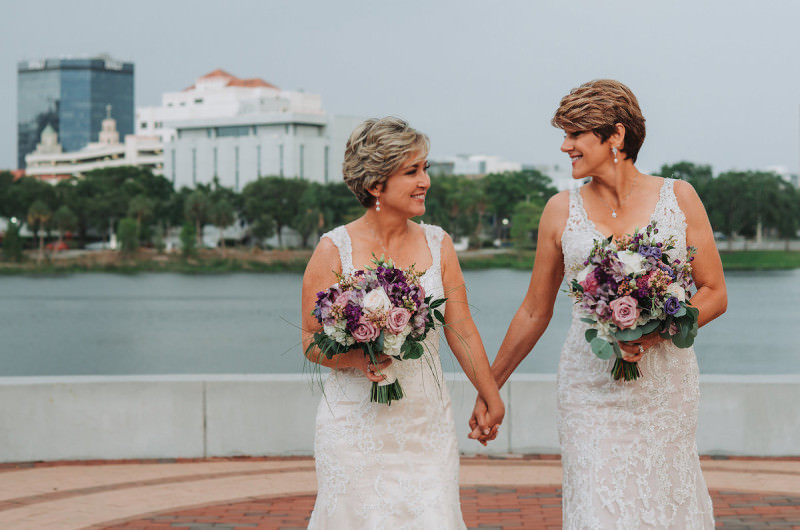 Bobbie and Tracy's Romantic St. Petersburg Wedding
Ever since Bobbie and Tracy first met more than 20 years ago, they have done everything together. In 2015, they slept on a Washington D.C. sidewalk to be two of 50 people to witness the historic moment that the Supreme Court ruled in favor of same-sex marriage. So on the morning of their own wedding, when most couples opt for separate rooms, they chose to get ready together.
They parted ways only to slip into their stunning lace-covered wedding dresses and reunited for an emotional first look before taking a walk down the aisle that was 20 years in the making. Captured by Grind & Press Photography, Bobbie and Tracy's Florida wedding at the historic Mirror Lake Lyceum in St. Petersburg was filled with pink and purple hues and tender moments, resulting in an absolutely gorgeous wedding for a gorgeous couple!