The California coastline has always been a special place for Alena and Alexa, and they knew its rocky cliffs, rugged beauty and wondrous waters provided the perfect place to take their engagement photos. With Retrospect Images along for the adventure to capture stunning images of these two soonlyweds, Alena and Alexa giggled in each other's arms along the rocky beach before heading up to the cliffs to take in the view. And just before the session came to an end, the sunset cast stunning golden rays of light on the coast, which made for some incredibly romantic engagement pictures!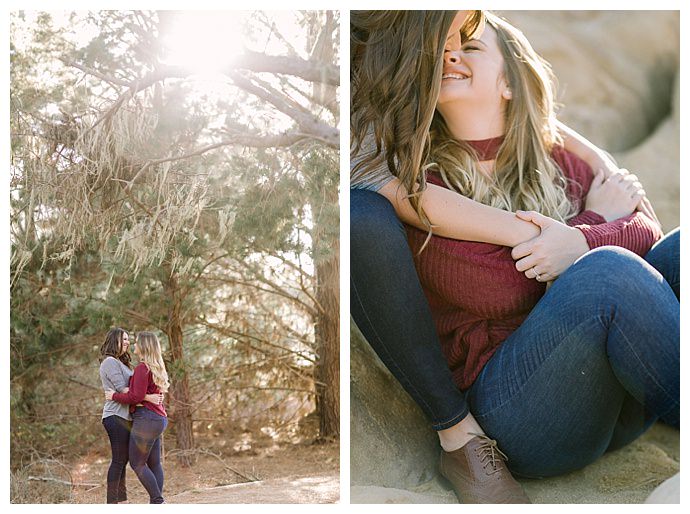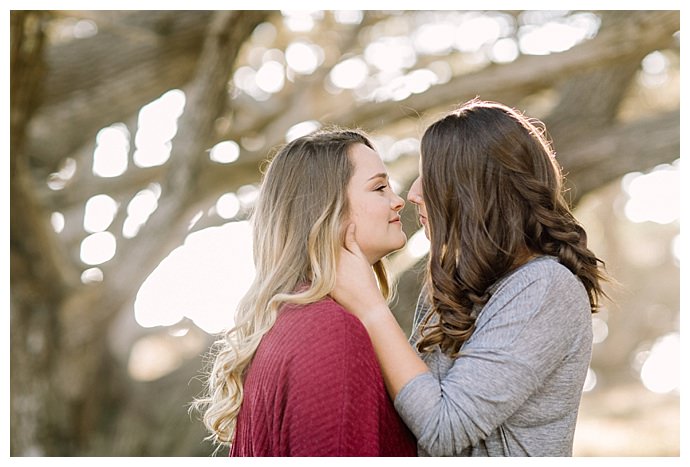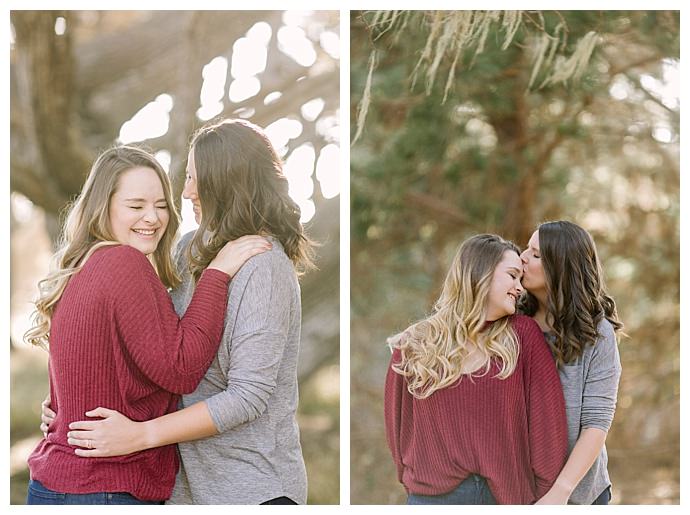 The Love Story
If you've ever felt skeptical about online dating algorithms, Alena and Alexa's story might change your mind. "We actually matched on two dating sites within 24 hours," Alena says. "After the second one, Lex decided it was fate and sent me a message. That was a Monday, our first date was that Friday and we've been together ever since!"
Over the course of the next year and a half, Alena realized there was something about Alexa that was different from anyone else. "I can't remember when it happened, but all of a sudden, Lex was someone I just couldn't live without," she says. "Like there wasn't some big moment or revelation — I just knew that she was the one."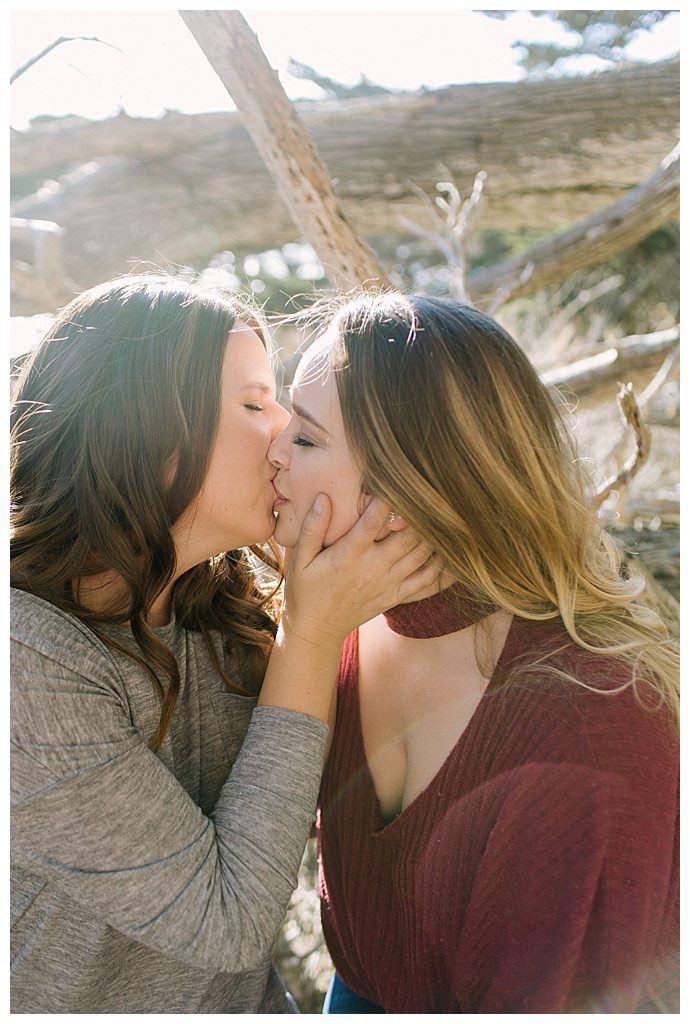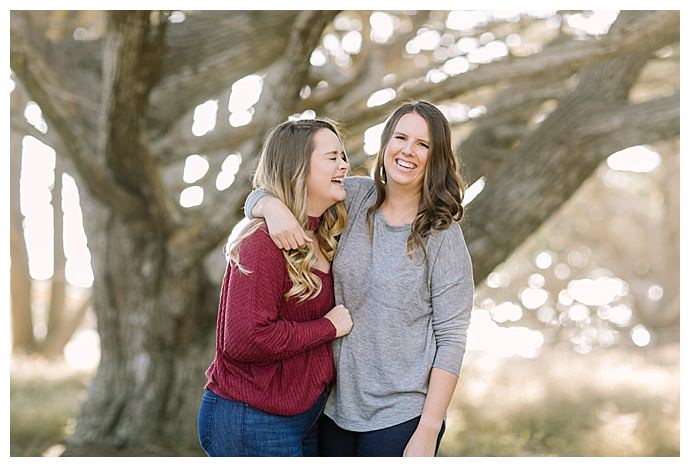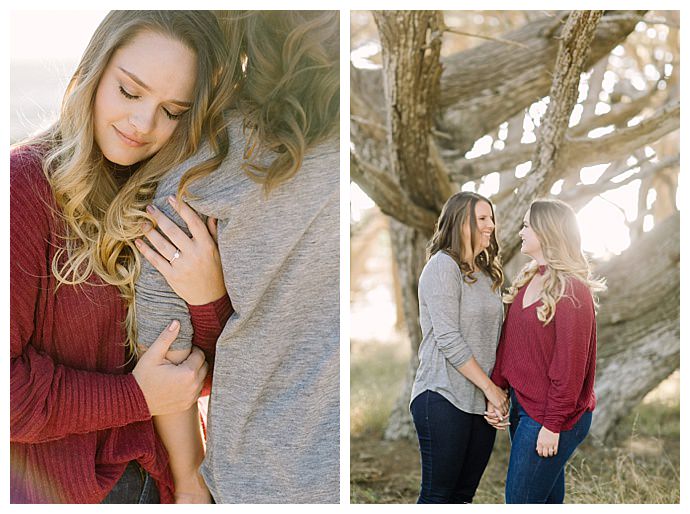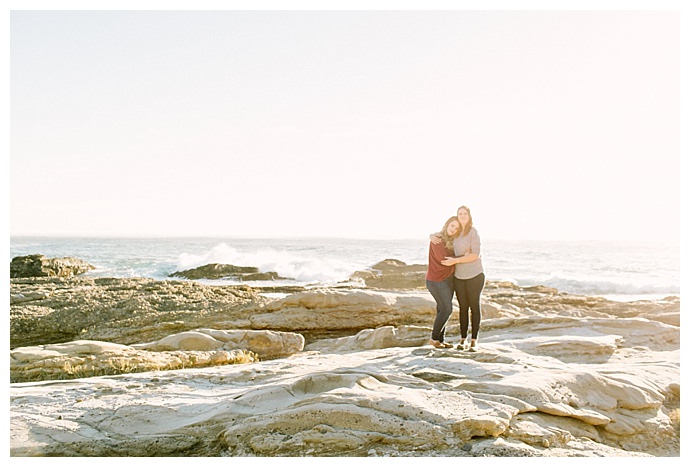 The Proposal
Unbeknownst to Alena, Alexa felt the same way, and on a trip to visit Alena's mom and see her new house, she pulled off the ultimate surprise. "We were walking around and taking pictures together, and my mom wanted to get a picture of the two of us," Alena says. "So we posed for a few and then Lex said, 'There's just one more pose I'd like to do,' and then she reached behind me into my sister's purse and pulled out our rings. She said something, but to be totally honest, I was so shocked, I can't remember a single word." Alena enthusiastically said yes, and the brides-to-be popped some champagne.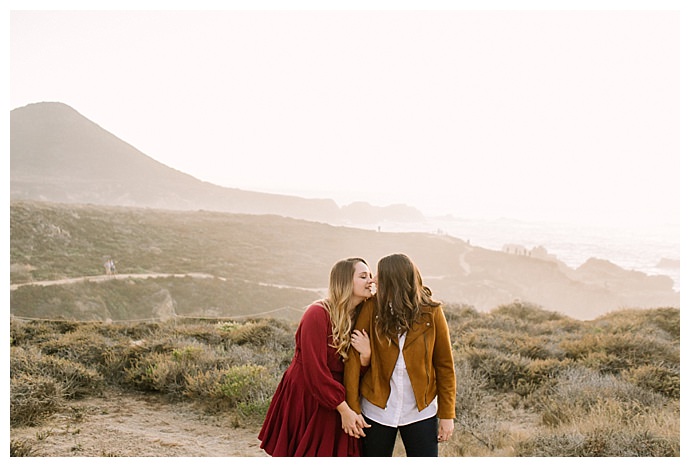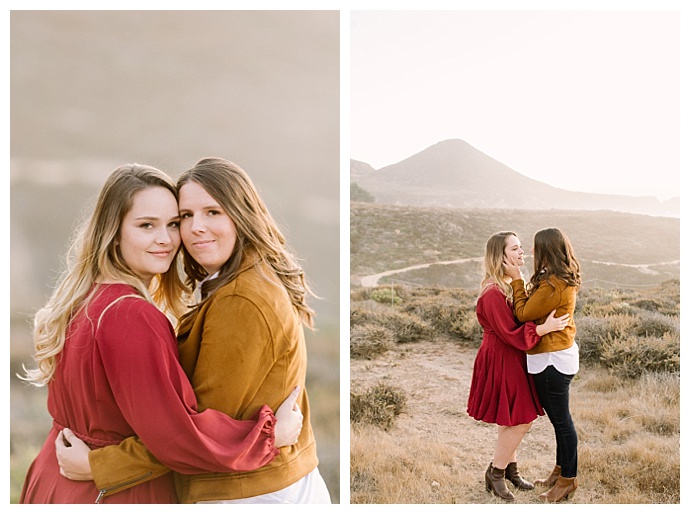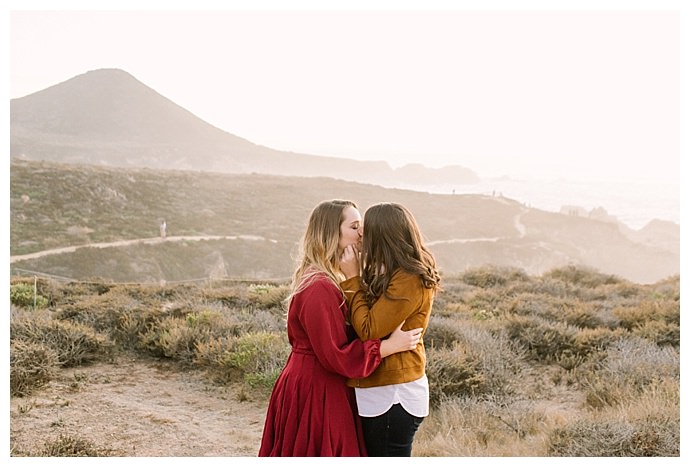 The Ring
"My ring is a solitaire round diamond on a white gold pave band," Alena says. "Lex's ring is three separate bands soldered together to make on ring — two rose gold pave bands sandwiching a migraine scroll band with diamonds."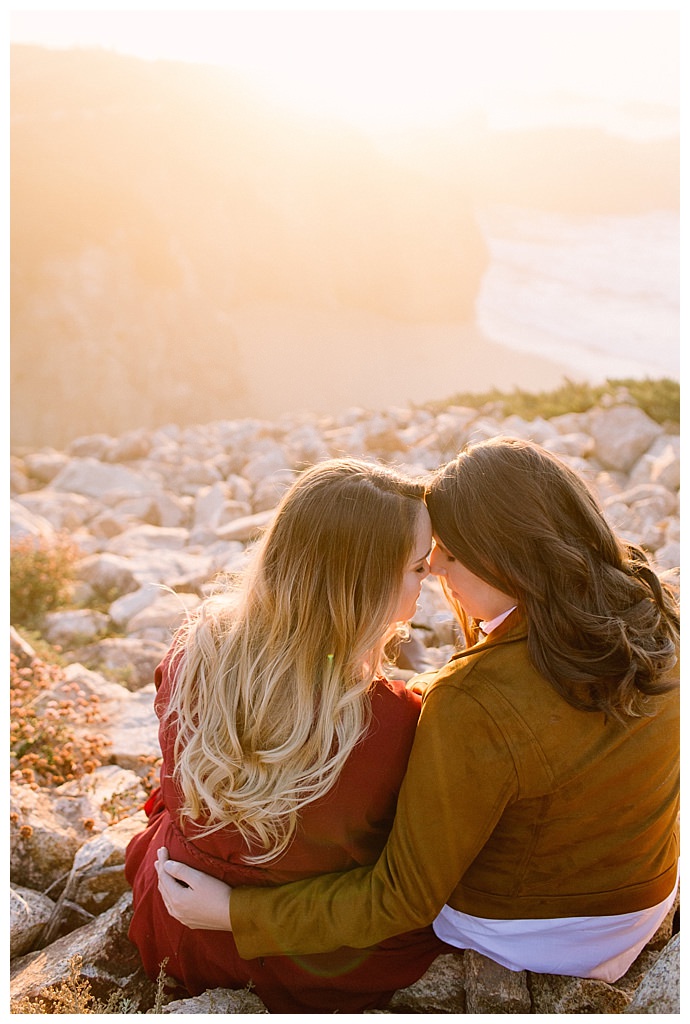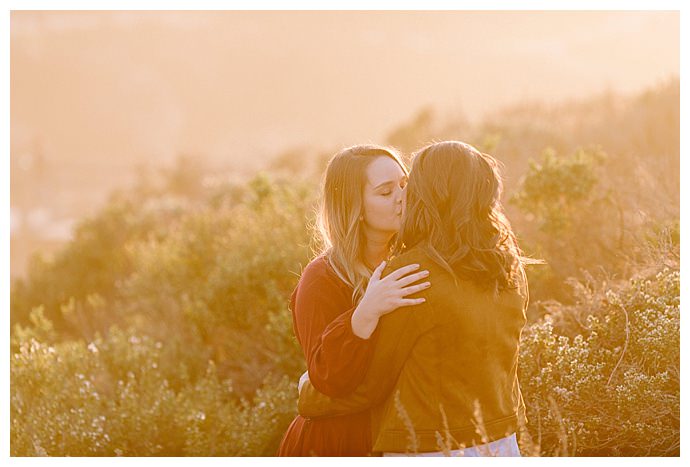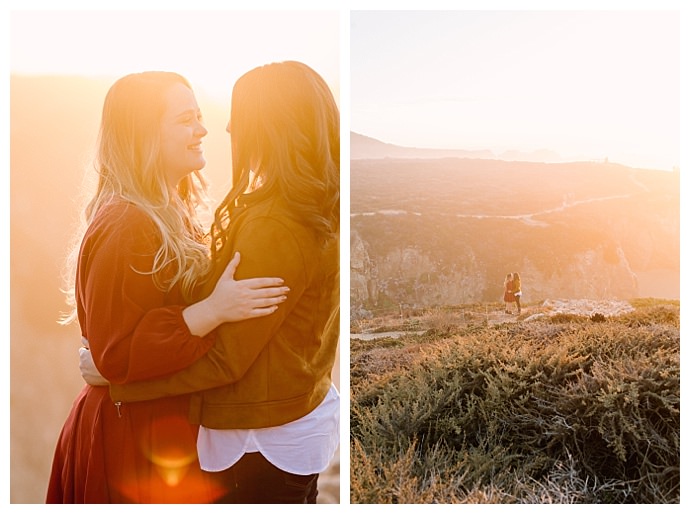 Memorable Moment
"I was just so surprised that my family was in on it," Alena says. "My mom was sniffling so loudly, and my sister had hidden the champagne in her purse, so they had known for a while even though it was an impromptu trip home."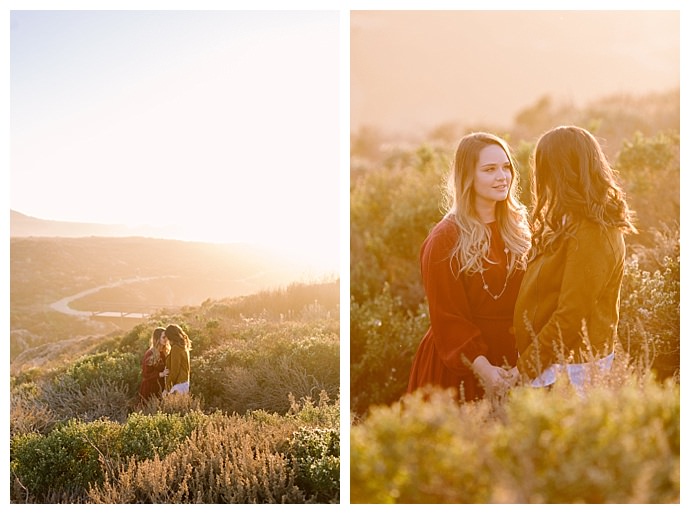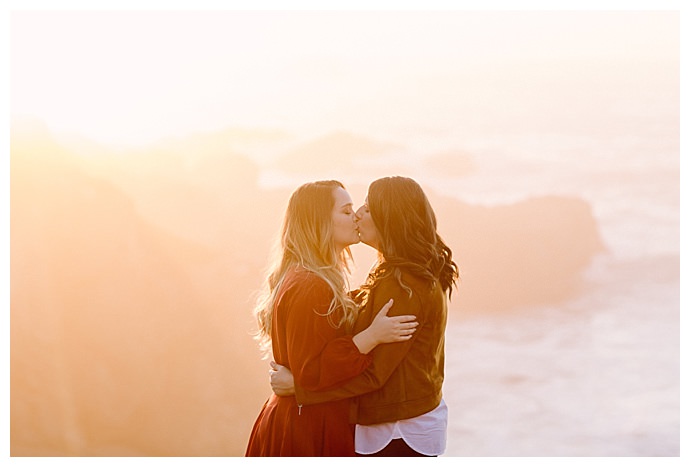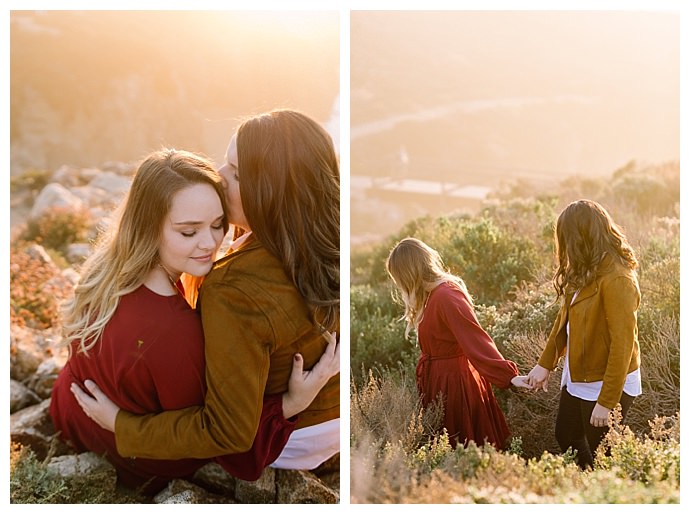 Written by: