James and Richard love to be near the water. In fact, it's where they both met and got engaged. It's also often their favorite place to escape after stressful days at work. With their dogs at their sides, they head to the lake near their home to relax underneath an oasis of trees. On a gorgeous, sunny day after they got engaged, James and Richard brought Laura Memory Photography & Videography to their special spot. With some rustic chic props and a chandelier handmade by James, Laura captured some lovely lakeside engagement photos of these glowing grooms-to-be along with their happy pups.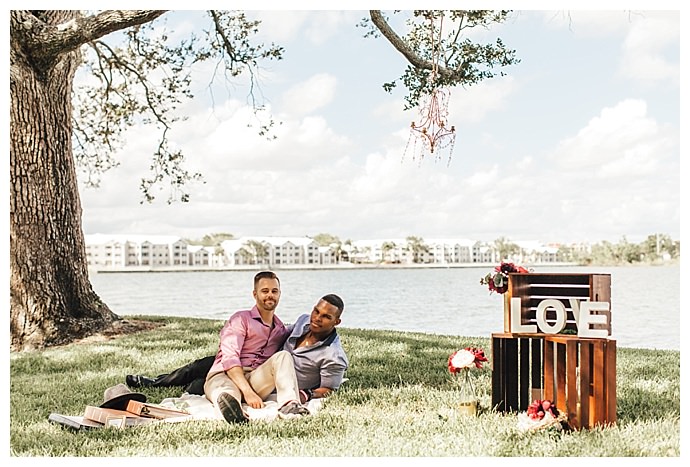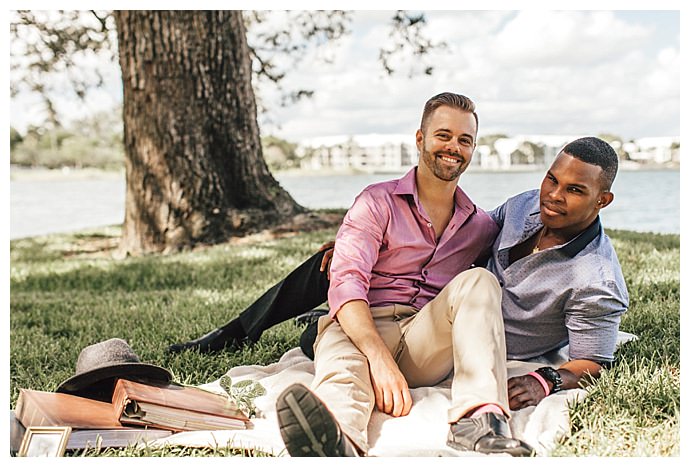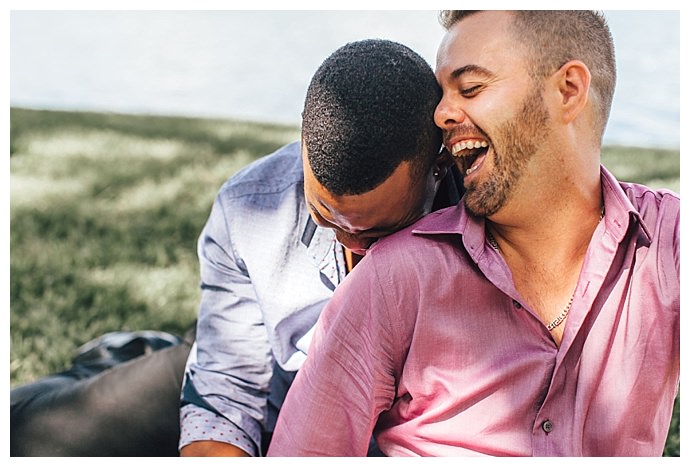 The Love Story
Richard and James paths first cross while they were running on the beach. They made plans to meet up, but their first date didn't have the feel of a first date at all. They spent hours talking and getting to know each other, and soon after, James joined Richard and his family for Thanksgiving. And just has his family fell in love with James, so did Richard. Eight months later, James knew the time was right, and he planned a lovely surprise for his soon-to-be fiancé.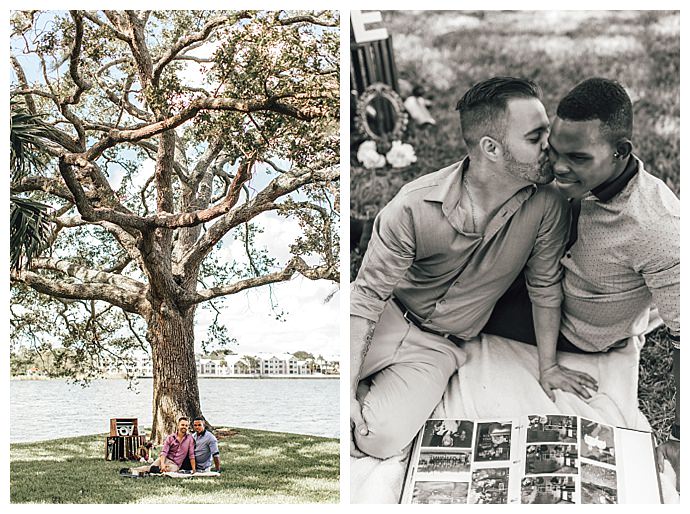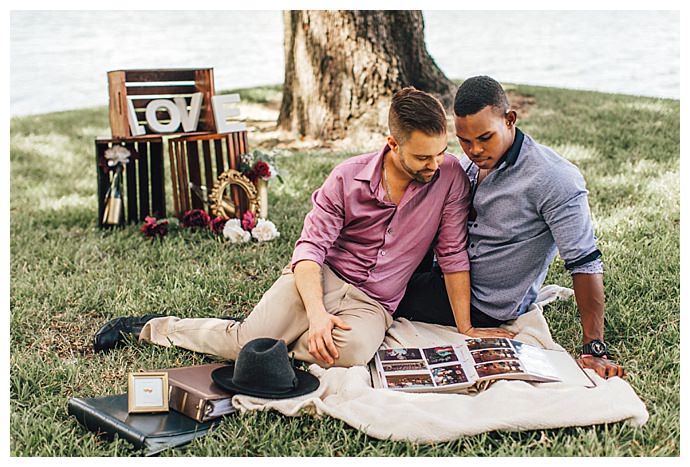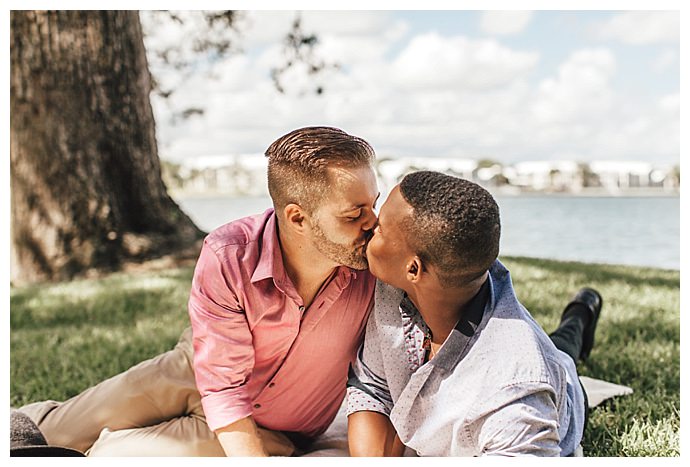 The Proposal
Richard and James were celebrating Richard's birthday with two of their best friends in the Florida Keys. It was the day after Richard's birthday, and James had one last present to give him. But first, they spent an adventurous day boating around the ocean, and when the sun became too much to bear, they dipped into the water for some snorkeling. Knowing Richard's love and appreciation for a beautiful sunset, they left the water as dusk was approaching and went to Mallory Square to watch the sky light up in beautiful hues as the sun set below the horizon. At the perfect moment, their friends stood up and started taking pictures and video as James slowly got down on one knee. Richard promptly burst into tears as James asked him to be his partner for life. Richard, of course, said yes, and they both kissed and cried as the sun set over the Mallory Square Pier.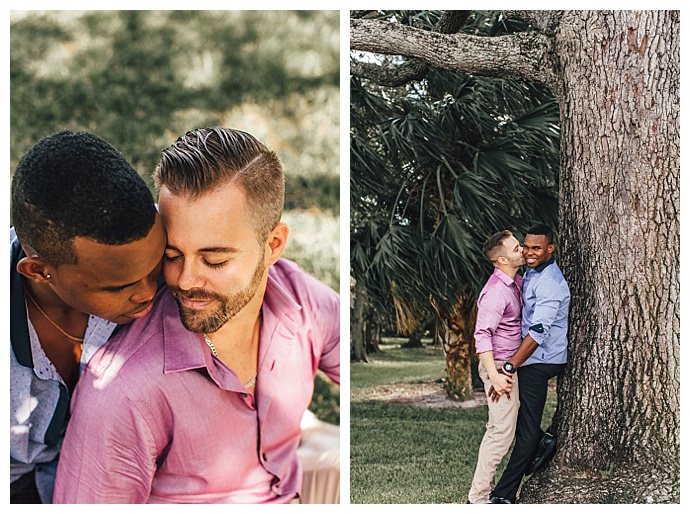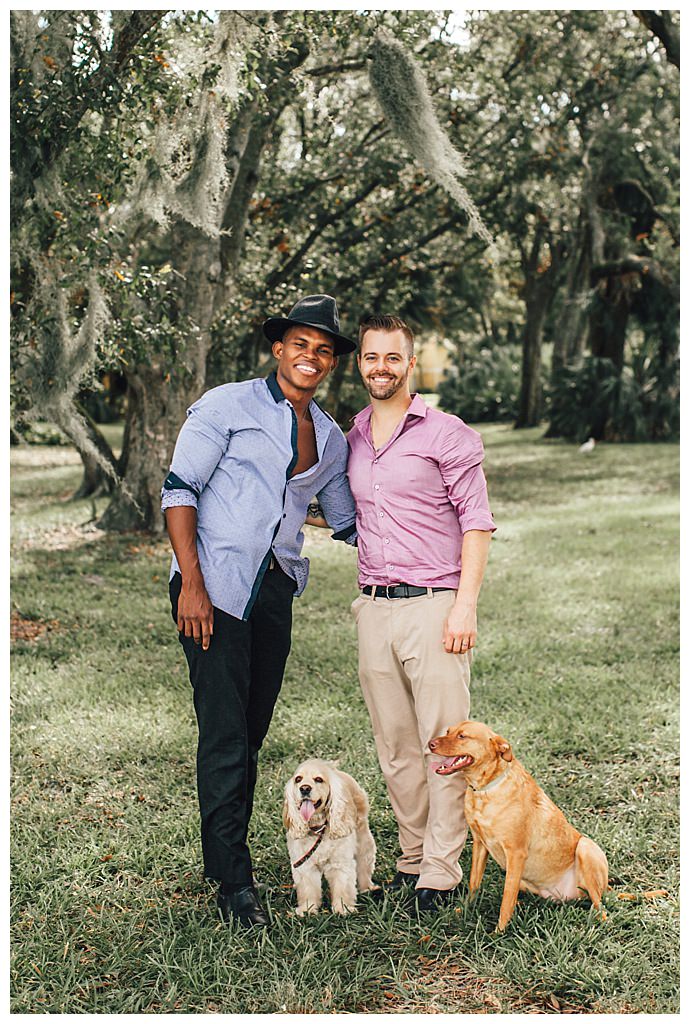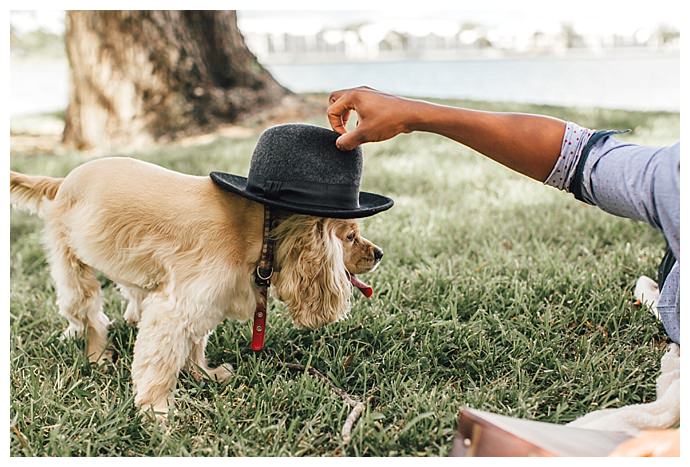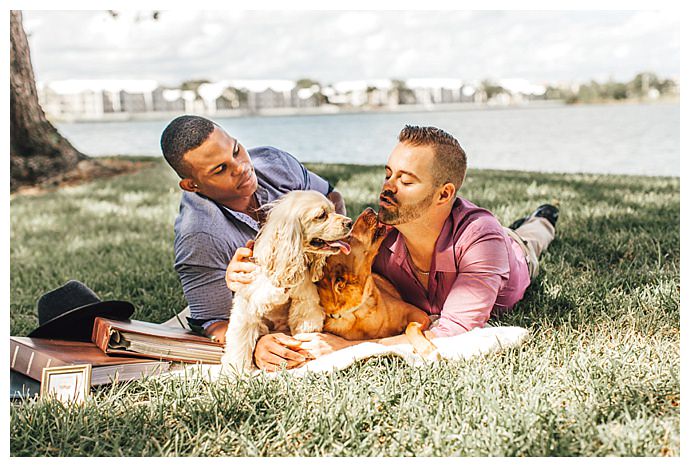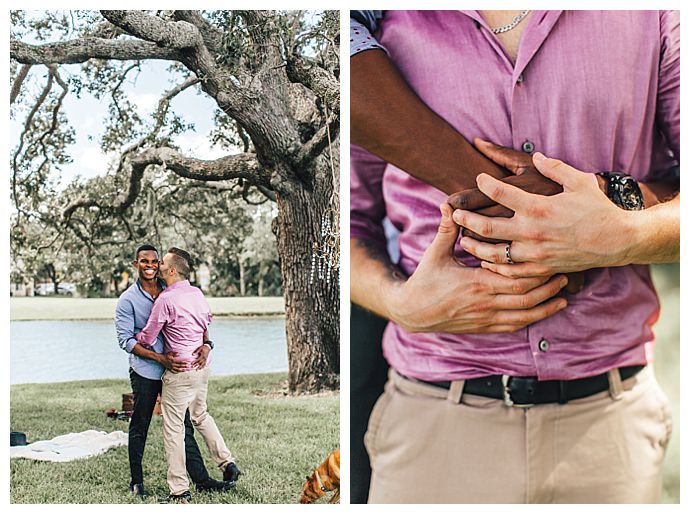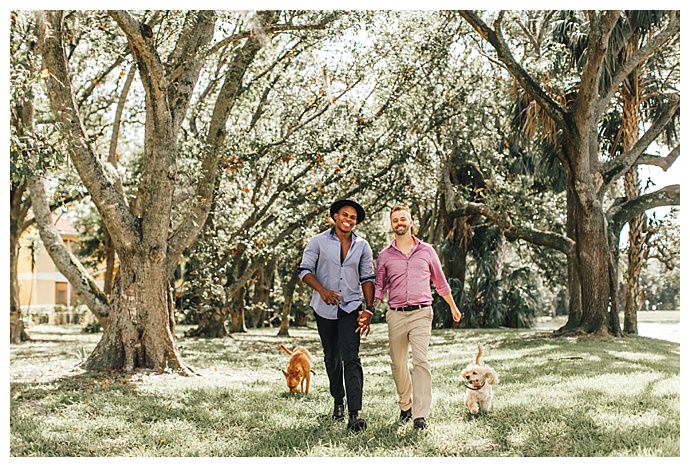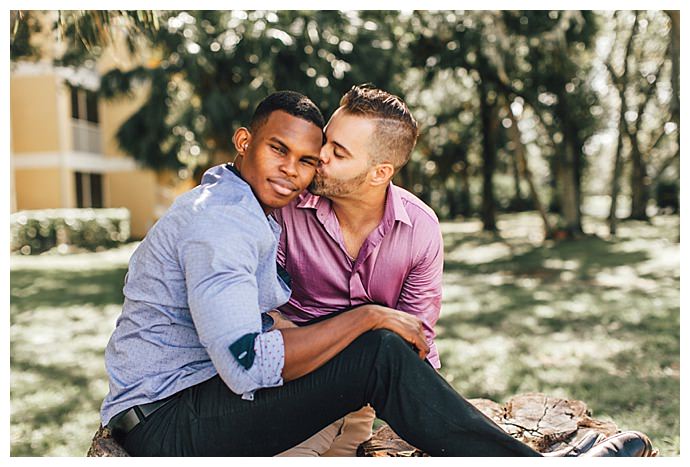 The Ring
Richard's favorite color is blue, so I got him a royal blue sapphire ring with diamonds in between — just what he wanted," James says.